What do we think of when we say "Christmas"? I bet family time, decorated spruces, lots of food, presents, and overall happiness, am I right? But what if dreamy Christmas turned into a violent nightmare? What if Santa Claus turned out to be a stinky drunk haunted by the desire to quit his secular job? And what if said Santa turned out to be the violent savior of said violent, nightmare-like Christmas? In short, this is "Violent Night", a super fun, super dark action comedy about how the magic of Christmas can actually be declined in so many ways.
We spoke with one of the protagonist of the movie, Alexis Louder, and chatted about her experience on this set: between family ties-building, bonding with a brilliant on-screen daughter, and all the while having a blast with the best cast mates you could wish for. Alexis also told us about her own Christmases and beliefs, which become ever stronger during holidays and sacred celebrations time.
Because believing is the only act that can save us, from the challenges of world and from our challenging selves.
What's your first cinema memory?
My first cinema memory would have to be watching "X-Men" with my family, eating a bowl of popcorn on the floor. It's crazy how time flies because I feel like that wasn't that long ago, but I was certainly an adolescent, and I'm sure I saw plenty of movies before that because I remember walking around Blockbuster with my family trying to figure out what movie to pick. Those are fond memories too. But I guess that night is the earliest memory of a film that stuck with me.
"Violent Night" gives a never-before-seen point of view on the magic of Christmas and Santa Claus: what was your first reaction when you read the script of the film?
When I finished reading the script, I knew it would be fun. And working on this film did not disappoint. Good time working with such amazing people.
Linda, your character, is somehow a double hostage: hostage to the mercenaries that occupy the household, of course, but also to her mother-in-law's claws: what was your approach to the performance and pre-shoot prep like? Did you hold on to anything in particular for inspiration?
I mainly thought about what I would want out of a relationship and my family and how would I fight for that. Also, Alex [Hassel] and I had many conversations about the relationship between Linda and Jason. We also talked with Tommy about what the root of their problems was and how much of it was the mother-in-law versus Jason not keeping healthy boundaries himself.
Working with kids on movie sets might be a challenge and is always a surprise: children can be such good actors and scene partners with seemingly no effort. How did you build your personal and your character's relationship with your on-screen daughter, played by Leah Brady?
Leah and I had a blast on-set and off-set. I remember taking us to get manicures and baking cookies with Alex as a family. We wanted her to feel included even though this film is kind of adult.
And I think we bonded as cast mates and as "mother and daughter".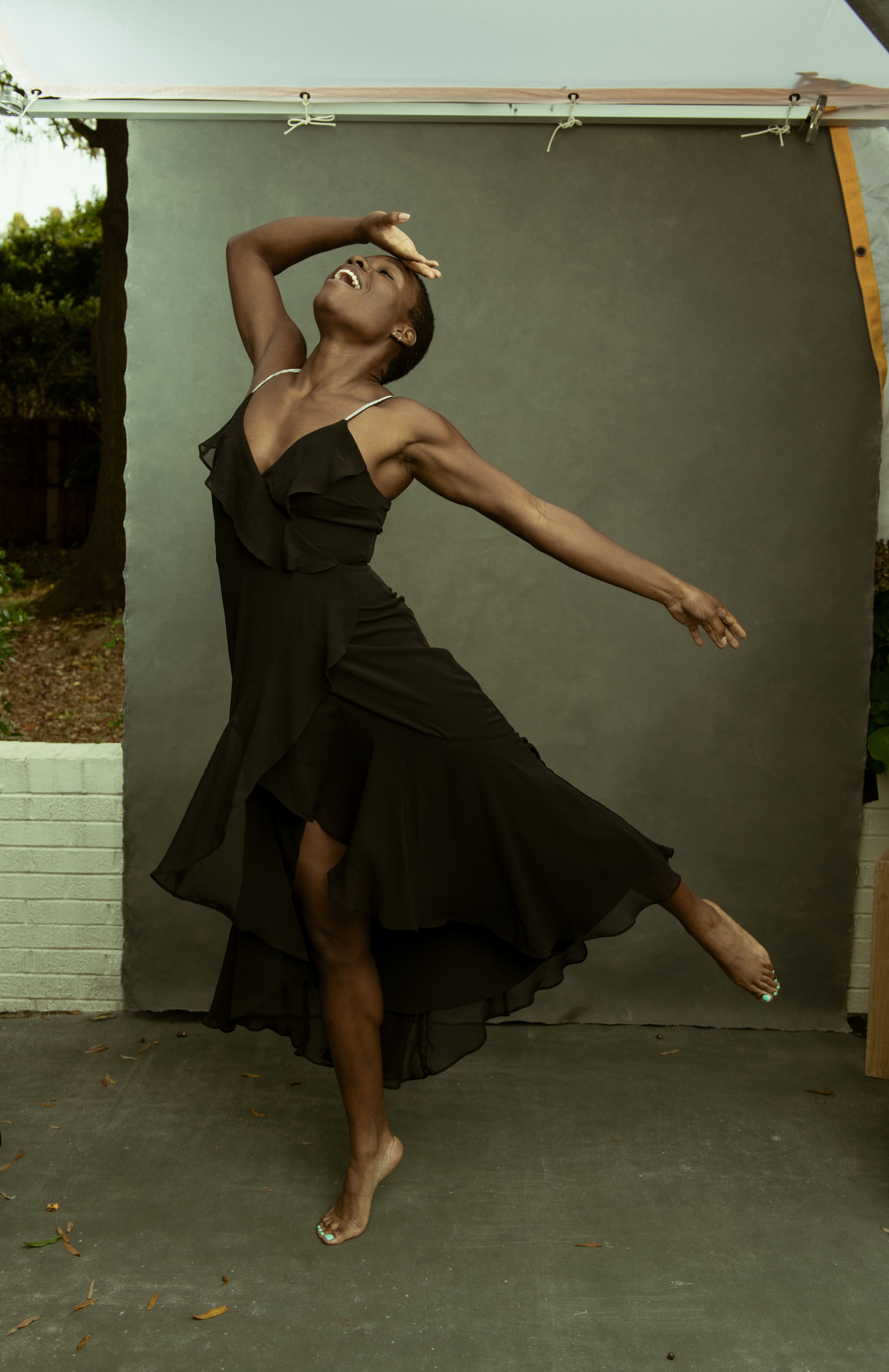 "Good time working with such amazing people."
Believing in the unbelievable saves lives in this story: what's something you wish more and most people believed in? What do you believe in?
I wish more people believed in Jesus. Who He was as a person and how He cared for others. And to believe that you are so valuable, someone died for you without even knowing you, would help people believe in themselves.
What was your Christmas like as a kid and what's it like now? 
Growing up we did the usual: decorating the tree together. Lots of food. Opening presents. Still pretty special. Now that I'm an adult, holidays are about experiences with my family. We'll see shows, and neighborhood lights, spend time with the people we love, give to those in need, and be grateful for the capability to bless others.
What makes you say yes to a project?
If the subject is something I want to spend months working on and if the people involved are folks I want to spend months working with.
What is your favorite genre to play and one to watch?
Action comedy. I love to laugh and feel ignited to move!
An epic fail on set?
Initially, in the scene where we start opening presents, the gift Jason has for his mom, I hide so that no one knows that he stole the money. And then Bertrude persists that there is a gift from Jason and finds it. Well, my goal is to keep Bert from getting to that gift, so in one of the takes, I trip Alex on the way over to the tree. The reason it was such a failure is that where we were standing no one could see it. So, it was like it never happened. And I thought it was genius!
Your must-have on set?
My blanket. I get cold easily and there's a lot of waiting so I always bring a blanket for naps or just to stay warm.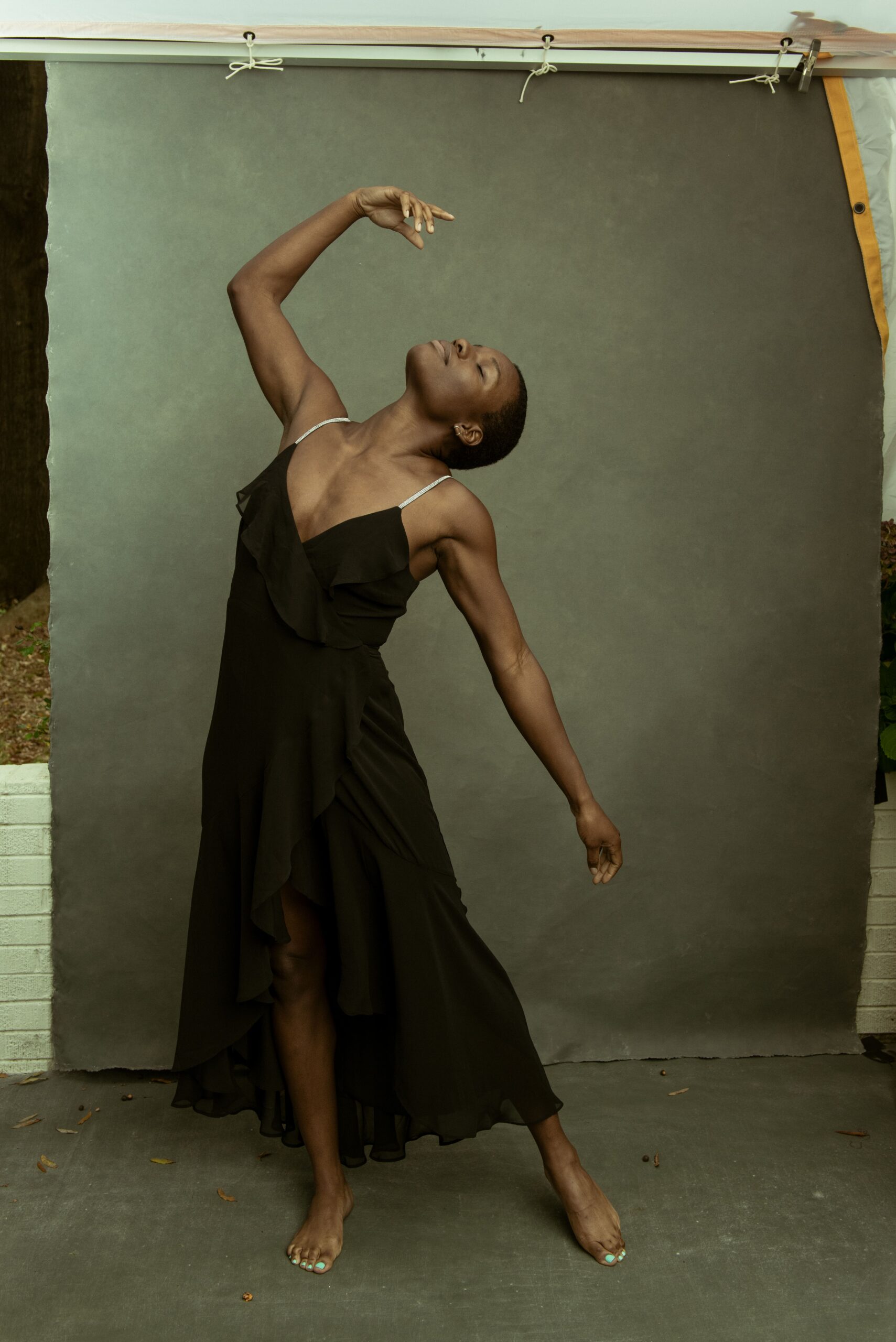 Your latest binge-watch?
"Atlanta".
What's the thing that makes you laugh the most?
Trying too hard. I find it hilarious to witness.
Your most remarkable act of rebellion?
Giving the good snacks to the background on set. Lately, sets have had the same crafty for everyone which I appreciate. But it used to be separate (for reasons I understand) but I wouldn't say I liked it. So, I'd snuggle the name-brand snacks to some of the backgrounds if we were over there at the same time.
What's your biggest fear?
I'll never tell. But I hope to accomplish certain things before I leave this earth and I'd just be disappointed if my mom weren't able to witness certain things in my life.
What does it mean to you to feel comfortable in your own skin?
Peace in loneliness.
What's your happy place?
My balcony on a warm day at sunset. Or my dog's armpit.