Elizabeth L. Cline is a writer and a woman who decided to dedicate herself to writing about a cause: make people understand the wrongness of this overdressed world.
Elizabeth L. Cline is a New York based journalist and author of the book "Overdressed: The Shockingly High Cost of Cheap Fashion". We're referring to the kind of book that has become a milestone about the environmental and socio-economic impacts of fast fashion. Released by Penguin Portfolio in 2012 the book has been reviewed and loved by The New York Times, BusinessWeek, Publishers Weekly, Newsweek.
In these years it has become so popular that now it is available in six languages, helping people to educate about a global ethical fashion movement.
At last, the book is on the curriculum of many universities and high schools around the U.S. and Canada, including at The Fashion Institute of Technology in New York City.
We had the opportunity and privilege to interview Elizabeth L. Cline about the book and favorite designers.
_______________
Where did you get the idea for "Overdressed: the shockingly High Cost of Cheap Fashion"? Have you always been interested in sustainable fashion?
_______________
Prior to writing my book, Overdressed, I was a cheap fashion fanatic who owned over 350 items of low-priced, trendy clothes from chains like H&M, Forever 21, and Zara. My closet was bursting with clothes! I barely wore most of what I owned.
As a journalist and a generally curious person, I was very interested in how the modern clothing industry does what it does – sell clothes so cheaply and translate new styles so fast onto shop floors. I was also curious how it's changed our consumer behavior and fundamentally altered our relationship to what we wear. Fashion went from something that we treasured and wore until it wore out to a low-quality, disposable good that we are reluctant to pay very much for. I decided to write a book about these changes in my own life and in the fashion industry at large.
_______________
If we'd buy more in shops like The Salvation Army and less in cheap franchises, would it have a positive impact on the fashion world (and, ultimately, on ourselves)?
 _______________
Buying secondhand clothes is one piece of making fashion more sustainable. In the United States, we have online secondhand shops like ThredUp, Tradey and theRealReal that are truly giving cheap fashion a run for its money.
But there are so many other ways that the fashion industry will need to change to meet sustainability goals and lesson its impact on the world. For example, big brands are looking at how to produce their products using less water, fewer toxic dyes, fewer chemicals, and fewer nonrenewable resources like virgin polyester. There is an urgent need to cut down on raw materials in packaging, energy, and to create more efficient shipping routes. Large brands who make new clothing will have to address all of these challenges and more to become truly sustainable.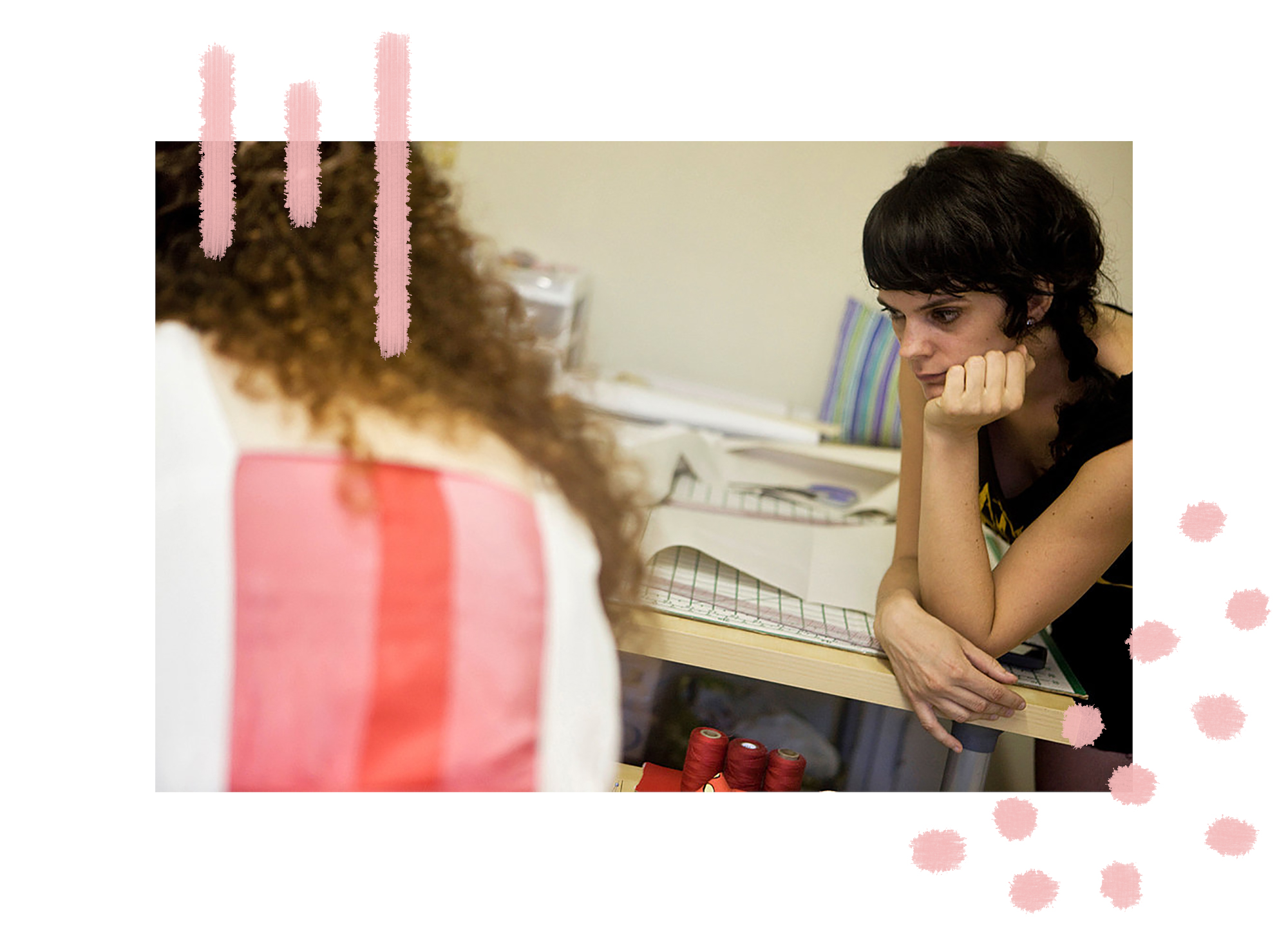 _______________
"Overdressed: the shockingly High Cost of Cheap Fashion" is a very specific and interesting book. But the Cost mentioned in the title is hardly refers only to money. What's the true cost?
_______________
Fashion has a massive environmental cost, for just one example.
Fashion is now one of the largest polluters and consumers of fresh water resources, it is a major consumer of fossil fuels and has a surprisingly large carbon impact. Fashion is responsible for about 5% to 10% of all human-caused carbon in the world. Fashion is also one of the most wasteful industries. Clothing waste to U.S. landfills has increased by billions of pounds in the last few years. Fashion of all things is the fastest growing category of waste to landfills.
But the cost is also cultural.
We've raised a generation of consumers who struggle to recognize quality clothing; who lack basic mending and repairing skills and have lost touch with their clothes, where they come from, how they're made and why it matters.
_______________
It's clear that binge-shopping is not only bad for our closet, packed with things we'll never use, but also for ourselves. Why?
_______________
Binge shopping is great fun in the moment. But clothes bought on impulse have a much higher chance of ending in regret. In order to build a functioning wardrobe of clothes that you love, you simply have to go slow and make your choices carefully and deliberately. You have to take your time.
Binge shopping stands in the way of the greater joy and happiness that comes from owning clothes that fit properly and reflect who you are and how you want to present yourself to the world. And I know as well as anyone that binge shopping is a great way to end up with a closet full of clothes that you don't really like or want to wear.
_______________
Tons of people shopping daily in franchises like Zara, H&M and Forever 21. In your book, it's made clear that the impact on the environment is huge: from your experience, do the companies (and we) really care so little about the planet we live on?
_______________
Zara and H&M are leaders in sustainability among the large fashion brands. I do think that many people who work for these companies "care," although their business model is based on making massive quantities of products and on consumers buying in a very wasteful way.
But Zara and H&M are making important strides toward becoming more eco-friendly. Both chains carry organic cotton products, recycled PET fashions, and are working to reduce the toxins in their supply chain and the amount of water that goes into producing their fabrics.
Forever 21 on the other hand has done little to nothing to be more sustainable or ethical. When people ask me what brands they should avoid, I have no problem saying Forever 21.
_______________
Quoting from Overdressed, there's a paragraph that goes: "There are very few high-quality garments being produced at all. A very, very, very small amount. So small that most people never even see it in their lifetimes". Basically, even when we buy a dress that we consider expensive and well made, what are we really wearing?
_______________
In Italy, I would hope that you come across high quality clothing a lot more frequently than Americans do, considering you have such a tradition of high quality fashion houses. Here, some of our most popular clothing chains are discounters like Khol's and T.J. Maxx. And people are increasingly choosing to buy cheap over seeking to own something beautifully constructed.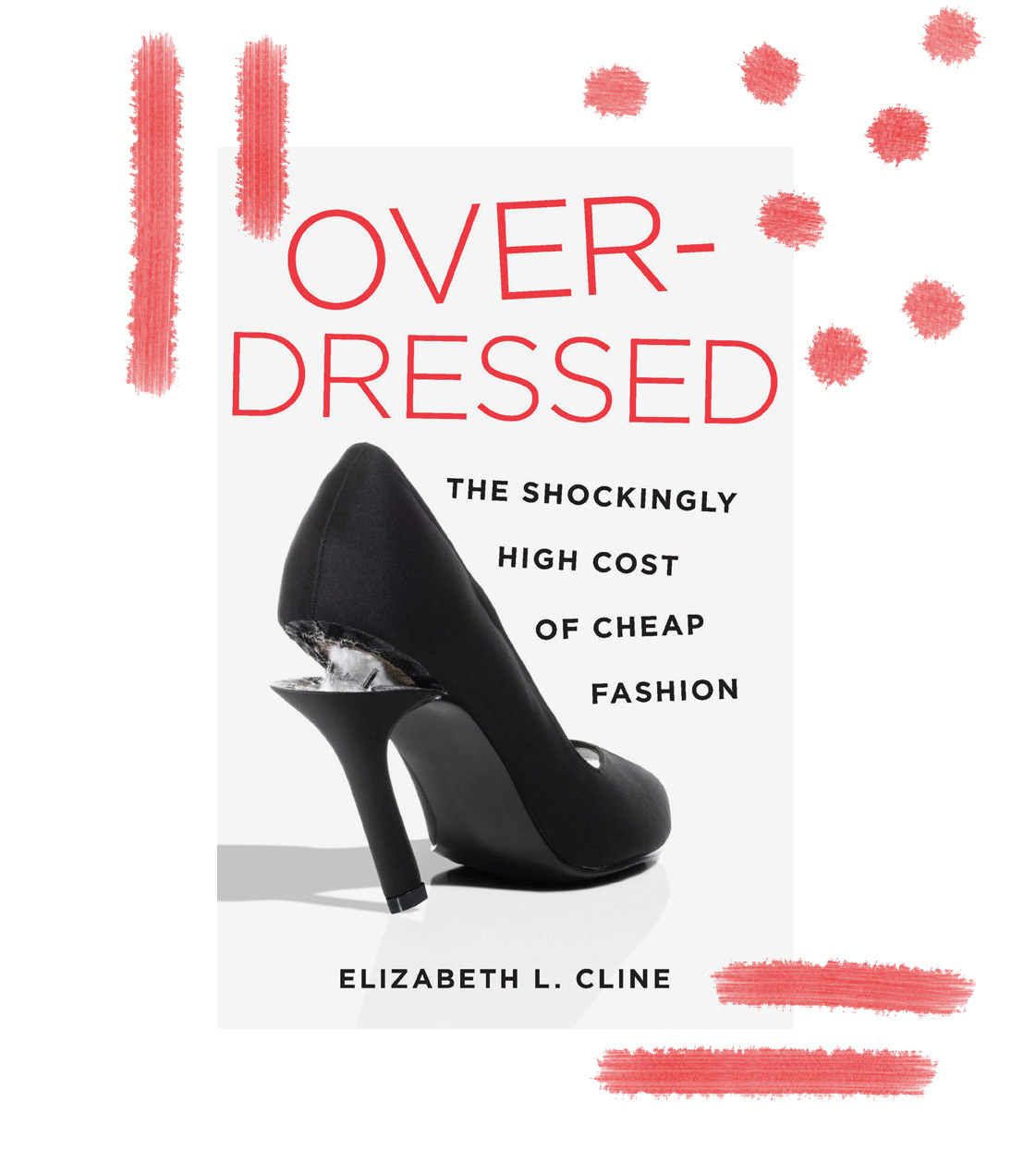 Although quality clothing is a very small part of the market relatively speaking, I'd like to clear up that point in the book. There are countless designers and brands who make quality products. I would say getting out of the chain stores is often the first step toward discovering them. While it's true that sometimes expensive designer clothing is no guarantee of quality, it's really up to consumers to closely examine an item before purchasing, try it on and ask questions before purchasing. It's totally possible to teach yourself to recognize good fabrics, good sewing and proper fit. Really it's a necessity in today's market where brands will try to trick consumers with a flashy brand or logo.
_______________
In the Internet, the closest we can get to craftsmanship is Etsy. Celebs like Sarah Jessica Parker are buying from it, but there's a future for this kind of Market in fashion?
_______________
There is a whole world of well-made and ethical clothing out there. Obviously Italian fashion houses are known for it. I often find out about new ethical and quality-minded companies on Instagram. I would say the best quality is easiest to find in high-end department stores, luxury chains, independent designers and boutiques and in vintage and consignment sores.
In addition to Etsy, I also recommend sites like Tradesy and TheRealReal, where you can find deeply discounted designer and luxury goods that are gently used. I also like shopping on the Outnet and eBay for deals on ultra high end designers like Marni, Stella McCartney or Maison Margiela.
_______________
What are, for you, the companies that have the most positive impact in terms of pollution and human rights? Is there any chance that those companies may be affordable?
_______________
Levi's, Patagonia, Reformation and Eileen Fisher are the big brands in the U.S. that are making huge strides toward ethical and sustainable production. They all make products that are affordable with Eileen Fisher a little on the pricier end of the spectrum. But even they have sales! But we should all do our own research into the brands we love.
It's just as important to put pressure and expectations on the stores where we are currently shopping. I recommend Fashion Revolution's Fashion Transparency Index; Greenpeace Detox 2020; ProjectJUST, and the Good on You App, all online databases that you can look up in a few minutes to determine the eco-friendly and human rights efforts of every major fashion brand, from Calvin Klein to Adidas to Gucci. And on the topic of affordability, I hope more shoppers consider setting aside money for the clothes they really want. We live in a culture of instant gratification and sometimes high quality clothes requires waiting and saving.
_______________
Do you think that the education could be an answer to the problem?
_______________
Of course. Consumers need to know what's really going on in the fashion industry. Fashion is a global industry with supply chains all over the world. It takes effort and education to find out what's happening.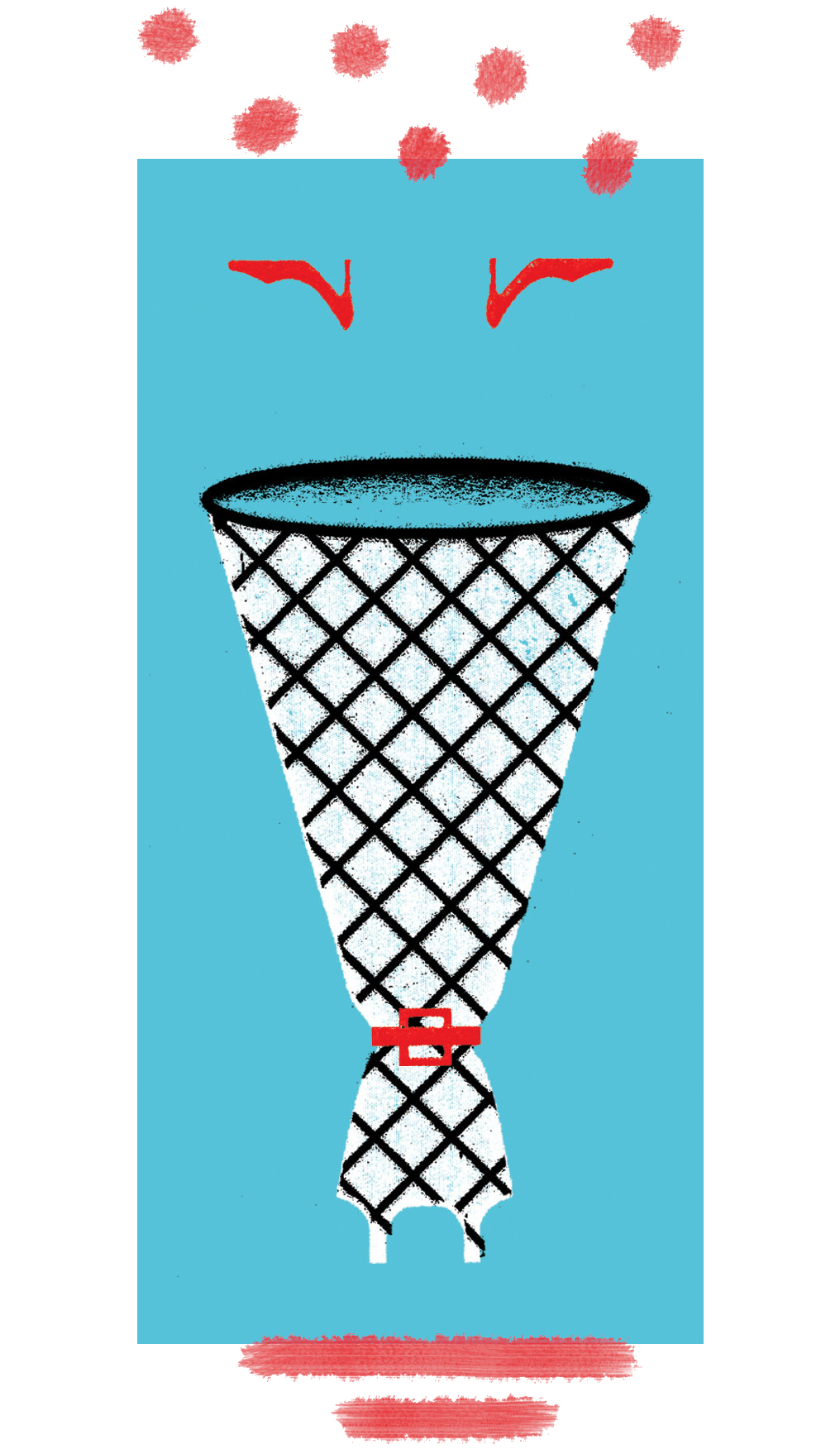 _______________
Buying recycled and vintage clothes may be good to avoid waste of materials, but do you think that it also creates a special kind of bond between the piece of clothing and the buyer?
_______________
I'm glad that you're bringing up the idea of a bond. Having a relationship or bond with a piece of clothing feels really good and can often motivate a person to keep that item longer, wear it more often and care for it more. I think you can bond with a piece of clothing no matter where it's from – new, cheap, expensive, recycled, vintage, etc. It's all about your mindset and your intent.
_______________
What is your favorite Fashion Brand?
_______________
My favorite designers right now are Rachel Comey, Stella McCartney, Dries Van Noten, and Marni, and I couldn't survive with my local consignment and thrift stores, Phenix Luxury Consignment where I recently found a Krizia short sleeve sweater and Beacon's Closet in Brooklyn, where I recently scored an Isabel Marant coat. I also love Bird Brooklyn, which is a very smartly curated boutique of independent fashion designers.
As you can probably tell, I'm all about quality and strong design sensibility.
_______________
On Goodreads, your book has 3.7 stars and excellent reviews. What is your favorite book?
_______________
I love to read other books about consumerism, politics and economics. I just read Naomi Klein's new book, "No Is Not Enough", and loved it. In it, she talks about how the rise of branding in the 1990s gave rise to the idea of people and eventually politicians as brands. It's so smart. I highly recommend it. Branding in fashion can also become corrosive when people aspire to own brands instead of beautiful clothes.
Credits Images and Illustration: New York Times