Watching Cuba & the Cameraman was a mind-blowing, deeply emotional experience.  It's like reality is washing over you for two hours, episodes of daily life falling one after the other raining like drops in this ocean of uniqueness, daring and difficulties that's the Cuban Revolution.
The reportage feels, and is, authentic. It's like following personally its protagonists throughout the years. By the end of the film, even the least interested person in the world will find out that he, or she, happens to care about Louis, Caridad and the three brothers. Honestly speaking, it's almost impossible to watch Cuba & The Cameraman without getting personally involved as human beings: nobody could, or should, watch lives unrolling in front of his eyes and be able to do so aseptically. That's one of the great pros of this documentary: it focuses on the people, watching their lives through the mirror of the Cuban Revolution. The protagonist is neither Fidel Castro nor the simple-living farmers: it's life in its purest, truest form. It's Cuba, with its free health care and lack of services and unique way of seeing things.
Cuba & The Cameraman it's actually a perfect title: these are the two protagonists of the documentary. Understanding it means allowing a splinter of Cuban reality into our life.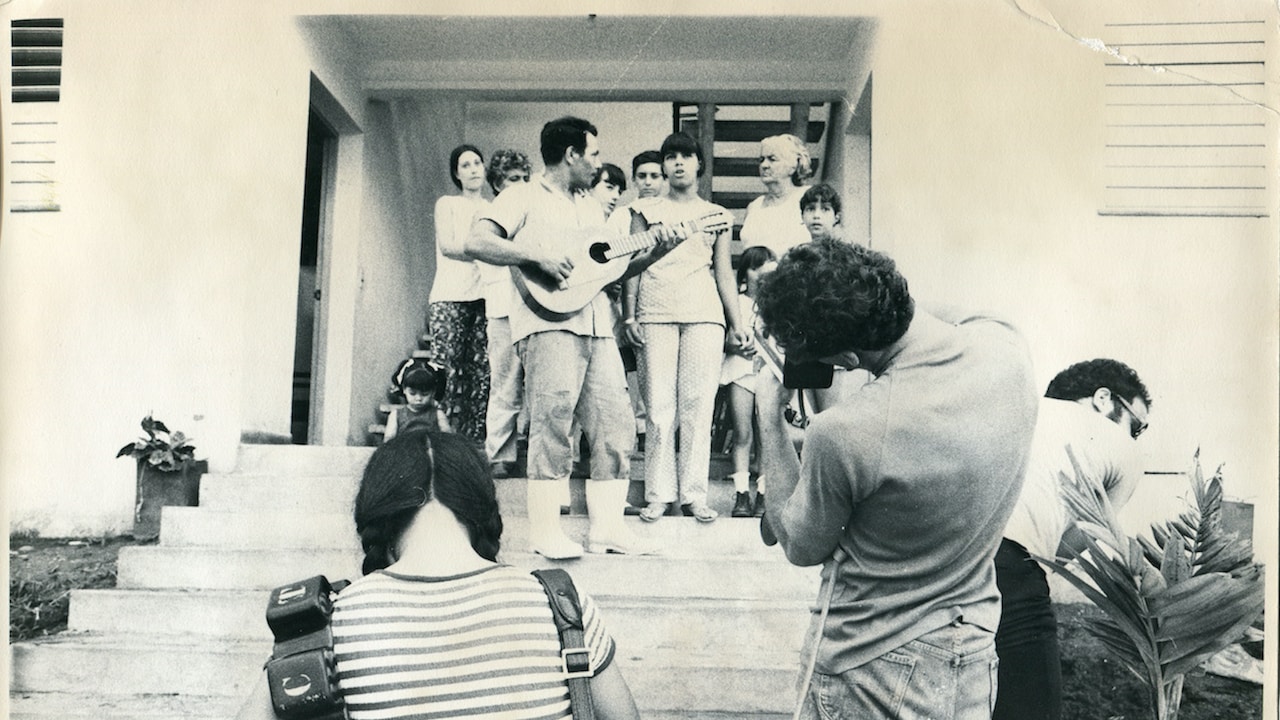 Willingly or not, this film is destined to affect how we see Cuba, its people, its Revolution.
We met with Jon Alpert at the Marriott Hotel in Venice, the memory of his documentary still fresh in our minds, for the 74th Venice International Film Festival. We got on a boat and off we were, ready to reach the beautiful Rose Island, where Netflix hosted its conferences and where we were expected for the interview.
During the journey, we had time to discuss the great, almost time-changing opening to this kind of documentary that the Online Streaming Service has shown up recently. This is a spirit that different TVs lacked in the past, knowing the difficulties that Jon Alpert has experienced in his Country. It's great that a huge and world-spread source of contents, such as Netflix, is making this documentary available for everyone.

From the very beginning, it was clear that Jon is an extraordinary man: lively, curious, with a deep knowledge of the world but a kind and positive attitude that got us immediately at ease. He's one of those personalities that are really, really interesting, a person that has seen a whole lot of things, experienced enormous changes first-handedly, but he's not intimidating at all.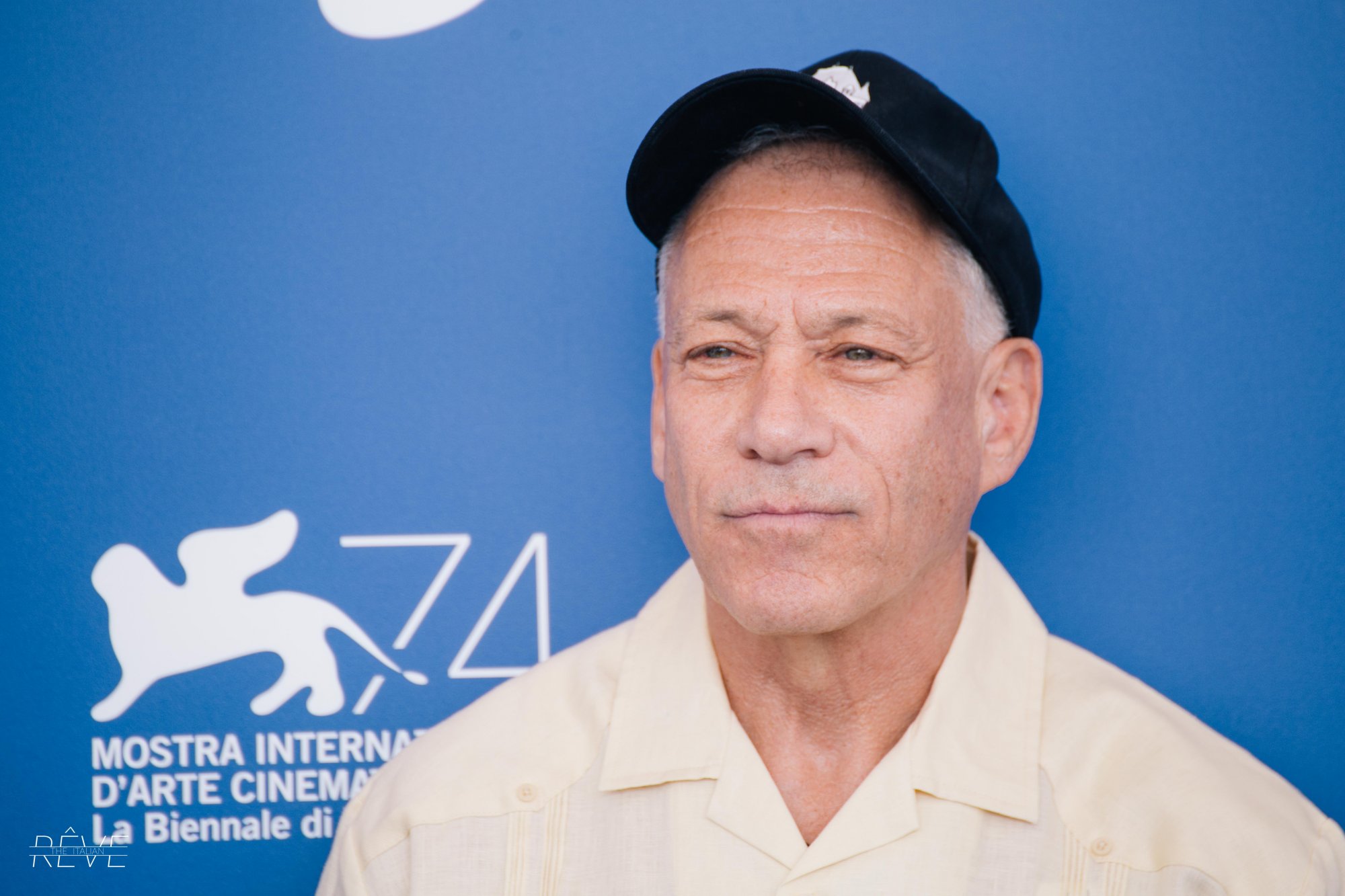 There were a lot of things that we wanted to ask him, both about his personal experience and about the people he followed through the recent history of Cuba, and he was happy to respond to our curiosity, digging even deeper in his own experience.
Cuba & the Cameraman by Jon Alpert will be available on Netflix by the end of 2017 and it's really something that's worth adding to your watchlist: if nothing, just to get to know the unique, marvellous people that Jon Alpert filmed in Cuba.
Stories of big men and women, stories of power, difficulties, changes, happiness. But, most of all,  stories that are just as we see them: unfiltered, real.
_________
When did you decide to make your reportage into a documentary?
_________
We were on a boat, on the Cuban border. A patrolling unity was preventing us from entering the island.
I asked them, from the boat "If it's so great, why don't you want us to see it?" and they were blocking us, saying in loop "No probation, no probation".
After three days of listening to me ranting they needed to shut me up. So they brought these two gigantic Cadillacs and they took us on a three hours tour of Havana.
They showed us this new housing project and then "Goodbye, get back on the boat, we don't want to see you again".
So this was our first trip, there wasn't lot of access. But you could, in that place, that sort of excitement in the country, as if they were really building something for the first time. It's a goosebumps type of thing. And the fact that it was forbidden, both by the Cubans and basically the Americans, was the type of thing that sort of got all of our blood going. So we came back; it took us two years to be able to get back in the country.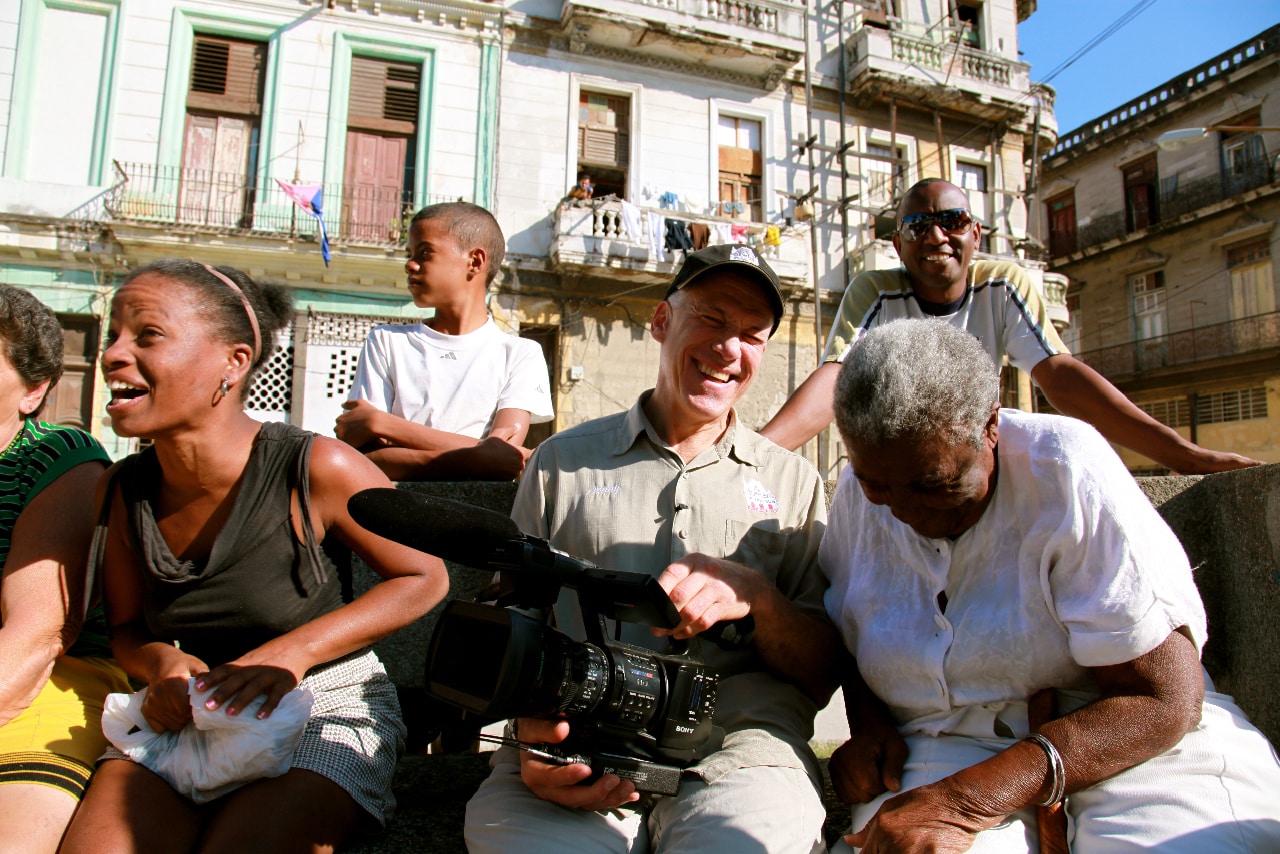 I played baseball with the Cubans, every Sunday, making friends with them. Me and my buddies.
And in the end they liked us and invited us: in those days it was never easy to get good access and it was very restrictive. But they saw us as we figured out sneaky ways to get around all their restrictions, and we began to see more things. But I never thought that we would have been following these people for forty years.
I think that I got older, and got more experienced and I understood how important it was to see the Cuban Revolution over time. Because there are promises and there's reality, but we never see reality if we just stay.
And these people are my friends so none of the restrictions that affected any of the reporters ever affected this. Because they were my buddies and I could just go see them.
_________

When did you decide to show this film here, in Venice?
_________

So, the idea to really start following everybody was probably fifty or twenty years ago, a little bit past the halfway point. I'm not so smart so it took me a while to understand that this might have been a really interesting film. And so at that point we begun to focus almost exclusively on our three characters and Fidel.
And Venice was just like heaven opened up and sunshine came through. We are really excited to be here.
_________
What are the changes that most affected you during the revolution, personally?
_________
The changes that affected me personally, but really affected every Cuban, was the dark, special period when the 85% of their economy disappeared overnight. Can you imagine it? If any of us would lose the 85% of their resources, like this?
And it really wasn't anything I could do to help those people that had become my friends. And so that was the most emotional, and difficult part. Except towards the end, when people who I've come to know very closely and personally get old, and I know they are going to die.
That part was deeply personal and emotional to me.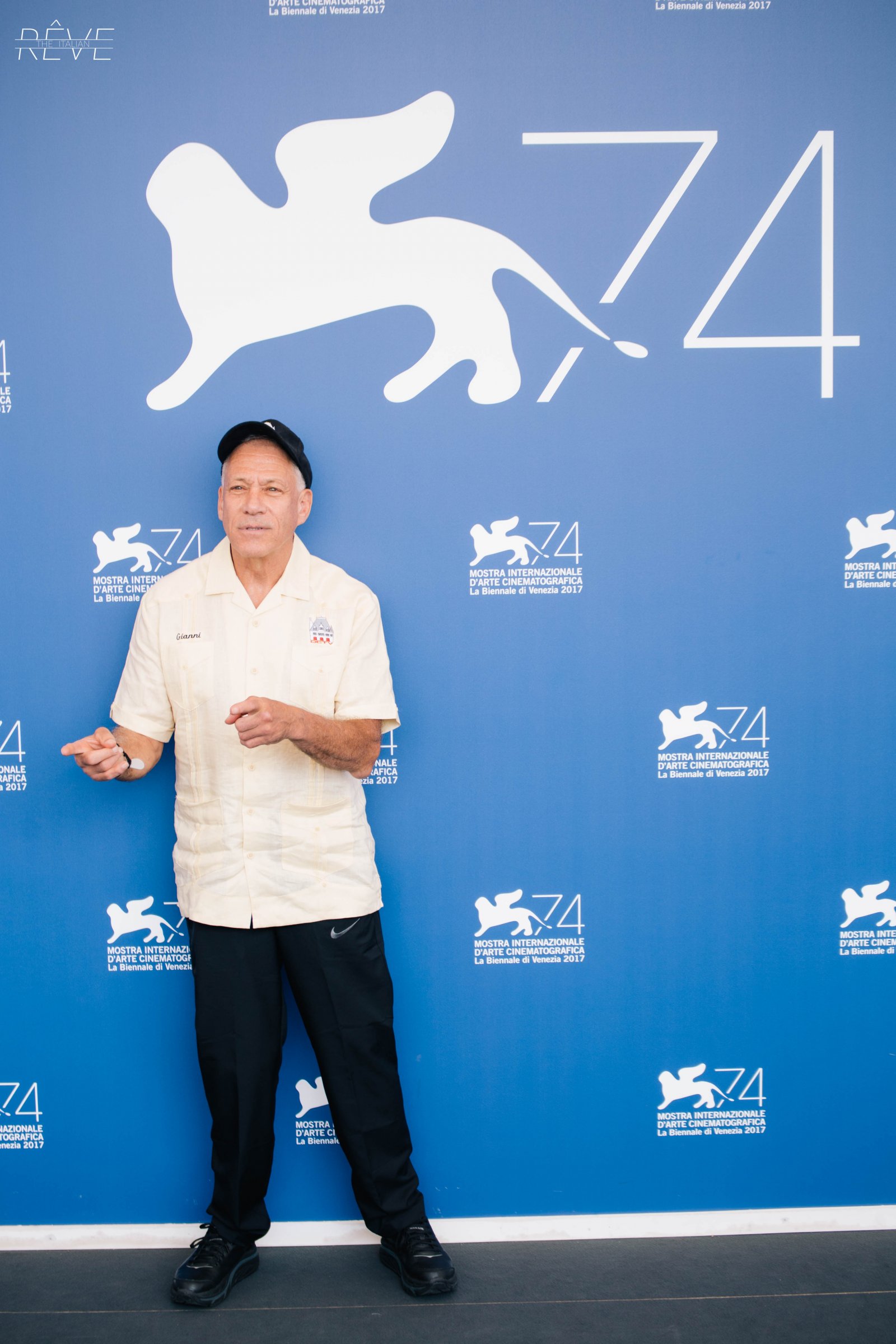 _________
And what do you think about the population of Cuba? We can see them always laughing in spite of the problems… What do you think about them?
_________
I think that's one of the reasons why people can learn from this documentary. They have a very unique and wonderful character in Cuba. They laugh in the face of extraordinary adversities and challenges. They have really happy spirits. Let's contrast this with the Italian National Soccer Team, ok? When the Italian Soccer Team has a hard time, what do they do? They get very sad, they stop smiling, they stop trying… We saw this against Spain, didn't we?
And I used to play for an Italian Soccer Team, so I understand their character, which is different from others.
And the Cubans, they have a very unique character as well, a unique culture. That's one of the reasons why anybody who has a couple of hundred dollars should take themselves down to Cuba and see for themselves.
Things are going to change in Cuba, nobody knows what it's going to happen: in February Raul is going to say that he's going to give up power. There will be other people running Cuba and nobody knows much about them.
It's a really interesting place to visit, both through the good part and through the challenges.
_________
And after all these years, what do you think is the result of the Cuban revolution?
_________
I think that the Cuban Revolution came to power with extraordinary excitement. It got me excited. They were fighting for really establishing something, to make really exciting social changes. Who doesn't want free and good schools? Who doesn't want free healthcare? Who doesn't want a nice place to live? It made tremendous progress. They alphabetized the country. They brought literacy basically within two years to a population that was mostly illiterate. But the people who are in Cuba today, the young people, didn't go through the revolution.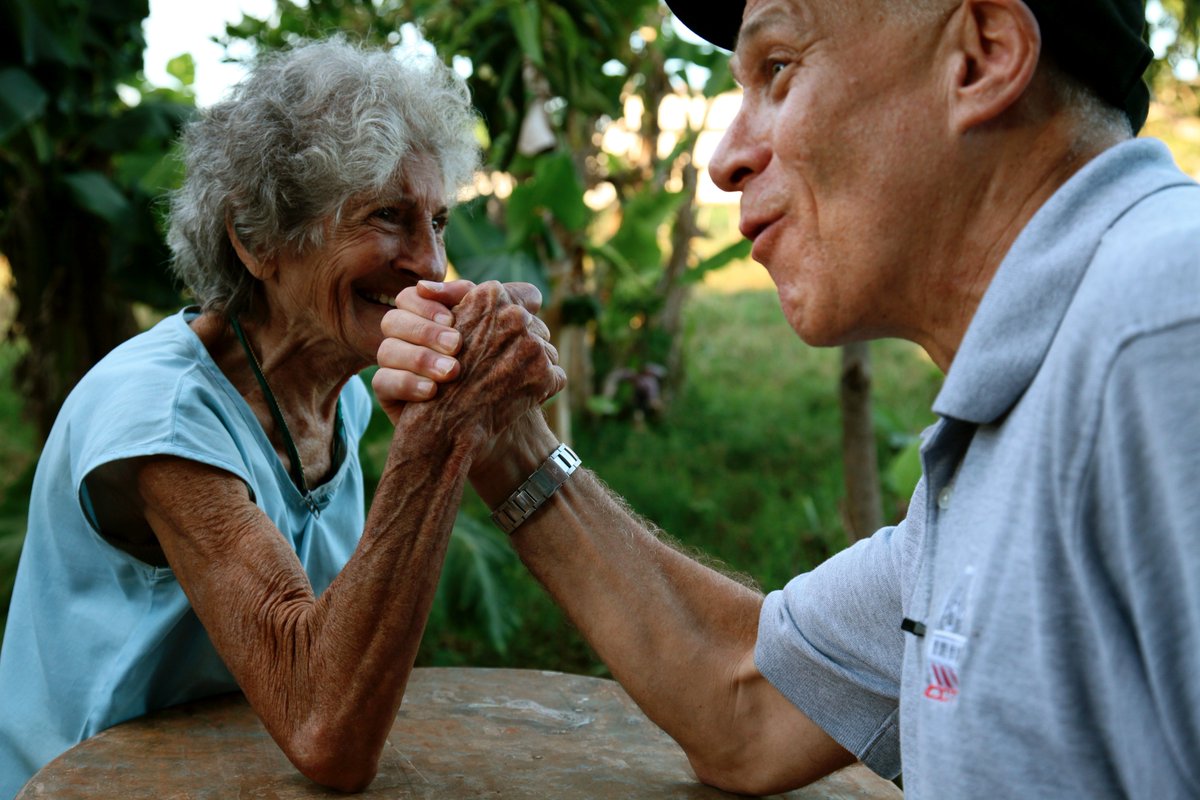 They have a very sort of distant connection to the conditions back in the 1950s that provoked the revolution.
And the economic level of Cuba is static, it's been very low personal economic level for the last thirty or forty years.
And if you wake up for thirty years and your shower doesn't work, every morning… yes you have a free school, yes you have free healthcare, but you also want to have a nice shower.
People's expectations change over time. And, even though the basic social services have been maintained,  everybody wants to see a personal growth into his life, we all want this personally, so it's been hard for the revolution to live in those particular areas.
_________
At the beginning, you mention some difficulties in entering the Country. How was your relationship with Cuba seen back home, in the US, also considering the relationship between the two Countries?
_________
So the first time we came back from Cuba on the boat, the authorities didn't want to let us back in the Country. I didn't know what they were going to do to us, but they were basically ordering us to get back on the boat and leave America forever.
They were primarily Cuban exiles, who got positions in the border patrol and customs, but we had a document that we've obtained that legalised our trip.
And they were very unhappy when they proved to them that we were legally allowed and as reporters it was our right to be able to go.
You know, in our business, if you keep poking people who are in power, there are going to be consequences.
In every country is different: in the US generally they won't kill you, which is very good compared to other Countries, but we've been certainly been blacklisted. And when our first reportage about Cuba was broadcasted on public TV, the Cuban exiles blew up two tv stations in protest to the film.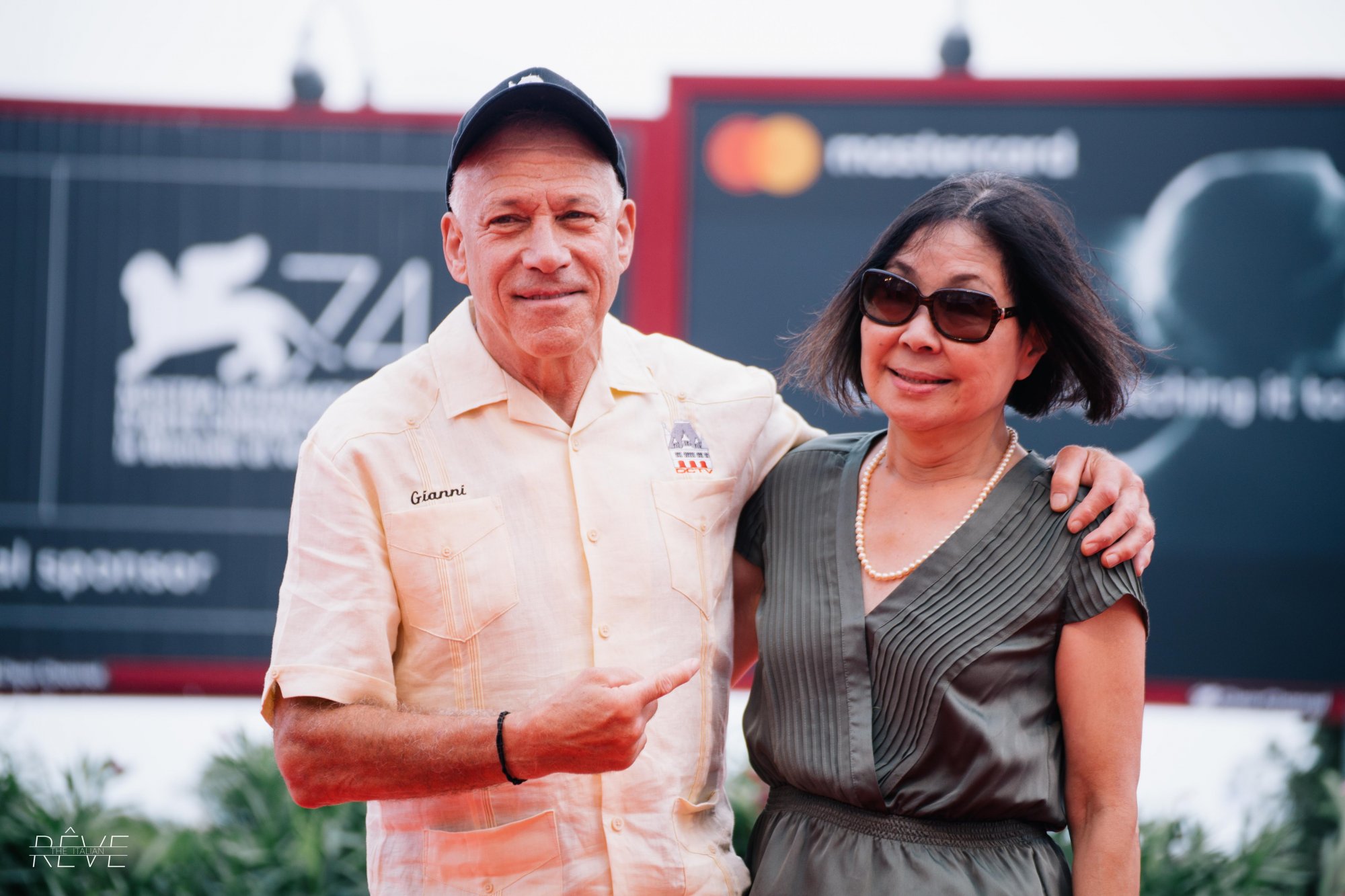 But what got us blacklisted from Public TV it wasn't Cuba: it was a documentary about Healthcare. And healthcare has been a really serious problem in the US for the last forty years, and still is. One of the reasons why we were interested in going to Cuba was to see what the Cubans were doing with Healthcare.
And then in the First Gulf War, we got blacklisted from Commercial TV.
After that we won the Italian Peace Prize, I went to Rome for that documentary and one for the Coverage of the War. It was really well received in Italy and Spain.
So we had problems but, I mean, that's our job to do this and it's our job to accept the consequences.
_________
And, talking about Fidel Castro: how would you define him?
_________
Look at the Cuban Revolution, the sort of romantic heroism of what this guy did. And the fact that they won, they created a unique social system as an experiment. They inspired and enraged people all over the world. And it stayed in power for fifty years, spitting in the eye of the United States when we tried everything we could to wreck that he was doing.
Could he have done things better? Absolutely. We all could do things better. Did he become very stubborn? Yes, maybe in reaction to the fact that we kept trying to crush him all the time. But he was certainly one of the most intriguing people maybe in the Millennium.
And the fact that we had the opportunity to see a side of him that nobody gets to see, not even the Cubans, and to be able to share it with you guys was pretty cool.
_________
And your best memory of him? Of Fidel the man, rather than the Commander?
_________

I think he once wrote a note to my daughter, to excuse her absence from school: that was awesome.
_________
Also, the fact that you were the only American journalist to have this kind of relationship with Castro is pretty awesome.
_________

Really, I think that as with the peasants in the film, we basically watched him age and die. I made a film about my father, at the end of his life, which was probably the most difficult and most emotional film I've ever done. And I had this same feeling that we make our long run through life and there's something inevitable in the end, something that's going to happen to every single one of us. And to see Fidel in that moment, at the end of his life, was also something that was very important and emotional.
Because he was a guy who stood up to everybody but, in the end, nobody can stand up to the clock that's ticking for all of us.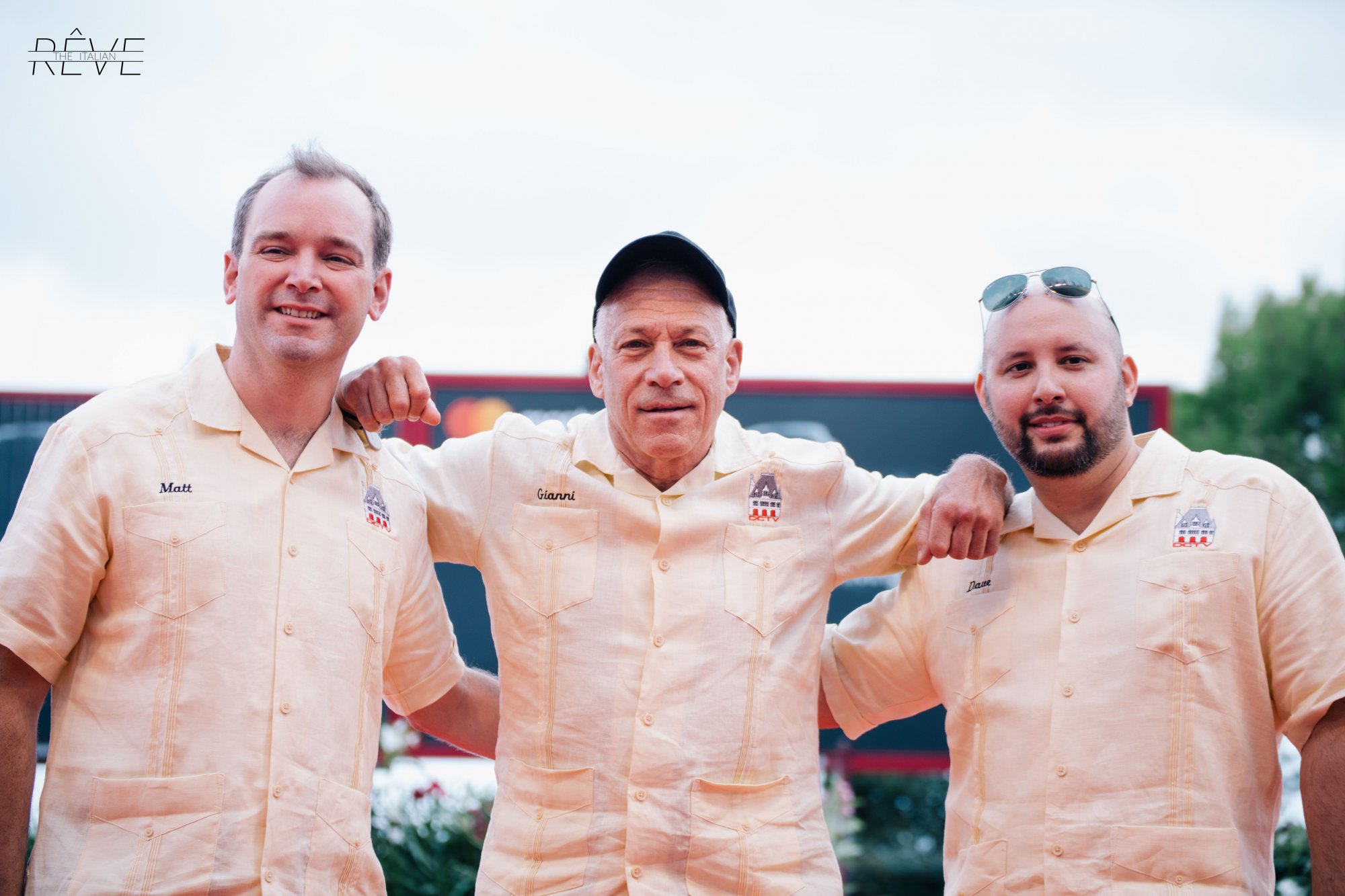 _________
In your opinion, how will he be reminded?
_________
I think he tried something extraordinary. I wish that my country would have, at least, left him alone.
So that we could have seen how this sort of social experiment would have turned out. It could have been a very nice laboratory.
You know, Cuba was the testing ground for many American ideas. So, for example, colour Television was first tested in Cuba: on a small population, let's see if it works and if they like it. We could have let them try in this laboratory, let's see. But we made it more difficult for them.
I would have liked them to have more chances to succeed: maybe it wouldn't have succeeded and then we would have really learned something. And we wouldn't have a romantic notion that Communism or Socialism might work.
But we don't know: because we basically helped them crash that car.
_________
What's the meaning of Cuba for the World?
_________
I think Cuba is wonderfully Complicated. And I hope that, when people watch our film on Netflix, it will inspire them to go and see for themselves. What's really nice is that, like when you come to Venice, you see all the uniqueness of this place. There's nothing like this in the world.
Cuba is the same thing.
And what's really nice, now, is that there have been some changes in the Cuban Economy. So if you can't afford a hotel, which is expensive, you can stay in some really nice Cuban apartments for thirty dollars a day. And if you spend five extra bucks they'll make this really big breakfast for you.
You can go have dinner in a Sardinian restaurant, The Mediterranean, with fish and pasta and a nice bottle of wine for twenty bucks. And you get to absorb the uniqueness of Cuba yourself.
So everybody should go.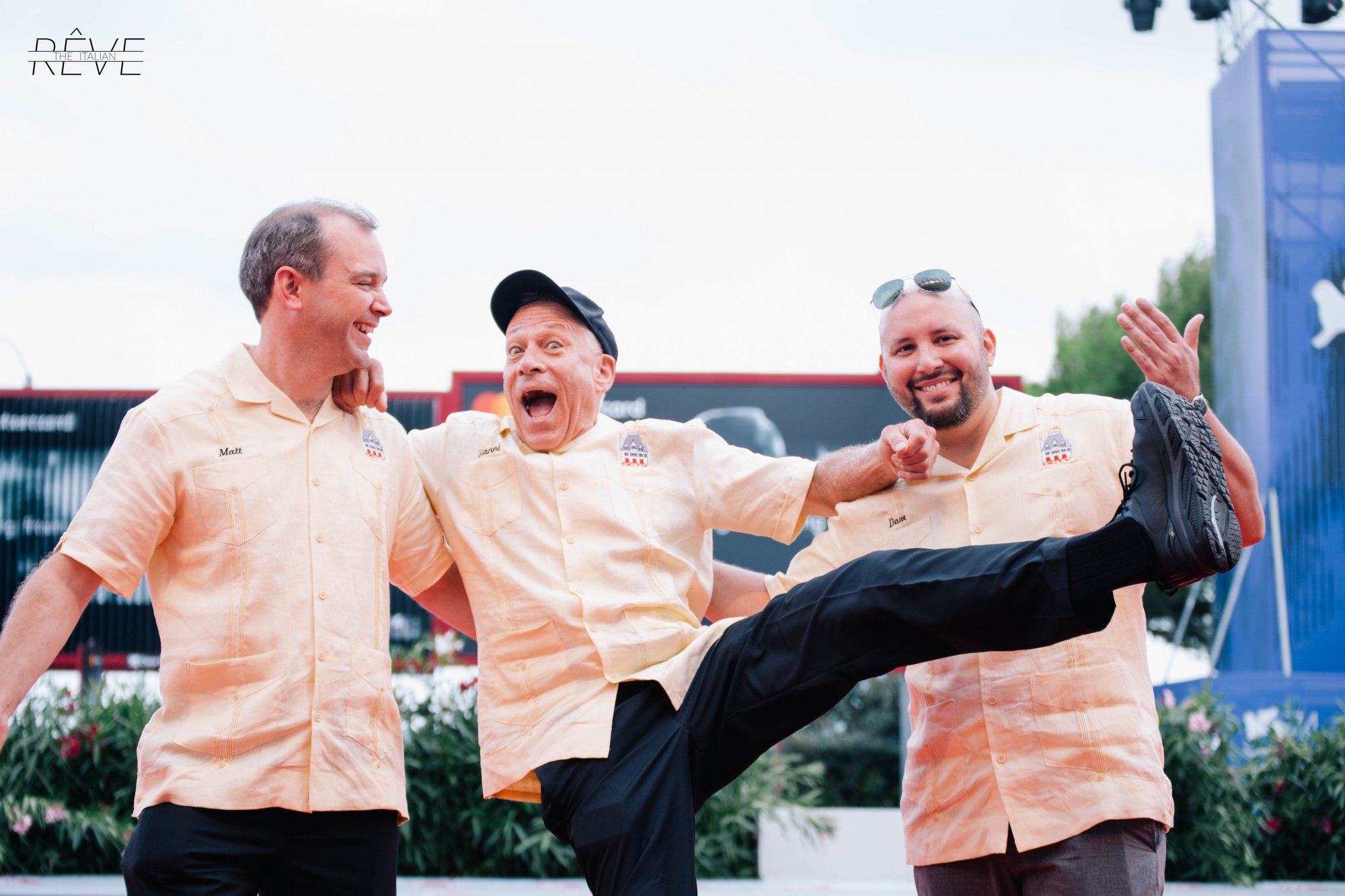 _________
Do you think this is going to last?
_________
No, nothing lasts forever. I don't last forever, Fidel didn't last forever, Cuba doesn't last forever. Things change. But there's something about Venice that it's going to be forever, except it's going to be fifty feet underwater for the Global Warming, like Havana. But there's always going to be something unique about Cuba, no matter what.
It was a sort of fascinating revolution: they took this crazy, happy go lucky, let's have a bottle of rum kind of culture and put communism on top. And, wow, what kind of hybrid is that? That's like taking a Ferrari engine and putting it into a little Fiat.
So, no, it's not going to change that much in the coming years.
_________
In the Internet era, did you manage to stay in contact with your friends in Cuba?
_________
So the update is that every time I go to Cuba, I'm going to the farm no matter what. The nephews are running the farm, there are a lot of people up there. They need a pump: because, you remember that in the film you see them get water, but the pump broke ten years ago.
This is one of the problems in Cuba: you don't get the parts to fix it and they don't have enough money to be able to figure it out.
So that's their situation: they are surviving and have enough food.
Louis was getting really deep into speculations: he was buying and flipping apartments. He was also involved in a couple of other, more serious, black market activities and got caught. And so, all the construction supplies he was selling? They came in and took everything and wiped them out.
He's starting again from zero.
Caridad moved back to Cuba. She worked as a Janitor in a School in Florida, saved up 18.000 Dollars. Couldn't buy anything for that much in Florida, but she bought herself a really nice house in Cuba.  She seems pretty happy and comfortable. Wilder is driving a delivery truck for a pharmacy in Tampa and says he's really happy. He just got his citizenship.
Yes, everybody in the film is doing ok.