When I founded The Italian Rêve, one of the goals (if not the main goal) that I wanted to reach was to surprise myself every day, and in this way, I hoped to surprise those who read or watched our contents. How? Well, especially through people. I have always liked the idea and the thought that each of us has something to say and tell, and that sharing it with everyone is a gesture of infinite humanity. Everyone's stories can inspire everyone.
Last summer I found myself, I don't know why in particular – it was like a feeling – looking forward impatiently for the release of this new TV series by Netflix: "Ozark". And so on July 21st 2017, the day it came out, I began to watch it. Not in a very compulsive way: every time I had a "peaceful" moment, I watched it. And so, it ended very, very quickly.
Everyone, all the people of the cast are exceptional, and Jason Bateman leads them in never predictable, dark, human and tremendously sincere storytelling. But, the character that stayed with me the most was the FBI agent Roy Petty: perhaps because of his angry way of doing everything, in not following the rules and his great, great sense of guilt that sometimes it seems like it makes him stop breathing. And in many of the best scenes of the series, he is there.
The actor who plays him is Jason Butler Harner, well known for his part in the Clint Eastwood film "Changeling" as the serial killer Gordon Northcott. A tremendous interpretation. He then had success on the small screen with TV series such as "Ray Donovan", "Homeland", "Alcatraz" and "The Blacklist". But his heart lives happy on the stage of a theater, no matter how big it is. And his humor and way of living would make him perfect to be part of a screenplay by Greta Gerwig (which he also confirms to be a great desire).
When I read his answers to my questions I laughed, they made me think and think that this is perhaps the purest artistic soul I have ever met so far. I was thrilled to read that he wanted to share so much about him and the sincerity with which he told himself is palpable.
For a moment it felt like Jason Butler Harner was just right in front of me.
While waiting for the second season of Ozark (I really can't wait), you can loose yourself in his words, his dreams and his favorite bars where you can have a good bourbon in New York City.
And I will wait impatiently for the day when I can see one of his notes on the phone becoming a piece at the theater, a TV series or a brilliant movie on the big screen. Knowing already that it will have that touch of empathy and humor that reflects the true essence of humanity.
_________________________
We've read that you didn't know at first you wanted to be an actor. What was the click, the thing that made you think this could be your life?
_________________________
As in life, it was a series of clicks – a series of epiphanies – that I finally allowed myself to believe. I was never 'bit by the bug' so thank you for not asking that question. I always knew that I was happy when acting. I knew I was a sensitive, perceptive kid. But it took moments like talking to an audience of thousands as Eugene Morris Jerome when I was 20 in "Brighton Beach Memoirs" in Richmond, VA, and hearing them laugh and then be silent with me, to know I was meant to do this often. Many years later, when I played Tom in "The Glass Menagerie" with Sally Field, I had an acting experience that felt like channeling something, which also let me know this was what I'm supposed to do. It can be a spiritual moment. I like it best when it is.
I began studying acting in college out of desperation. I hadn't gotten in to other schools to study things I thought I wanted to study. I wanted to teach kids with special needs but my grades were all over the place in high school and I was grasping for direction. Fate threw me a lifeline in that neglected college acceptance letter and I was smart enough to grab it.
Theatre saved my life. No exaggeration.
It gave me focus and a way to channel all this chaos in my brain, heart, soul.  So there were little clicks along the way. There still are clicks. Most actors, while knowing they're in the right line of work, are all still looking for the clicks. Like Brick in "Cat On a Hot Tin Roof" I suppose. Ha.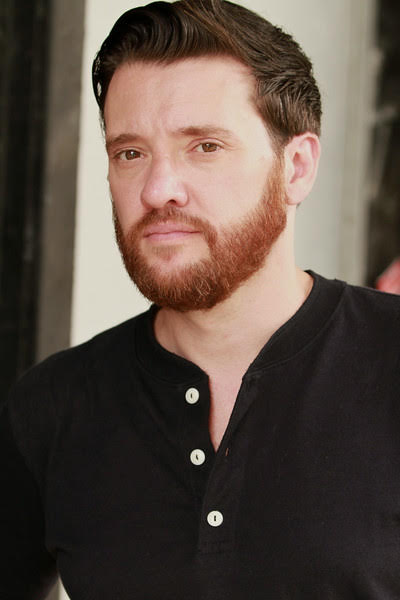 _________________________
You prepared for and played pretty dark personalities (Changeling, Ozark, Alcatraz, Homeland etc.). What's the process of choosing such deep characters?
_________________________
I do seem to be on a roll with the 'complicated baddy' type lately. They're finding me. I'm not looking for them, believe me.
I'm looking for a comedy. BUT I appreciate them. I steward them. I'm grateful for them. I say no to a lot of them as there are some spaces I'm just no longer interested in bringing into my body. And yet they are definitely finding me.
They all stem from the great gift of the first time I played a damaged danger, which was in CHANGELING with Angelina Jolie and Clint Eastwood. The door opened with Gordon Northcott Jr. and it stays cracked (sometimes, clearly, more than I'd like).
Initially, it was a great reprieve to unearth and inhabit these far corners of myself where Gordon came from. By that time, I had played a string of contemplative souls and was desperate for a new challenge. I wanted an outward punch at the world. I was so tired of crying and being isolated 8 times a week that I set the wish out into the ether.
And it came back! Gordon was a real person.
An early American serial killer. He had been abused by his own incarcerated parents so that was easy breadcrumb work. Now that I have played a few of these hard-edged suit and tie, quasi-menacing guys with subterranean motives, the challenge is a bit harder. I find that characters written as 'psychopaths' are all too frequently ridiculously 2-dimensional, purely functional devices, and therefore tedious to play. With Petty, I'm lucky as there are reasons why he is so driven and I'm incredibly grateful that the writers gave screen time to reveal them.
The biggest challenge in playing these guys, though, is often in their lack of expression in a medium (and in this person) which enjoys varietal detail of expression. It can be like creating a negative print: the distorted x-ray of a man.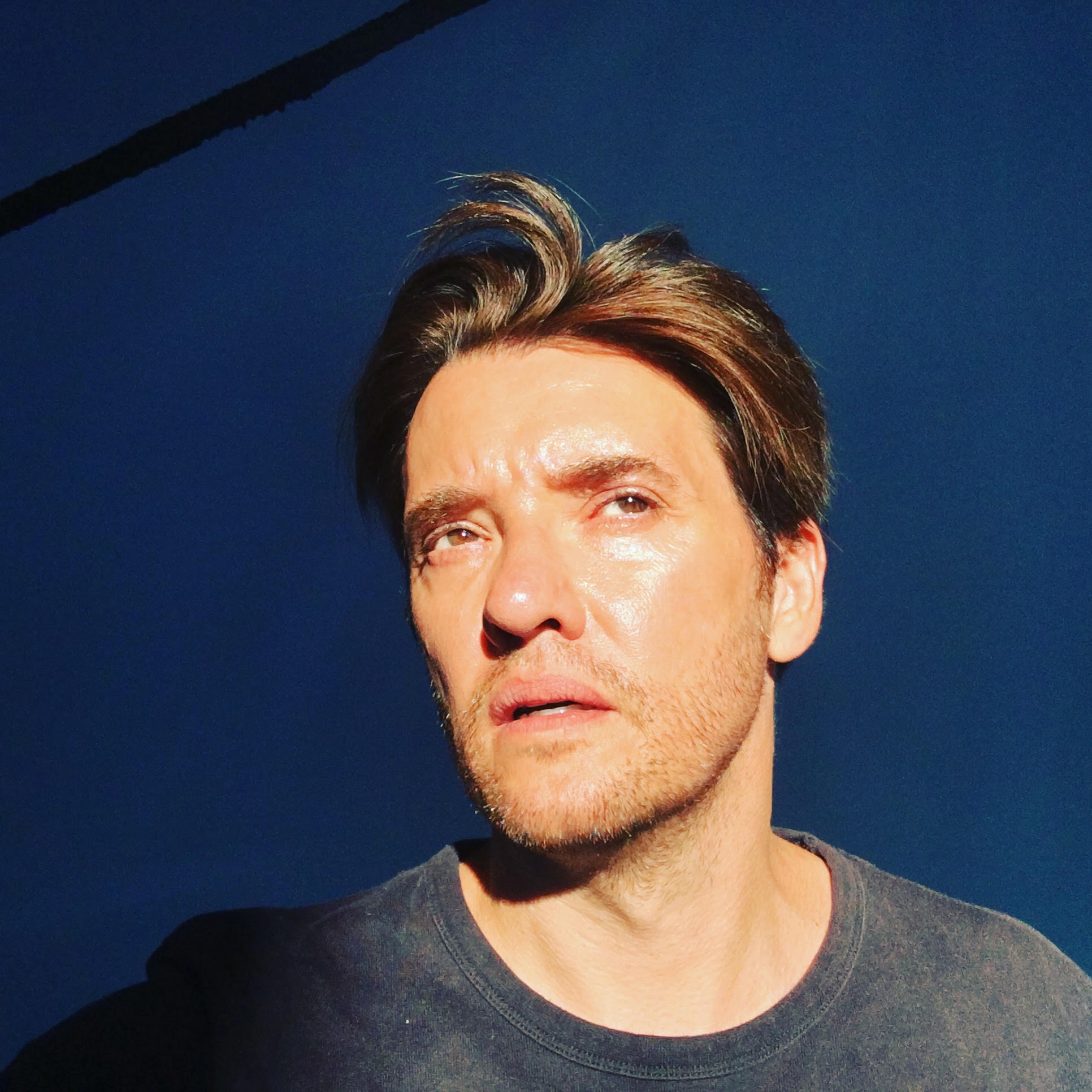 _________________________
What's the most important aspect for you when you are about to tell a story through a character?
_________________________
I am always most interested in the opposites within a character, as in people in life, too. Where is someone most vulnerable, where is their sexual power, where are they most alive, or most humble and quieted  – and then, very importantly, where is their humor – what makes them laugh.
Then it's all about what got them to those places at this specific point in their life, and how can things bubble out and surprise me (and hopefully the viewer) in unforeseen and absolutely authentic ways.
For instance, Agent Petty is fuelled by guilt about his mother's drug addiction, which he thinks he enabled, though she was in pain from a surgery he had nothing to do with. Or Petty, while luring Russ in for intel on Marty, falls in love with him a bit at the same time. They aren't mutually exclusive. Both can happen at the same time, and micro-managing Roy Petty isn't always in control of his motive or objectivity. He also has a crass sense of humor which he knows might be seductive to closeted Russ.
"Don't worry, I only fuck guys that want to get fucked" while fly-fishing on a river, will be one of the all time best lines I ever get paid to say.
_________________________
You have also a background as a theatre actor. What is the main difference for you, compared with cinema? And mostly with cinema made by the majors?
_________________________
You strive to be effortless and truthful in both, but the conduit of expression is very different. On stage we rehearse, spending time collectively deciding what the story is and how best to tell it – then nightly I'm my own editor.
I live and breathe with those actors and that particular audience, taking clues in the present moment – and we attempt communally to find the most vital experience for that night while sharing the same space and energy. On any screen, big or small, time and story are expressed differently. I need to create faster, smaller, trying to be razor sharp while also being completely unpredictable and real. It only happens if I'm present in the same space and energy with that actor, that crew, allowing a camera to simply document it. The toolbox is ultimately the same, both demand immense breath support and relaxation, but the barometer of size is what I have to keep my focus on.
_________________________
We loved your Roy on Ozark. The intensity of the scene in the motel room when you crush everything is so powerful, it gets under the skin. How did you prepare for such a scene? And how do you recover from it as Jason? Or was it easy for you to "stay away" from it?
_________________________
            Thank you so much. I love poor, fiery Roy Petty, too. He's so lonely. I'm not as angry as I used to be, but I have my own demons to draw on. Y'know, I knew we weren't ever going to touch Martin Sheen's room trashing from "Apocalypse Now", but we were going to be inspired by it. It was the last day of filming for Season 1. We were all so tired of that hotel room. We all wanted it to die a horrible death. It was awkward to live in as a character for 6 months and worse to shoot in as a crew.
Discussions had been made about what would be thrown and how. I had never shot anything in slo-mo before. It's surprisingly very technical because it reveals everything, so synchronising with camera and the focus puller is a big deal, while also aiming for rawness. It was important to me that within the lamp javelin, the microwave slam dunk, the flat screen footing, etc, that it was connected to what was happening within Petty – his catastrophic failure.
After they yelled 'cut' with the refrigerator through the window moment, I just could not stop laughing. Could not stop. Also, because it was the last night, I was emotionally more connected with the end of something in my real life, which provided a kind of antidote for the adrenalin high of this faux life, I guess.
I just could not stop laughing.
Could not
stop.
_________________________
Speaking about Ozark, what was the main thing that attracted you to the series? And can you tell us something (just a tiny little thing) about your character in season 2?
_________________________
JB. 100 percent. I was excited by the prospect of working with Jason Bateman again, then Laura Linney, of course. And especially in a long form series with them both. Then, this complicated, nuanced world that was created where everyone has dimension, even the darkest figures, was an incredible invitation. In my case, Petty is haunted and driven by such deep guilt, and never shame. It was imperative to me that Petty's being gay, for instance, was never a source of shame. He's a trained FBI guy, with tunnel vision, 'vaulting ambition' as Shakespeare said. And he's gay. We haven't seen that on television before. I can't reveal anything about Season 2 which I finally began my work on this week, but . . . when last seen, he threw a mini fridge through a window then sat down and tied fishing lures and Russ, who he actually loved, is dead . . . so I think it's safe to say Agent Petty will be even less tethered this season.
_________________________
Ozark was not the first time working with Jason Bateman. How was working with him again?

_________________________
Absolutely wonderful. He's the best. Period. Full stop. Scene. Fini. And Good night.
Jason is an incredible director and an even better human being. I trust him immensely, welcome his opinion. No one makes me laugh like he does, or can bring it back to honest, unadorned, pure story telling as he does. He knows a camera SO well. He knows all that goes into making anything on film SO well.  And, he values the quality of the process of the making of the thing-  with that crew, those actors, for that studio – equally if not more than the end result. I'm incredibly lucky to get to watch and laugh and create with someone like him.
I want to share all my ideas for new projects with him and find new ways to collaborate. That never happens.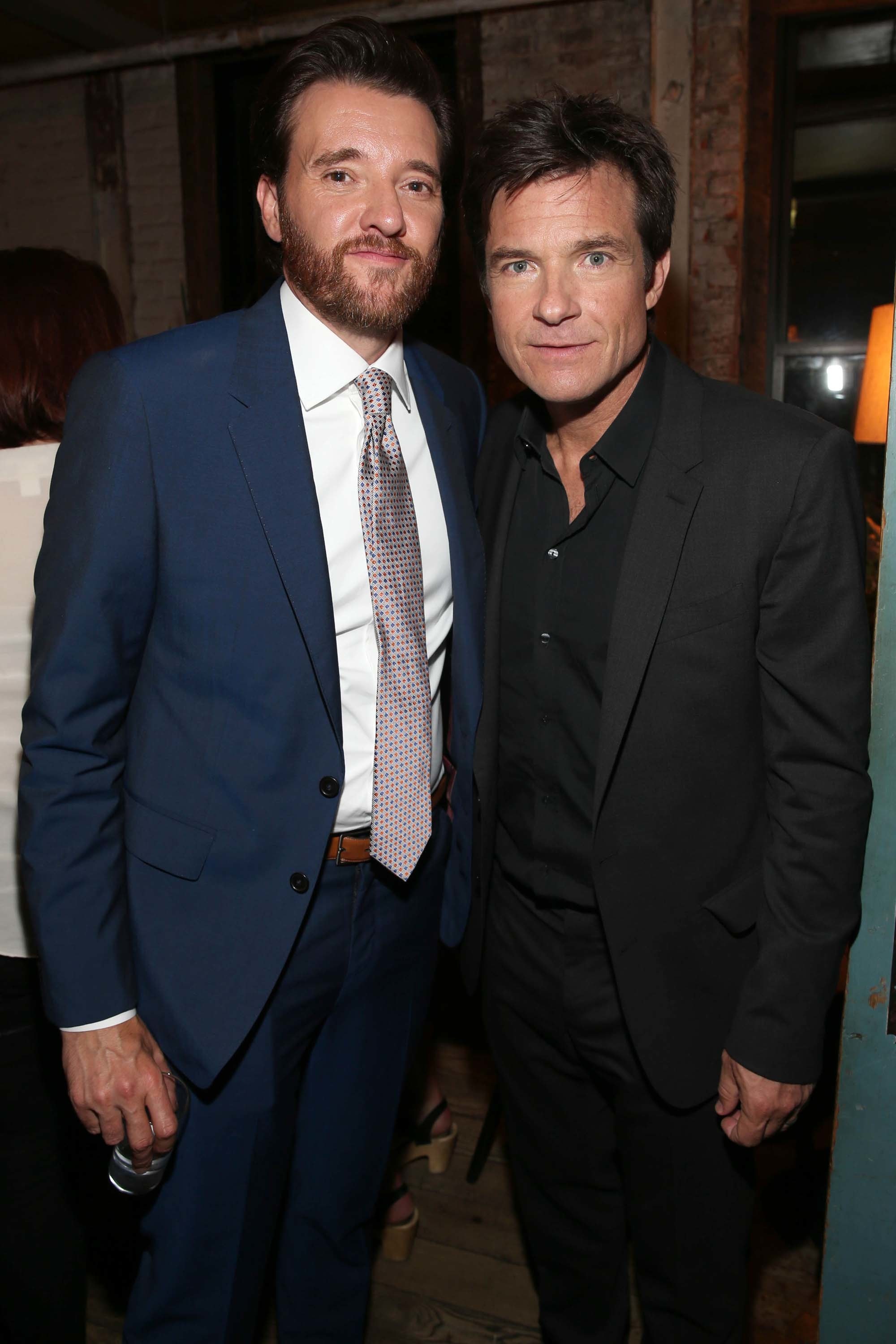 _________________________
You said you love writing things on your own. Is there any project you wrote coming out soon?
_________________________
Nothing is coming out soon. Sad face. But I have a rough version of a play that I am ready to share with a trusted friend. And I have too many scraps of paper and 'Notes' on my iPhone with titles and basic plots for series and movies. Right now, I'm only interested in telling stories that ultimately show humanity and empathy in the world.
However we do that, however we get there, I don't care, as long as we try to be a part of filling that void of human compassion and general kindness which I fear is deteriorating hourly.
Did you just get a text? What did that asshat tweet now?
_________________________
A character you would love to play?
_________________________
Besides the ones that haven't been written yet?! On film, I desperately want to play something closer to who I actually am, ideally in a world created by the likes of Greta Gerwig, Donald Glover, Nicole Holofcener, Mike White or Adam McKay – something that is deeply human with a humor and authentic eccentricity based in the daily challenge of existing.
In theatre, there are many – in addition to the ones not written by Annie Baker, Adam Bock, or Mike Bartlett. I recently saw a screening of Rebecca Miller's forthcoming documentary about her father, which got me thinking about Arthur Miller a lot. I was in a fantastic "Crucible" recently on Broadway, which also stirred the soul a bit. Biff and Hap have officially left my face, so the fathers are on the horizon. Other than that, I think I have an interesting take on Stockmann in "Enemy of the People" and a Macbeth that could be very interesting.
_________________________
Is there an actor/actress or director you look forward to working with?
_________________________
That list is long.
I mean, it's Oscars screeners time so I am ankle deep in film makers I want to work with. Then actors – oof – it's got a range from Judi Dench and Donald Glover to Tiffany Haddish, with a wink to Michael Caine. I'd like to act with some of my close friends and see what that is like on film, so I'm thinking of projects for them that I could have a part in as well. This year, I'm just excited to finally act with some of the cast members of OZARK that I didn't get to in Season 1. If I tell you who, or why, I will be killed before it airs by Darlene Snell, probably.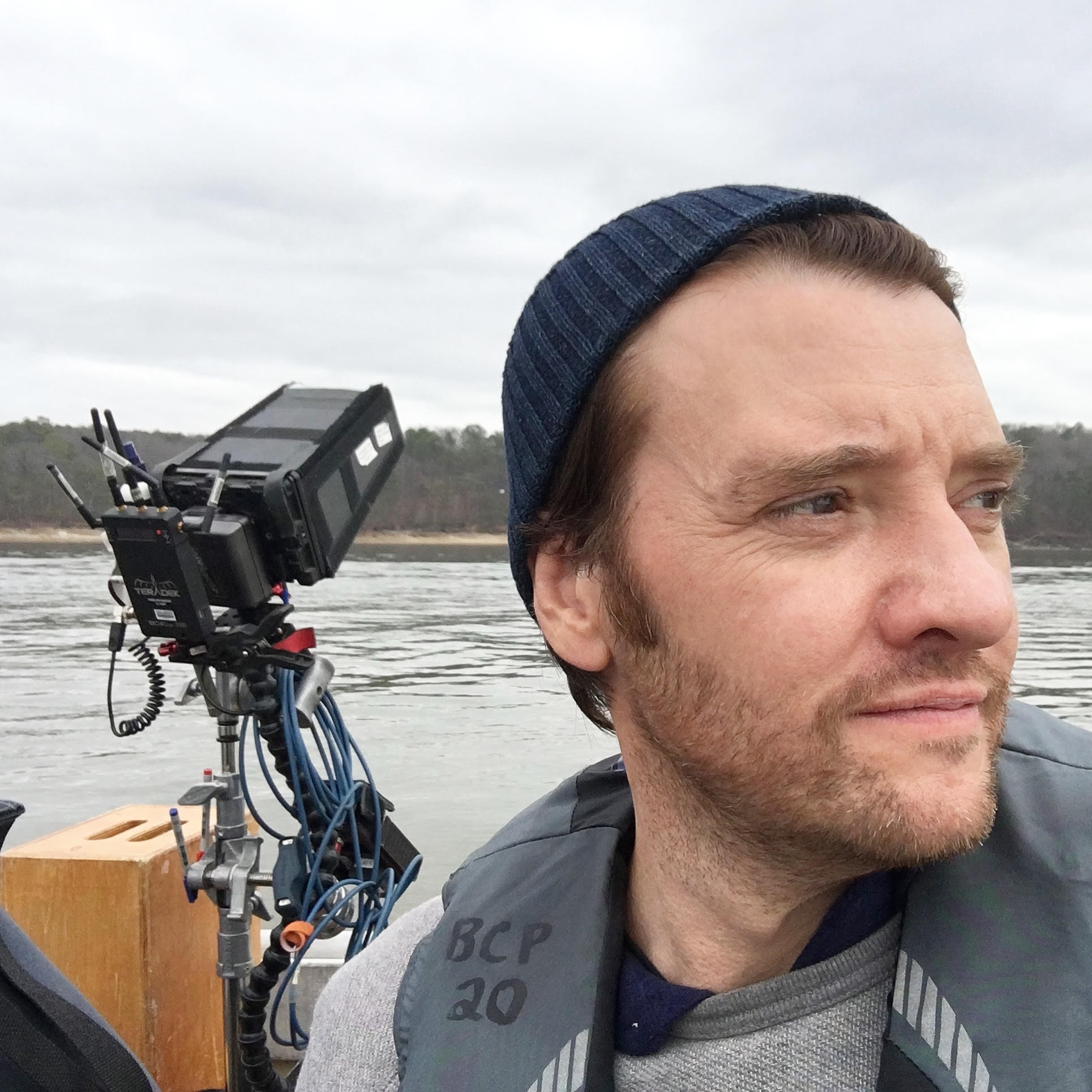 _________________________
What's your happy place in New York?
 _________________________
New York is my happy place! I lived there for 23 years before coming to LA and becoming a bi-coastal boy. Twelve trips this year alone! My friends will tell you that my happy place now, when I am in NYC, is at a play. Or a group dinner. The theatre is my happiest place – no matter the size or venue. I veer towards more Off-Broadway fare, generally. Then I love a Joe Allen's burger or La Scala salad before a play with a Bar Centrale or Glasshouse Tavern bourbon after. I fuel up my tank on art and walking when I'm in NYC, so 'shmying' around through the village as I get to the Whitney is always in order.
My secret bars and quiet restaurants . . . well, they have to stay secret, don't they? I appreciate a quiet restaurant – and that's on the NYC endangered species list so . . . I'll keep that close to the vest.
_________________________
What is the last TV series you binge-watched?
_________________________
I finally watched Narcos. Pedro Pascal is a close friend and it was really becoming a problem that I hadn't seen any of it while he had watched all of Ozark! He's great in it, but you already knew that. I'm a bit of an Anglo-phile so I could not get enough of Fleabag (absolutely obsessed!), or The Crown (Claire Foy is unbelievable), or Catastrophe, or, further back, Pulling (also by Sharon Horgan). Pulling made me cry I was laughing so hard – Tanya Franks reading her Pregnancy Test is one of my favorite things in this life, ever.
There's so much content out there that I find, if I don't watch it within that initial Gotcha! moment when everyone else is, that it becomes like an overdue library book collecting late fees, sitting there on your side table, in your mental To Do list, never opened, never returned, staring at you, judging you.
Yes, Game of Thrones, I see you side-eyeing me.
_________________________
In what project or movie did you felt most free acting?
_________________________
I felt incredibly free in CHANGELING, mostly because of how Clint Eastwood works, but also because of my complete naivety when I worked on it. Clint works notoriously fast, as has been shared before. He trusts his cast and crew to do their jobs, and so you just leap on every take because you only get two or three. It was also the first time I had played someone completely unpredictable so it was really fun. I also did a small indie called THE GREEN, written and produced by Paul Marcarelli, which told the story of a high school teacher incorrectly accused of an improper relationship with a student, which I loved every minute of working on. I tend to enjoy the low budget projects artistically because I feel more in control of my contribution.
That said, Ozark has been one of the best experiences on a set I have ever had. That goes to Bateman and the Atlanta crew.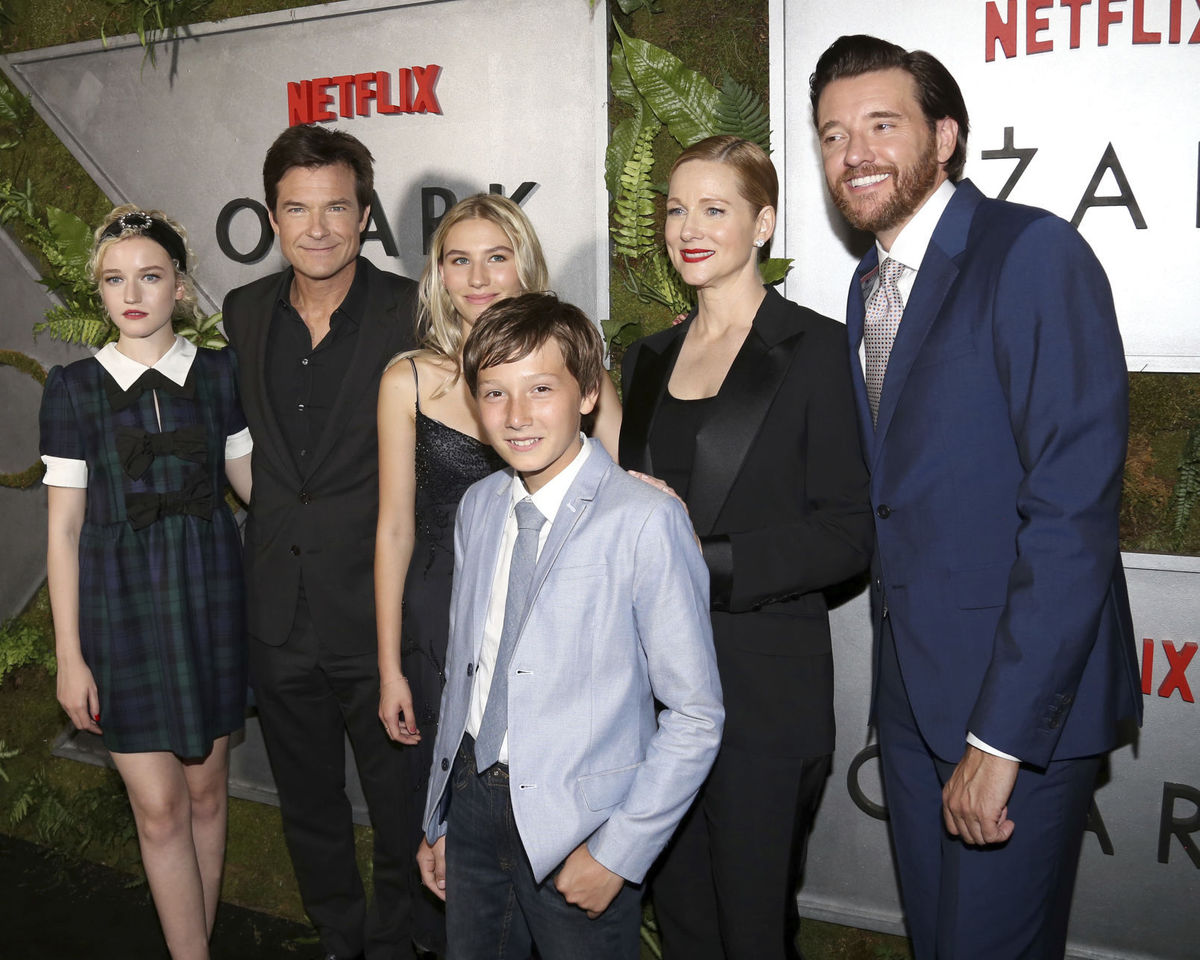 _________________________
What's the main purpose for you as an actor?
_________________________
My main purpose has always been to tell a story with as much truth and detail as possible, in hopes that someone is moved enough to think about their own experience. Recently, it's also to encourage compassion and humanity in the world while keeping an audience entertained. Sounds serious, I know, but it happens in comedy easier than in drama. I have always looked to show as many dimensions (aka inconsistencies) in a character as possible, and hopefully tell a story with as much surprise and intrigue as possible.
It's pointillism. I paint this vibrant color, then this vibrant color. And, by stepping back, you see how they're connected. Both are true, both are vital, and the process of both existing simultaneously is humanizing for creator and viewer.
Lately, given the state of things in this current world, I feel I have a responsibility to show kindness, complexity, and the benefit of daring to work to understand in order to ultimately do the right thing.