Hipsters for sisters or HFS Collective.
No, it's not a new way of saying typical of the last generation, but the name of a brand that thanks to its belt bags is conquering the web and the fashion lovers from all around the world, receiving numerous appreciations also from some magazines such as Grazia, Refinery 29 and WhoWhatWear.
The models proposed are classic and for this reason you can wear them in every occasion and with everything you are wearing: there is a wide variety of colors, motifs and details able to satisfy everyone's tastes! Not only these belt bags are beautiful and essential, but also, and above all, they respect environment and animals, since they are produced using sustainable materials (recycled or from waste, the complete list of these materials and the explanation of the production process are available on their website) and monitored closely during the entire production process.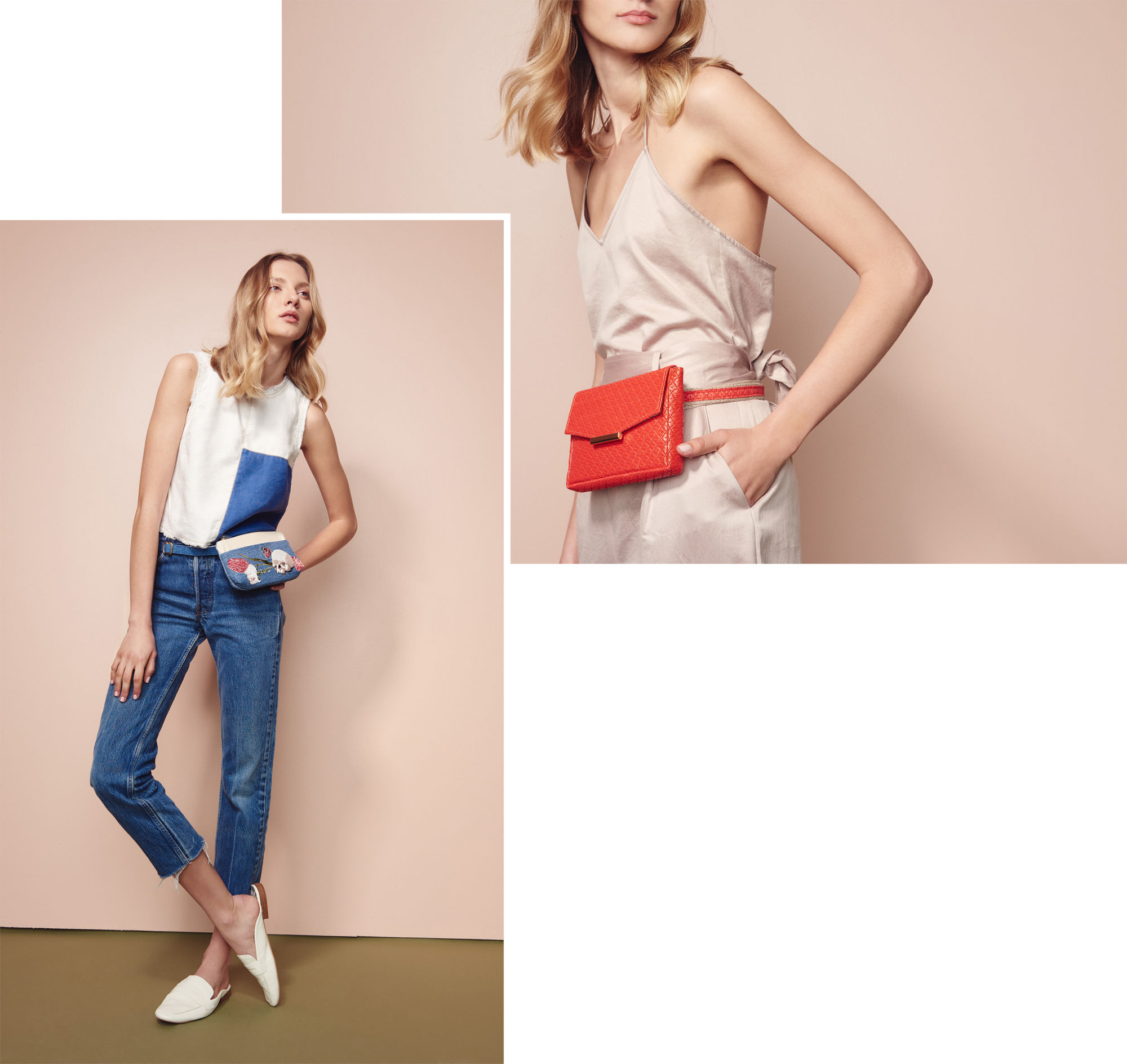 Hipsters for Sisters/ HFS Collective was founded in 2012 by a team consisting of mother-daughter, Debra and Rachel Denniston, in Los Angeles. Debra says that the idea of this production was born after years of "dependence" from the large bags typically carried by American women, that brought her to the creation of small, light and still fashionable handbags: "If men use only their wallet, then women can do the same." The first to appreciate this idea was the daughter: "When she confessed that she not only liked the design, but was also interested in participating in the development of the project, I understood that I was on the right track."
Thanks to the following interview we learned from Debra and Rachel some more detail about the brand, the idea of freedom and style behind it and about the common goal to make people aware of the need to protect the environment and aware women's role in the society. After reading the interview you won't resist and we are sure you'll buy a belt bag. That's why we are very pleased to present to you the HFS Collective brand!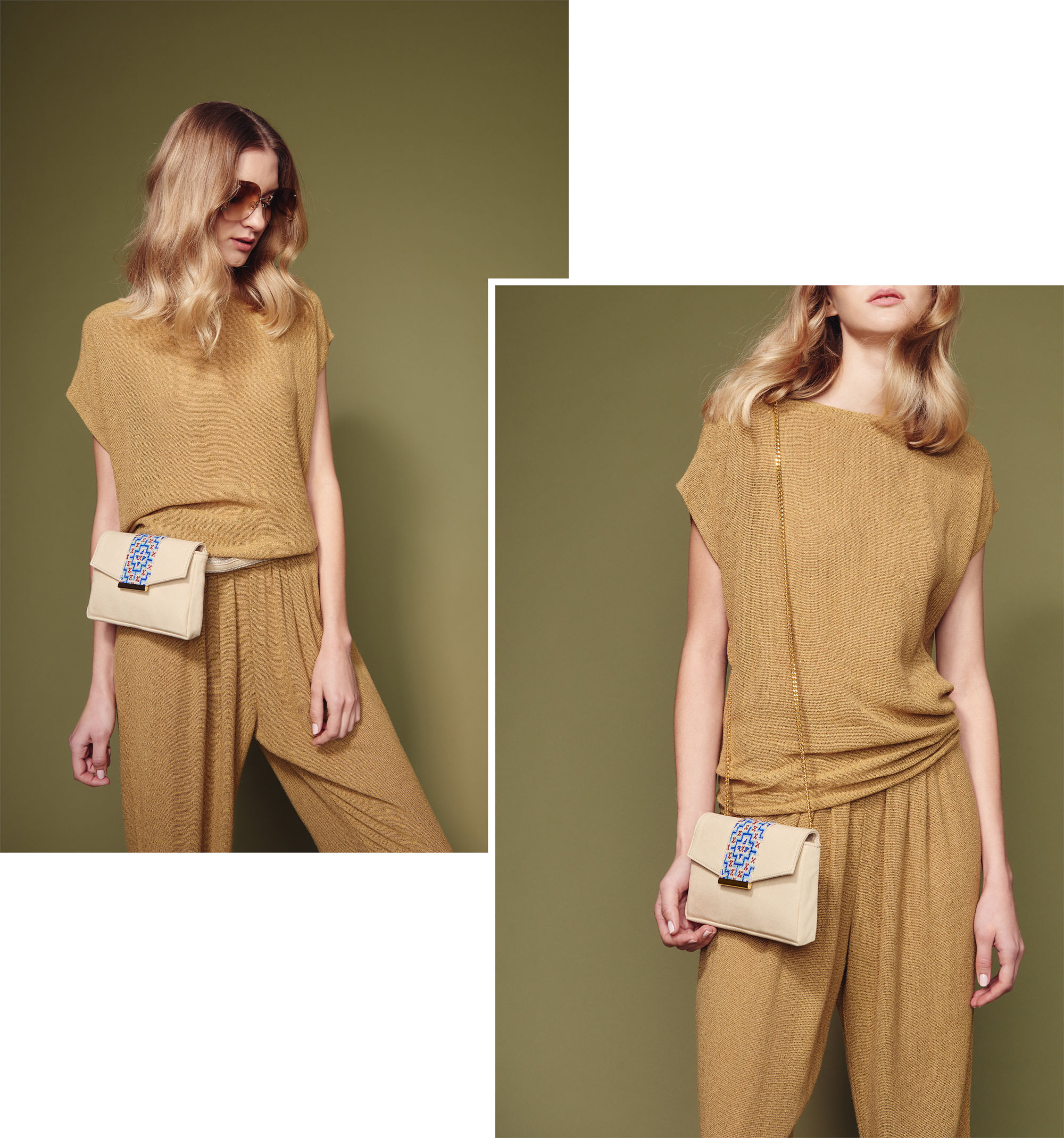 ______
When and how did Hipsters For Sisters/ HFS Collective start?
______
I first became addicted to fanny packs many years ago when my daughters were in diapers. I used to wear one to keep my keys, cash and credit cards with me as I ran around the park with my kids, free to leave the big diaper bag unattended. It was so liberating that I started to wear it everywhere. However, several years later when my children were in elementary school, they begged me to leave the fanny pack in the car when I picked them up from school. Not only did I leave it in the car, I stopped wearing it completely.
Then, one day when both girls were off at college, I got the idea to rummage through my closet in search of my beloved fanny pack. As I dusted it off I realized that my daughters had been right: it really was hideous. Sadly, I folded it back up and put it away. Although I tried to move on, I was haunted by the liberation I had once cherished and decided to redesign my fanny pack into something so cute and stylish that even my daughters would wear.  To my purest delight, both my daughters seemed genuinely impressed when I showed them my first few prototypes. In fact, they both agreed to work with me on developing them. Although Kate has since moved on to study naturopathic medicine, Rachel and I have become partners in this venture.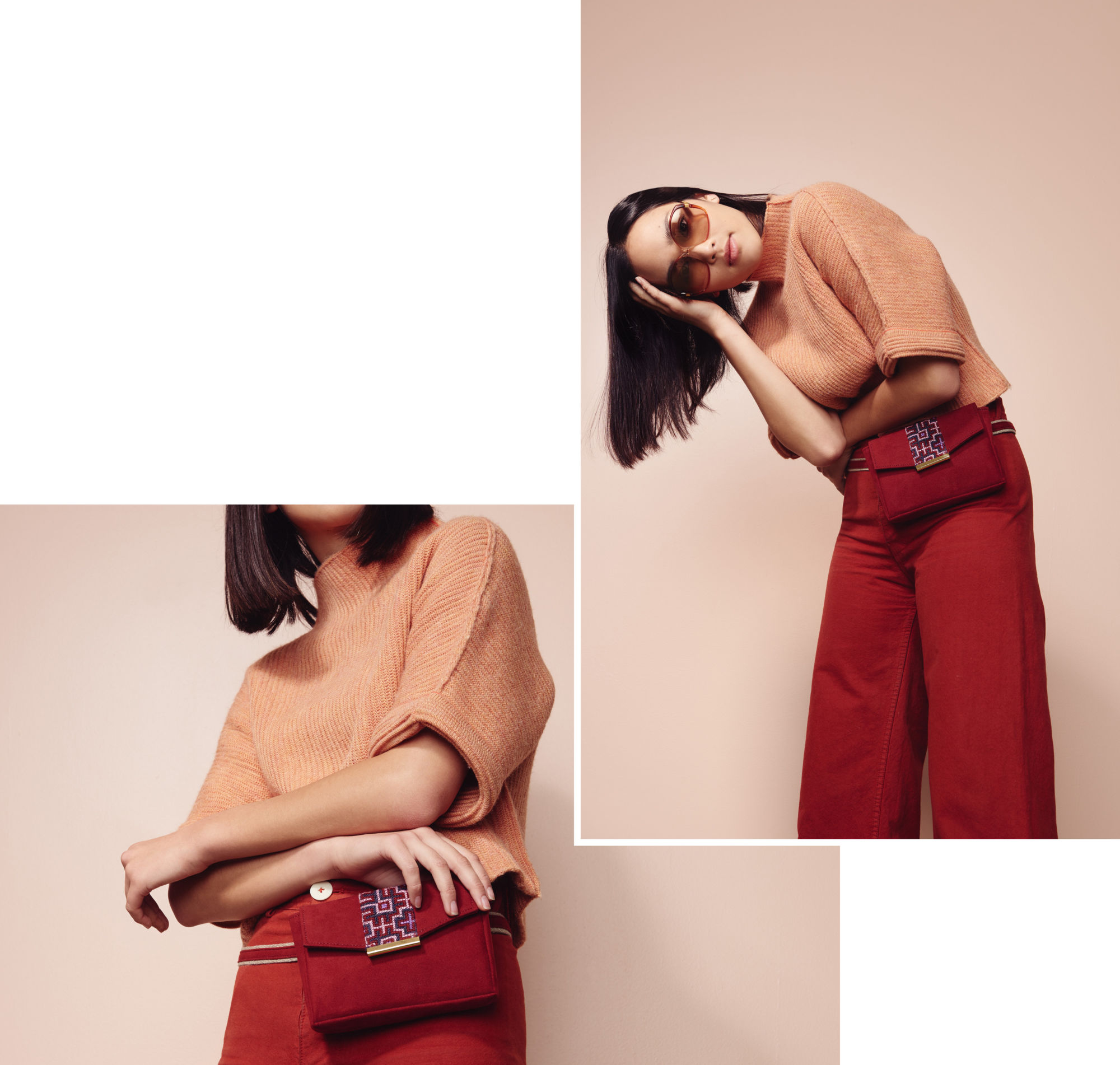 ______
Hipsters for Sisters/ HFS Collective speaks about freedom: both concerning style and life in general. Why and how much is important freedom for you and for the Brand?
______
Our brand is ALL about the freedom! It is truly remarkable how liberating a belt bag is. Women who have never tried one have no idea… it is life changing! Lugging around a purse is not just a physical burden, its an emotional and intellectual one as well. It's an emotional burden because women are taught from an early age to believe that they, unlike their male counterparts, are not good enough the way they are. They believe they need to wear makeup to go out in public and feel insecure without a purse full of beauty products always at their side.
It's an intellectual burden because its difficult to focus on anything when half your brain is wondering where to hang your purse, wondering if its contents are safe where you left it and, remembering where you left it in the first place! Toting along a purse wherever you go is kind of like toting along a puppy, only minus the love.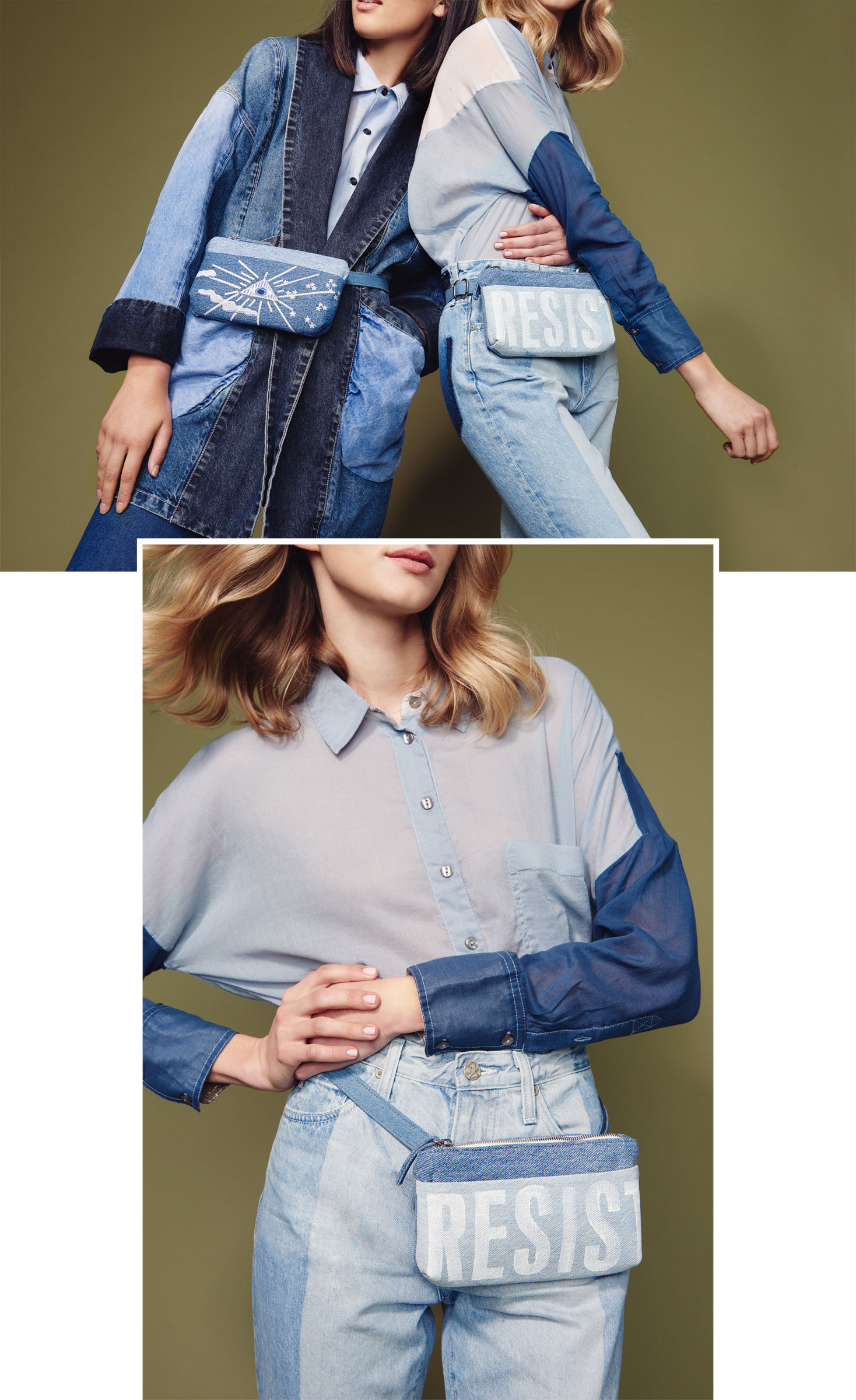 ______
Your products are eco-friendly and ethical: did this decision come with the idea of the brand or it is next to its birth?
______
The fact that our bags are eco-friendly and ethical is clearly an extension and reflection of who we are are as people. At the time we started it, none of us had eaten meat for several years so the concept of creating our bags out of leather was never an option. Not only is the appropriation of an animal's skin for our own use cruel to the animal, it is also devastating to the planet. Most people have no idea.
They think leather is merely a by-product of the meat industry, and because it is a "natural" material it's the most eco-friendly choice for any type of bag. Although many vegan leathers, such as PVC, contain harmful, toxic chemicals, many others, such as Polyurethanes, do not and some (like the ones we use) are even certified to be environmentally friendly. The fact is, that even compared to petroleum based synthetics, leather production is far worse for the environment. Overall, it is estimated that animal agriculture contributes up to 22% of the 36 billion tons of CO2 equivalent greenhouse gases produced in the world each year.
Animal agriculture is not only responsible for rainforest destruction and global warming, but also for the toxic pollution in rivers and groundwater, dead zones in our ocean, and the extinction of many species of wild animals. Our greatest challenge is, not only finding materials that are cruelty-free, beautiful, durable and sustainable, but also educating people about why this is so important.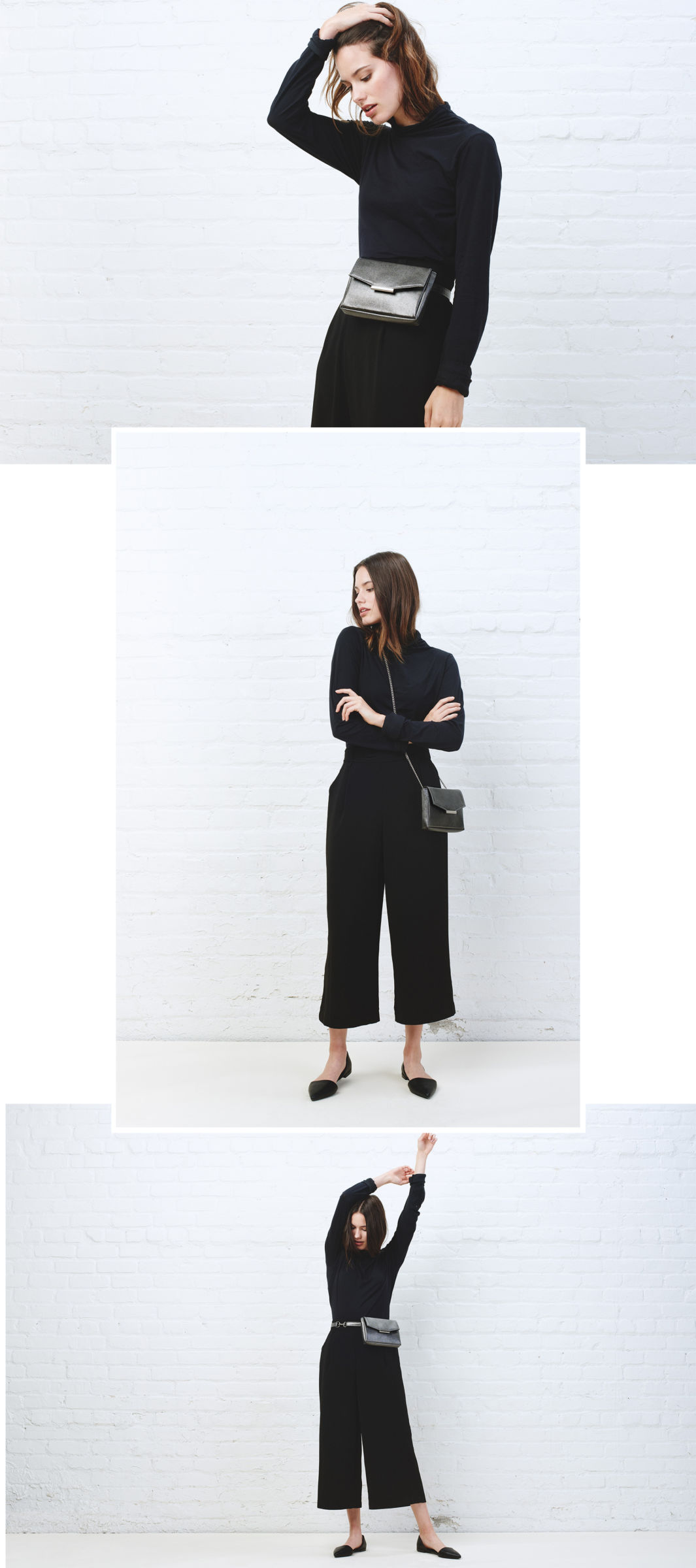 ______
Do you think that sustainability in fashion is mainly a "feminist movement"?
______
Many people feel that sustainability in fashion is primarily a "feminist movement" due to the fact that 80% of garment workers are women. Most of these women are both over worked and underpaid and the fashion business is an easy conduit for exploitation and repression. However, from the perspective of bag designers, it is a humanitarian and environmental movement as well. This is because most handbags are made out of leather and, as stated above, leather production is devastating not only to the health of the planet, but to the health of the leather workers themselves.
______
How much do you think is important to your Brand Identity to be so involved on the fight for a strong female community? 
______
Our brand mission has always been to liberate women from their baggage and do it in an earth and people loving, sustainable way. This could never be accomplished without a strong female community, which is a vital requisite for any kind of change. Equality of the sexes cannot be accomplished by legislation alone. Because our culture has, for eons, indoctrinated women to feel inadequate and inferior to men, we need strong role models willing to stand for the fact that women are enough the way we are. We don't need makeup or cosmetic surgery.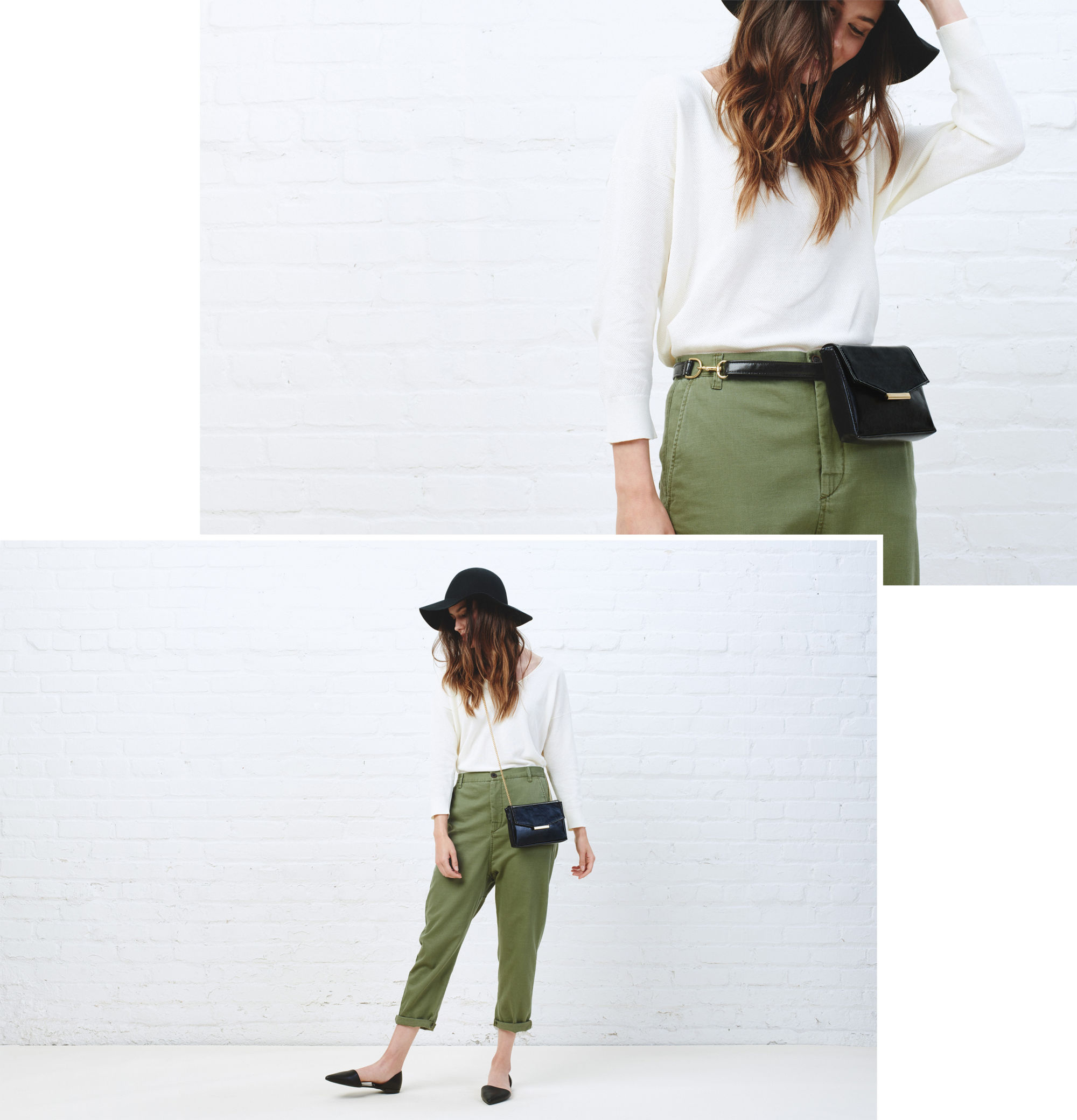 We don't need to be ashamed of our gender or our femininity. A strong female community that acknowledges and embraces these "revolutionary" thoughts is key to women and girls finally believing them and internalizing them.  Yes, our belt bags are physically liberating, but they are also a symbol of releasing of all that emotional and intellectual baggage we have always been taught to carry. Although men continue to make more money (for the same work) than women, women control the marketplace because they hold the purchasing power. One mantra of the sustainable fashion movement is "you vote for the kind of world you want to live in with every dollar you spend." A strong female community that embraces sustainable fashion will be the catalyst needed for change.
______
Where do you constantly find inspirations for your pieces and designs?
______
Our designs are pretty classic. We spent the first few years designing and redesigning our bags to accomplish their purpose in the most functional and aesthetic way. Once we got it down, we have basically kept the styles that work and now look to source new, innovative fabrics to use with our basic, tried and true designs.
______
Can you describe the style of Hipsters for Sisters/HFS Collective?
______
Based on the above, I guess you could call the style of our brand "classic style and quality craftsmanship rooted in functionality."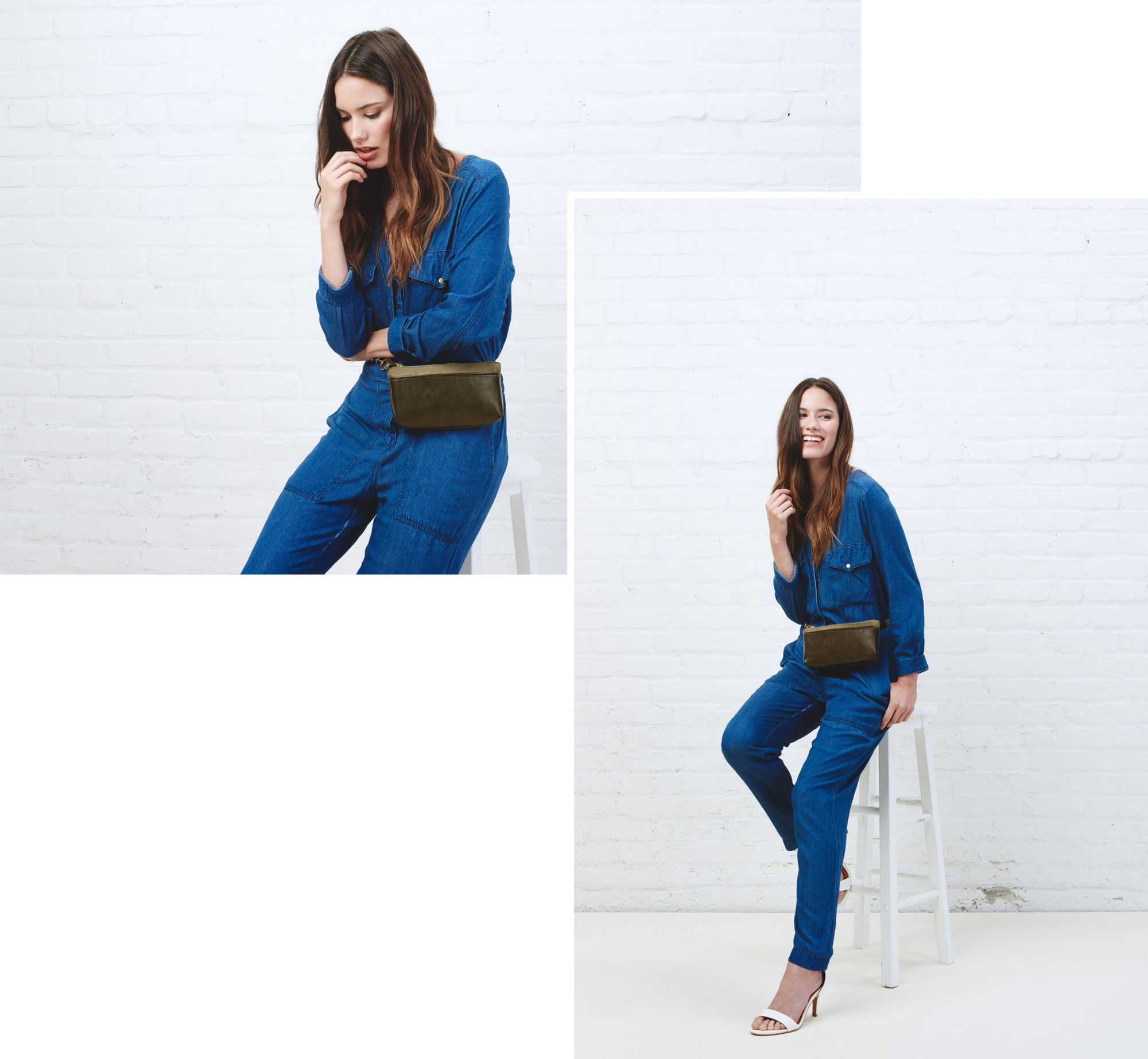 ______
Belt bags recently became again a huge trend: what's the style and combination you prefer the most?
______
Belt bags have recently become a huge trend again, but this time, I think they are finally here to stay!  Although fanny packs have been popular in the past, they have never gained the traction they have this time around. Almost every designer has now included an upscale version of the fanny pack into their collections, signaling that they have finally become socially acceptable. Why now? First, the invention of the smart phone and our addiction to it is key. We have come to view the smartphone as our lifeline into the world and generally fear being without it at all times. While men can just stick theirs in their pocket, women's clothes are not designed the same way. Our belt bags were designed to function as a pocket for women and the Pocket Bum Bags are ideal for those of us truly addicted to our phones. This is because you can so easily and discretely slide your phone in and out of that front pocket without missing a beat!
The second reason goes back to the fact that women are truly tired of carrying around all that needless baggage and are looking for a better way to get through the day. They are beginning to realize that if men can get through the day with just the contents of their pockets, so can we. Our belt bags are a symbol of that equality and we hope all of it is here to stay!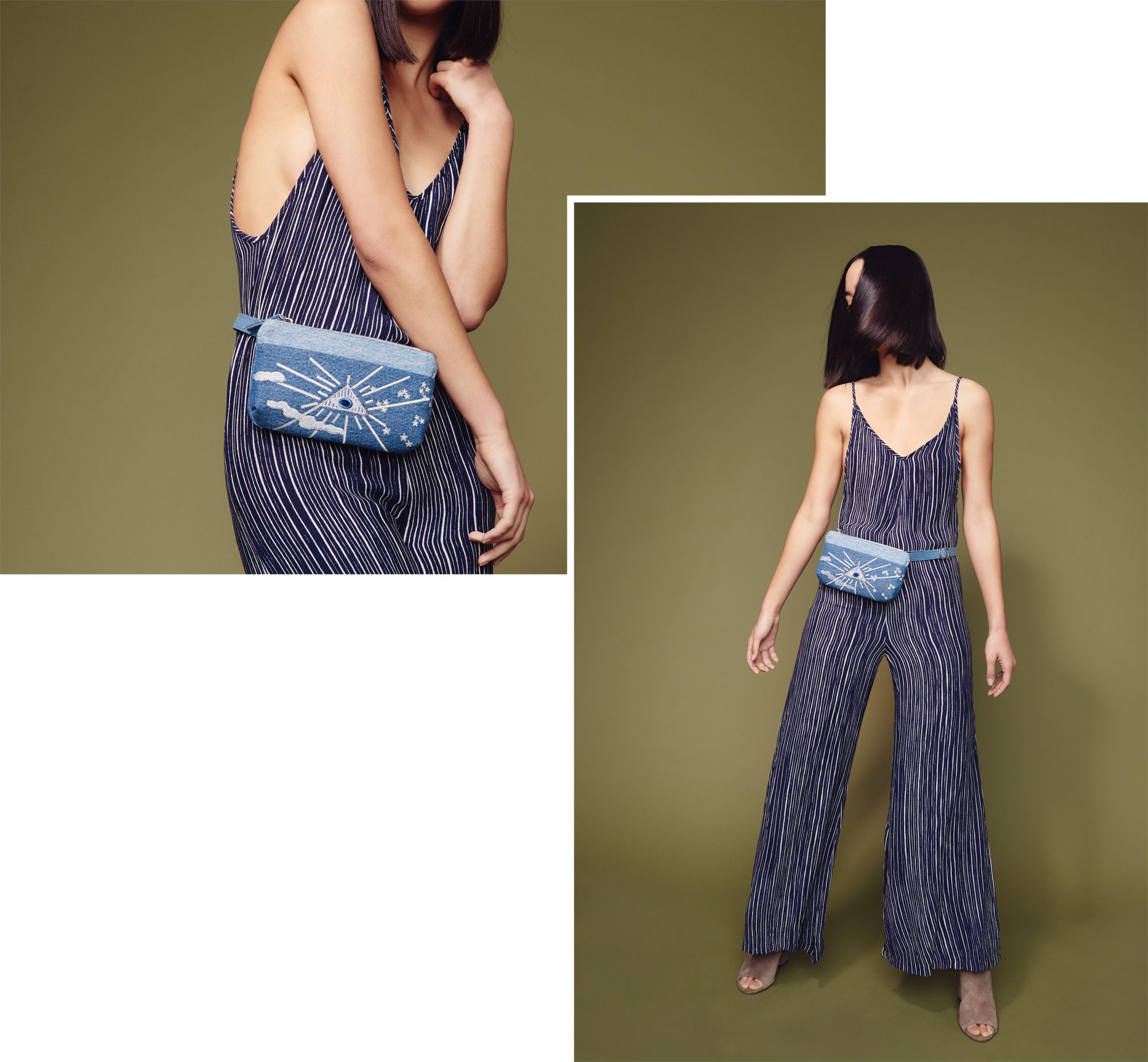 ______
You are mother and daughter: how do you find balance every day?
______
As far of personal balance, we both meditate every morning which helps tremendously. In addition, we both either walk, hike, do yoga, Pilates or Barre at some point in every day. We love that, as mother and daughter, we have the perspective of two generations of women influencing our company, from our mission to our designs.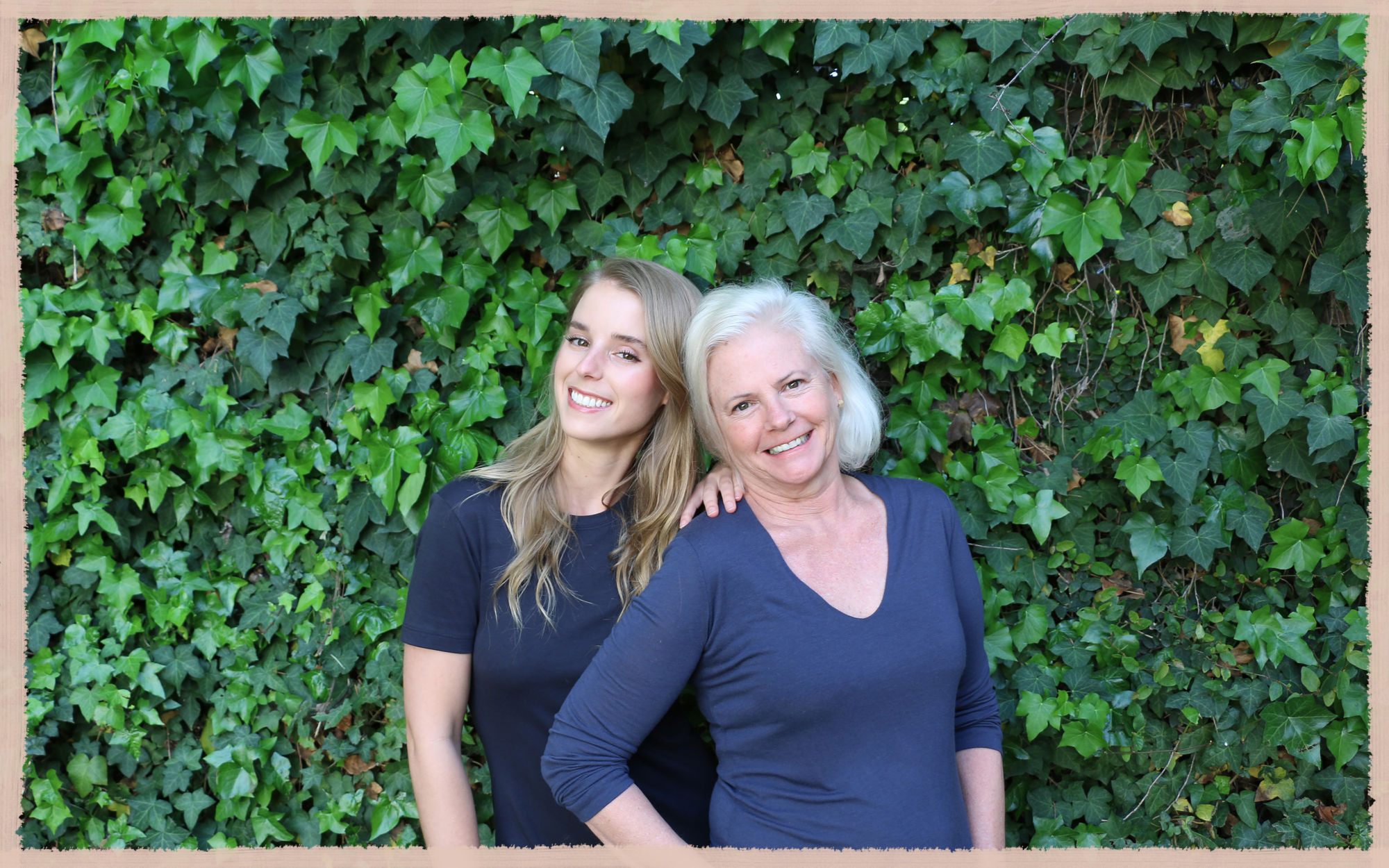 This generation gap is a natural influence in our division of labor. Rachel handles all the technological "stuff" such as our website and social media, and I handle the more traditional aspects such as sourcing of materials, and production while both of us equally design. This balance in duties draws on our individual strengths and proclivities and seems to work pretty well.
______
One piece of the whole collection of Hipsters for Sisters/HFS Collective you love in particular (One for Debra and one for Rachel).
______
Rachel's clear favorite is the Black Pocket Bum Bag. I'm pretty sure she wears it almost every single day. I, on the other hand, mix it up quite a bit. The three top bags on my rotation are currently the Upcycled Vintage Denim with the Skull, the Black Quilted Pocket Bum Bag and the Indigo Convertible Belt Bag. However, now that we are releasing our new Collection of Vintage Convertibles, I think that is about to change!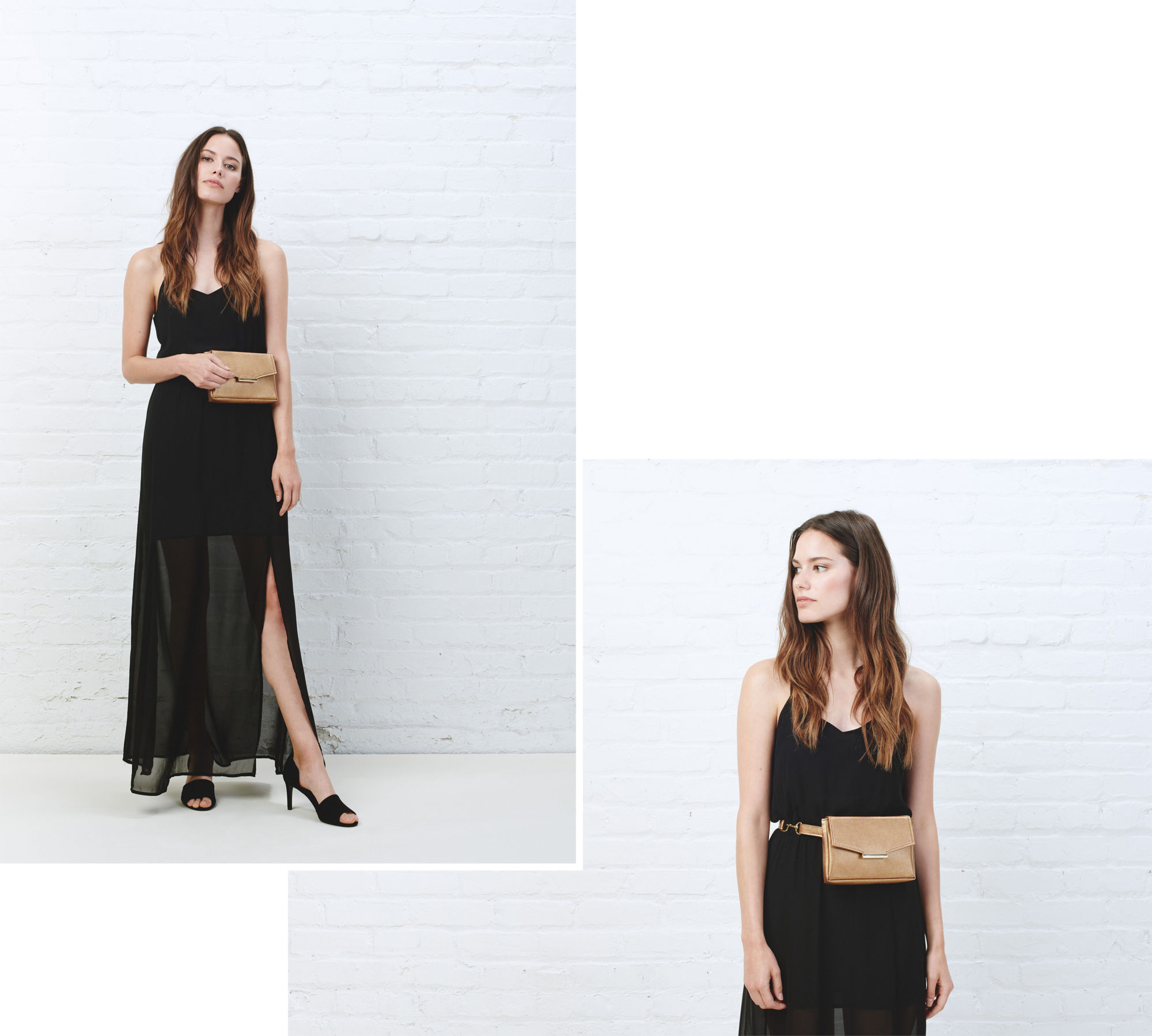 ______
Can you tell us something about one of your upcoming project/collection?
_____
I love the collection that is just releasing. We have the Classic Convertible Belt bag coming out in three new color/fabric combinations that are stunning. All three are made out of 88% recycled eco-suede exteriors accented with vintage, hand embroidered hemp. I still don't know which color is my favorite! In addition, we are also working on a new line, which will be available in September, made of Piñatex™, a high performance fabric created entirely from pineapple leaves!
______
Who is a woman that you would love to see with one of your bags?
______
That is a tough one. There are SO many women in the world that I admire and respect that it is hard to choose just one. Truthfully, I would love to see every woman on the planet in a belt bag, whether one of ours or someone else's.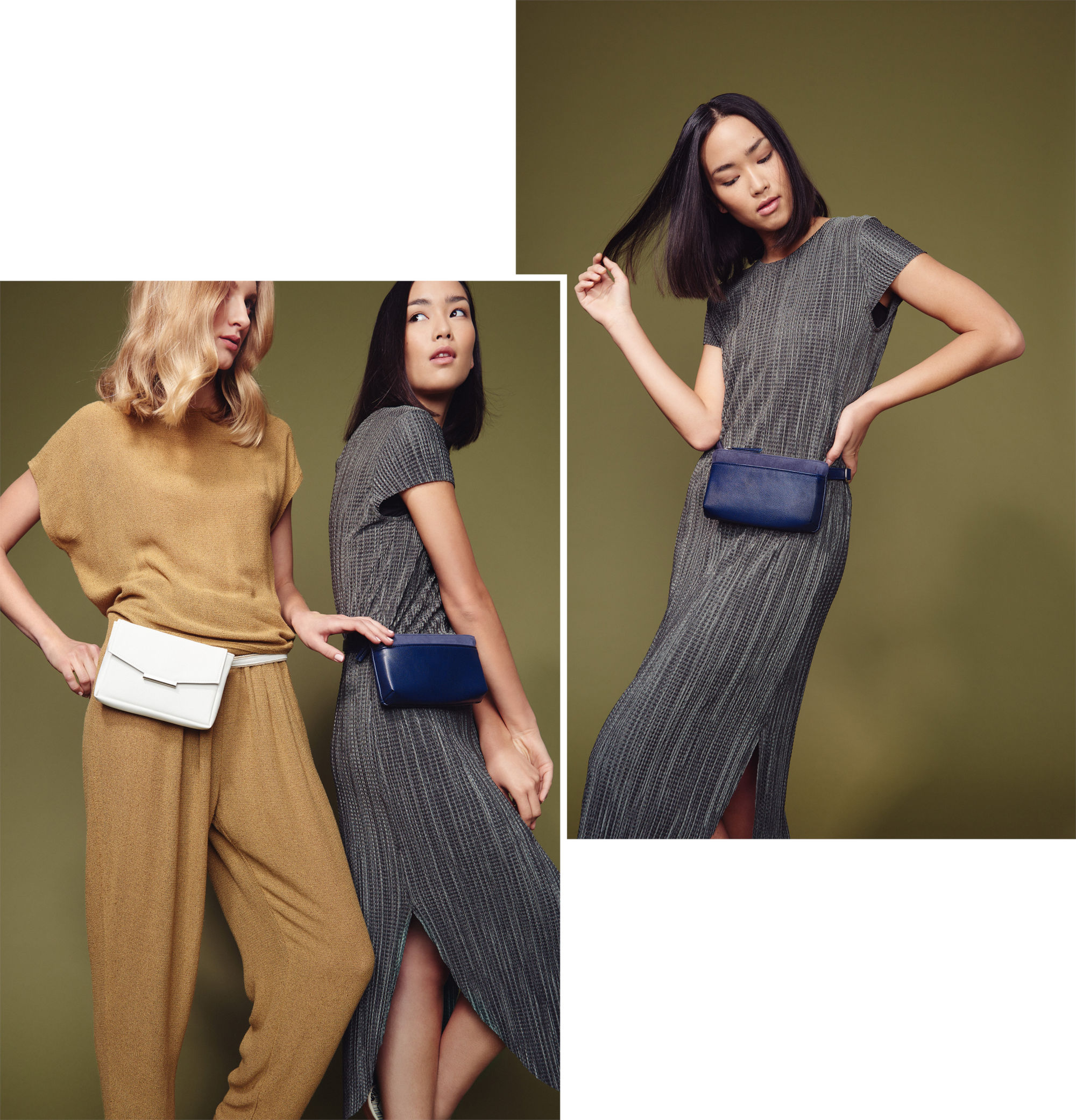 _____
And, obviously…What's inside your bags? (both dreams and objects)
______
Inside my bag are my credit cards, drivers license, a set of car and house keys, a pair of sunglasses and a lip gloss. That's all I need! And that is my dream: that ever woman can go about her day, comfortable being who she is, needing nothing more than the contents of her pocket (bum bag)! That would signify such an amazing shift in the world and I hope I live long enough to see that happen!