You know that audio that went viral some time ago on social media that says: "Oh well, you haven't watched the big three… I've watched the big three"? For the occasion, I would like to adapt it to: "Oh well, you haven't read the big three… I've read the big three", even though they are more than three, but we'll get to that.
Which "big ones" am I talking about? Of those sagas of books that taste like home, like adolescence, like film adaptations that lead us to take sides, and that we still defend with ardor today, like first fictional love and, in general, like real phenomena, some publishing cases that, in an era where social media with related movements such as #Bookstagram and #BookTok had not yet been conceived, managed to unite the world in those first, very strong fandom phenomena. Phenomena that, let's face it, have partly contributed to shaping the type of reader, and perhaps even the person we are today.
Although I have left adolescence behind, in recent times, there has been an awakening (and I am not talking about the Force) that has led me to make an interesting consideration. In recent months, in fact, there has been a lot of talk about titles that have not made such a stir for years and that have brought me back to that period in which the biggest concern was surviving math. Something, in short, has stirred the melancholy and the consequent enthusiasm that only great comebacks can produce: in this case, we are not talking about boy bands (although I admit that the announcement of the Blue tour made me scream), but, like a background roar that gradually becomes more and more intense, elements such as Greek mythology, heroines of dystopian districts, scars that remind lightning bolts and vampires that sparkle in the sun, as if they were on the set of a beauty editorial.
All of a sudden, we are 15 again, waiting for the release of the last book of a trilogy that has stolen our hearts, for the announcement of the cast of a long-awaited movie adaptation, with the hope that our dreams as readers, the "ships" of our hearts and the strength of a story will never abandon us, not even when we grow up. Now that we are grown-ups, it is time to make some considerations, and thanks to this renewed interest in certain literary phenomena, ask ourselves: "Would the 15-year-old me be happy to know that certain things have marked me to such an extent that I have never really forgotten them?". We're about to find it out together.
Before we begin: the sacred Bible of sagas, "The Lord of the Rings," is not included in the following list, because we can all agree that Middle-earth has changed us forever in ways and for reasons beyond any attempt to explain, right? Good, then we can proceed.
"The Hunger Games" – Suzanne Collins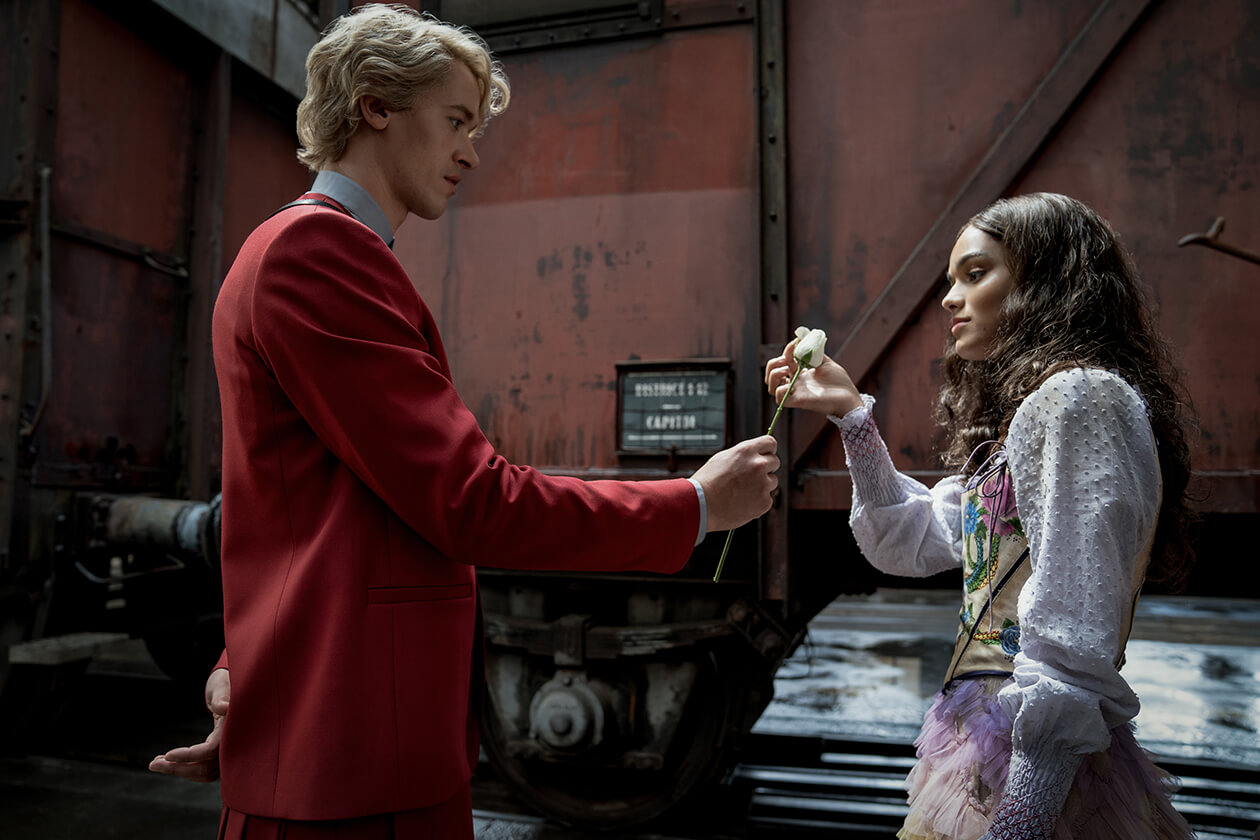 Let's start with the title that inspired this article: in November, the film adaptation of "The Ballad of the Nightingale and the Serpent" will be released. The prequel, starring a young Coriolanus Snow, see his chosen together with other fellows to be the first mentors on the occasion of the tenth Hunger Games. If it is true that this prequel was published three years ago, it is only now that the nostalgia of when we discovered The Hunger Games for the first time has been triggered with force. Hearing Rachel Ziegler sing her version of "The Hanging Tree" in the film's teasers was a real blast from the past: more precisely, to when Katniss Everdeen established herself as a badass female character in our hearts and never left that throne of supreme dystopian heroine that she had so hardly won. A masterful literary saga, with extremely valid world building and storytelling, well-characterized characters and a narrative and communicative depth that, with the hindsight of almost 30 years, is thrilling. And so the suffering experienced with Katniss when Rue died, the growing awareness that Peeta was the golden boy (and he is still today), the hope for a happy ending for everyone (Finnick deserved much more) and that feeling of rebellion that makes the difference, and above all, the story. In November, the 28-year-old and 16-year-old mes will both be sitting at the cinema to relive it all, knowing that having spent their formative years with Katniss as a role model of strength and values was a privilege. And for the record, Jennifer Lawrence's version of "The Hanging Tree" stood in my MP3 from the time the movie came out and is now on my Spotify playlist.
"Percy Jackson" – Rick Riordan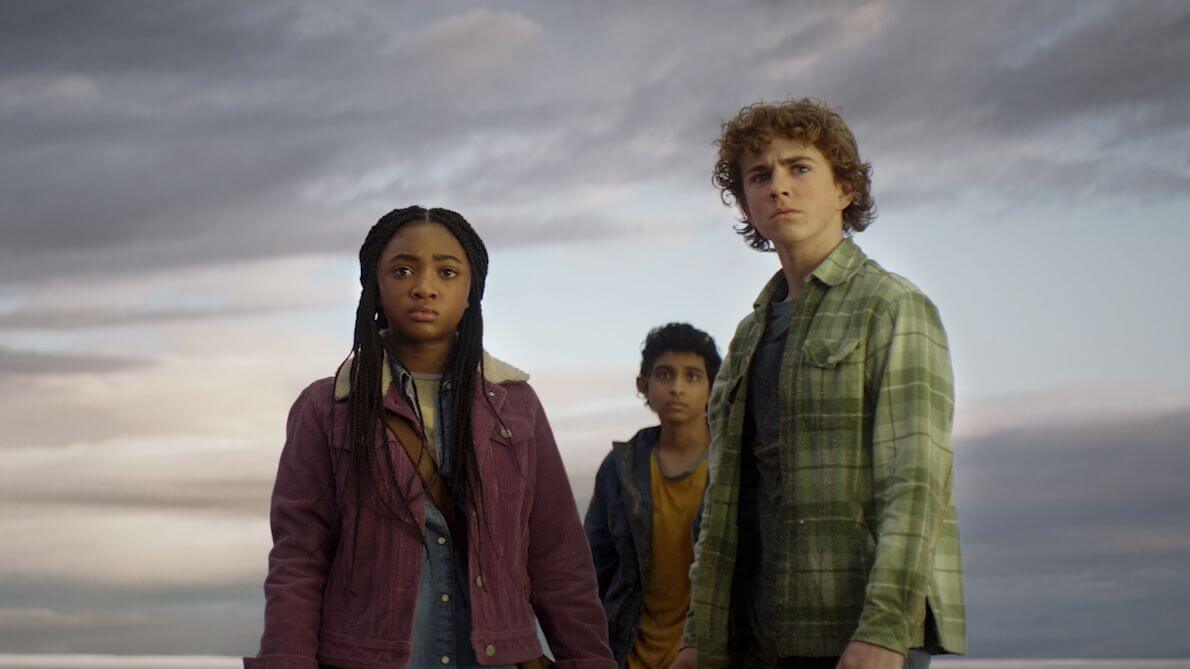 The most popular question these weeks is: "How often do you think about the Roman Empire?". And as much as I still think about it a couple of times a month on average, my most heartfelt versions of the Roman Empire are different, including Greek mythology. My high school classic studies have made me particularly sensitive on the subject, but the passion originates in unsuspected times, when at the age of 8, in the middle of the "I want to be an Egyptologist" period, my parents gave me an encyclopedia for children dedicated to Greek myths. A passion that struck me as a bolt from the sky, perhaps sent by Zeus himself. Then the saga of Percy Jackson got in the way, the rest was history: this little boy, son of Poseidon, who finds himself saving the world as if he were a modern Hercules, also opening the doors to awareness on ADHD, with his comic attitude in more or less opportune moments, the unthinkable tricks to get out of a serious or dangerous situation, and surrounded by friends with dysfunctional families (and who precisely for this reason has taught us that sometimes, family is what you choose in terms of friendships), has won a soft spot in our hearts. After a qualitative film adaptation that I'm very sorry I didn't get a chance to proceed, we are ready to return to the Camp Half-Blood both thanks to the Disney+ series coming out in December (adaptation of the first book) and the recent release of the sequel, "The Chalice of the Gods." Percy, Annabeth and Grover return to the role of adventure companions we always wanted by our side, even when this adventure is the admission to college!
"Harry Potter" – J.K.Rowling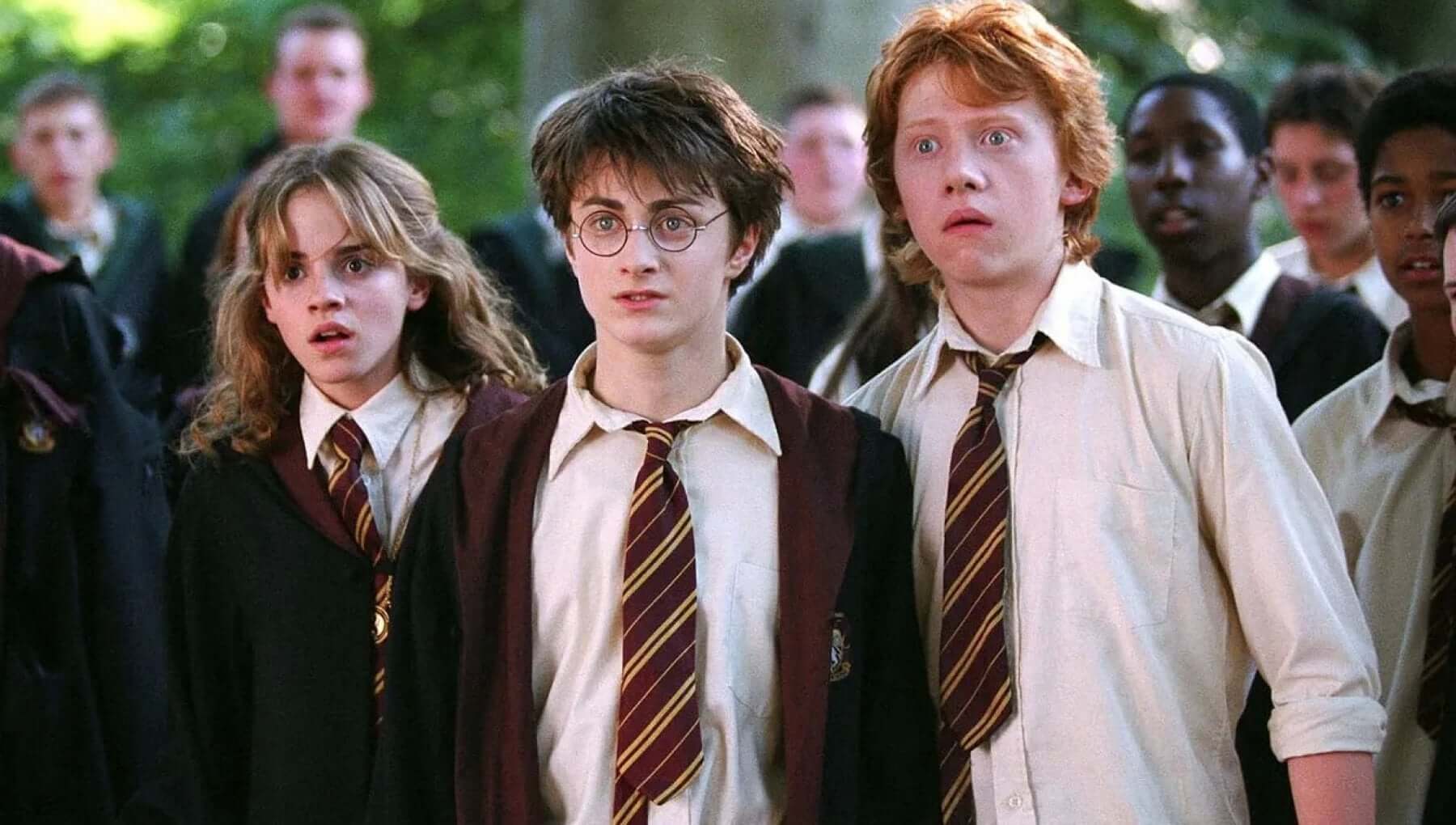 It's true, we never stopped talking about Harry Potter: spin-offs, plays, attractions in amusement parks, fanfiction of all, and I emphasize ALL genres, well-made video games (Hogwarts Legacy, I'm talking about you) and the recent announcement of a remake of the saga by HBO Max (too soon if you ask me), the influence that the English wizard has had and keeps having overcomes all generational gaps and brings everyone together, young readers who are approaching to discover what a nargle is for the first time and mature fans who do not stop mentioning the most iconic moments of history at every good opportunity (but also not good, and I'm guilty for that too). This is because Harry Potter has crossed the line of the phenomenon to become a real personality trait, so much so that I am surprised that at job interviews they do not also ask which Hogwarts house a candidate belongs to. Being a Potterhead is something that unites fans all over the world and of all ages, and if agreeing or disagreeing on certain issues can divide public opinion, what is undeniable is that hearing about these books and/or movies triggers a shiver down our spine and brings us back to the path of both actual and emotional growth that we have taken together with Harry, Ron and Hermione. I have no doubt that all of us in the Harry Potter generation will live up to, "After all this time? – Always" and that, indeed, we will even try to pass down these emotions to our children as well. After all, Hogwarts will always be there to welcome us home.
"Twilight" – Stephenie Meyer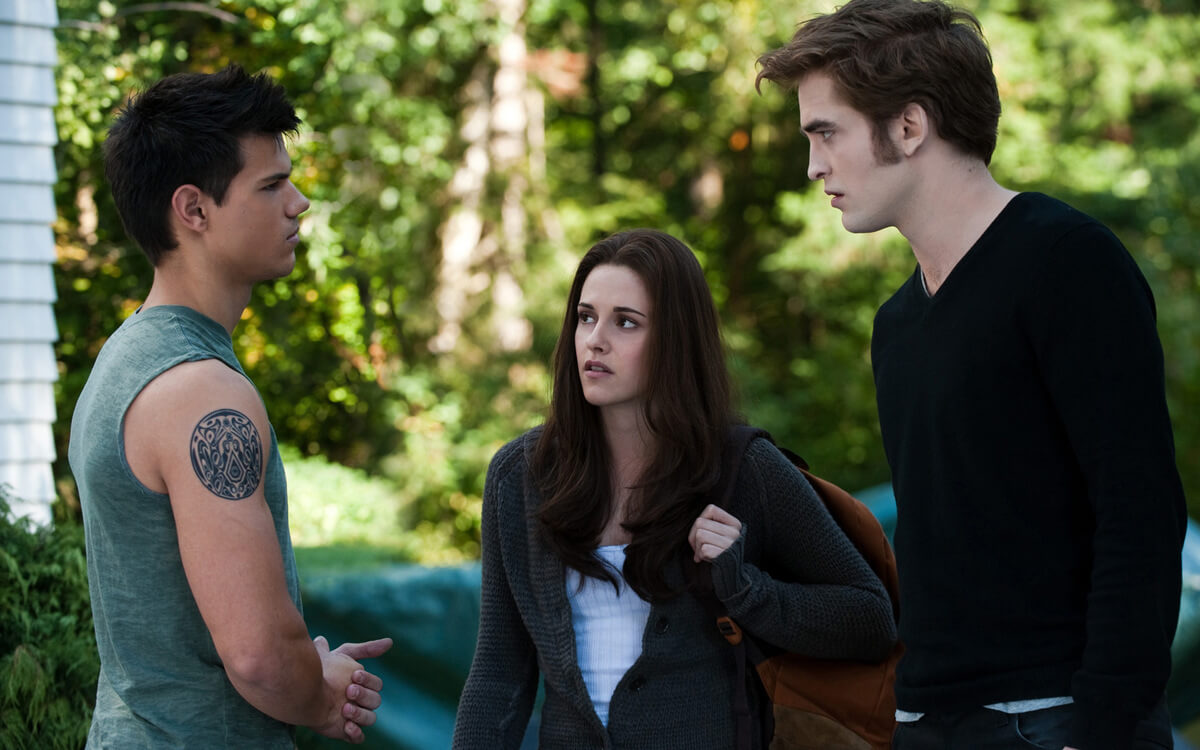 Ok. Before anyone can say anything. When I read the news that Lionsgate Television is working on a Twilight series, I heard Blue Foundation's "Eyes on Fire" ringing out loud in my head. Again, too soon, and probably there was no need, but there is no doubt that we are a generation (especially a female one ) raised on "And so the lion fell in love with the lamb. – What a stupid lamb. – What a sick masochistic lion". If Bella Swan, again with hindsight, is a character whose personality does not particularly stand out (unlike Alice, for example), and if it is true that the imprinting issue between a werewolf and a newborn is quite cringe, it is also true that Twilight has given a boost to the fandom and fanfiction phenomenon that is difficult to ignore. Edward Cullen and Jacob Black were the first great literary loves of so many of us, and the prospect of living like vampires surrounded by luxury made us forgot the fact that these vampires sparkle in the sun. It won't be a piece of literature, but it is certainly a piece of adolescence and, anyway, I am grateful to the saga because if I read "Wuthering Heights" for the first time, it is only because Bella Swan read it. By the way, Team Edward always and forever!
"The Chronicles of Narnia" – C. S. Lewis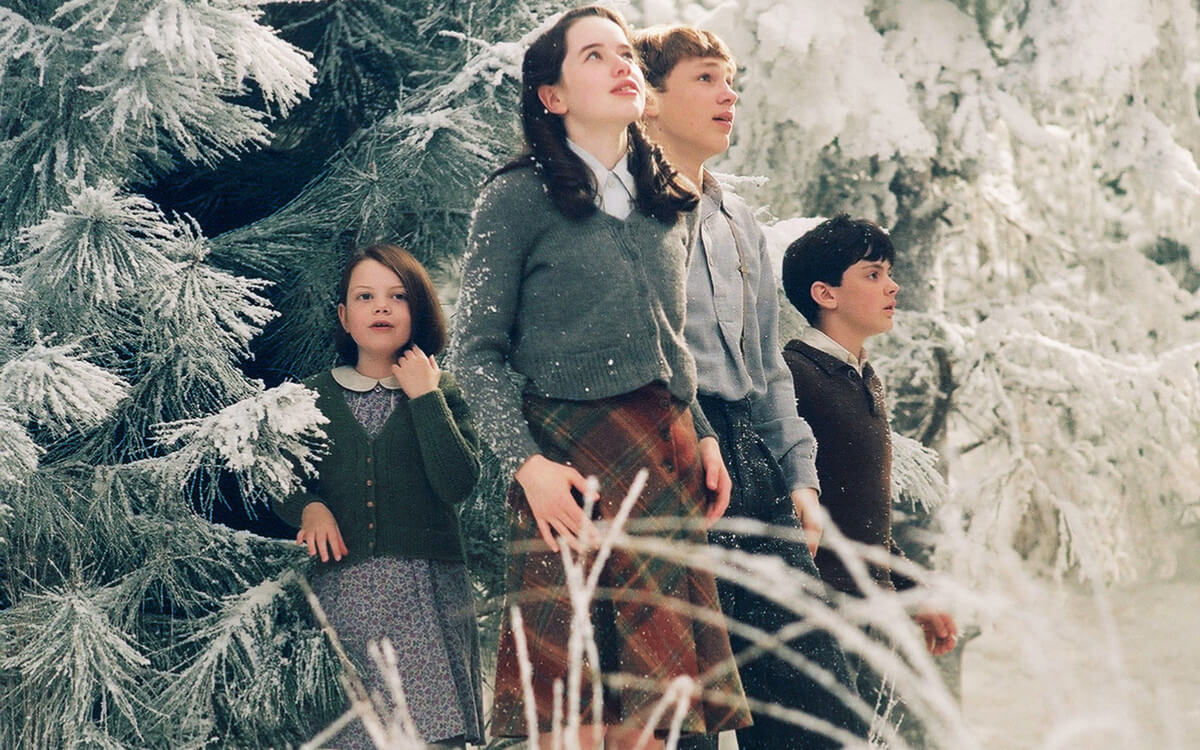 The news that Netflix has acquired the rights to adapt the books of this saga into films and that Greta Gerwing will direct two of them is the news that we did not expect but that we deserved. Now, if you tell me that you didn't make sure with great regret and at least once that Narnia wasn't inside your closet, I'm sorry, but I don't believe you. A much deeper story than our childish understanding could imagine, full of ideas and meaning, a high fantasy masterpiece that then, in my opinion, found a discreet adaptation on the screen, at least for the first two titles. A work that deserves to be celebrated as much as "The Lord of the Rings" and that reminds us of the importance of imagination and never stopping dreaming in a world that would like us to be imperturbable in front of elements such as talking animals. Hoping for an adaptation that does justice to the richness of the books and the nuances of the various characters, I personally can't wait to be led again by Mr. Tumnus to discover this place where everything is possible, even if only for a few hours, even if only to detach my mind from reality for a while.
"His Dark Materials" – Philip Pullman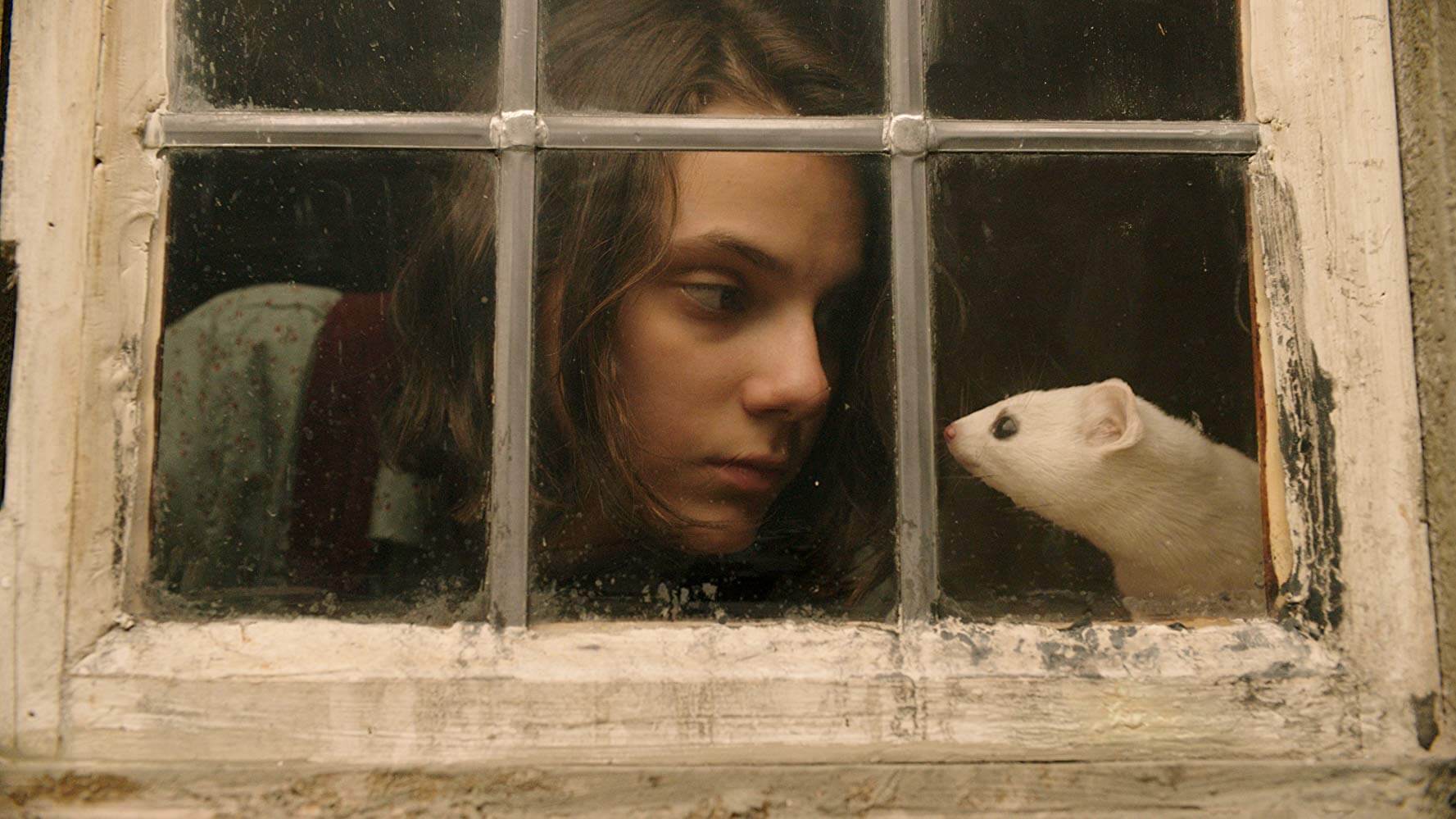 A trilogy discovered with the 2007 adaptation (meh, but with a nice cast), then read at the age of 12 with passion but without having fully understood it, revived in the original language at 25 finally fully realizing its meaning, the verdict is the following: this series is a gem. The idea of having a daemon always with me, a sort of conscience designed to guide me as well as a representation of my soul, attracted me as a young girl and the adventures of Lyra and Will to discover the origin and meaning of the Dust had particularly bewitched me. If it is true that the issues related to the conflict between reason and religion, between heresy and avant-garde, between cosmic worlds and the representation of the beyond deserve to be deepened and understood once an adult, it is also true that this trilogy is a fascinating lecture to give to young minds a rich and compelling pastime. An honorable mention: the HBO's three-season TV series adaptation that came to an end recently, a worthy product for a saga that deserves to be read at least once in a lifetime.
"Inheritance Cycle" – Christopher Paolini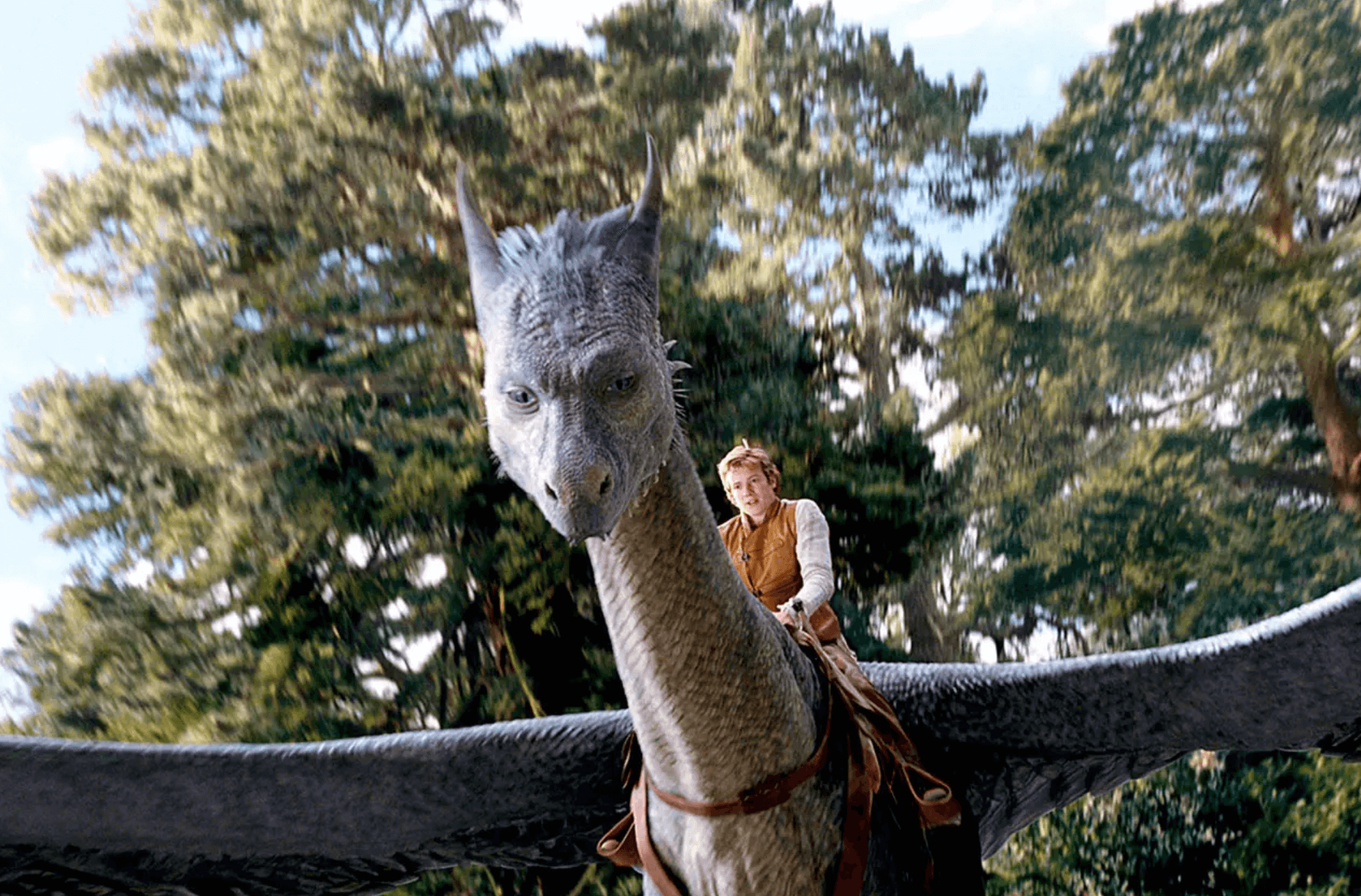 "Eragon deserved better" is the cross that I have been carrying with me for years, and finally it seems that my prayers have been heard. Not only has the author decided to bring us back to the world of Alagaësia with "Murtagh", the new novel of "Inheritance Cycle" which features the Knight Murtagh and his dragon Thorn in a journey to discover what is worth fighting in a world that has abandoned him, but Disney Plus has also decided to make fans of this saga happy by announcing its adaptation into a TV series. As a teenager, I felt like I was the only one in my group who knew about these books, and I didn't understand why others didn't share the hype: it's all there, dragons, knights, adventures, mysteries, plot twists, a magical land to discover and a young protagonist destined for greatness. Thanks to the internet, I discovered that I am not the only one who loves Eragon and anxiously awaiting for the release of "Murtagh," and I hope with all my heart that the TV series can approach, besides "old" fans, also children and teenagers to make them fall in love with this story and world that Christopher Paolini has created with so much dedication. I didn't even dislike the movie anyway because I really wanted to be Arya and for the Eragon actor to fall in love with me, but that's another story.
Honorable Mention, with great expectations: "Shadowhunters" – Cassandra Clare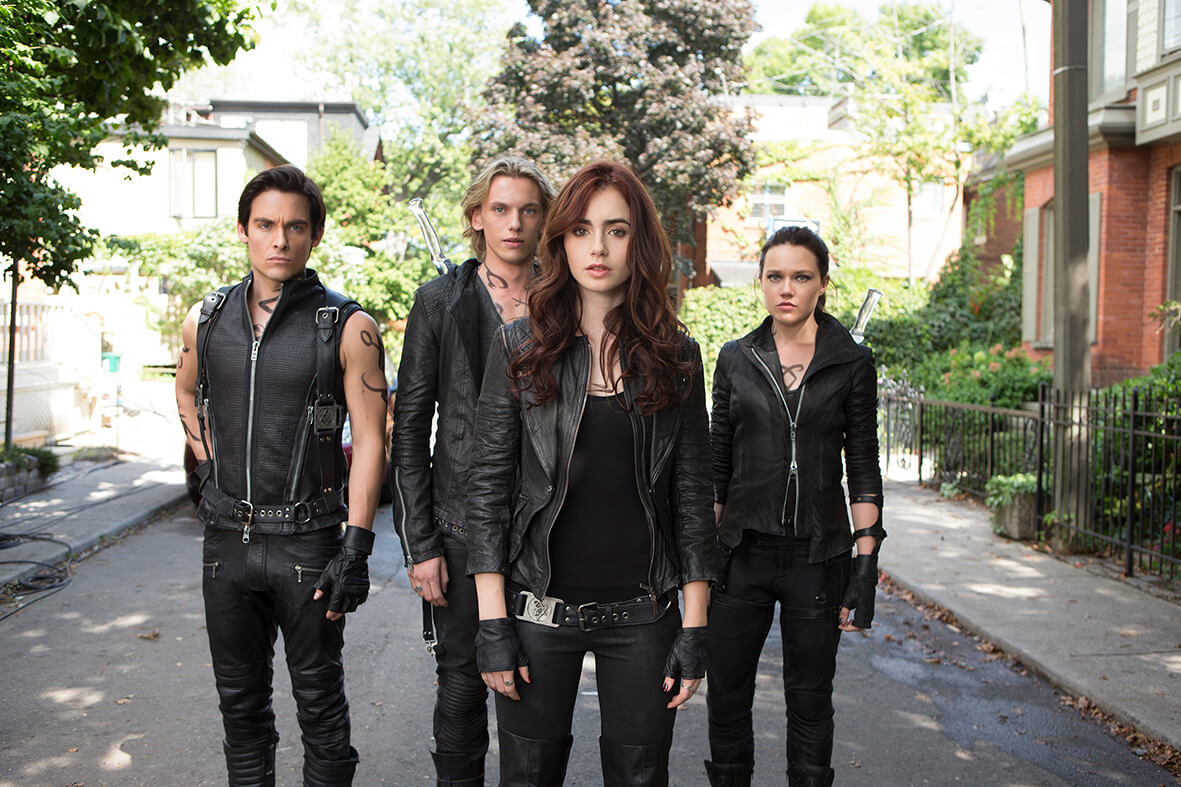 Can we, please, give the "Shadowhunters" saga the adaptation it deserves? The film was poor in representation, but it had a PERFECT cast (another Roman Empire of mine, by the way), the TV series does not exist for me, so please, let's give this rich world the chance to do great things even at the cinema or on the small screen. If we also give to the "Infernal Devices" trilogy a chance, I would be even happier. Thank you.