"Here at Smashbox, we know that the perfect starting point for every look is beautiful skin. That's why we created this light-textured, all-in-one tinted moisturizer to nourish and protect the skin and, at the same time, to guarantee a lightweight and glowing coverage" – Lori Taylor Davis, Global Pro Lead Artist.
I'd like to start this editorial by writing that, ever since I discovered my big passion for the world of beauty, and especially makeup, the makeup time has always been a quiet, almost therapeutic time for me: a moment for yourself to gift yourself with, every day, or whenever you like. And, since the beginning, my favorite part of such a beautiful ritual has been the application of the base. I've been trying loads of different foundations (from the most to the least covering), BB creams, Tinted Moisturizers, and many more.
What always surprises me about them is their transformative power.
It's a fact that a super colored eye-makeup look can make us feel more audacious, even in everyday life, but it's on the base that I focus the most because it has that transformation in itself that makes us feel good, comfortable in our skin, and it also makes us discover what we like the most: a glowing face, a radiant texture, or a matte finish.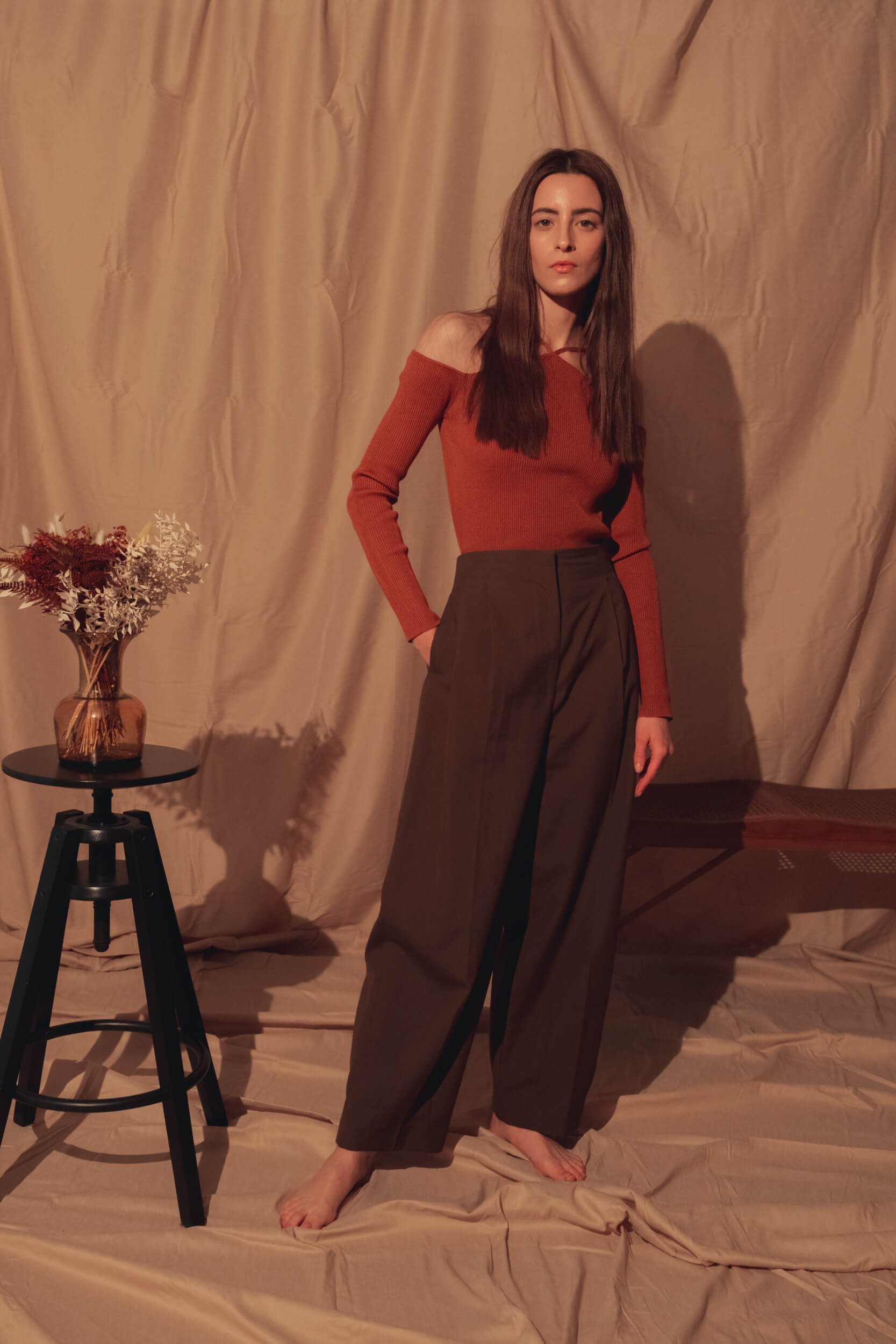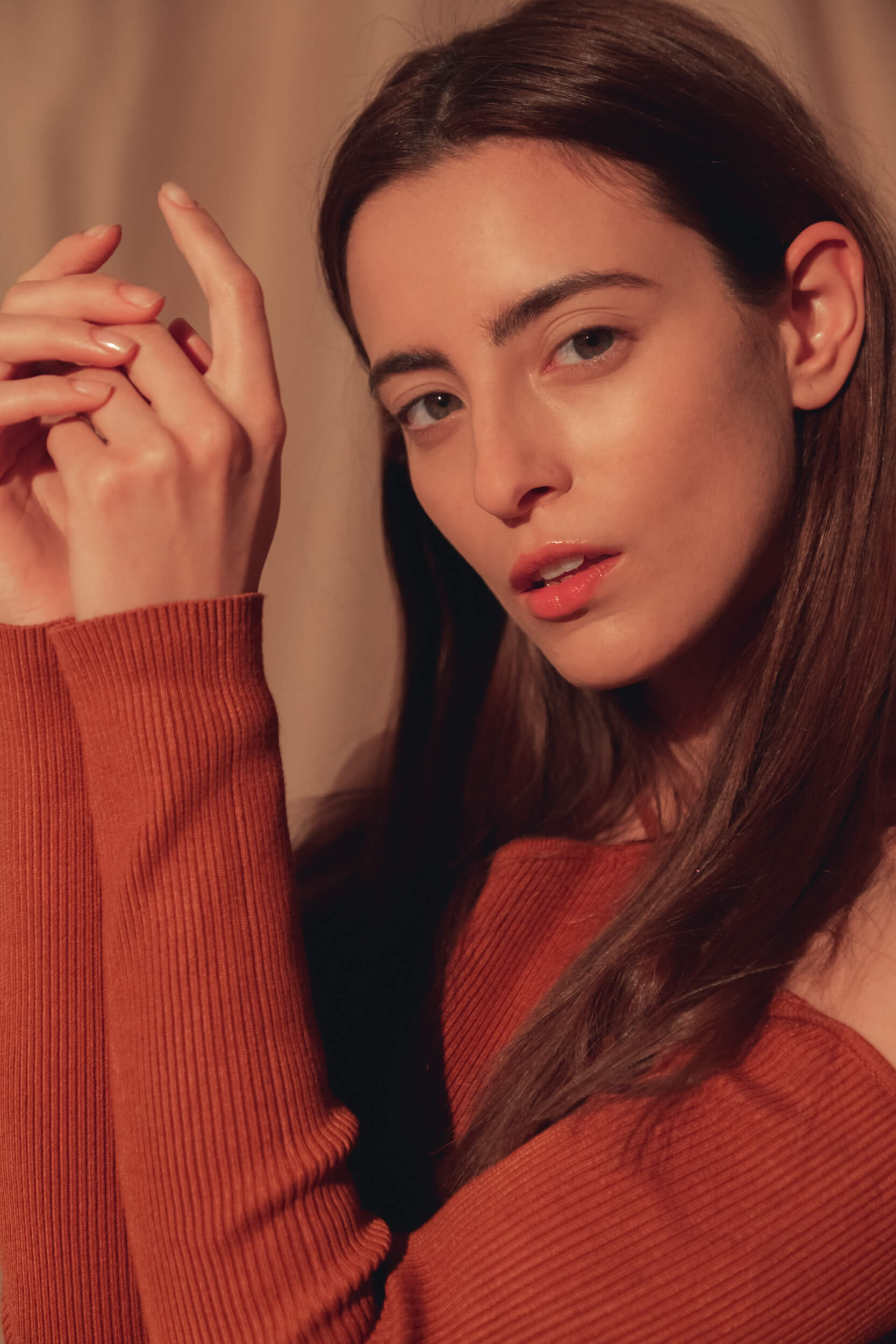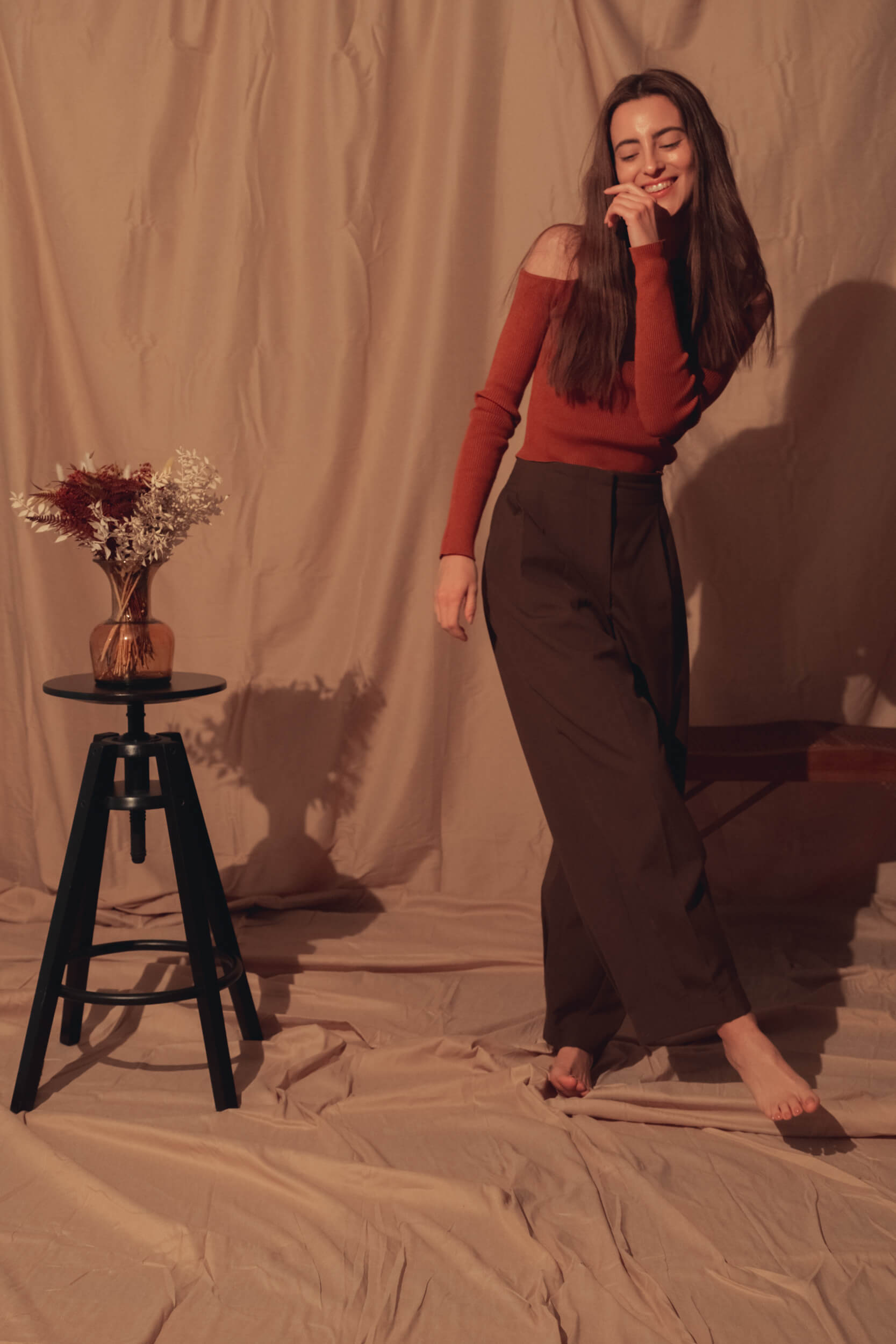 At The Italian Rêve we love (and you know that well) textures that look like a thin layer of brightness, so, when they asked us to test this new product by Smashbox, the Halo Healthy Glow Tinted Moisturizer, we couldn't wait to try it because, even just by its name, we sensed that it would have been something we would have fallen in love with: a healthy, glowing skin, and a hydrating product.
Precisely because in my life, and in my career, I've had the possibility (and the will) to test so many foundations, when I got to try the Halo Healthy Glow Tinted Moisturizer I was literally stunned because, despite my obsession for makeup foundations, I had never tried anything similar. It's definitely one of the most beautiful bases I've tried over the past few years.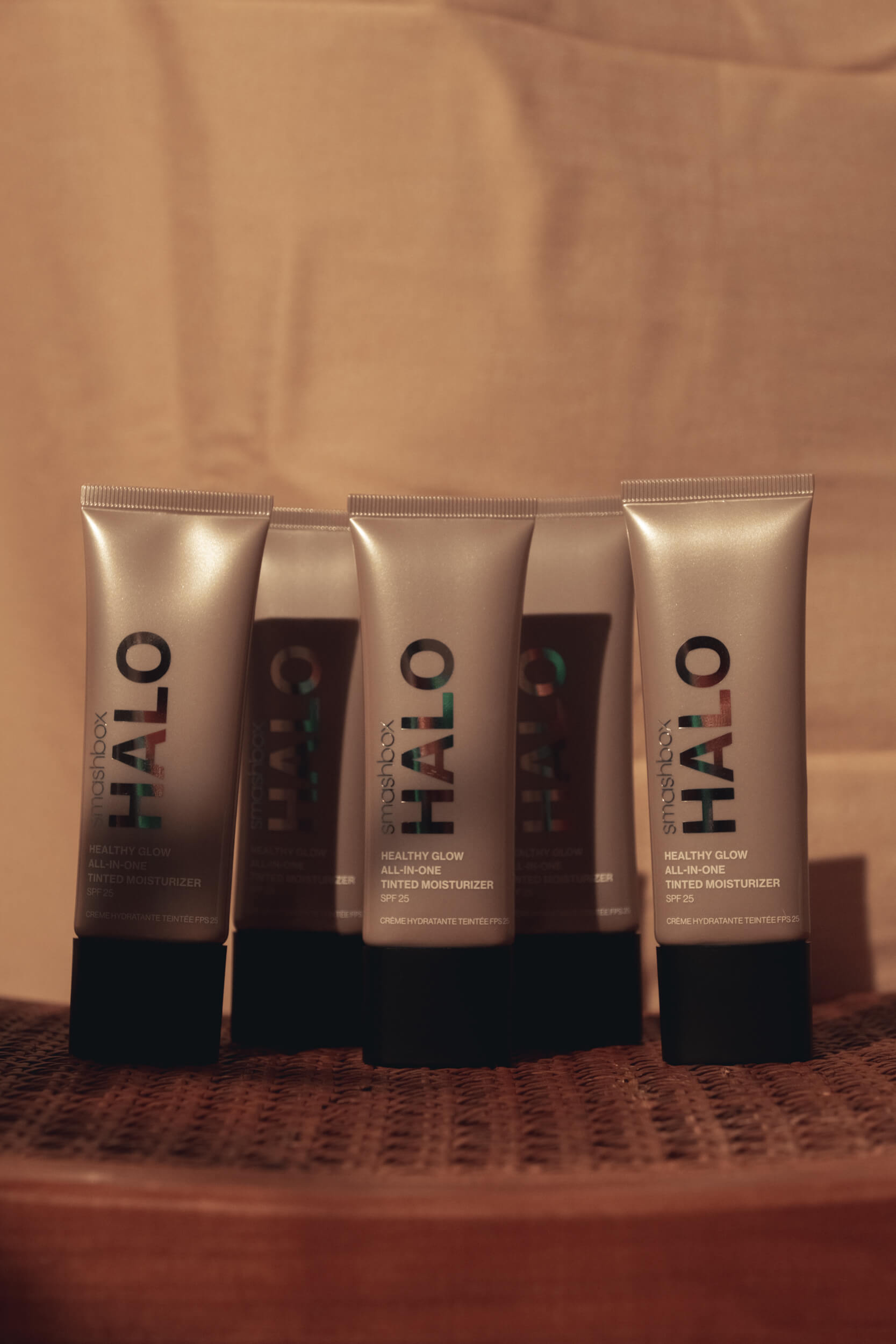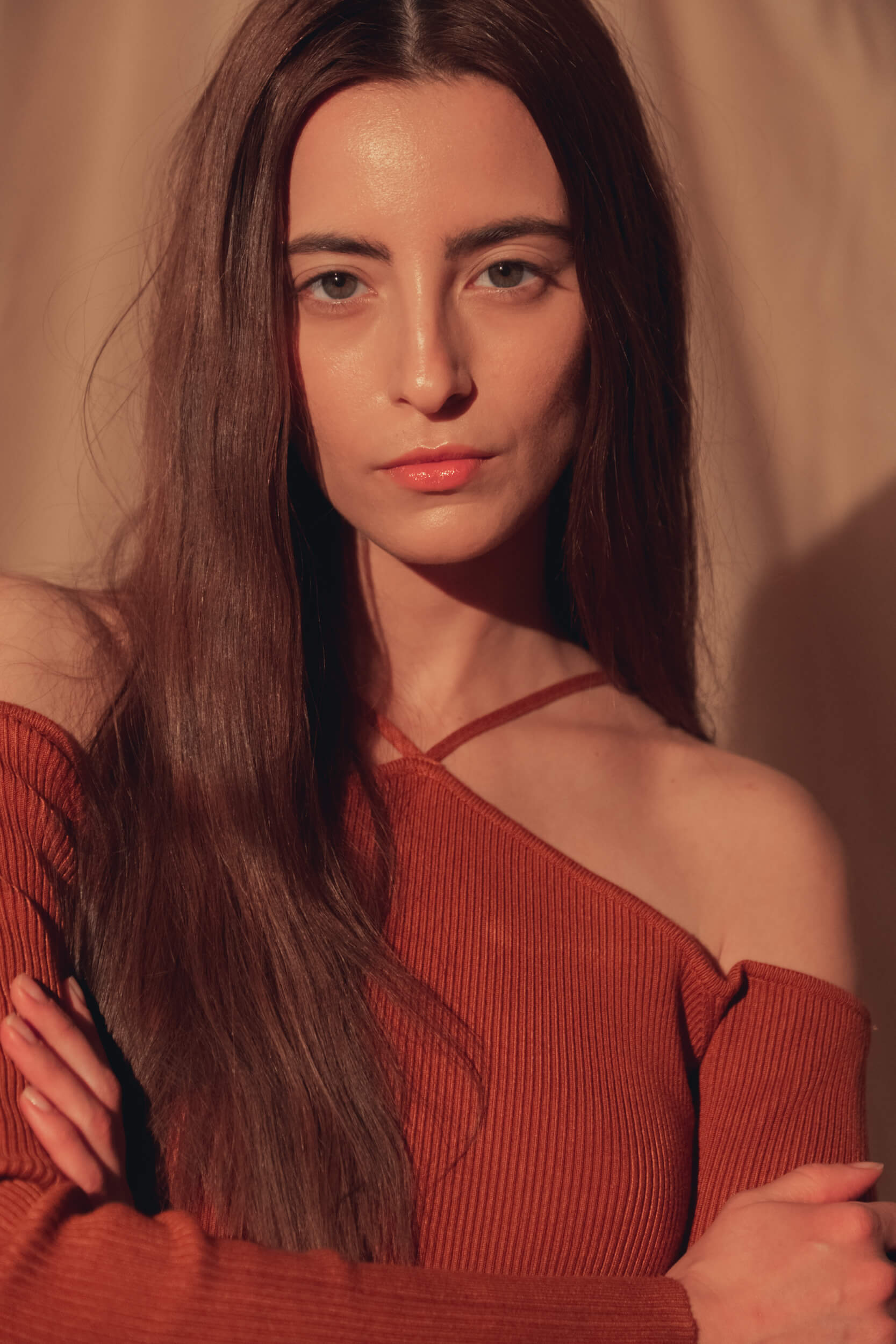 Its texture is liquid and elastic, it has buildable coverage, and it can be layered thanks to its lightness and flexibility. It has a really good coverage without being heavy.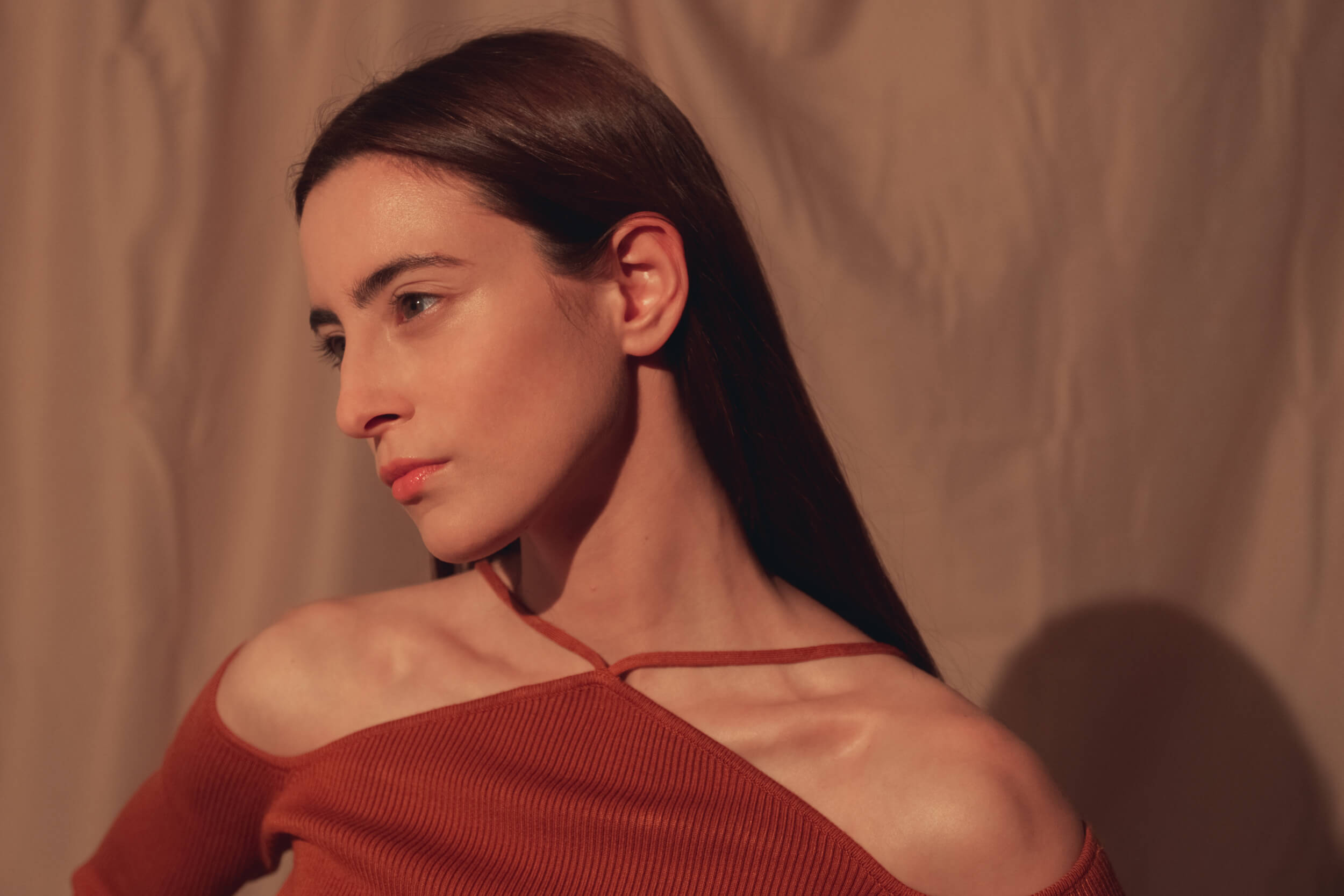 However, what struck us the most about it is its glow: trust us when we say you won't need any highlighter because your Halo will do it all by itself, a glow that doesn't come from shimmer particles, but that actually seems to come from the skin.
If you like the glassy skin effect, that's what you're looking for, if you like glowing skin but you want to matte some areas then you could use Halo Fresh Powder Foundation on selected areas so that you can control your skin brightness.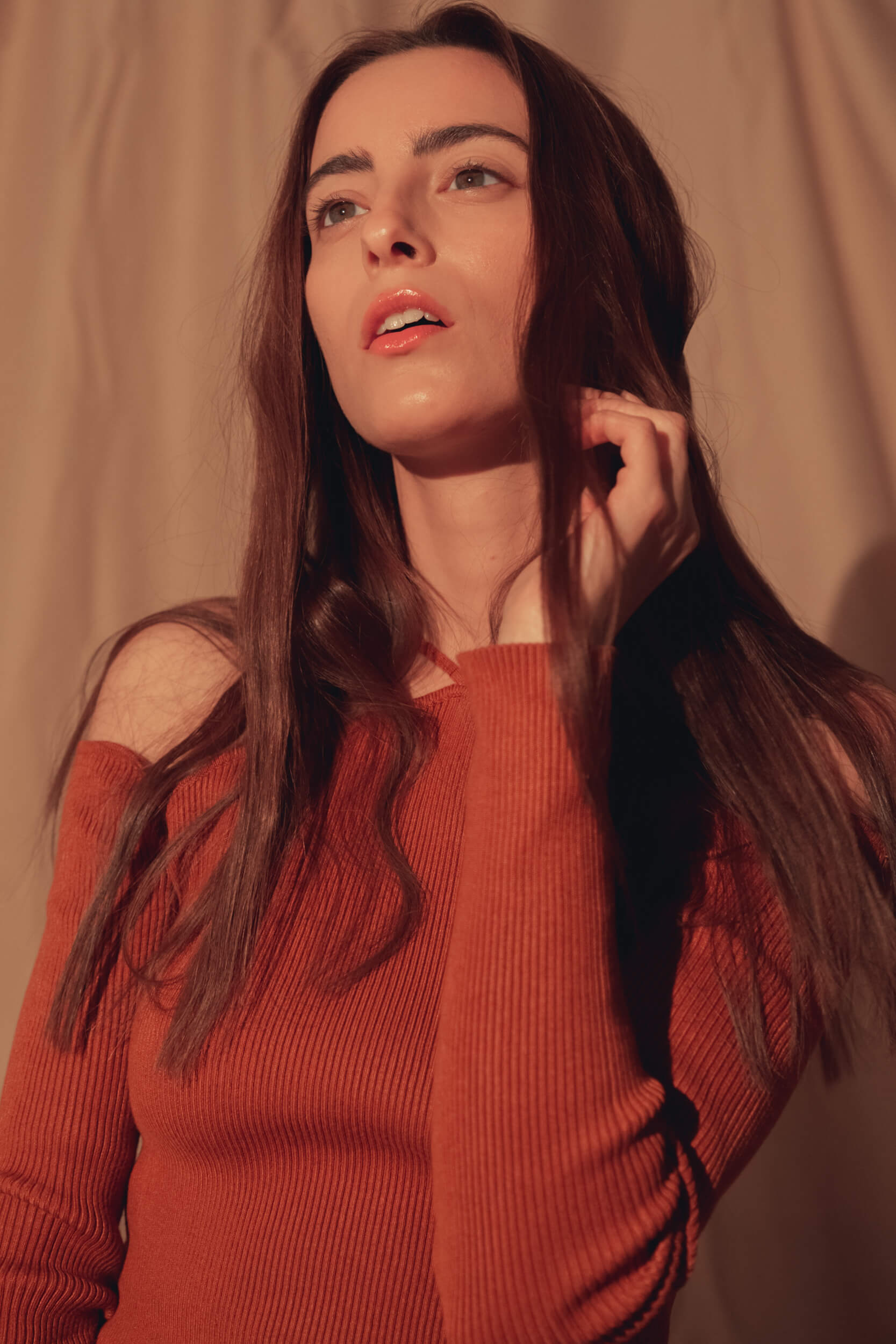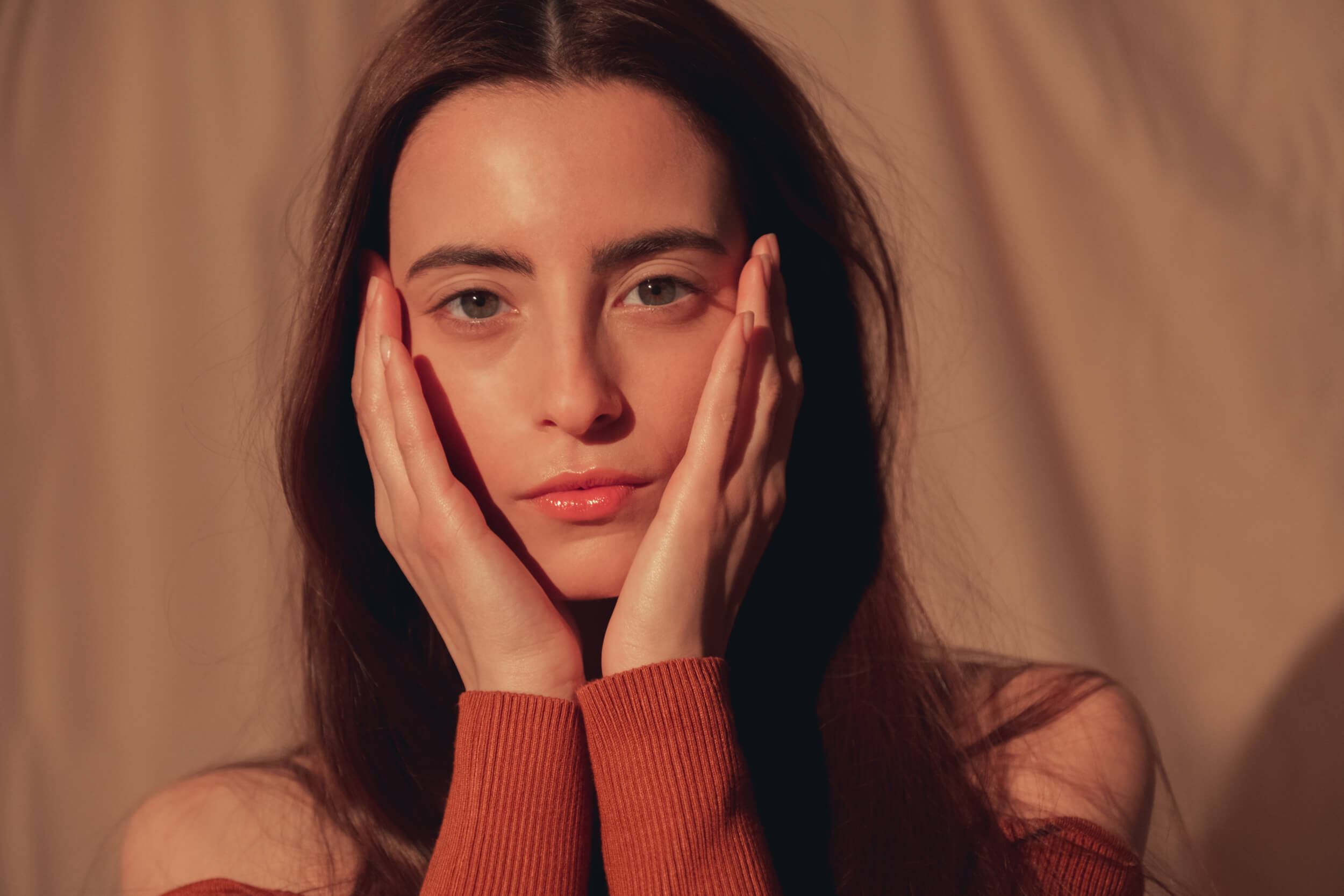 With these first pictures, we wanted to show you the potential of Halo Healthy Glow Tinted Moisturizer in its pureness, with no filters, powders, concealers, or anything else. Its power enhanced for what it is, with no touch-ups.
How can it be like this? And what are its ingredients?
Just like Lori Taylor Davis (Global Pro Lead Artist) says, the product is also thought for the health of the skin: a tinted, all-in-one moisturizer, infused with primer in order to be long-lasting and have an innovative, lightweight, and oil-free formula that offers a natural coverage, protecting and hydrating your skin for 24 hours. 81% of ingredients are made of skincare elements such as rose extract, (plumping) hyaluronic acid, niacinamide (perfect to increase skin brightness and reduce the appearance of enlarged pores), Goji berries, gold, and peptides to hydrate, protect, and improve the skin, day by day.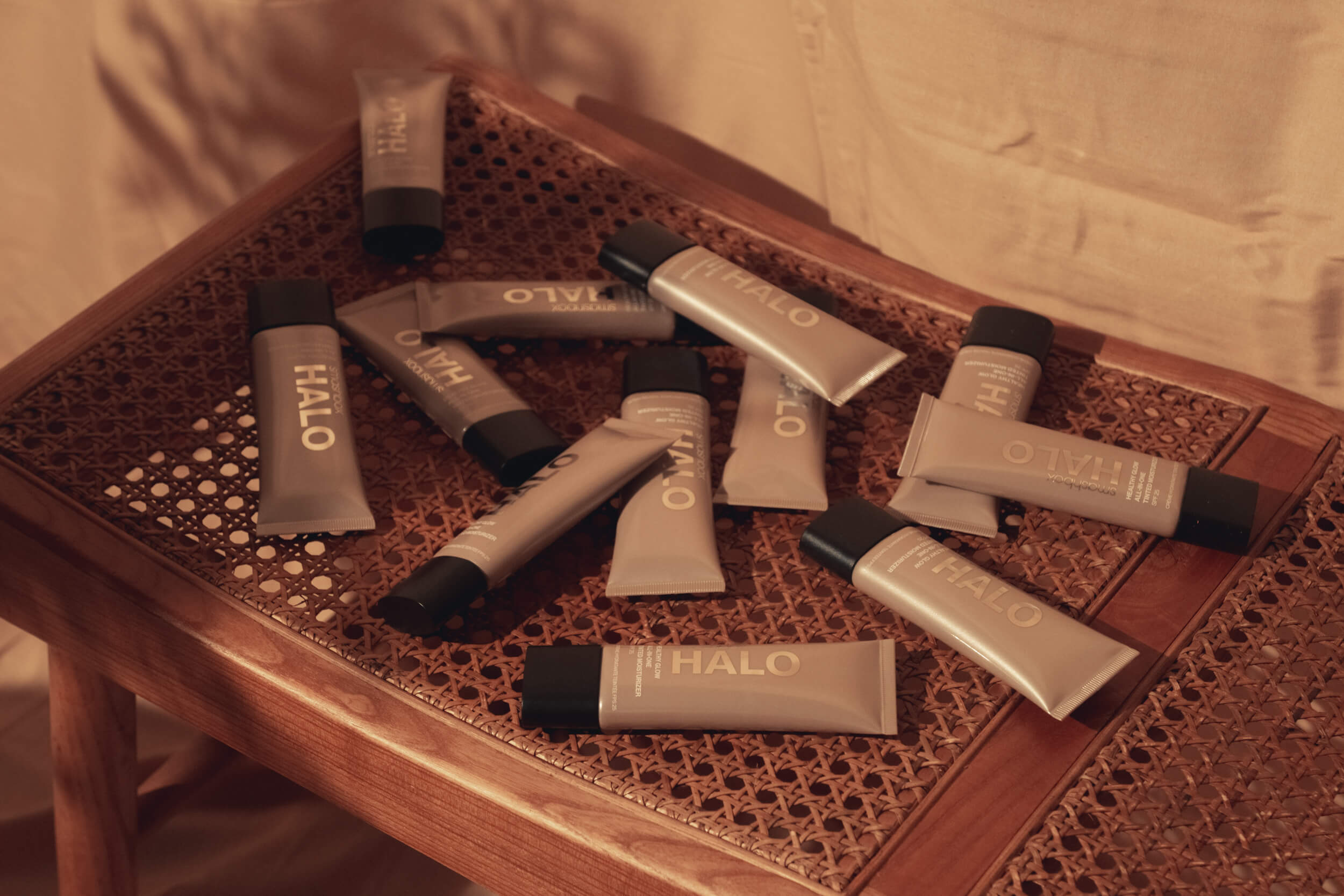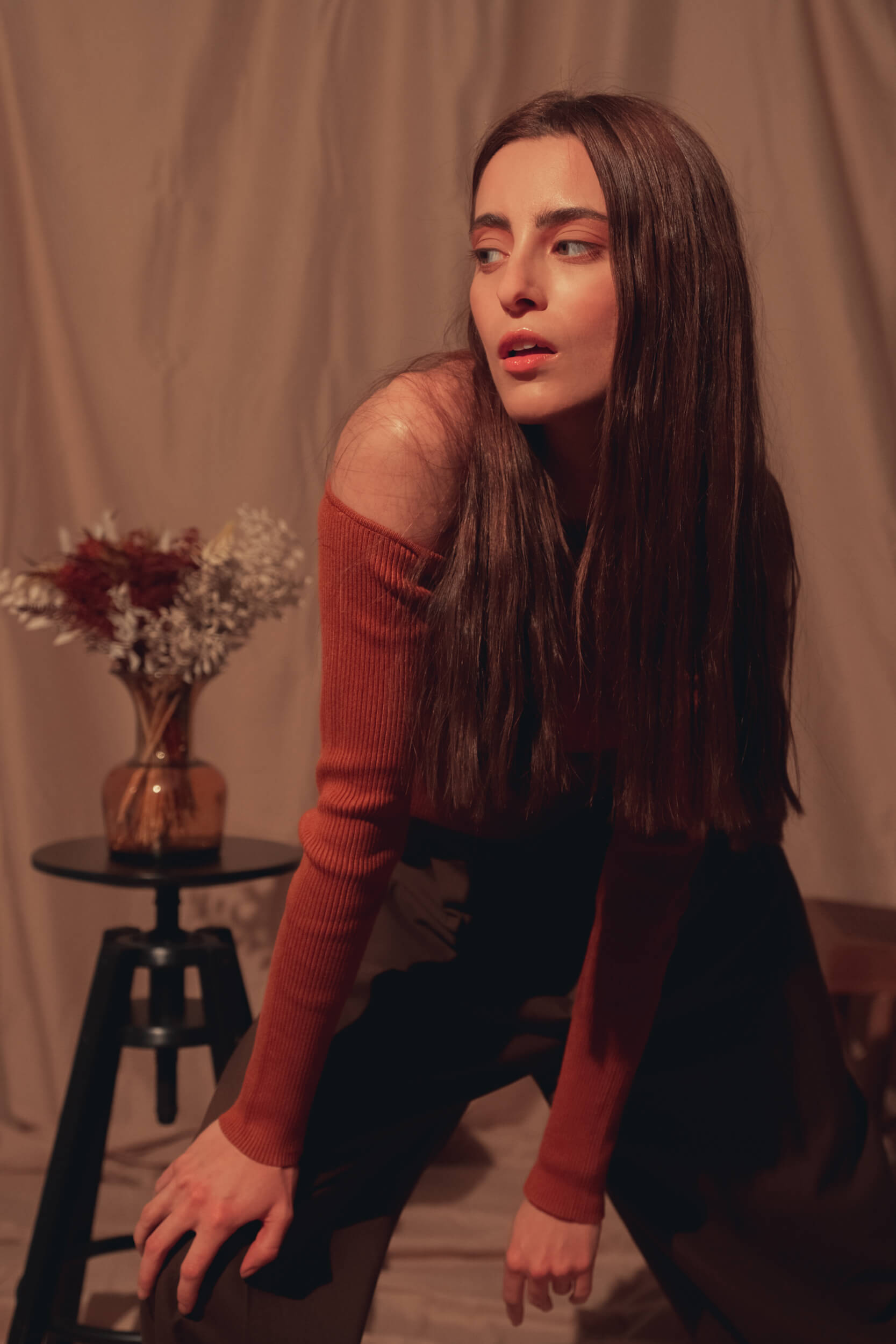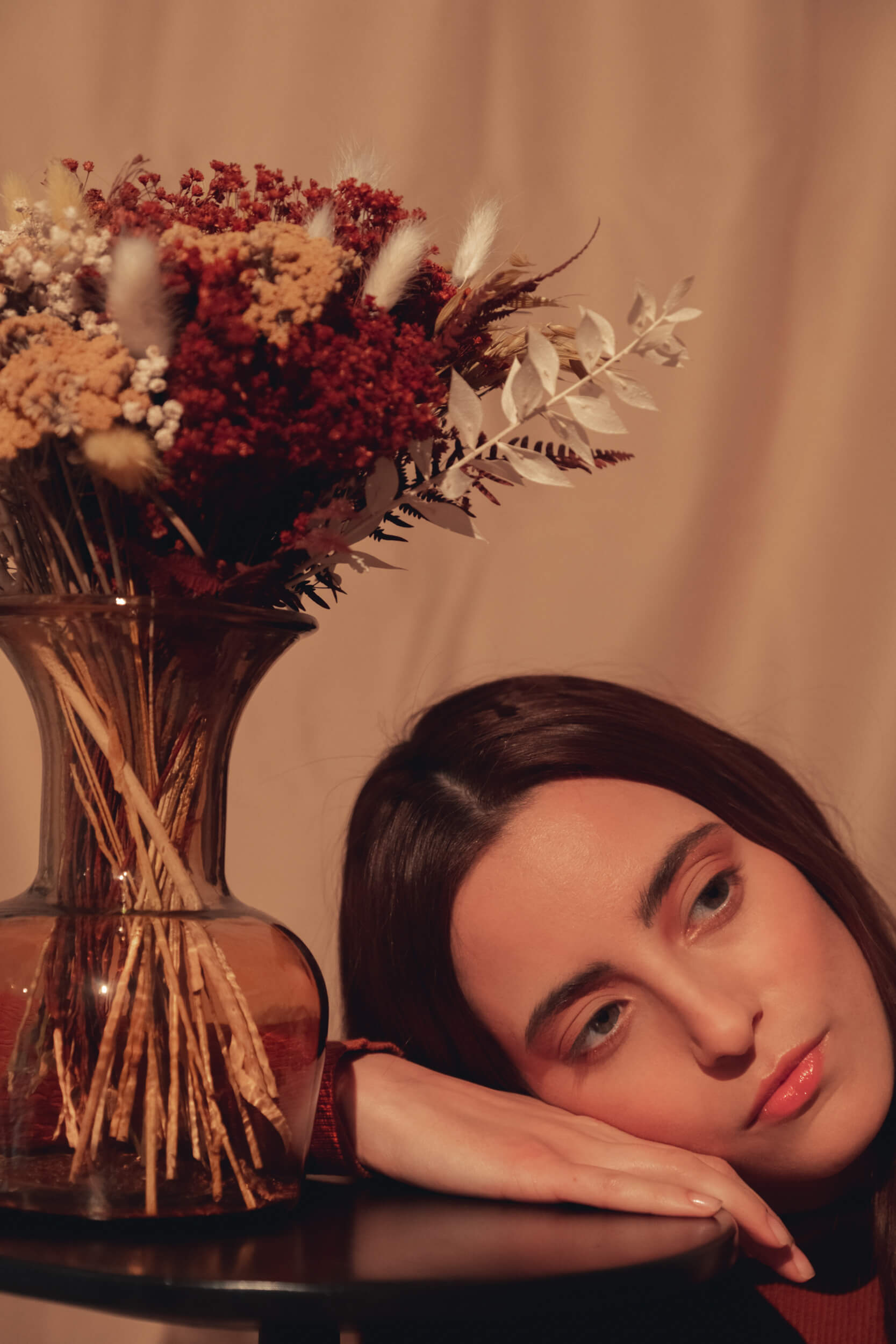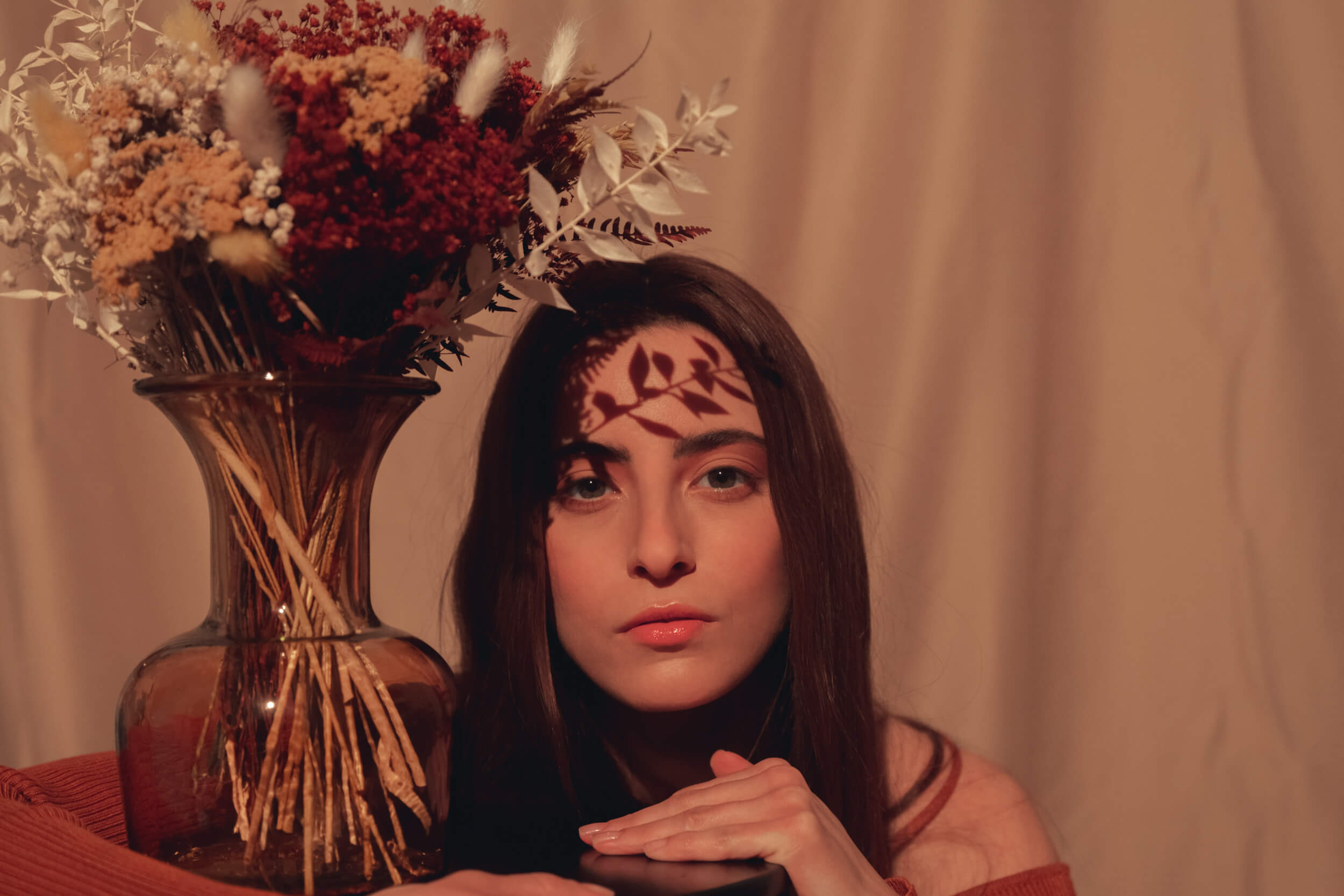 The product also contains SPF 25 to take further care of your skin and guarantee daily protection from sun damage that will turn into future, visible signs of aging. Moreover, its formula is sweat-resistant and moisture-resistant, without ruining, smudging, or drying out!
How to use it? We like to apply it with our hands, give the bottle a good shake and tap the product with your fingers to make it melt on your skin, you'll see a glowing and literally healthy layer show up, and it will stick with you all day long, an amazing second-skin effect.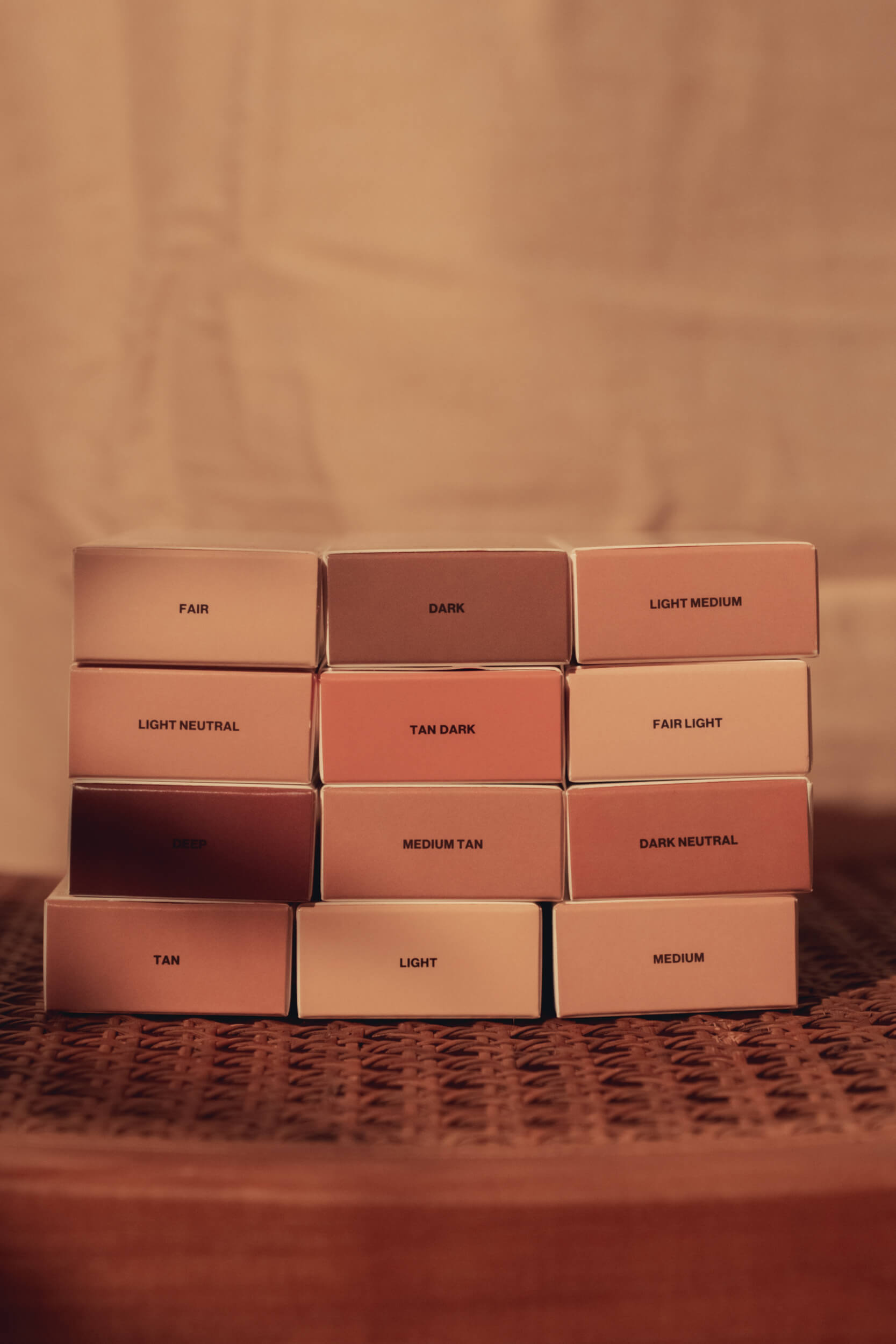 Comfort on your skin is guaranteed, but that's not all: Halo Healthy Glow Tinted Moisturizer is available in 12 shades, which turn it into an inclusive product, given its light coverage and adjustability: Fair, Fair Light, Light, Light Neutral, Light Medium, Medium, Medium Tan, Tan, Tan Dark, Dark Neutral, Dark, and Deep.
After having shown you the true essence of this product, we'd also like to prove to you how beautiful it can look if you fix it with a bit of powder and warm it up with a bit of bronzer and blush.
The first thing we did was hiding imperfections and dark circles with the Studio Skin Flawless 24-Hour concealer, it has a very lightweight and silky texture as well, so it was love at first sight. Perfect as a highlighter in its lighter shades, this concealer offers 24-hour wear and has a soft and flexible applicator, ideal to cover the under-eye area with just one coat. Suitable for all skin types, oil-free, it doesn't stimulate acne development and it doesn't clog pores.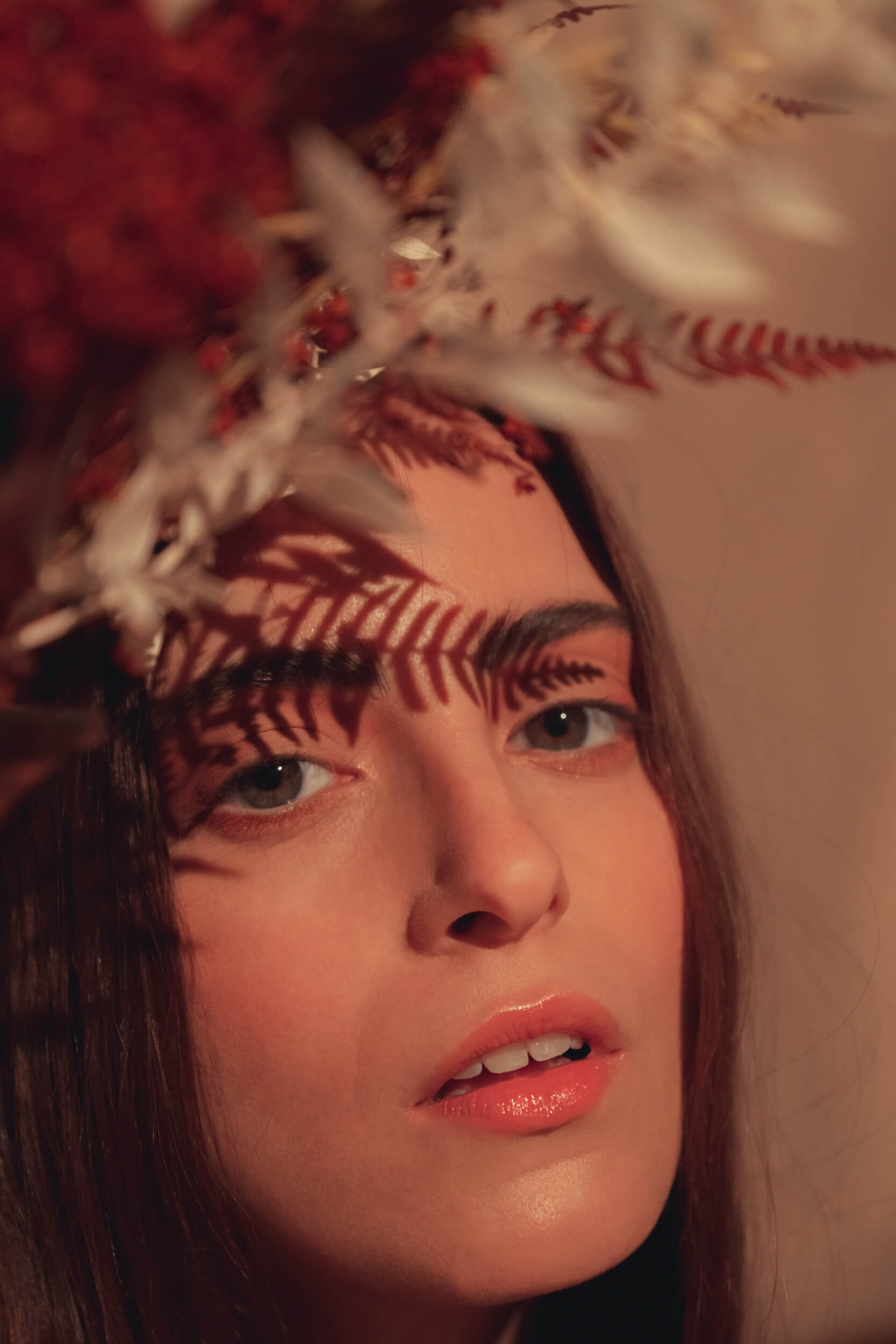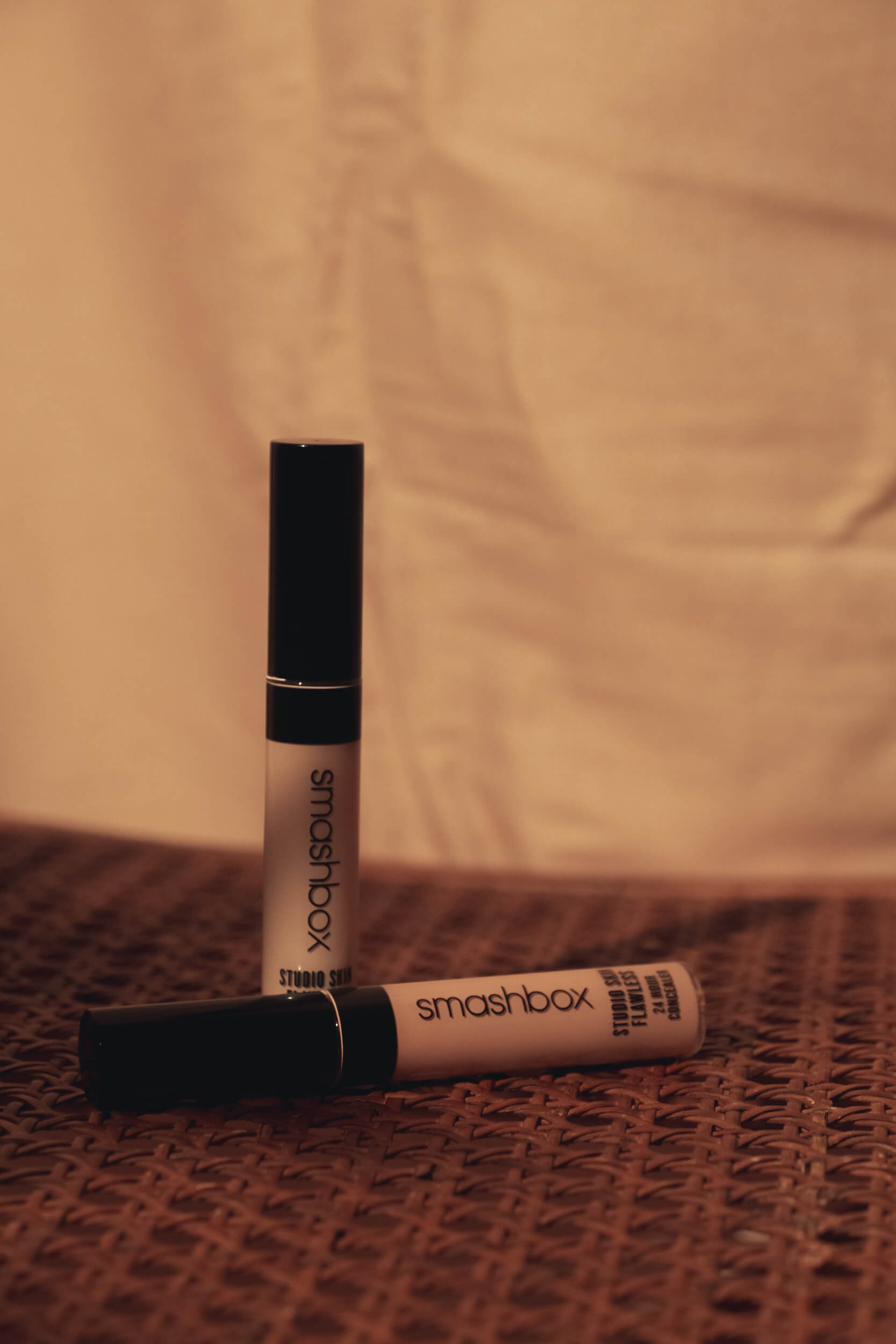 Studio Skin Flawless 24-Hour Concealer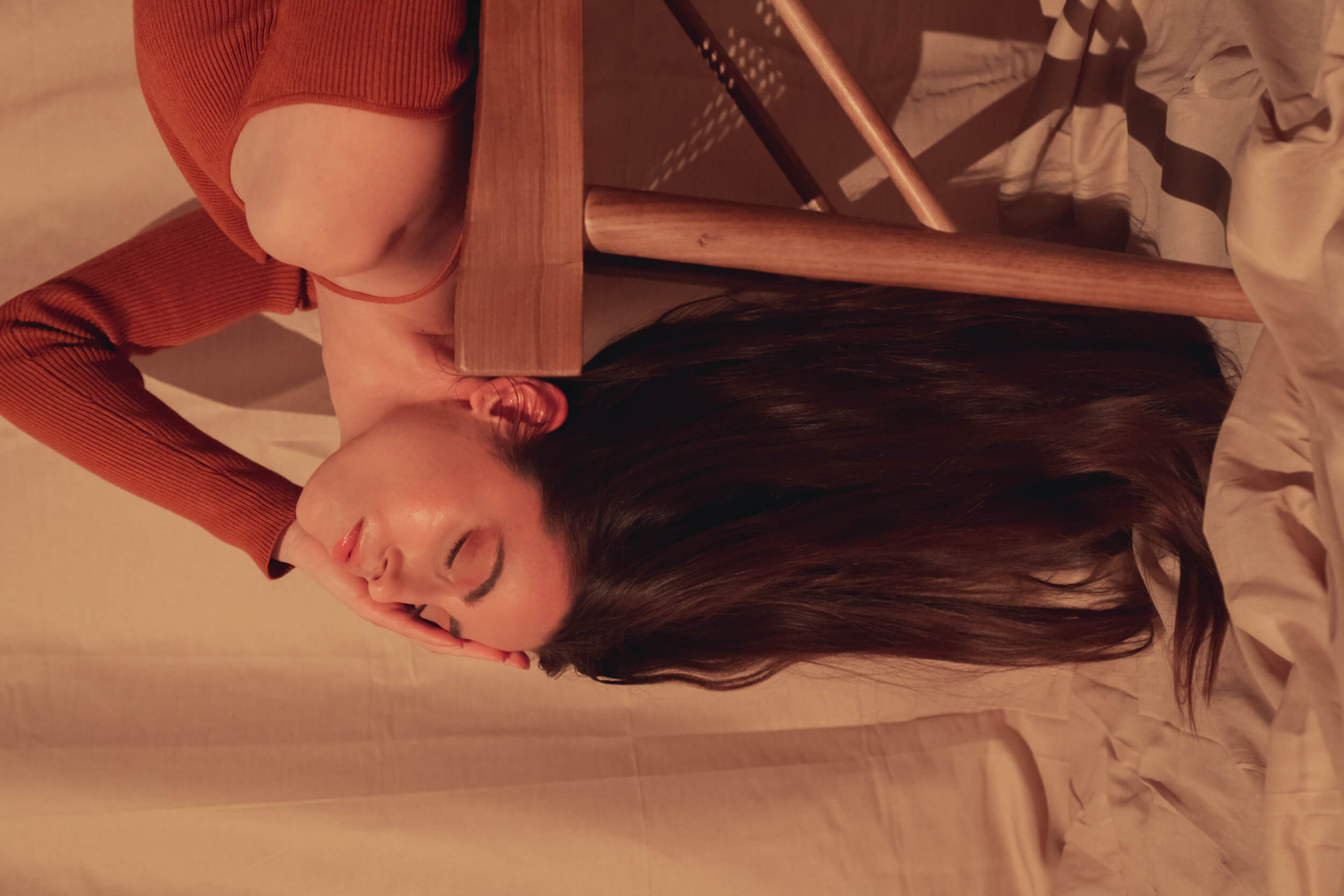 In order to fix our makeup looks and get rid of a bit of that shiny effect from the T-area, we used the Halo Fresh Powder Foundation, a powder that follows the same principles as the Tinted Moisturizer: a lightweight, silky long-lasting coverage, with an airless dispensing system that instantaneously grinds the product for a truly soft and always natural finish, all day long. This product is also enriched with Goji berries, gold, and peptides to help the skin and its hydration throughout the day.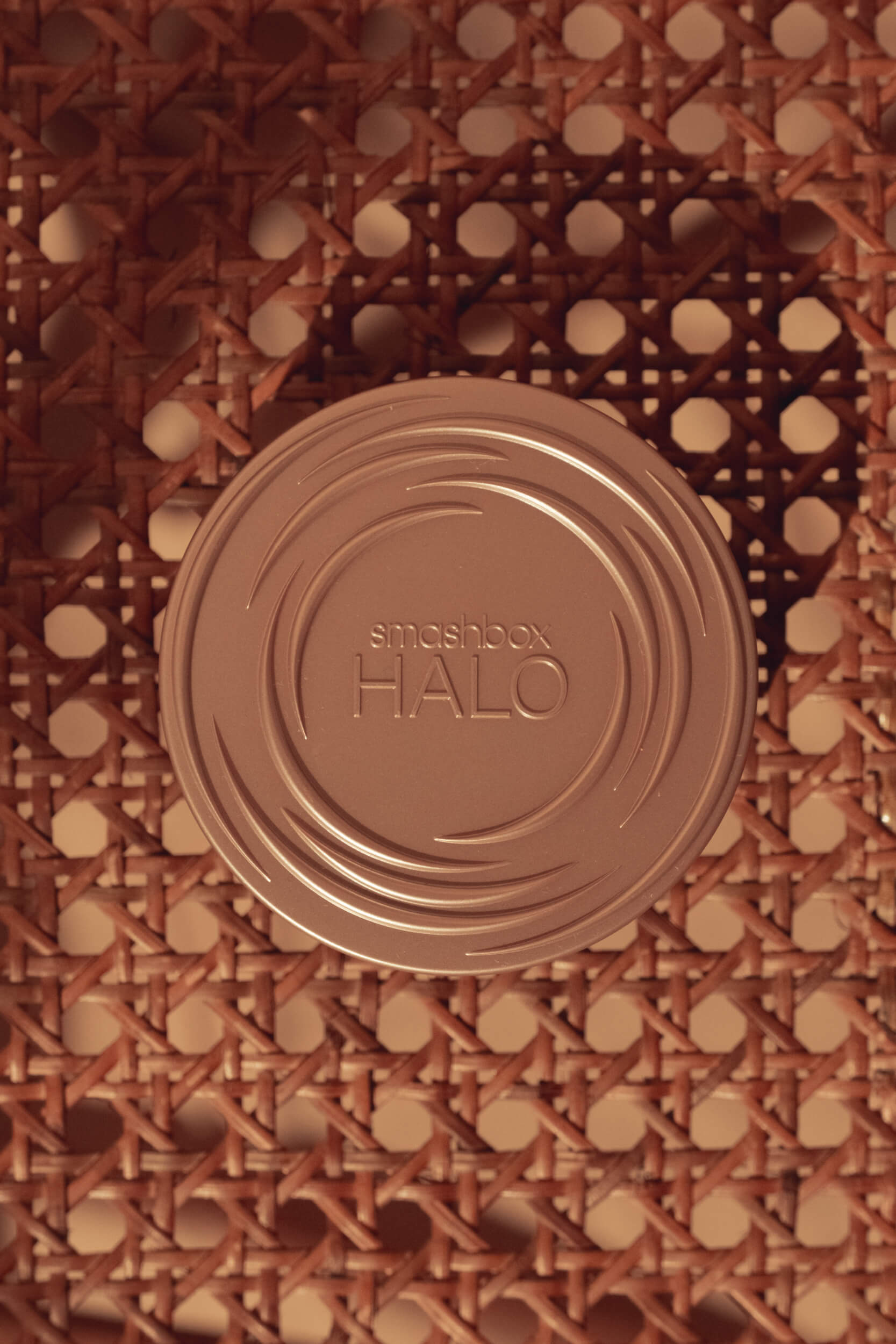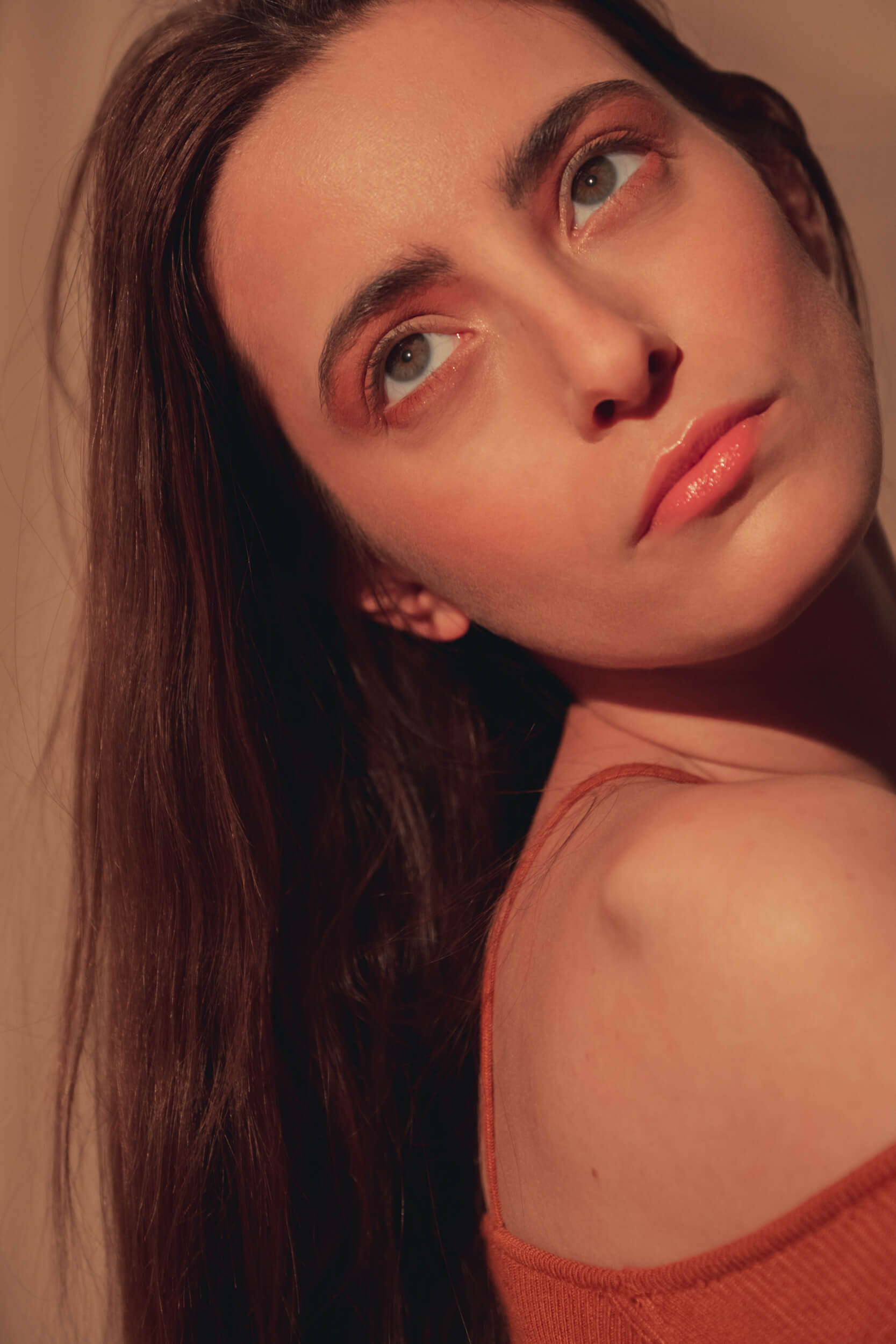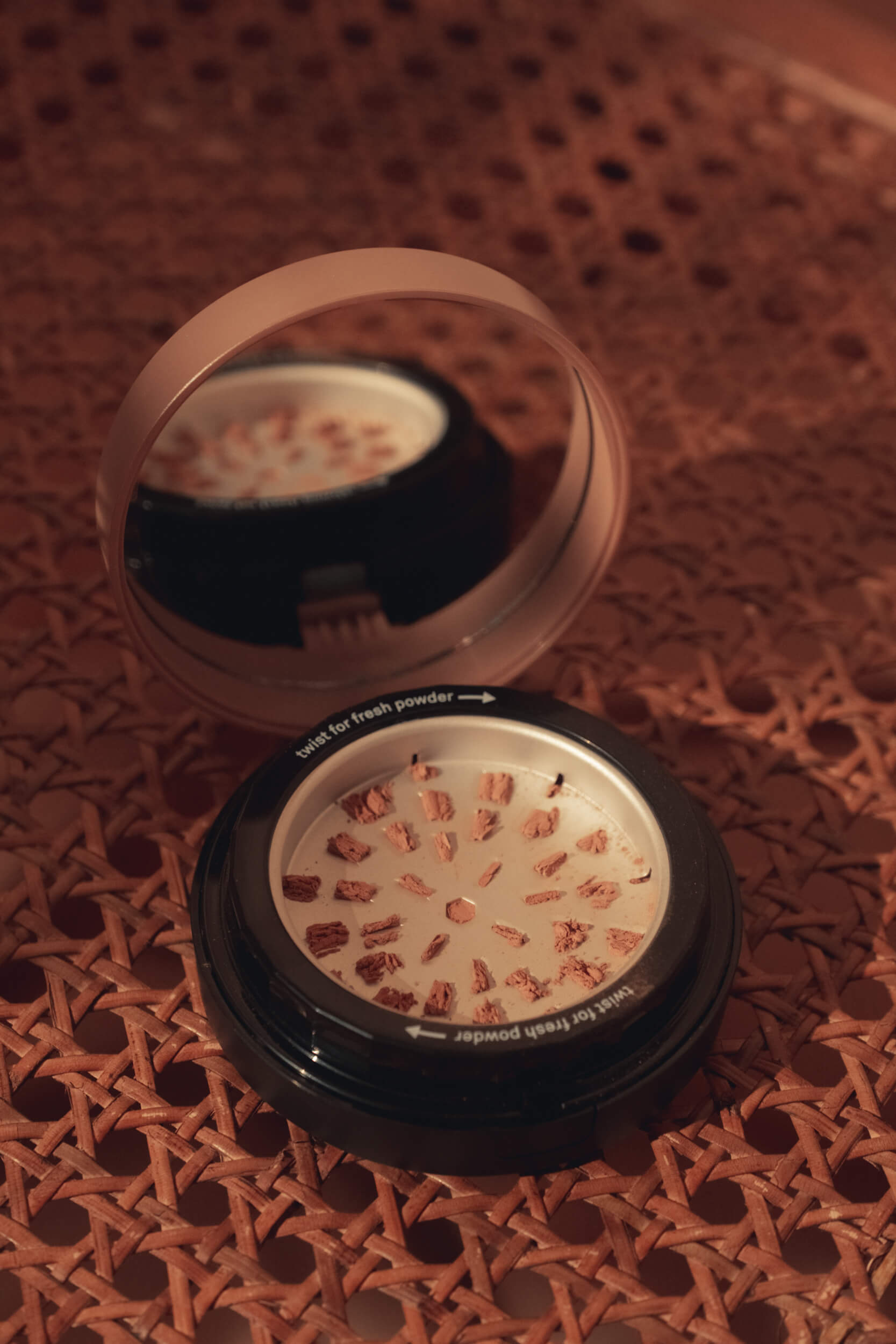 Since glow is never enough for us, we decided to use the Cali Kissed Palette Blush + Highlighter: a mixture of nuances that reminds us of sunset and California's warm and bright colors. We're once again talking about a multi-tasking product with intense and blendable pigments, also perfect for an eye makeup look.
This versatile palette is made up of four shimmer highlighters and two matte powder blushes: we decided to apply the Crank It Up Bronze (a warm, pearly bronze) to sculpt the face, we mixed Persimmon (matte coral) and Dragon Fruit (matte deep pink) to get a natural, peachy skin tone, and, in the end, we applied Pink Nightie, a champagne/peach highlighter, on cheekbones, cupid's bow, and nose because, you know, we never get tired of adding some extra glow.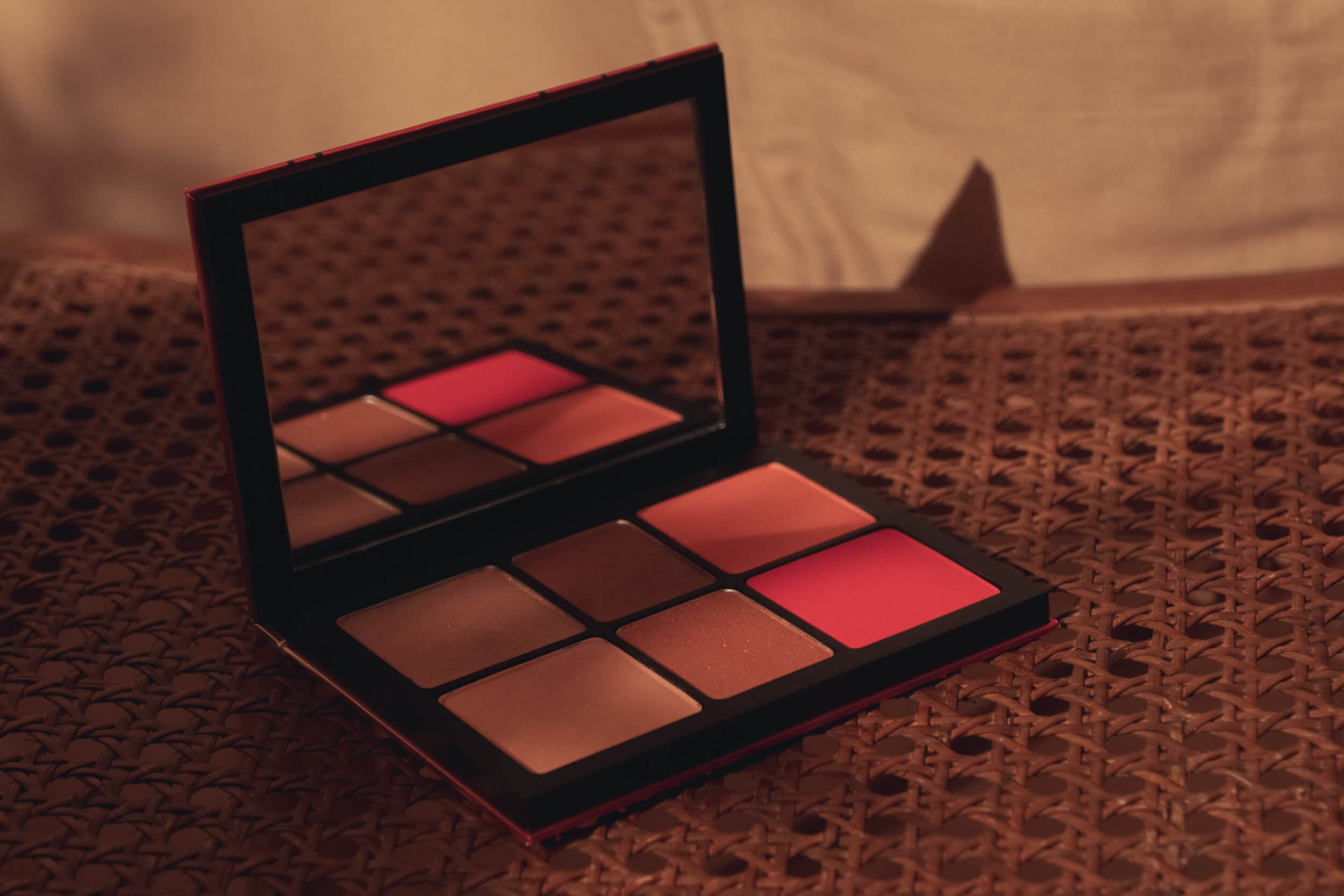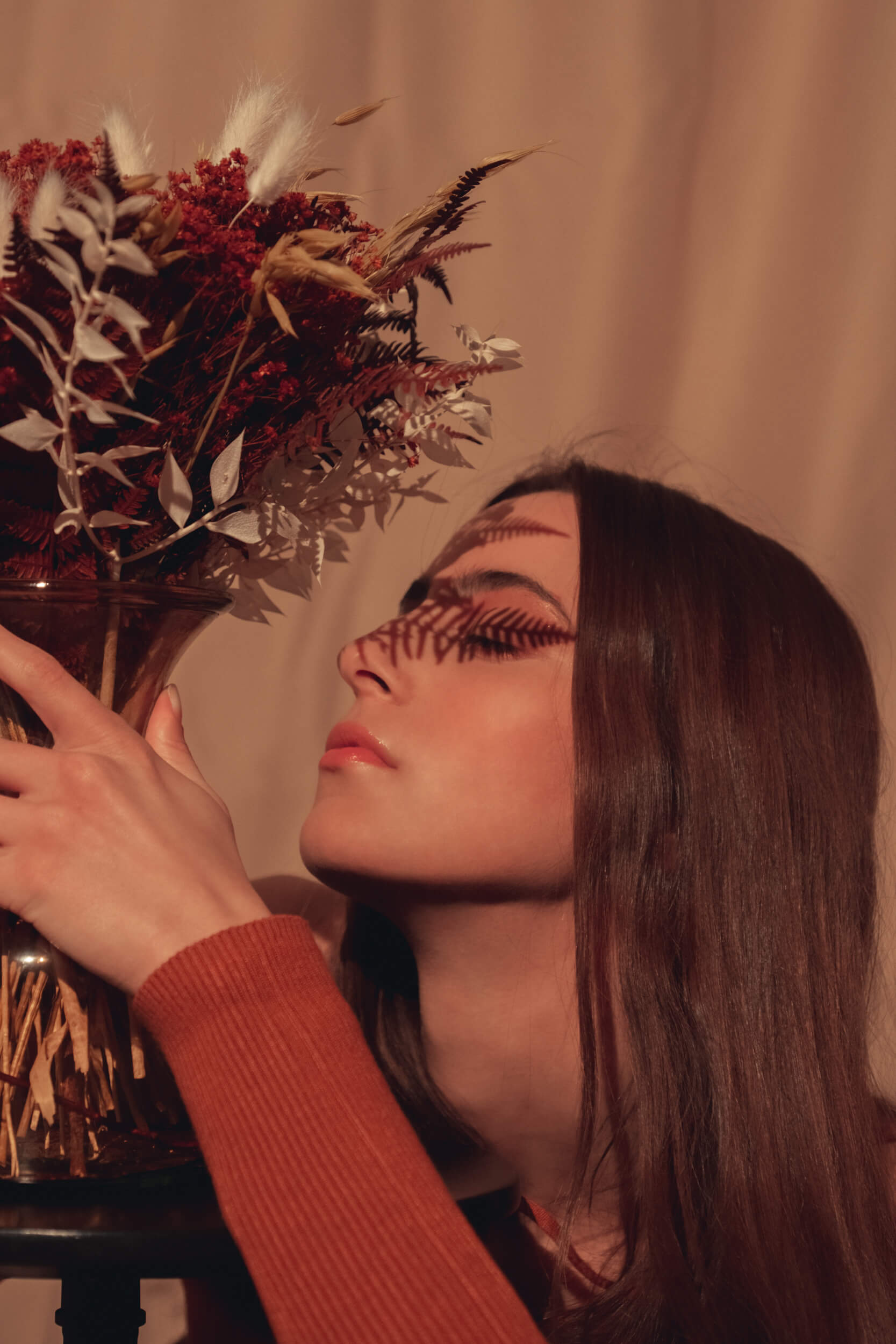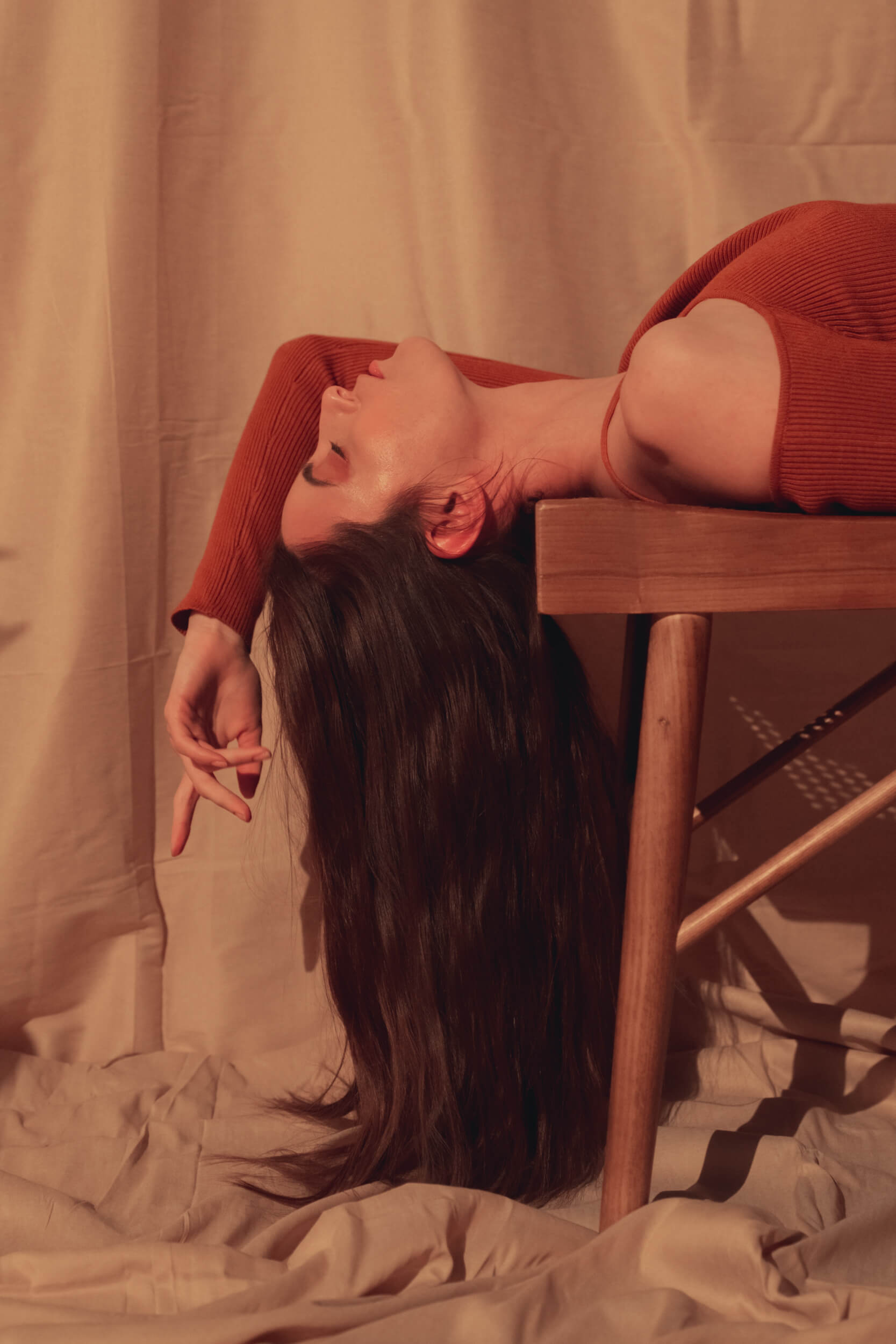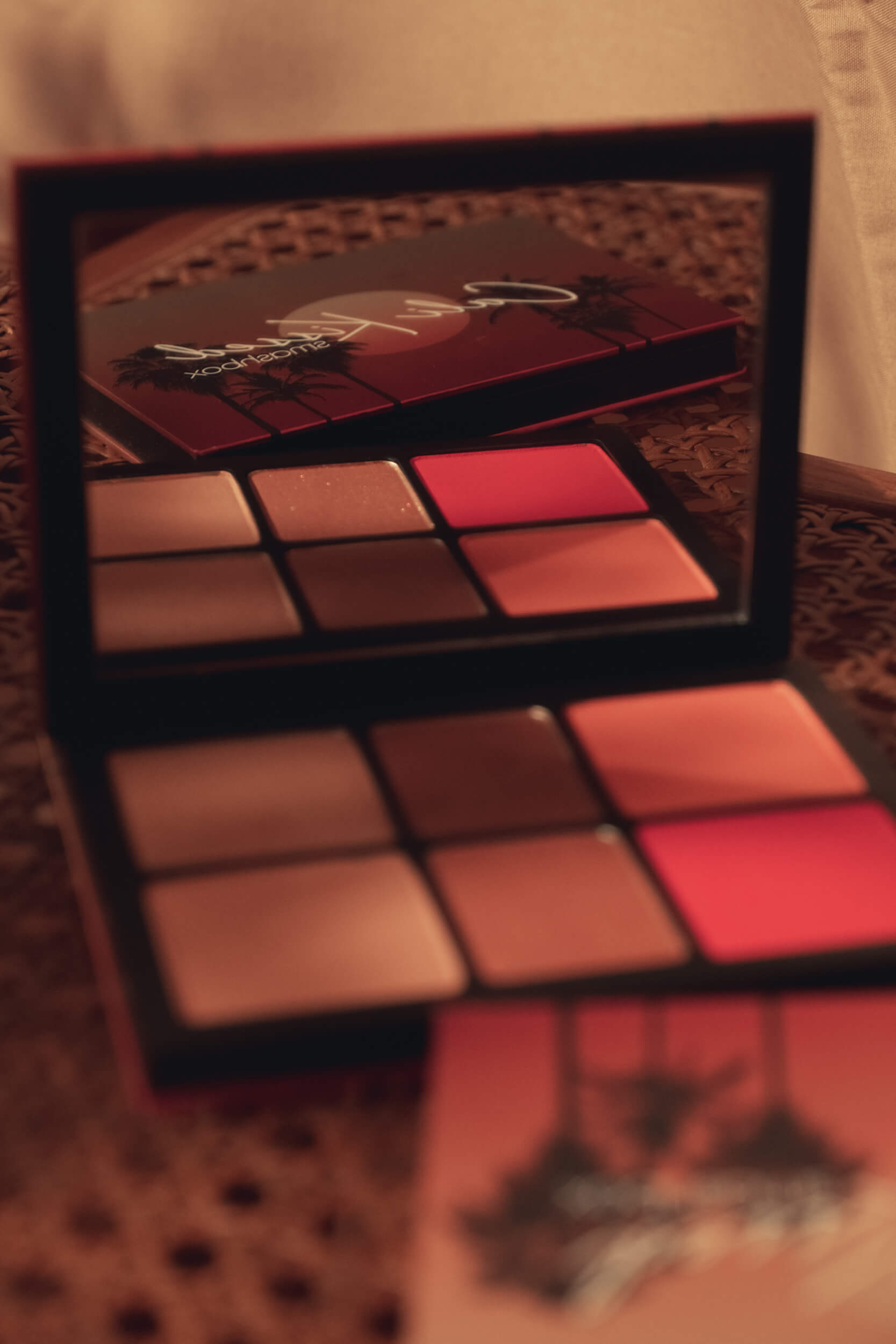 The application of all these (wonderful) powders has also made us realize how perfectly the base we created with Halo Healthy Glow Tinted Moisturizer and the powder products fit together, which is an aspect that should not be given for granted when we talk about such a glowing and hydrating base. But its lightweight and bright texture has the power to make the application of other products, powders included, just perfect.
Smashbox doesn't really want to stop surprising us, though, and it has recently launched the smartest, most multitasking, easier, and most long-lasting eyeshadows ever. We're talking about the Always On Eyeshadow, from which we chose two shades, Sienna (a reddish-brown) and Sepia (a neutral nude which works with every skin undertone).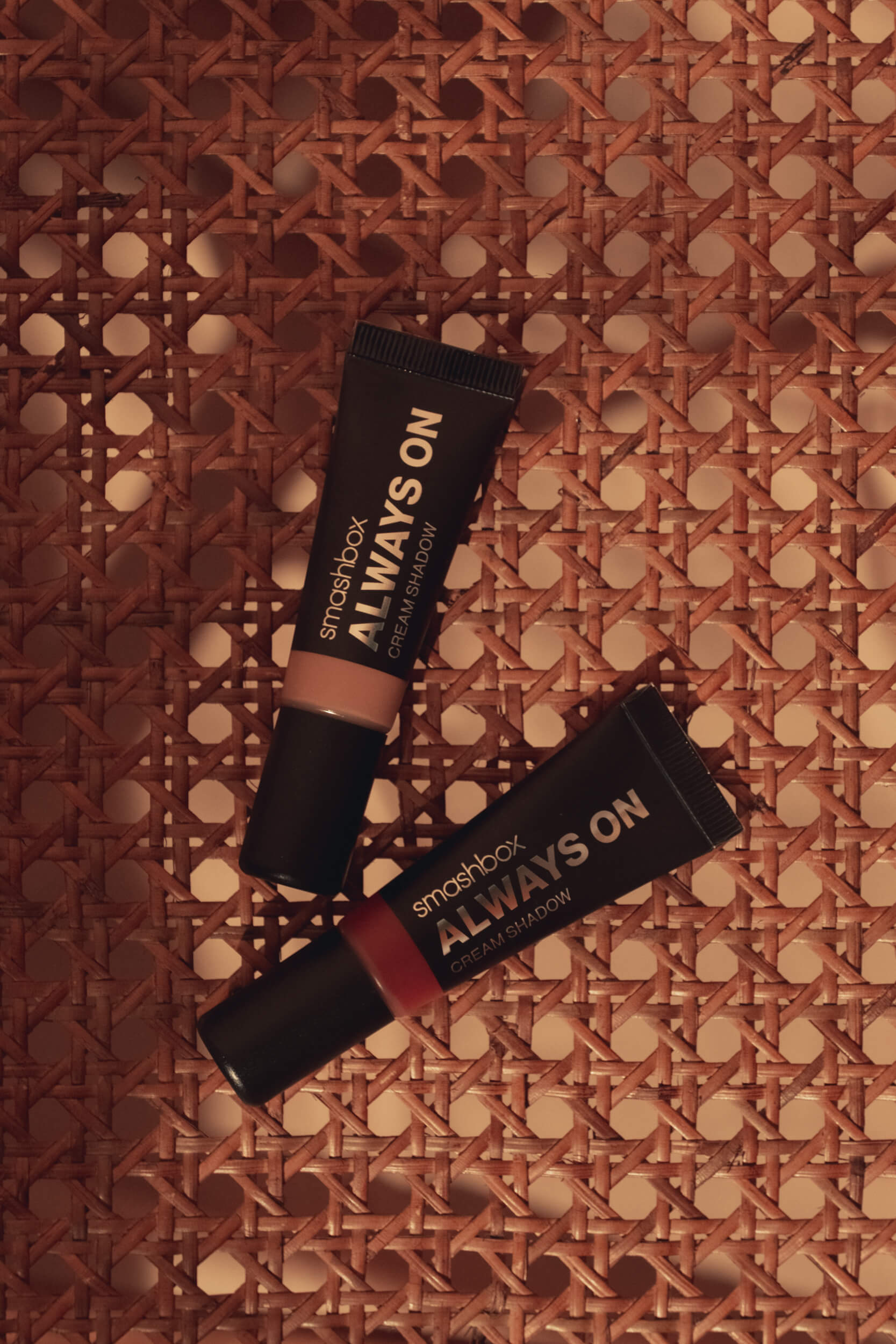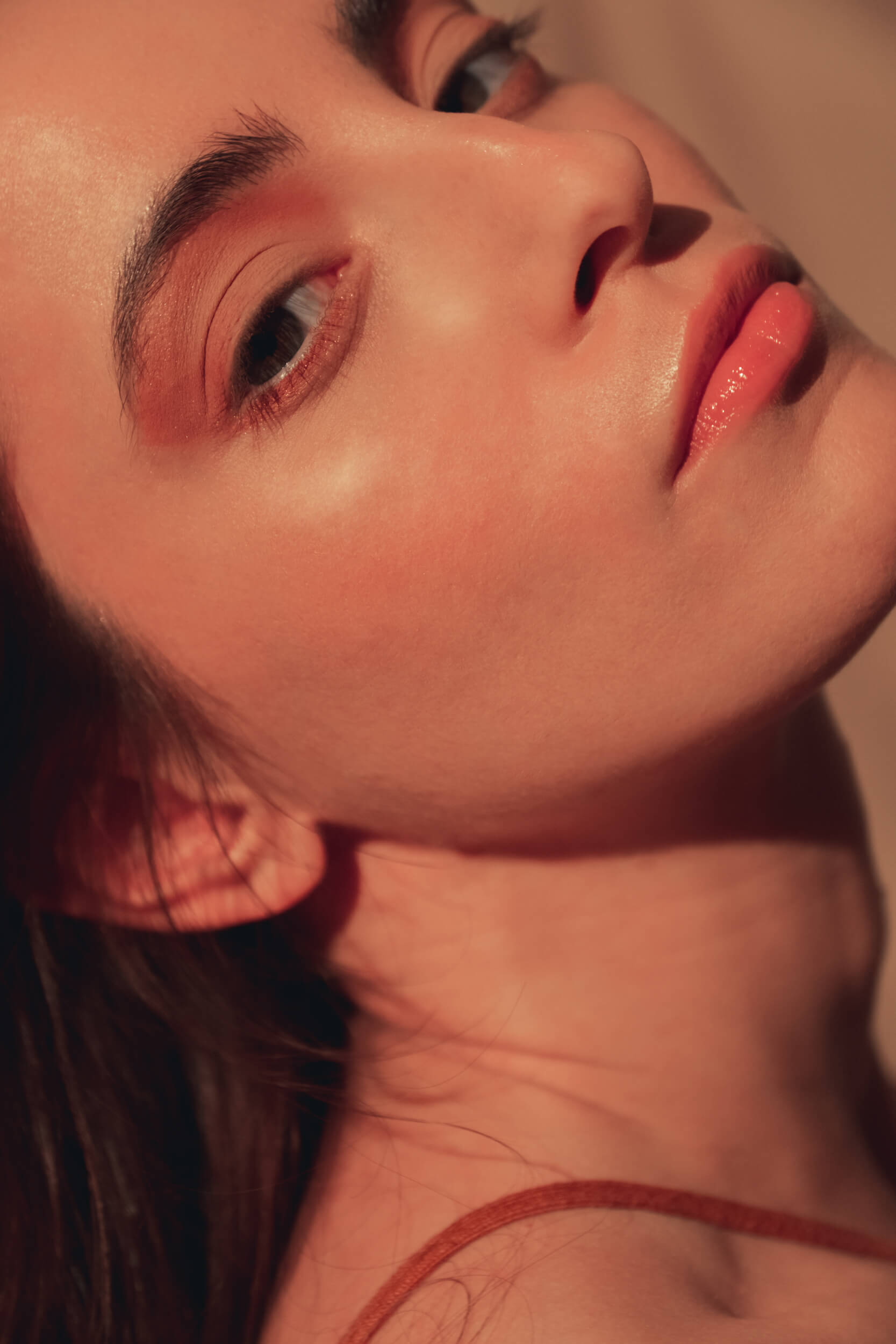 We used Sepia on the entire upper and lower eyelid to give a bit of definition, while we used Sienna on the outer corners, shaping a small "v" to stretch the eye gaze and intensify it with its warm color, in perfect harmony with the rest of the shades on the face.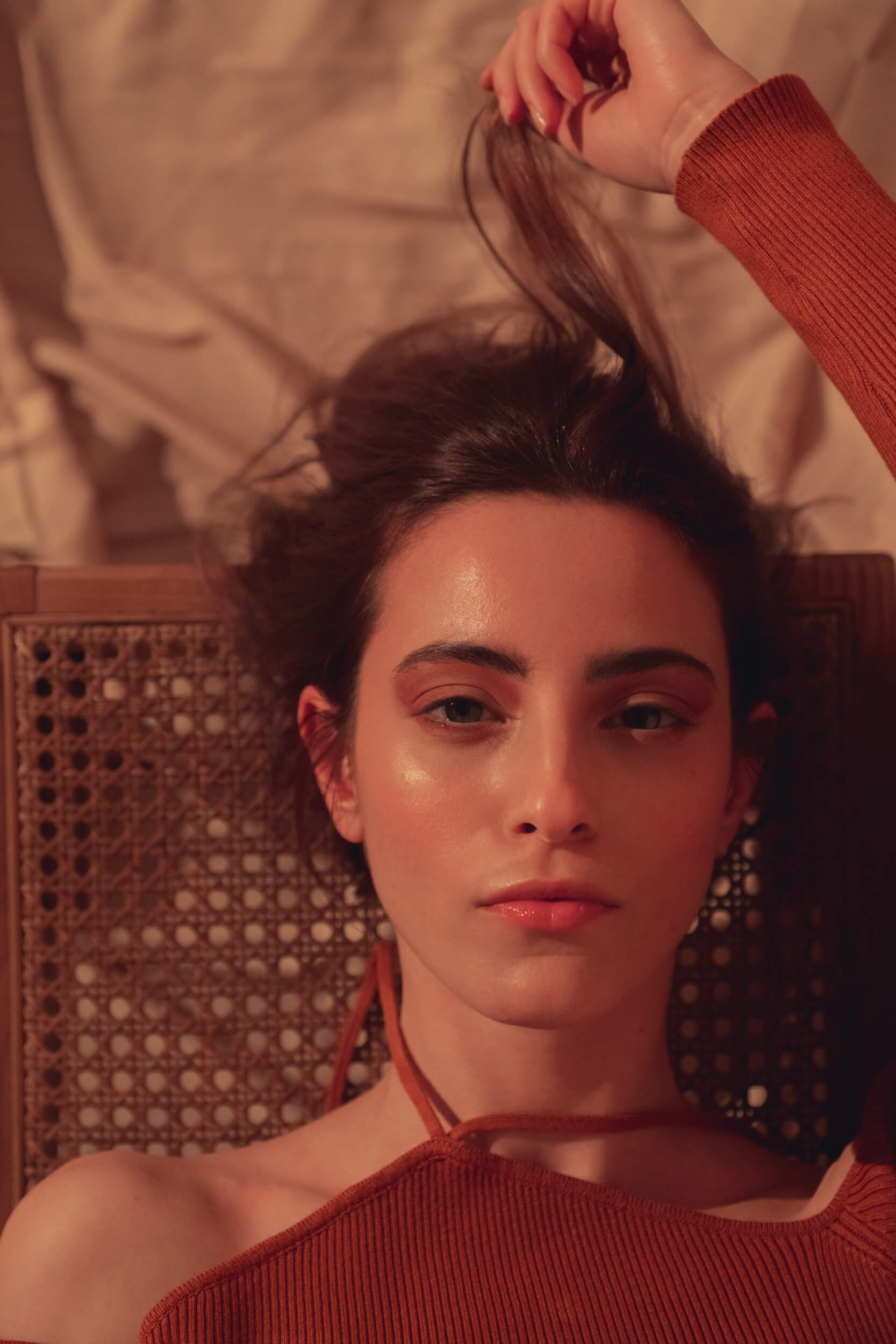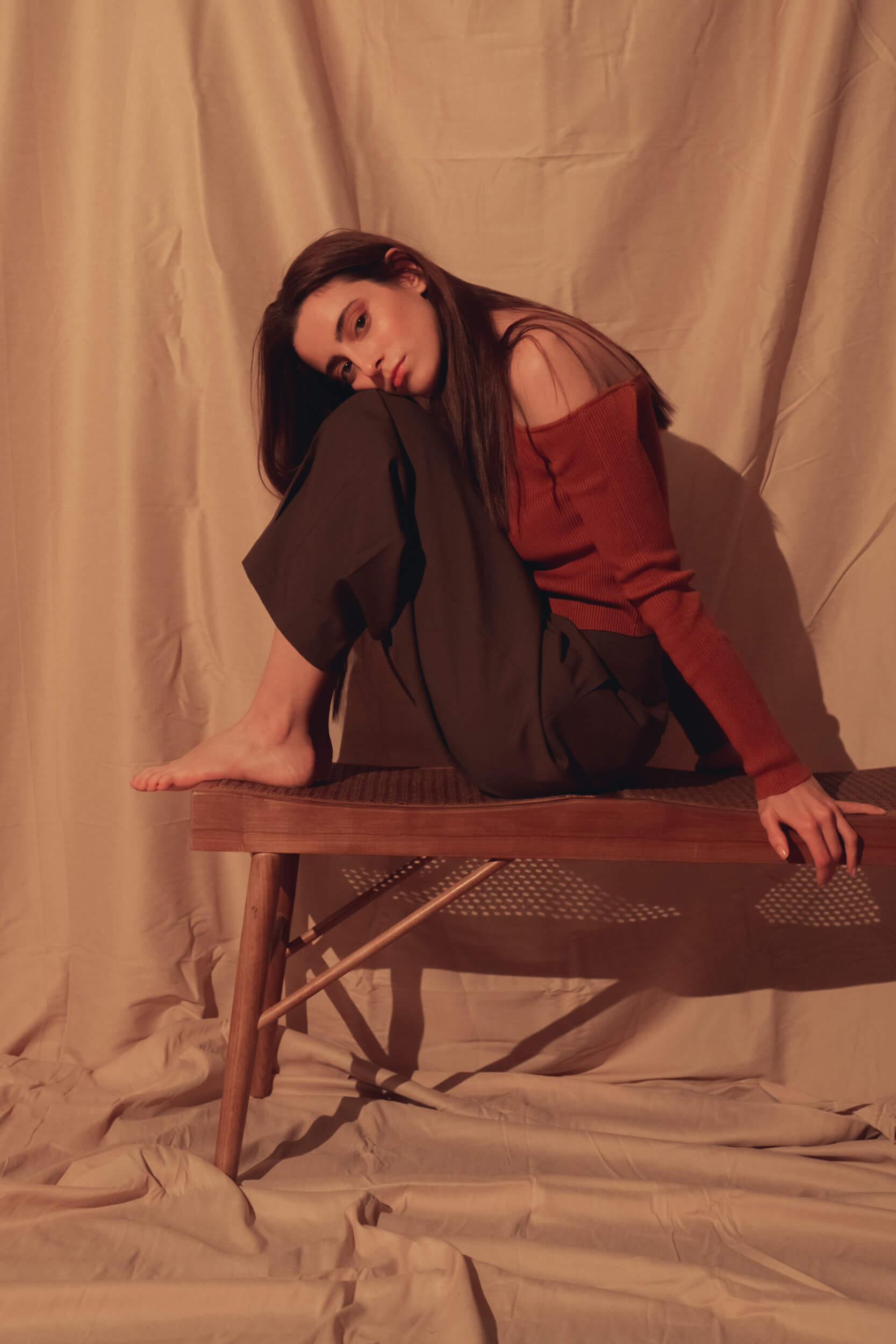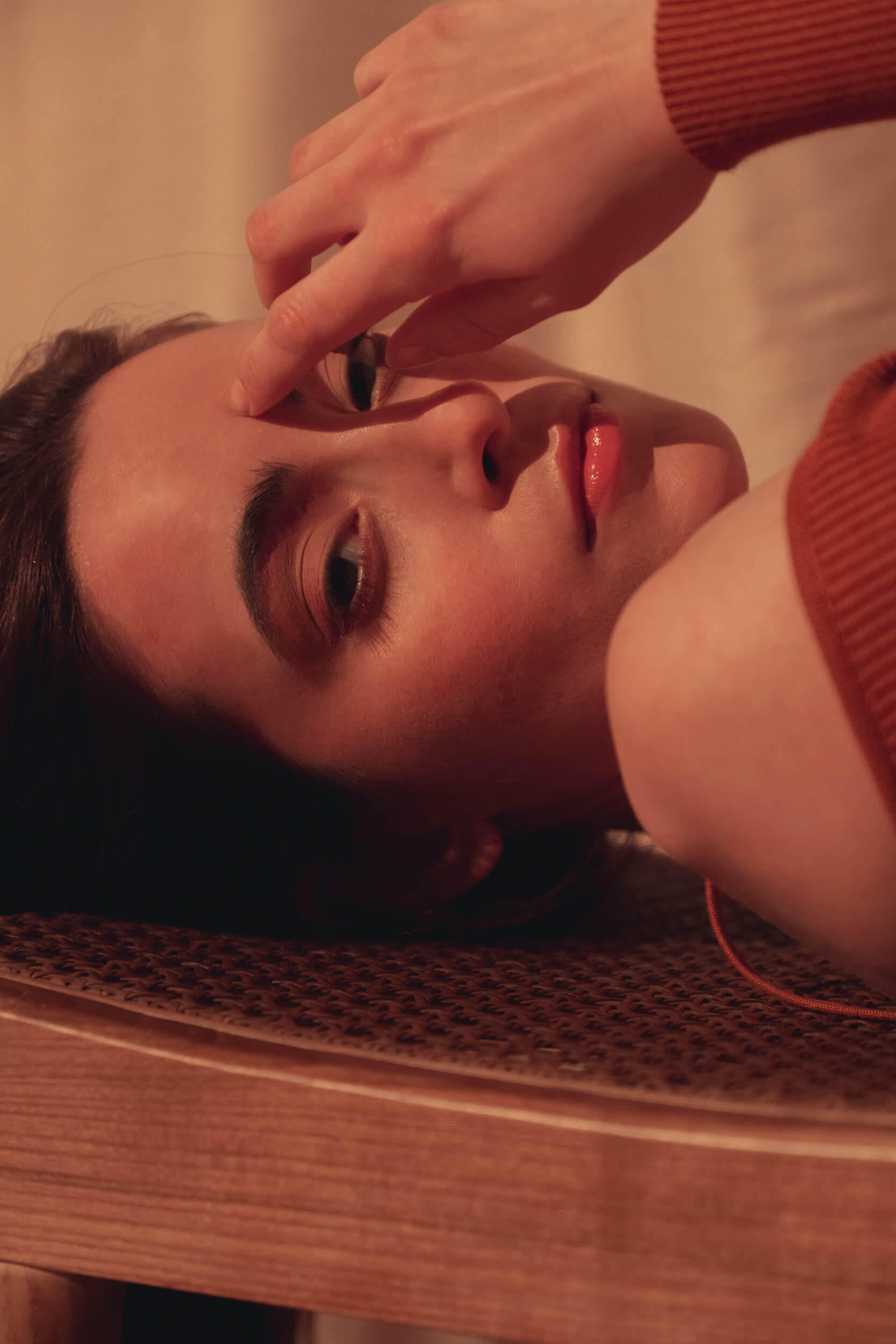 This eyeshadow has a matte cream texture and it's super long-lasting, thanks to its mix with primer. It's very easy to apply, you can even use just your fingers, or a blending brush: a quick application and you'll be ready to go. The color is intense and eyeshadows can be layered on each other, the finish stays super matte, all day long.
With this look, we, first of all, wanted to emphasize skin, its brightness, contrasting with the super matte eyeshadows with almost graphical nuances. So, we decided not to apply mascara, which is what makes makeup look even more natural, and no lipstick: just a thin layer of gloss to moisturize our lips.