If we tried and looked around, we would notice that most of what surrounds us is made of contrasts.
Without bad, there wouldn't be good.
Without darkness, there wouldn't be light.
Without cold, there wouldn't be warmth.
We, ourselves, are made of contrasts in the first place, discrepancies, and oppositions that live together inside of us, in a somehow harmonious balance.
And just as we like it, contrasts no doubt belong to the world of colors, as well.
A bit like fire and water, we took inspiration from opposite elements also when figuring a look with Gosh Copenhagen's products, where, contrasting with a vivid red dress, we created a makeup look all centered on the eyes, where a blend of light blue, powder-blue, and blue shades is the protagonist, all on a natural and bright base.
Skin prep is one of the key passages to obtain a fabulous look and a long-lasting base, and sometimes it can have a double function: it not only prepares the skin for the application of the rest of the products but, if pigmented, it can be used as a substitute to a foundation to uniform the skin complexion and tone.
Primer Plus + 005 Chameleon is a colorless primer that, once massaged on the face, transforms itself adapting to all kinds of skin and complexion. It contains CITYGUARD+ and a mixture of anti-pollution ingredients + oak extract, which work in synergy to fight the damage caused by free radicals, making the skin smoother.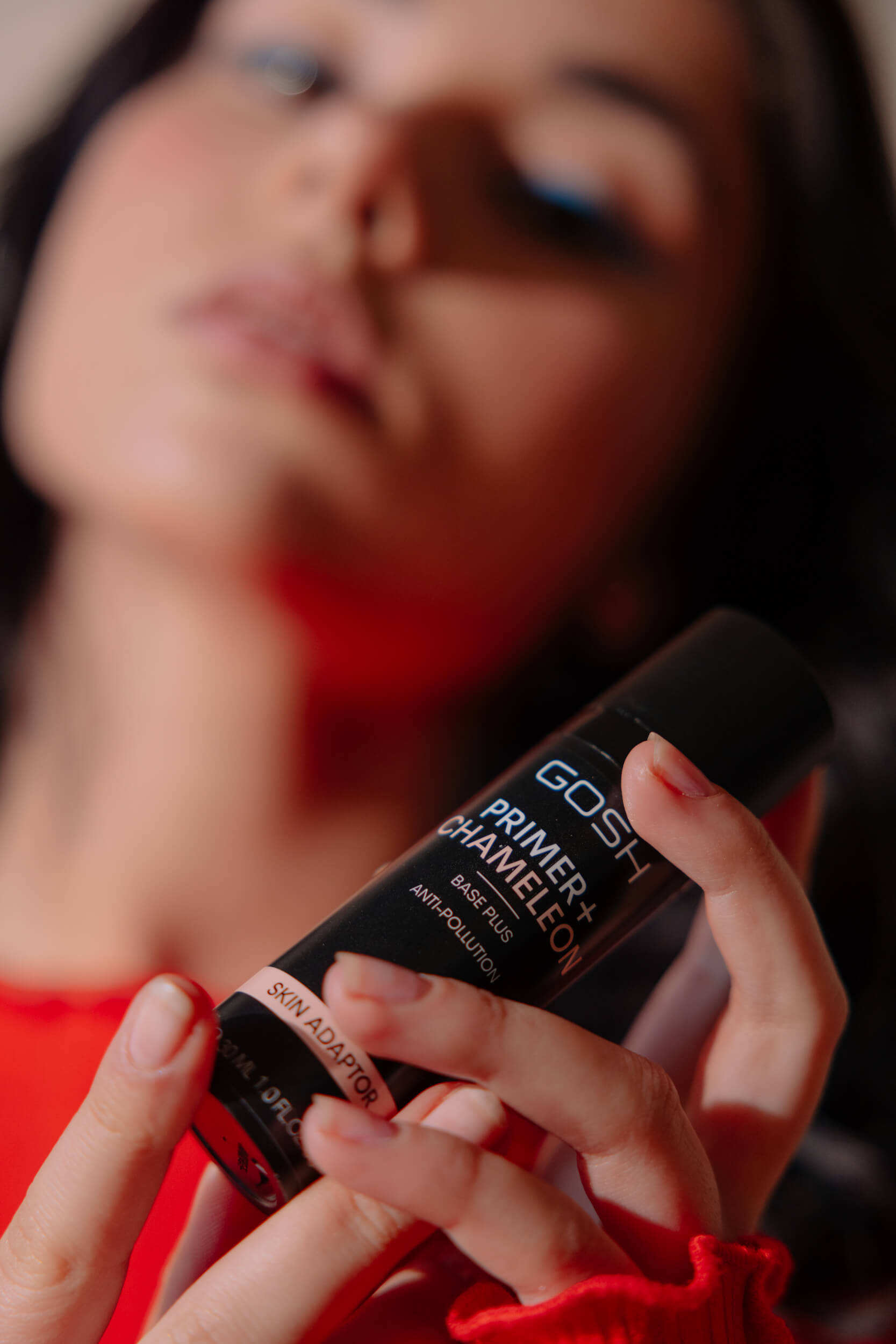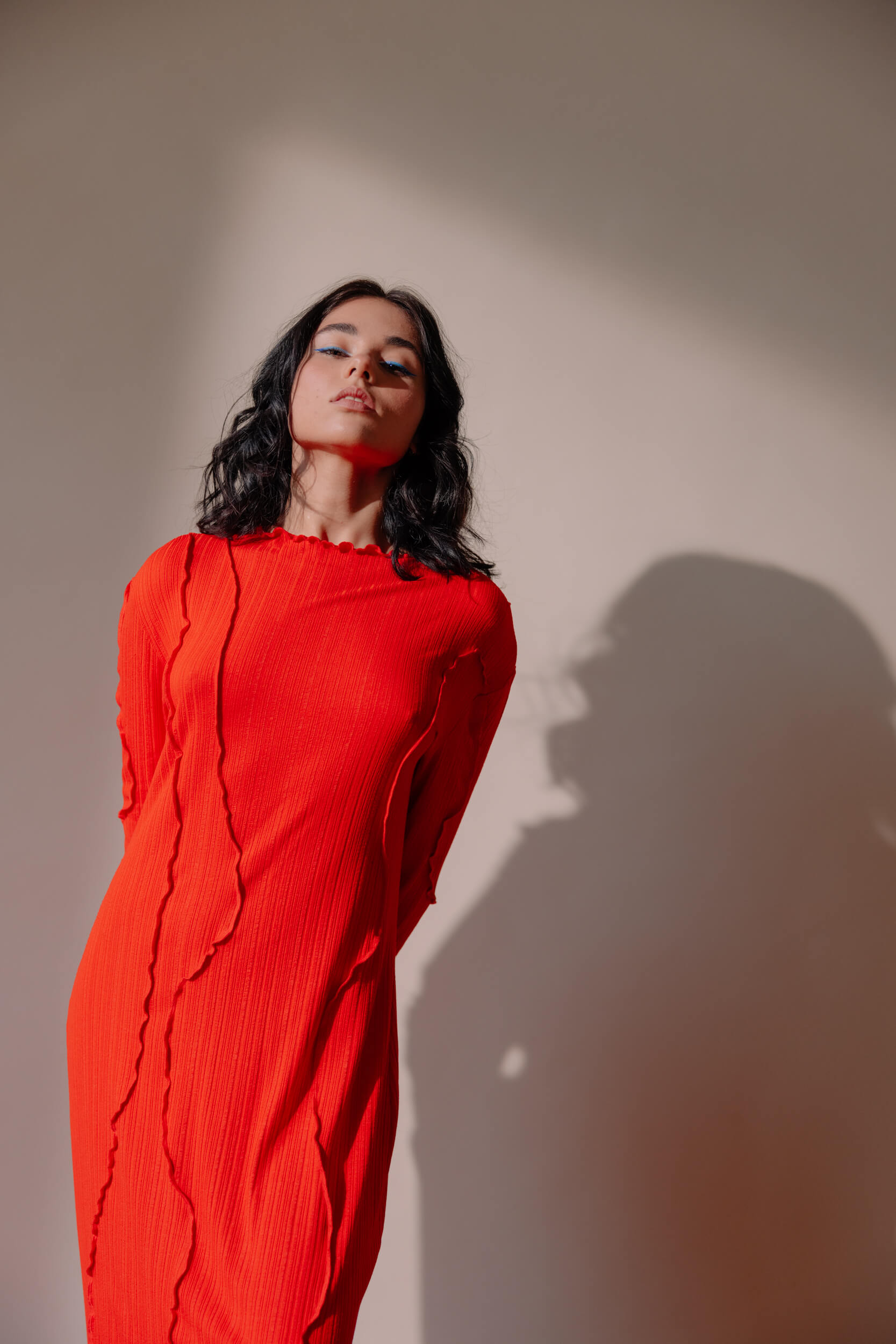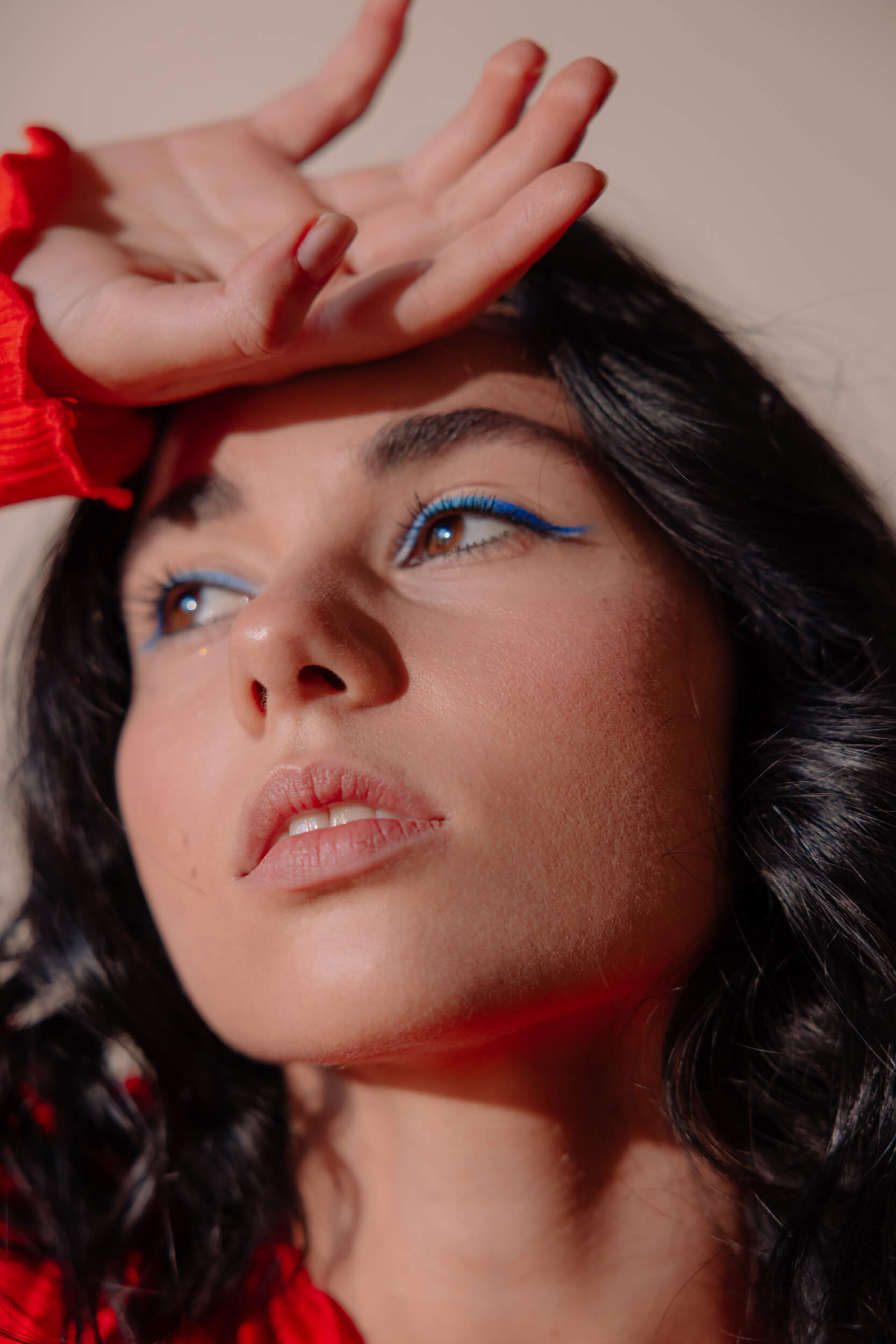 STEP #2
To sculpt your face and highlight its features we used the Contour'n Strobe Kit Palette, a multifunctional kit including 4 powder products with a light and soft texture: a highlighter, a semi-opaque blush, and two bronzers in two different shades – one is light and the other one is darker – to be used depending on the area we want to define, layered or blended together.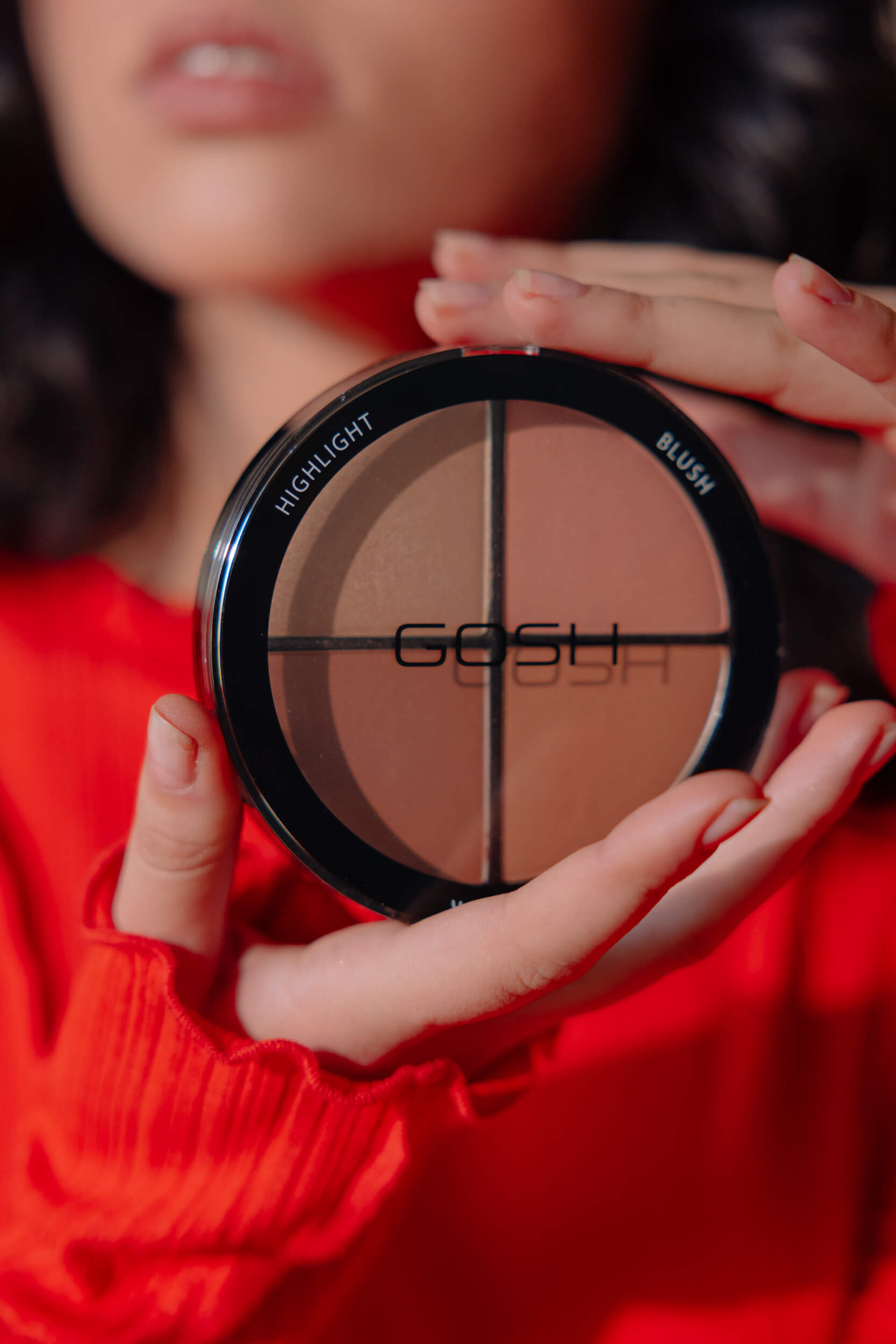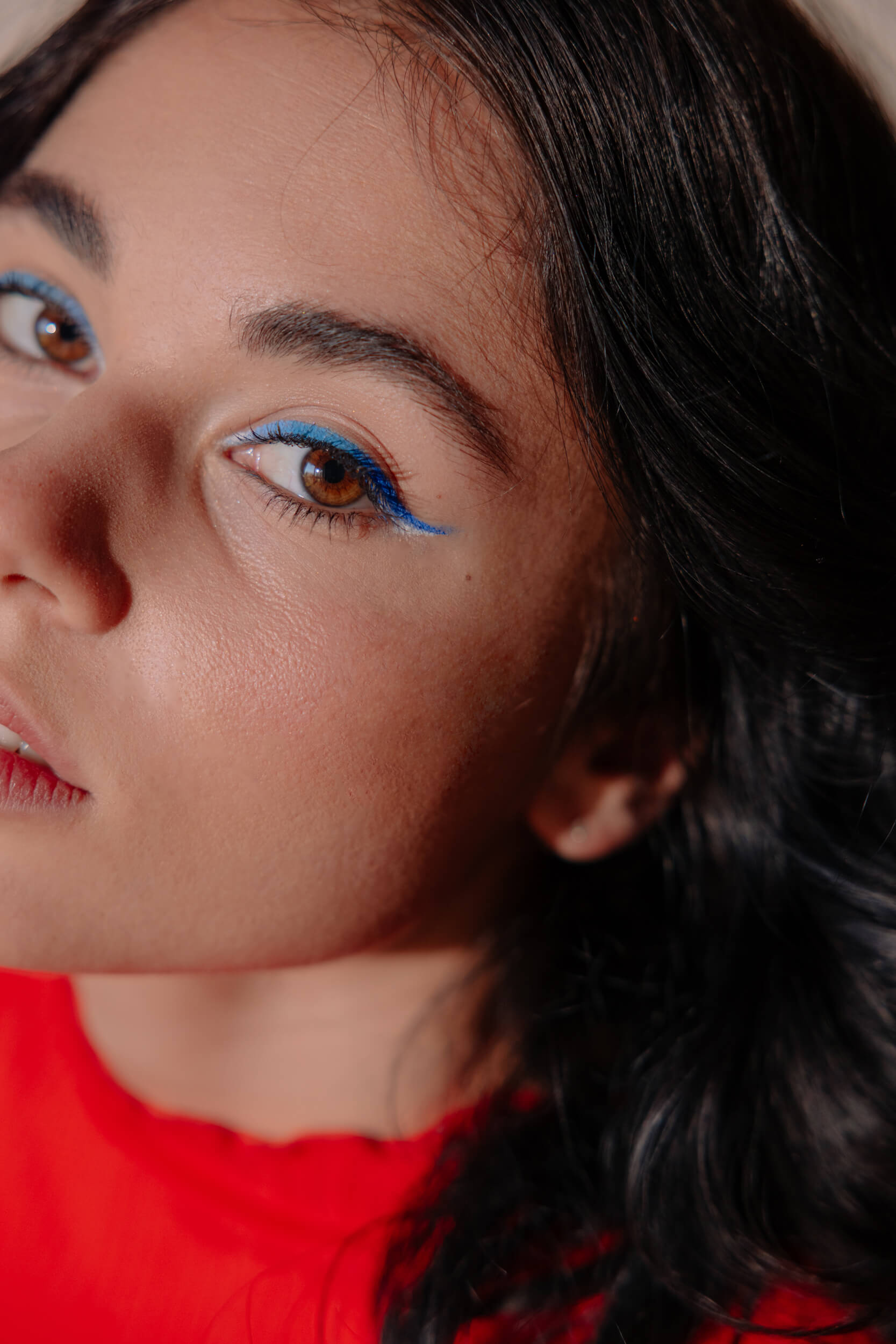 STEP #3
Let's move on to the eyebrows: the duo we chose for this look includes the Ultra Thin Brow Pencil and the Brow Lift Lamination Gel. 
The very first thing to do is fill the undesired little hairless areas of our eyebrows using the Ultra Thin Brow Pencil, a thin pencil on one end, and a precision small brush on the other end; next comes the application of the Brow Lift Lamination Gel, a gel mimicking the lamination technique, which smoothes and models the shape of the eyebrows.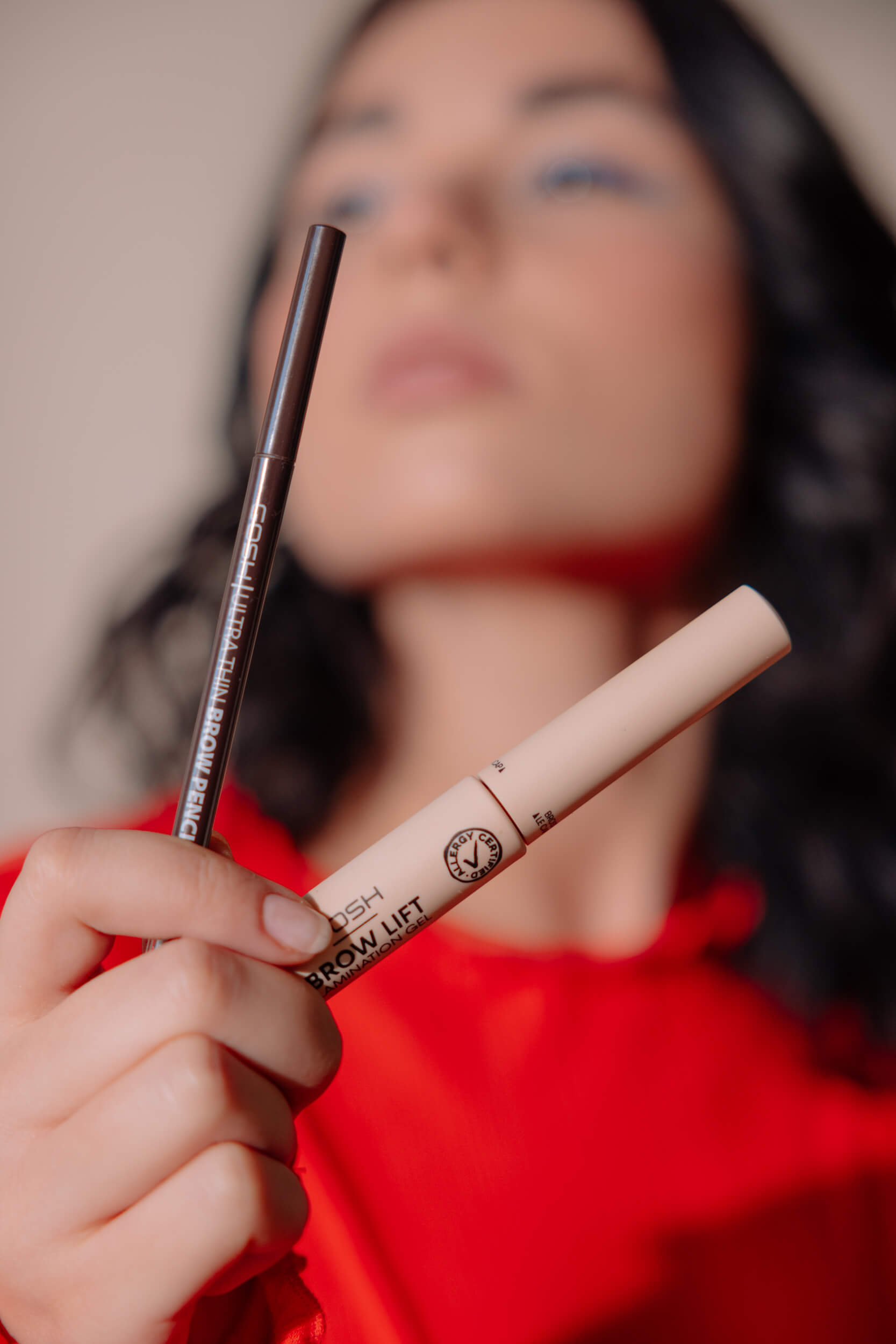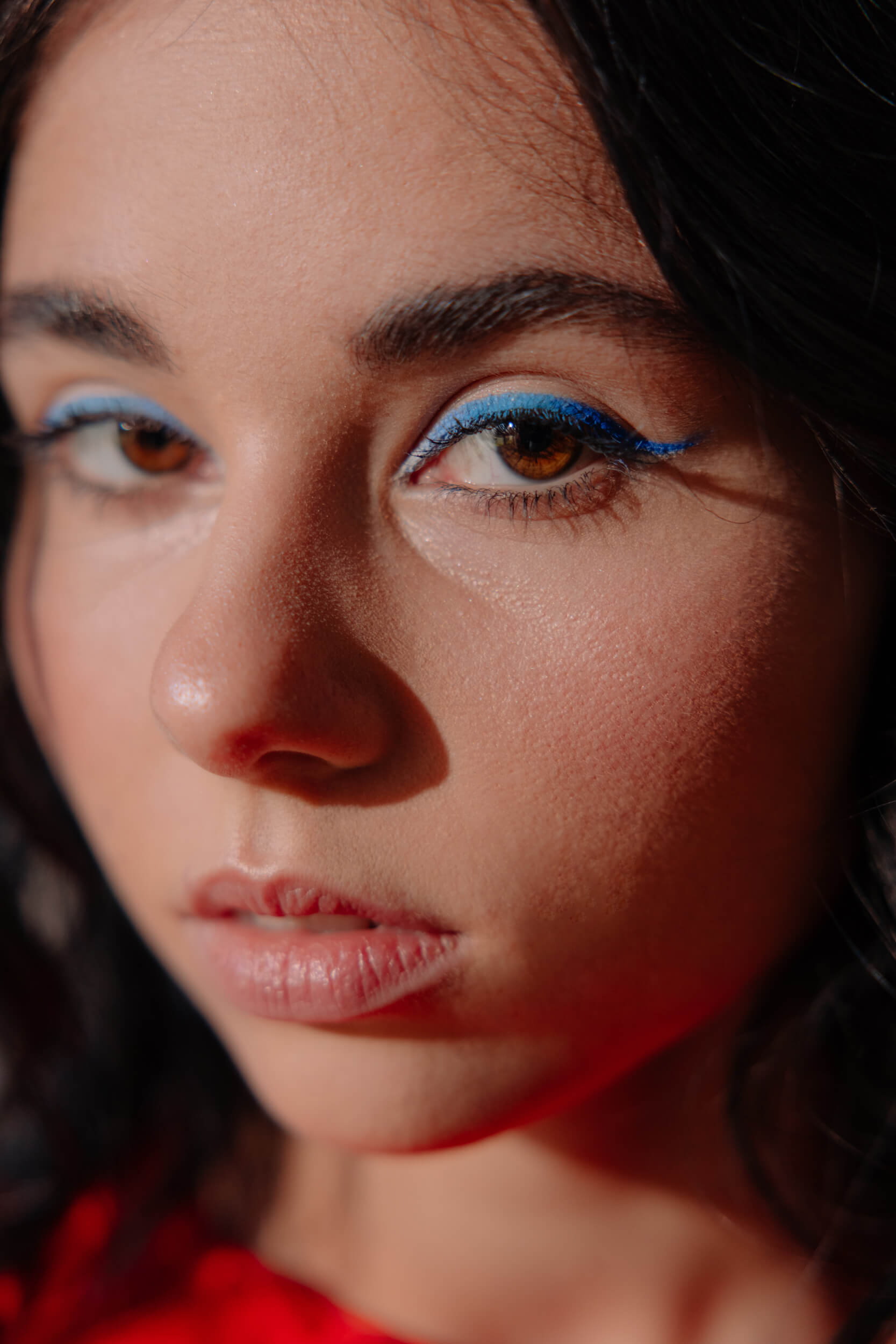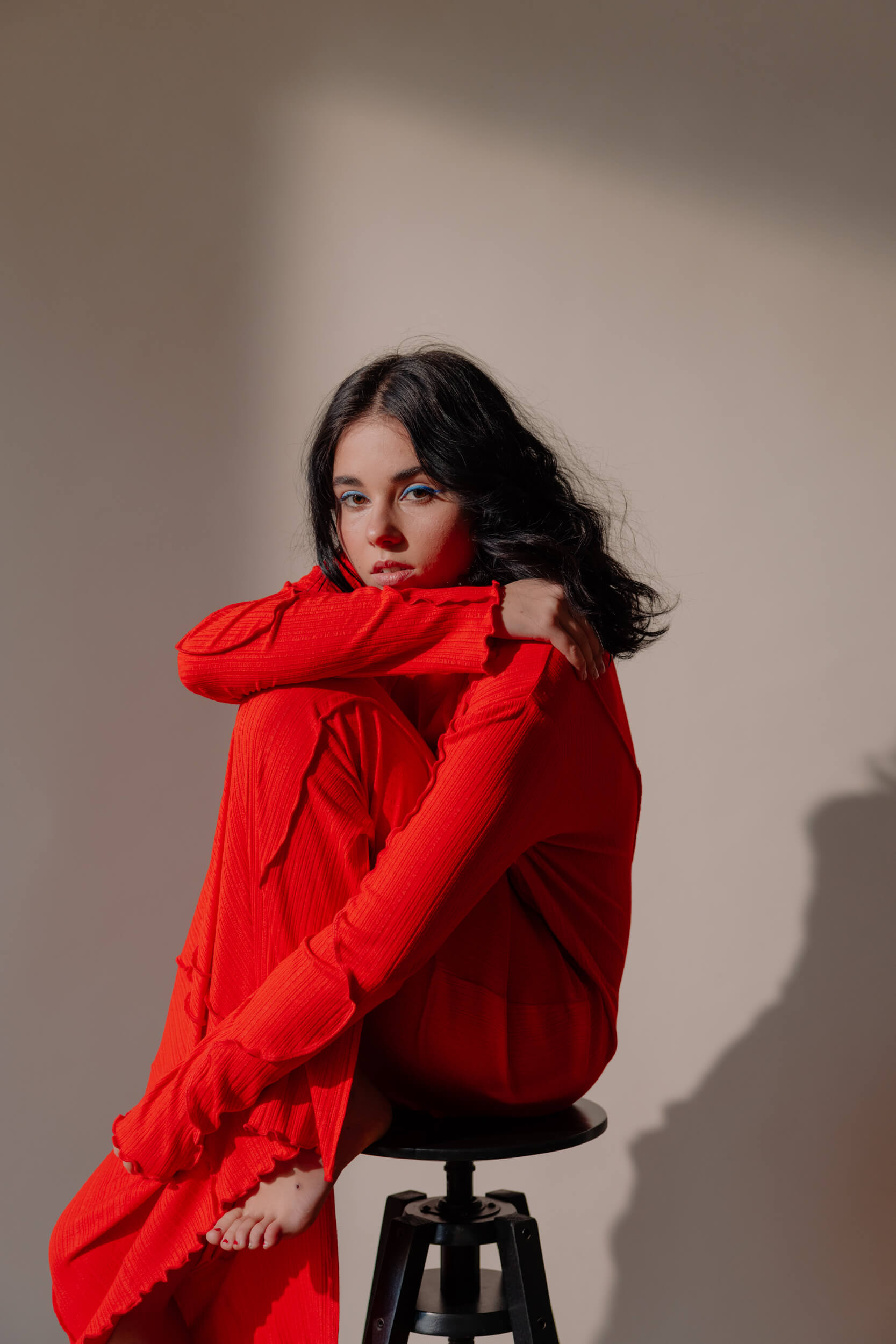 STEP #4
The Waterproof Eye Shadow Base is essential to the long-lasting effect and application process of makeup products: it makes the eyeshadow waterproof and its texture creamy, and its practical stick format makes it easy to apply on the eyelid. Moreover, since it has a high melting point, it's also perfect to be used in summer, when it's hot outside, to fix eyeshadows and prevent makeup to melt or start running because of sweat and humidity.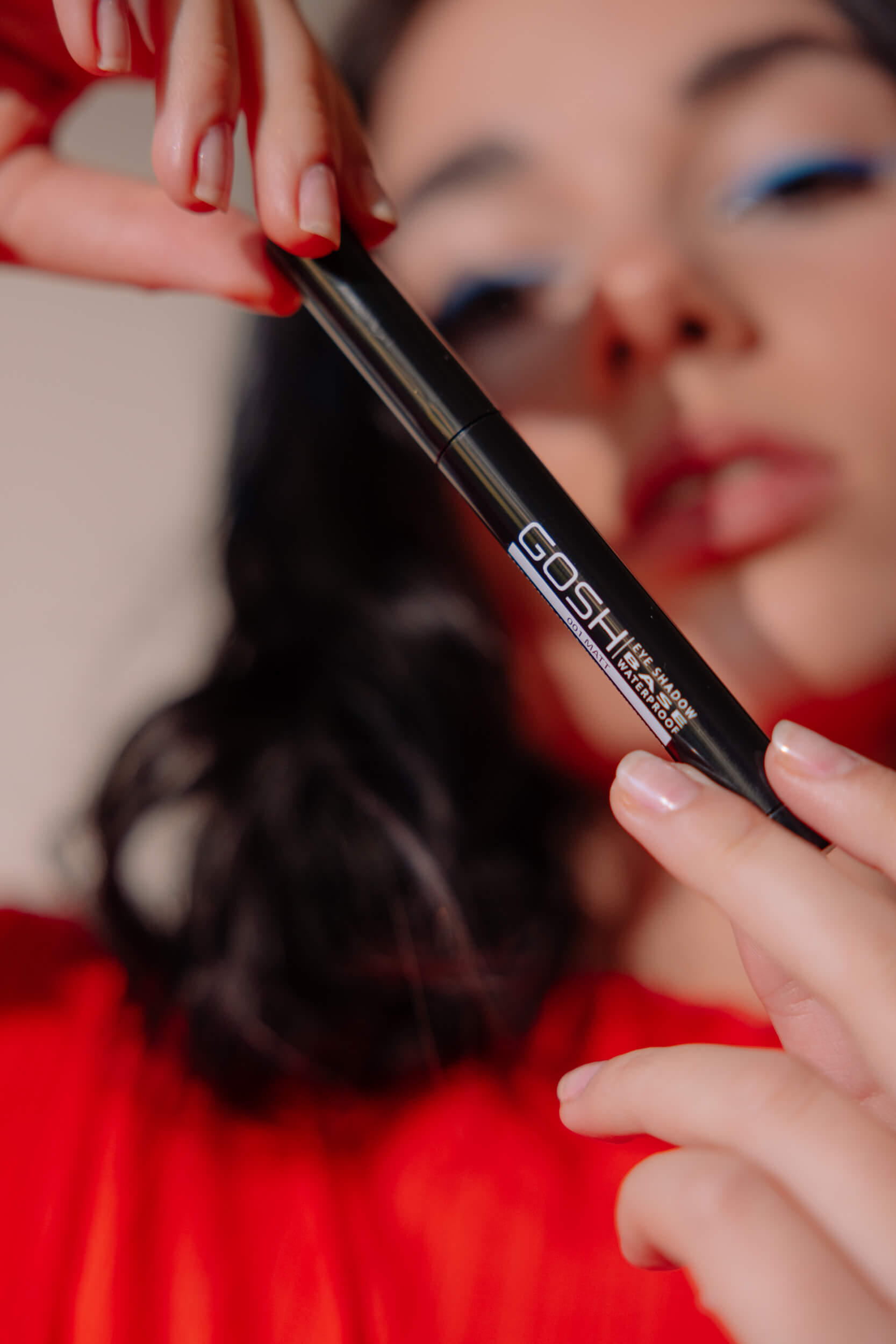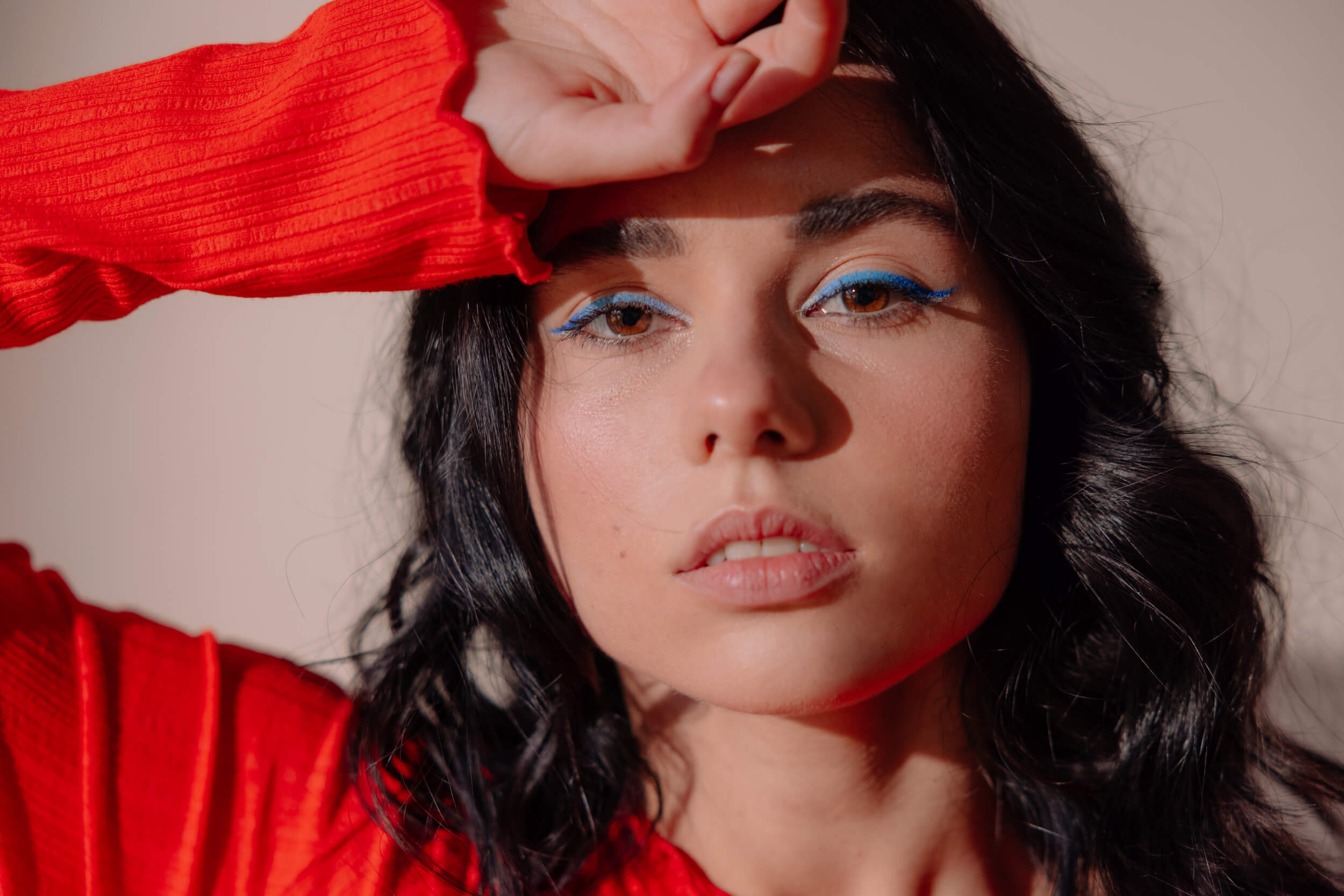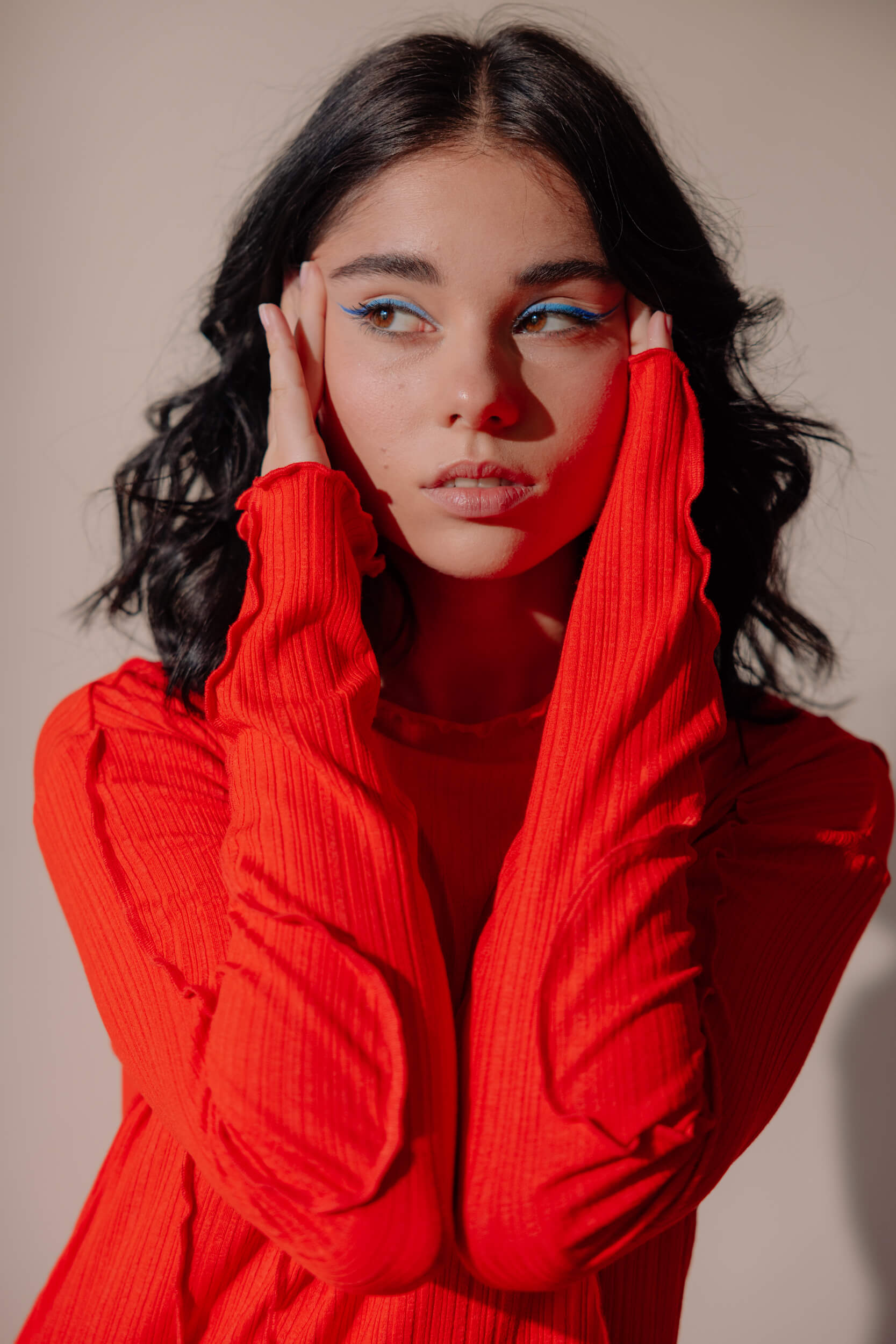 STEP #5
And now, all eyes on us: Matte Eye Liners are creamy, hyper-pigmented, and extra-blendable, formulated to trace a vivid color in just one stroke. The colors we used are Dover White in the inner corner of the eye and, more and more blended, Ocean Mist and Caribbean, up to an electric blue: Crazy Blu.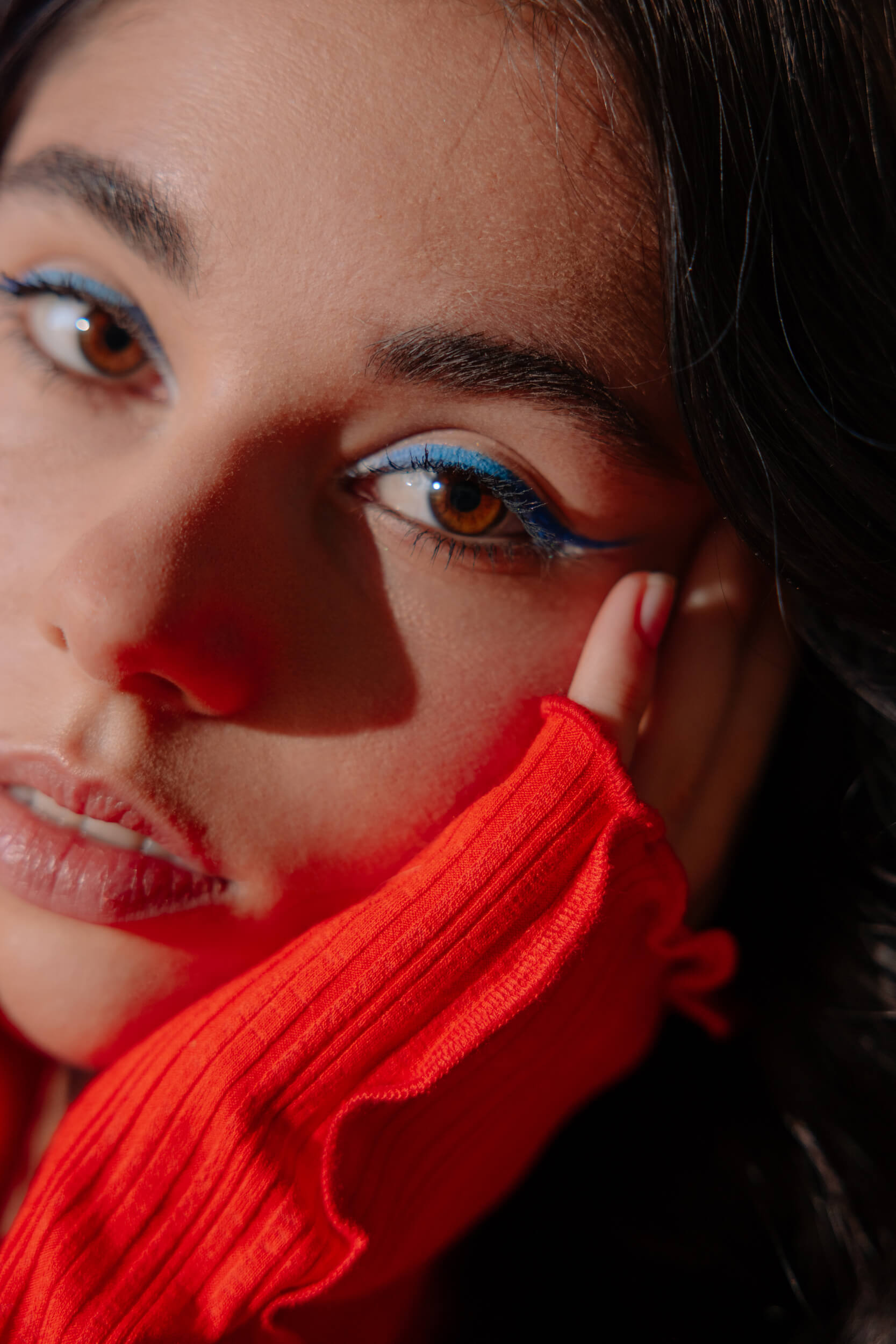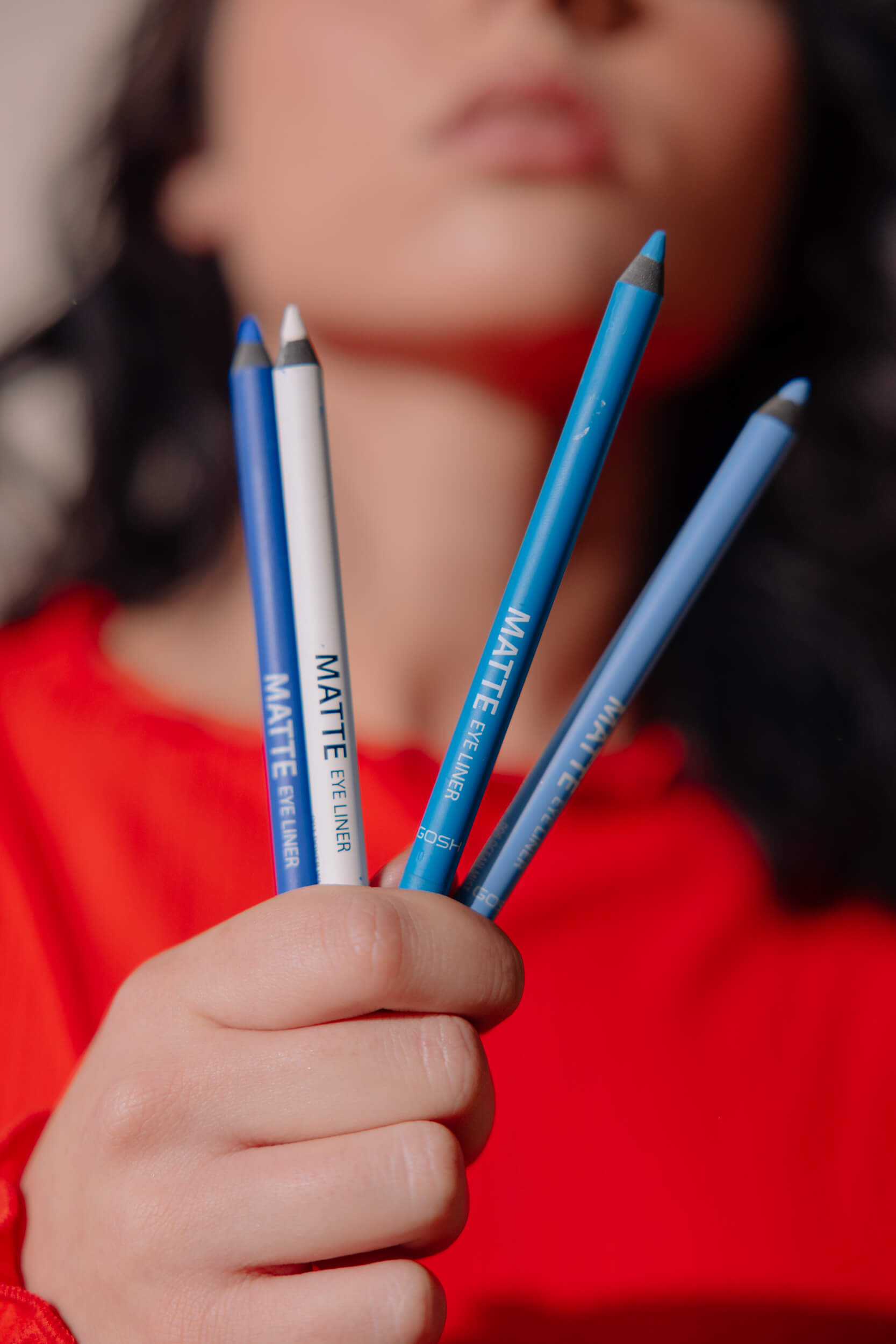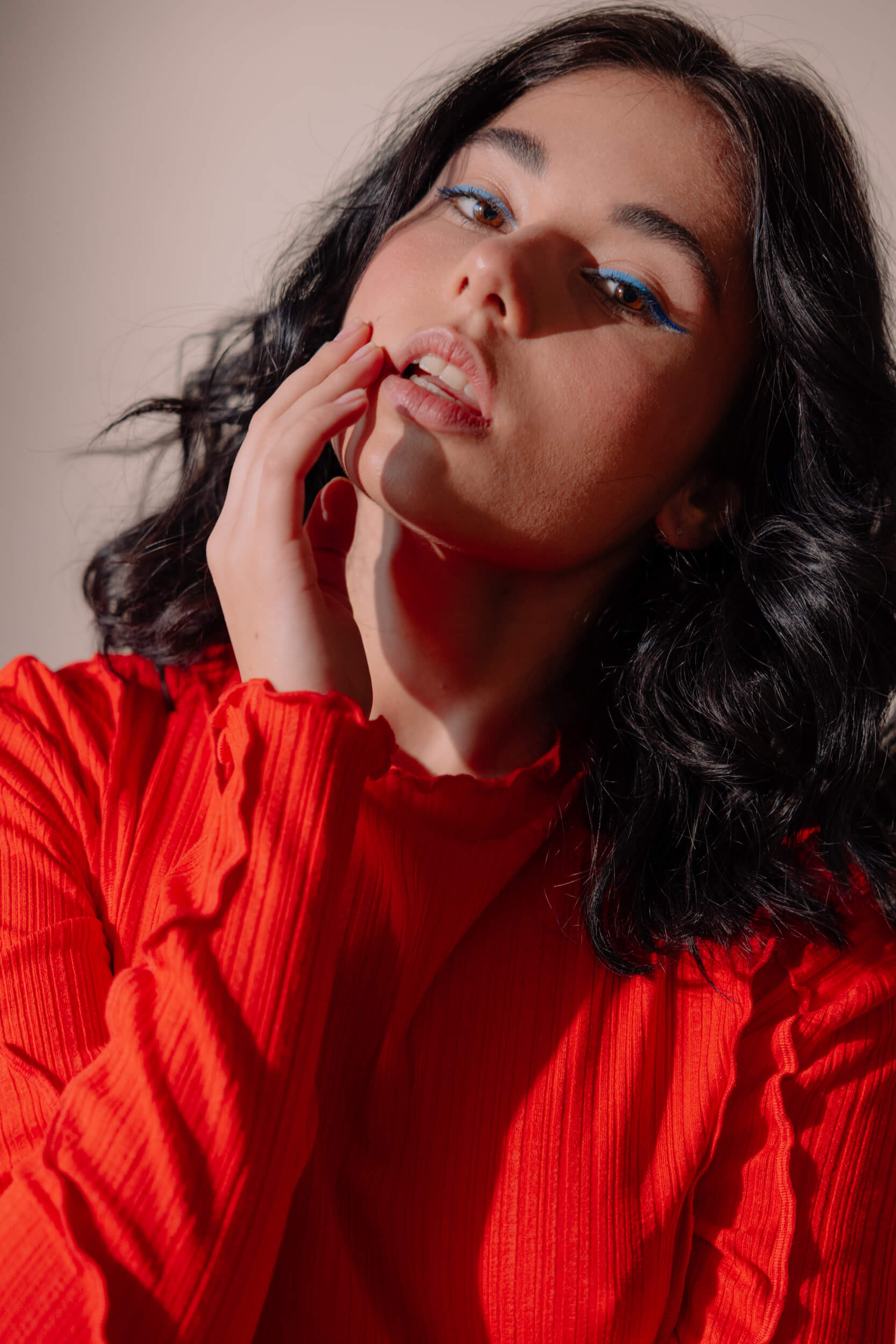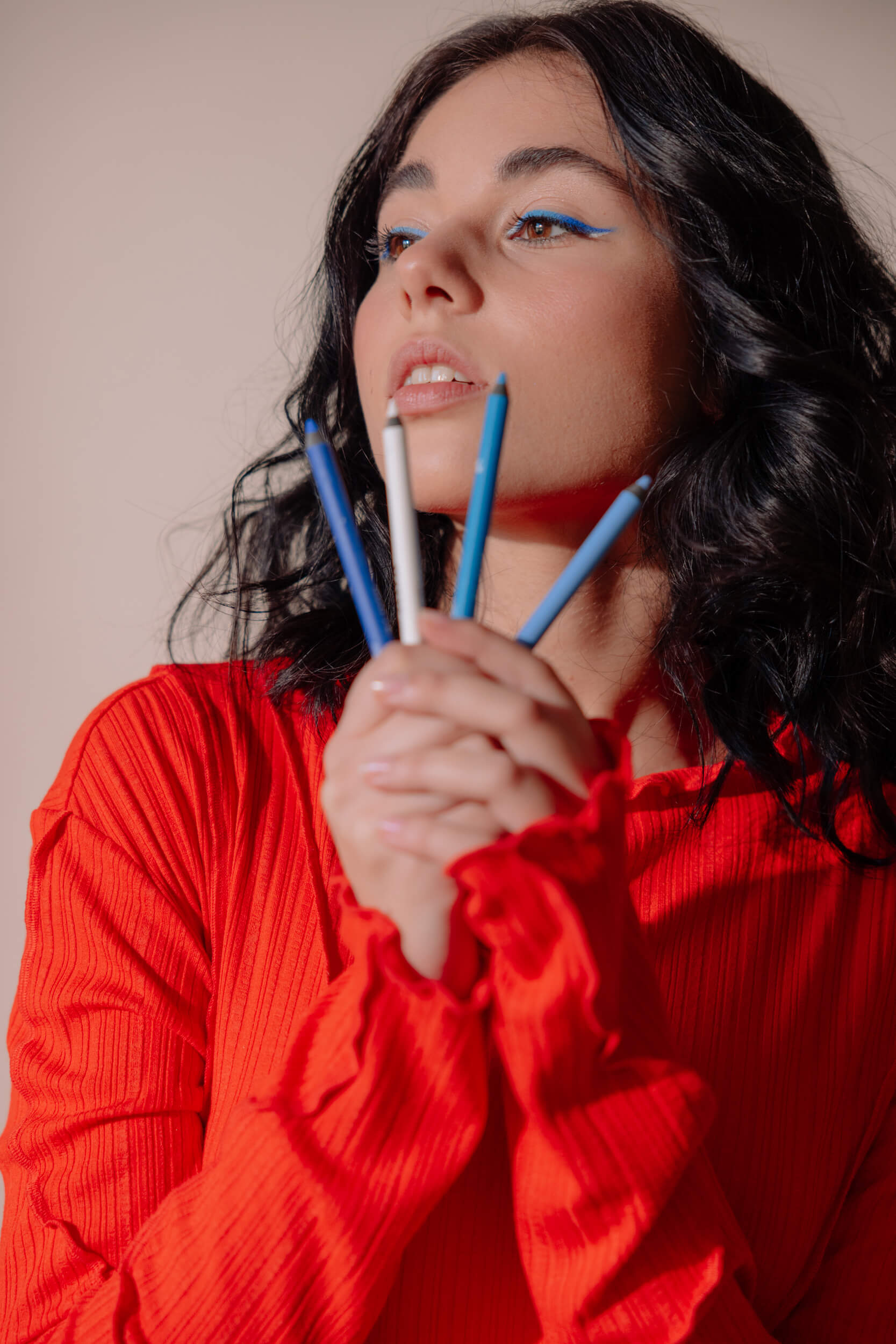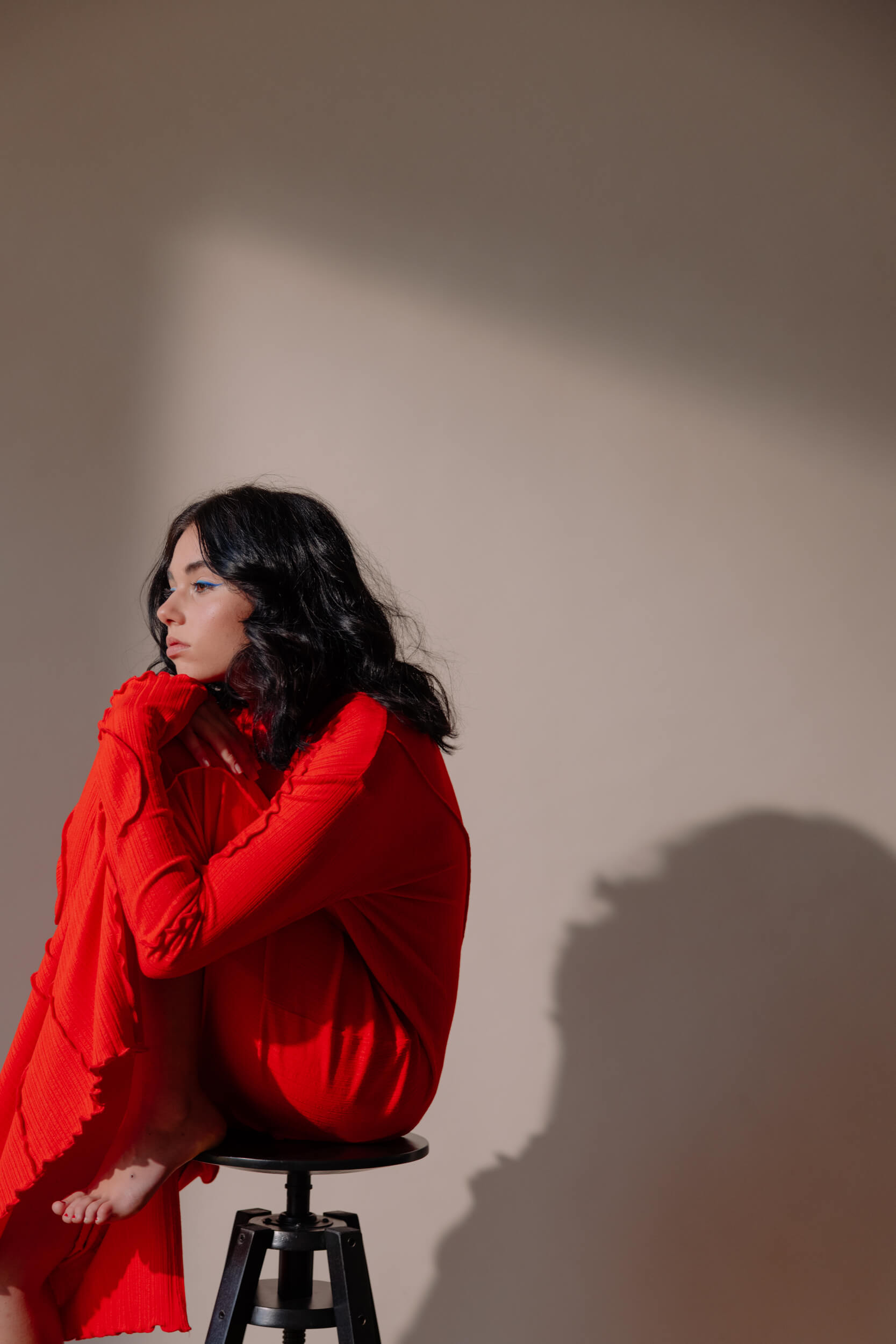 STEP #6
A touch of Just Click It cannot be missing! Volume Mascara, a deep black mascara that volumizes and lengthens the eyelashes in just one stroke, thanks to its thin brush and its special formula, a unique blend of waxes that defines and intensifies the eyes with no clumps in sight. If you're rather into a more natural look, or if you prefer something strong and distinctive, you just need to dose the applications to achieve your desired result. Moreover, this mascara is truly suitable for everyone: in fact, just like most of Gosh's products, it's certified by Allergycertified!