Summer practically forces a girl to show some skin, at least for a couple of days of unexpected heat or on the occasion of a holiday south, so we decided to roll with one of this summer trend du jour: glitter make up all over.
Last season's Fashion Weeks foresaw the glitter, Holographic and Chameleon mania, as seen on Chanel's glittery ear, while Coachella baptised it. The Italian influencer Chiara Ferragni rocked golden and shimmery lash lines, Joan Smalls exhibited fake sparkly tears and endless cheekbones were contoured with metallic powders instead of bronzer. Ok, maybe at Coachella people were dressed only in Glitter, with the borderline scandalous trend of the "glittery breast", but we're not sure to go that far.
Feeling like Ke$ha and not completely at ease is mandatory, at least for the first few minutes, but getting used to the sparkle was surprisingly easy.
The good thing about shimmer is that is versatile. The level of transgression is up to who wears it and, with the right choice of products, that makes glitter comfort zone approved and, yet, super trendy.
For example, Peter Phillips created golden and glittery lips for Fendi, impossible to go unnoticed and yet mesmerizing, like star powder splashed on earth, while François Nars for Marc Jacobs went for a more subtle and metallic eyeshadow.
Would you love to discover the wonders that a glittery lip kit could do for your summer days (something that resembles the look created for DNKY by MUA Pat McGrath, perhaps) or, maybe, it's time for cuddling your own skin with a spray of glittery oil? Either way, the healthy glow granted by summer tan is perfect for a subtle (or not so) touch of sparkle.
_________
Glitter Make Up
Lips
_________
Lip Glacè by Laura Mercier
Kat Von D Sudden Kiss Lipstick
Mac Dazzleglass
_________

Glitter Make Up
Eyes
_________

Make Up Forever Diamond Powder
Urban Decay Heavy Metal Eyeliner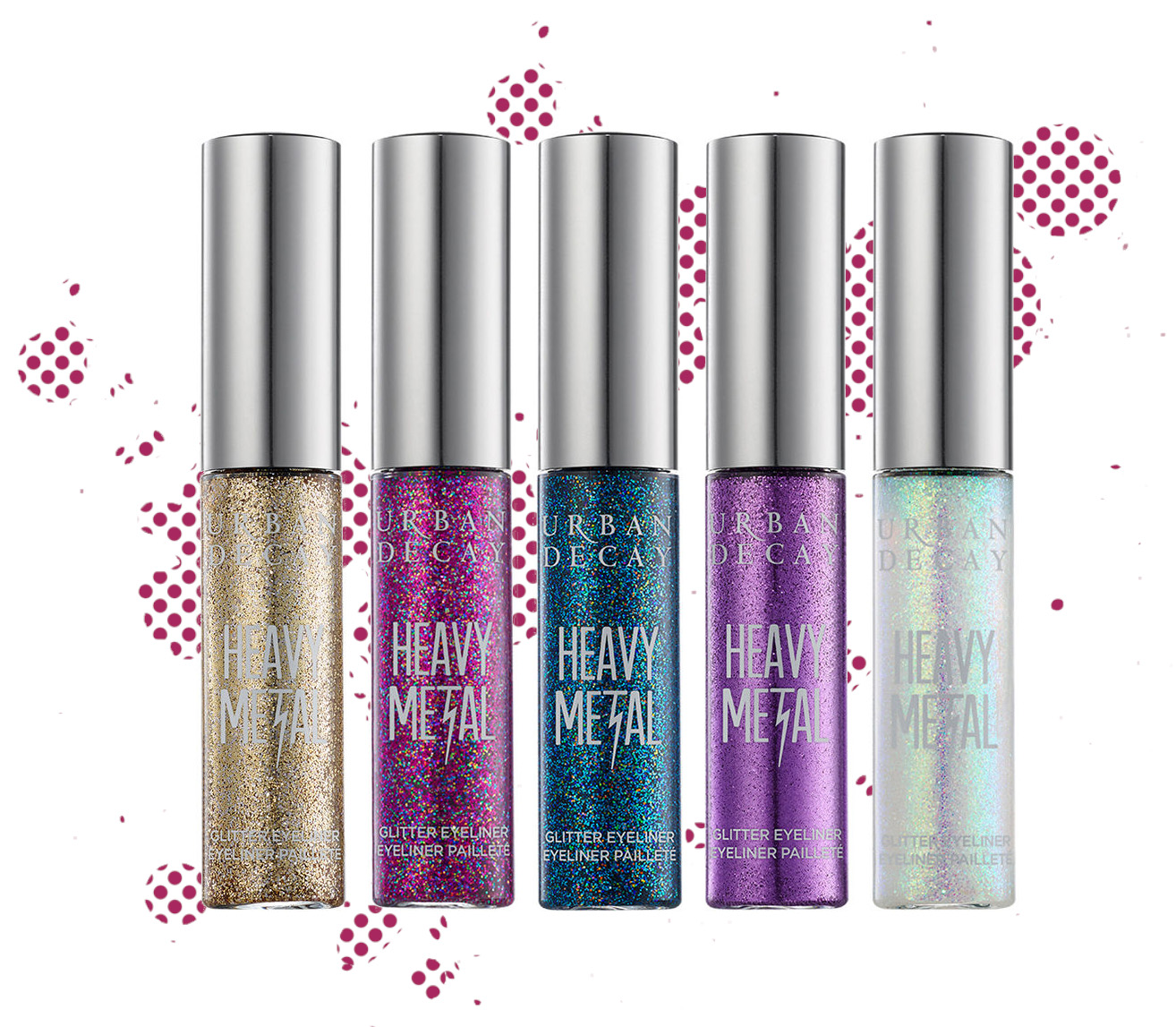 Topshop Chameleon Glow in Changeling
_________
 Glitter Make Up
Nail Polish
_________
Nars Night in Rider

Essie Set in Stones
 Zoya Cosmo Magical in Pixie Dust
_________

Glitter Make Up
Skin
_________

L'Erbolario Brightening Cream
Michael Kors Liquid Shimmer Dry Oil Spray
Thinking that's enough shimmer for one day? That's because you haven't seen the incredibly vast choice of loose glitter, yet. To prove that everybody is going crazy for a good dose of sparkly confetti all over their bodies, names like Colour Pop, Topshop and Obsessive Compulsive Cosmetics have produced lines of face stickers, diamonds and every kind of shimmy goodies. Inspired by a colorful, gipsy look, these lines are just perfect for playing with your look, with the help of summer driven freedom and carelessness.
And if you're feeling extra bold? Try to apply tiny diamonds, shimmering stars and powder on your hair roots, cheeks and chest. Instagram loves it! 🙂
_________
Glitter Make Up
Confetti
_________

Make Up Forever Strass
Cosmetic Glitter by Obsessive Compulsive Cosmetics  
Topshop Iridescent Loose Glitter