Sparkles, sparkles, sparkles! For the winter holidays, the keyword is glitter! For this reason, we have made a list of our favorite glitter eyeshadows – with amazing and different formulas – to create new and original makeup looks.
Shall we start? Let's start.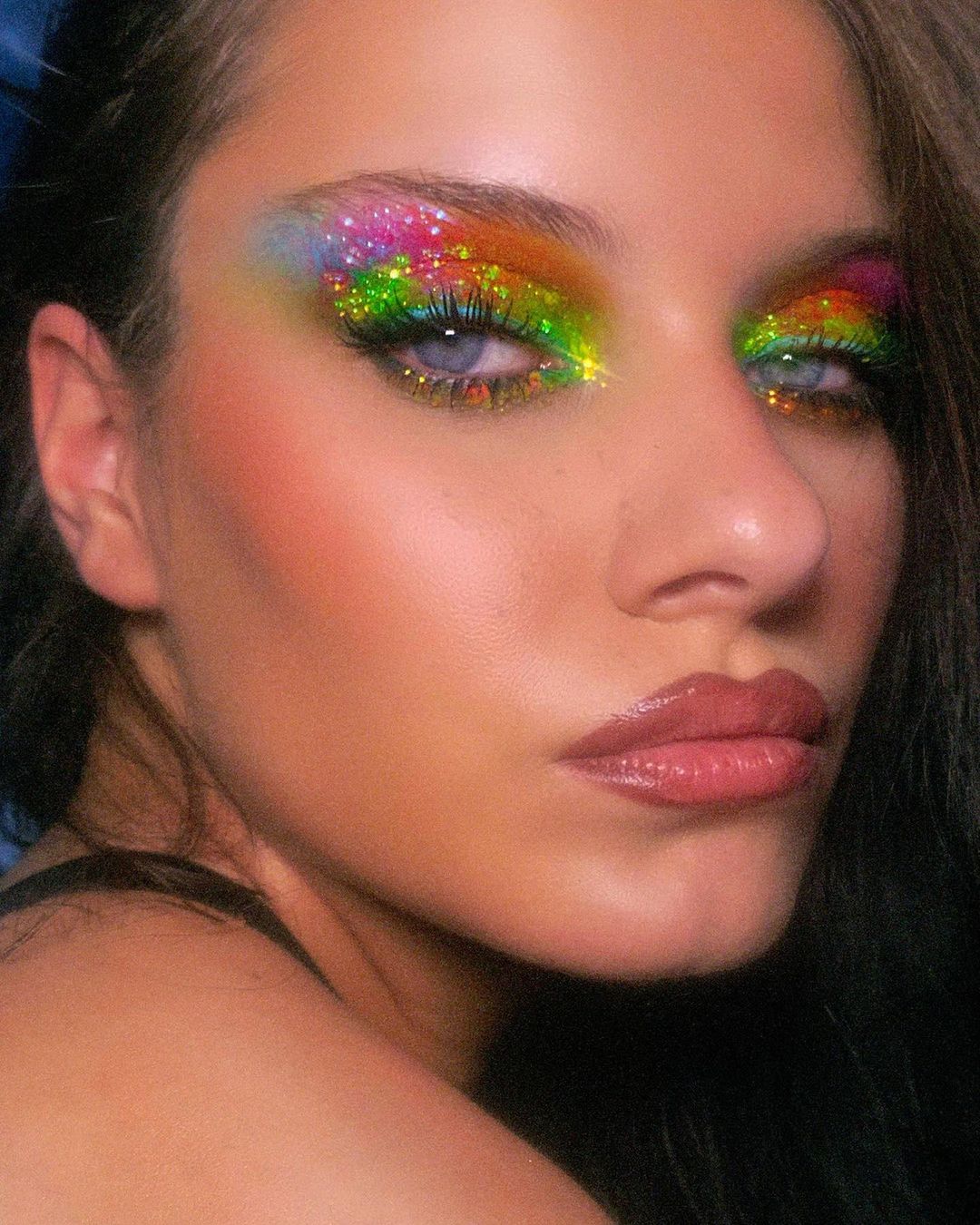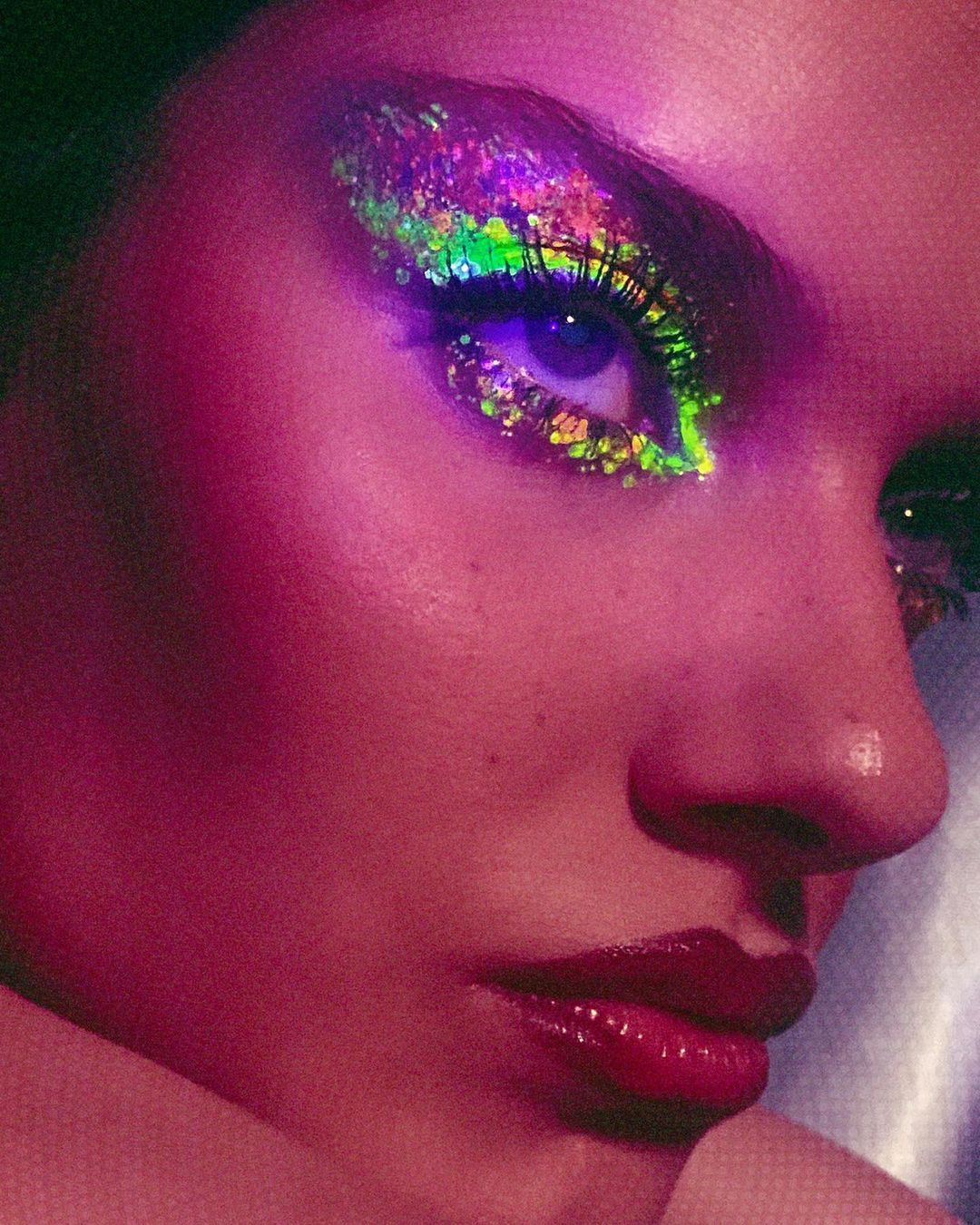 We discovered them thanks to Euphoria and we could not live without them from that moment. In particular, the most amazing and innovative glitter of Lemonhead LA is without a doubt the Glowjam Cosmic UV Glitter Gel, the glitter version with the same texture as the classic Spacepaste, with the usual self-adhesive and hyper-controlled formula, but they have neon shades and become "electrical" in the presence of UV light. The various shades? Commando – Neon Orange UV, Electric Daze – Neon Yellow UV, Hollyweird – Neon Pink UV, Marina – Neon Blue UV and Palms – Neon Green UV.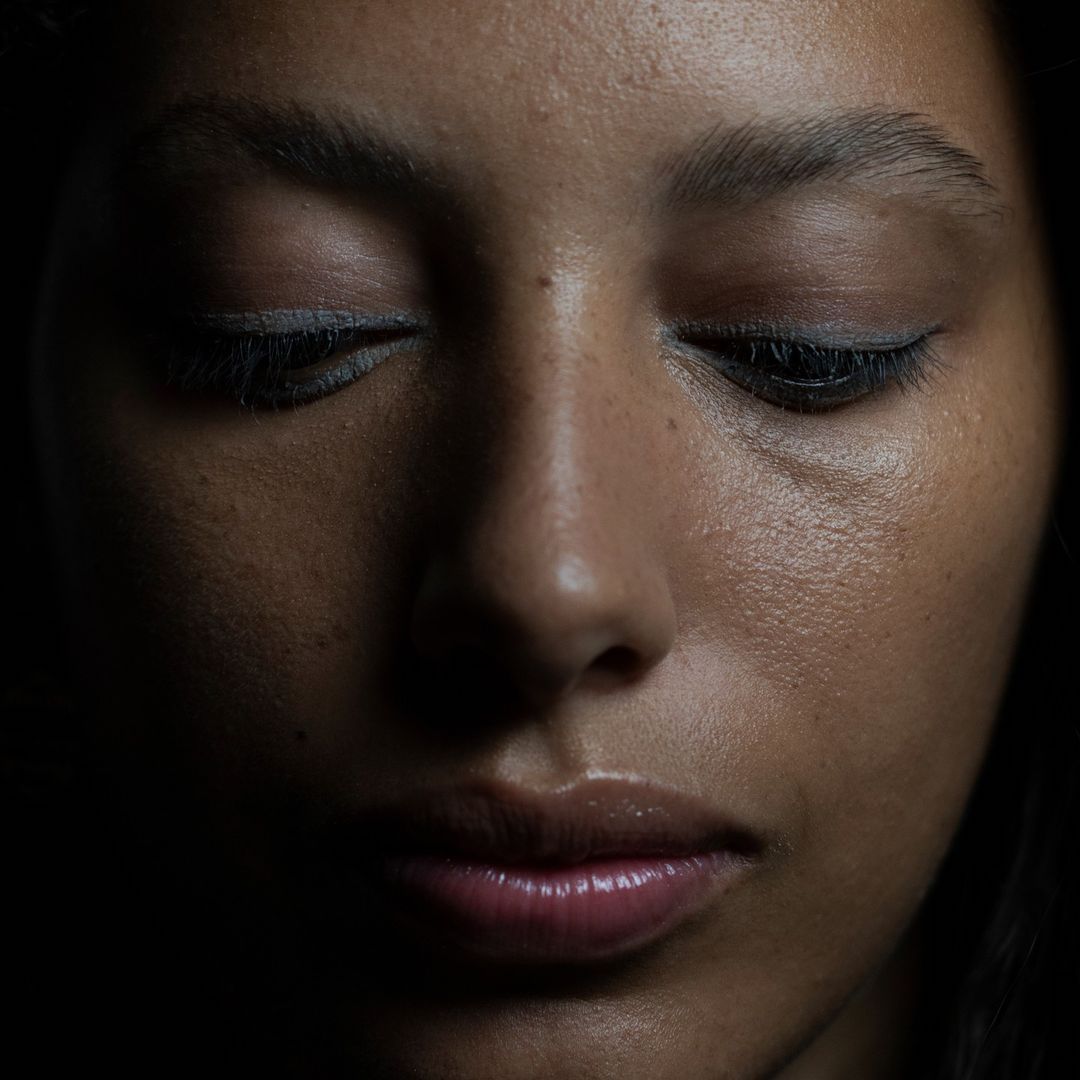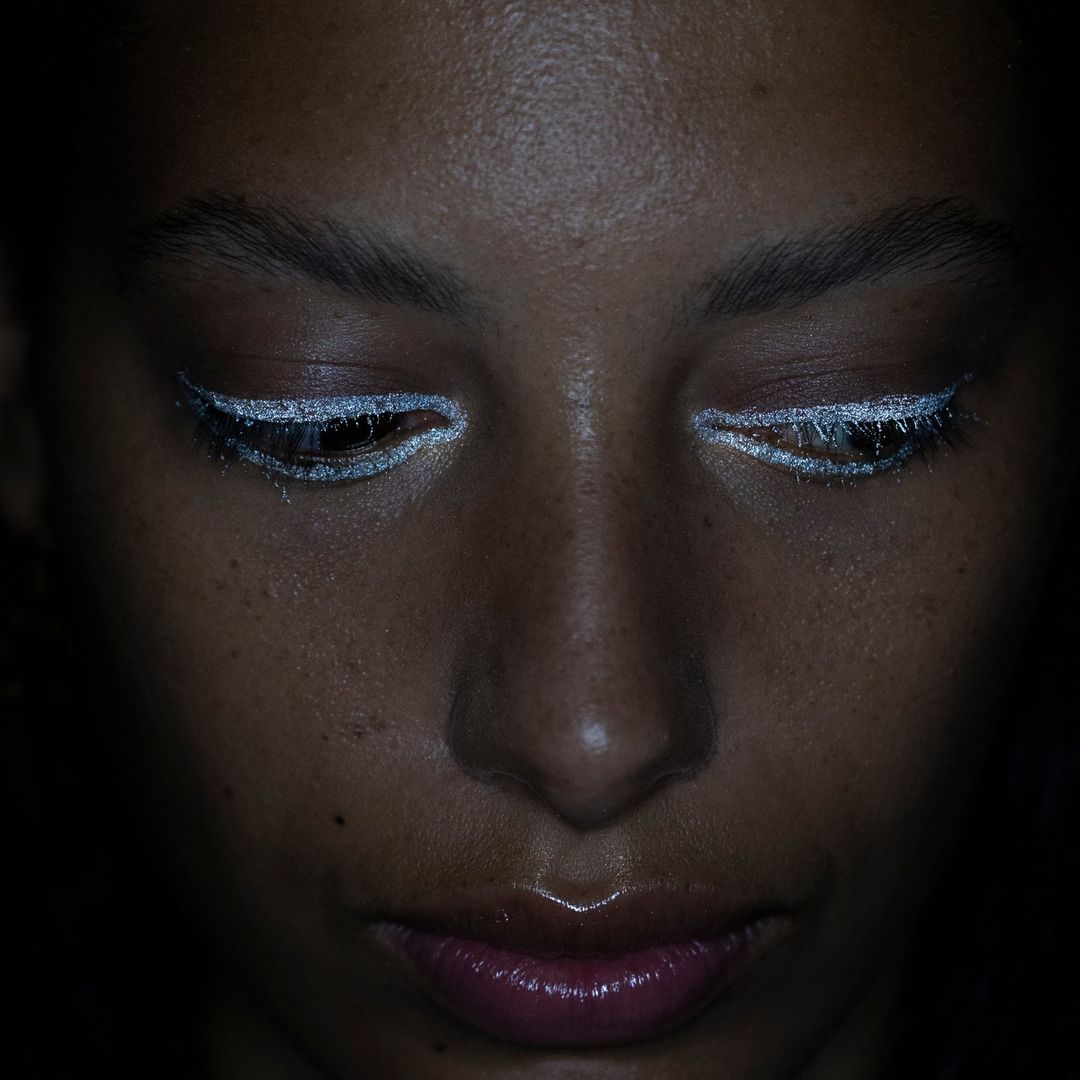 To continue the list of the wow glitter eyeshadows, here we are with the first Dual Reality makeup of the world. The Unseen Beauty has created a reflective eye product that transforms with the flash of a phone camera, blurring the boundaries between digital and physical realities. Available in 2 colors – the Shade: 8.08, a taupe gray, and the Shade: 4.10, black – will appear in fact and on your eyelids with their original color, while on the screen will be silver and reflective. Formulated with retro-reflective beads, and small glass balls with an aluminum coating on one side, a feature that enables them to transform when they reflect light directly, these eyeshadows allow you to see and simultaneously do not see their brightness. So, how are reflective beads different from glitter? Glitter and Bio-glitter are usually made of cellulose coated in aluminum and their individual pieces are flat, which means that they do not retro-reflect. In contrast, Spectra beads are made of glass and are spherical, allowing them to retro-reflect light. In addition to that, they are not considered toxic or harmful to the environment!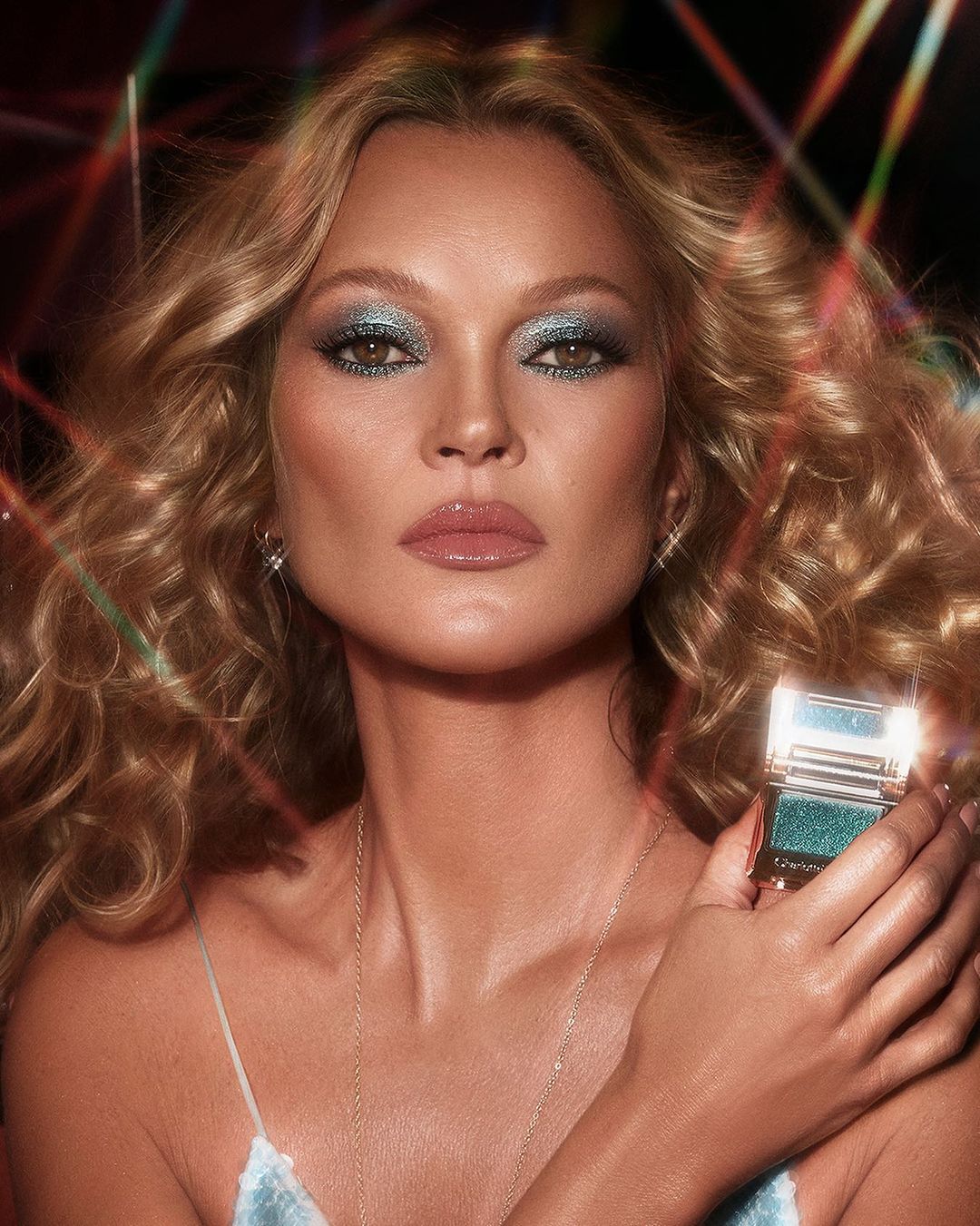 Sometimes, however, even without "special effects", there are glitter eyeshadows that have conquered our hearts thanks to the superlative brightness that emanate: this is the case of the New Hypnotising Pop Shot signed, of course, Charlotte Tilbury. Inspired by diamonds and their ability to hypnotize anyone, they are multidimensional eyeshadows that contain pearly trichromatic pigments that reflect light, multichromatic pearls – to create a dynamic kaleidoscopic and iridescent effect, translucent and micronized powder for a silky and shiny texture, and biodegradable glitter.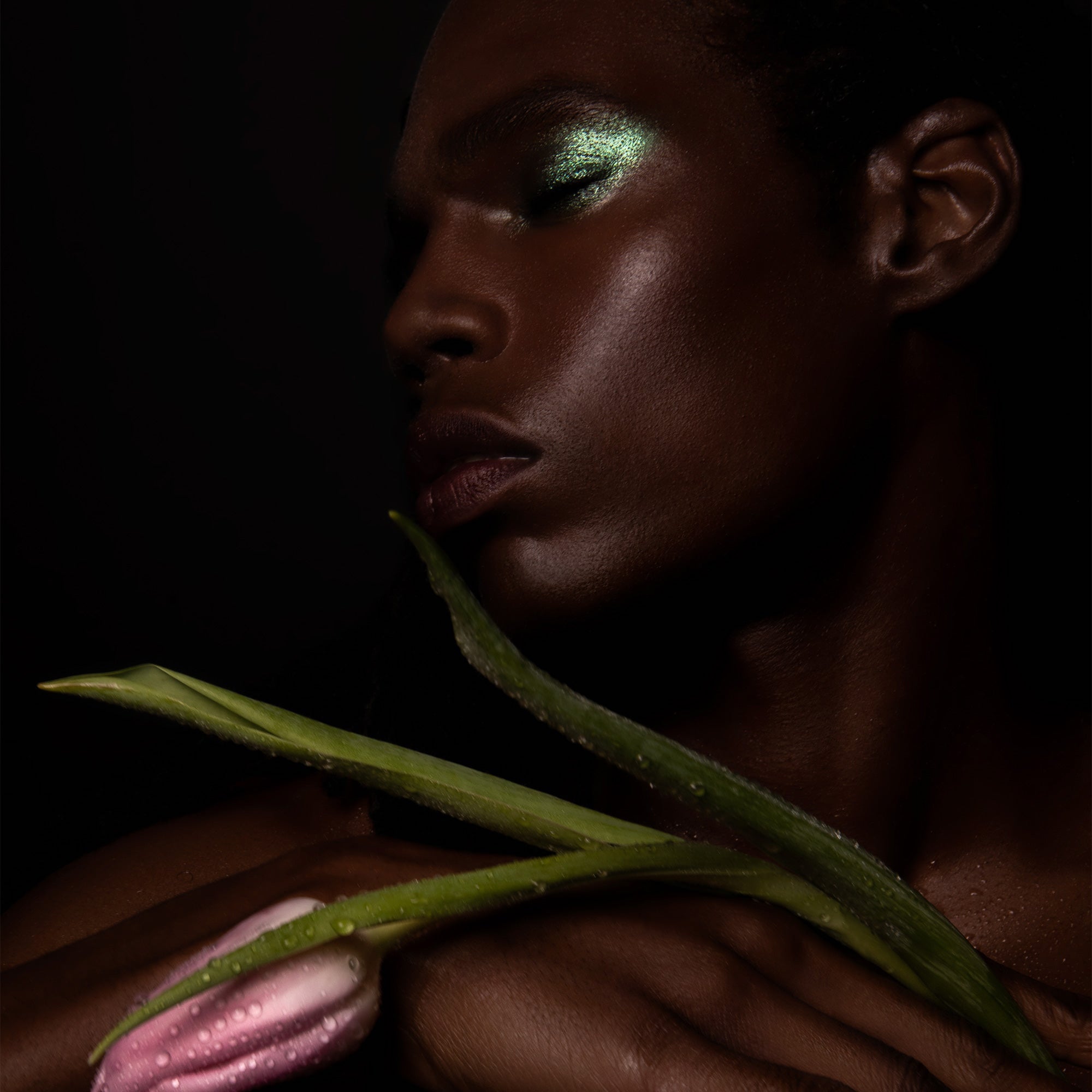 Imagine the absolute magnificence of the constellations enclosed in an eyeshadow: the Celestial Sphere Gelée Eye Gloss by Rituelle De Fille are magical creations that capture the night sky in a small packaging to keep in your bag. 
Each Gelée formulation, brilliant and super shiny, is made with iridescent and dimensional pigments, making every color incredibly vibrant while maintaining its translucency. What are our favorite shades? Scarabeus, an iridescent electric green that takes its name after the beetle's constellation, evokes the brightness of the iridescent green shell of a beetle, and Rose, a red-purple/burgundy with golden particles, inspired by the constellation of the rose.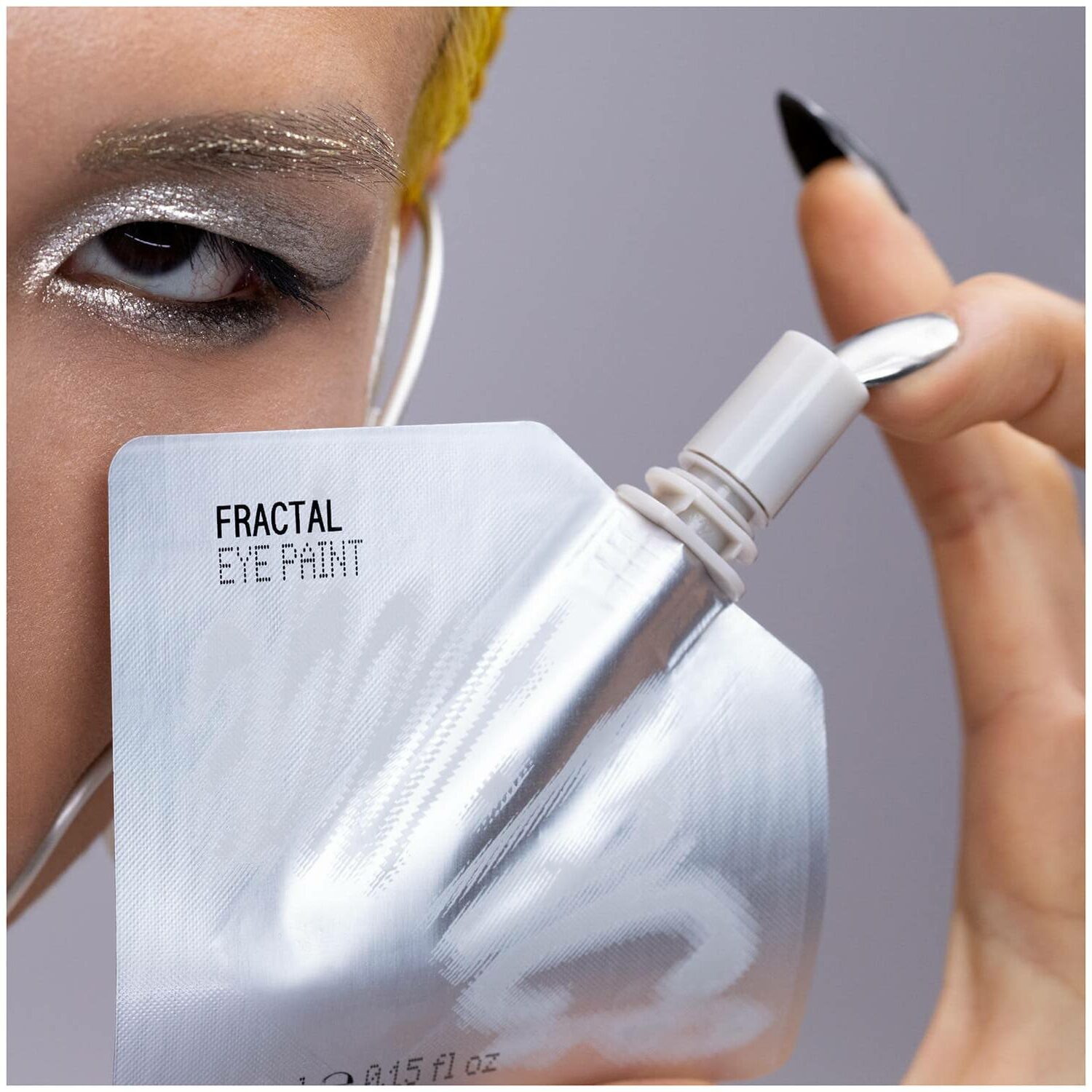 An intense eyeshadow mousse with a pearlescent finish that is also long-lasting, waterproof, and smudge-proof. The glitters inside this eyeshadow are super fine, microscope-proof, but with a highly luminous effect. In addition to that, the surprising innovation of this product is also the packaging, which resembles that of a juice box, to be kept in the bag and "spread" if necessary thanks to the supplied sponge applicator.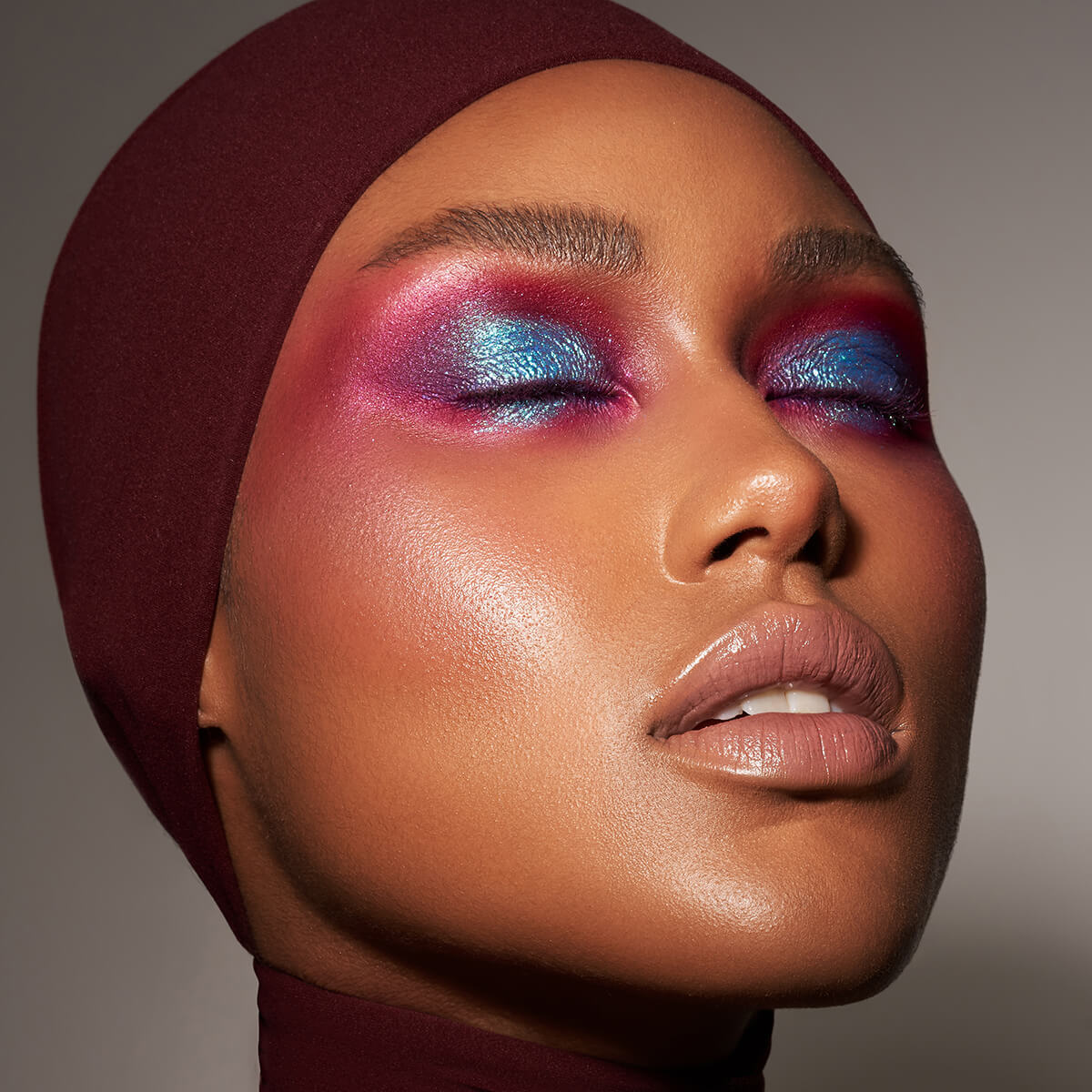 Who doesn't love Danessa Myricks' creamy and highly pigmented eye shadow? Yeah, anyone.
In this case, the iconic formula mixes with a shiny effect! An extremely versatile hybrid "colored cream" that can be used on lips, eyes, or the whole face with a brilliant but refined finish.