This month, we discover the beauty brand Rowse, on a mission to reconnect people to nature through the healing and therapeutic power of plants, targeting the creation of a sustainable, handmade brand that respects our skin.
It was a particularly gray-weathered Parisian afternoon, in 2018, when Nuria Val, a traveler and photographer, and Gabriela Salord, an expert in cosmetics marketing, came across each other for the first time. 
A random encounter to which the pharmacist Lamia El Kadiri's knowledge will add up before giving life to the brand that we all know today as Rowse. Three women who have combined their passion for plants with scientific knowledge in creating a brand that has reinvented the way we relate to nature, to offer us a collection of essential plant-based products for a minimal, simple, and effective routine. Regardless of skin type, gender, or age. 
For face, body and hair.
Rowse was born as a tribute to nature and, consequently, as a sustainable brand: in addition to reducing its environmental impact beyond labels and packaging, for the founder sustainability means above all making ethical decisions when it comes to sourcing and producing their products, as well as maintaining a long-term commitment to return to the Planet what we borrowed. Furthermore, Rowse also collaborates with small independent and local laboratories based in Spain, using cold pressing processes instead of heat or chemical solvents that are often used in the beauty industry and works with small batches to ensure traceability, as well as the maximum freshness and quality of each cosmetic that is delivered from the warehouse.
Finally, all Rowse ingredients are organic, vegan, and sustainably sourced and all formulas are studied, tested, and developed in their own laboratory, where founder and pharmacist Lamia El Khadiri creates small magic potions for our skin care.
Our favorite Rowse products: The Shining Star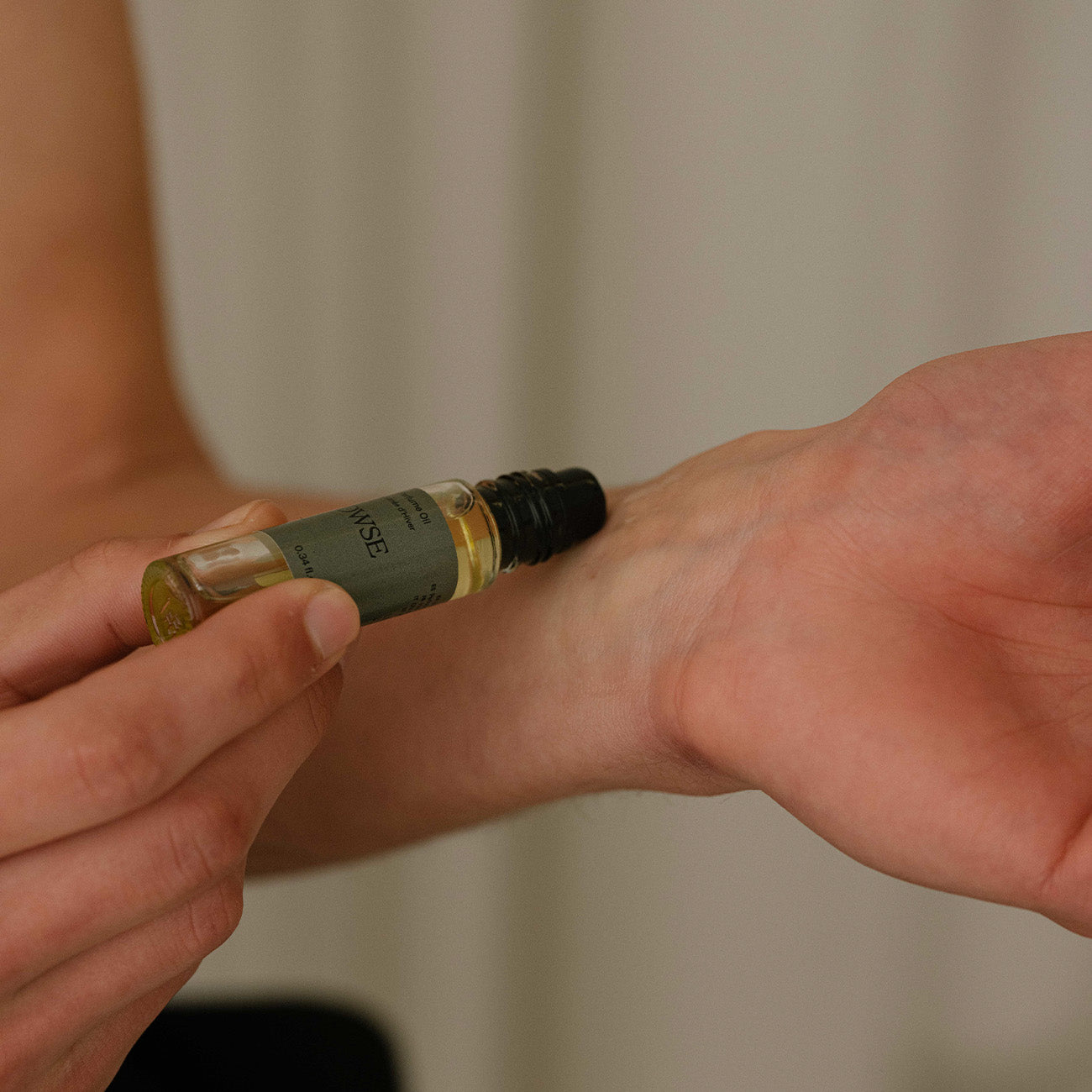 Inspired by Winter Body Oil, this perfume comes in a practical roll-on bottle that allows a targeted application and fits in any bag and pocket! Earthy and woody, cool and warm at the same time, the Winter Perfume Oil is rich in pure vegetable essences and opens with green mint, cedar, and cardamom of Atlas combined successively with a hint of rock roses, citrus, and patchouli to deliver us to the heart of a cool and foggy forest.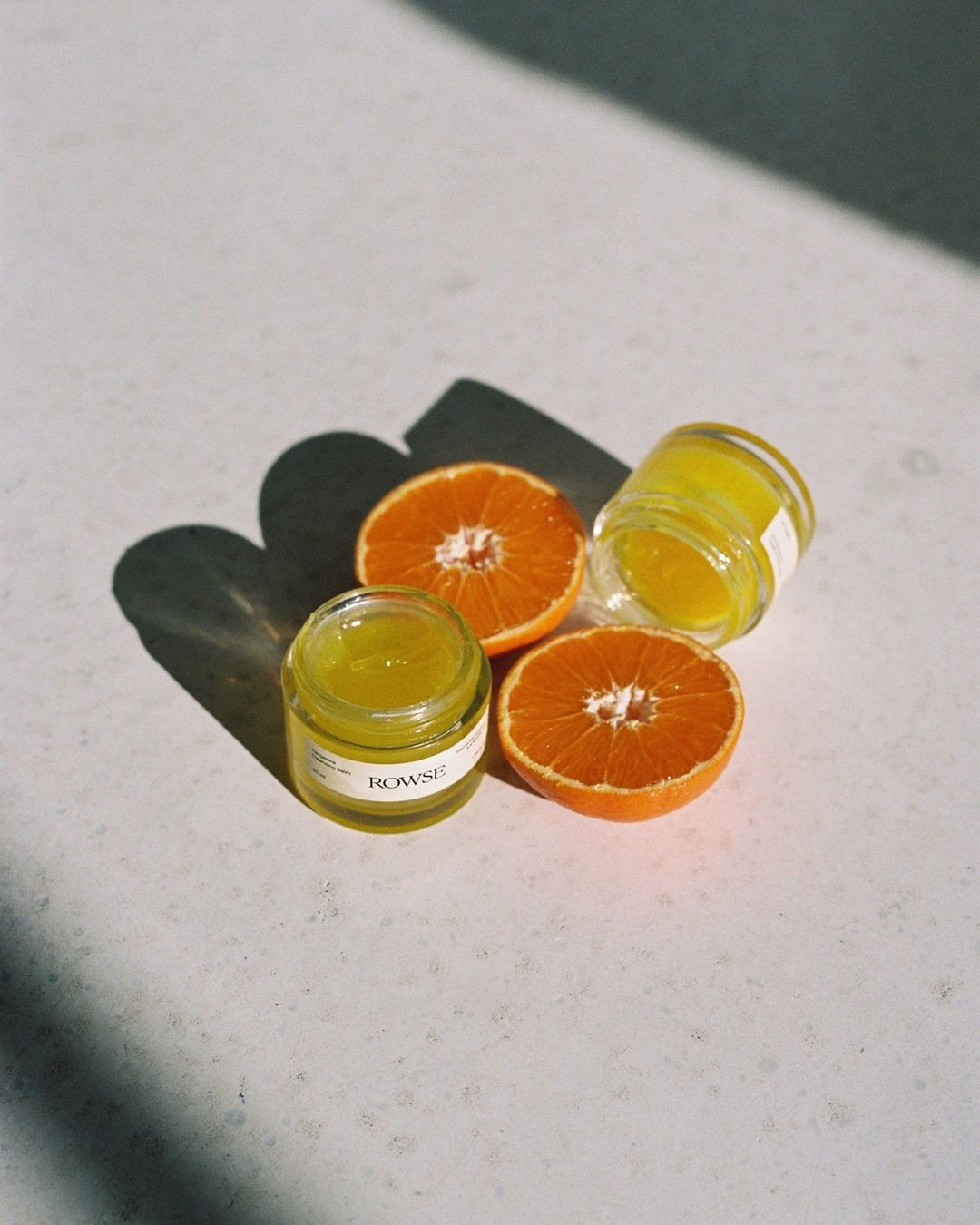 A balm make-up remover and cleanser that, thanks to its oil-milky formula dissolves makeup, eliminates impurities, and effectively removes sebum and makeup traces. Formulated with sweet almond and coconut oil, it nourishes the skin and restores its natural barrier while the vegetable glycerin moisturizes and helps block moisture leaving the skin smooth, elastic, and radiant.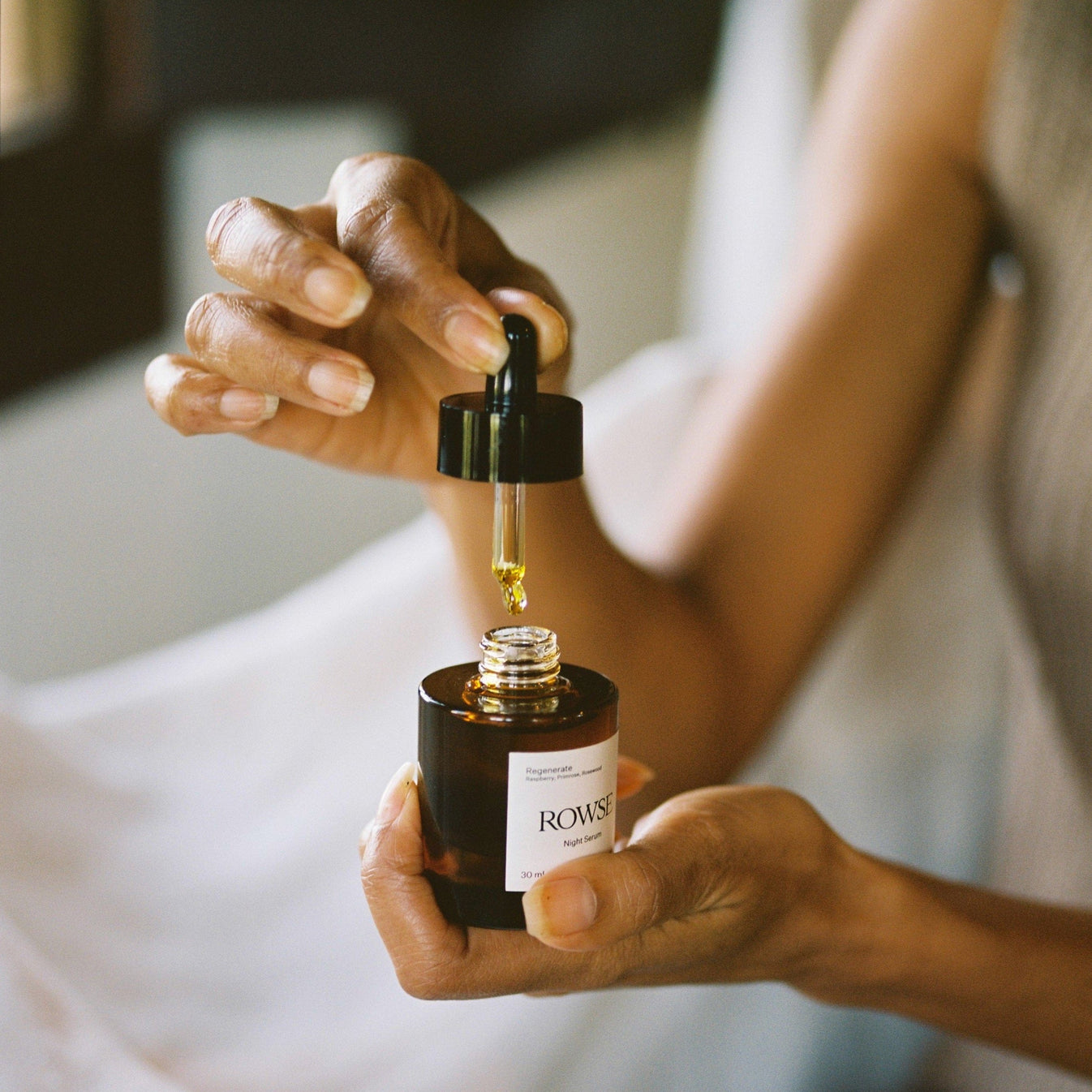 Rich in raspberry oil, primrose oil, and rosewood essential oil, this night serum deeply regenerates and revitalizes the skin by improving its elasticity and hydration. Inside, it also contains evening primrose and rose hips – rich in antioxidants and essential fatty acids (omega 3 and 6), which repair in depth by reducing fine lines; avocado and macadamia oils – rich in oleic acid (omega 9), which soften and nourish the skin, helping to strengthen its natural protective barrier and rosewood and essential oils of incense.
P.S. This night serum contains essential oils that can be highly photosensitive, so do not use it before exposure to the sun.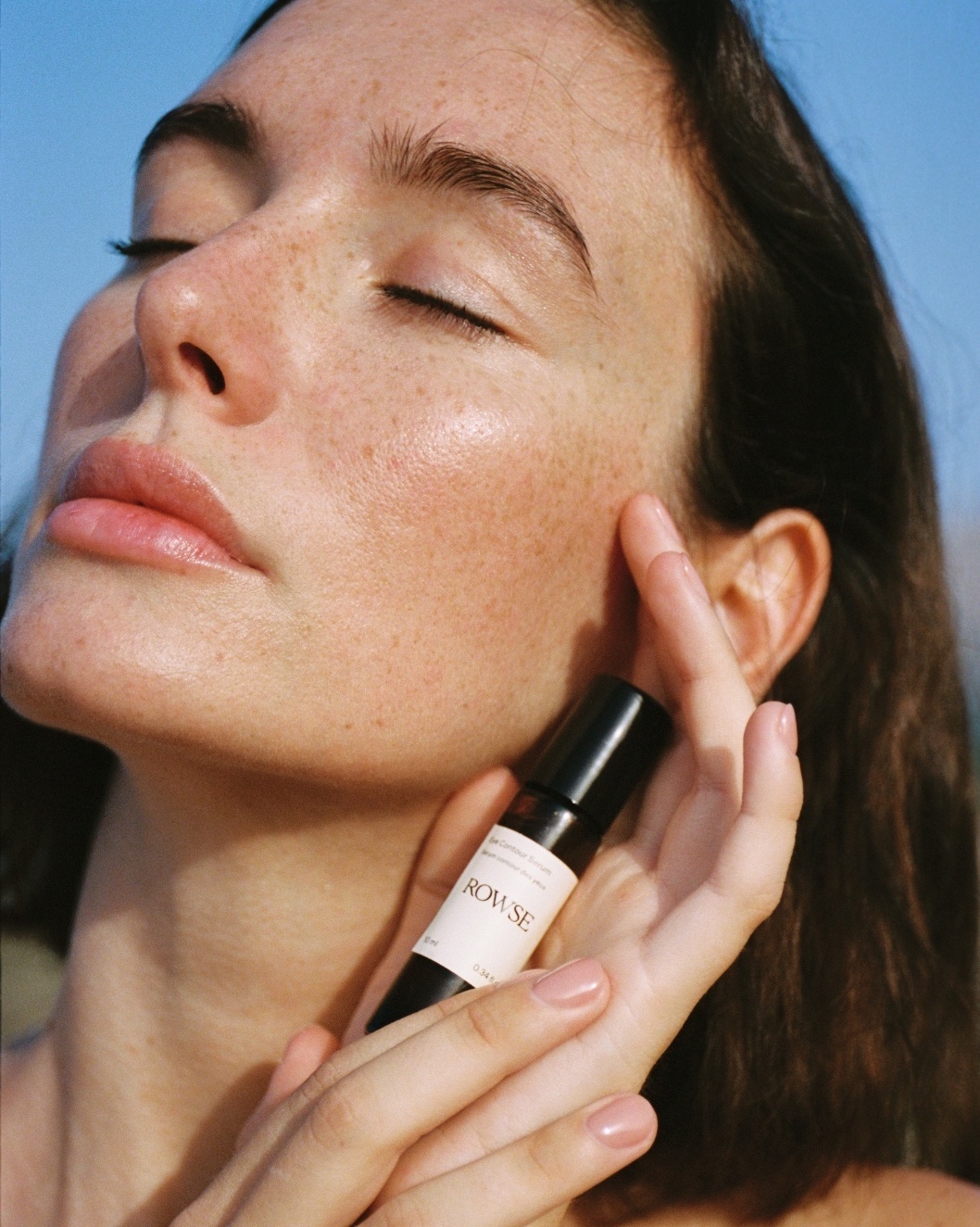 A roll-on eye contour to de-puff and illuminate the under-eye area. Made with botanical extracts and rich in vegan hyaluronic acid that improves hydration, also contains licorice, horse chestnut and Centella Asiatica, highly effective in increasing collagen production and restoring elasticity.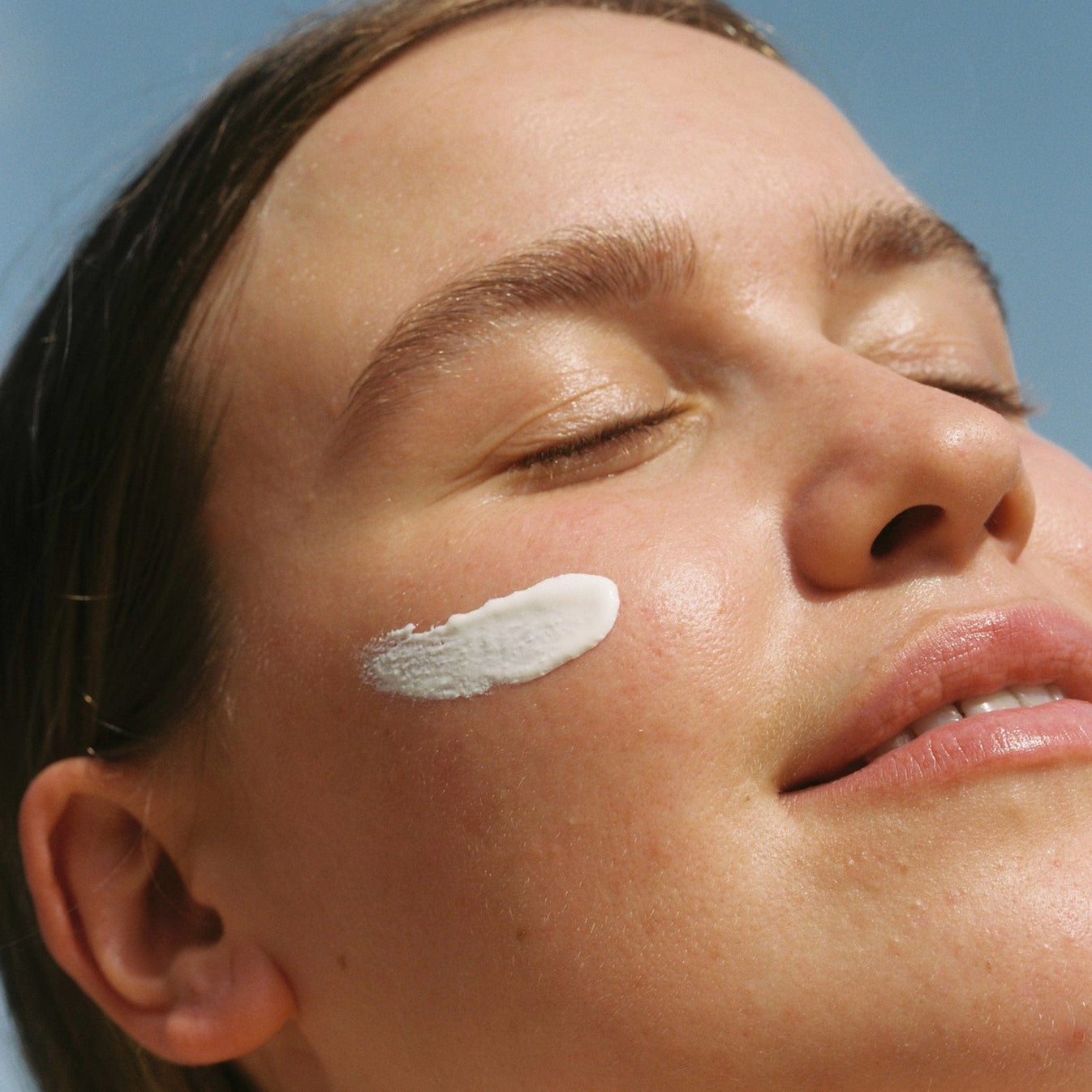 A broad-spectrum mineral sunscreen that protects the skin from UVA/UVB rays composed of plant-based antioxidants that help reduce and repair sun damage – for all skin types. Respectful of the oceans, it is formulated with high-protection mineral filters such as zinc oxide and titanium dioxide + a complex of antioxidant oils (raspberry, hazelnut, jojoba, and Babassu).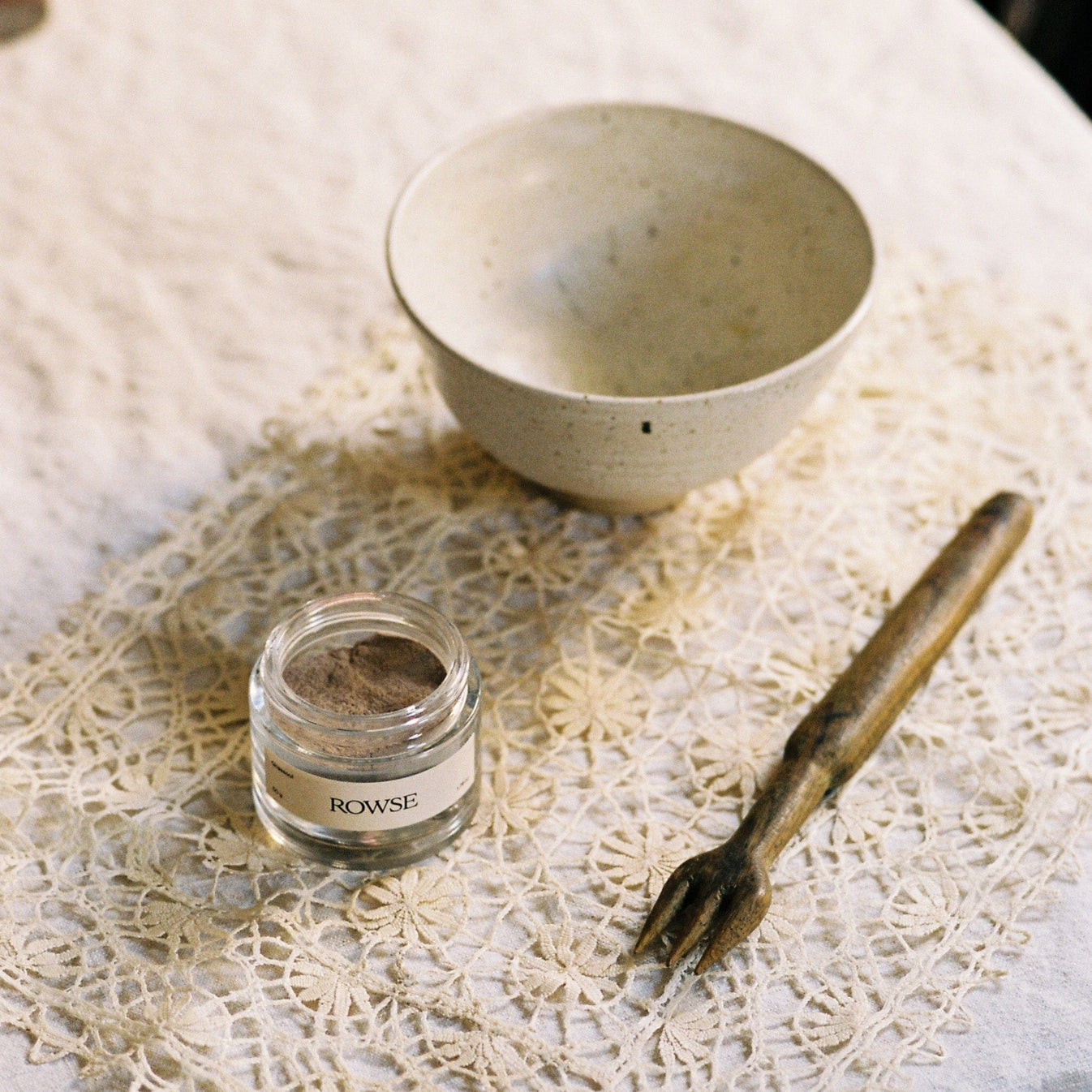 A physical exfoliator made of brown clay powder extracted from the Atlas mountains in Morocco that deeply cleanses and absorbs impurities, and mattifies the skin.
In addition to the exfoliating benefits given by the fine grains ideal for skin scrubs, it also owns purifying and remineralizing properties, as it is rich in elements necessary for the health and brightness of the skin.
How is it used? Mix 1 tablespoon of clay with water to create a homogeneous mixture and apply it on the face leaving it on for about 10 minutes and then rinse with warm water before the product dries.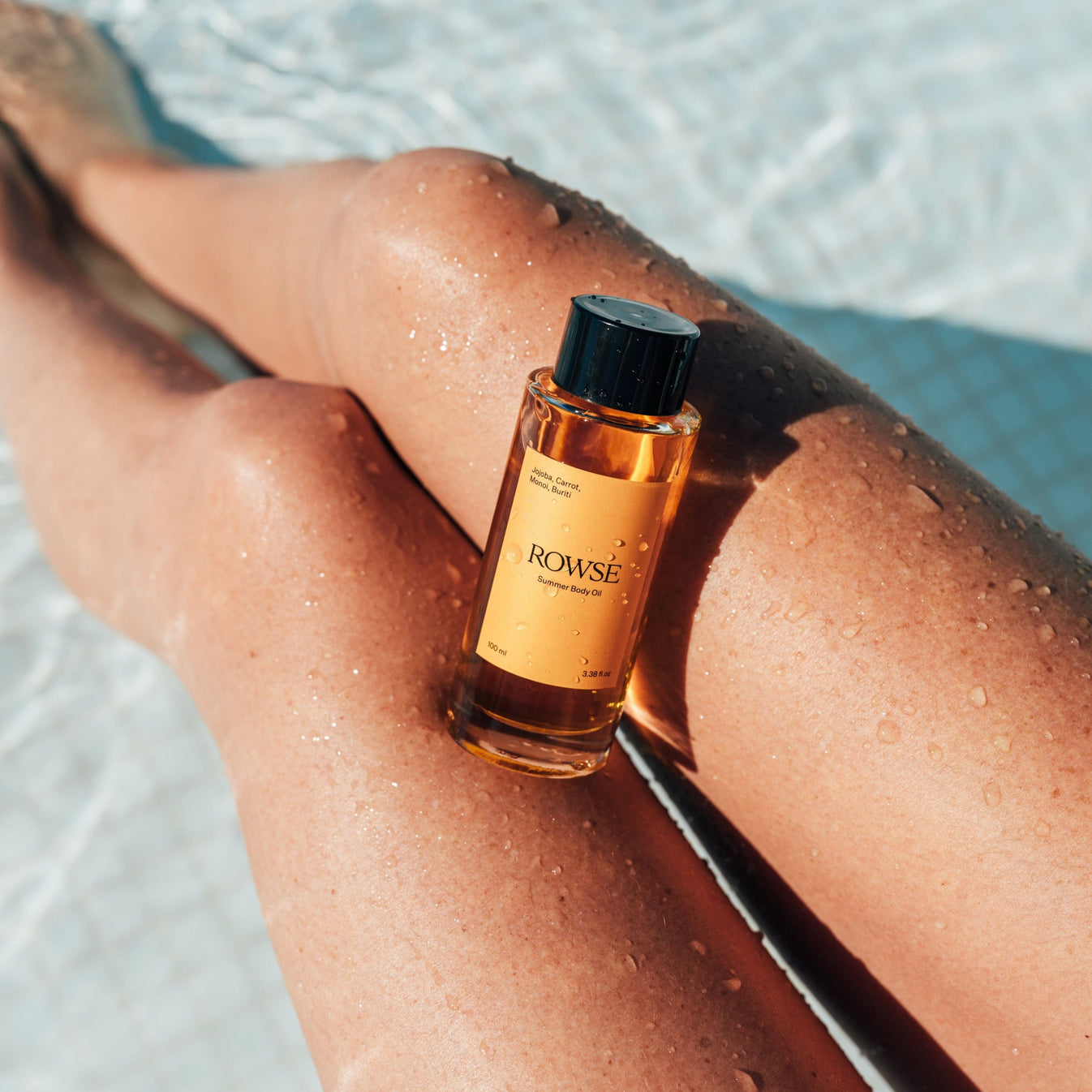 Made with jojoba, coconut, buriti, and carrot, this body oil illuminates, protects, and beautifies the skin with a sunny and fragrant bouquet of bergamot, neroli, and palmarosa. To be used before summer days for a natural golden glow – thanks to the beta-carotene of the carrot and the yellow Buriti oil, the skin will in fact have a bronze color – or to help it after a day at the beach. It is also formulated to protect it from external aggression and promote healing and cell renewal.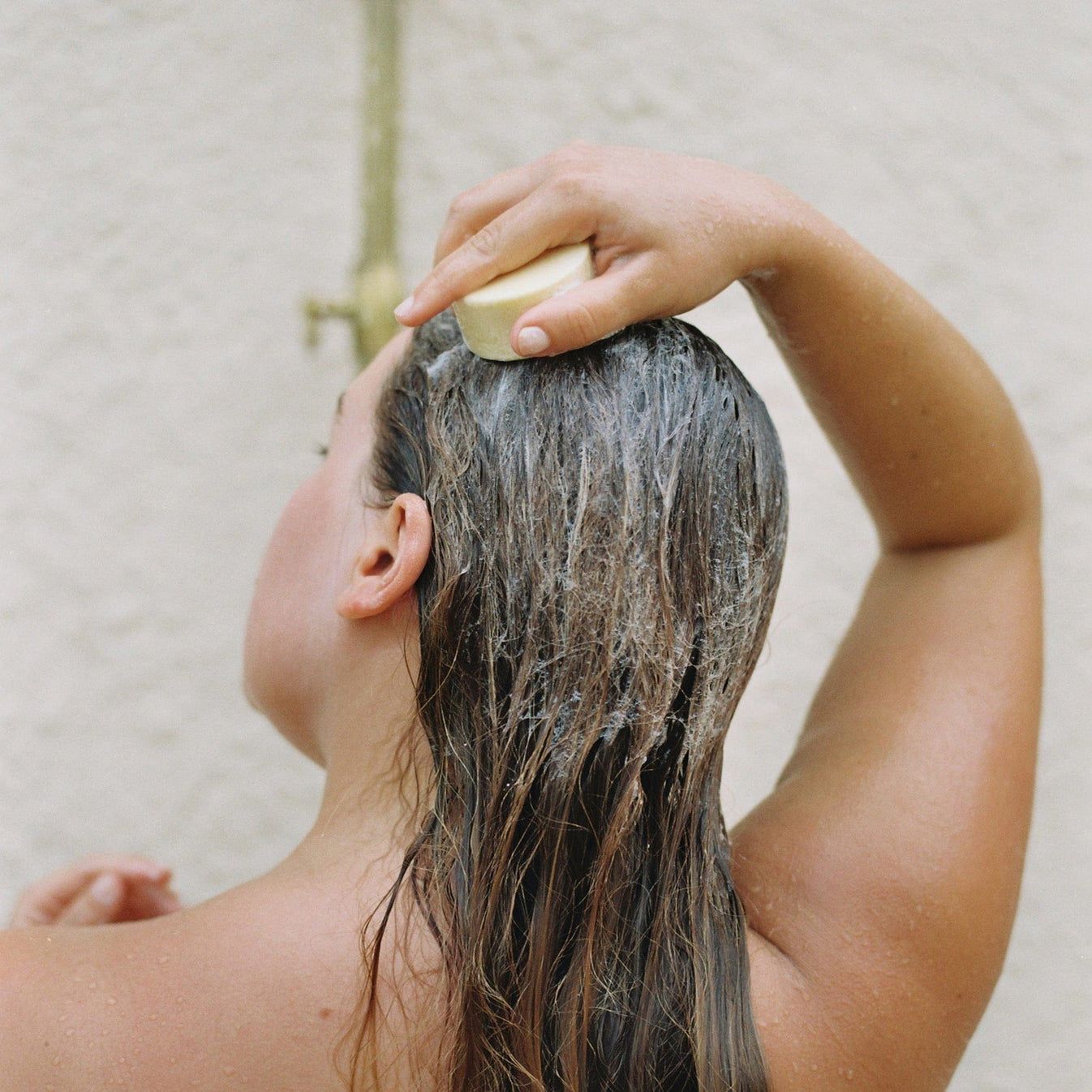 A solid shampoo made with purifying Shikakai, sesame, carrot, and lemongrass that gently cleanses, soothes, and gives volume to all hair types. For those who do not know, Shikakai extract is an Ayurvedic powder rich in saponins used in the Indian tradition to cleanse the hair, leaving it silky, untangled, and voluminous!