From the expertise of beauty bosses Jenny, Ally and Taylor Frankel arises a makeup brand that has it all: a dewy and natural finish, easy to apply and modern.
Join the BabeBosses tribe with Nudestix, where natural beauty always wins, and #GoNudeButBetter!
Pills of History
Nudestix was founded by Jenny, Taylor and Ally Frankel in 2014, to bring natural and multitasking beauty to all the beauty addicts with hectic life who cherish their natural beauty and only want a touch of color and a bit of radiance in between a work meeting and a happy hour with the squad!
Jenny Frankel is the founder and President of Nudestix, a chemical engineer who worked in the cosmetic industry for over 20 years. She is the co-founder of another favorite of ours, Cover FX, and has worked as a product developer for MAC. Her experience, together with the guidance of Ally and Taylor, allowed Jenny to create a brand that promotes modern and natural beauty for busy bees.
But what was the inspiration for Nudestix?
Multitasking sticks are the future, and they are the beating heart of a modern makeup routine, smart and on the go. Ally and Taylor seemed to gravitate towards products that allowed an easy, 10-minutes-top makeup routine, with more than one purpose and that could be easily carried in their bags for quick retouches!
A natural look, modern and on-the-go but that compliments and enhances your natural features: a millennial inspiration meets powerful formulas, and that's how Nudestix was born!
The Mission of the Brand
Let's discover the mission of Nudestix, a millennial makeup brand that's perfect for getting the ultimate nude glam on-the-go. They believe, and we agree, that a natural makeup look is a perfect fit for any face; we're all born with a unique beauty that we should cherish instead of hiding, so why cover it up with heavy layers of makeup?
A veil of color here and a subtle sparkle there is enough to express not always our unique beauty but also how we see the world; so, out with the huge makeup collections and in with the makeup sticks for your face, eyes and lips.
Nudestix promotes natural beauty and protected skin thanks to its collection of makeup crayons with amazing colors but also vitamin-fueled formulas to be antioxidants and moisturizing. The first question that the brand poses, which is also the base of its philosophy, is: we're all born with our unique look and natural beauty, so why cover it up with heavy layers of makeup? Don't cover your face, but enhance it!
Don't use heavy products that might damage the face, but skin-loving, multitasking, featherlight ones! Vegan, gluten and paraben-free, as well as cruelty-free, the Nudestix products are the new revolutionary landscape for an easy-to-apply, fast makeup routine!
The Nudestix community, also known as the #BabeBosses, values clean, modern, natural beauty that complements their busy makeup routine, easy on the skin and on the environment but with assured results and shades for every taste and skin tone!
The beautiful black tin packaging with the Nudestix logo is not only chic, enriched with a built-in mirror for on-the-go retouches, but it's also totally reusable and perfect for a conscious, more sustainable beauty routine! #GoNudeButBetter.
Our Favorite Nudestix Products: the Shining Stars!

Tinted Cover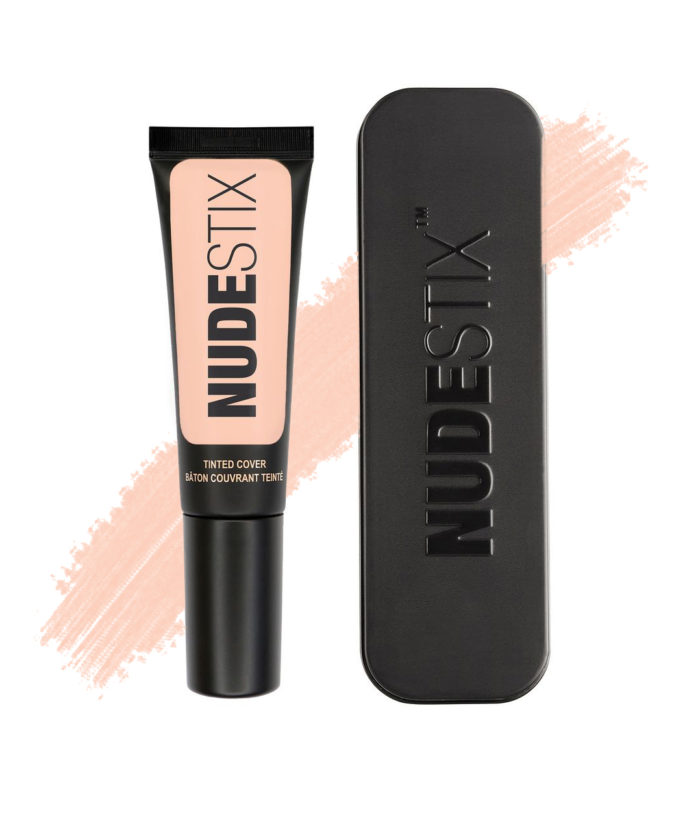 Eleven shades of this natural-finish foundation for a seamless coverage: an innovative blend of 18 natural extracts to pamper the skin (among which we find soothing and calming Lavender) and a formula created with innovative Korean skincare technology form this buildable, smooth foundation.
A lightweight and natural coverage for really #GoNudeButBetter skin.
Magnetic Plush Paints – Lip, Cheek and Eye Color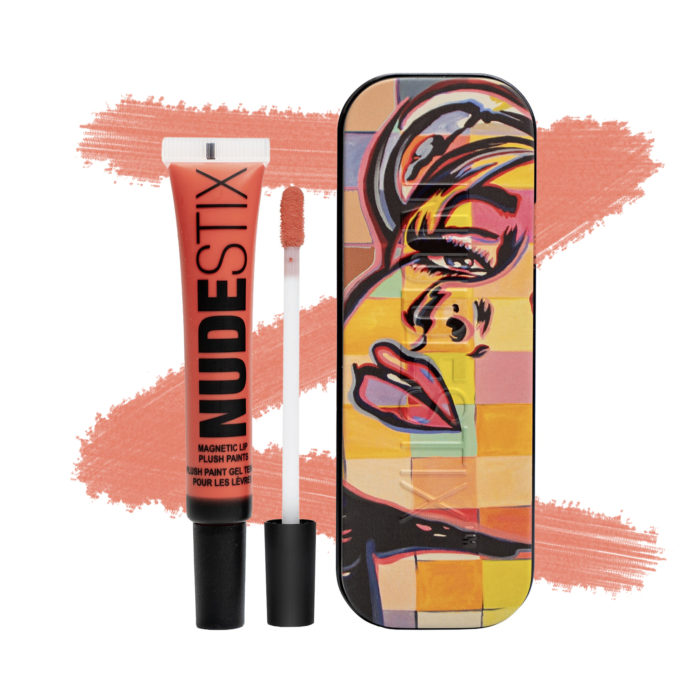 A multi-tasking, fragrance-free, and gluten-free all-over-color with long-lasting performance and an enhanced formula, rich in 8 natural extracts such as skin-soothing rose water as well as green tea and aloe. The texture is long-wearing and soft, matte but with a blurred, nude effect that enhances our beauty without resulting heavy and with ingredients that are approved for lips, cheeks and eyes.
Gel Color Lip + Cheek Balm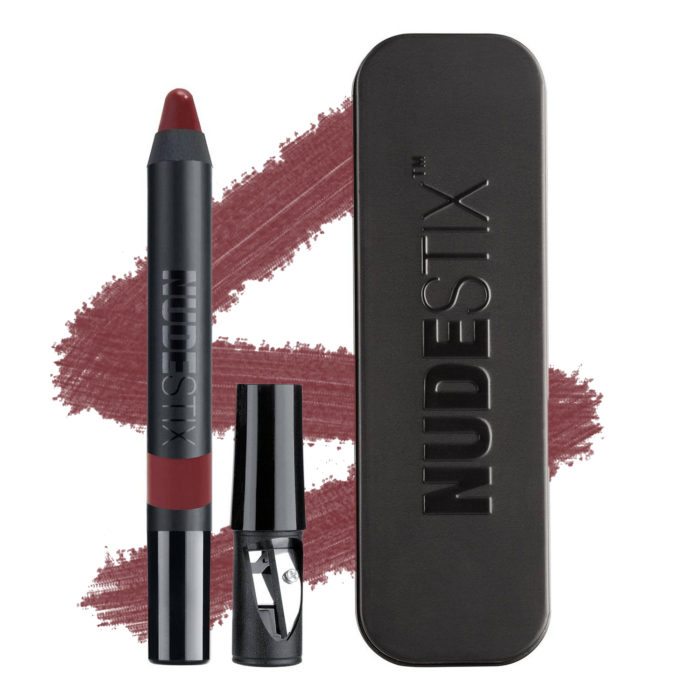 A moisturizing lip+cheek balm with rich color and a glossy shine that lasts, non-sticky and with a radiance that is not too much: our go-to for a subdued, all-over, smooth natural color that is perfect for the summer. An easy-to-use lip pencil that assures a long-lasting lip shine and that is easy to bring with us for quick retouches whenever needed.
Magnetic Matte Eye Color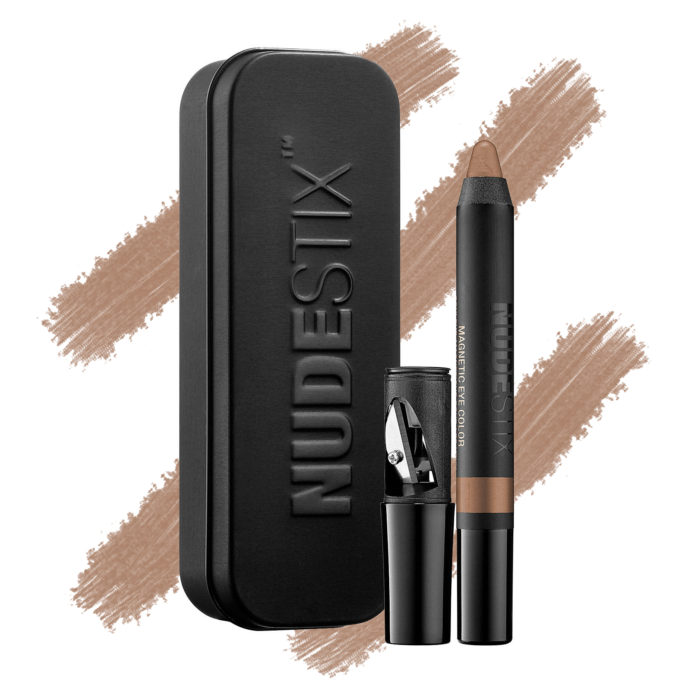 Another multitasking hero: a 3-in-1 long-wear pencil can be used as an eyeshadow, an eyelid primer, or an eyeliner pencil, giving you everything you need to get the perfect eye makeup look.
Available in 11 gorgeous matte shades, this budge-proof and waterproof pencil lasts up to nine hours to be always ready to face the day!
Cream Lip + Cheek Pencil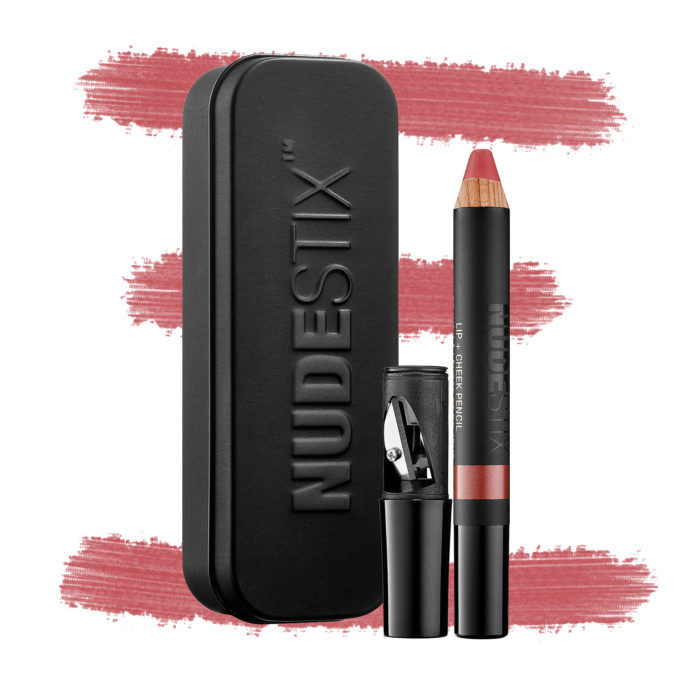 The best-selling swipe-and-go makeup pencil is really our hero product for a millennial, always-on-the-go kind of lifestyle: easy to apply but with stunning color, multitasking and gentle on the skin, it leaves a subtle, dewy stain of color that will last the whole day. It's gluten-free and easy to blend with your fingertips, ideal for an every-day kind of look.
Nudies Blush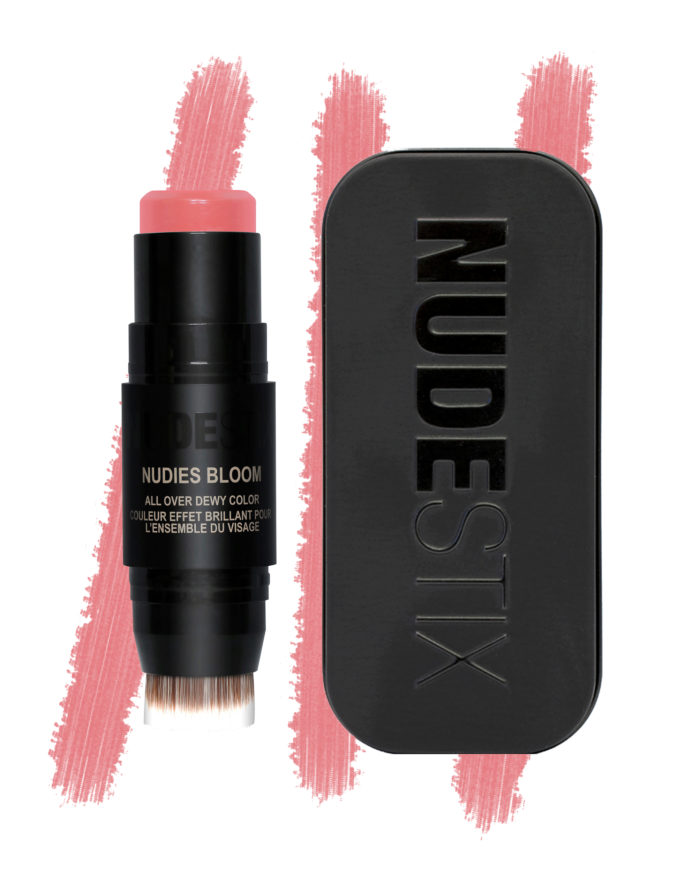 We are head over heels for these color sticks with a double end, with the color on one side and a detachable blending brush on the other. True to the brand, these multi-tasking sticks are not always incredibly easy to use, blend and bring with us, but they are also more than just a face blush; the formula is also perfect for your eyelids and lips to create a soft, monochromatic makeup look.
Nudies Tinted Blur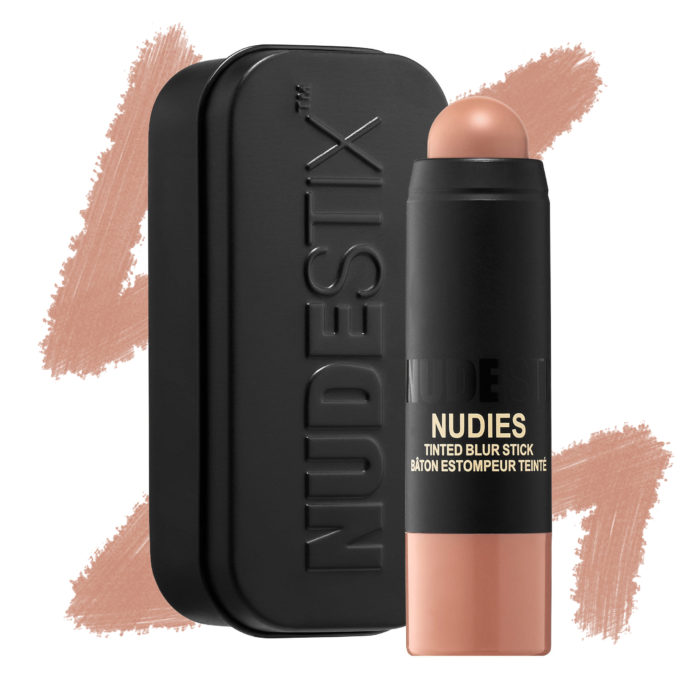 A real hero of the no-makeup makeup, a soft-focus and light-reflecting mineral stick that doesn't work as a foundation, but as an ally in making our skin look flawless. It can be a concealer stick to target imperfections, to get rid of under-eye circles and rough spots or it can be used as a tinted moisturizer to even out the complexion.
A balm that is gentle on the skin and that soothes blemishes, fine lines, and discoloration: for your skin, but the best way it can be!
Nudies Glow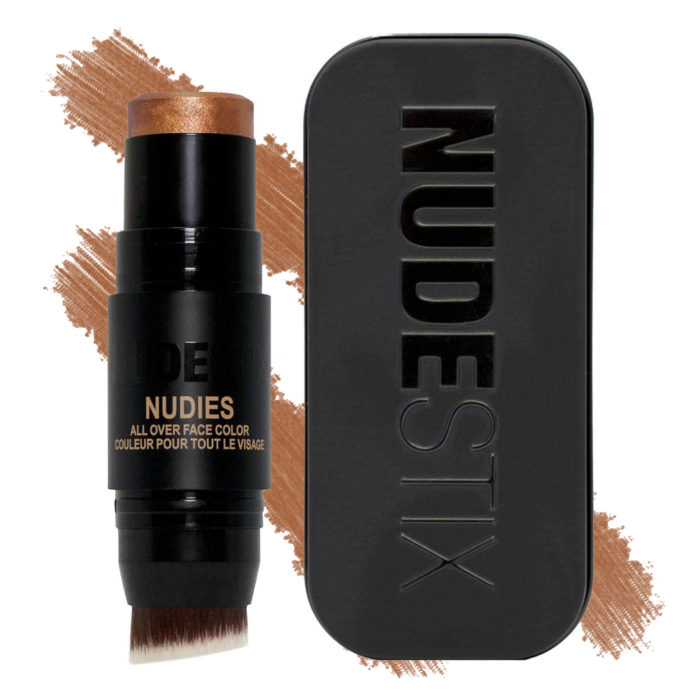 This vegan and gluten-free Nudies All Over Face Color Glow are a dream come true for all the beauty addicts who like a little bit of radiance in the easiest, most effortless way possible: a blendable, creamy highlighter stick that creates a beautiful natural glow, available in five shades. We love it because it's quick but it delivers: one swipe and our makeup is saved and glowy all over again!