CBD is one of the 113 cannabinoids found in the cannabis plant and it has made its appearance in the skincare market for some time, becoming one of the most interesting and present ingredients in skincare.
The complete cannabidiol spectrum is derived from hemp (officially known as CBD) and has anti-inflammatory and antioxidant properties, which make it a very important ingredient for the care of irritated, dry, and sensitive skin, helping it in the treatment of inflammatory disorders such as psoriasis and eczema, as well as functioning as an effective anti-age ingredient, thanks to the fatty acids (omega 3 and omega 6) and antioxidants it contains (the antioxidants contained in CBD are even more powerful than vitamin C and vitamin E). Furthermore, it is a powerful antibacterial, antiviral and regulator of sebumsecretion, able to solve the most common problems such as acne. In addition to that, CBD can be included in the skincare routine without any prep, it has no psychotic effect (it is not psychoactive, unlike the active plant compound, THC), it is suitable for all skin types. What are you waiting for?
1. Paula's Choice, CBD Skin Transformative Treatment Milk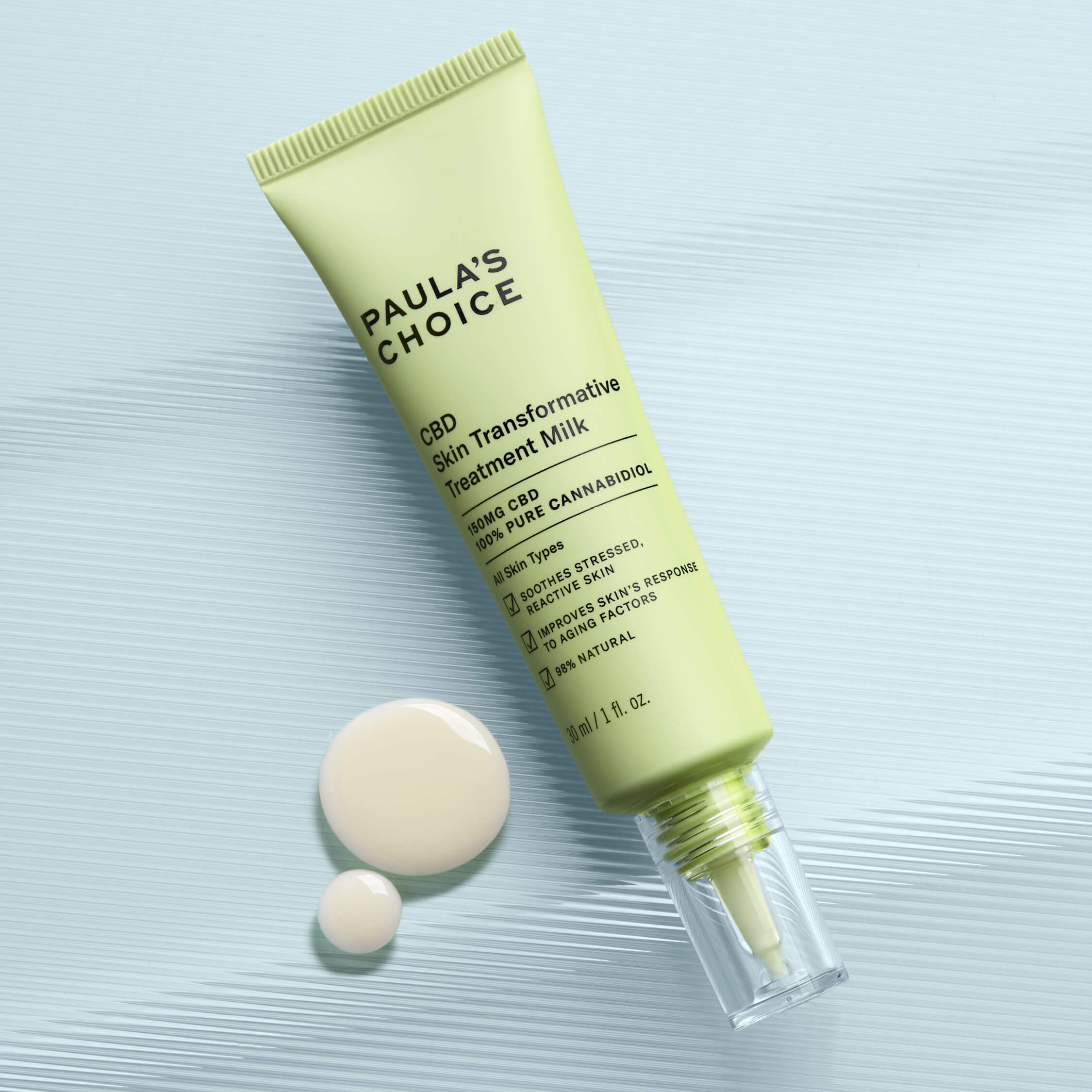 A perfect calming formula to soothe and help reduce skin reactivity, strengthening the lipidic barrier of the skin and inhibiting the daily stress factors that cause redness. The complete cannabidiol spectrum is derived from hemp (CBD) and works together with borage and meadow oils, squalane (which protects against the moisture loss that damages the lipidic barrier), hydrating triglycerides, and centella asiatica. In addition to that, its milky refreshing texture, super light, and fast-absorbing, easily penetrates the skin, calming irritations.
P.s.: You can also use it as a primer!
2. Herbivore Botanicals, EMERALD CBD + Adaptogens Deep Moisture Glow Oil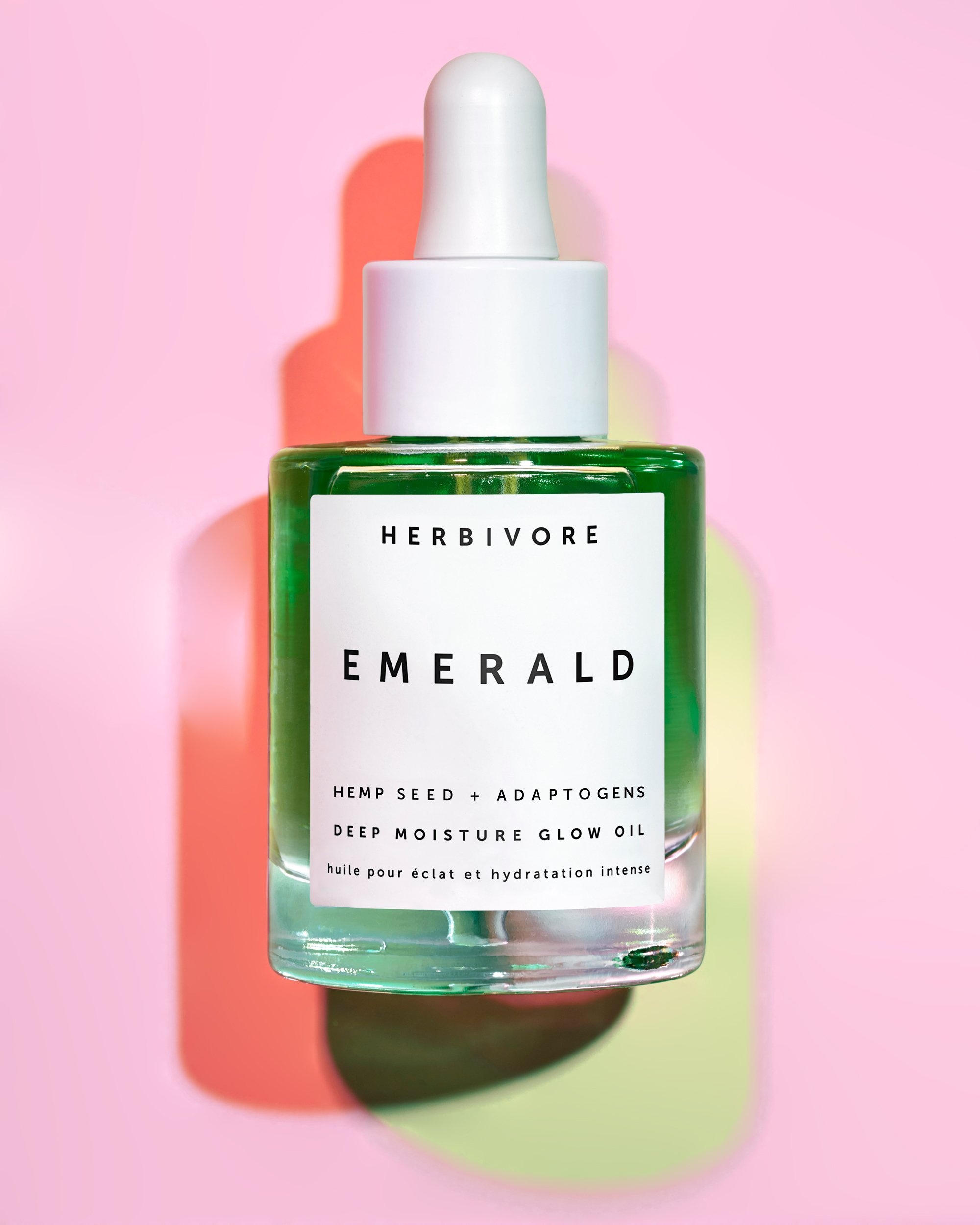 Dry, stressed, dull-looking skin? Herbivore Botanicals has the solution for you: the EMERALD CBD + Adaptogens Deep Moisture Glow Oil is a face oil to be used alone or as the last step of your skincare routine (after the moisturizer), perfect for those with problems of redness and irritation, but also psoriasis and eczema. It contains cannabidiol (CBD), Cannabis Sativa seed oil (hemp), rich in Omega 3 and 6, fatty acids, including Gamma Linolenic Acid and Vitamin E, which moisturizes the complexion and acts as a powerful anti-age, Ashwagandha and Shiitake Mushroom (no, they are not made-up words, we promise), two mushrooms best-known for their beneficial qualities against environmental stress, and finally the magic hat trick: Squalane, Meadowfoam seed oil, and borage seed oil.
3. Perricone MD, Hypoallergenic CBD Soothing & Hydrating Eye Cream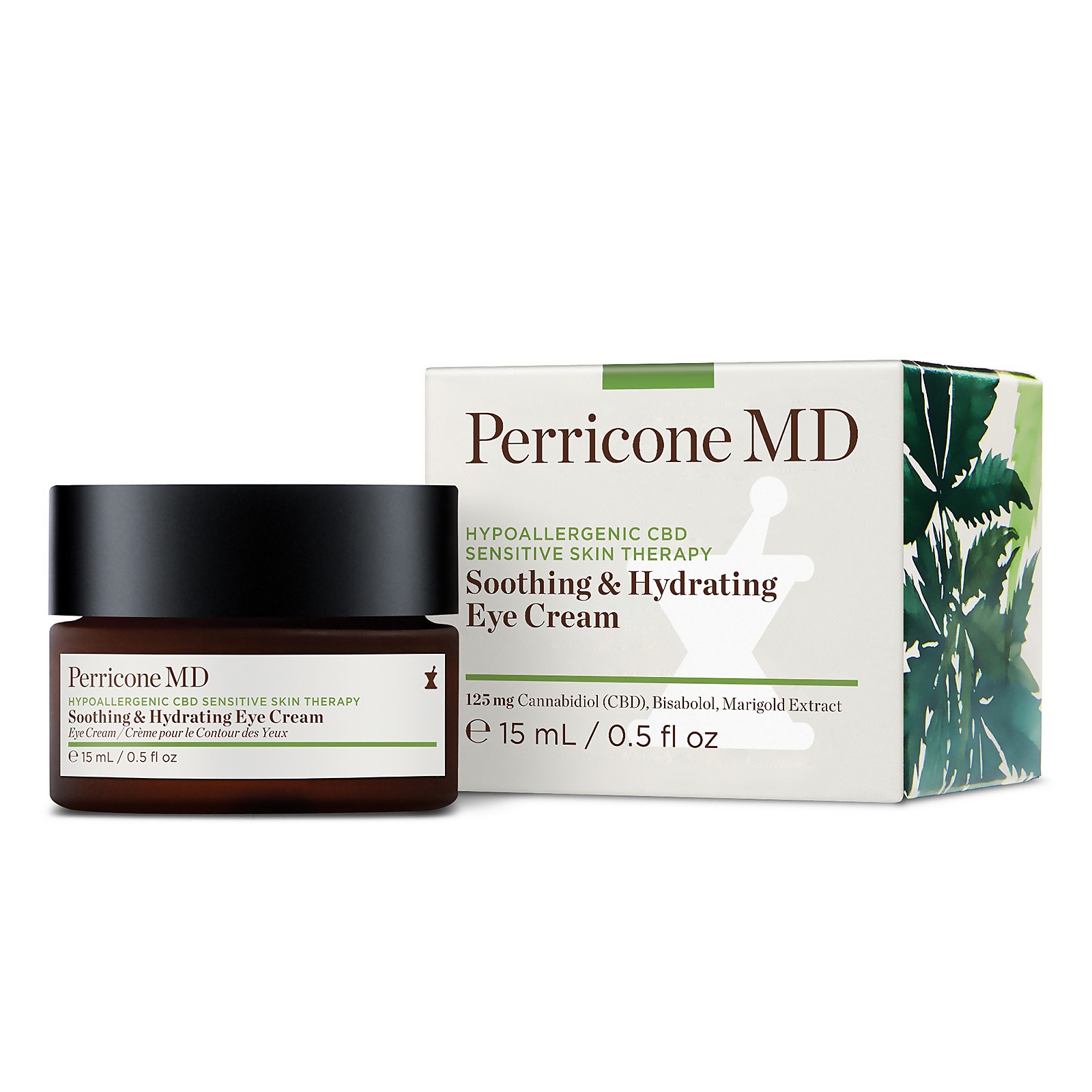 Even your eye contour area needs the right attention: this ultra-gentle and nourishing CBD soothing cream calms and smoothesthe skin without irritating this sensitive area. It is formulated with 99% pure cannabidiol, which revitalizes stressed and problematic skin, bleaching bisabolol terpene, one of the main compounds present in chamomile extract, which illuminates promoting the natural soothing process of the skin and calendula extract, that helps the production of collagen.
4. Bybi Beauty, CBD Booster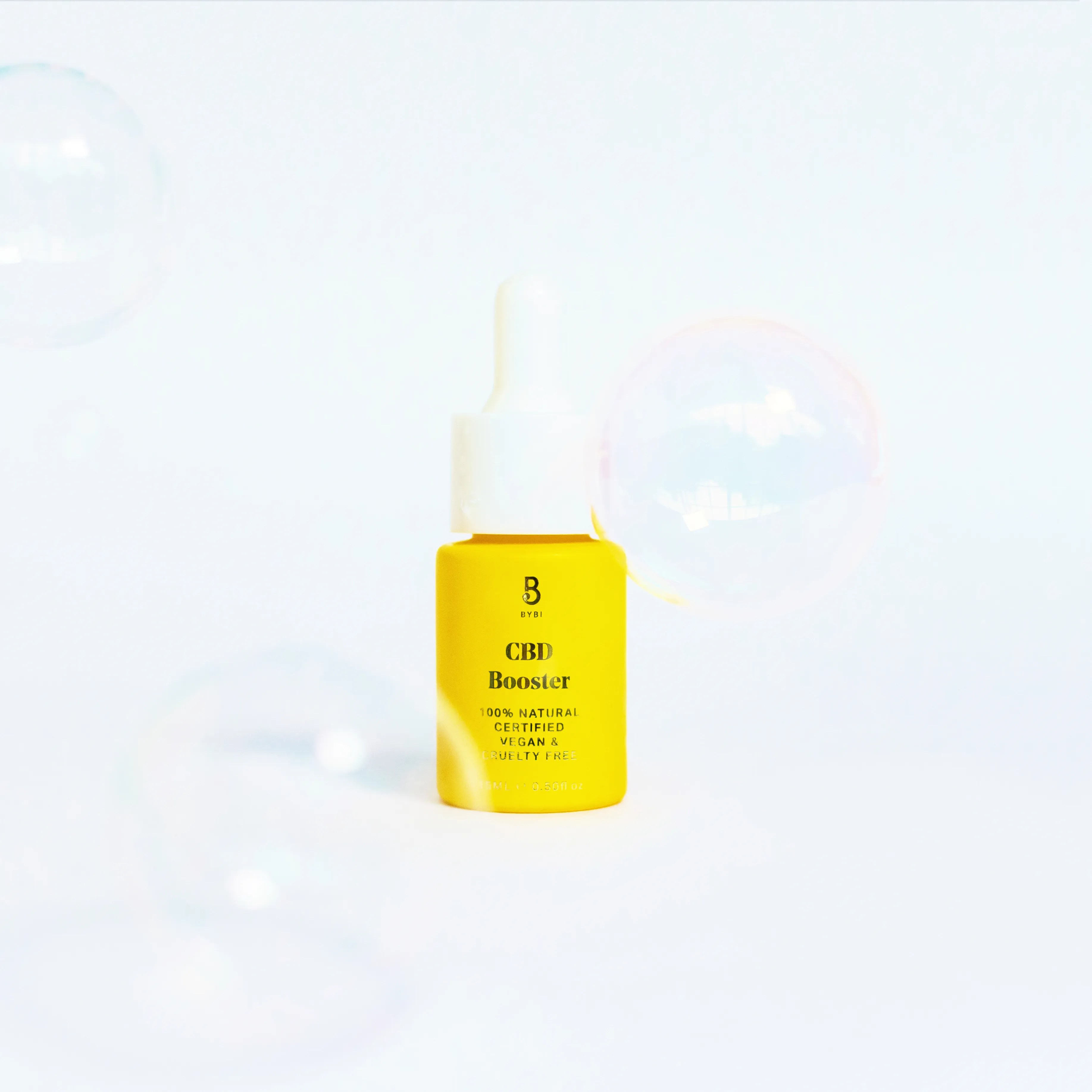 Boosters are super concentrated products and can be applied either alone, before the serum, or even mixed with moisturizers. The CBD Booster from Bybi helps soothe redness and reduce rashes thanks to the CBD, universally known for its beneficial and anti-irritation properties, and pure hemp seed oil, a non-comedogenic ingredient. What does that mean? It means that although it is an excellent skin softener, it does not clog the pores and can help regulate the production of sebum in the skin, which is what makes this booster suitable also for oily and impure skin. We also like to add a few drops of it to our foundation to make it silky and give it that glowy look, perfect for a natural summer look!
5. Paula's Choice, CBD Oil + Retinol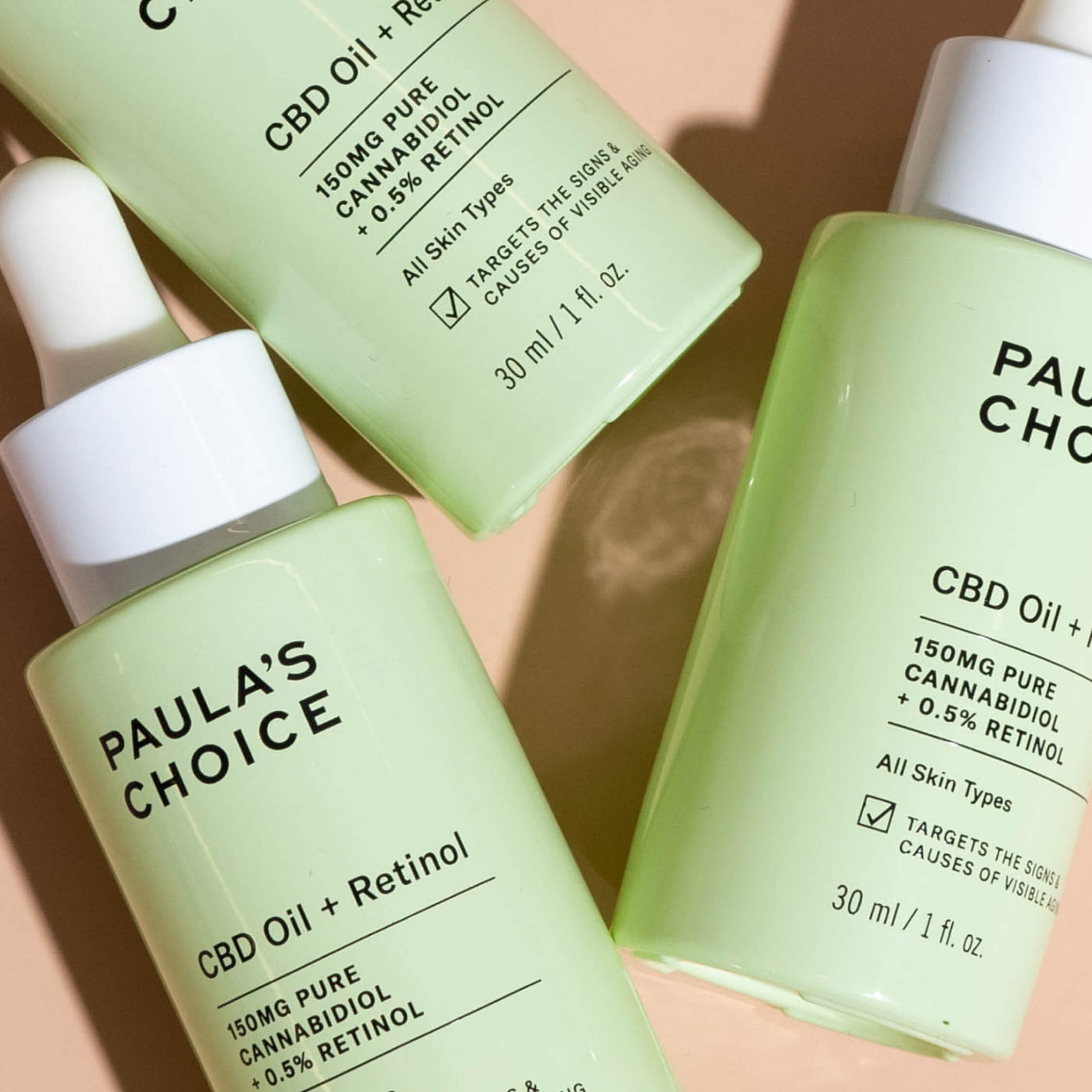 Speaking about facial oils, in Paula's Choice's oil CBD and retinol complement each other to help prevent and repair the signs of much-feared aging. If retinol restores skin, smoothes wrinkles, and improves damage caused by sun exposure, CBD acts as a "calming" ingredient compared to external stress factors that are the underlying cause of signs of premature aging and loss of tone. In addition to that, natural squalane and moisturizing triglycerides help make both CBD and retinol more available for the skin. Moreover, the hemp seed oil is a rich source of omega + antioxidant fatty acids.
Apply a few drops on your face and neck (once a day) after the cleanser, toner, and exfoliant, and follow with a moisturizer according to your needs. Reminder: the next morning use sunscreen with SPF 30 or higher.
6. Revolution Skincare, CBD Tonic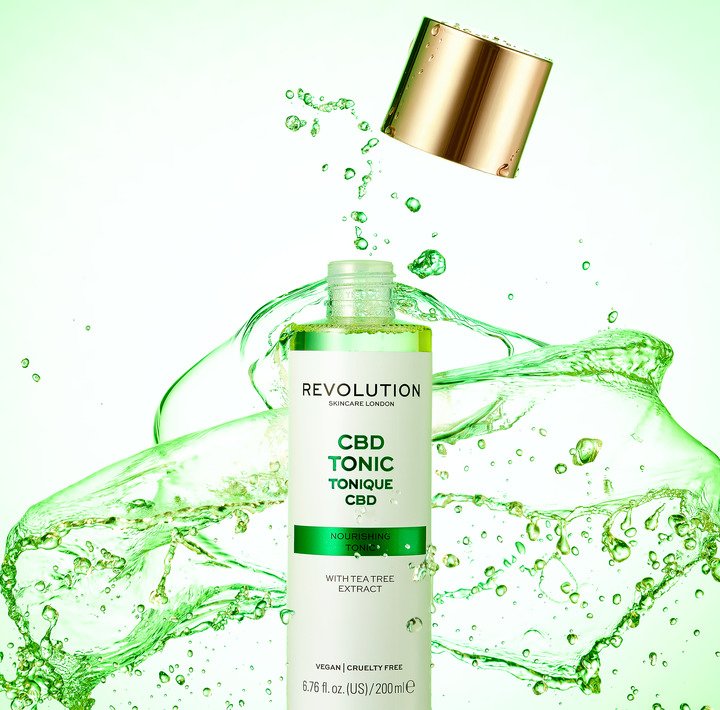 A tonic could not miss: the CBD Tonic by Revolution Skincare has great anti-inflammatory power, reduces redness and irritation, and standardizes the skin tone and complexion. The CBD in it provides the skin with "antioxidant" protection while the extract of Tea Tree, famous for its purifying properties, eliminates dead cells and fights imperfections. After cleansing, put the tonic on your face with a cotton disc and enjoy the refreshing sensation!
7. This Works, CBD Booster Kit  
Last but not least, 4 concentrated mini ampoules with natural formulation, all enriched with 1% CBD and a mixture of powerful active specific for every type of problem and skin, to be kept in your bag and used whenever you want.
The kit contains:
– My Wrinkles CBD Booster + Granactive Retinoid: An innovative serum with hemp-derived CBD, vitamin E, and granactive retinoids that smooth and minimize the appearance of fine lines and wrinkles, keeping the skin pampered and nourished.
– Morning Expert CBD Booster + Vitamin C: Discoloration, sunspots, and damage from sun exposure? Always formulated with 1% of CBD derived from hemp, this time in addition to 20%of vitamin C, this duo energizes and brightens dehydrated skin, and unifies the complexion protecting it from environmental aggressors.
– My Wrinkles CBD Booster + Bakuchiol: CBD and Bakuchiol, a combination not to be missed: a natural and more delicate alternative to retinol, for all those skins that do not tolerate vitamin A and its annoying consequences (such as redness and irritation) to effectively fight wrinkles and fine lines.
– Evening Detox CBD booster + AHA Complex: 1% hemp-derived CBD is mixed with a trio of acids including lactic, citric, and tartaric, which help remove dead cells thanks to its exfoliating properties!