If Los Angeles can show off the word "Hollywood" that dominates the panorama, Milan, on the other hand, for the SS23, can boast the debut of Maximilian Davis from Ferragamo, a tribute to the successful and sparkling bond between the brand and the hotbed of the great movie stars. A tribute and a starting point for the designer that symbolizes the dawn of new, strong creativity for the Maison.
Ferragamo SS23
MOODBOARD
Salvatore Ferragamo has always been linked to the world of Hollywood, so much so that, already in the 40s, it was confirmed as the footwear brand par excellence all over the world and in the United States, in particular. Precisely to this creative union, Maximilian Davis was inspired for his first collection as the creative director of Ferragamo: with courage, confidence, and a pinch of audacity, Davis was able to perfectly calibrate the most "simple" elements with the most sensual ones, giving new life to the incredible archive of the Maison to make it current and attractive.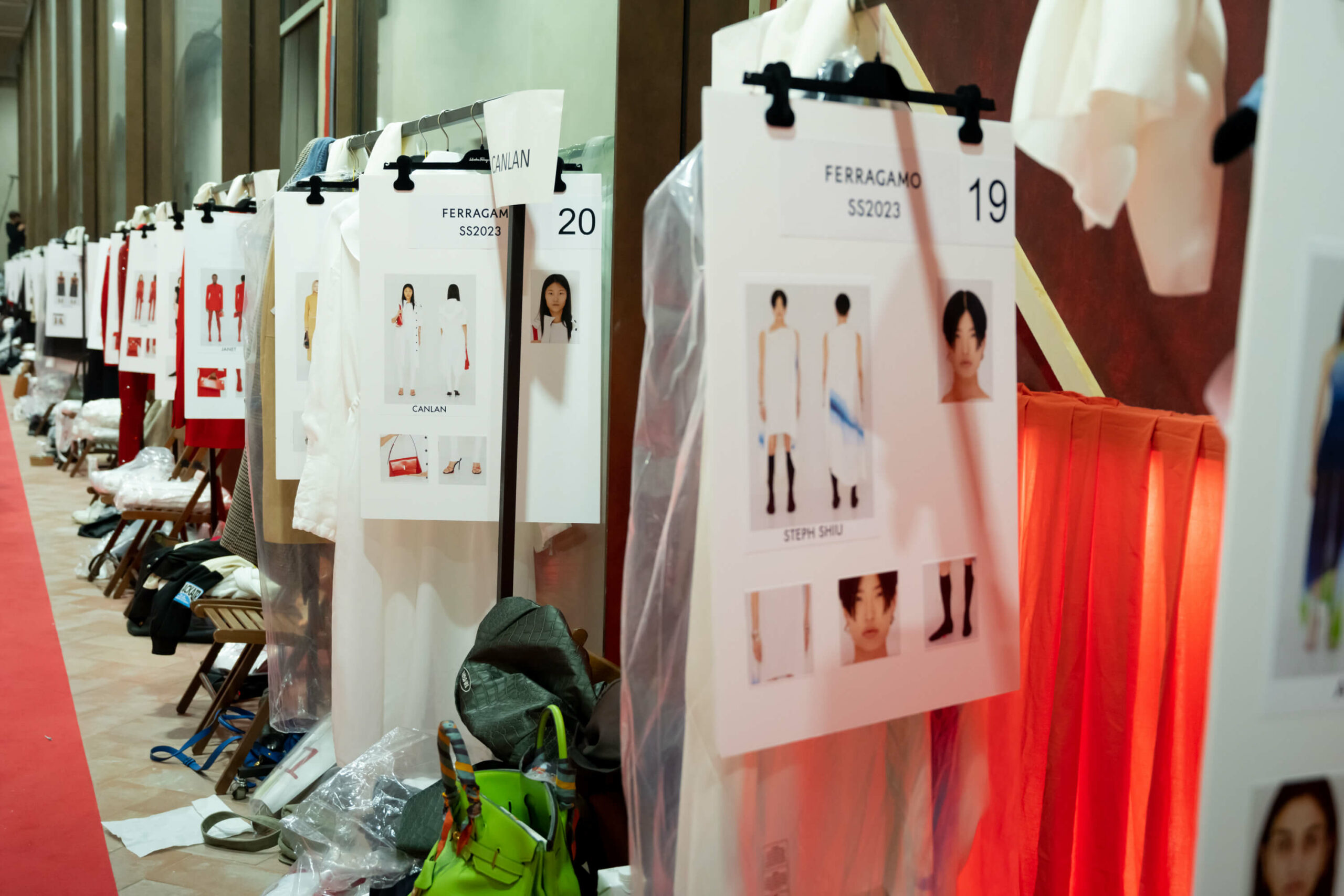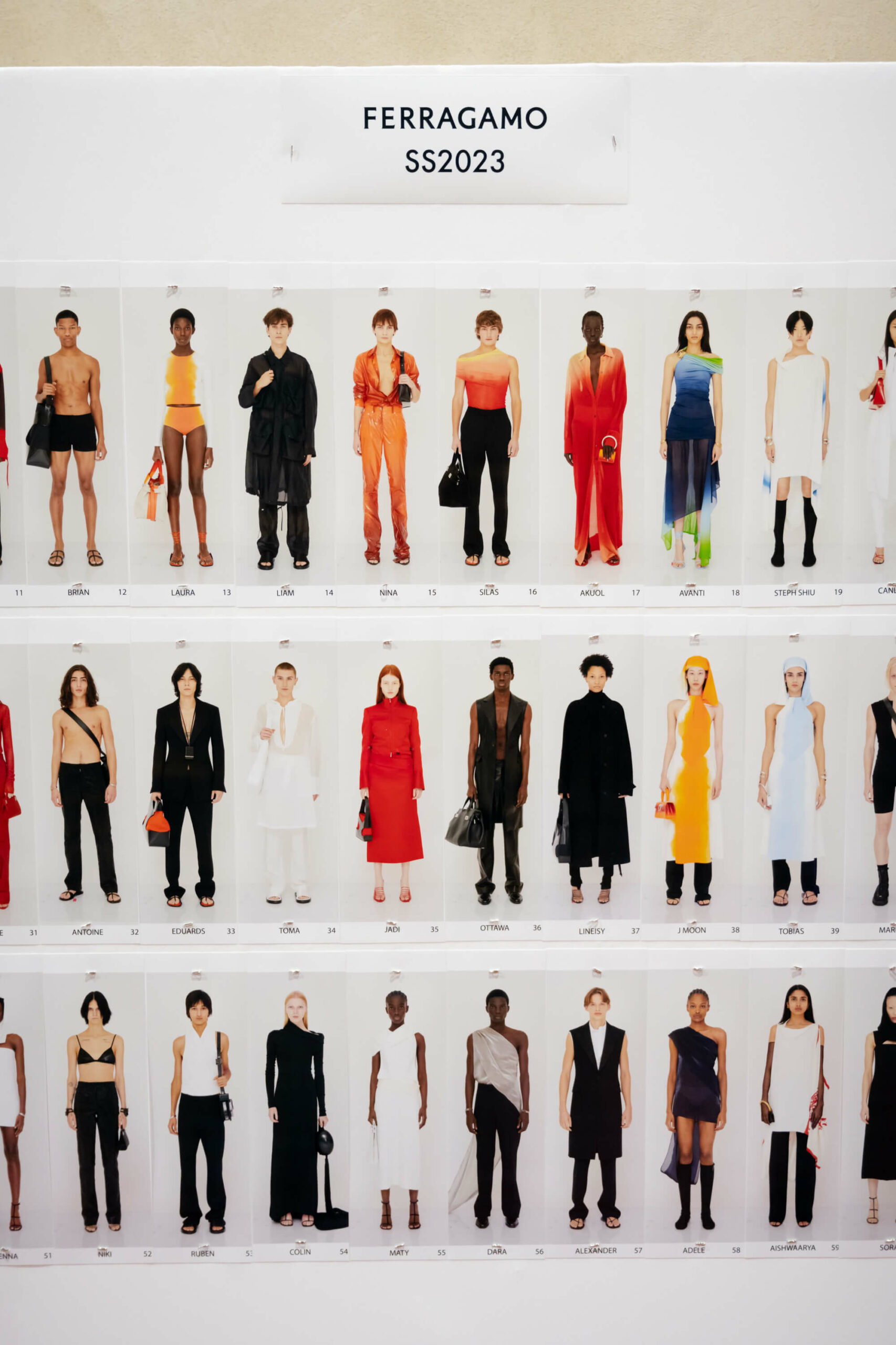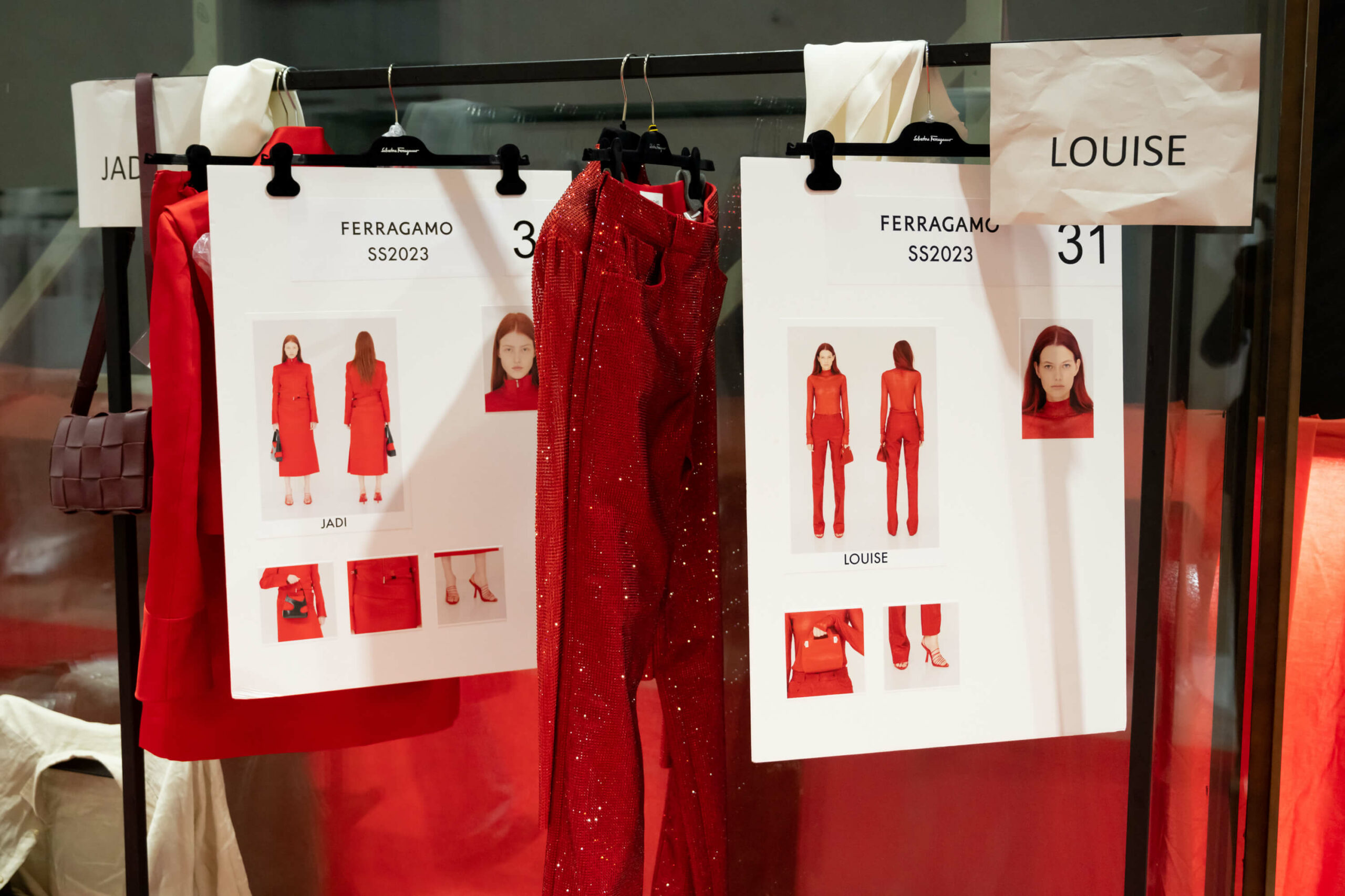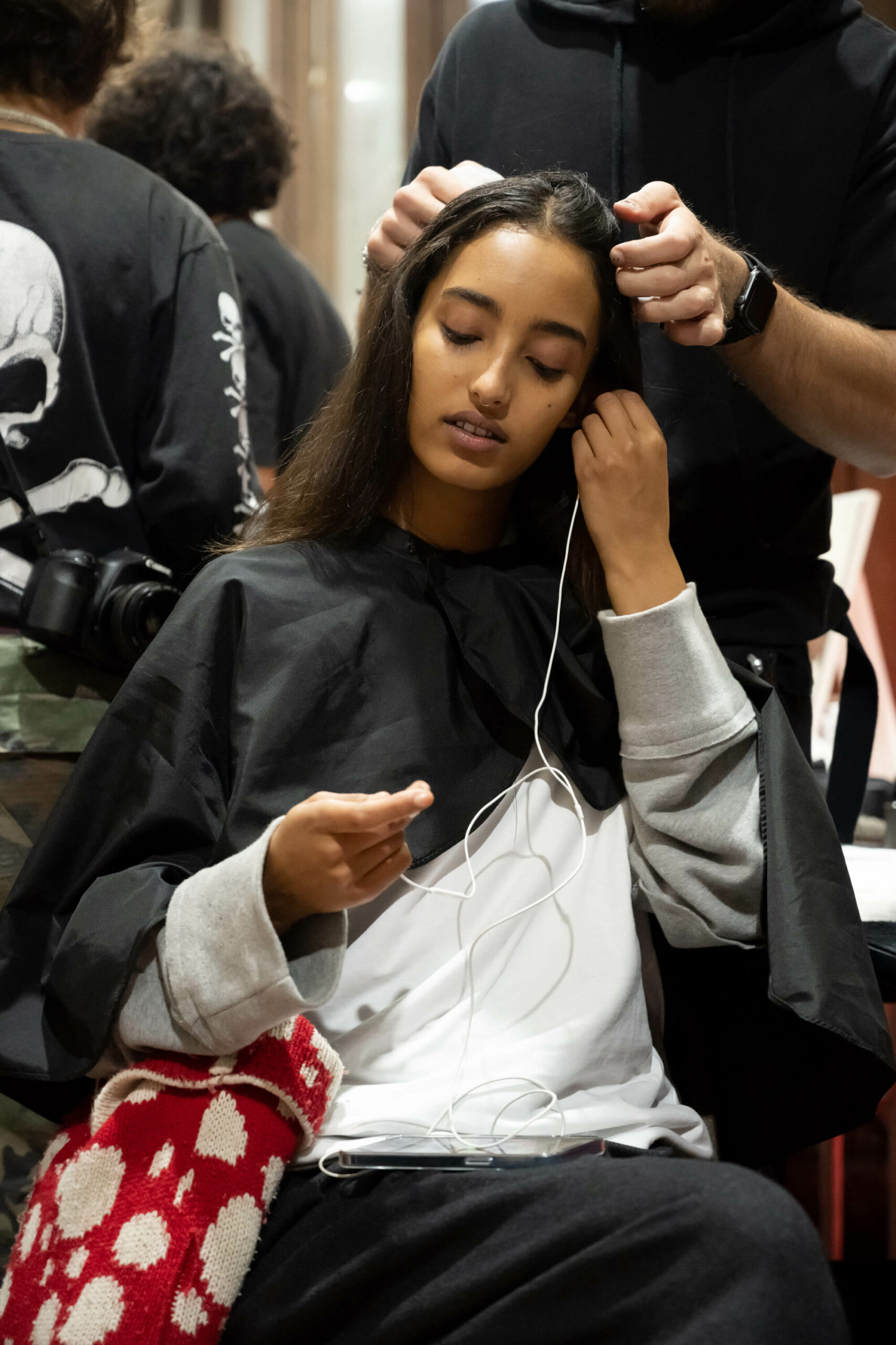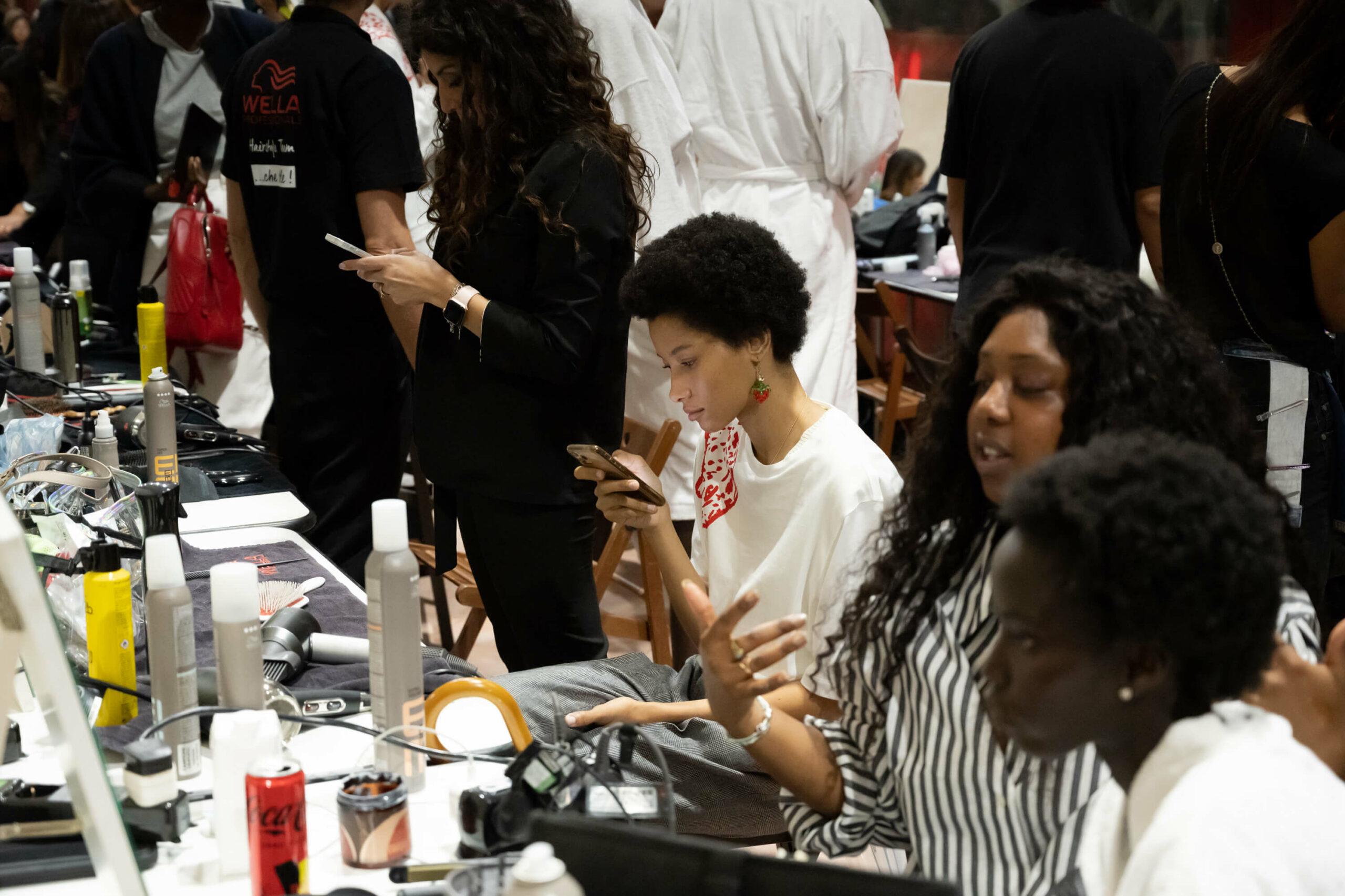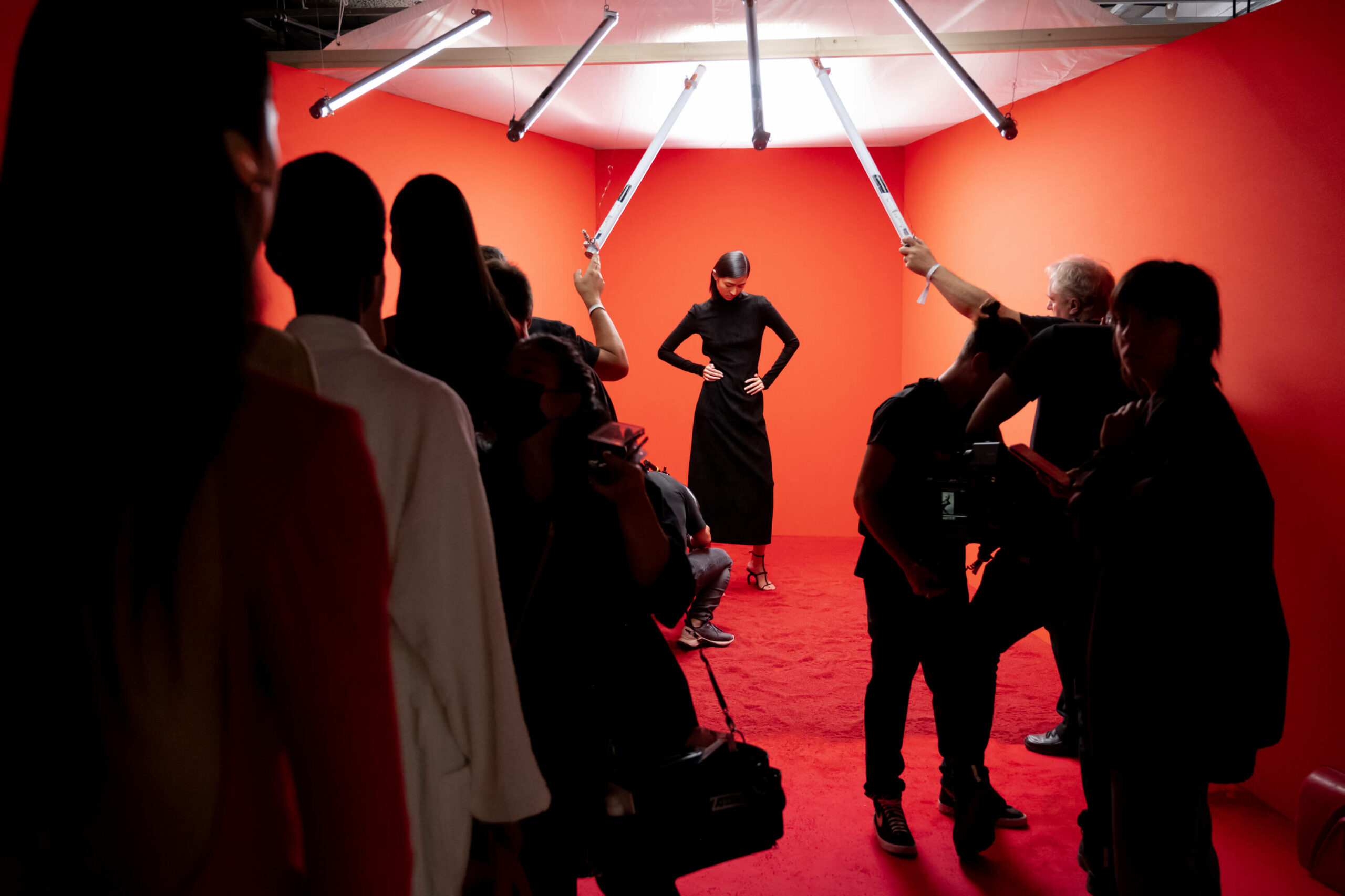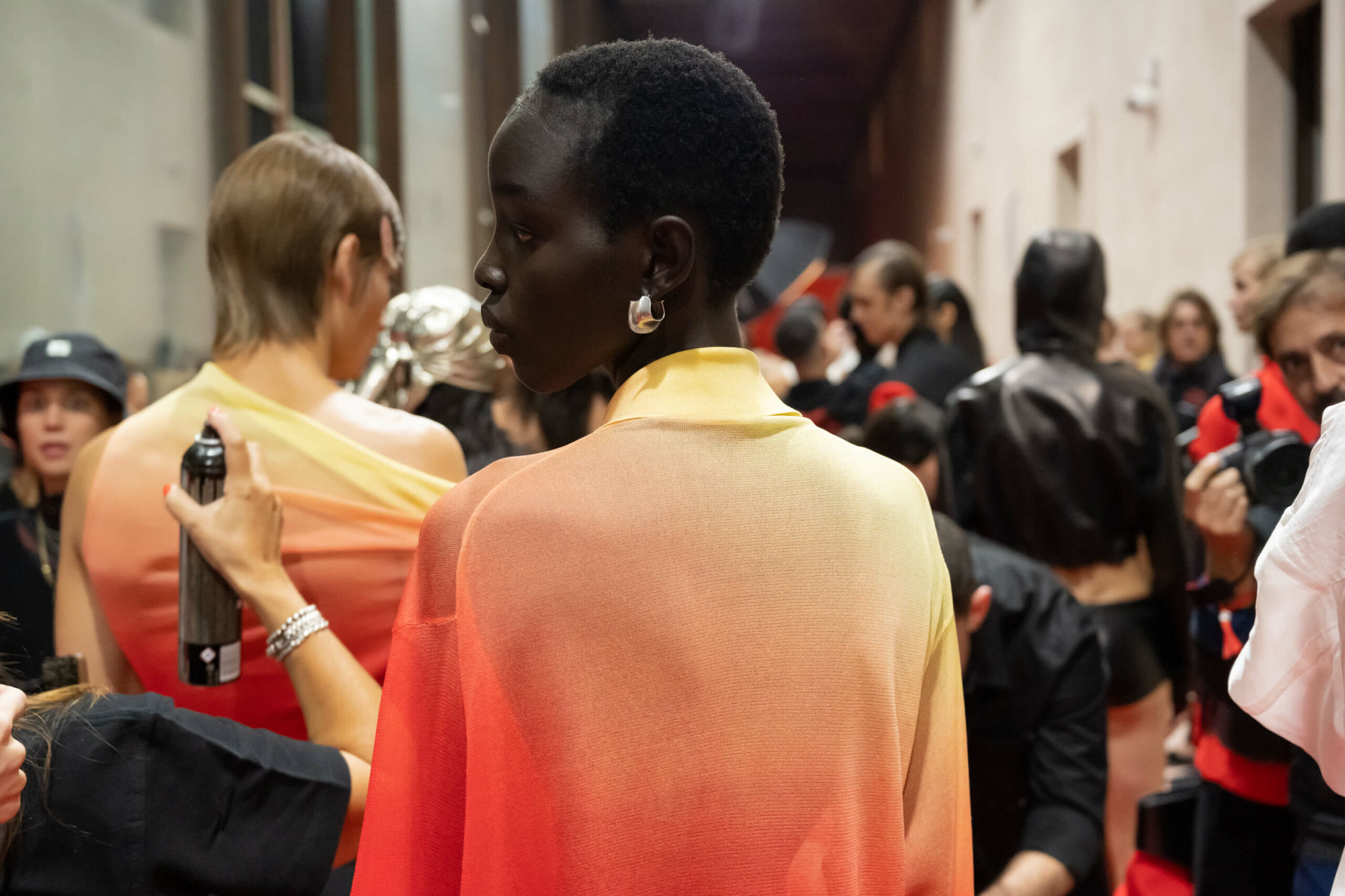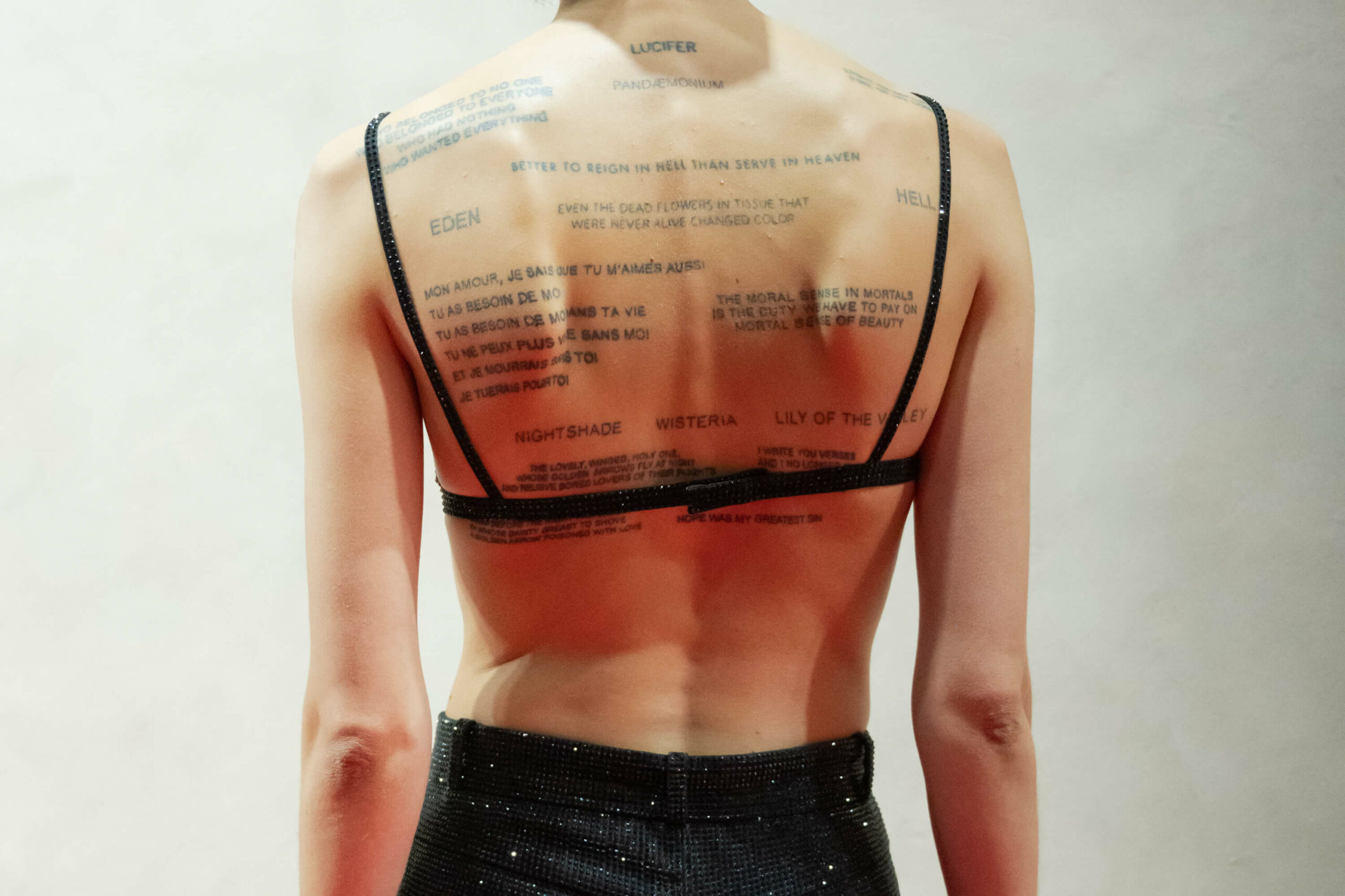 Ferragamo SS23
OUR FAVORITE LOOKS & DETAILS
Red is the key color of the show, so much so that it is also found in the set design of the location itself, coated in red sand: a choice that, to Maximilian Davis, recalls the brand, Hollywood and the ocean, all elements revisited in a personal key and deep respect for the history of the Maison. There is also white, another distinctive color for Ferragamo, black, and many shades of yellow, up to light blue and indigo. The wardrobe, both for her and him, consists of trench coats, sleeveless leather jackets, tailored vests, transparent sweaters, and an abundance of silk, organza, and crystals, showing the world, once again, the combination of rigorous sartorial attention and the purest sensuality. And crystals, suede sandals, tight silhouettes, asymmetrical cuts, transparencies, urban look, and cut-out bags contribute to amplifying the feeling of being on a film set, where we are the real protagonists, with a touch of ethereal and colorful elegance that gives us self-confidence and a desire to be a part of the show. Just like Maximilian Davis did.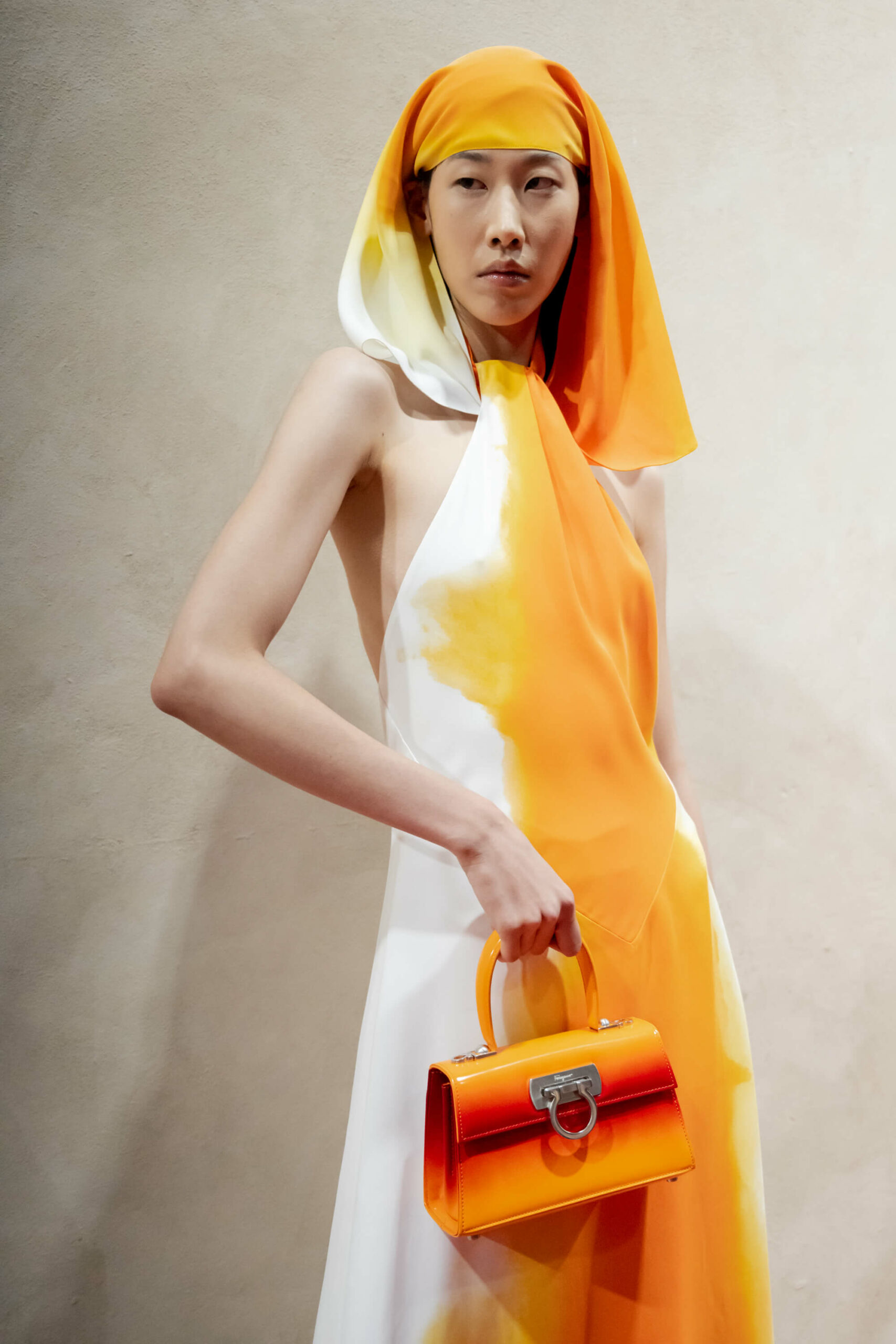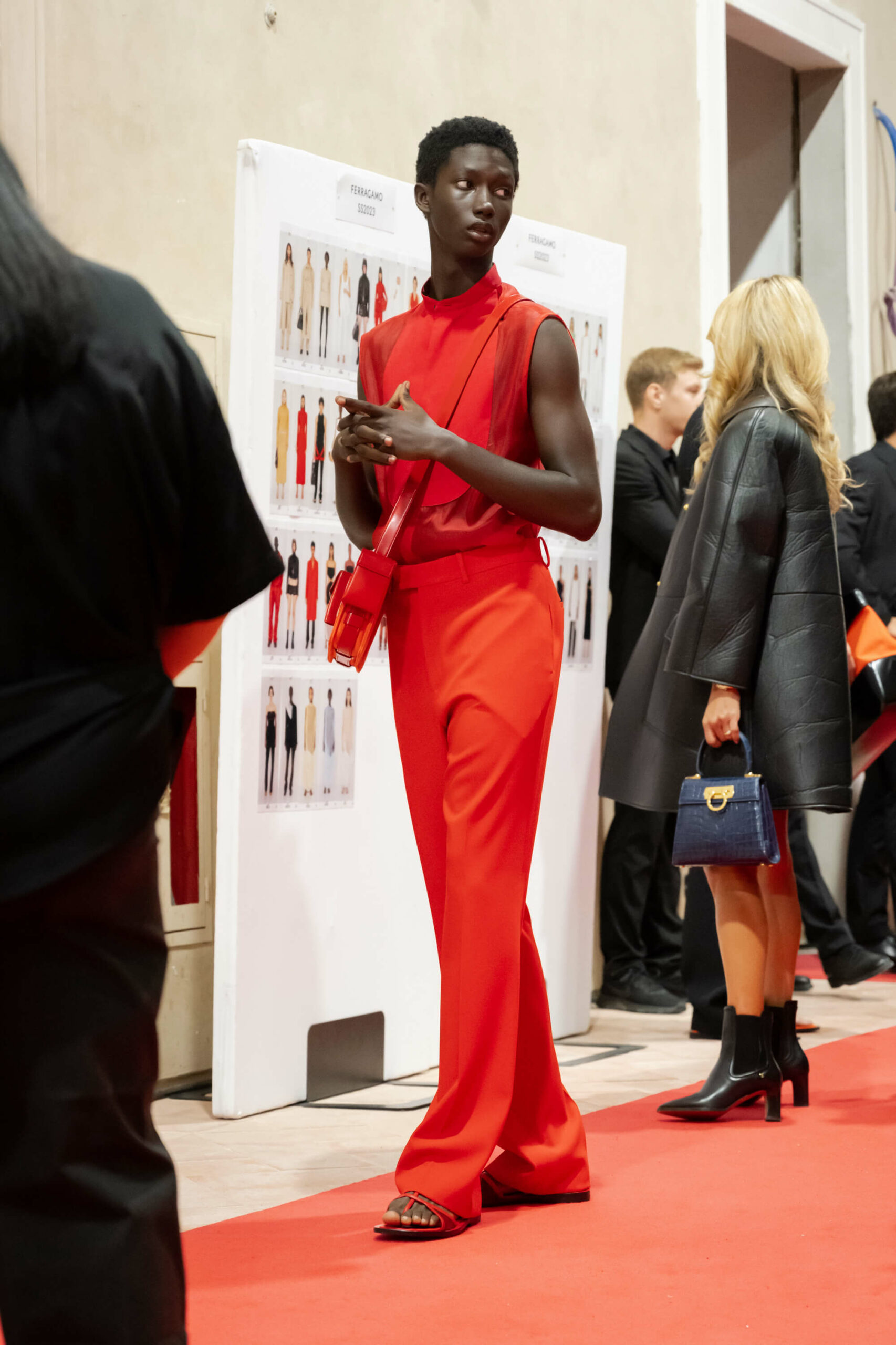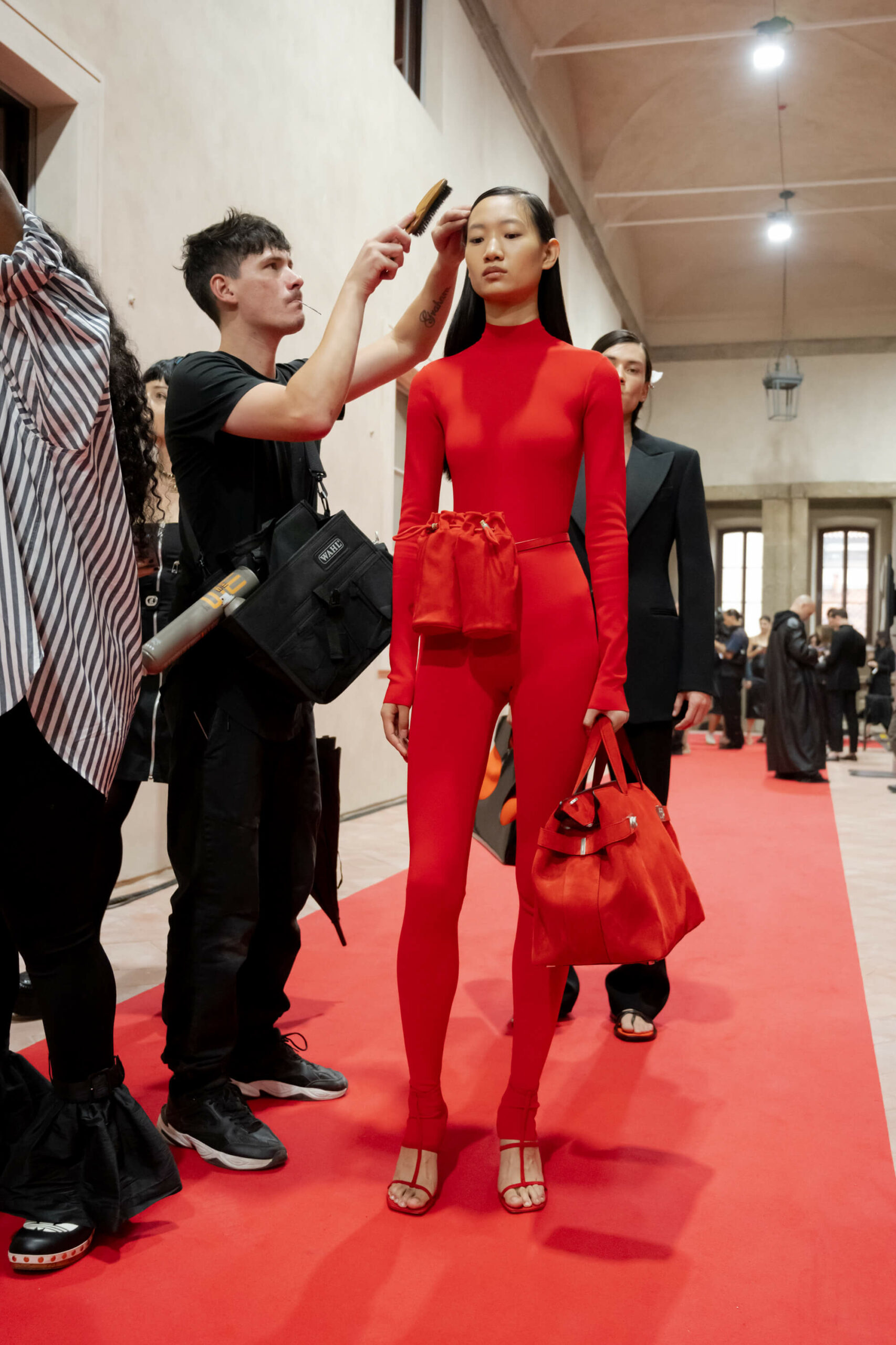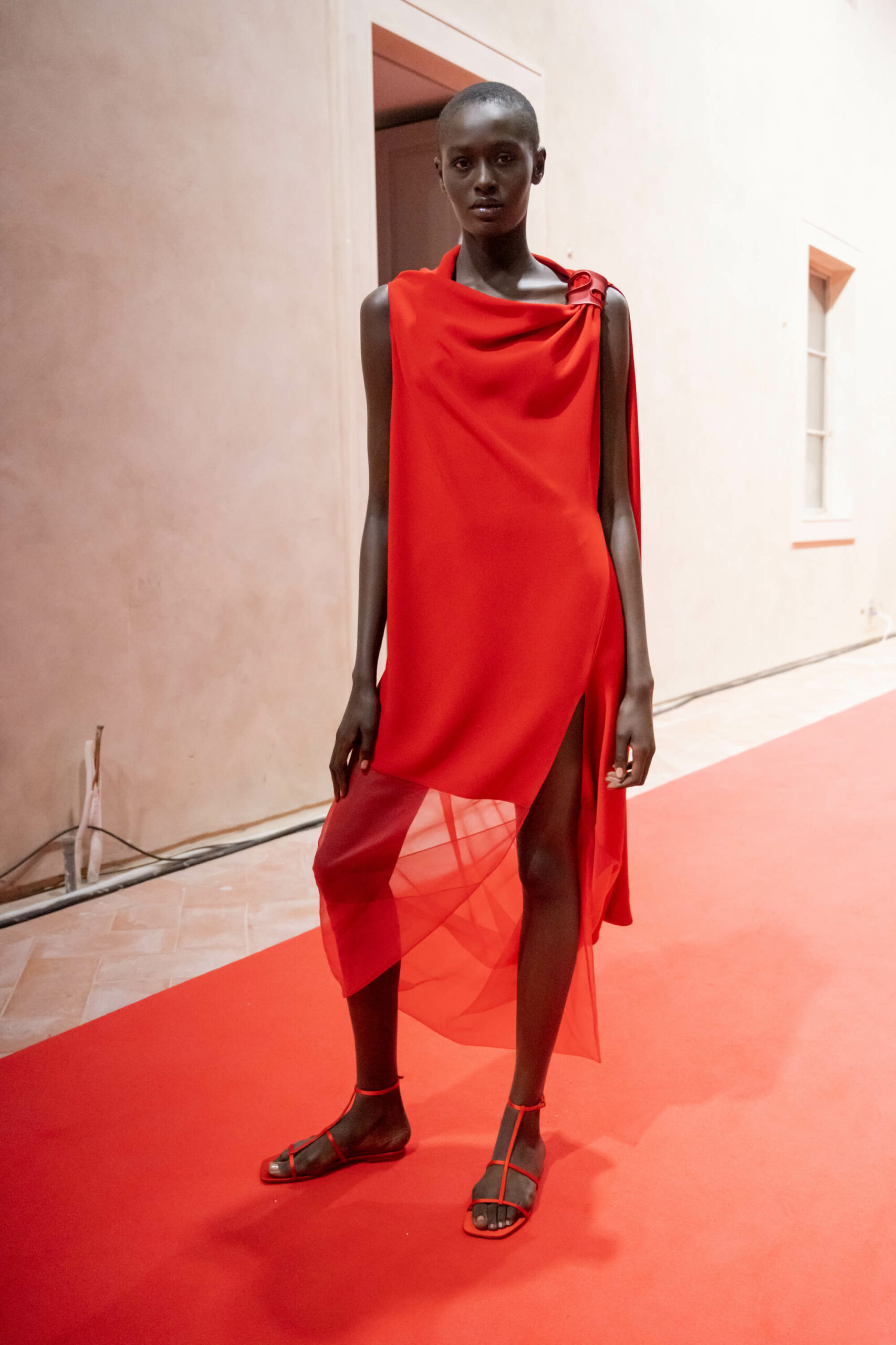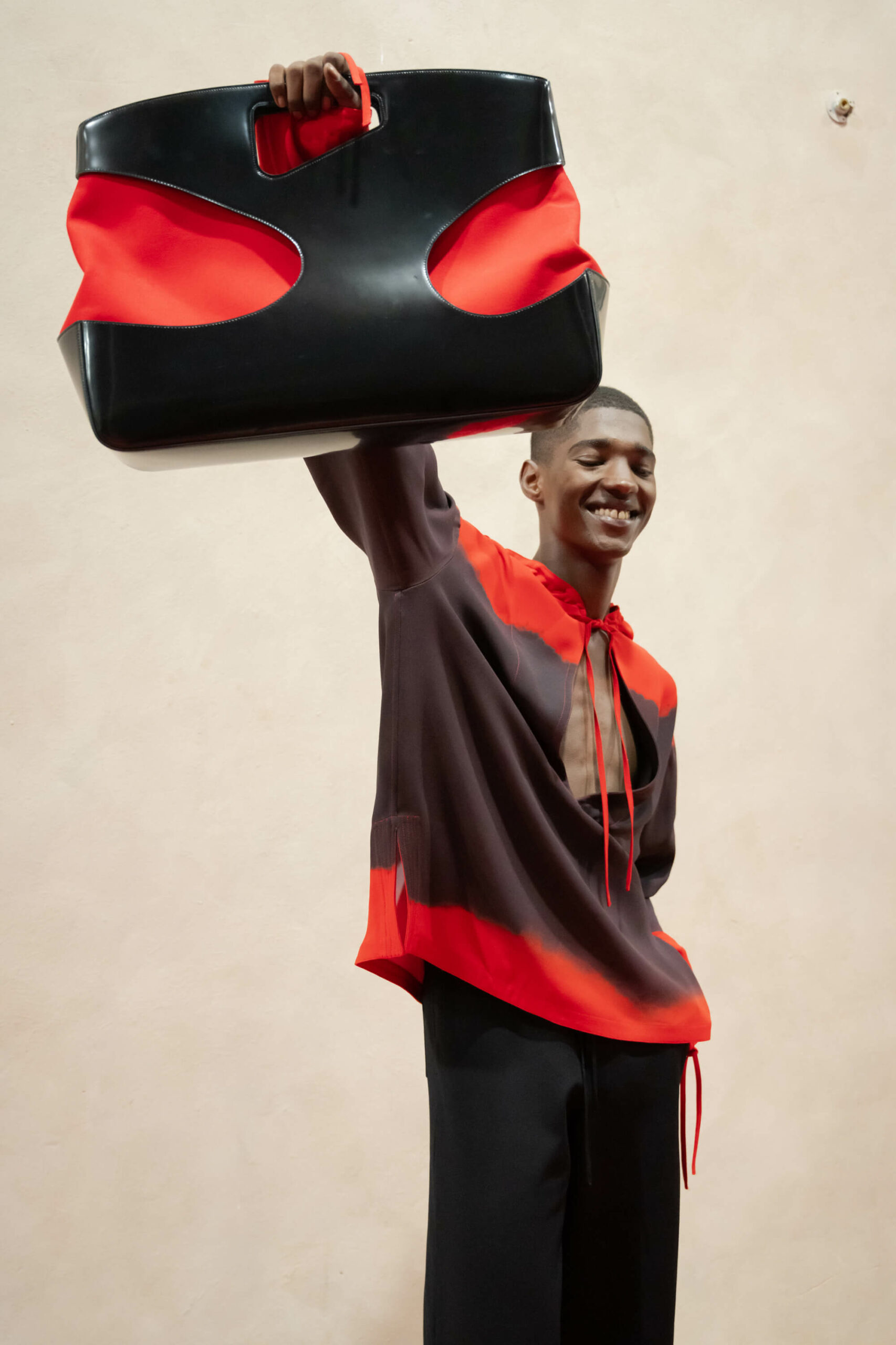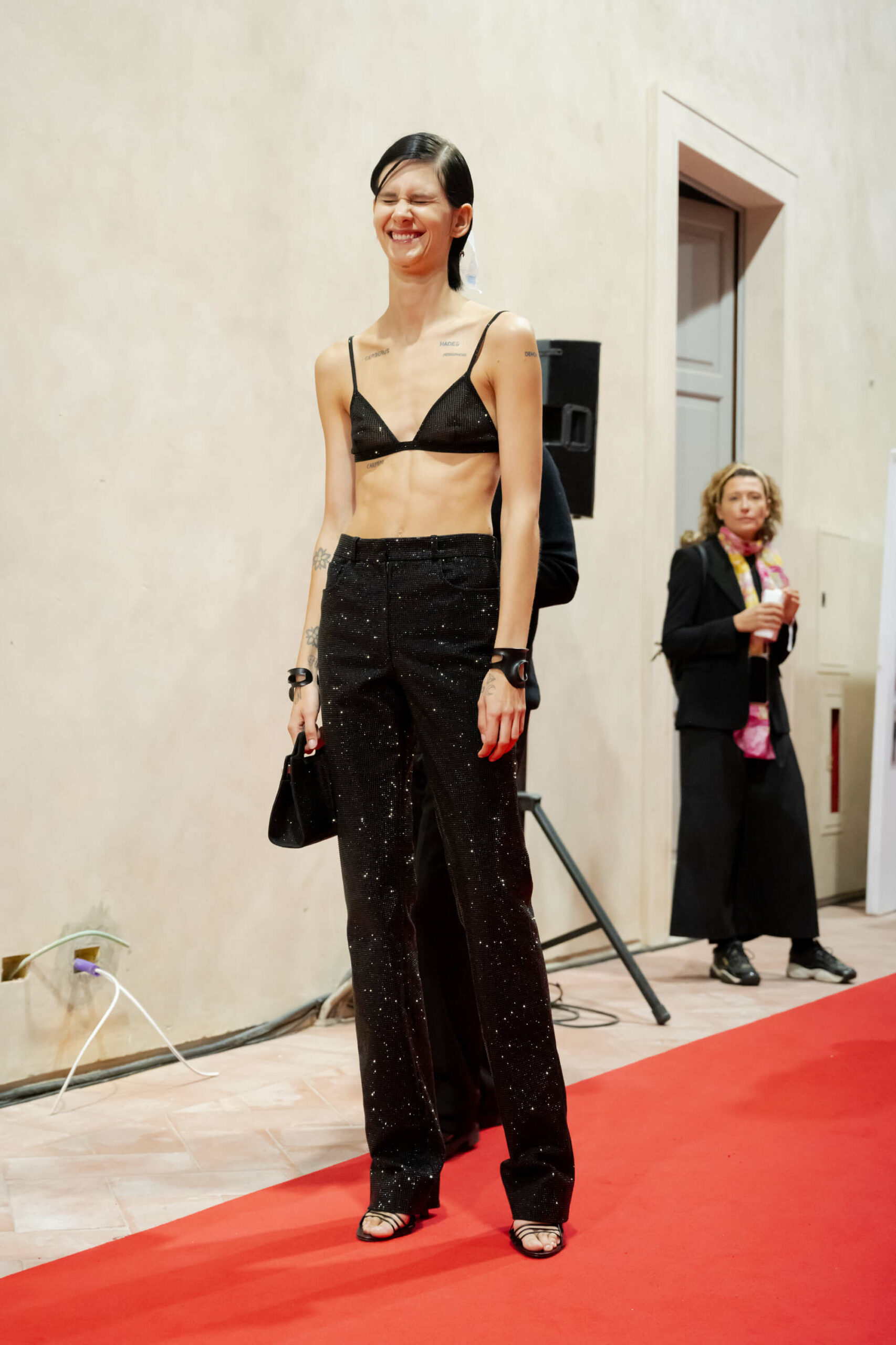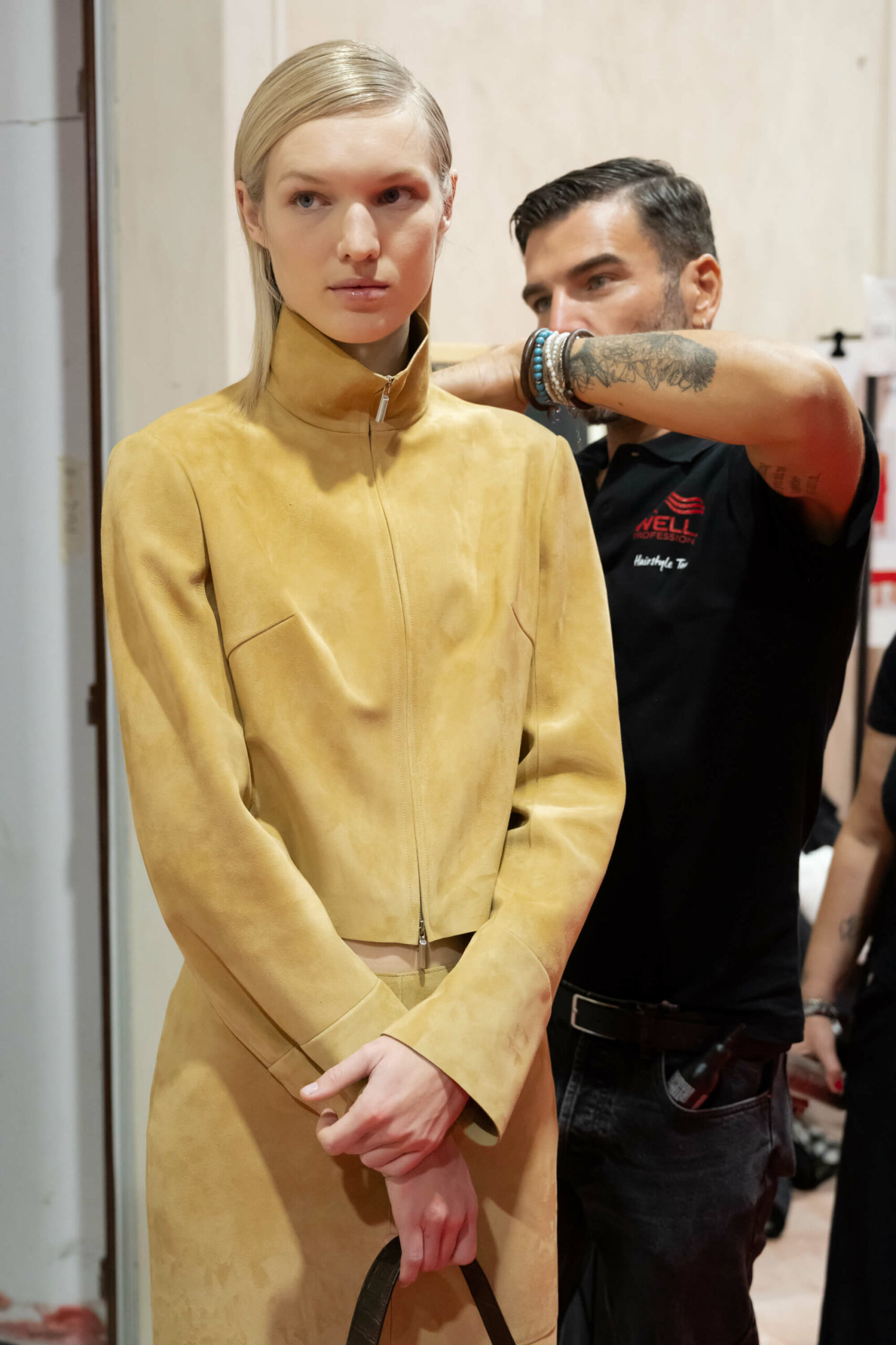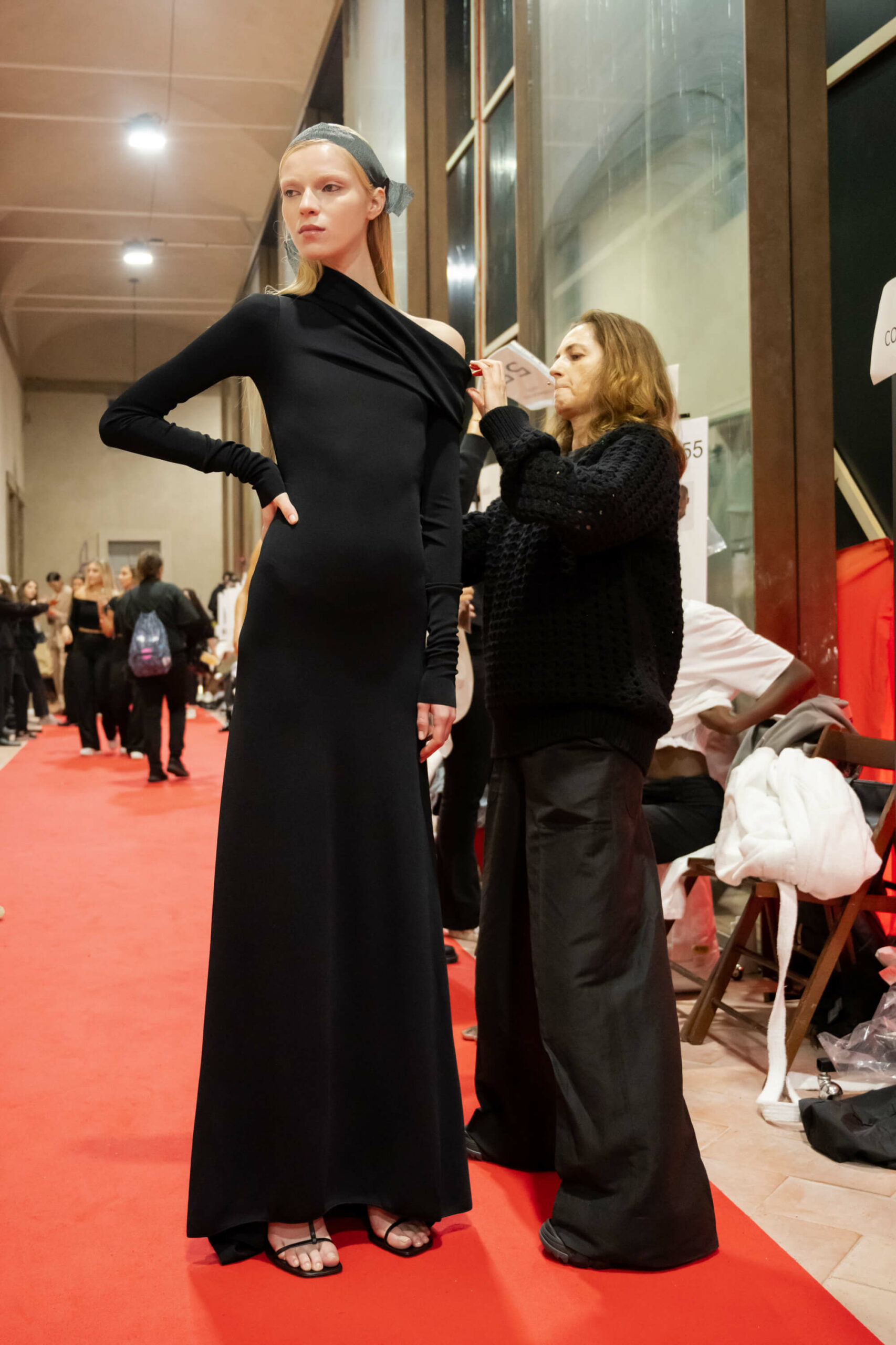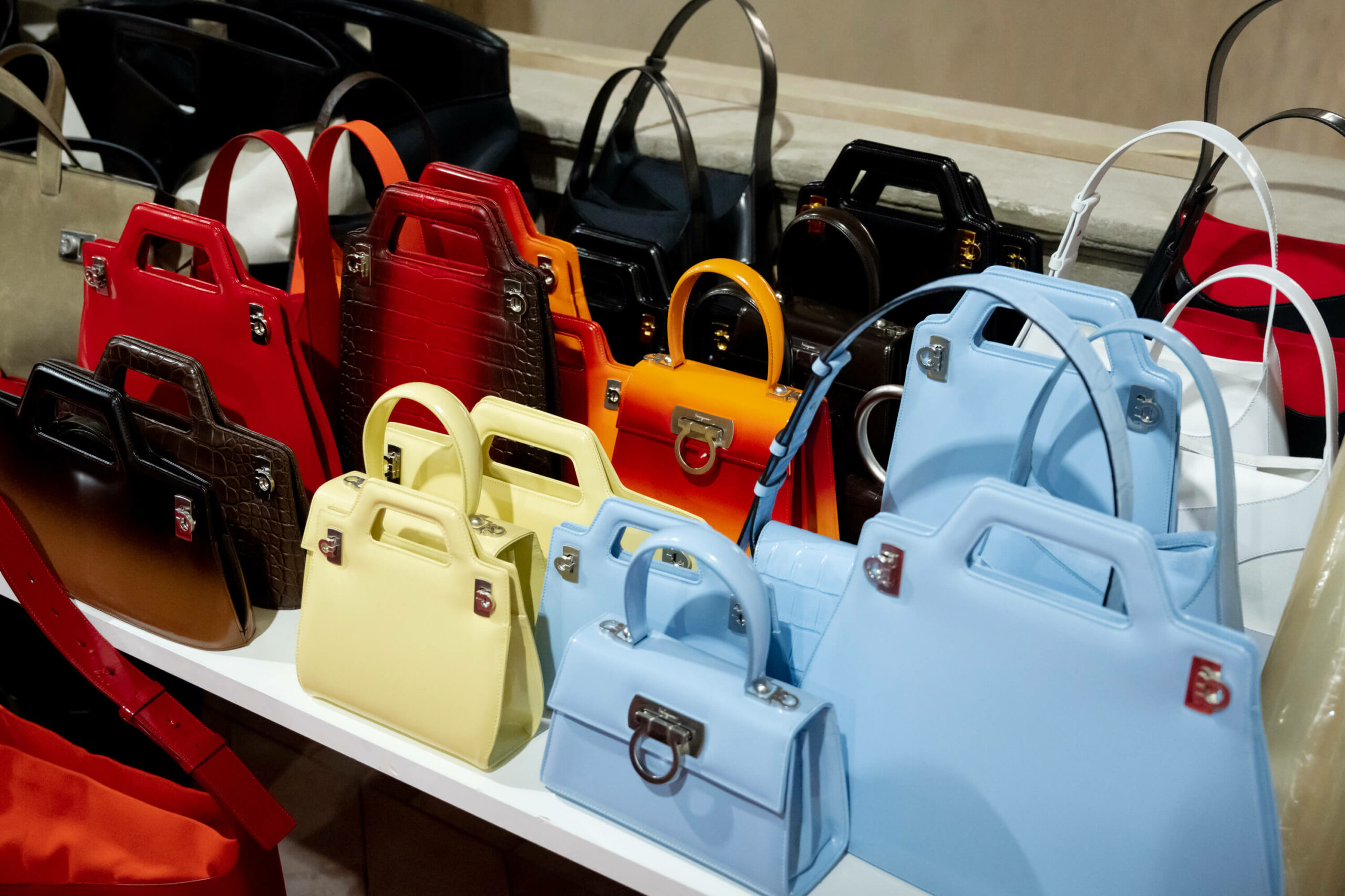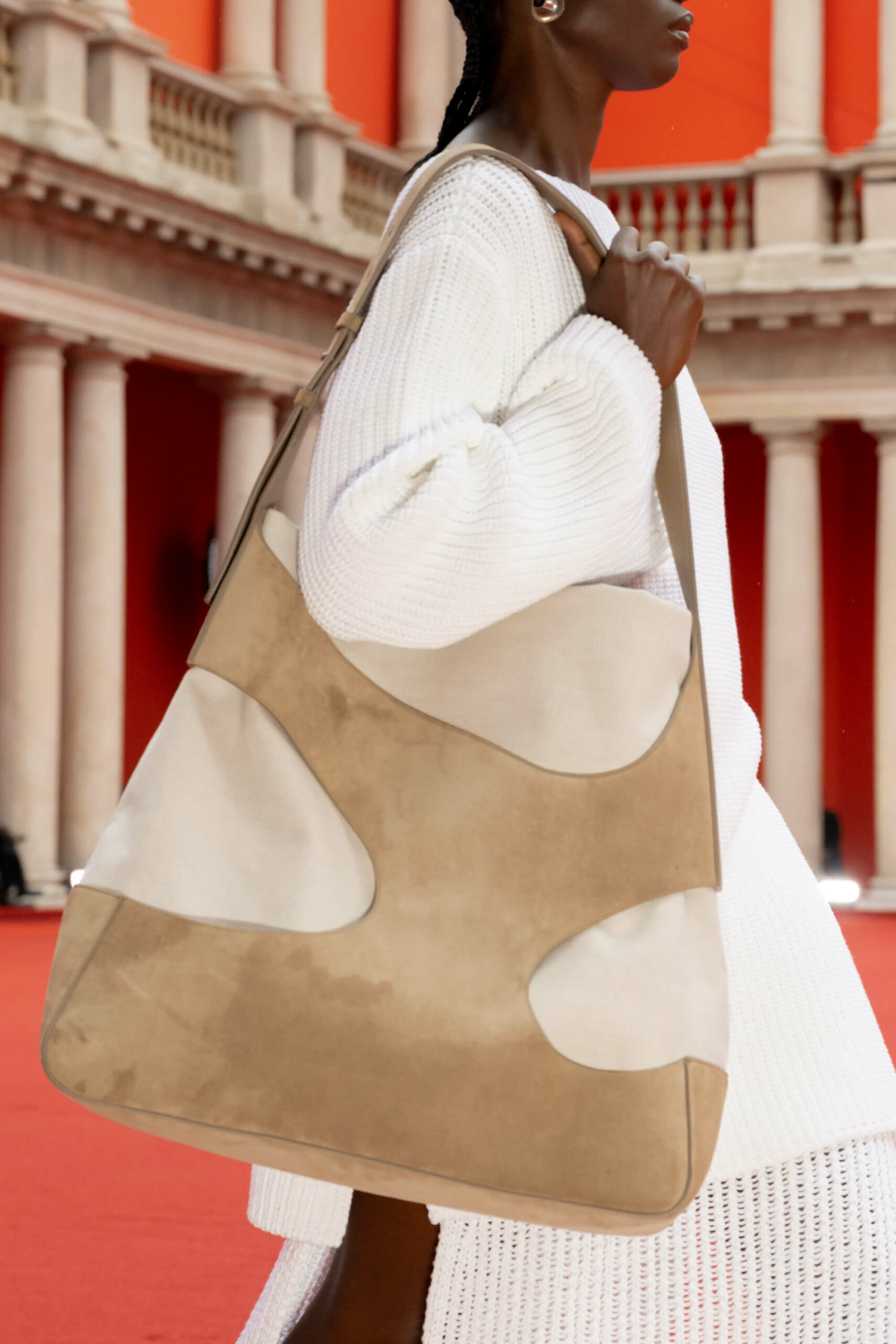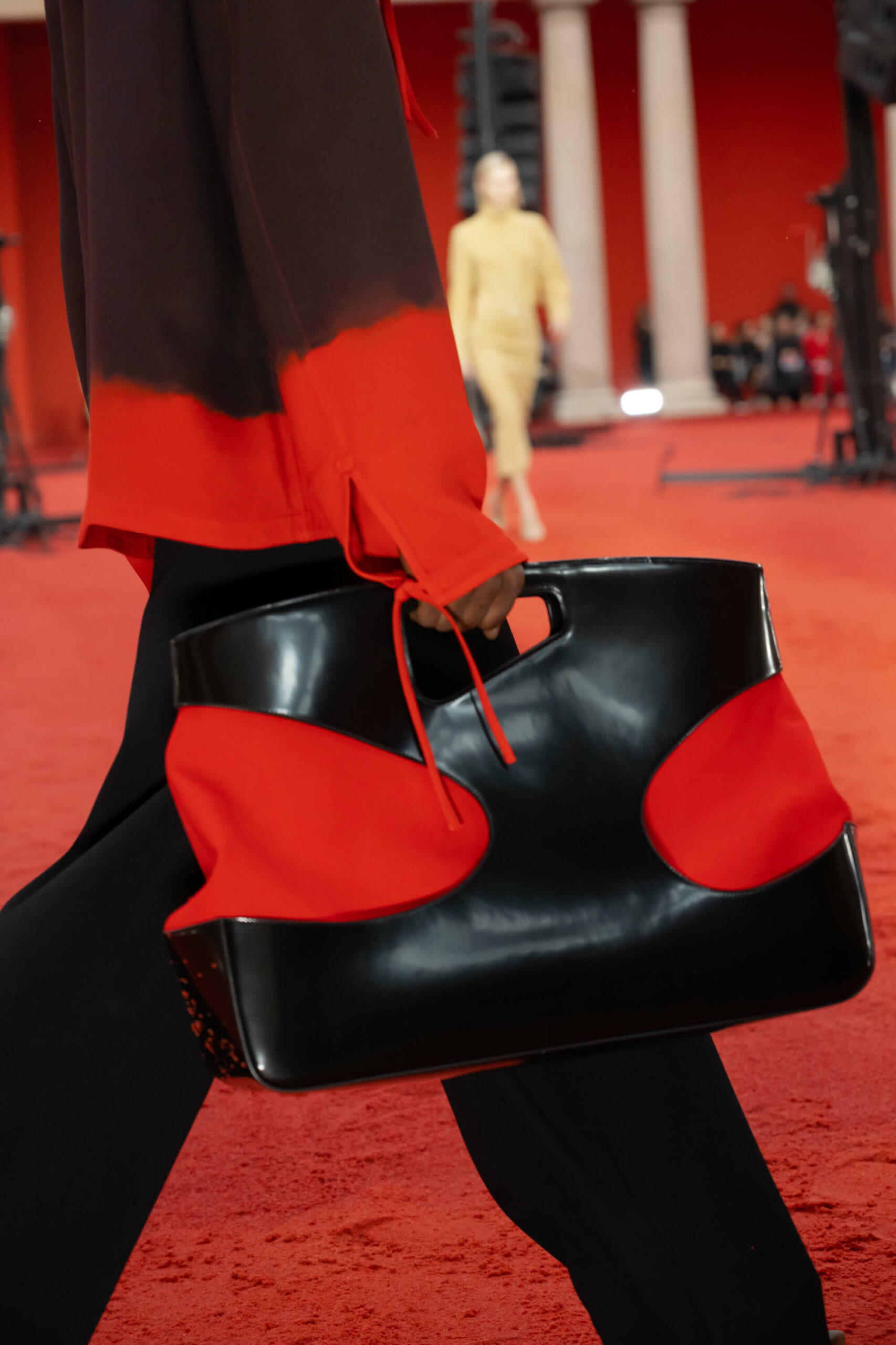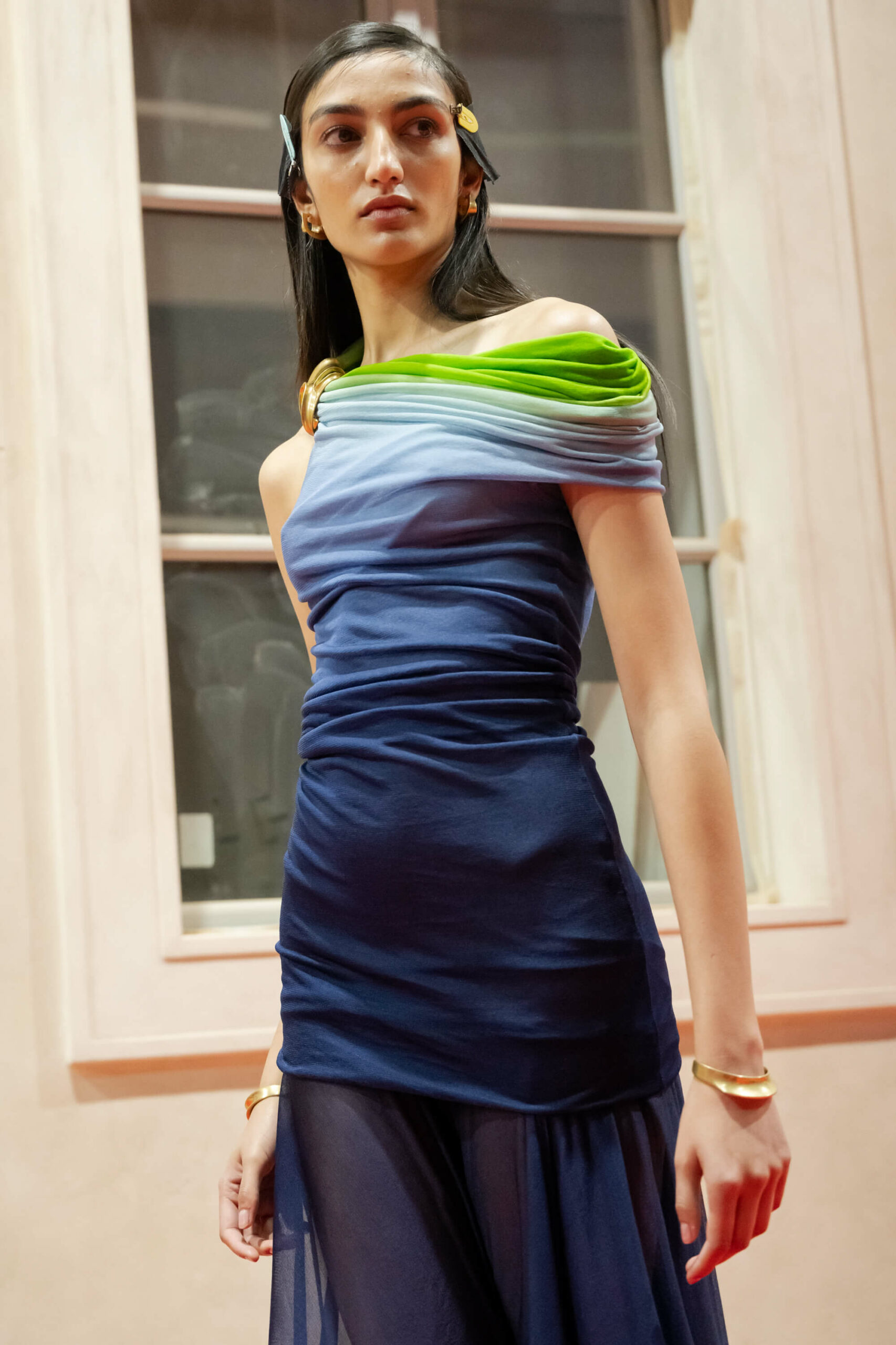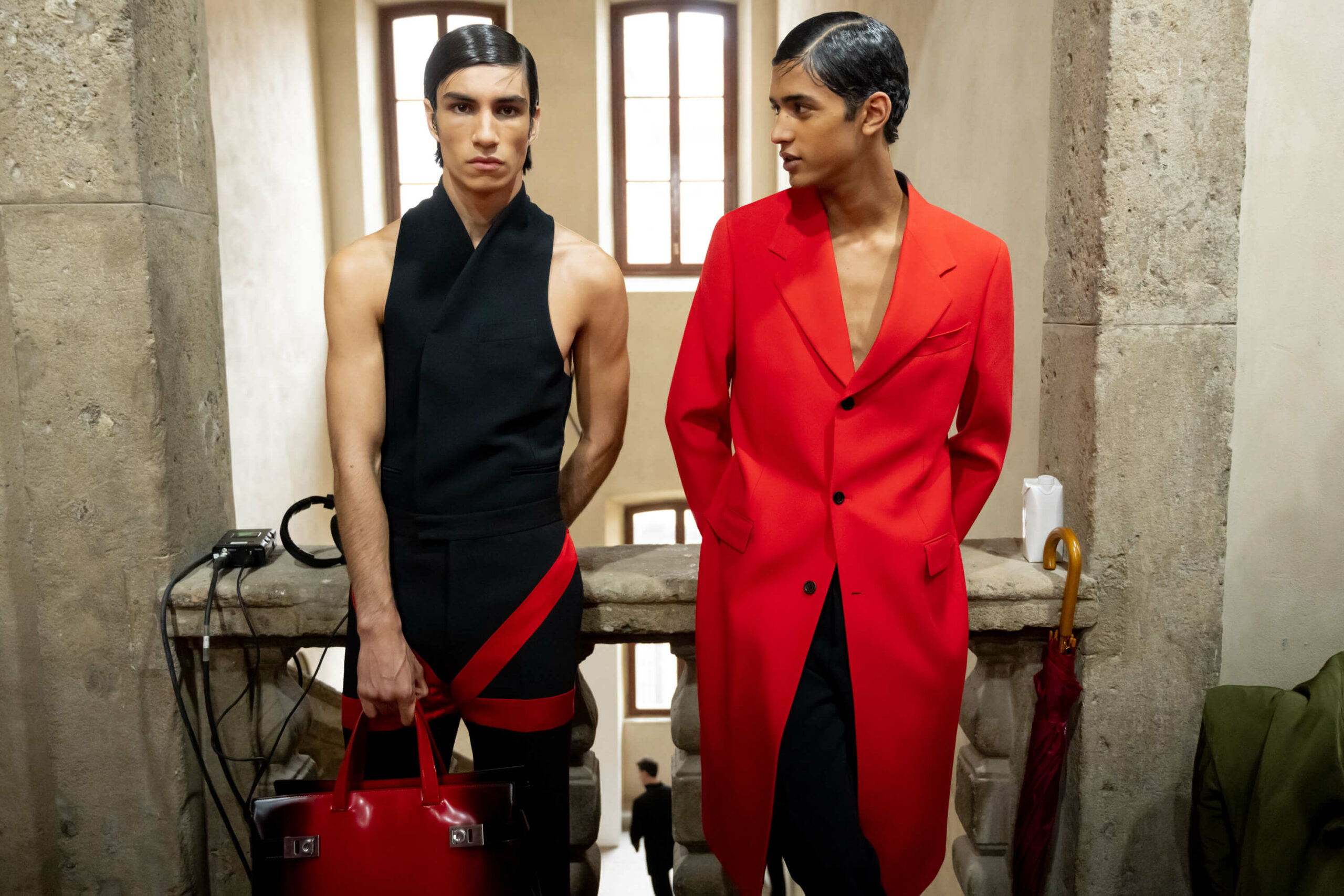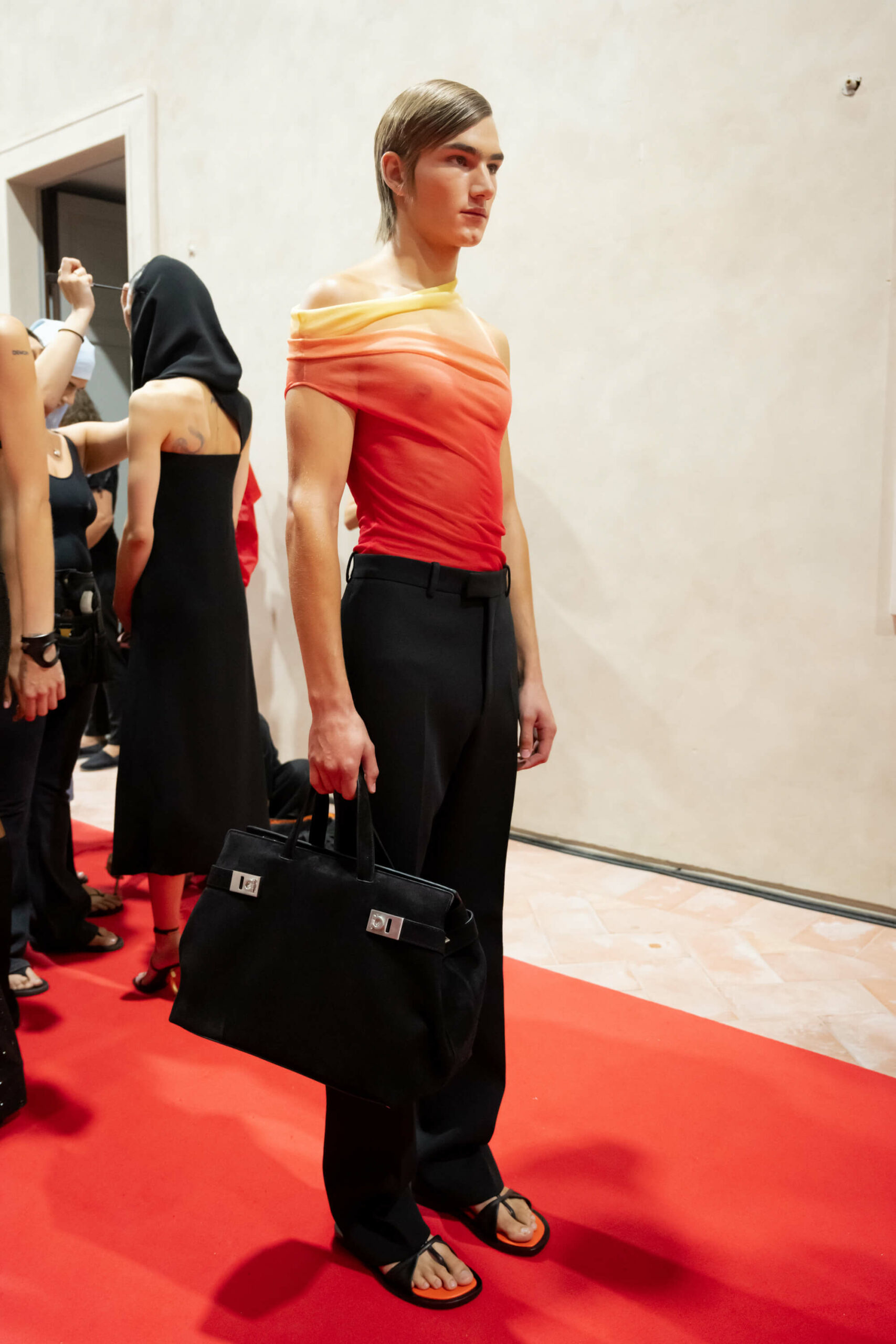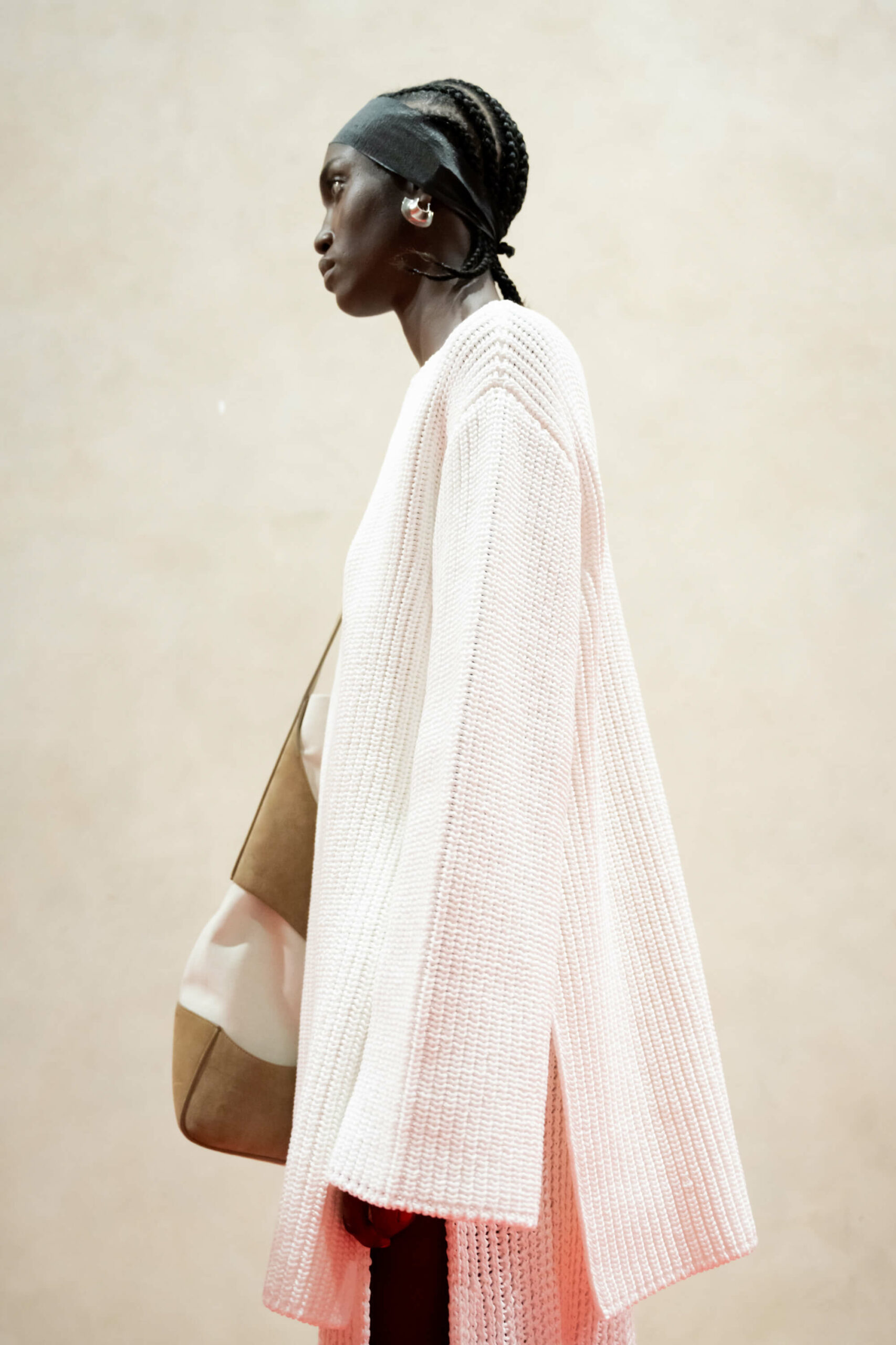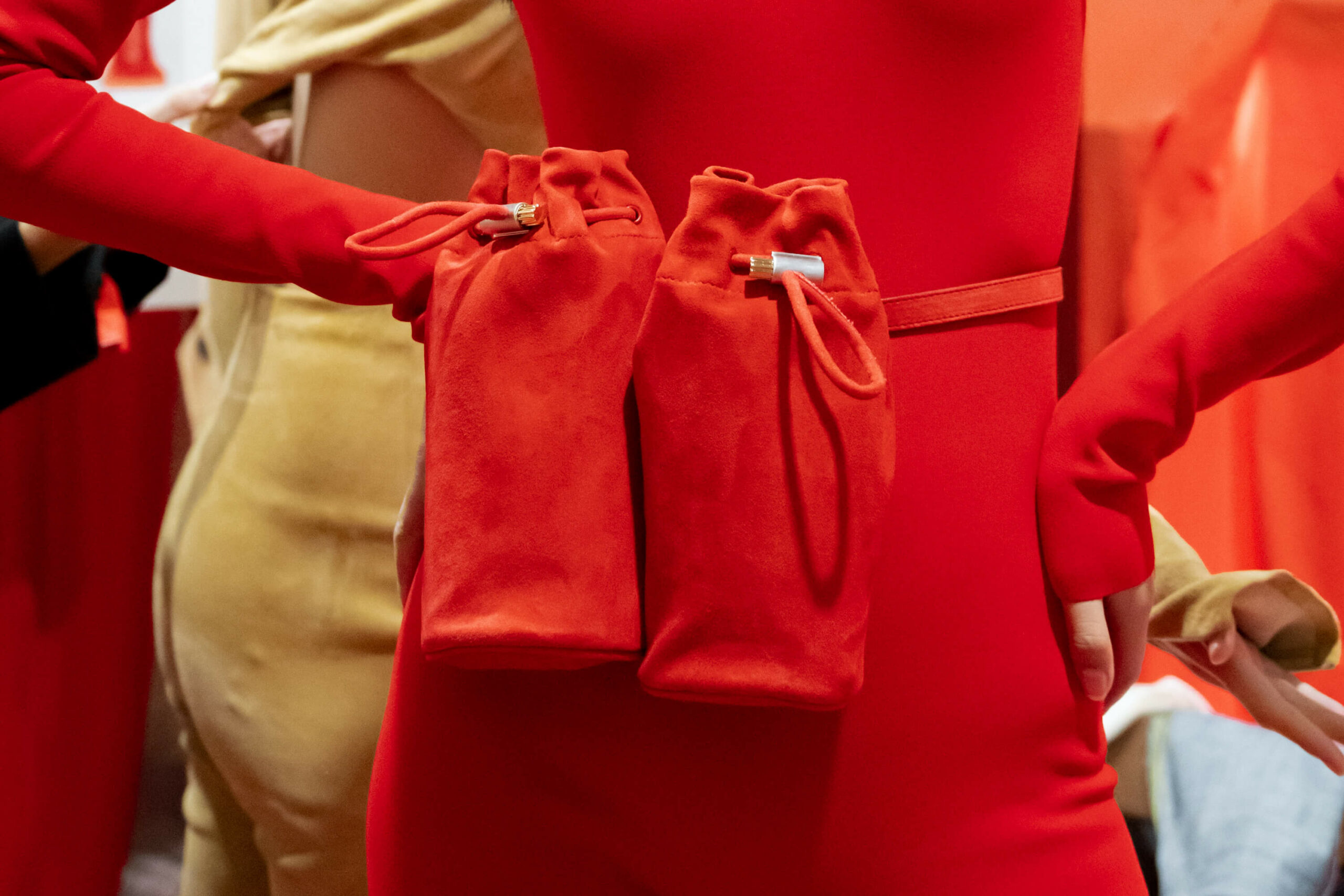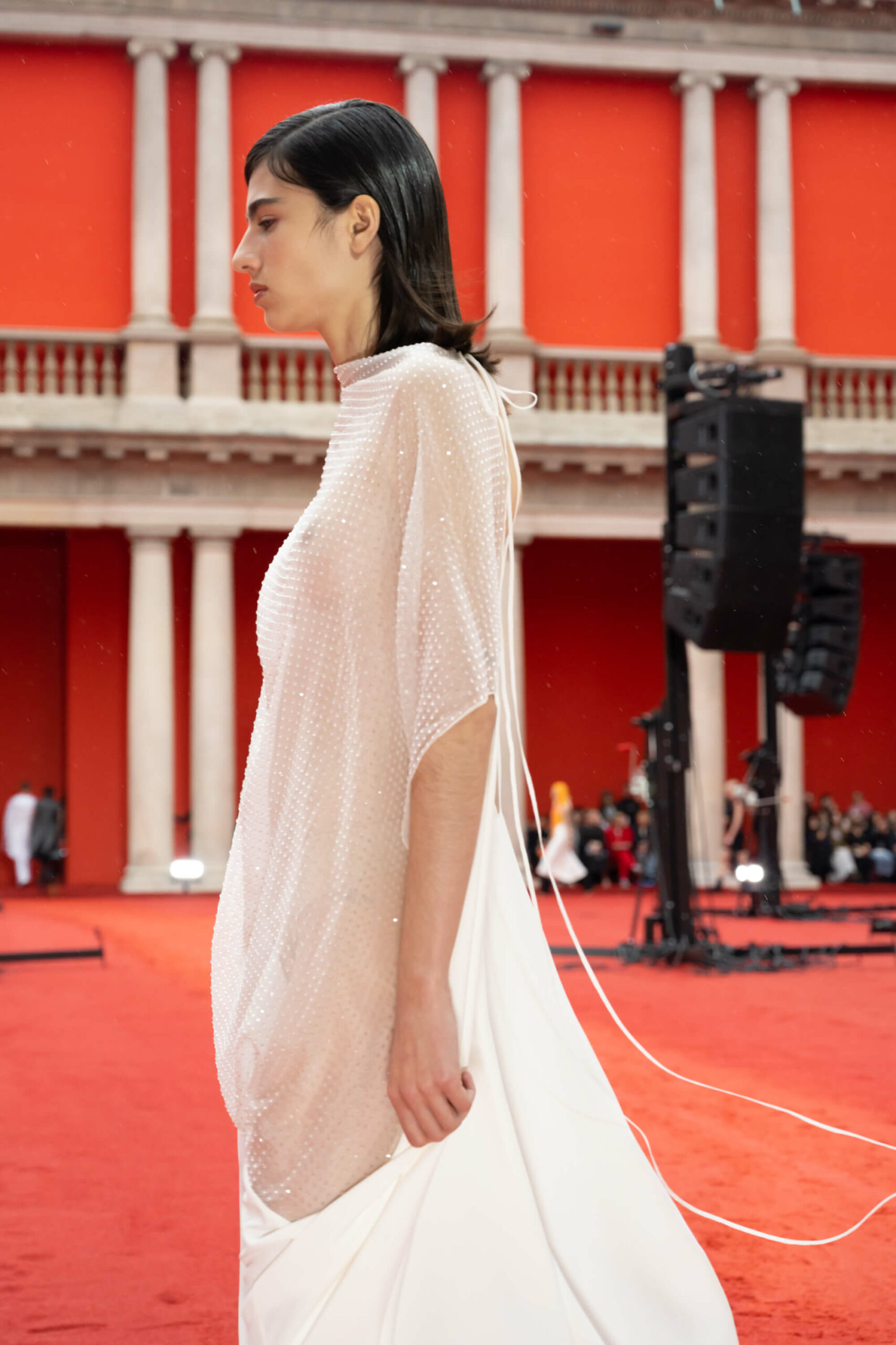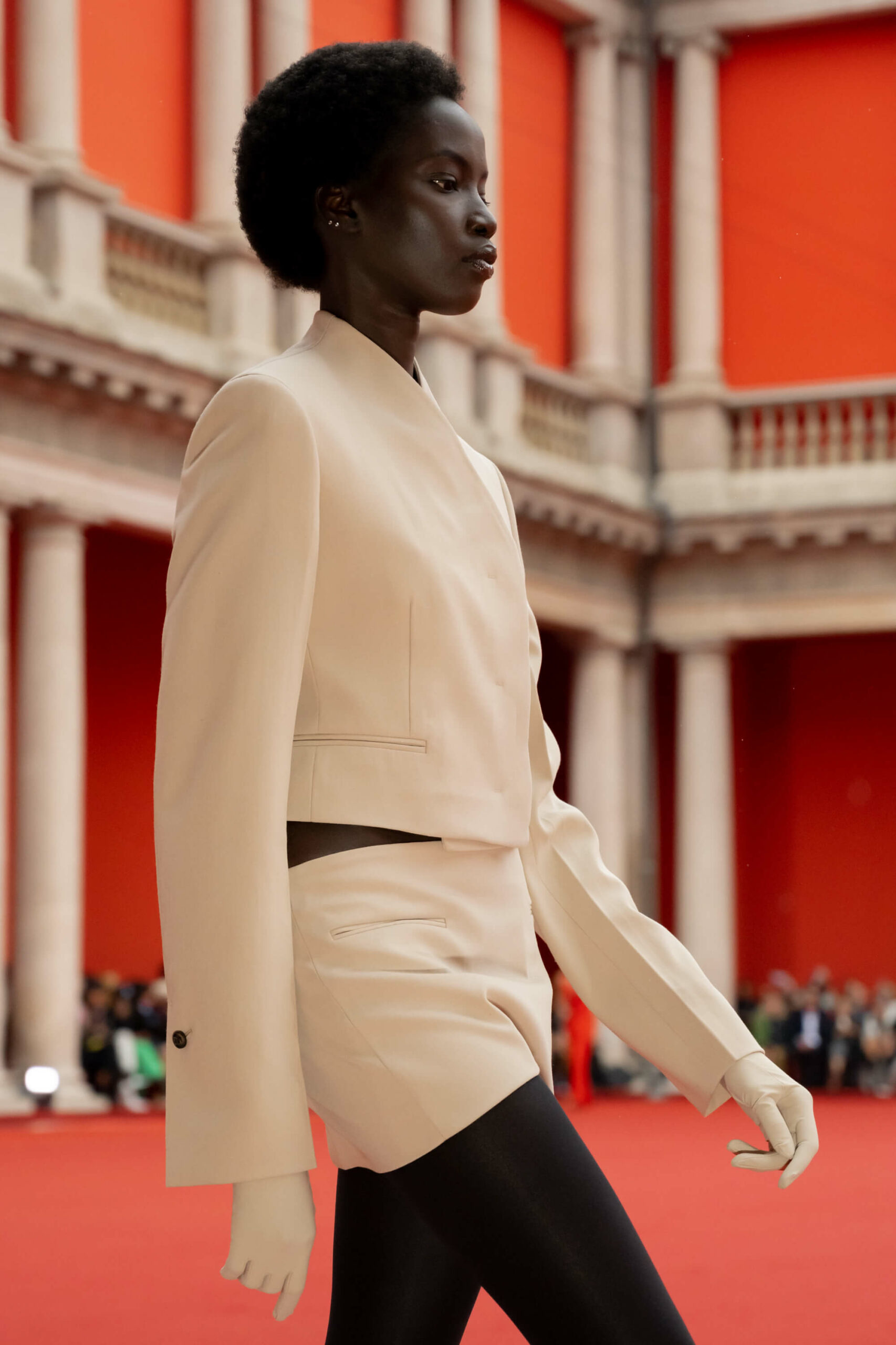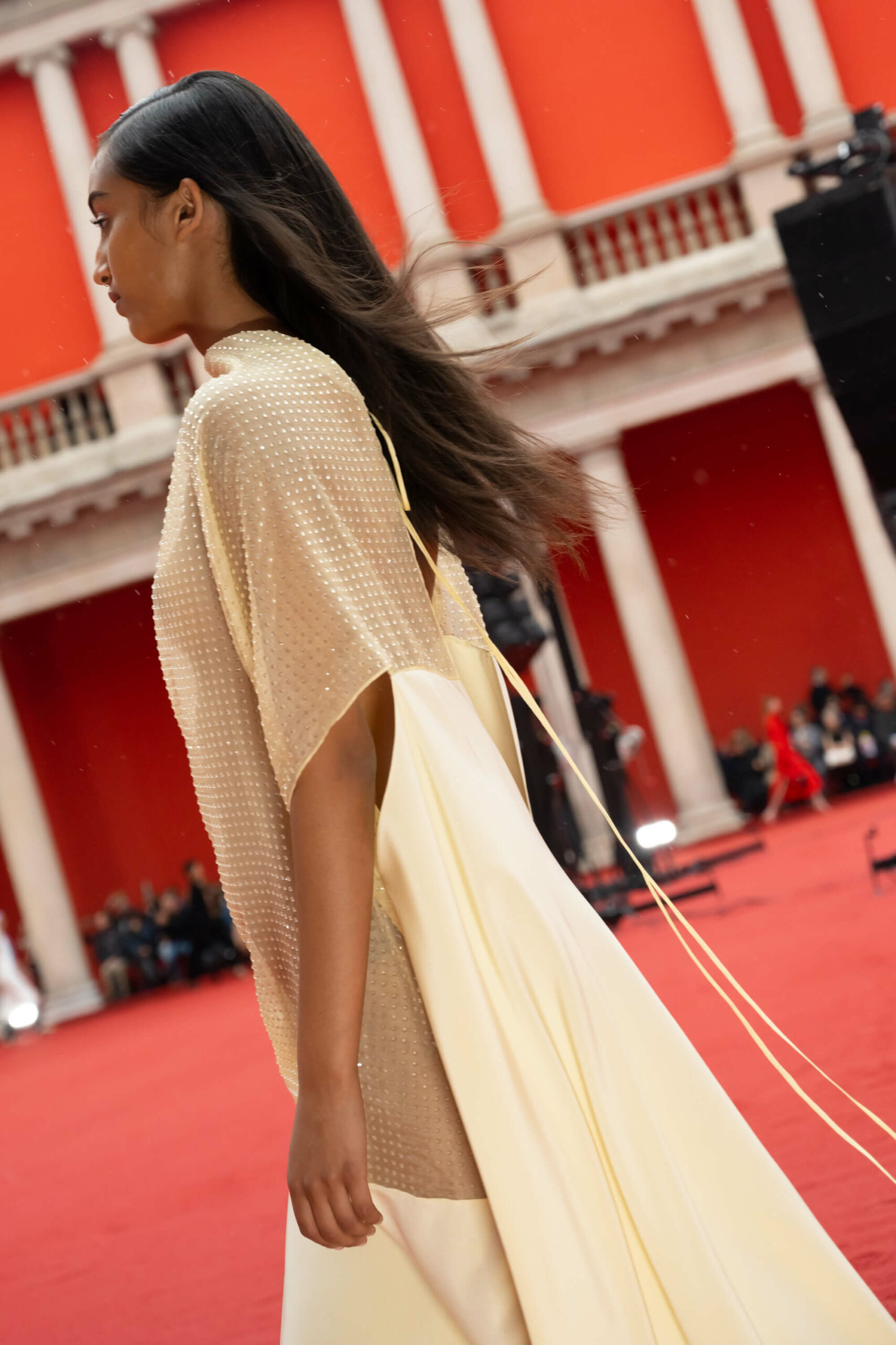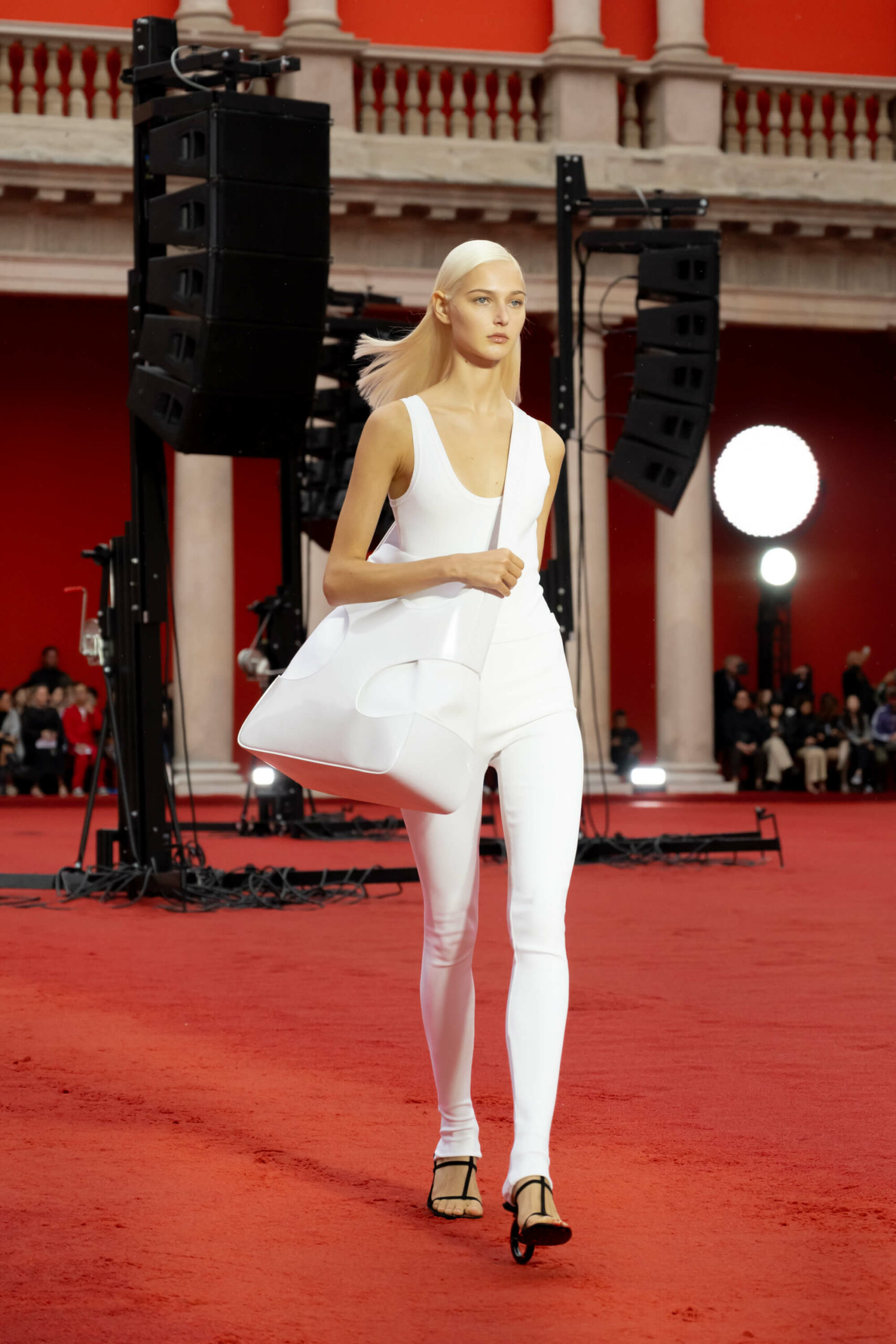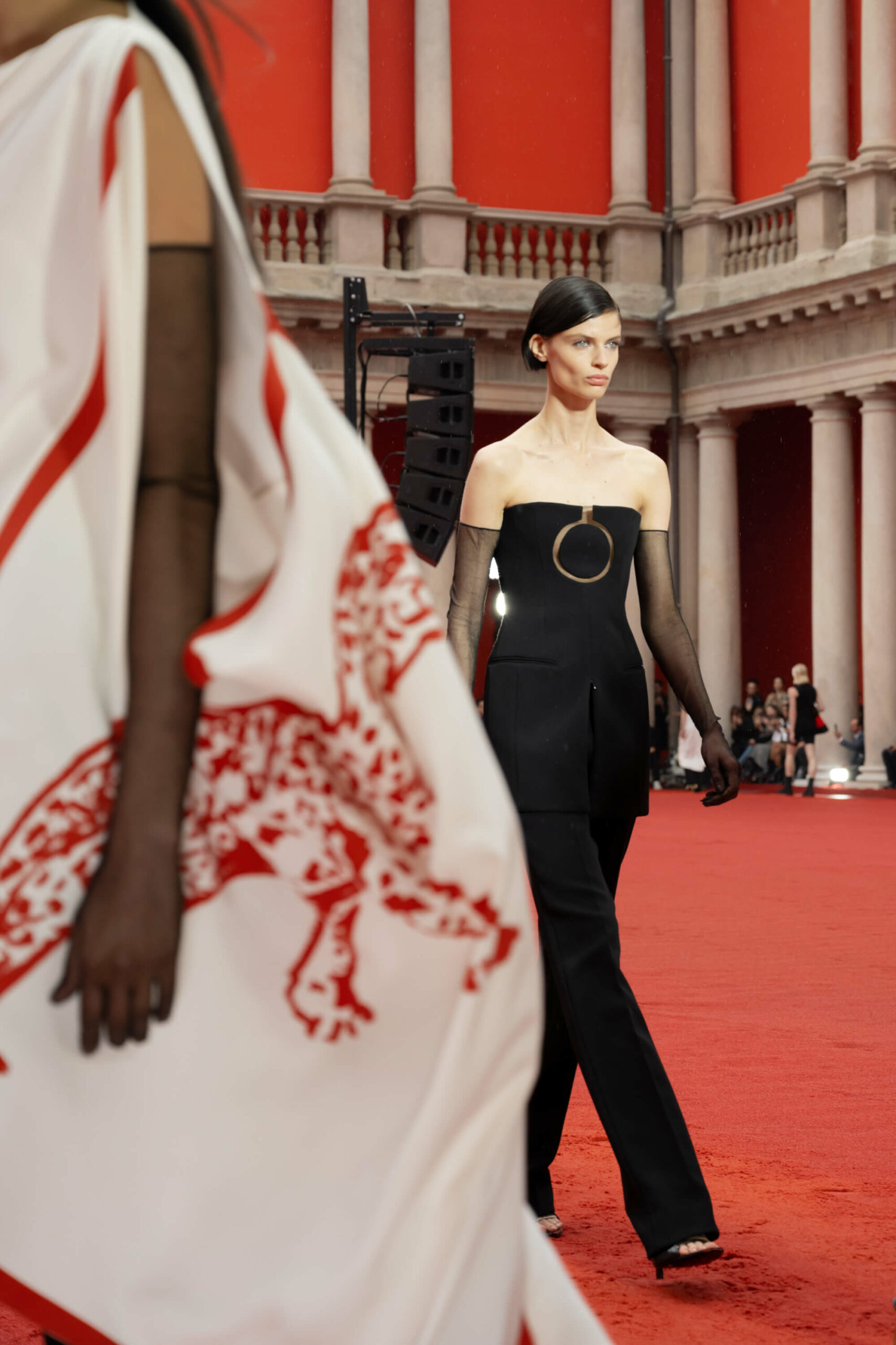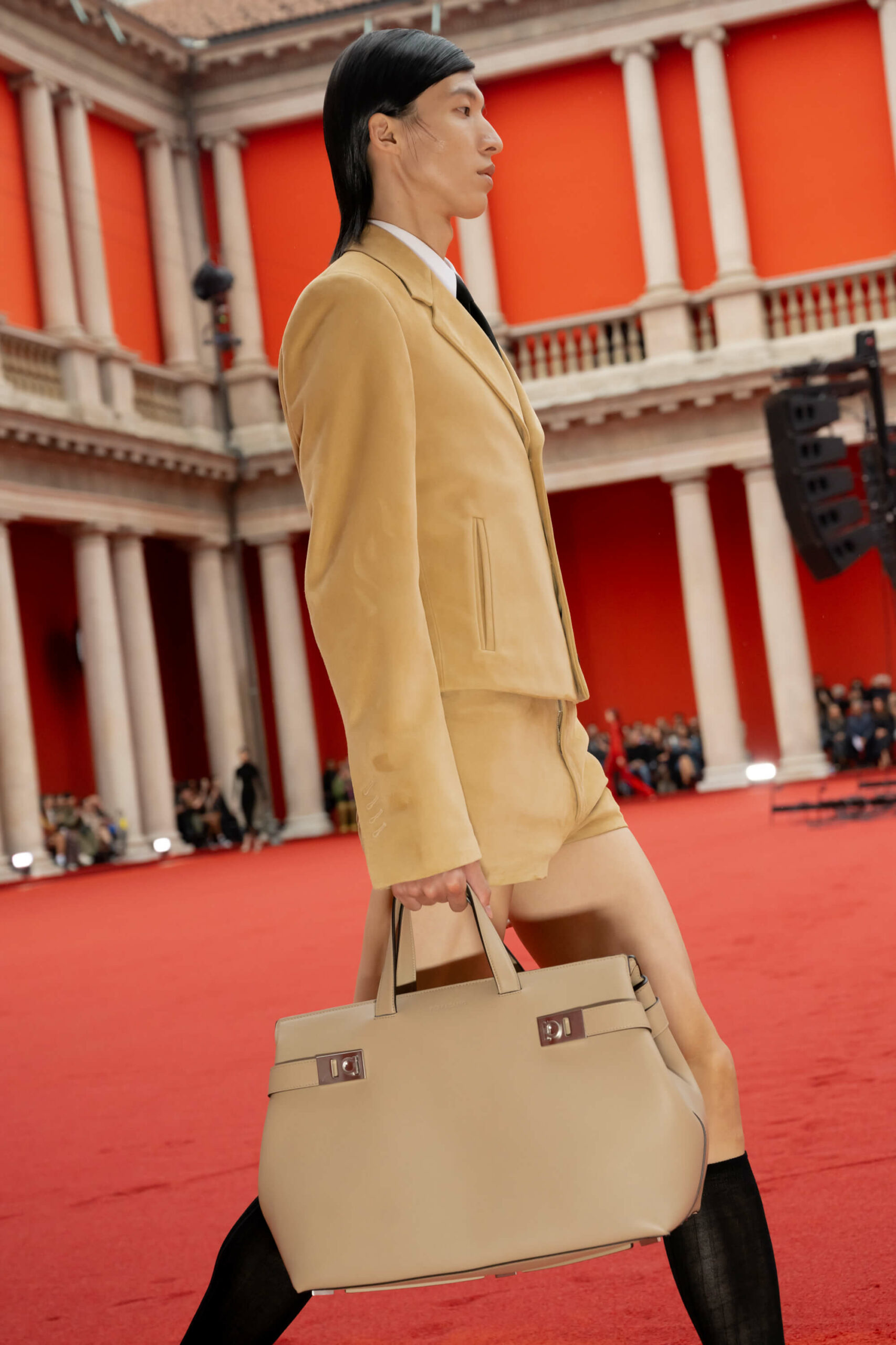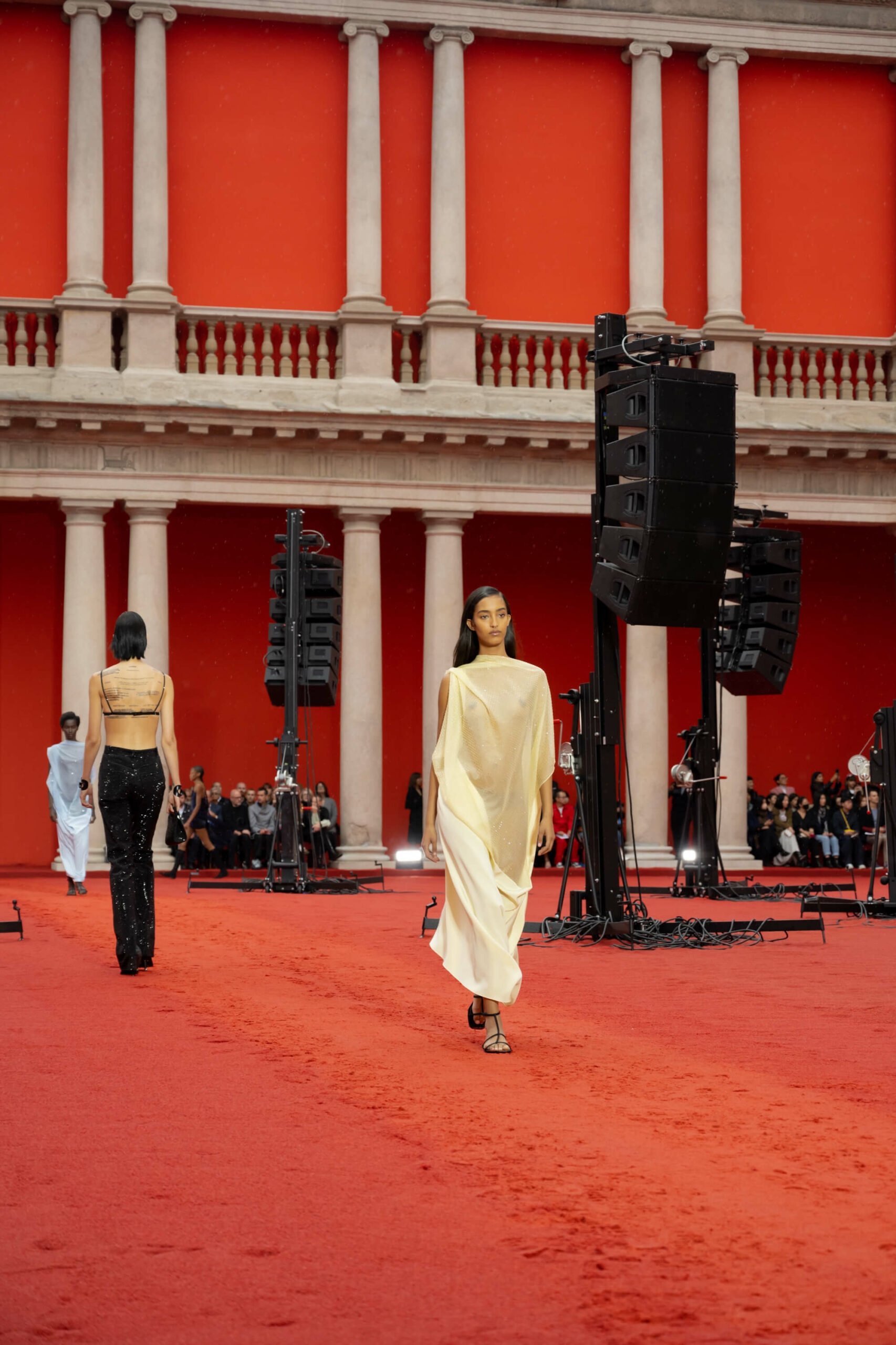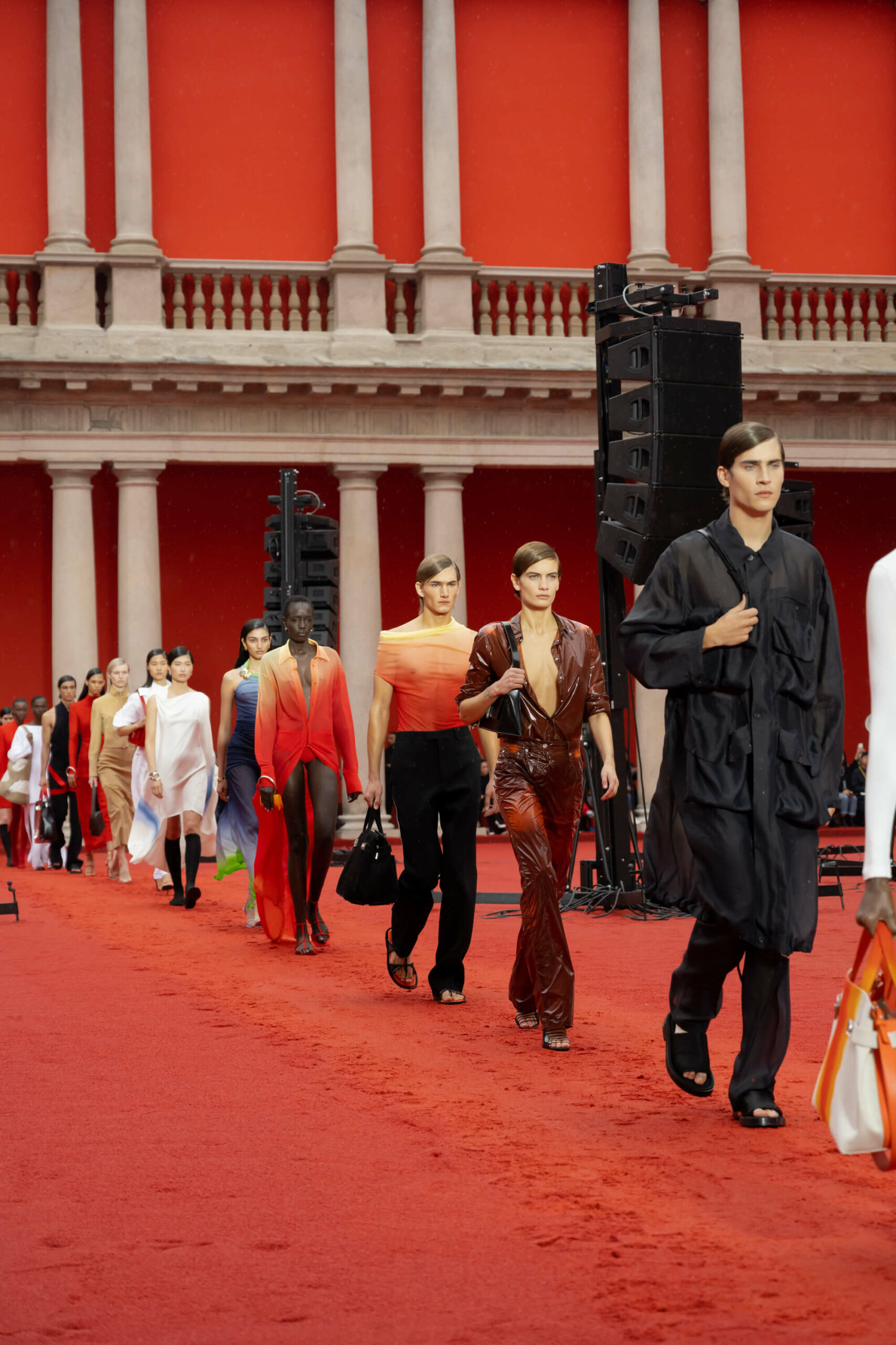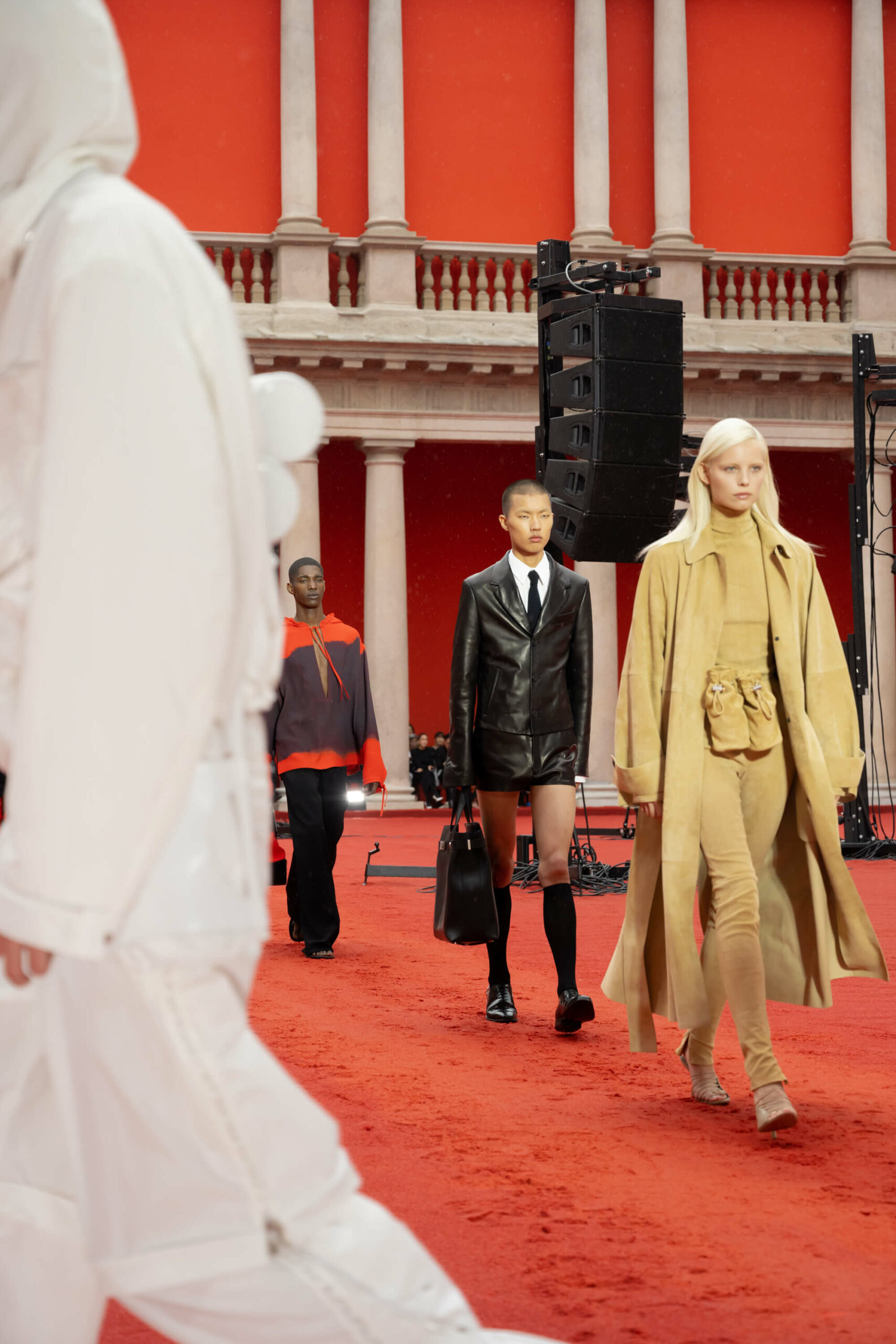 Ferragamo SS23
HAIR & BEAUTY
The garments communicate in their way the message and intent of this collection. As a result, makeup is simple and natural, just so as not to interfere with the disruptive force of the clothes, with even skin, combed eyebrows, and a touch of gloss on the lips. The hairstyling instead, also minimal, was taken care of by Virginie Moreira, together with the WELLA PROFESSIONALS Team led by Andrea Gennaro: after creating a sideline, the hair was brought behind the ears, to leave the face clean and to give them body and structure. The must-have products are EIMI Sugar Lift (for the preparation part); subsequently, on lengths and tips, EIMI Perfect Me, and the Eimi Super Set. While the hair on the back is "rigid", on the front, baby hair was left there for a fluttering effect, to create contrast.