WHO

________

February Beauty News
Fiona May is the face of Yves Rocher's new Lifting Végétal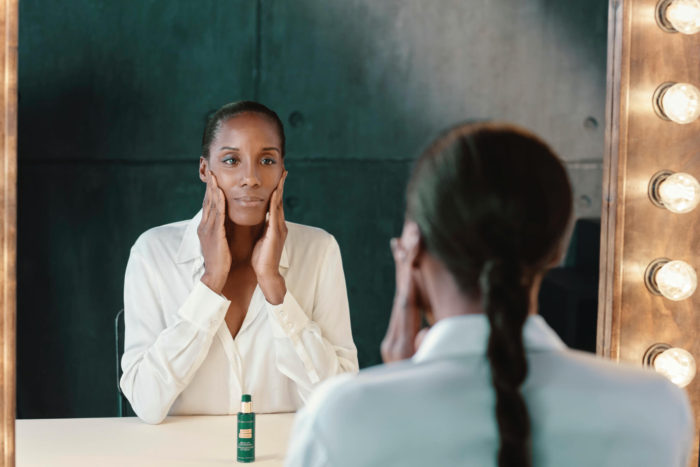 Yves Rocher launches "Lifting Végétal," an anti-aging line with natural ingredients and which works on the healing power of the Ajuga Reptans, a wild plant with a strong character, whose rustic appearance hides an extraordinary strength: this plant grows and resists in all conditions. The Yves Rocher laboratories have managed to extrapolate its unique concentration of vegetable collagen, that can be assimilated thoroughly by the skin, to create a new concentrate that revitalizes cells, stimulating the synthesis of elastin and strengthening the architecture of the skin. An unprecedented plant ingredient with guaranteed results.
The Lifting Végétal line is dedicated to the modern woman who embraces the passing of the years, who dresses the signs of time with her head held high.
It's a line for enterprising women who are also interested in the planet, who are socially engaged and who live the daily challenges with courage: women like Fiona May. Fiona is the perfect representative of a line targeted to allow the skin, even if no longer young, to feel and look at its best.
We had the chance to talk with Fiona about her life and her experience as Yves Rocher ambassador, and here's what she told us:
You are a mother, sportswoman, theater actress and now Yves Rocher ambassador: what is the key to combining all these aspects of your life?
The keys to combining all these things in my life are organization and perseverance. Living the way I do can be quite tiring and sometimes I forget about my own well-being.
Lately, I've been trying to have a more balanced approach, both as a mum and a businesswoman. It is precisely from this mentality that my training and preparation as an athlete were born.
What has your path been to this day? And what inspires/motivates you to face the everyday challenges?
So far, I have been very happy with my life. I have fought many battles to achieve my goals. I should also add that I still have many dreams and goals to strive for in my future. Everything inspires me. The good, the bad and the terrible!
What does "being strong" mean to you? And how do you make your skin strong?
For me, being "strong" is something very personal. For me, for Fiona, being strong means being able to recover from a loss and learn where I was wrong. It's not easy for me, I often make the same mistakes several times in order to understand.
To make your skin strong, I think that it's enough to simply take care of the skin. I take care of it because this skin is the only one I have!
How did your relationship with Yves Rocher start?
To be honest, when Yves Rocher got in touch with me I was pleasantly surprised. Before I accepted to be the ambassador for the Lifting Végétal line, however, I studied their company.
Above all, I studied their values, their commitments and their respect for the environment, just like I've always advocated for!
What's your favorite product of the Lifting Végétal line, for which you are ambassador?
My favorite product is the night cream (the Fortifying Night Treatment), I can't miss this step! I feel my skin getting more and more relaxed when I use it and I'm ready for the next day.
You're a very busy woman, what's your skincare routine? Can you share with us some tips for all women on the go, like you?
In the evening I always find time to clean my face. Even if I'm late at night or traveling, my skin needs to recover for the next day. Also, I try to drink as much water as possible during the day, especially when I'm on a flight.
I always carry my moisturizer in my bag, too.
What message would you like to convey to women to never lose motivation? And why is self-care, like taking care of your skin, important to achieve your goals?
It is easy for another person to give a piece of advice to find motivation, but I think it is important to find the real reason within us! This is what really makes it easier to achieve your goals and make you feel motivated. I always make sure I have some free time for myself. It can be meditation or simply pamper myself with a sheet mask or go to the gym, but it is important to recover mentally, not only physically.
What is "beauty" to you?
For me, beauty is something that comes from within, something that we have inside… It's not just about the superficial skin.
February Beauty News
The spring beauty look by & Other Stories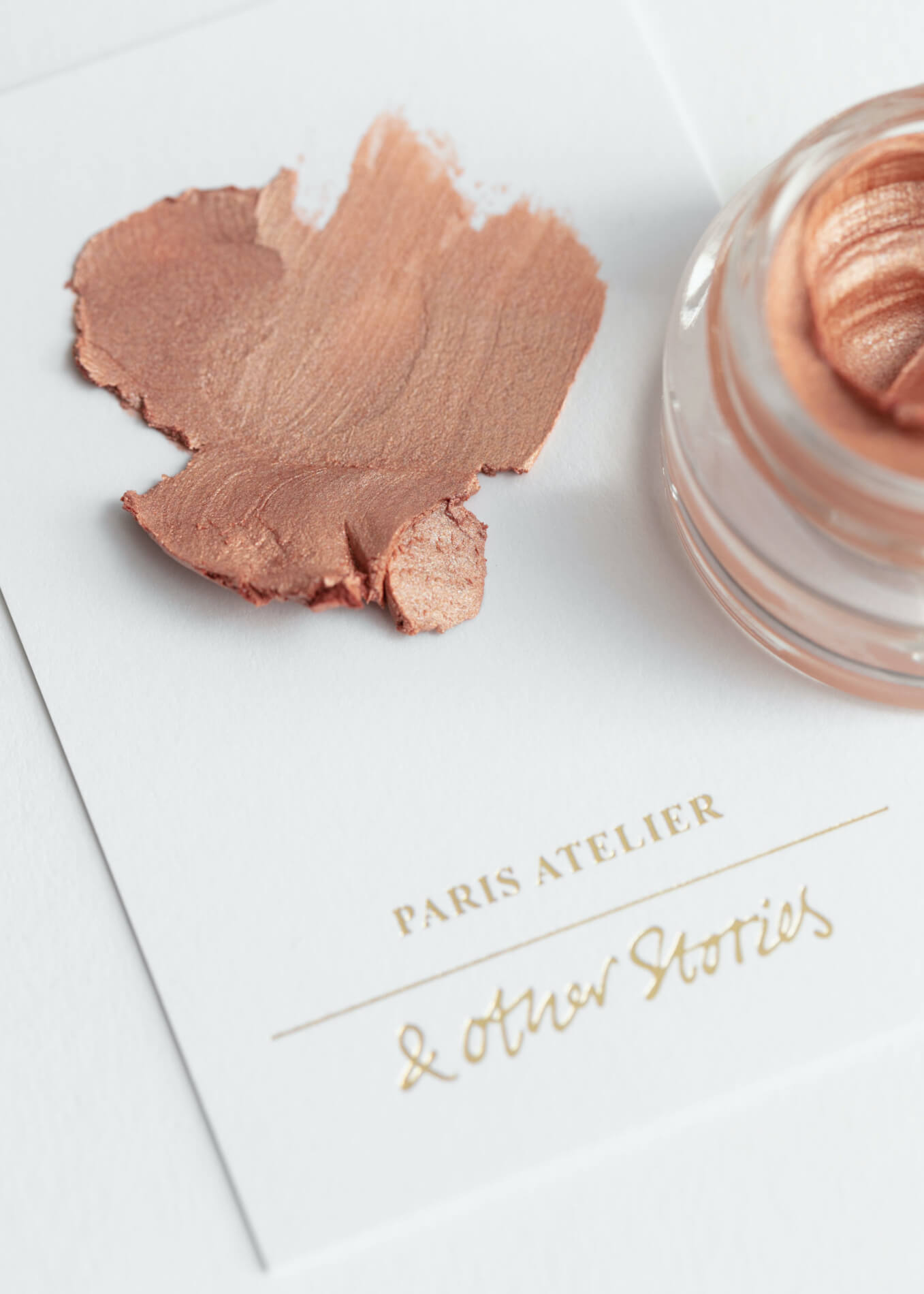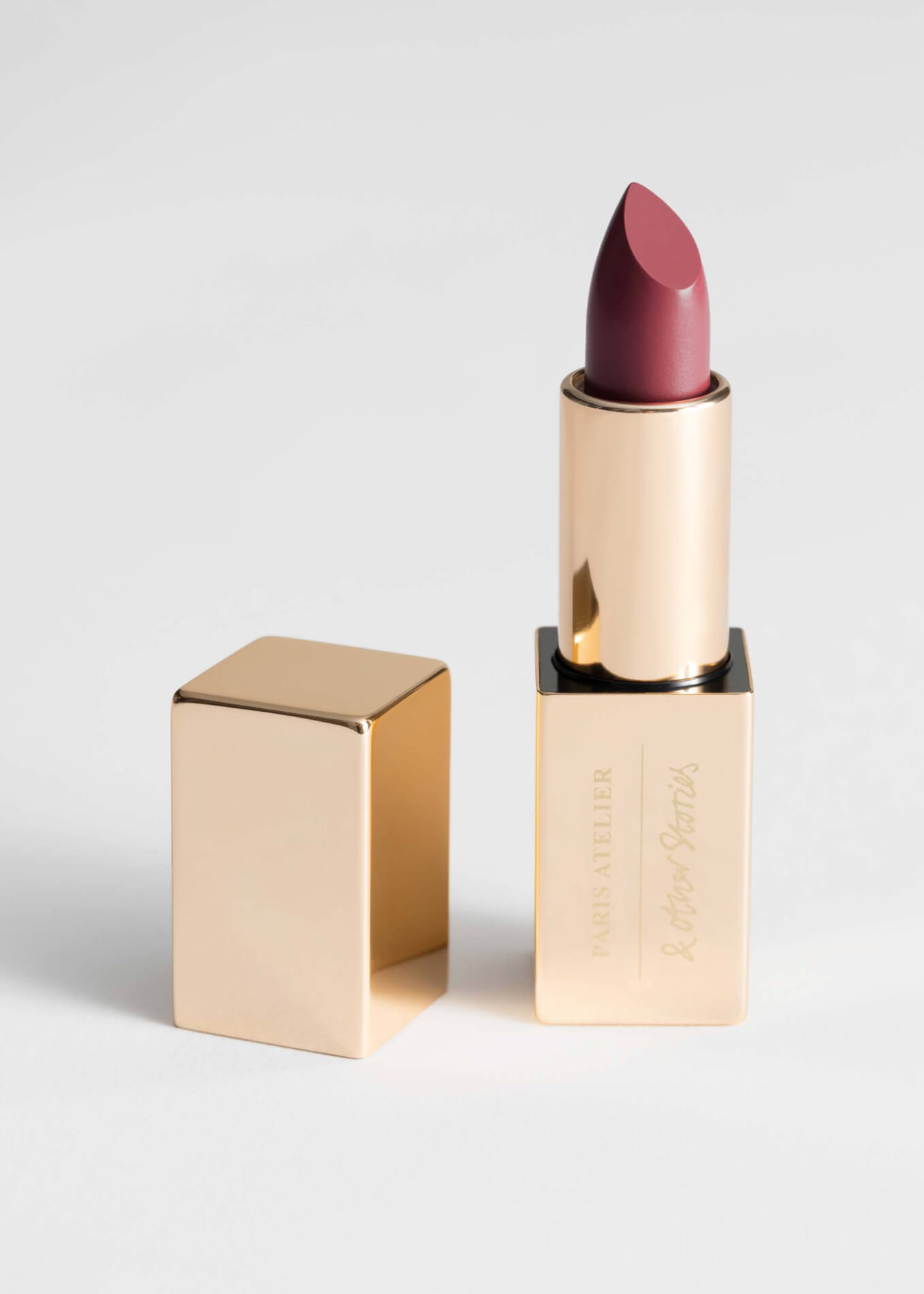 In the spring looks by & Other Stories, the femininity of pink meets the sweetness of coral and the refinement of taupe. What we see is a makeup that sees lipstick as its protagonist, but that also plays on the perfect balance of the elements for a spring look that is delicate and creative at the same time. The three protagonists are the Paris Atelier Makeup Lipstick, the long-lasting and moisturizing lipstick of & Other Stories, the radiant Luminous Glow Highlighter, and the blush Blusher.
What makes & Other Stories' lipstick a must? The very high concentration of natural elements, such as the cold-pressed Mirabelle plum seed oil, rich in antioxidants and vitamin E, together with the long-lasting formula and the wide range of colors available.
Then, we add a touch of light with the Luminous Glow Highlighter, the buildable highlighter with moisturizing properties that, applied to the high points of the face, gives the complexion a radiant appearance. Finally, for a veil of natural and lively color, we follow with Blusher: a highly pigmented blush enriched with Mirabelle plum seed oil. The brand has applied it gently on the cheekbones, blending the product (which presents a deliciously velvety texture) for sun-kissed skin.
February Beauty News
Marion Cotillard is the new face of Chanel N° 5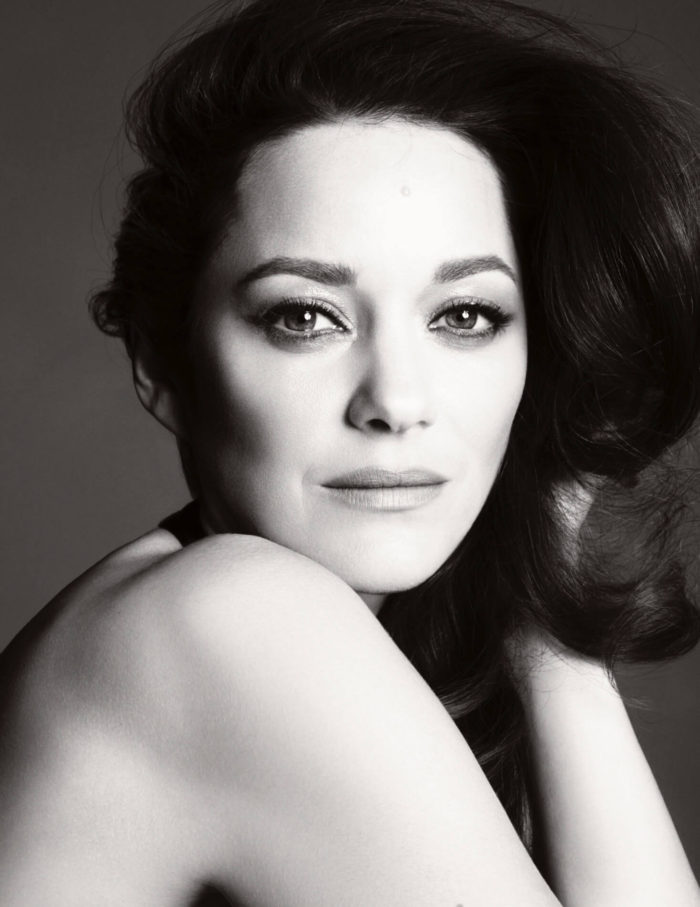 Chanel has announced that Marion Cotillard, the beloved French actress, will become for the first time the new face of the campaign dedicated to the iconic N°5.
Marion Cotillard, unforgettable in the role of Édith Piaf in "La vie en Rose," has always been faithful to the French Maison: Chanel has accompanied her on many red carpets, and today Marion lends her face to a fragrance that, in the world, needs no introduction.
An authentic French beauty, elegant and talented: we certainly look forward to seeing Marion Cotillard in the new Chanel campaign, which will be presented later in the year.
"Authentic, committed and generous, Marion Cotillard brings her unique perspective from film to film, building for herself an exceptional destiny as a free woman," declares the brand, welcoming for the first time Marion Cotillard among the muses of Chanel N°5.
WHAT

________
February Beauty News
Bobbi Brown: Crushed Infused-Oil Gloss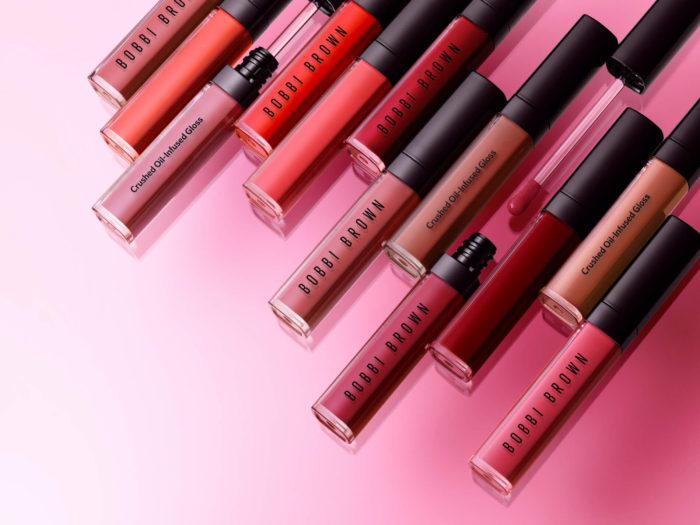 Bobbi Brown presents the new Crushed Infused-Oil Gloss collections: the new and bubbly lip glosses available in twelve colors, all ultra-moisturizing and shiny, from the nude shades (like Sweet Talk) to much more sparkling colors, such as the pink of Love Letter or the red of Hot Streak.
These glosses are irresistible also thanks to their nourishing, plumping formula enriched with a combination of botanical ingredients, such as Coffee Seeds and Kukui Oil.
The application is featherlight and impalpable but the lips feel immediately nourished, hydrated and plumped: in the end, the sparkling glow and the subtle veil of color of this collection, ideal to enhance the natural nuance of the lips, will conquer you.
February Beauty News
The Eye Concentrate of La Mer, ten years later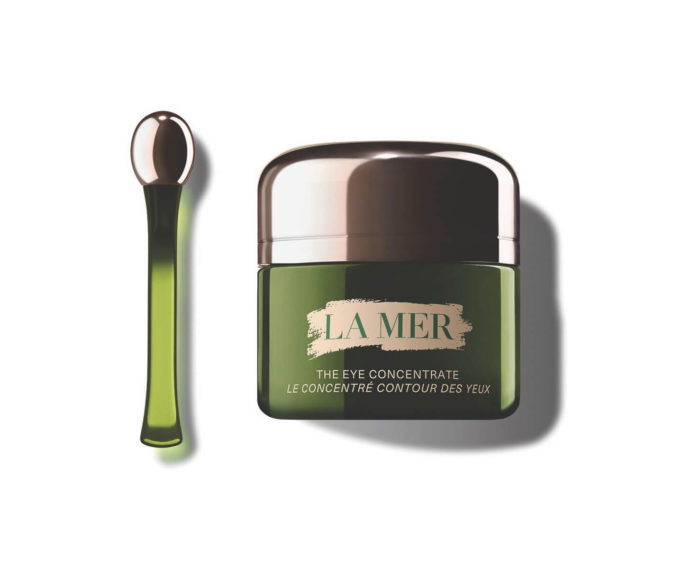 10 years after its first launch, La Mer's The Eye Concentrate is confirmed to be one of the most appreciated products by the customers of La Mer, one of the most iconic skincare brands ever. A decade later, The Eye Concentrate returns with an improved formula that reduces the appearance of dark circles, smoothes the skin, reduces fine lines and wrinkles and helps prevent the appearance of future visible skin damage. We find an absolute novelty in the formula but not in the quality, which remains top-notch because La Mer has always taken care of the delicate eye area with endless experience and attention.
The new Eye Concentrate includes two exclusive ingredients, Lime Tea Concentrate and Clarity Ferment. The Lime Tea Concentrate is a powerful concentrate of exclusive antioxidants from La Mer, which protects against environmental damage and pollution, while the Clarity Ferment – with its rich concentration of highlighting active ingredients and the soothing properties of Recovery Kelp from the pure waters of the island of Jeju- helps support the natural process of re-balancing the skin.
Dark circles are minimized, the area around the eyes is revived, and La Mer amazes us one again.
February Beauty News
Ren Skincare: revolutionary and green packaging for Evercalm Global Protection Day Cream.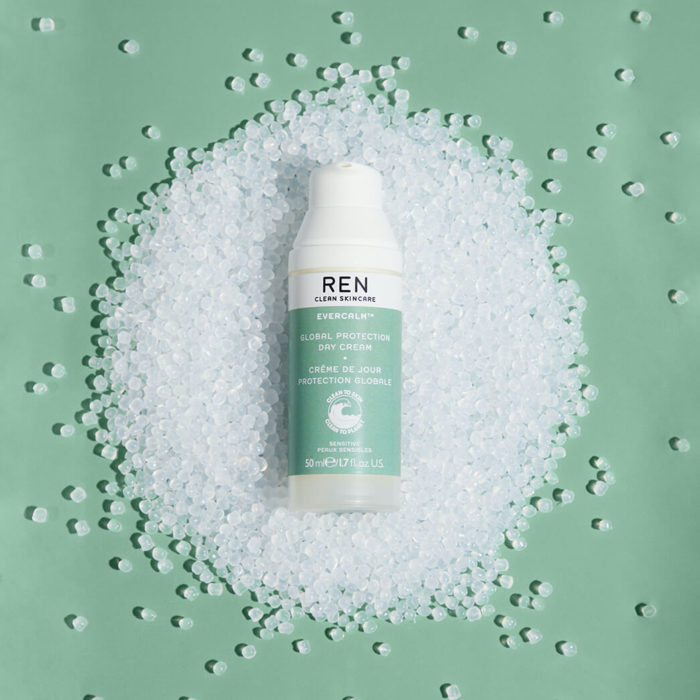 REN Clean Skincare (which aims to become completely sustainable by 2021) presents a new pioneering pack for the Evercalm Global Protection Day Cream face moisturizer.
Such packaging has never been proposed by any other beauty brand and is made of recycled plastic certified by Sabic, in collaboration with Ren Skincare. Produced through cutting-edge technologies that can use and transform different forms of plastic waste, otherwise destined for incineration or landfill, this process creates recycled plastic that is identical to the virgin one. This translates into a reduction in the production of new plastic from fossil materials (such as oil) and the introduction of the possibility of recycling plastic without losing its qualitative and physical properties.
To pioneer this new step towards sustainability, the brand chose the iconic Evercalm Global Protection Day Cream, the best-selling moisturizer that is now approaching twenty years since its first launch.
The moisturizer is enriched with Global Protection Complex, a synergistic blend of powerful antioxidants and anti-free radicals, combined with nourishing and soothing oils to protect the skin from oxidation, lack of hydration and aging.
February Beauty News
The new & Other Stories eye palettes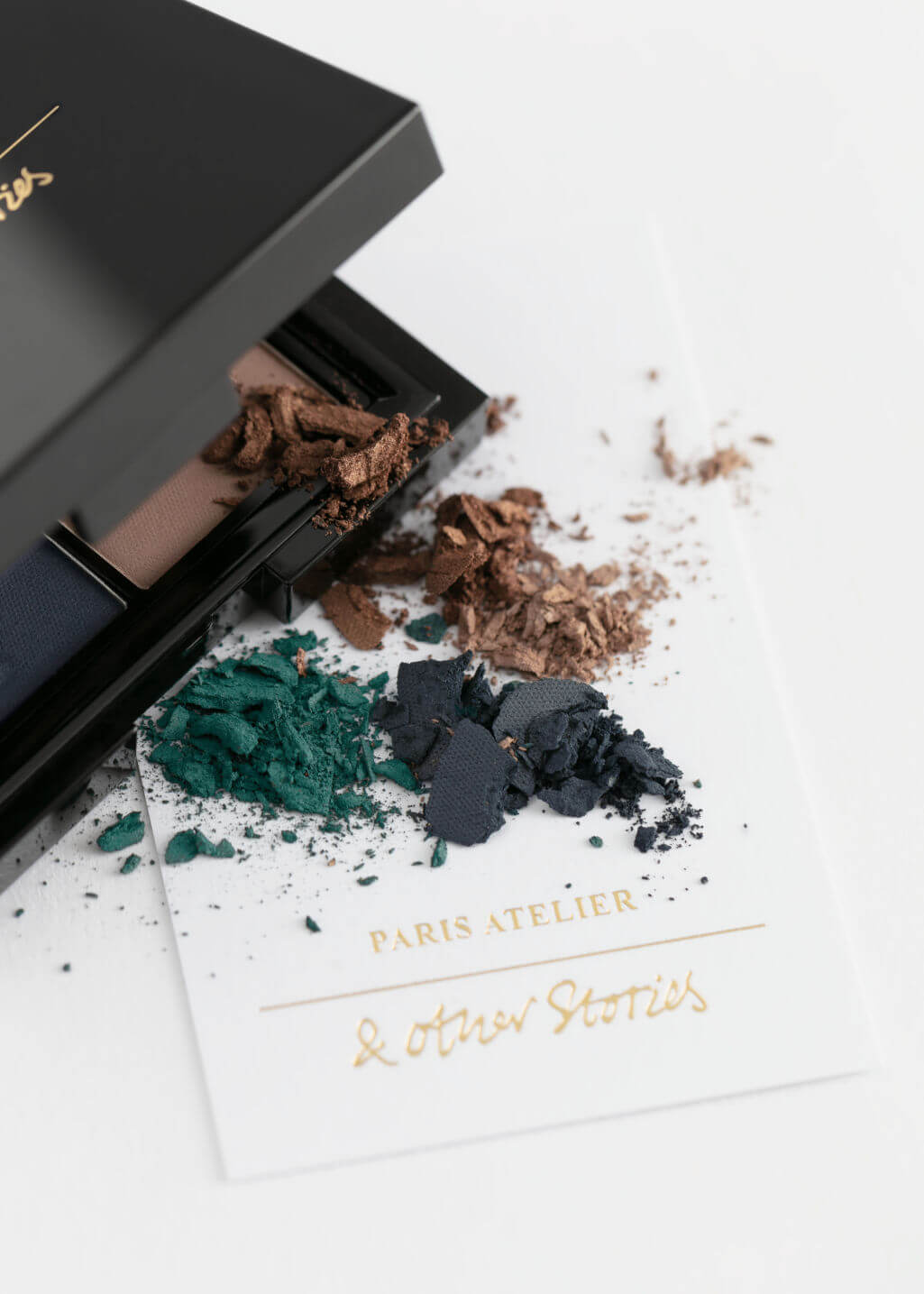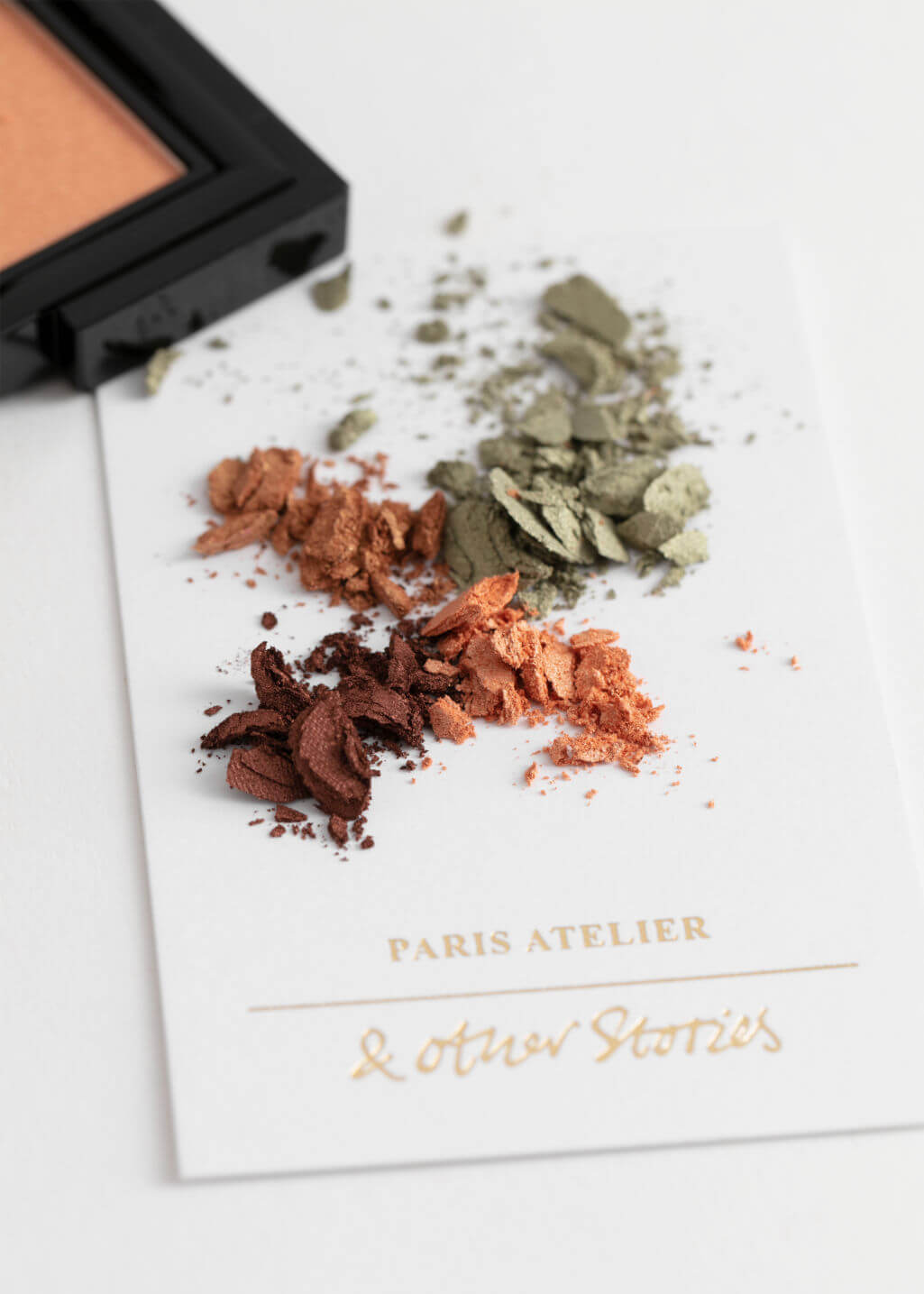 The Swedish brand & Other Stories presents a range of eye palettes ideal for all personalities, with pastel and deep colors perfect for the upcoming spring. The collection counts five palettes, each one consists of four shades with widely different finishes, which adapt to every personality and every occasion, making it easy and fun to create day or evening looks.
The palettes range from the warm tones of bronze and taupe to blues and browns, up to the lively shades of green and peach, ideal for the time when spring blooms all around us and our makeup can be balanced in harmony with the naturally soft colors of the season.
The different finishes and shades of these palettes offer a wide choice, allowing us to play with the products and adapt them to our style!
February Beauty News
Fenty Beauty: The New

What It Dew Makeup Refreshing Spray and other news!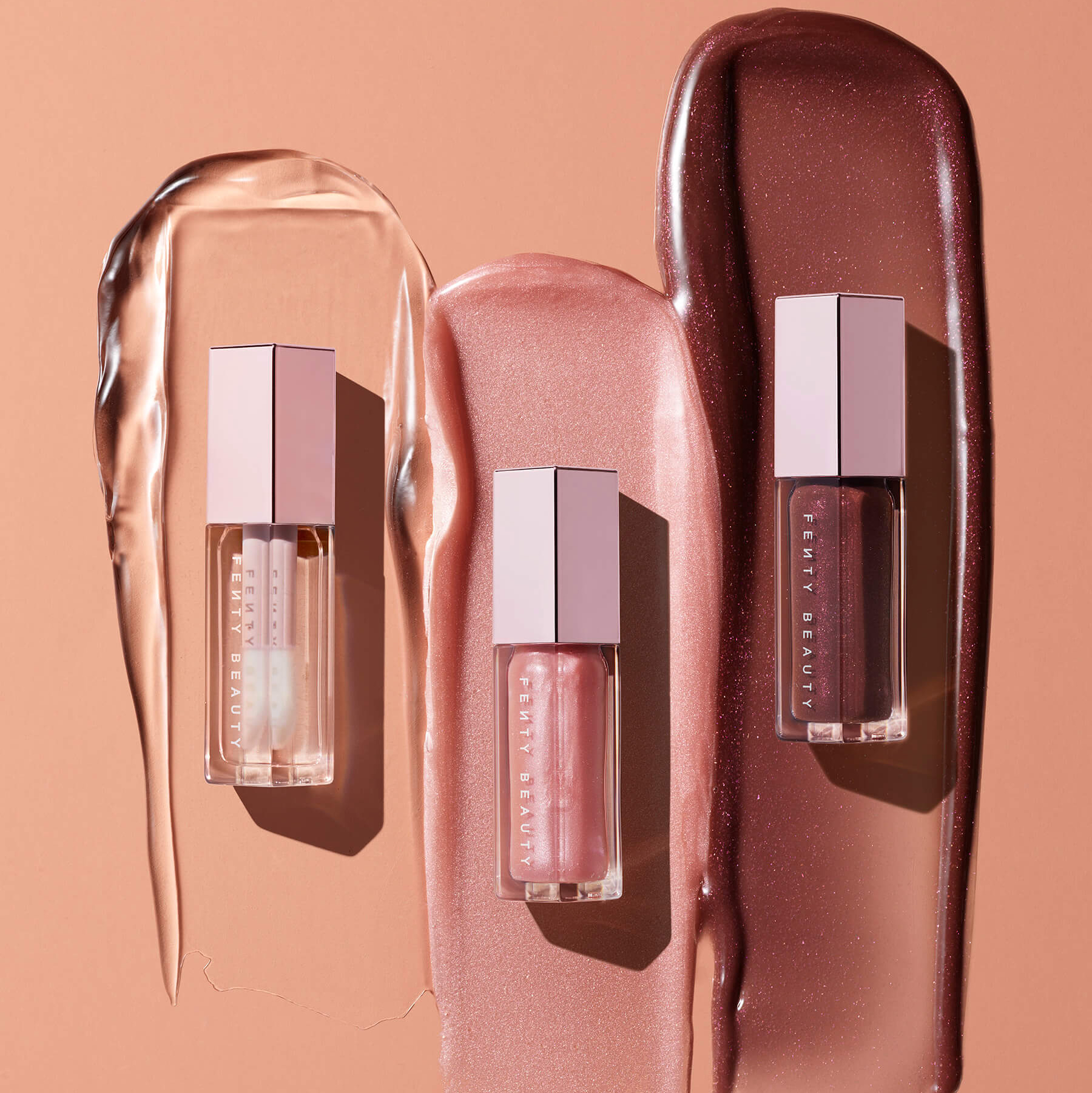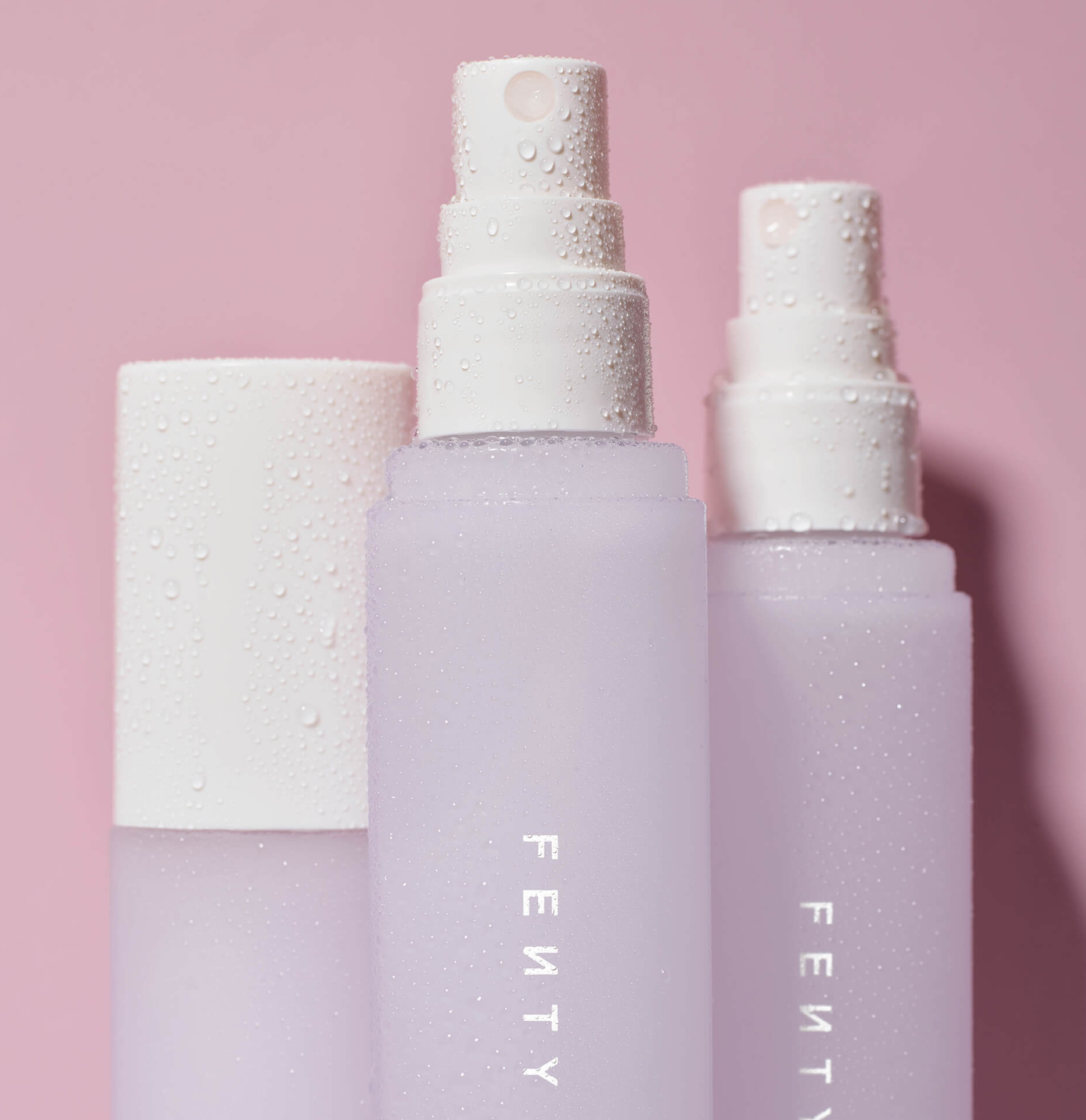 The ever-growing family of Fenty Beauty by Rihanna gets bigger once again and presents the brand new What It Dew Makeup Refreshing Spray, a lightweight spray that offers the skin intense hydration and a radiant finish. In addition to hydrating and granting a pleasant sensation on the face, this impalpable mist acts as a fixing booster for makeup and instantly revives the skin, assuring it all the hydration it might need throughout the day. Made with a complex of herbal extracts such as borage and cornflower, known for their moisturizing properties, its light formula is quickly absorbed without resulting sticky.
In addition, Rihanna's brand returns with two shades of Gloss Bomb that we have already met and loved (they were present in mini-size in the Holiday Collection) and that are now returning in a glorious full-size version: the delicate $weet Mouth, a shimmer and pastel rosé, and the intense Hot Chocolit. From the long-lasting grip to the XXL applicator, all the qualities that we love so much of these glosses remain but cue new colors and choices!
Plus, let's get to know the newest addittion: Glass Slipper. Transparent and very bright, it's a veil of pure glitter that gives the lips a crystalline shine and grants immediately fuller lips.
February Beauty News
The new Vinosculpt, Baume Corps Lift et Fermeté by Caudalie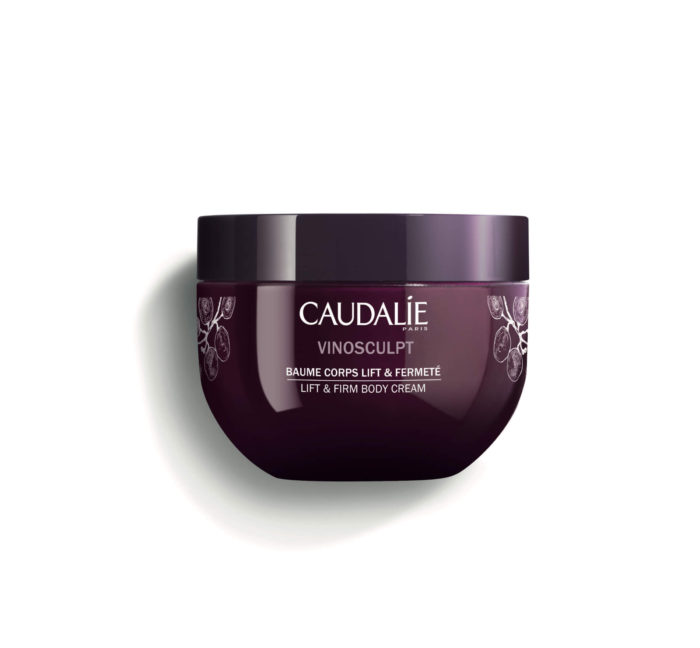 Caudalie presents Vinosculpt, the new Baume Corps Lift et Fermeté, a brand new treatment with 97% of natural ingredients to perfect and make 4 key areas firmer and more toned: arms, torso, buttocks, and legs.
This body cream, with a velvety texture that feels like whipped cream, applies the palper-rouler technique inspired by Japanese manual massages: thus the silhouette is redesigned, improved, sculpted.
Among the ingredients, we find the Iris extract from Morocco and Albania, with fortifying and firming virtues, and the grape seed polyphenols from France, a trademark of Caudalie, real antioxidant shields able to protect the skin from free radicals. They contribute with an invigorating action and help preserve collagen, resulting in firmer skin.
To add further hydration, in the formula we also find organic shea butter – from the fair trade of Burkina Faso – and grape seed oil from France and Spain, both known for their nourishing and protective properties.
Keep an Eye On
________


Bumble and Bumble, Sumo Liquid Wax + Finishing Spray
Out: Now
Jo Malone London, Vetiver & Golden Vanilla
Out: Now
& Other Stories, Fleur de Mimosa Perfume Oil
Out: Now
Estée Lauder, Sumptuous Rebel Length + Lift Mascara
Out: Now