February Beauty News
Rvb Lab: The New More Than This Eyeshadow-Kajal-Eyeliner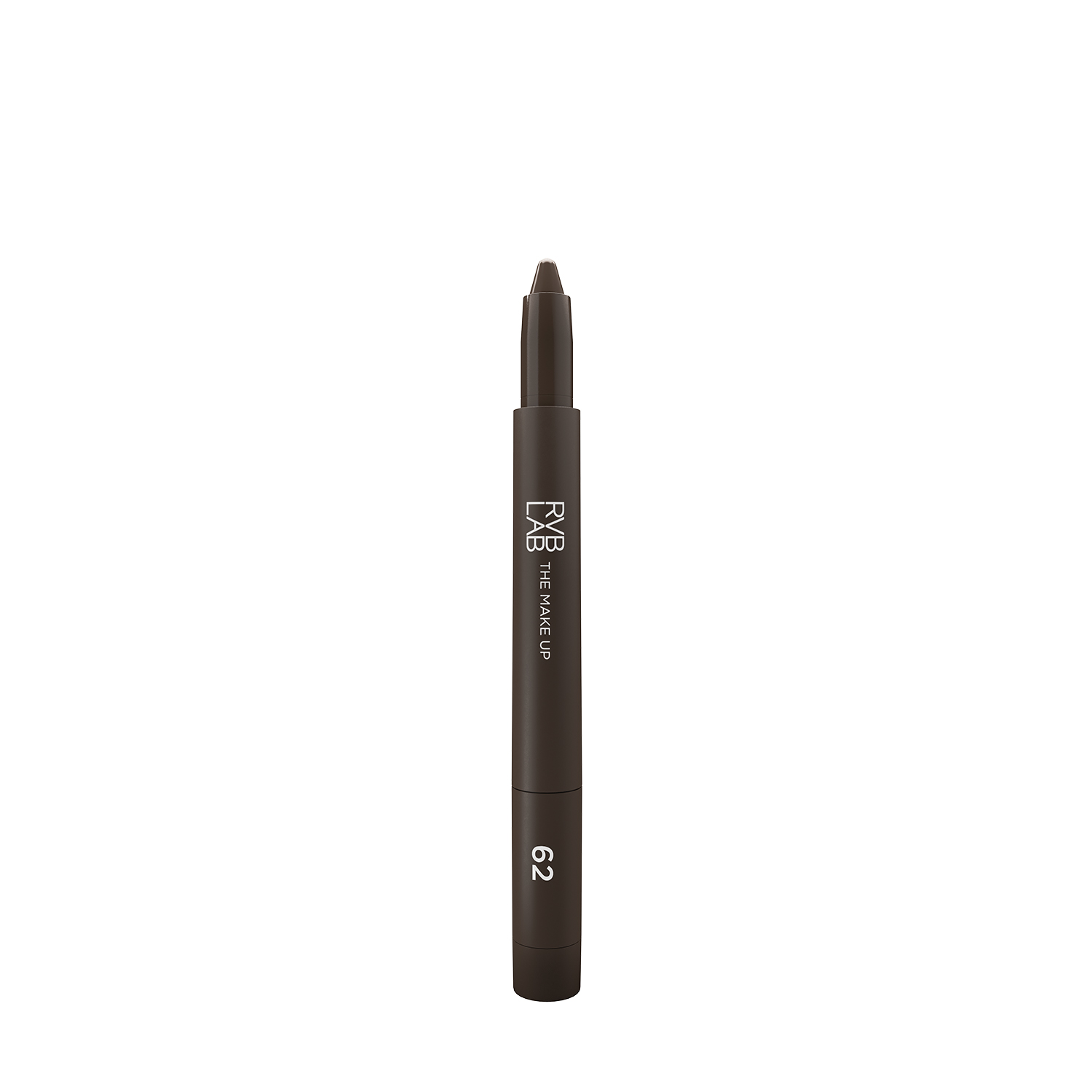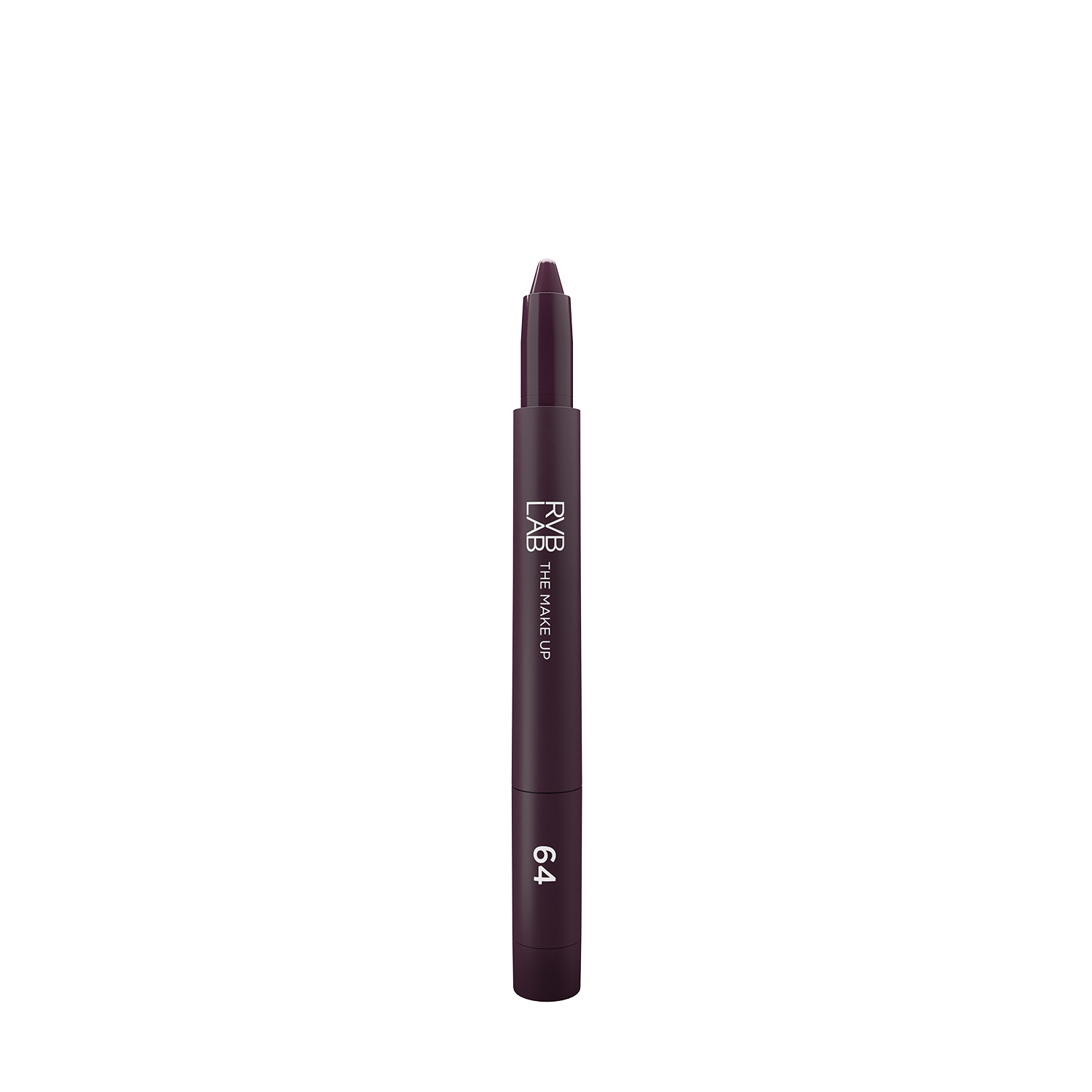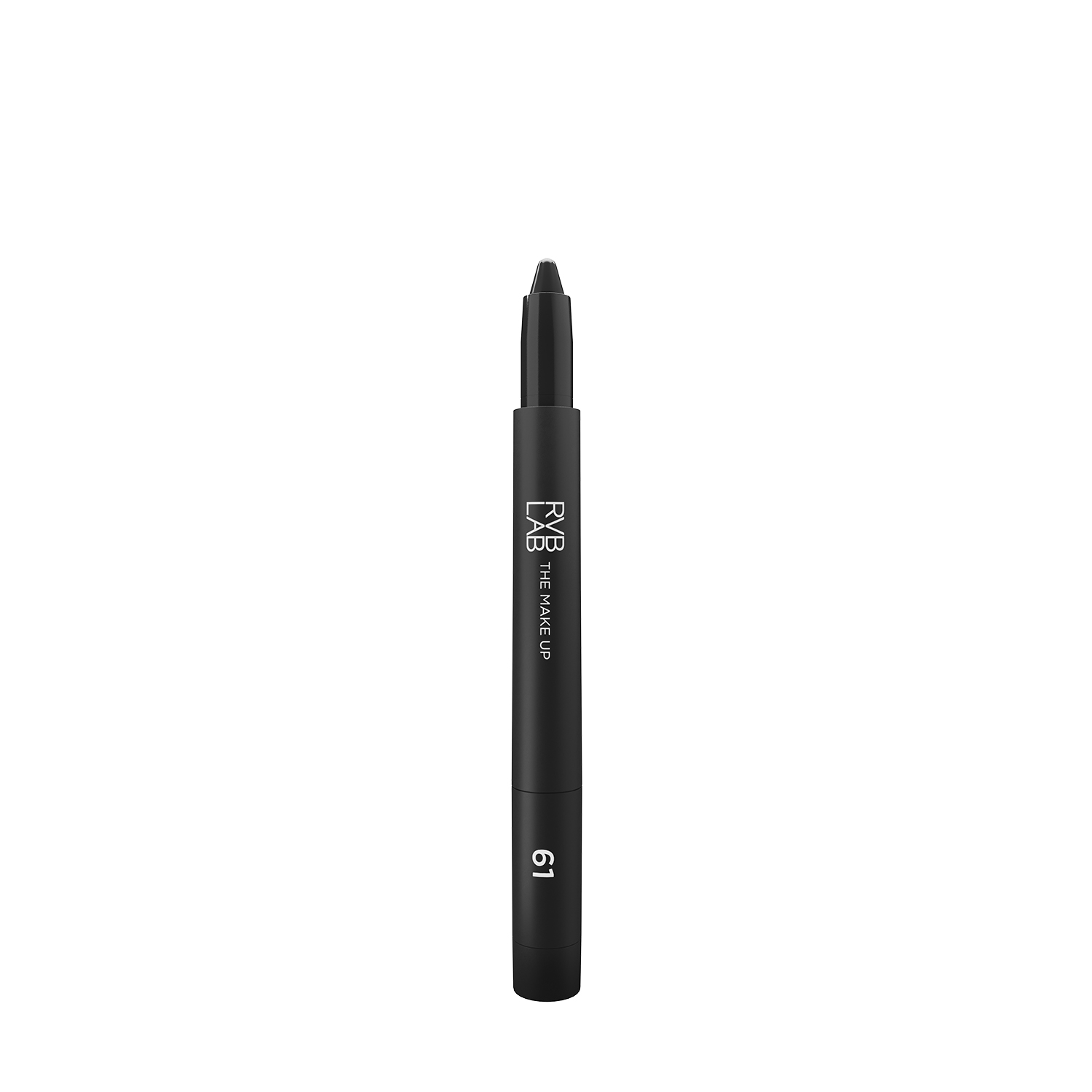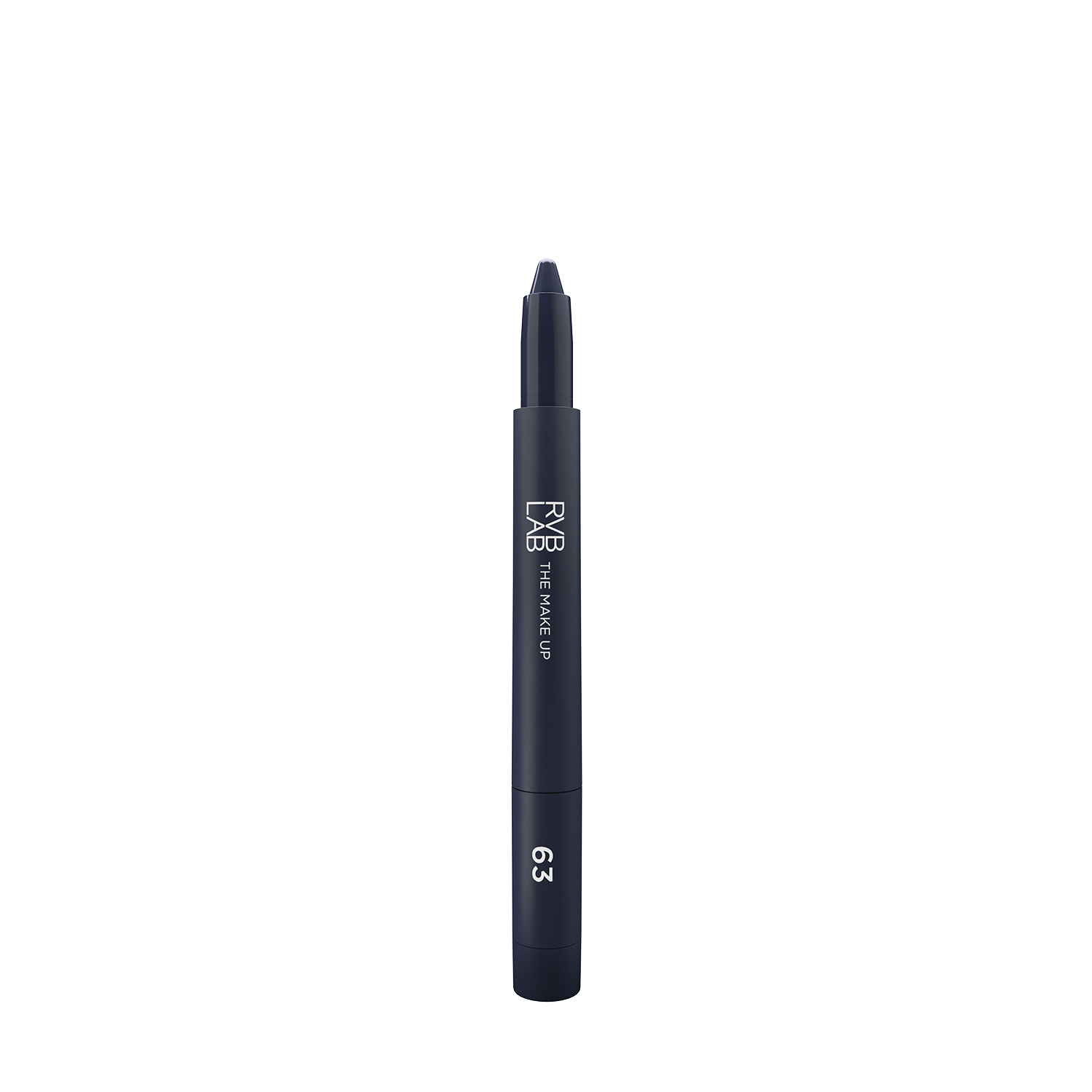 Rvb Lab expands its make-up range with More than This, a stick creamy eyeshadow in 3-in-1, extremely long-lasting and highly blendable. Once dry, in fact, the color is fixed on the skin and remains uniform and intense for hours, without smears and streaks. Its texture is light and smooth and thanks to the special rounded shape of the tip, the application is simple and comfortable. A multipurpose product that can be used as an in-stick eyeshadow, applying it on the entire mobile eyelid and blending it until you get the desired effect, like as a kajal inside the eye to define the lower eyelash line, or as eyeliner to give intensity to the look!
February Beauty News
E.L.F. Presents The New Make-Up Collection Cookies 'N Dreams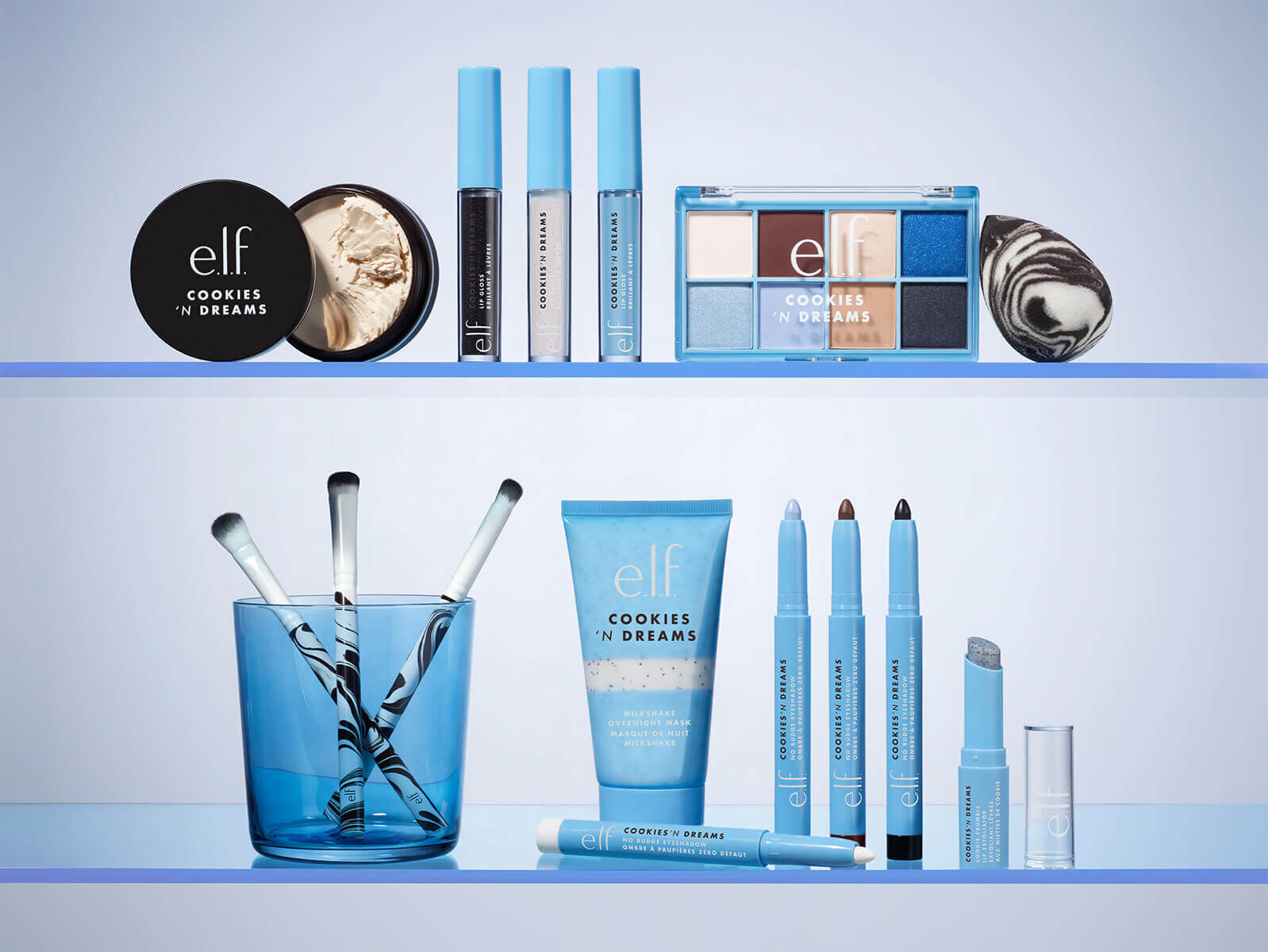 The new limited-edition makeup collection Cookies 'N' Dreams is inspired by the creaminess and sweetness of chocolate cookie ice cream and consists of 13 new clean products to discover right now:
Just the Cream Putty Primer that prepares the skin for makeup, rebalancing and mattifying it, for more long-lasting makeup and with the scent of ice cream cookies that everyone loves!
Cookies 'N' Dreams Eyeshadow Palette, made of of eight ultra-pigmented and easily blendable shades with a creamy texture and ideal for creating a makeup look with a matte finish and satin look.
Cookies 'N' Dreams Lip Gloss: these cookie cream lip glosses in three shades are perfect as a bright top coat that nourish the lips coloring them without a sticky effect.
Cookies 'N' Dreams No Budge Eyeshadow, an in-stick eye shadow that can be applied alone or under your favorite eye shadow.
Cookie Crumble Lip Exfoliator, a sweet scrub that gently exfoliates and nourishes the lips, leaving a delicious scent!
Cookies 'N' Dreams Milkshake Overnight Mask, an ultra-rich, creamy night mask enriched with micro-pearls of jojoba oil.
Single Scoop Face Sponge, a beauty blender for the face in the limited edition Cookies N' Dreams.
Cookies 'N' Dreams Brush Set, a limited-edition trio of brushes with a spiral design, vegan and cruelty-free, including the eye contour brush, a wider gradient brush, and a flat to define.
February Beauty News
Fenty Beauty: The New Fenty Icon Refillable Lipstick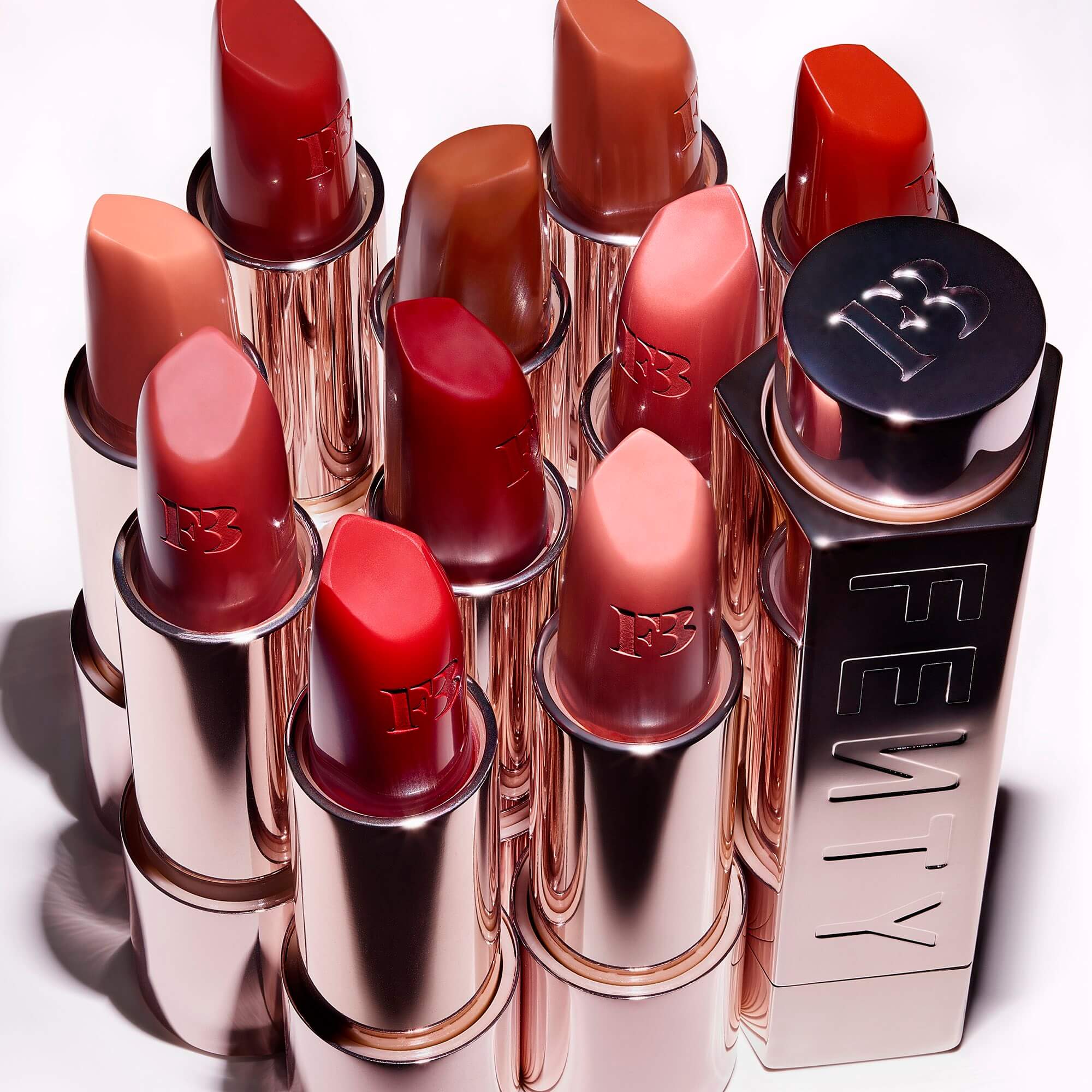 Fenty Icon Refillable Lipstick is made to be seen.
And we second it.
This semi-matte refillable lipstick has been created to revive the daily look and make it at the same time super easy. With a range of 7 neutral shades and 3 reds, we no longer have to choose between comfort and luxury. Its semi-opaque and creamy formula envelops the lips with an iconic softness and durability and, needless to say, its fragrance is the unmistakable peach-vanilla, Rihanna's favorite. It also contains hyaluronic acid for a plumping effect, Vitamin C and Vitamin E to give nourishment, and amino acid technology to give softness to the lips.
Moreover, this lipstick is designed to be rechargeable so that everyone can wear different shades over and over again.
February Beauty News
Aveda: The New Botanical Repair Strengthening Overnight Serum
Aveda launches its first night serum that strengthens hair while we sleep!
The new Botanical Repair Strengthening Overnight Serum is a vegan serum with a 99% natural derivation, that quickly absorbs while creating an invisible veil on the hair, leaving them visibly repaired when we wake up. Formulated with Botanical Repair Technology and Nangai Oil, which helps to repair split ends, it builds bonds in the inner bark of the lock, strengthening and repairing the hair and helping it to protect itself from future damage; plus, it is formulated to work more effectively at night, when the hair is not exposed to external aggressors, providing 8 hours of uninterrupted repair. Use it every night, or whenever you need it, before going to sleep, do not rinse, and in the morning continue with your usual styling.
February Beauty News
Kess Berlin: The New Triple Tint Lip Balm 100% Natural And The New Mascara Day Brown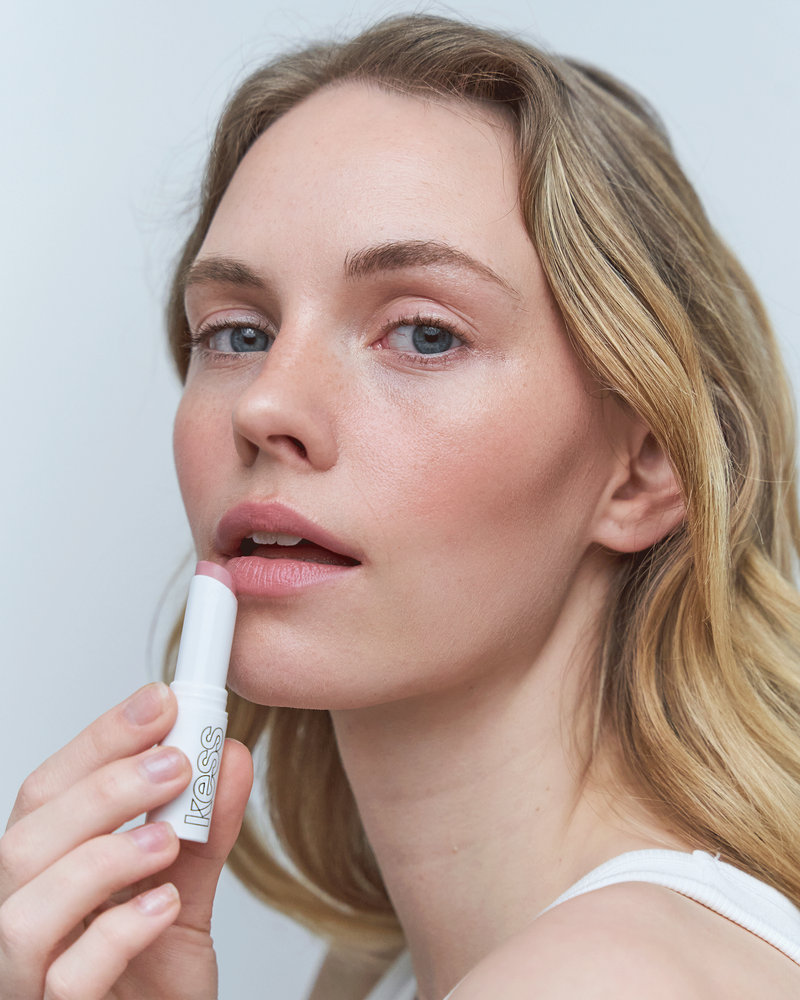 The Nude Collection: it consists of three shades of the Triple Tints Lip Balm – Nothin, Nudie, and Naked – each with different shades inspired by the concept Nude is not only one single color, where the playful names and the aesthetics of the Triple Tints associated with different names of leather and loop/trammel/circuit of different shades of nude, emphasize this idea of diversity.
Each balm is made of three different colored rings that suggest the triple action of this product: soft color, intense nourishment, coconut aroma (and all in the same stick!). Each Triple Tint Lip Balm consists of a powerful blend of shea butter and coconut oil to intensely moisturize and nourish the lips making them look full, soft, and curated throughout the day. In addition to that, for a greater soothing effect, the formula includes ricinus communis seed oil and avocado oil, as well as powerful antioxidants derived from berries and vitamin E, infused to protect the delicate skin of the lips from free radicals and repair the natural moisture barrier. Finally, several vegetable waxes work to block the moisture. What distinguishes each shade of balm is that each has a special superfood ingredient for extra hydration, combined with the delicate aroma of coconut.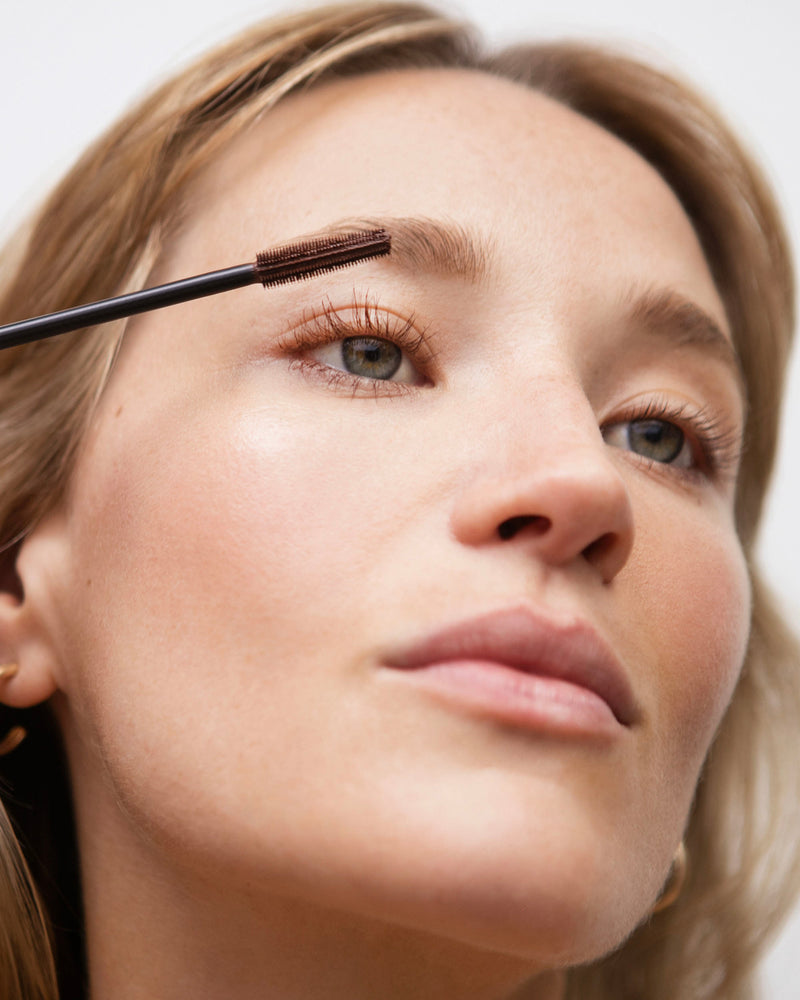 The Day vegan mascara is now available in brown! Or to be more precise, in the matte hazelnut brown color.
Perfect to use every day to create a natural look, it stretches, defines, and naturally shapes the eyelashes, separating them without any marked or too visible effect. The peculiarity of its color is precisely the matte finish, which creates a very soft and casual look, while the warm shade of brown gives shine to the look and complexion.
The rice bran wax it contains gives to the eyelashes the desired structure and elasticity, the mascara brush, particularly thin and with short bristles, separates well the eyelashes – ensuring coverage with a single application – and, we've got to shout this out, this mascara is the first Kess product made in Italy and not in Germany.
February Beauty News
Kvd Beauty: Modcon Liquid-Gel Blush And The New Modcon Liquid-Gel Contour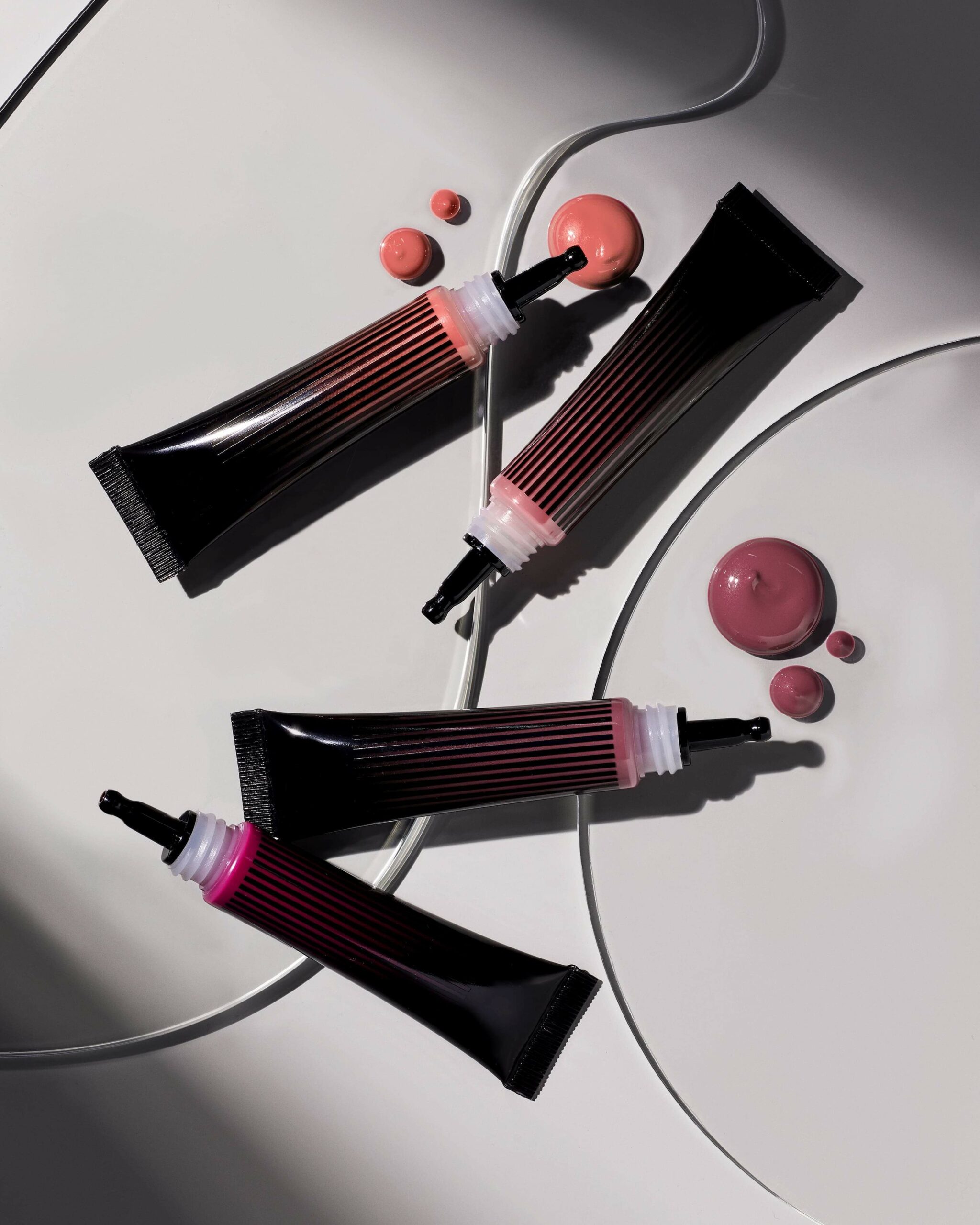 KVD Beauty presents its two latest innovations: the KVD Beauty ModCon Liquid-Gel Blush and the KVD Beauty ModCon Liquid-Gel Contour.
Let's give them a closer look:
The KVD Beauty ModCon Liquid-Gel Blush is a liquid blush with a "gelly skin" effect, whose formula combines bold colors and dimensions, no shimmer in sight, but with a brilliant effect, to be used even with a freehand blending process, without compromising the foundation. The KVD Beauty ModCon Liquid-Gel Contour, with a high-performance vegan formula, has been designed for makeup addicts who want a sculpted look, as it offers results with a strong impact in a single step. The light and moisturizing liquid-gel formula glides over the skin for a smooth finish and a second skin feeling as well as being long-lasting and no transfer and infused with moisturizing daisy flower extract to keep the skin fresh.
February Beauty News
Maison Crivelli: The New Patchouli Magnetik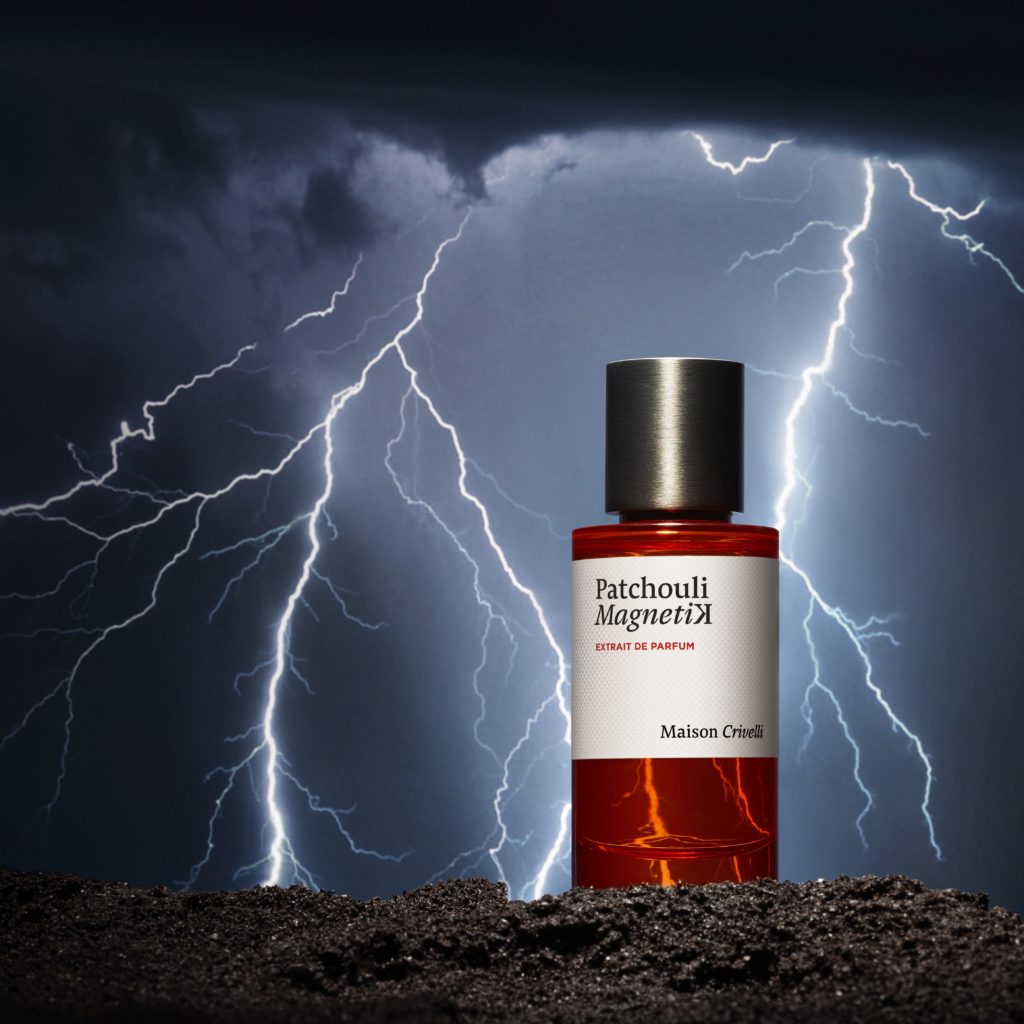 Maison Crivelli presents Patchouli Magnetik, its second perfume extract, developed in collaboration with Maître Parfumeur Quentin Bisch Thibaud Crivelli, once again inspired by a personal event, the experience of a moment, a very powerful, surprising, intense shock for the senses, choosing to work with one of the most iconic raw materials of perfumery: patchouli.
He took inspiration from a motorcycle escape through the patchouli plantations during a tropical storm.
Just like a tropical getaway, interwoven Gardenias mingle with wild frangipani, white peach, and milky sandalwood. And then a rumble of thunder and its electric charge that flows into a night of soot, represented by benzoin drops and electric patchouli.
February Beauty News
& Other Stories: The New Hydrating Setting Spray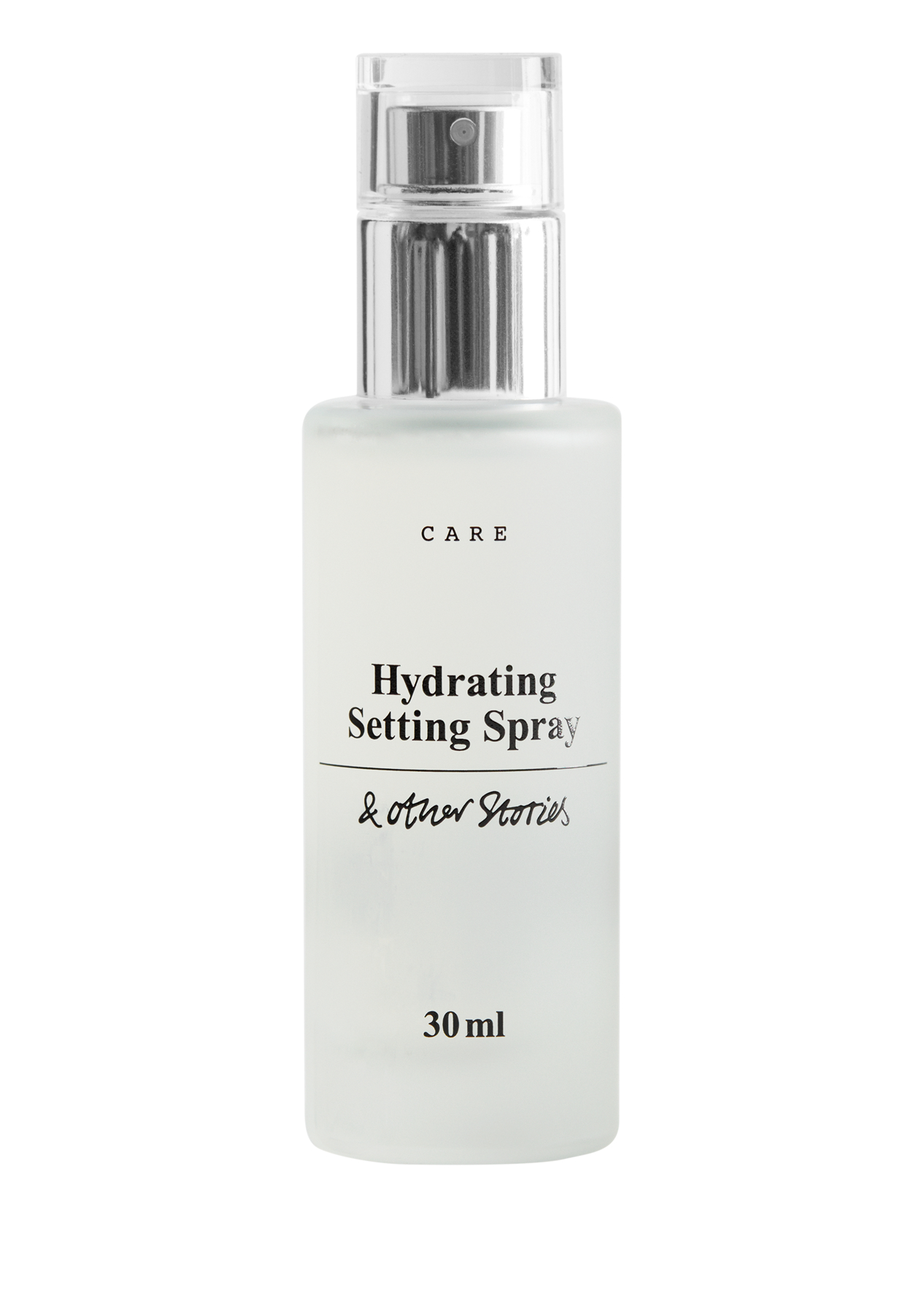 A moisturizing spray setting that fixes and prepares the skin for makeup.
Designed to prolong the makeup and keep the skin properly hydrated, it should be sprayed on the face to extend the life of the look and maintain moisture levels.
February Beauty News
Make Up For Ever: The New Hd Skin Foundation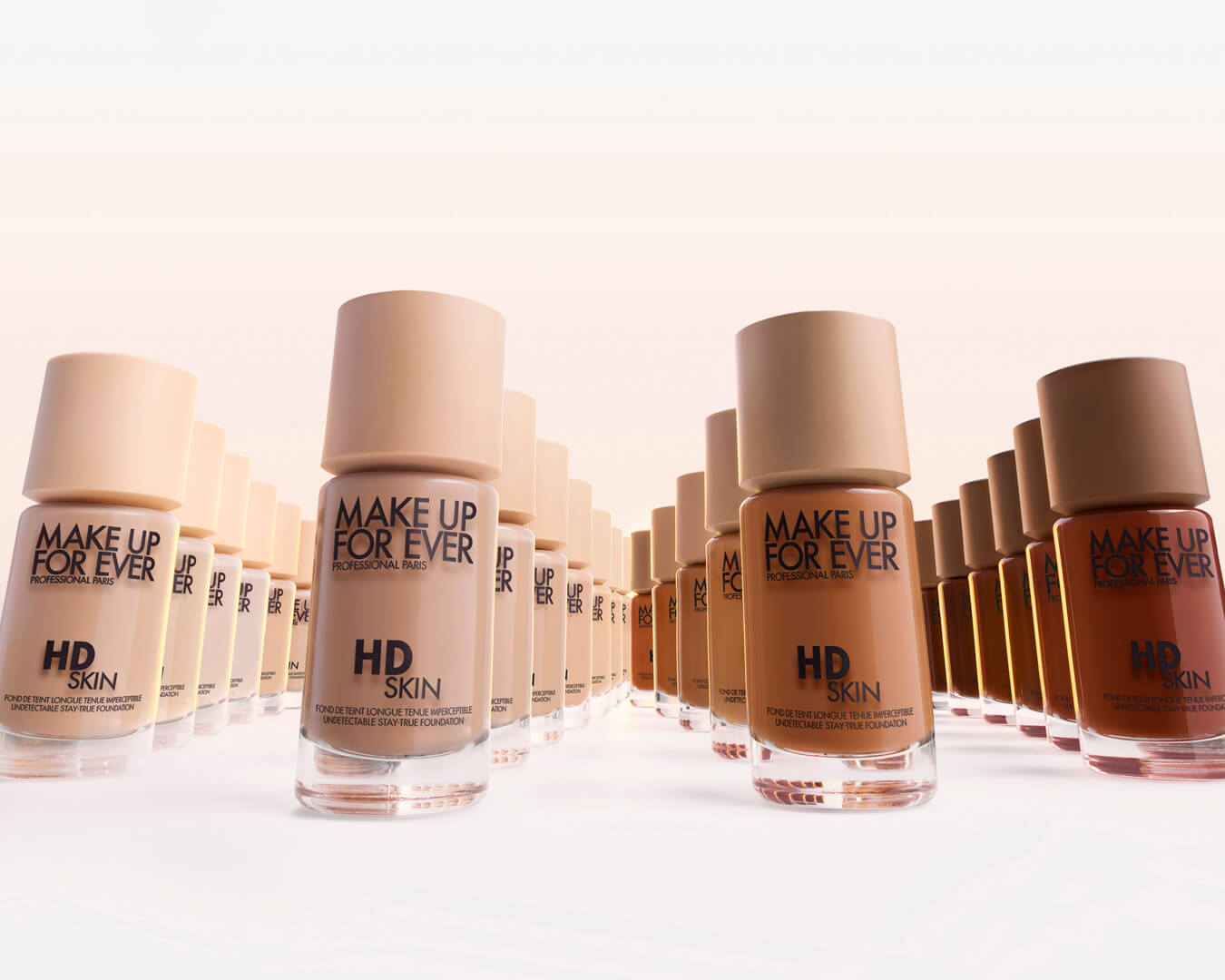 A foundation with a modular formula, medium-high coverage, and a natural semi-opaque finish that is ideal for normal, mixed, and oily skin. HD Skin is waterproof, sweat-resistant, and does not oxidize but, listen to this, thanks to Make Up Forever's micro-network system, it merges with the skin and follows the natural movements of the face. In addition to that, it contains a duo of perfecting and uniform powders to correct imperfections, and its ultra-light texture with tone-matching properties leaves a semi-matte but bright effect.
Available in 30 shades to suit all complexions, it has 4 families of shades (light, medium, light brown, deep) and 3 undertones (red, neutral and yellow). In addition to that, Make Up Forever is committed to safeguarding the planet: the new foundation does not contain animal-origin ingredients. Its packaging is designed with a cap, a bottle of recycled glass, and recyclable to 40%.
February Beauty News
Byredo: The New Astronomical Mascara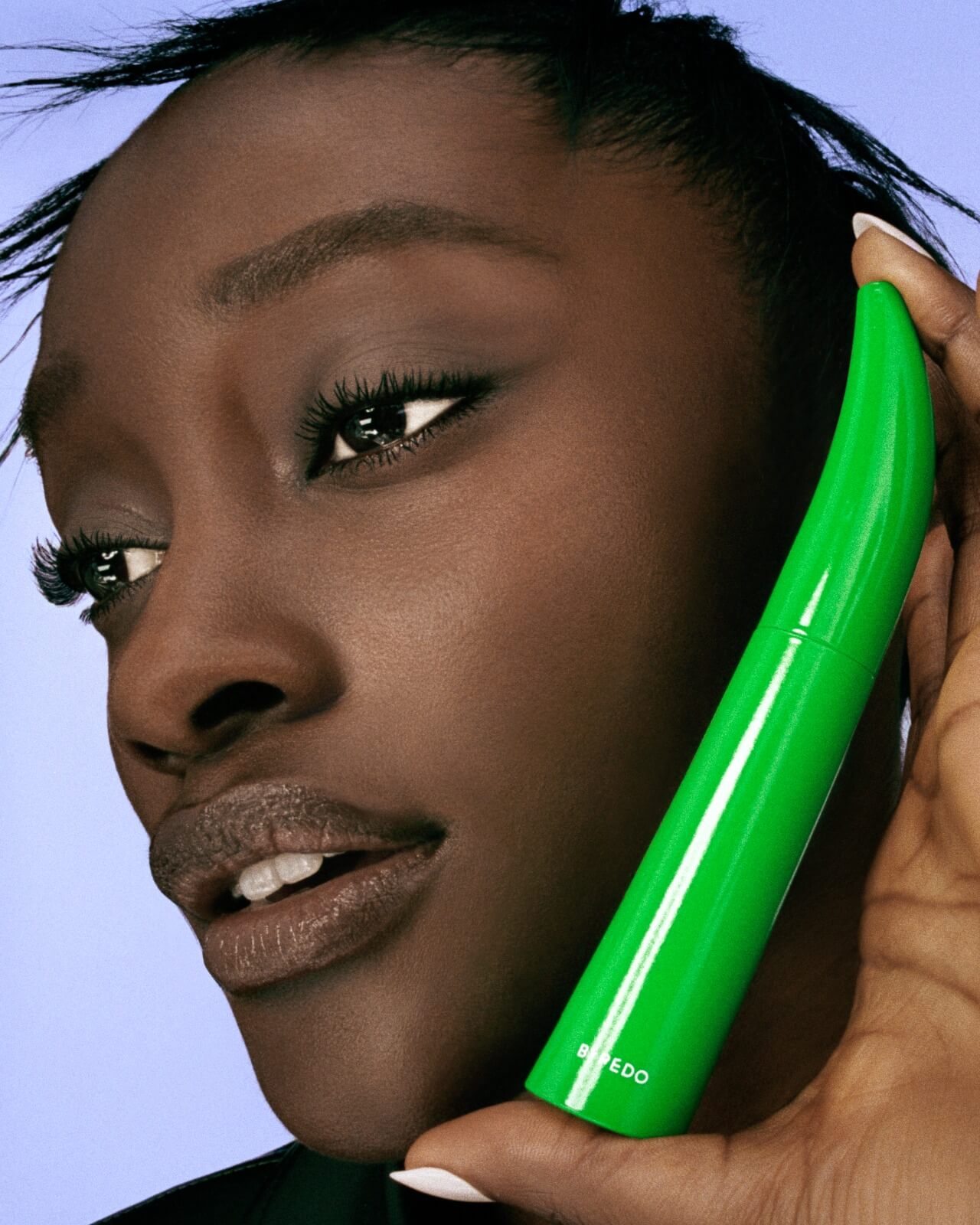 Off to the celebration of the intense black eyelashes.
How? With the new Astronomical Mascara, a volumizing mascara that curves and thickens the lashes with high performance, featuring meticulously produced silicone bristles, a pipe cleaner for a curved application, and an innovative long-lasting formulation.
The Astronomical Mascara is designed to give eyelashes a new precise dimension with a single stroke – with its "buildable effect"- and an XXL volume. Moreover, this mascara is Byredo's cleanest mascara, since it is completely vegan, with 91% natural ingredients. This mascara that we all dream of debuts with a campaign created by the cult photographer Hugo Comte, starring the famous musician Arca, who embodies Byredo's approach to beauty (autonomous, experimental, and proudly individual) for his creativity that challenges genres, transgressive soundscapes, and expansive and self-defined performances.
February Beauty News
Nars: The New Light Reflecting Foundation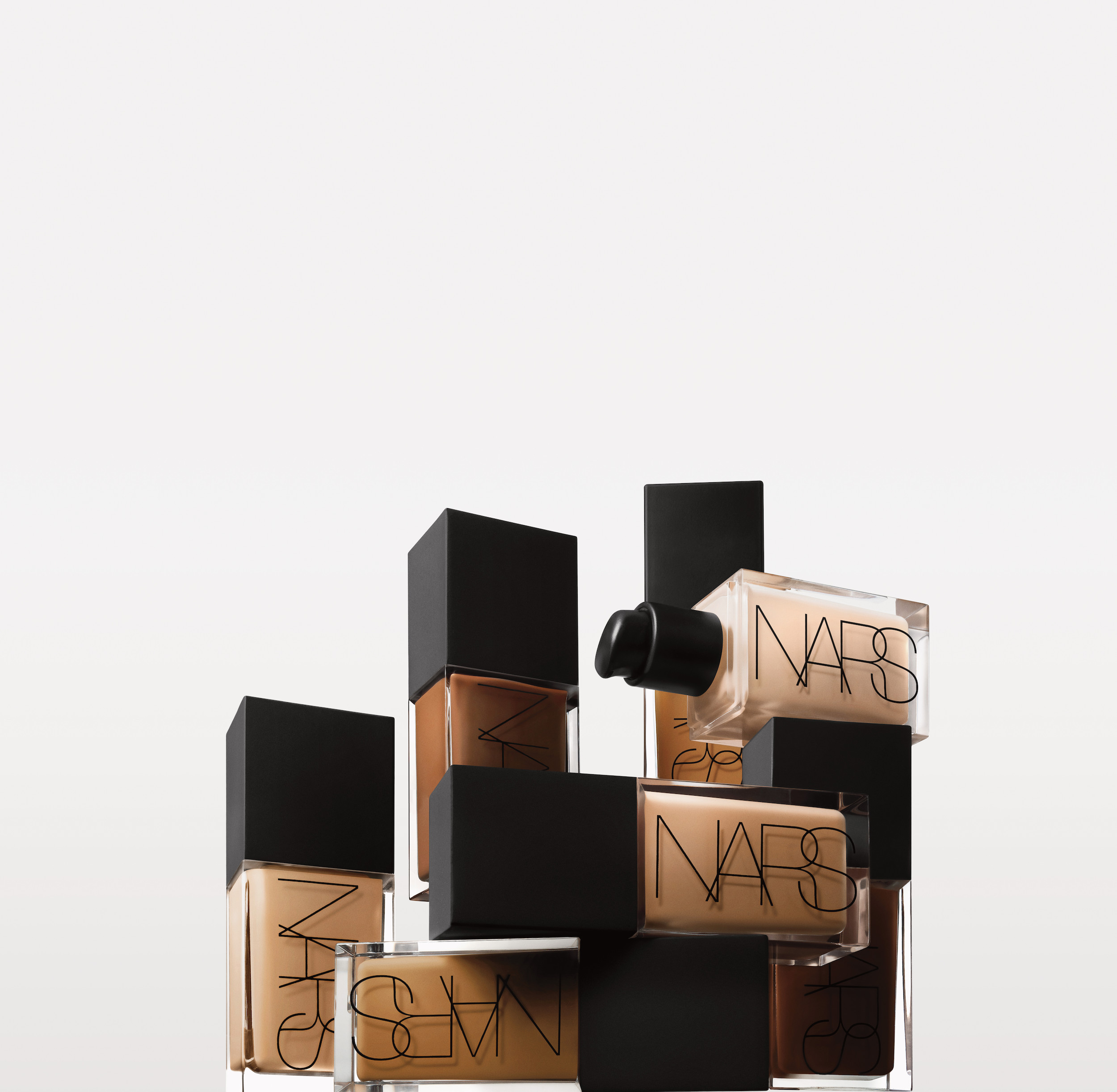 An innovative combination of make-up and skincare that instantly covers imperfections, smoothes the uneven appearance of the skin and helps minimize dark circles, dark spots, and redness. With advanced skincare ingredients that help protect the skin against environmental aggressors and blue light, the new Light Reflecting Foundation immediately strengthens the skin barrier to help to preserve hydration and reflects light like a prism. Available in 36 shades, its formula is vegan and contains 70% skincare ingredients, of which 81% are of natural origin.
February Beauty News
Bobbi Brown: The New Crushed Creamy Color For Cheeks & Lips Collection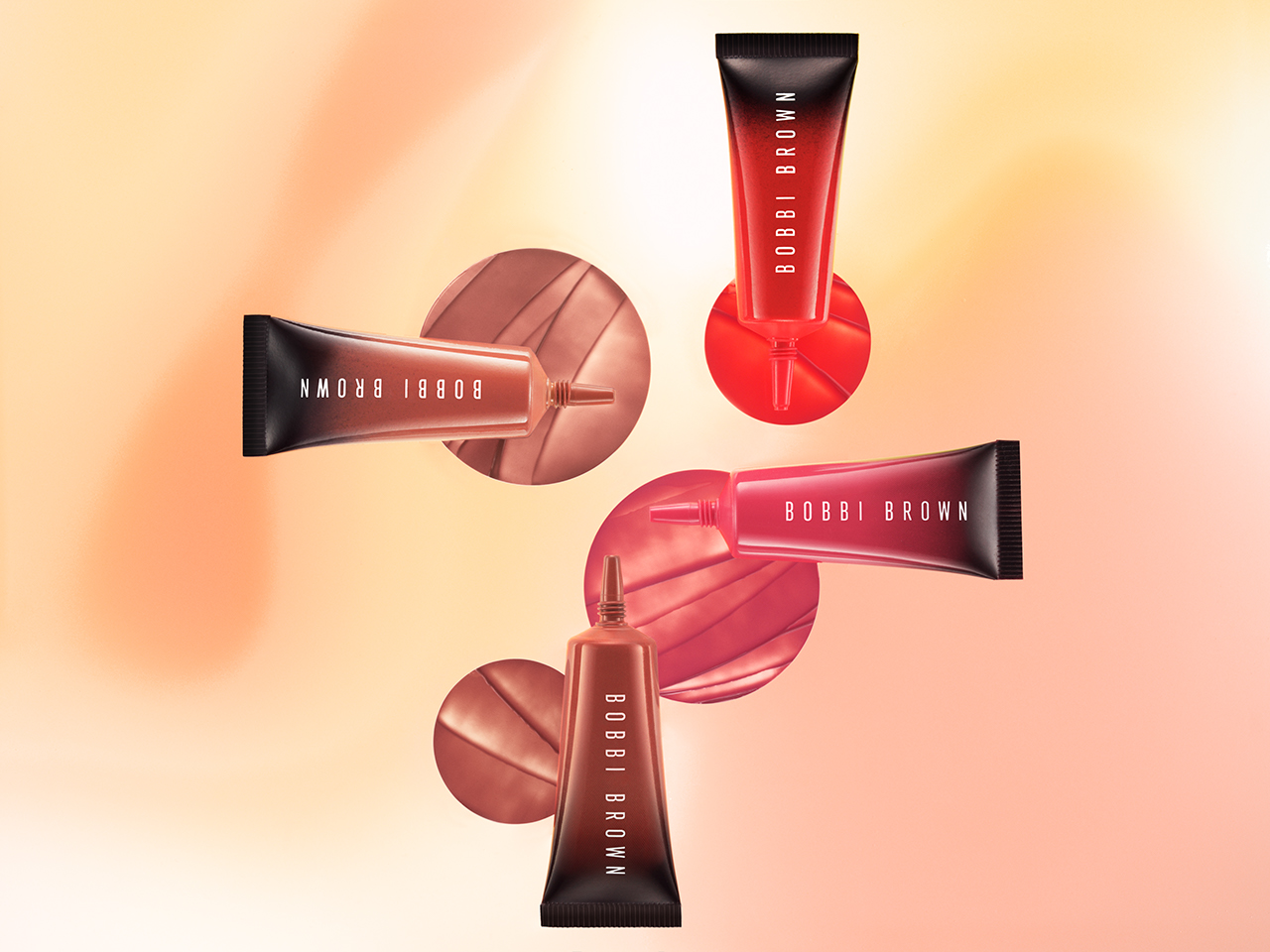 Coverage from light to medium and an easy-to-blend and buildable formula.
The new Crushed Creamy Color For Cheeks & Lips collection is perfect for a monochrome look with a satin finish and is made to be multitasking, thanks to its versatile and colorful formula, for a quick make-up session or for an on-the-go touch-up. Lightweight and creamy, this formula blends perfectly with the skin, adds a healthy and natural appearance to the cheeks and lips, and is very easy to apply and suitable for everyone!
February Beauty News
Davines: The New More Inside Dry Shampoo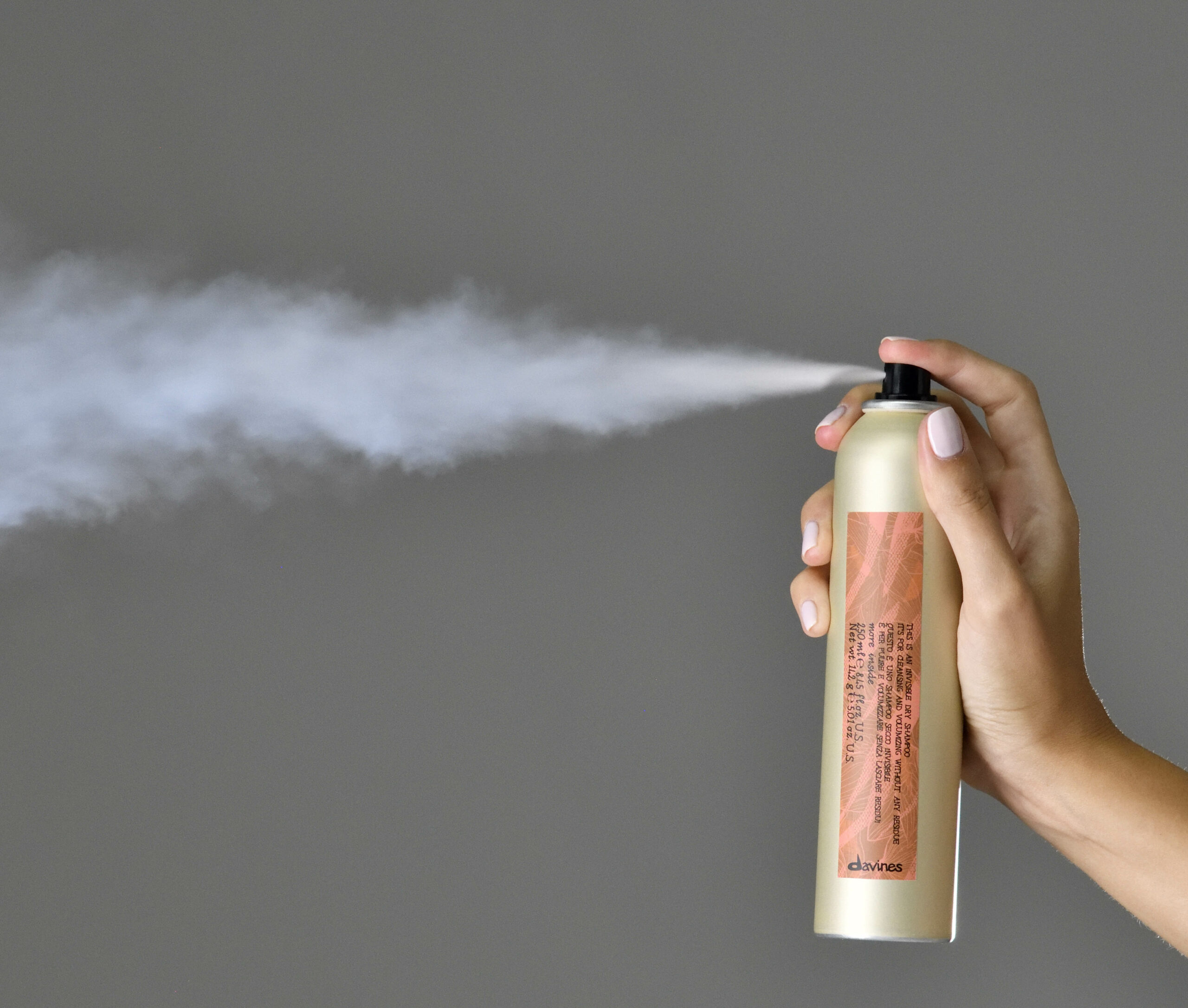 A new dry shampoo with rice starch that absorbs excess sebum leaving hair clean and soft as well as being an excellent ally for styling, thanks to its ability to bring volume and texture to the hair.
P.s.: The packaging is 100% post-consumer recycled aluminum.
The key ingredient is rice starch, an element with a strong ability to absorb oils and sebum contributing to a cleansing effect and, combined with moisturizing agents, it reduces the static charge of the hair, leaving it naturally soft. Moreover, notes of vanilla and grapefruit envelop hair, so it becomes fragrant!
February Beauty News
Dr.Hauschka: The New Glow To Go Palette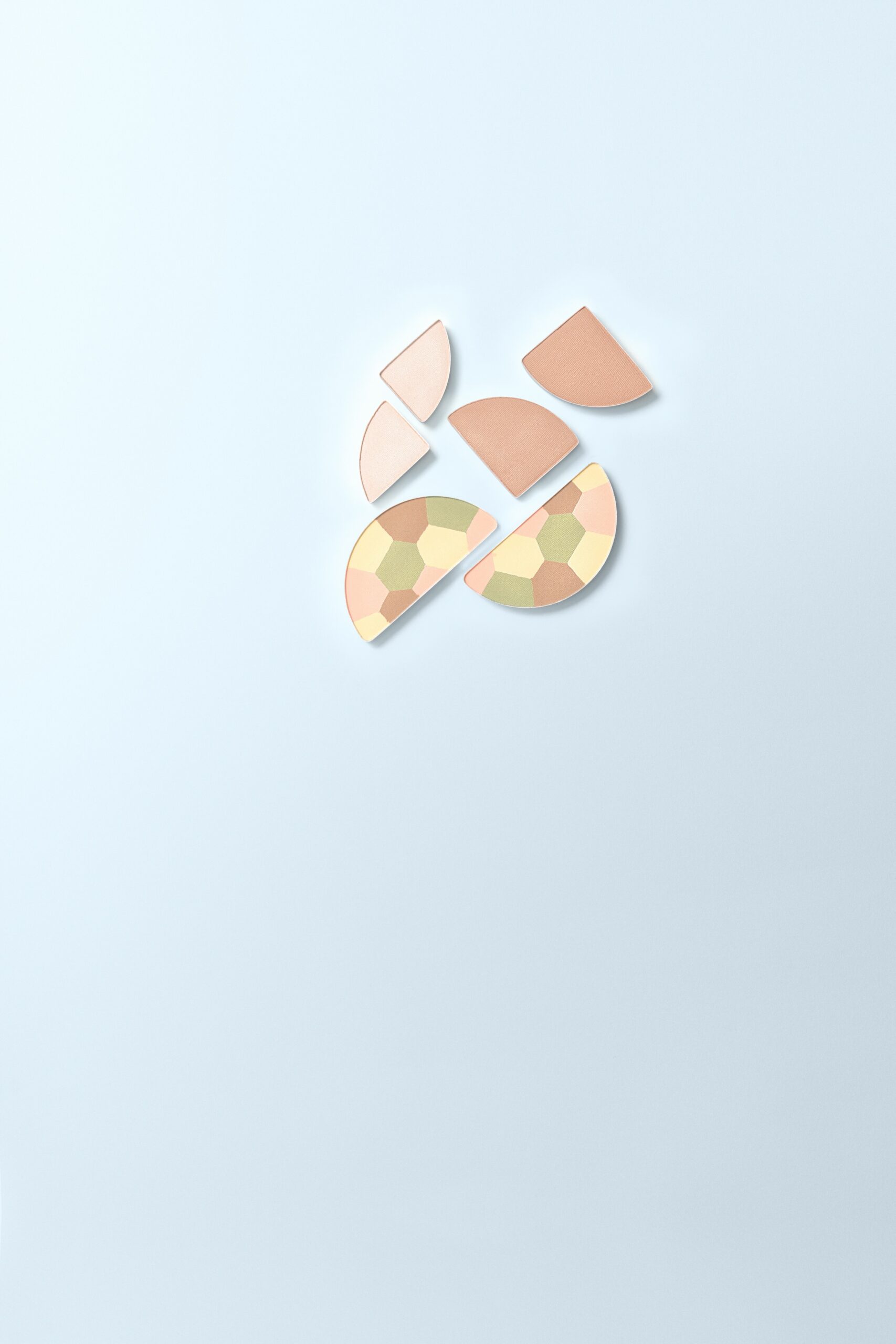 A new limited edition facial palette containing three must-haves of the Dr. Hauschka Make-up line:
the Bronzing Powder Hauschka Make-up, which can be used both as a bronzer to revive and sculpt the face and as a blush to give the complexion a "kissed by the sun" effect;
the Colour Correcting Powder Hauschka Make-up, which evens out the complexion by reducing the dark areas and calming redness;
the Highlighter Hauschka Make-up that, thanks to its mineral pigments that reflect the light, adds delicate points of light to the face.
The Dr. Hauschka Make-up line is not only color but it's also treatment: in fact, the natural mineral pigments, the high-quality natural ingredients, and the medicinal plants inside not only give touches of color to the skin but they also give an extra dose of treatment.
February Beauty News
Giorgio Armani: The New Water of Giò Eau De Parfum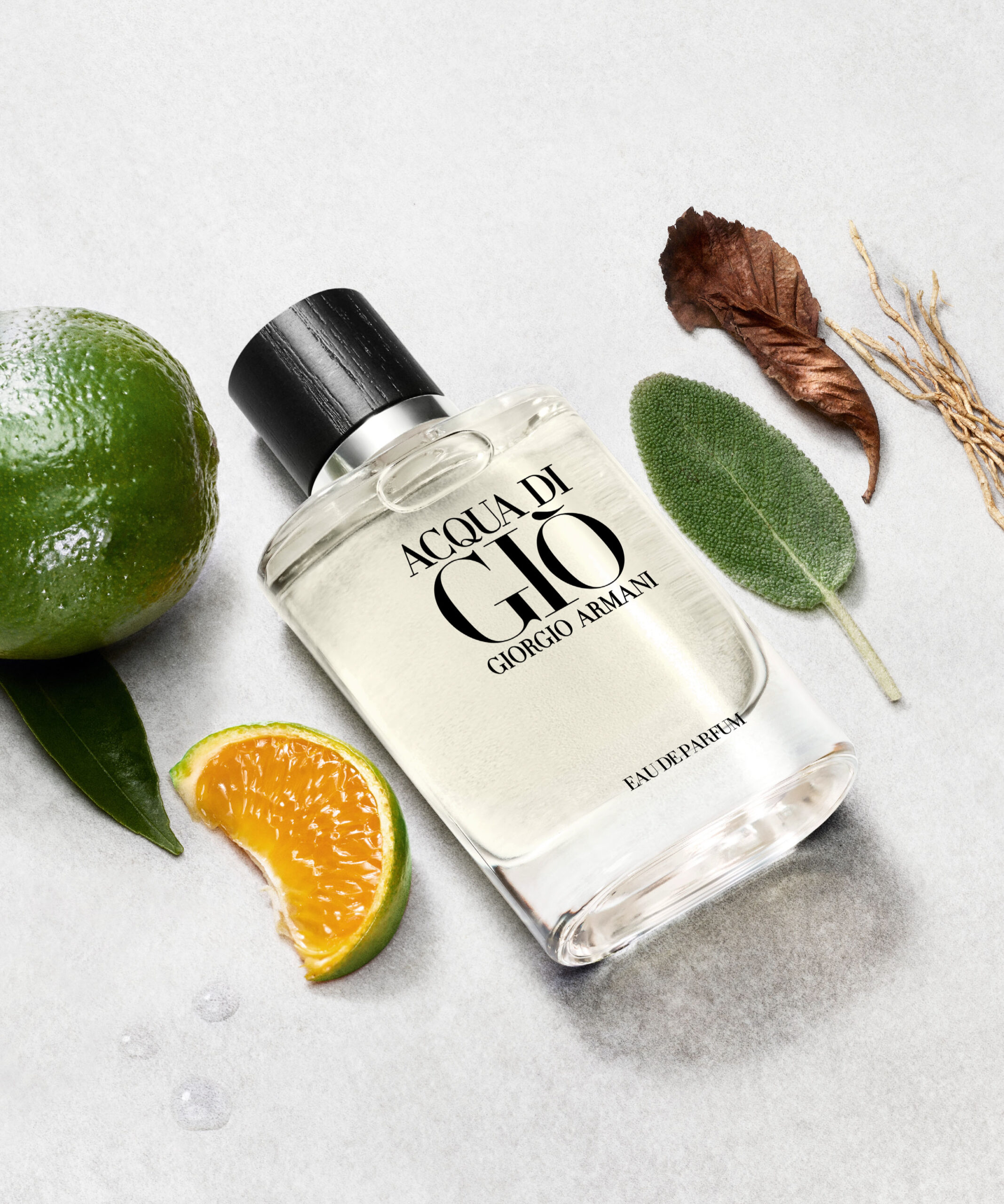 A new interpretation of the iconic Acqua Di Giò, which looks to the future, embodies Giorgio Armani's commitment to sustainability: in fact, the fragrance is eco-conceived, the bottle is rechargeable, and the supply of ingredients is made consciously. Moreover, thanks to the compensation of the residual carbon emissions through a reforestation and conservation program, Acqua Di Giò Eau De Parfum achieves carbon neutrality.
The new jus, aromatic and bright, includes natural ingredients of sustainable origin: the sparkling notes of green Mandarin blend with the heart of clary sage and the essence of patchouli, creating a serene but sensual effect that persists on the skin.
February Beauty News
Kvd Beauty: The New Good Apple Lightweight Full-Coverage Concealer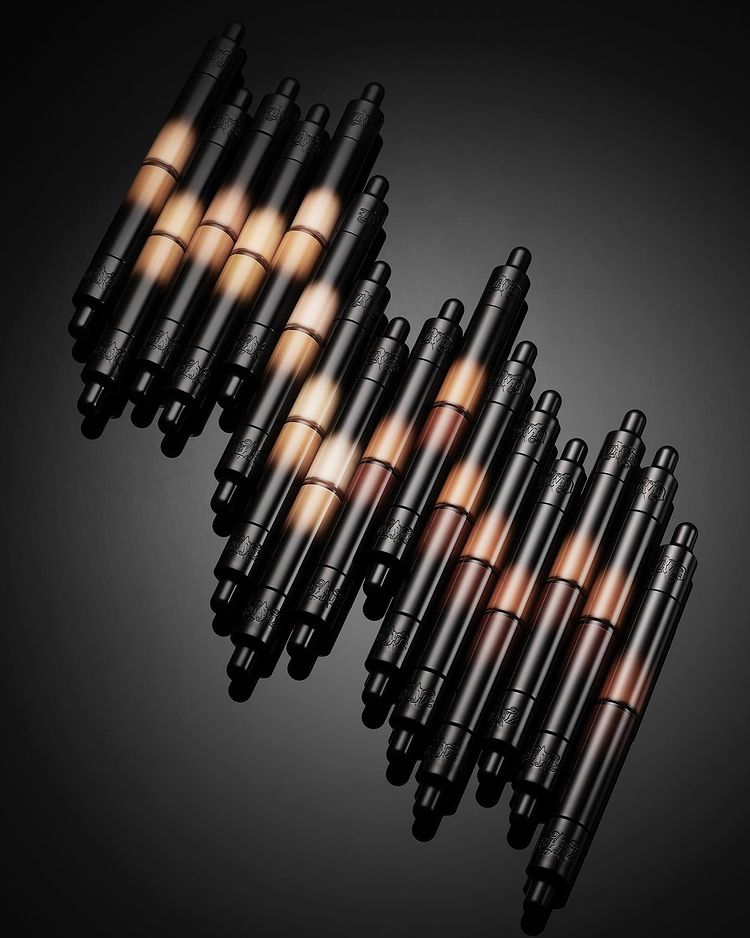 The latest part of the brand's important "complexion" range is the Good Apple Concealer, which combines the same iconic total (but lightweight) coverage with a long-lasting effect, designed for all skin types. Rich in ultra-concentrated pigments that blend with the skin, it is infused with apple extracts rich in antioxidants to nourish the delicate eye area and raspberry stem cells, to give hydration throughout the day. So we can just say that the Good Apple Concealer will make your skin look like a juicy apple: smooth on the outside and hydrated inside!
In addition to that, to give life to this important launch, the campaign shots were directed by Nikki Wolf, Global Creative Director of Artistry of KVD Beauty, known for its eclectic makeup looks, and were inspired by the nightlife of Los Angeles, exciting and fresh, with a focus on smooth skin and light coverage able to last all night.
February Beauty News 
Paula's Choice: The New 25% AHA + 2% BHA Peeling Exfoliant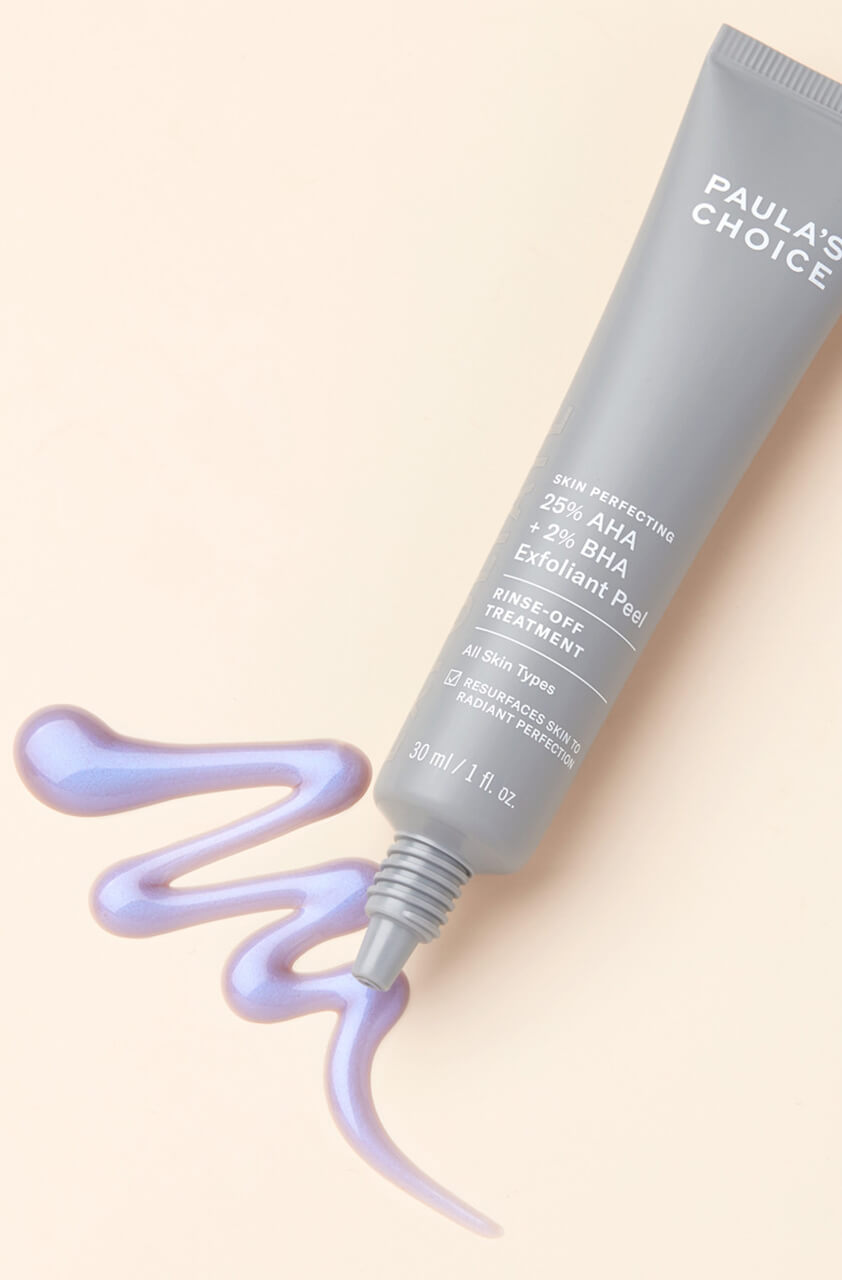 Our beloved Paula Begoun amazes us once again! And she does so with the new 25% AHA + 2% BHA Peeling Exfoliant, a chemical lilac exfoliant (whose color is given by the pea butterfly flower extract that, in addition to its calming properties that reduce redness and soothe irritations, gives the peeling its natural lilac shade). Furthermore, with 25% AHA, a mix of glycolic, lactic, mandelic, malic and tartaric acid that fight the signs of age and attenuates wrinkles, + 2% BHA, which acts both on the surface and inside the pores, it penetrates into the deeper layers of the skin for ultra-glow results!
Once a week, apply a generous amount on clean and dry skin, leave it on for 10 minutes, and your skin will thank you! P.s.: Don't forget to always follow up with SPF.