It's not easy to discuss themes like racism, eco-sustainability, and mental health as they require a certain amount of sensibility and care.
These times, people are particularly tired and stressed by a society that expects more than usual, but this should not be an excuse to keep these topics that are part of us quiet. To discuss a controversial but important event today is what enables us to prepare for tomorrow.
We cannot forget, for example, the huge debate about Armine Harutyunyan, the non-conventionally beautiful model who posed for a Gucci campaign: some say that creative director Alessandro Michele chose her for marketing reasons, others say that it is part of the new Gucci policy, which is more inclusive and more careful to show the new world society. But what most people maybe don't understand is that besides the truth (however fundamental) that led to making such a choice, the important thing is that a dialogue has been opened on these issues and that more and more dialogues are being opened. So, how can fashion manage to communicate these fundamental innovations, to be part of the change, and, consequently, to face the corresponding criticism? Let's look at a few examples of personalities and companies in the fashion world that are marking a change of direction. Finally, and fortunately.
The Importance of the Single Person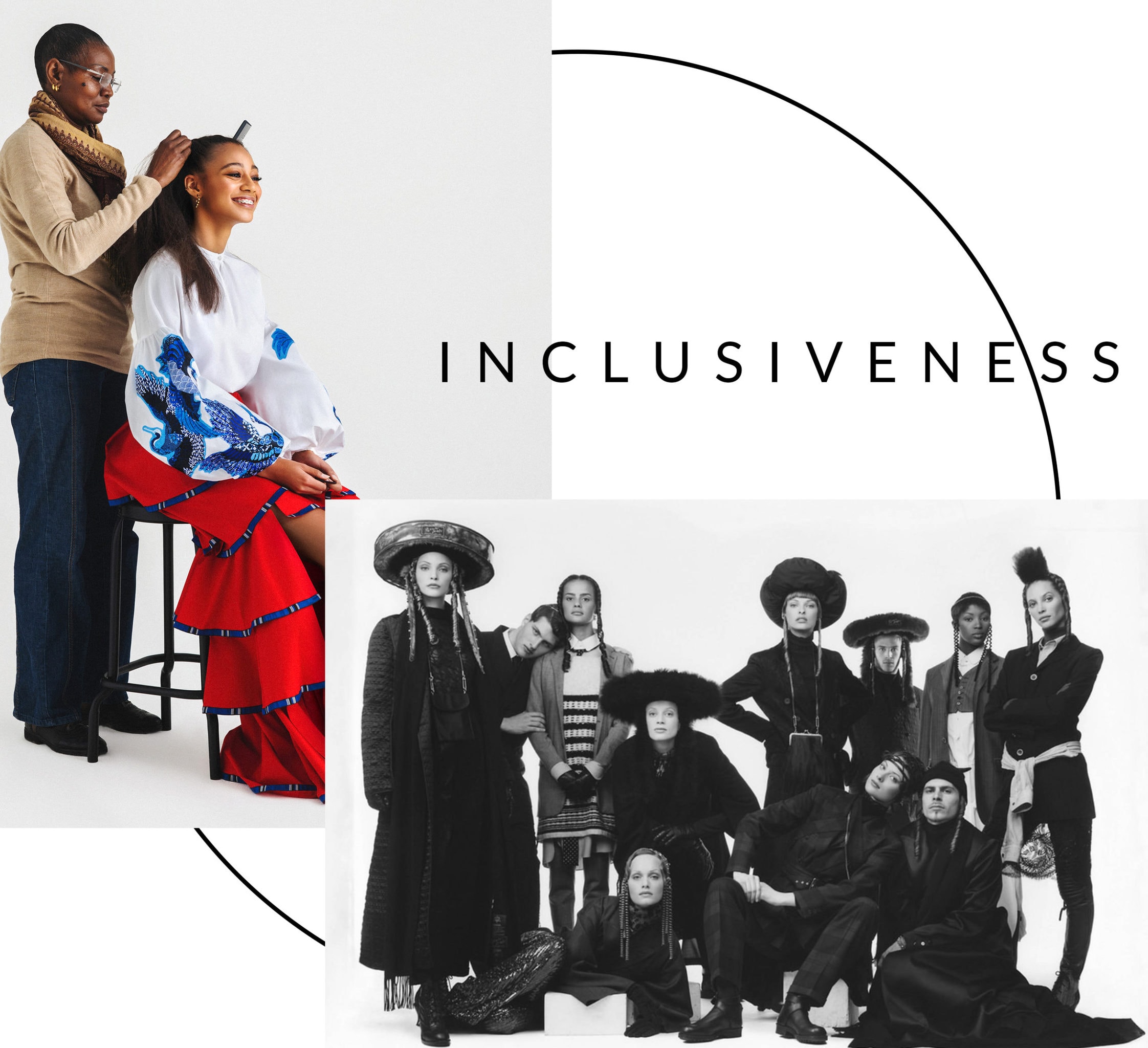 The year 2020 will also be remembered for the rise of the "Black Lives Matter" movement, which was actually born in 2013 and became a topic of discussion last spring, after the tragic death of George Floyd in the United States.
In these terms, fashion designer Stella Jean, who was born and brought up in Italy but has Haitian origins, despite the great campaigns against racism that upset the world, especially in the last few years, said that she does not perceive a great change yet and that she is worried about her children and future generations.
Stella Jean, first noticed by Vogue Italia and later by Armani, decided not to show up at the February 2020 catwalks, choosing another type of catwalk, the one of inclusivity. In fact, she presented the project "Italians in Becoming:" 20 women very different in appearance, but all Italian and with a strong message to communicate – Italy is changing.
The multiculturalism of our country is increasingly growing and with it the awareness that different is synonymous with beautiful, interesting, and, most importantly, normal.
Fashion has always been keen on "discovering" the newness: for example, in 1993 Jean Paul Gaultier organized a fashion show celebrating Orthodox Jewish culture, an "unusual" choice at the time and still unknown today, which caused a lot of criticism and discordant opinions.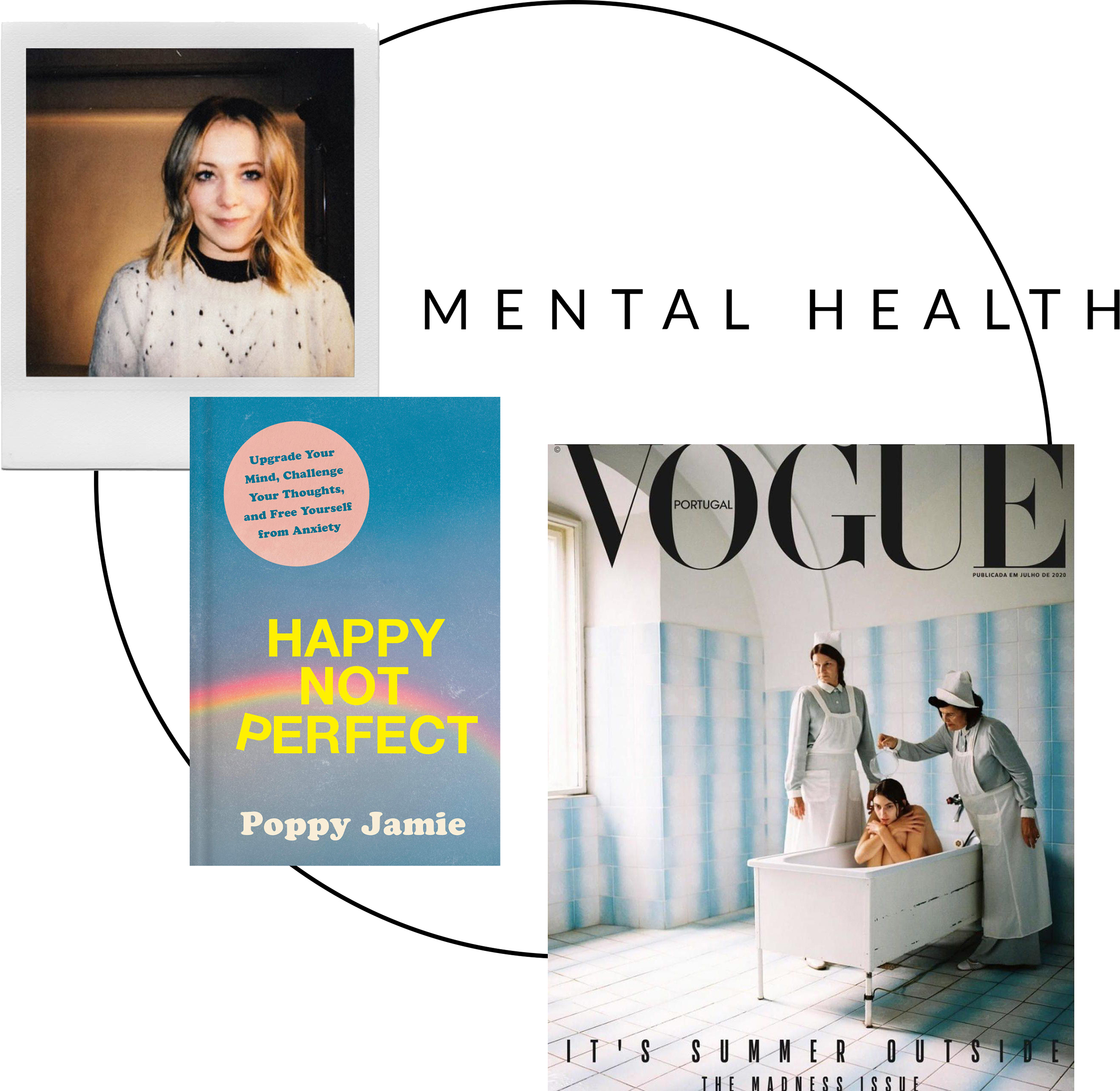 Poppy Elizabeth Jamie, born in 1990, clean face and full of energy. She studied at the London School of Economics and, in the meantime, became ITN's youngest TV host and began working for MTV.
So young and so successful, she could have continued with her already "marked" career, but in 2017 she decided to invest in an important and challenging project founding the app "Happy Not Perfect," which is based on the concept of looking for happiness in the present moment, a simple but not at all trivial concept.
In fact, how many of us are satisfied and are able to live more or less serenely? Poppy has been working on this approach for two years: her goal is to treat mental disorders, which are spreading more and more within younger generations, by increasing self-confidence and trying to counteract this apparent perfection shown on social media, especially on Instagram, which creates anxiety, stress, and unrealistic expectations, causing feelings of frustration and sadness. No one is perfect, but this should not discourage us, it should just open our eyes to the immense opportunities that life offers us, even making mistakes over and over again to understand what makes us happy and how to direct our energies in a constructive way for ourselves and others.
As if that wasn't enough, Poppy has also written a book, "Happy Not Perfect: Upgrade Your Mind, Challenge Your Thoughts, and Free Yourself from Anxiety," which is set to be released in April 2021: here she explains how to manage negative thoughts and deal with difficulties to make the best out of every situation. To write it, she consulted experts from around the world and she used her personal experiences as an example. A useful reading, suitable at any time, but now more than ever, if you think of the consequences of the pandemic on the entire population's mental health.
Mental health is an issue that should never be overshadowed: just think that the World Health Organization has declared that there are more than 300 million people in the world suffering from depression. Vogue Portugal has chosen to emphasize this theme and message in its own way with the July 2020 cover. A challenge for readers, a simple photograph, a reconstruction of the old psychiatric hospitals that, however, stands out as a raw representation of what the reality of not only Portugal but all the entire world used to look like; a reality that, unfortunately, is still true in certain countries. That's because mental illness is still considered a taboo, a subject to be whispered, almost with shame and fear. The cover was even removed from sales after heavy criticism. However, perhaps Vogue didn't mean to exalt fashion through mental illness, but to show a snapshot of a life that, most times, is hidden, like dust under the carpet, to remember what we were and to remind us what not to be anymore.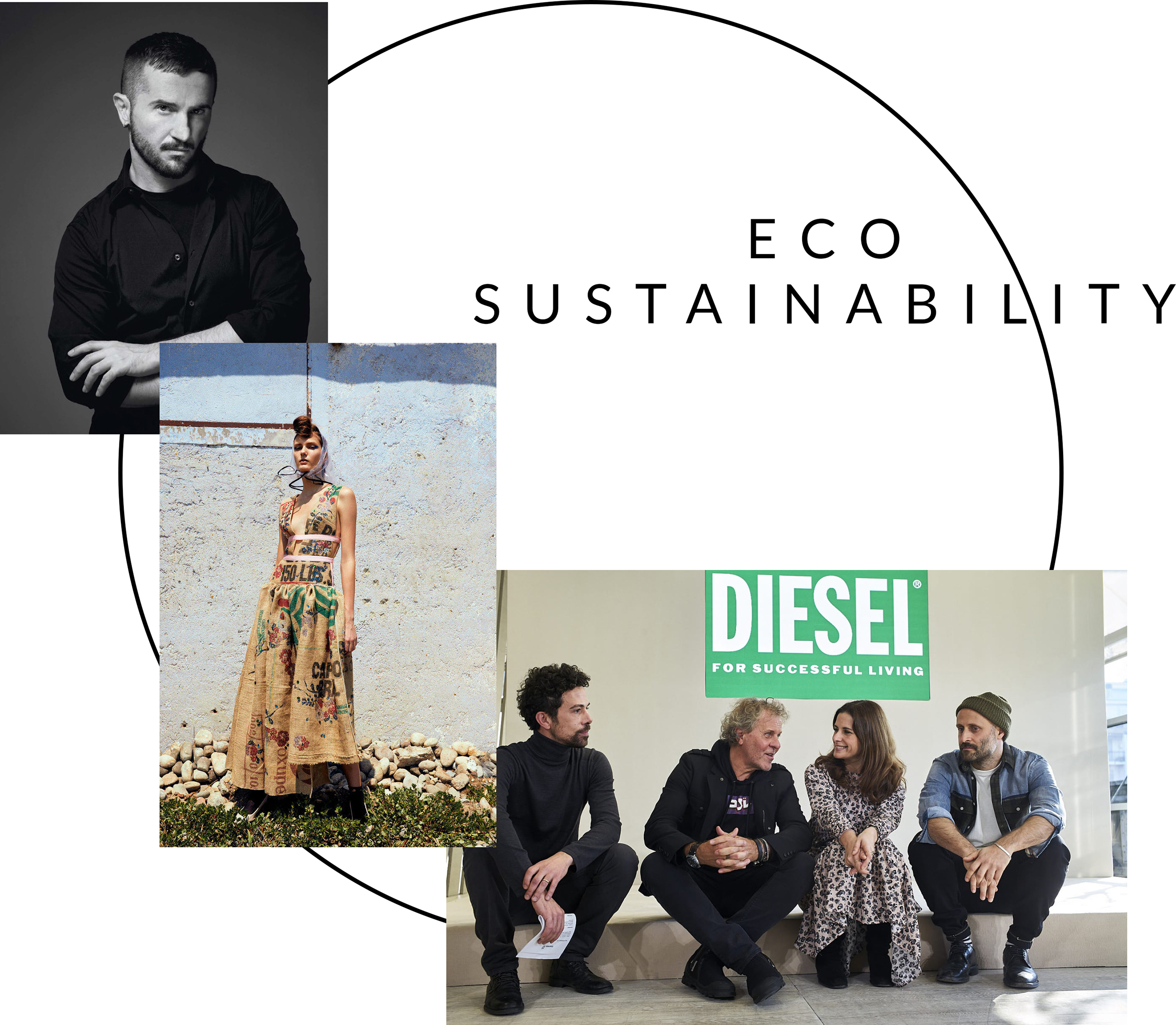 If we talk about fashion, we inevitably think of waste, of unbridled and opulent luxury. However, over the past few years, an increasing number of luxury companies have tried to adopt various corporate policies in favor of sustainability, both in terms of the selection of materials and production and sales processes. In fact, a Green company is better not only for the environment but also for the workers who find themselves covered by specific policies and practices to fight exploitation and who feel part of a change that has the ultimate goal of common welfare.
In line with this philosophy, one of the largest and most important Italian companies, OTB, best known for Diesel, has decided, in agreement with Eco-Age, to improve its environmental impact, promote the rights of workers and invest its energy in the research for alternative products and services.
And so it did! Just think that 60% of the total needs of OTB's headquarters come from their photovoltaic system, that there are 12,000 trees in the structure and that plastic bottles have been almost completely withdrawn, replaced by metal alternatives. This is an example (and investment) that should incentivize everyone to take small or big actions for both a local and global improvement.
Another perfect example is Gilberto Calzolari, with his 15 years of experience at the biggest ateliers, and two important awards behind him: in 2018 he won the Franca Sozzani Green Carpet Award as Best Emerging Designer and, in 2019, he won the same award at the Monte Carlo Fashion Week Award. Today, her brand targets a kind of woman who's elegant but also aware of herself and the world around her. The new fabrics are taken from materials considered "waste:" organic cotton, cork, and even used airbags, thanks to a collaboration with Volvo.
Even more famous is the dress that gave him the victory at the Franca Sozzani GCC: adorned with small Swarovski and floral embroidery, this dress is made from Brazilian jute bags used for coffee, but recovered from the Navigli in Milan. The philosophy is slow fashion, which provides a limited number of garments that are durable and versatile.
Maybe it's (finally) time to separate fashion from appearance because behind it there is so much more to discover, to discuss, and to value. in fact, through clothes, you can express ideas, thoughts, and willingness for change that, we hope, will continue to be heard, shared, and carried out by an increasing number of possible voices and realities.