When we think of summer, one thing immediately comes to our mind: heat and.. also heat.
Yes, it is hot out there. And our skin begins not to tolerate anything: we give up the 700 steps of our daily winter skincare, we look for lighter but moisturizing textures, we often avoid rich creams in favor of those in gel, we use as many refreshing mists as possible throughout the day, and many of us during the summer only use one serum as a treatment.
Talking about applying oil on our skin at these temperatures sounds crazy? Well, you'll change your mind with this list of super lightweight oils which are perfect for all skin types and for every season!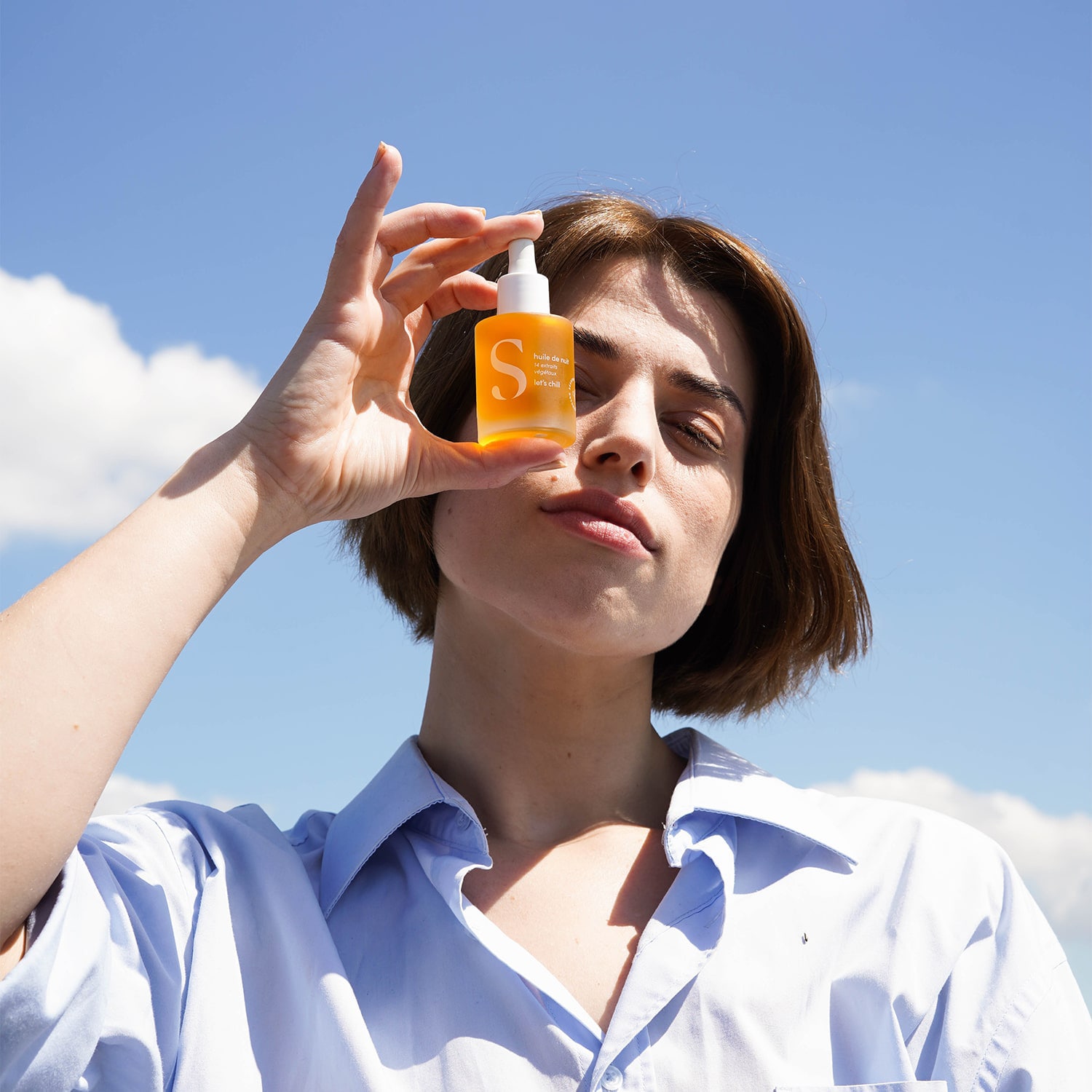 A plant night oil for the face that is a botanical concentrate of 14 super ingredients that restores the brightness of your dull skin. During the night, when the skin reaches its peak of cellular regeneration, Huile de Nuit functions by treating the dryness of the skin, dark spots, and dull complexion and, at the same time, minimizes the appearance of wrinkles. Rich in soothing active ingredients and hydration boosters – such as jojoba oil, avocado, sweet almond, hazelnut oil, linseed oil, and wild marshmallow root extract and licorice – protects the skin barrier, soothes and restores elasticity and skin tone.
Taba Skincare, Detox Facial Oil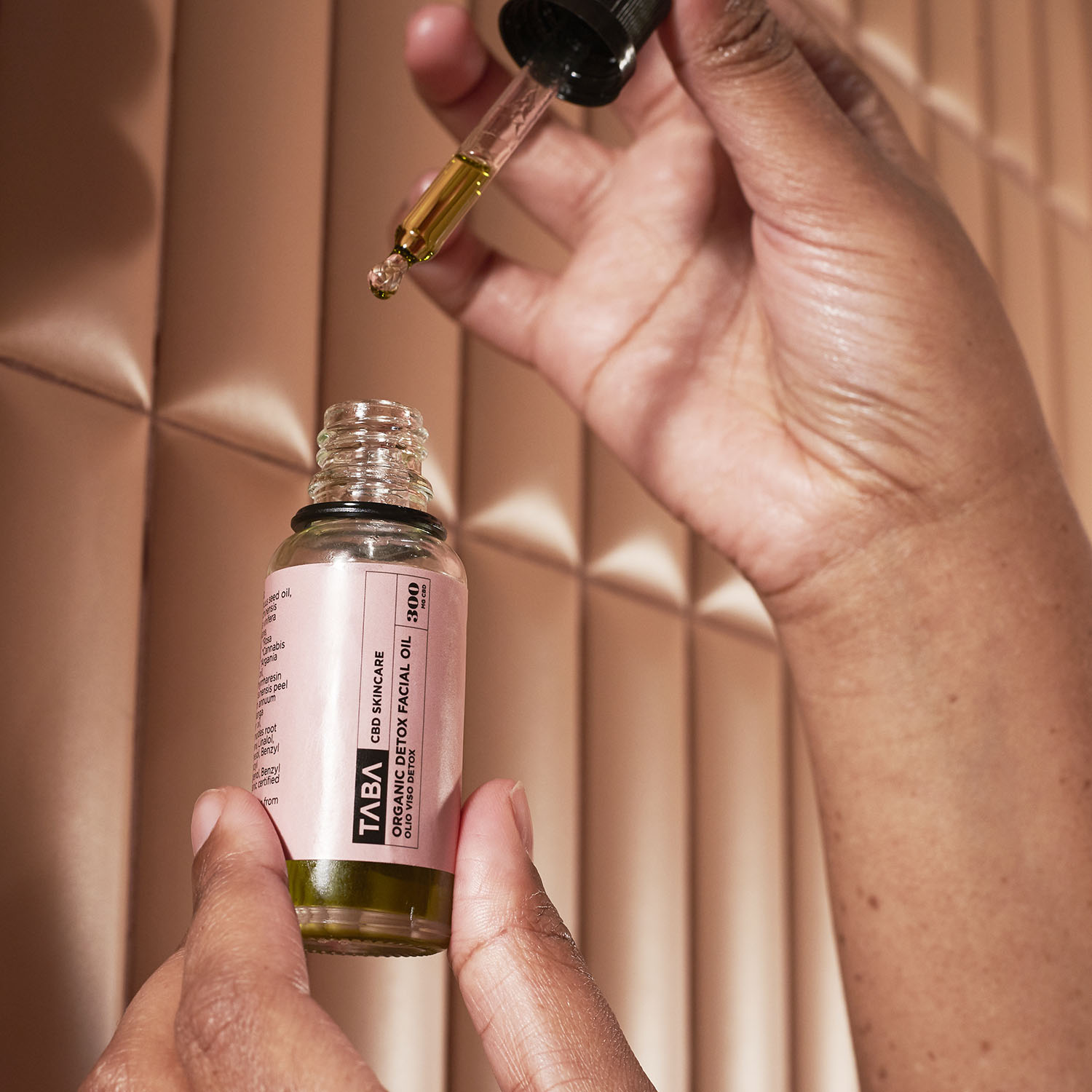 By now, you should know how much we love CBD, so we couldn't but include in this list Taba Skincare's Detox Facial Oil, an organic detox oil derived from the accurate selection of cold-pressed and meticulously combined oils. Moreover, as we really love night oils, since using them during the day can make our skin feel too heavy, here we're talking about a night treatment that aims at detoxifying skin and heal imperfections and signs of aging! Furthermore, Detox Facial Oil is also perfect for the most sensitive and struggling skin types (reactive, sensitized skin, suffering from dermatitis, are free to go).
P.s. It can also be used as a cleansing oil to remove makeup residues and impurities with the help of a cleansing cloth.
Pai Skincare, The Light Fantastic Cacao and Schisandra Ceramide Facial Oil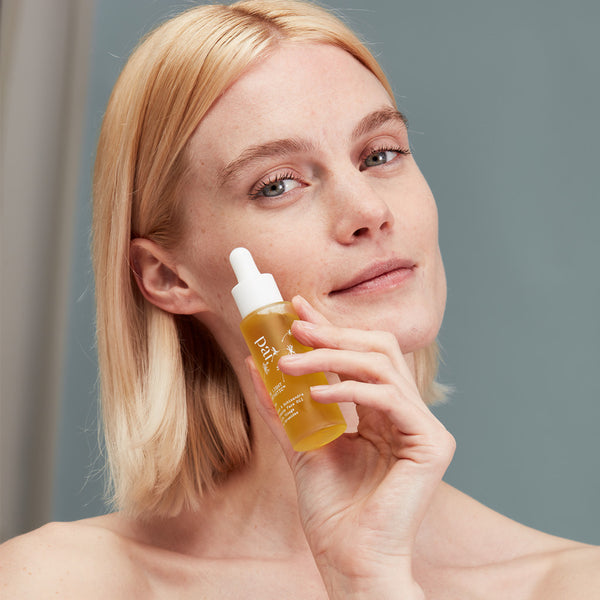 A lightweight oil, the perfect fit for your daily dose of zen, which floods your skin with a boost of soothing ingredients. Light as a feather and fast absorbing, this dry and silky oil contains plum oil rich in antioxidants and extract of Schisandra CO2 to protect against environmental pollutants. Finally, the cocoa it contains has anti-fatigue properties, while Kukui oil protects the lipid barrier of the skin.
Sunday Riley, Luna Sleeping Night Oil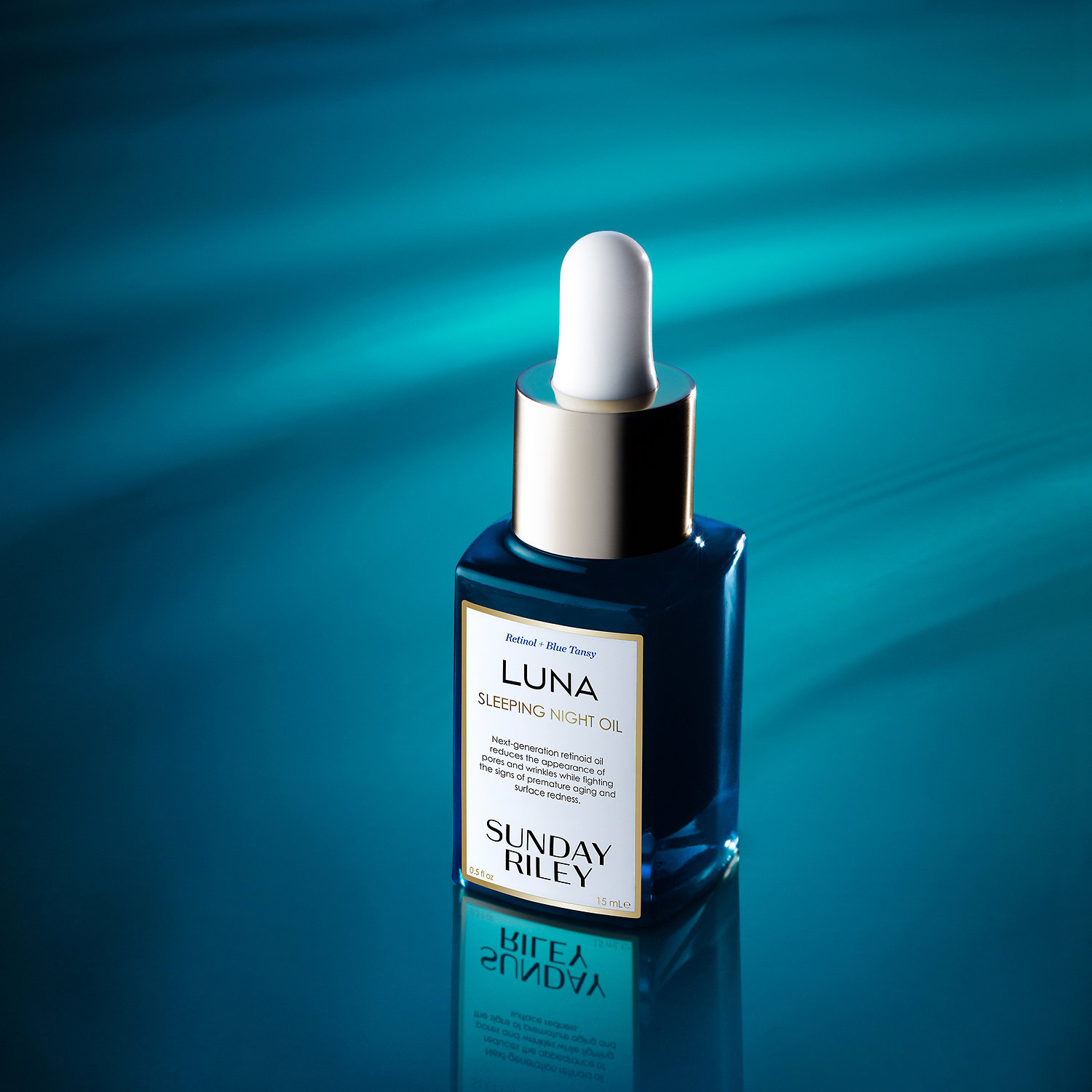 Everyone is talking about it and, what should we say, this oil by Sunday Riley has won the whole podium for us. Luna Sleeping Night Oil acts during the night (as we have already said, night oils for us are the best solution!) giving back a more uniform complexion thanks to retinoic acid, which attenuates the appearance of wrinkles and enlarged pores, essential oils of blue tansy and German chamomile, rich in soothing blue azulene, which make the skin softer while neutralizing the signs of skin sensitivity and redness.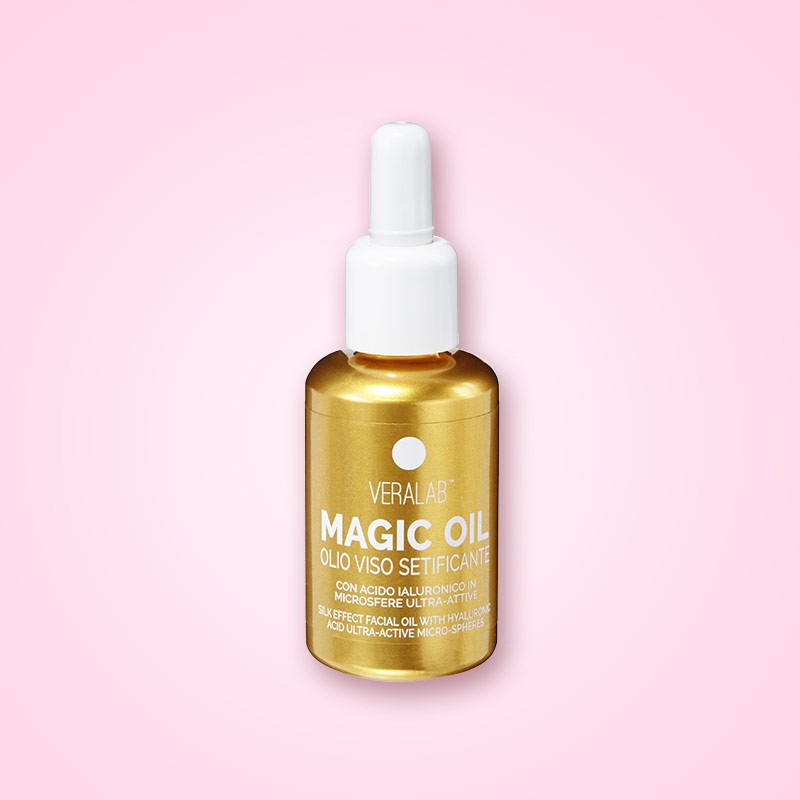 A name that says it all: in fact, this oil really is a little wonderful magic lotion.
Its texture is pure silk, lightweight, in which are dispersed microspheres of low molecular weight hyaluronic acid, able to penetrate the deep layers of the epidermis to moisturize and naturally stretch the skin. It also contains vegetable oils, totally biodegradable and ecological, konjac glucomannan with hygroscopic power, and it is perfect for dry skin that needs a cuddle, to soothe it after a day in the sun, but it can also be added to the foundation to help to layer it. Its truly impalpable texture makes it perhaps the most suitable oil for oily skin that, in summer, tends to reject any product that's too rich.
Paula's Choice, Moisture Renewal Oil Booster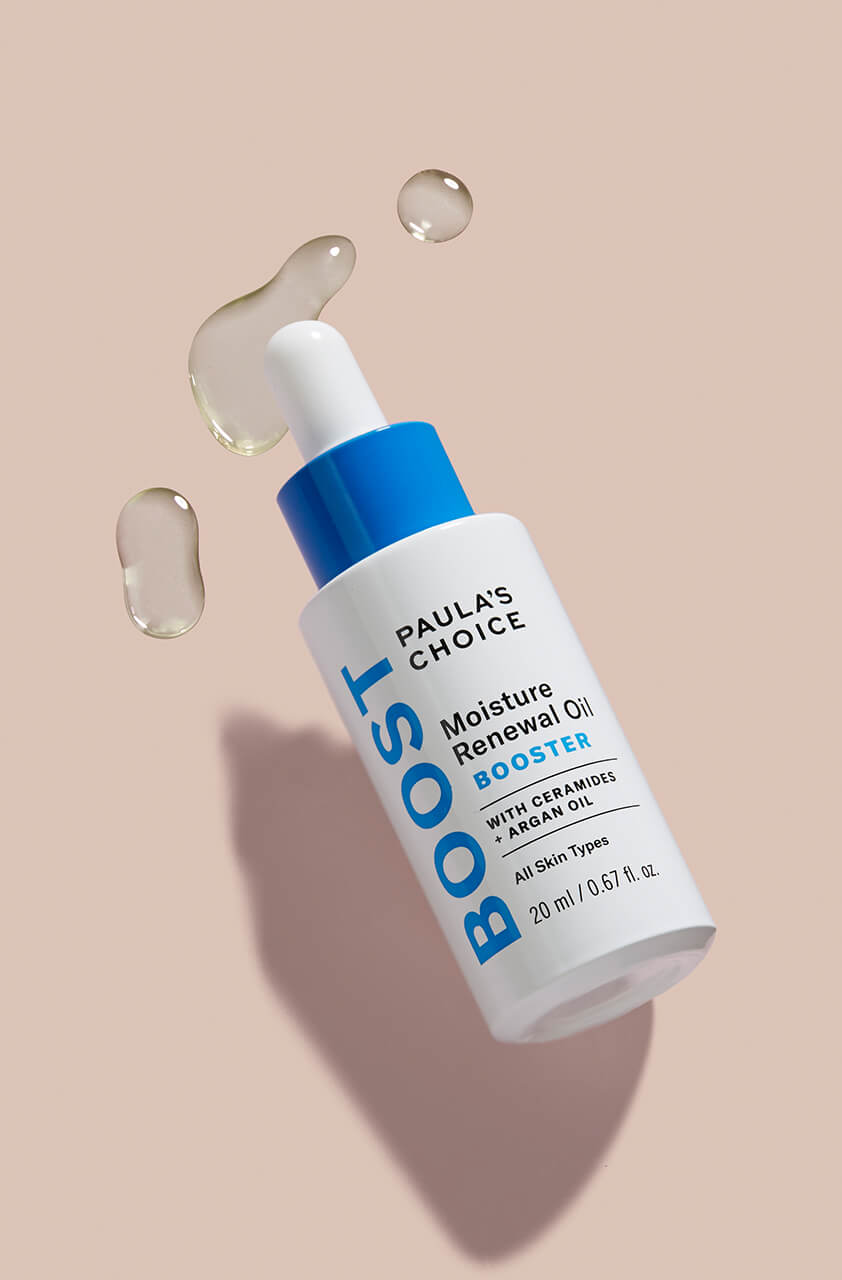 A booster that contains a nourishing mix of plant oils, capable of restoring dry and flaky skin. It contains ceramides, the main components of the outer layers of our skin, essential for their ability to retain moisture; argan oil rich in fatty acids, with restoring powers, and vitamin E, and finally, jojoba oil, which promotes the skin's replenishing abilities and can also have local soothing effects on the skin. It is basically a kind of oil with a rich but not heavy texture, which helps with redness and inflammation (so also after sunbathing!).