Rue, Lexi, Cassie, Maddy, Kat, Jules. We met them at the beginning of season one as a solid group of girlfriends, a battalion of women aligned against the world, a tangle of threads of different colors and textures, carefully matched one to another and woven in a nucleus that seemed indestructible. But we know how these things go, how the actions of unrolling and disbanding can cause an order, somewhere, to self-destruct, especially if with those threads one wants to create something big, bigger than before and for which the original pairings suddenly feel overstated. So, here they come, Nate, his father Cal, Elliot, Fezco, and Ali to interfere with their lives and participate with more or less destabilizing contributions. Some friendships end, others begin, and new truths come to surface, between broken promises, double lives, sexual insecurities and, shielded by a thick glass that somehow always keeps her one step away from the other characters, one protagonist above all with one battle above all:
Rue Bennett against drug addiction.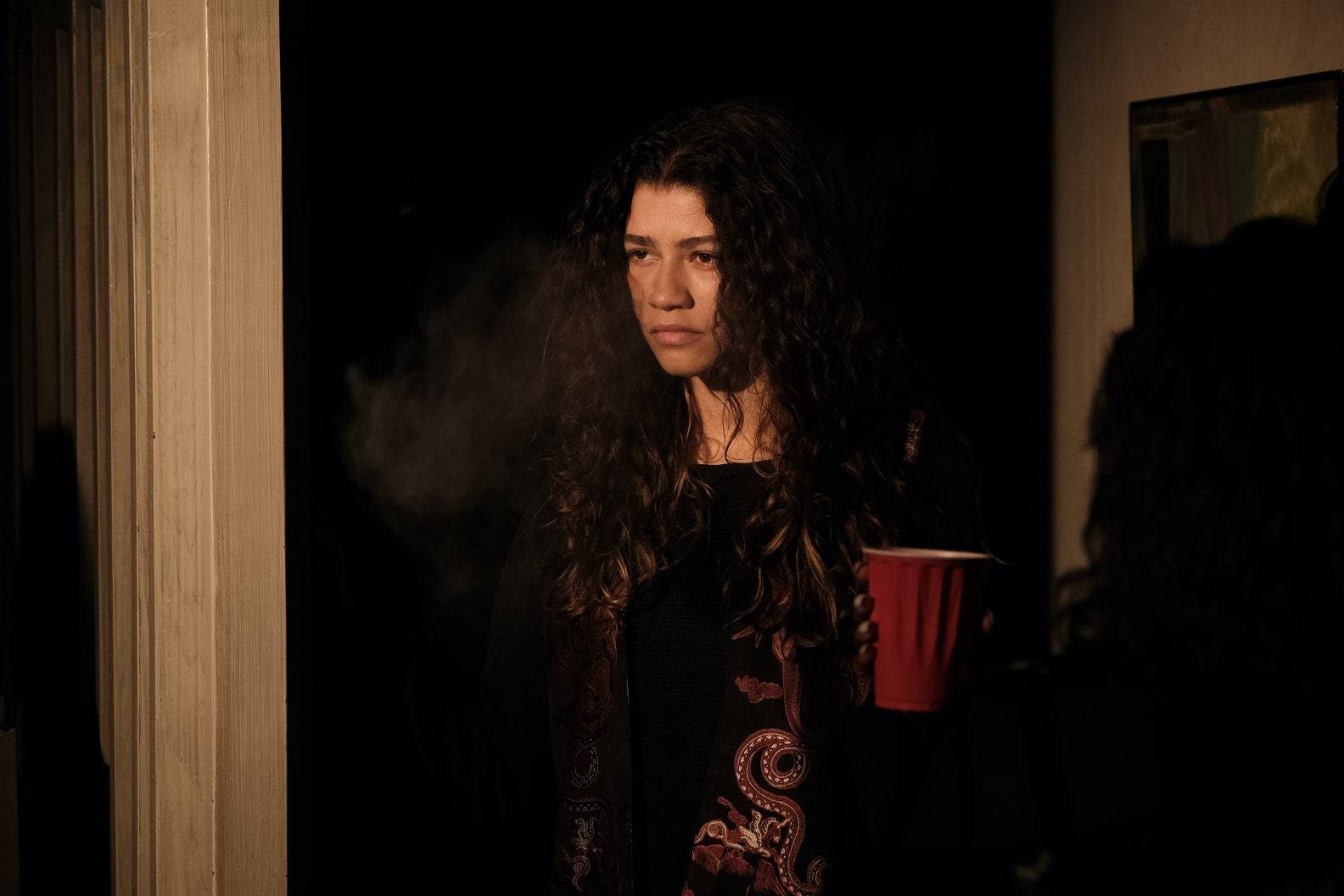 With two 

special episodes
 bridging the gap between the first and second season, both focusing on the hardest core of the series, the Rue-Jules duo, we get to dig deeper into the couple's dilemmas, we familiarize with their confessions: with to spaces at their complete disposal, the fatherless drug addict and her transgender lover open up with us as never before, giving us exclusive access to that world of theirs, a slightly fluorescent, fairytale, and yet so credible world.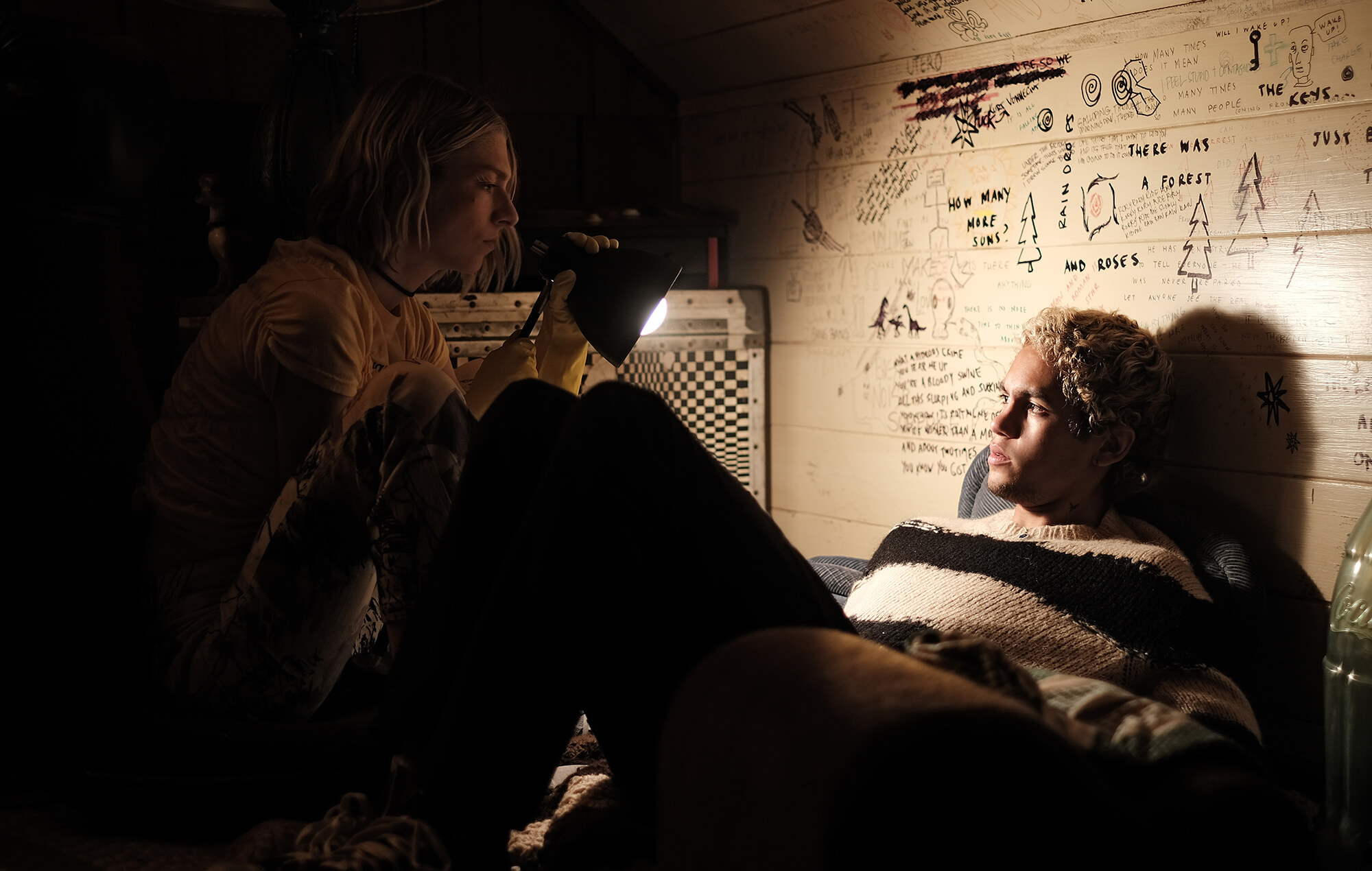 "Did all this happen because I left?"
The crucial question that Jules asks Rue at the end of "phase one," leaving a trail that "phase two" will dig up and soak in. The idea of phases is probably what best describes the point of "Euphoria," to the journey through which it has brought us up until today, with the grand finale of the second season. A phase two, therefore, debuting in a raw and overwhelming way, with reconciliations, new encounters, busted hearts and broken noses, disclosing the essence of the whole season, made of highs and lows of moods, love sentiments, sorrows, with some new and renewed protagonists.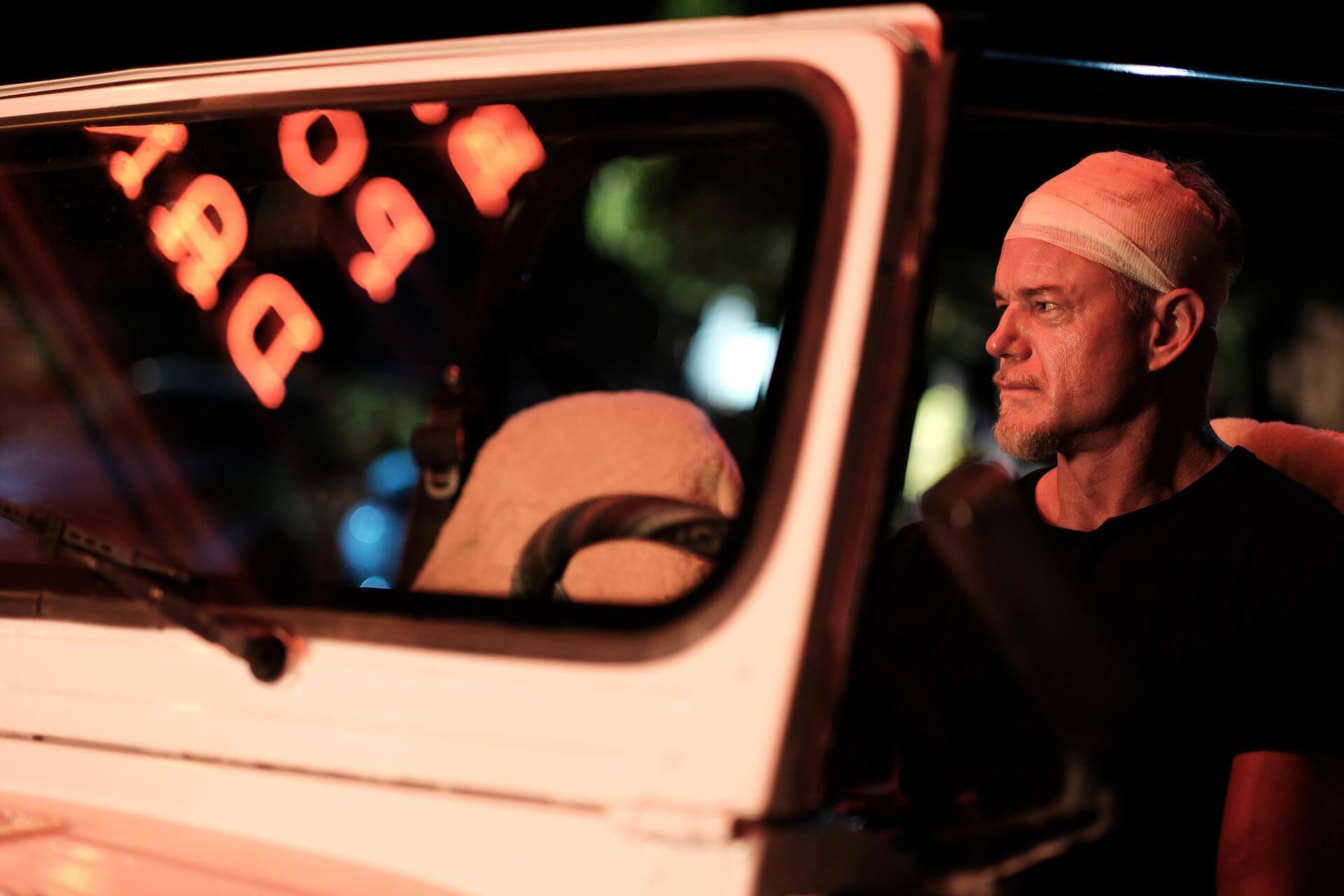 The new subject lines alternate between: the past of Cal Jacobs – we finally understand why he's become the man and father he is; the father issues – the death of Rue's dad, the abandonment of Cassie and Lexi's, the desertion of Maddy's, the true nature of Nate's; the unlove between Kat and Ethan – her thirst to be loved and happy triumphing over the sincerity of the affection; the dangerous meeting between Elliot and Rue – followed by the (equally dangerous) one between Elliot and Jules; the darkest and sickest side of Nate – but, alas, it's hard to really, fully despise him; Fezco and his background – his little-big adoptive bro, Ashtray, and the consequences of Faye's brake-in in their house and life; the real story of Lexi – we can catch a glimpse of the end of a life lived in the shadow of her sister and friends, always more confident, more libertine, more grown than her; the real tragedy of Cassie – the big reveal of this second phase.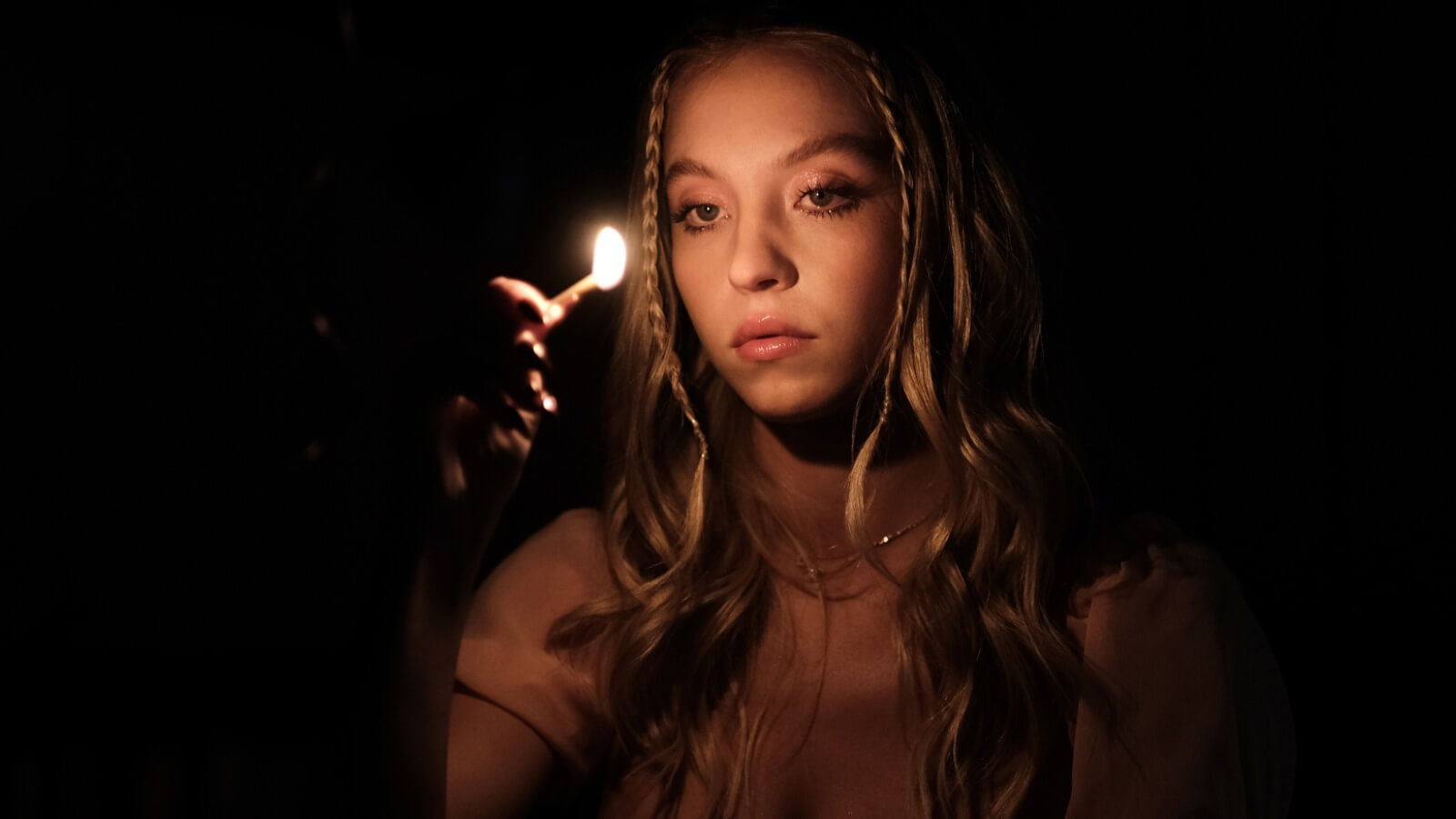 It's precisely Cassie the one character whom it would be worth spending a few words on.
Her story is not the usual tale of a betrayed friendship because of a boy, of helplessness before infatuation; her story is a tale of desire, of the need to be liked at any price. Cassie hangs off Maddy's words, to please and imitate her she's become who she is and does what she does, hers, towards her friend, is an almost unhealthy admiration, and the only thought of losing her drives her to despair. But between despair and breakdown, the line can get fuzzy, though it's when the two feelings cross and merge that the possibilities of a happy ending are nullified. In season two, Cassie turns into a blend of those two states of being, more or less at the very moment when she realizes that her devotion for Maddy is not the staple of her life anymore because there's something else – someone else – for whom she finds out she would give all herself, for whose approval she gives up her mental and physical health, for whose love she'd give away her own life.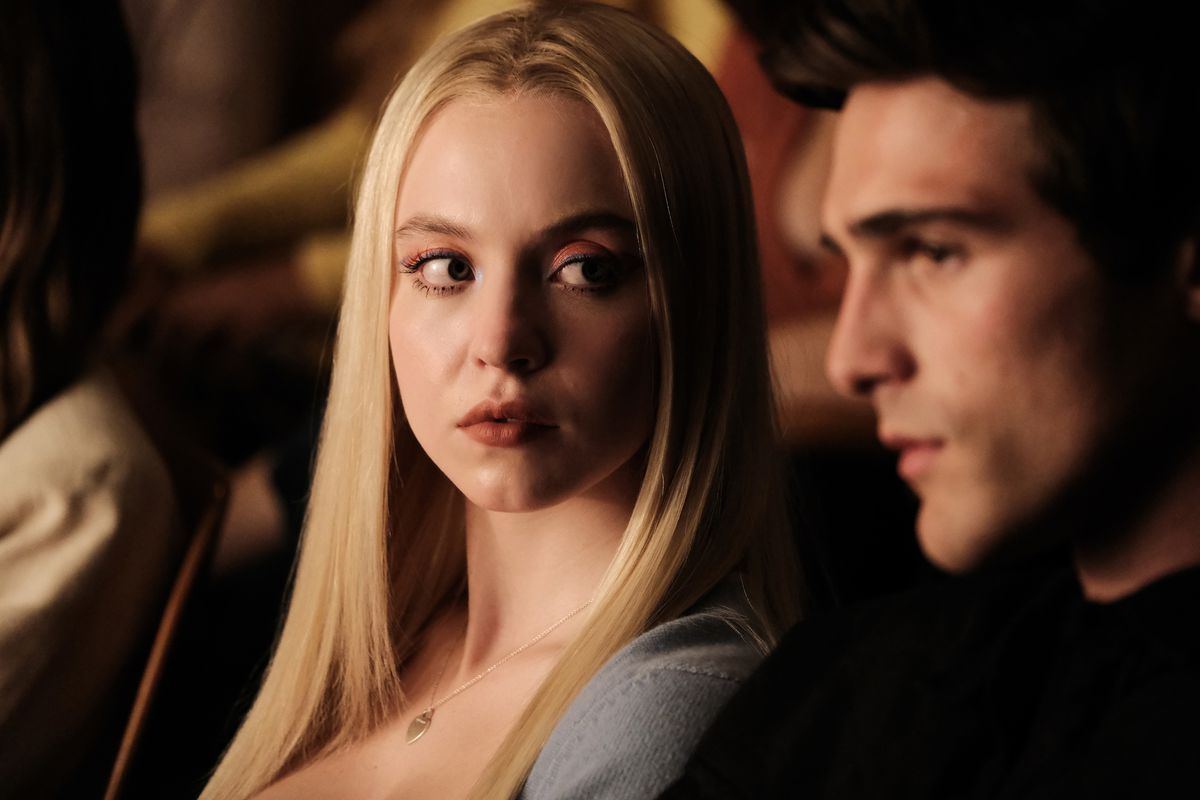 Her relationship with Nate is of an all-consuming kind, apparently harmless at first, but soon revealing what will turn into a sick and draining nature, as the very first scenes of the season witness, those of Cassie's endless agony while hiding her body and sin in a dirty and unknown bathtub. Sidney Sweeney: her face – reddened by shame, marked by indelible tears, so pure and royal that sometimes it almost recalls a saint – is enough for us to recognize the level of desperation Cassie is at, the gravity of the thoughts that crowd her mind, the creativity of the ideas she's elaborating.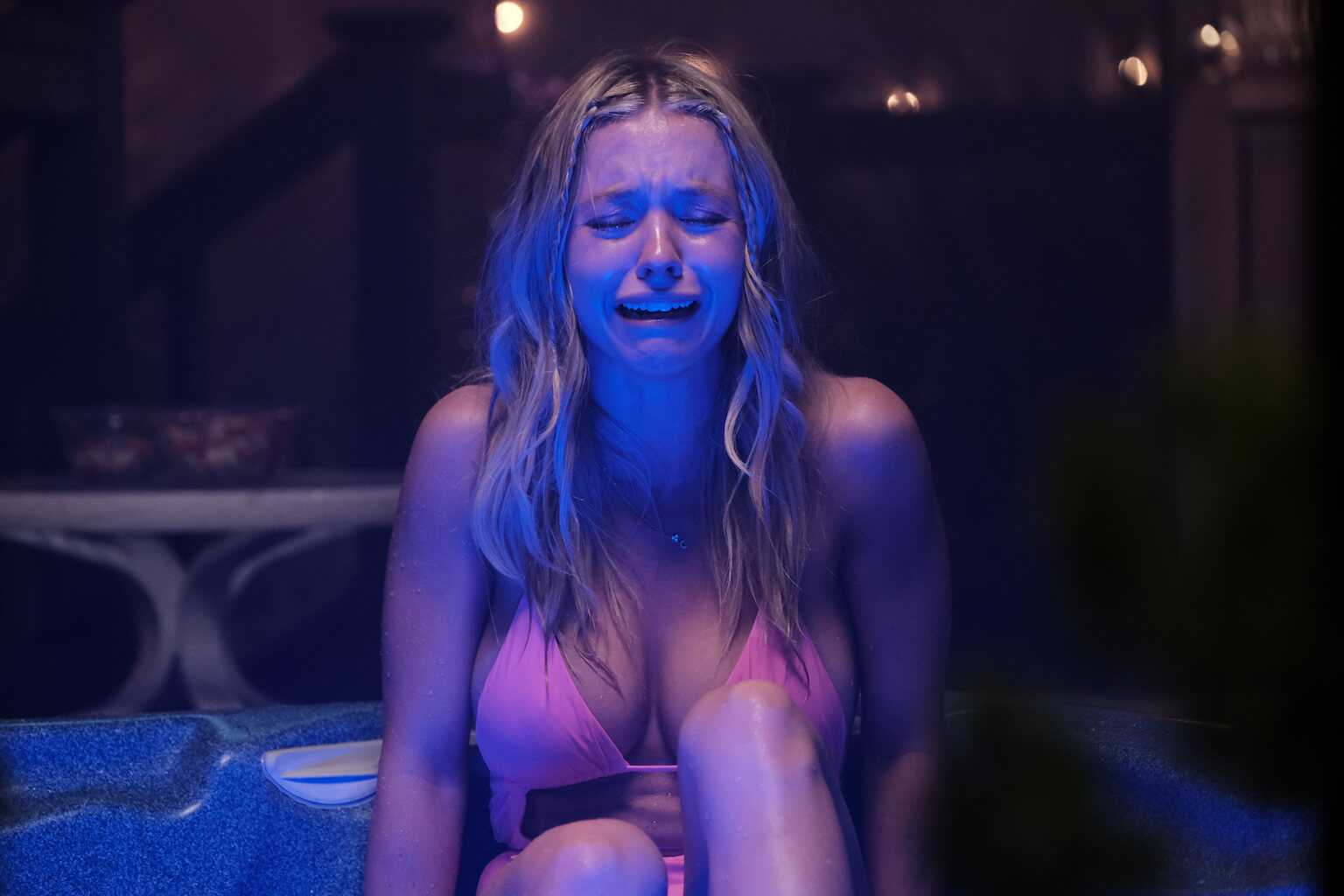 In this season more triggered than ever, Sidney is not the only performer with an out-of-the-ordinary talent: the cast is literally spectacular, it flashes on the screen as if it were part of an art installation. One more brilliant than the other, one more skilled than the other, the actors compete over who's the scariest, who triggers the deepest thoughts, who makes you cry the hardest, who makes you love your life the most.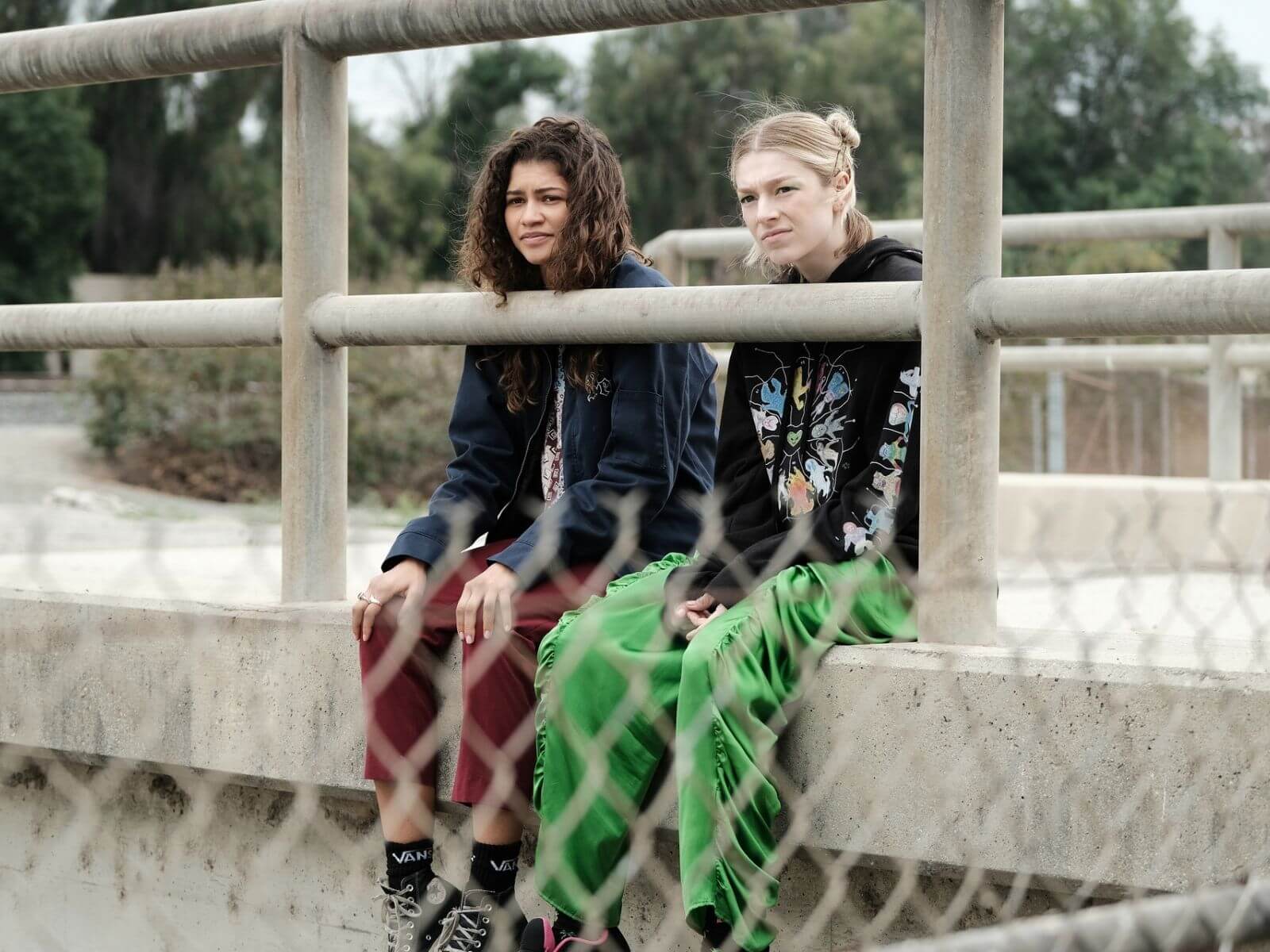 Zendaya and Rue's desperate fight against craving and towards recovery; Storm Reid and Nina King and Gia and Leslie Bennett's coping with their sister/daughter's addiction; Dominic Fike and Elliott's responsibilities when he realizes he's the reason behind a relapse and the odd man out upsetting an already unstable couple; Jacob Elordi and Nate's physical and psychological violence, the one suffered and the one exercised with the most ambiguous intentions; Hunter Schafer and her much less experimental, but much more grounded Jules, with her love for truth and people; Maude Apatow and her stronger-than-ever Lexi, the wisest, the most authentic character, the only one with the courage of the truth; Barbie Ferreira and that fight against toxic positivity that should be promoted in the name of a more pacific co-existence with ourselves; Angus Cloud and his Fezco, who slurs his speech as much as his feelings, struggling to bring them out to the light, but with surprising consequences; Alexa Demie and Maddy's first time coping with hurt pride and showing a maniacally revengeful side.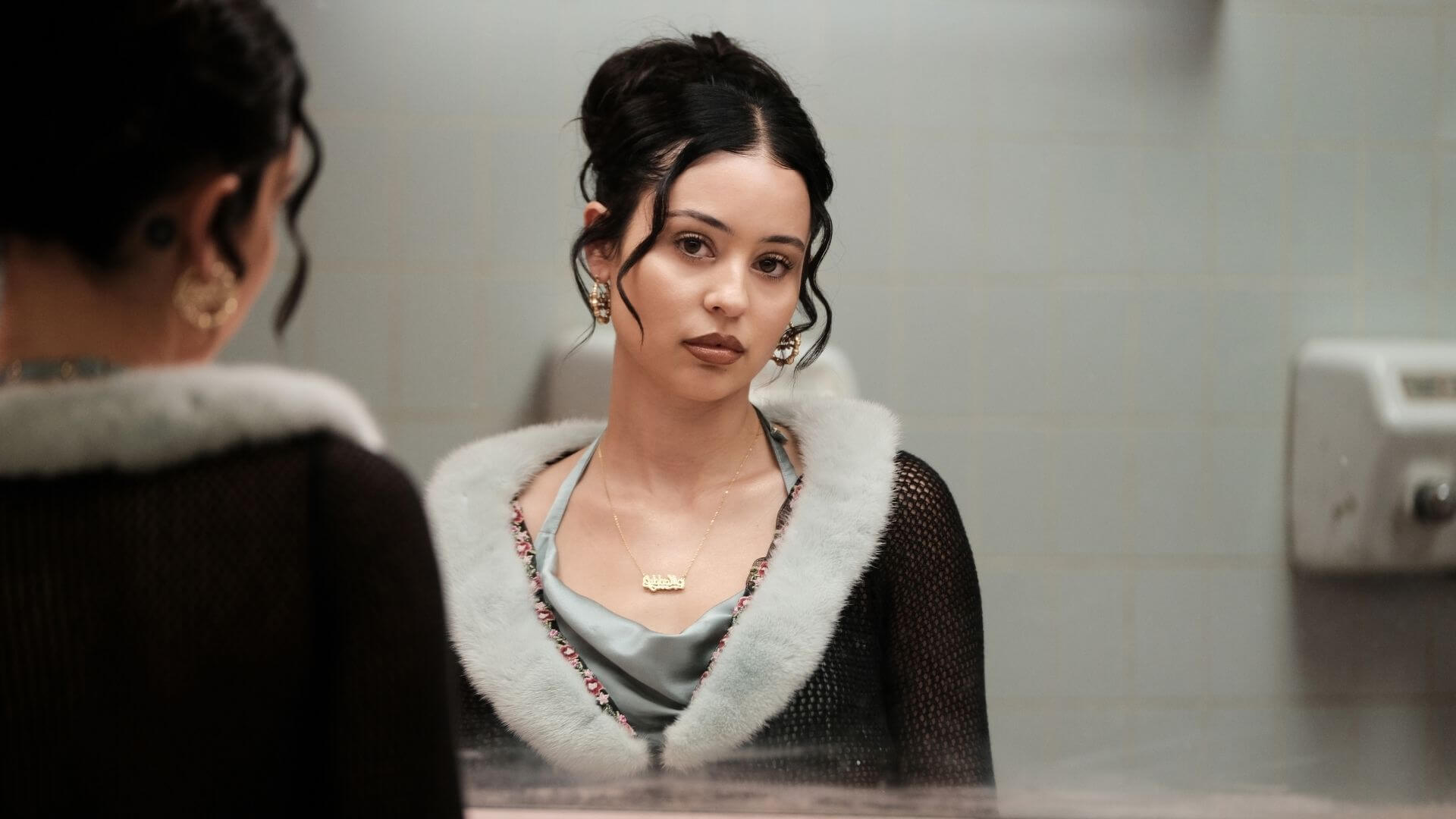 The characters are vivid and alive, they live in our heads to the rhythm of Labrinth and his music mixing sacred and profane, they habit the screen theatrically, in a setting that's also full of quotations, with references to cult movies like "Hunger Games," "Carrie," "Lolita," "Romeo + Giulietta," "Magnolia," "Seven," as far as the artistic easter eggs scattered across season two (and across episode 2×04 in a particularly explicit way with its "love montage," as the DOP Marcel Revv called it): "The Birth of Venus," the photo of John Lennon and Yoko Ono by Annie Leibovitz, Frida Kahlo's self-portrait…
Up to the peak of the series' artistic expression, the seventh and second-to-last episode, immense on so many levels, so rich and complex and yet so clear.
Episode 2×07, "The Theater and Its Double," is a work of art, and all about it is a statement to that: in front of the mirror, Nate quotes Magritte ("The Theater and Its Double," the painting which lends its title to the episode) looking at his reflected self who turns his back on himself, and Cassie tortures her own face to get a forced smile out of it, mimicking Joaquin Phoenix's Joker in the middle of a fight against his demons; on the stage of "Our Life," Ethan sings and dances performing audacious choreographies worthy of a Tony Award, and Lexi achieves her dream, a dream of appearance, revenge, victory, but above all emigration outside her head after years and years of captivity and silence.
And so, the season 2 grand finale makes its entrance as powerful as ever, an episode that raises the bar to the point that we can't but wonder how the third series will ever be able to live up to the second one. The first out of a long series of questions to which only time – the time it takes for the episode to decant inside of us – will maybe find an answer. From the opening with the power duo Fezco-Lexi and their touching dialogue, so enviably calm and lighthearted, about huge themes (what is it that really matters for people to have in common to love each other?), to the final unwinding of the tangle, with the real life and "Our Life" merging in one show that, for a scary moment, threatens to turn into a freak show. So, our hearts beat fast to the rhythm of gunfire, to the sound of Cassie's heavy heels on a dangerous floor, to the hushed tones of Nate's redemption; so, our eyes water together with Rue's to the ballad "I think you might be my only friend / I gave it all to see you shine again," Elliot's confession through languid and sincere guitar chords strummed in the finally warm half-light of his bedroom.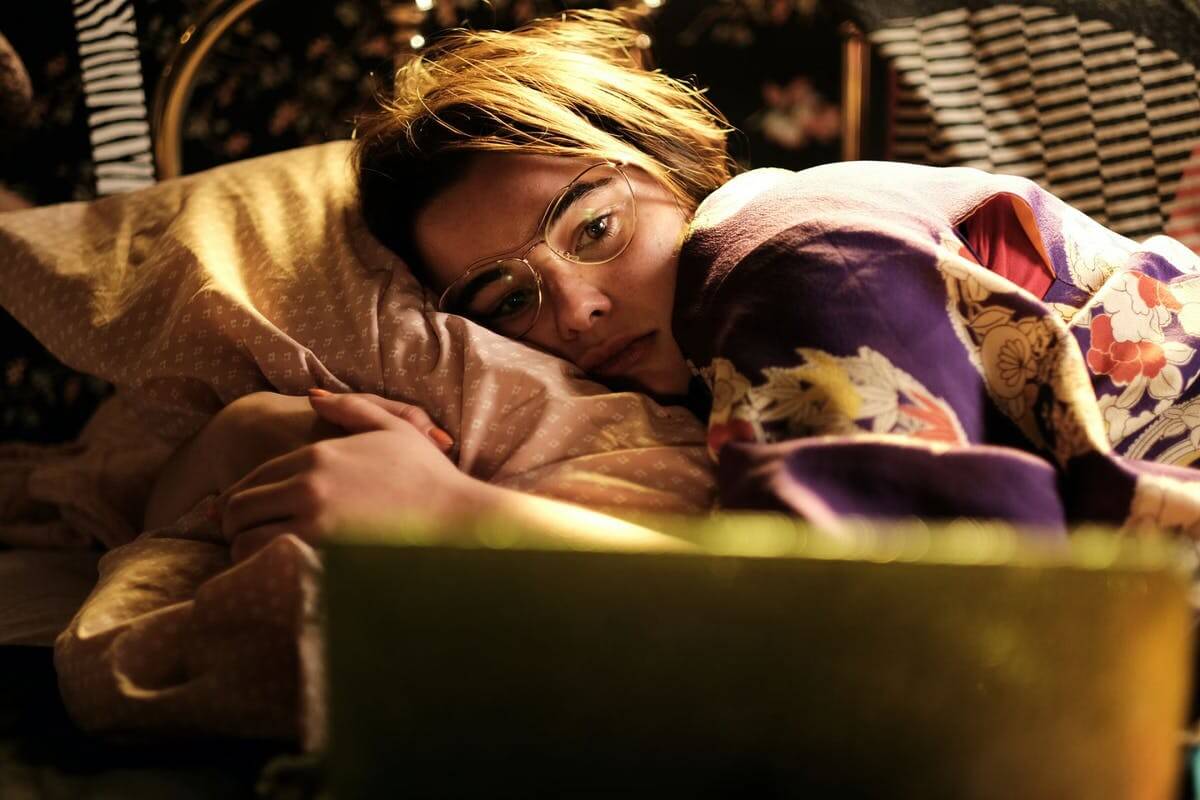 A story told with unprecedented power, with the courage to represent things the way they are, in a complete absence of filters when showing us life as it is, captured with a kind of cinematography that's less realistic and more oneiric because what's life, after all, if not an attempt to recreate or run away from our most vivid dreams?
Signed by Sam Levinson. A name that yesterday we read for one last episode, that we'll read for a third season, and that it would be great to read more often.