When you enter the backstage of an Ermanno Scervino fashion show, you immediately have the feeling of being elsewhere. This time, the designer projects this "elsewhere" into the future, with new values ​​as the protagonists of the SS23 season and with that refined femininity that has always distinguished the brand. Without any nostalgia, but with the sole desire to excel more and more and better and better.
Ermanno Scervino SS23
MOODBOARD
Ermanno Scervino's woman walks towards the future with confidence and elegance, as if she were an ethereal figure who passes you by on any chaotic day of our time. She is a woman who's aware of the importance of technology and diversity, and she looks to the past only as a starting point, and with no trace of nostalgia. She is, in short, the representation of the desire to go forward and beyond, which works perfectly thanks to the strong awareness that distinguishes the cornerstones of the brand: craftsmanship and recognizability. The result? Something new, balanced, sophisticated, and hyper-feminine.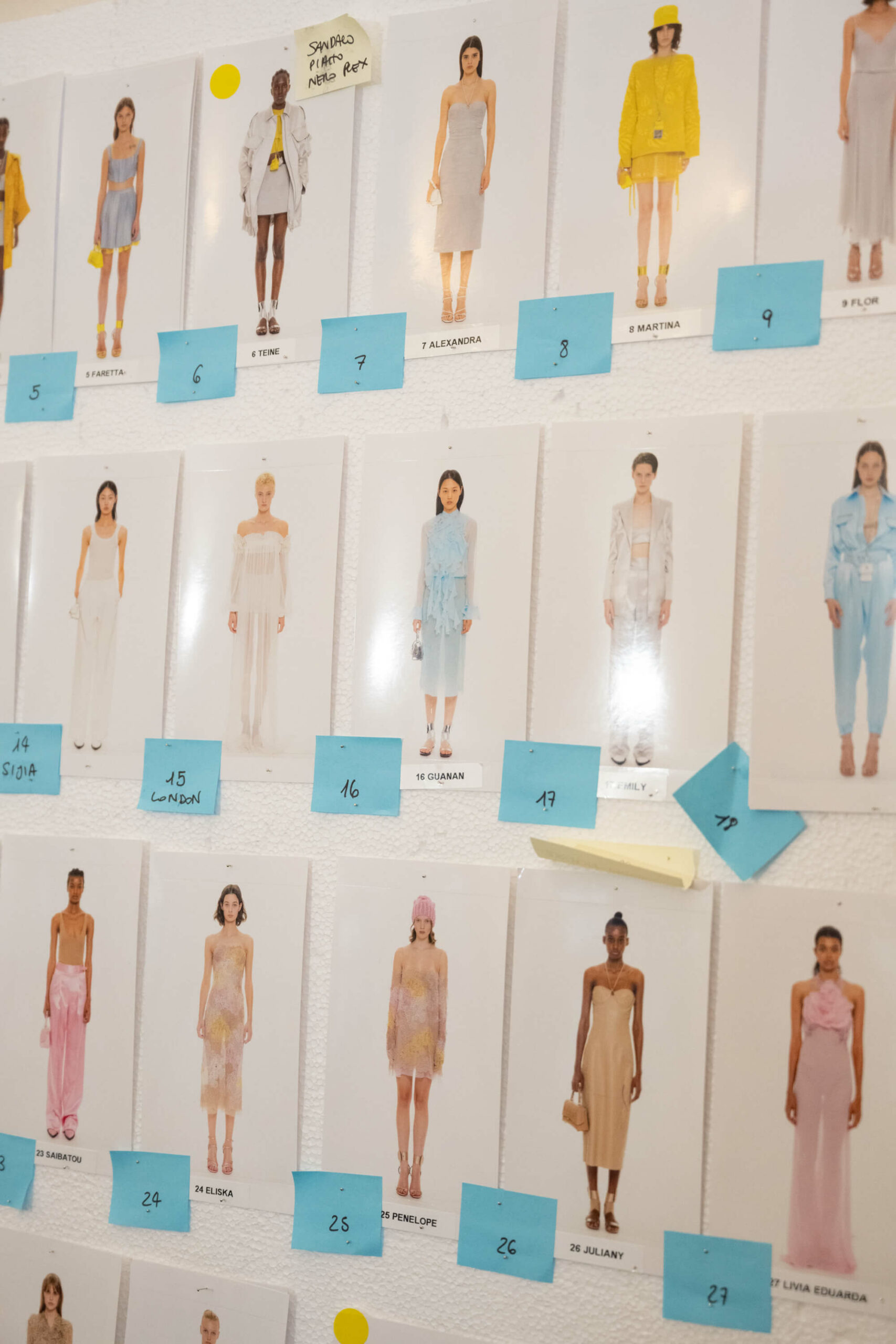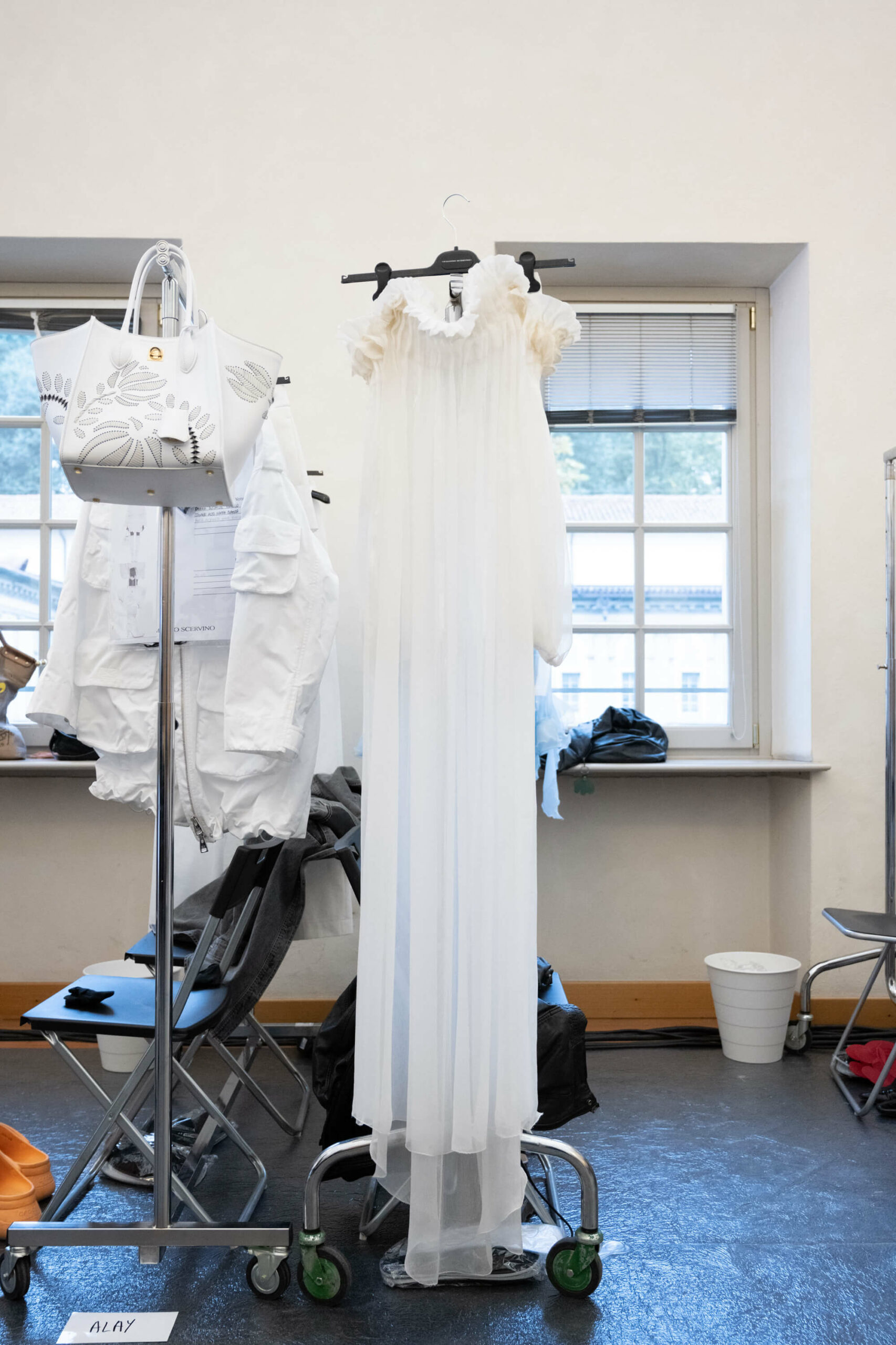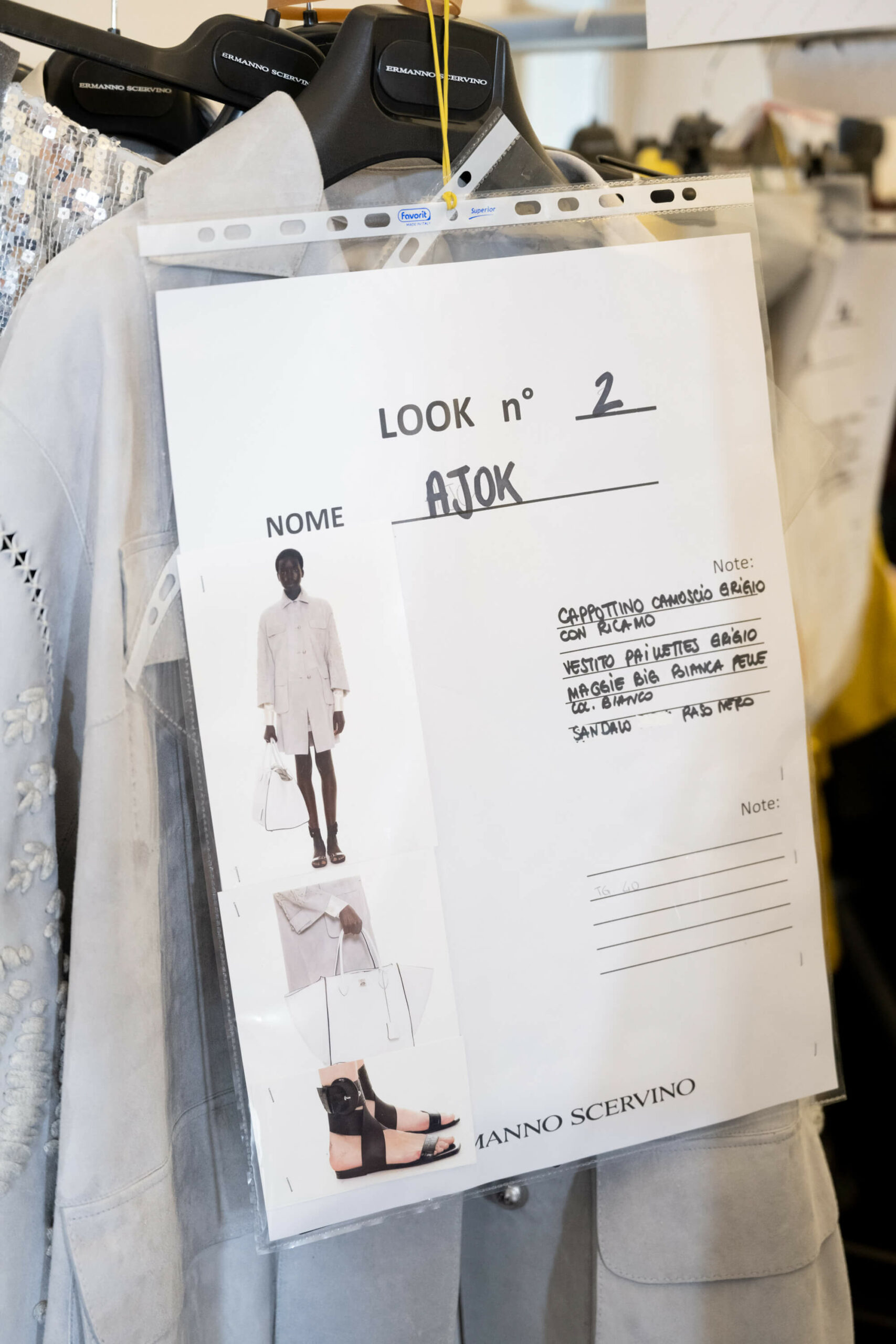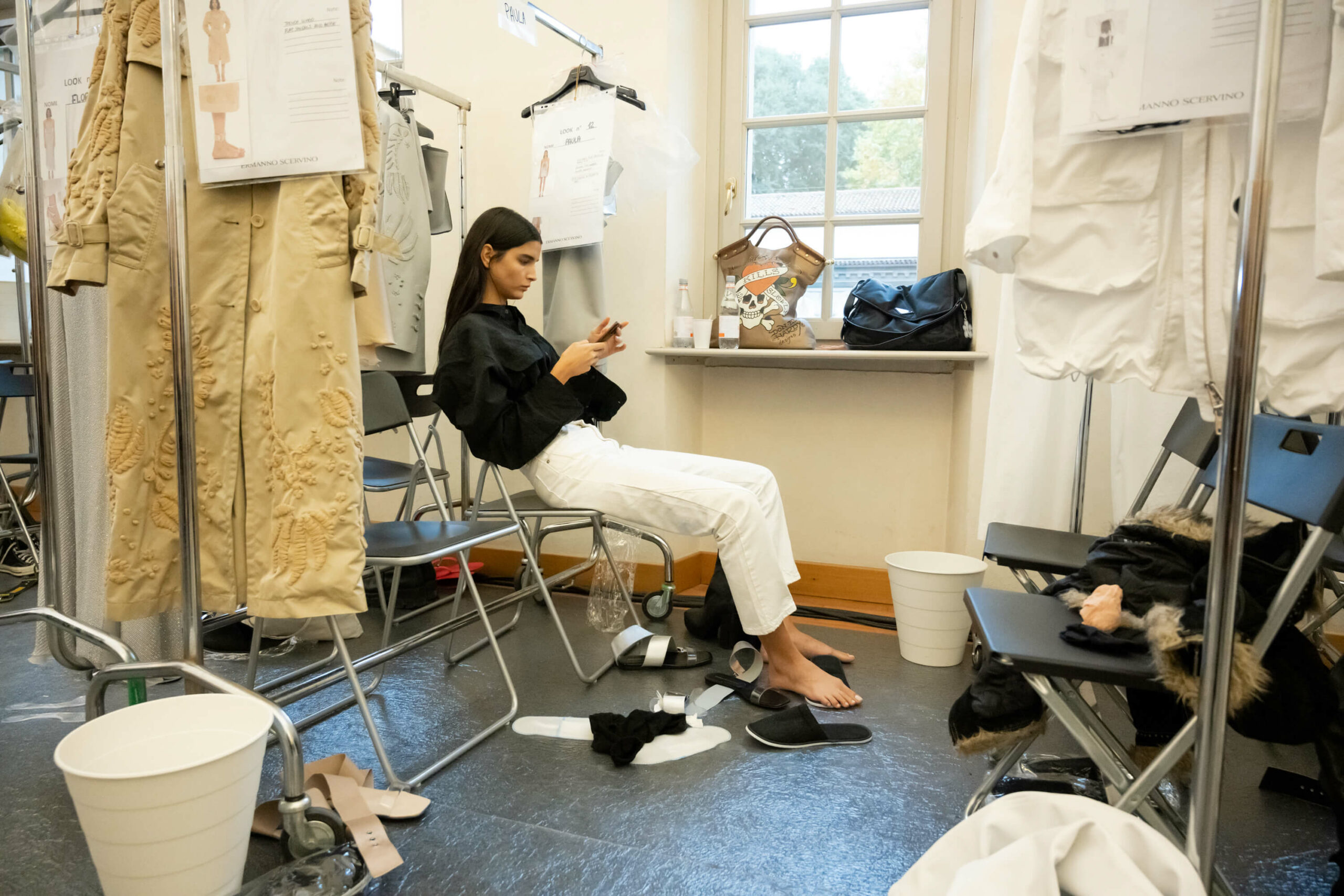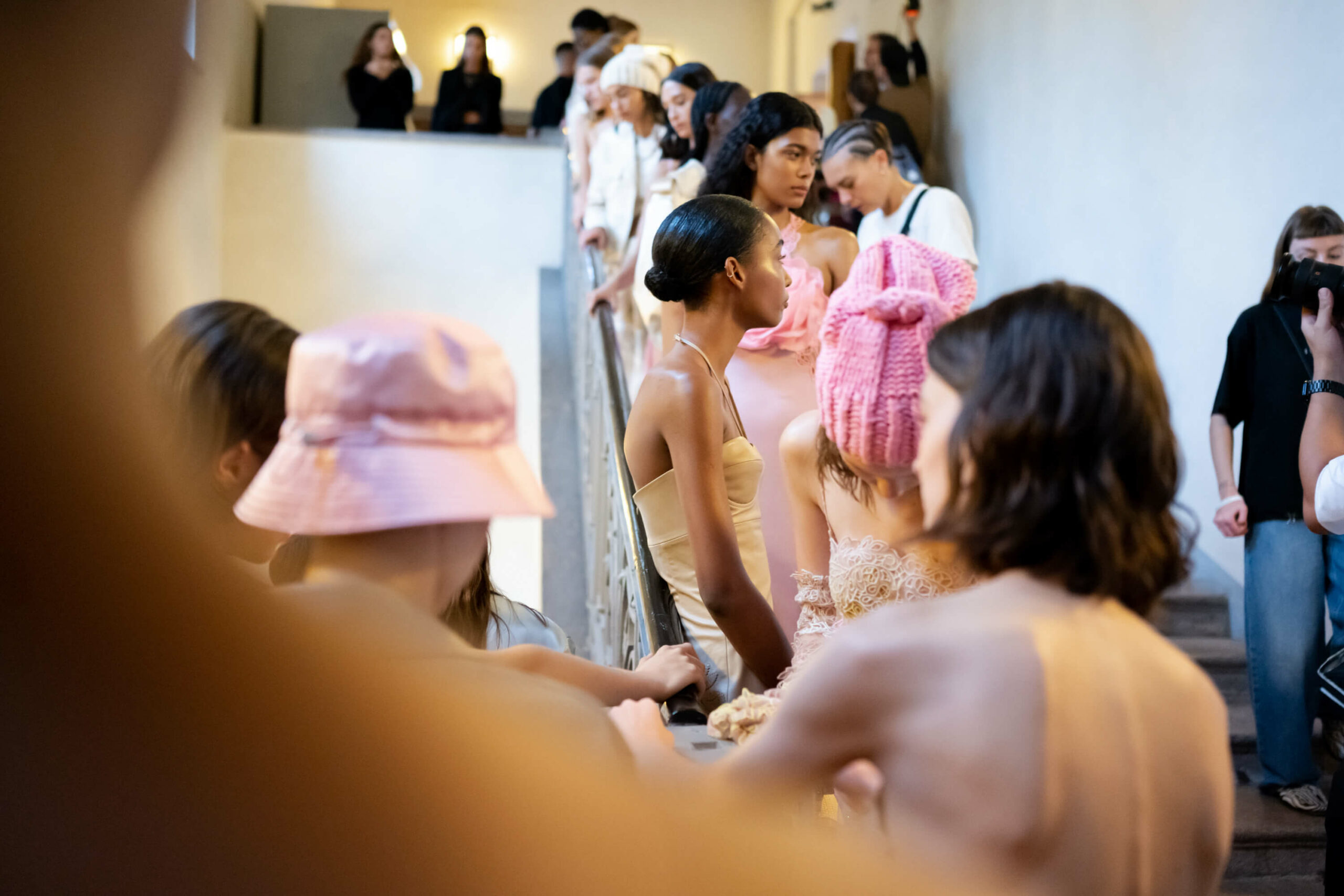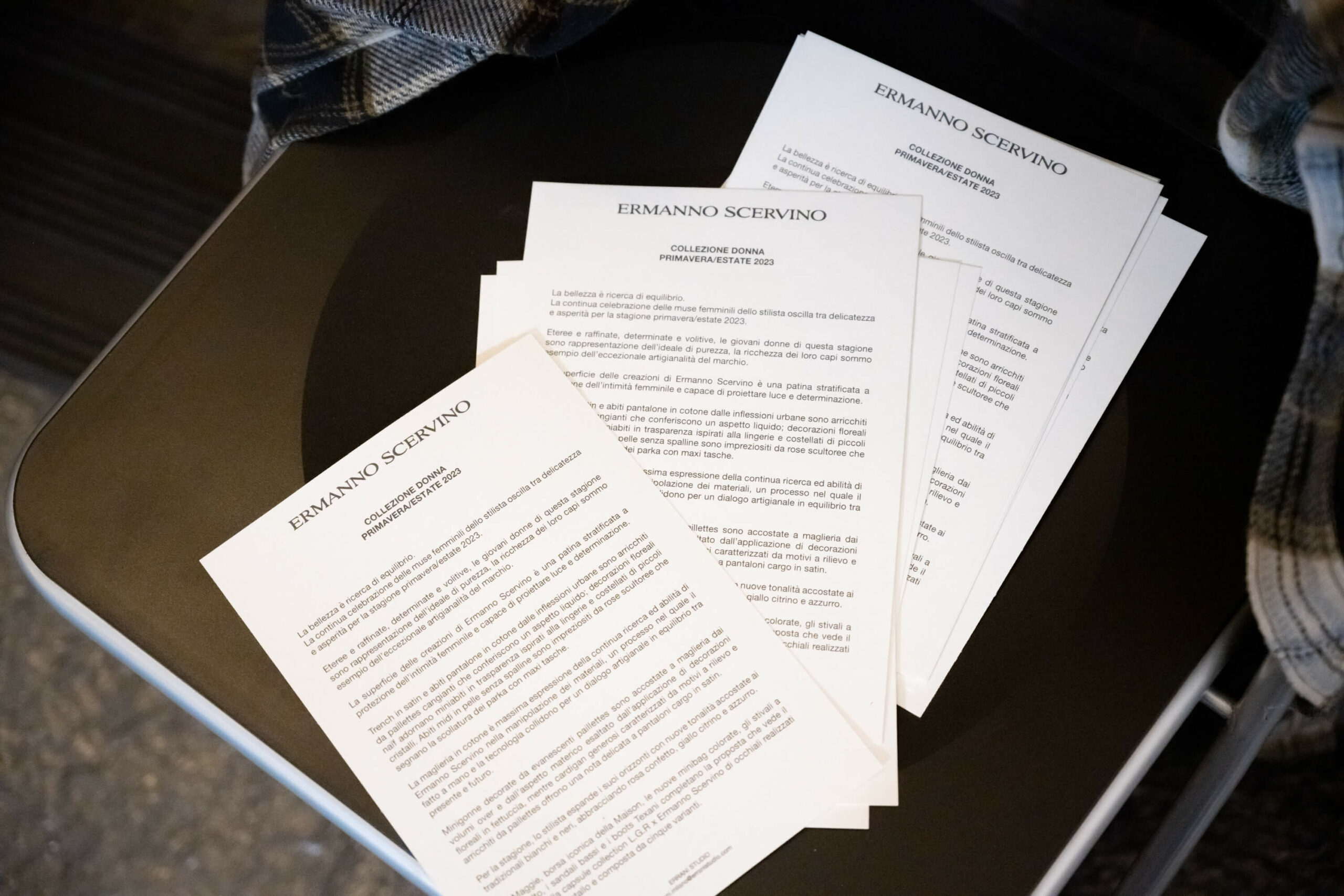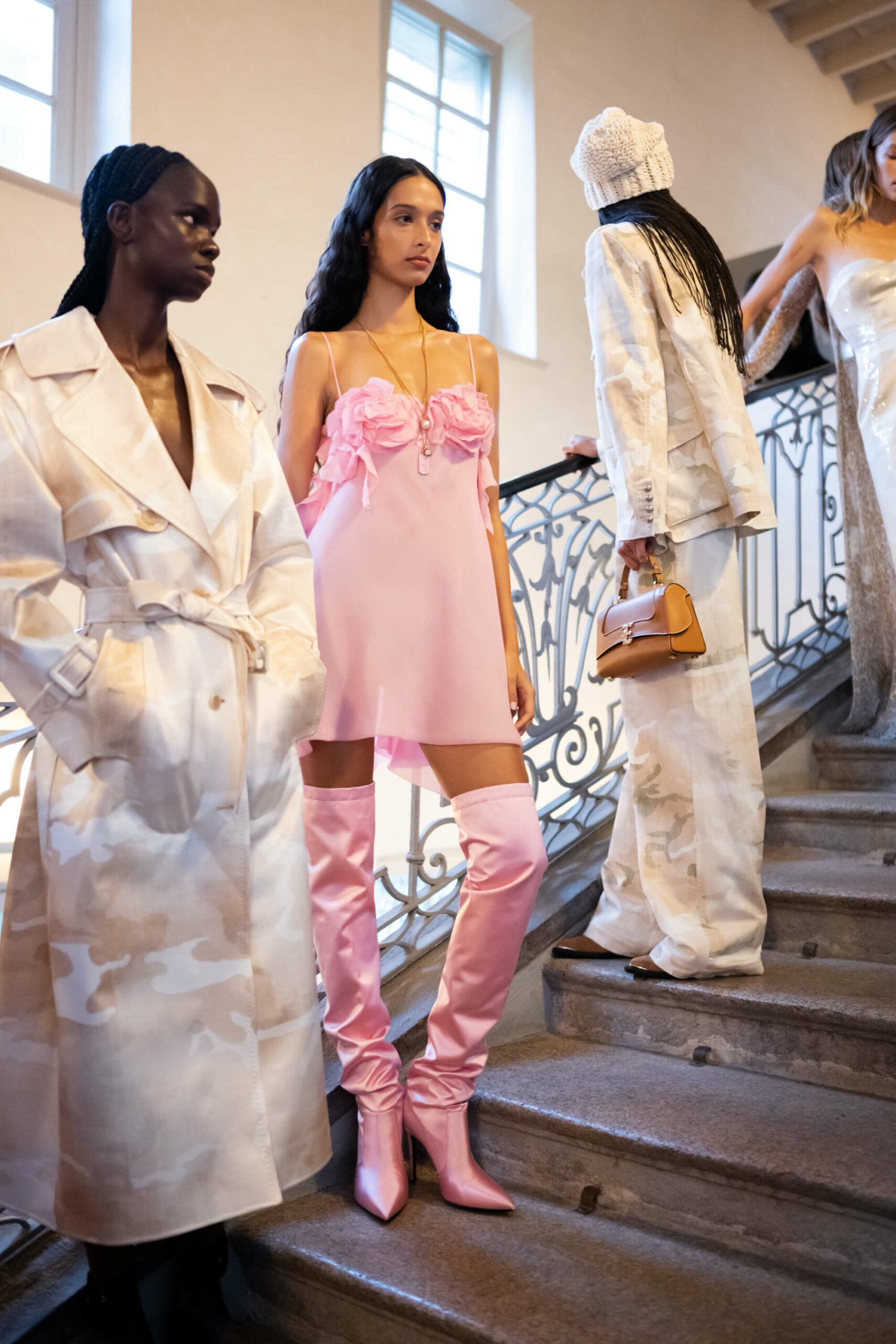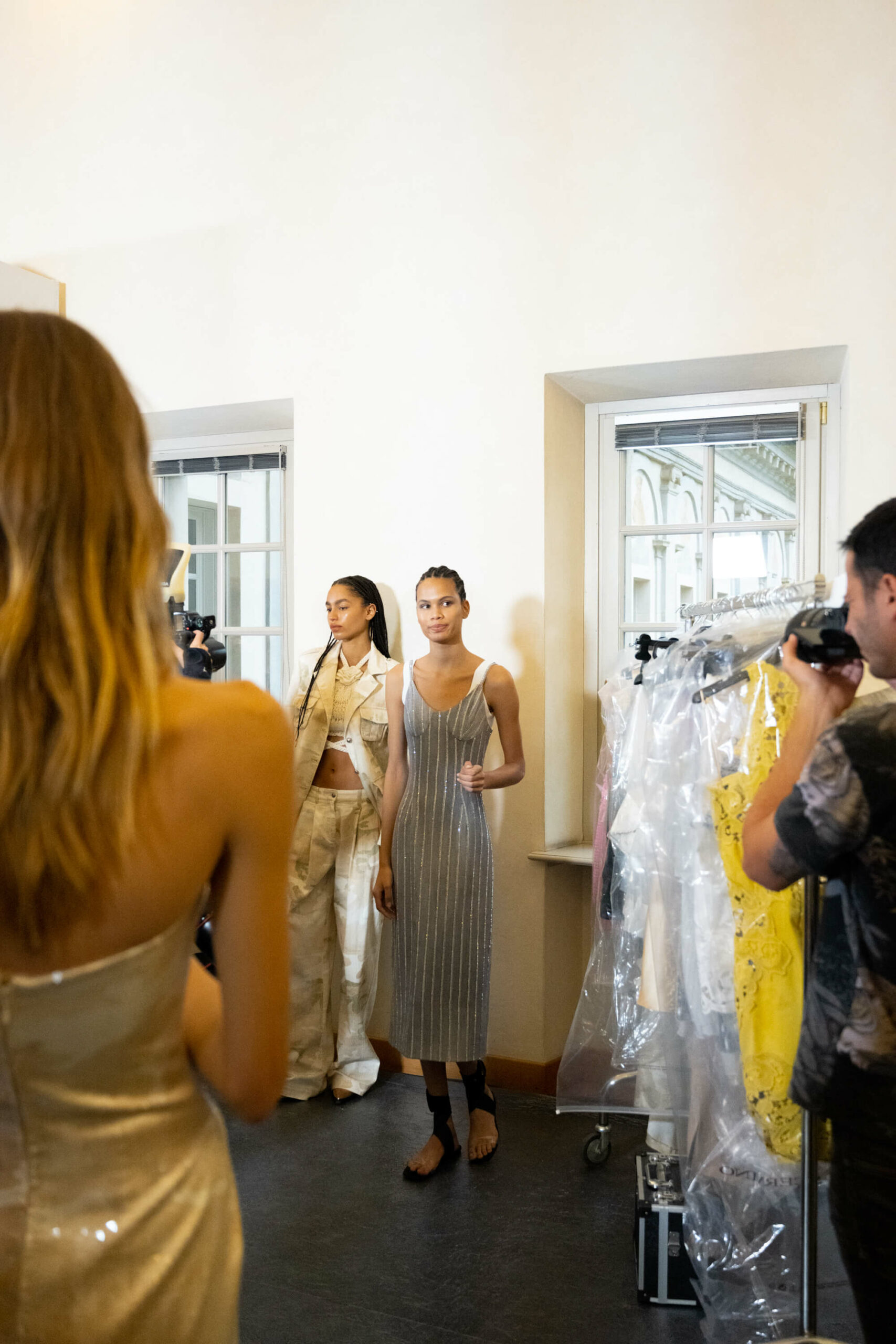 Ermanno Scervino SS23
OUR FAVORITE LOOKS & DETAILS
With his work, the designer addressed women even this time, and always. Focusing on the importance of feeling good in one's uniqueness, Ermanno Scervino proposes garments poised between tailoring and technology, between purity and audacity: there are floral decorations, slip dresses, leather trench coats, parkas, outfits with matching shorts and blouses, carefully embroidered maxi bomber jackets and more sporty-chic elements. And again, sequins, oversized volumes, lace, mini and midi dresses, handmade but laser-cut sweaters, precious embroideries, silk, chiffon, and crystals which were evidently applied one by one. The colors range from shades of nude to pink, passing through blue, gray, white, and black. As for accessories, on the other hand, colorful mini-bags, jewels that are almost a statement, branded phone covers, Texan boots, and bon-ton heels. A beauty that has made its winning stylistic figure out of the search for balance.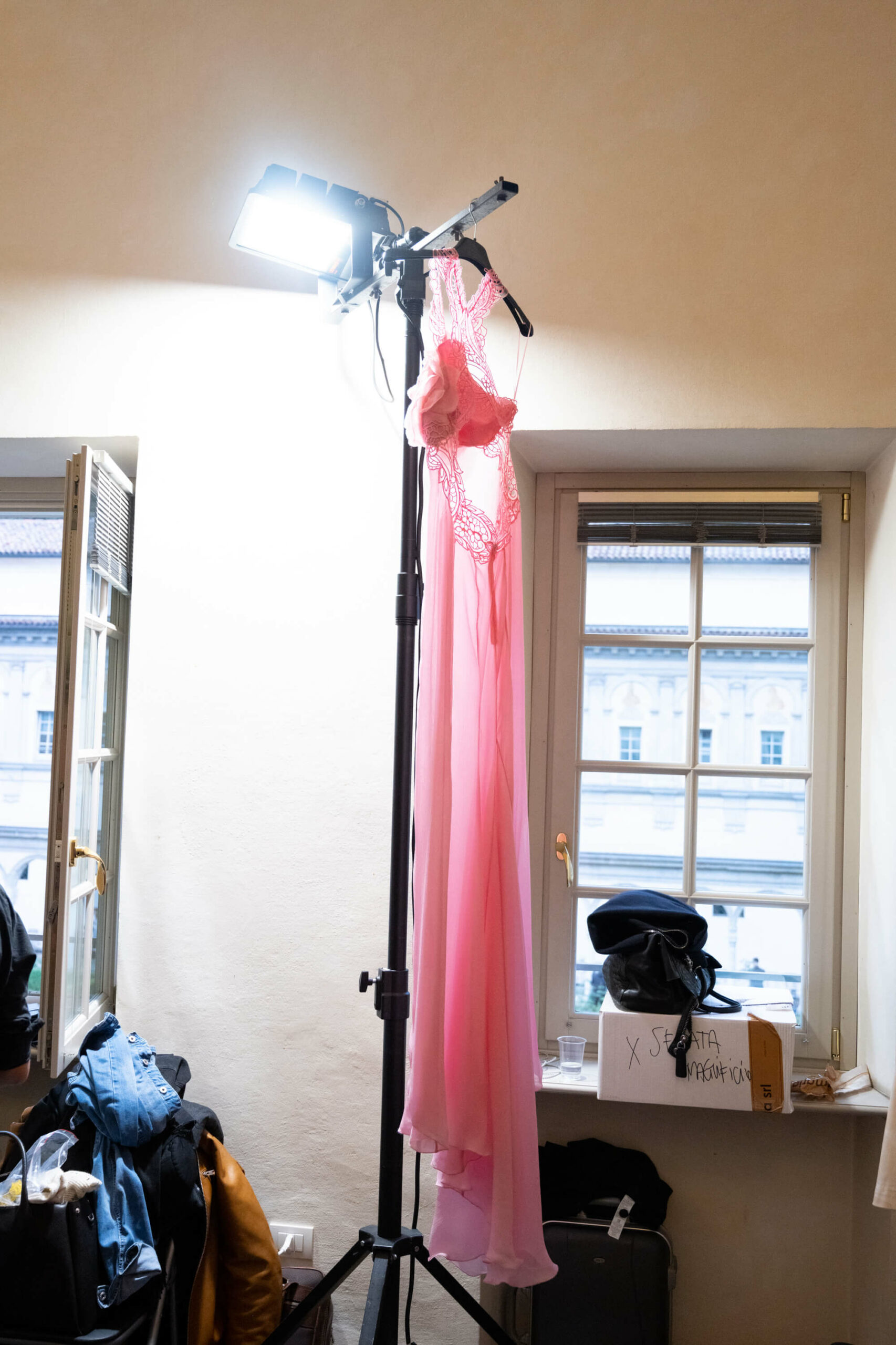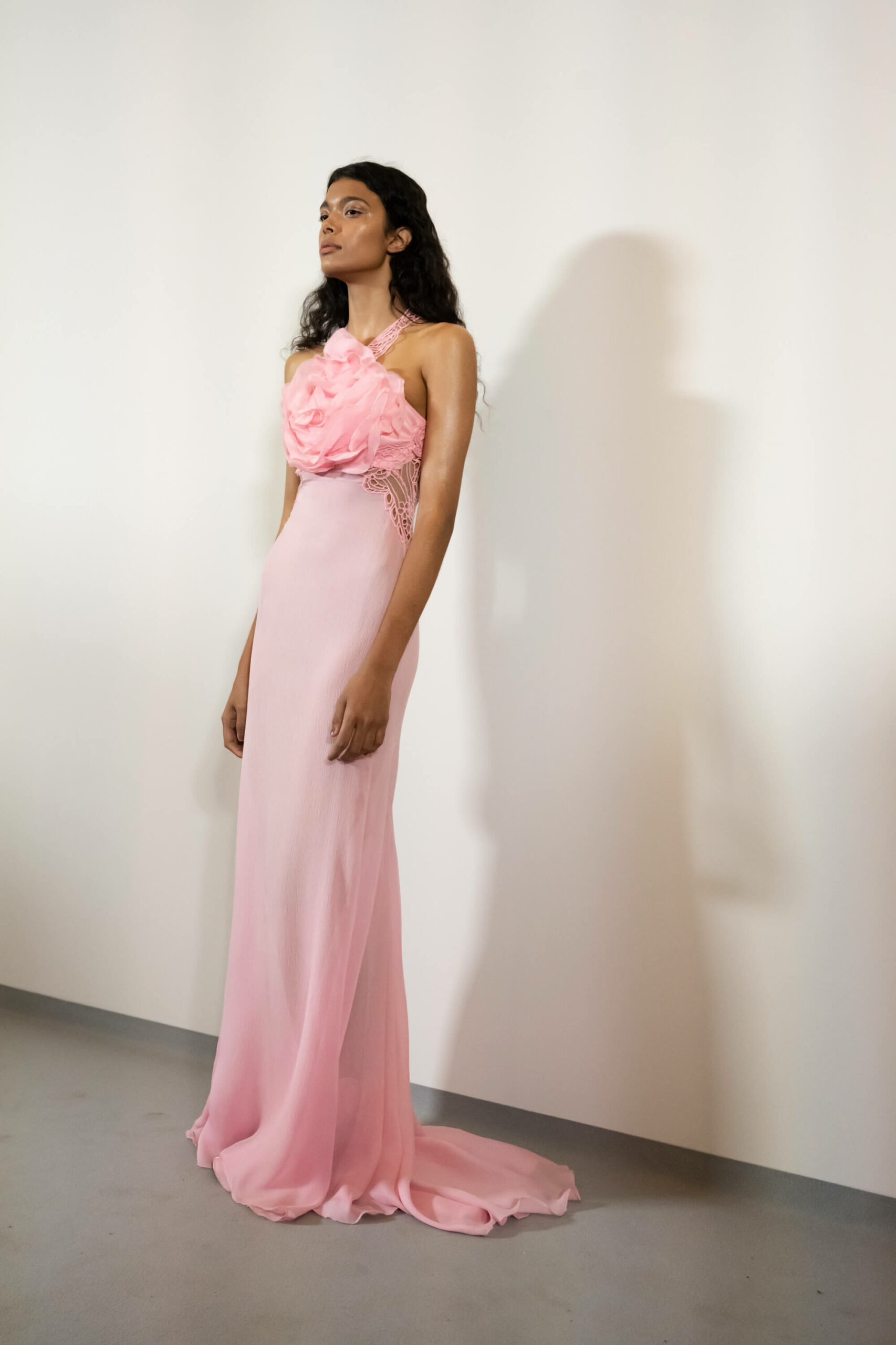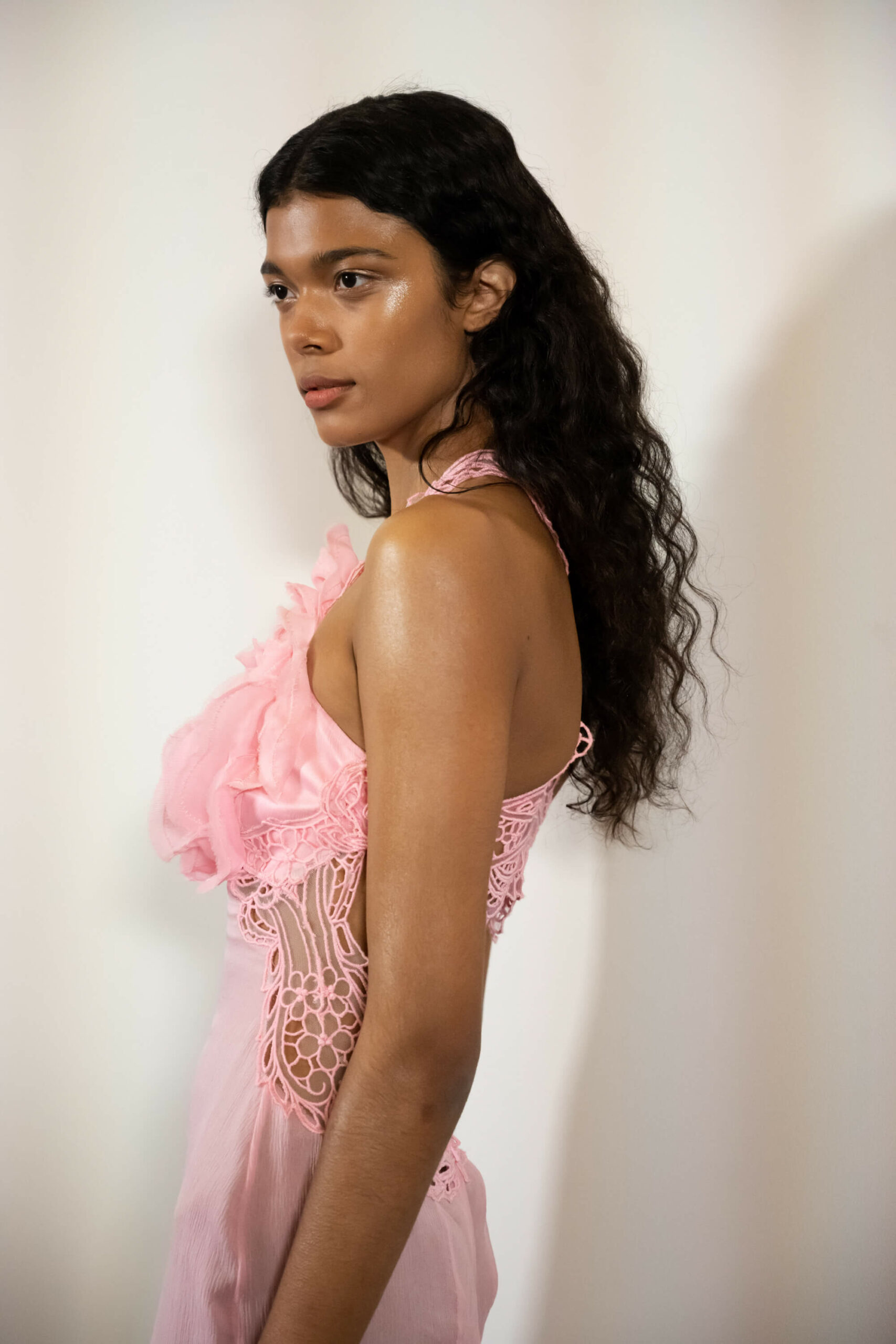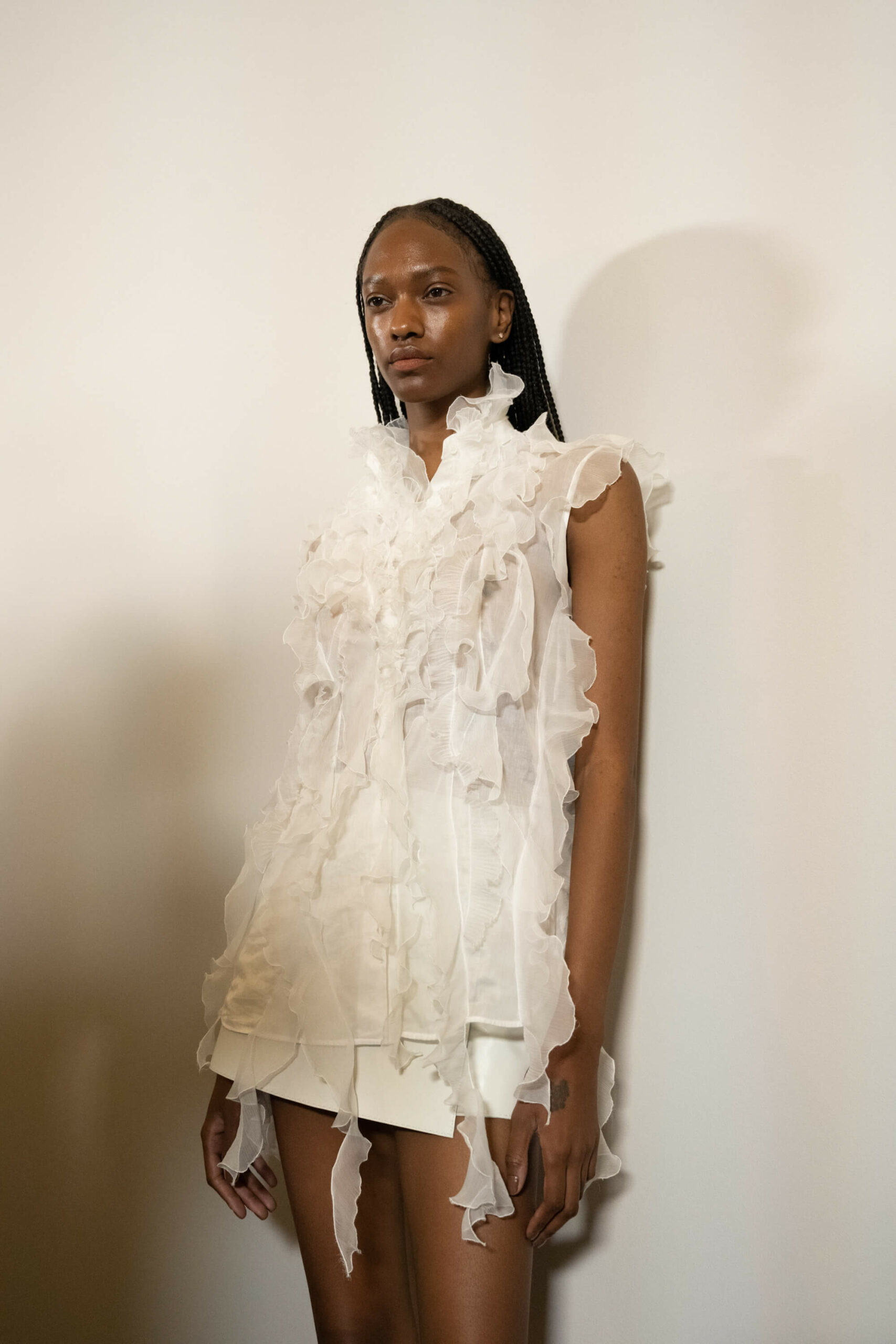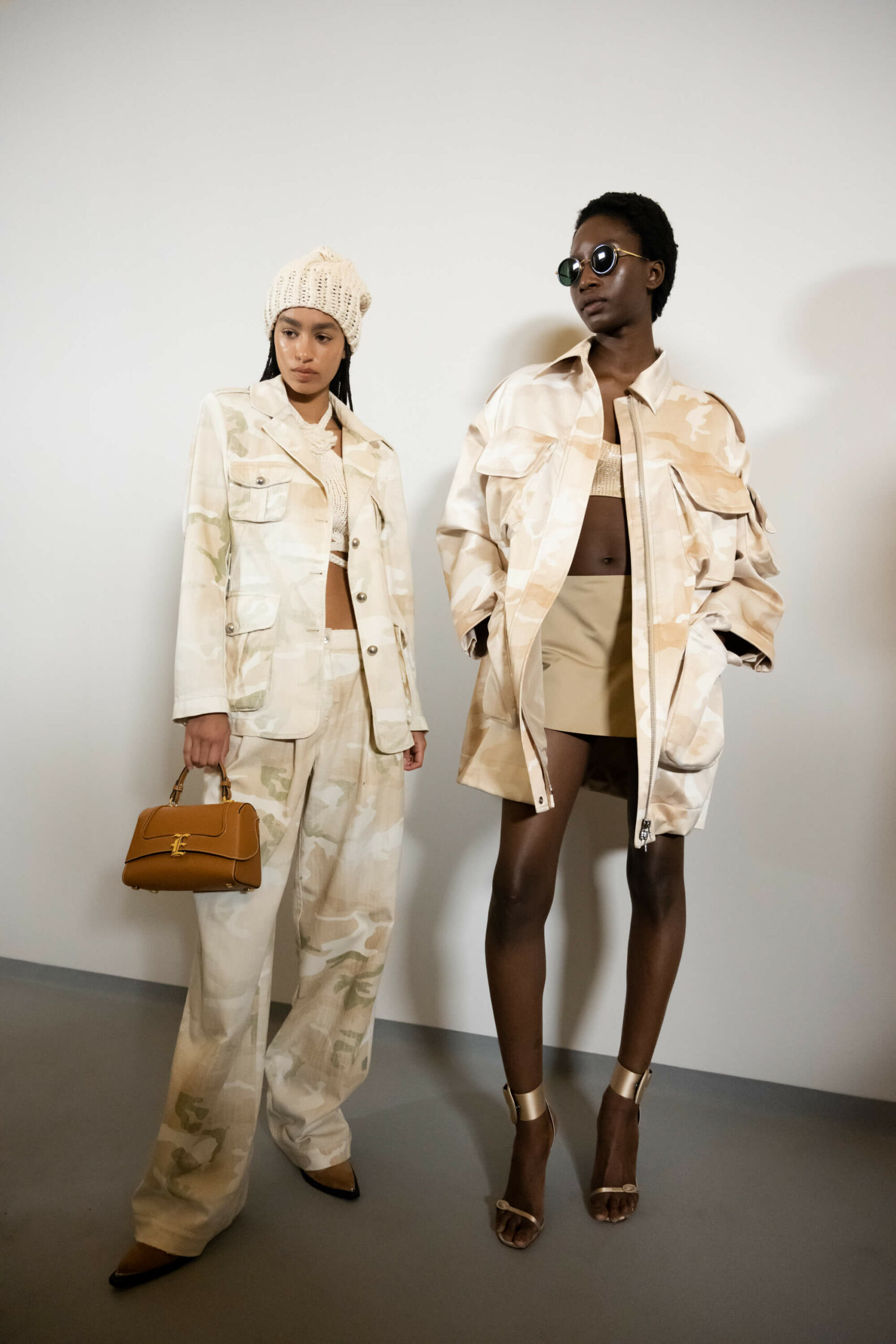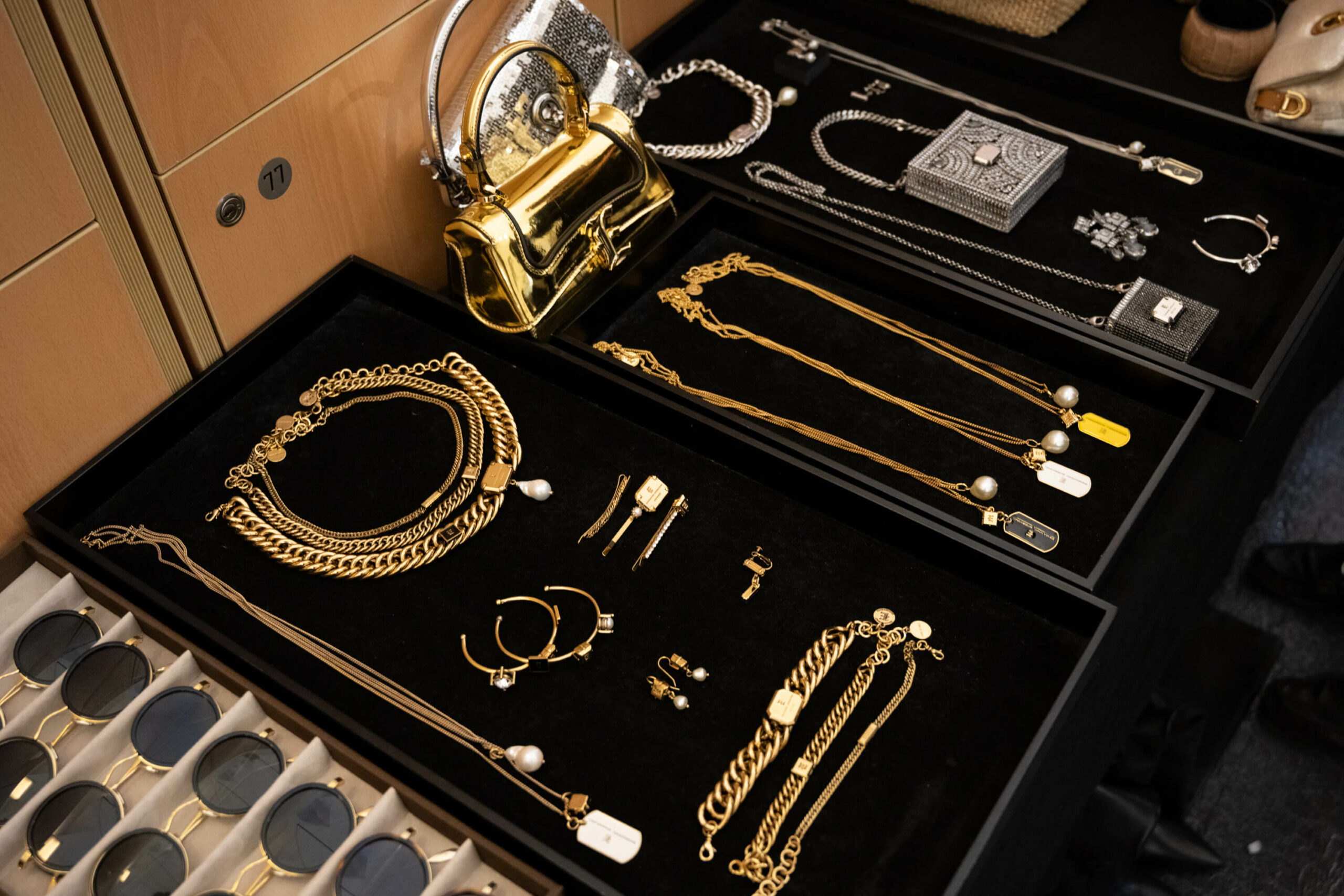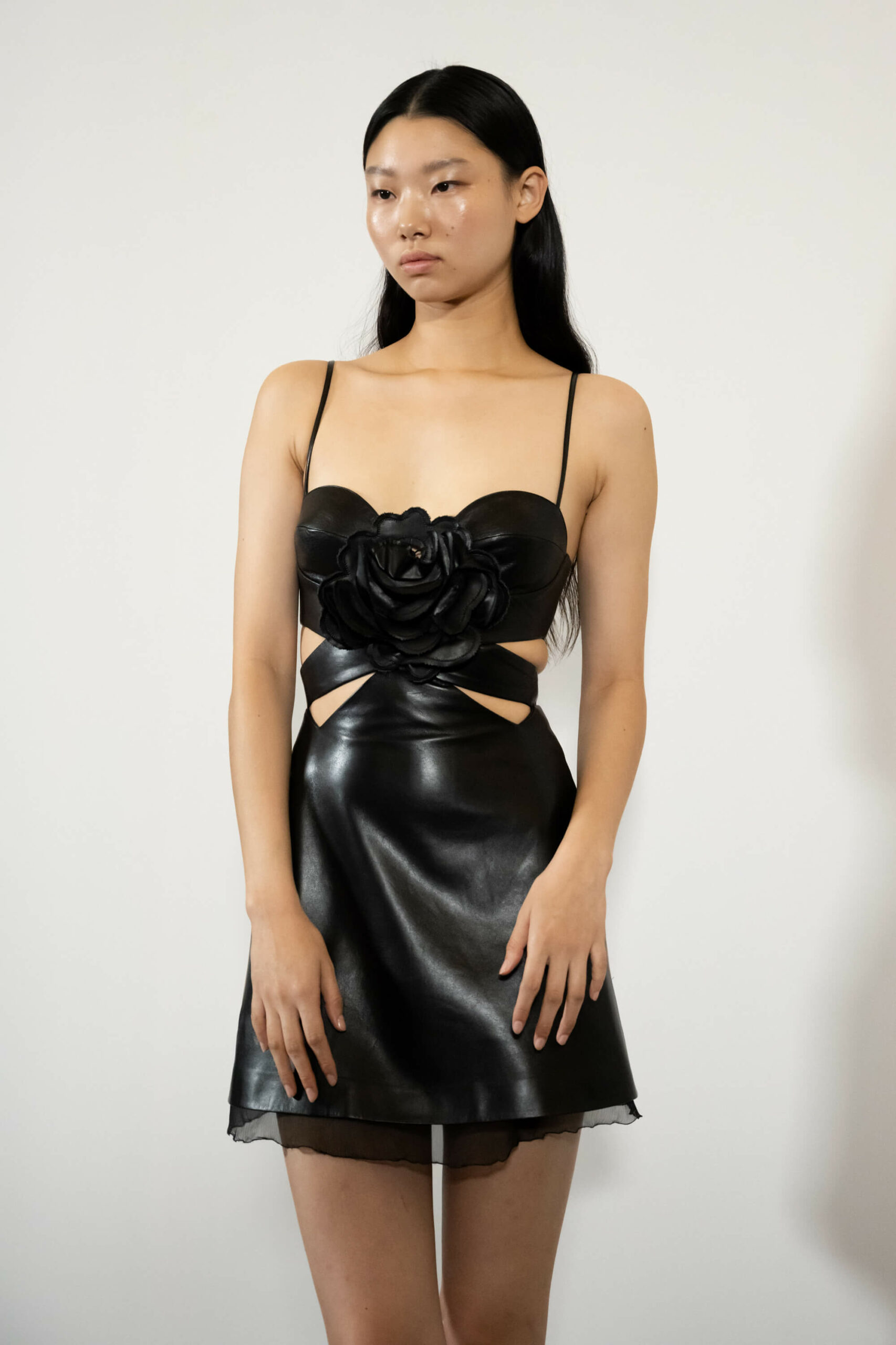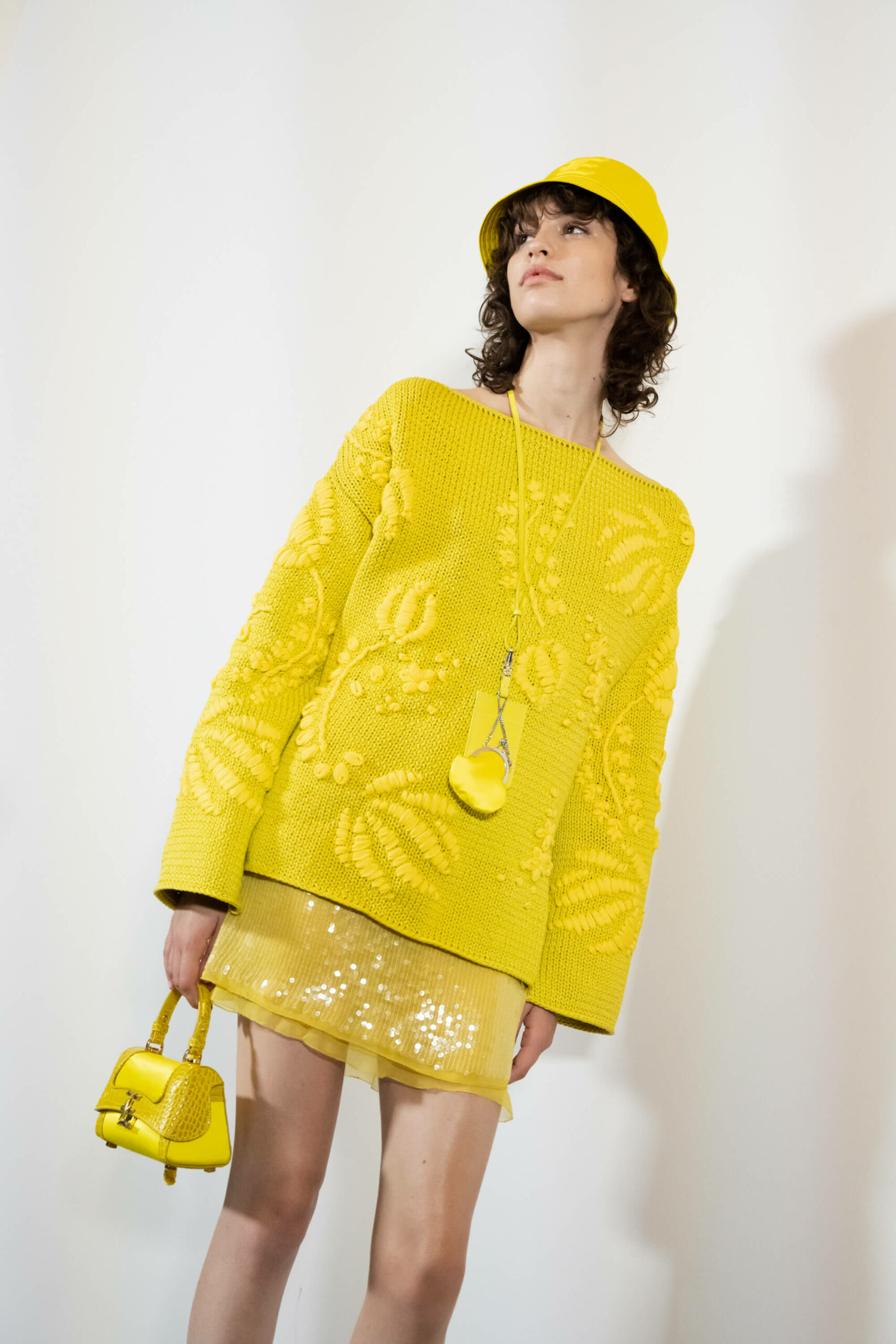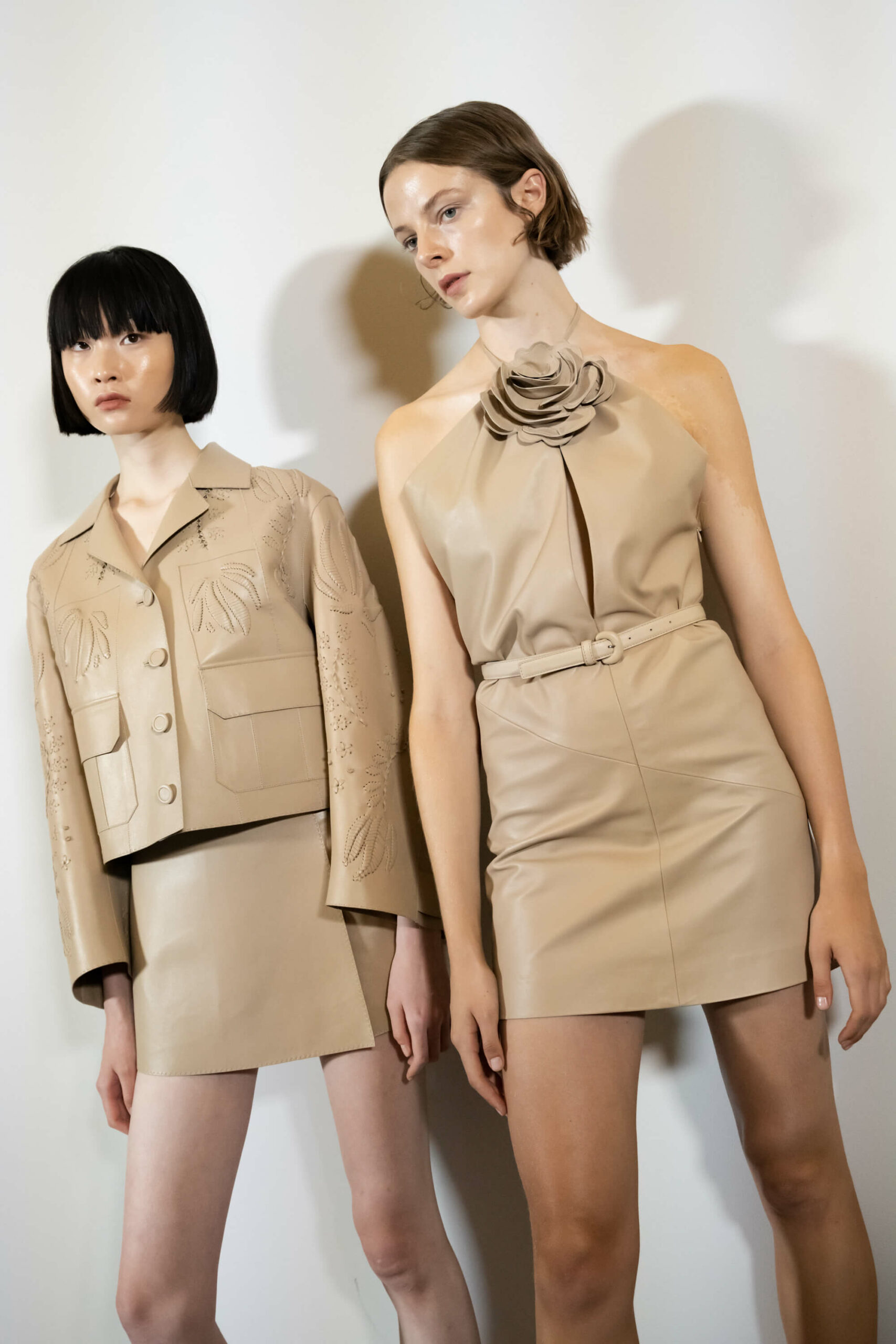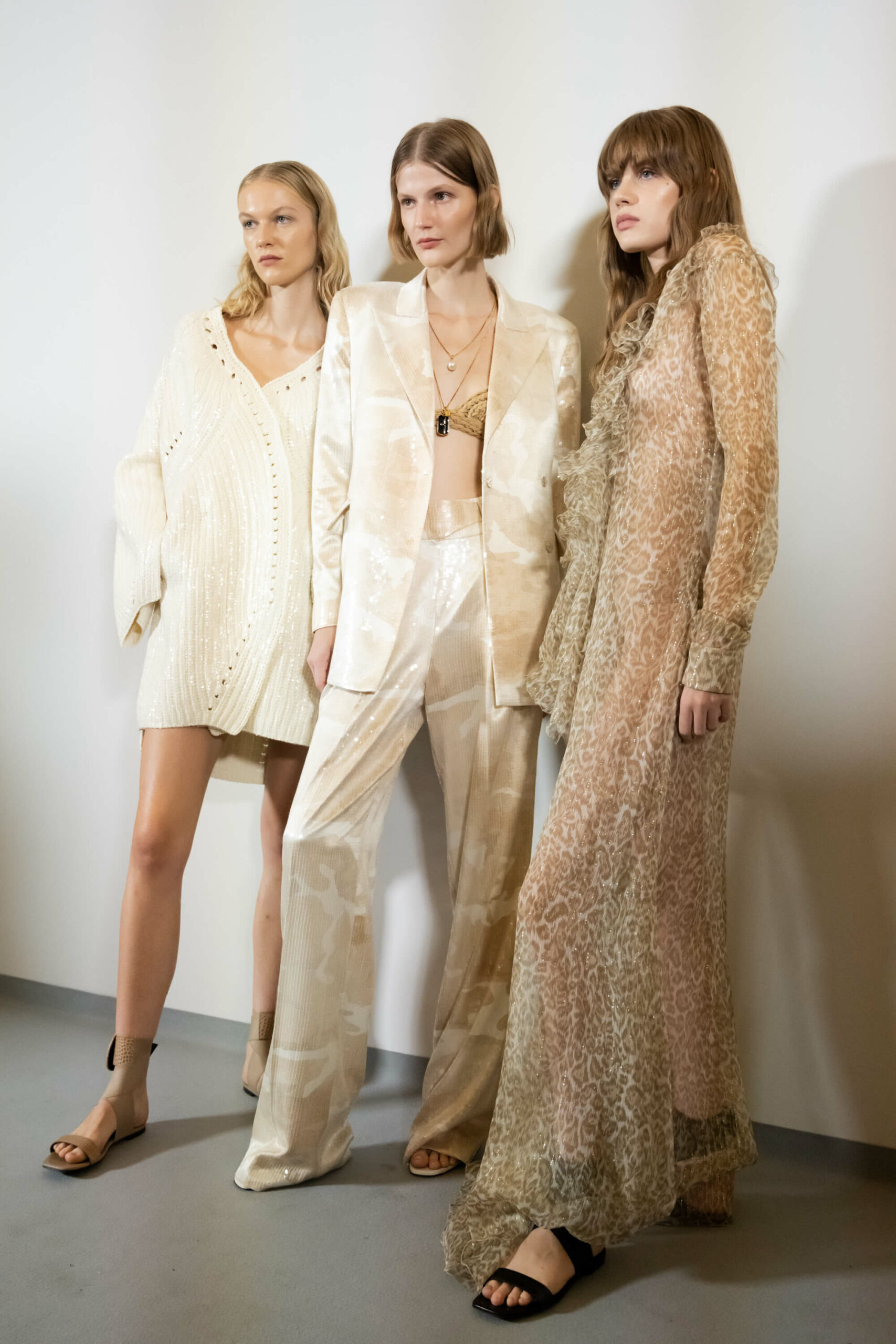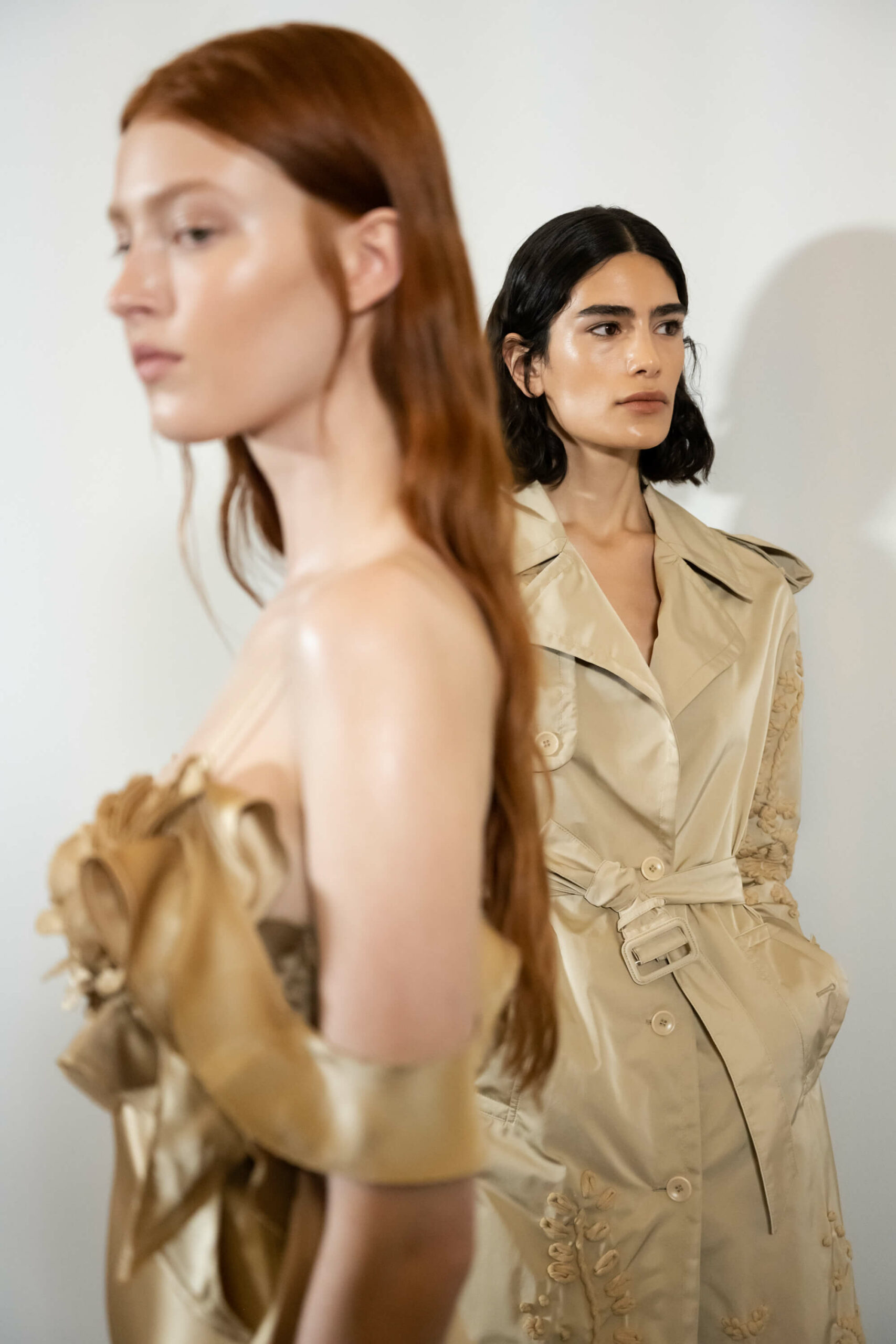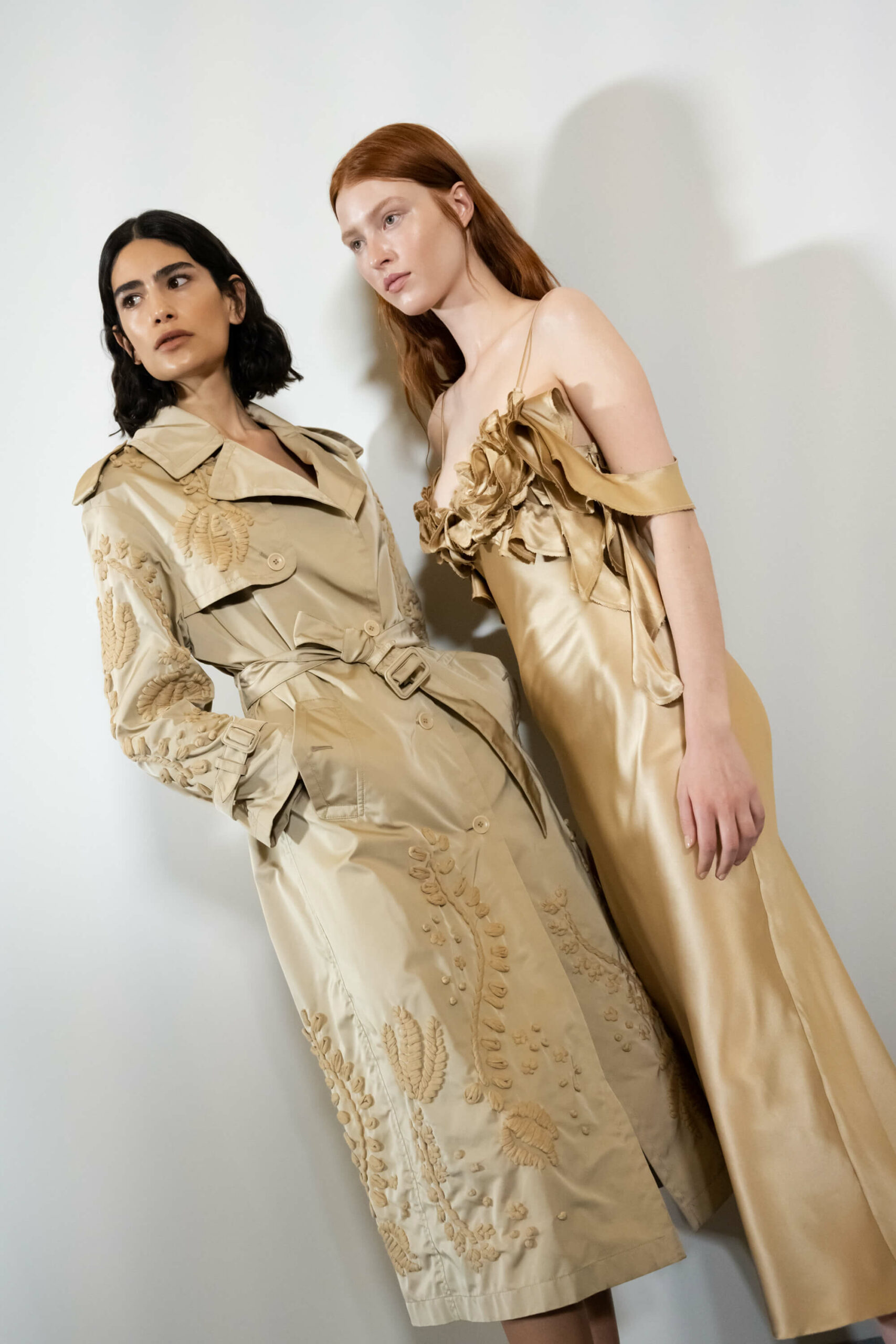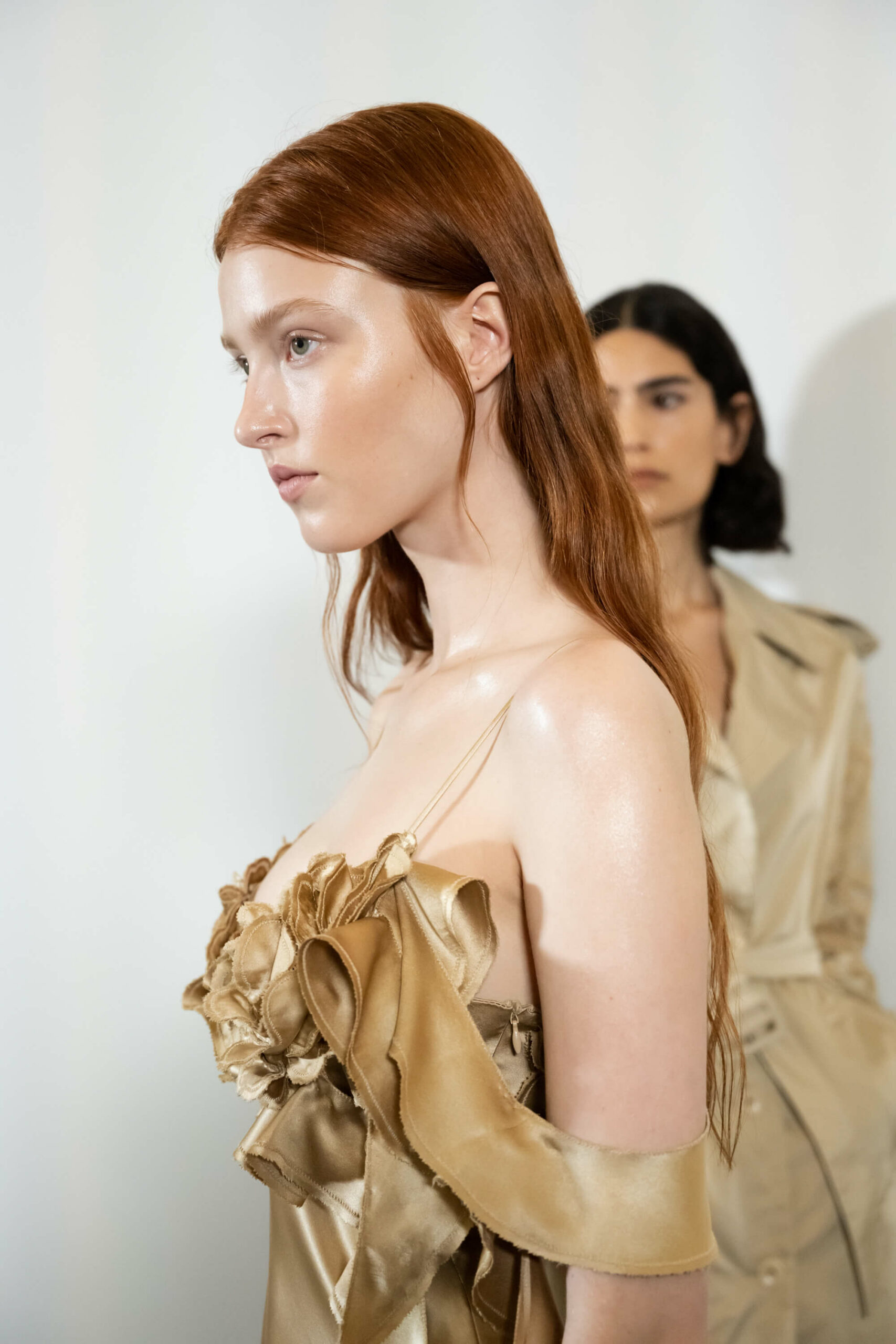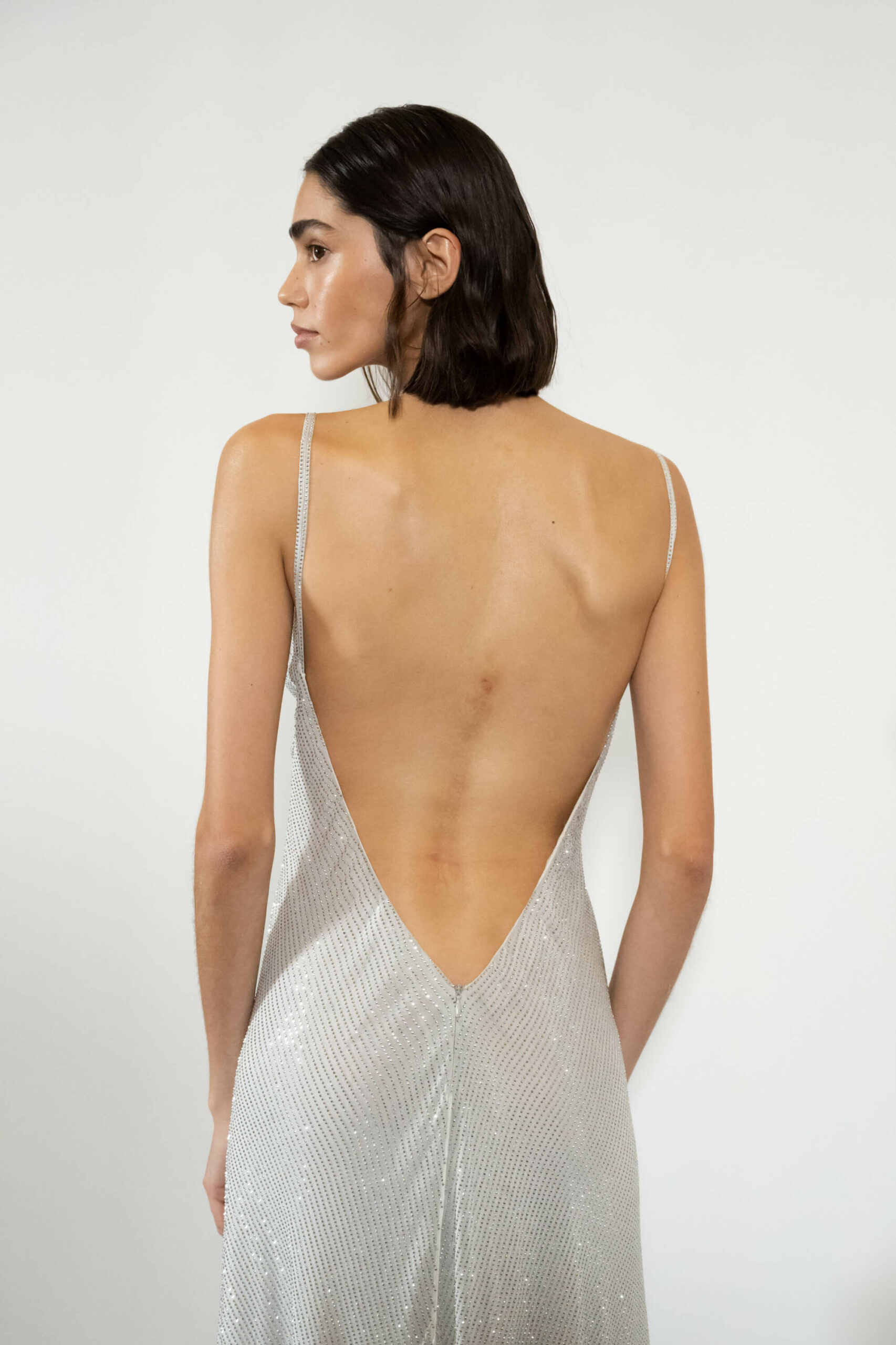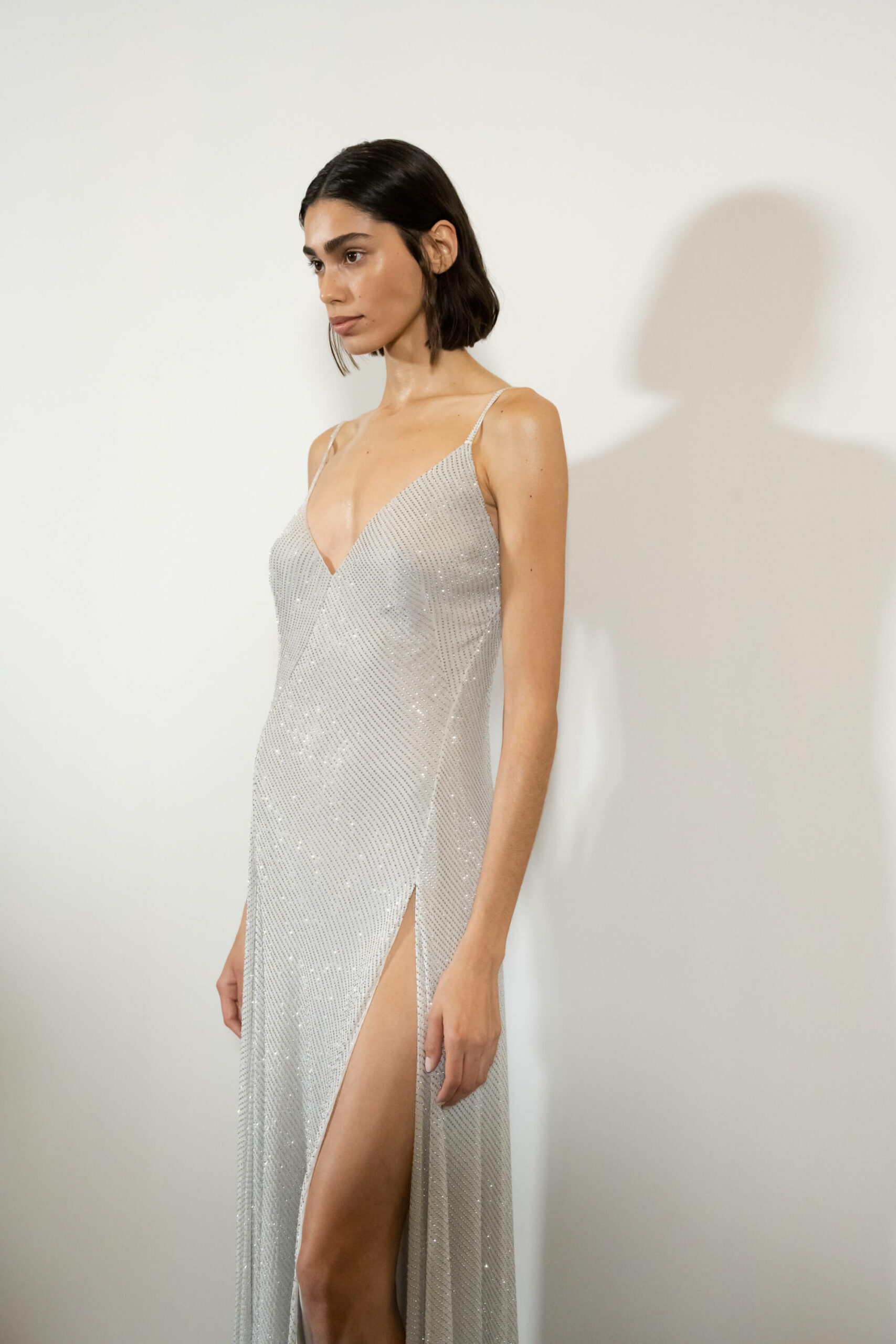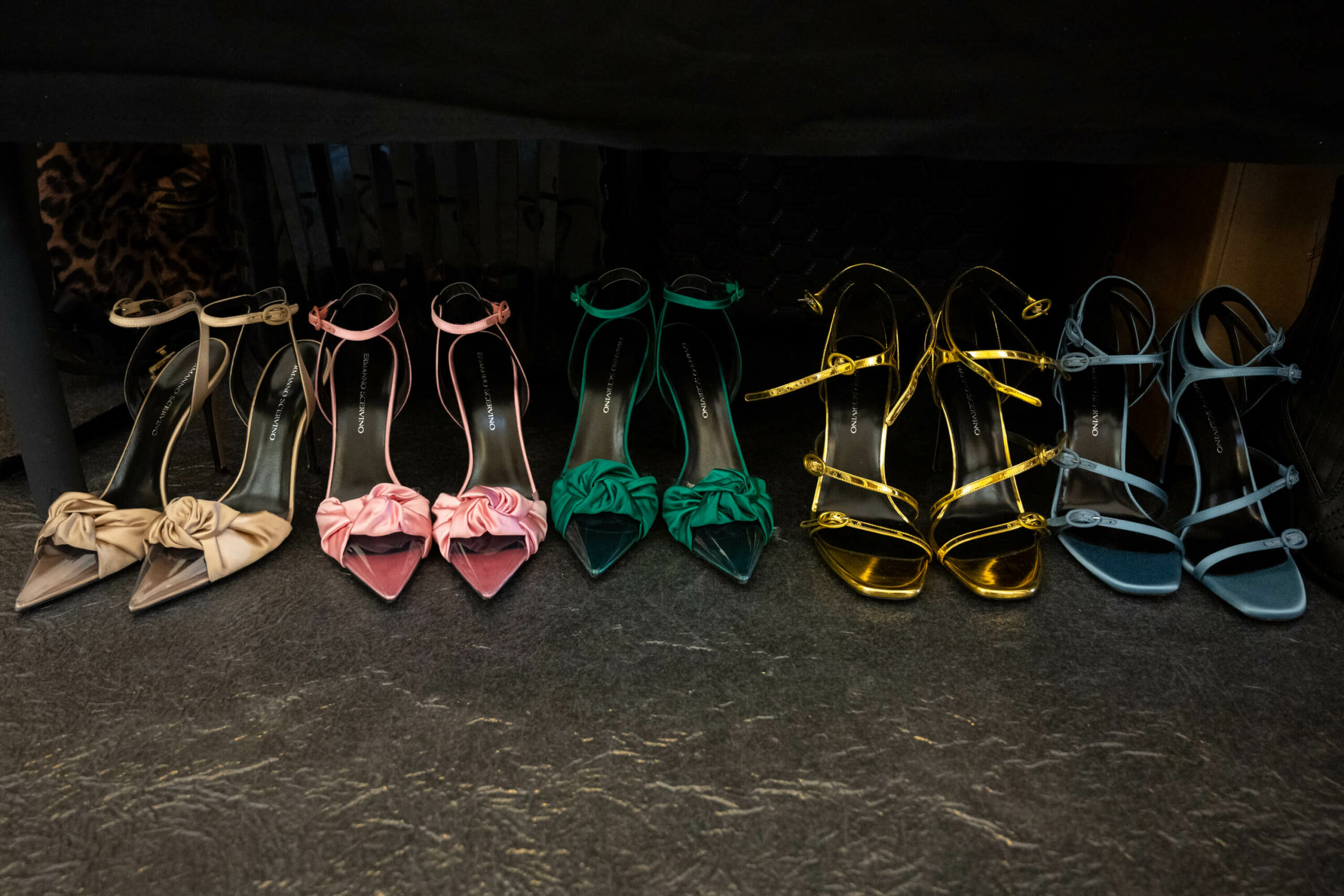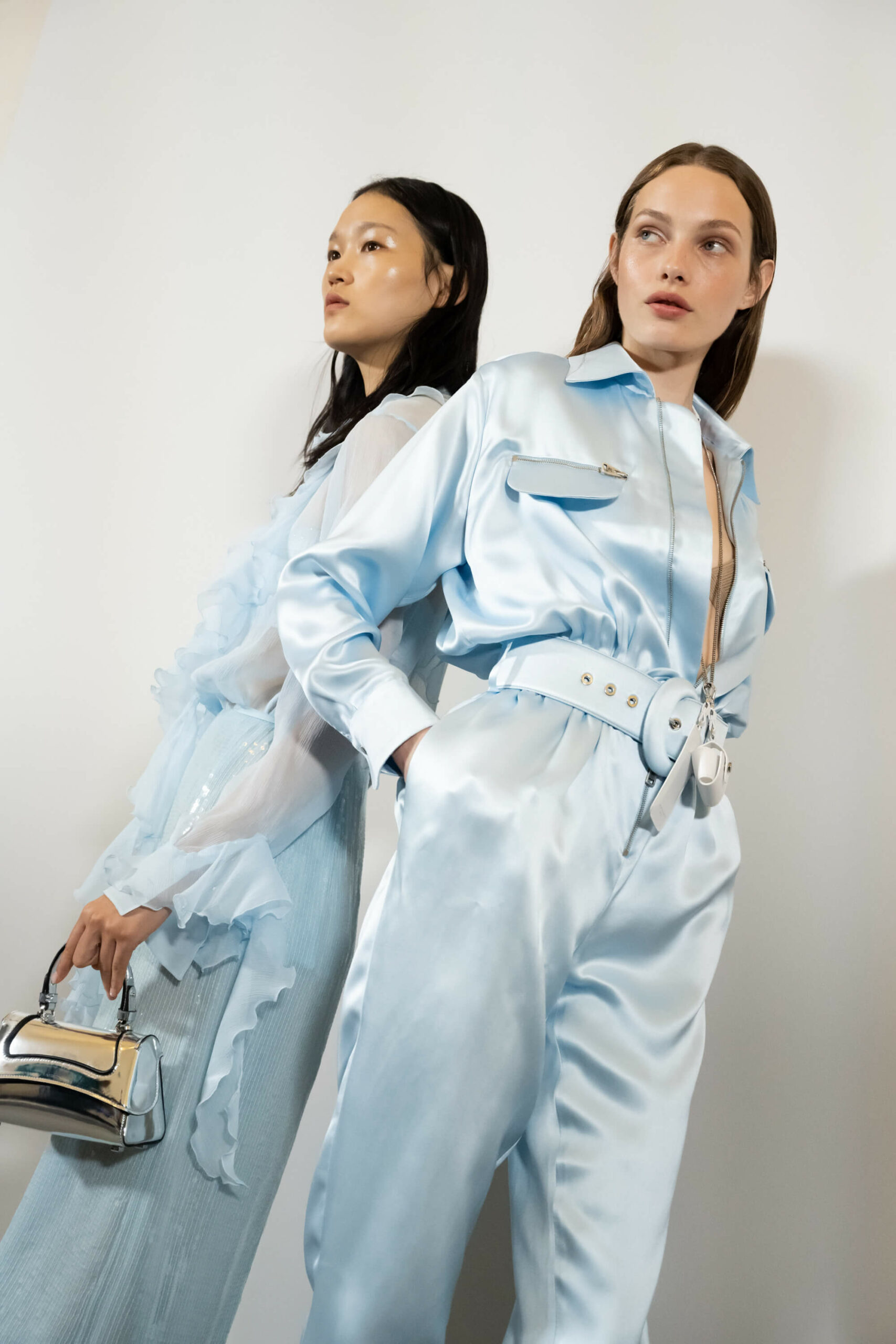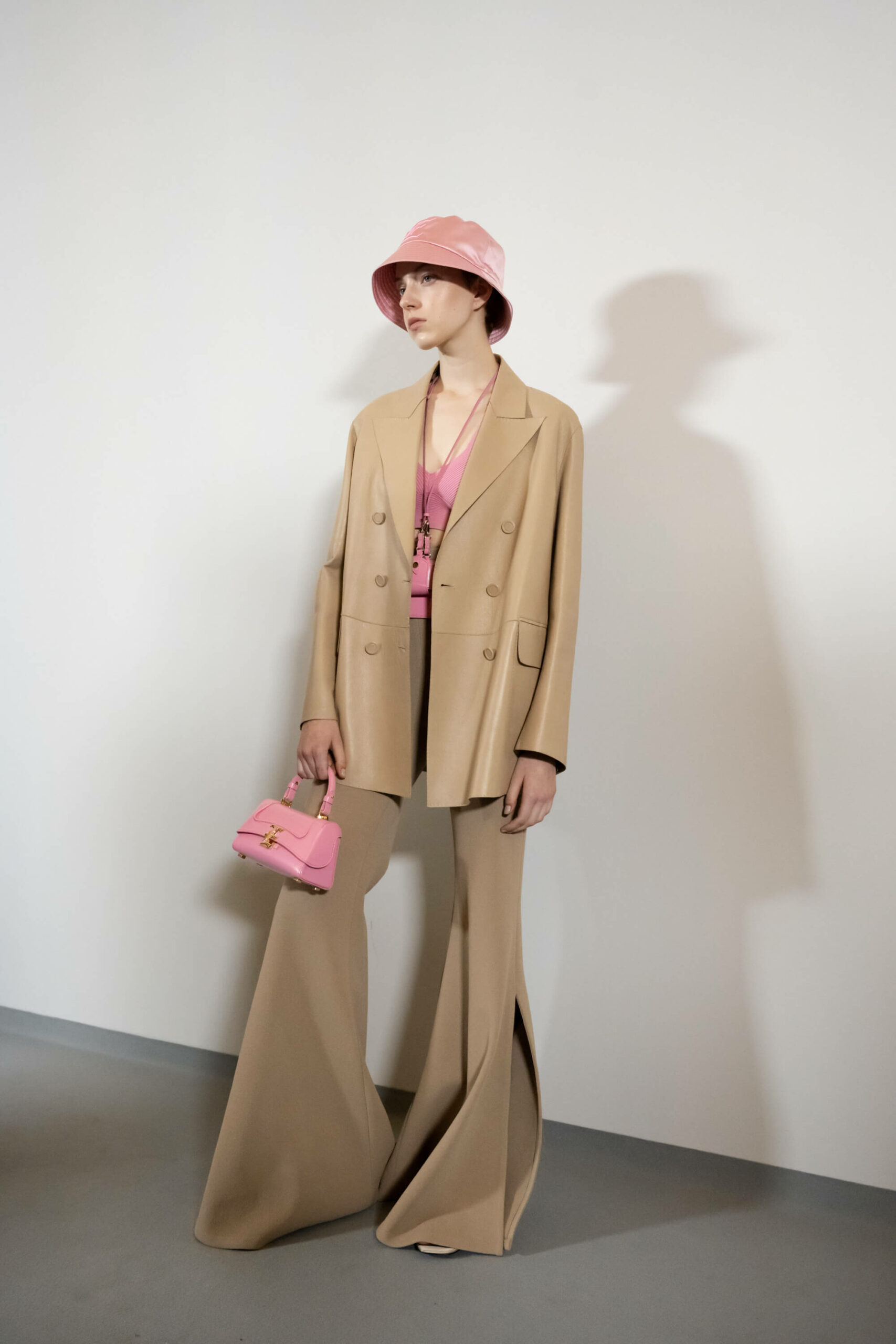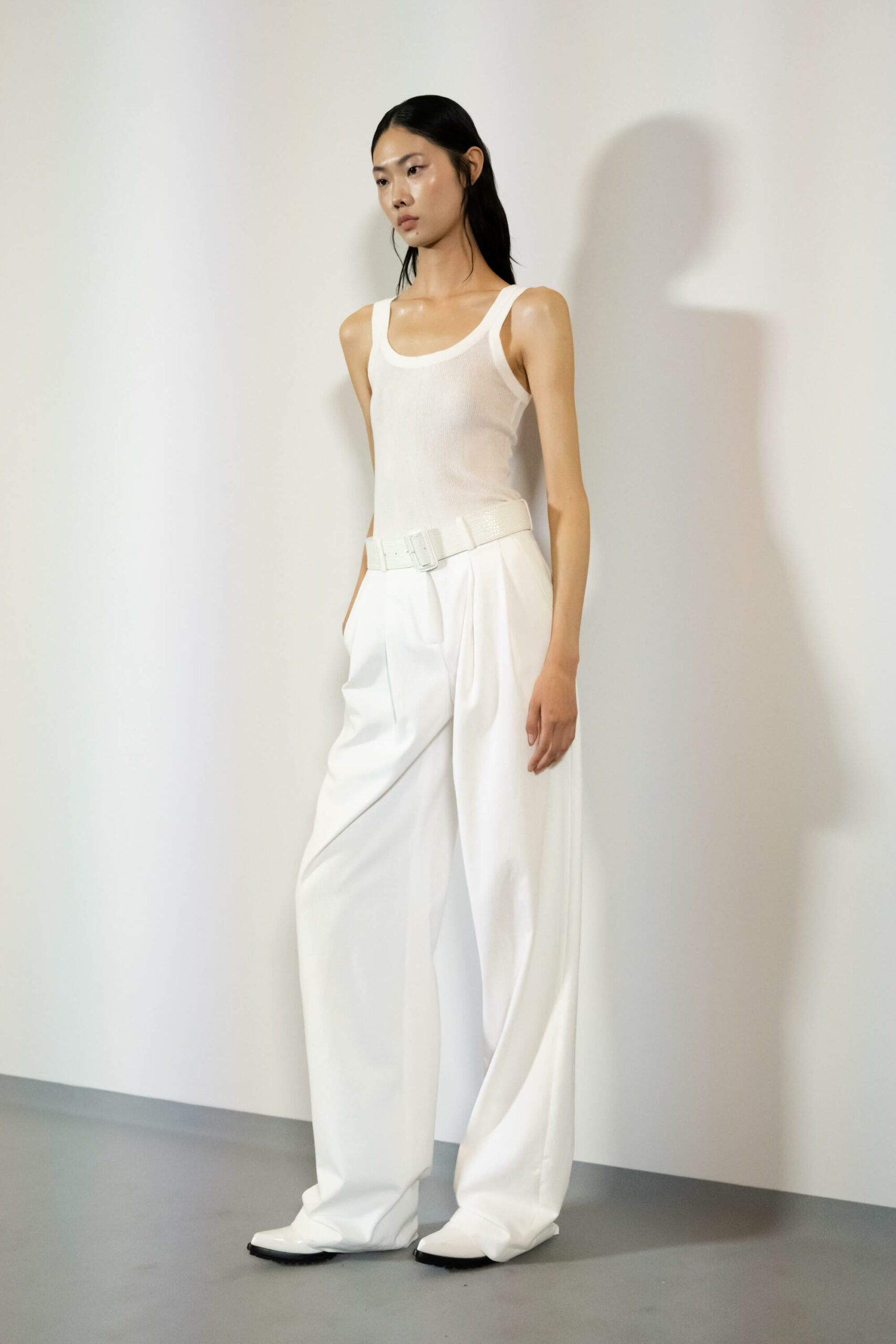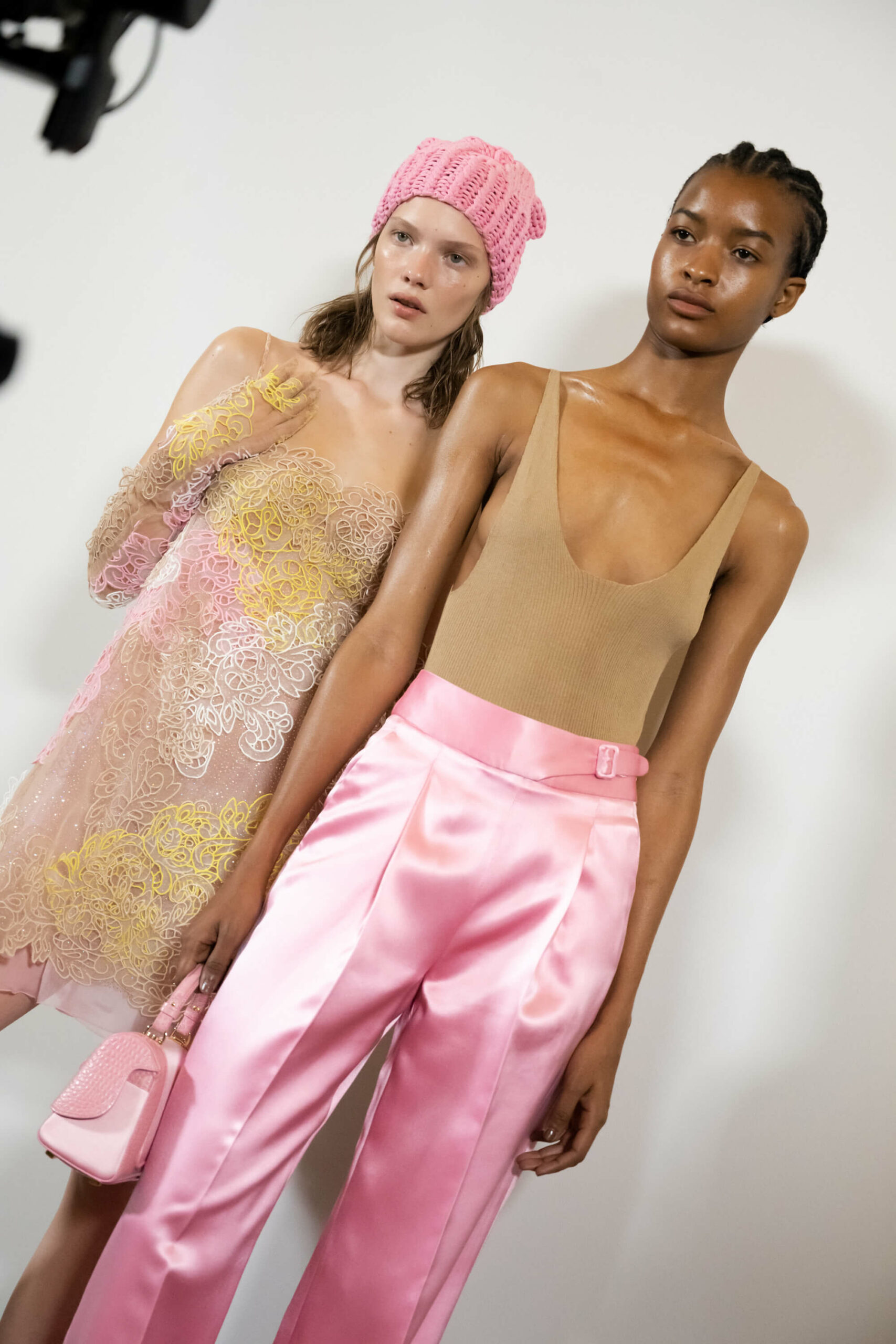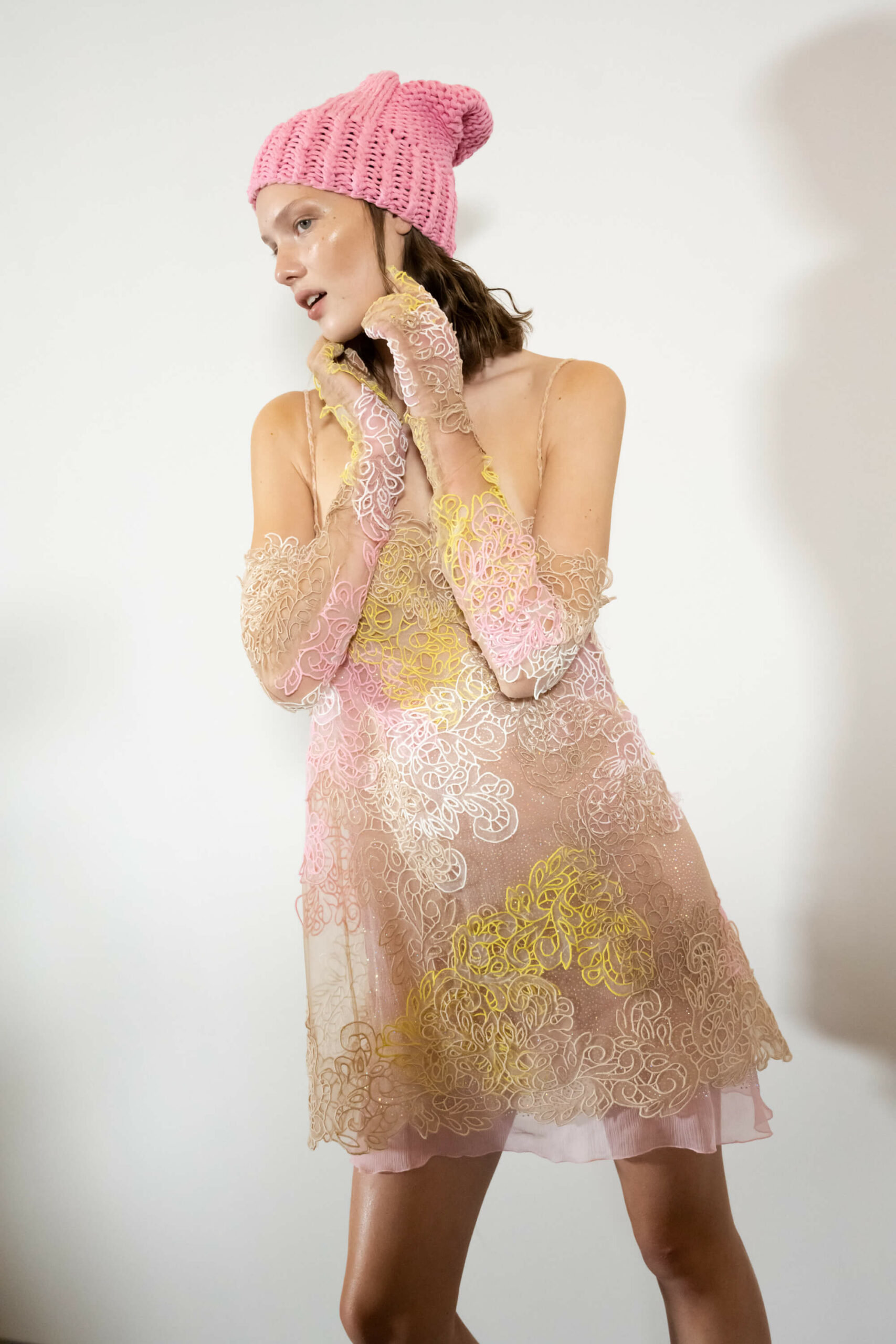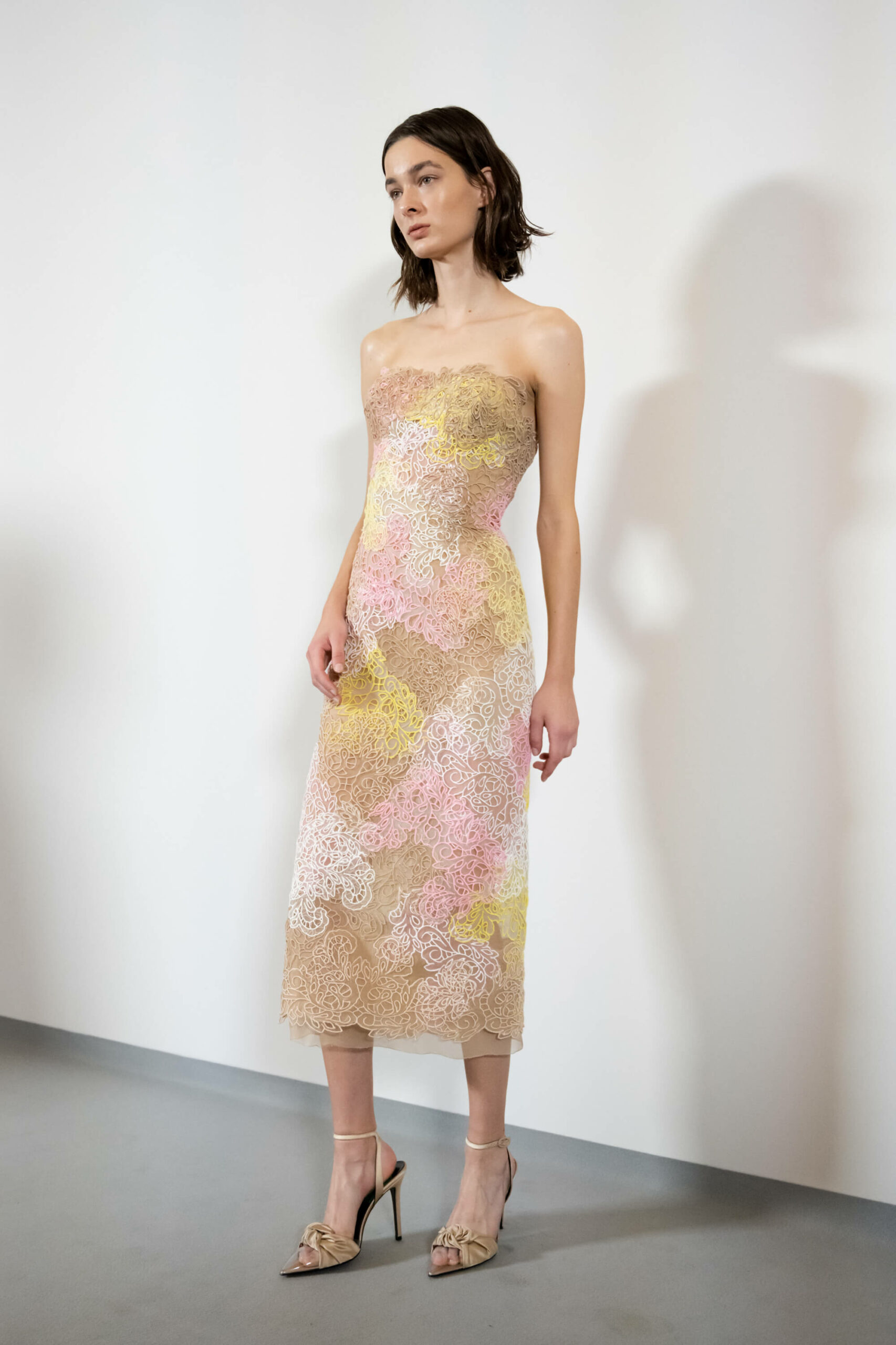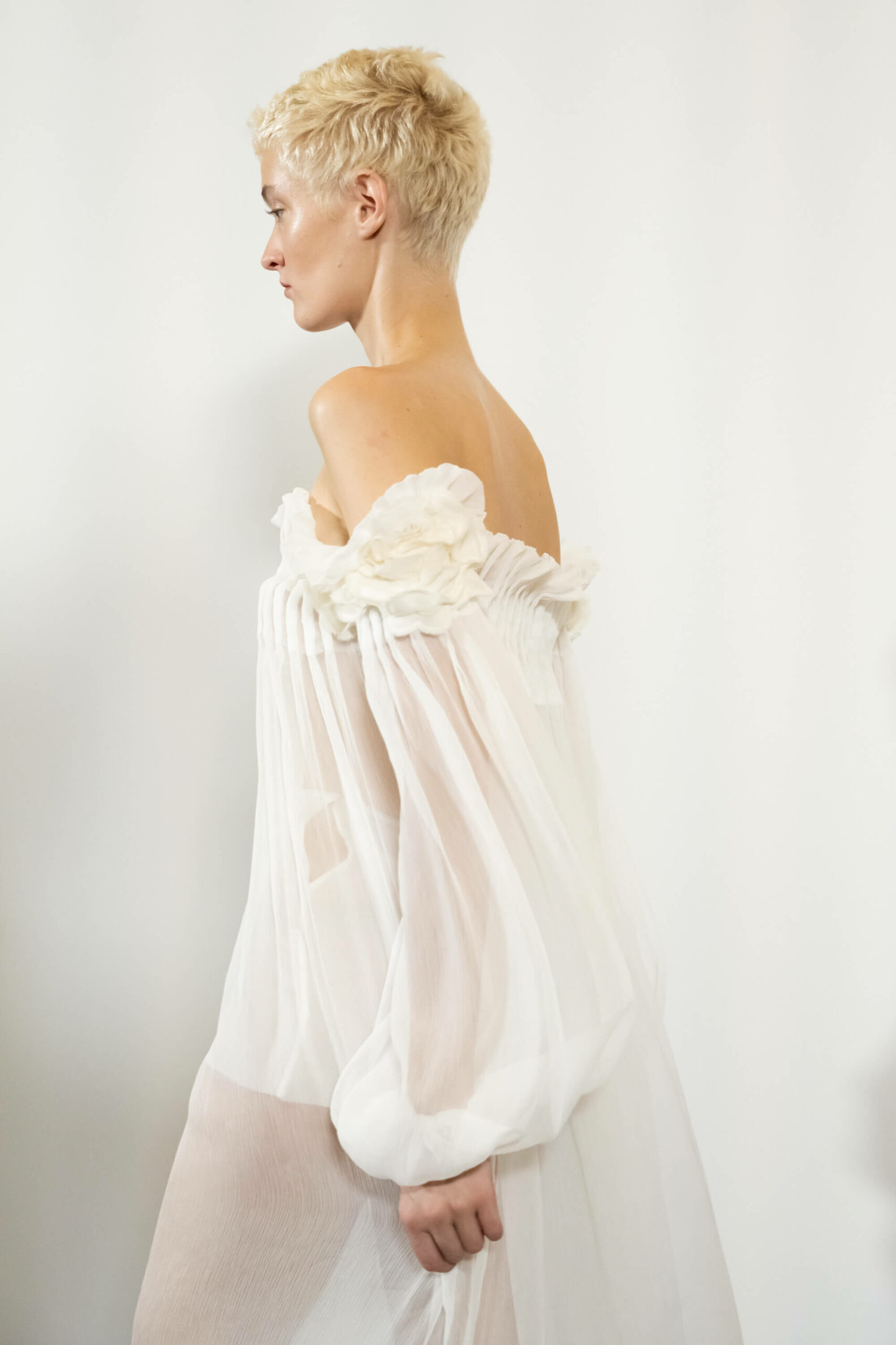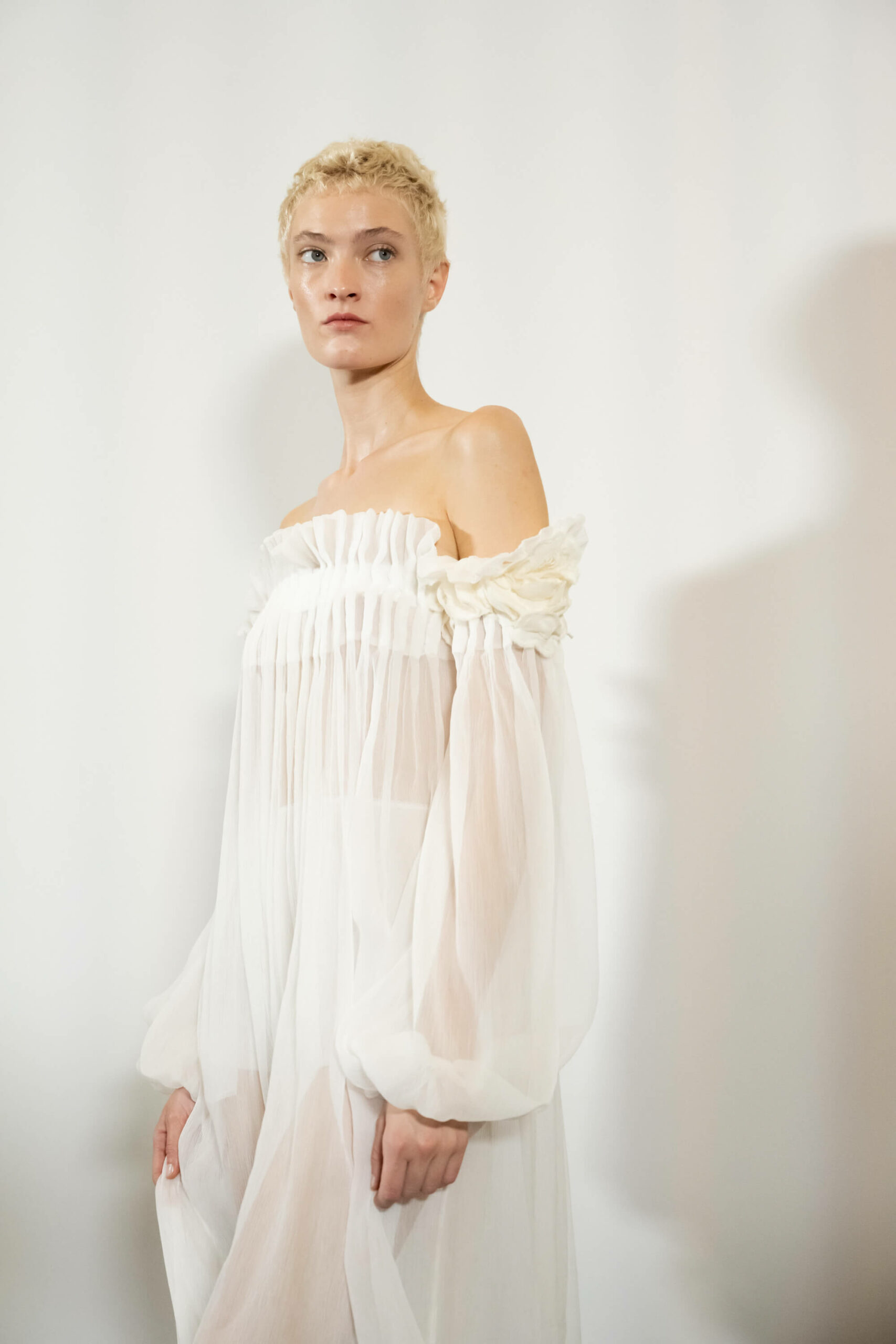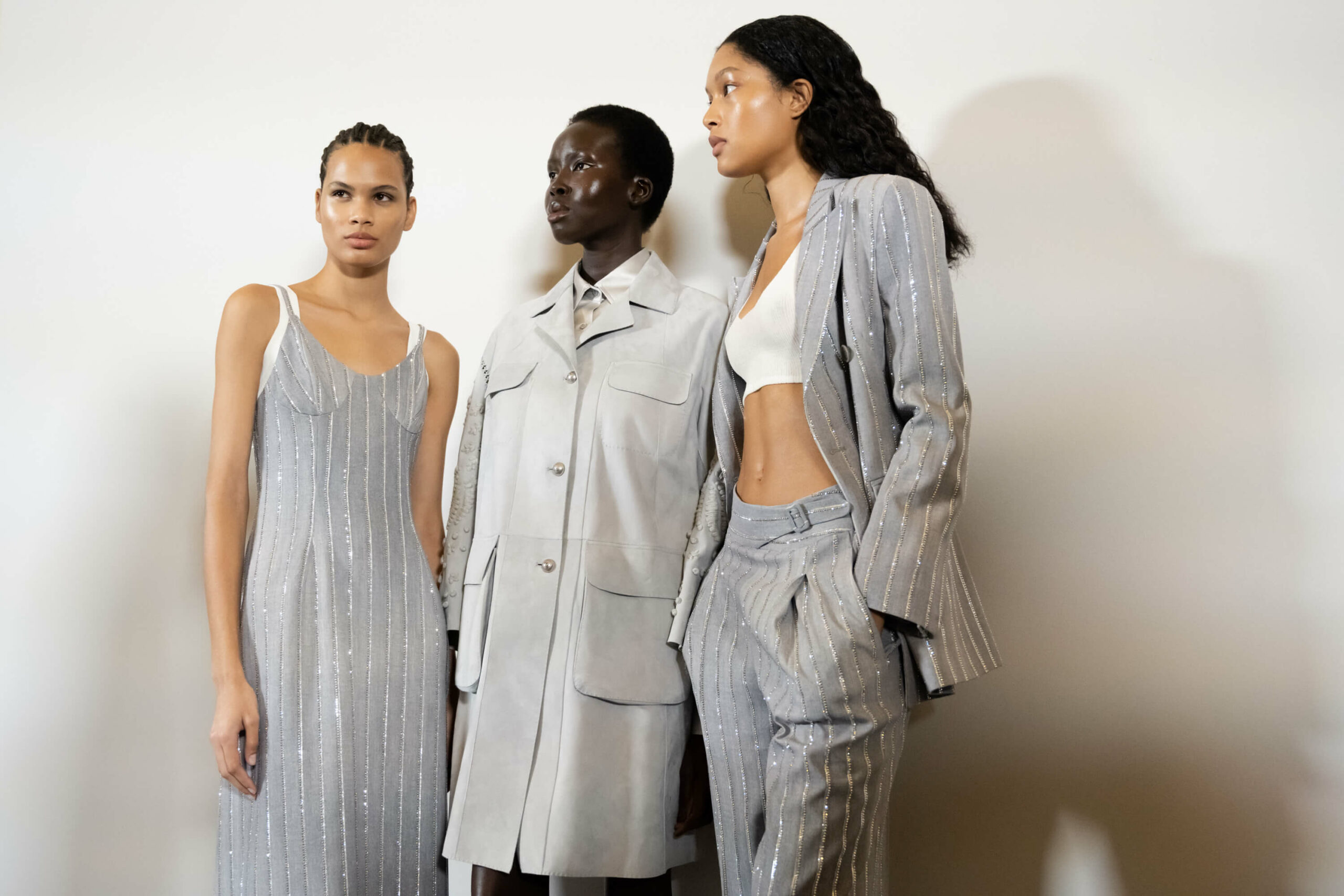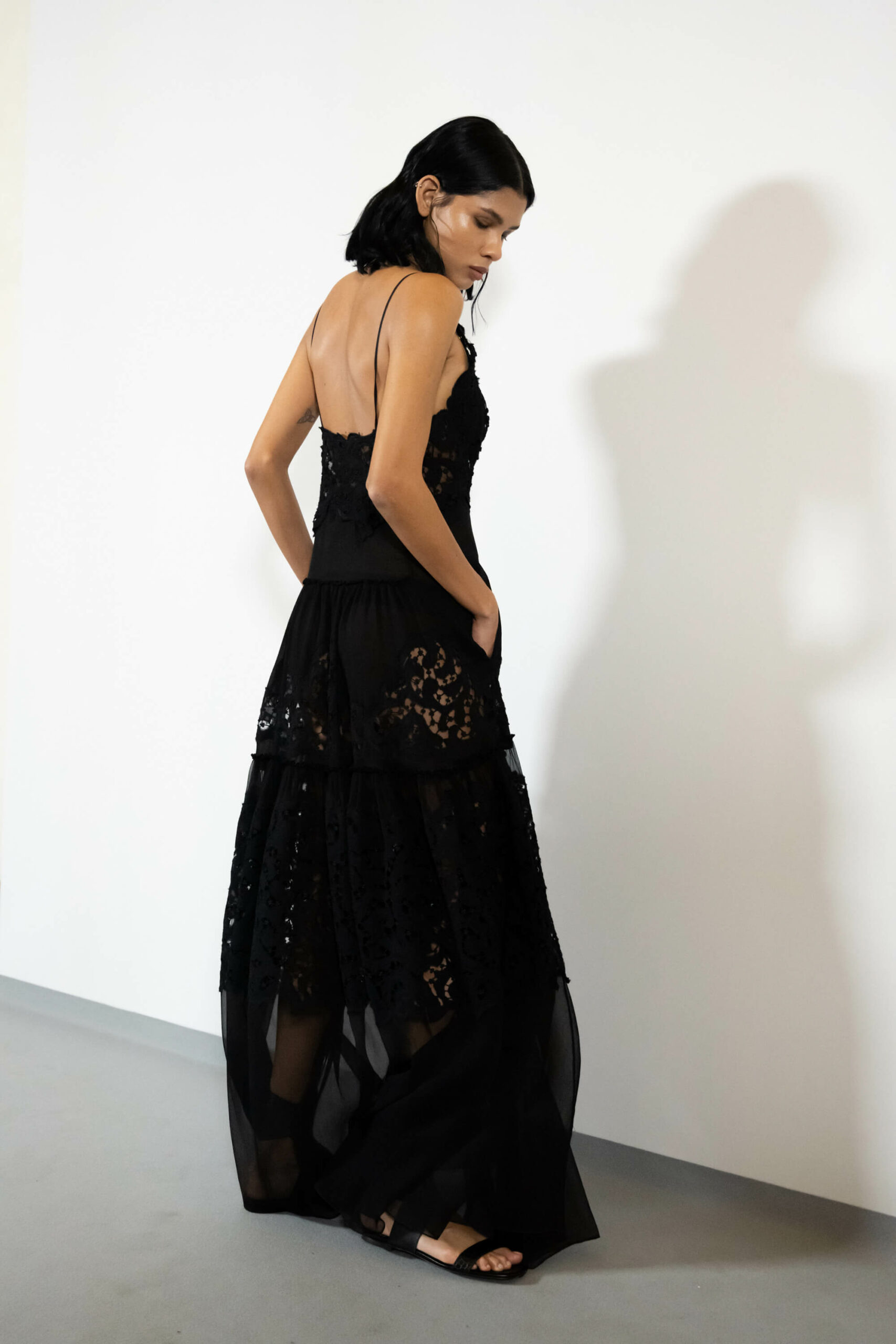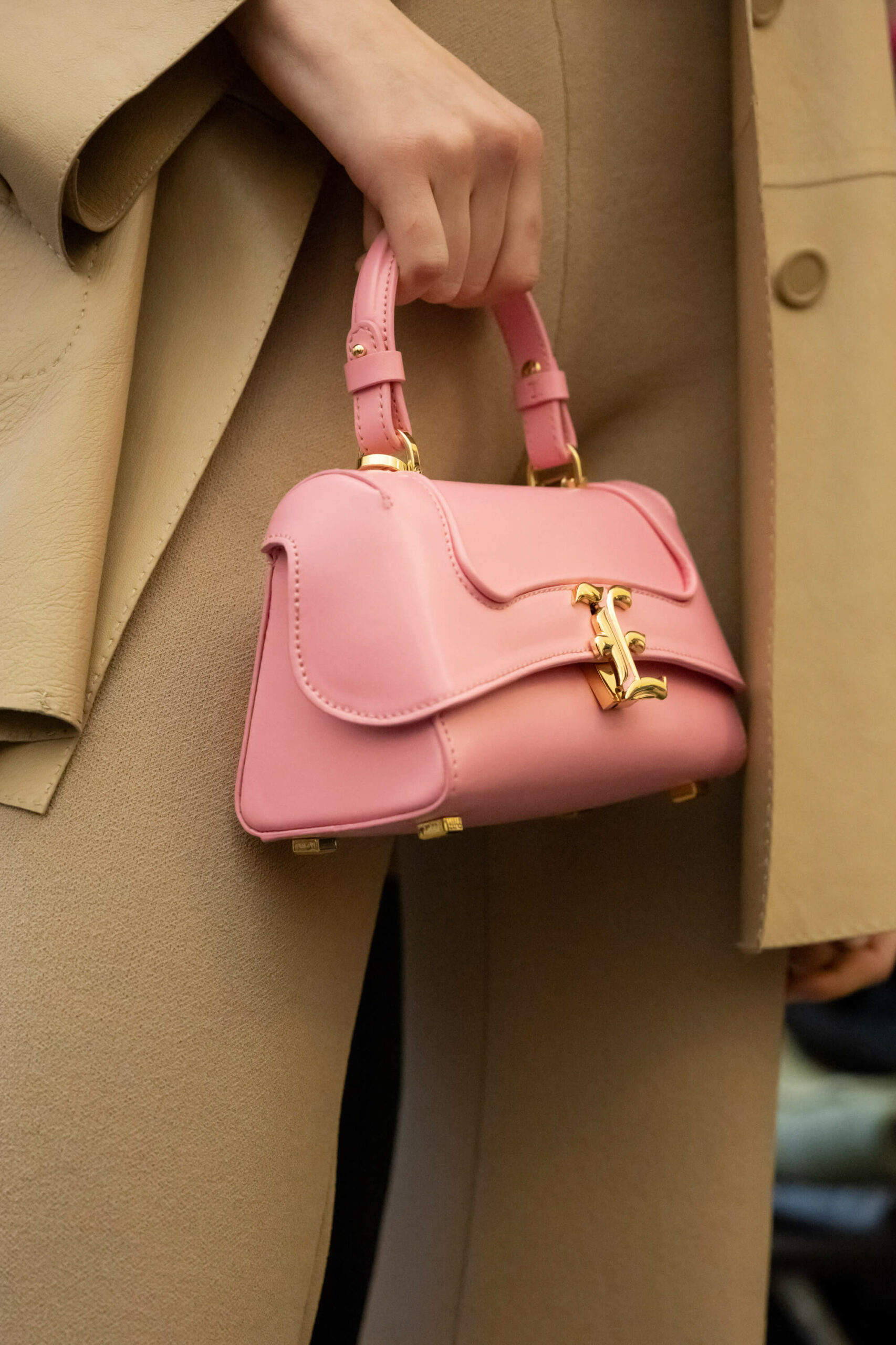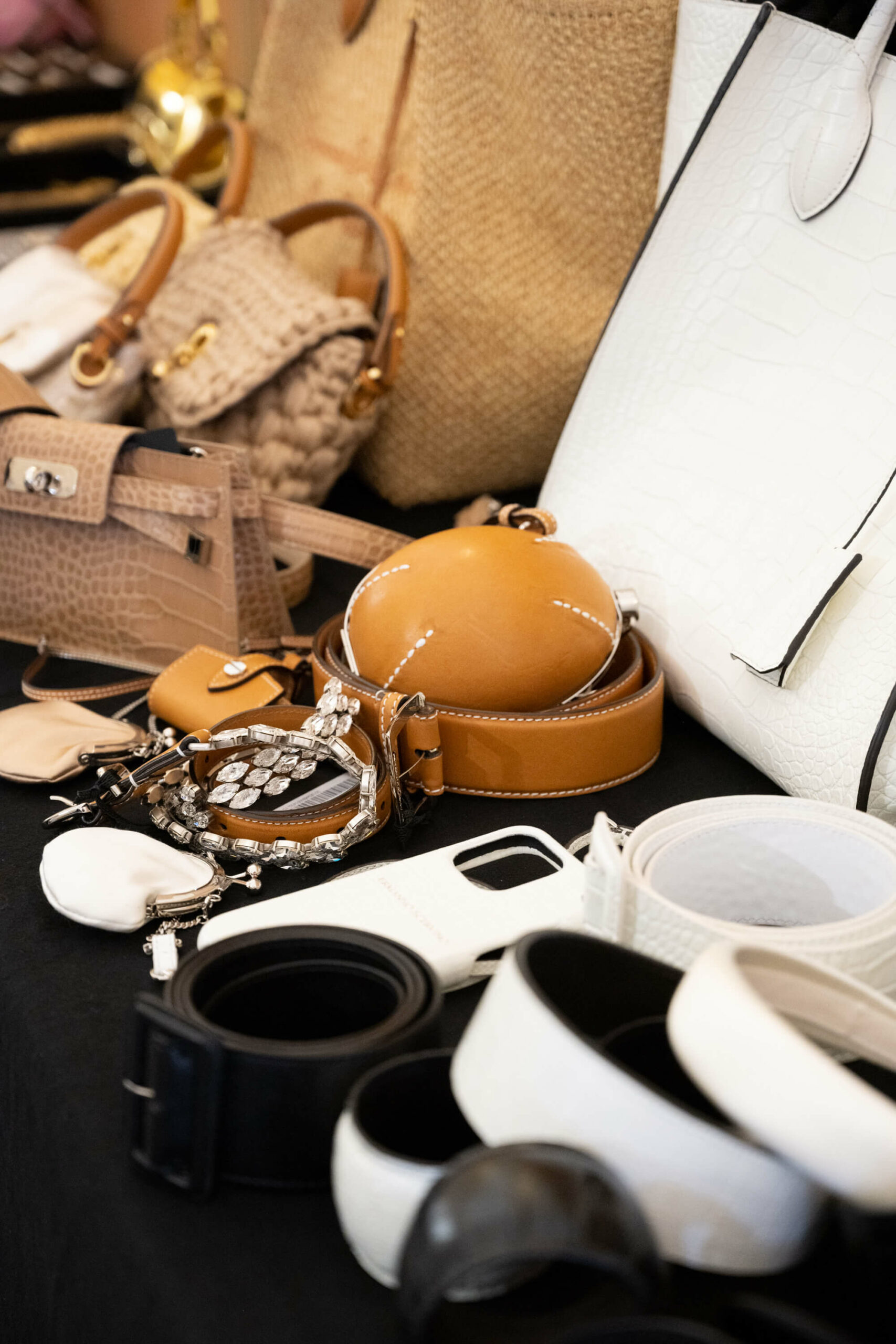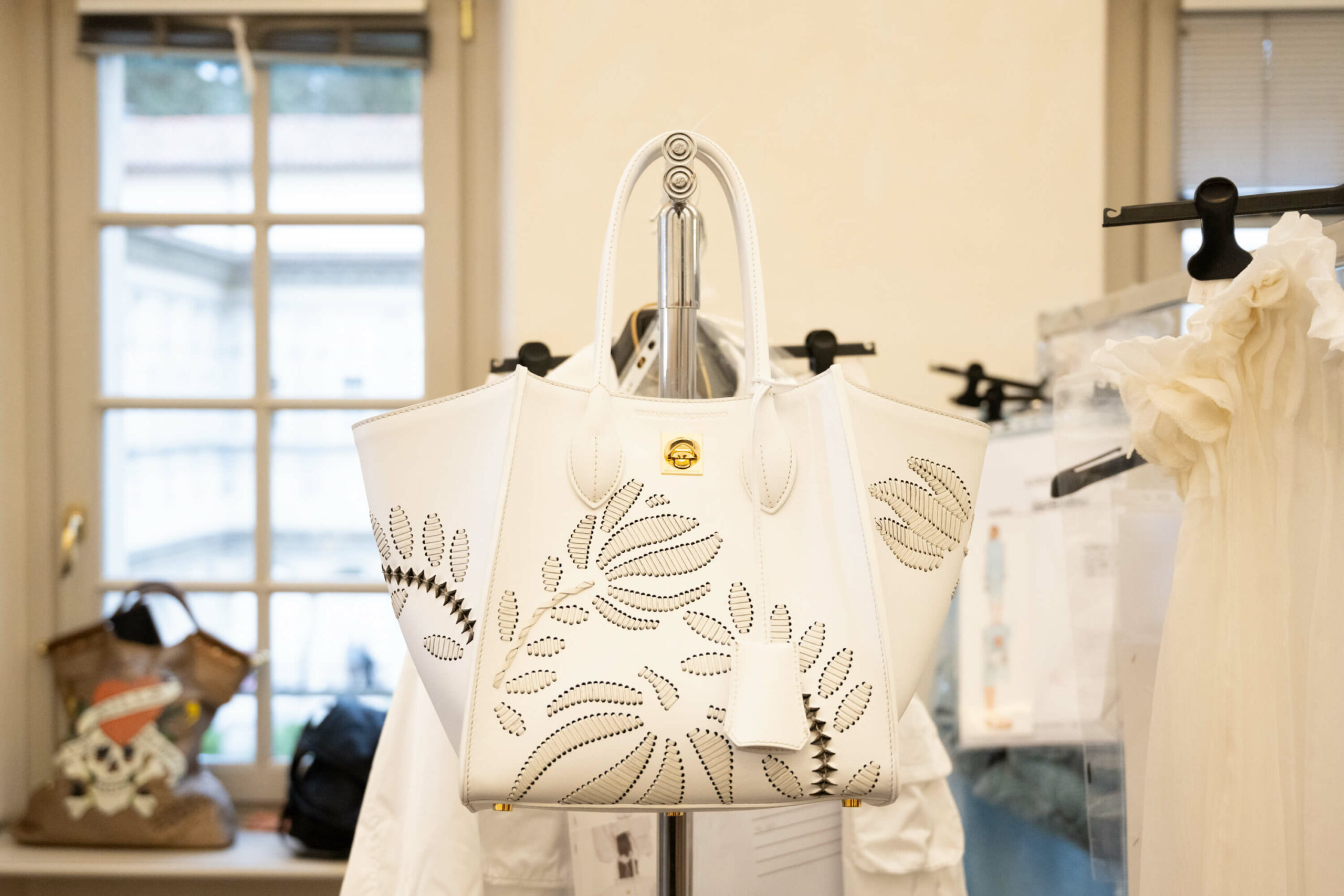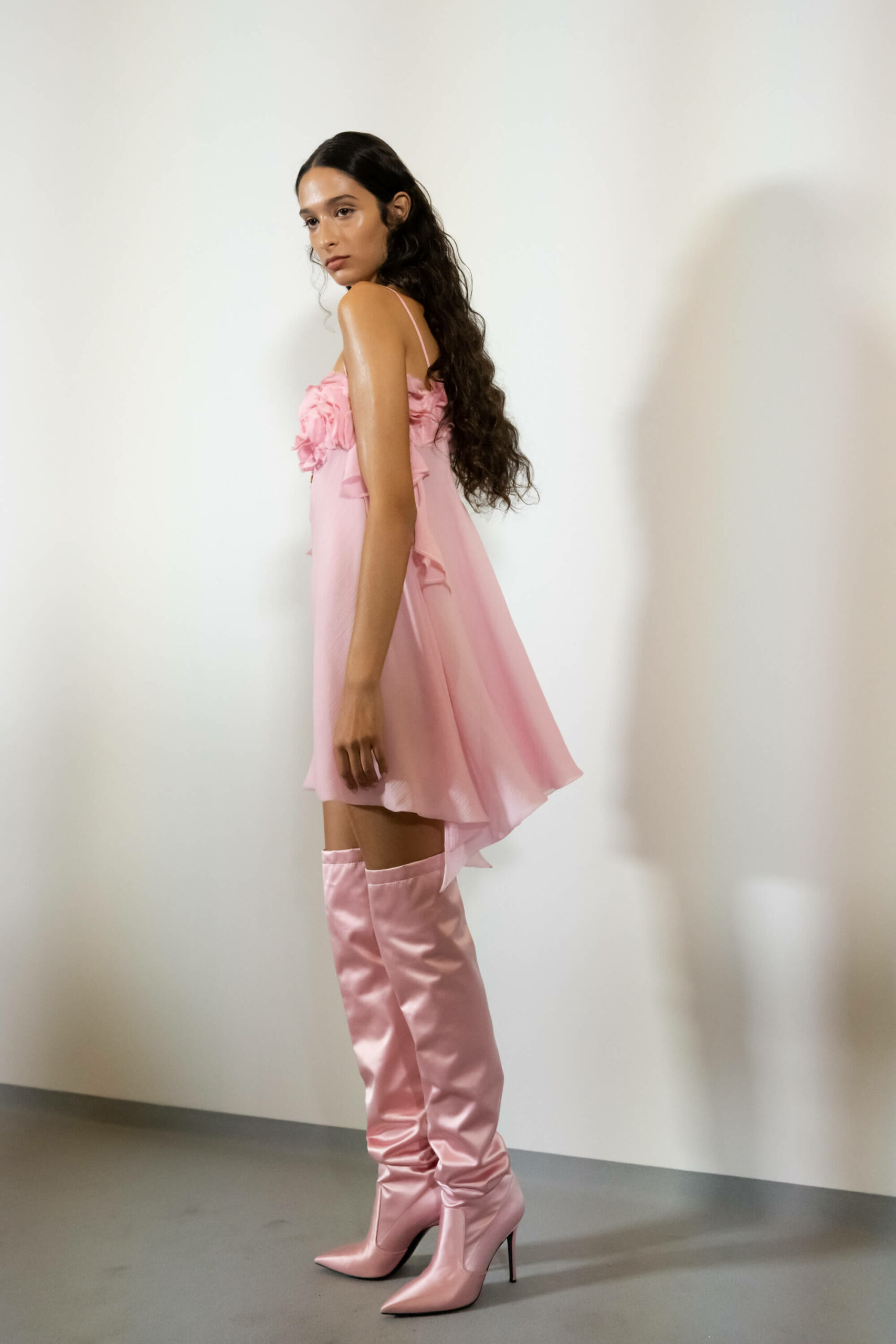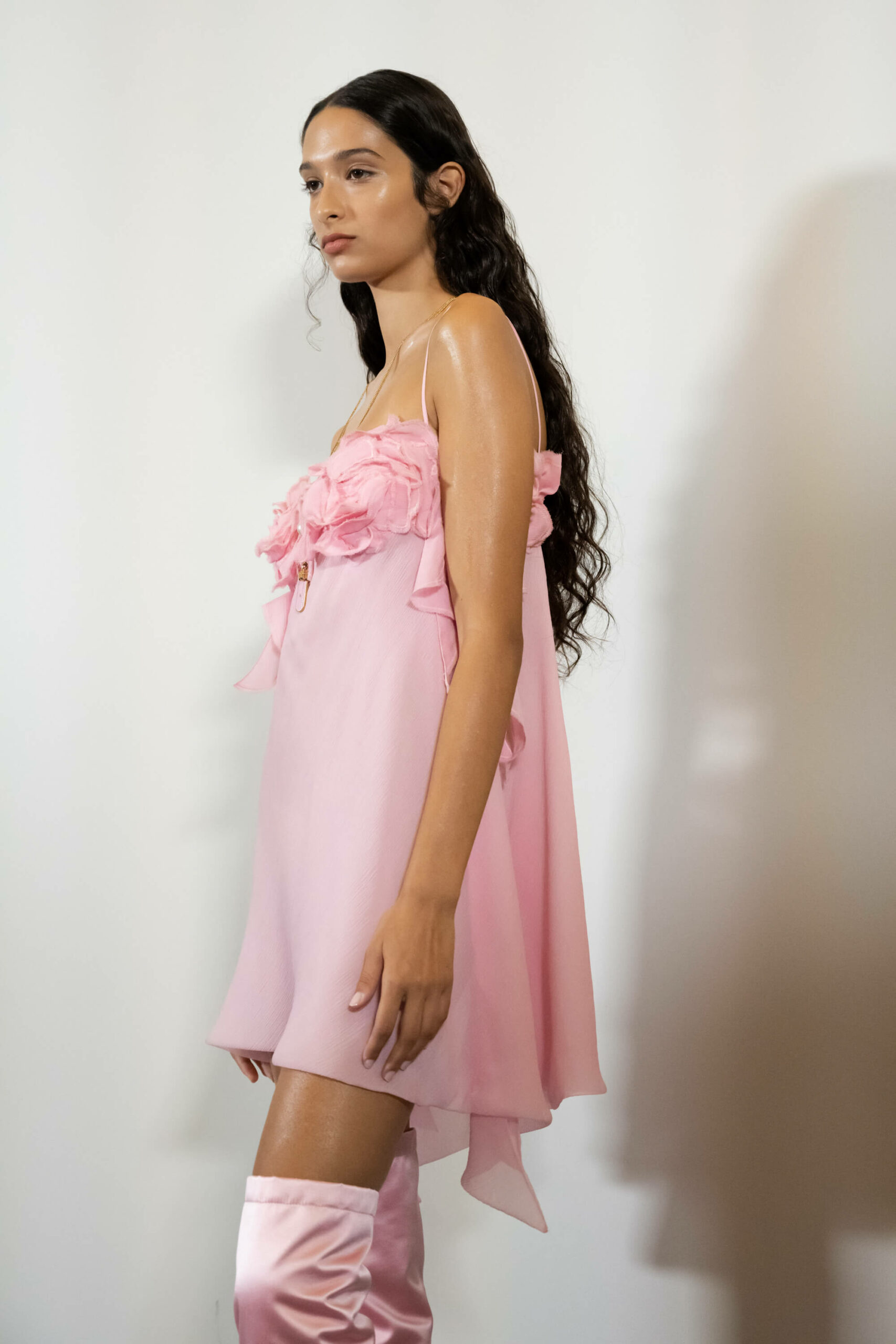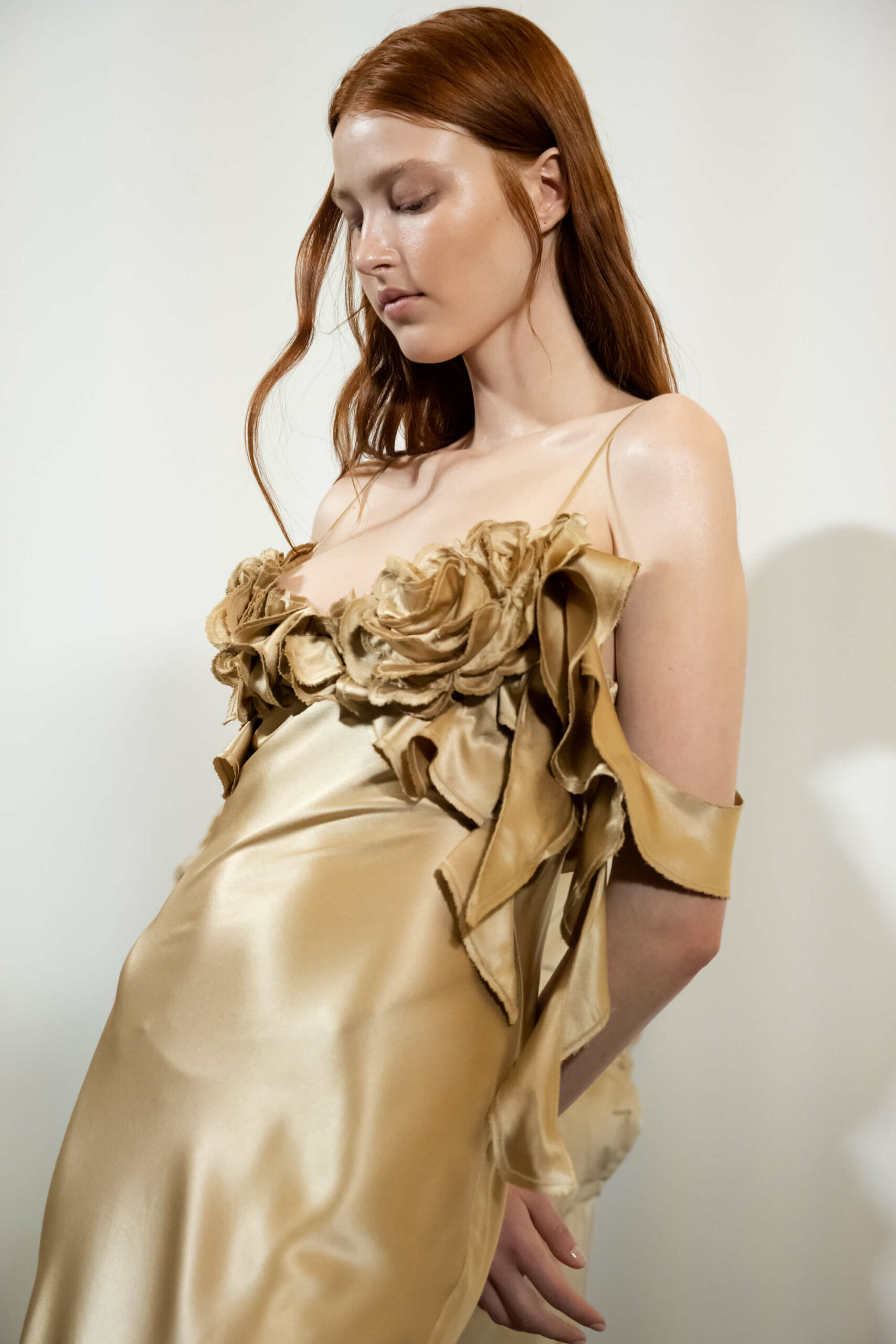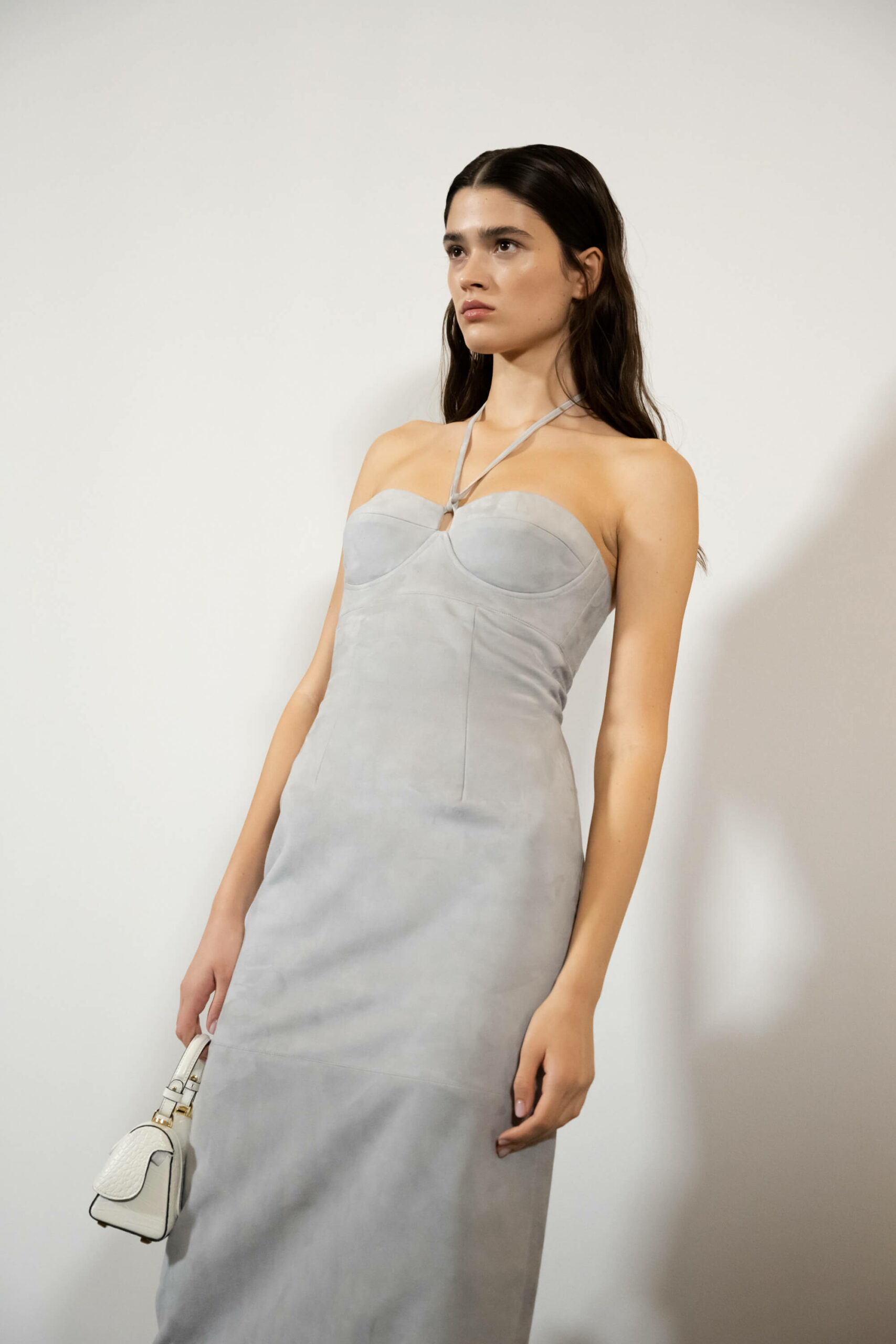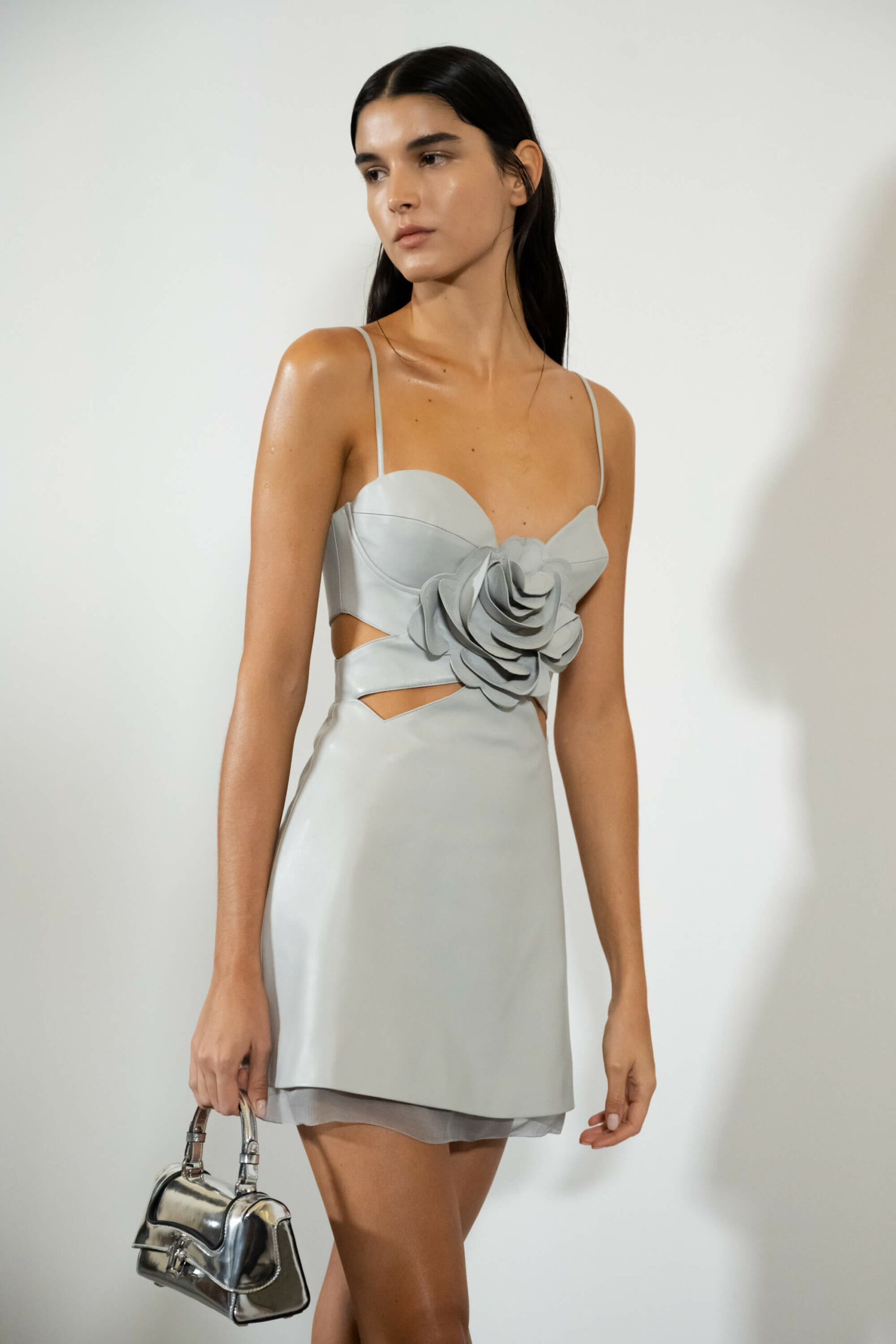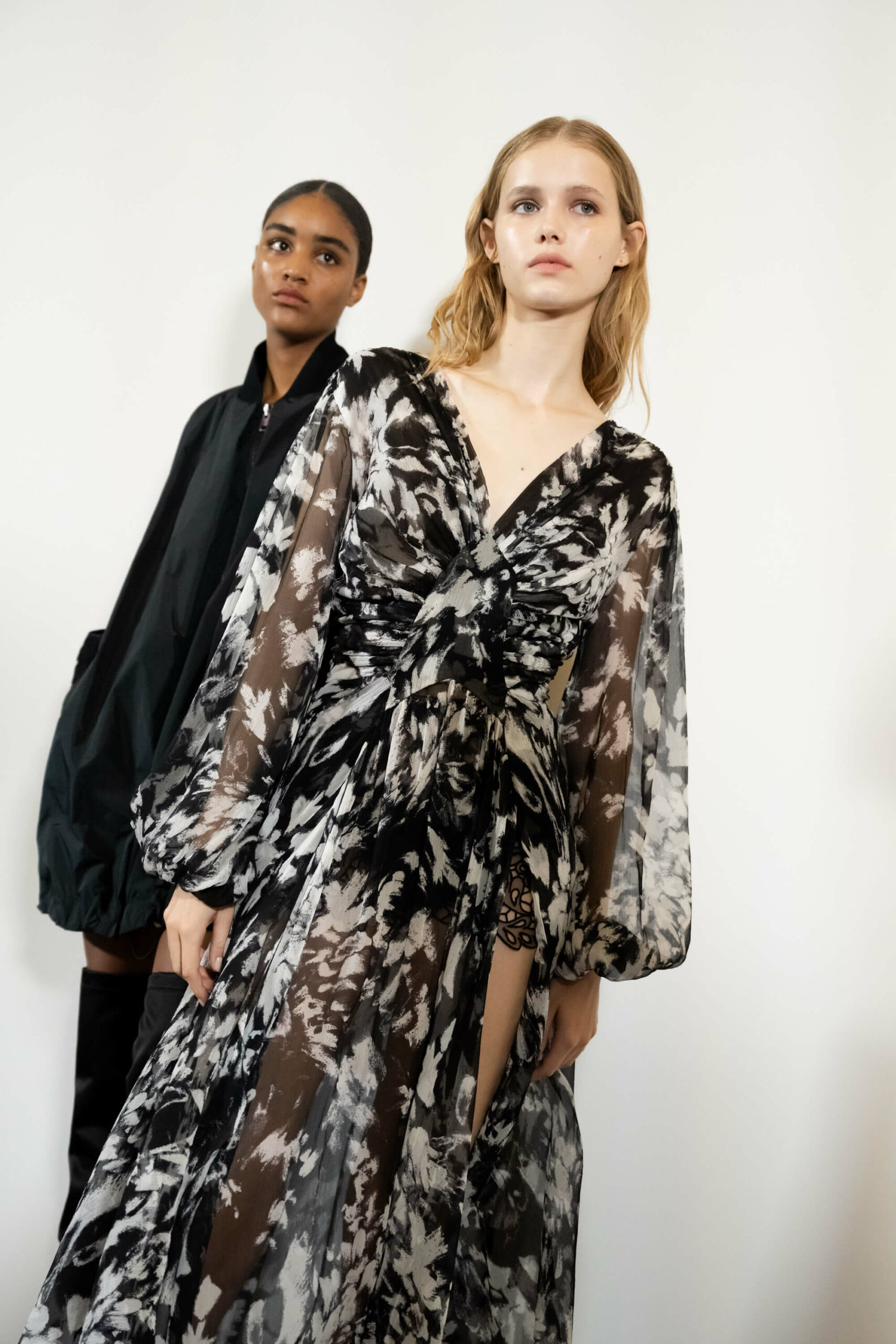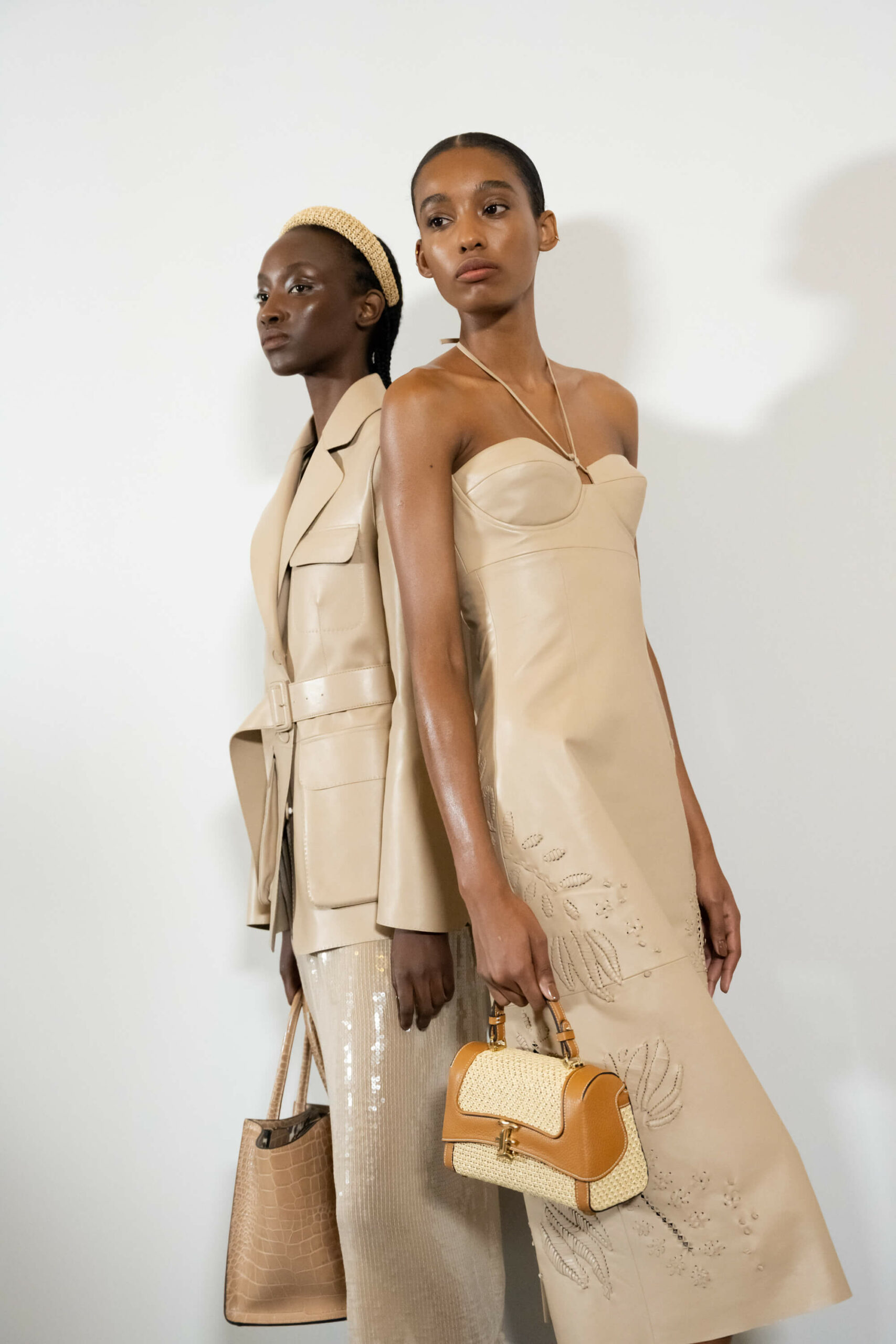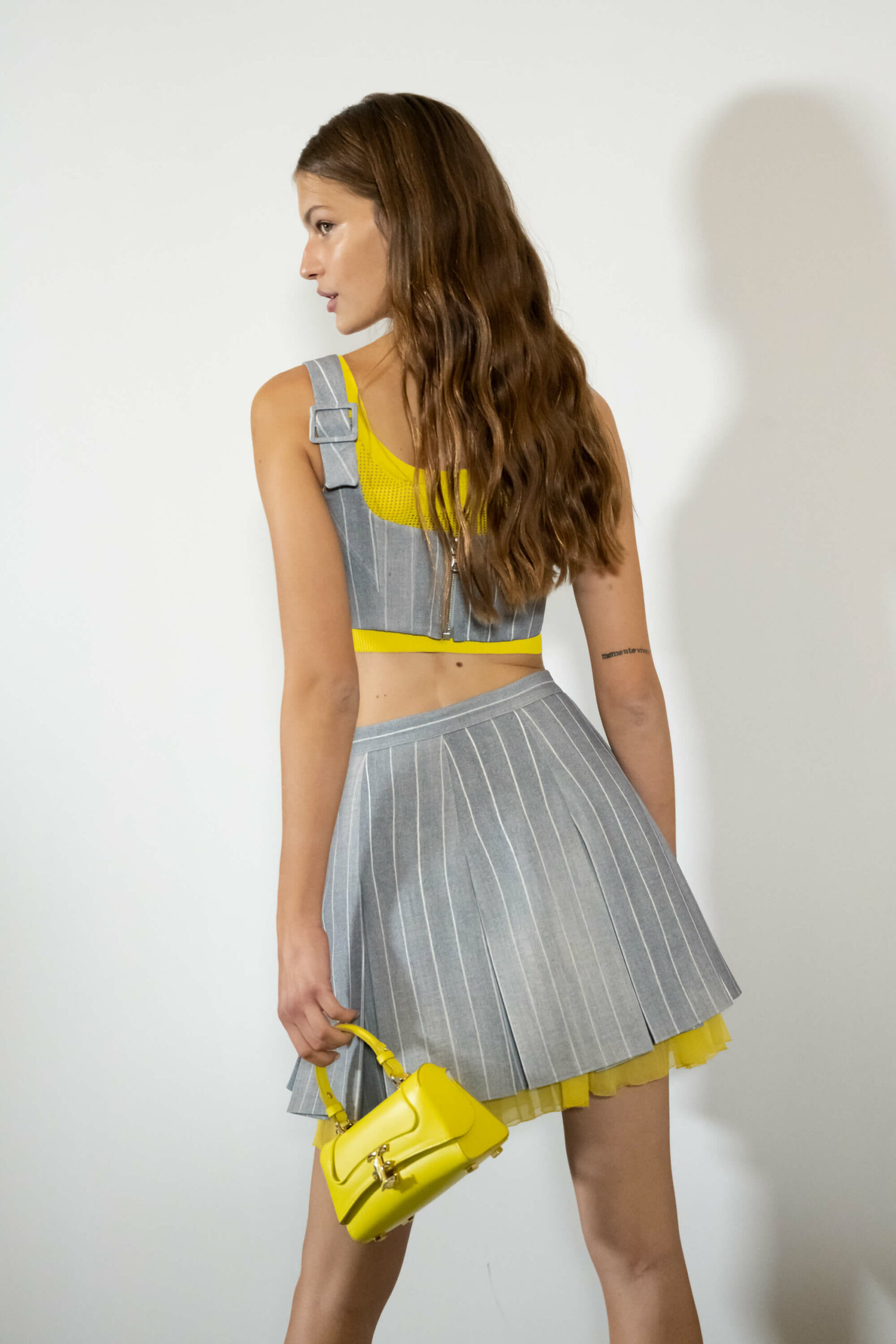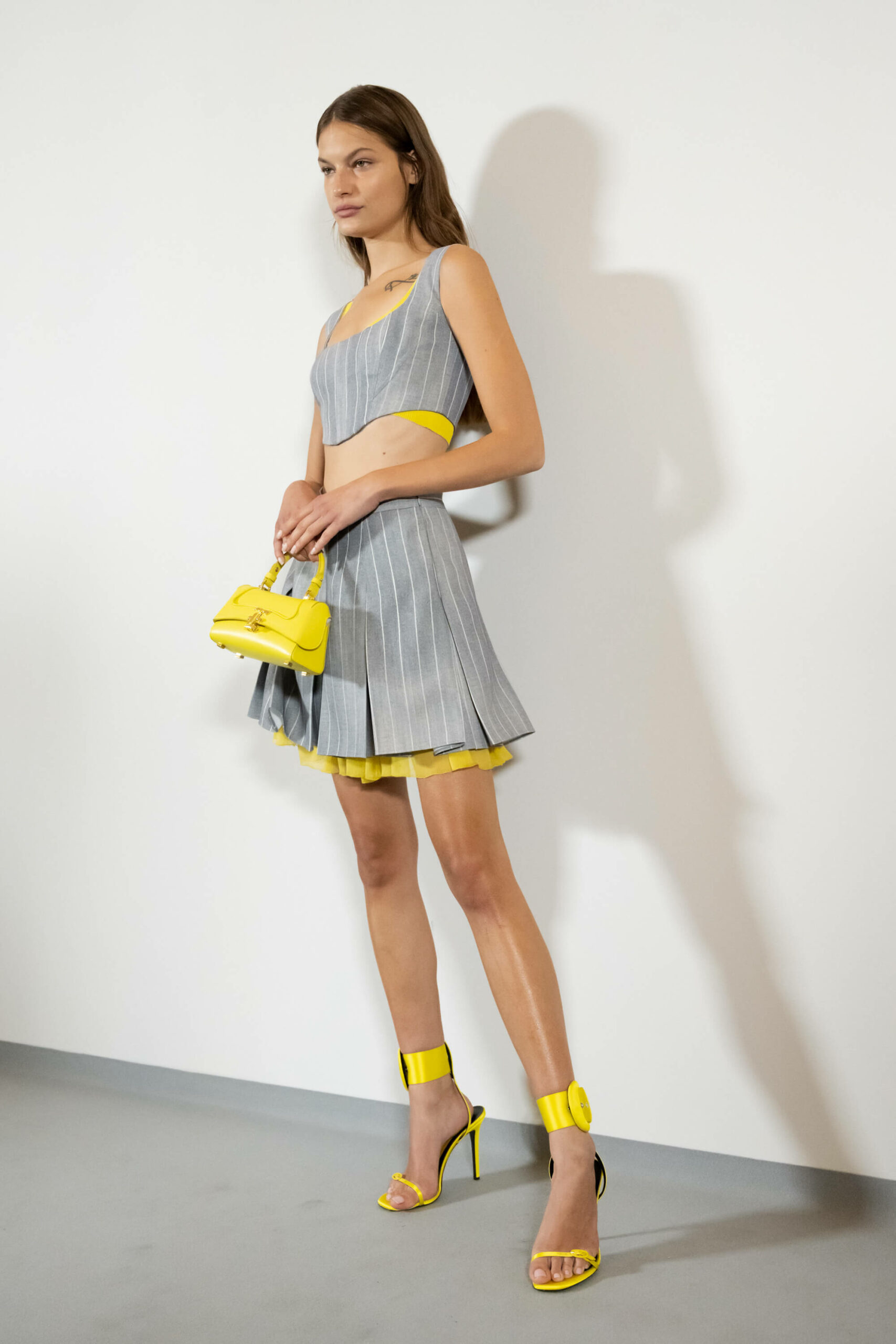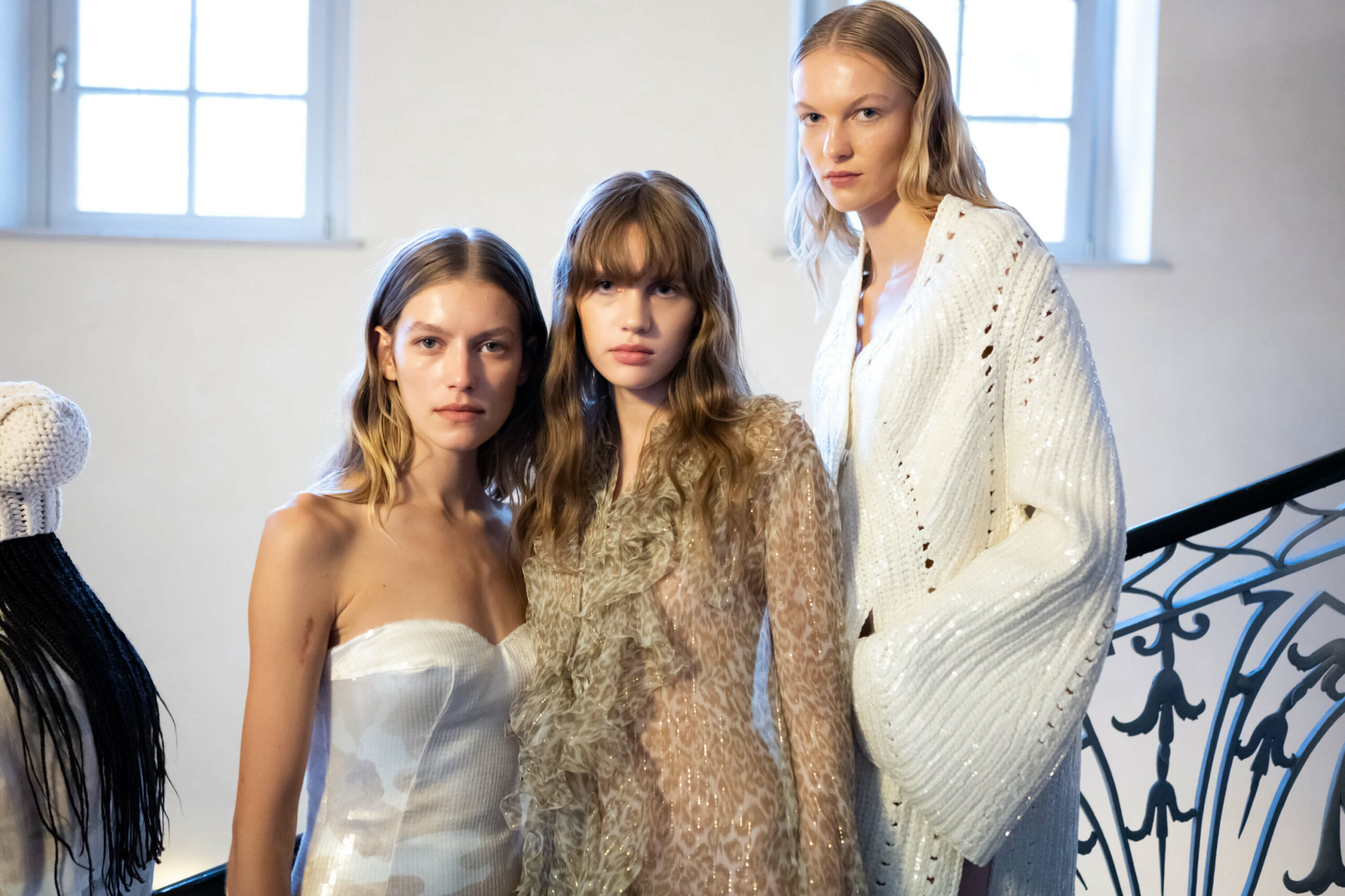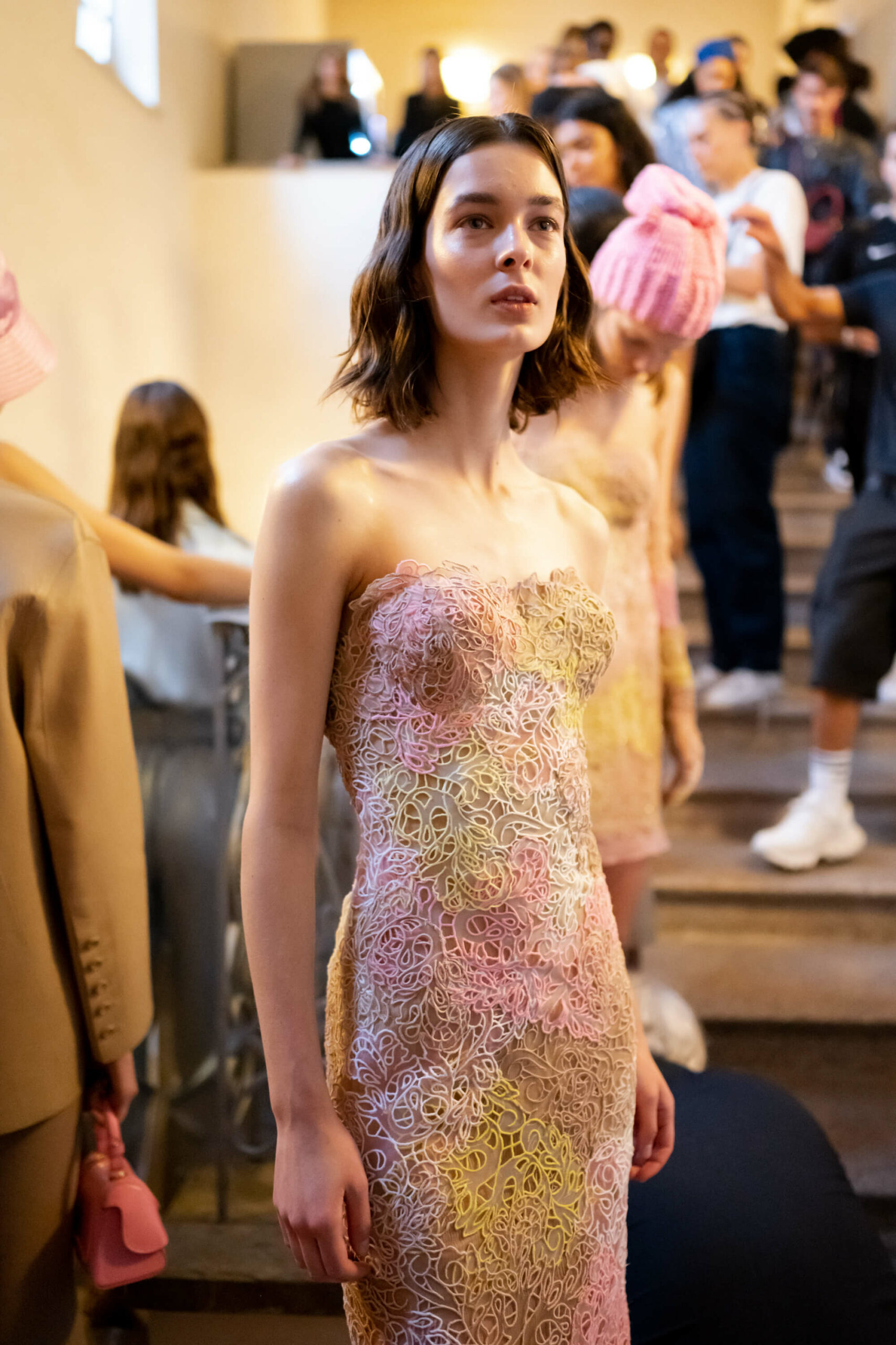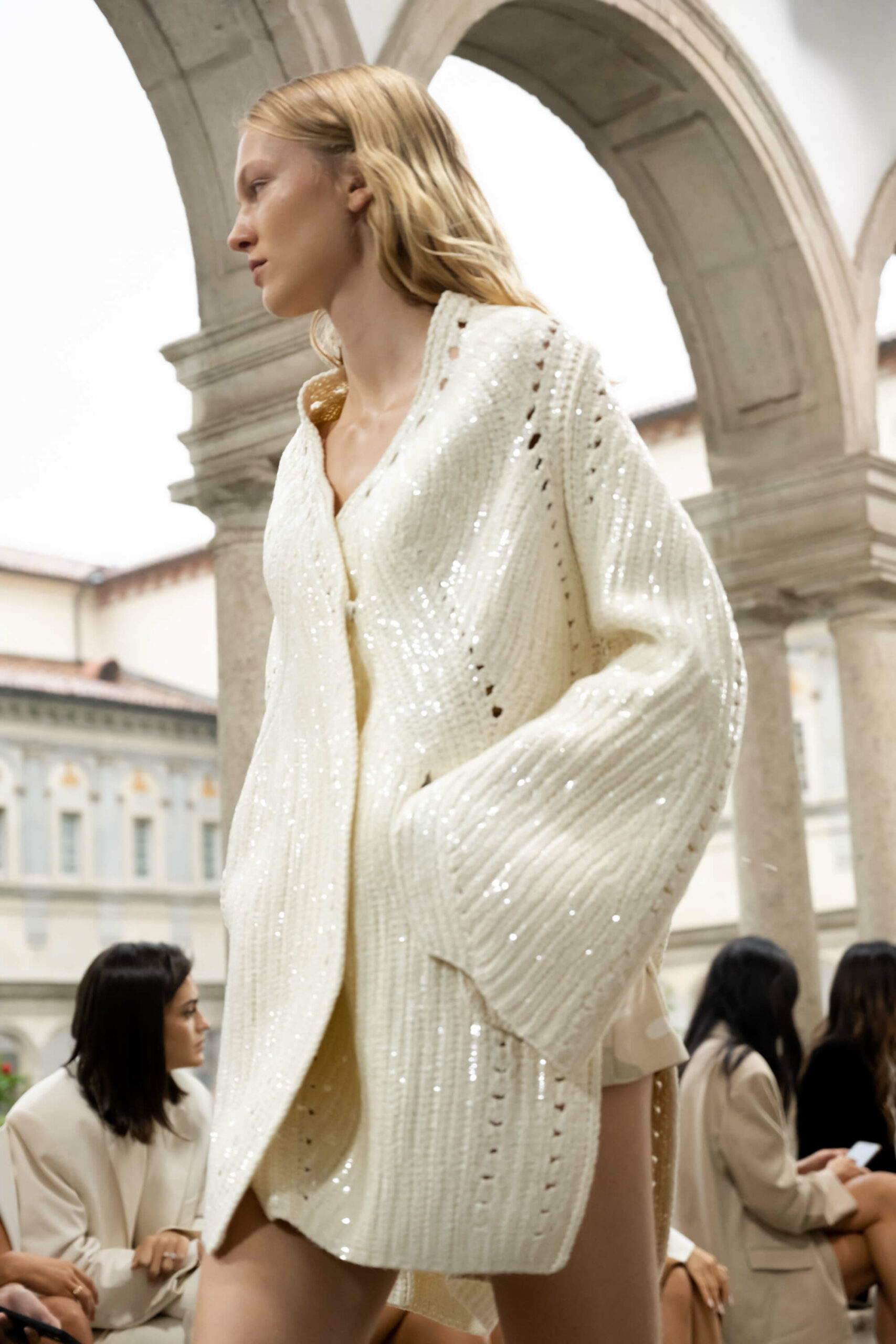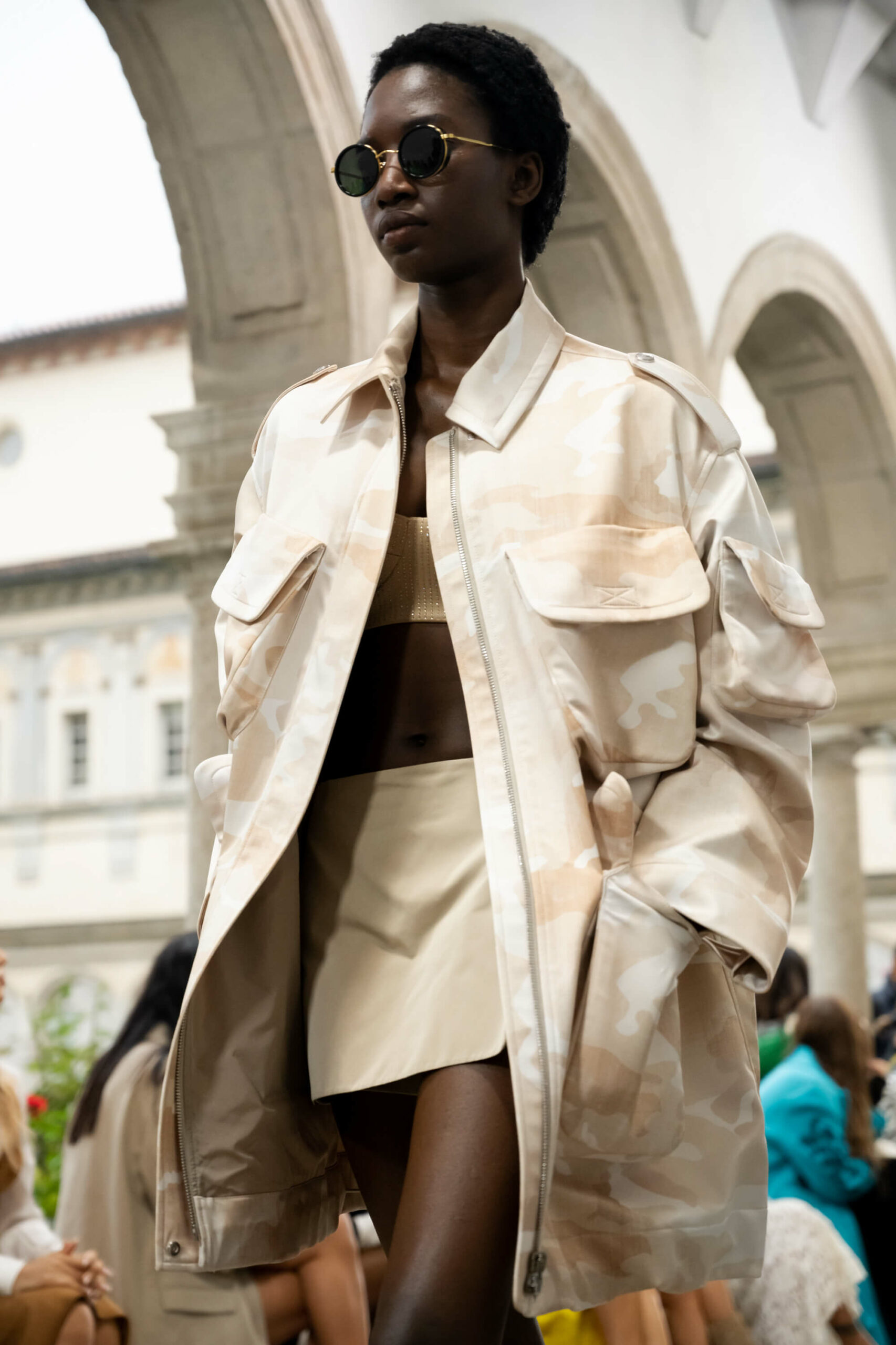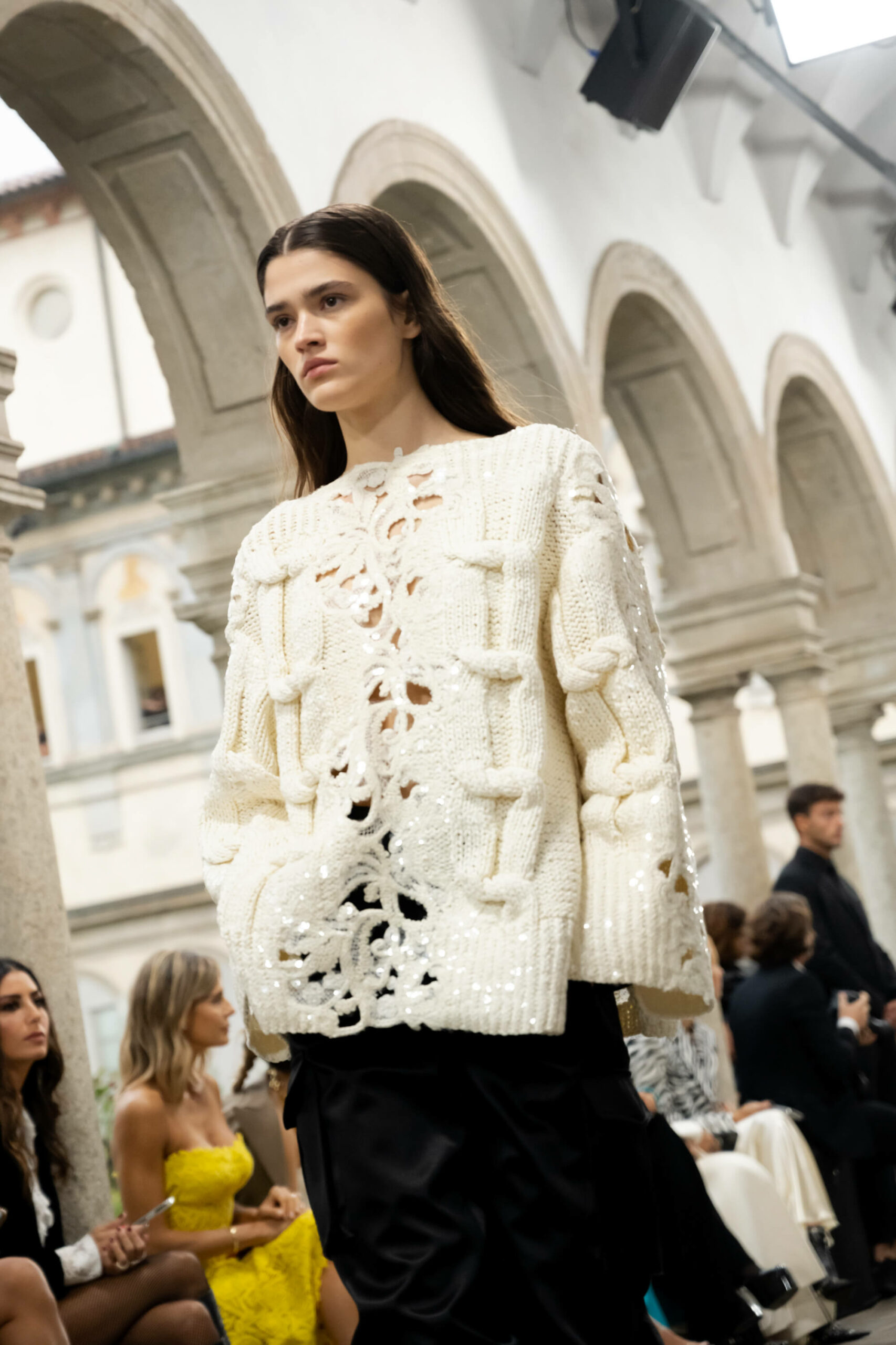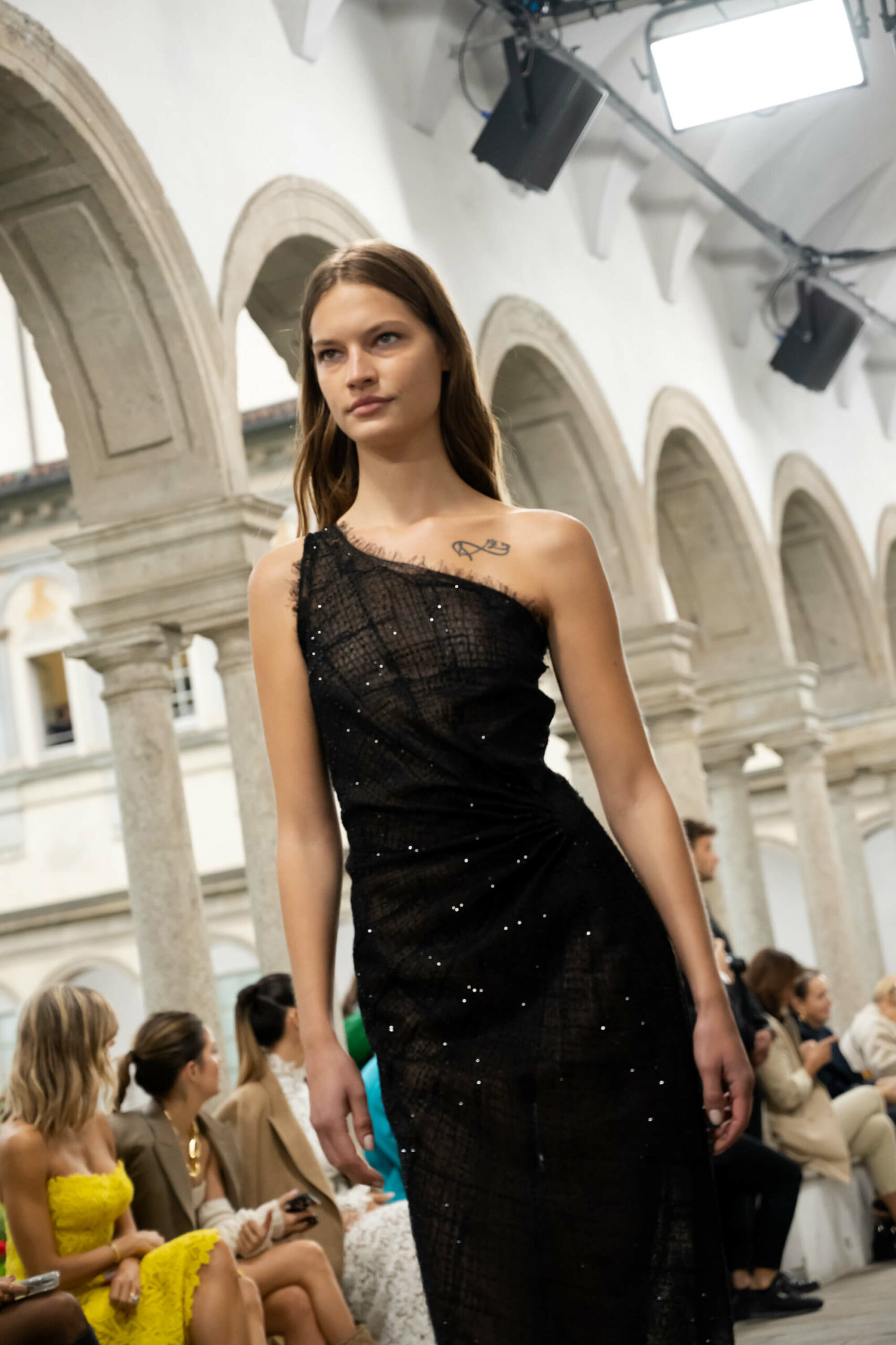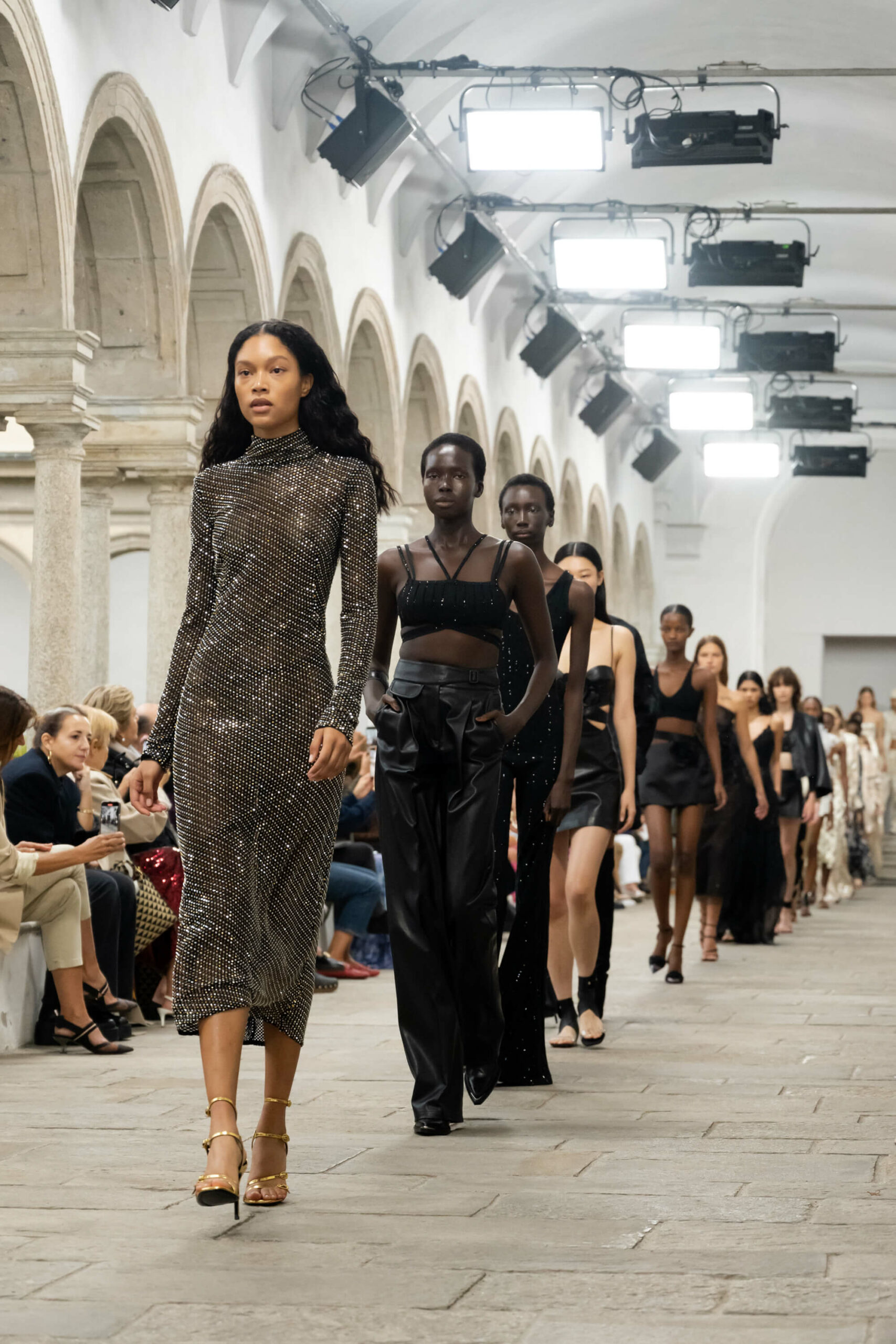 Ermanno Scervino SS23
HAIR AND BEAUTY
The show's hairstyling, curated by Celebrity Hairstylist Pierpaolo Lai for GHD, is in turn inspired by this ethereal aspect of femininity: "The look is very natural, it respects and reflects her identity. To achieve this, we used light products with delicate textures", he explains to us backstage. As a first step, a central line is combed and GHD Curly Ever After is sprayed on the hair, to give structure. Then, everything is dried up with GHD Helios and GHD Diffuser for Professional Hair Dryer, and GHD Dramatic Ending is applied on lengths and ends to define the shapes. Then, GHD platinum + was used to create a natural wave, and, finally, strands of hair are combed behind the ears, while still leaving some free.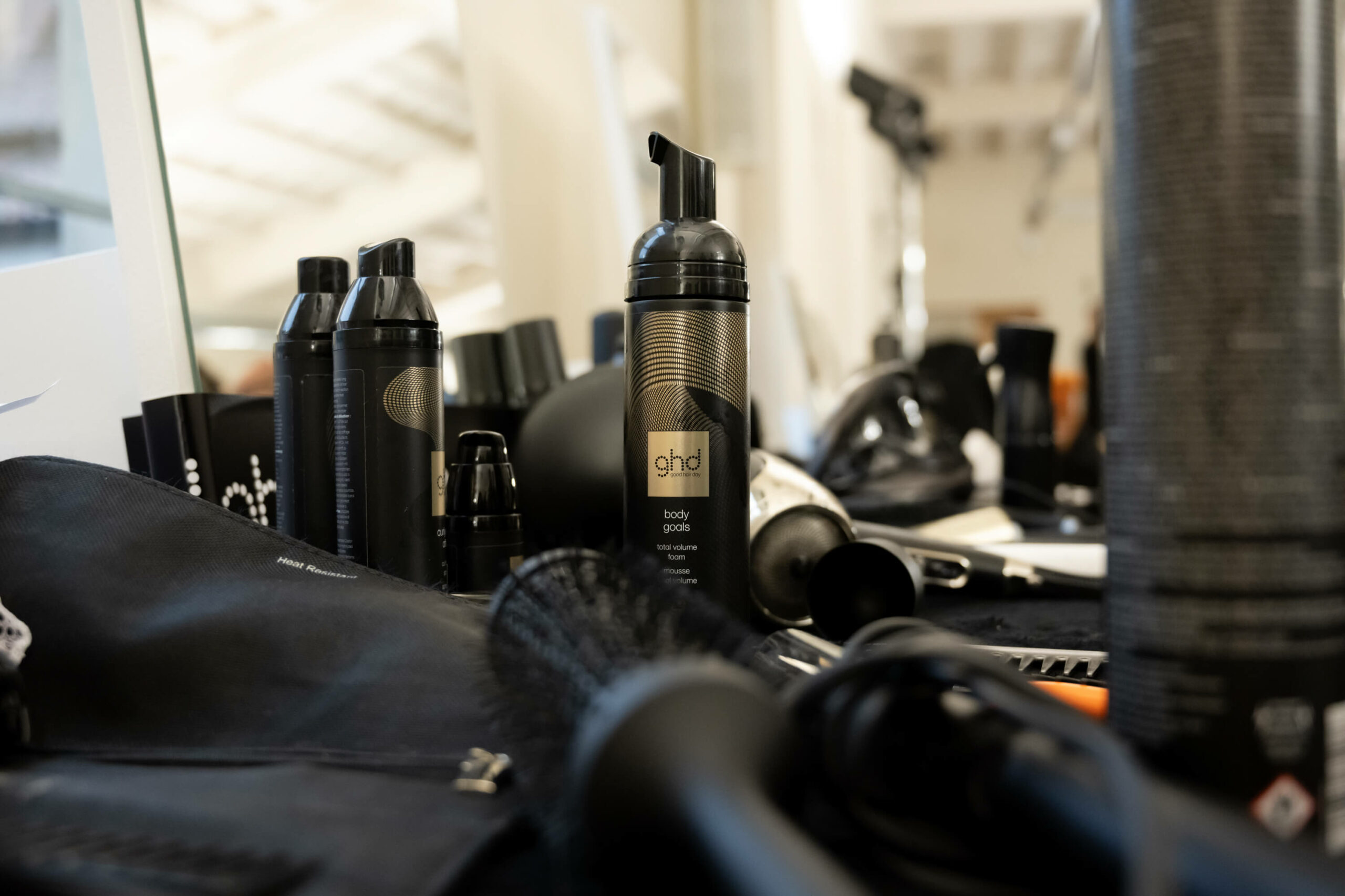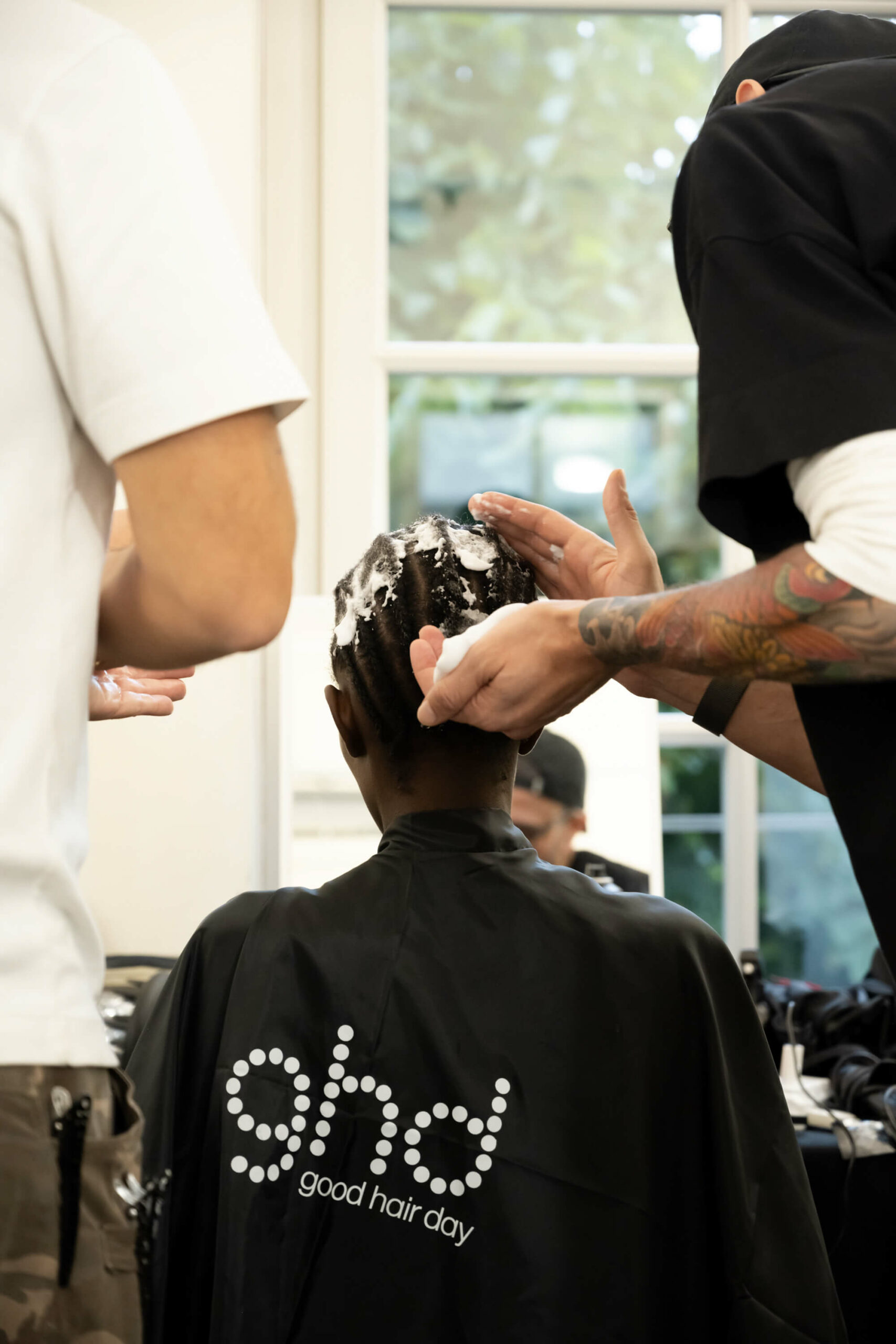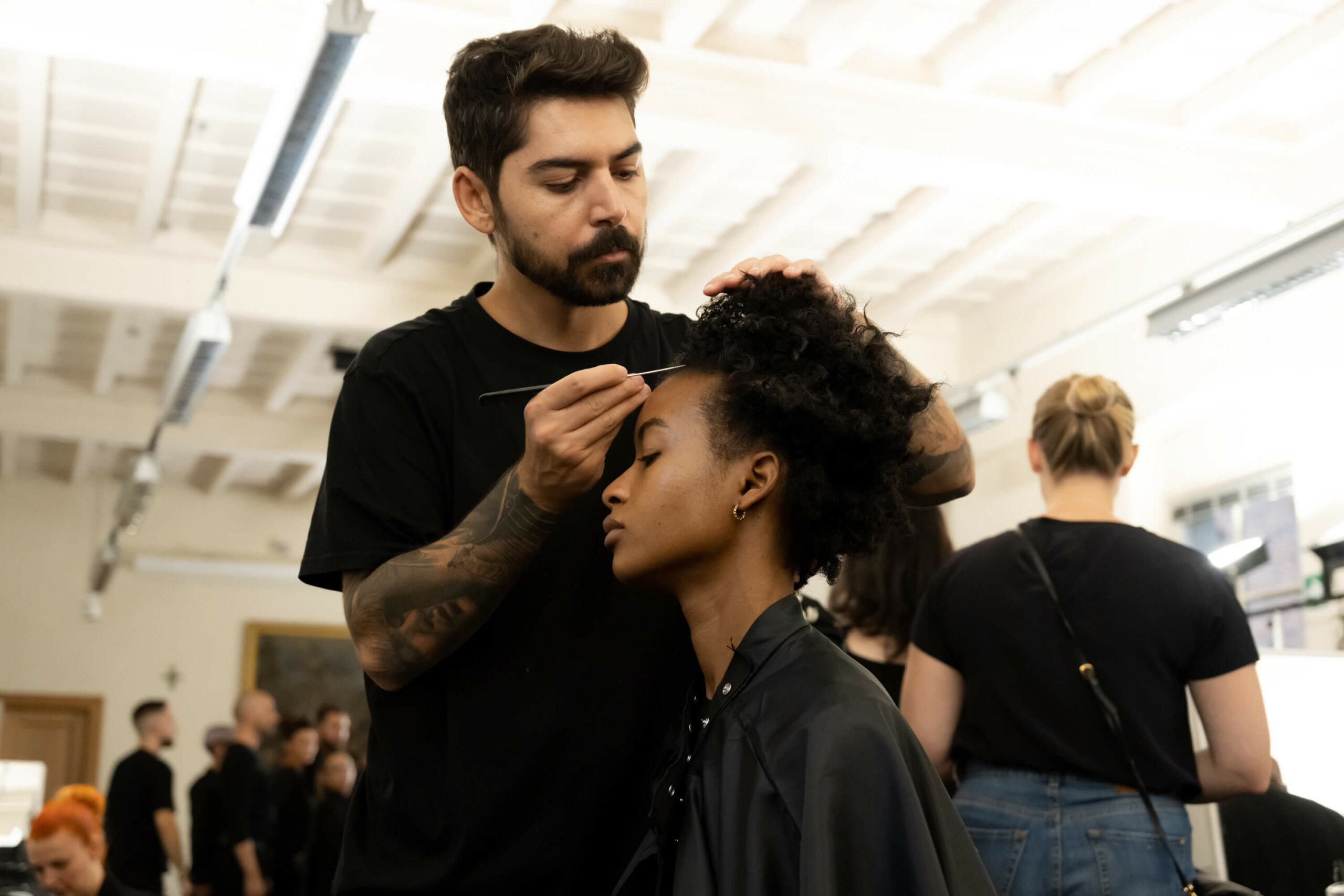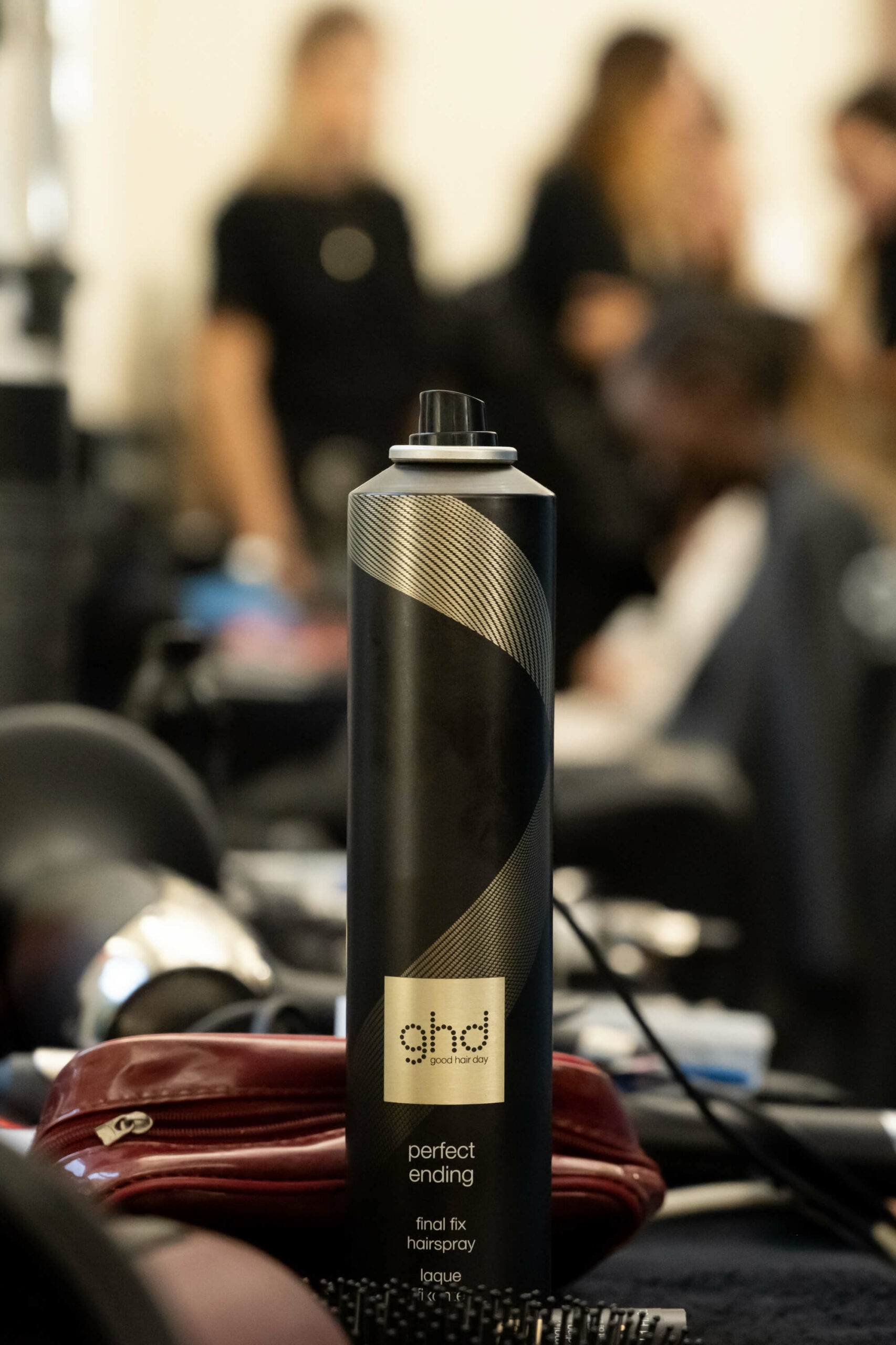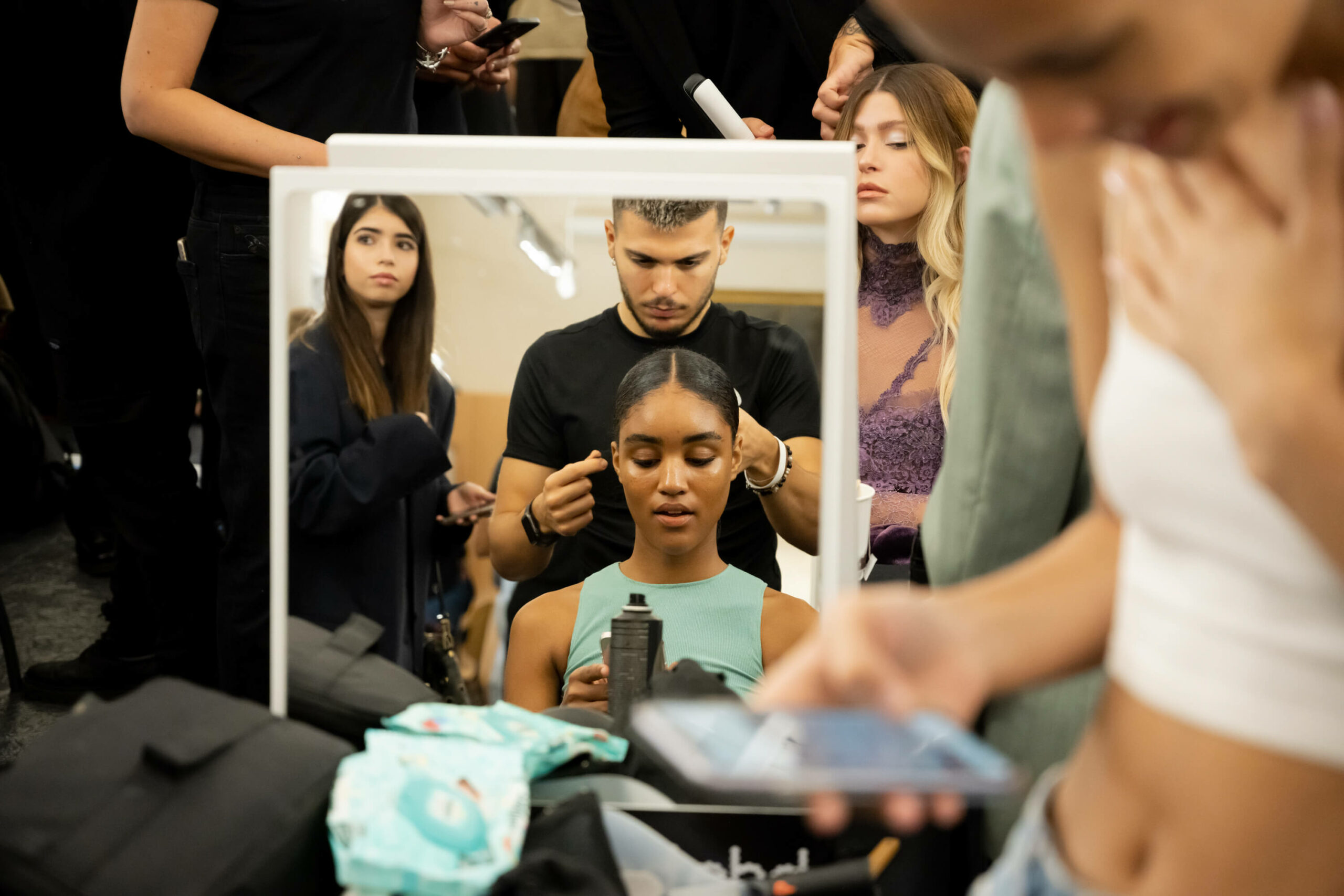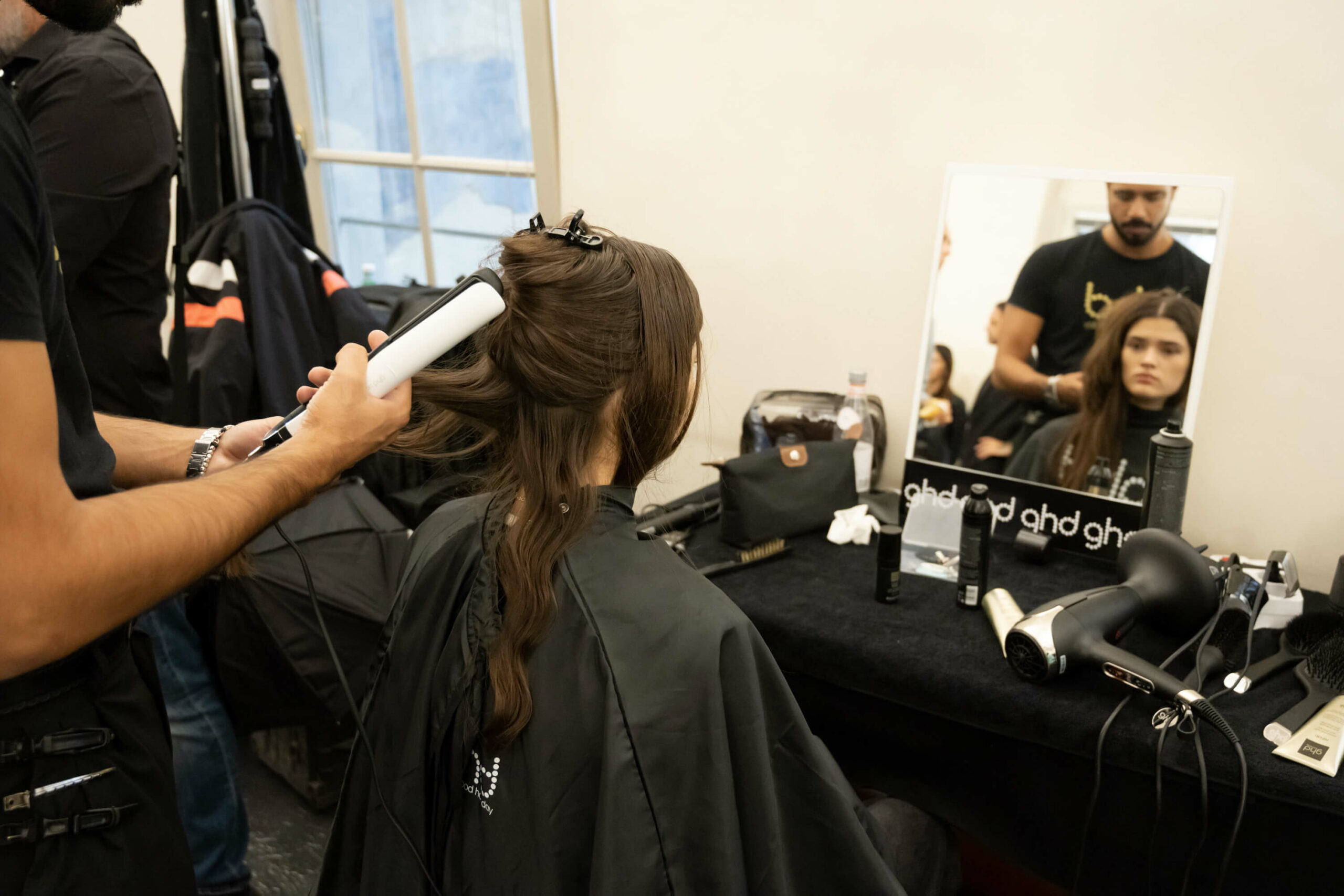 The makeup, in turn, designed by Luciano Chiarello for NARS, plays on the same themes of simplicity: natural base, no mascara, and matte lips, for an all-encompassing glow effect. Must-have products include Powermatte, Light Reflecting Foundation Laguna Bronzing Cream, and Drunk Elephant's Marula Oil for a final wet touch.
.