Ermanno Scervino is synonymous with femininity, harmony, beauty: it is precisely this concept, the ever-changing beauty of women, that inspired the designer for the FW22 collection. As if beauty is was an inspiring Muse, and he was the link between the world of possibilities and that of reality.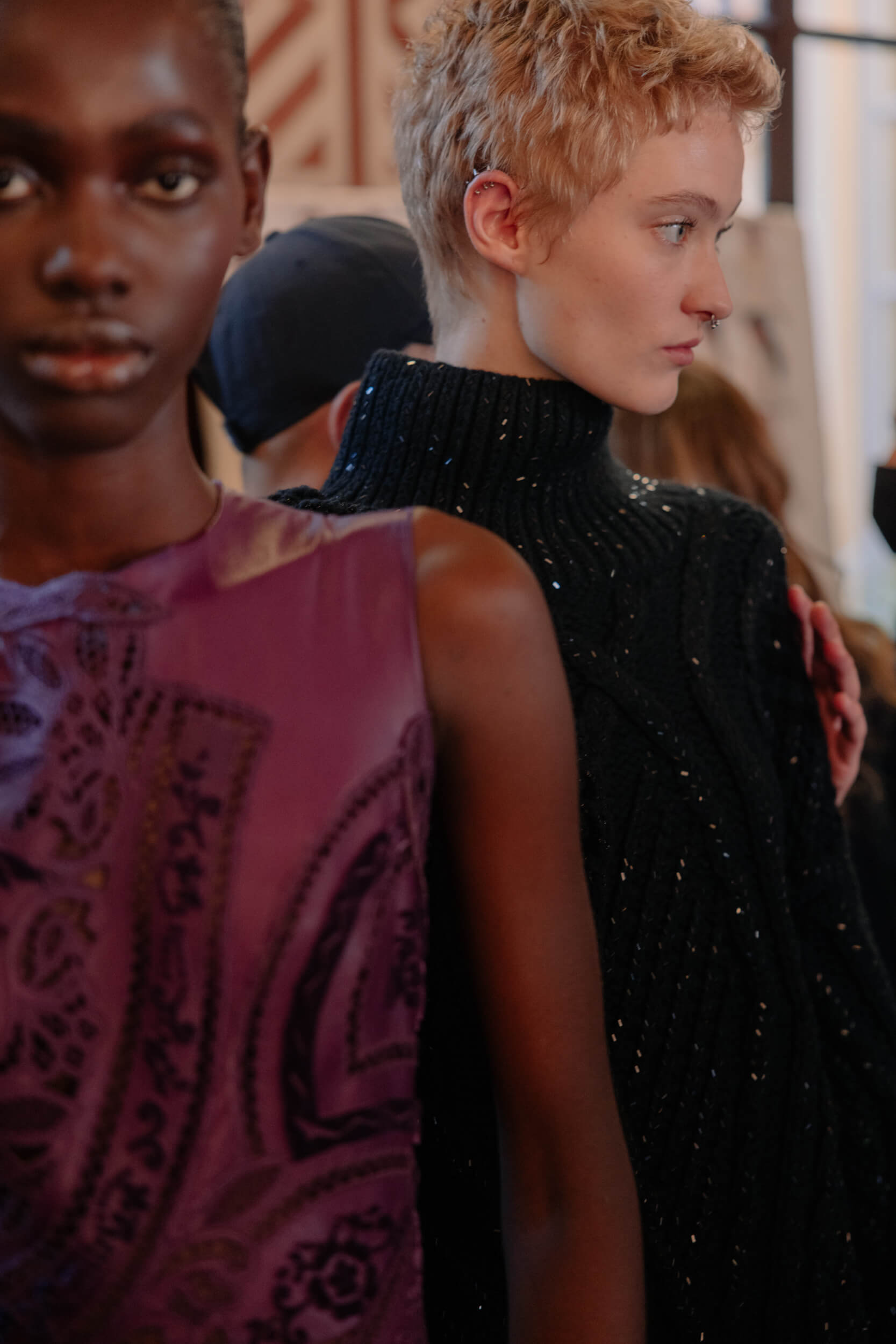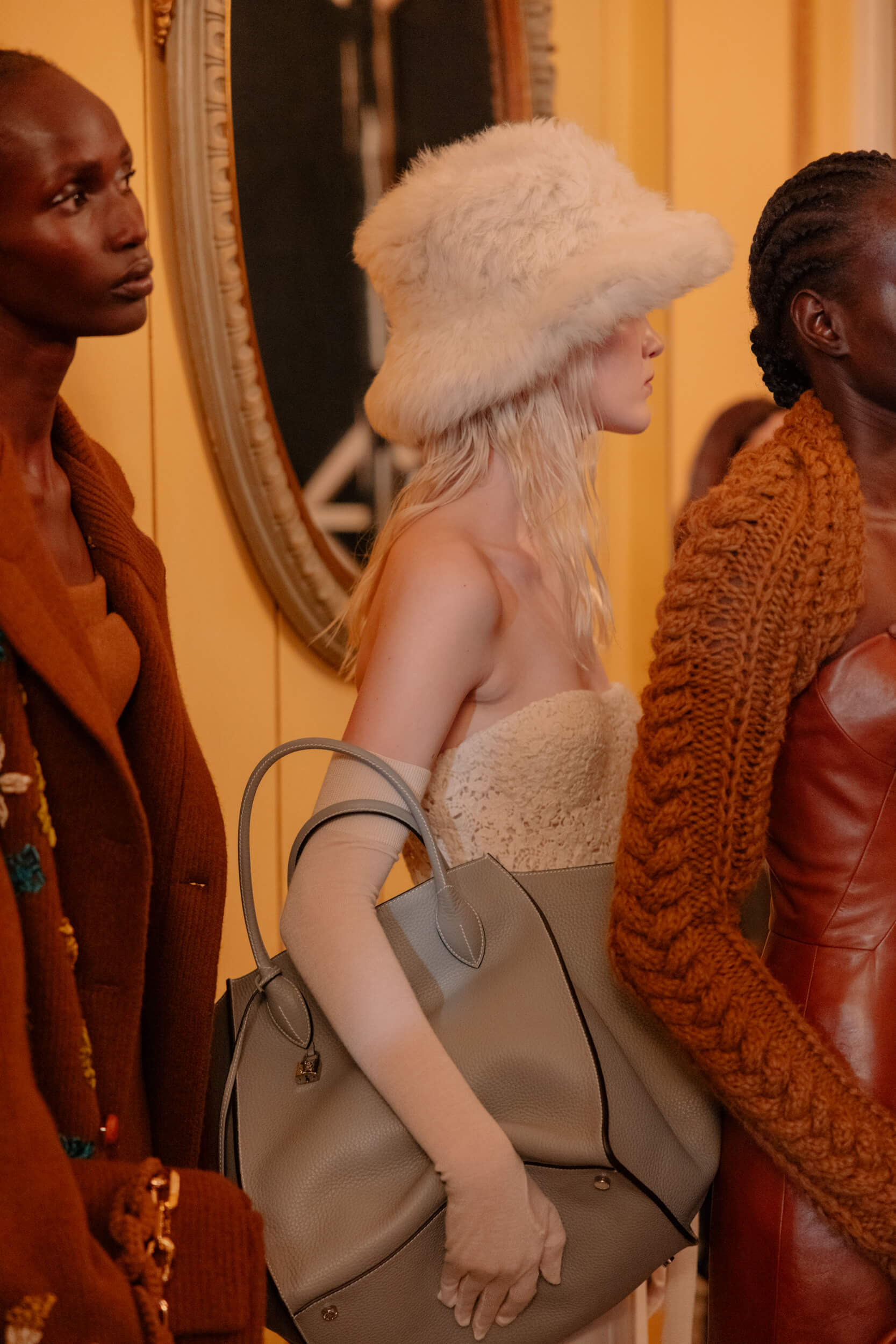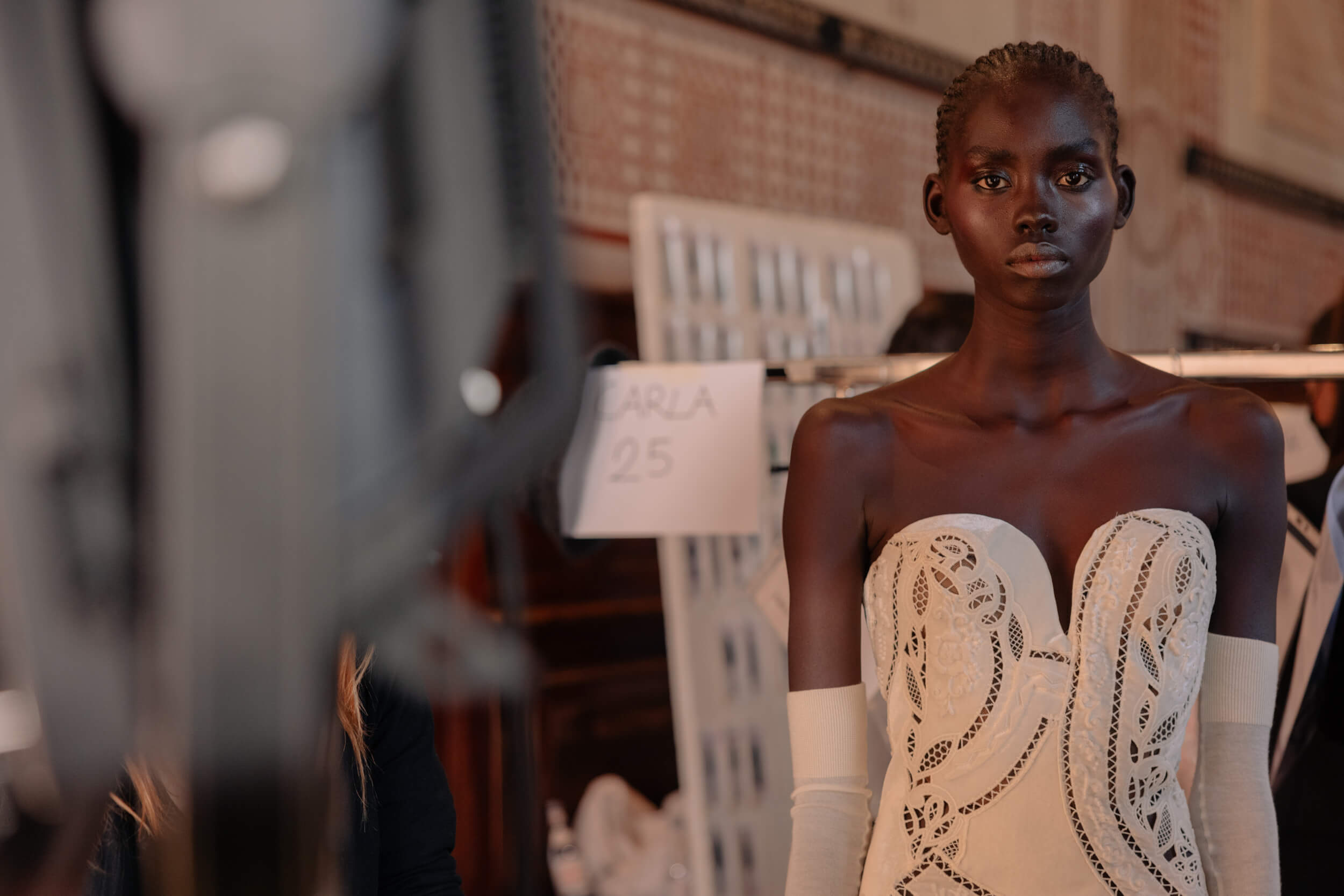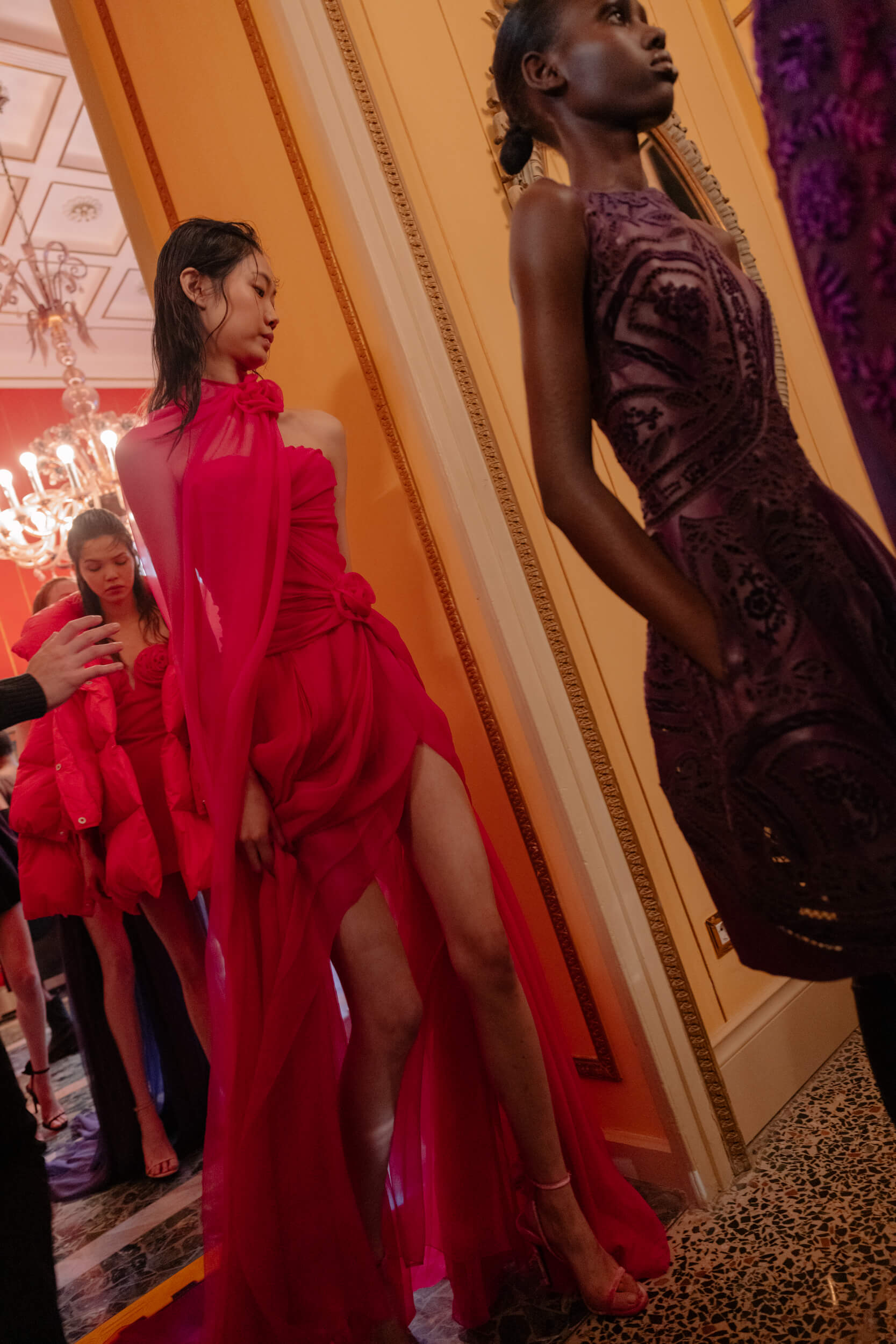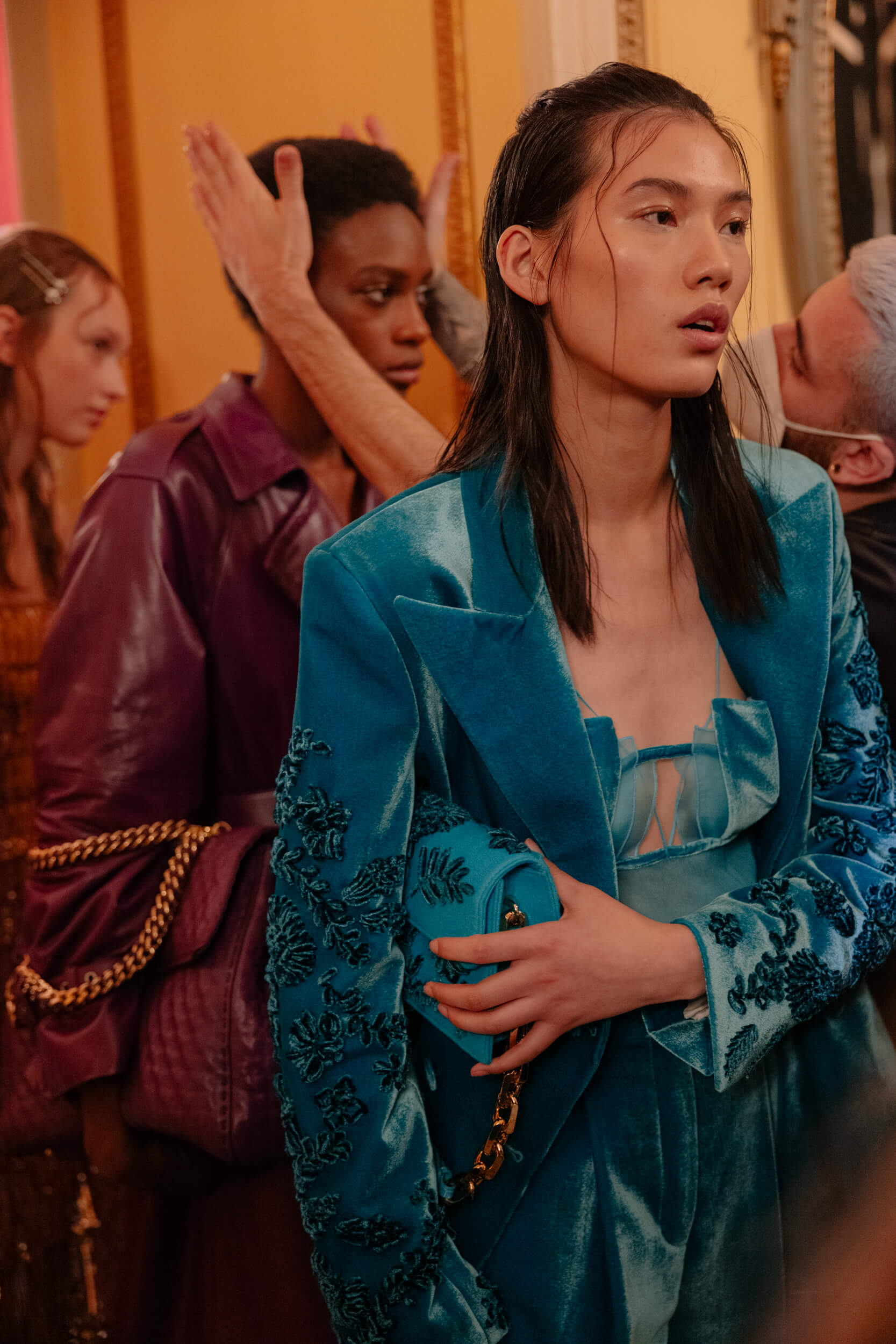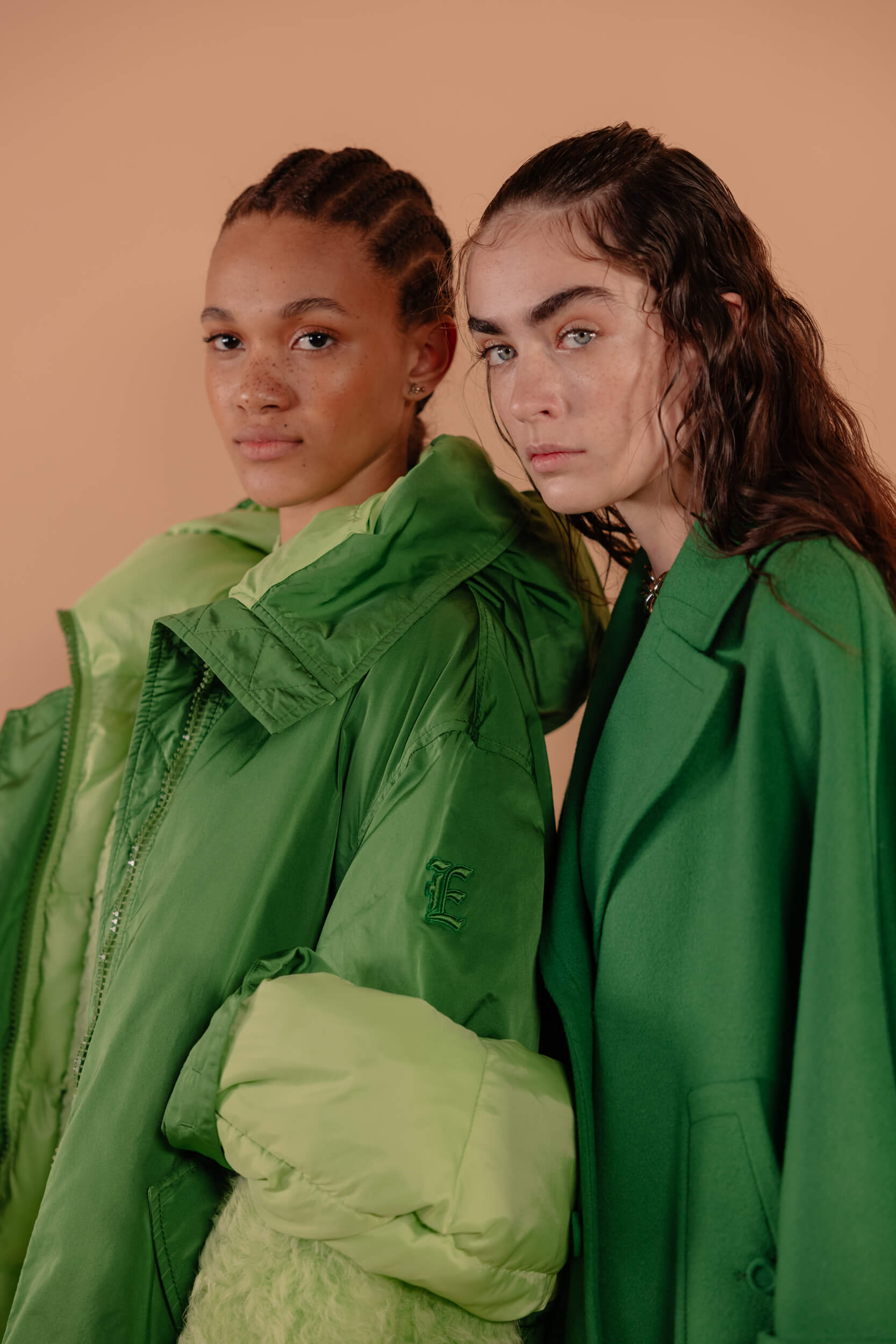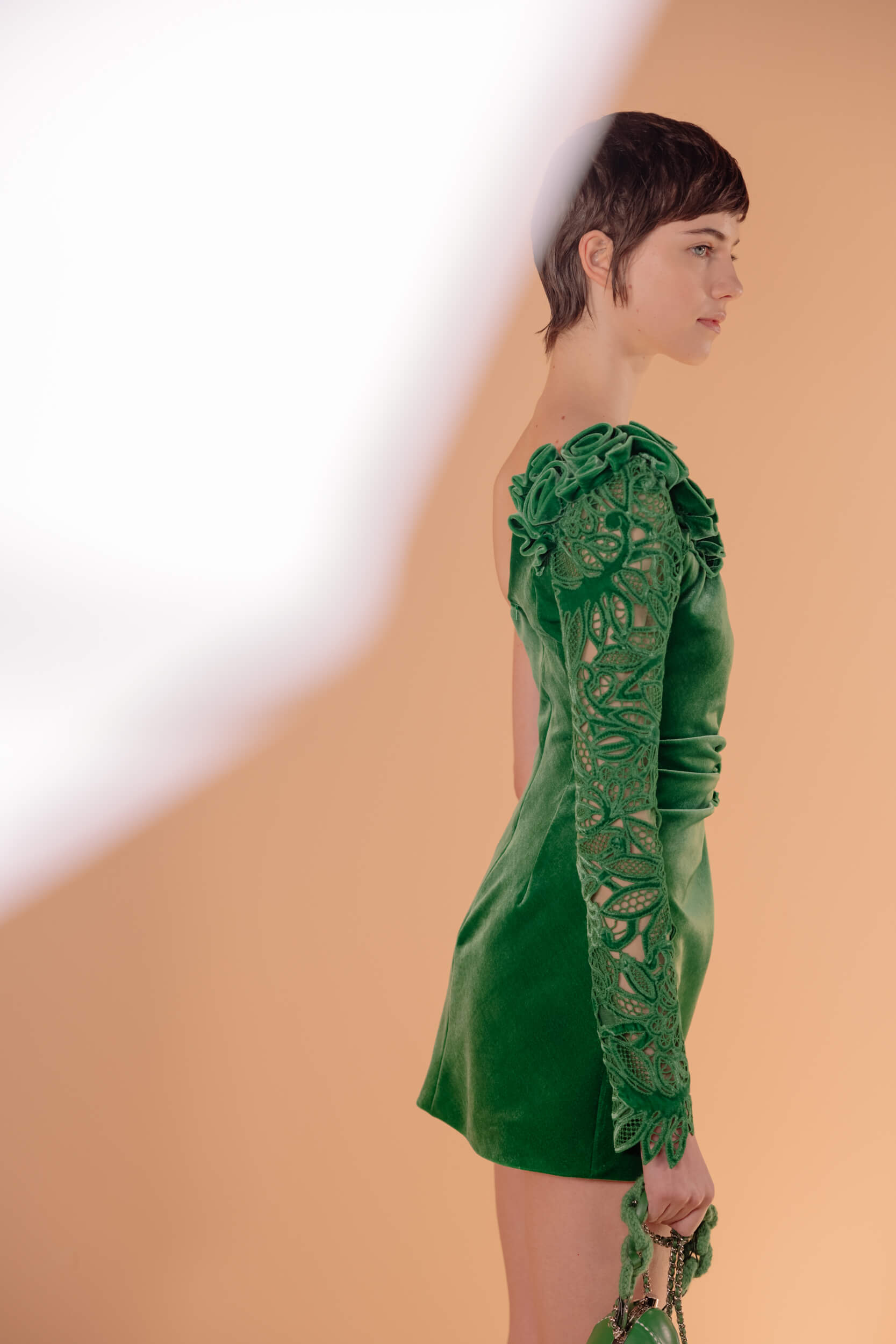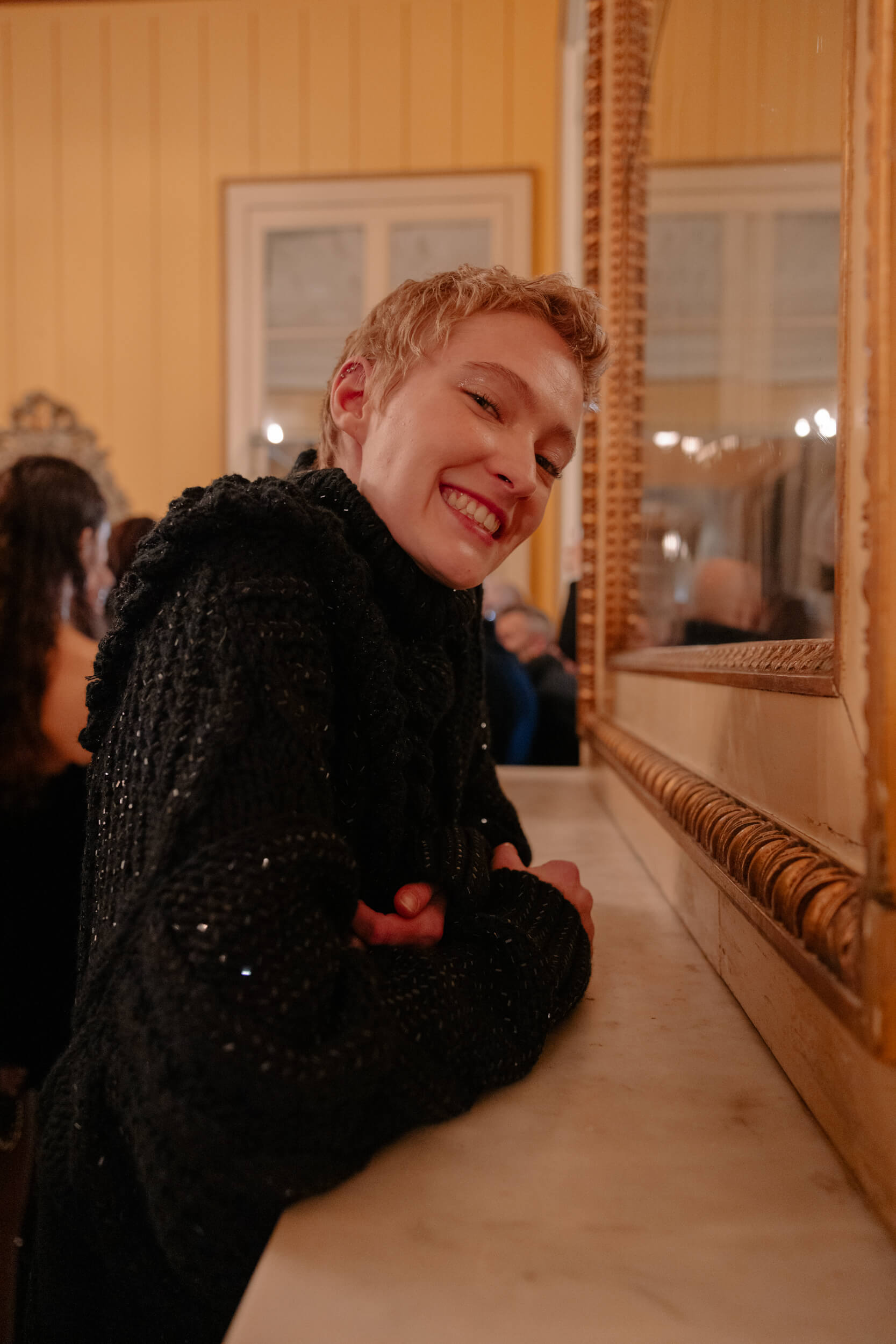 Ermanno Scervino FW22
MOODBOARD
According to Ermanno Scervino, the focus of beauty, for the next season, is on a game of contrasts: unpredictable, unique, but still in line with the needs of today's women, who want to be elegant without giving up comfort. Looks range from couture inspirations to sports references, a combination further emphasized by the location, the sophisticated fencing room at the Società del Giardini.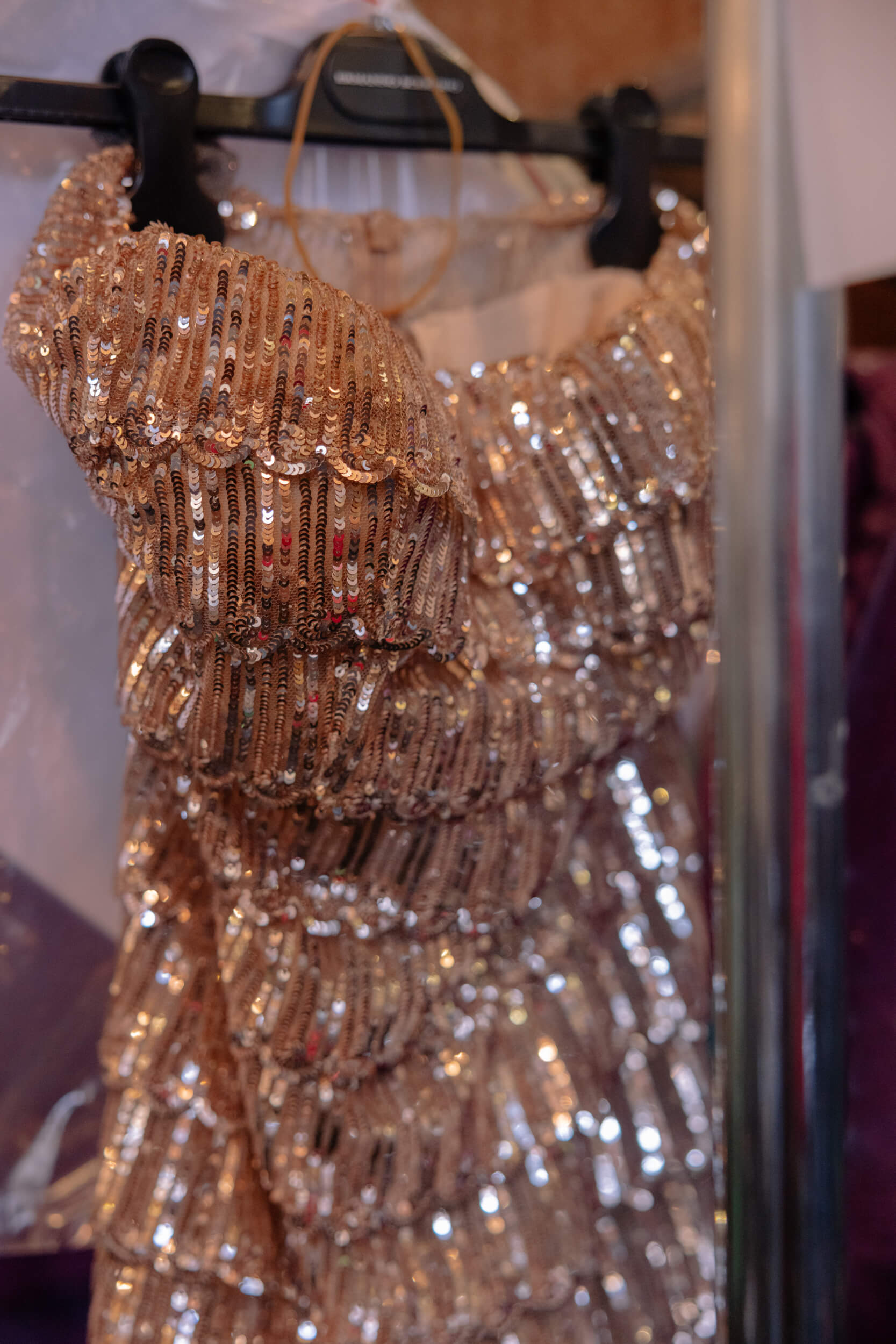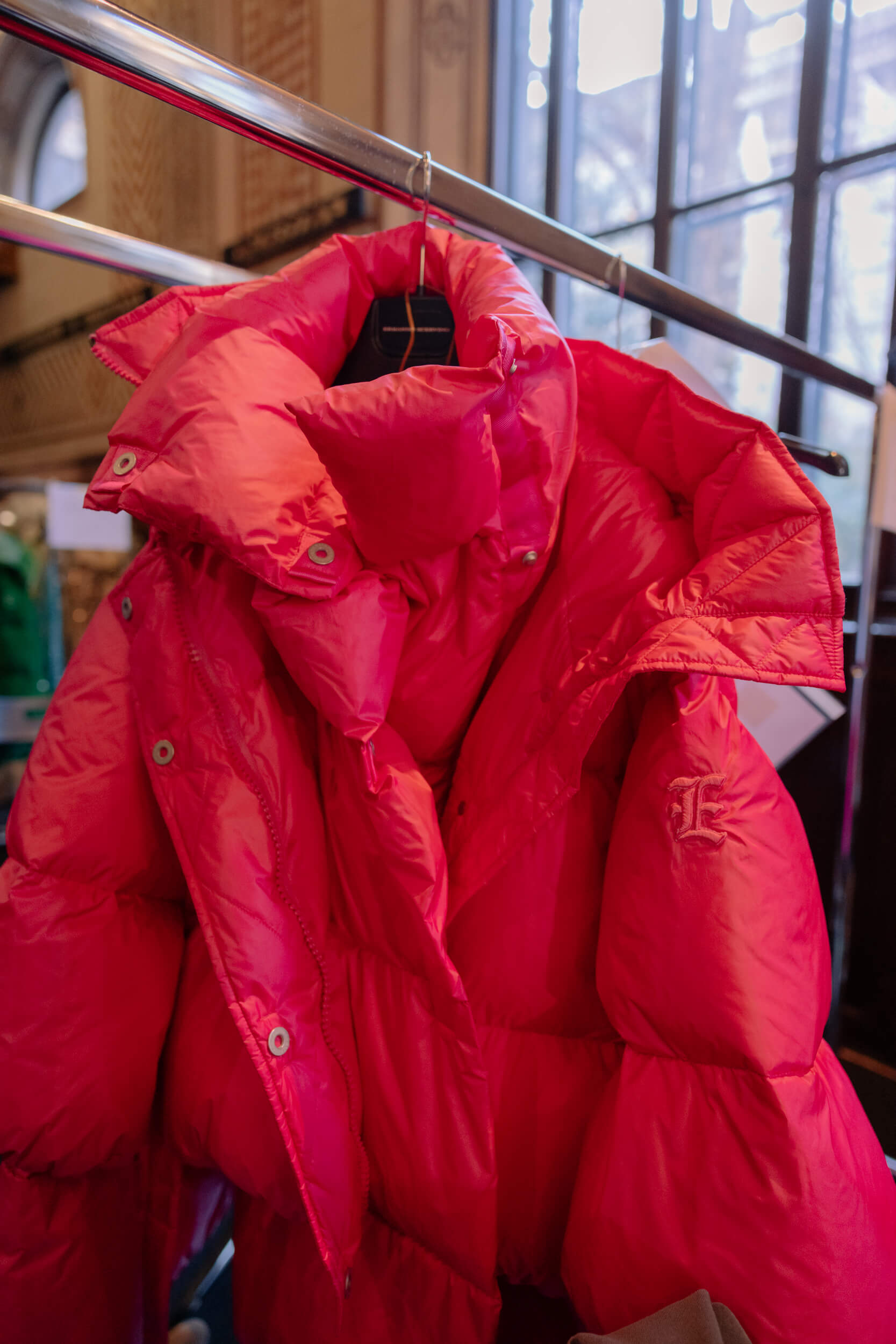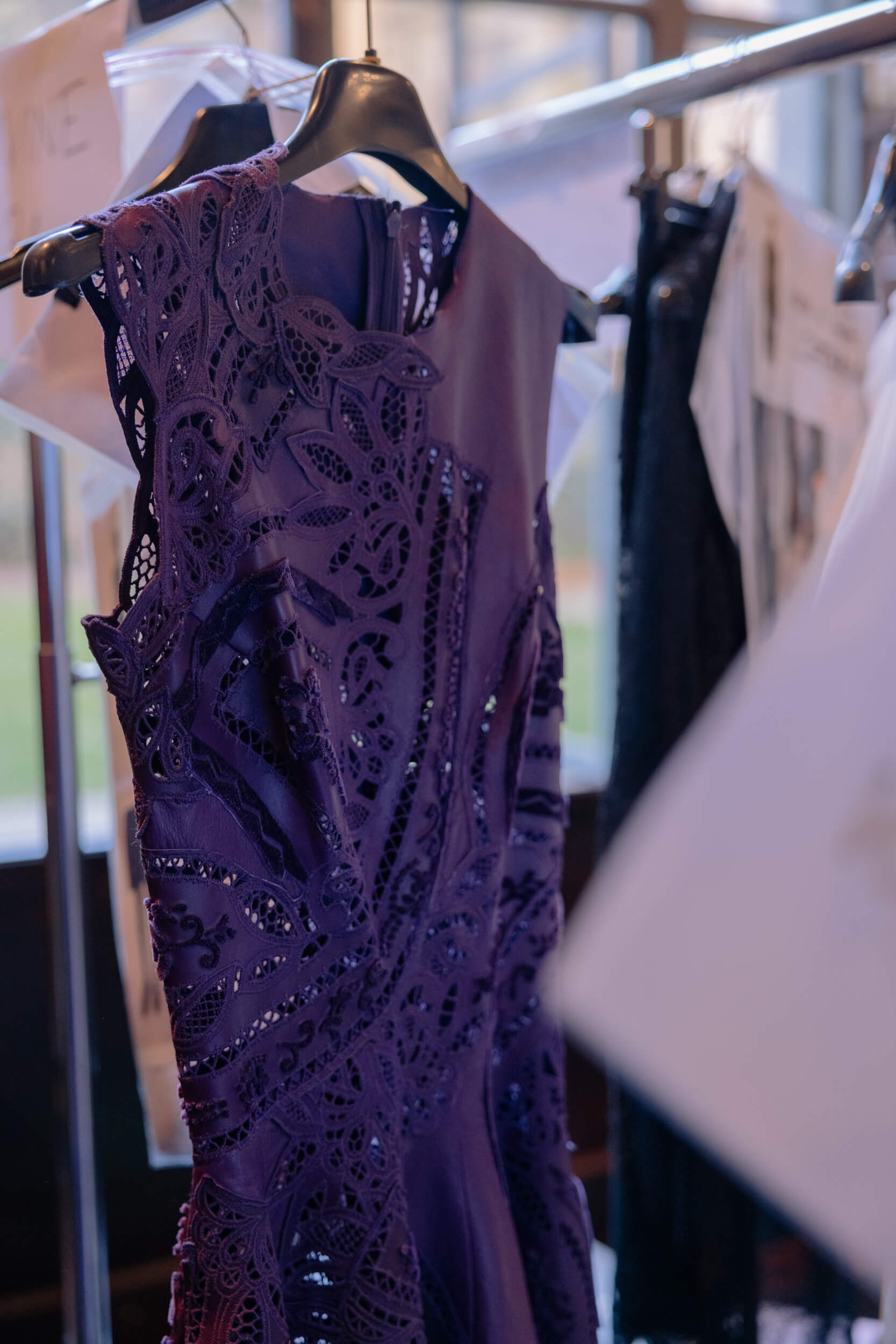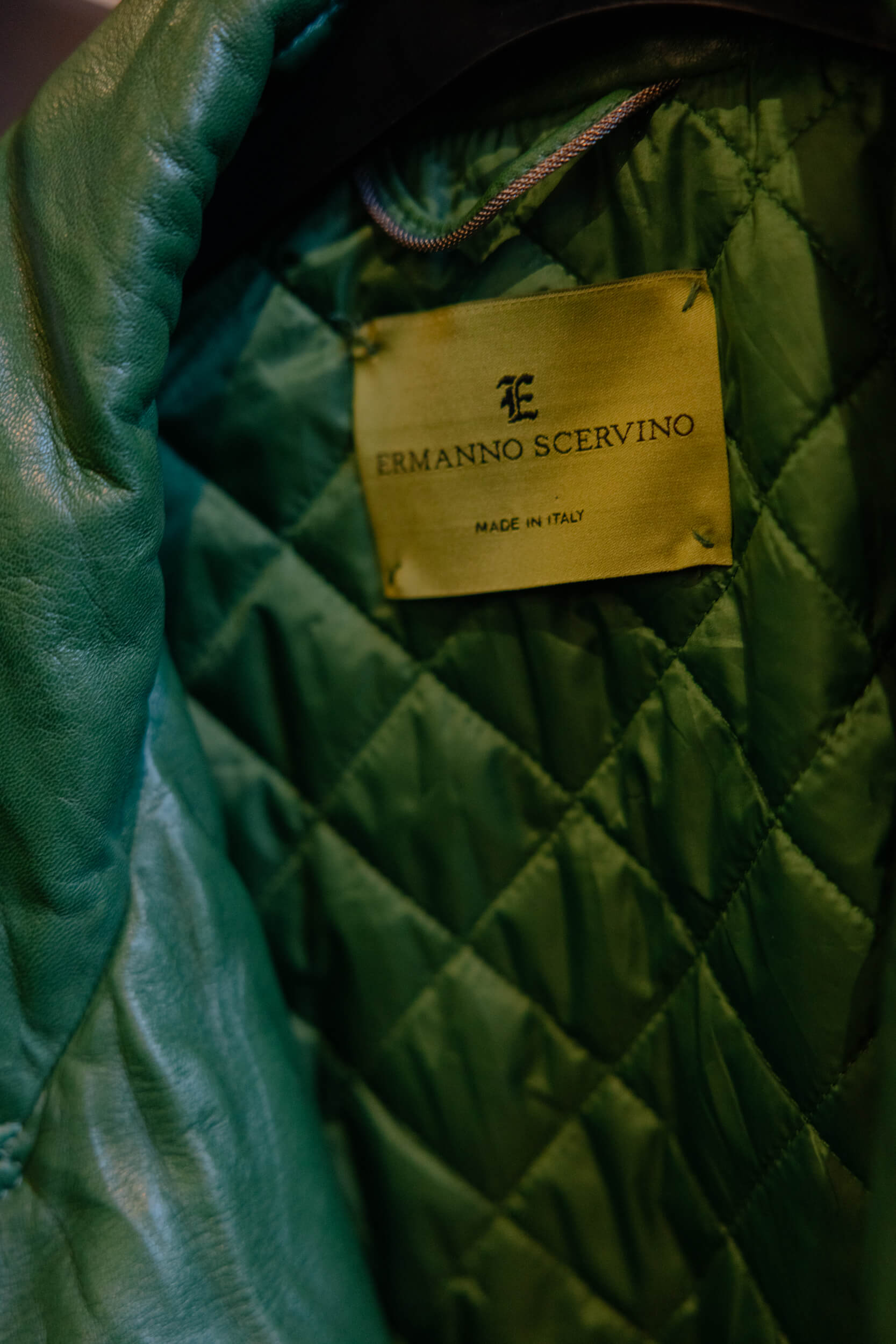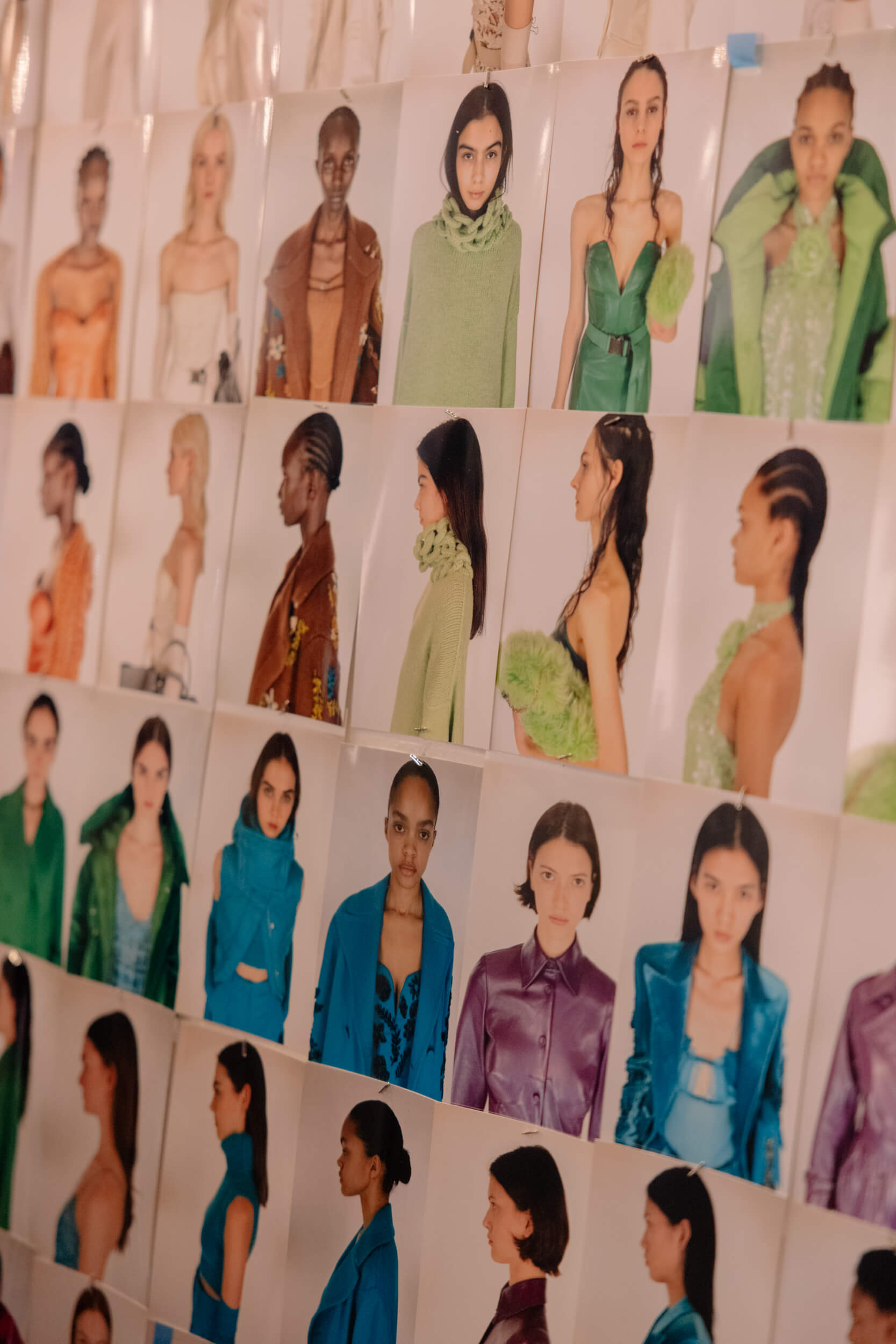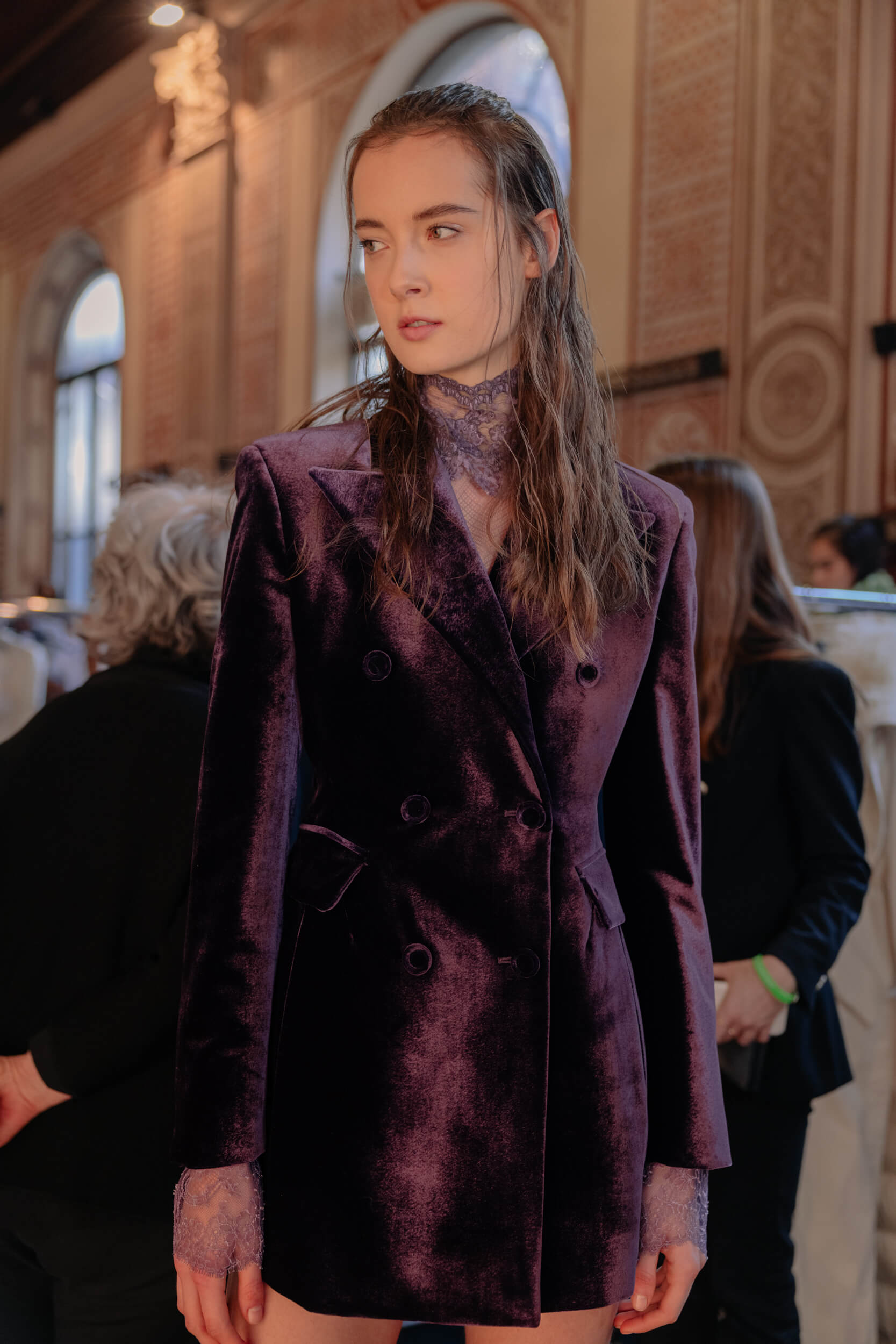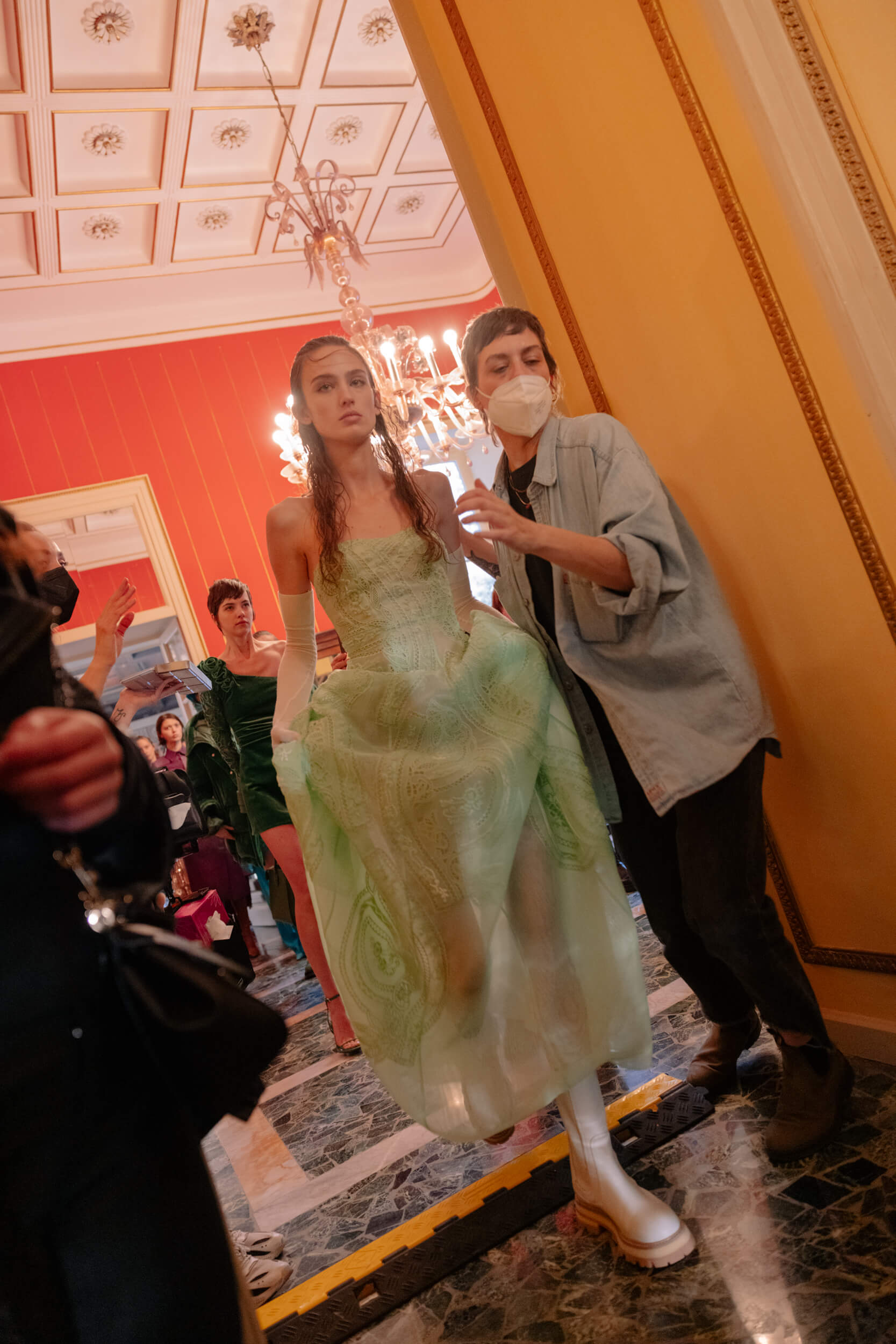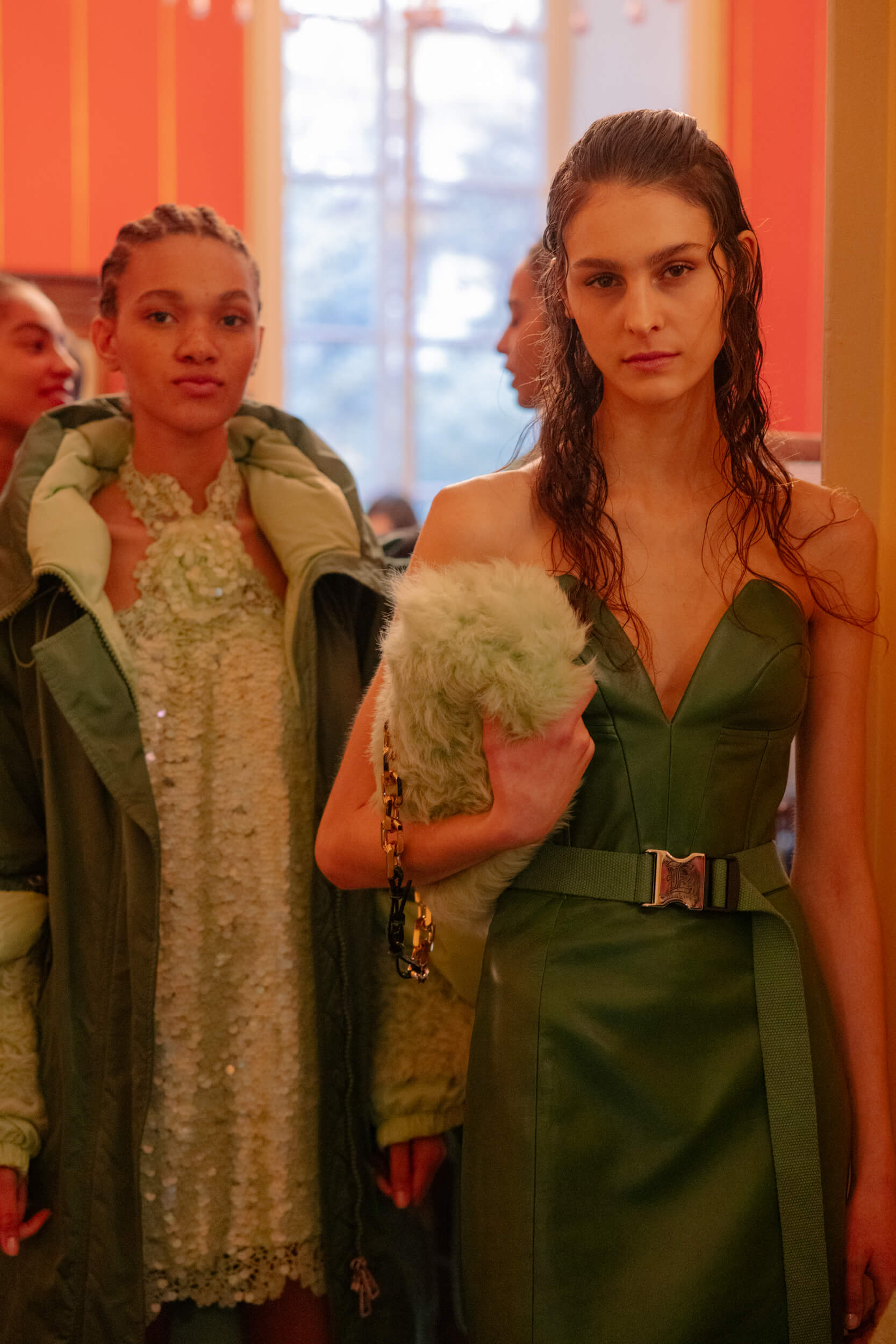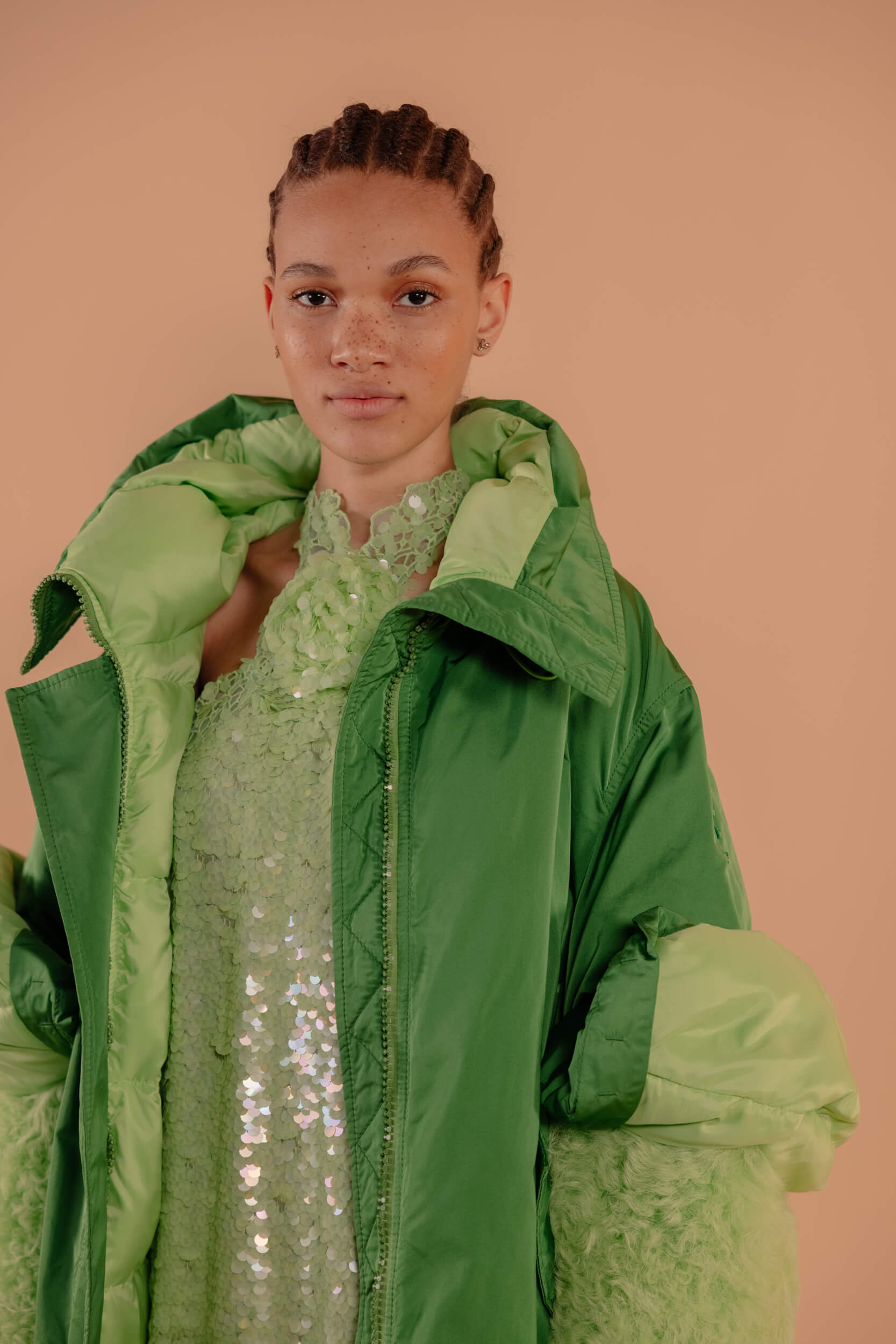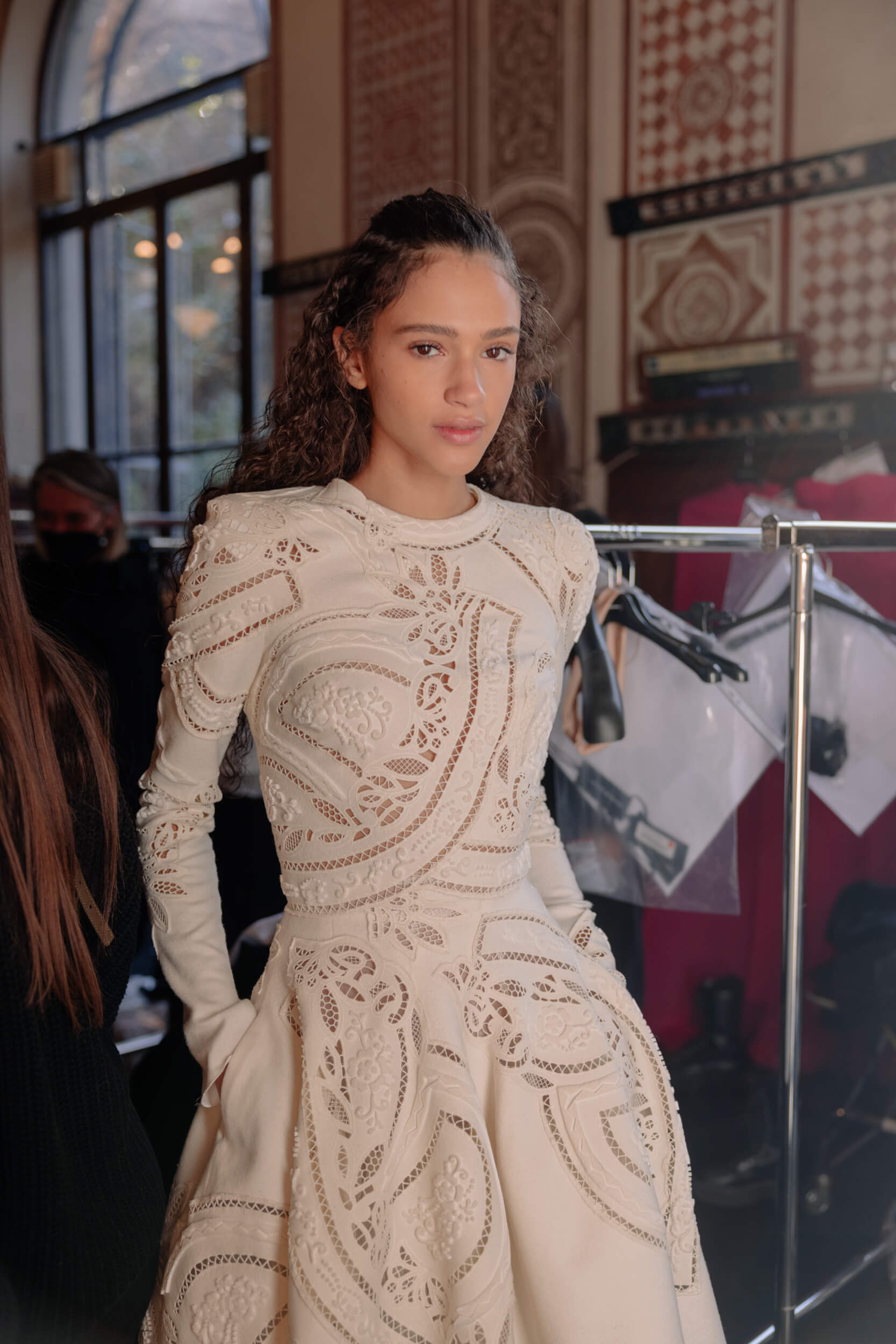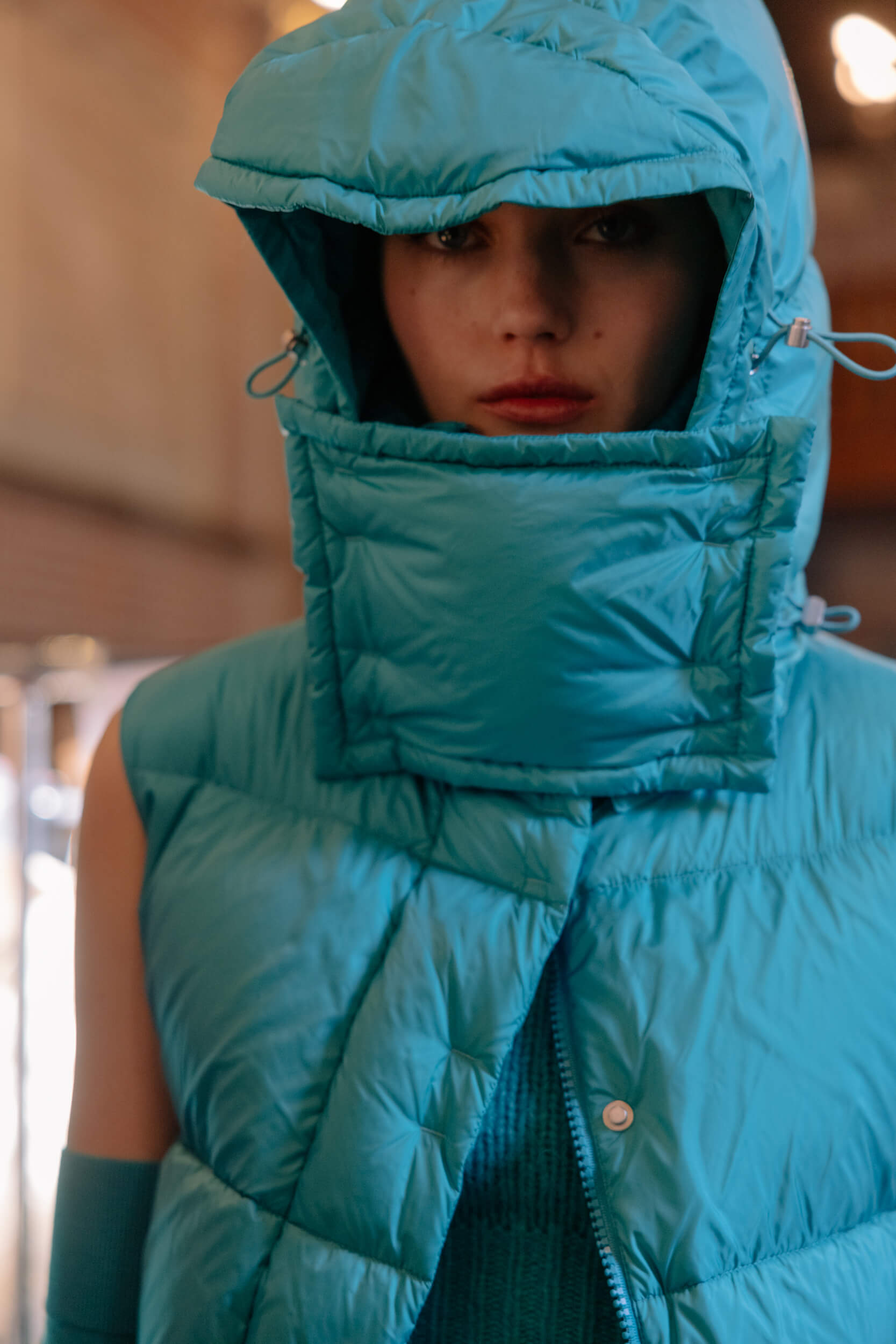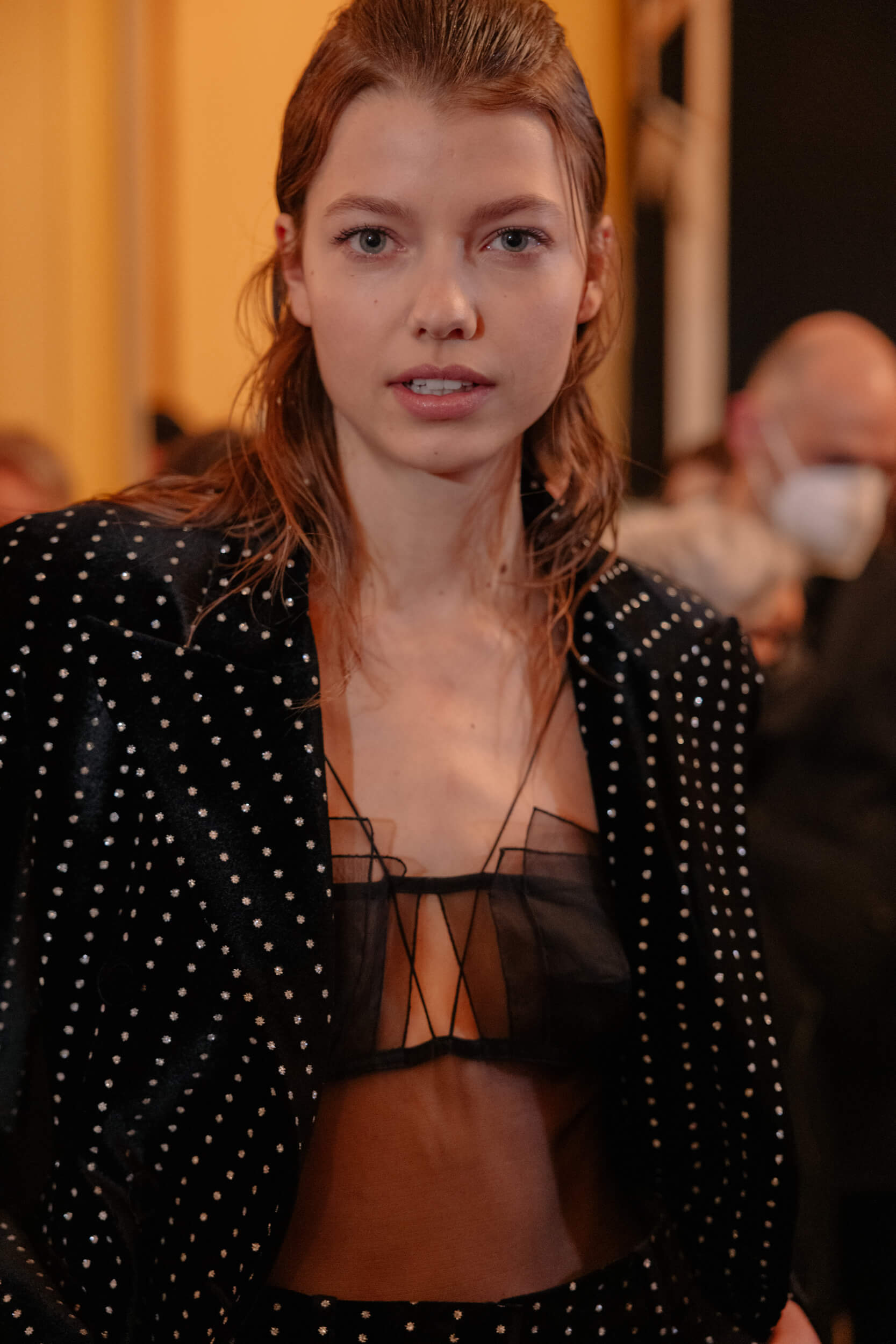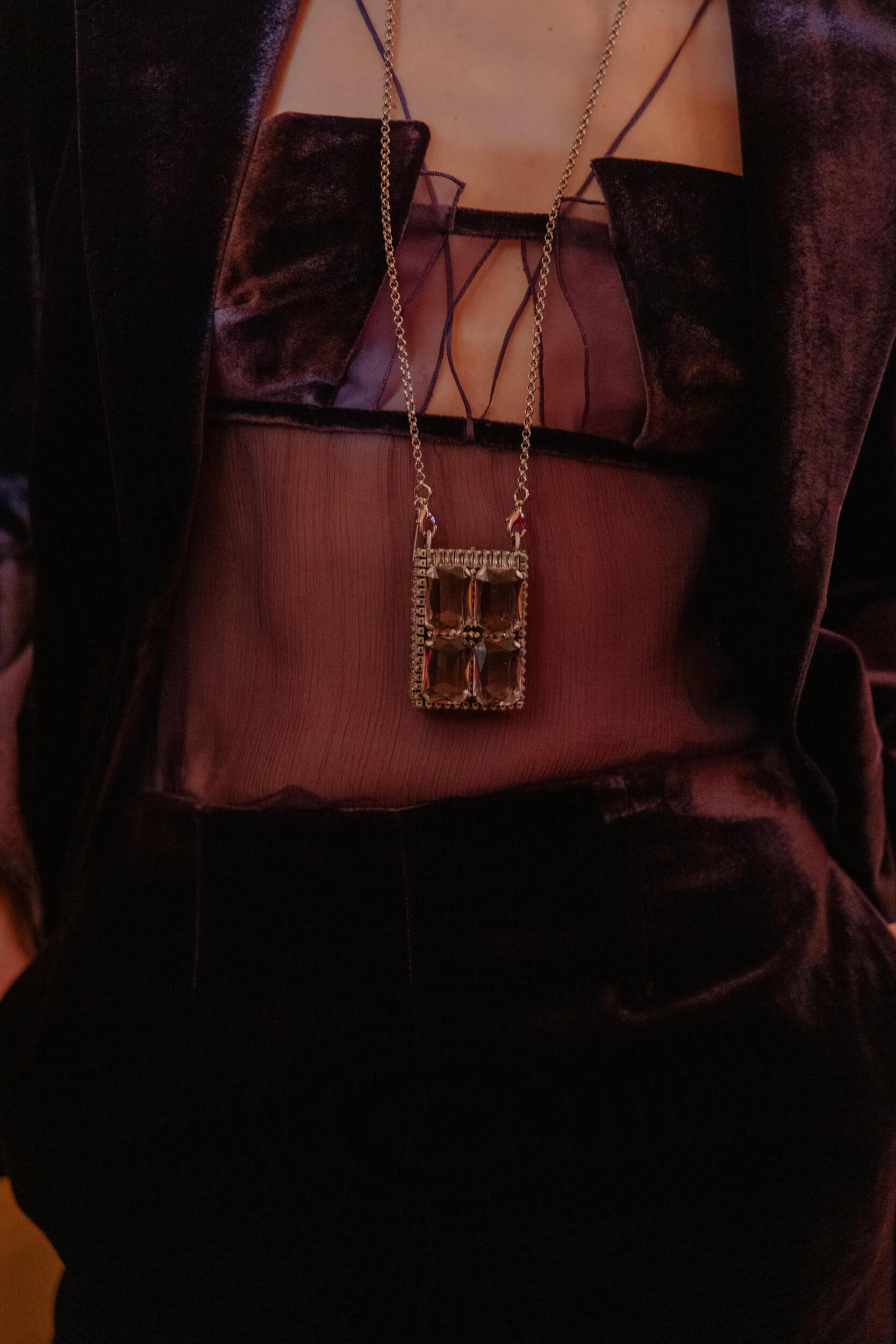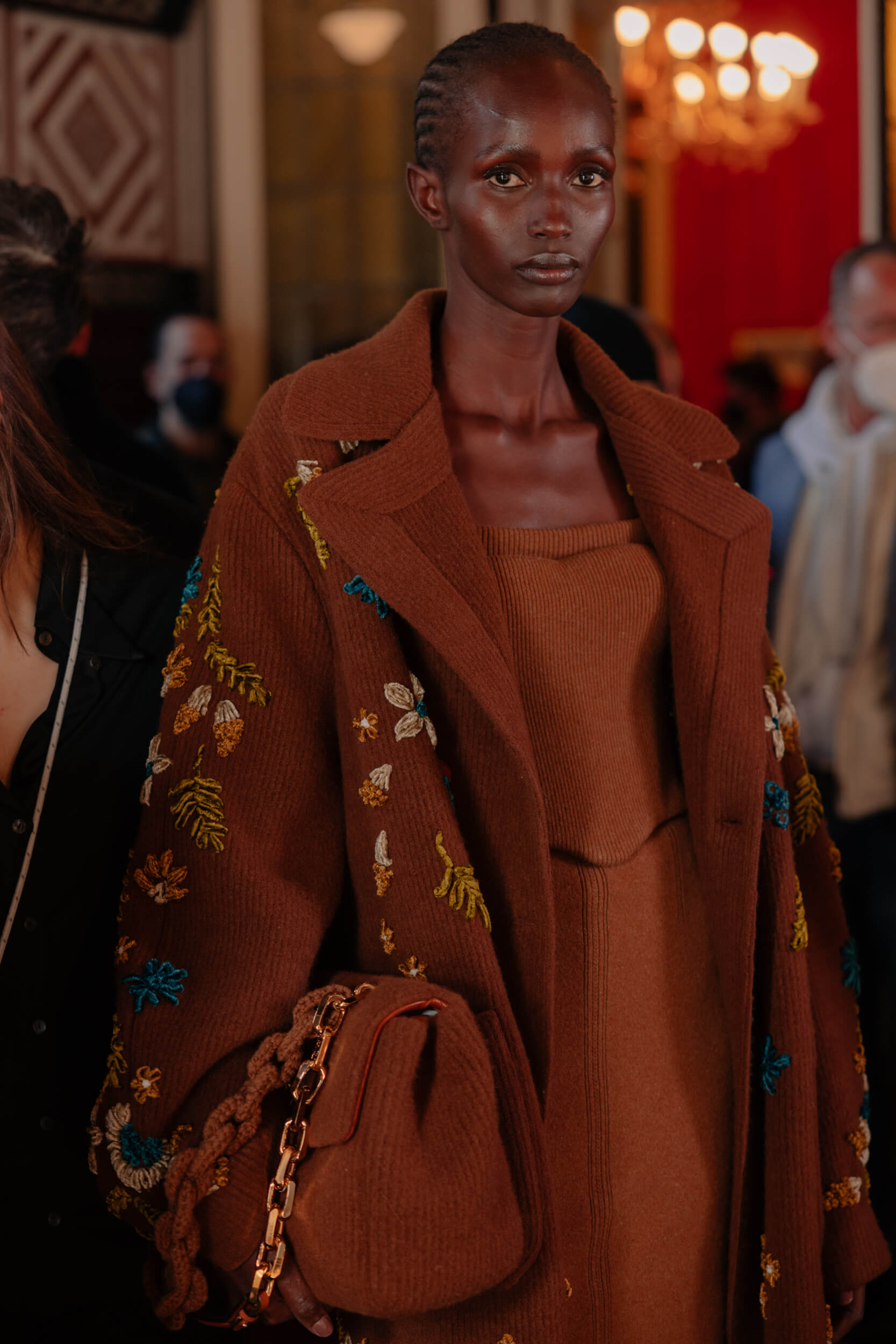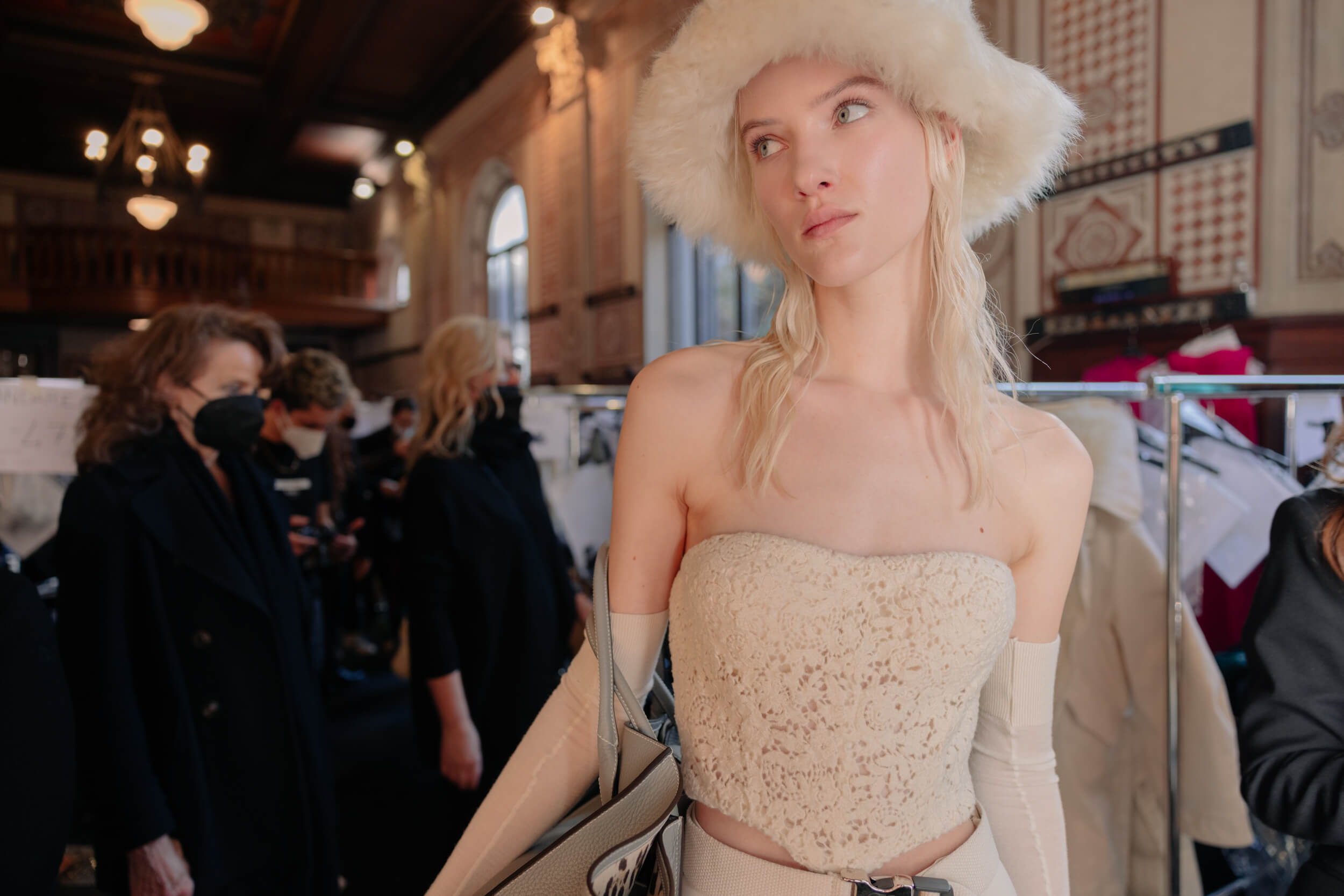 Between lace details and sportswear elements, between over-size shapes and corsets, we find a color palette that ranges from black to bright shades, such as coral and blue, where the protagonists are always them, the details and craftsmanship that give strength and bold vibes to the entire collection.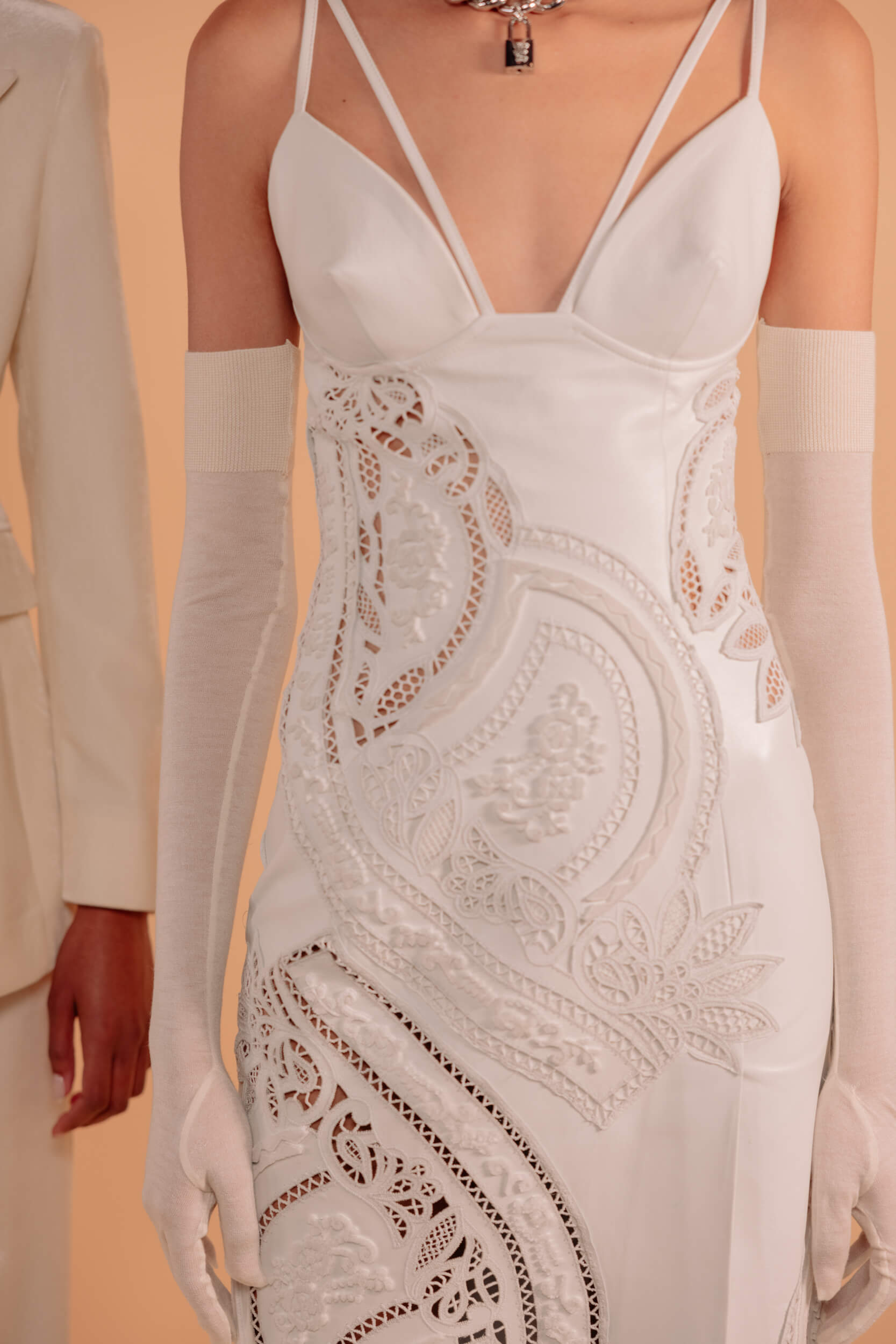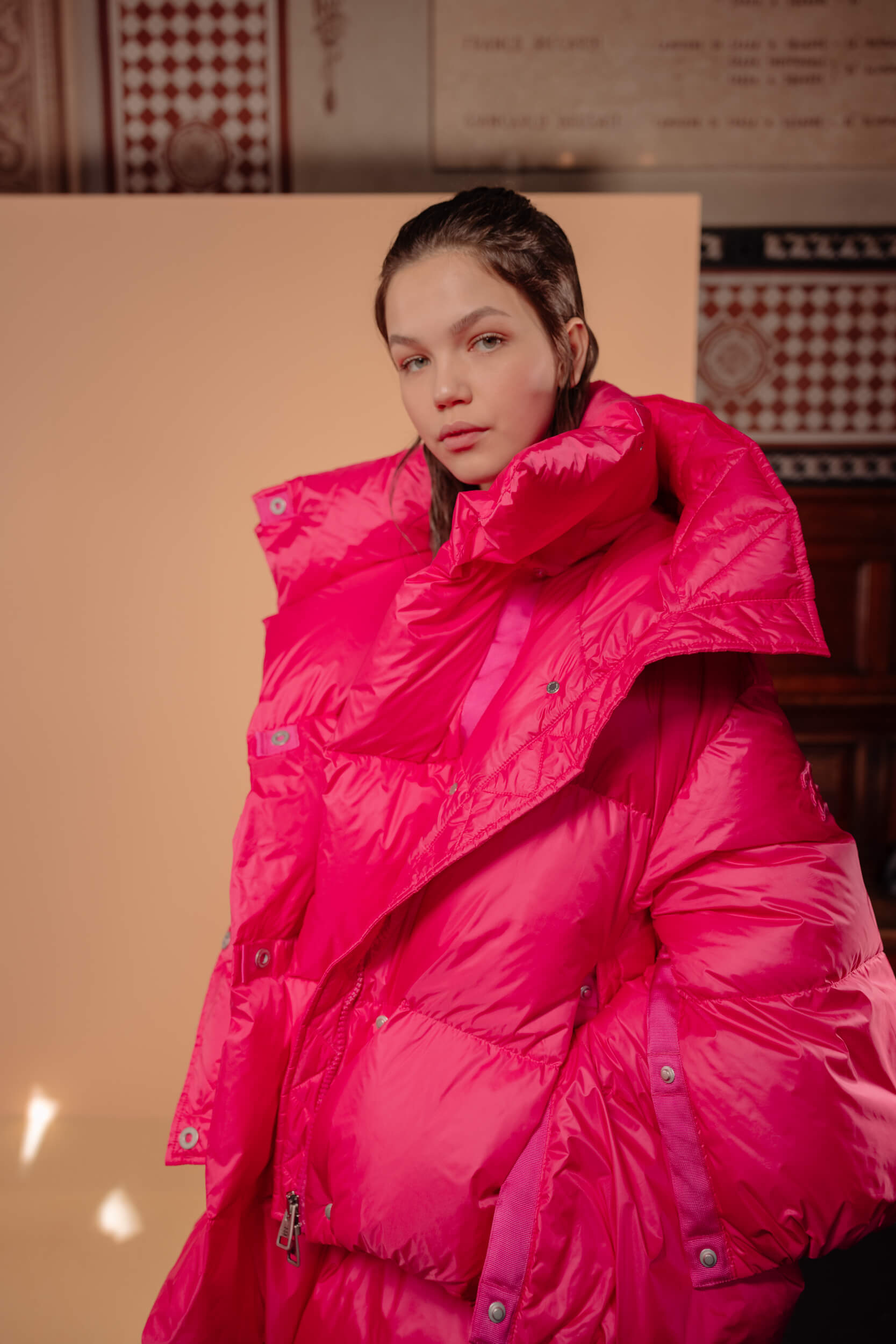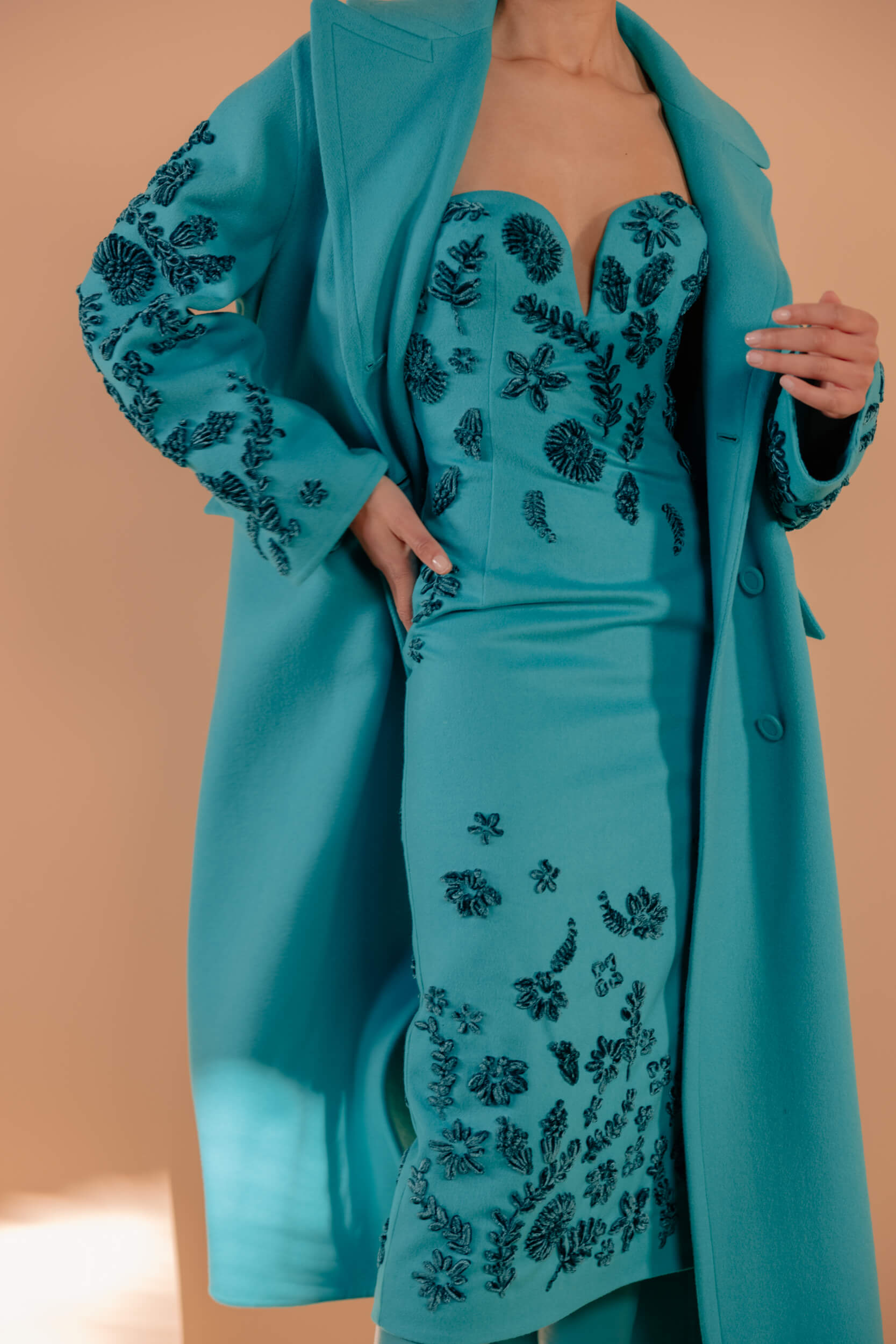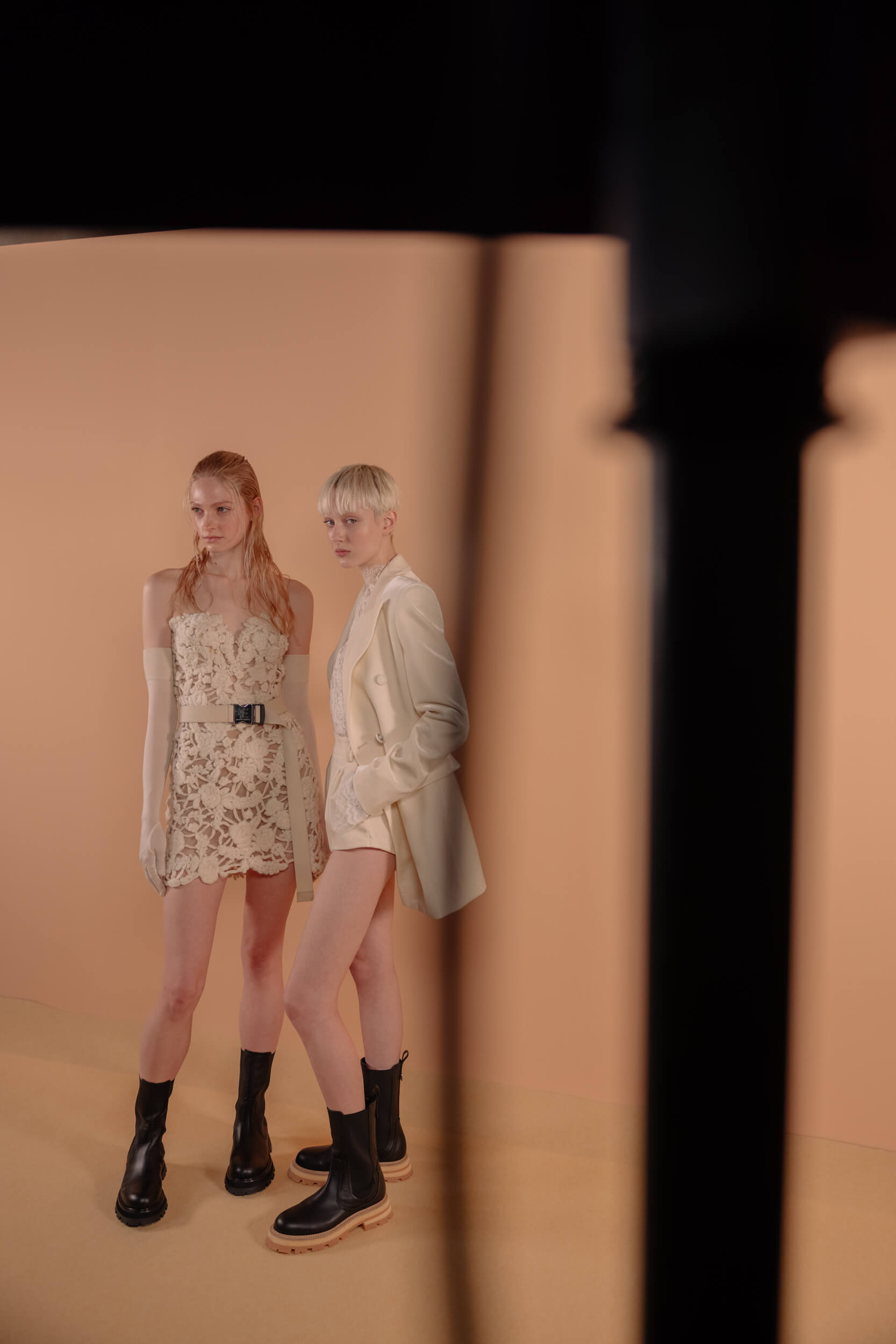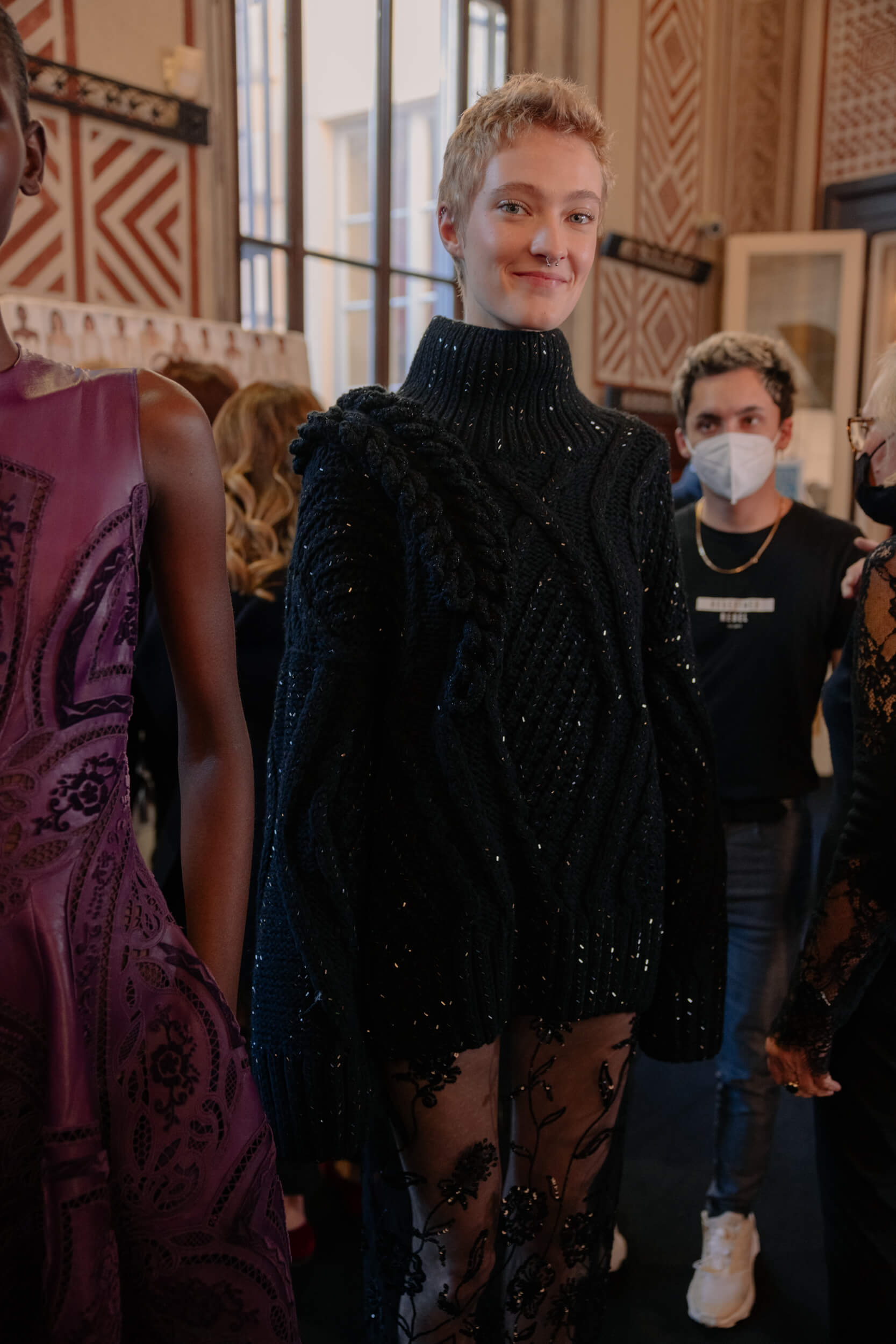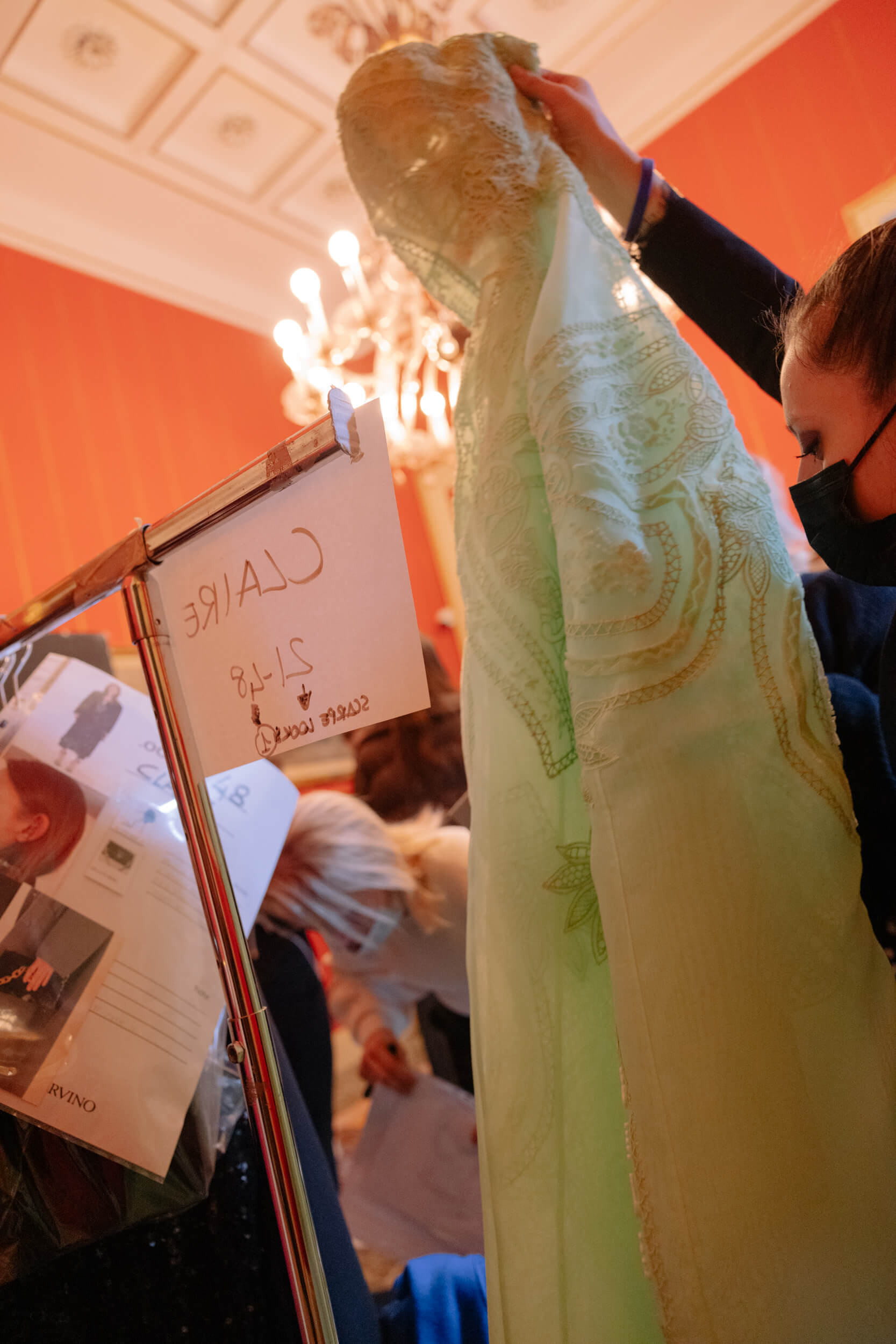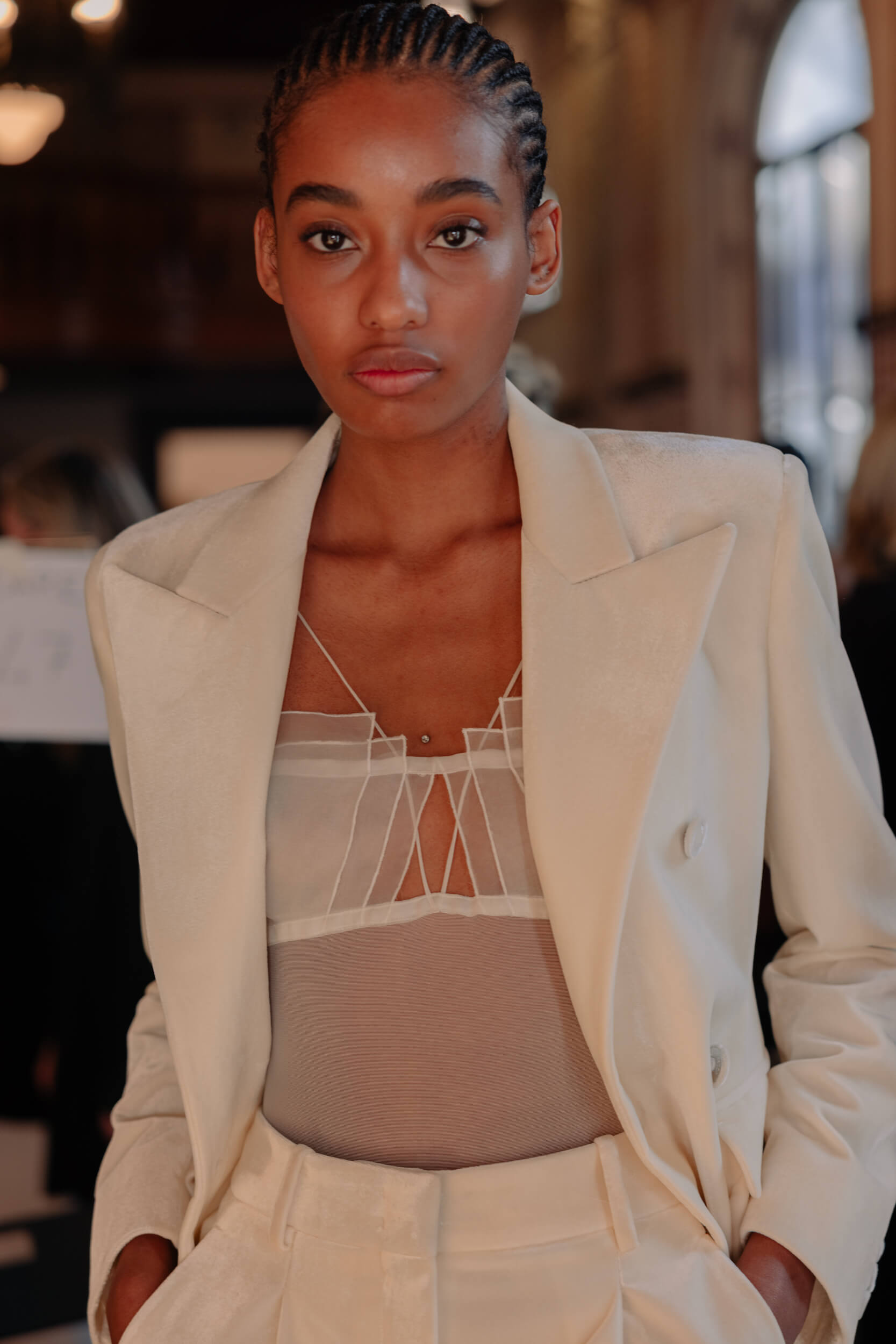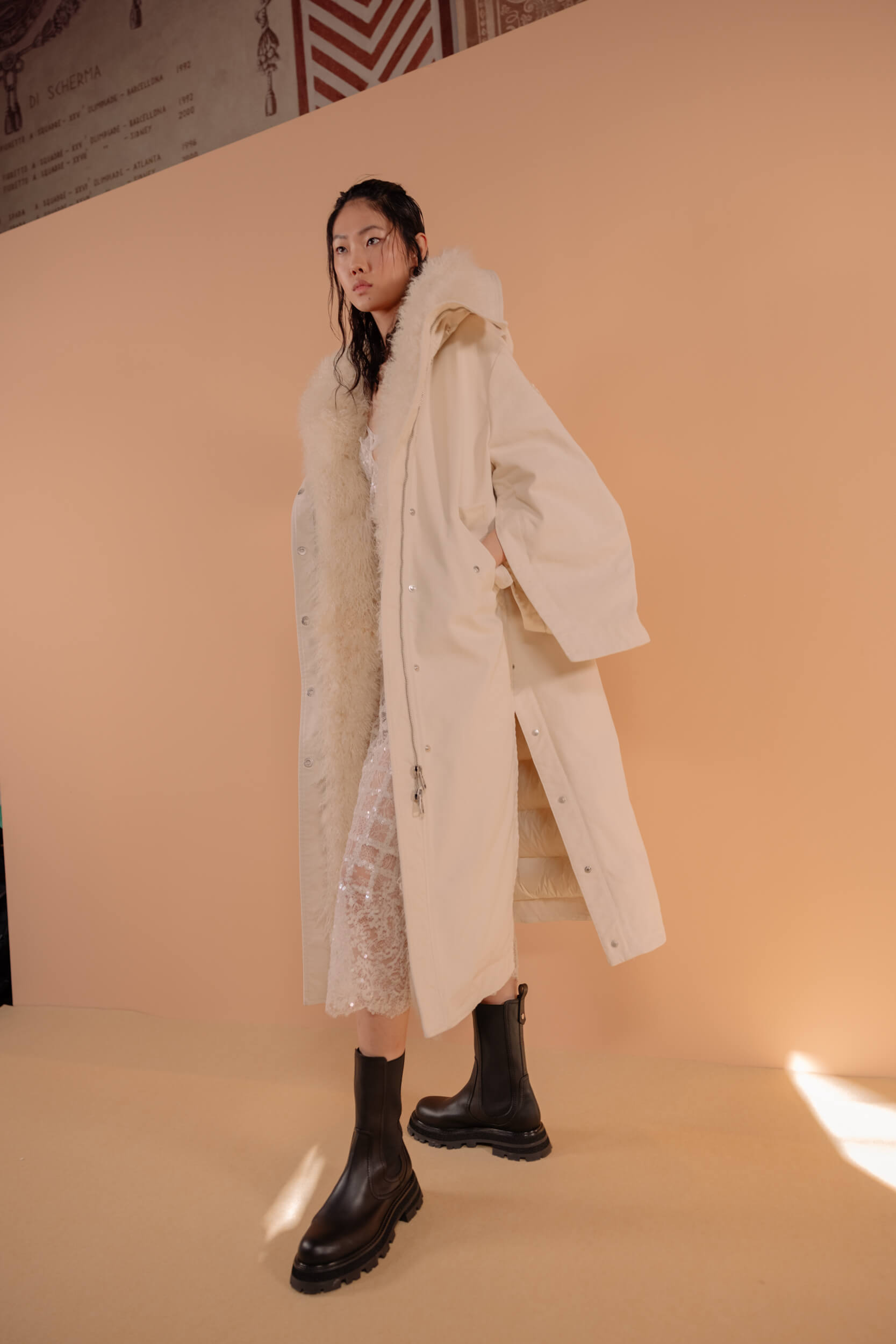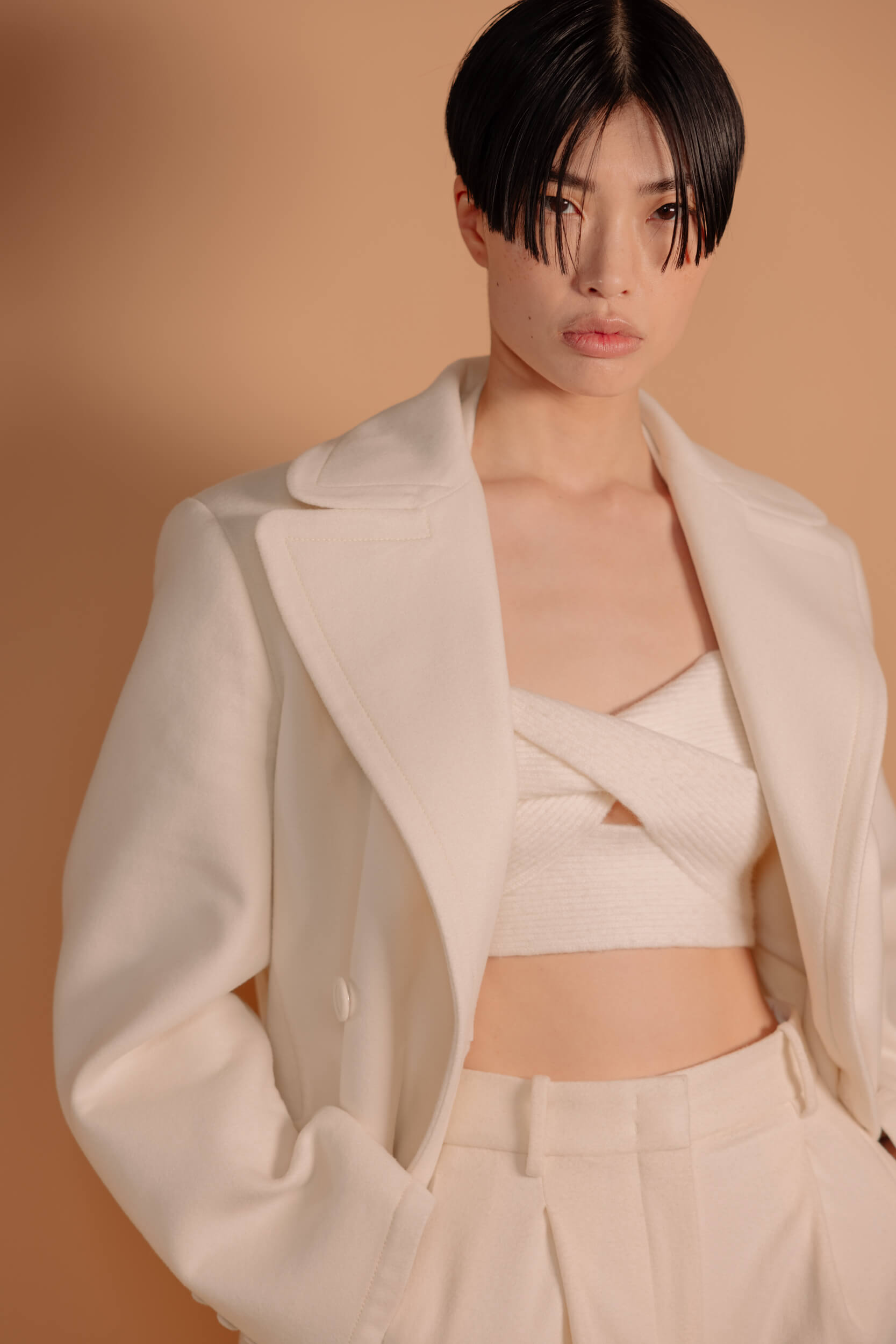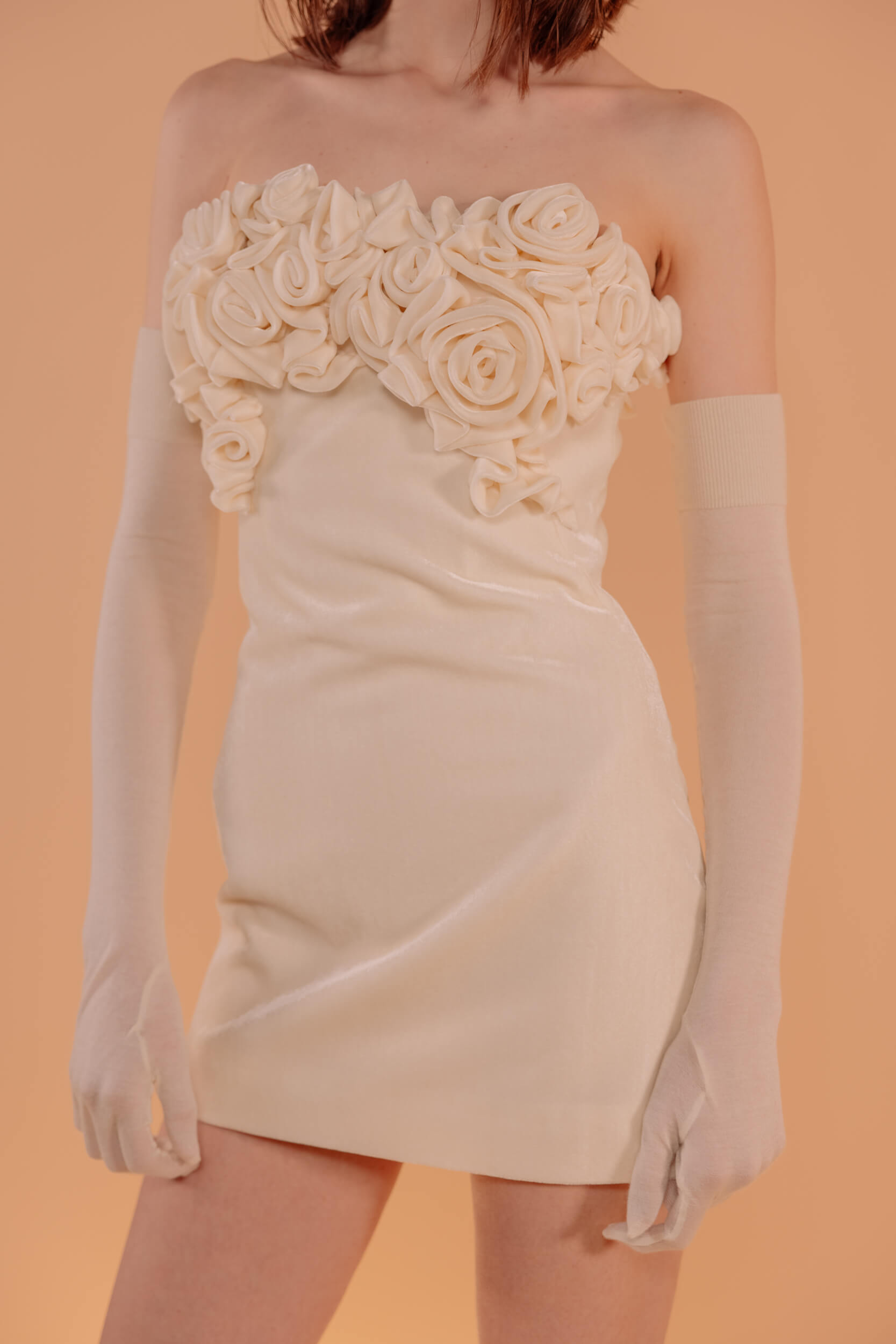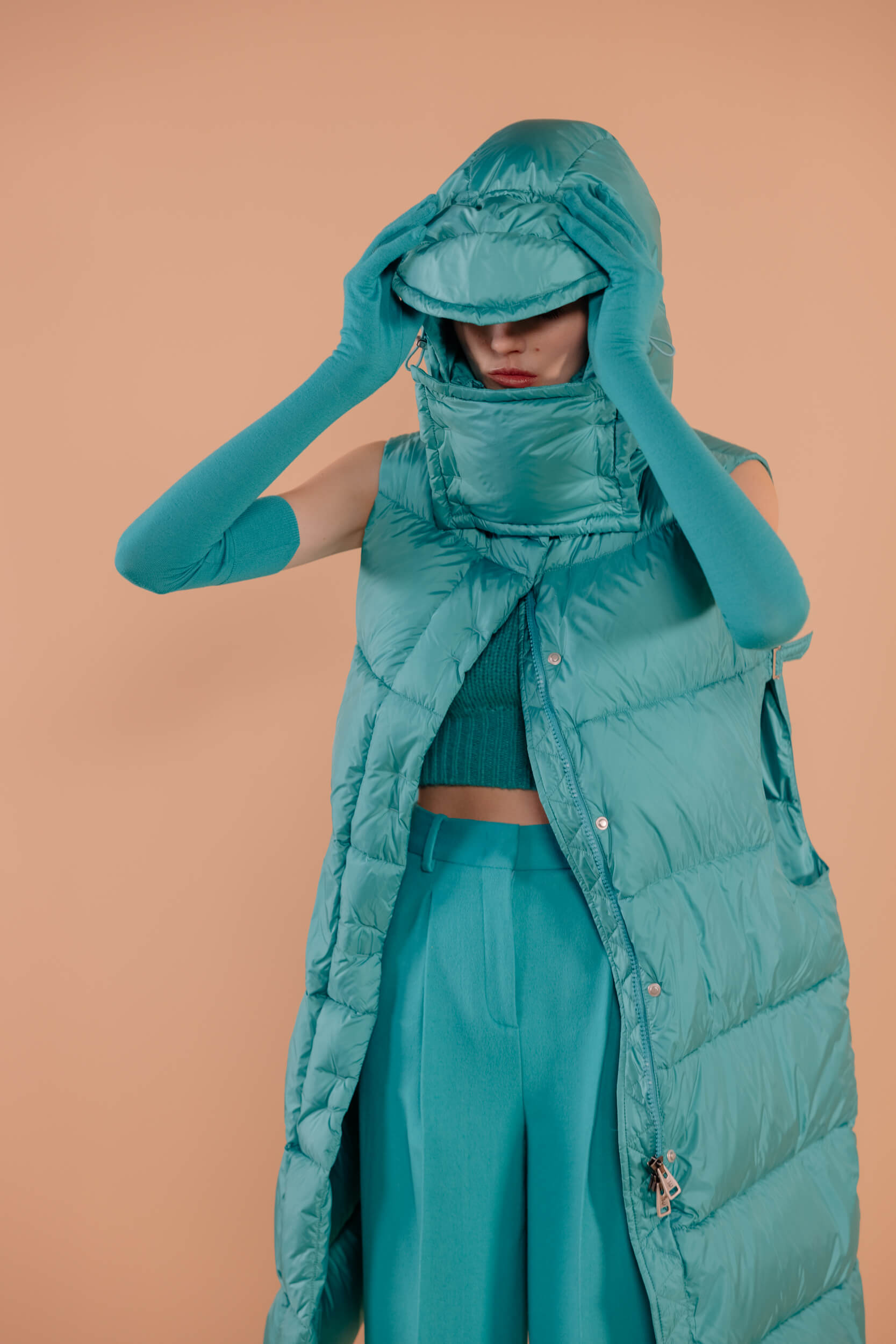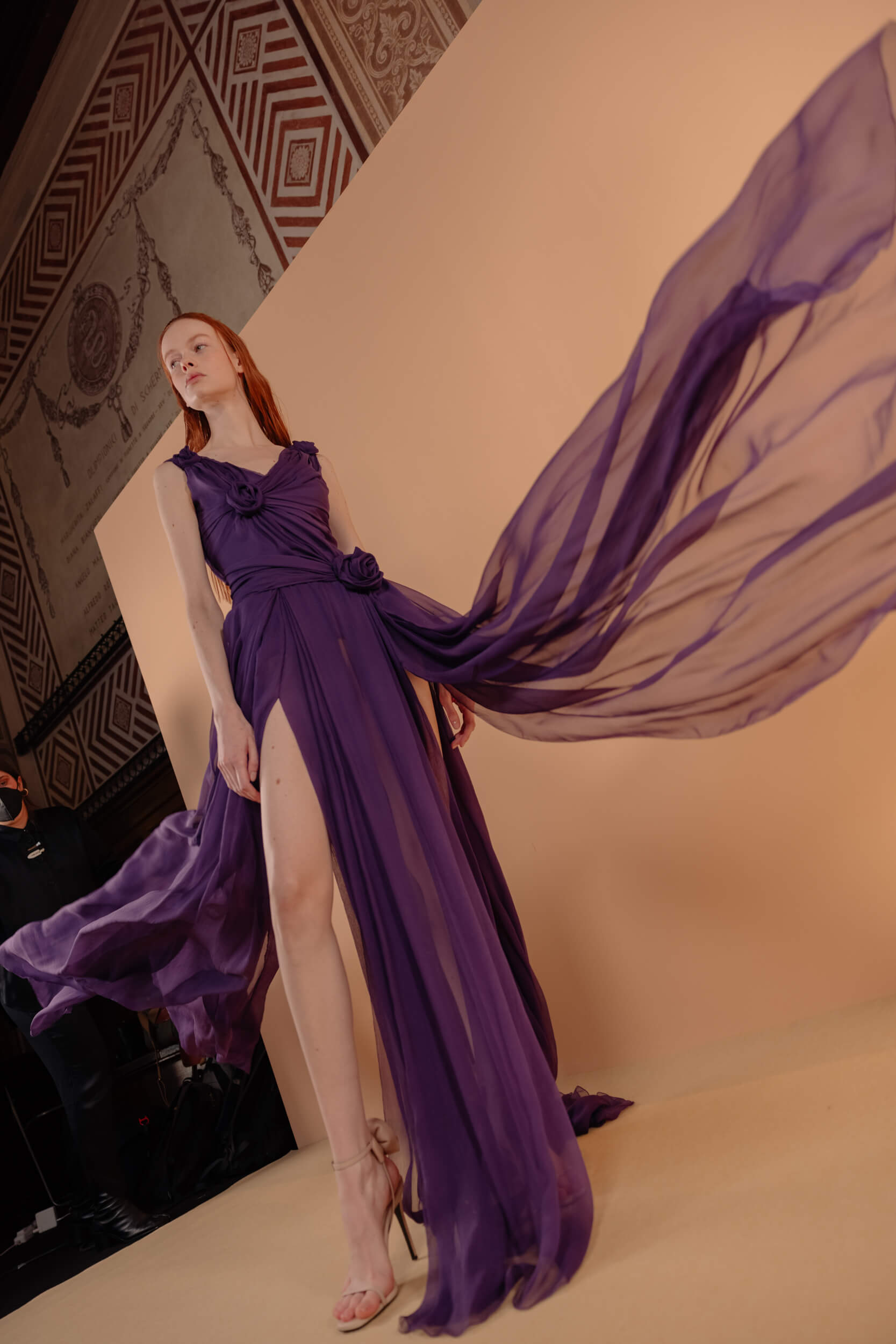 Ermanno Scervino FW22
OUR FAVORITE LOOKS
What attracts our attention right away are the embroideries and the refined details that we find in corsets and dresses, with fabrics ranging from wool to lace, up to leather and velvet. It all starts from white, going through green, blue and purple, and then the creative path ends with black: in the middle, we find mini-dresses, gloves up to the elbow, tight suits, and over-size parkas.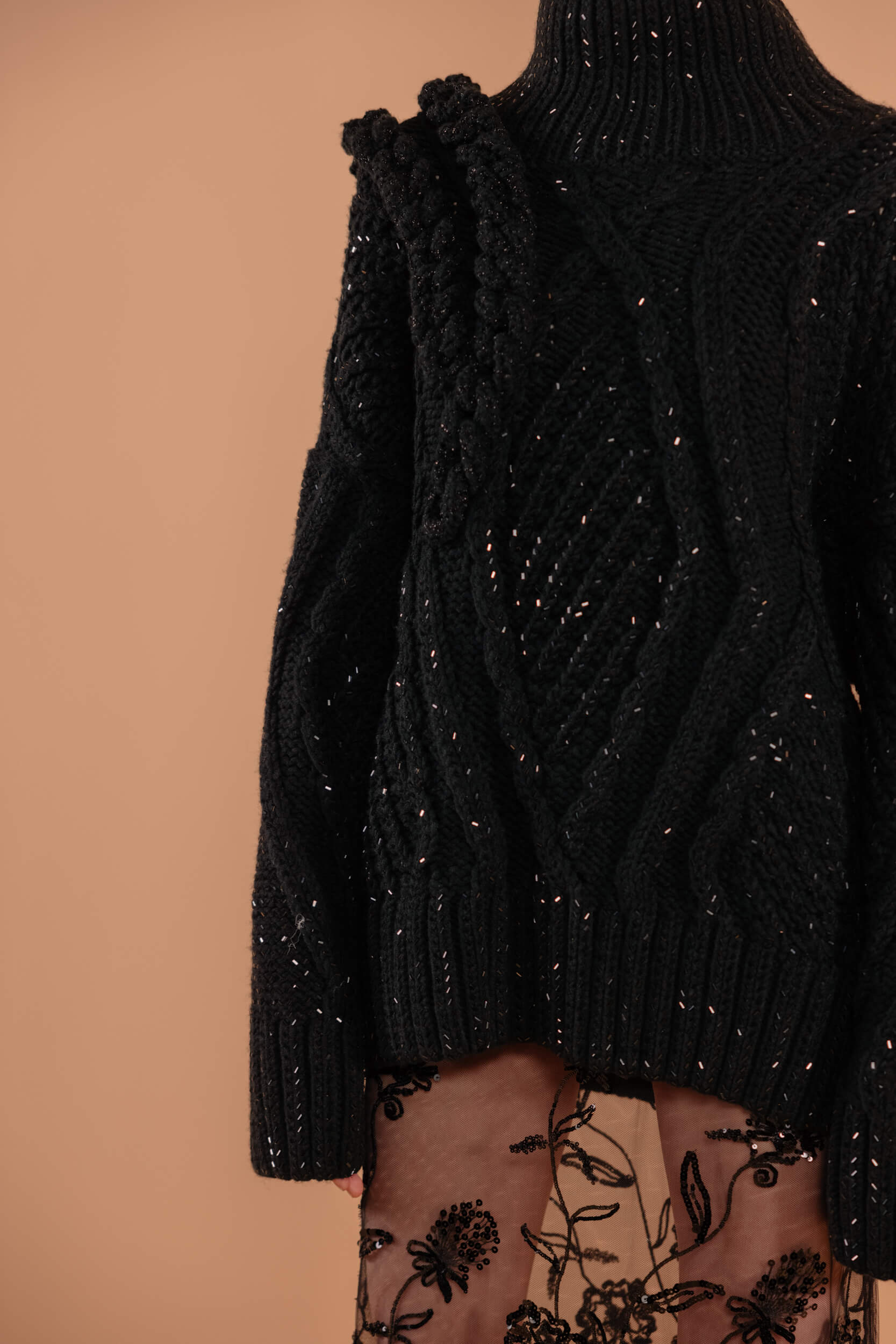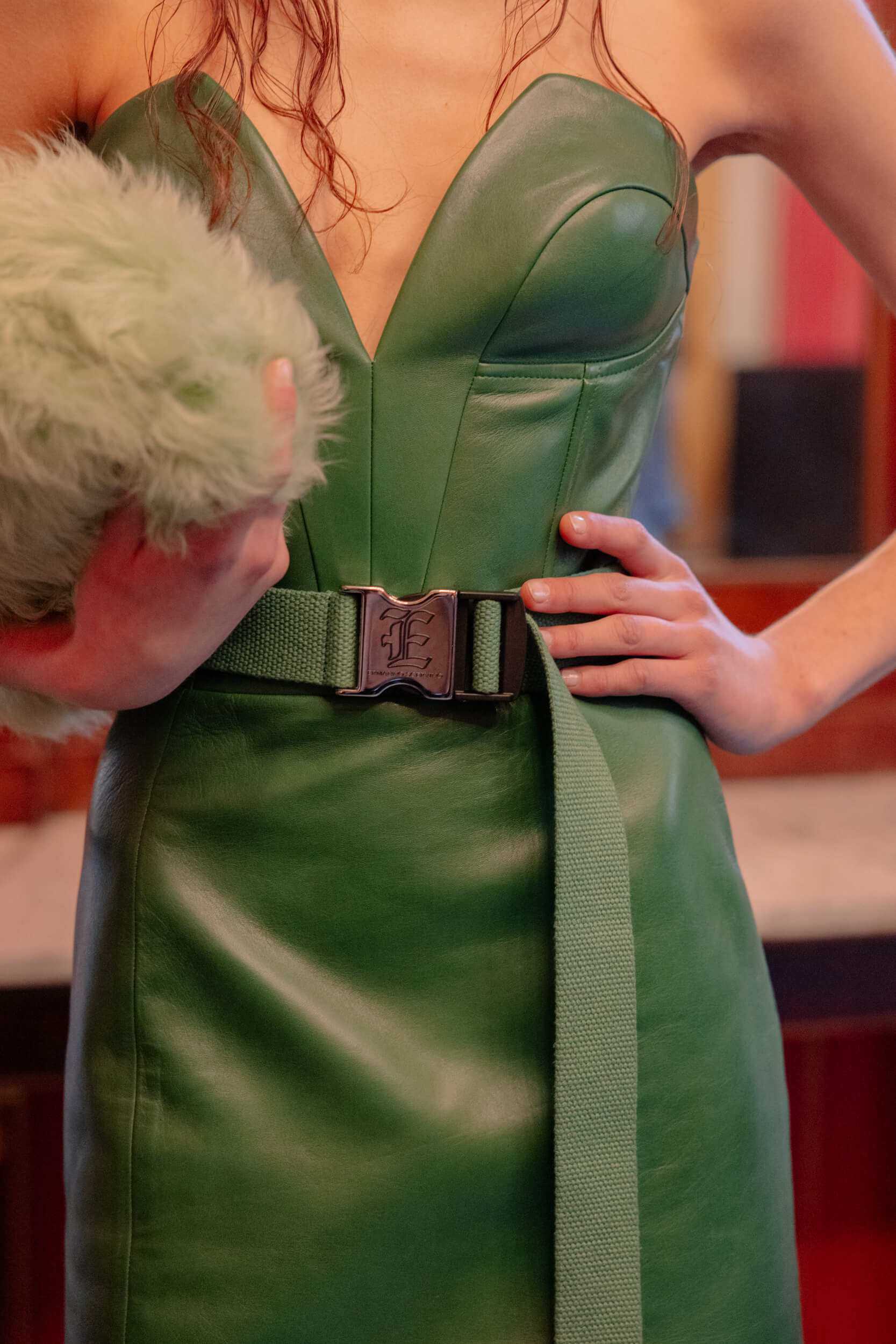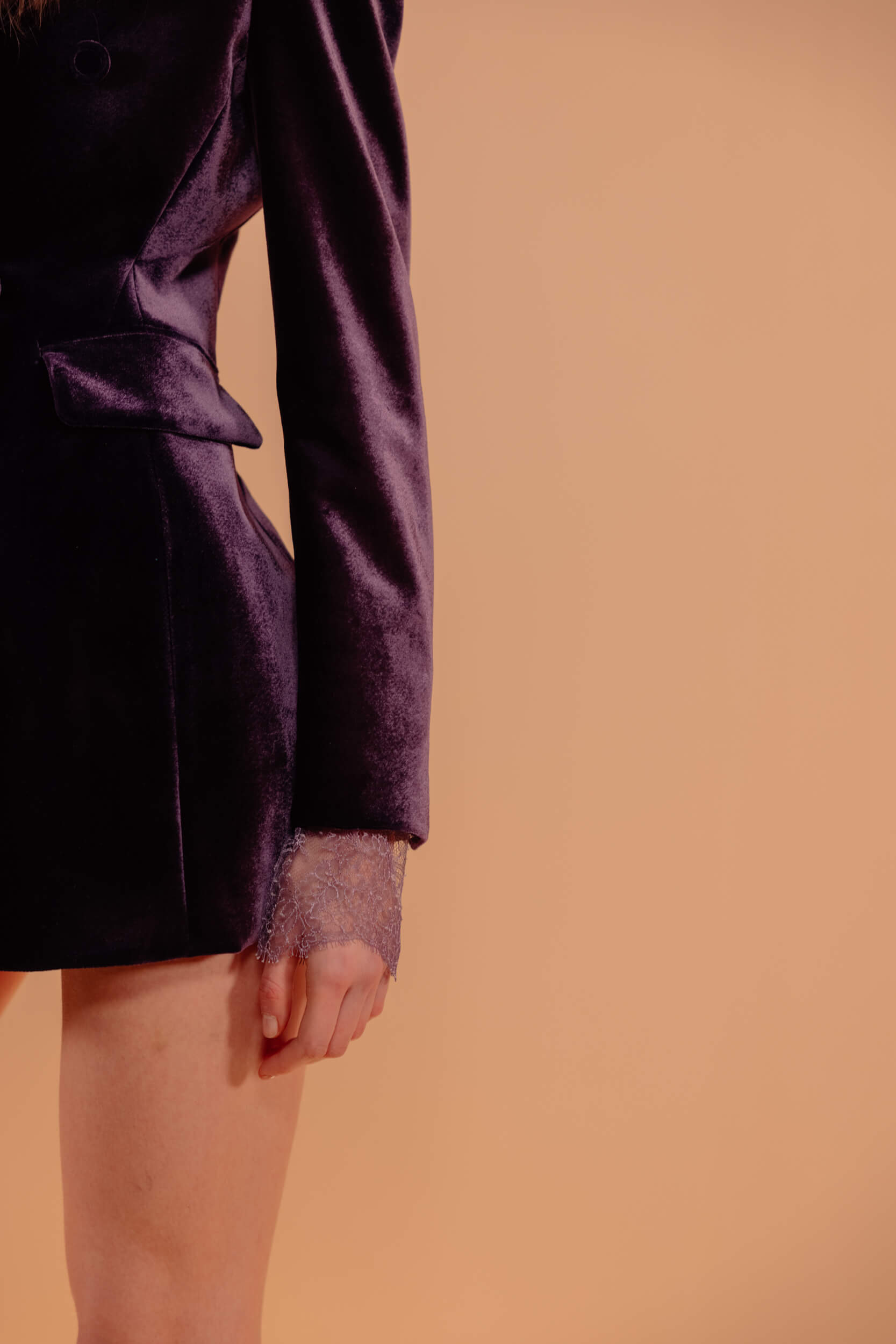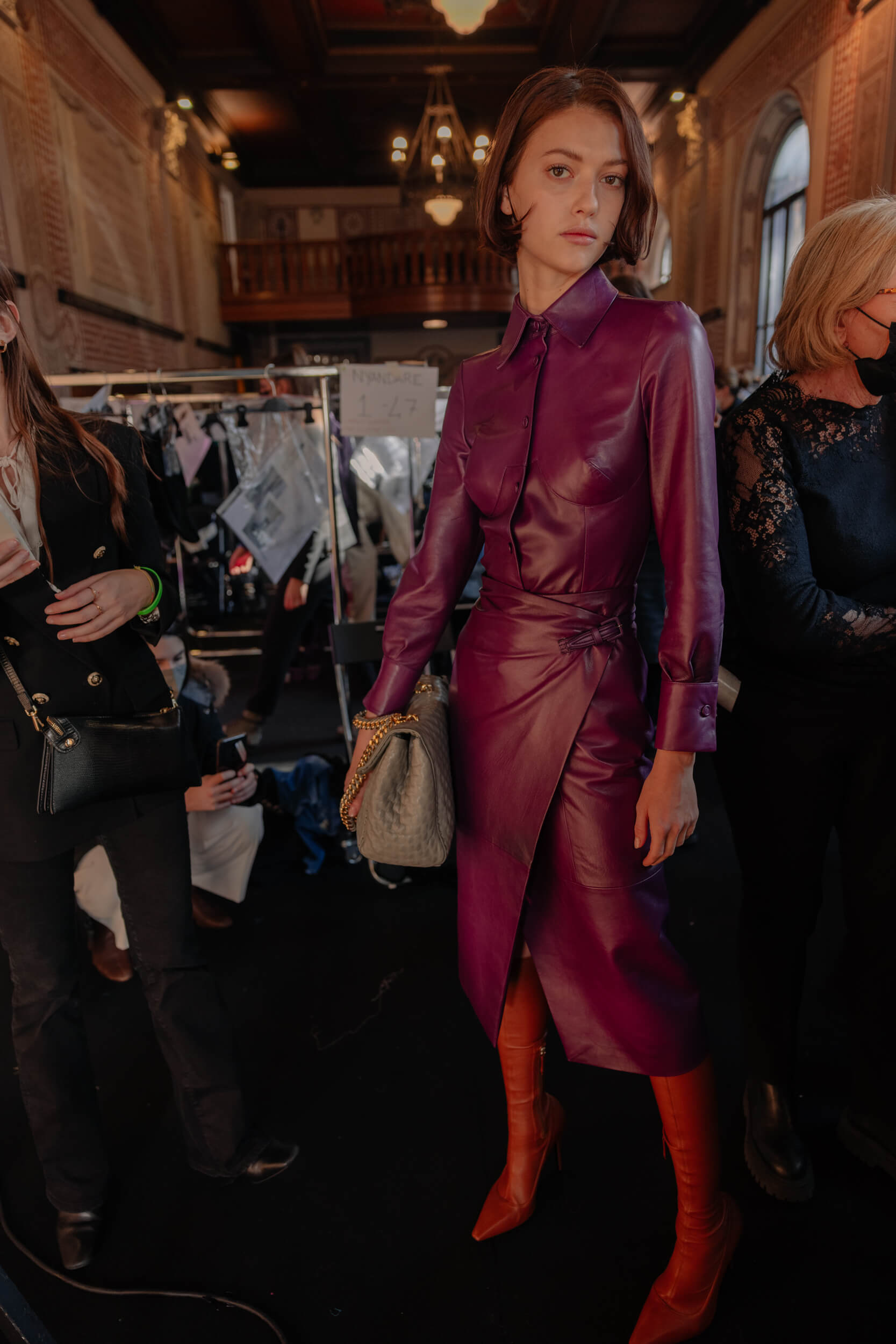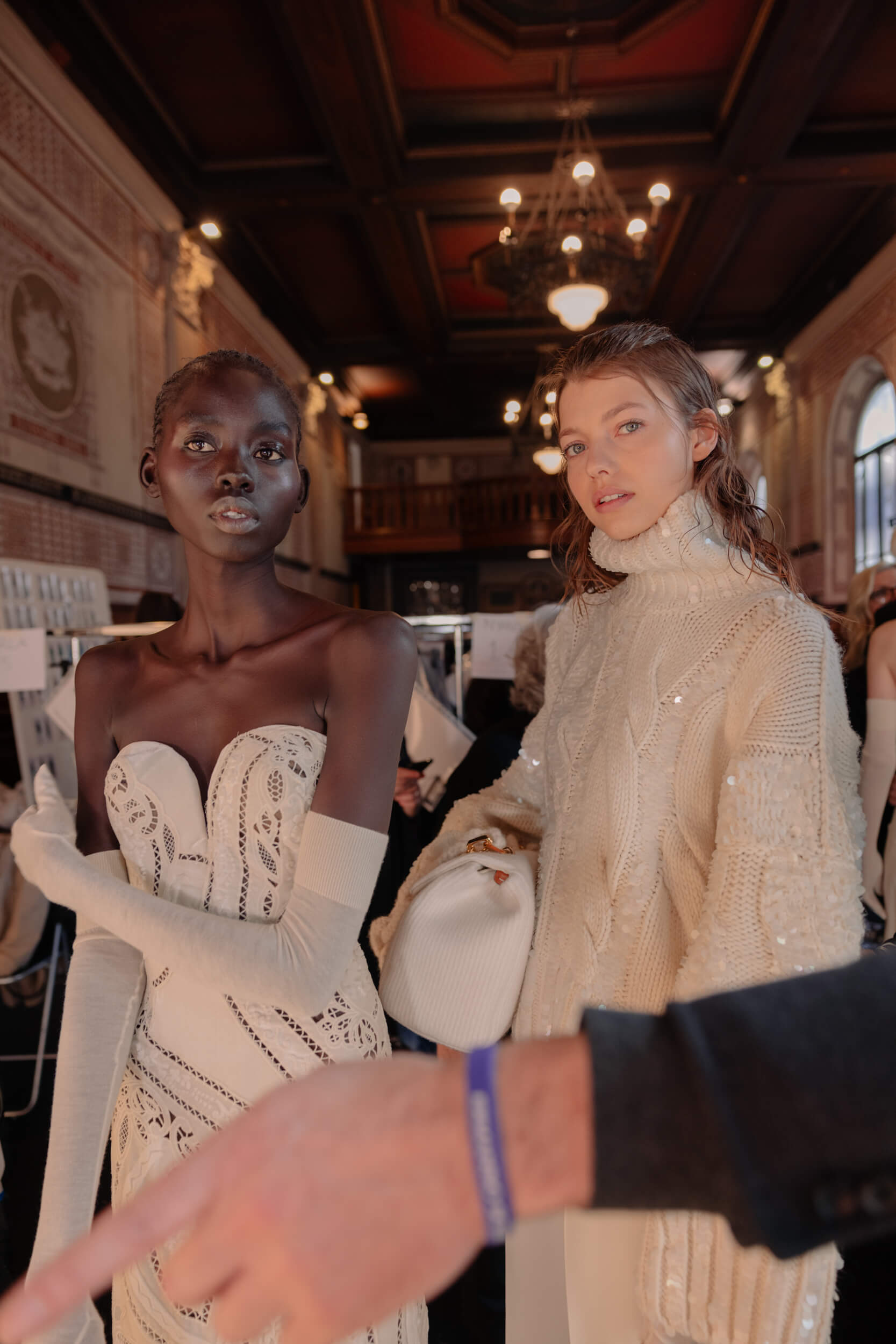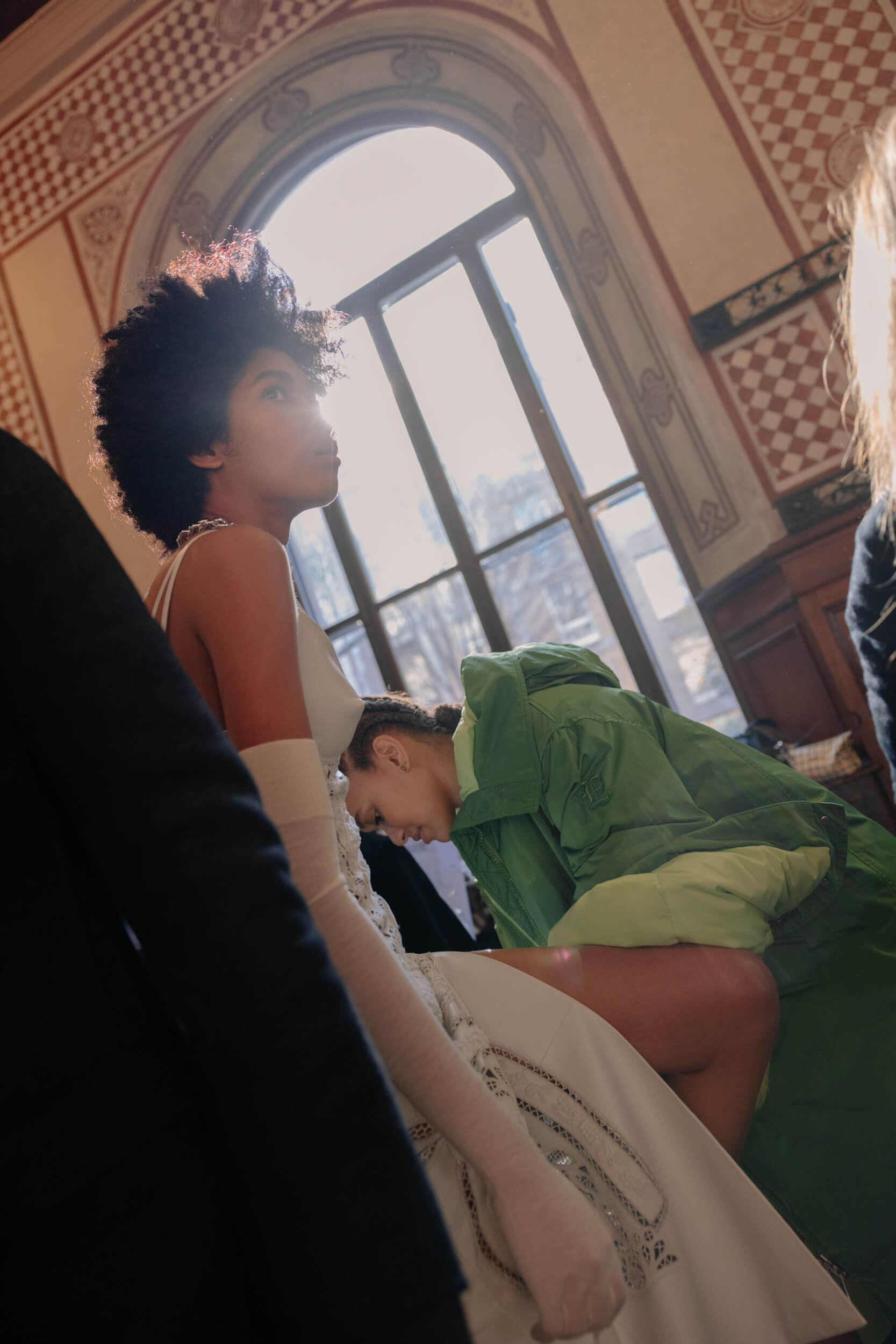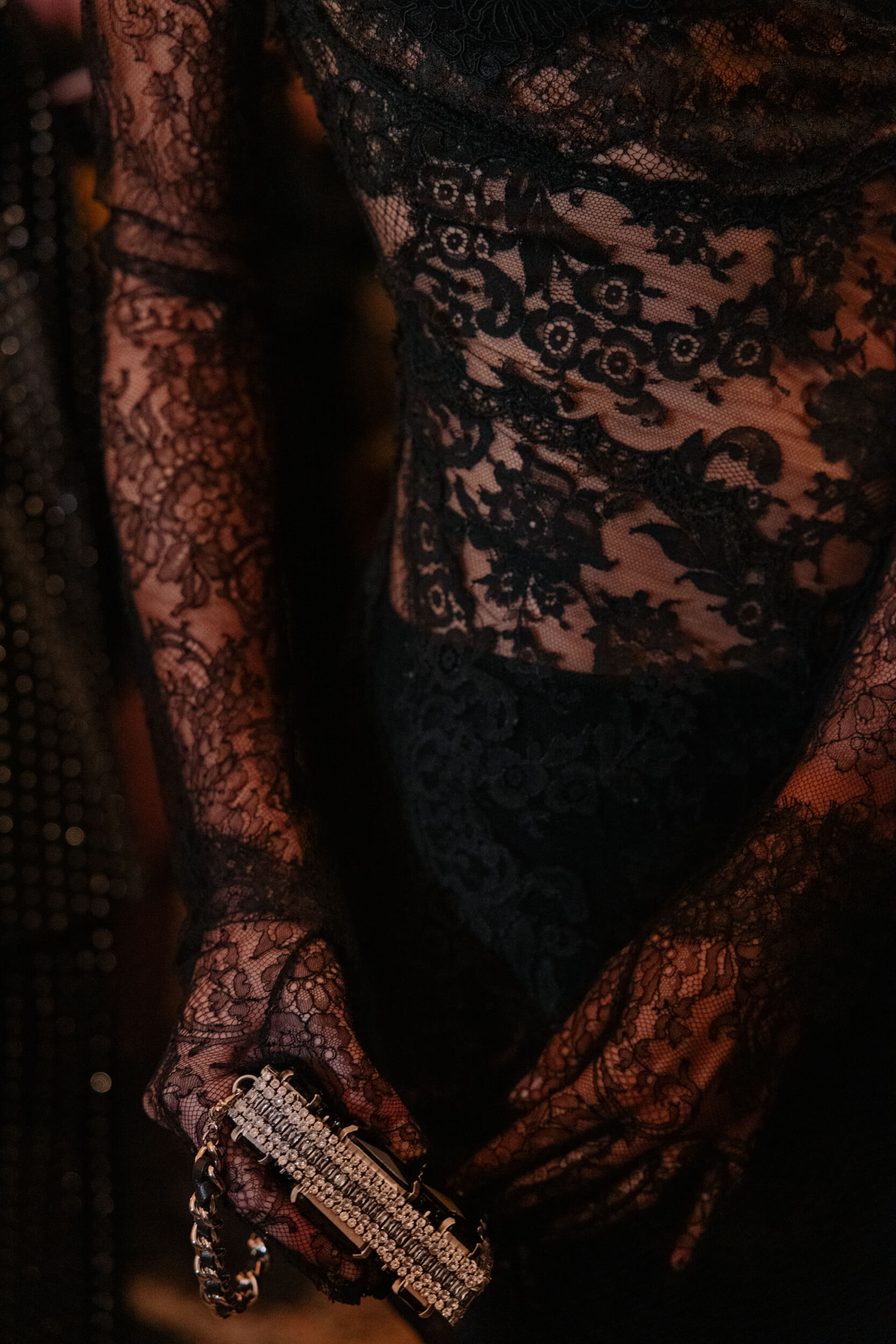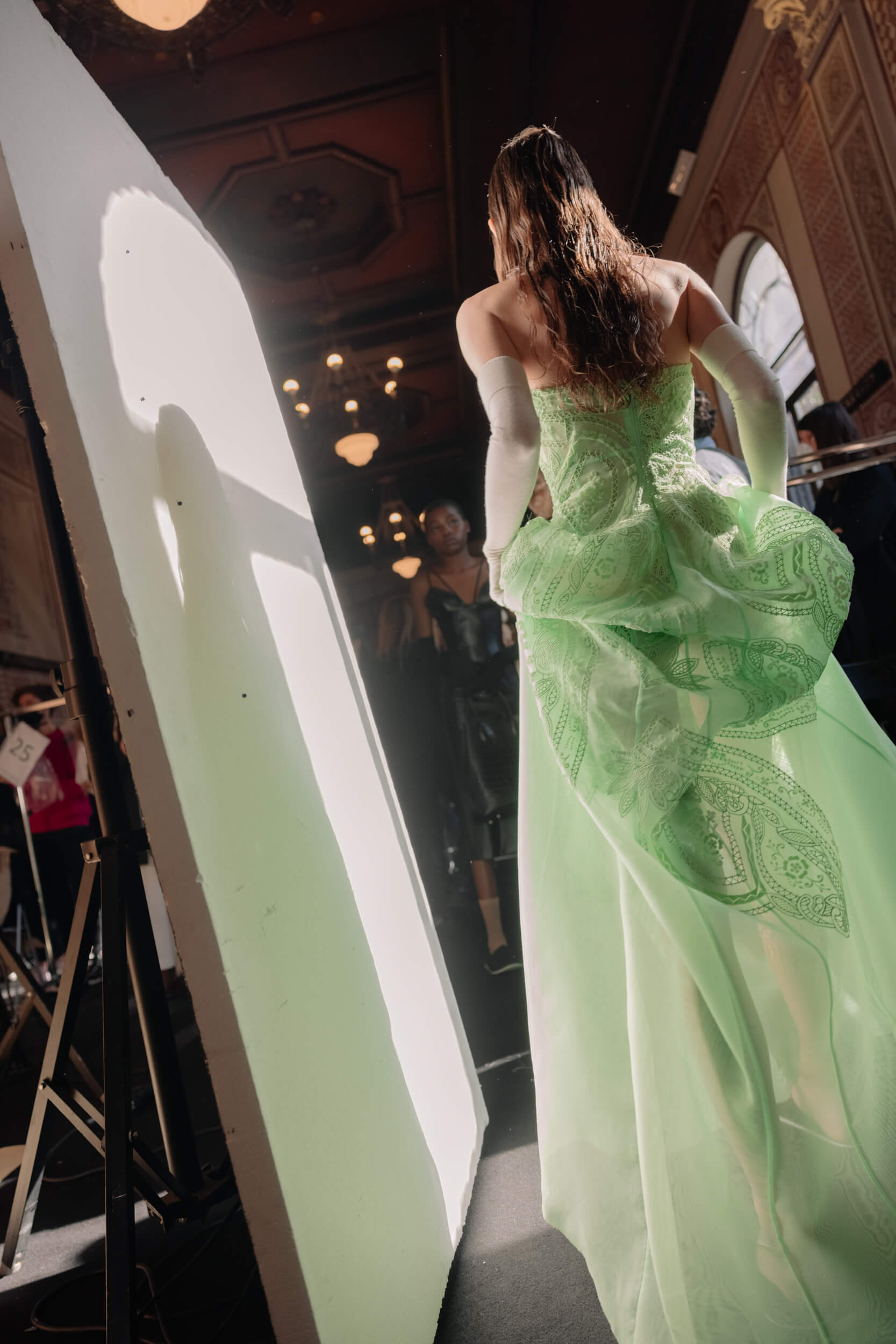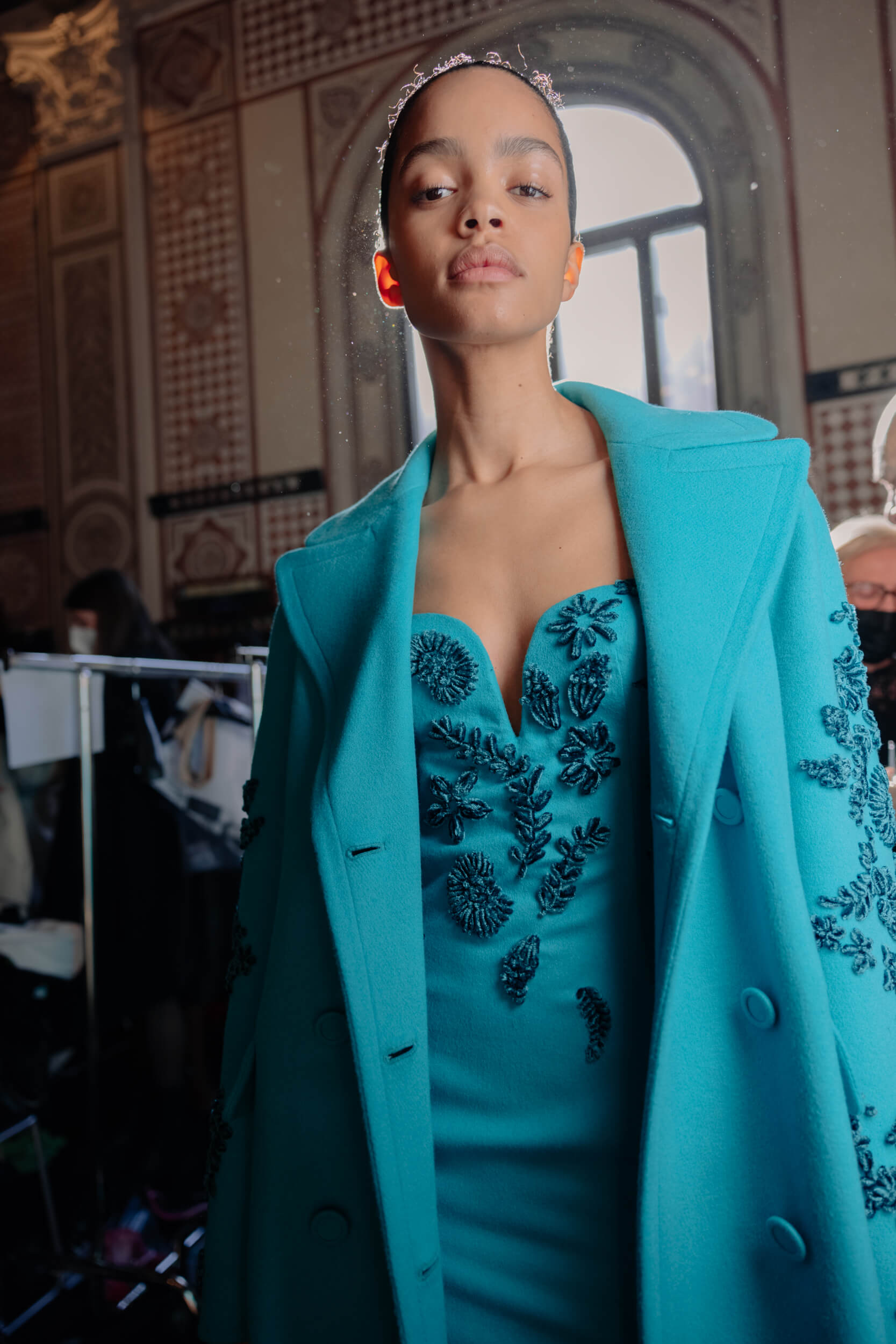 There are also sequins and floral motifs. When it comes to accessories, we find knee-high boots and combat boots, as well as heeled sandals. Even the bags, just like the dresses, range from over to mini sizes, to meet the needs of every woman, every day.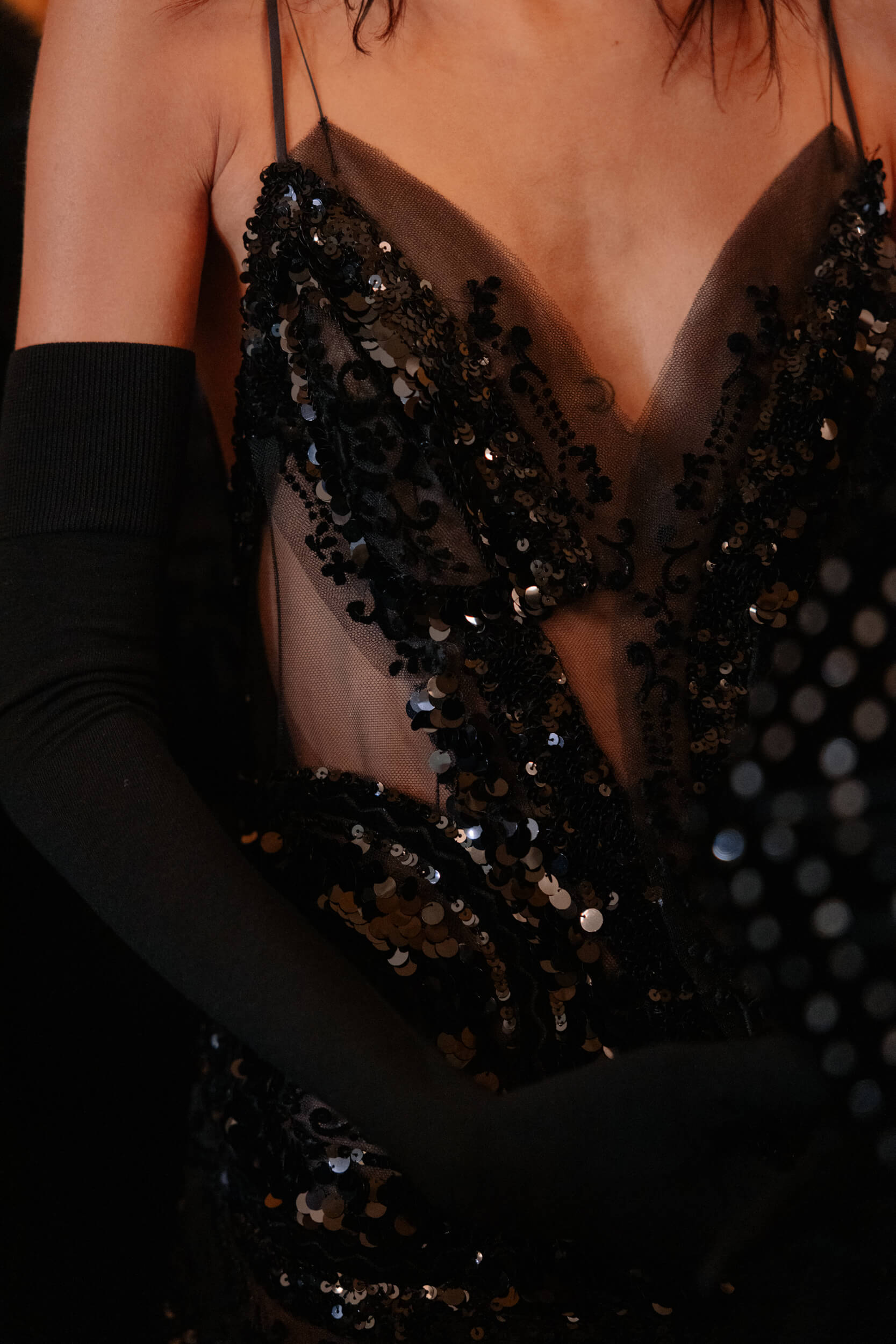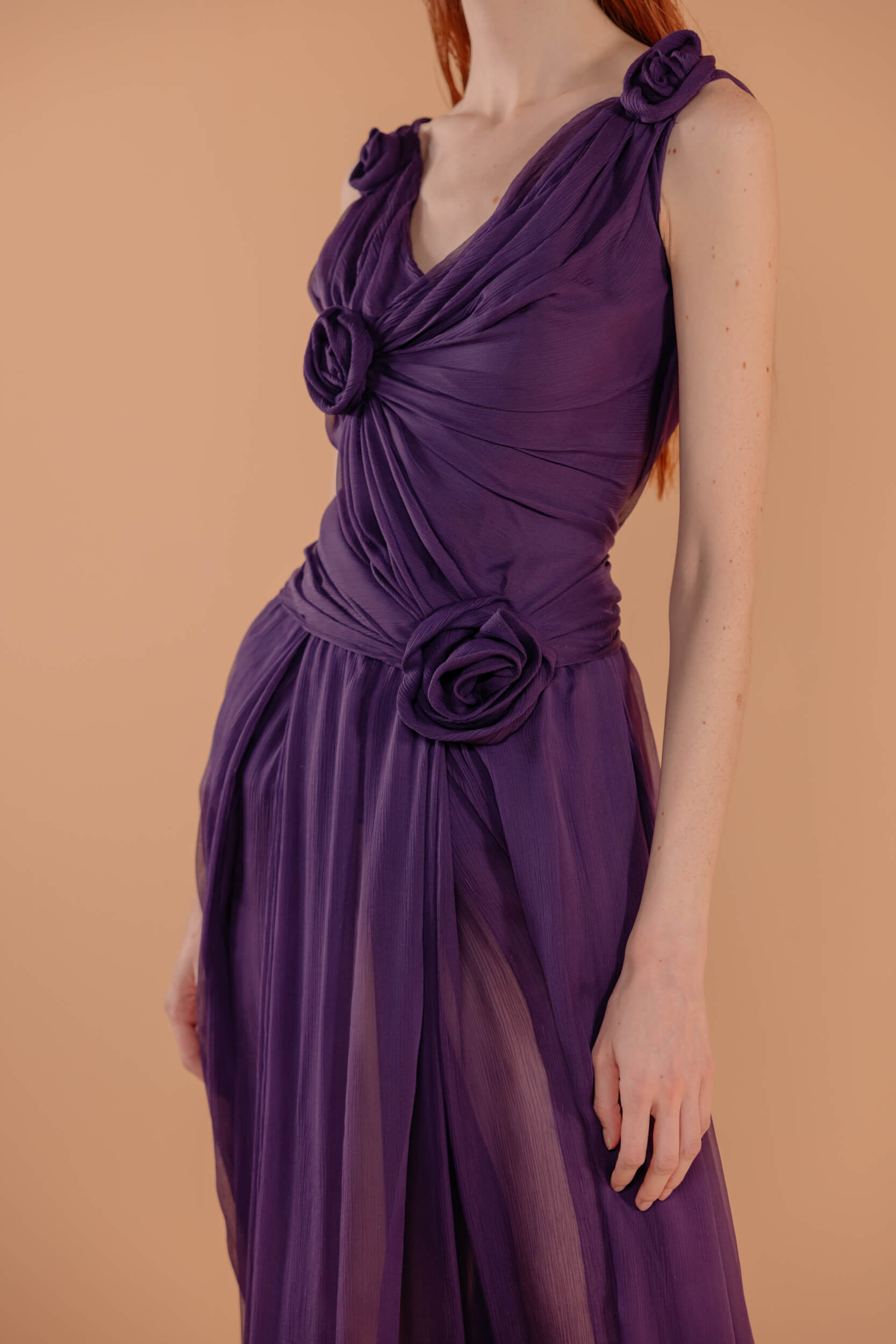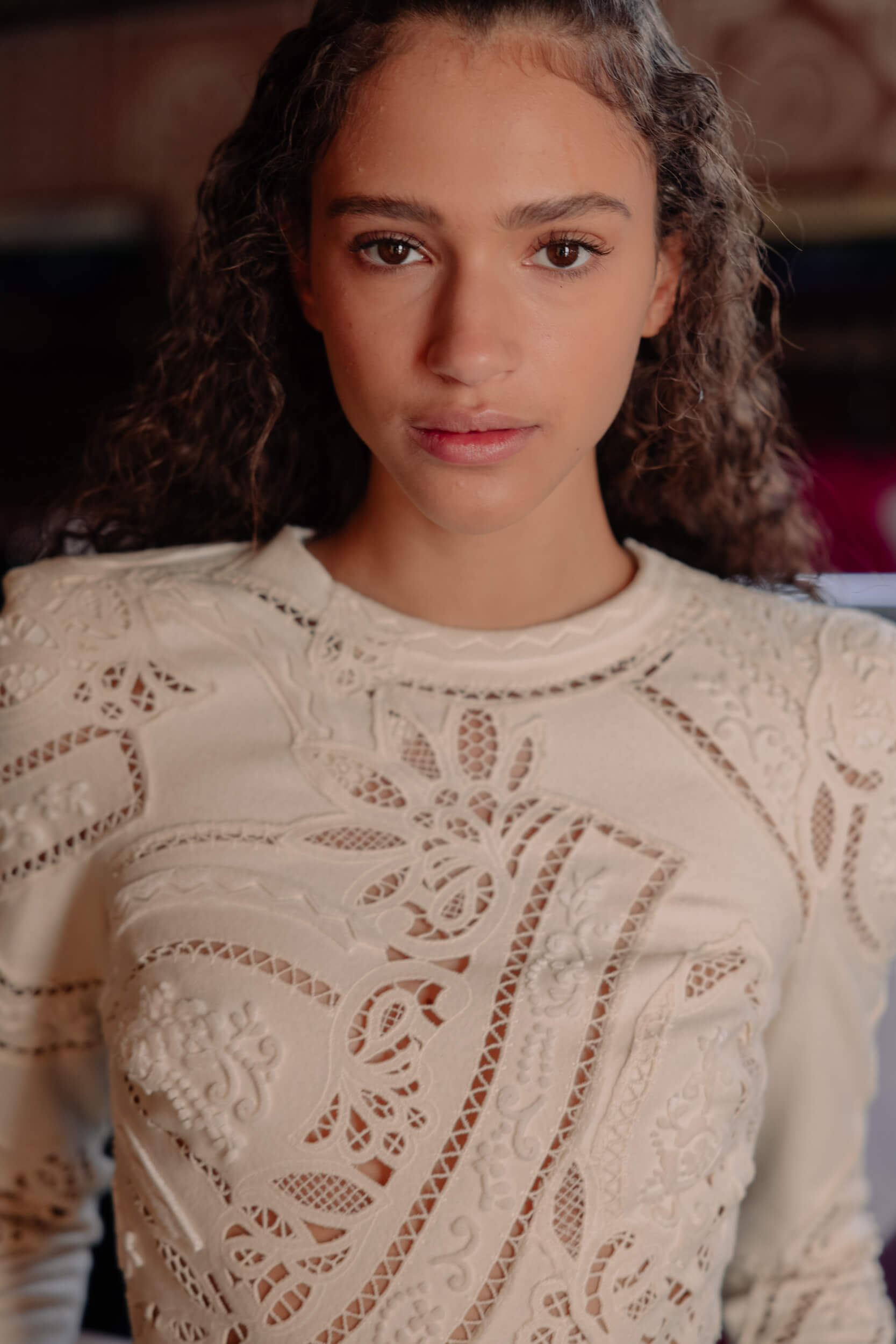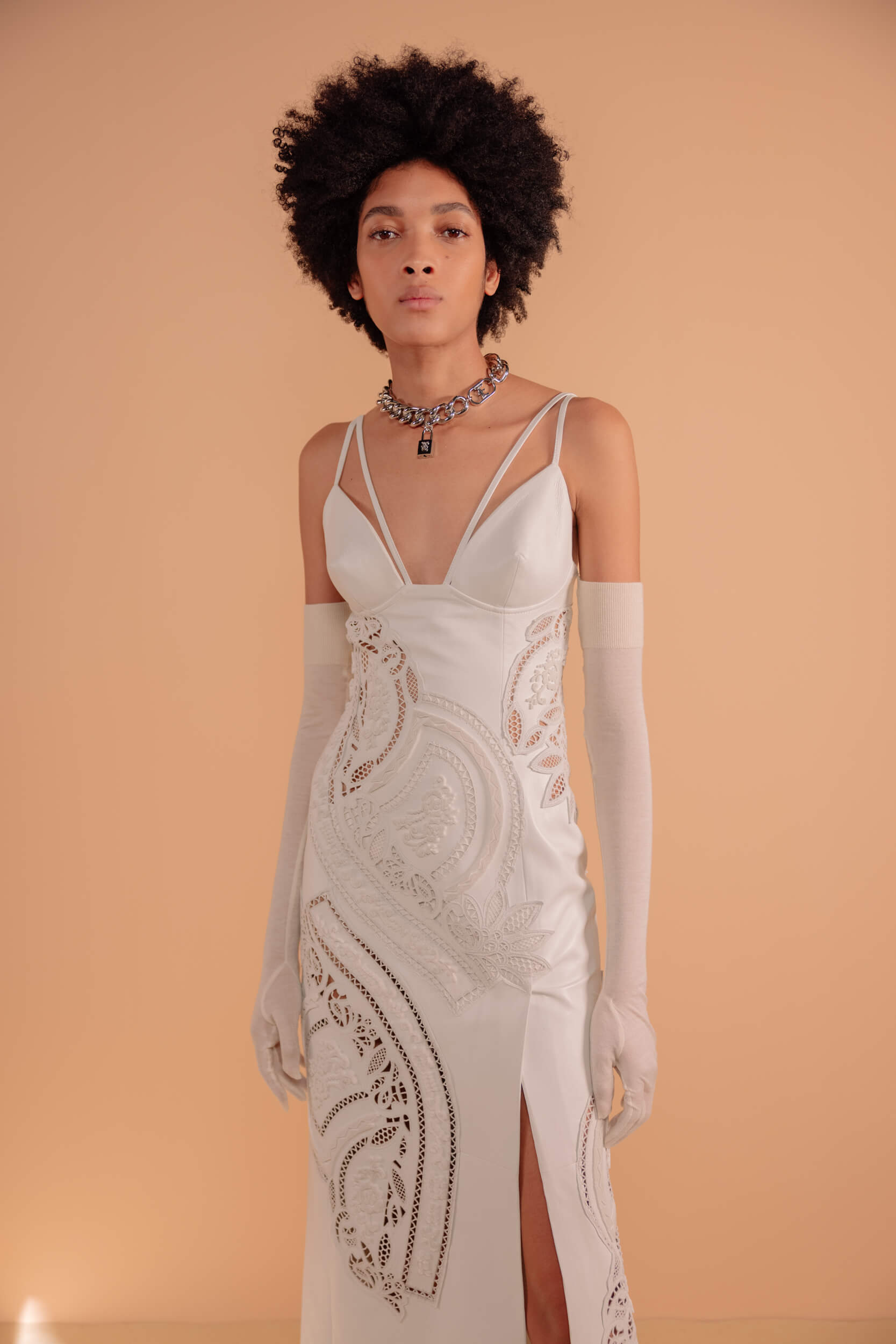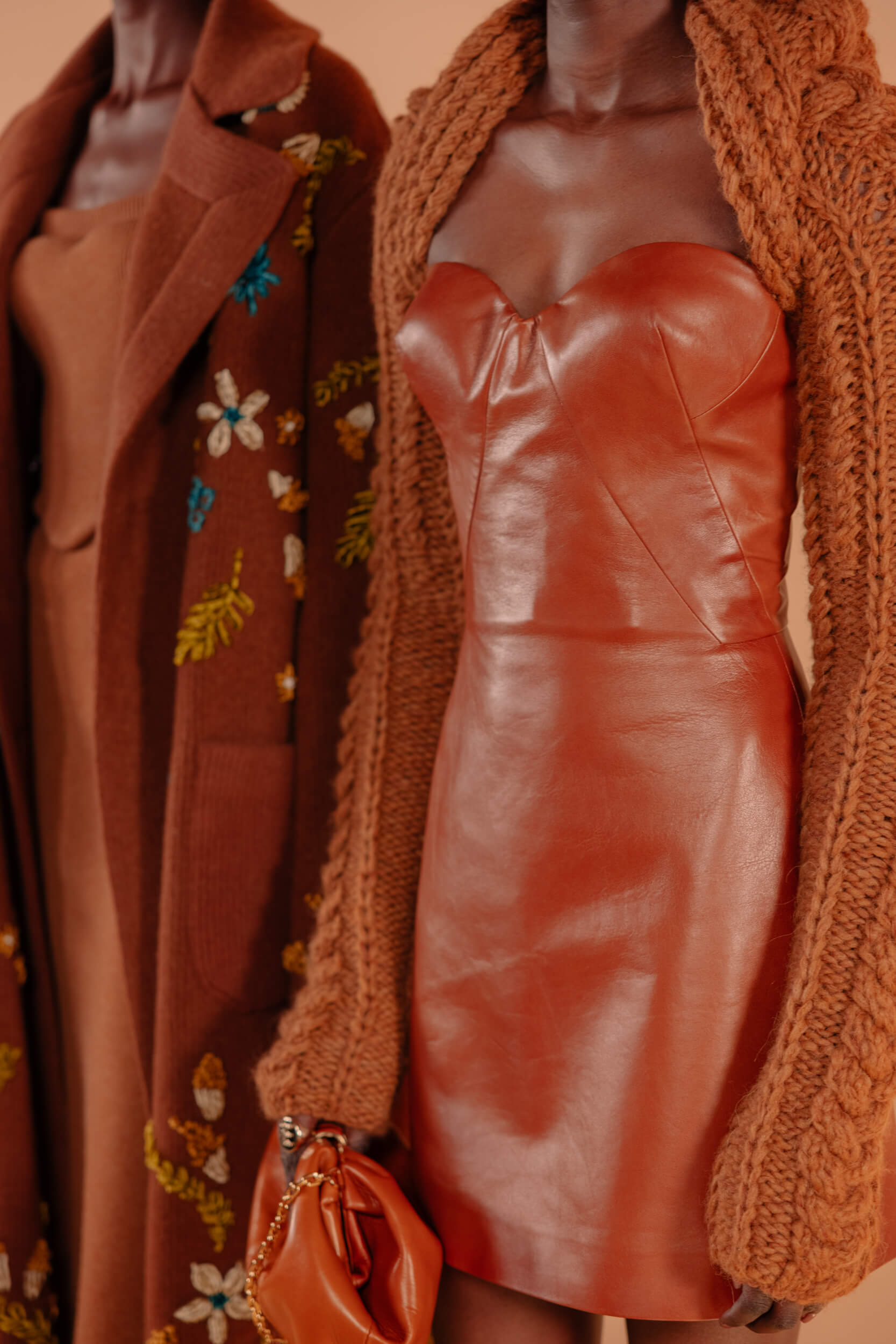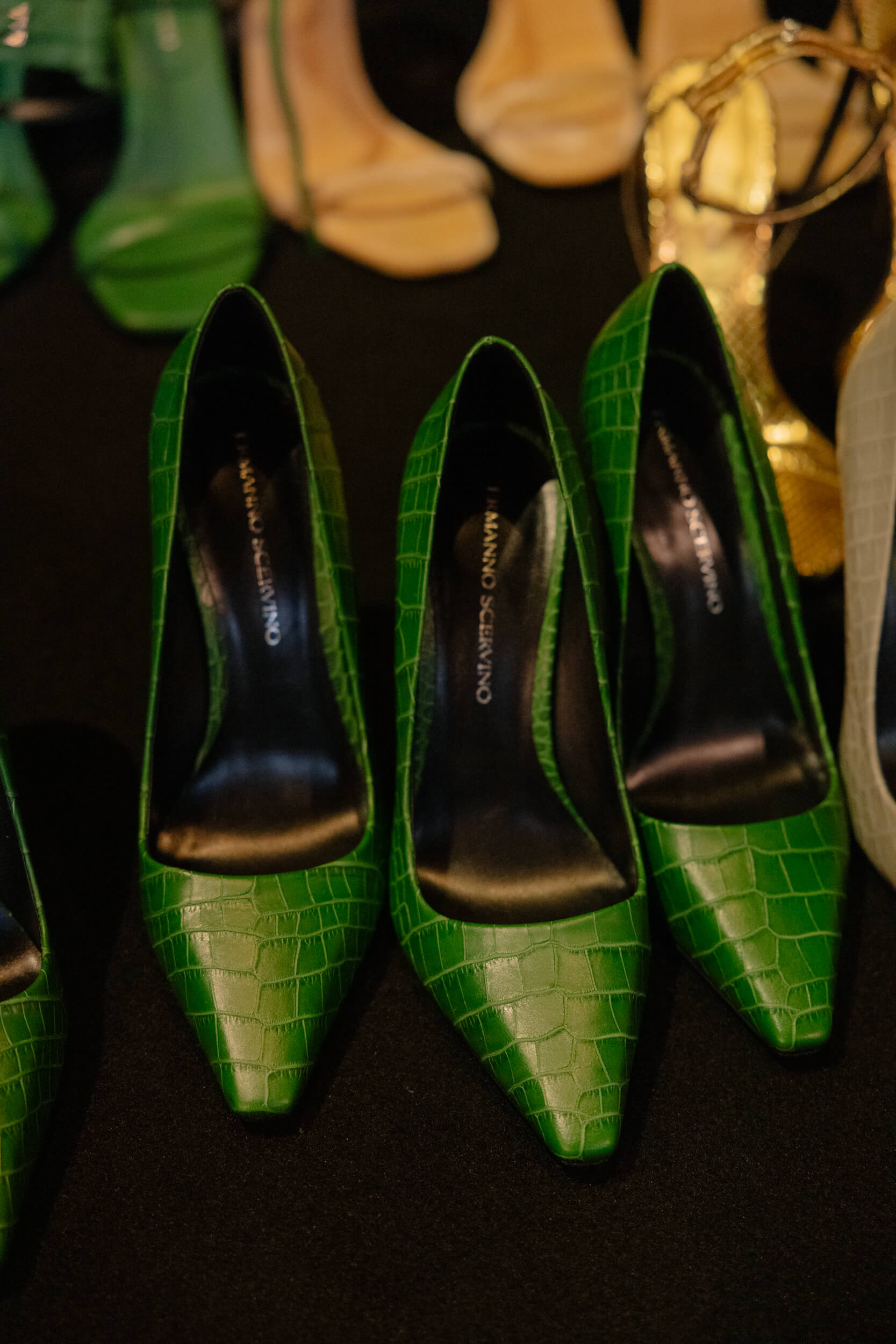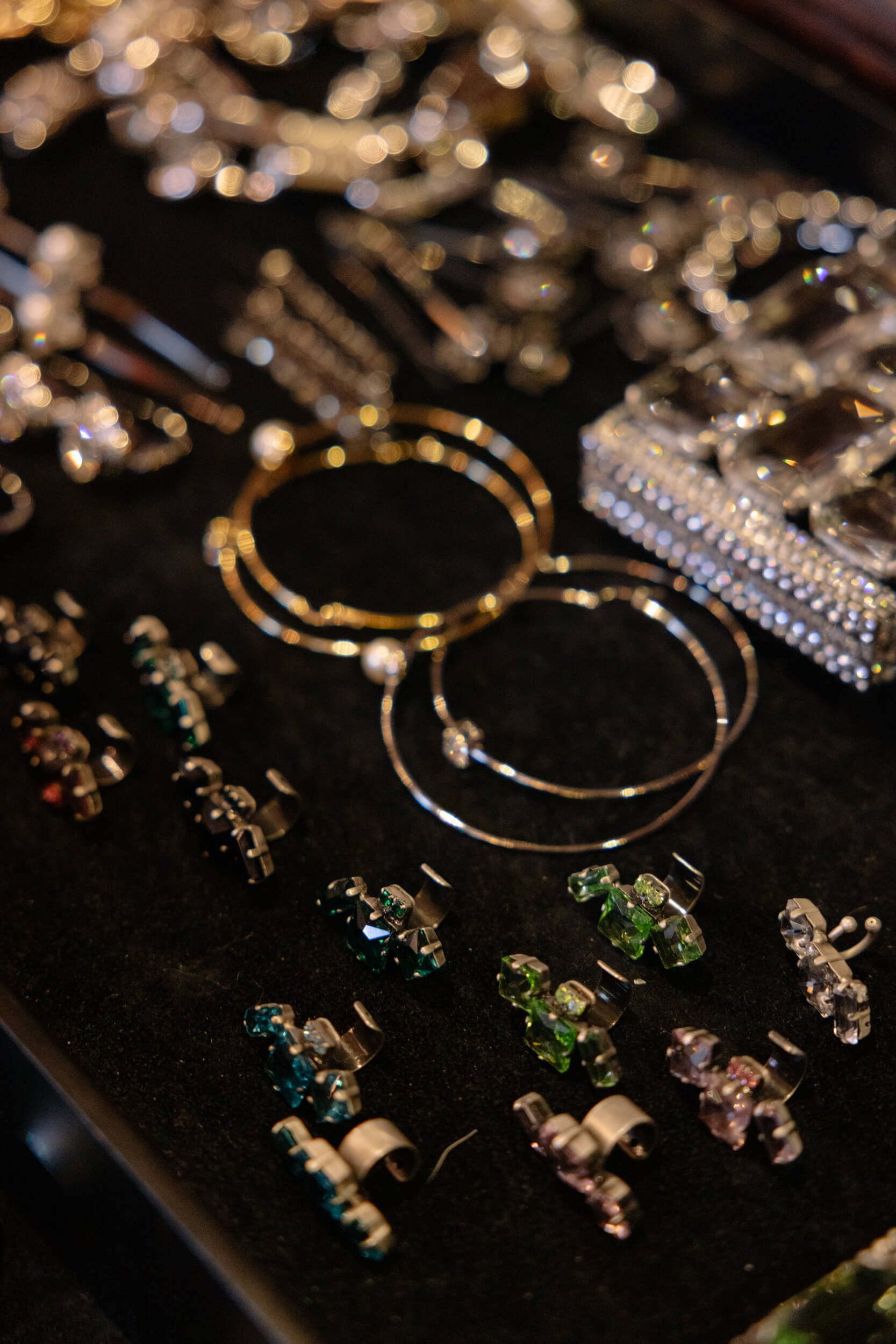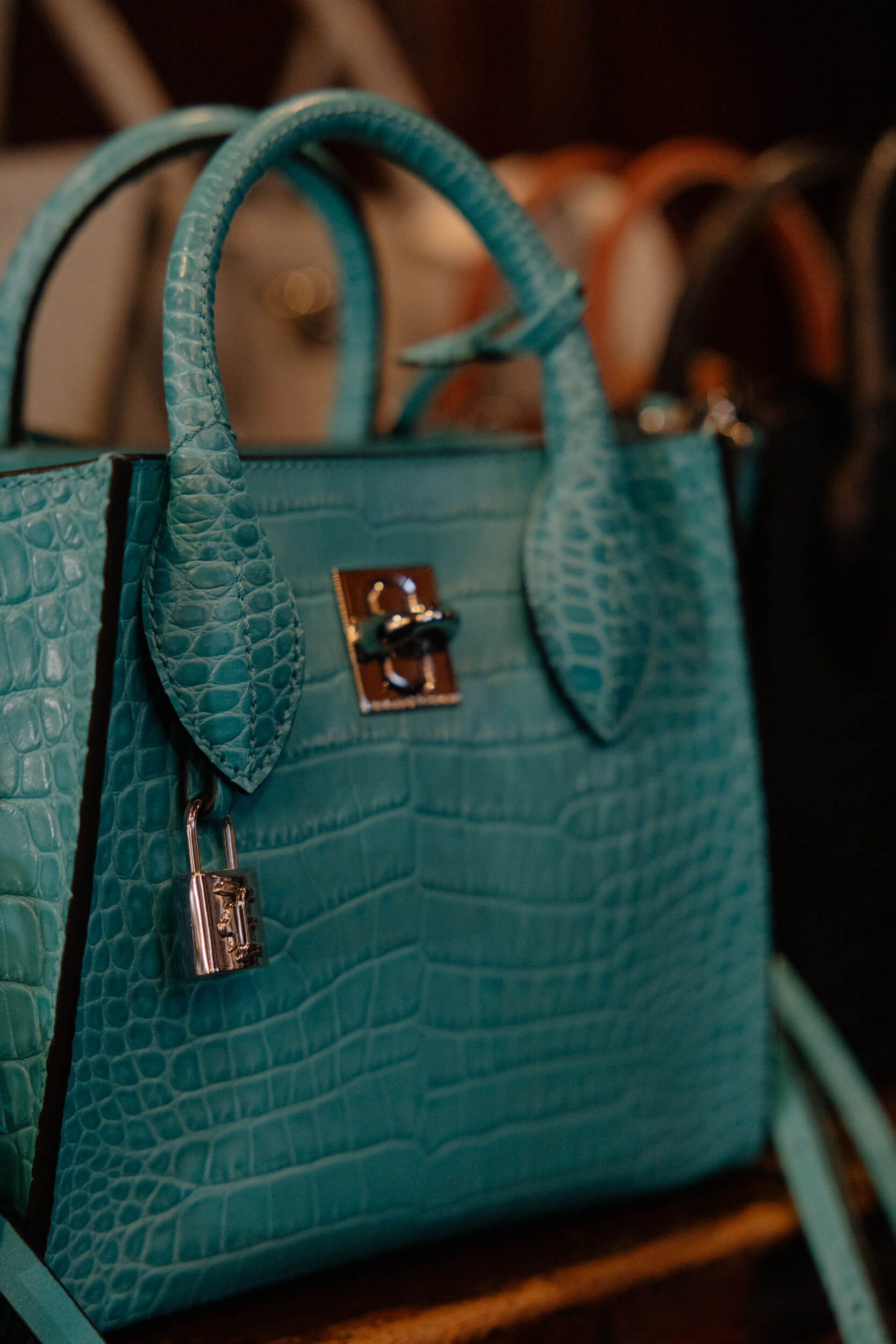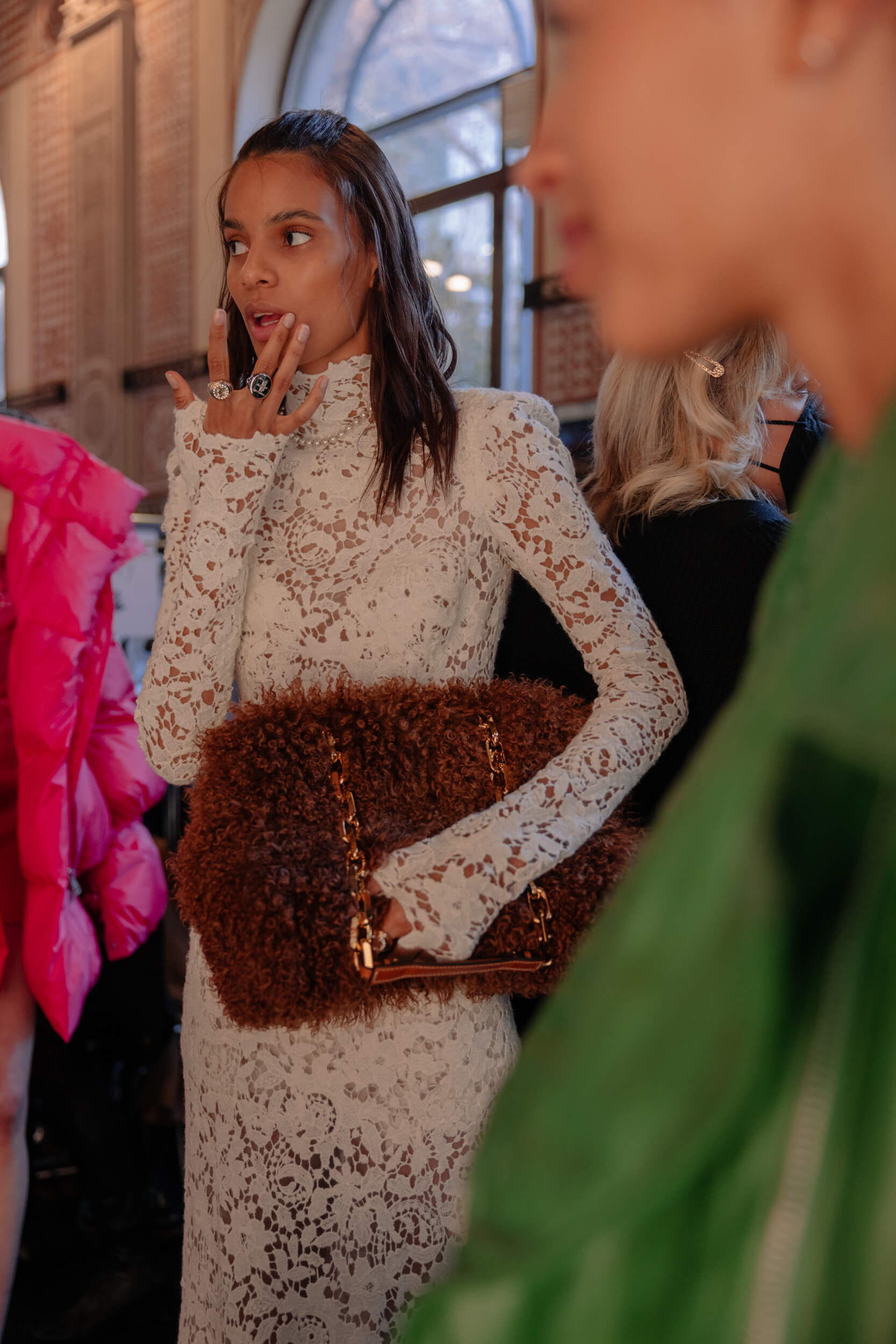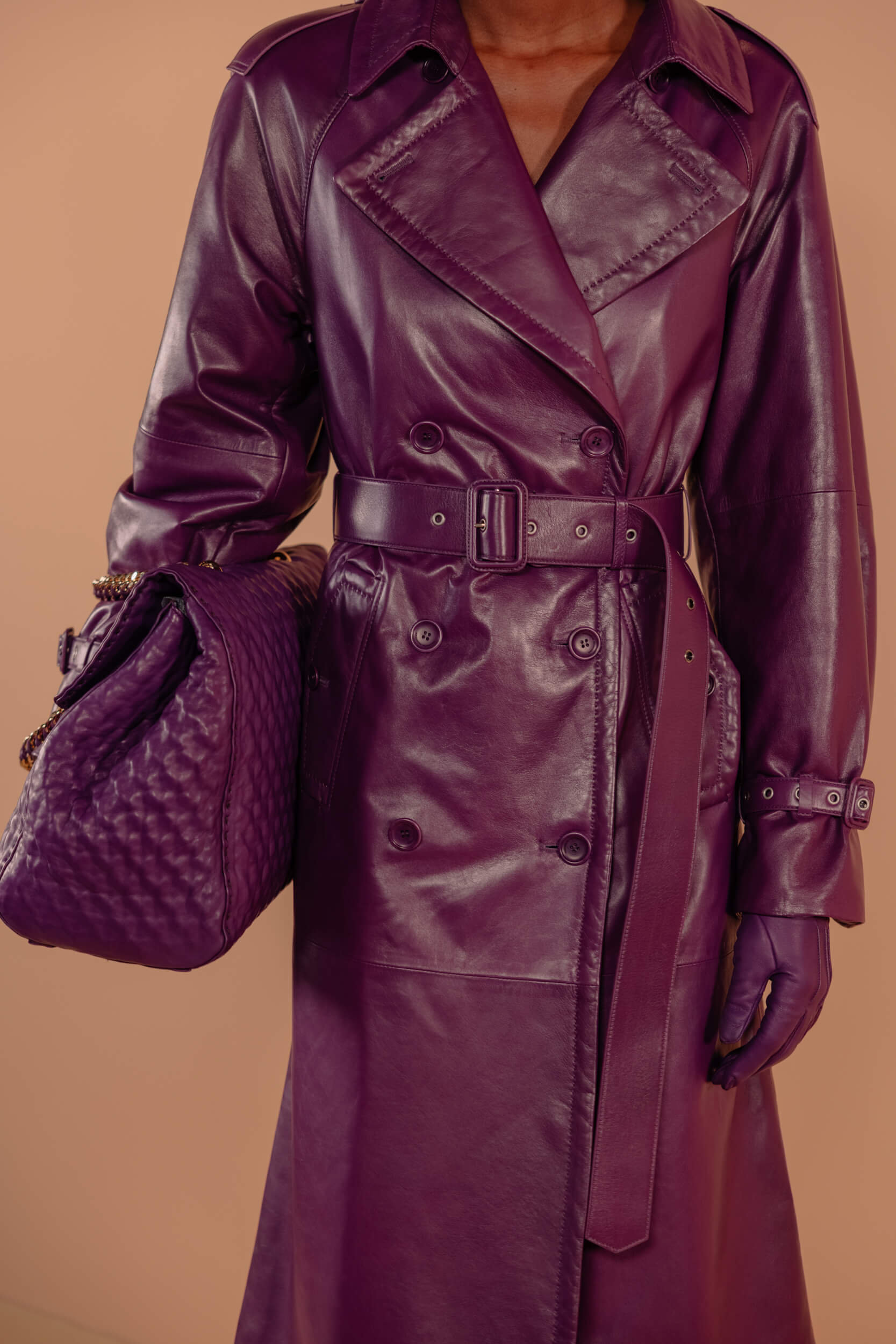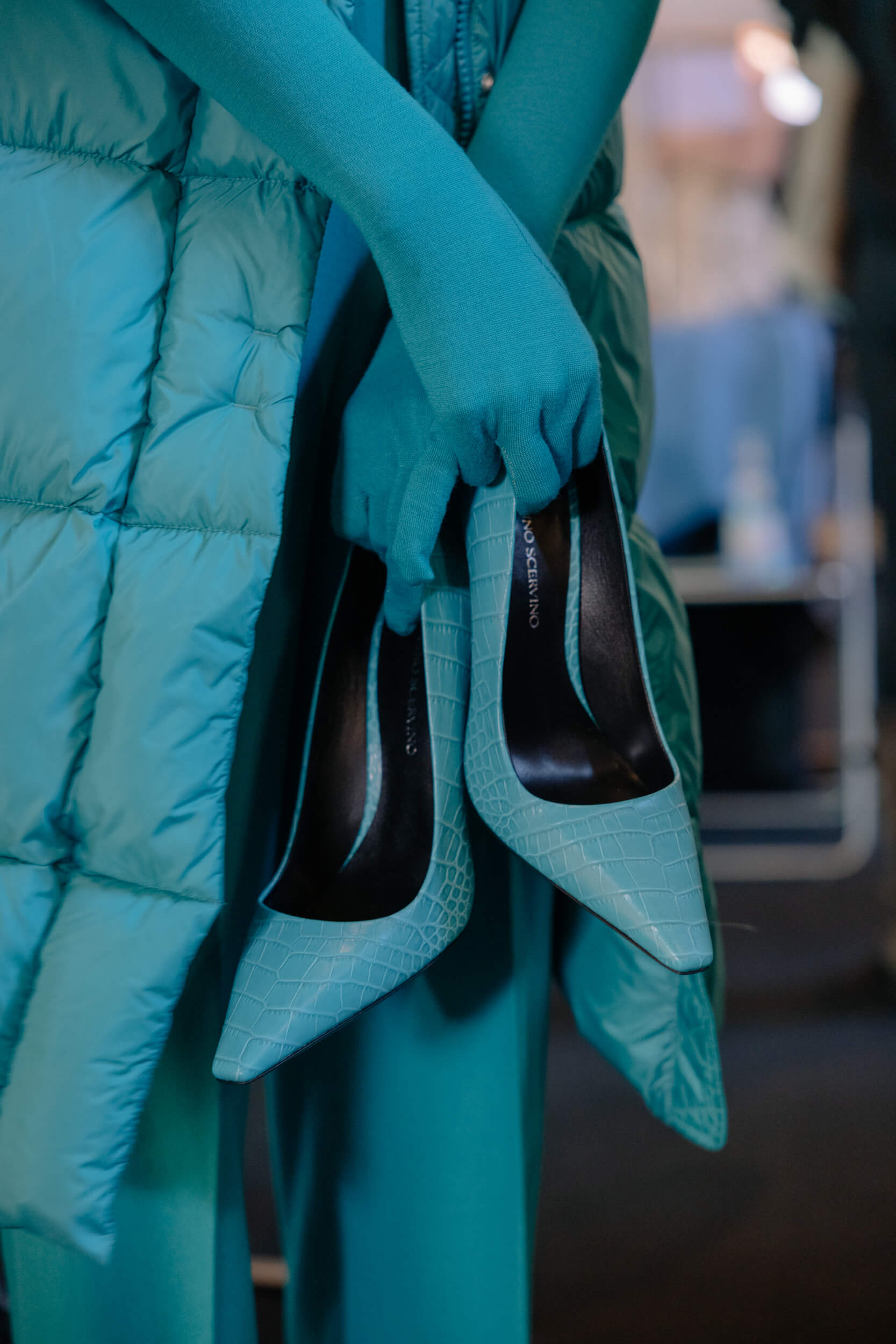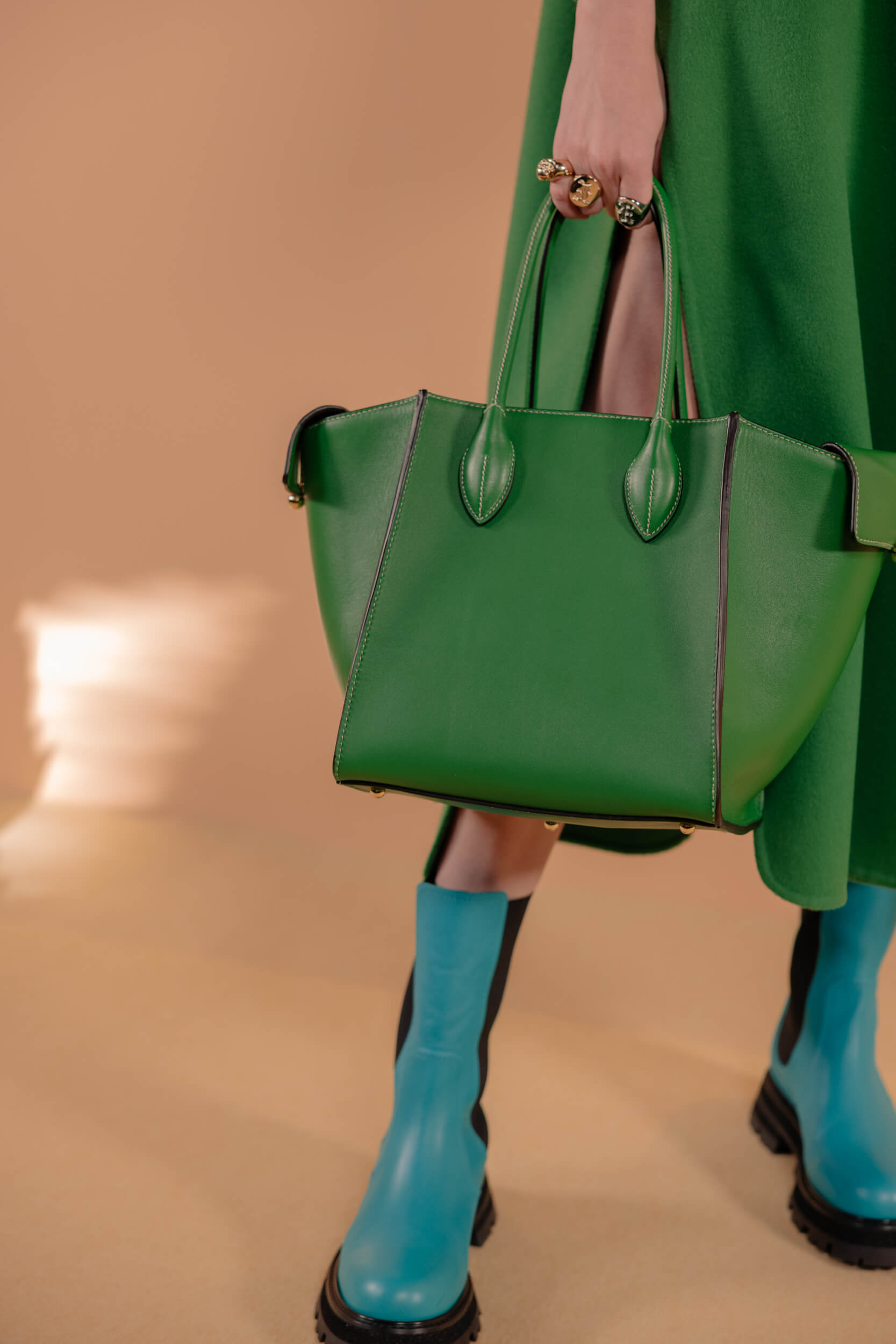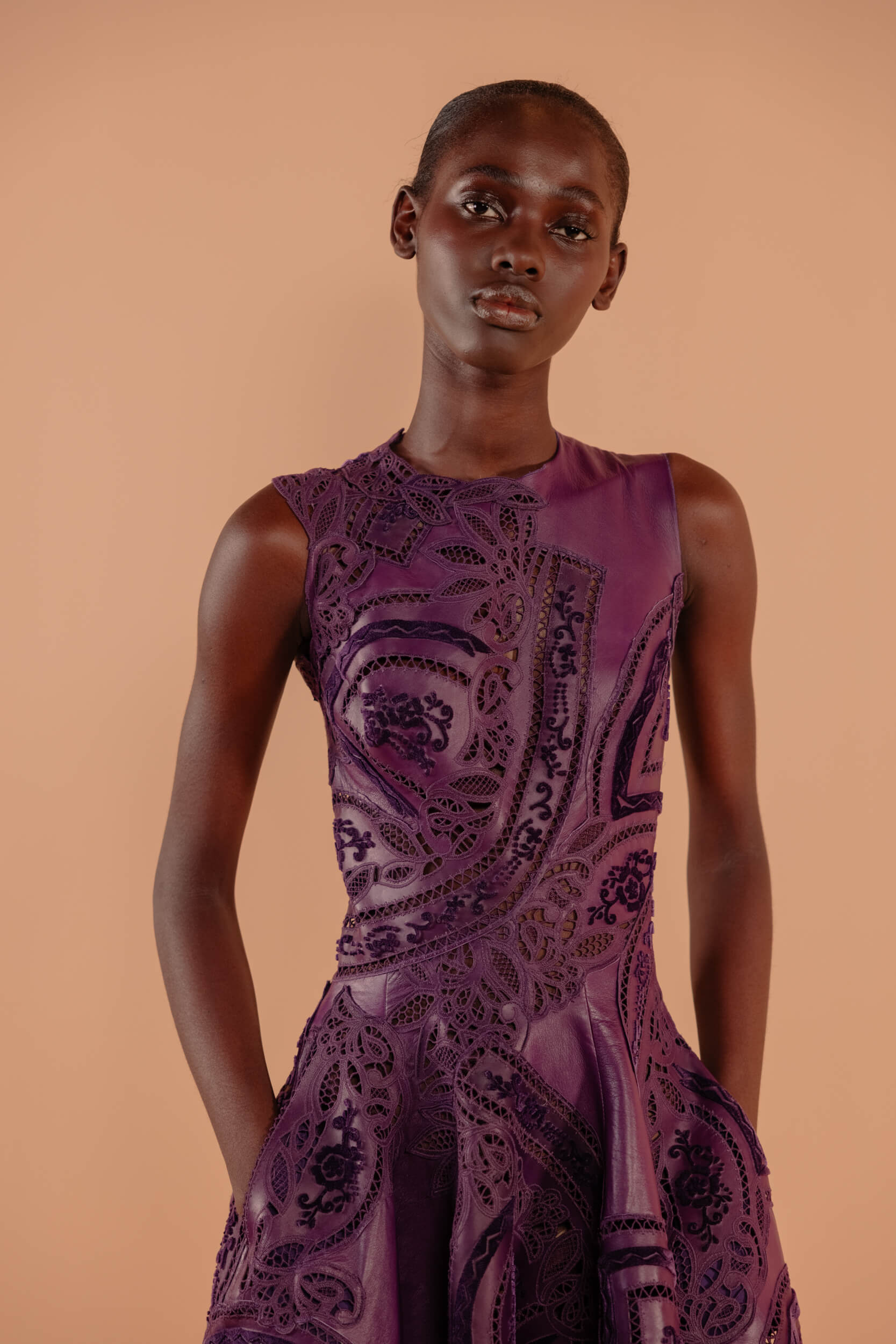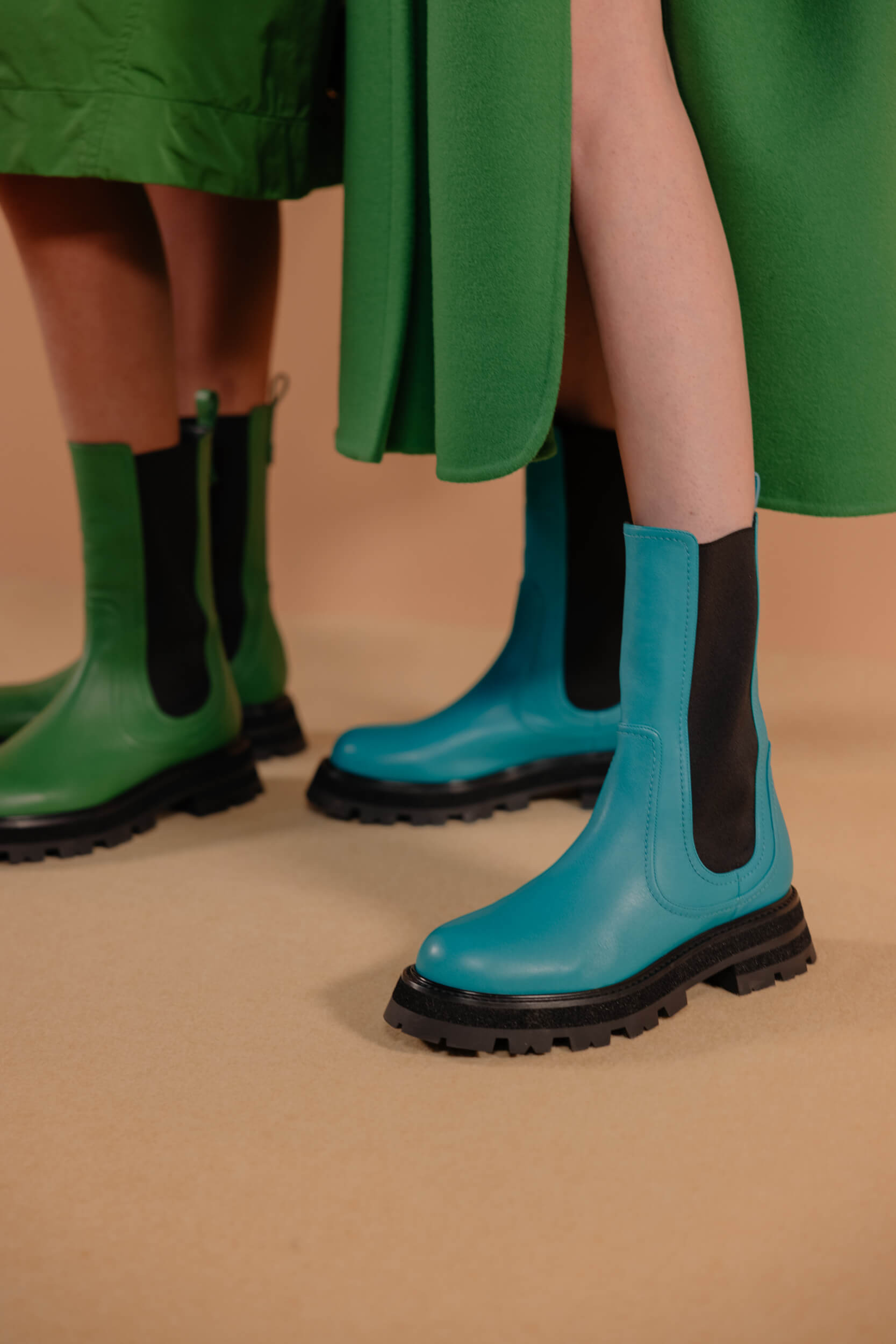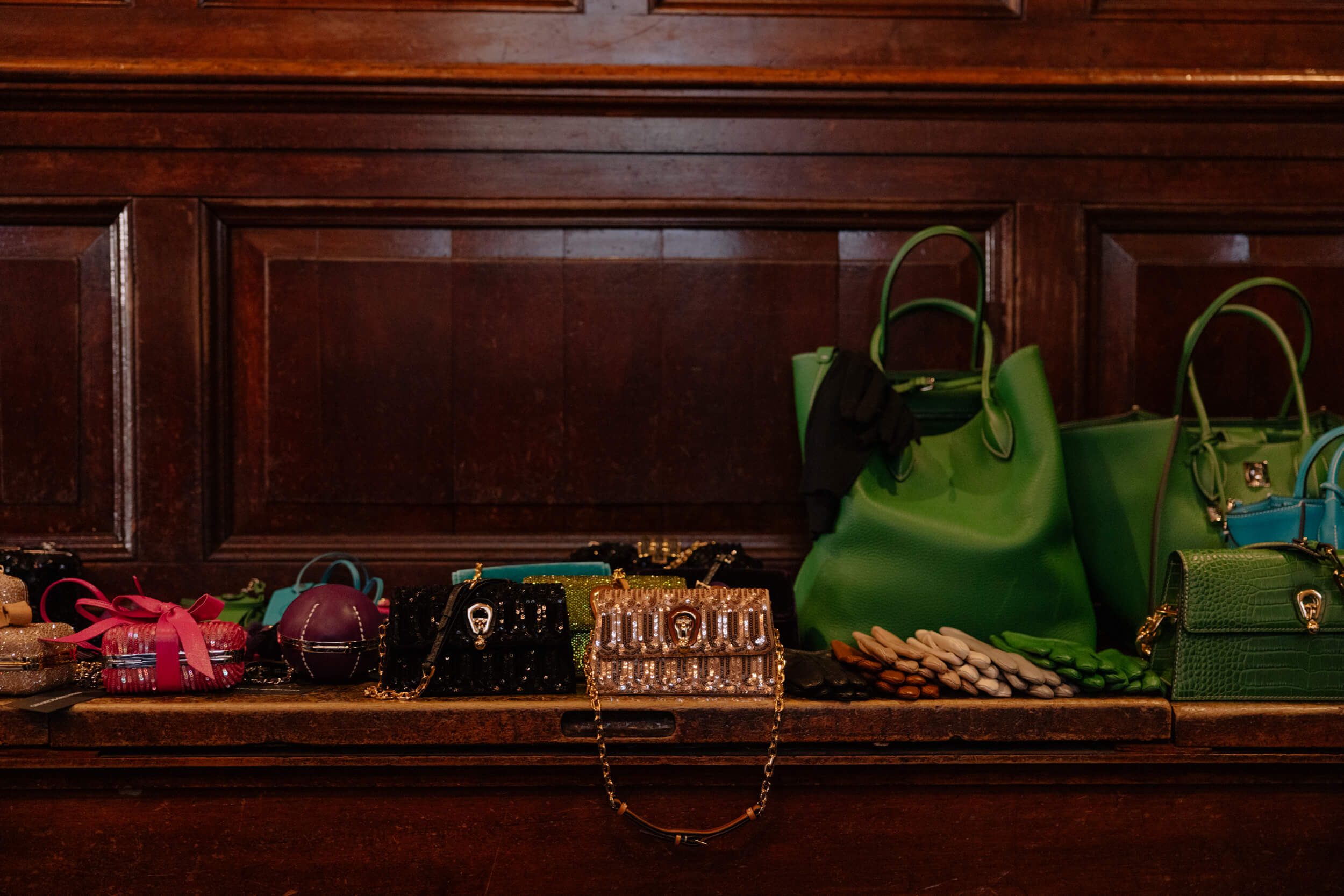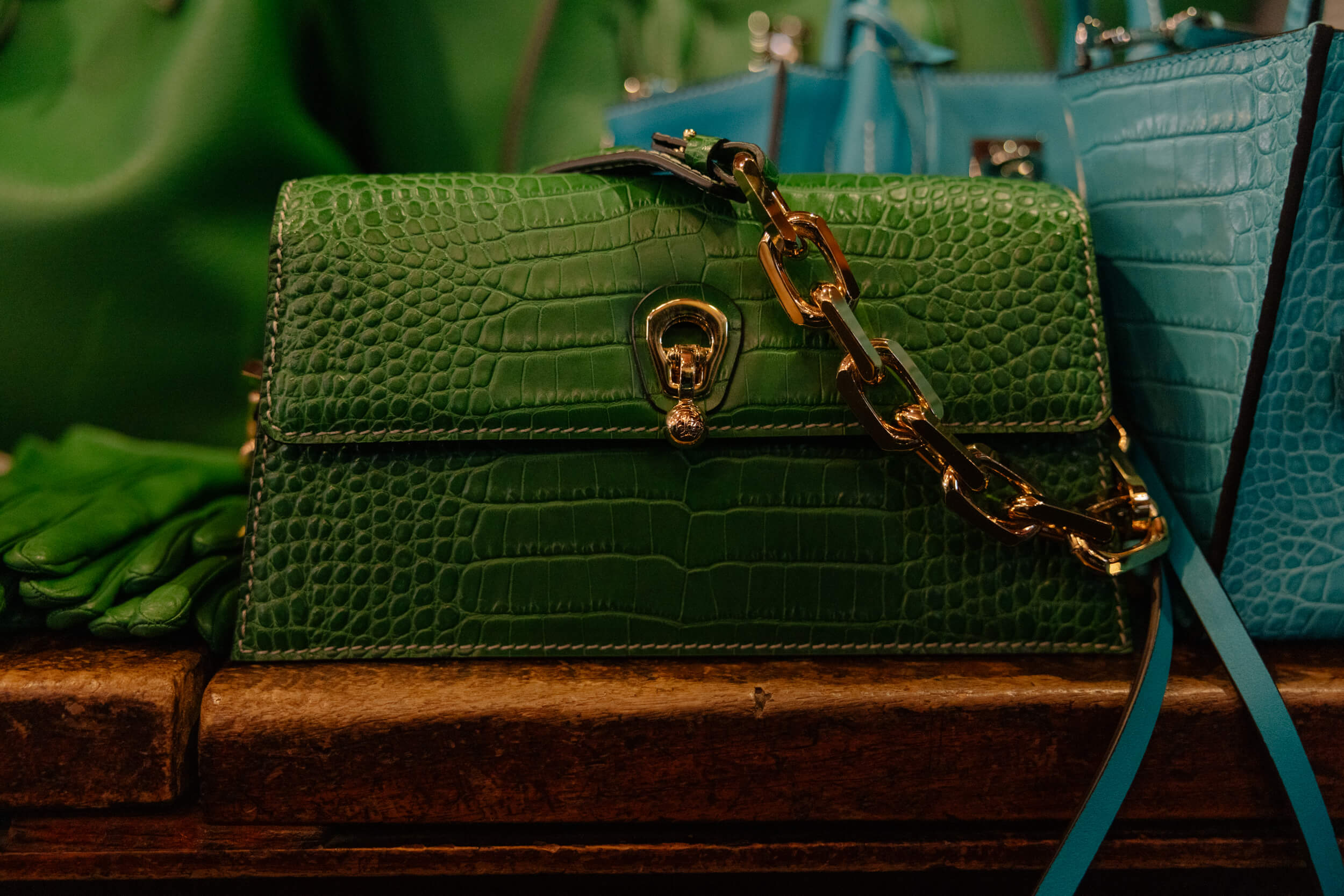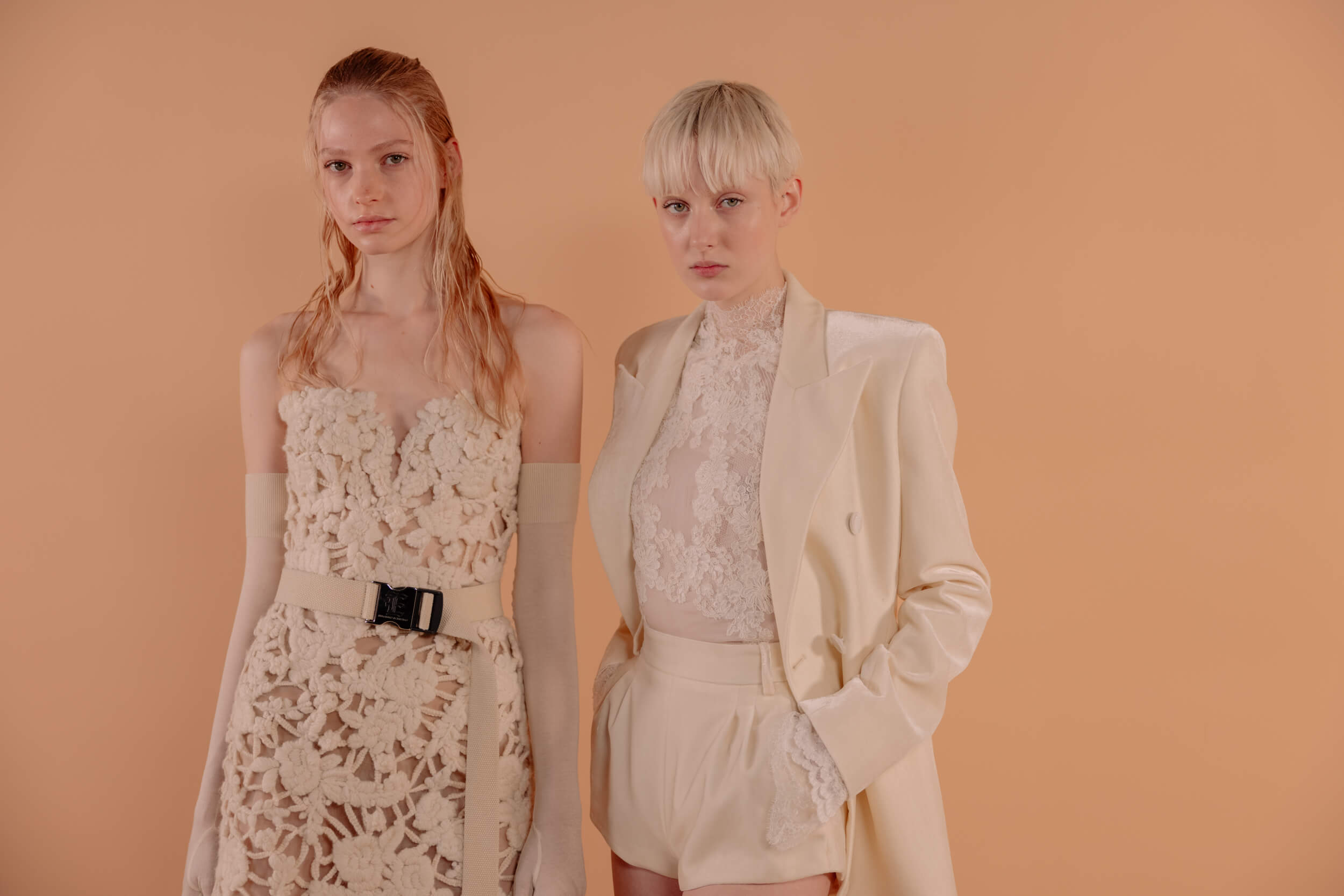 Ermanno Scervino FW22
HAIRSTYLE
The hair looks of the show were made by the GHD team, with Pierpaolo Lai as lead hairstylist: to underline this relationship between the brand and the current idea of beauty, and the synergy between couture and sport that knows no boundaries, the hairstyles feature a young attitude, suggested by the ponytail with a "wet" effect, which emphasizes the natural beauty (exactly) of smooth or curly hair.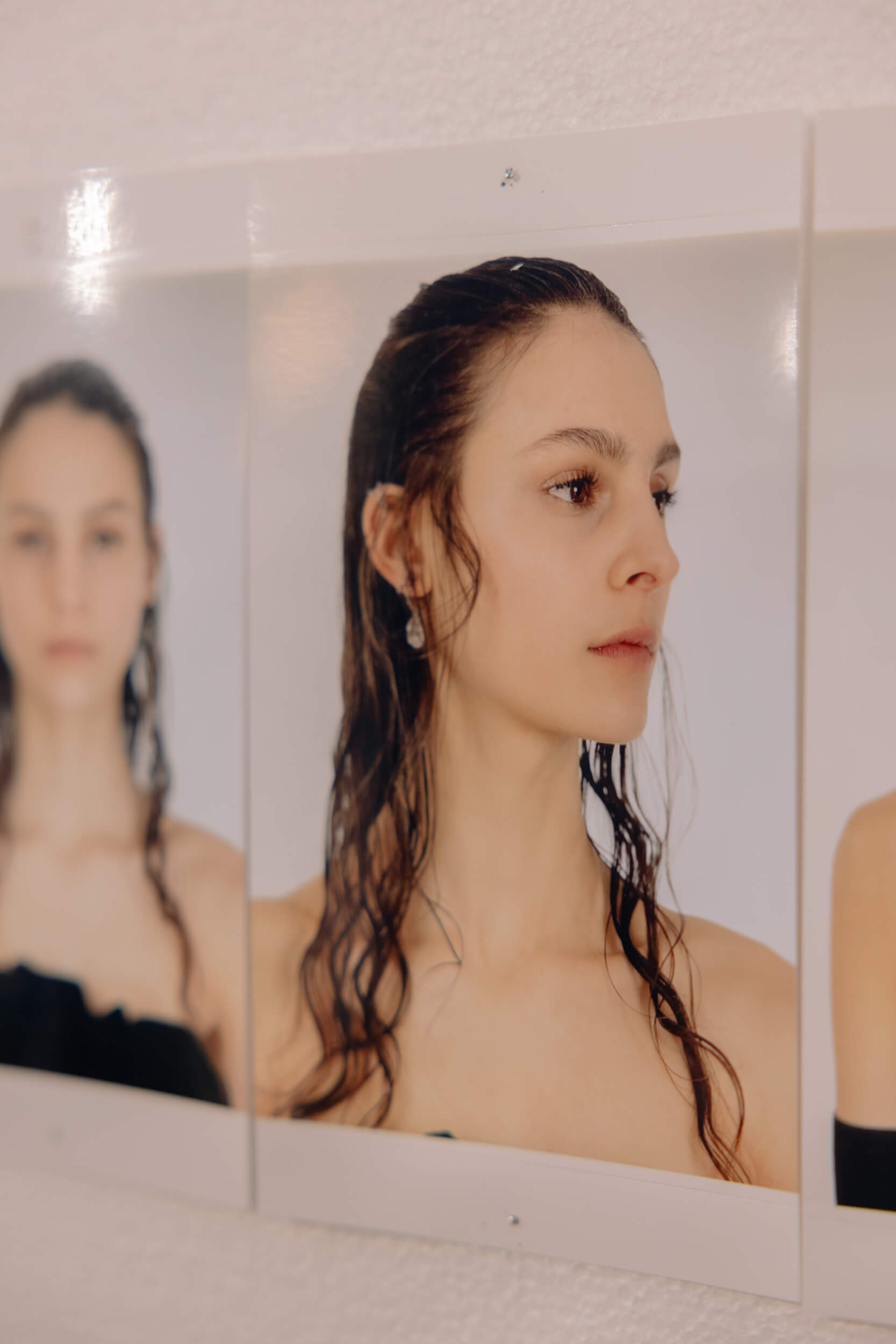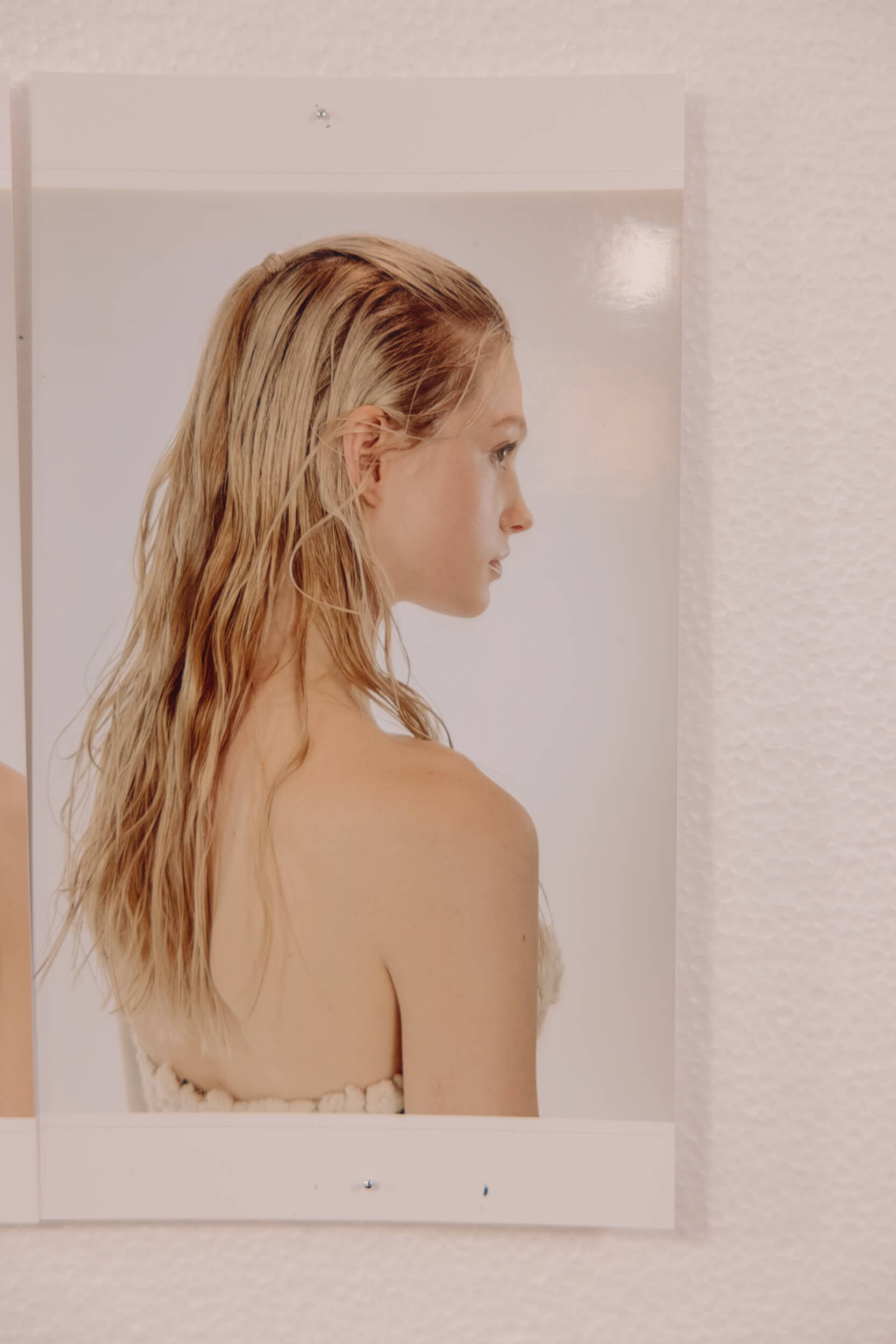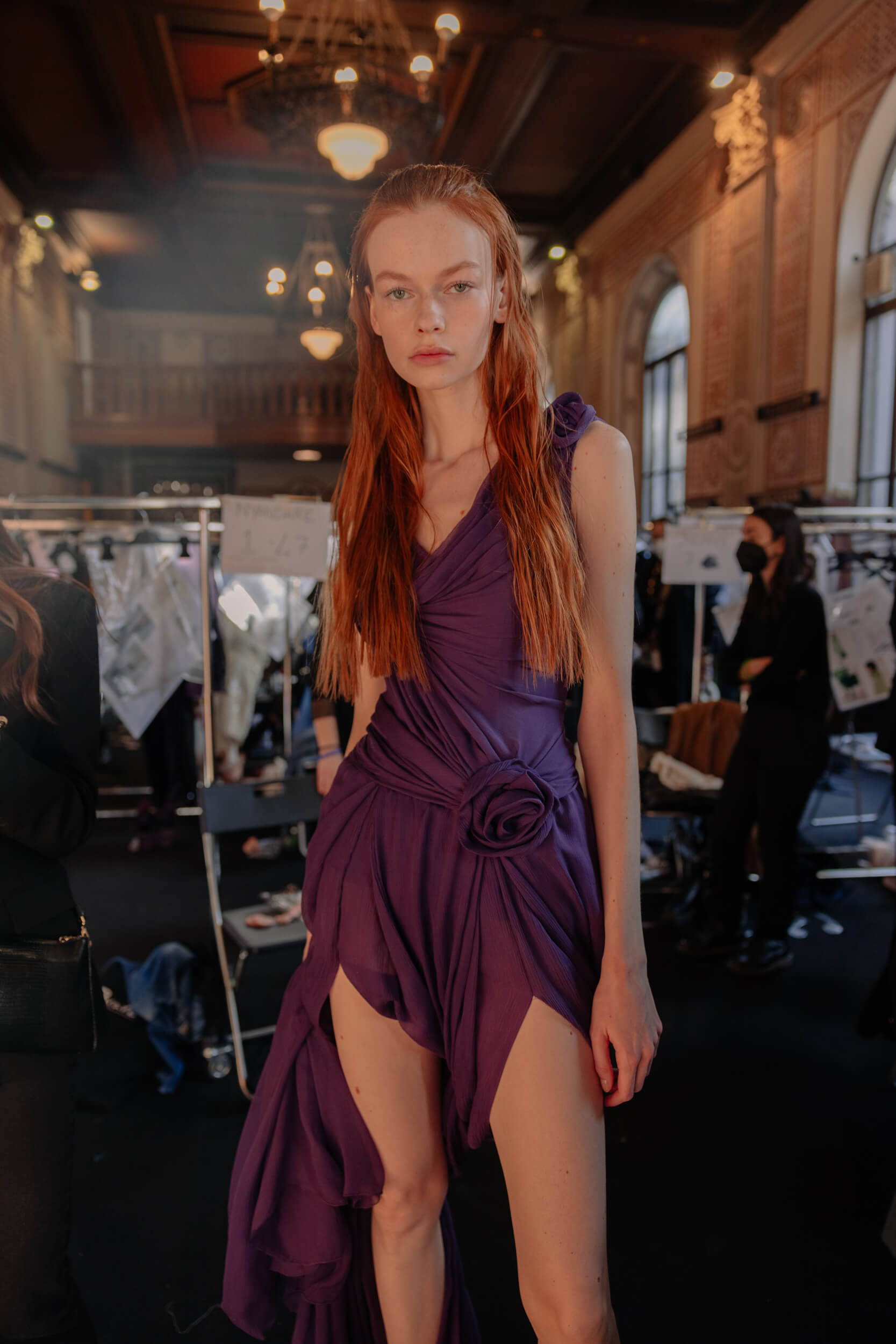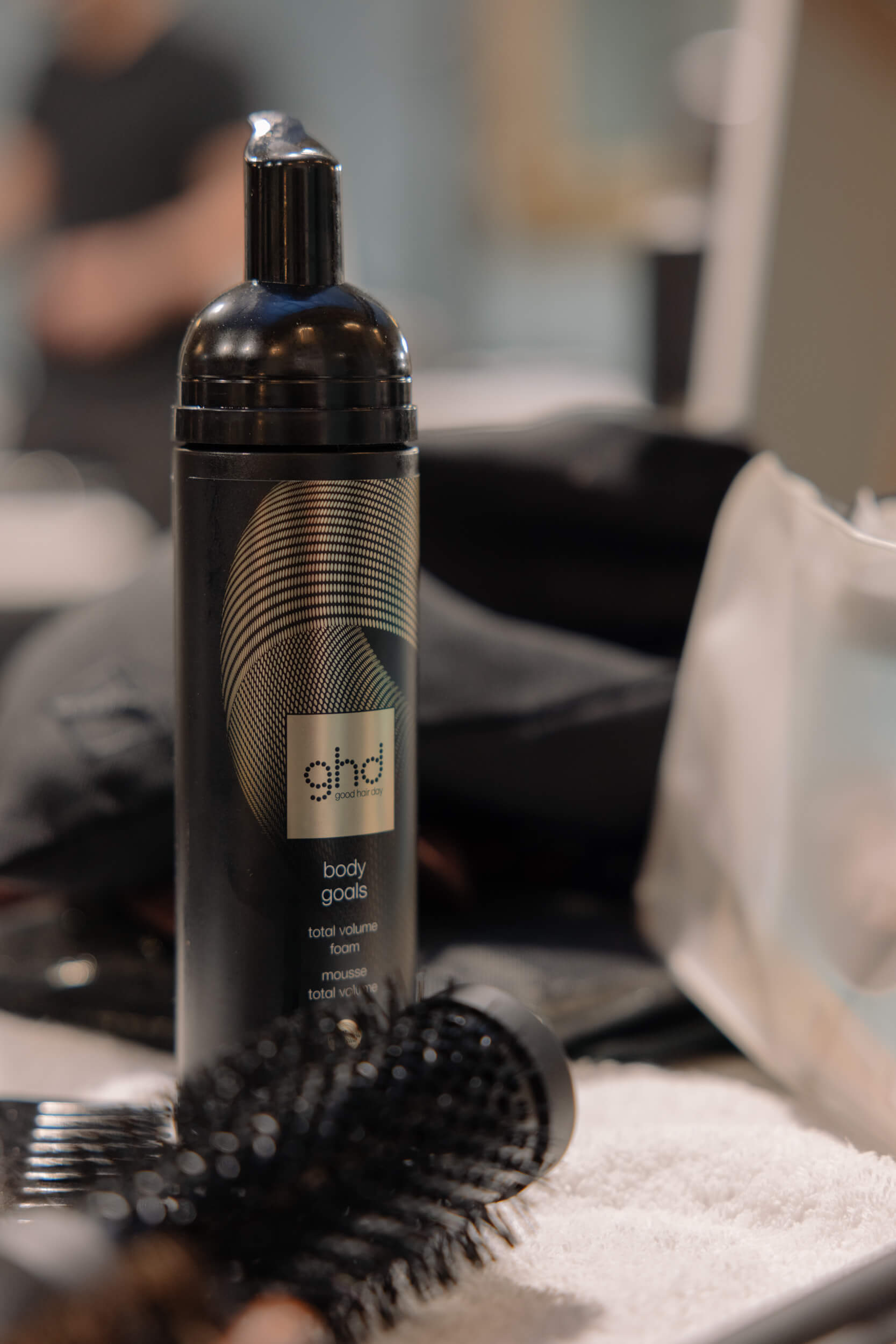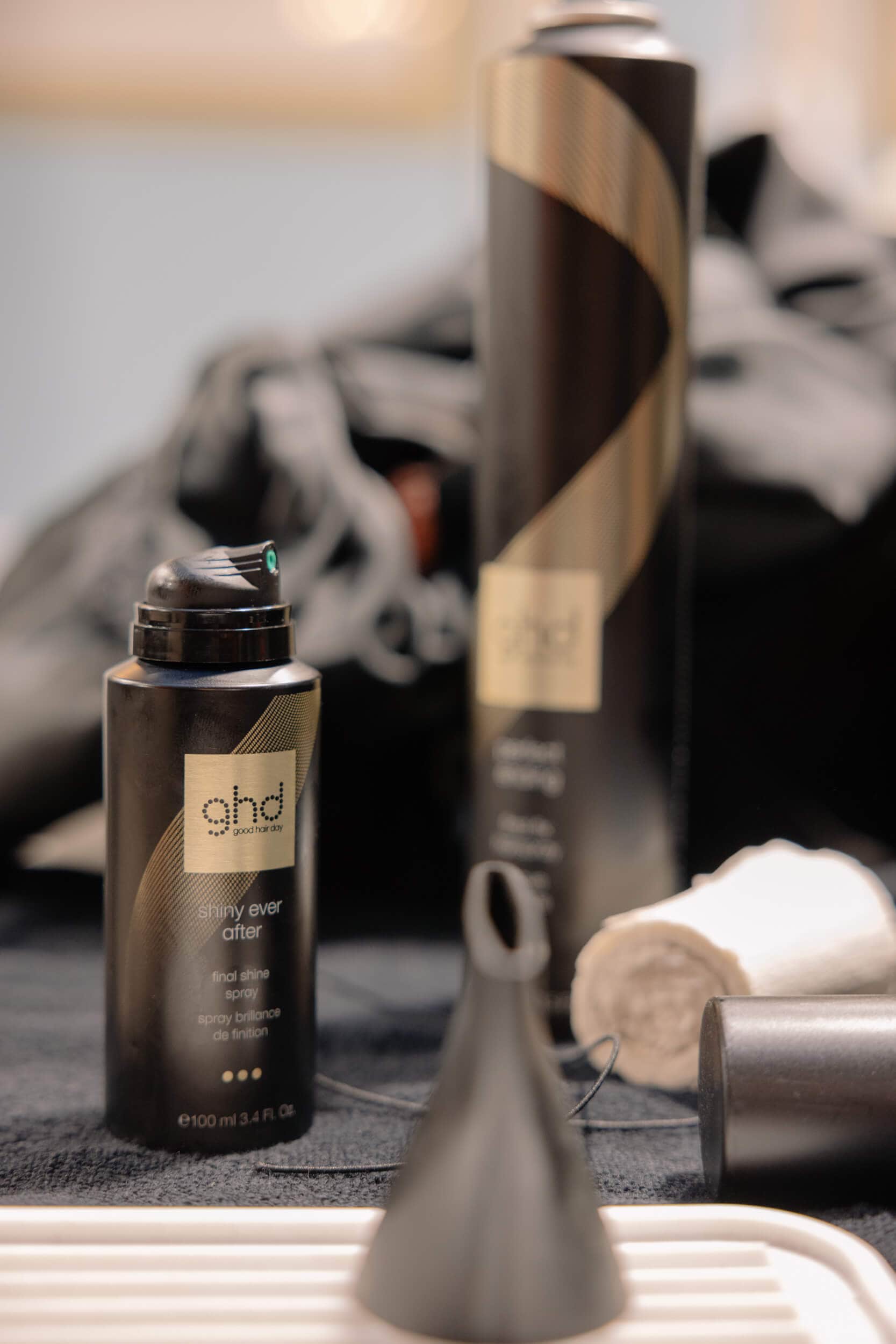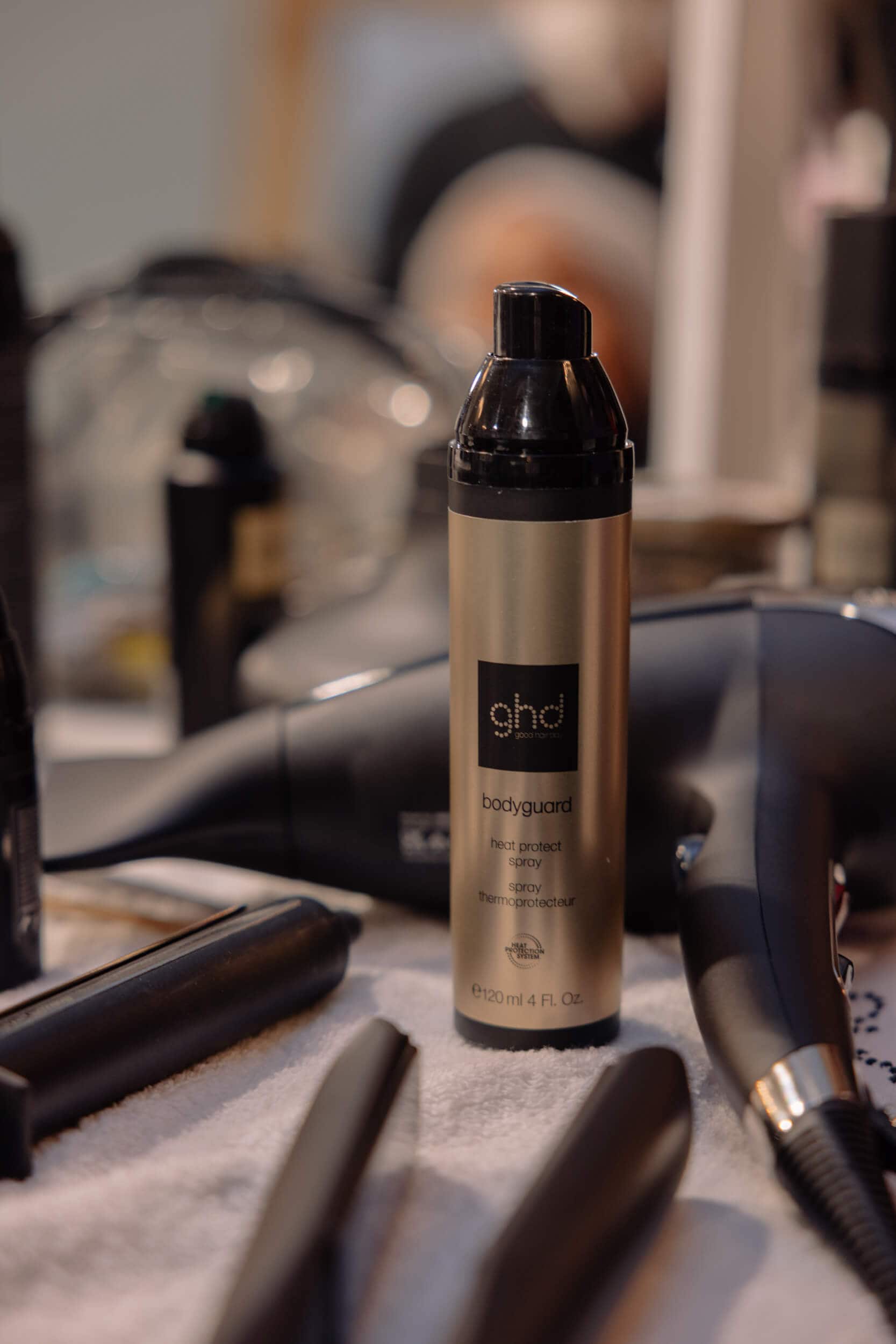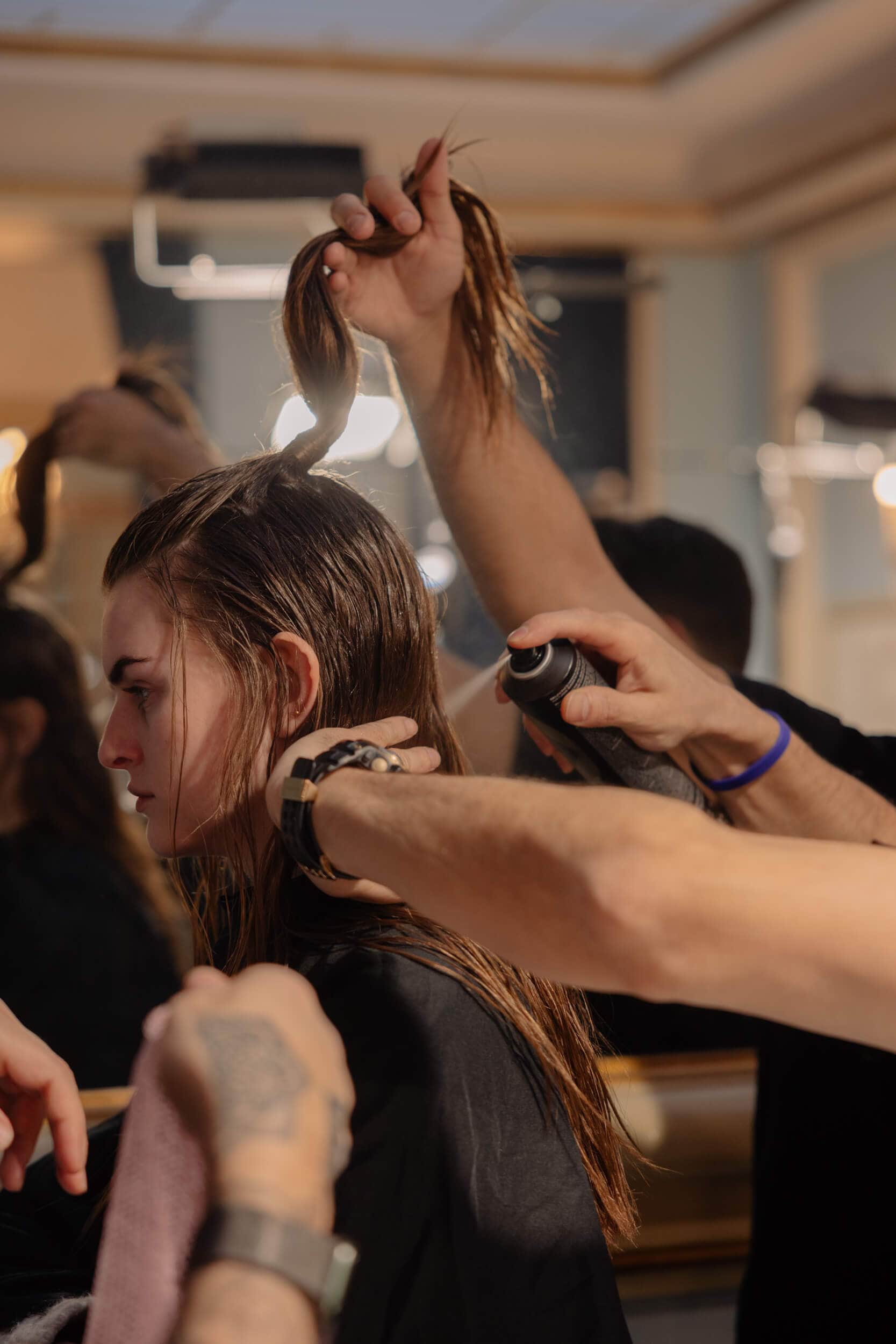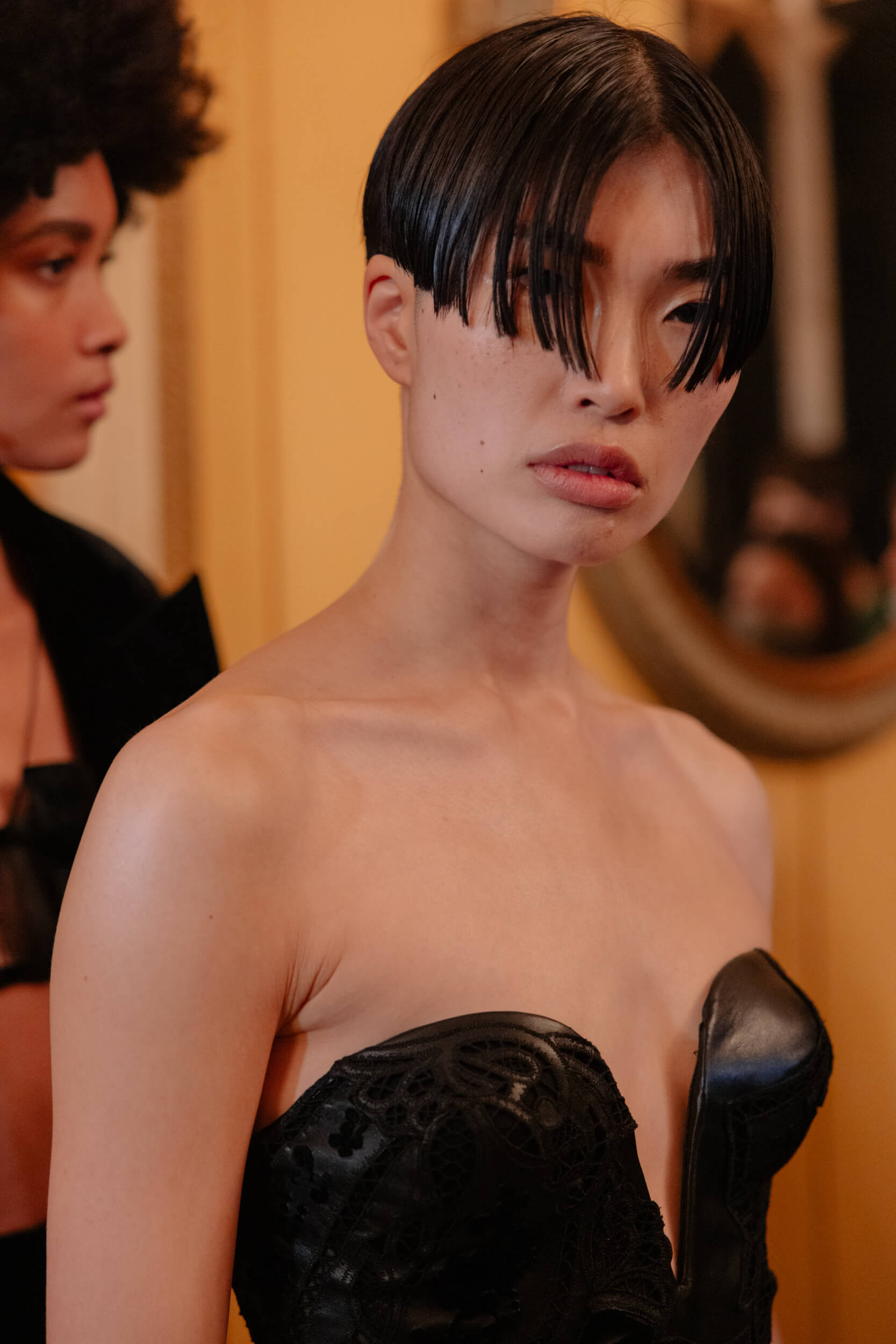 The volumes have therefore been maintained to give a soft, almost glossy effect. To complete the whole look, a natural beauty look, with combed eyebrows, furtherly emphasizes individual beauty.