Laura Strambi is a brand with a strong feminine identity, a minimalist style and a clean and basic design. Her collections are totally eco-friendly and entirely Made in Italy.
One of the brand's priorities is to produce sustainable fashion but at the same time to achieve top-quality elegant and refined garments in respect of our planet, embracing the key principles of "green philosophy": heavy-metal free (azo-free) and all production processes made with water and energy saving.
The brand uses only organic cotton produced exclusively for Laura Strambi in Italy. She exclusively uses local workshops for the tailoring and garments to limit the impact on transportation and distribution.
Laura Strambi presented at the Milano Fashion Week her new Spring Summer collection 2017 "Extraordinary Garden" thought to an amazing garden made of beautiful greens, blues and reds and that featured leafs represented on skirts. The minimalist lines are enriched by ruffles and the big and voluminous skirts are simply gorgeous.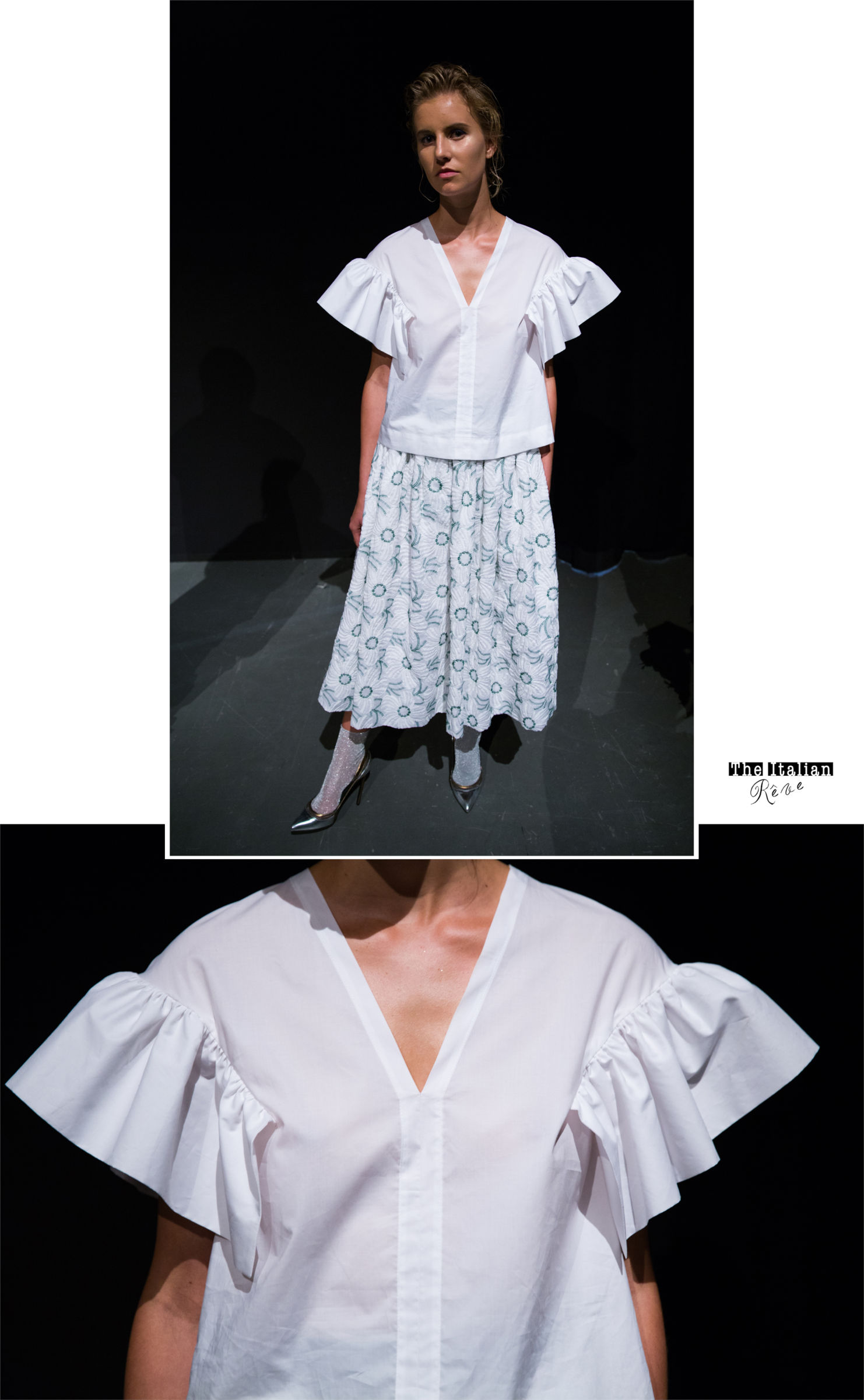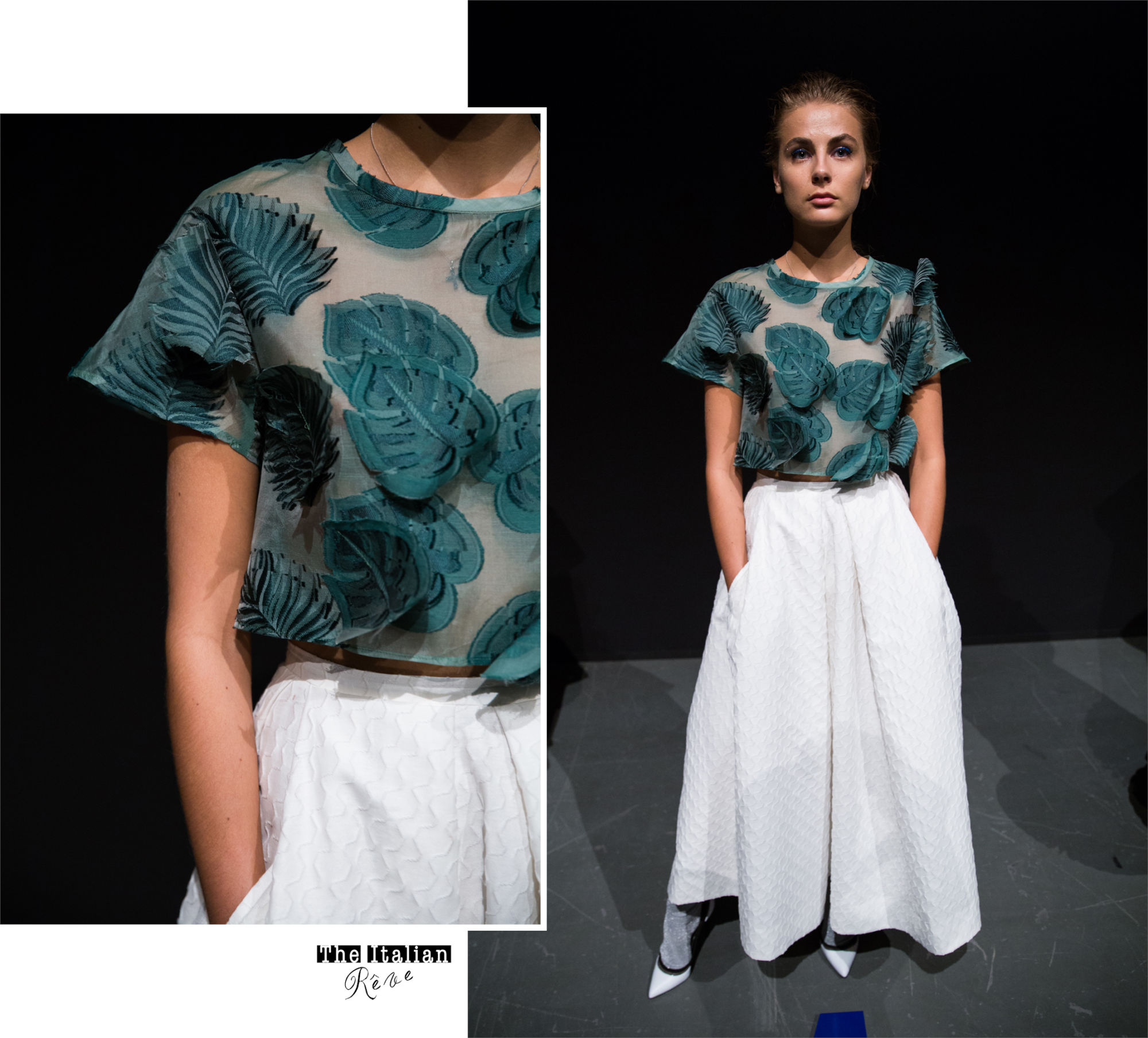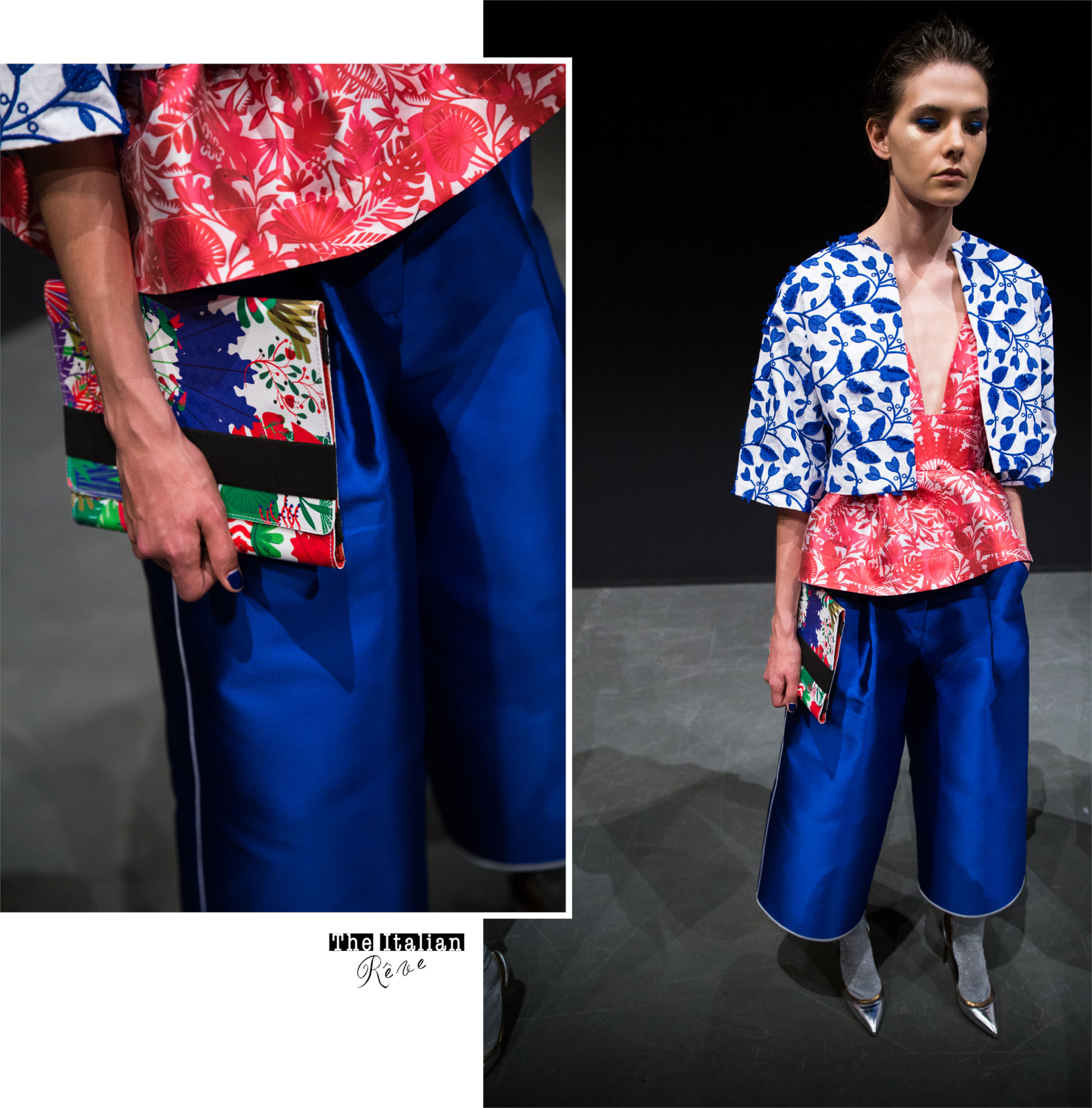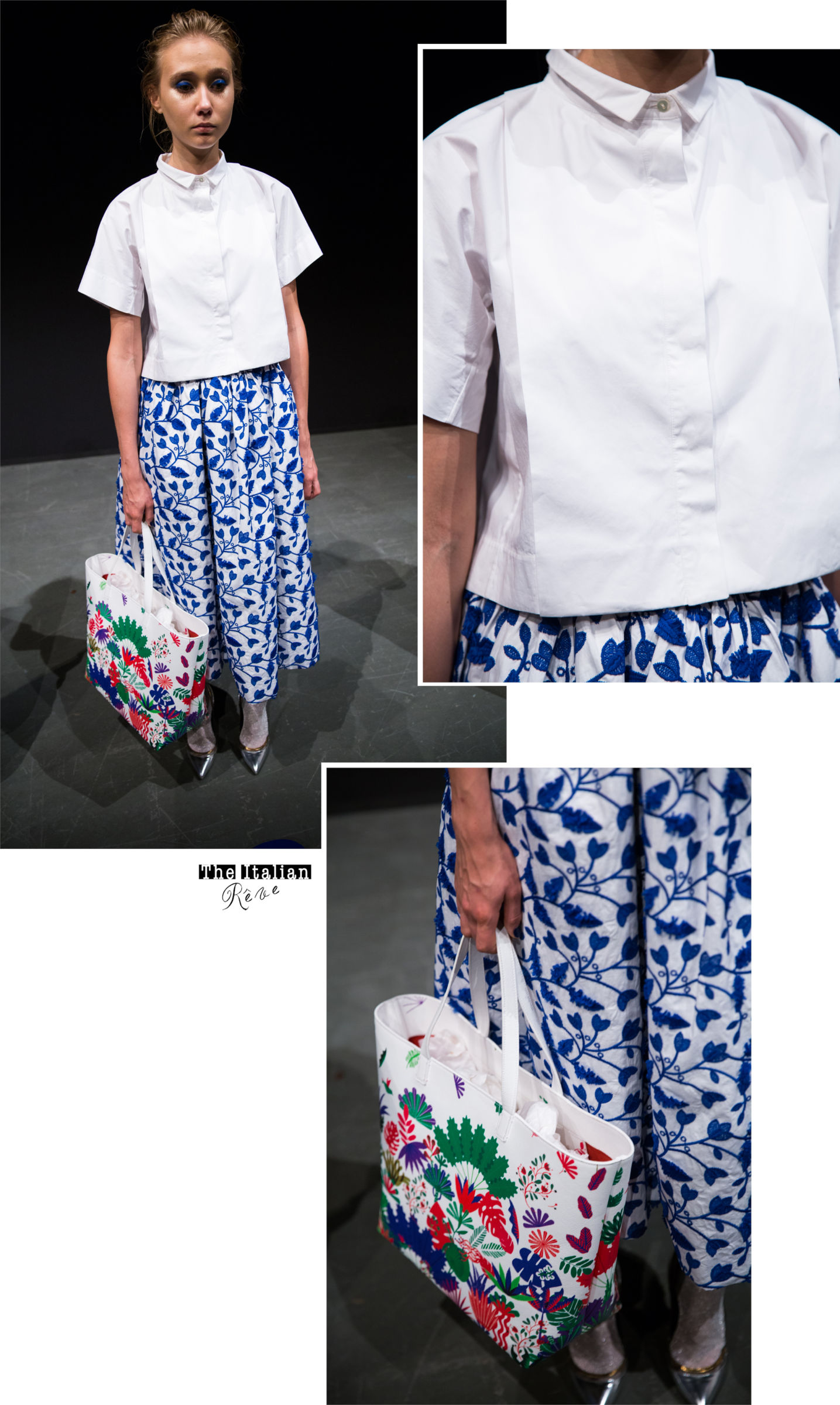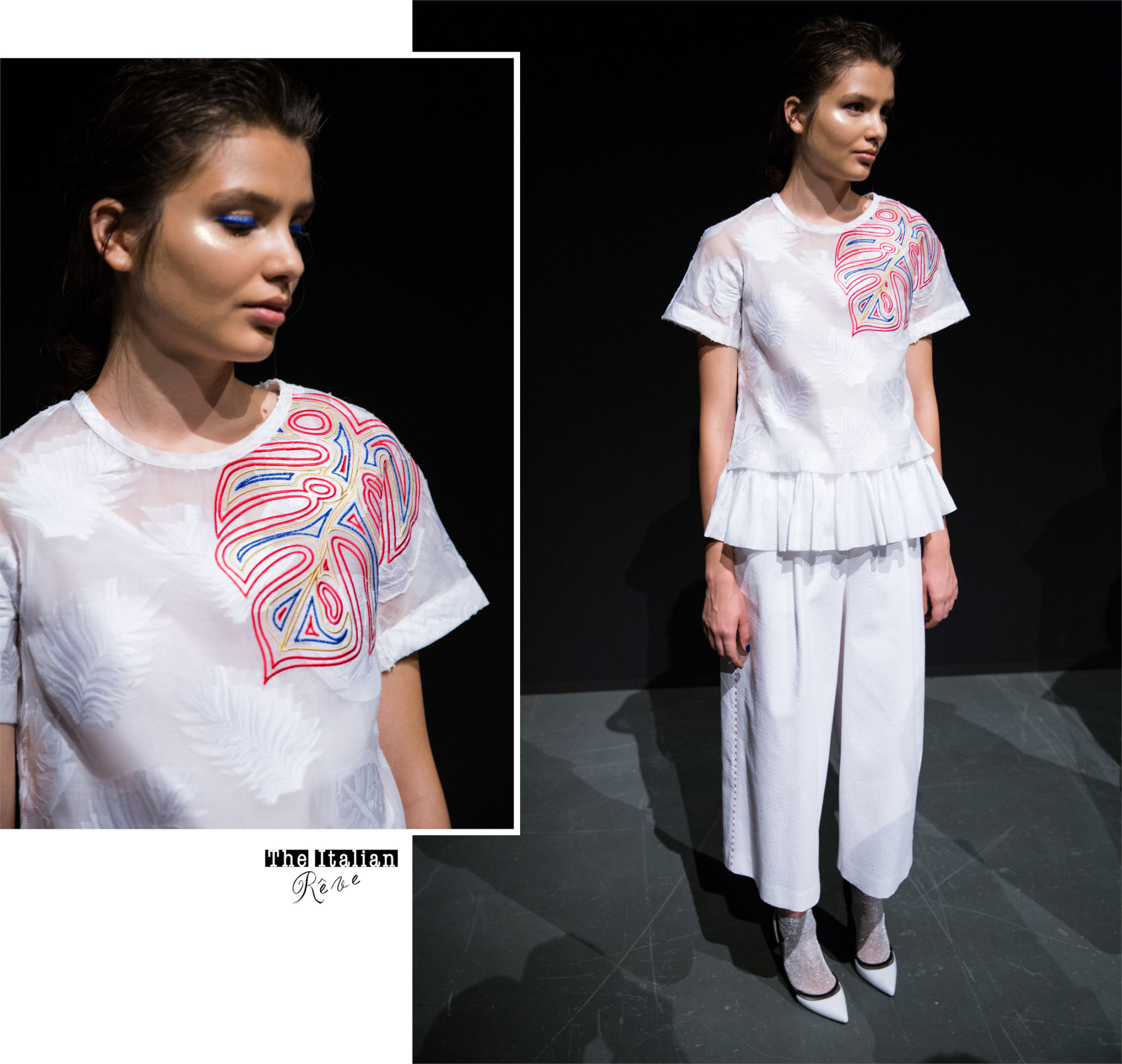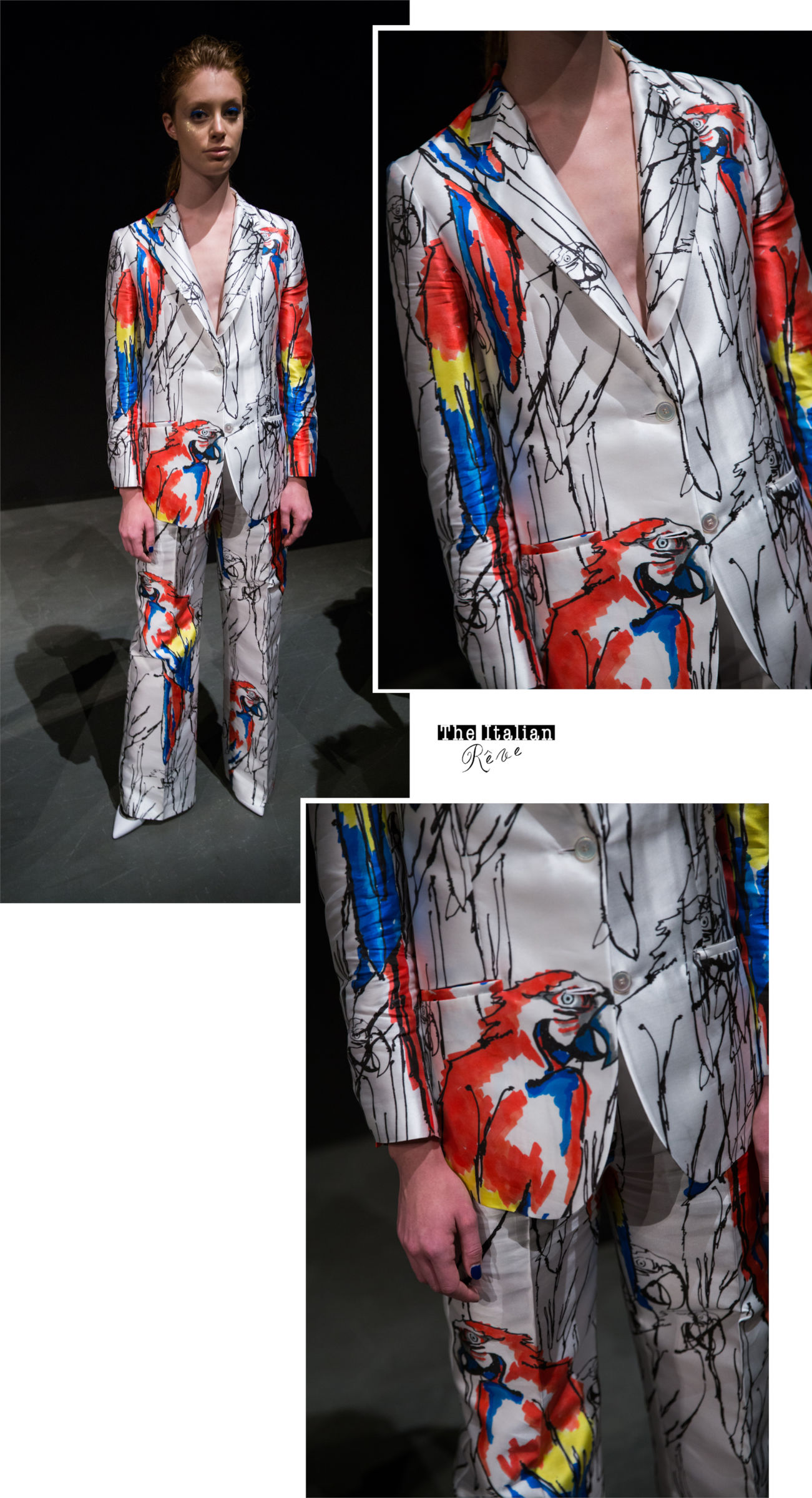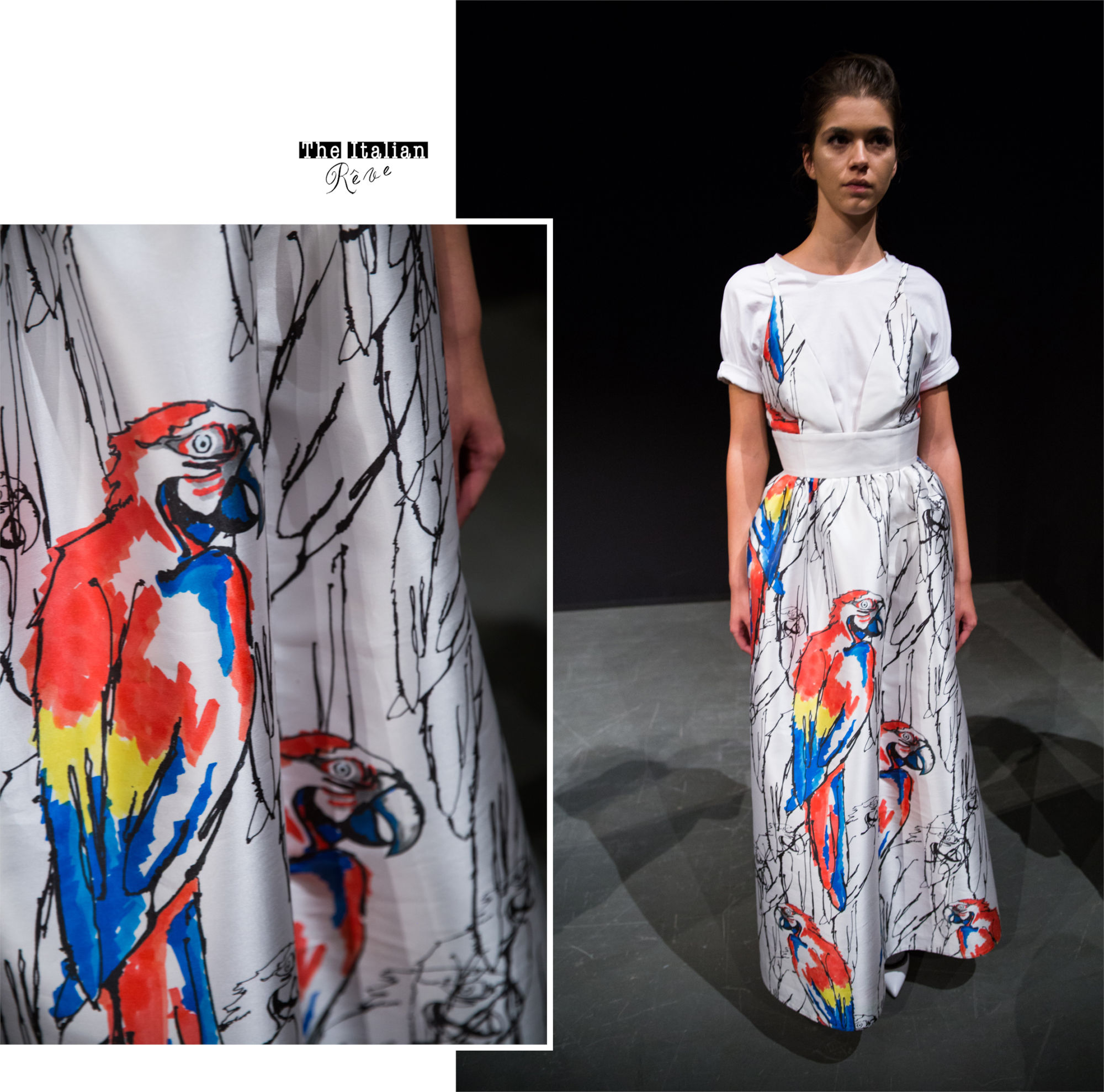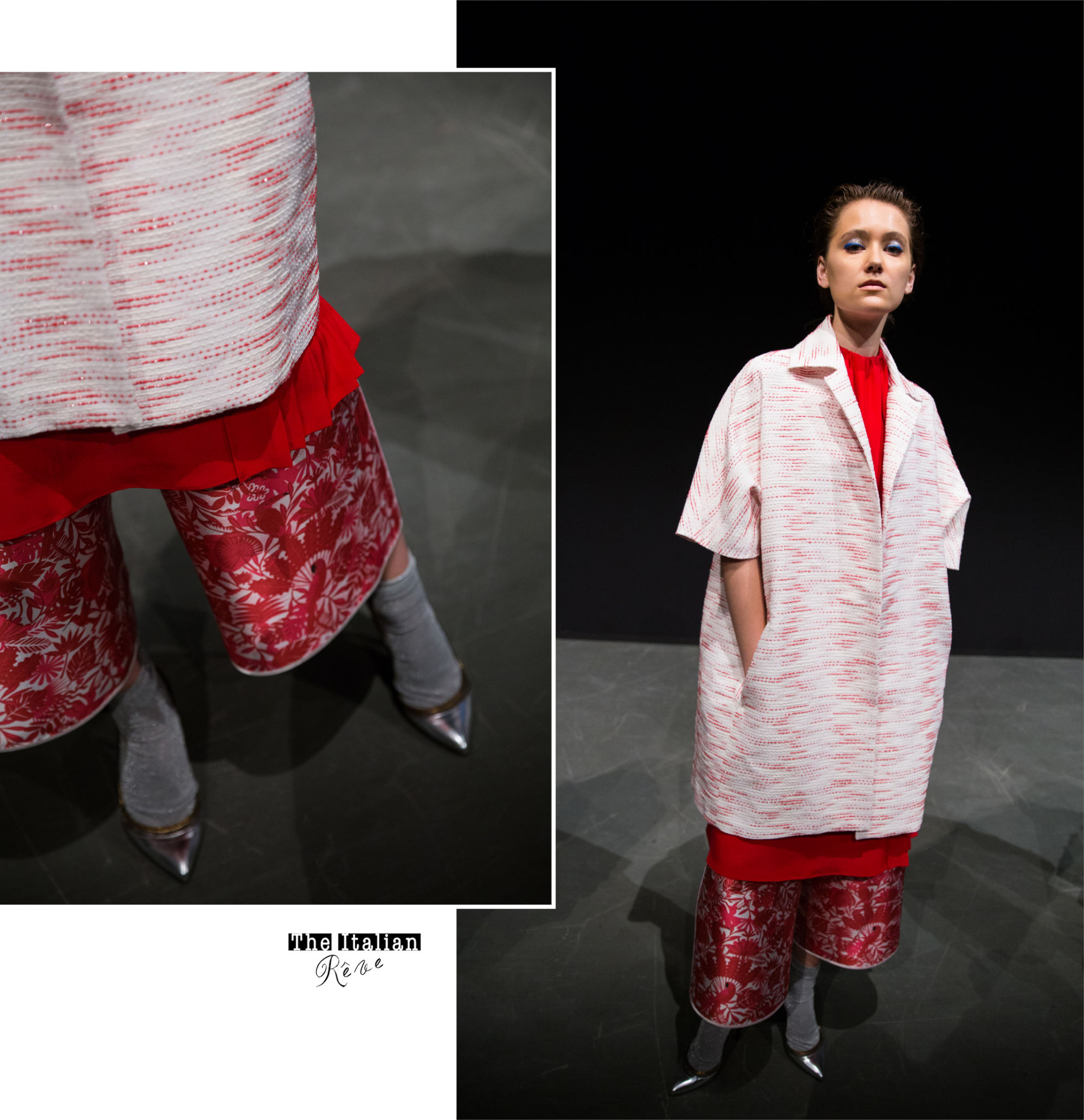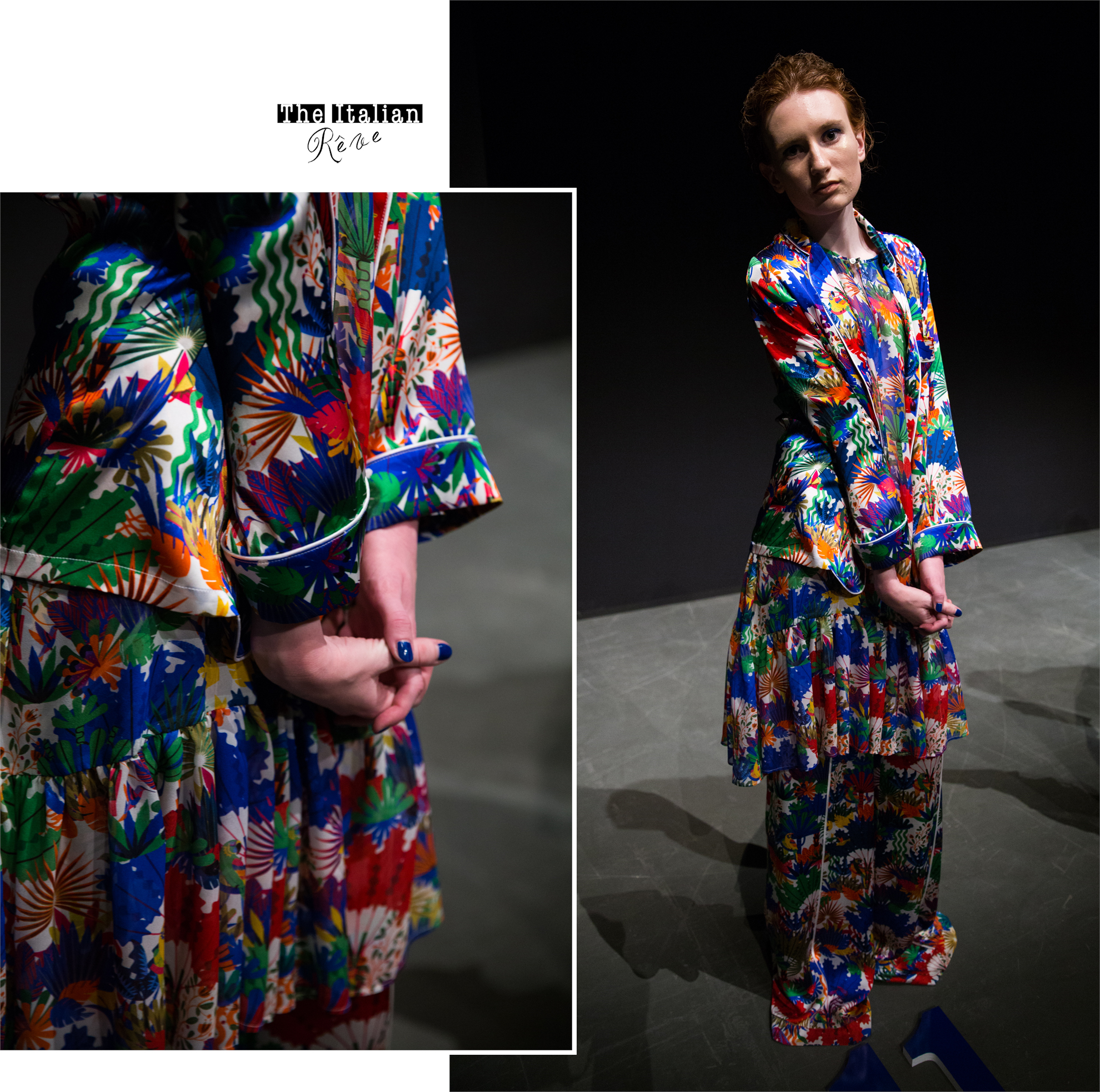 The environment was also magical and the models were immersed in a green and beautiful little tropical forest, and they seemed to be a part of it. All that green environment drew us even more into the eco-friendly philosophy.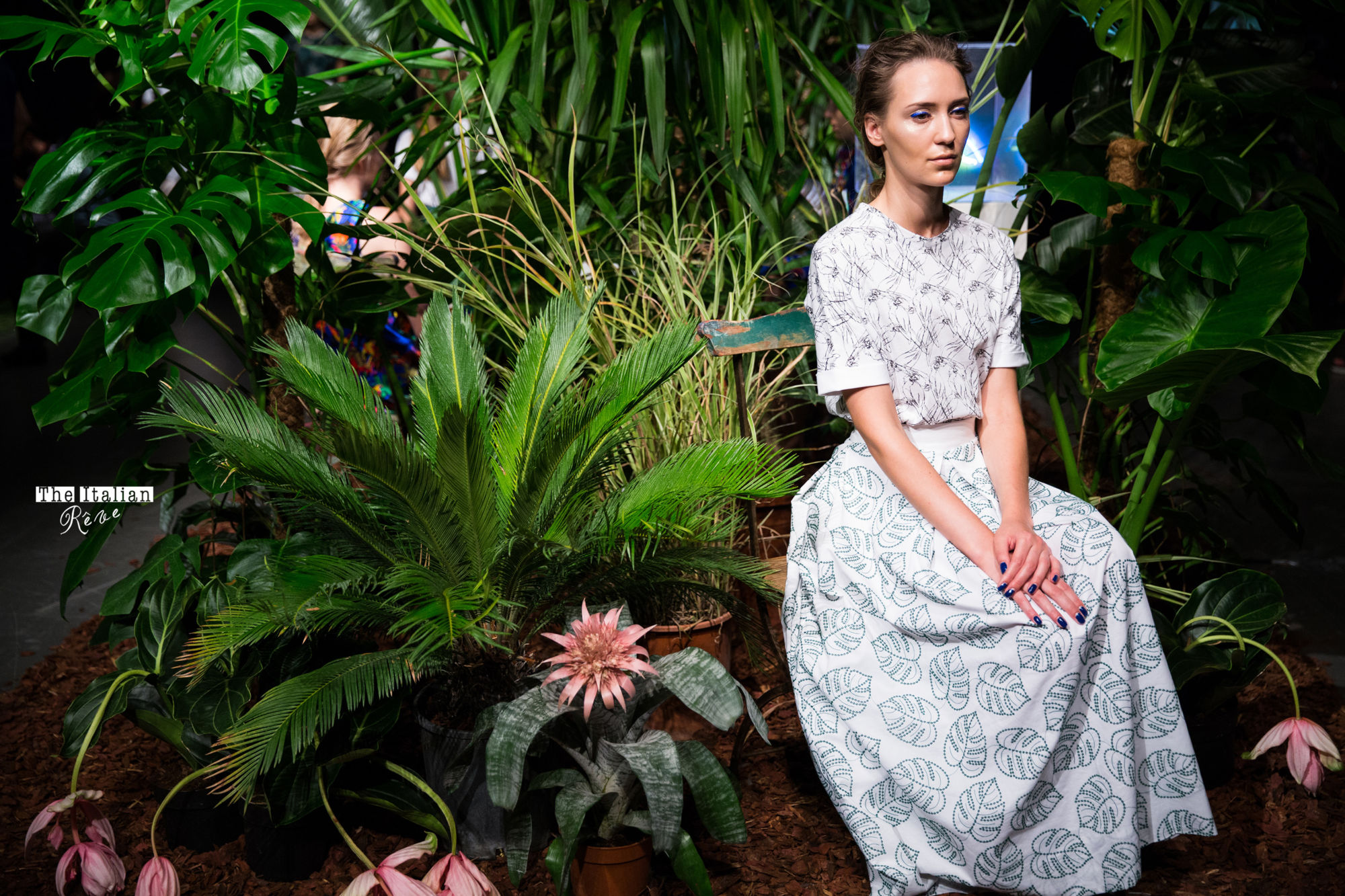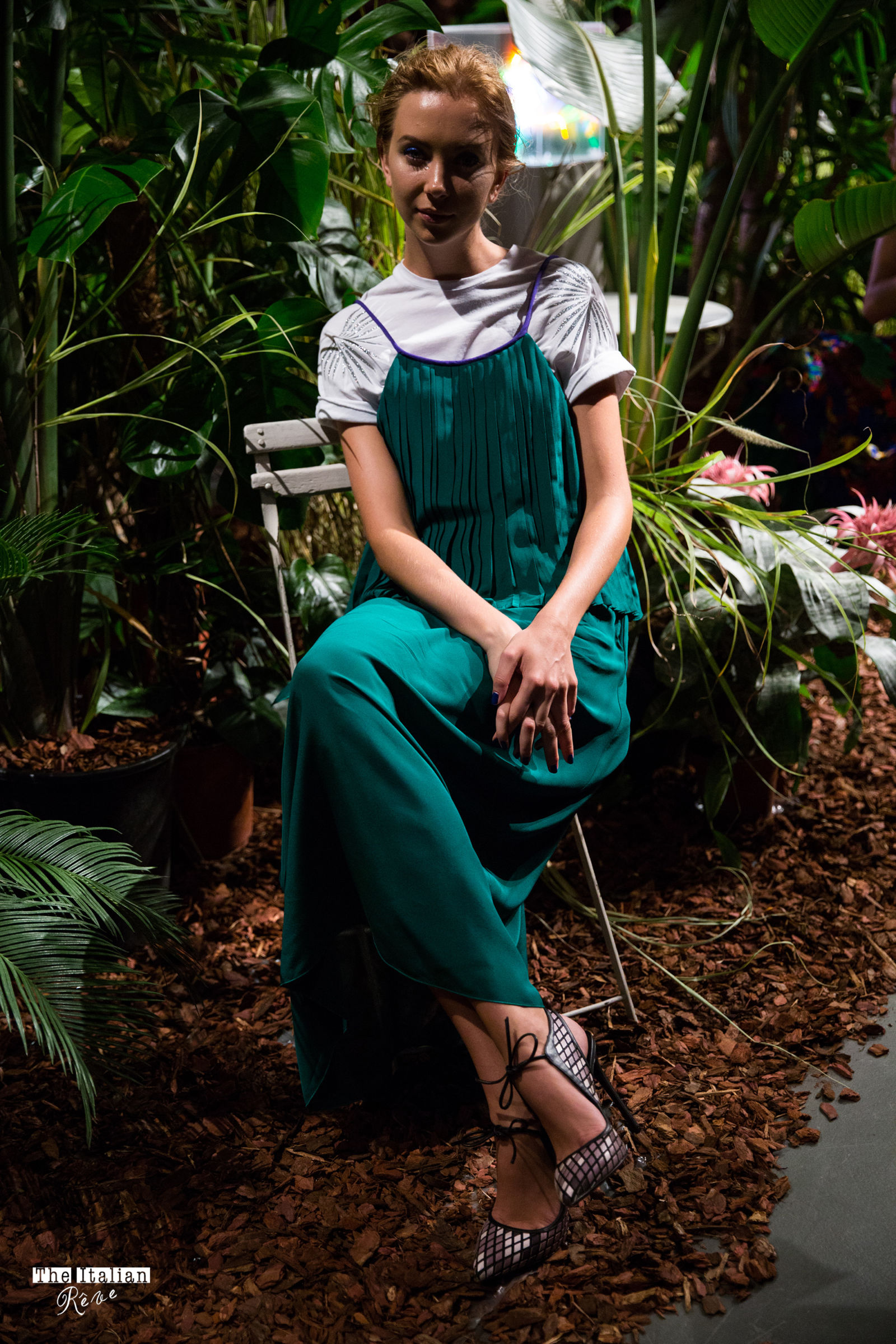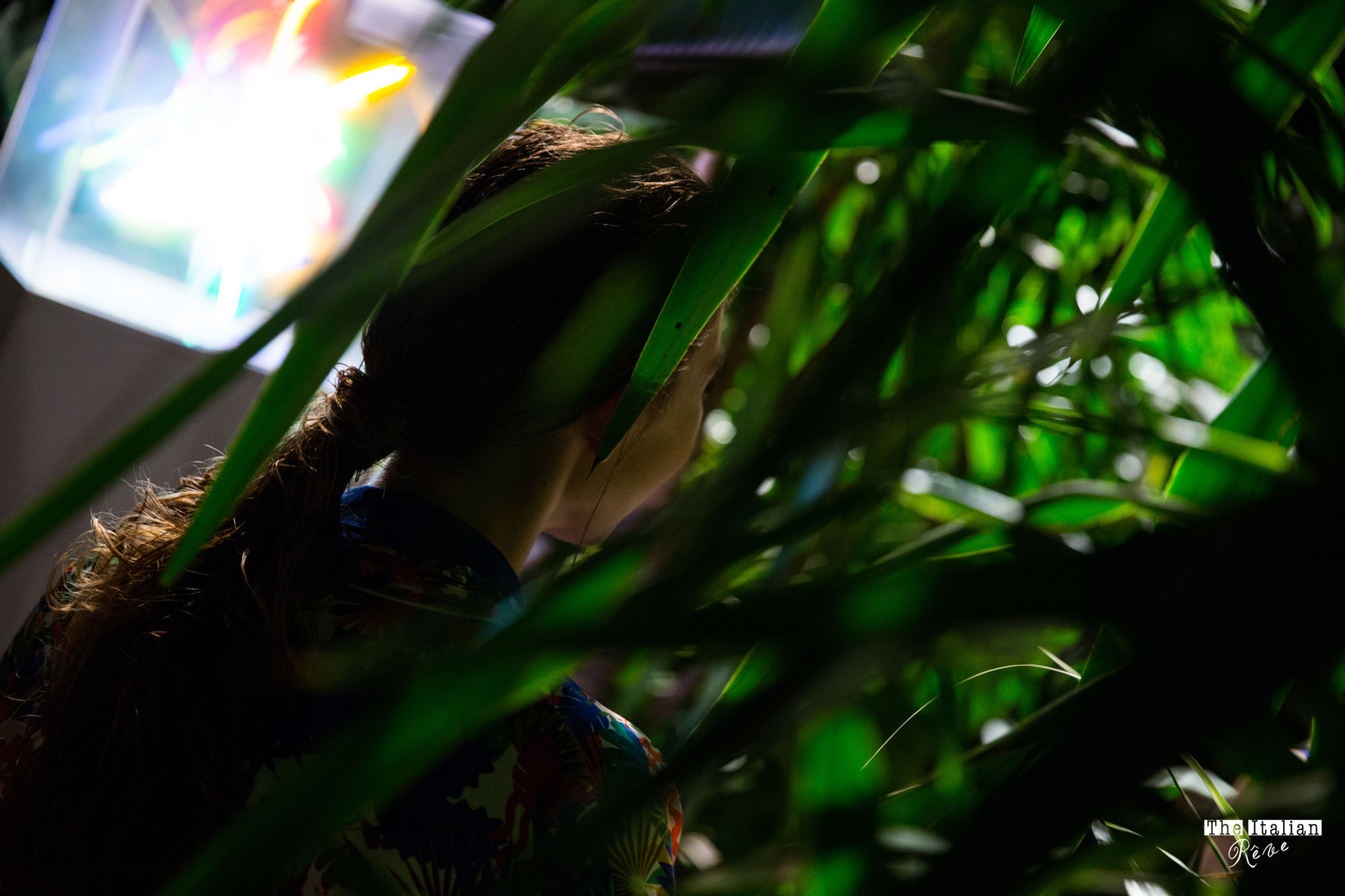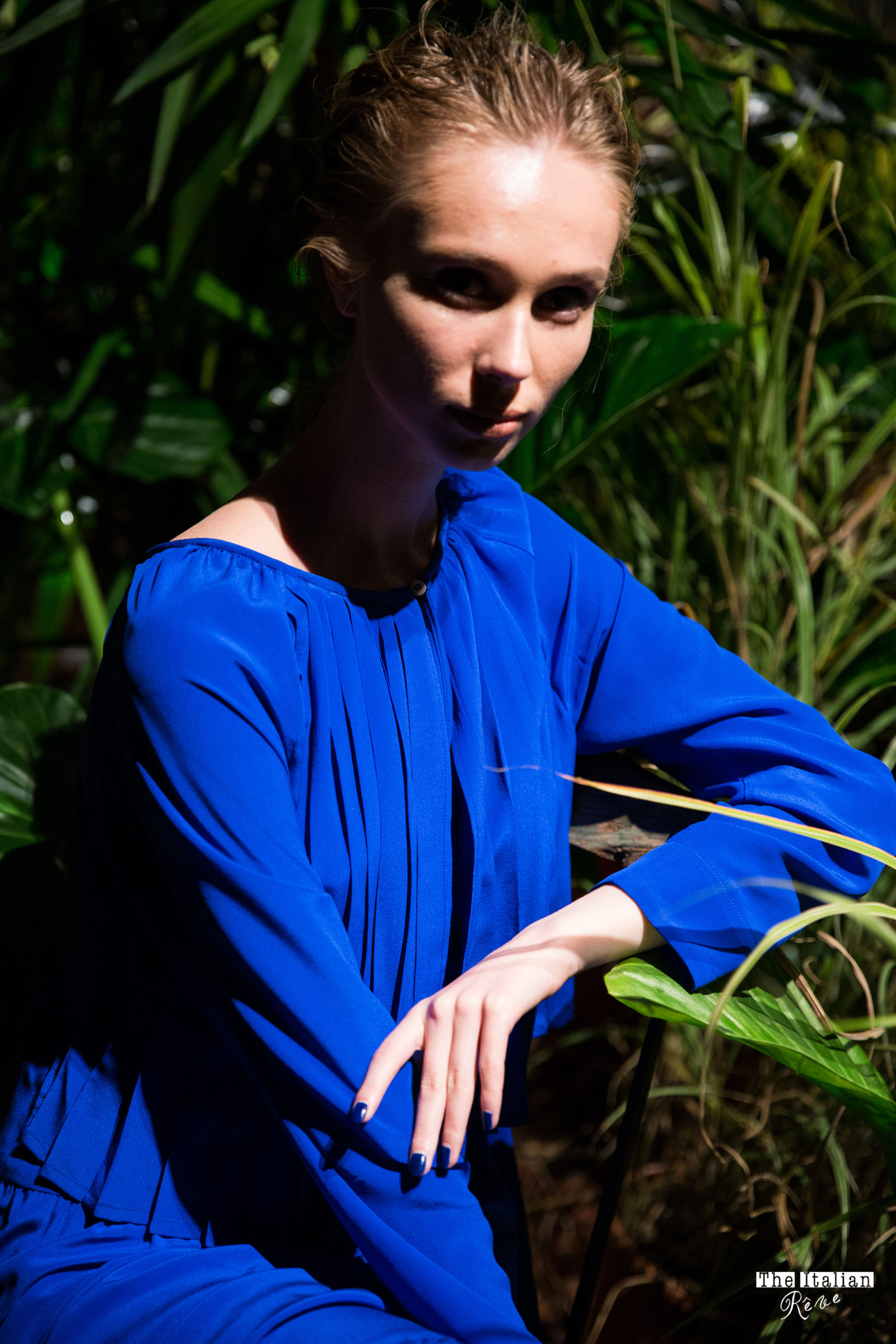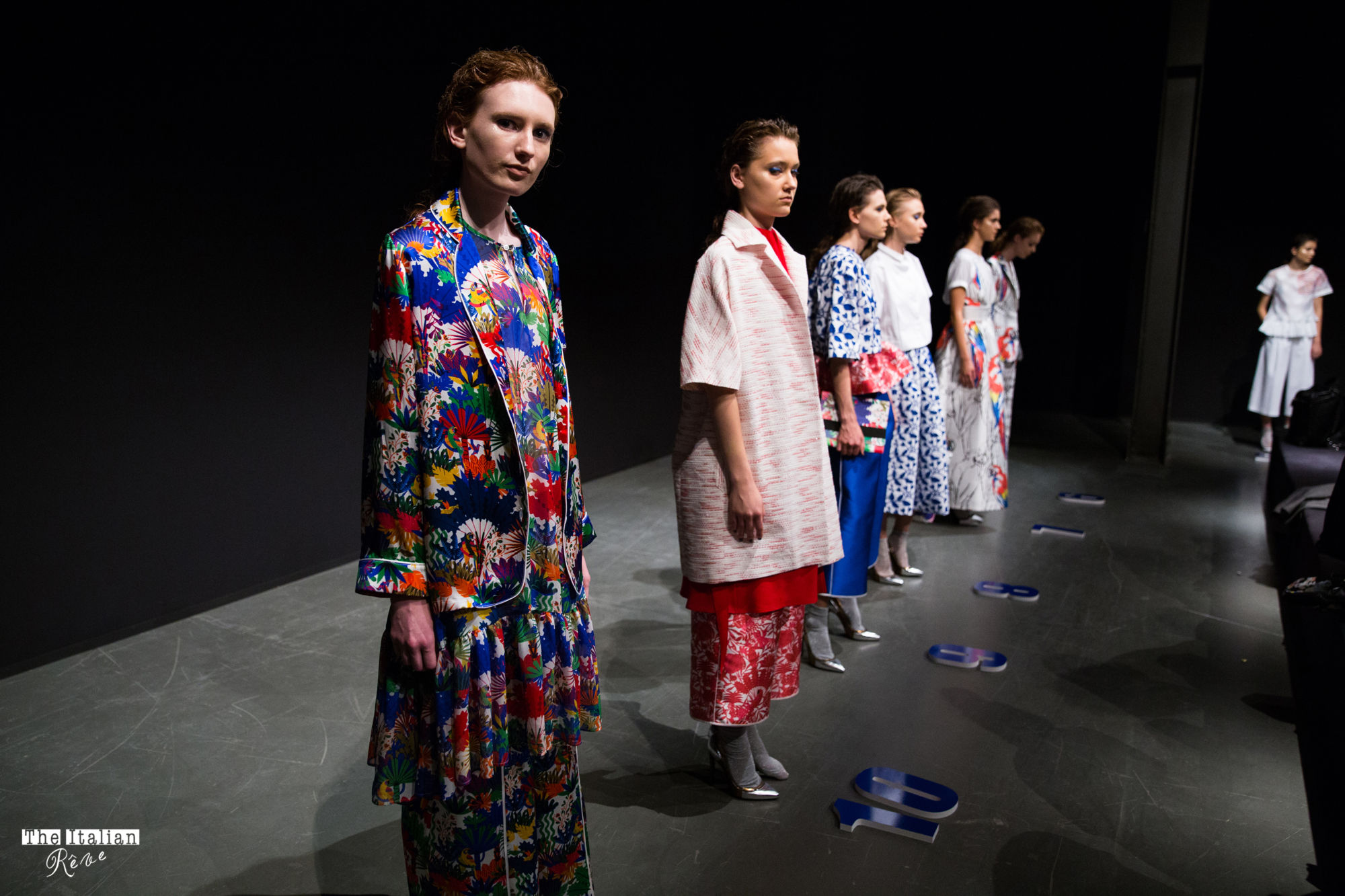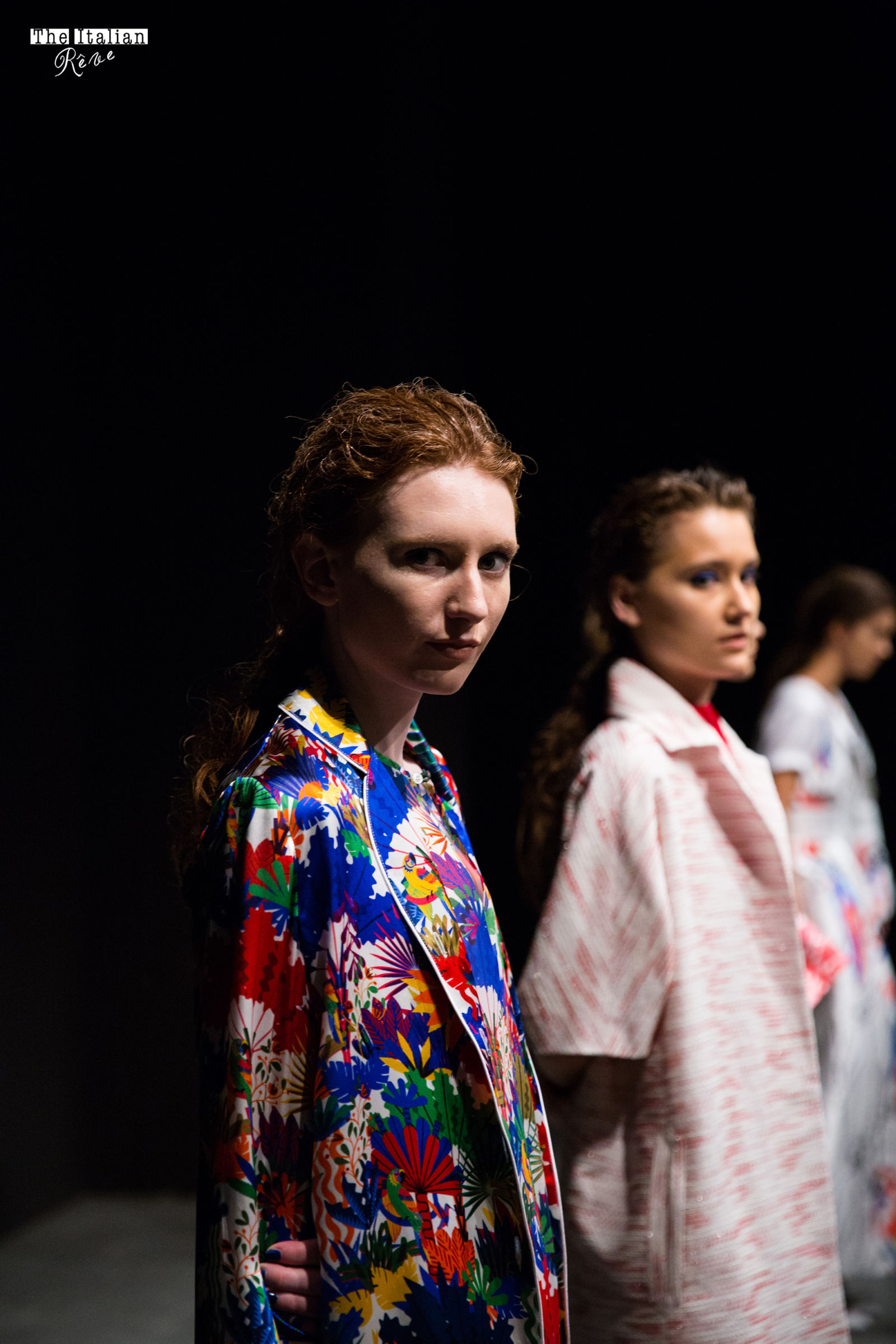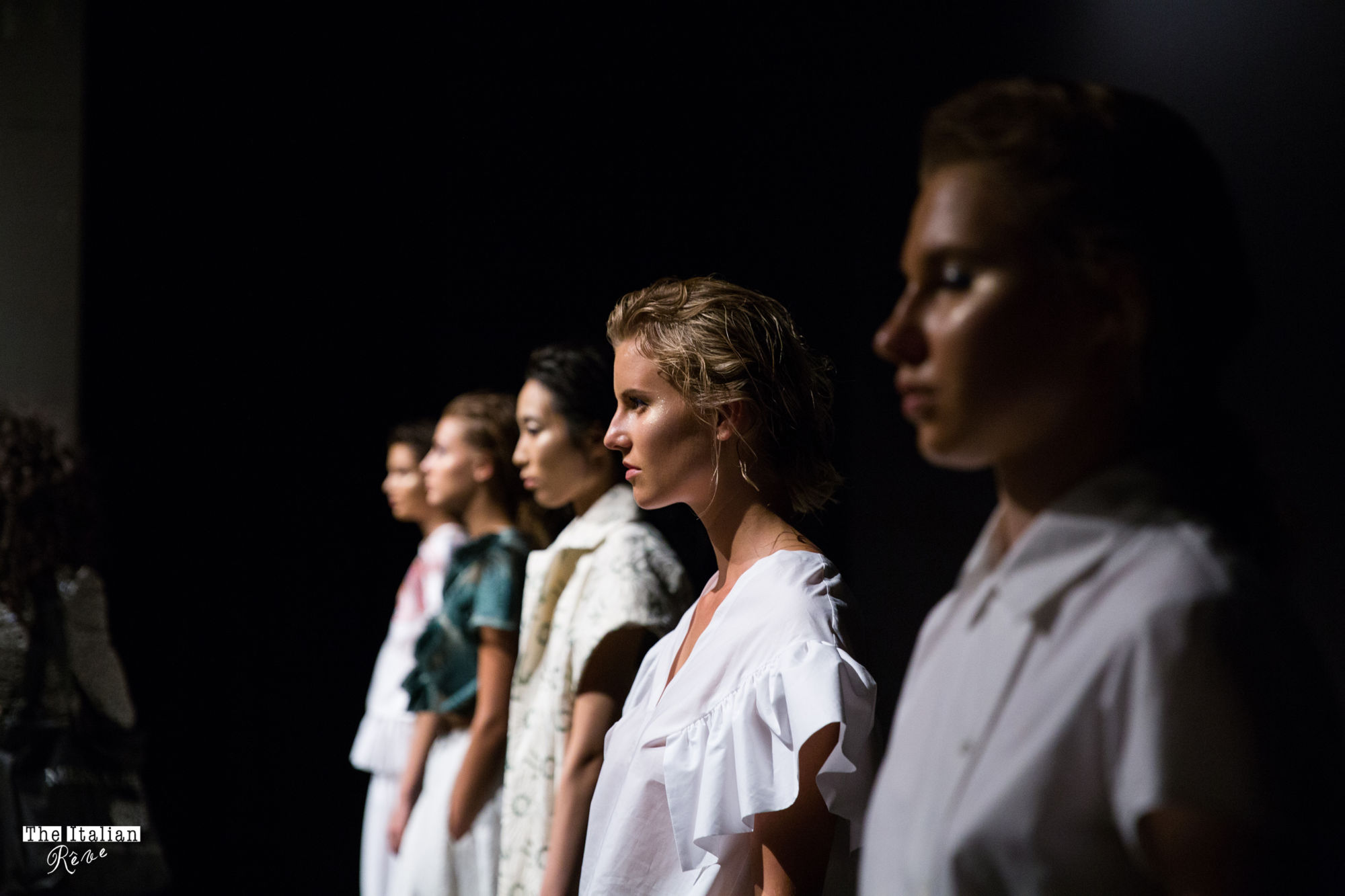 And…can we talk about about hair and makeup? We felt in love with the look: natural and radiant skin, a very settle contouring, lots of highlighter on the highest point of the cheeks and a blue electric liner.
The hair had a semi-wet look and were "knotted" in a low ponytail: simply beautiful and…romantic!