The cold season is coming, temperatures are dropping (we know, we are still dreaming of being on vacation too) and our skin is drying up, losing both the tan and the radiance we love so much: that's why it's that time of year when it's time to change our beauty routine and add richer products, which protect us from the cold and prevent the skin from drying out or, for those suffering from dehydrated skin, to get even stronger dehydration. Are you ready to go with us through the six skincare products we have tried and tried again and which we cannot live without every time winter knocks on our door?
Dry Skin: The 6 Best Products to Moisturize It
#1
C-Rush Brightening Double Creme, Ole Henriksen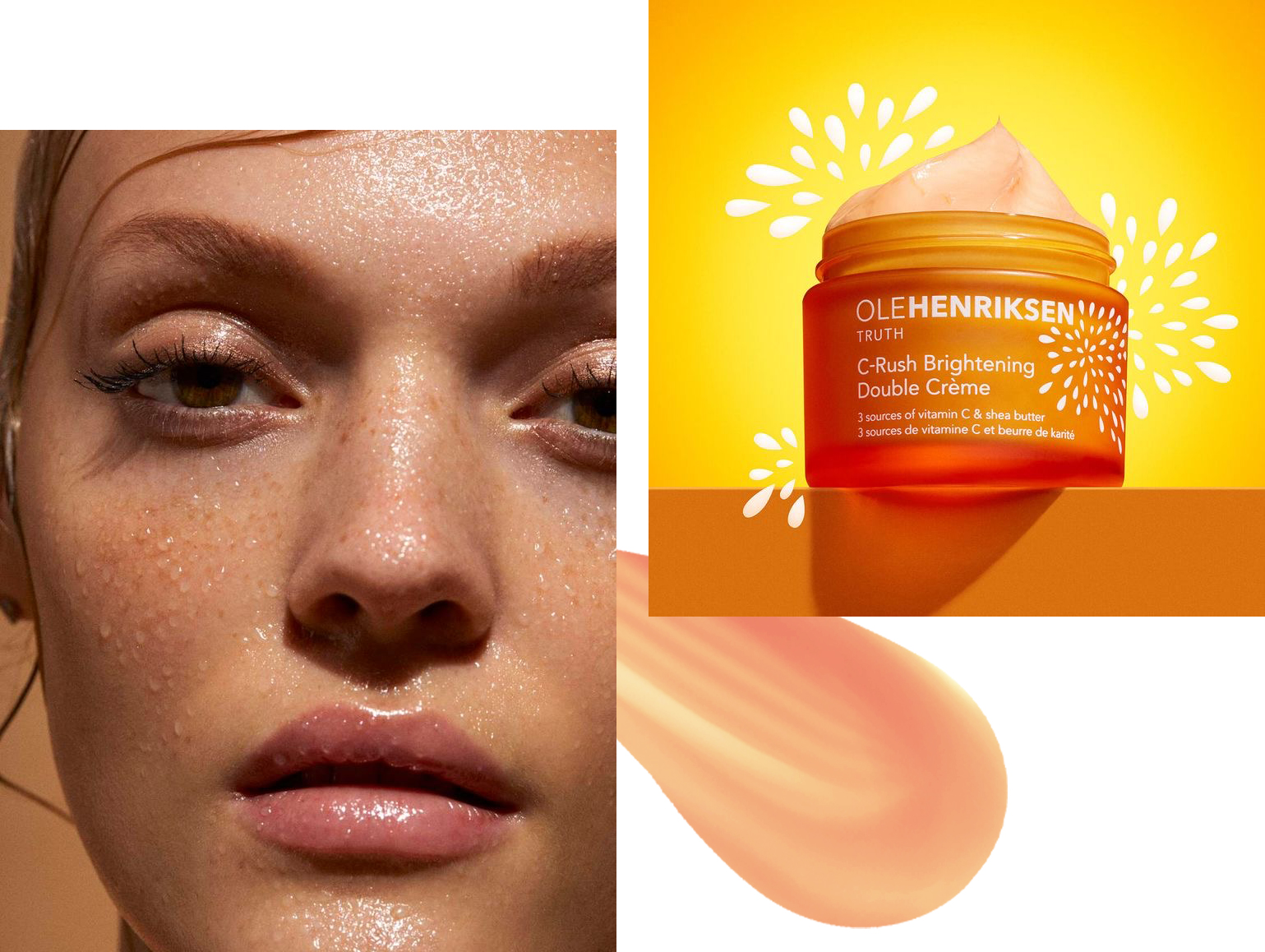 Vitamin C helps to reduce sunspots and skin discolorations caused by sun exposure, but what you may not know is that it is also an excellent ingredient against skin dryness and dehydration, very often responsible for premature aging and loss of elasticity. Ole Henriksen's C-Rush Brightening Double Creme – with its three powerful sources of vitamin C and winter rose extract from the original C-Rush lightening gel-cream – is a totally vegan moisturizer that replenishes skin hydration and nourishes it deeply.
Dry Skin: The 6 Best Products to Moisturize It
#2
Resveratrol Lift Creme Tisane De Nuit, Caudalie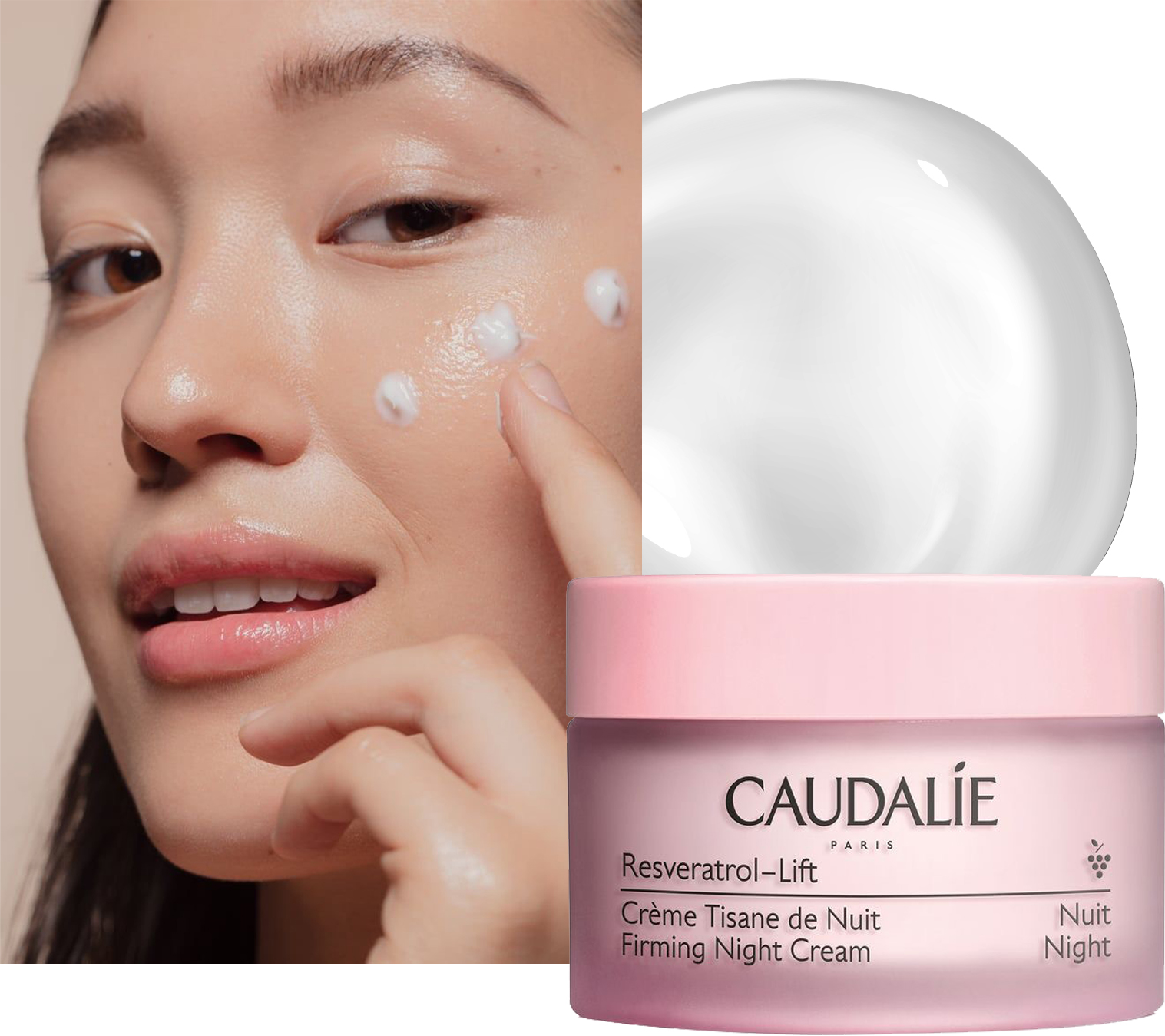 One of the biggest issues of dry skin is that by being weak and irritated, it cannot defend itself from the bacteria that are the cause of blemishes and pimples: this is the reason why it's very important to always keep it well hydrated. Often in the morning we are in a hurry and we do not have time to do a complete skincare routine (even if it is not good!) but at least in the evening we can take the time to dedicate to our skin: the Resveratrol Lift Creme Tisane De Nuit is a night cream that regenerates and nourishes the skin for a night of real beauty sleep. Based on resveratrol, which firms and tones the skin, hyaluronic acid, which plumps and softens the fine lines of the face, shea butter and grape seed oil, which regenerate the skin while you sleep, Caudalie has created a product suitable for all skin types that are looking for a hydration boost without greasing or weighing down the skin.
Dry Skin: The 6 Best Products to Moisturize It
#3
Skin Food, Weleda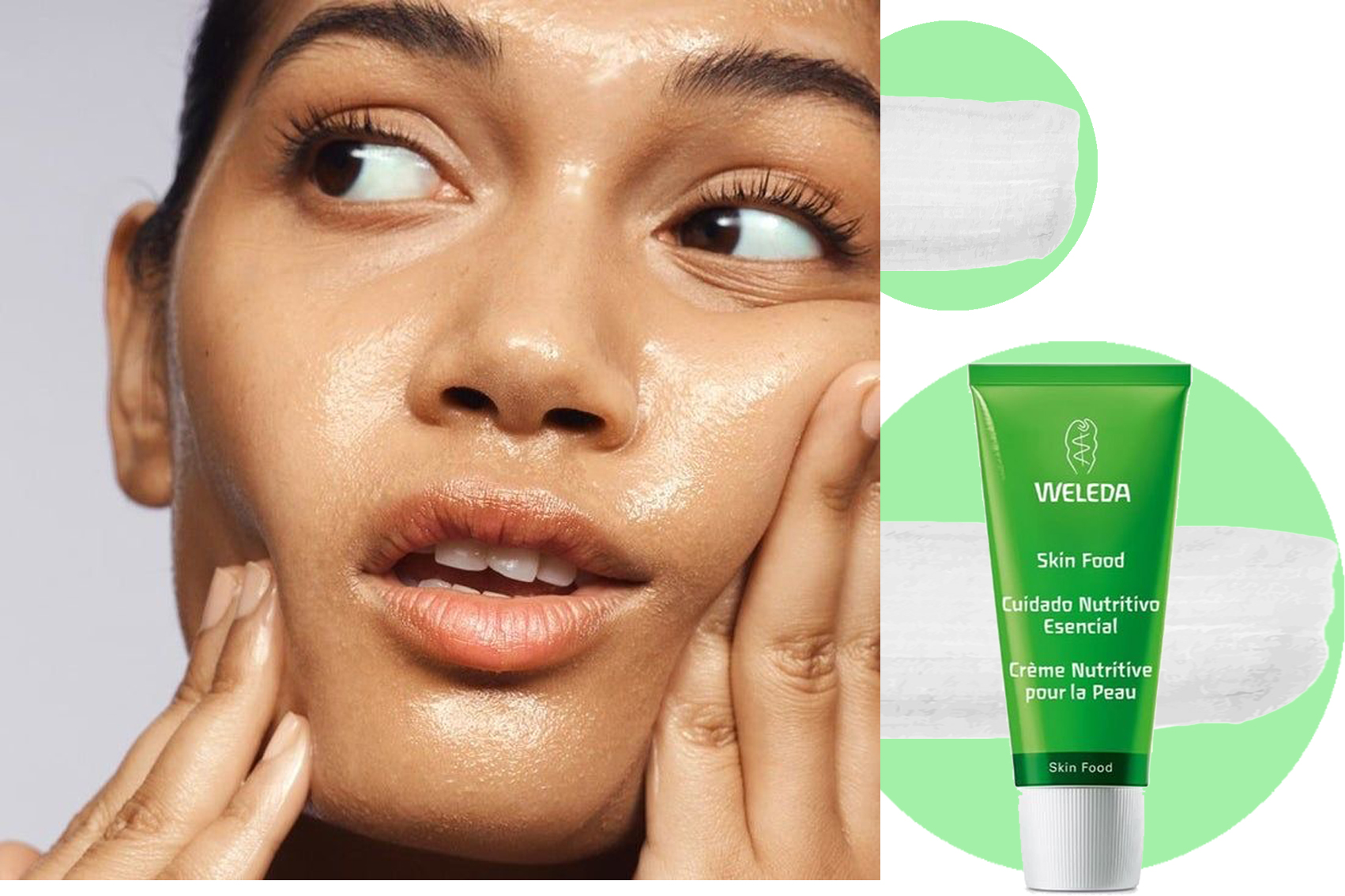 Skin Food by Weleda is one of those products that shouldn't really be missing in your beauty bag: a multifunctional face and body cream created for those skins that have an extreme need for nourishment and hydration. Formulated with carefully selected organic ingredients such as Viola Tricolor, Calendula, Chamomile and Rosemary – known for their soothing, anti-inflammatory properties that act on the cutaneous microcirculation improving the regenerative processes of the skin – it is perfect for all those skins that are literally "hungry" and chapped! A bit of advice? It is a very rich cream, which leaves a slightly oily patina, so we recommend you to use it before going to sleep or when you know that you have the day off to relax, or twenty minutes before going out, to give it time to absorb properly. In times like these, we also like to smear some cream on the nose and chin under the mask, letting it act as a protective anti-dryness barrier. Don't worry about the fact that it is a multipurpose product: Skin Food is still very delicate and also suitable for sensitive skin, although it can also be used as a body cream.
Small beauty tip: the cream has a very dense texture, for this reason, we recommend you to warm it in your hands before applying it, otherwise you will find it a bit difficult to spread it well, especially in larger areas such as arms or legs.
Dry Skin: The 6 Best Products to Moisturize It
#4
Defence Serum, Veralab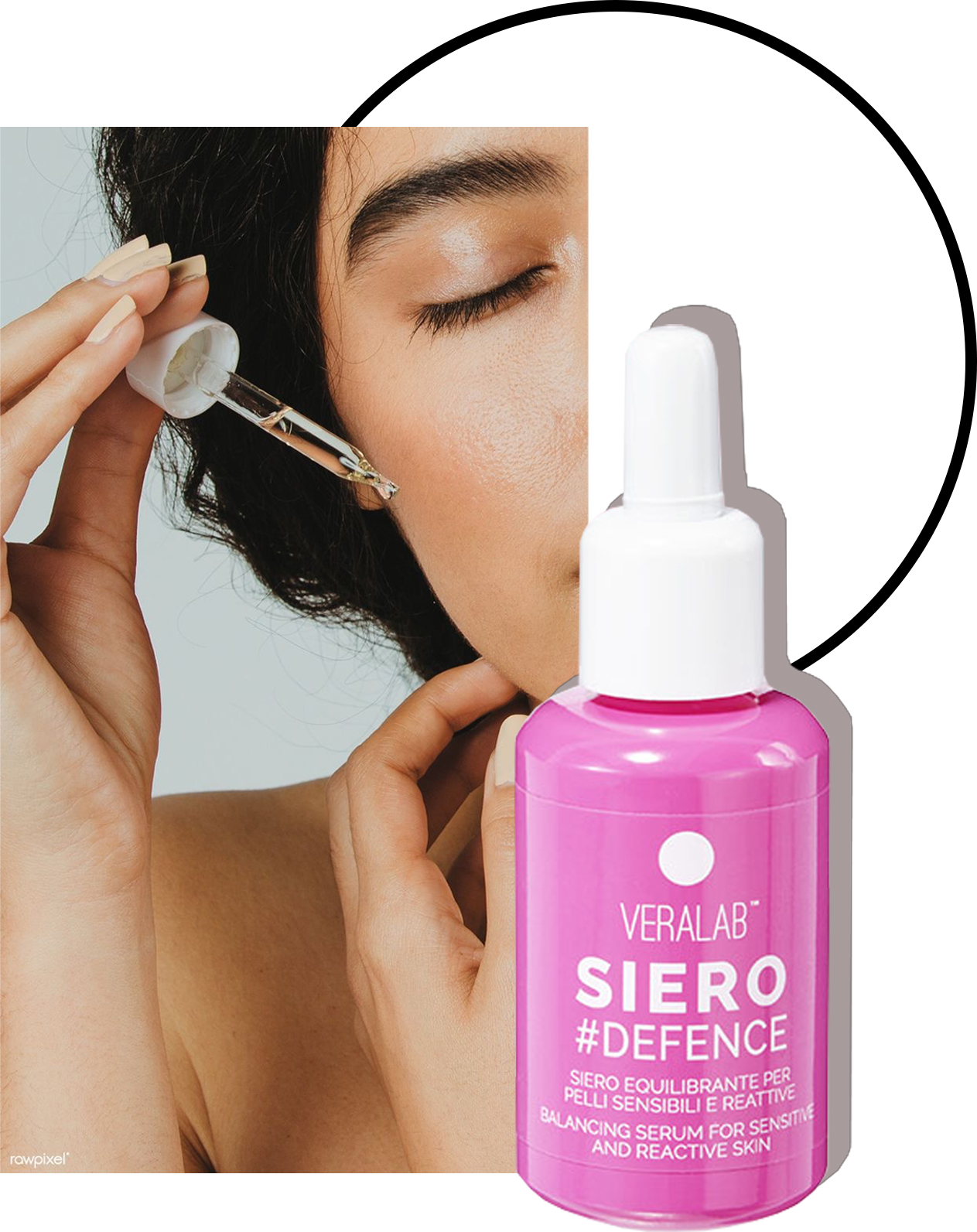 This Veralab serum (you know her better as L'Estetista Cinica) is perfect for all those sensitive, reactive or rosacea-prone skin that need real emergency treatment. Soothing, rebalancing and decongesting thanks to its rich formulation of antioxidants and vasoprotectors of natural origin, the Defence Serum calms all types of redness and skin desquamation in a very short time. Say goodbye to that annoying sensation of tightness and to the cuticles you are obviously dying to remove (when you have stressed skin they also form in the sebaceous areas such as nose, forehead and chin). If you have tortured some black spots and you have a speck left or you have red skin after a shower and you need urgent treatment because you have to go out, just apply a little thicker layer on the affected area, leave it for a few minutes as a mask and reapply until the redness has disappeared. Seeing is believing!
Dry Skin: The 6 Best Products to Moisturize It
#5
Ultra-Nourishing Bois de Rose Skincare Facial Balm, Oppidum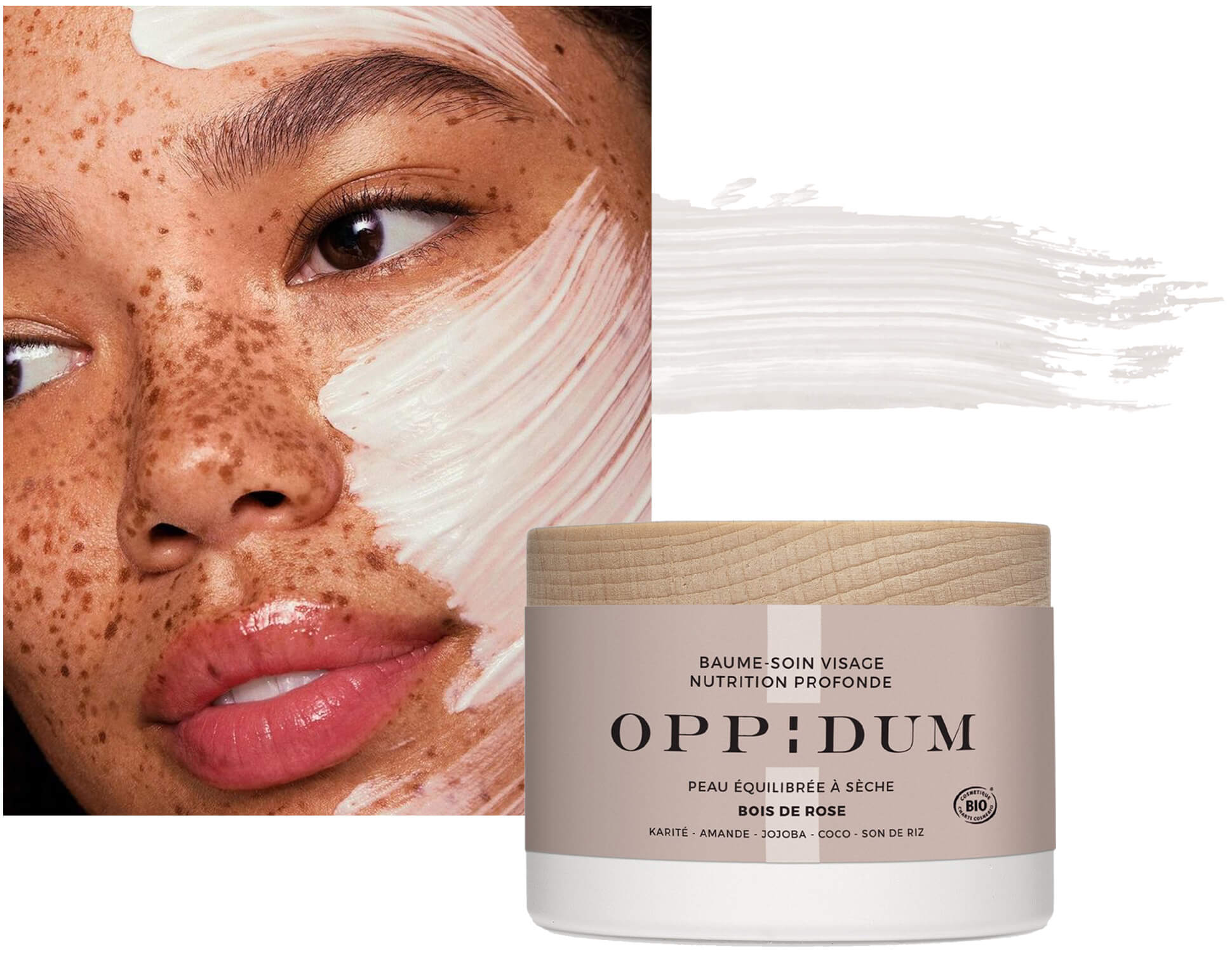 Often in the multitude of big brands skincare, some lesser-known gems are actually a real beauty pearl: this is the case of the Ultra-Nourishing Bois de Rose Skincare Facial Balm by Oppidum, an 100% natural cosmetics independent French brand. This delicate and nourishing balm is designed for mature skin that has lost its ability to retain moisture over time and dry out much more easily. With its complex of precious oils and organic quality essential oils, rosewood, bran of rice and pink geranium, this cream gives a pleasant sensation of softness to the face and delicately softens the sensitive areas of the face, neck and décolleté.
This balm, which is very similar to a facial, is great for the evening, or for the day if you have really thirsty skin: you can also use it after a nice exfoliating mask and massage it all over your face. Your choice!
Dry Skin: The 6 Best Products to Moisturize It
#6
Liquid Vitamin E, Solgar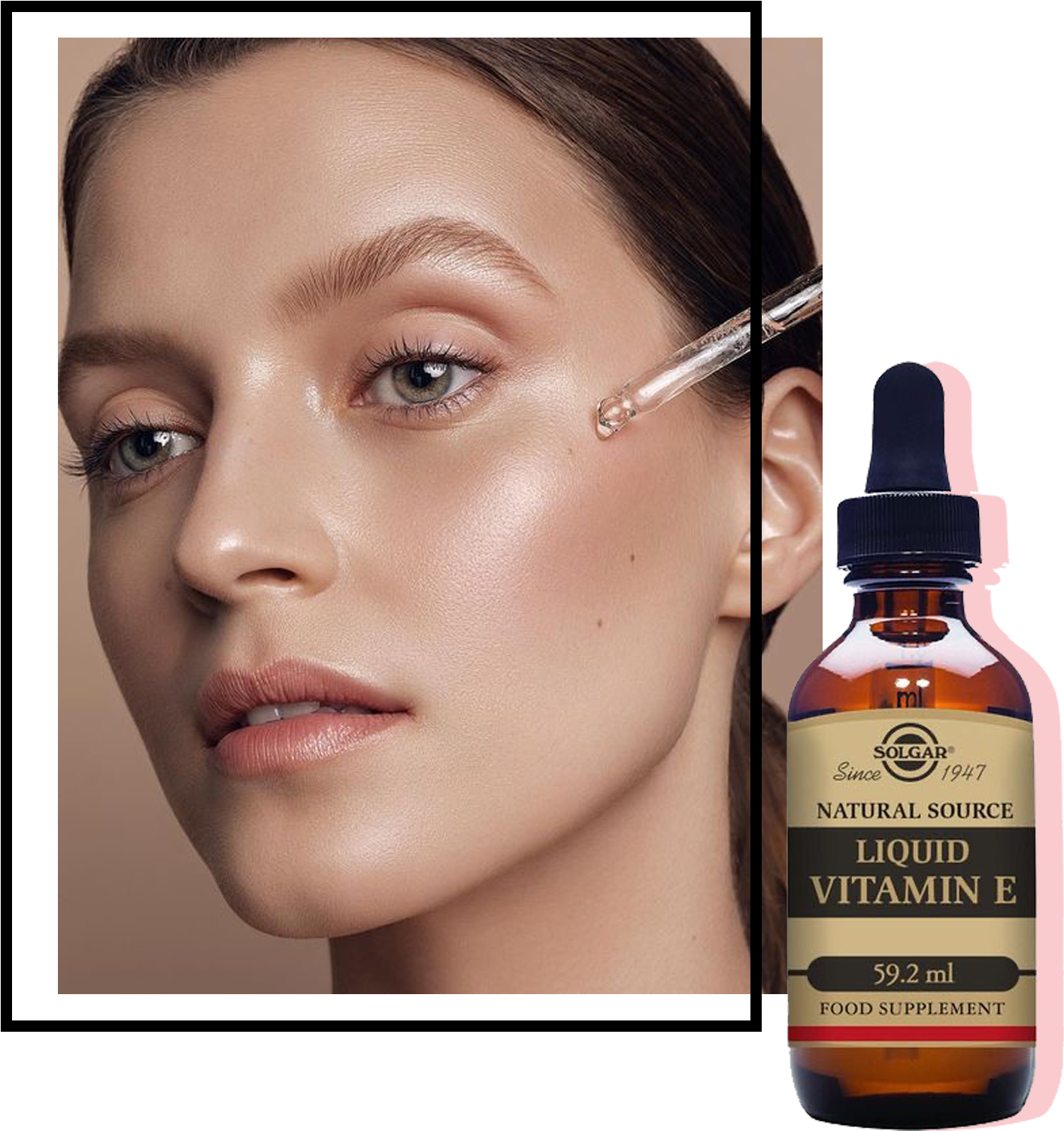 Vitamin E may not seem like such an essential product but, as skincare addicted, we can assure you that it will do magic for your red and dehydrated skin! Solgar's Liquid Vitamin E was actually born as a food supplement but, thanks to its oily consistency, it can also be used as a face oil for a real boost of Vitamin E – which will help control dryness and maintain elasticity, while also protecting cells from oxidative stress caused by excess free radicals. If your skin feels stressed, irritated or you simply need an extra pampering for your face, apply it before going to sleep with circular movements for a micro-massage that will facilitate its absorption (don't forget the neck and décolleté) and let it work all night: you can also use it as an eye contour to prevent small fine lines and as a lip balm during the coldest days for a real three-in-one product. In the morning you will wake up with smoother and more relaxed skin, ready for makeup!
Ps: we also like to use it as a post-shaving or waxing remedy, for a feeling of immediate comfort on irritated areas.