Since 'social distancing' and 'anti-Covid19 measures' have become keywords of the so-called new normal we're globally going through, many movie theatres around the world are rubbing elbows with the idea of setting up outdoors arenas to resurrect the good old drive-ins that became popular in the 1950s and 1960s, especially among the young moviegoers. Now, summer has come, not caring about the health crisis we are still struggling against, and the desire to go back to enjoy the group adventure of watching movies on a big screen or listening to live music, that only movie theatres and concerts can offer, is getting greater than ever.
Given the current state of alert in the world and the consequent need to find and accept compromises in all aspects of life – and especially social life –  drive-in theatres could actually be a good substitute for that kind of experience we're all missing so much. Who knows whether the formula of enjoying movies and music from the debatable comfort of our cars is just a temporary trade-off or it is destined to last even after the ongoing threat from the pandemic is over; anyway, in the meantime, we'd all better prepare for the possibility that drive-ins may be a hit again, start figuring out what that could feel like, and equip ourselves with a selection of movies to set the mood. Here's our list of the best drive-in movies.
Drive-In Movies: "Grease"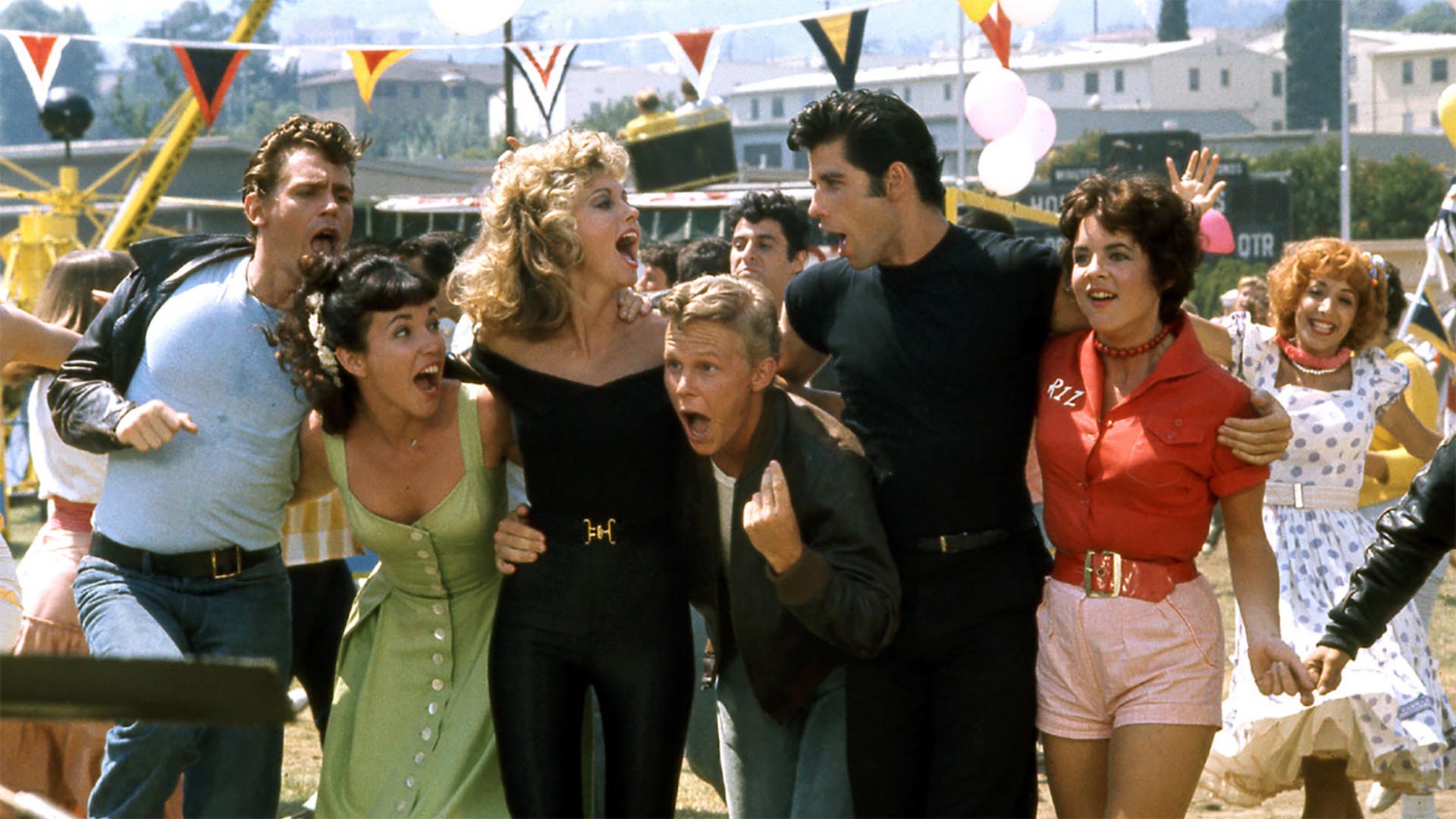 What better way to start a list of drive-in movies than a film that features a drive-in scene as one of its cult moments? Even though almost everyone in the world must have already seen this movie – if you haven't, we highly recommend to catch up –  watching the adventures of Danny, Sandy and their folks, dancing to the tune of "Summer Nights" and "You're the One that I Want" from the seat of your car parked in the open air can be quite of a whole new ball game! "Grease" has certainly been screened in drive-in theatres before, so why not give the green light to nostalgia and recreate that same old-style atmosphere?
Drive-In Movies: "The Shining"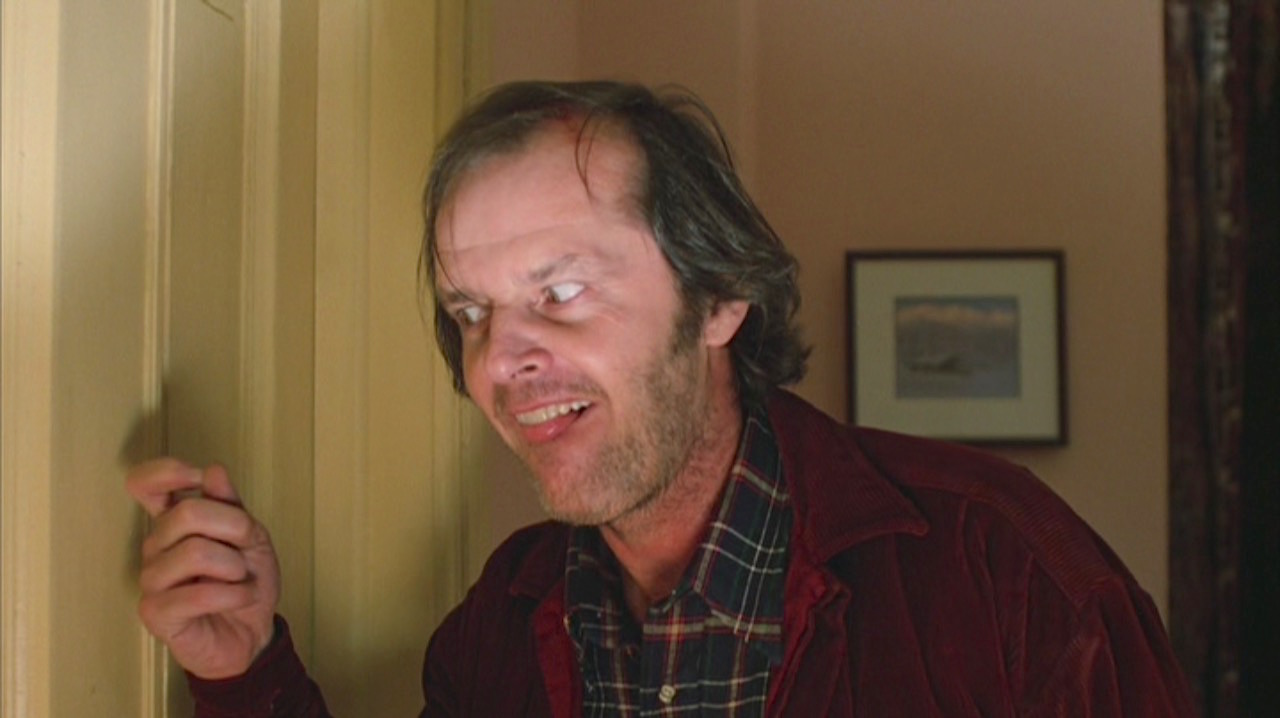 Horror movies are the best to watch under a starry sky: imagine being in your car, sitting pretty on the passenger seat, with the windows down and a fresh summer breeze coming from outside… the scene of a demon-possessed Jack Torrance, hatchet in hand, chasing his little son in a frozen maze would most likely feel less terrifying that if you saw it in the shadows of a cinema or of your own house.  If the moonlight and the shelter of your car were not to stop you from getting scared to death, you can always start the engine and be out of there before you can say "Overlook hotel."
Drive-In Movies: "Stand by Me"
There's no better representative of the 'retromania' that's been trending in the past few years than Rob Reiner's coming-of-age tale, set in 1959, released in 1986. Watching from your car the adventures of young Chris (played by a brilliant River Phoenix) and his fellows on their quest for the dead body of a friend will make you dream of turning the radio on and magically finding Portland's K-L-A-M radio station airing The Chordettes' "Lollipop" or  Ben E. King's version of "Stand by Me."
Drive-In Movies: "Hot Summer Nights"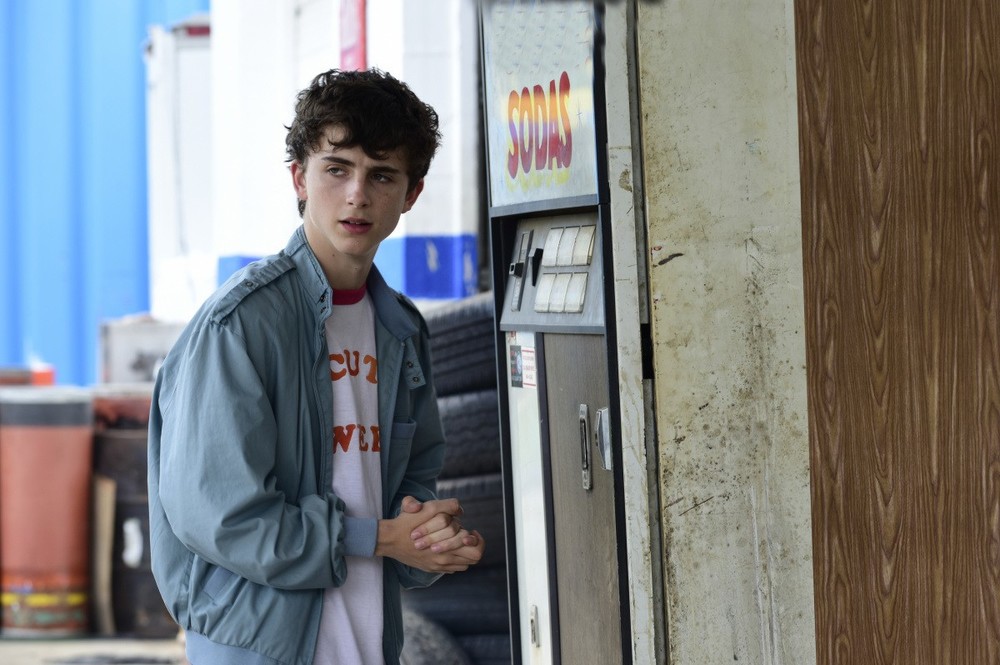 Perhaps this will sound new to some people, but it looks like Timothée Chalamet had an acting career even before "Call Me By Your Name"!  He actually did a couple of good movies prior to becoming a peach-perfect international star, and one of those was this coming-of-age crime drama by first-time director Elijah Bynum. Set in 1991 Cape Cod, Massachusetts, this story of a troubled teenager, who's forced to reinvent himself as a drug dealer, is a fun one to watch in a drive-in theatre: blessed by the breeze of your hot summer night, there's a good chance you'll soon find yourself completely immersed in his, as well.
Drive-In Movies: "Sing Street"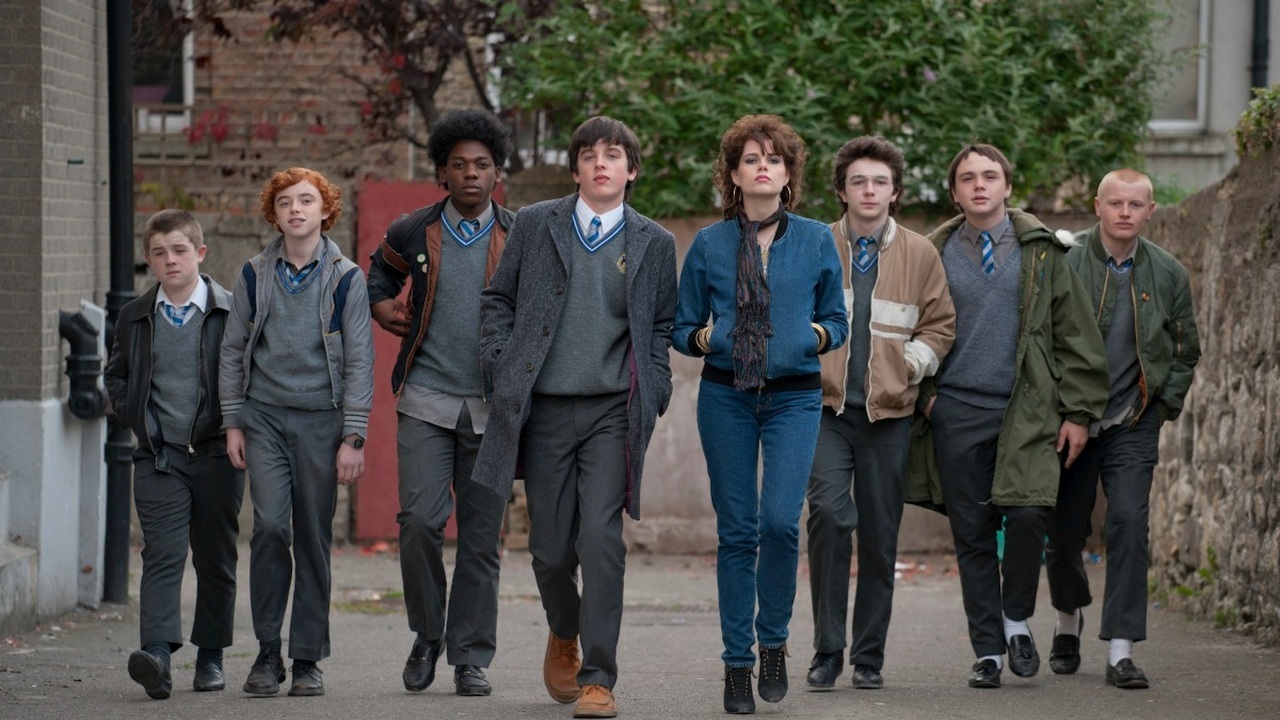 Once again on the wake of the 1980s revival, this musical drama directed by John Carney is perfect to watch from the car: as the story of a young Dubliner, who decides to form a band and write songs with the (initially) sole purpose of getting close to the girl he has a crush on – who, for the record, is Lucy Boynton – is narrated, complete with musical performances and parades of vintage costumes, you would have the rare chance to sing, dance, laugh and cry with no shame and regrets (and with no fear of annoying any seatmate).
Drive-In Movies: "Dreamgirls"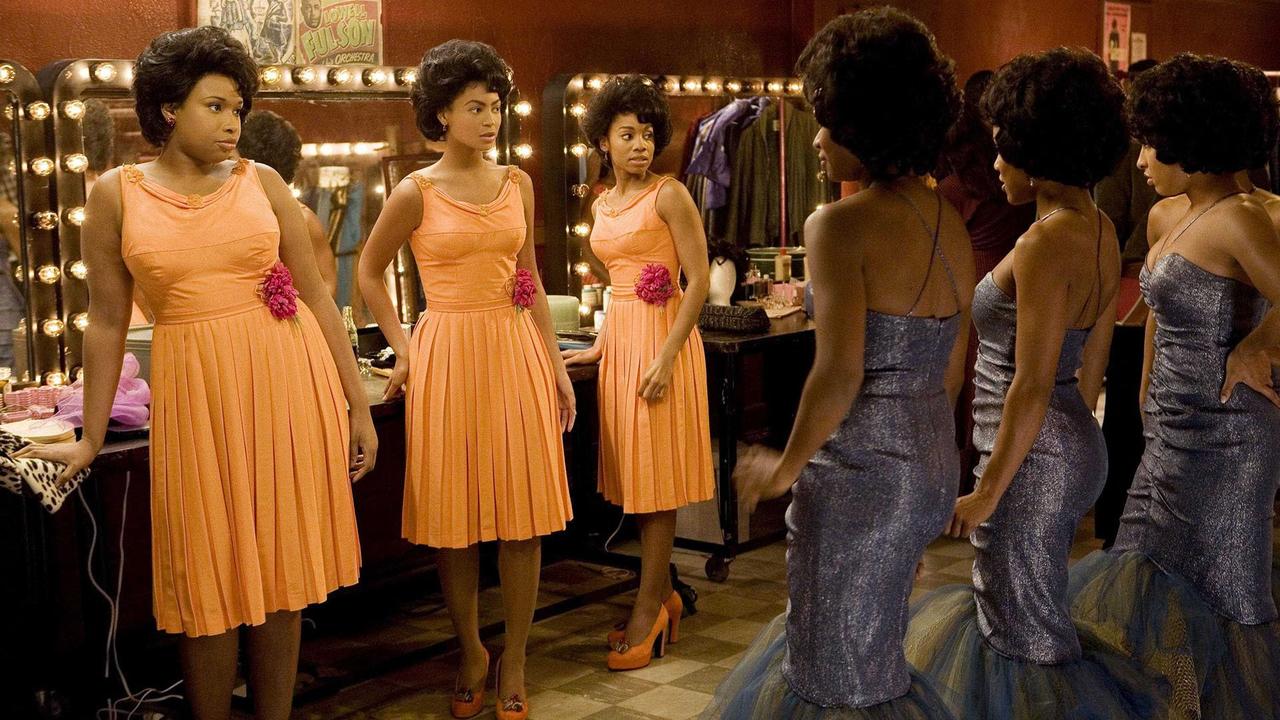 Let's just stay a little longer in the magical world of musicals: this time it's Beyoncé, Jennifer Hudson and Jamie Foxx who would snatch us from the reality of our car seats and bring us with them in the Oscar-winning film adaptation of the story of The Supremes, the 1960s American female singing group with Diana Ross as lead voice.  Musical + retro chills: the perfect combo for a movie to be enjoyed in the quintessential embodiment of vintage that is a drive-in theatre.
Drive-In Movies: "Dunkirk"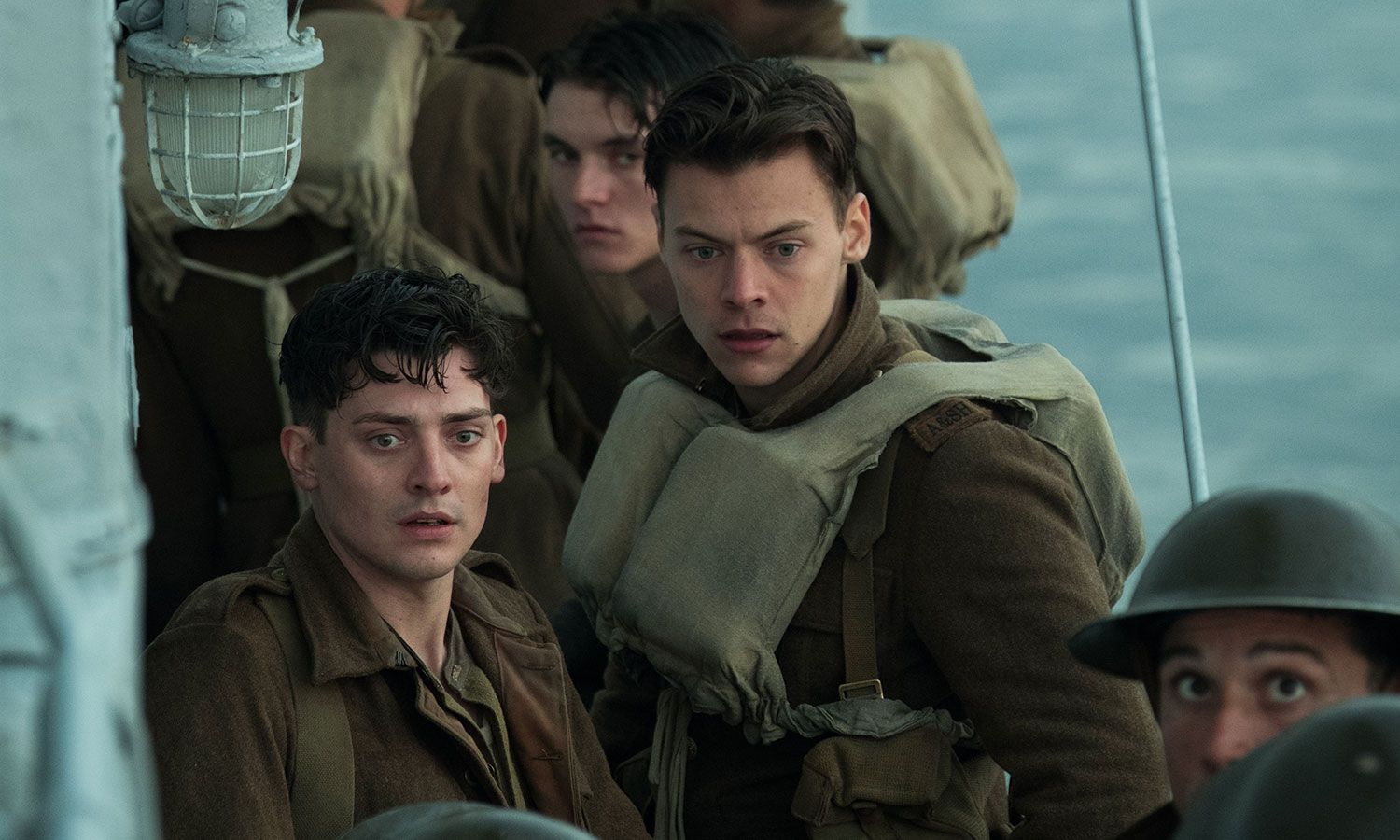 Musicals and horrors can turn out to be a form of distraction and escapism as effective as a good war movie. Wondering whether there's a risk that you, from the potentially claustrophobic inside of your car, might end up feeling like drowning while watching Christopher Nolan's little British soldiers floundering in the enemy French waters and playing war against one another in the midst of World War II? Well, absolutely, the risk is there, but, believe it or not, it's all worth it. You may never get to feel such strong movie-related emotions again, so give it a try while you can.