December Beauty News
Fenty: The New Pre-show Glow Instant Retexturizing 10% Aha Treatment + Refillable Applicator, The New Liquid Killawatt Fluid Freestyle Highlighter & The New Eau de Parfum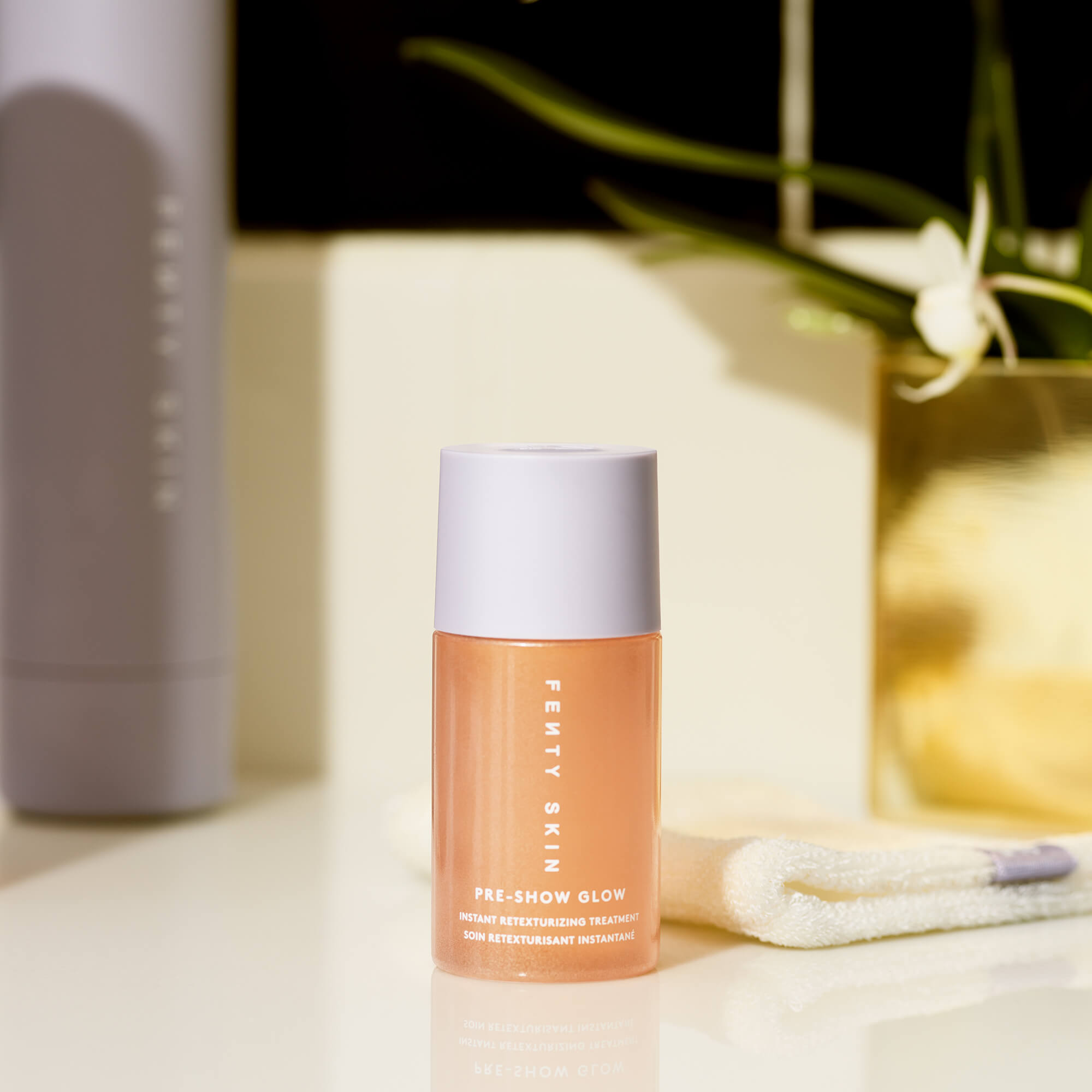 The new Pre-show Glow Instant Retexturizing 10% Aha Treatment was born as a simple treatment, with the idea of creating an effective and accessible product to use at home to obtain smooth and bright skin. In just one minute, the skin is radiant and ready for the application of makeup, as well as being smoothed and with the pores minimized! Its formula consists of 10% of AHA, Rooibos, and a powerful mix of enzymes and fruit extracts, which give it a double exfoliating action: a chemical exfoliation of the liquid solution that is enhanced by physical exfoliation when using the reusable ecological applicator.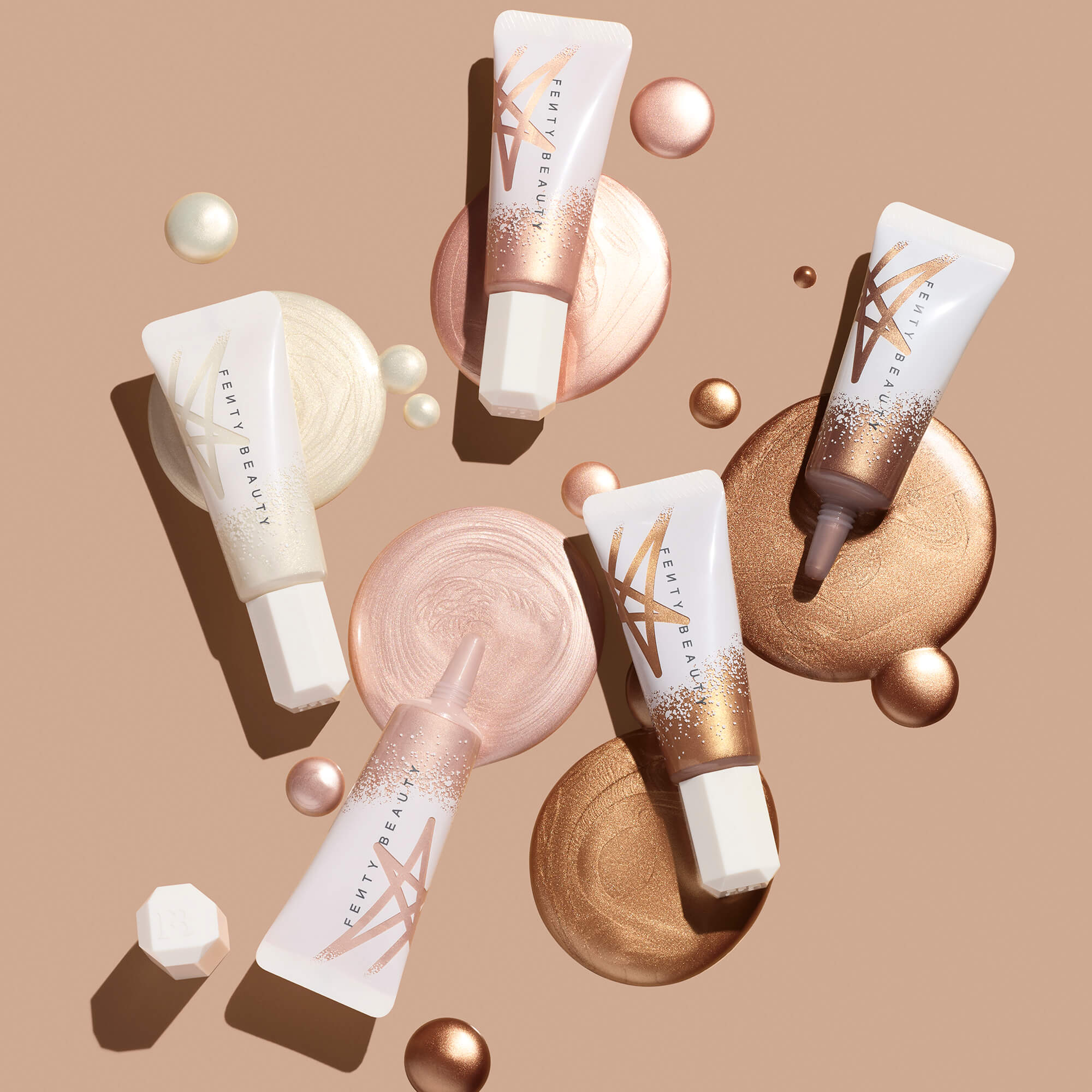 Is Rihanna's revolutionary brightener now available in a liquid format? Is Rihanna's revolutionary brightener now available in a liquid format???
No, we're not kidding, that's remarkable news. This soft fluid gives a modern brilliant finish, a super cool and modulated brightness, it has a no-transfer formula and envelops the skin because it is light as air: it can also vary from a moderate glow effect up to a more pronounced brightness. Formulated with salvia sclarea extract and microfine pearls for a dewy and bright effect, it is available in 5 shades to adapt to all different skin tones.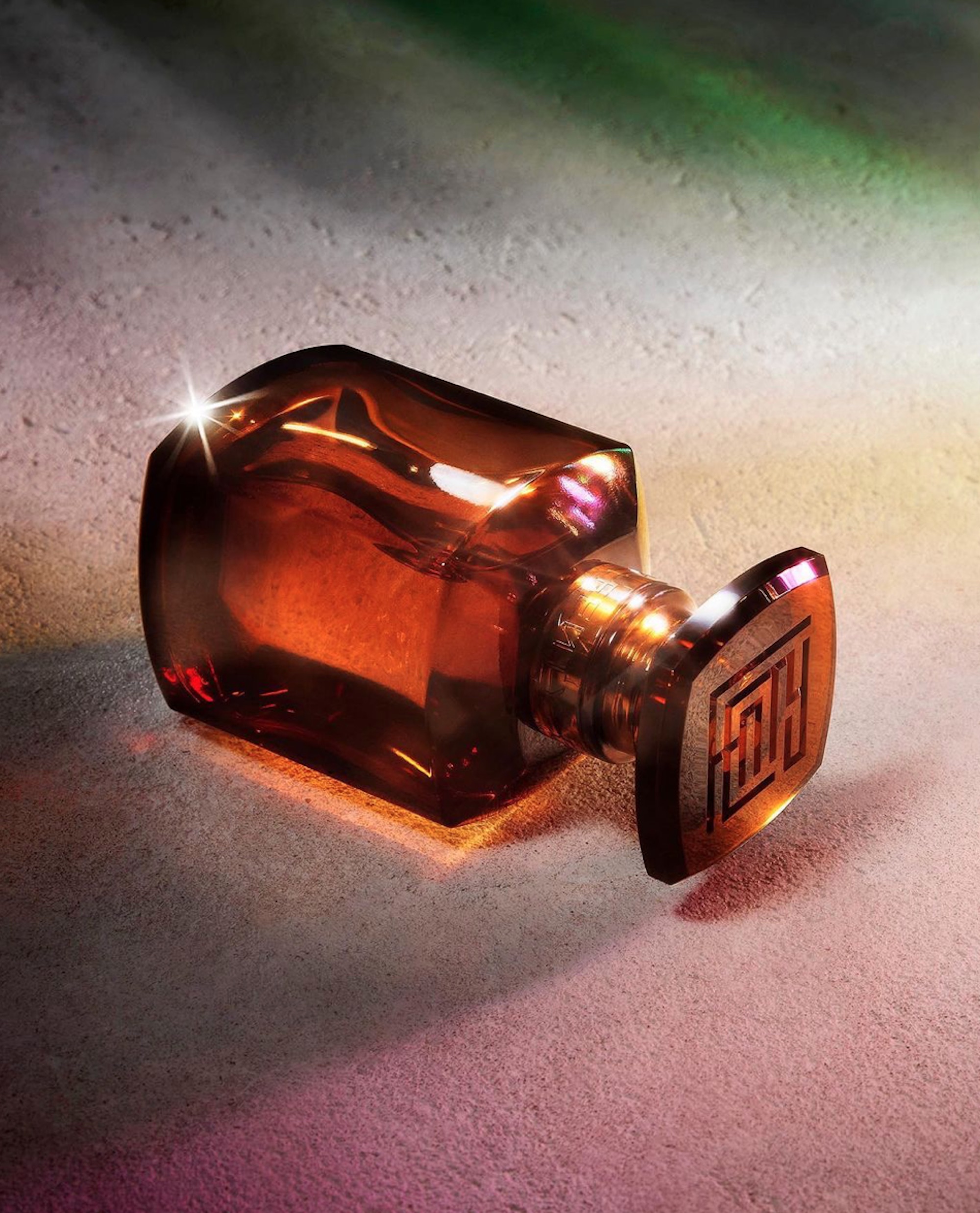 Not only leather products: Fenty presents us the new Eau de Parfum, which Rihanna has created inspired by memories and distinct places that she has cherished all her life, to evoke memories, connections, and unique experiences for each person through the power of her fragrance. Defying any kind of categorization, Fenty Eau de Parfum is spicy and sweet at the same time, and sensual. Each ingredient was selected in its purest form and the same Rihanna worked together with the famous master perfumer LVMH Master Perfumer Jacques Cavallier to create Fenty Eau de Parfum, which combines magnolia and musk with mandarin, blueberry, and absolute hints of Bulgarian rose, geranium, and patchouli.
Have we told you about its packaging? No? A true reincarnation of Rihanna, the bottle has been designed to fit her hand perfectly and represents a harmonious balance of femininity and masculinity, vintage and modern, with its sinuous body and its beautiful amber brown hue, which is also Rihanna's favorite color!
December Beauty News
Kess: The New Matte Lip Tint & Primer Twin Stick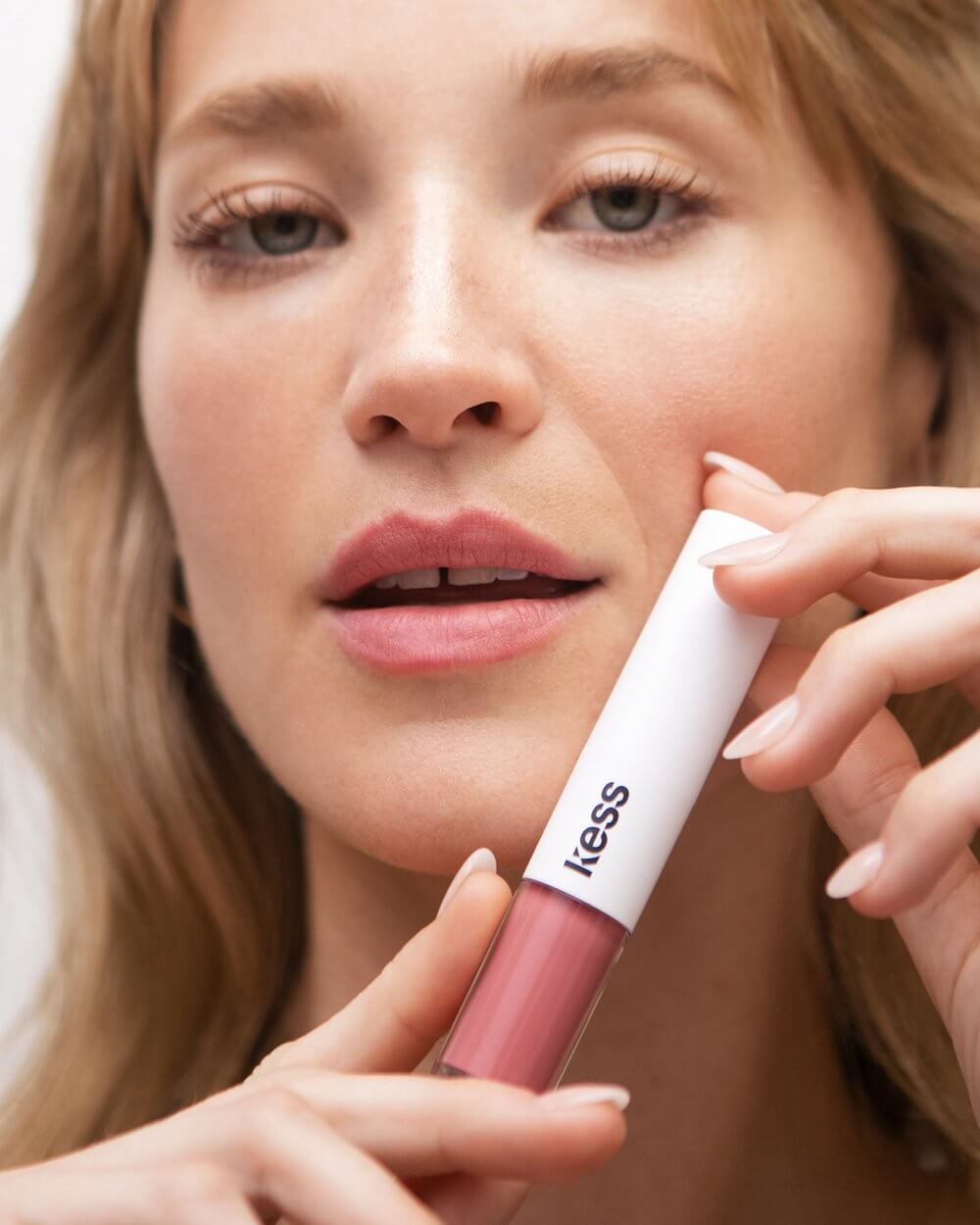 The vegan beauty brand launches just before Christmas (tempting, isn't it?) another practical duo product for the lips.
The Lip Tint & Primer Twin Stick is the perfect product for matte lips-lovers. The product combines a long-lasting liquid lipstick on one side and a colorless and moisturizing primer stick on the other, giving up, finally, to the sensation of dry lips that often occurs with matte formulations.
We know that perfectly manicured lips are the basis of well-made makeup and in this case, the moisturizing primer of the twin-stick plays a fundamental role: it is a special moisturizing lip balm in stick without glossy effect that preps for the liquid and matte tint, creating a smooth and non-sticky formula (P.s. It can also be worn alone to further soften the lips). In addition to that, the primer with a thousand powers, which perfects the natural color of the lips creating a uniform result that lasts even longer: even under the mask!
On the other side, there's the Lip Tint, which gives a light color, almost a veil compared to normal liquid lipsticks, and it remains imperceptible, without marked or too definitive contours but, if you prefer, it can also be quickly buffered and then layered with your fingers. When you soften the edges with a brush, you create a special "saucy" effect that we a.d.o.r.e.
As a brand that listens to the needs of its audience, Kess has intuited the community's favorite colors and included 3 shades of Lip Tint & Primer Twin Stick: Nude Rose, a soft and neutral nude with subtle pink shades that enhance the complexion, perfect for both day and evening; Dusty Rose, a soft rosé with particularly feminine with cold nuances; Red Rose, a balanced, brilliant red with neutral shades. It is the perfect deep red (a bit like the perfect little black dress), not too bluish, nor too orange, nor too dark, but not even too light.
What do they have inside? Nourishing raspberry seed oil with a moisturizing and antioxidant effect thanks to a high percentage of vitamin E and vitamin A, with regenerating and protective properties, and it functions as a natural booster to counter the loss of hydration.
The Primer is intensely nourishing thanks to the Murumuru seed butter, known for its natural anti-inflammatory and soothing properties. A curiosity? You get it from the fat of the Murumuru nuts, palm trees, the Amazon rainforest.
December Beauty News
Douglas: The Advent Calendars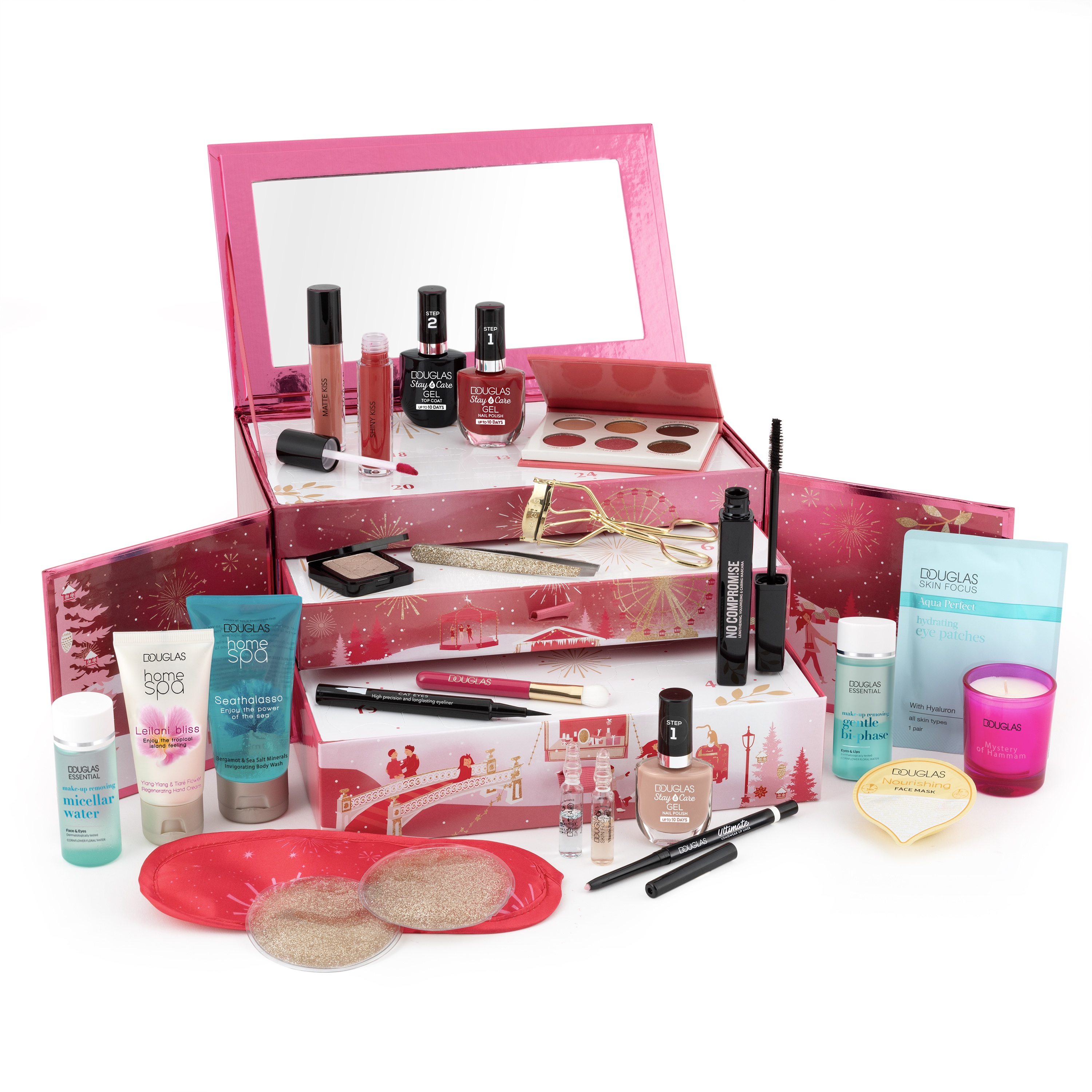 For 24 days, dedicate yourself a moment. The 24 boxes of Douglas Advent Calendars hide make-up and skincare products, and accessories in mini-size format, perfect to be given as a gift while waiting for Christmas day.
Seven Advent Calendars – characterized by an illustration inspired by a "Christmas Beauty Market" and bright shades combined with the iconic gold – contain products for both her and him!
Let's discover the details:
The Advent Calendar 24 Exclusive Beauty Highlights For You contains 24 beauty highlights of the brands available exclusively in Douglas Perfumeries that will accompany you day after day until Christmas Eve, between perfumes, make-up, and skincare products in mini size.
The Advent Calendar Home Spa contains 24 mini-sizes of the different Douglas Home Spa lines and is designed for those who love to take care of themselves by giving themselves a real moment of relaxation thanks to body care and skin care products. Did you say Spa at home?! We are ready!
The Skincare Advent Calendar, as the name itself suggests, is dedicated to skincare addicts with an assortment of skincare products, objects for the bathroom, and accessories from the private label of Douglas.
The Make-up Advent Calendar ranges from accessories to products to achieve a total look, but also products for a fabulous manicure!
The Beauty Advent Calendar is perfect for those who do not want to choose between the passion for make-up or for the skincare routine and puts everyone together!
The Luxury Advent Calendar contains 24 mini beauty gifts but in the luxury version!
The Men Advent Calendar is designed for men who want to take care of their face, beard, and body waiting for Christmas, thanks to 24 skincare products, grooming, and accessories for the care of themselves.
December Beauty News
 Davines: Christmas Gift Ideas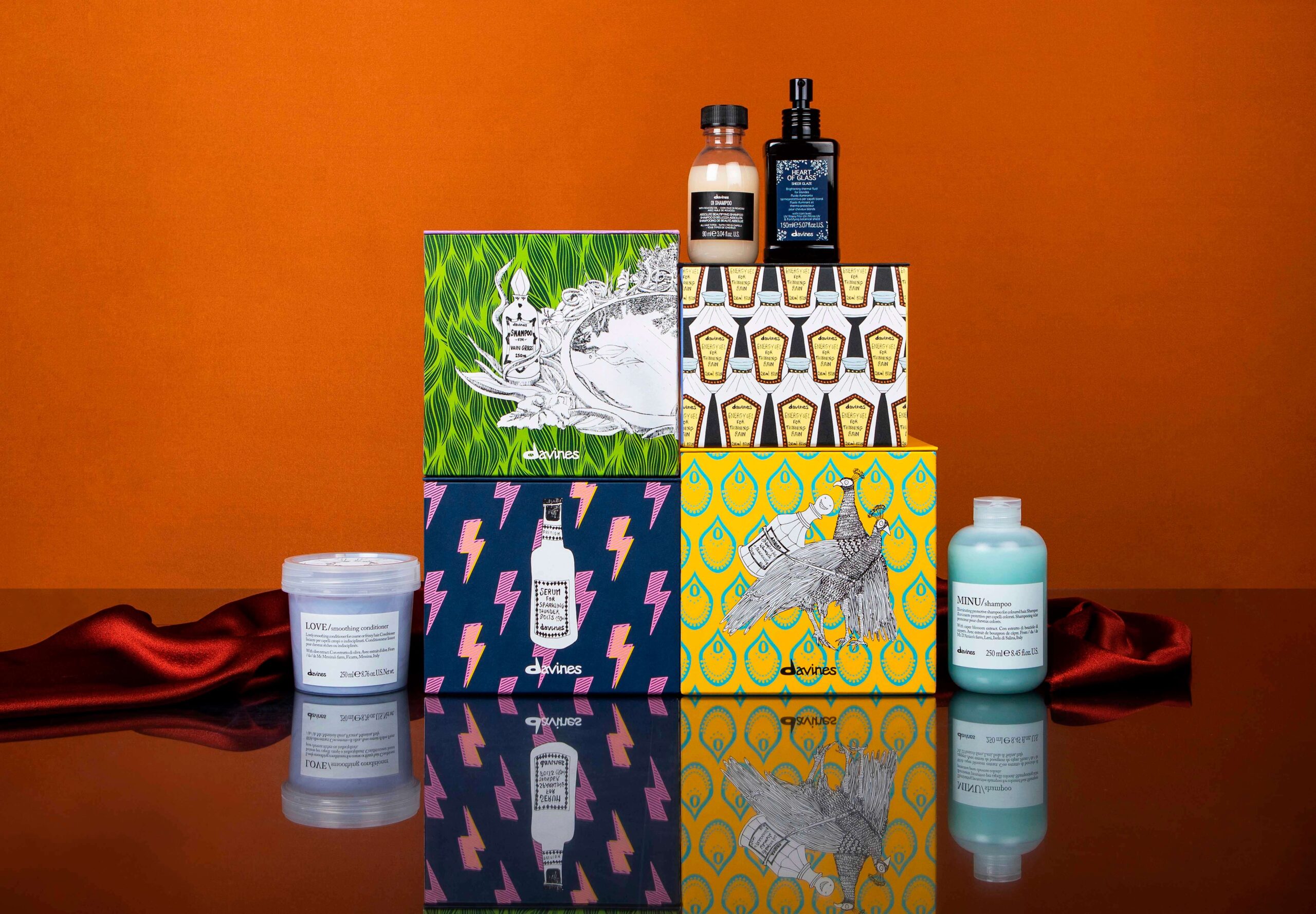 Are you ready for the Davines Holiday Box? Four kits for the needs of straight, curly, blond, and colored hair that include some of Davines best-sellers as well as some novelties.
Let's start with:
Davines Essential Haircare Love Smoothing Kit: an ideal kit for frizzy and unruly hair that includes the Essential Haircare LOVE Smoothing Shampoo and Conditioner – smoothing for frizzy and unruly hair – and the OI All in One Milk, a multifunctional leave–in spray that moisturizes, detangles, keeps frizz at bay.
Davines Essential Haircare Love Curl Kit: a name a program, a kit for wavy and curly hair composed of Essential Haircare LOVE Curl Shampoo and Conditioner (elasticizing and disciplining) + More Inside Serum Creates Curls, a curling elasticizing serum that blocks moisture and prevents frizz.
Davines Essential Haircare Minu Kit: for colored hair, it protects them, prolongs the life of cosmetic color, gives extreme shine. Includes the Essential Haircare MINU Shampoo and Conditioner (illuminating and protective) and our already well-known OI All in One Milk.
Davines Heart Of Glass Kit, for blond hair. Includes: Heart of Glass Silkening Shampoo and Rich Conditioner and Heart of Glass Sheer Glaze a thermal protective illuminating fluid for blond hair, which gives hydration and shine, elasticity, and vigor to the hair fiber, helping to prolong the life of the fold.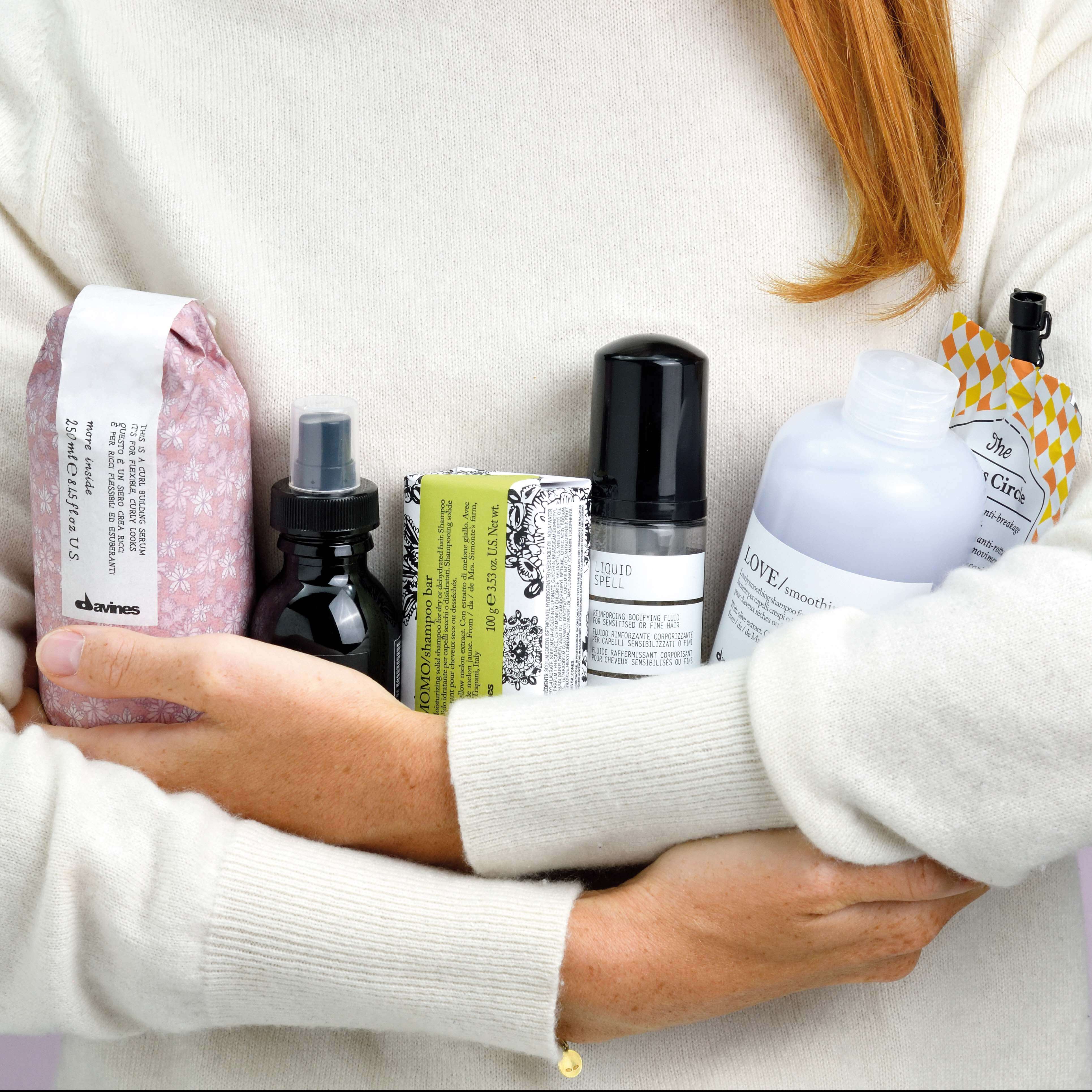 Not only: next to the «Holiday Box» the brand introduces «Show Love Around You» a customizable box: twelve boxes to be filled as you like with products and/or gift cards for folds or treatments in the salon based on the needs and desires of the recipient. In addition to that, each box encloses a message, so as to compose twelve invitations!
December Beauty News
Kora Organics: The New Berry Bright Vitamin C Eye Cream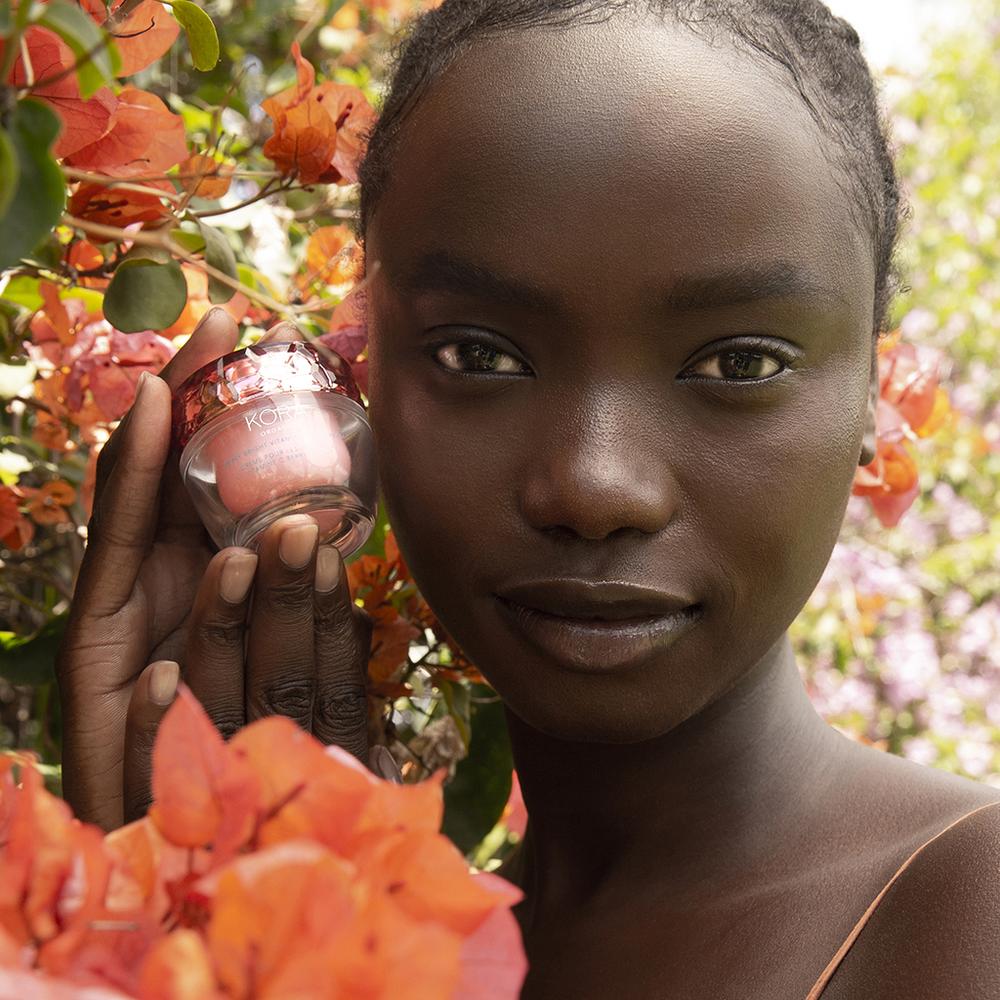 By now you know how much we love Kora Organics, its clean and holistic philosophy, and its products: this is why today we talk about a product that has made its entry into the house Kora Organics: the Berry Bright Vitamin C Eye Cream, a cream inspired by pink quartz crystals, to illuminate and reinforce the area around the eyes.
Enriched with an active mixture of 5.5% vitamin C – which helps to neutralize the signs of aging, while ensuring a firmer and visibly younger skin – its formula also contains four natural and organic ingredients: the kangaroo paw flower, which improves the appearance of wrinkles; the Kakadu plum, which gives more radiance to the skin; the red blueberry and red ginseng, both rich in antioxidants.
In addition to that, the brand respects the environment: in fact, this cream is the second refillable product by Kora Organics. Once finished, you can only buy the new capsule, made entirely of recycled plastic.
December Beauty News
Aerin: The New Fragrance Cedar Violet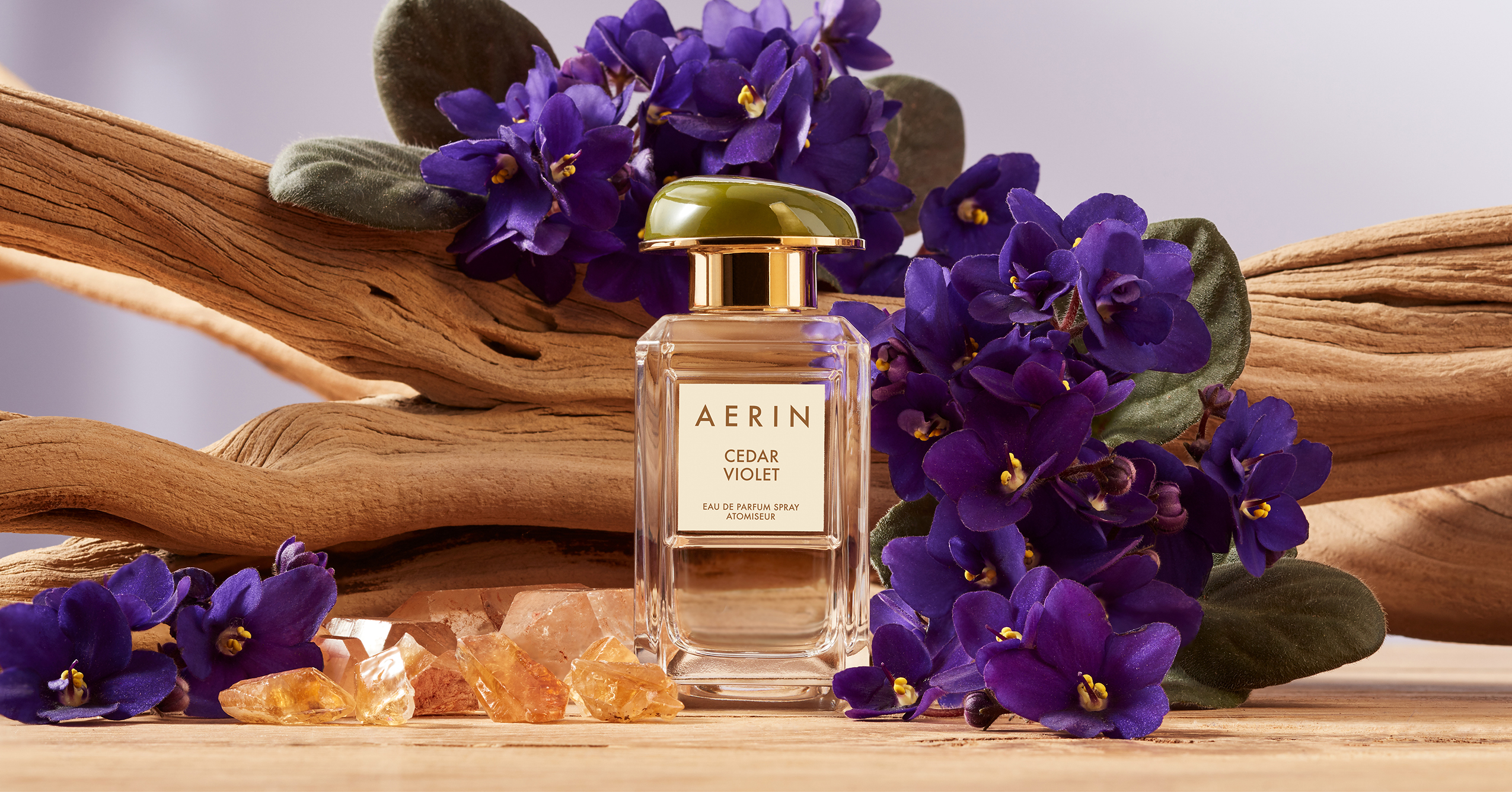 Aerin Lauder, Founder and Creative Director of Aerin says: "The Aerin Fragrance Collection is the most personal and intimate expression of me. Each fragrance has a unique and exclusive composition that creates a special signature and captures the wonderful memories of my journey, my experiences and my life. The latest novelty of the collection, Cedar Violet, introduces a new place and a new season: the American woods in autumn". 
Contemporary but decidedly feminine, Cedar Violet is a floral and woody fragrance that adds to the family, offering a parallel narrative to the bestseller Amber Musk and evokes the forest in autumn and the sunny woods of the state of New York. Its notes are characterized by violet leaves, Virginia cedarwood, and amber, and transport us between the peaceful mountains and the tops of the valleys with their bright green and fresh air and sparkling, typical of this season.
December Beauty News
Veralab: The New VeraPump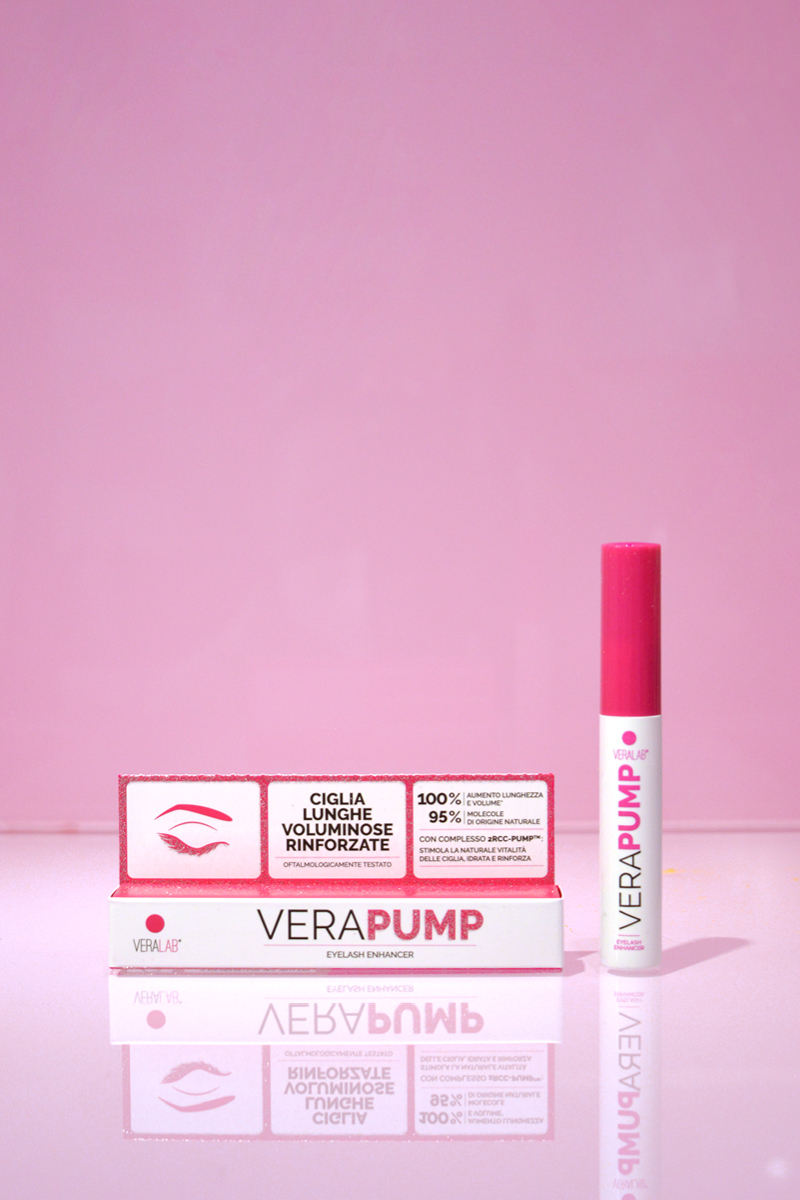 A new eyelash serum lengthening, volumizing and strengthening! Thanks to its active ingredients, VeraPump not only acts as a serum but also exerts a protective action and facilitates the application of mascara, also resulting in an excellent pre-make-up booster.
What does it contain? The Complex 2Rcc-Pump, the innovative blend studied by Veralab, is composed of a Phyto complex of Rosa Chinensis and Rosa Canina dispersed in vegetable glycerol, able to stimulate the eyelash bulb to ensure greater length and volume and play an antioxidant action that stimulates the hair follicle, giving it hydration; Hyaluronic Acid, Vitamin E and Panthenol protective and soothing.
December Beauty News
Liu Jo: New Fragrances Liu Jo Lovers
Liu Jo enriches its portfolio of fragrances with the new line Liu Jo Lovers, a pair of perfumes for him and for her, which tell the story of the contemporary generation: controversial, global, and always connected and that reflects the dynamism and awareness of a generation that is experiencing great historical transformation and observes them with a new look.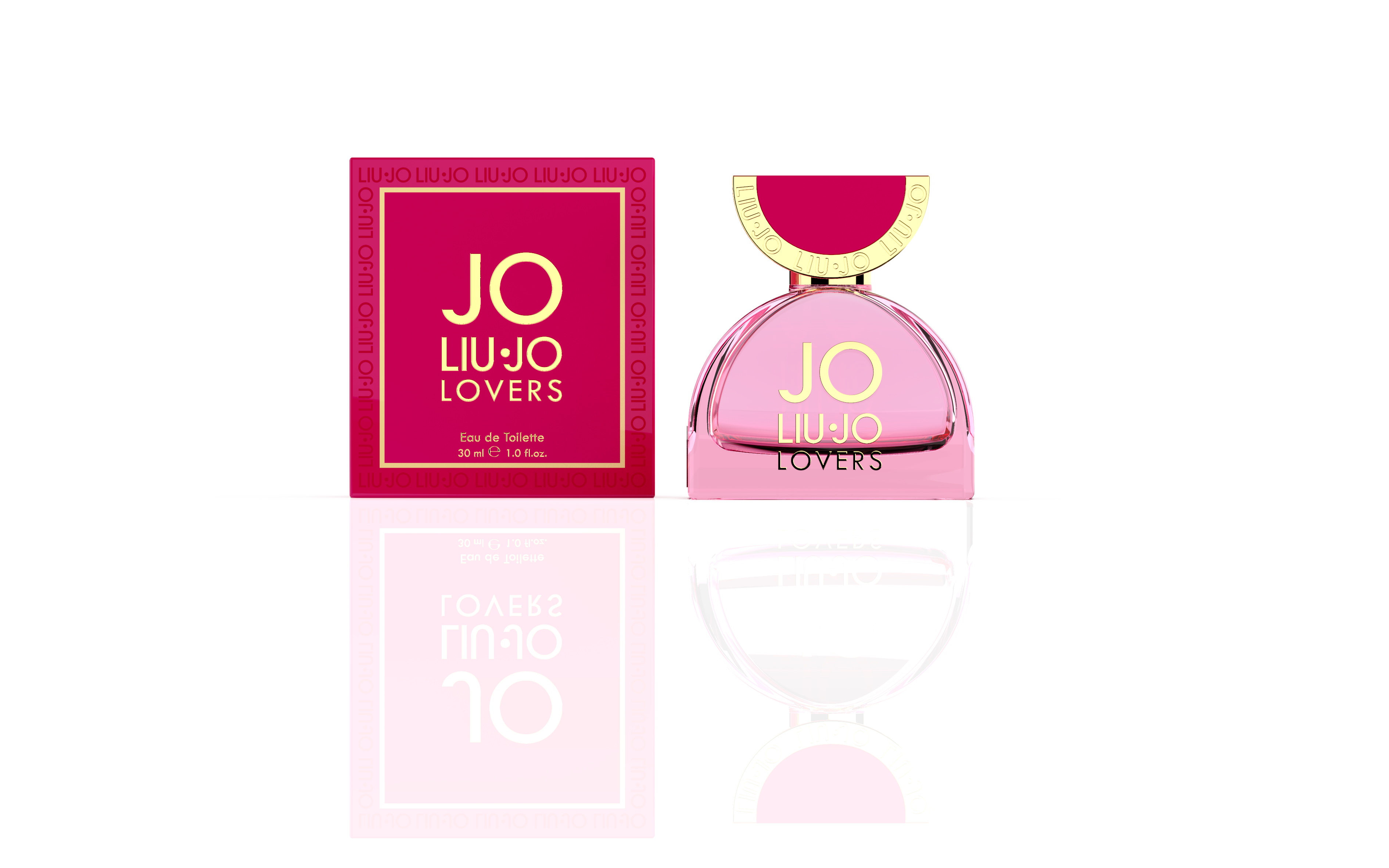 "JO," for her: a fragrance enclosed in a pink glass bottle with an extremely feminine design whose top notes like Caramelized Apple and Pink Grapefruit blend with the heart notes of Violet, Jasmine, and Peony.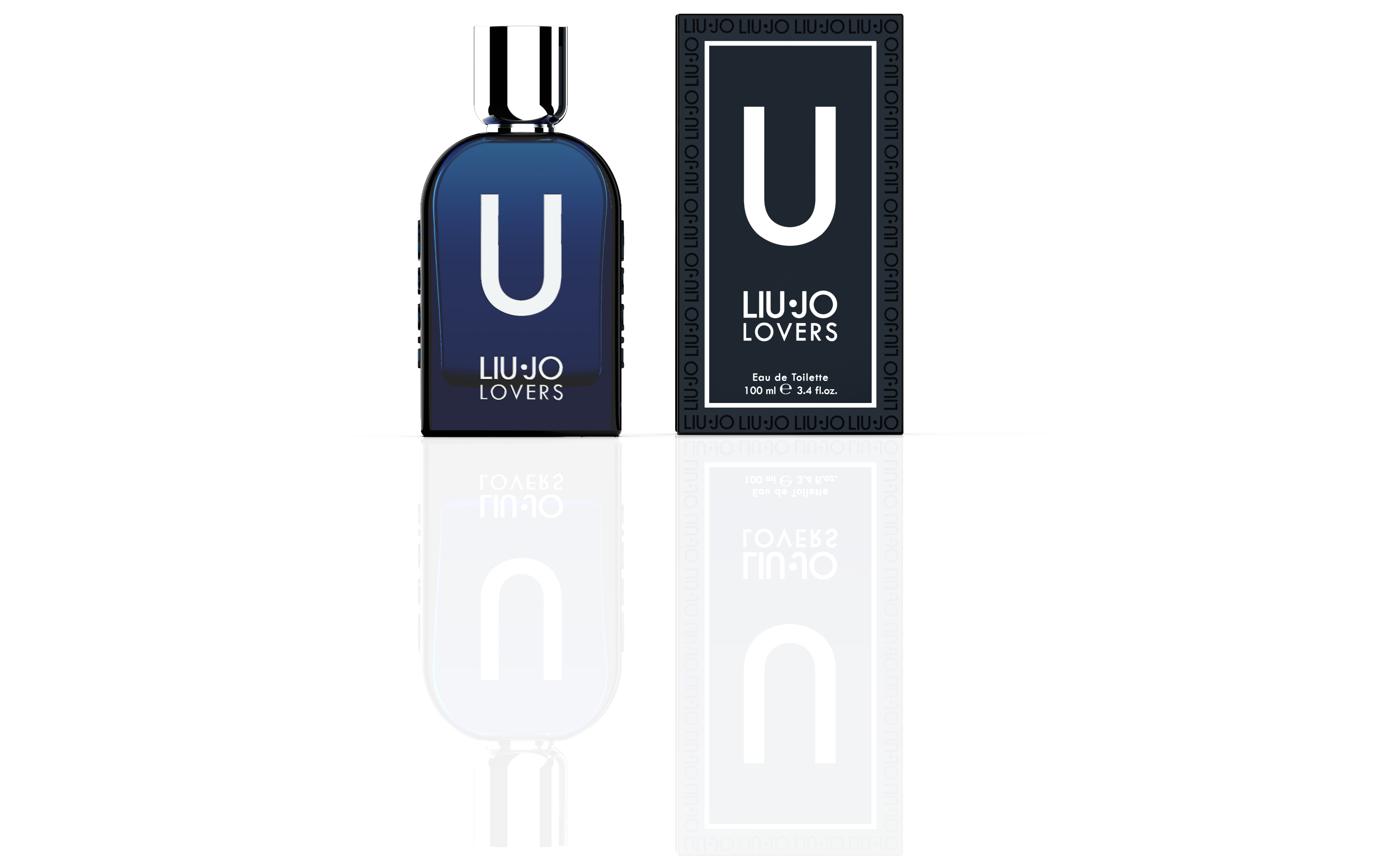 For him "U," which perfectly tells the contemporary man through the fresh and green aromatic notes that are mixed with a sparkling touch of spices to reveal a determined personality: the top notes of Italian Bergamot, Ginger and Cedar mix gently with Lavandino "Grosso" of France, Violet Leaves and Resinoid Incense and leave space to the base notes of Ebony Black Wood and Amber.