Fast Beauty.

It's the best way to describe the world of beauty and cosmetic right now: trends come and go in the blink of an eye, and we've never witnessed before such voracity and thirst for new shades, new products, new toys to add to our bathroom cabinets. The internet opened us (and in particular the new generations) to the possibility of having it all just a click away. How's your shopping experience, when it comes to beauty? For most of us, it's probably going to be a quick in and out from Sephora, Booths, Douglas or Ulta, switching shades we've already seen on the internet.
Now, forget it all. Imagine being in the '50s, waltzing in a beauty shop where a beauty expert would take a close look to our skin…and then the waiting begins. Because not that many years ago makeup was a matter of science and personal blending, of appointments and handpicked tailored colors and ingredients designed specifically for the customer. The same was for perfumes, when the maître profumière used to personally blend the perfect scent for the lucky lady who could afford his art.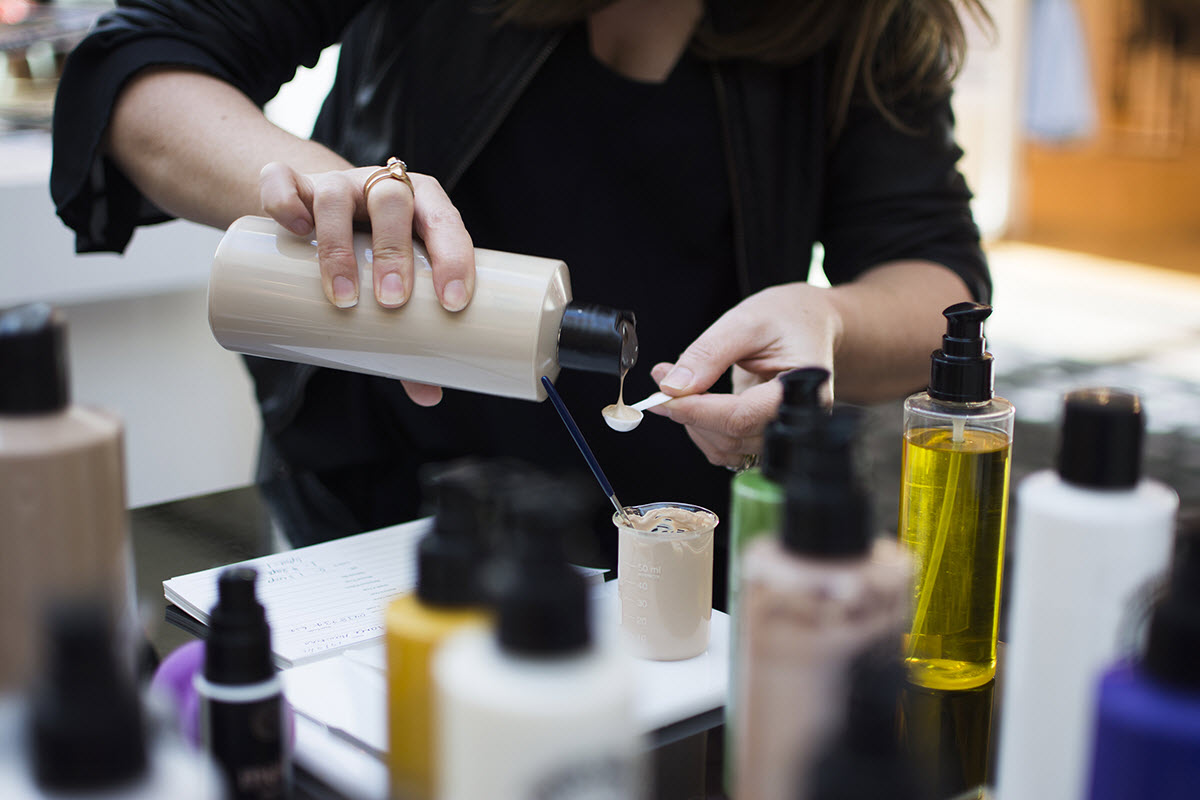 Sounds quite out of time, doesn't it?
And, besides, who has the time to wait in line for a custom shade, when there's just so much choice out there, and much faster options? Because, let's face it: we barely have the time to sit a Brow Bar, do we really need more queuing in our life?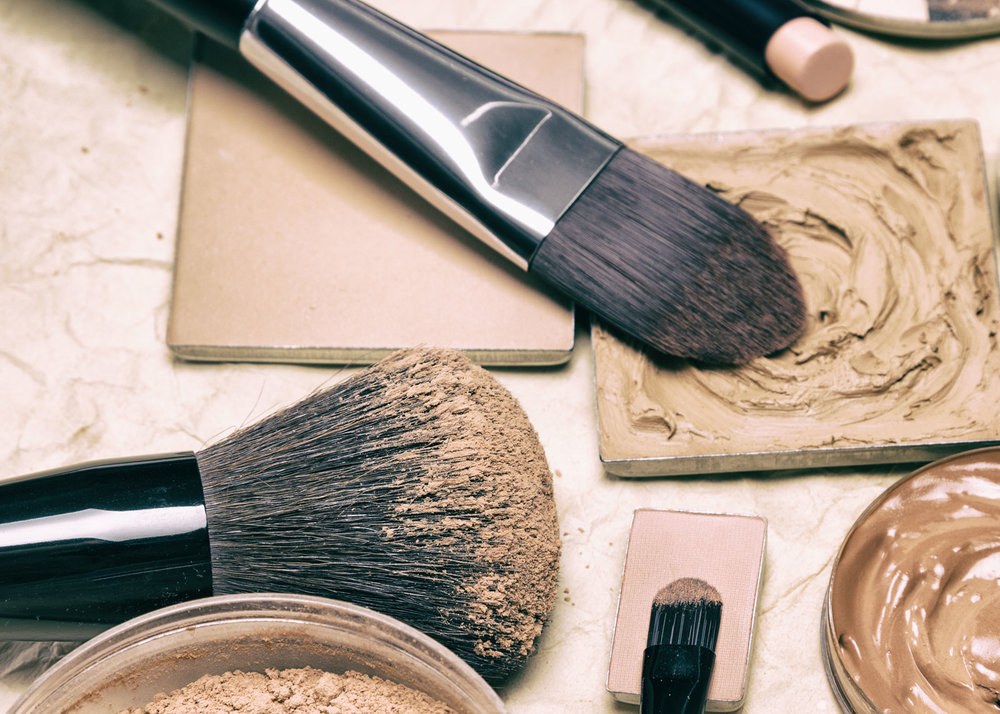 Well, the internet has added to this "old" customization habit a new, cyber and easy kick, turning our customized shopping as fun as a Buzzfeed test (and God knows just how the Facebook generation loves online tests!) and faster than saying, "I want it."
Or, if you have a little time, why not peek in one of those makeup shops that create personalized makeup on the spot? Now, a pressed powder doesn't take more than 20 minutes to be blended, put in a compact and ready, but it will be tailored just for you. Refillable, specific products could be the answer to help our dying planet decreasing the waste of plastic and chemicals, but it's also an experience that many beauty addicts are founding liberating and exciting: a vintage point of view on makeup shopping, but with a modern twist!
And, although so far they're mostly small brands or little realities, or very specific services offered by huge companies but only provided in the biggest cities, there's no turning back: the past is the present (and definitely the future) of beauty!
Take a quick quiz, and let Hair Experts take care of your head, delivering personalized shampoos, conditioners, masks and even hair dye right to your door: that's haircare 2.0 and, even though it's not comparable to a saloon, it promises healthier and happier hair in no time. The next and smart generation of glossy hair is here, and it's already achieving more and more followers.
When it comes to hair dye, the result may be unpredictable.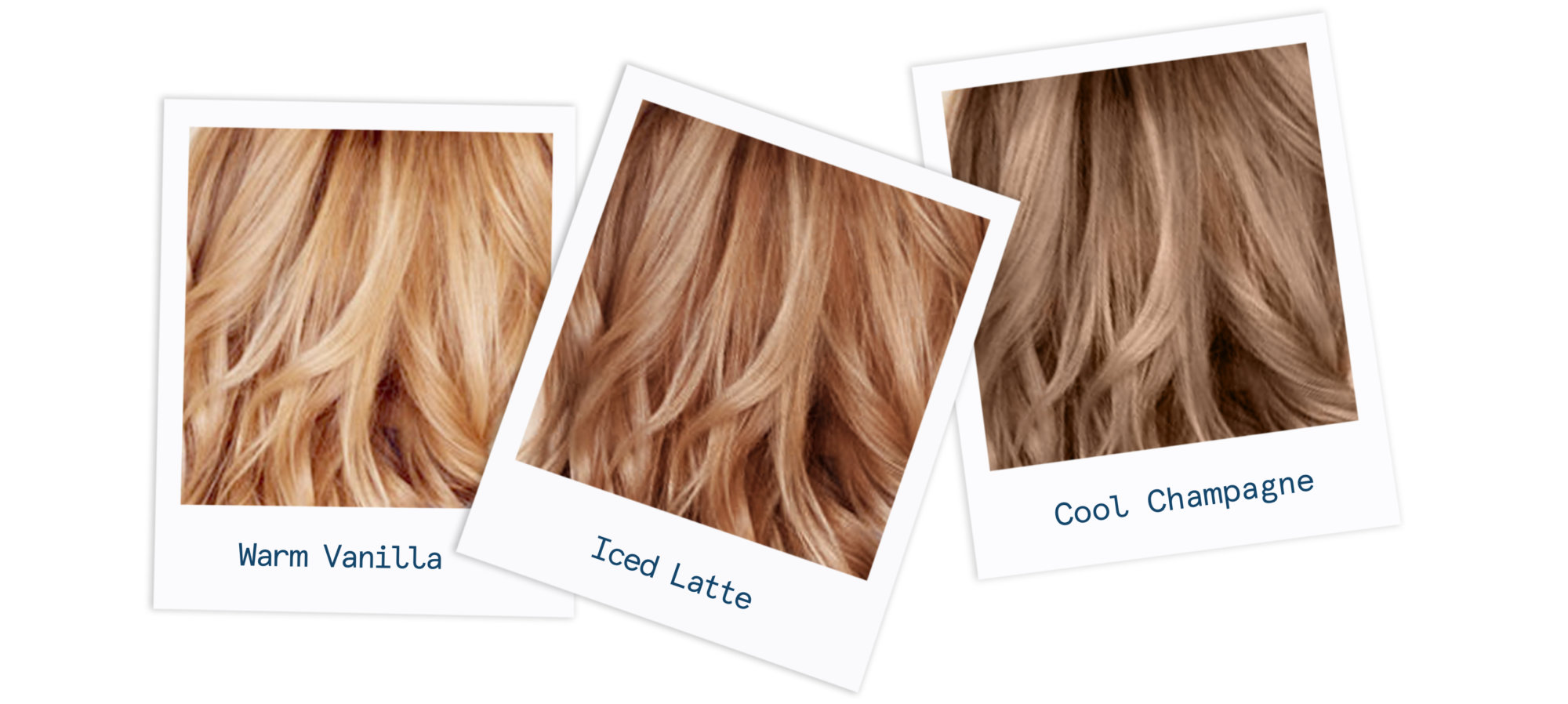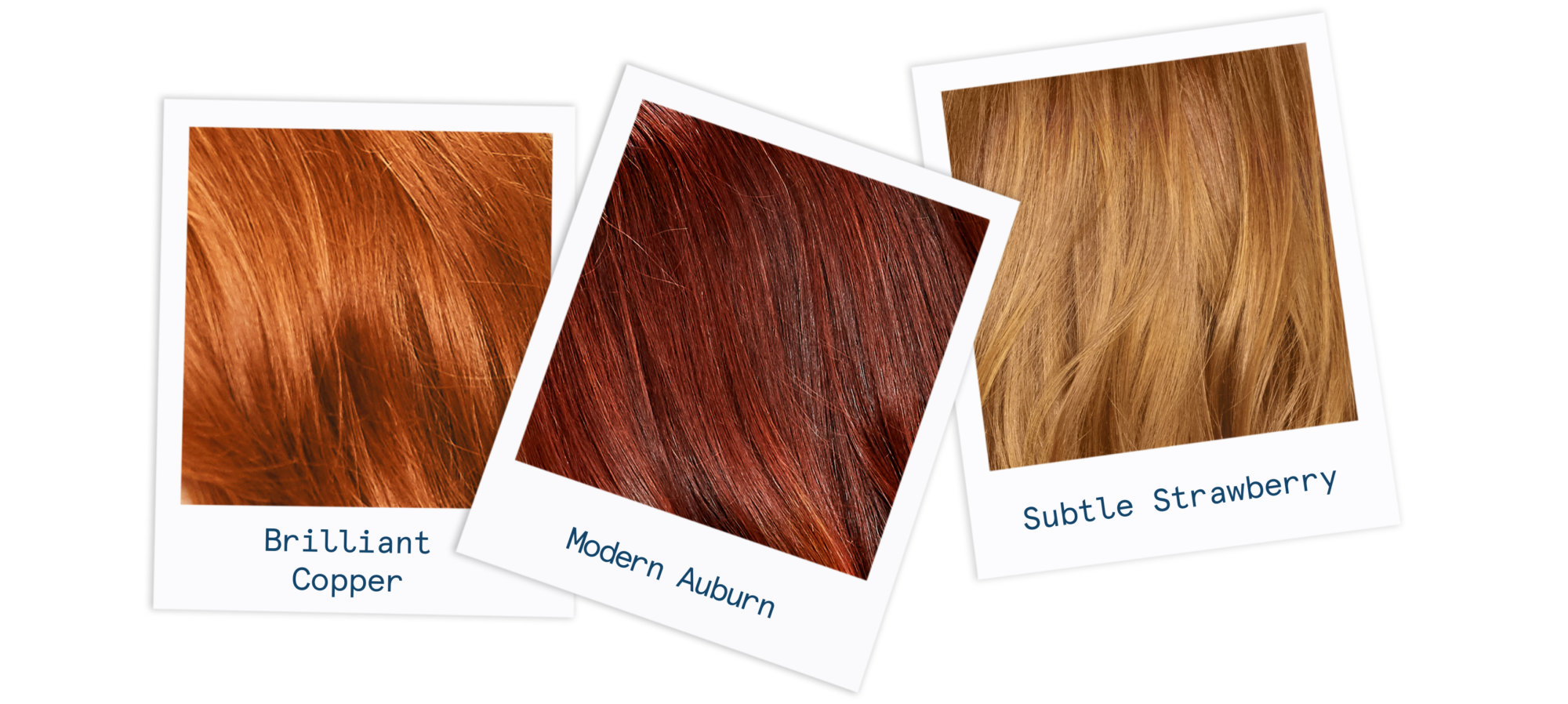 It depends on many things: from the status of your hair and how healthy/damaged it is to the thickness and previous dye history. With a customized service, eSalon walks you through the dye process from the choice of the chemicals to the actual dying moment, following you in every step with an initial test and then constant online support and guidance, ensuring that in the end, the color is exactly what it should be.
Your personally blended dye is shipped to your door in 48 hours.
People are falling in love for the new hair brand Function of Beauty and, thanks to its colorful package or the innovative technology, or maybe the incredible reviews, Function of Beauty's pastel bottles are is quickly expanding on Instagram. The USA made, cruelty-free and free of parabens recipes from this brand are said to be a real game changer in our routine.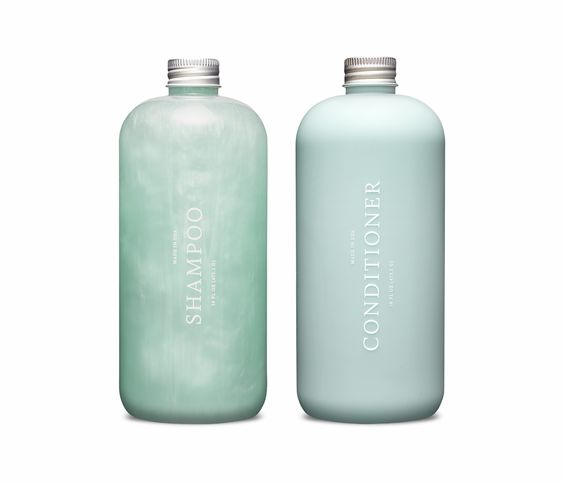 Prose, instead, takes haircare to the next level, taking into consideration your lifestyle to determine under how much stress your hair actually is and what are the best ingredient to slip into your routine. This brand blends organic and natural ingredients (such as jojoba oil, kale, honey, and lemongrass) to boost whatever you choose to boost: from radiance to strength to elasticity. The best thing is that you can actually read on their website where the products come from, and what good they'll specifically do for your head!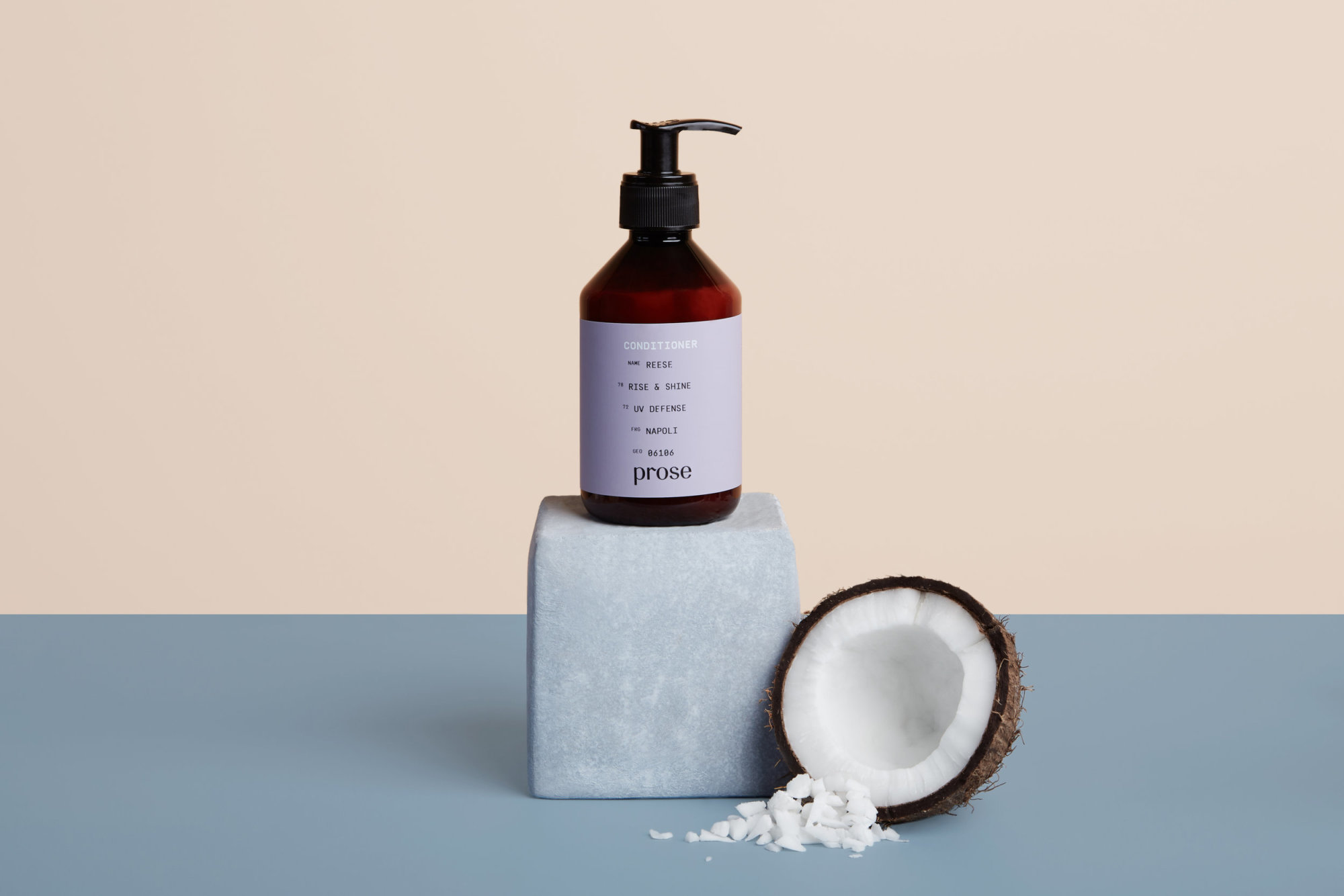 Fall in love with an entirely new way to go makeup shopping! Walking in the Giella Custom Blend Cosmetic shop, you can get your custom-crafted makeup piece, choosing everything from color to finish. The online shop offers regular makeup, too, but in-site you can personally select from tons of shades and mix them for your original lipstick, eyeliner or really whatever you like! The beauty expert blends the colors in front of your eyes and then bake your own, personal and unique makeup goodie, and it's more affordable than you might think.

But, let's be real: foundation is the hardest thing to find when it comes to skincare. Our complexion even changes according to the season, to sun exposition, to our stress level…it's not always easy to pick a shade or a finish that can stick to our routine. MATCHCo is an app that, when you take a makeup-free selfie under natural light, calculates the best foundation for your skintone and complexion and delivers the custom blend to your door in 48 hours. The service was designed by California-based Andy Howell and Dave Gross, with the help of a dermatologist, skincare experts, and MUA Nickolas Vidutenko.
It's also noticeable that through this innovative technology Bare Minerals provides the Made-To-Fit service.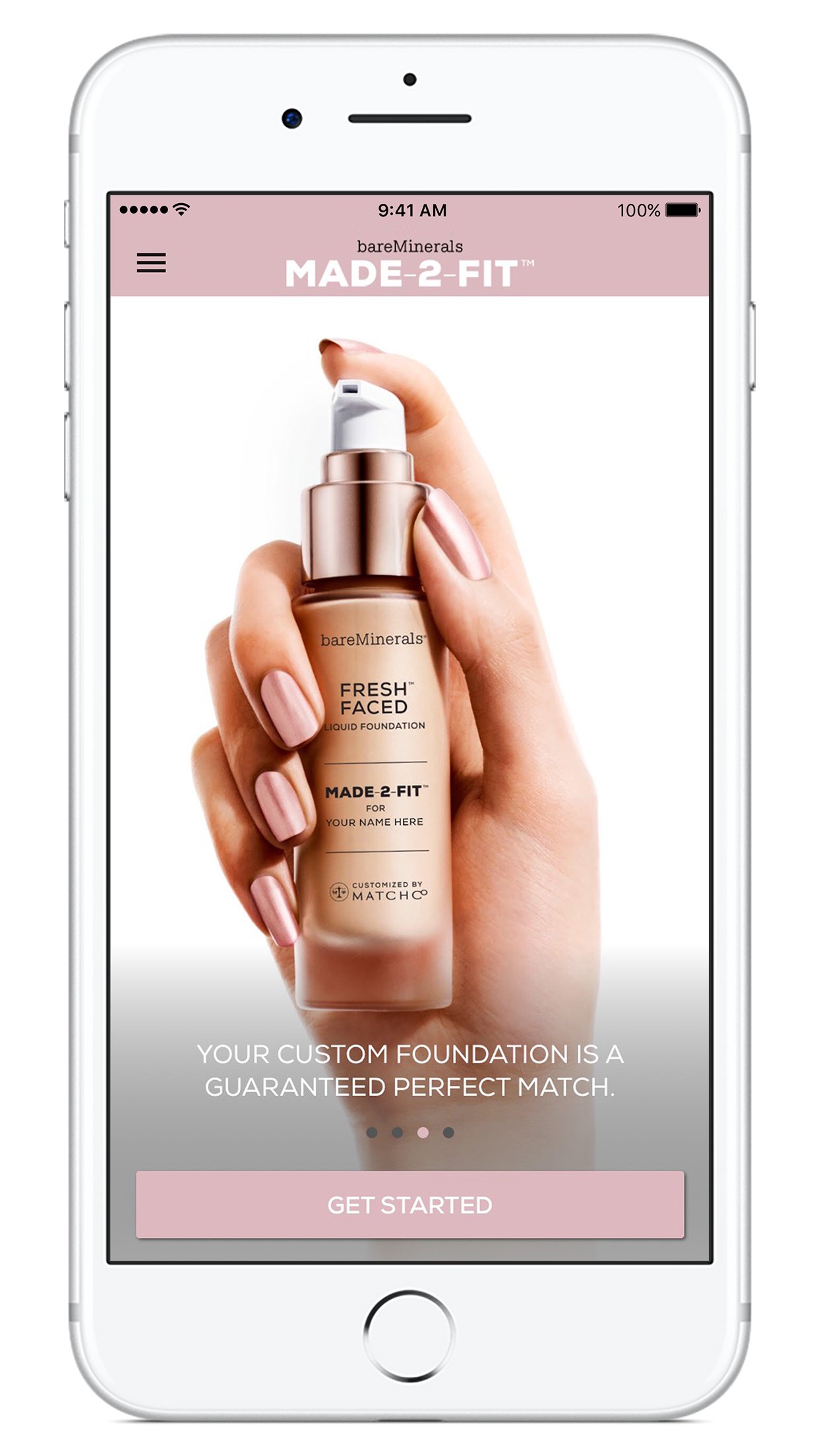 THE 
PERFECT
MATCH
DILEMMA
If you need to know what exactly your skin tone is, you can just walk in a few brands' customer services desks. N°7 offers to its clients a fast and sure way to determine the right tone and undertone, called "Match Make." The magic happens thanks to a device that not only points out the best foundation shade for you but also blush and bronzer.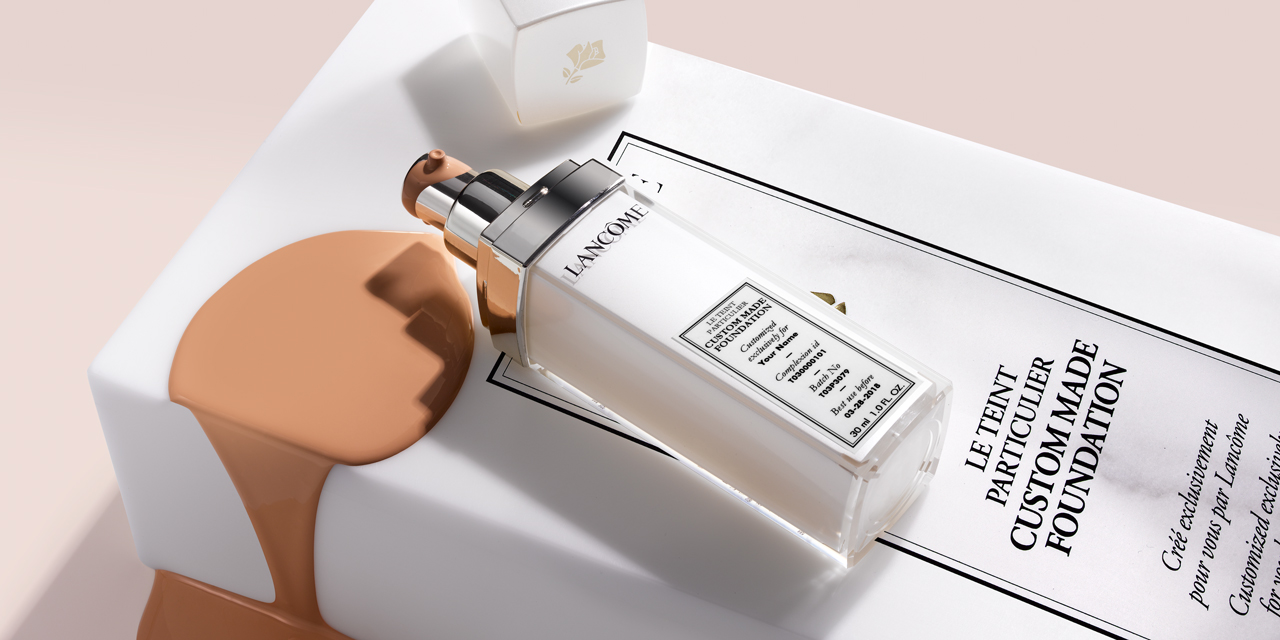 Also Lancôme offers a personal foundation makeup counter, only on appointment, where a beauty expert scans your exact skin tone, you chose finish and coverage, and then a machine freshly mixes a foundation to match your shade, in a entirely unseen before service.
Then you get a personalized, refillable bottle with your exact tone and your freshly made foundation.

Kevin Aucoin offers a "secret menu" and a custom version of their Sensual Skin Enhancer as well, which is immediately tested and then put on record, so you can have your original and freshly made foundation shade ready for you…always!
First, a makeup artist selects a few pots that meet your complexion range and tests a tiny amount of each shade on your skin, to assure the best result. Then the MUA blends the shades in front of your eyes, adds a drop of primer if you prefer a lighter coverage and hands over your new foundation, ready to be tested.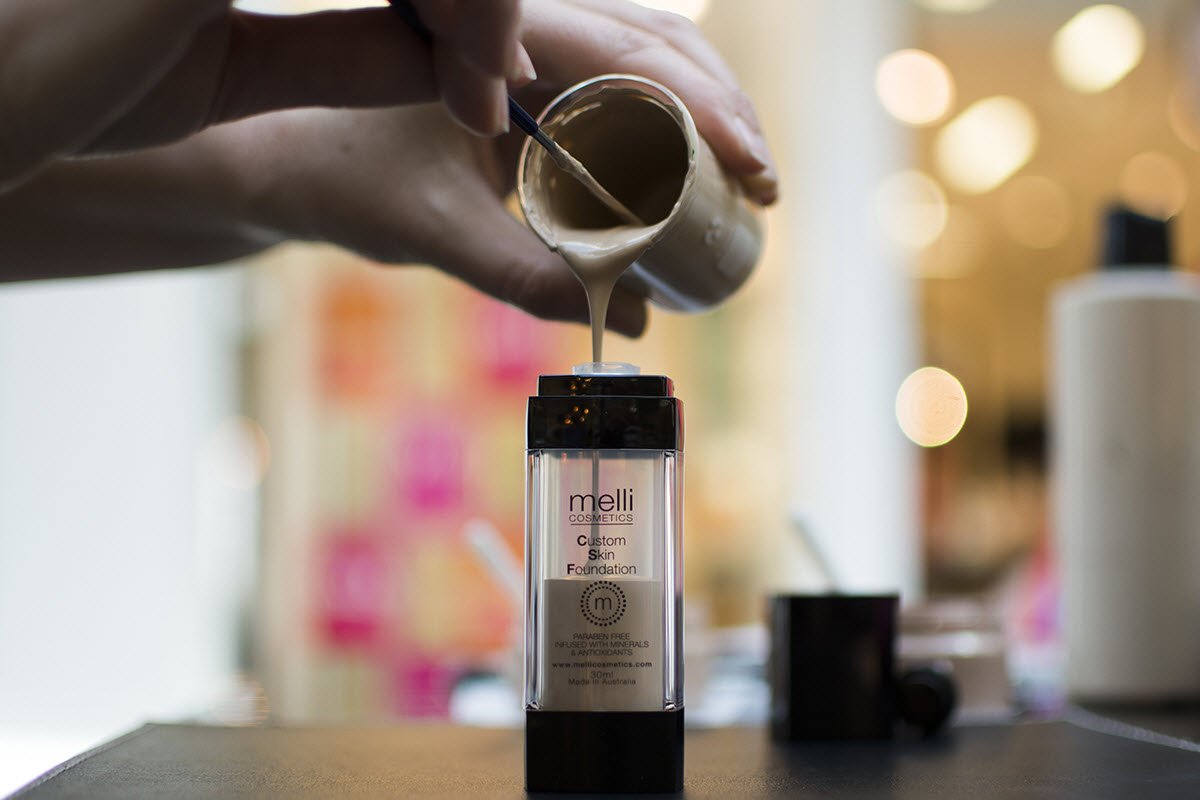 If you happen to be near a Kiehl's store, why not try their personalized services? With a simple appointment, Kiehl's offers their Apothecary Preparations. The brand's skincare experts create a facial concentrate tailored just for the person, using their neutral Skin Strengthening Concentrate as a base and mixing it with two facial complexes. After an evaluation with a skincare expert to determine the needs and necessities for the most balanced skincare possible, the two mixes are chosen and balanced depending on the requests of your skin.

But what if you're not in the mood for binge-shopping in person? The perfect meeting between technology and beauty is when you can do good for your body and beauty routine even while you're relaxing on the couch.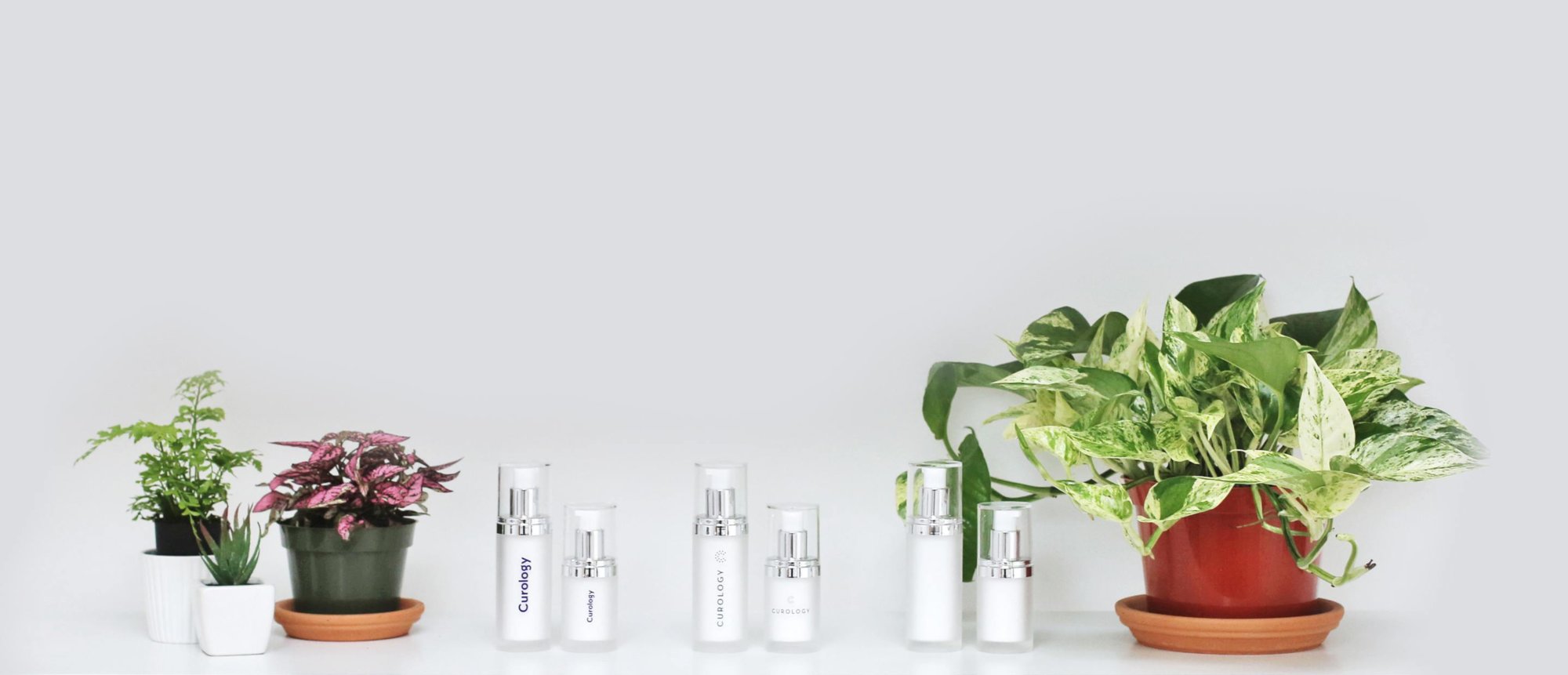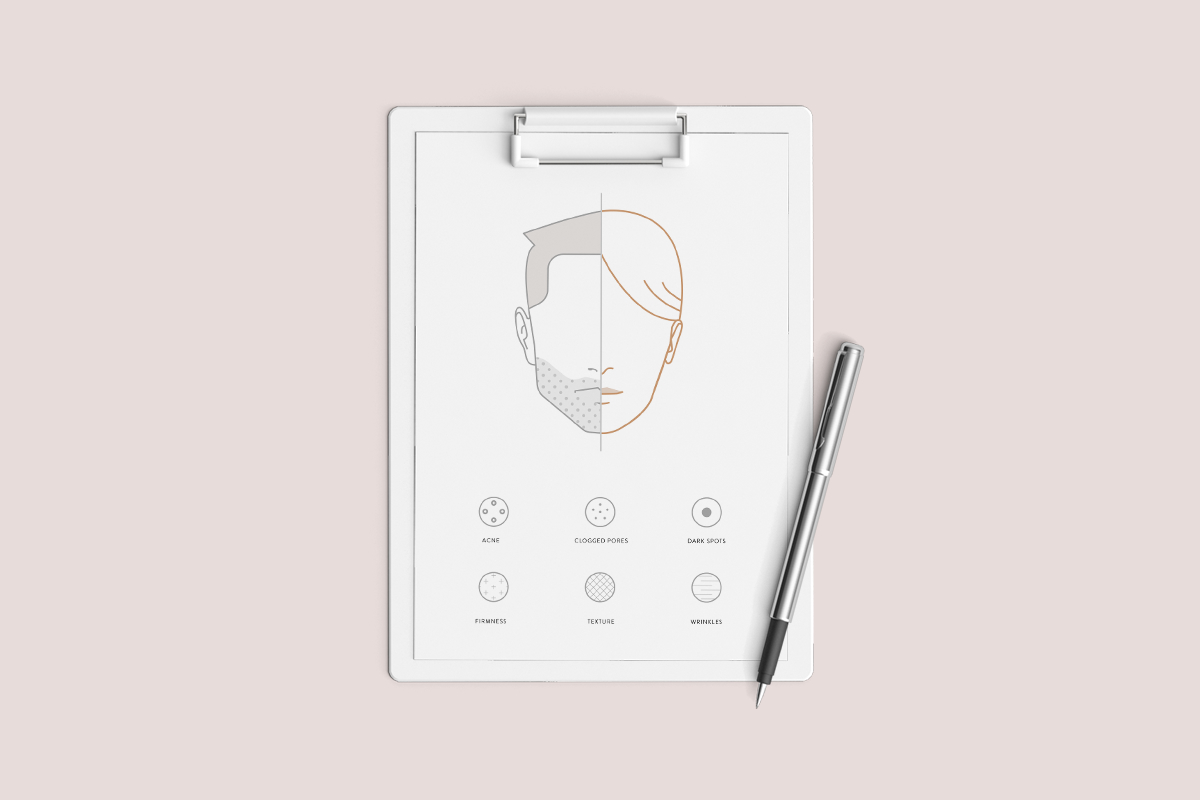 .
.
.
SKIN
CARE
IS
UNIQUE
.
.
.
#Girlboss Maria Salichou, on the other hand, is the founder of InsitU (where that U is really for "you"), and she matches the arts of science and beauty. As a trained chemist, Maria was frustrated with brands' poor knowledge of science and the assertion that there are only a few different skin types. So she dedicated to mixing products that are unique to each customer, building a specific profile and implementing the formula with ingredients that are specific for each need. You can choose to focus on body care, eye care or face care, and then start with the kind of product you need before customizing it to the core.
Another brand that takes unique beauty personally at heart is Curology: after an online test and a first application, it associates to each customer a personal skincare expert who follows the signs of progress of your skincare routine and advises you on the changes of your skin, on how to optimize the result and how to stick to the improvement you've achieved. Because, as they say, skin is a long-term commitment.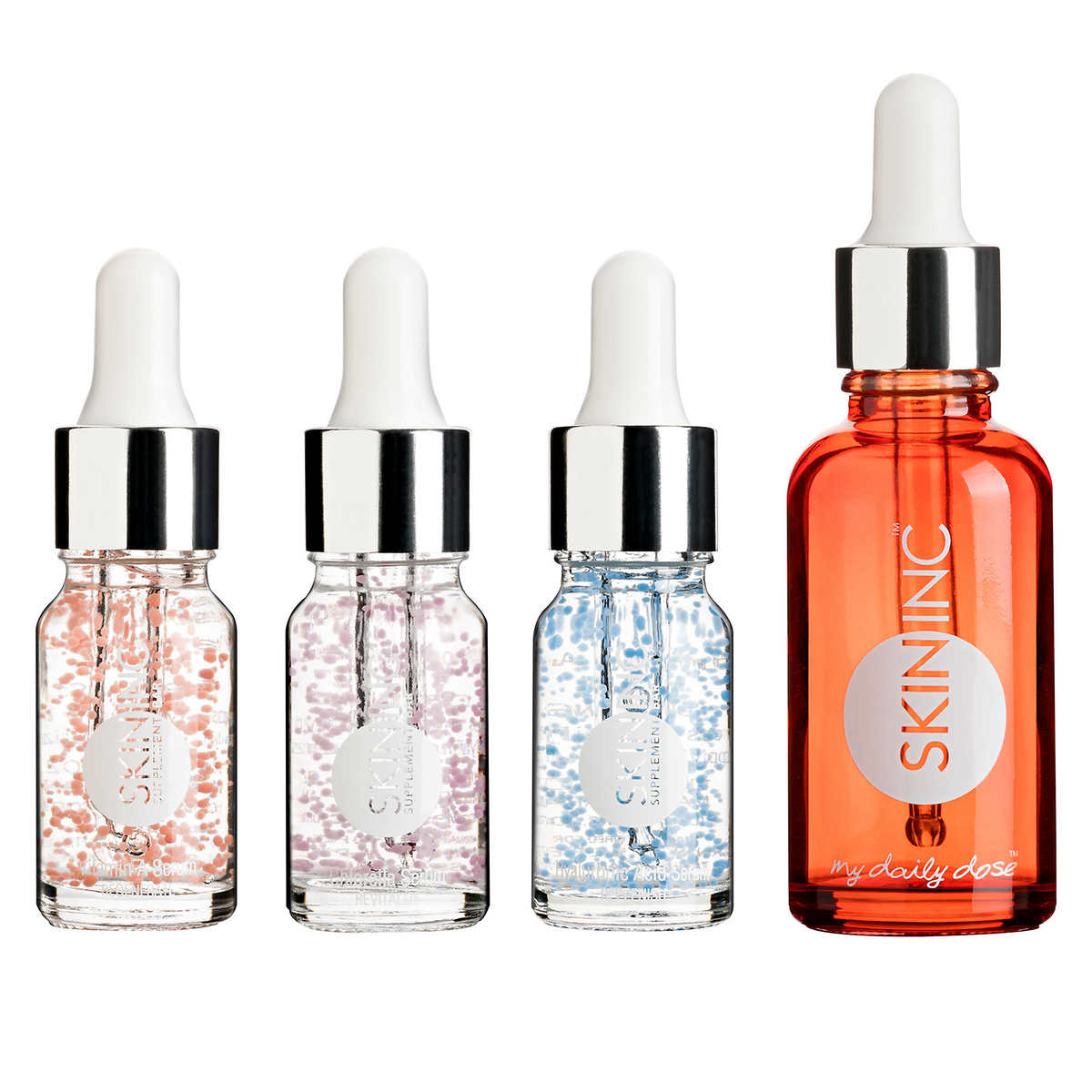 A good serum is one of the non-skippable parts of our routine if we want our skin to shine and be always nice and soft as silk. SkinInc is loved for its custom serums, evaluated via online test or in person dropping by their local stores.
The serum is kept fresh by their patented encapsulation technology from Japan: these caviar-inspired capsules, in fact, protect active ingredients from exposure to light and oxidation, keeping them pure and potent from the moment of the formulation to the application.
A multi-sensory experience and a luxurious journey through the senses: that's what The Experimental Perfume Club Lab wants to deliver to its (extremely excited) customers.
In the heart of London, they offer a one-to-one service, available only upon booking, with one of their experts, to create the fragrance that is perfect for you, your skin (whose chemicals slightly influence every fragrance we wear, changing it for everyone) and your personality.
Match it with one of their incredible workshops and the beauty experience is complete!