For his SS20 collection, Cristiano Burani, inspired by a trip to Seattle,  gives his clothes a glamour grunge touch full of colors and soft shapes that remind us that fashion is, first of all, a matter of comfort, of feeling good about yourself and functionality.
Cristiano Burani SS20
MOODBOARD
_________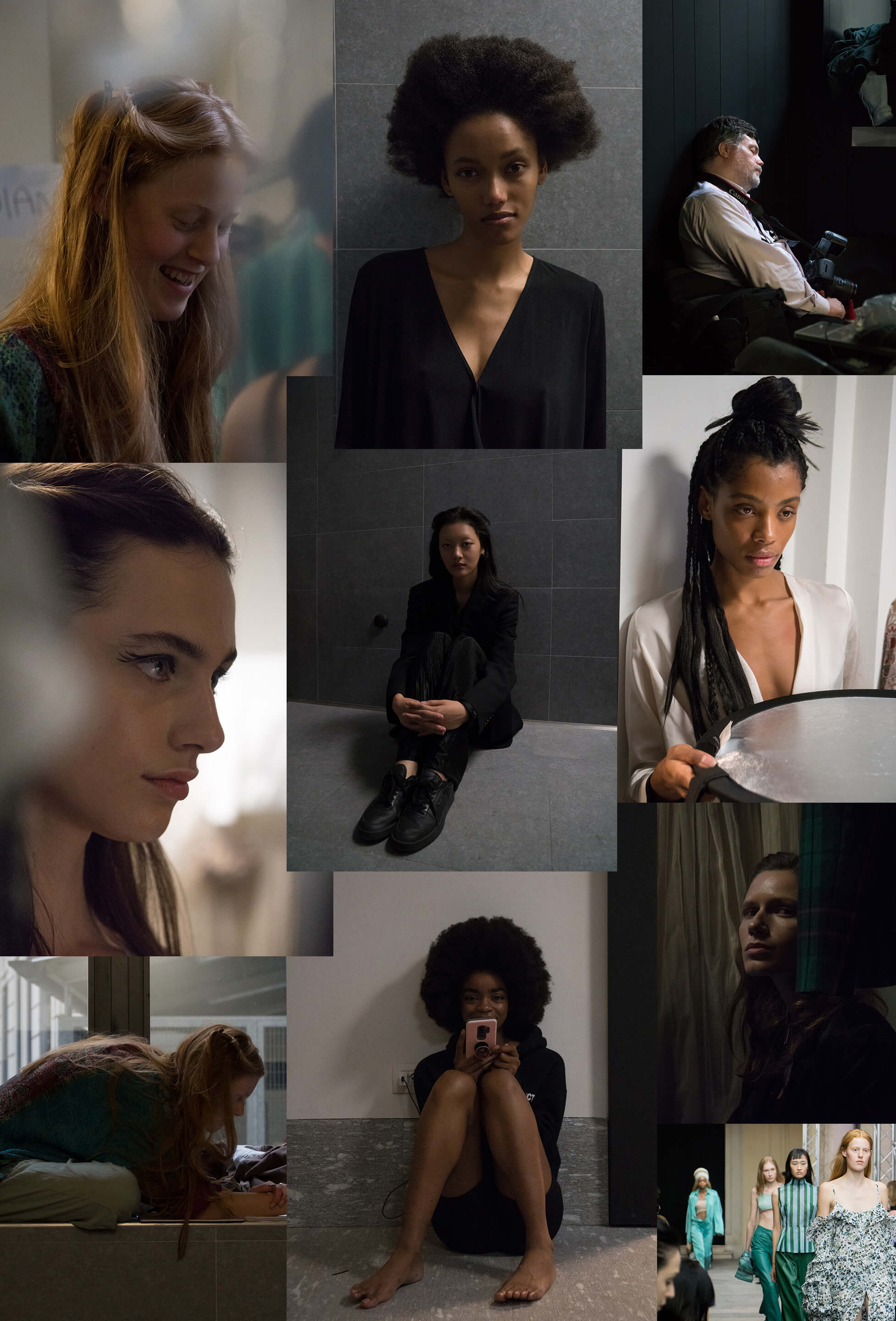 The SS20 collection by Cristiano Burani is a very sophisticated and, at the same time, informal game of contrasts and experimentation, perfect for the cosmopolitan woman. The collection, inspired by the designer's trip to Seattle, and to his photos of concerts, people and sights, is focused on the contrast of different fabrics, such as crinoline, knitwear, wool, leather and tulle, in a mix and match of soft shapes, geometric lines, romantic dresses, ribbed knits and suits, even in male shapes. What is interesting then is the range of colors: nude, Tiffany blue, leather, camel, green, emerald, fuchsia, orange and yellow, for relaxed but firm total looks.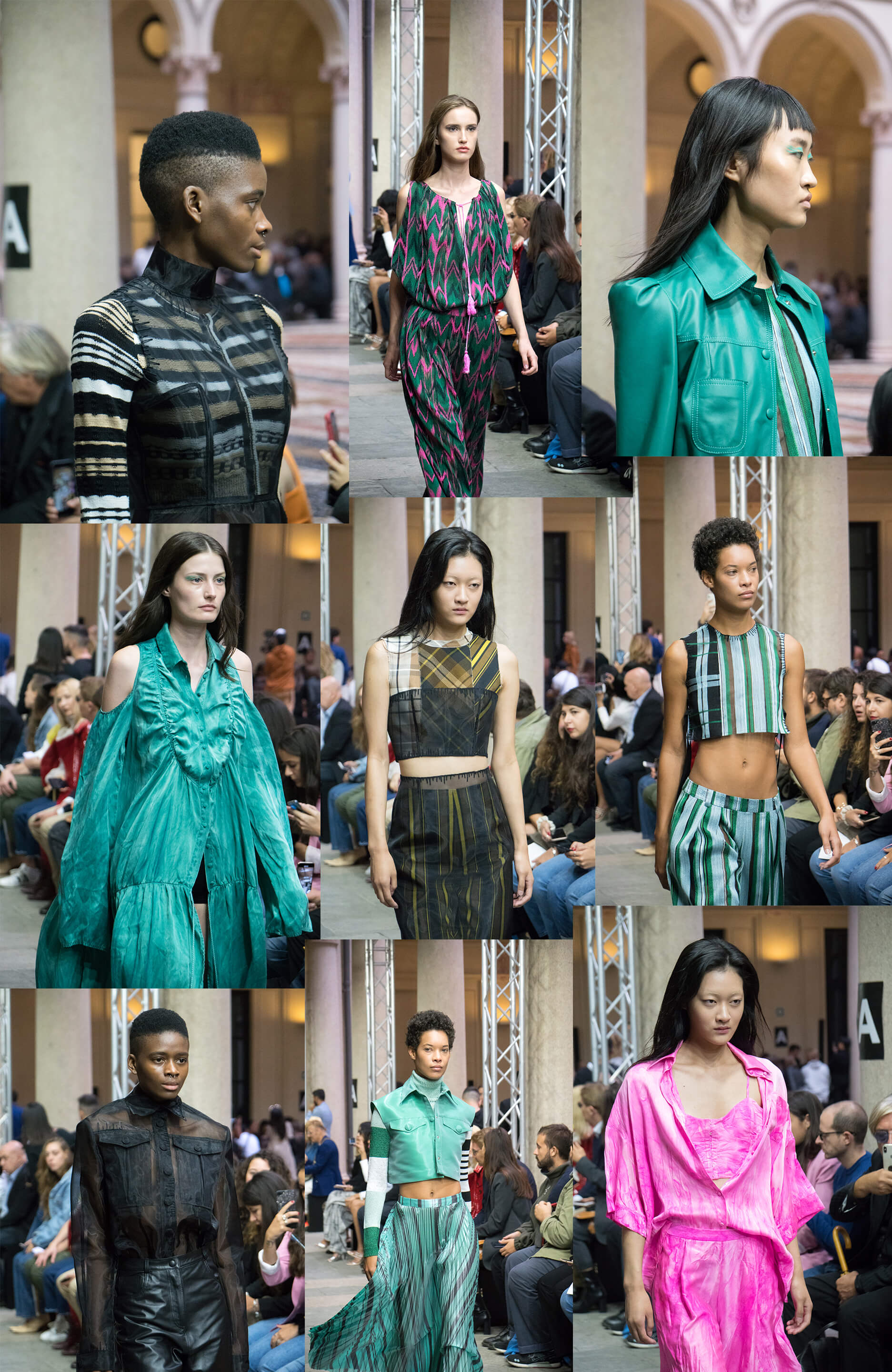 Cristiano Burani SS20
CLOSE UP
_________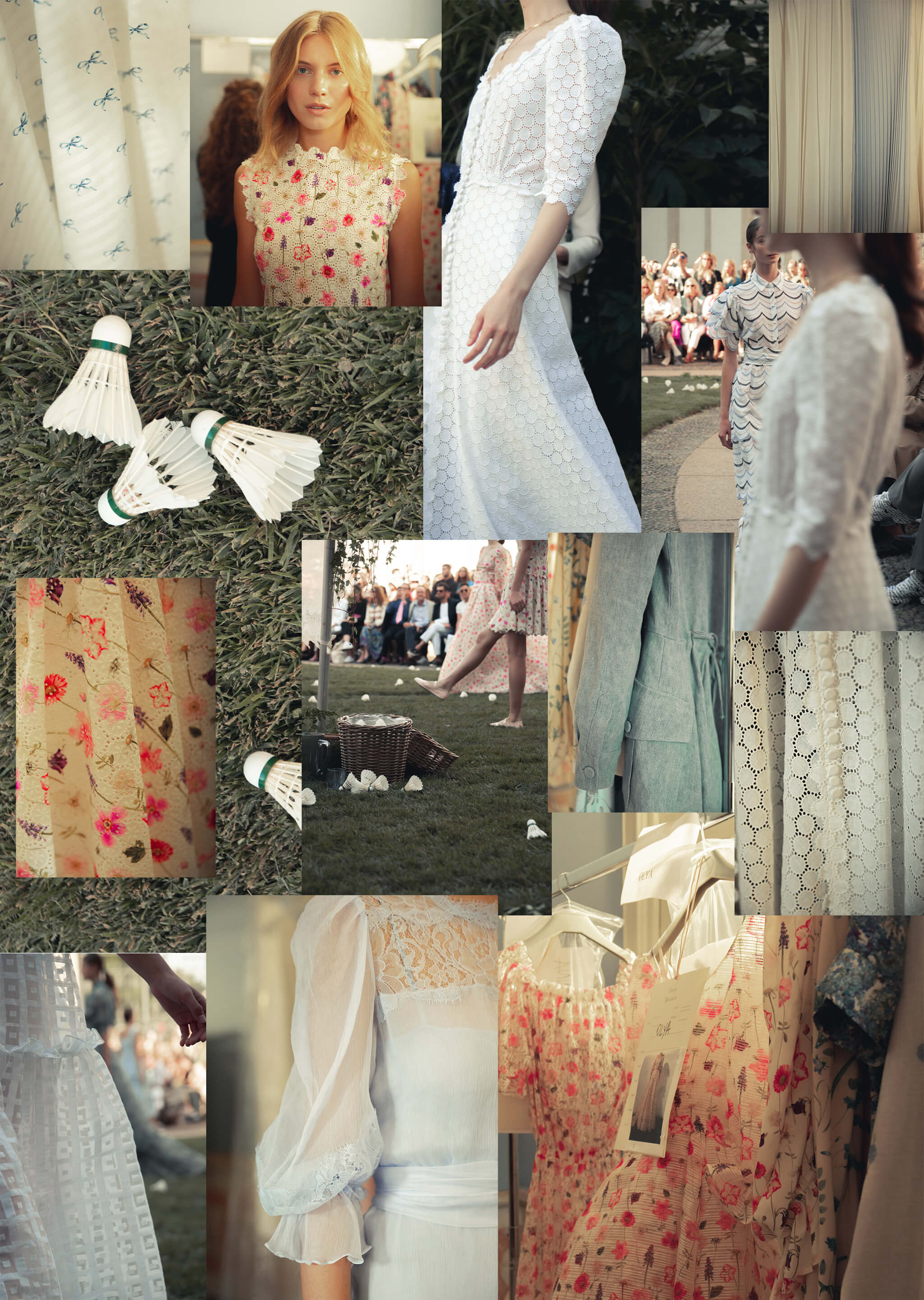 Even the accessories follow this line of gritty minimalism: we find see-through combat boots made of crinoline, pointy-toe heels and retro touches in the bags, which are characterized by maxi dimensions or, on the other hand, as mini clutch or to carry by hand or on the shoulders, designed for a woman who's always on the move.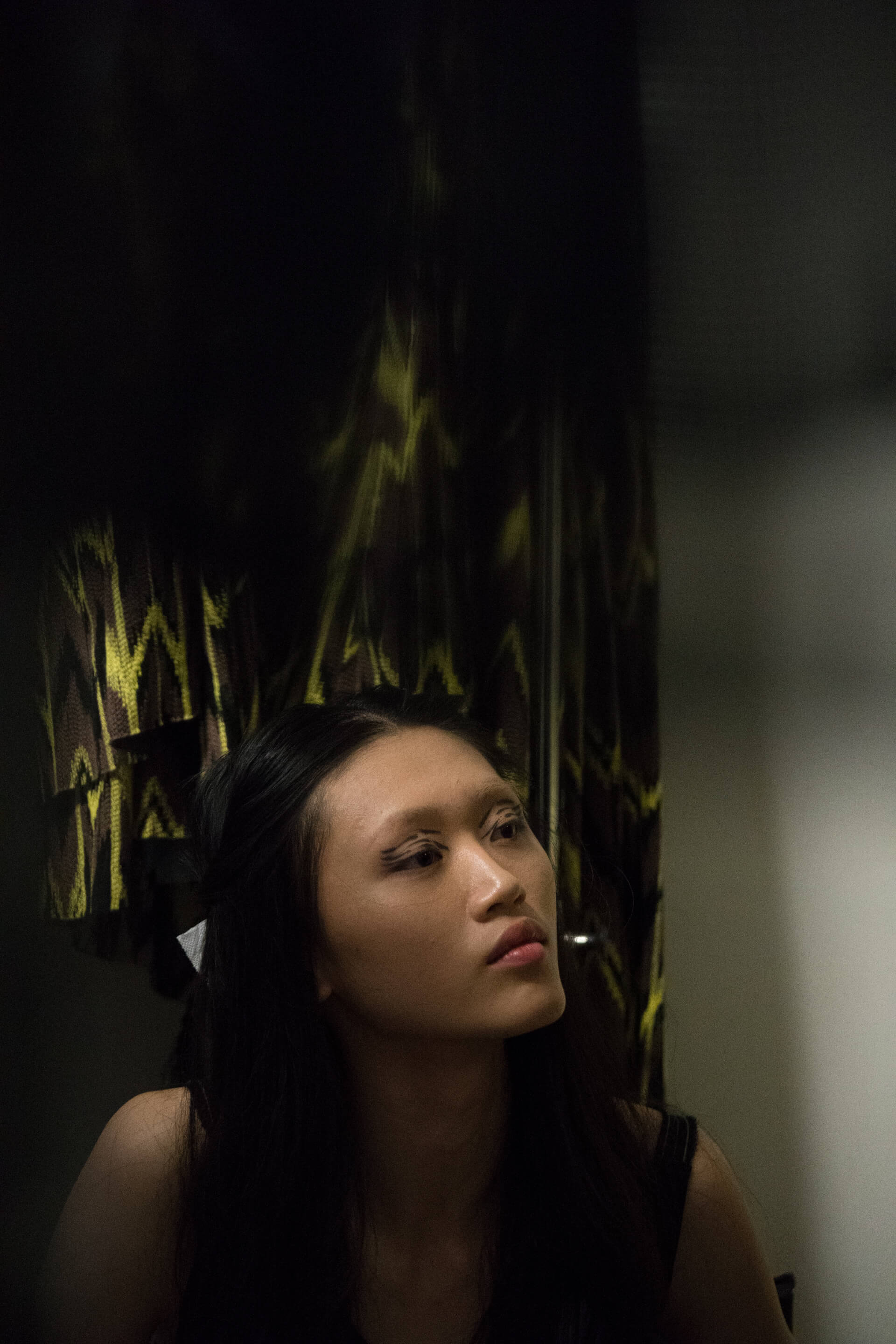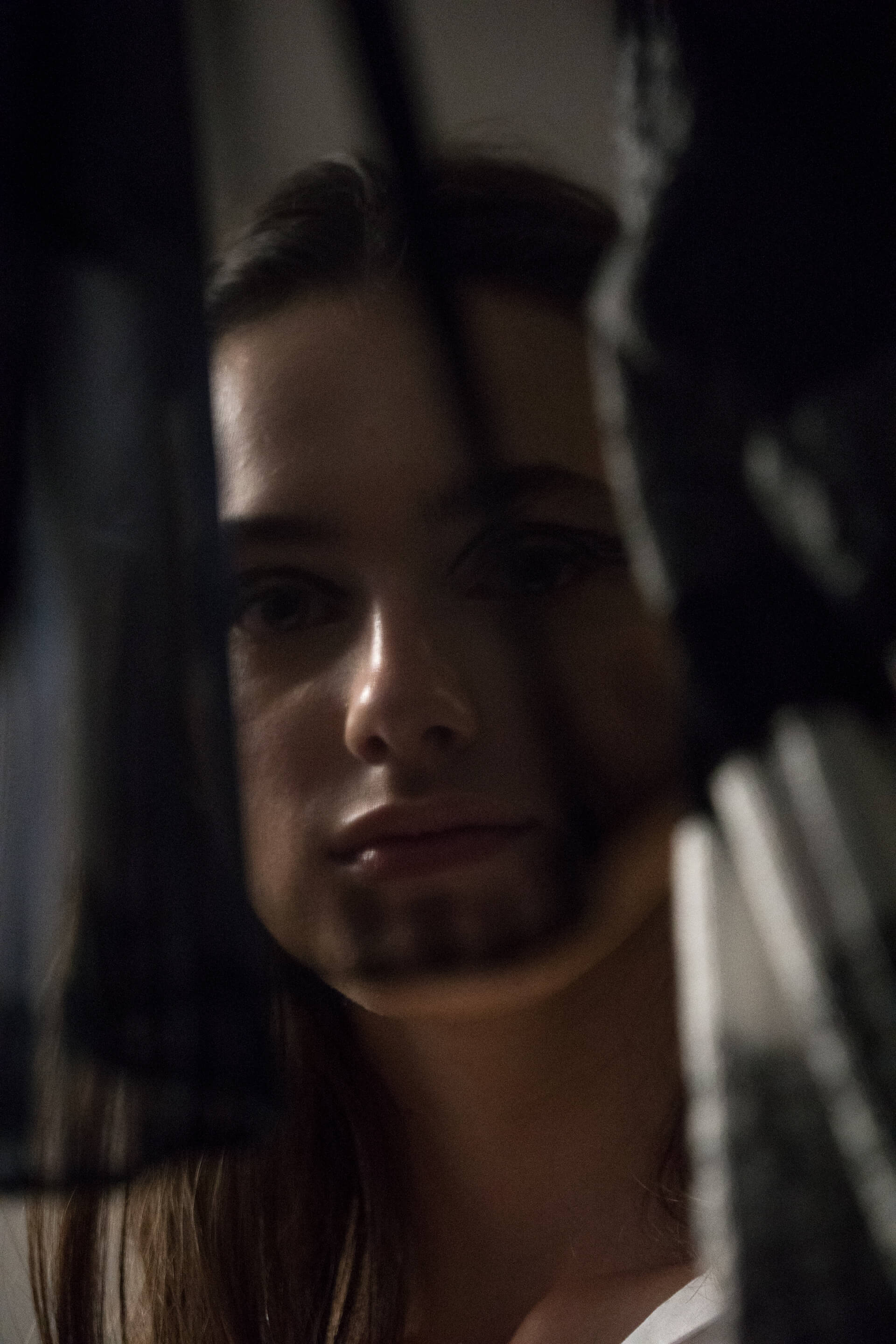 Cristiano Burani SS20
OUR FAVORITE LOOKS
_________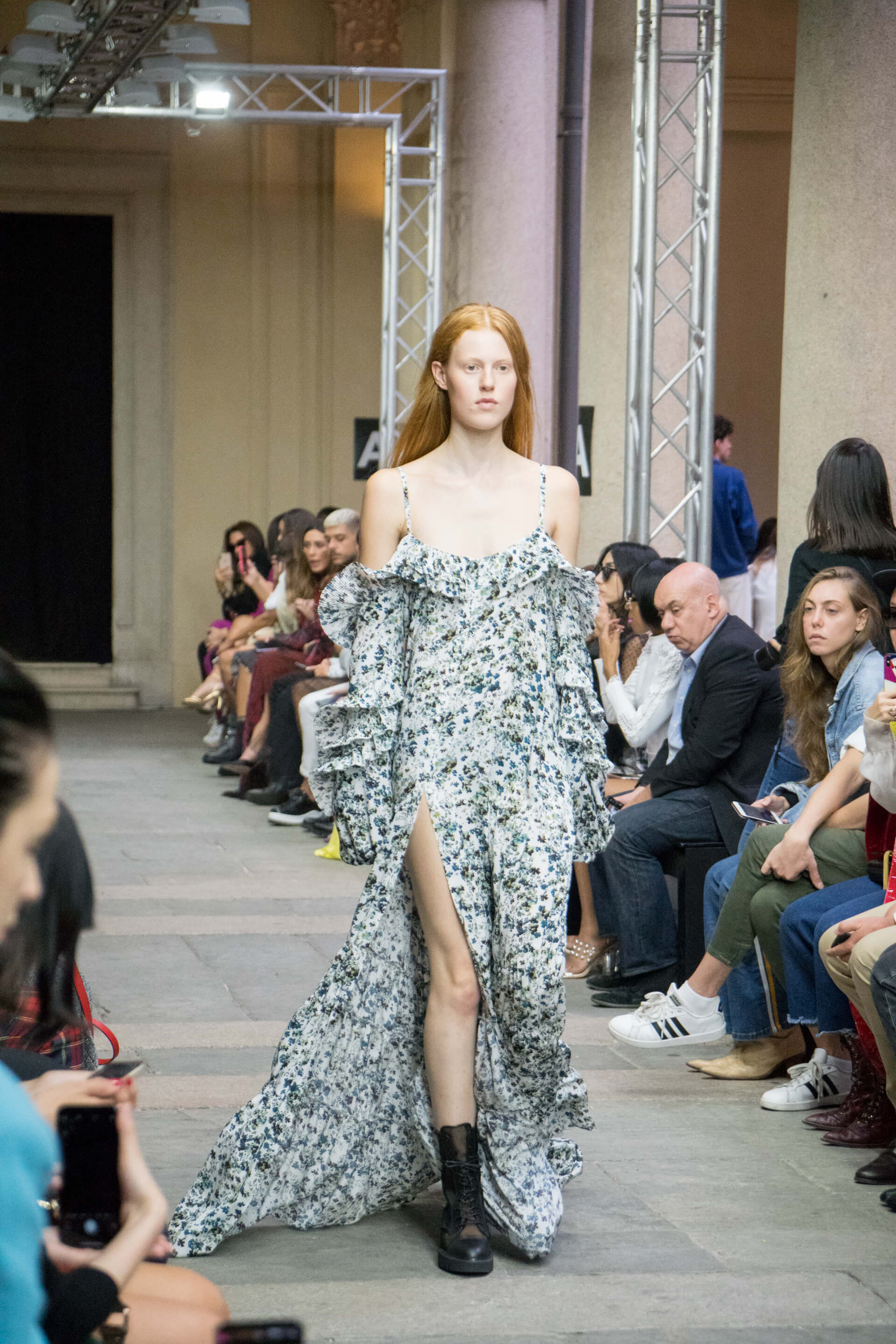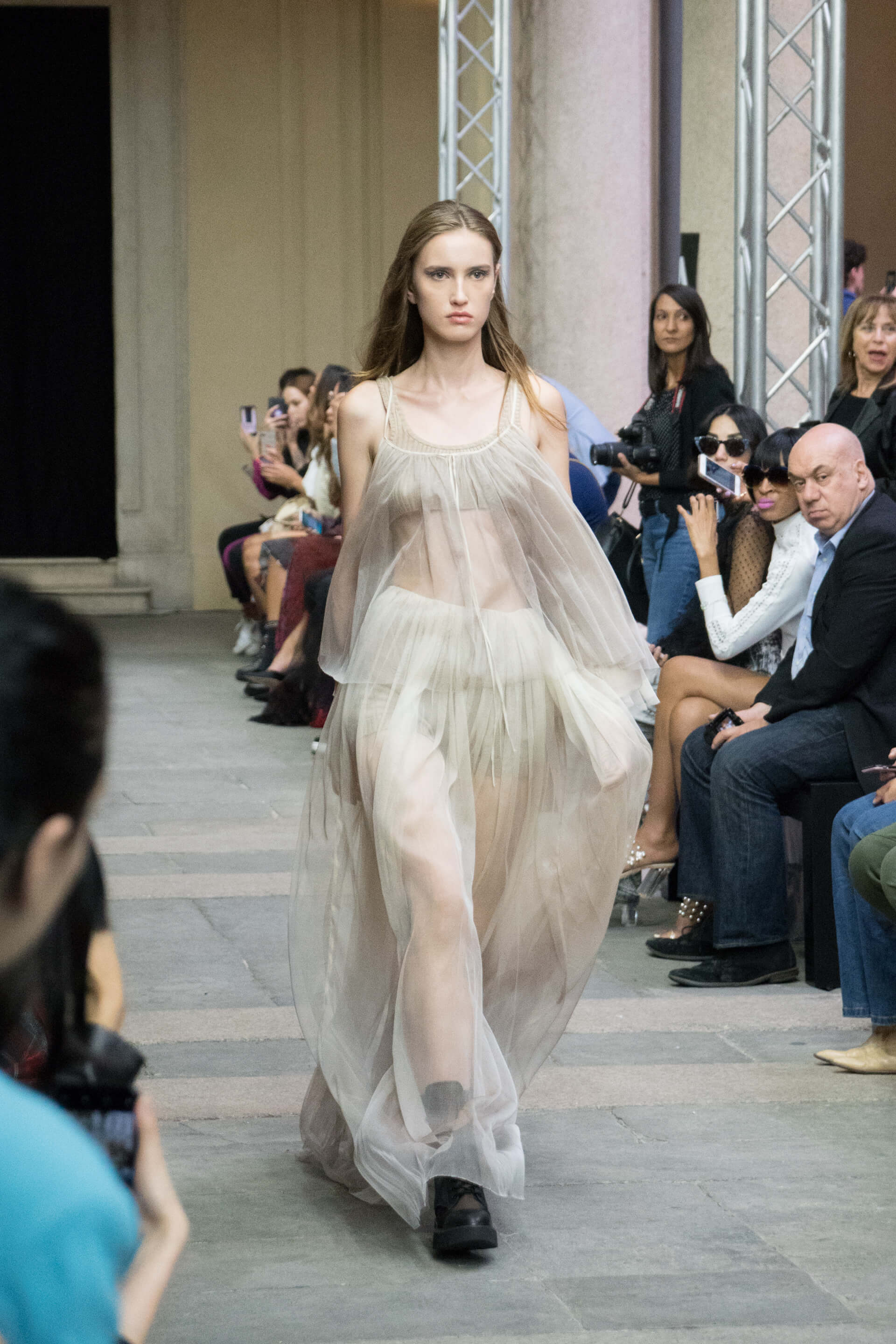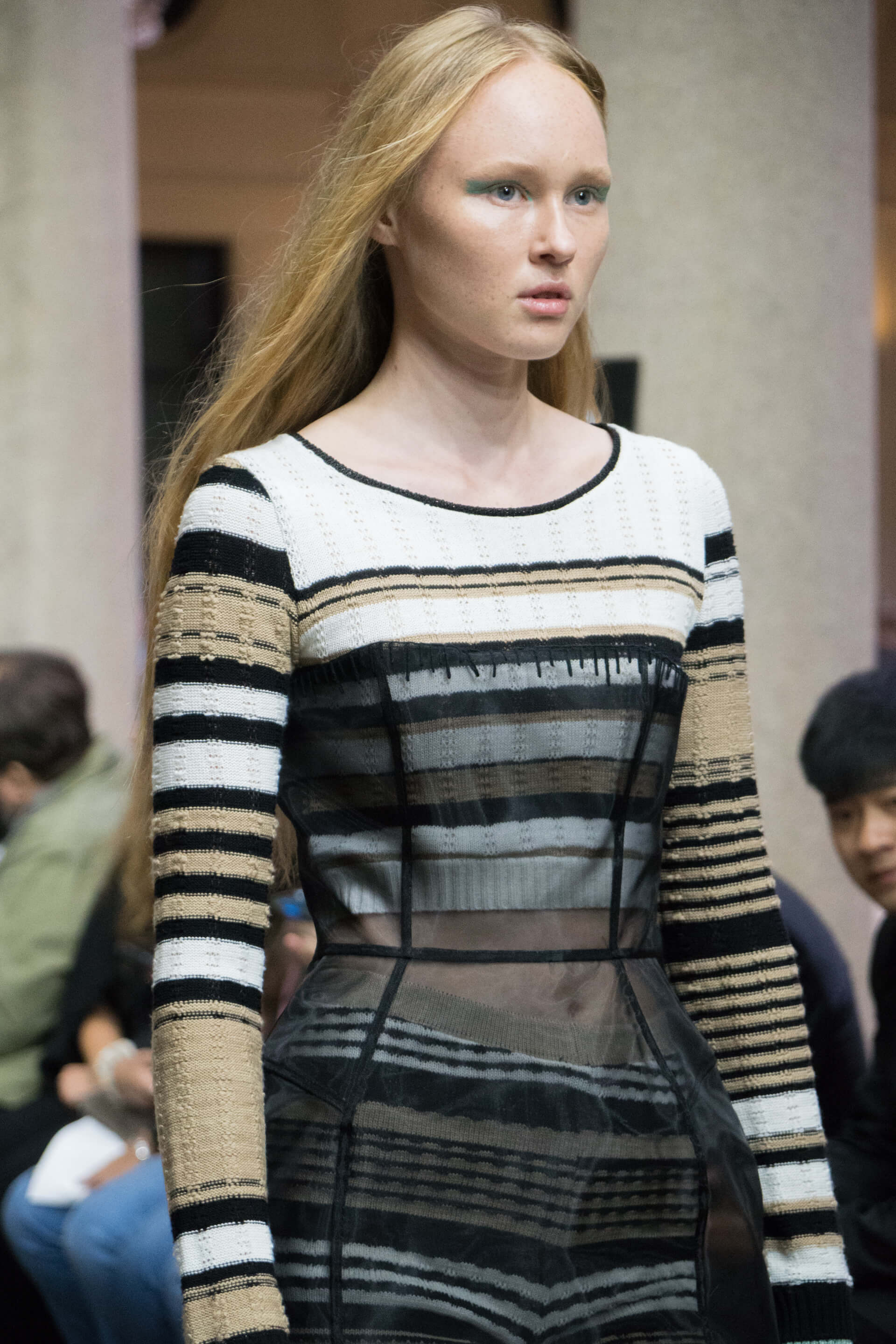 Cristiano Burani SS20
BEAUTY
_________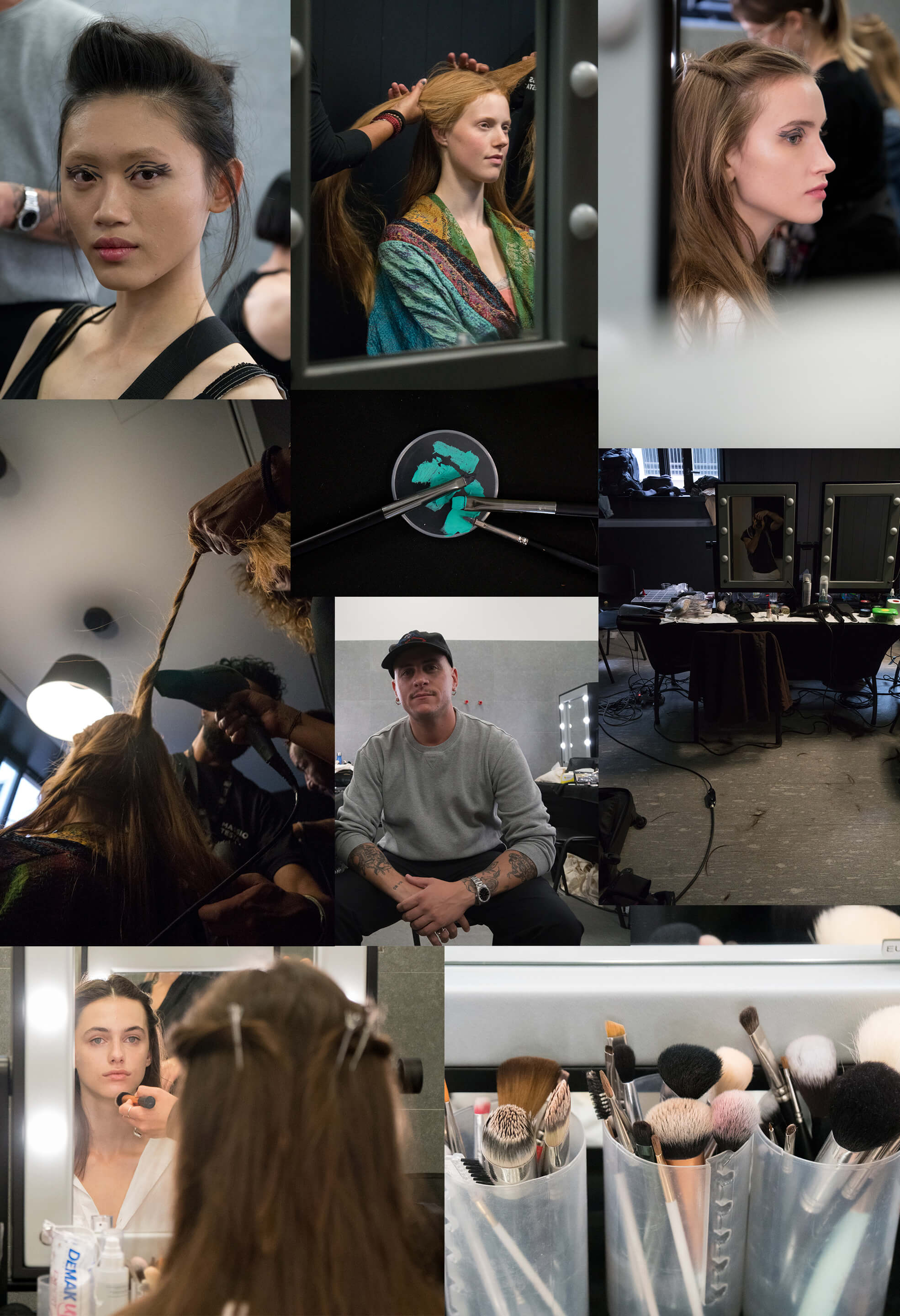 The beauty look of the show, created by Giulio Panciera and by the designer himself for Clinique Italia, is inspired by the geometric cuts and different seams of the collection. The skin is left fresh with a touch of Even Better Glow as the foundation, then fixed with the Stay-Matte Sheer Pressed Powder. On the eyes, there are 3 deconstructed hatches drawn with the Pretty Easy Liquid Eyelining Pen eyeliner. Lastly, the High Impact Mascara was applied on the lashes, while on the lips we find the Dramatically Different Lipstick in Innocently as a moisturizing base for a nude effect.