"In such a particular historical moment, we all feel poorer, not only economically speaking. So I wanted to tell a new more intimate and conceptual wealth, linked to the world of clubbing." This is the statement by Cristiano Burani delivered in the backstage of his F/W20 collection, where the dresses have been deconstructed and reassembled to give them a new life, and new beauty.
CRISTIANO BURANI F/W20
MOODBOARD
Fashion is the highest form of self-expression, and Cristiano Burani wanted to emphasize this concept in a particular context, where one feels free to be oneself and to shine, (literally speaking when it comes to some looks) illuminated by strobe lights. On the runway, he most sensual femininity, enhanced by the colorful dresses in yellow or blue, meets the numerous winter suits made of pure wool, some of which were embellished with glitter, sequins and geometric motifs, that leave the woman free to move and dare.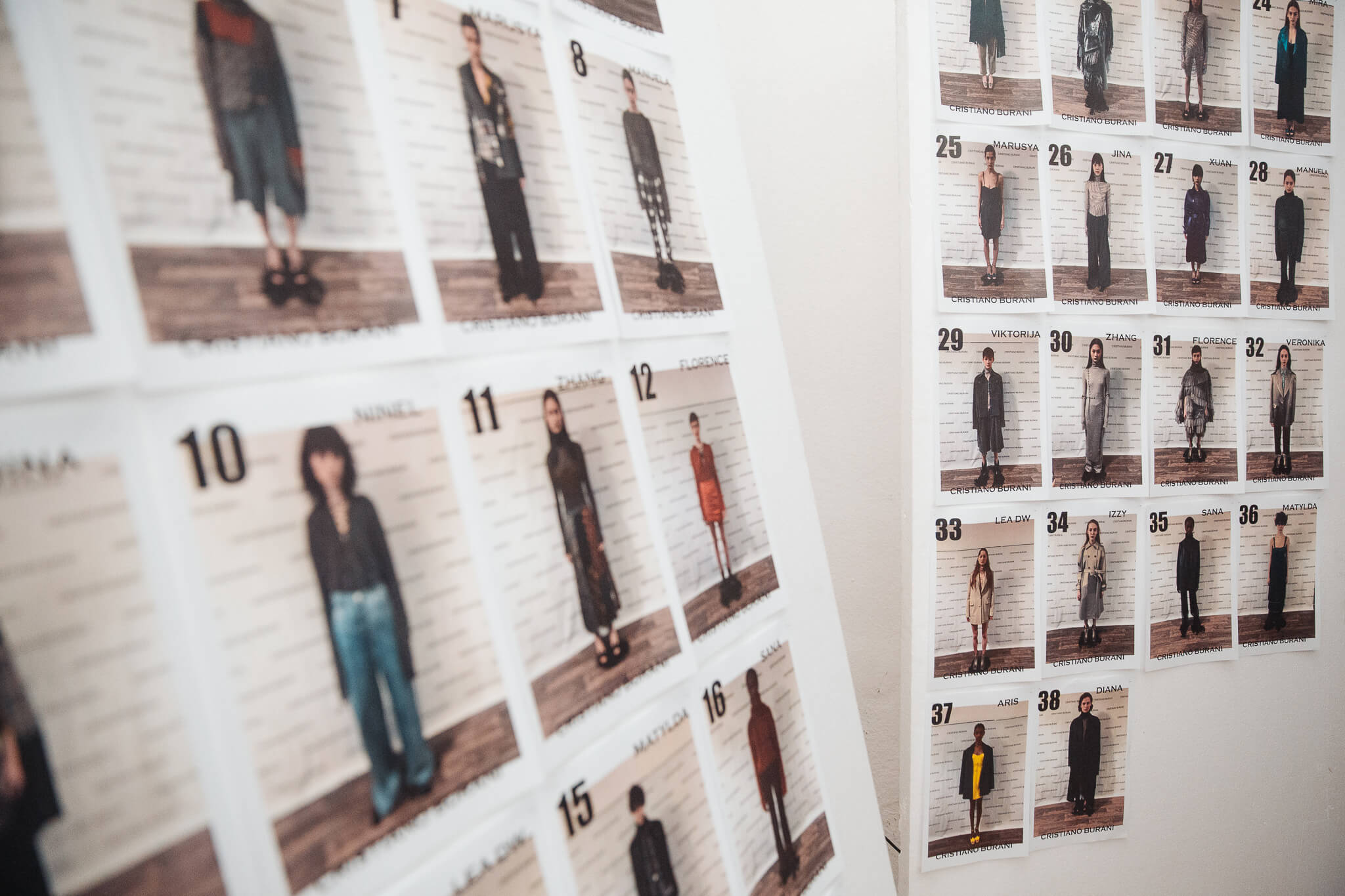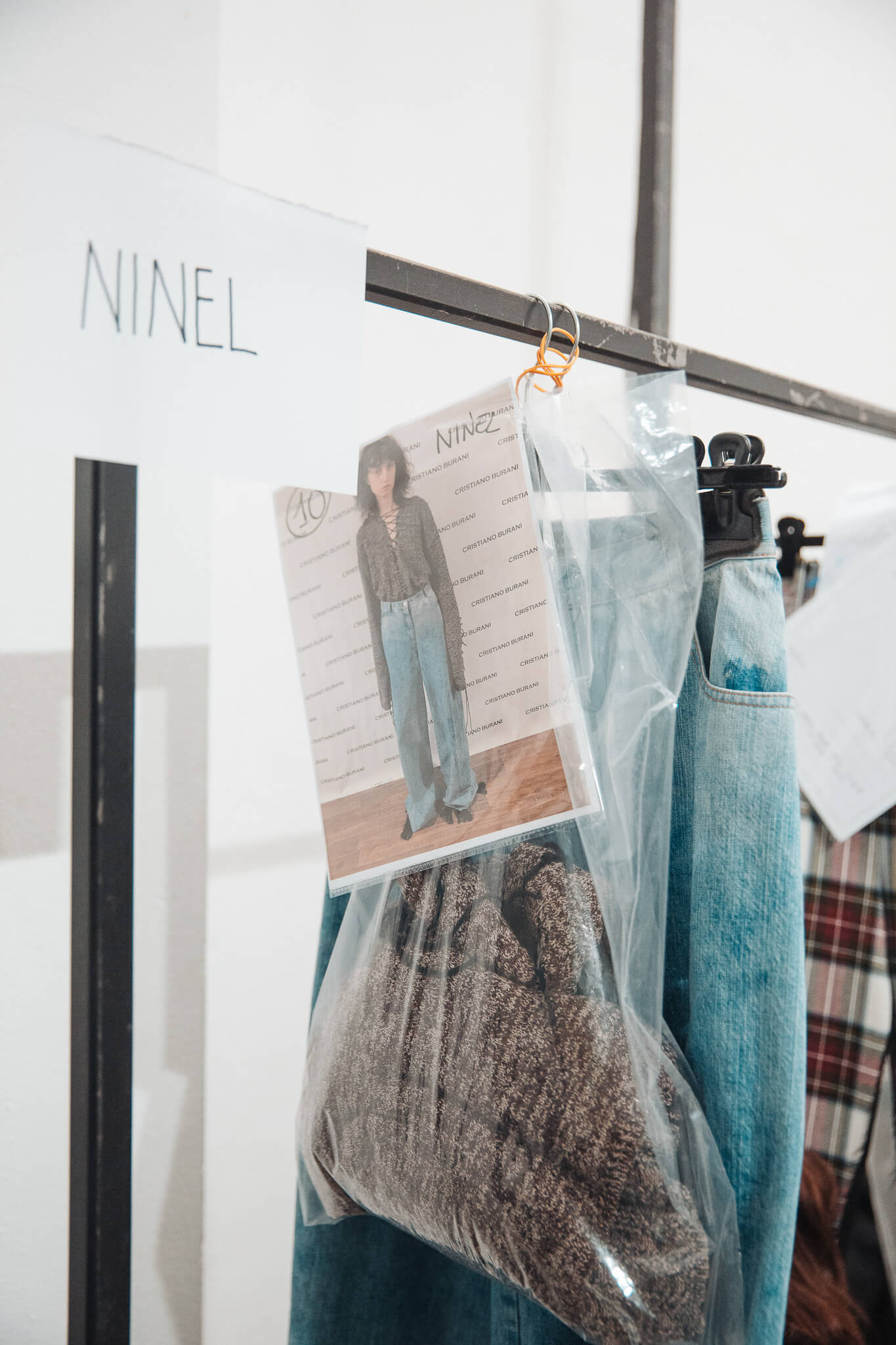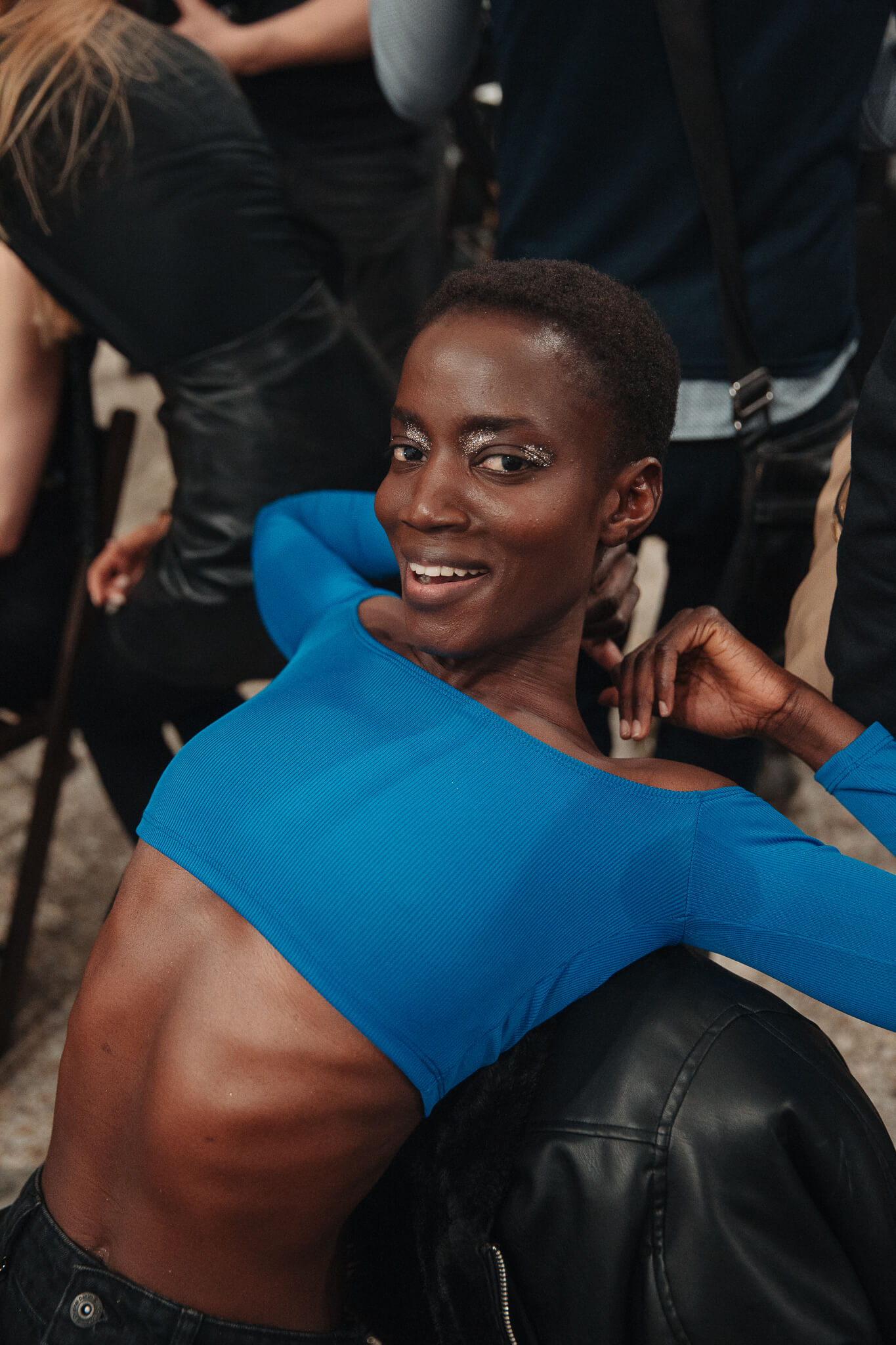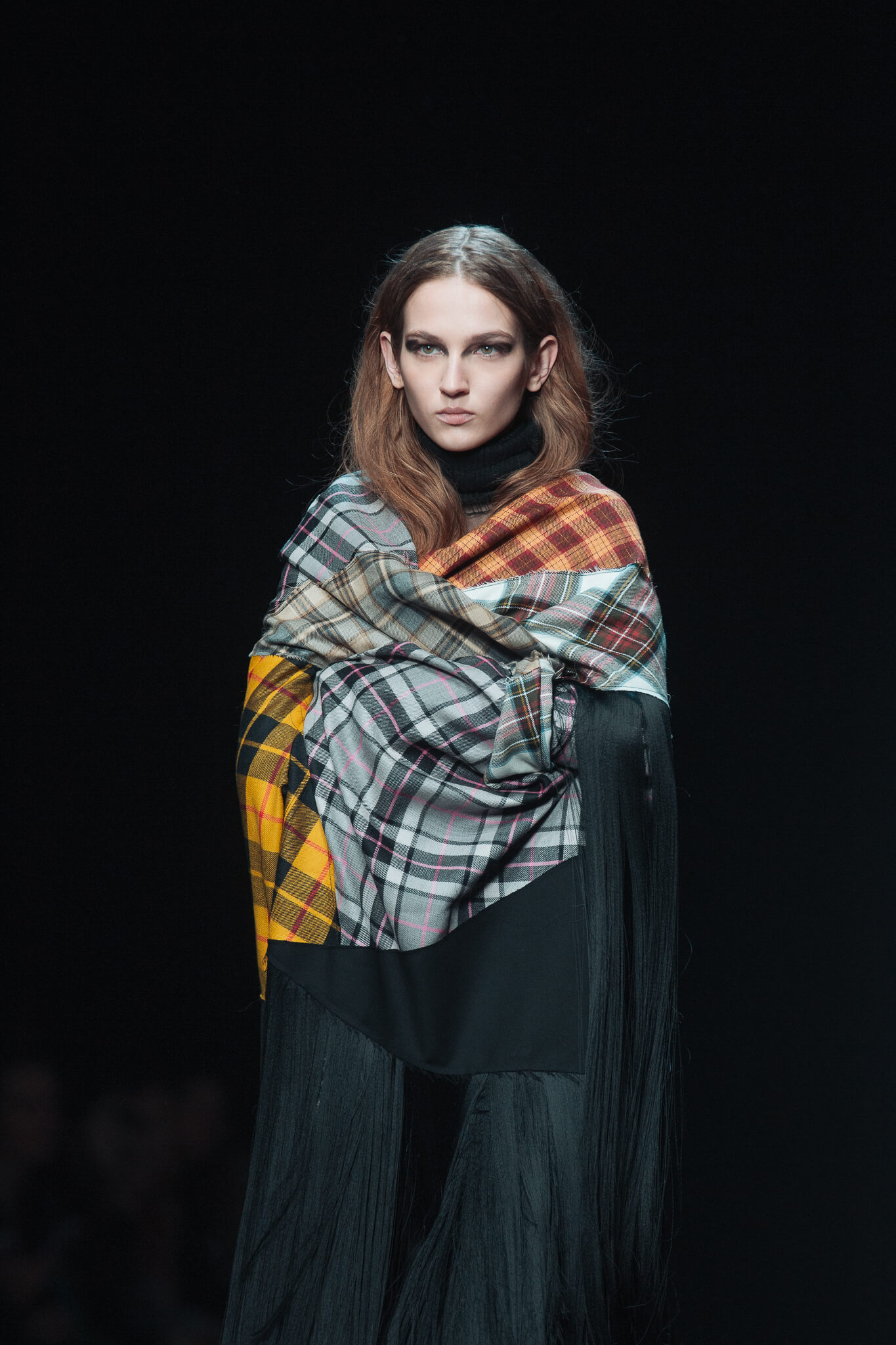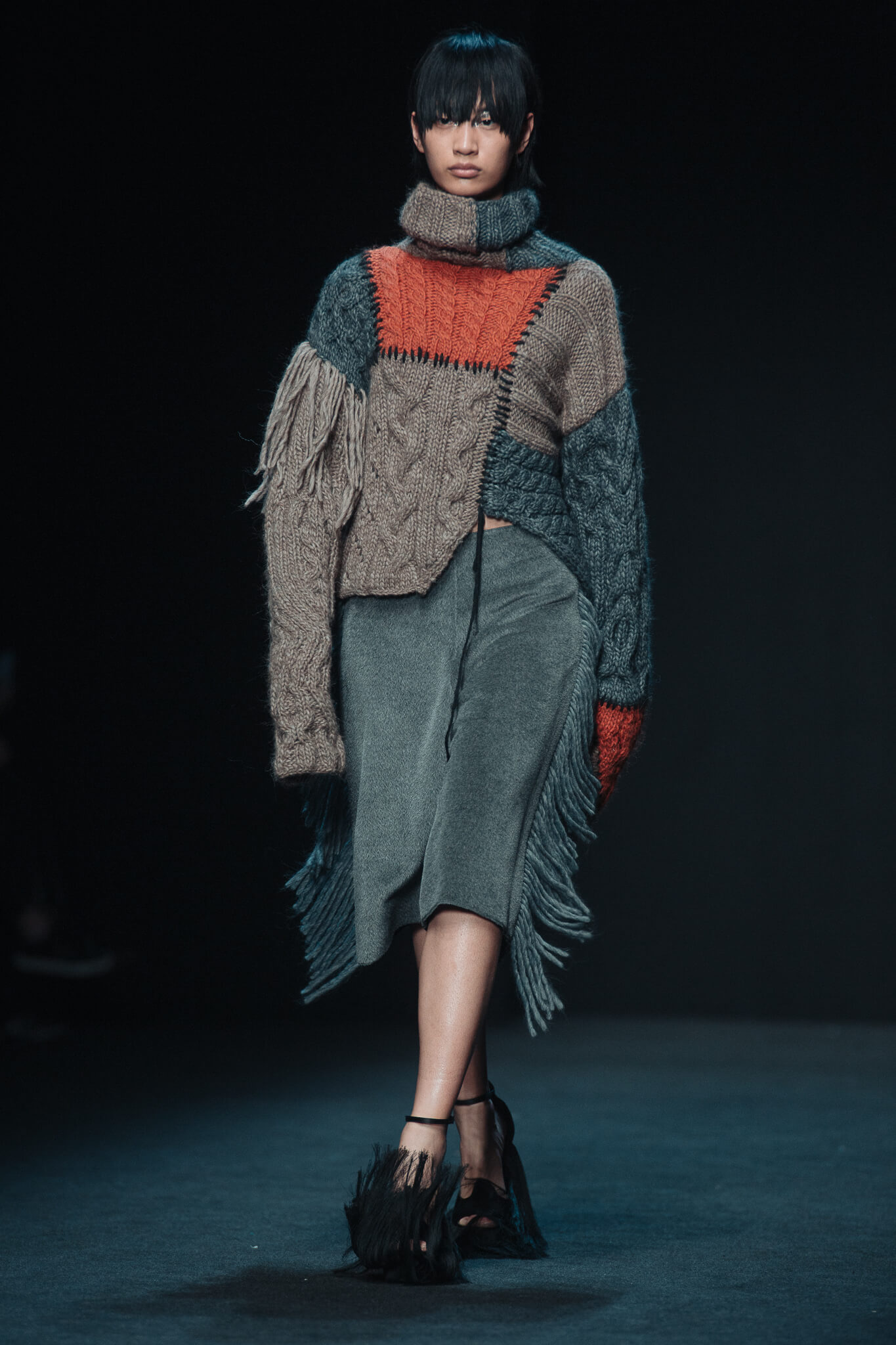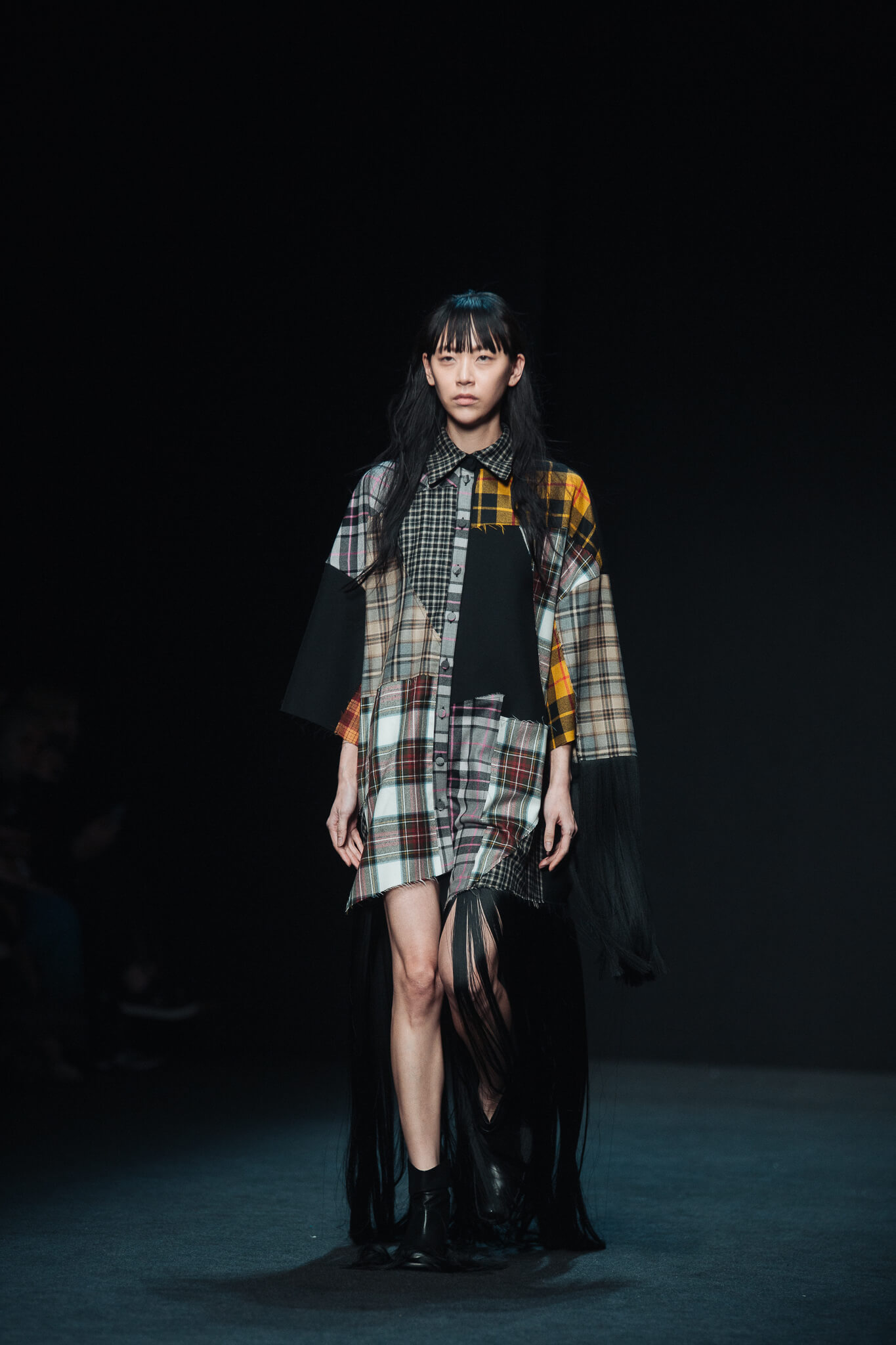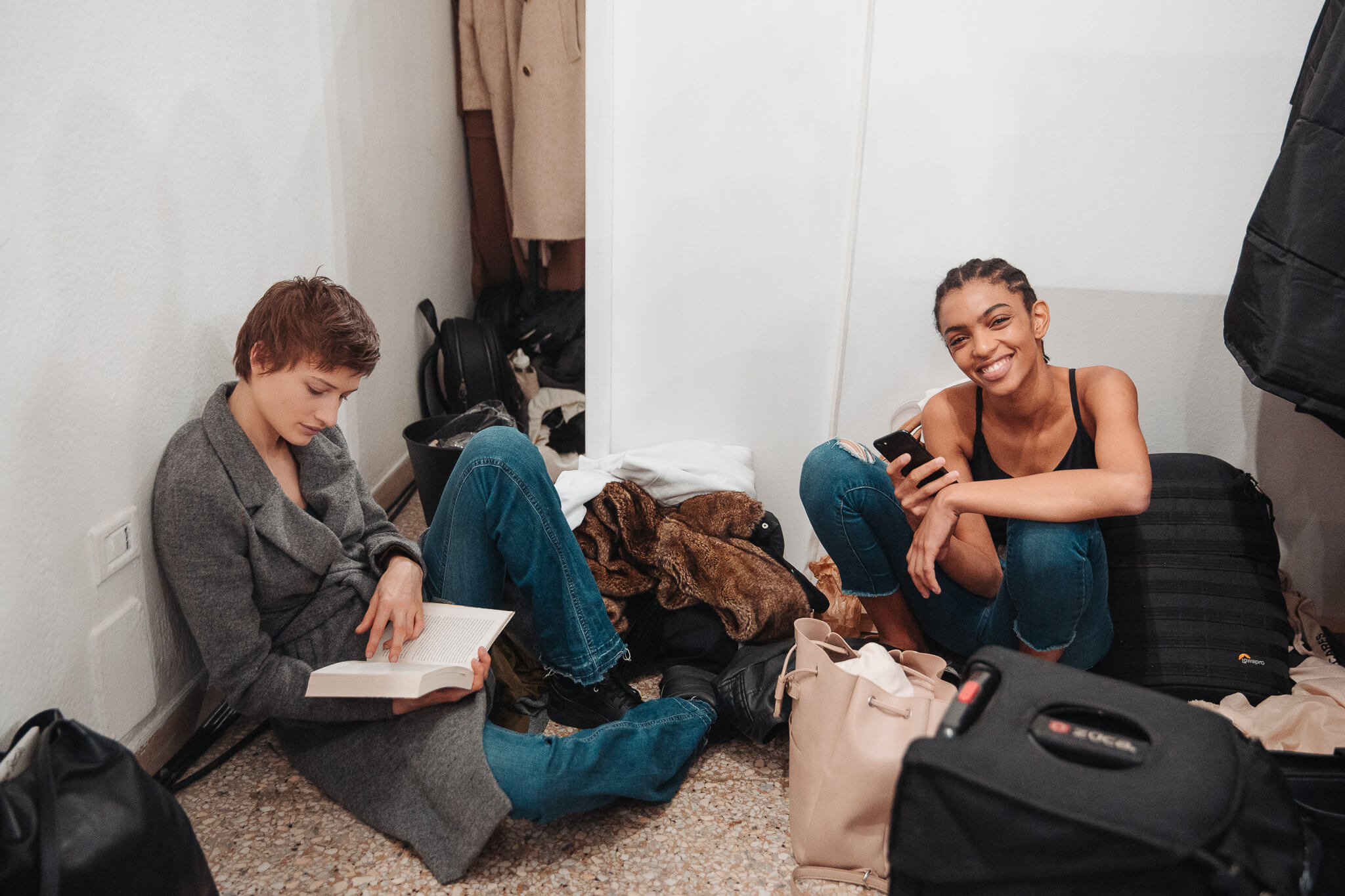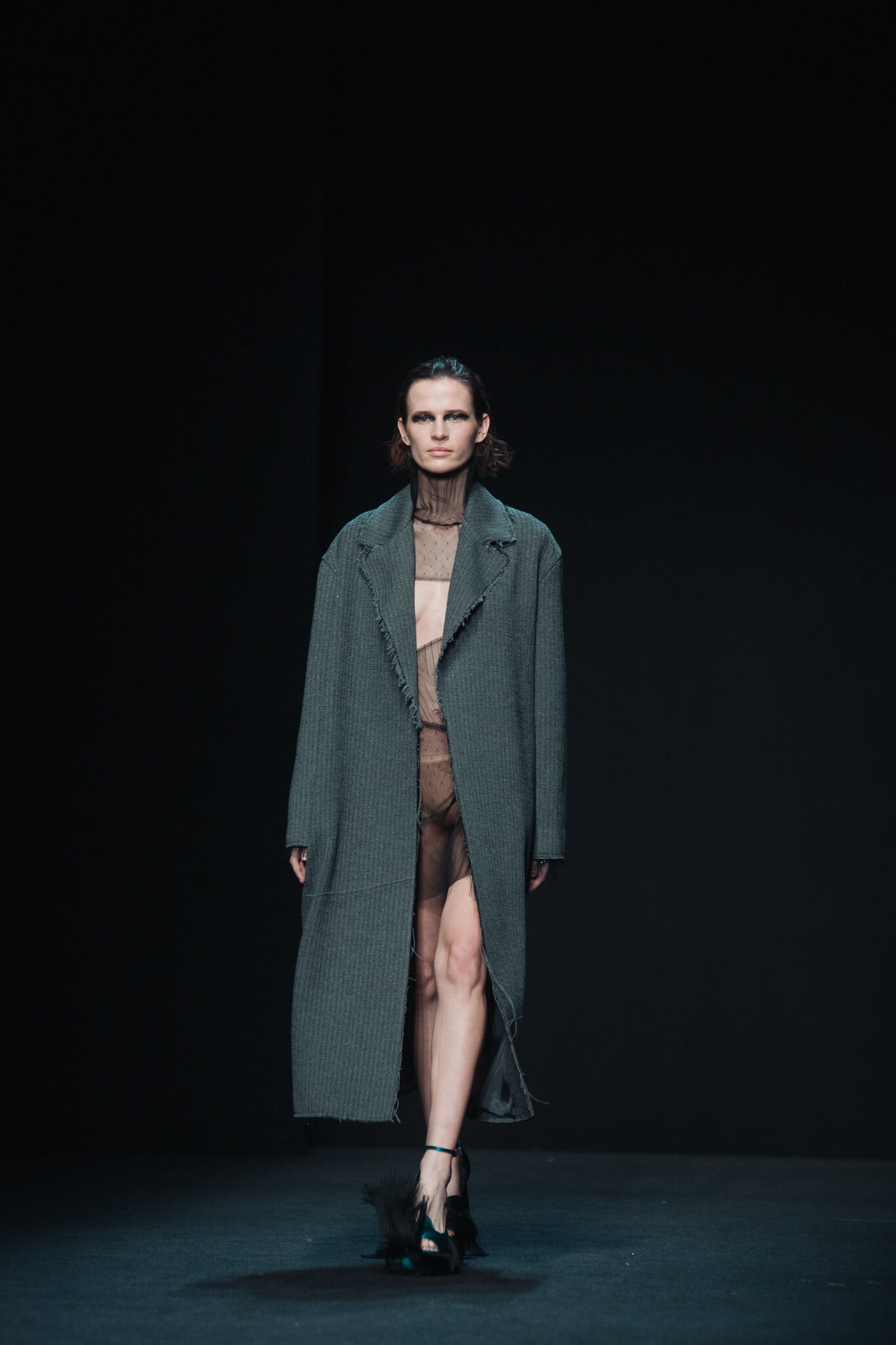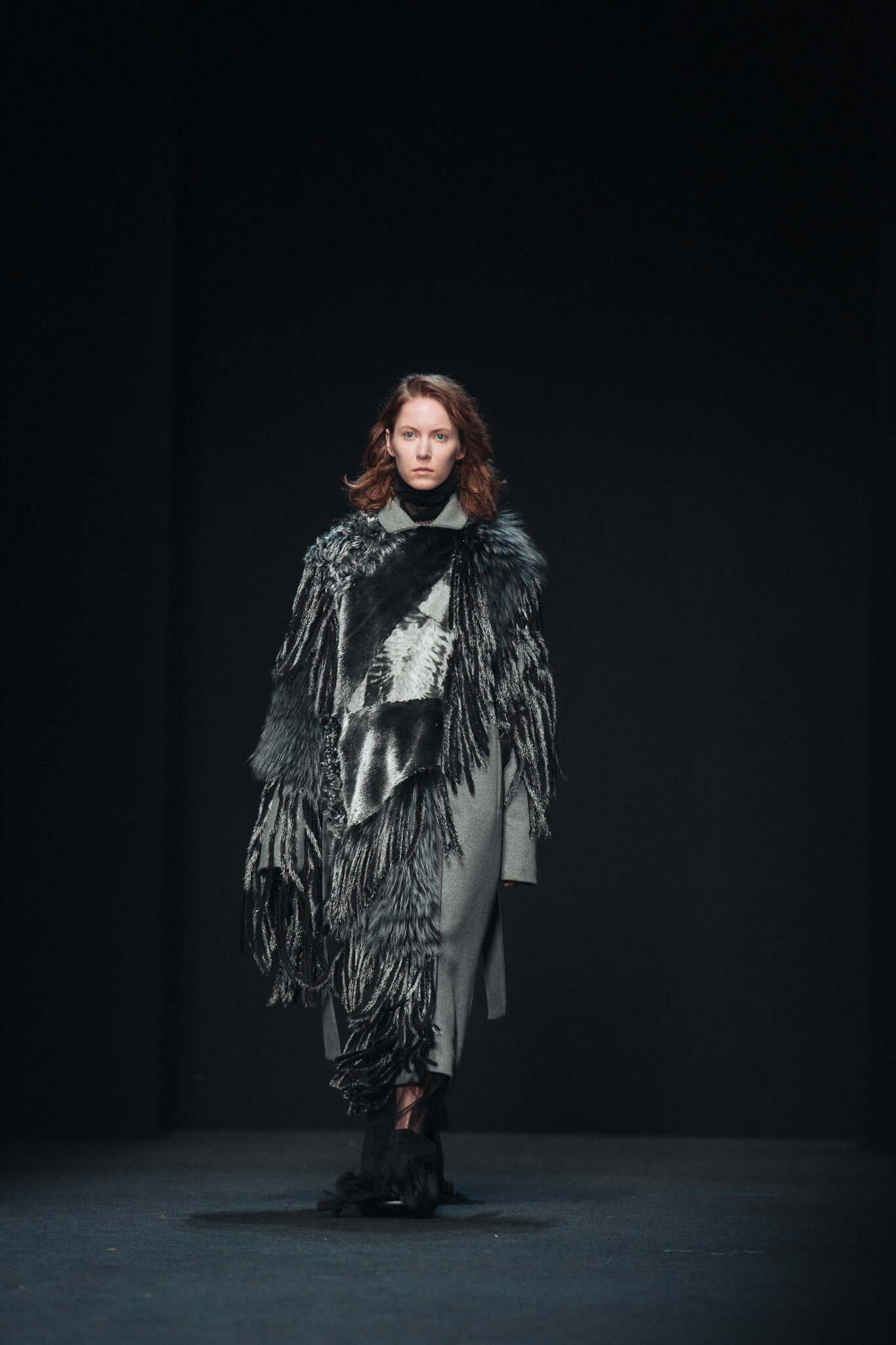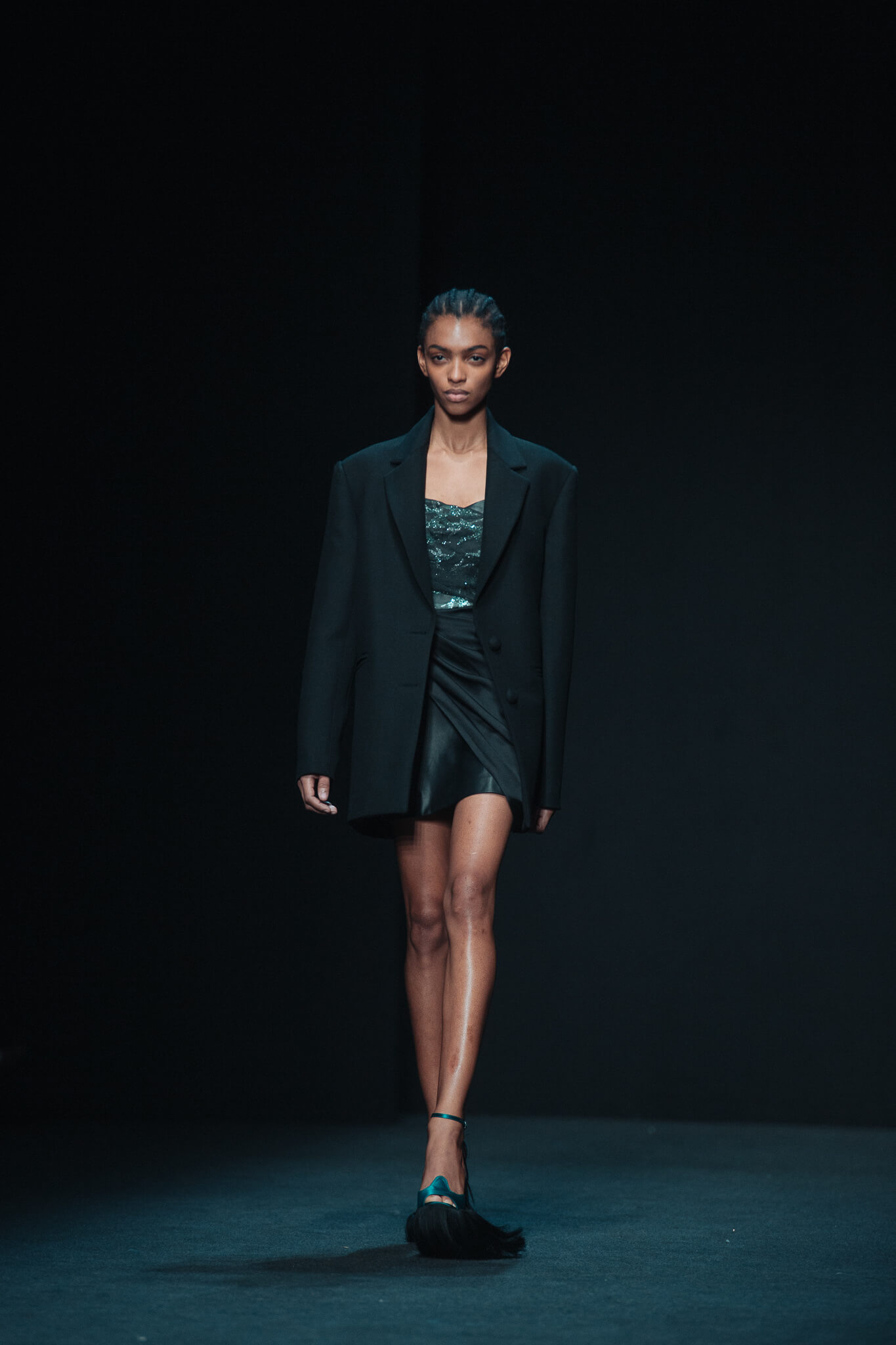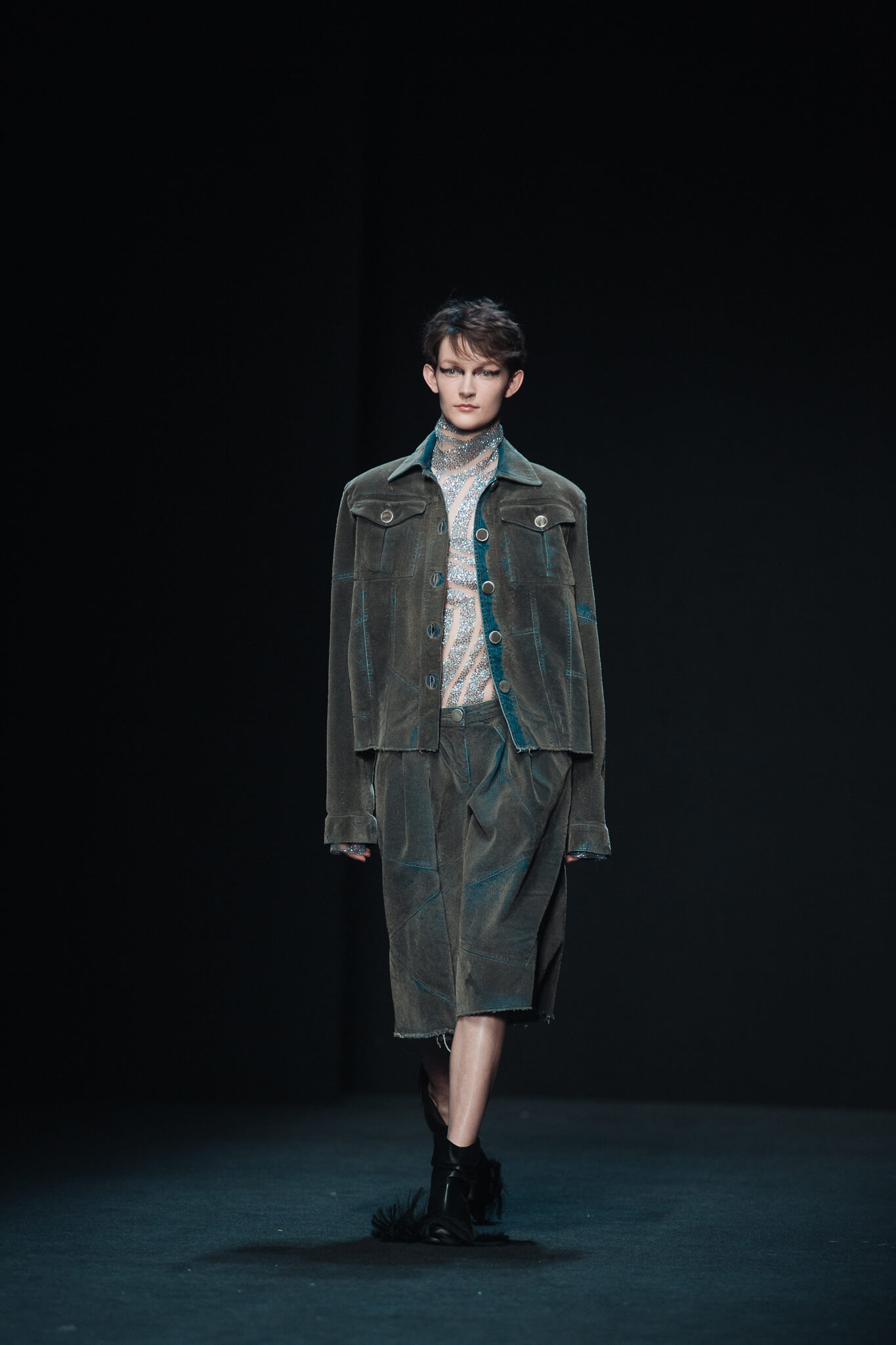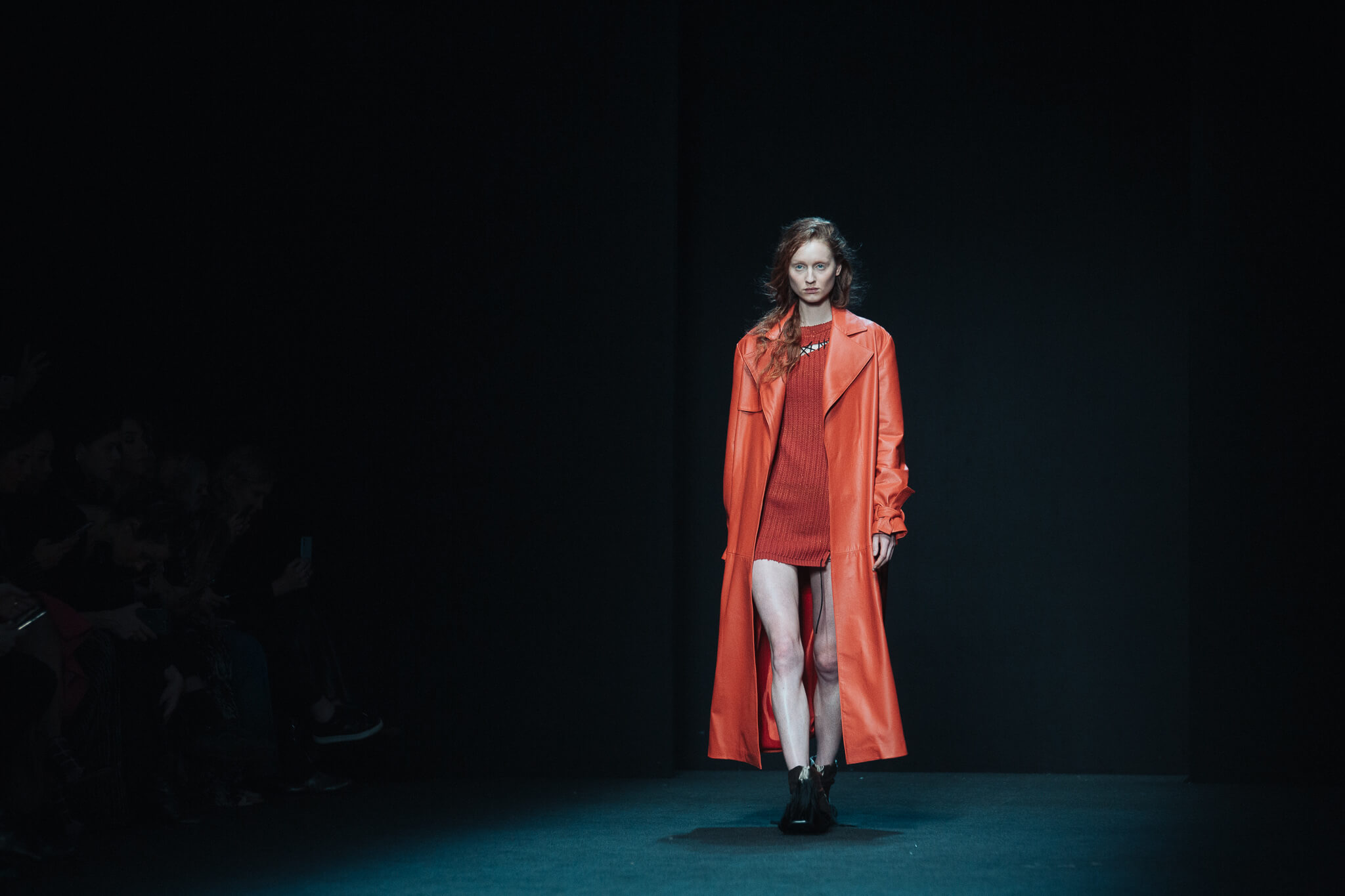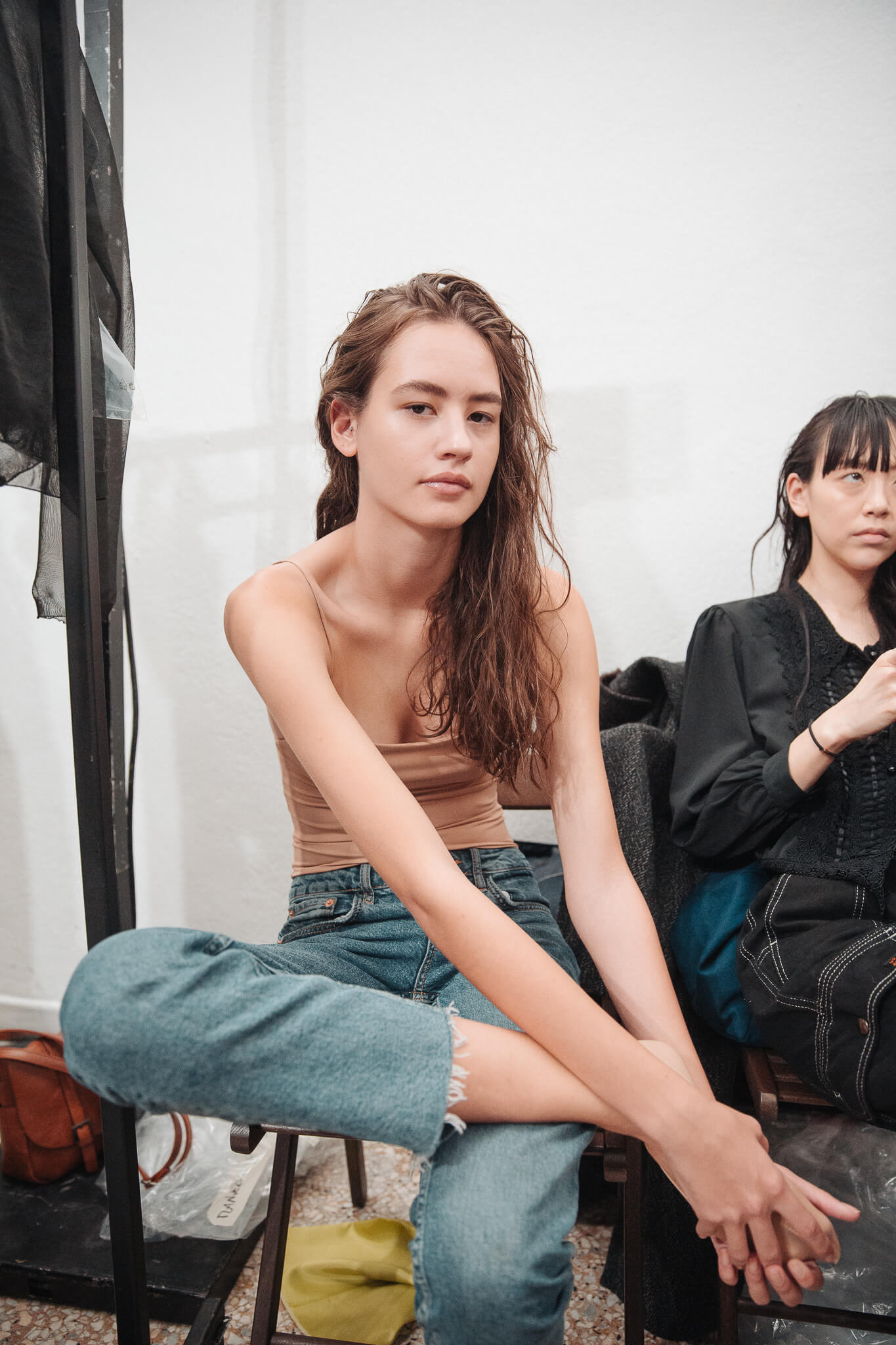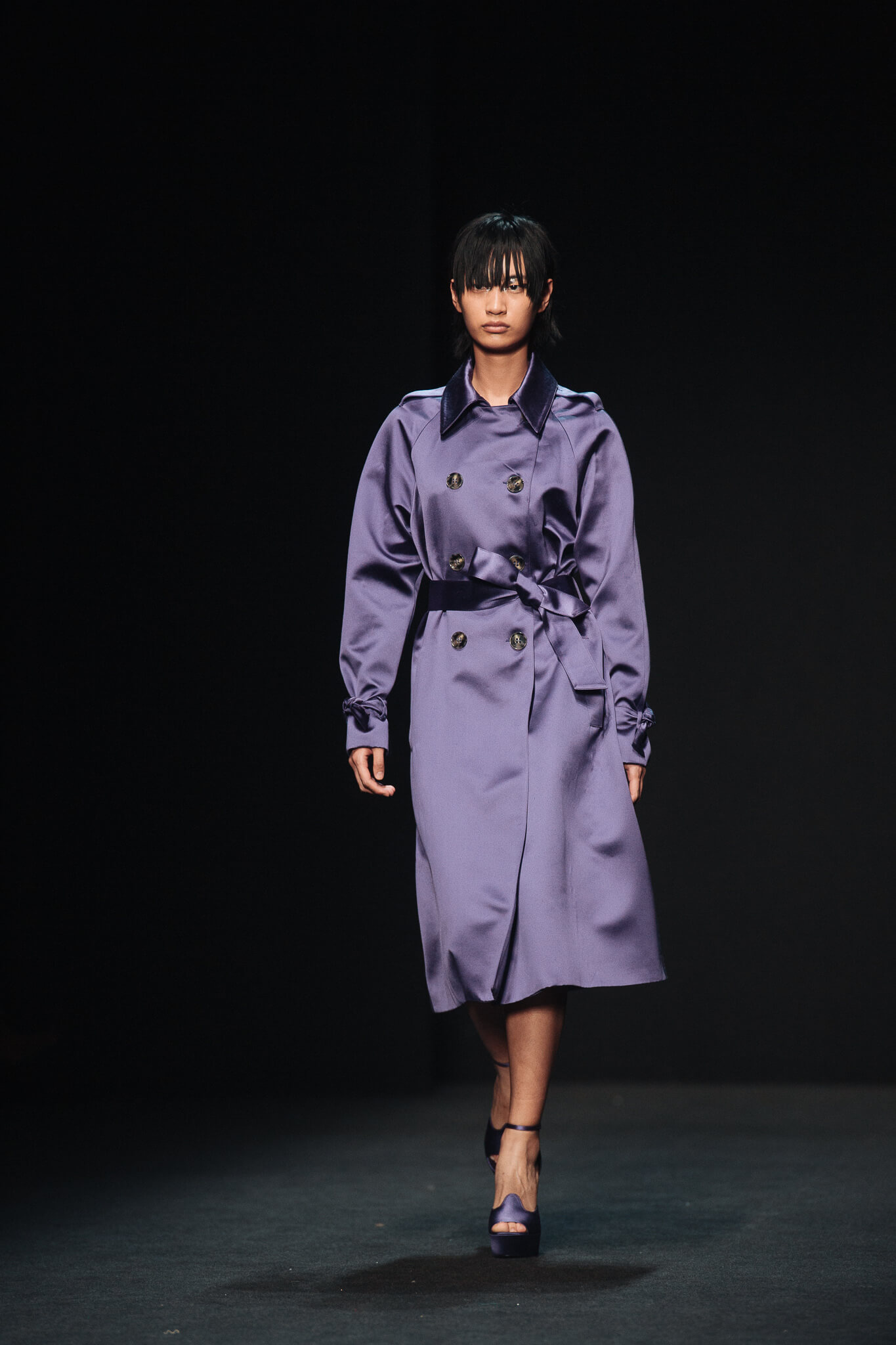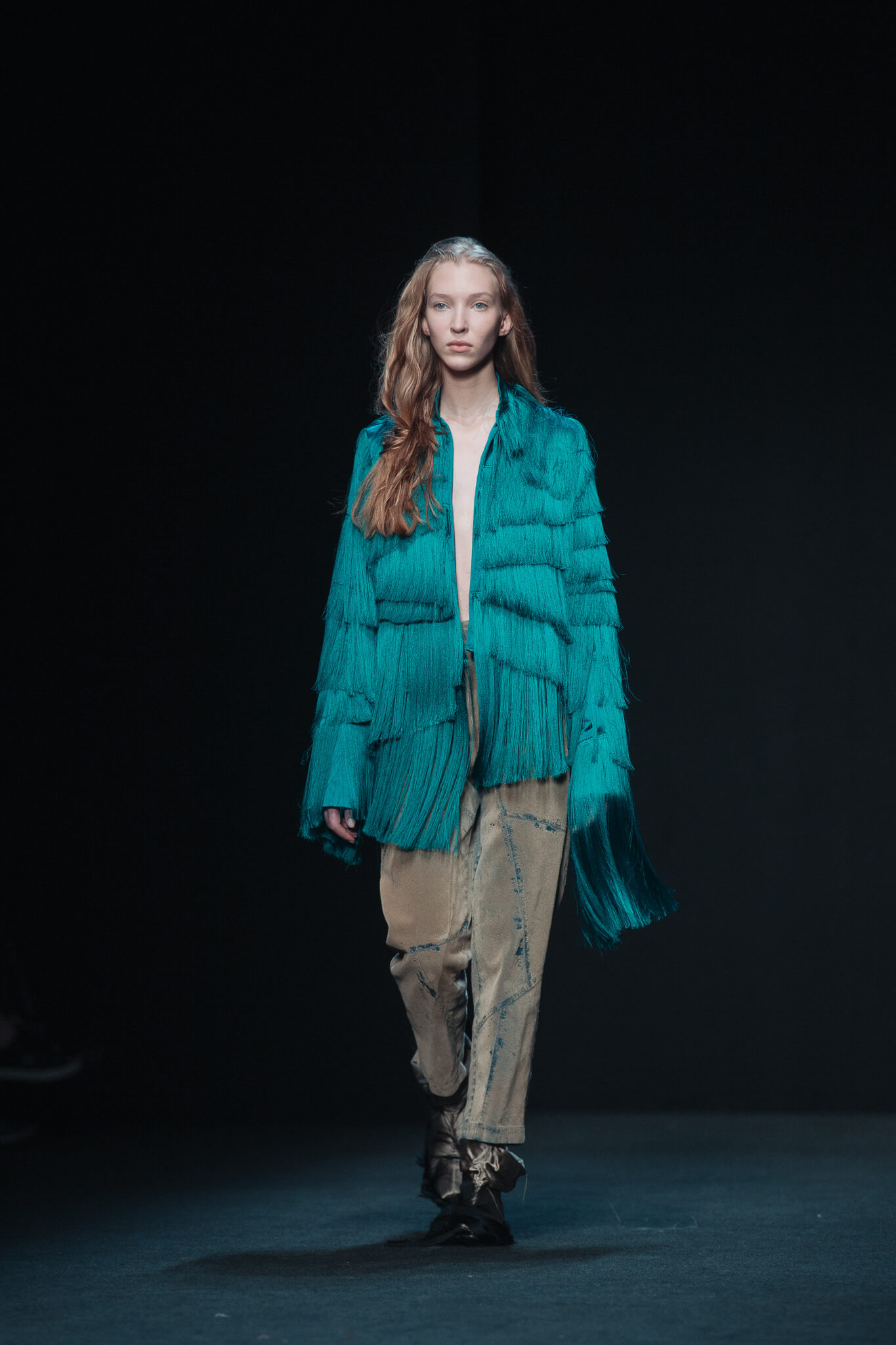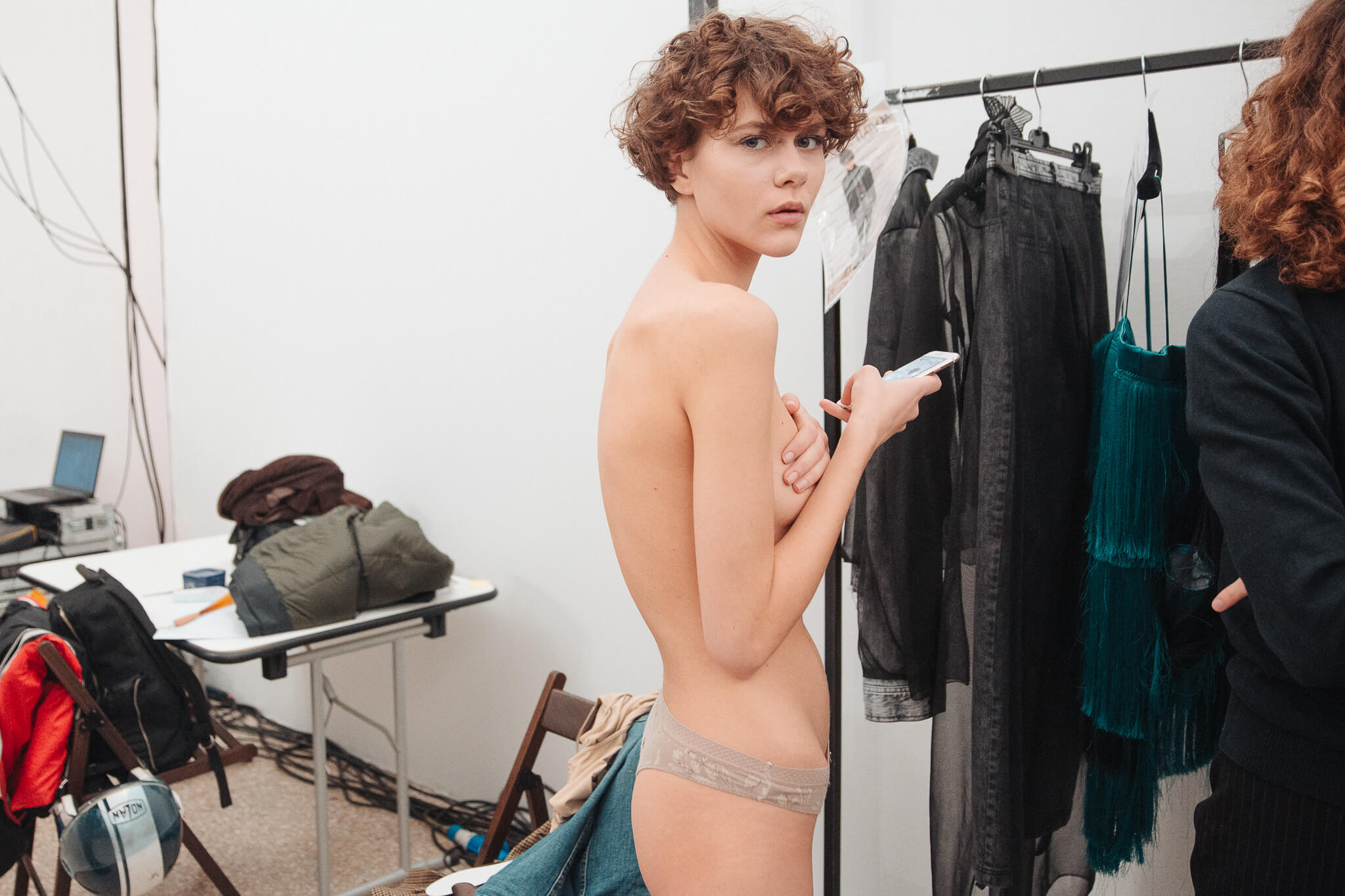 CRISTIANO BURANI F/W20
CLOSE UP
The variety of elements that distinguish the looks is striking: from plaid prints to fringes of different lengths, from transparencies, bright details to deep necklines. The palette goes from beige to black, including gray and red, while the soft and cozy fabrics (such as alpaca, pleated tulle, cashmere, leather, jacquard and silk), define the feminine lines of the suits, coats and dresses. There is a total absence of accessories, while the eye is captured by the high-heeled colored satin platform shoes and the leather boots bordered with fringes.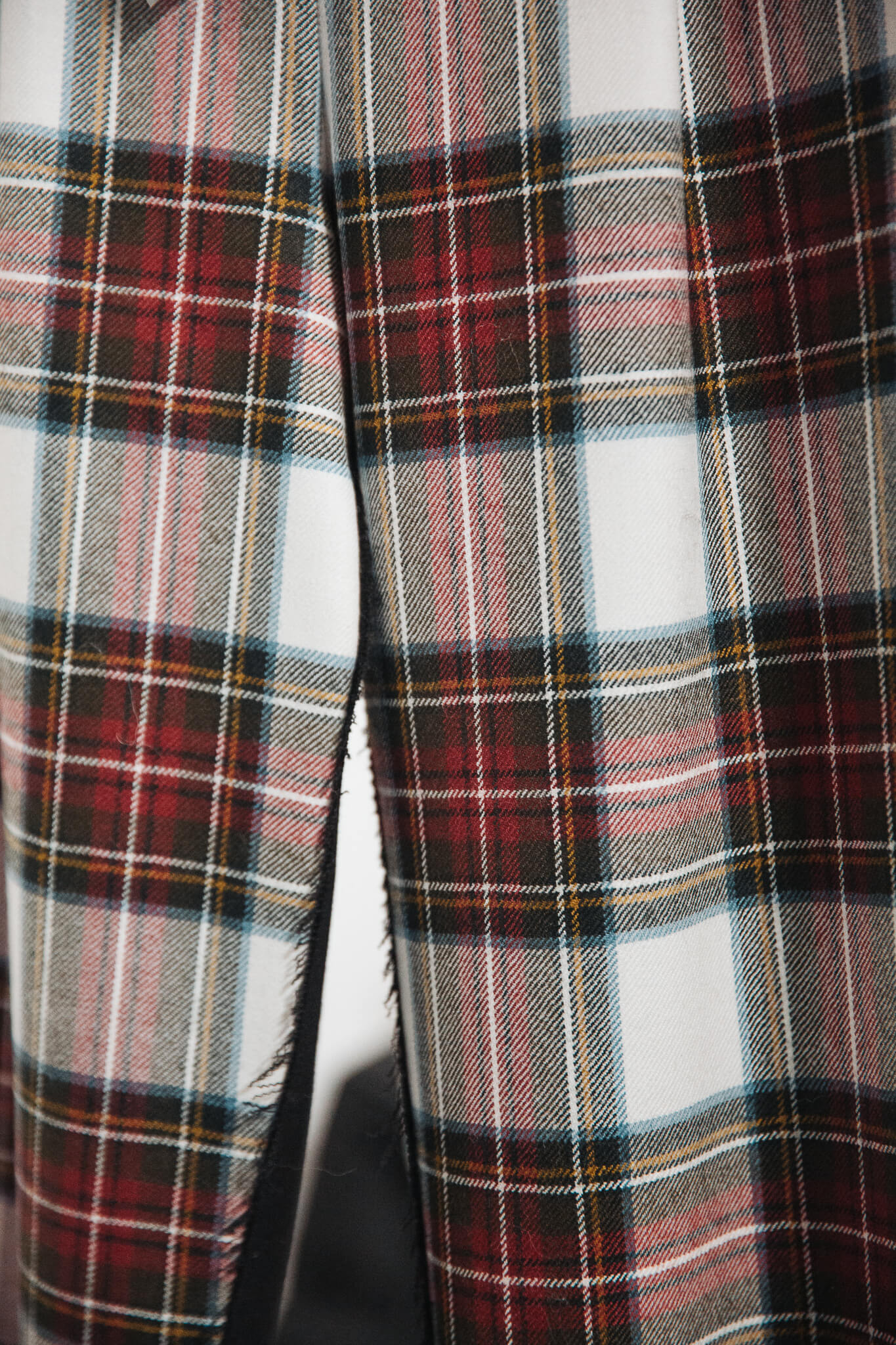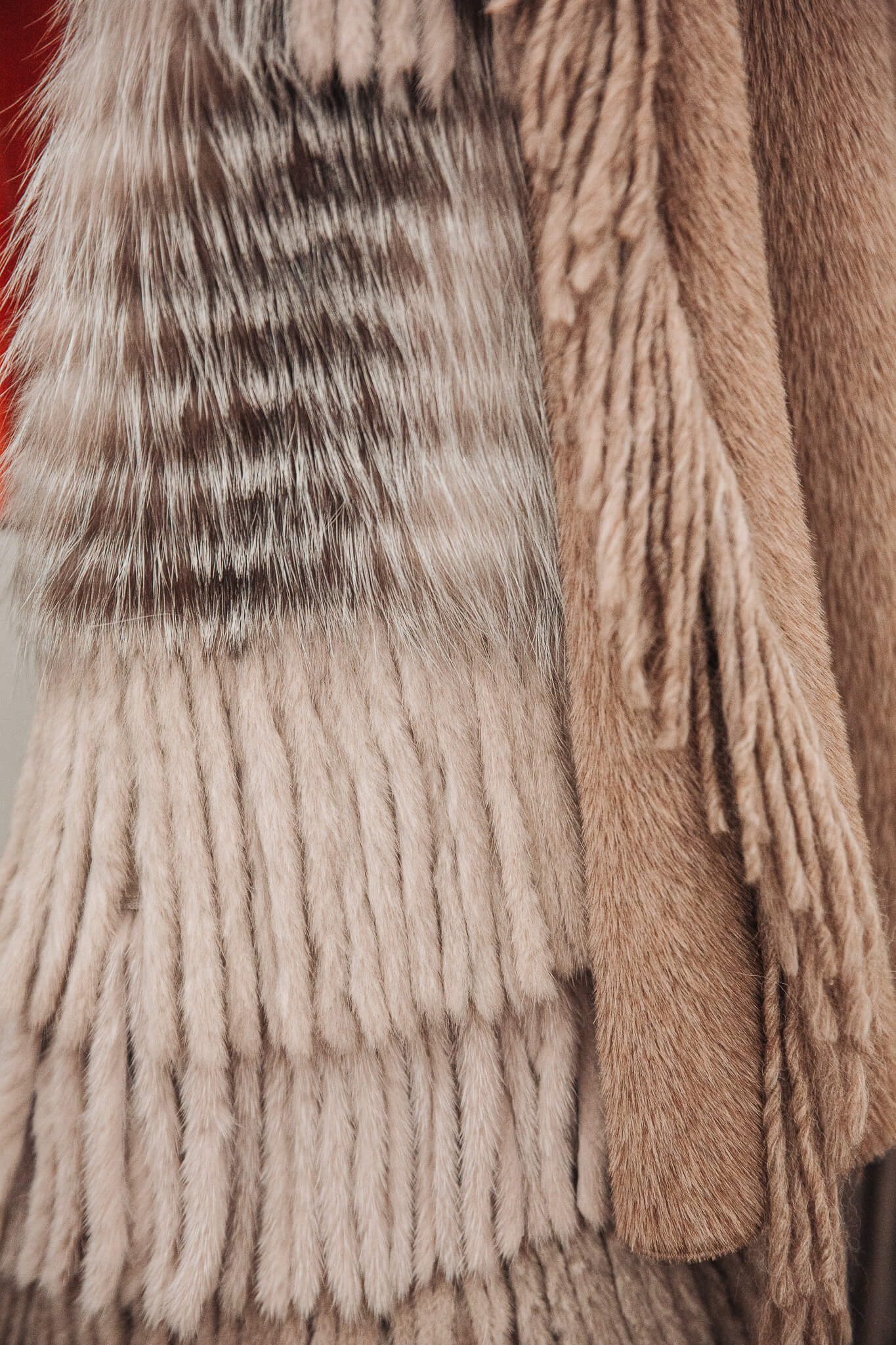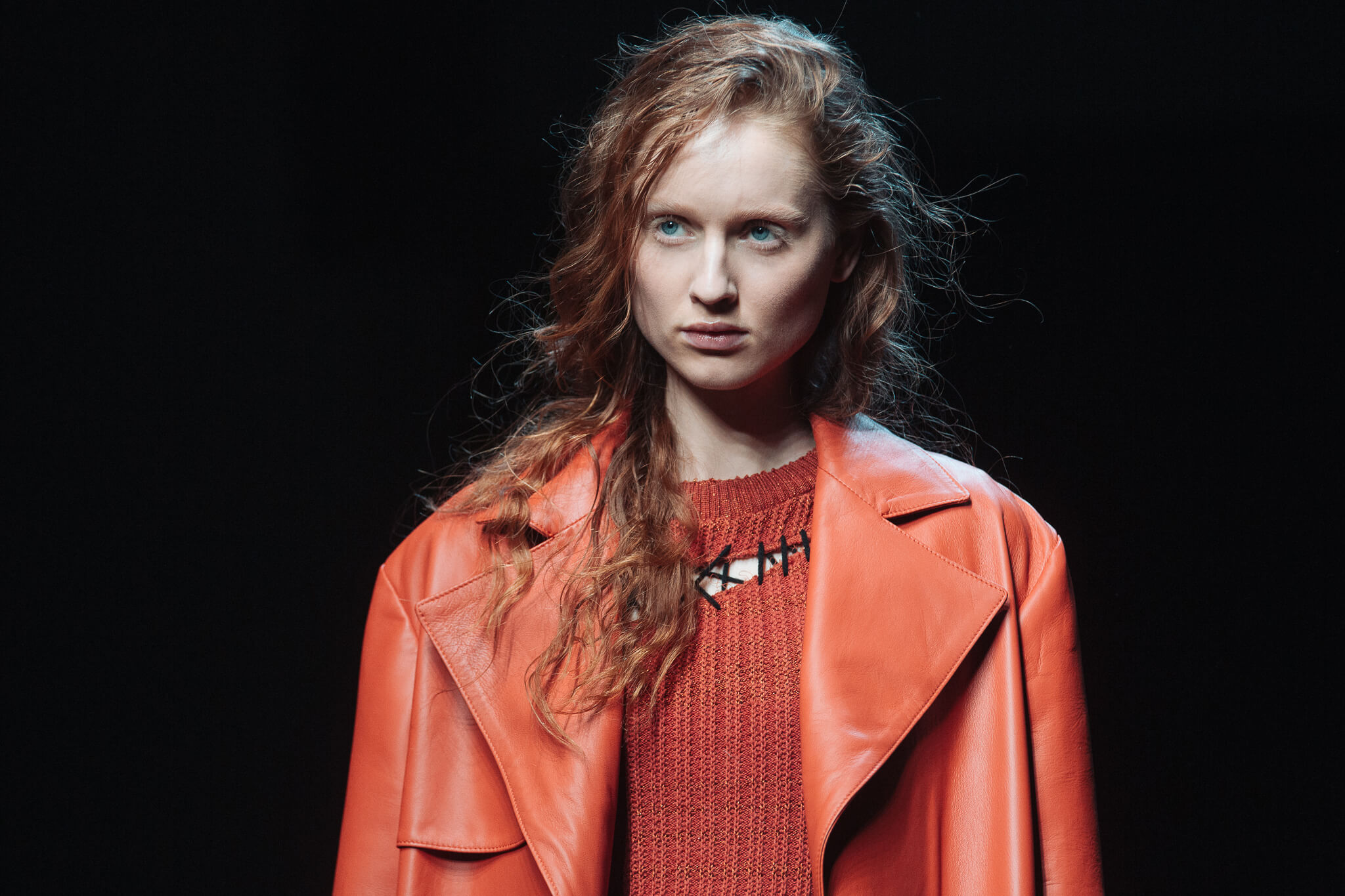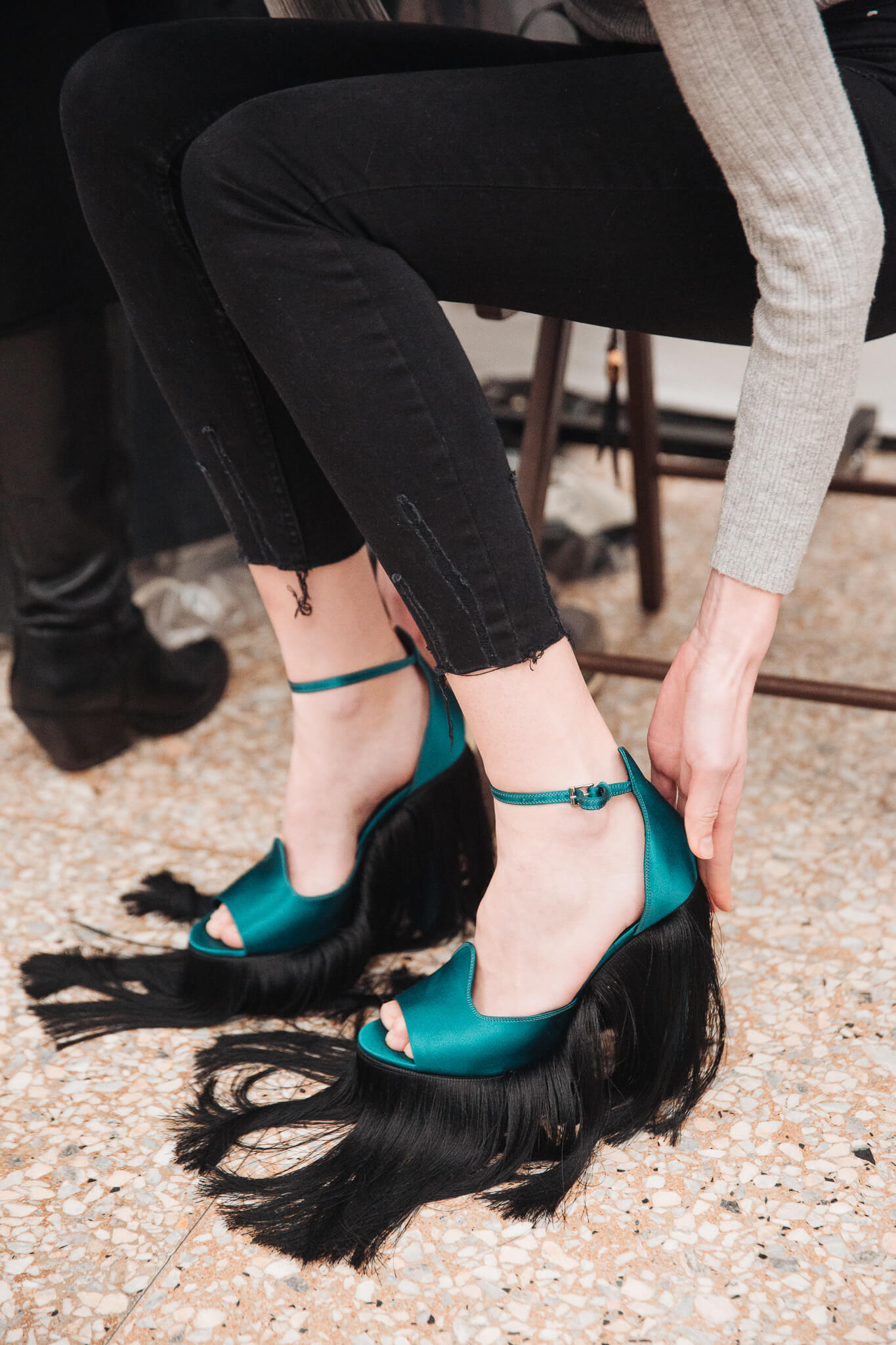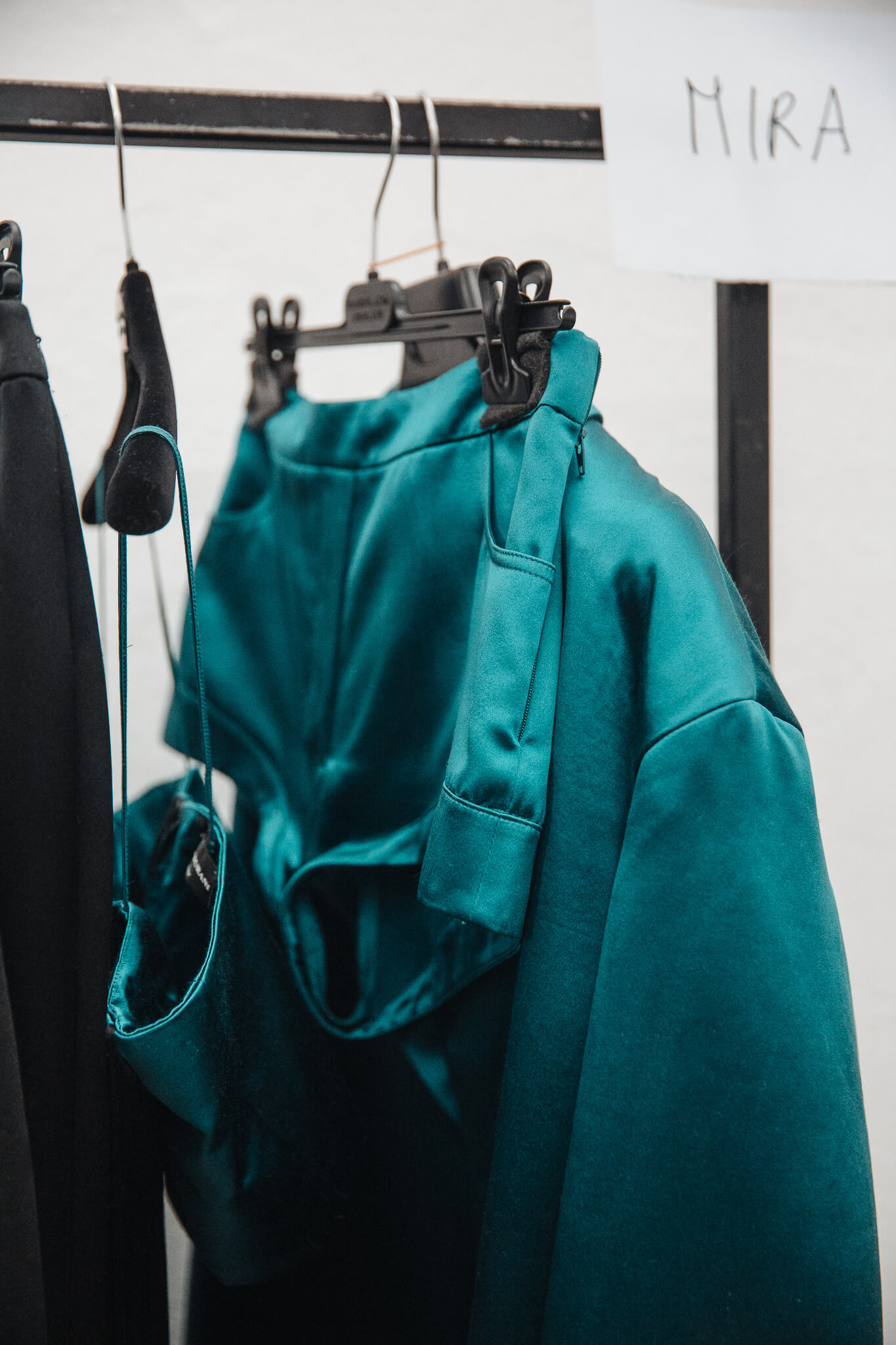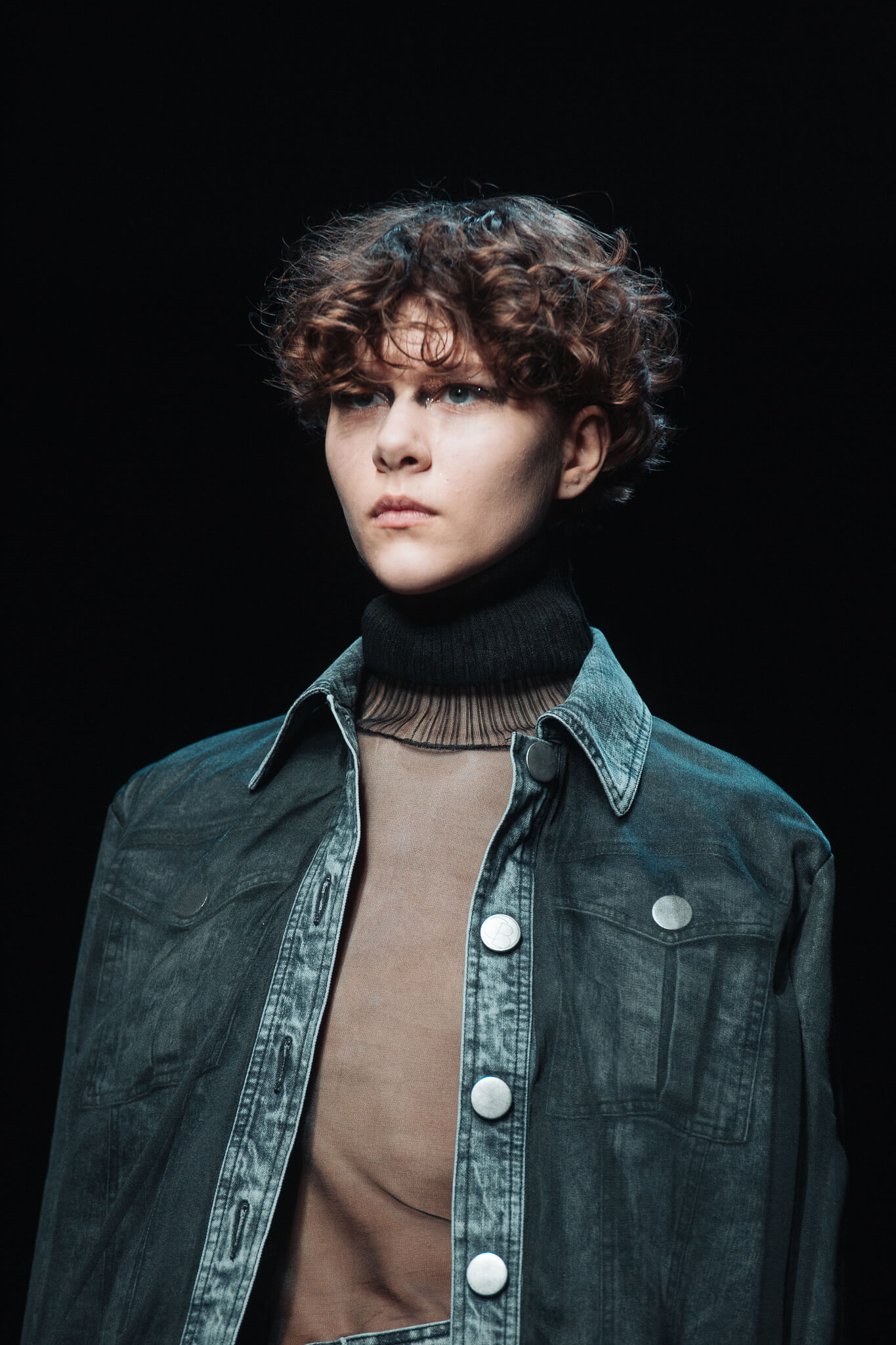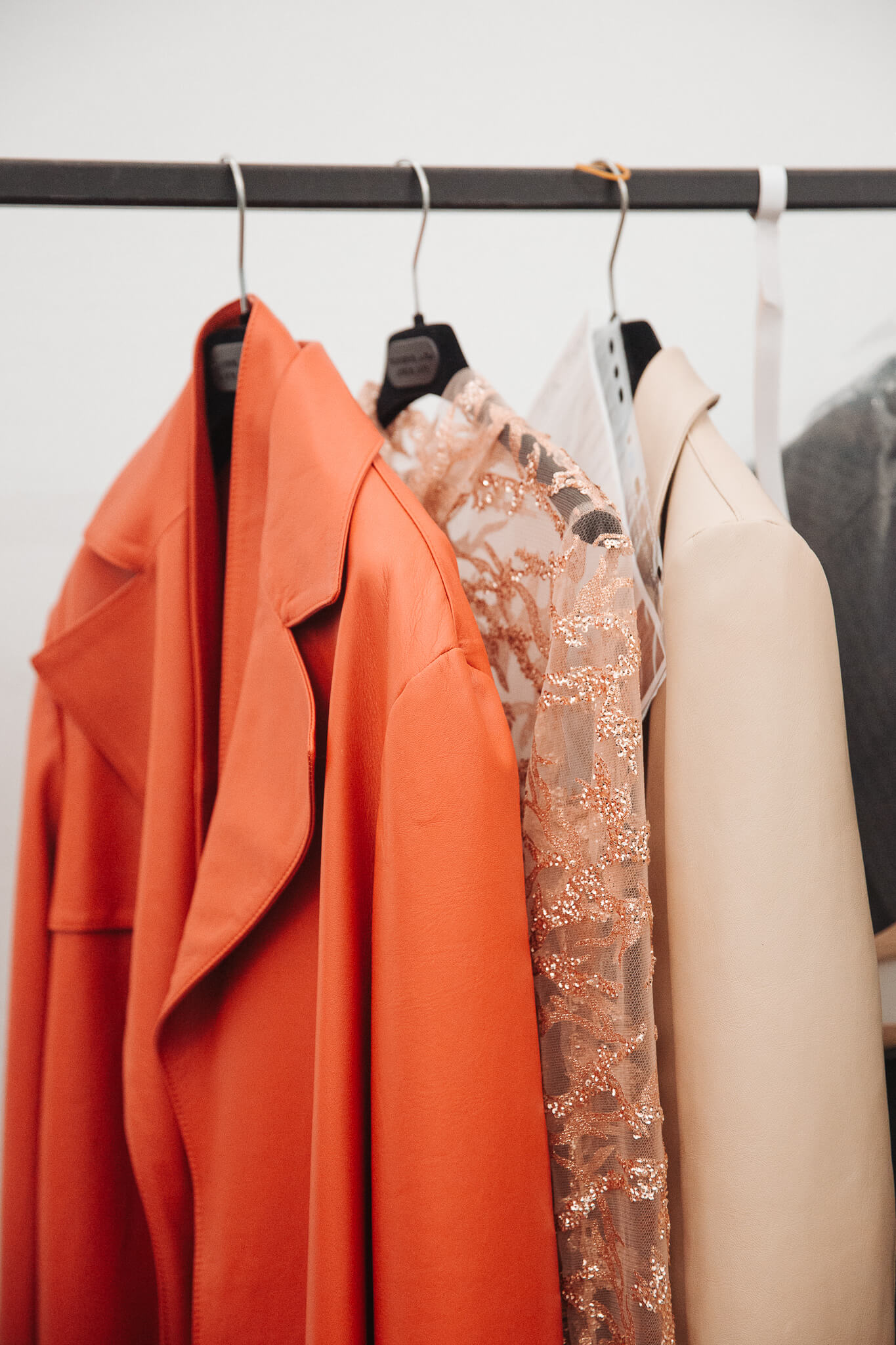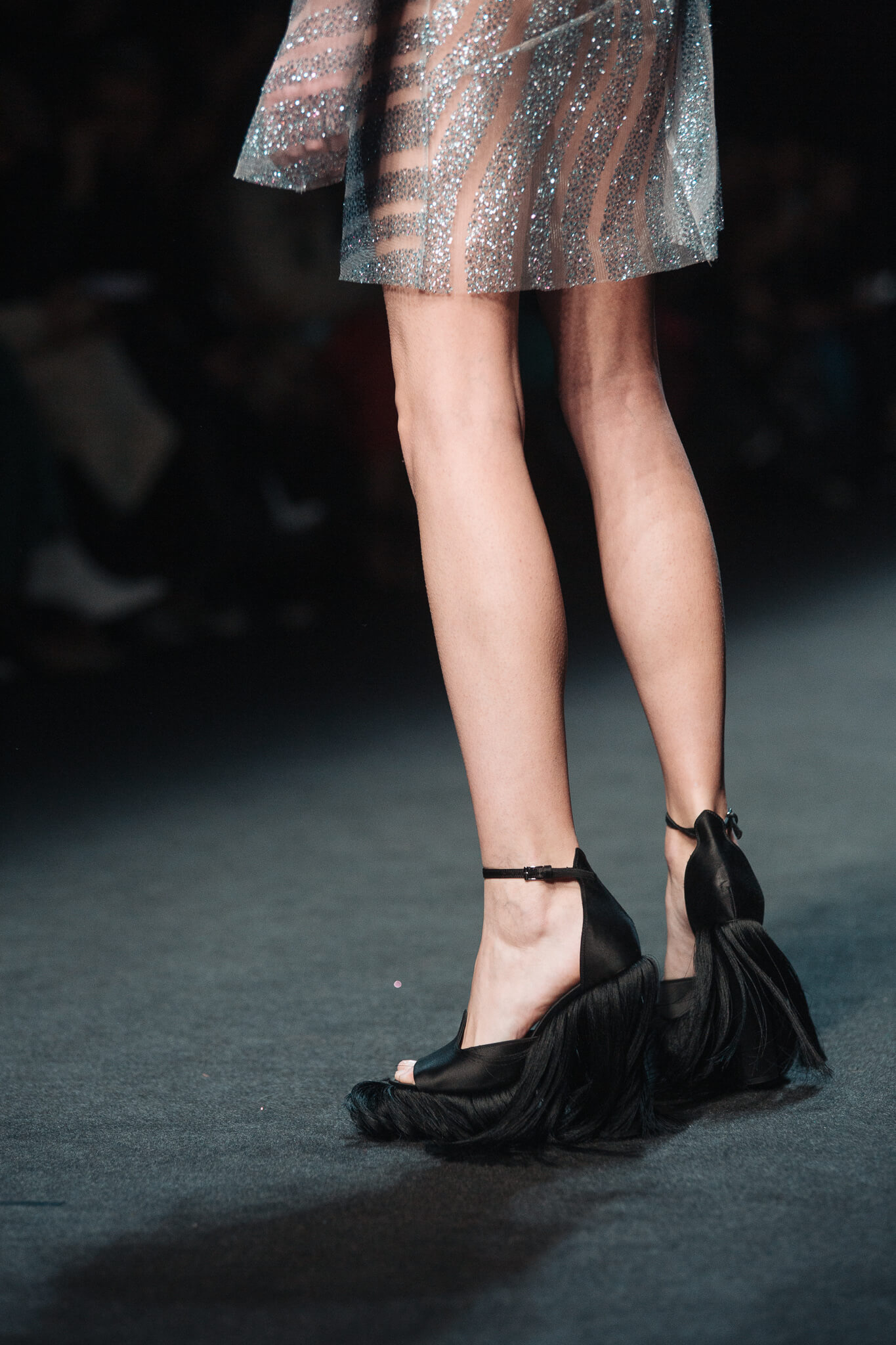 CRISTIANO BURANI F/W20
OUR FAVORITE LOOKS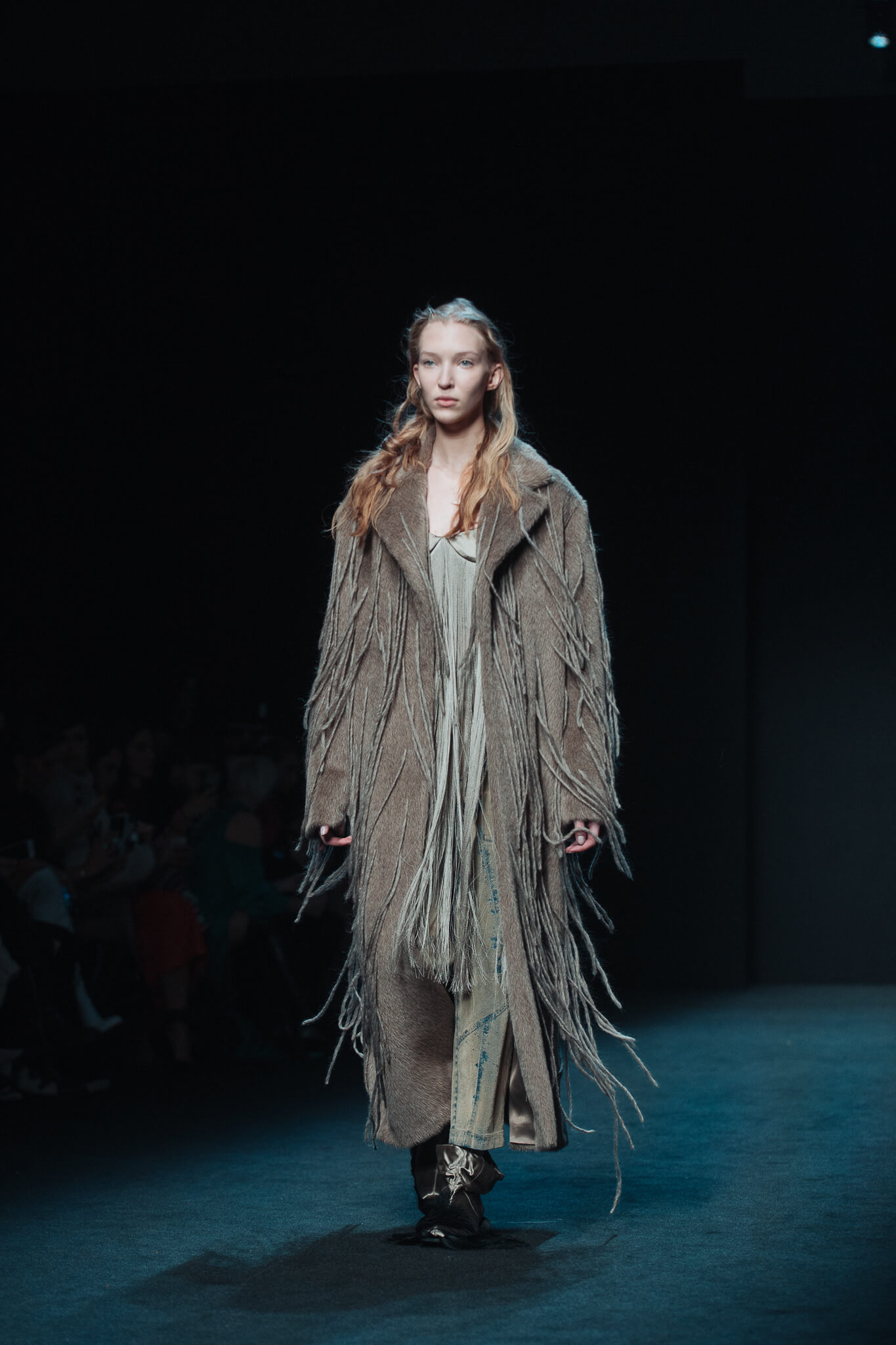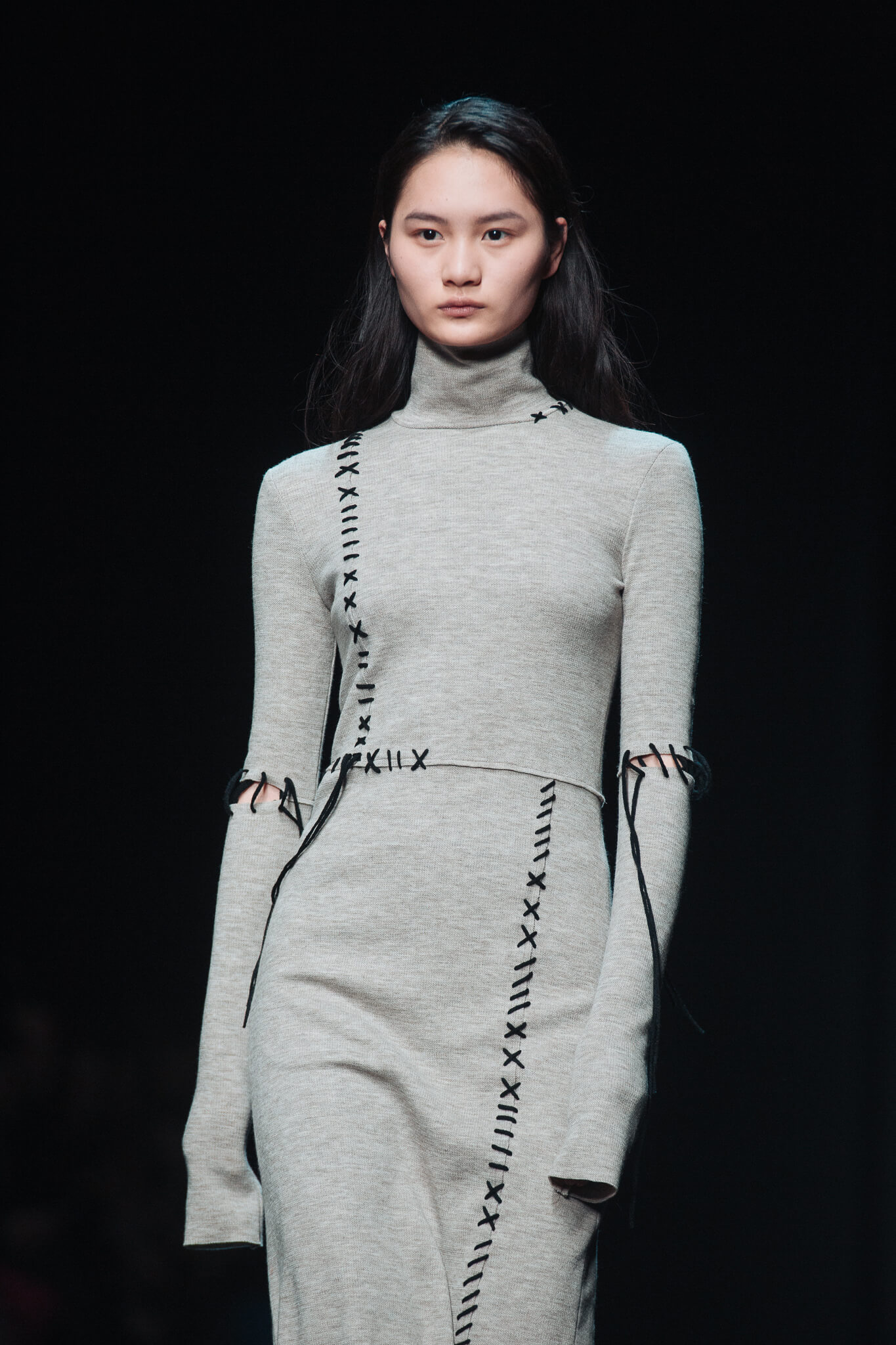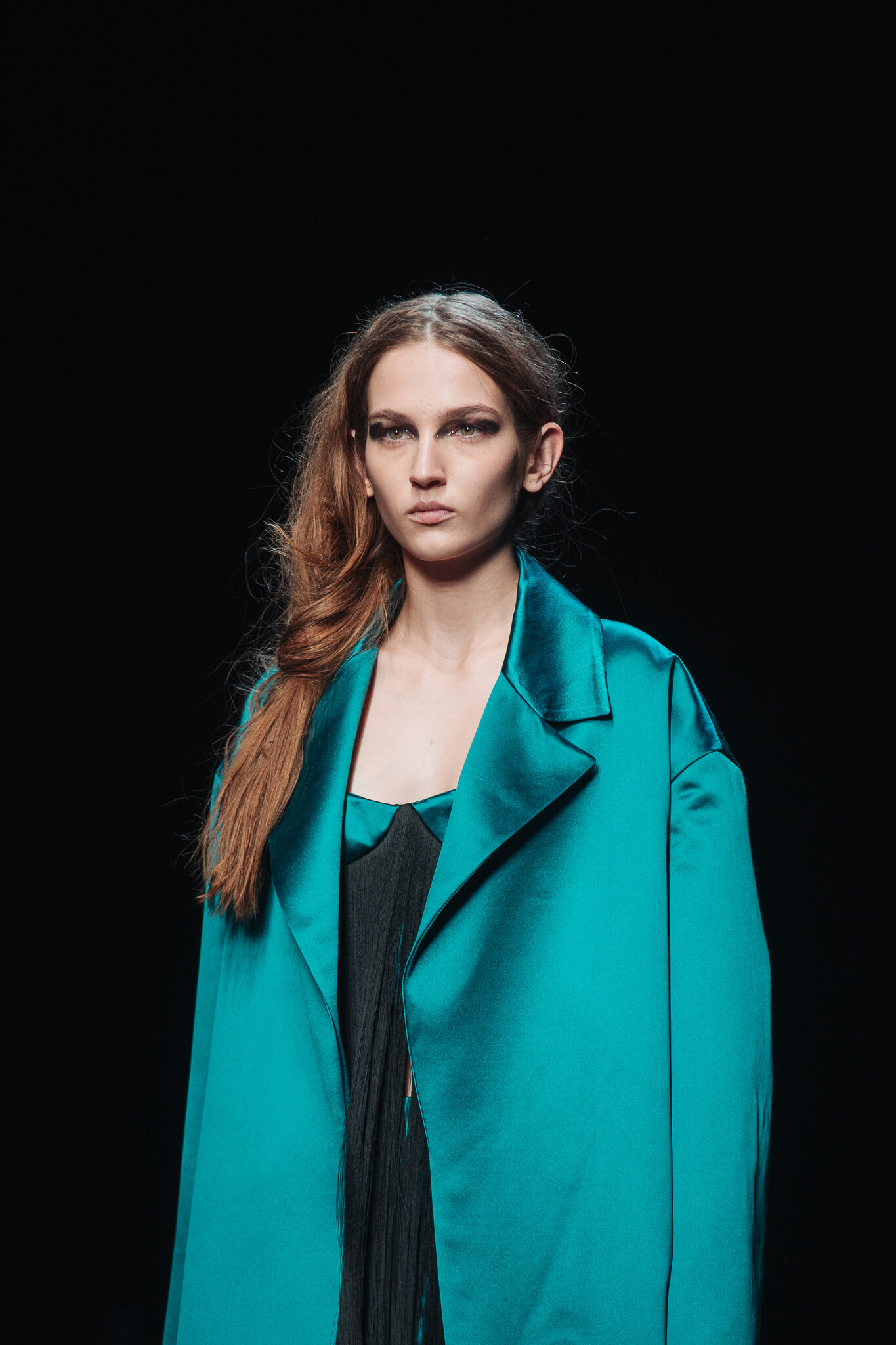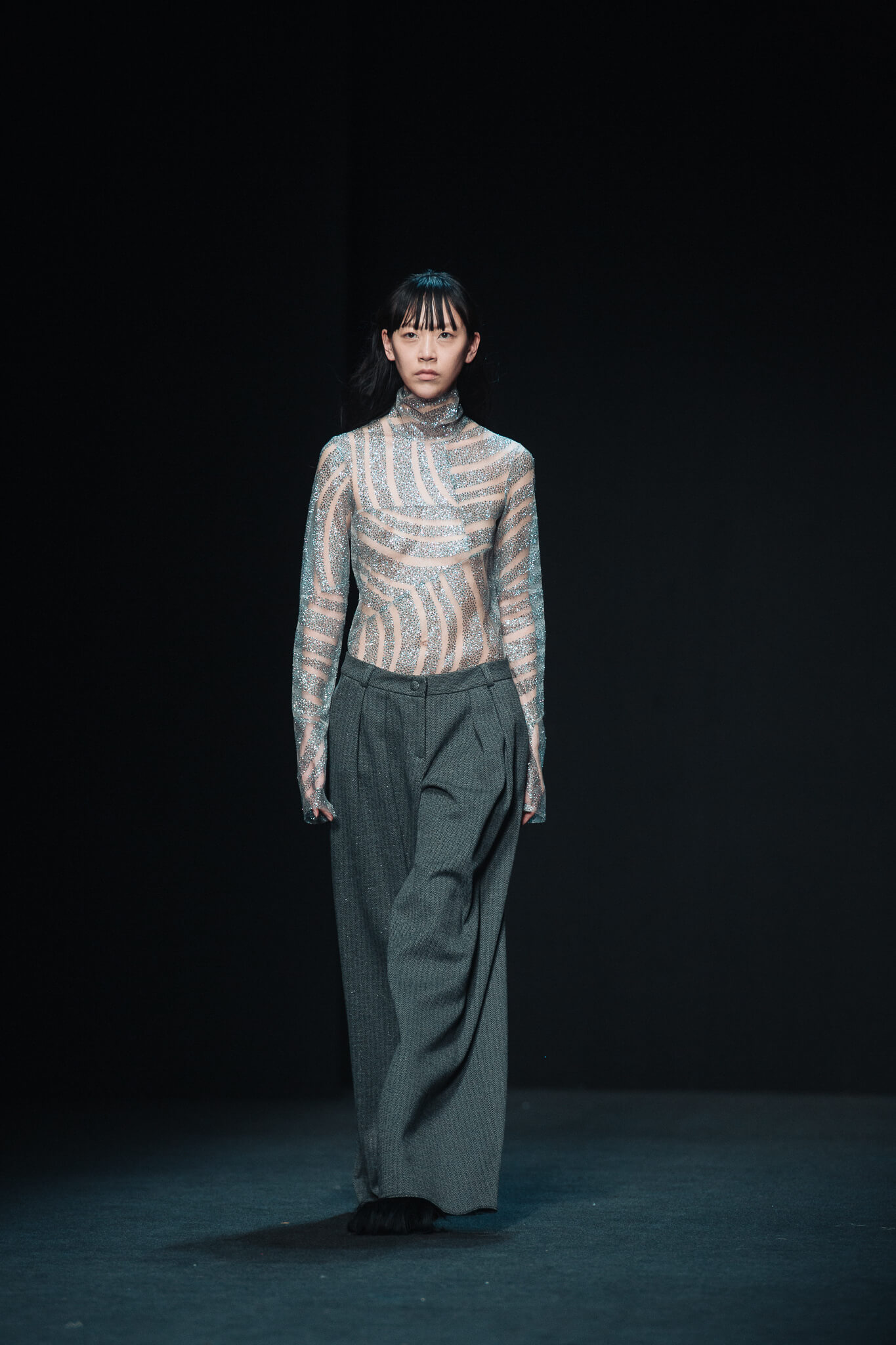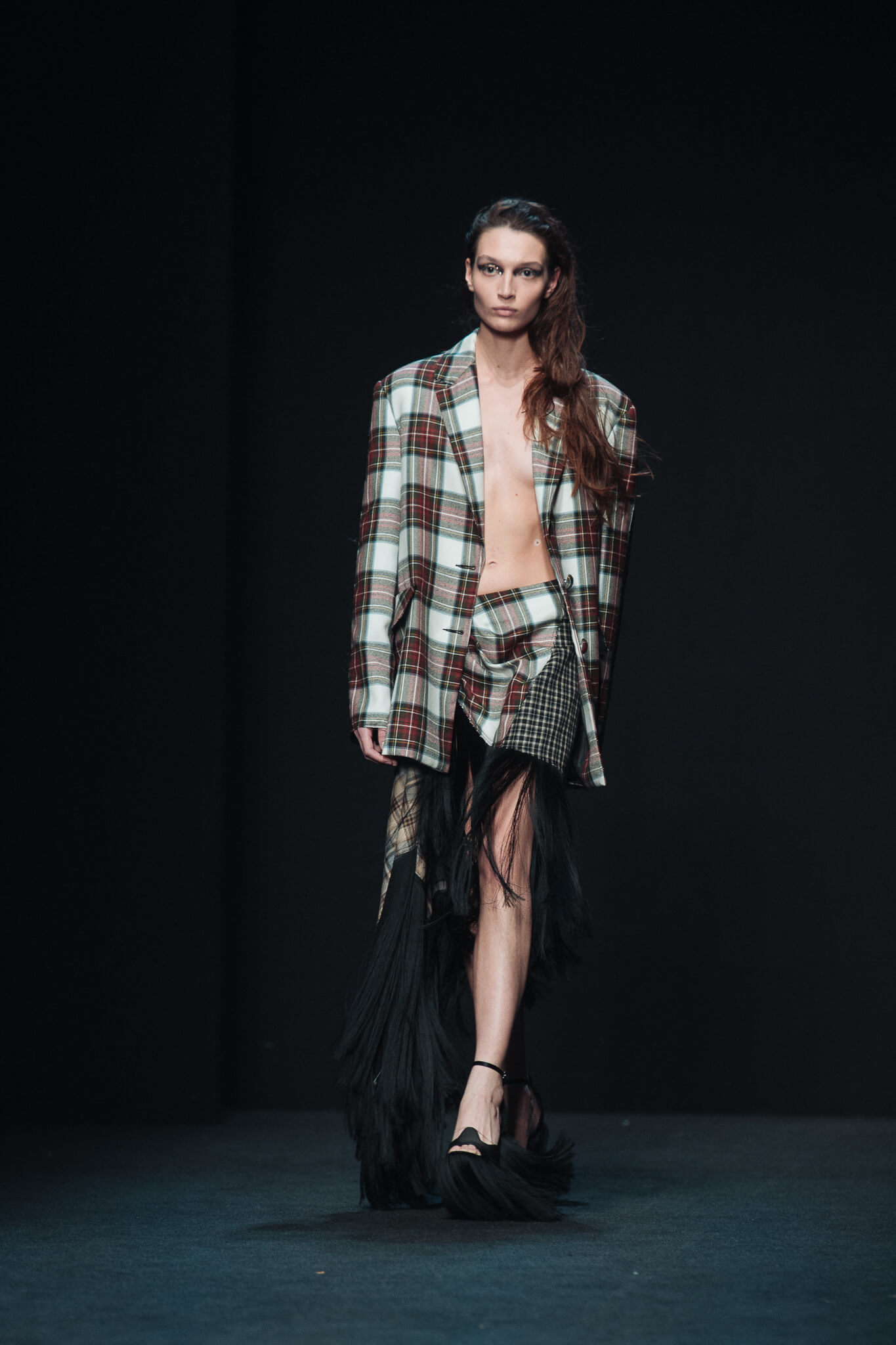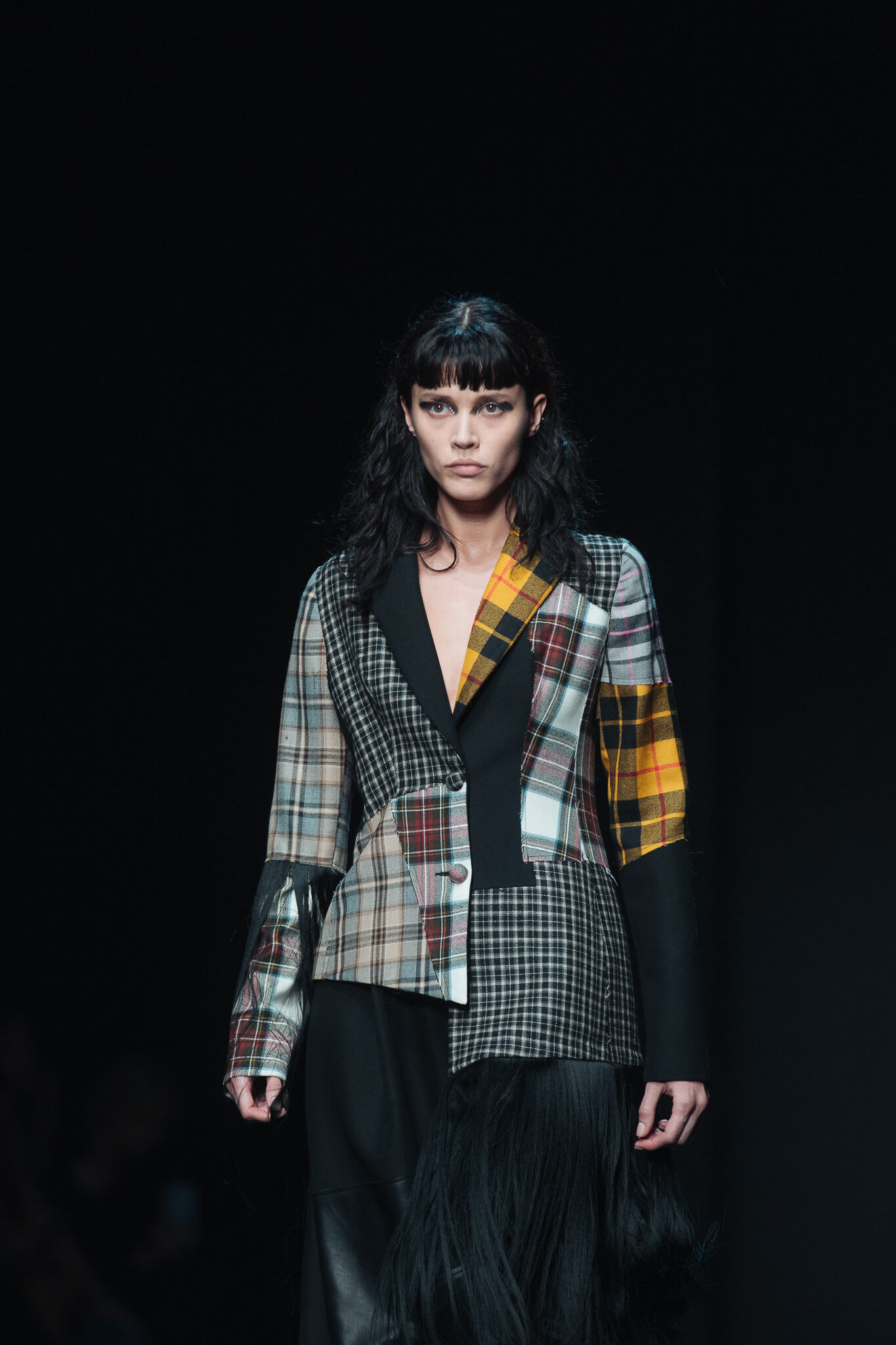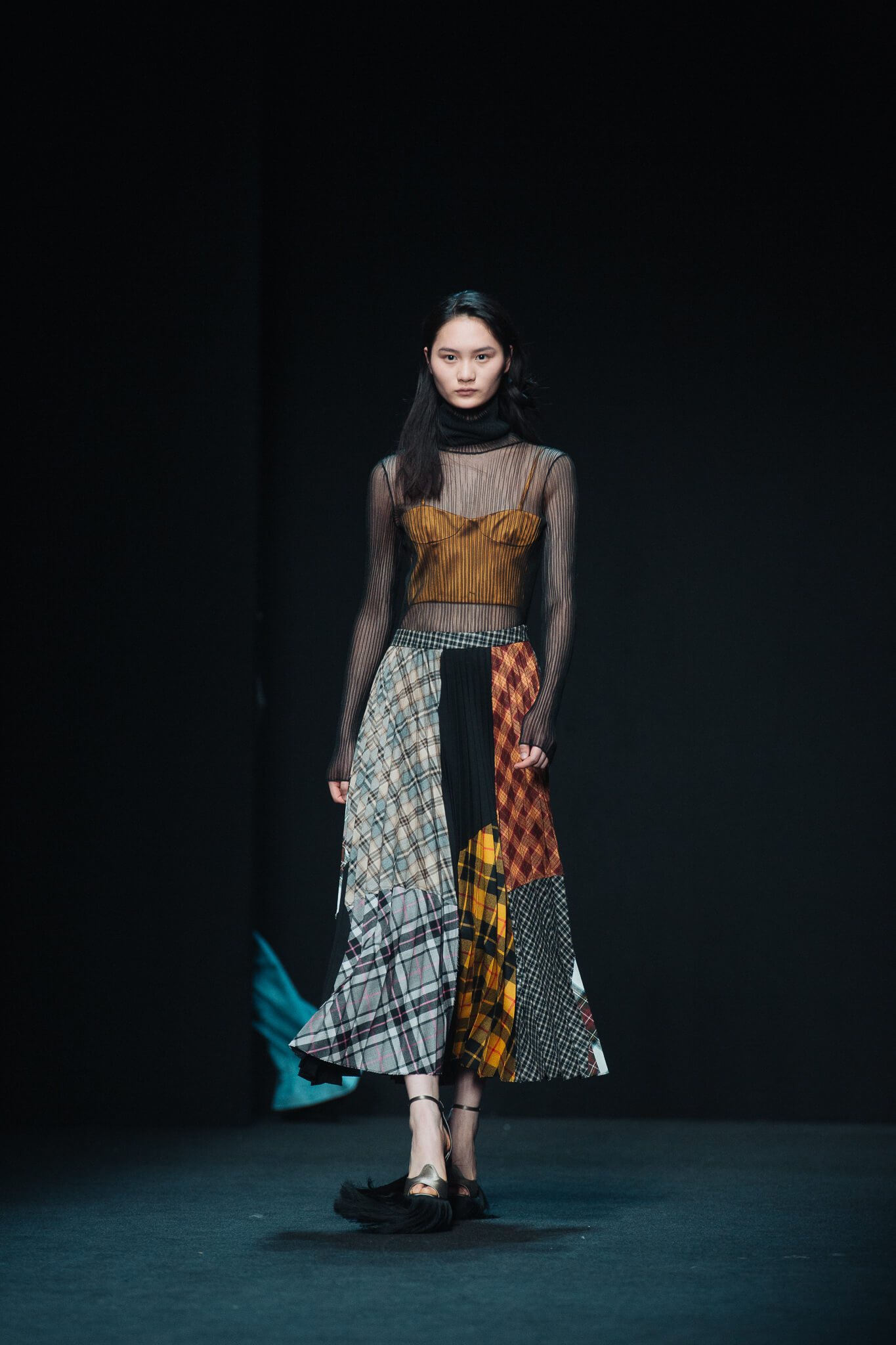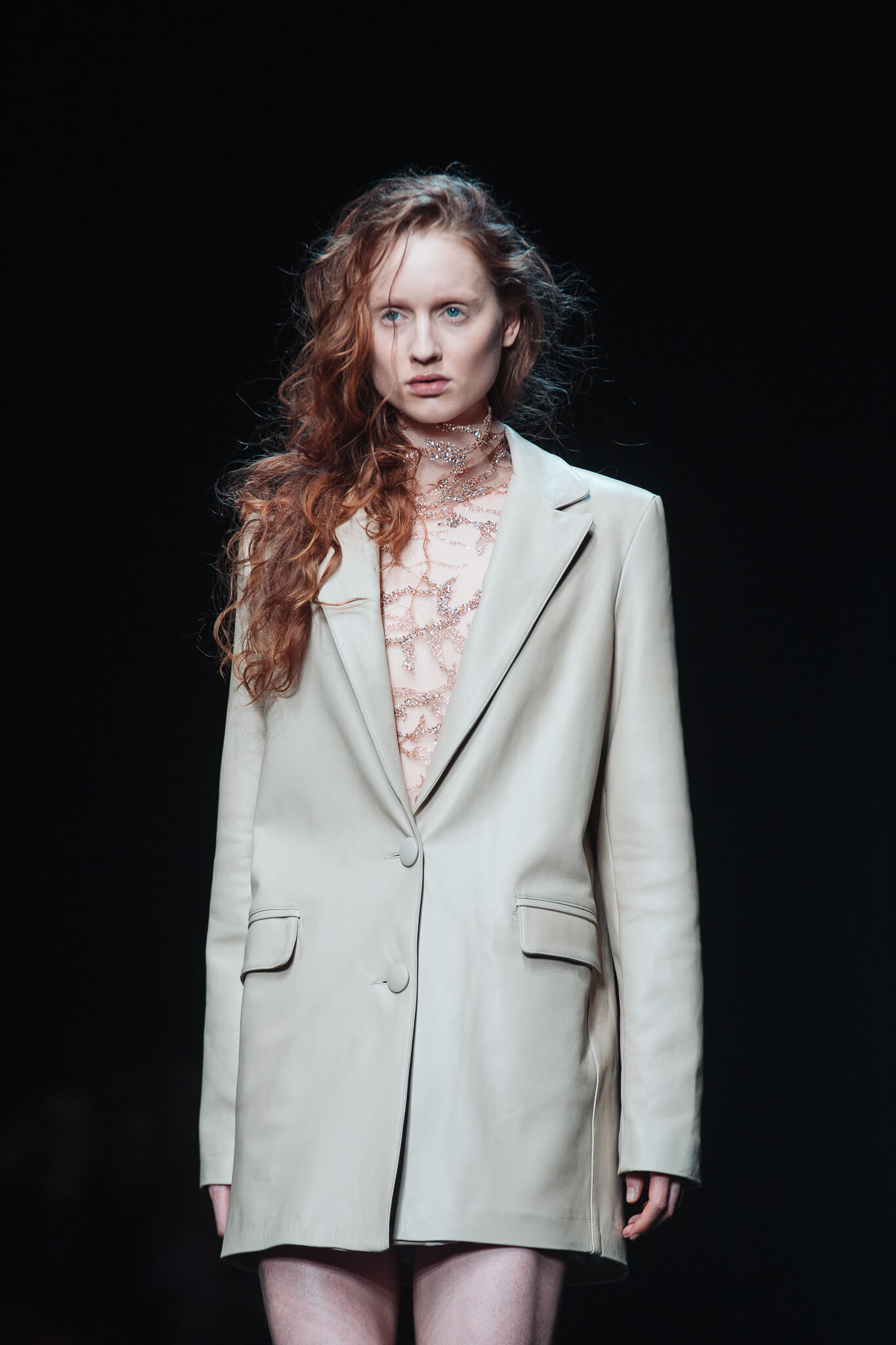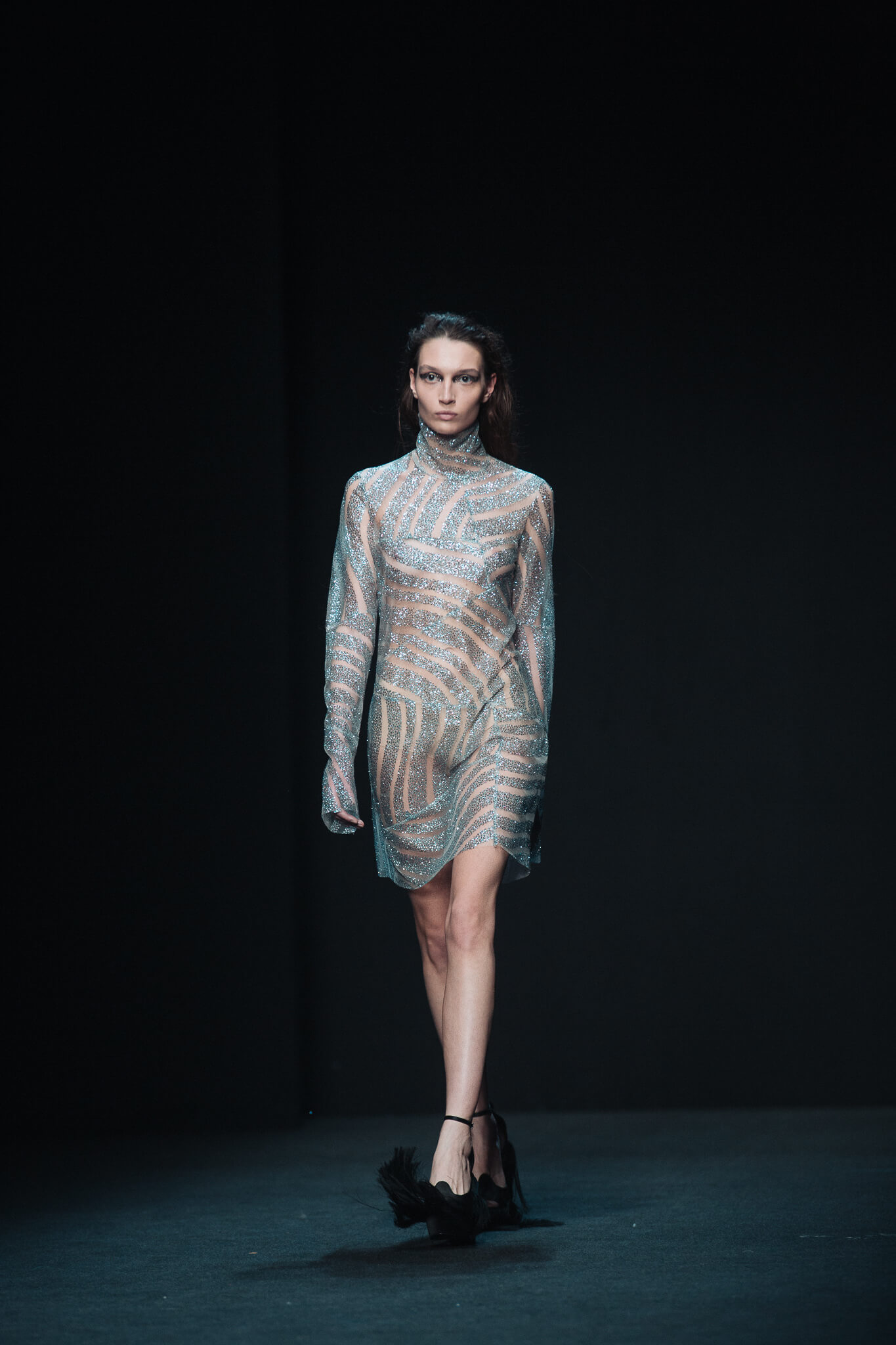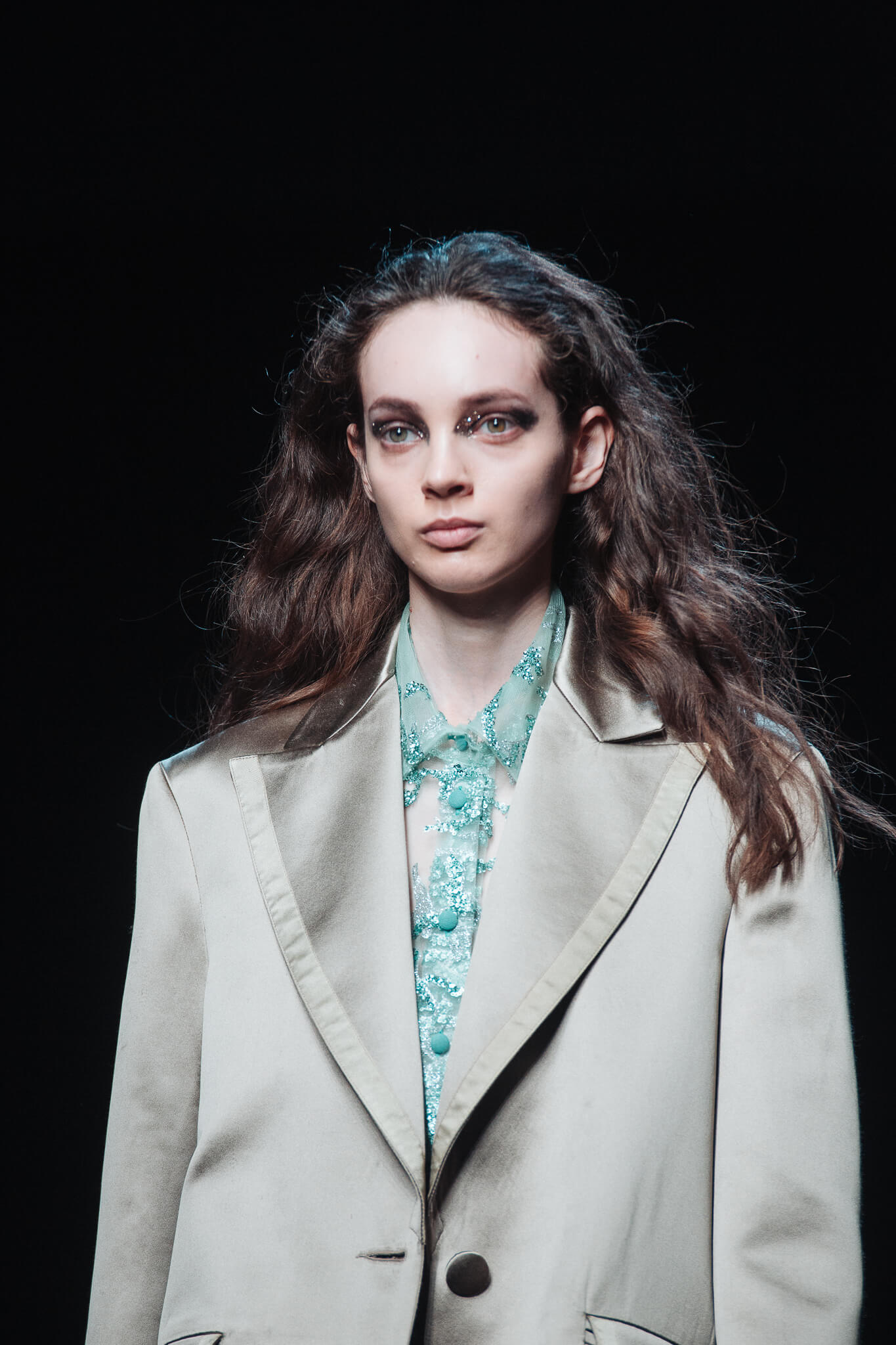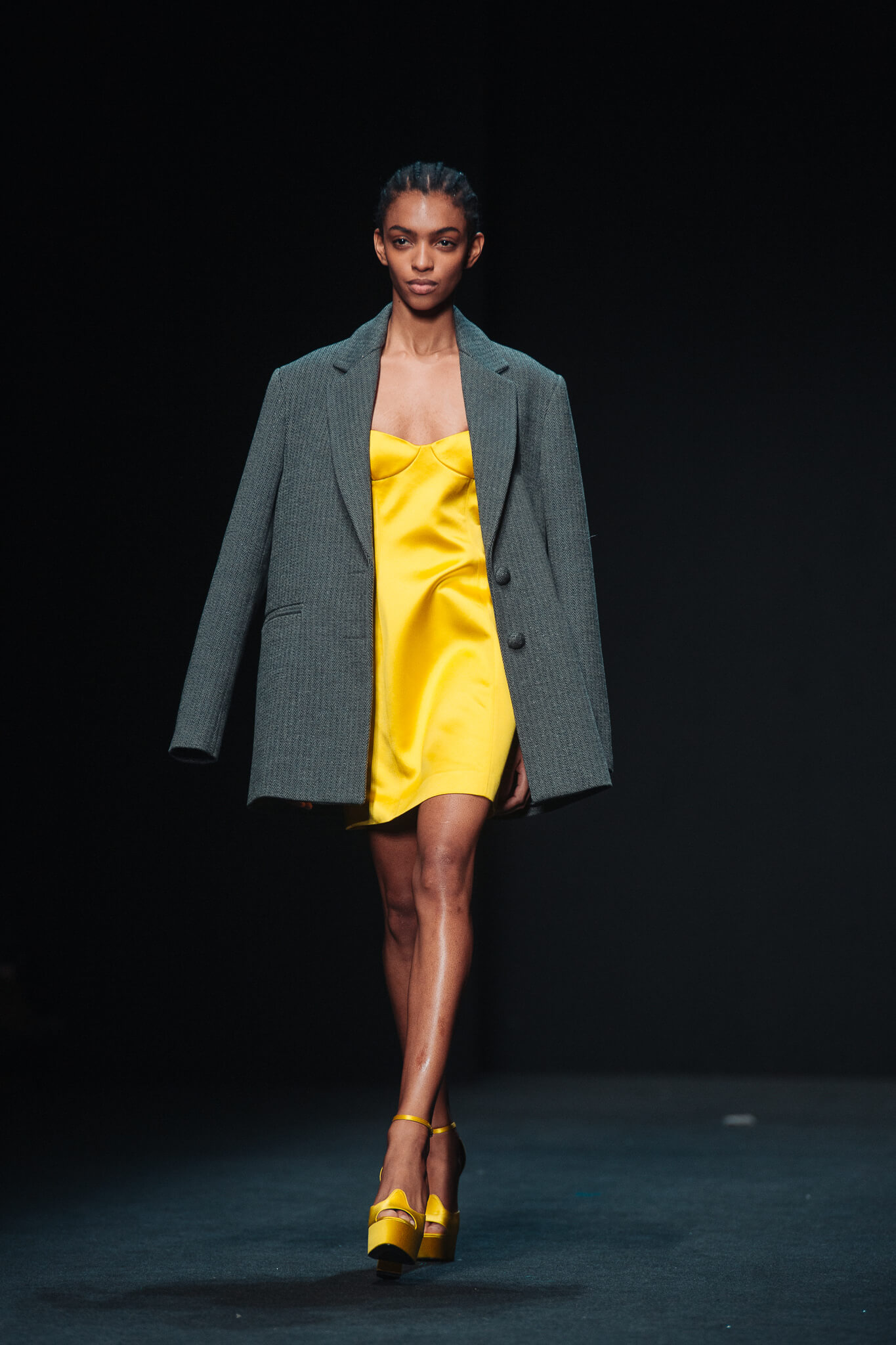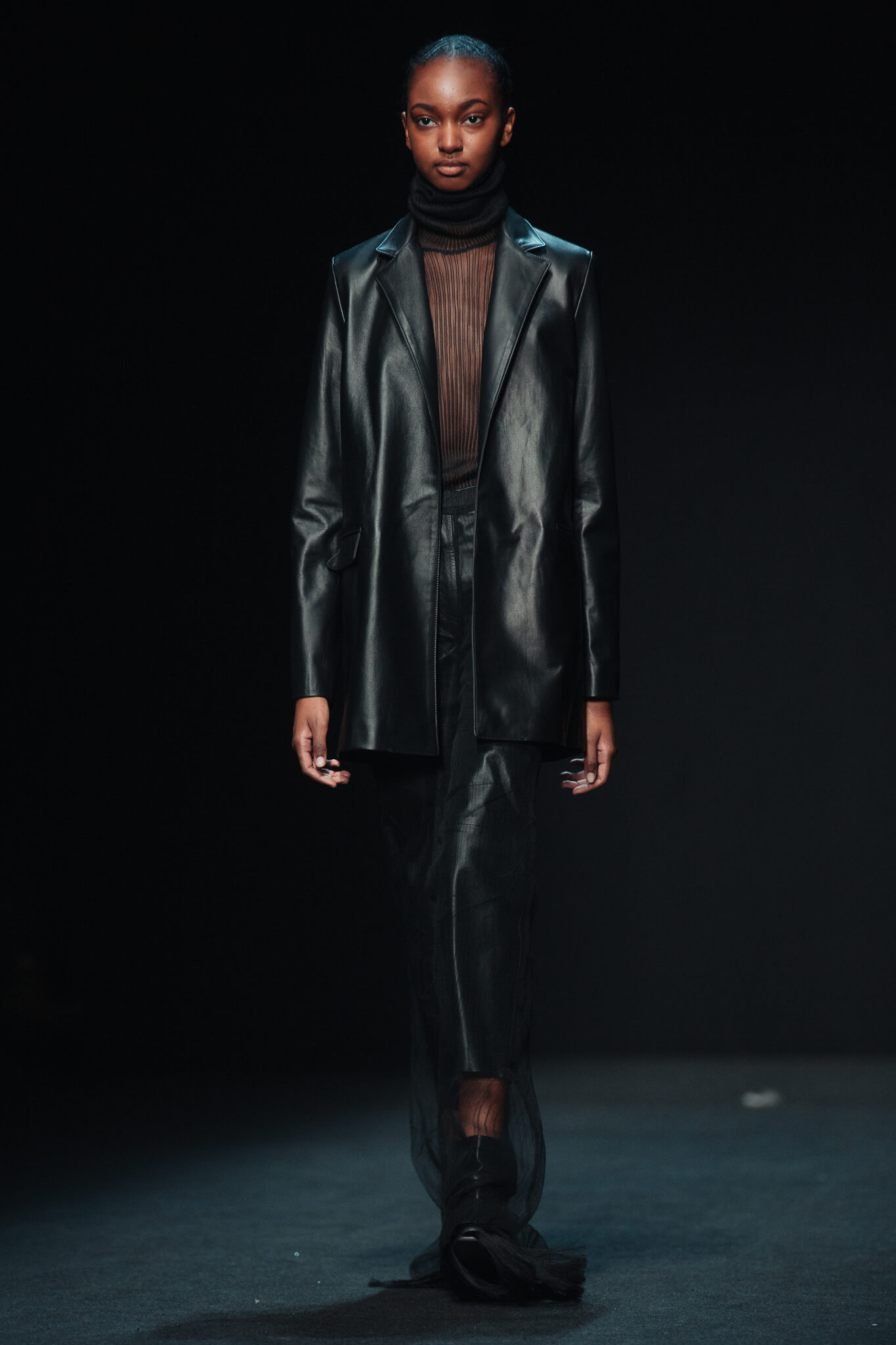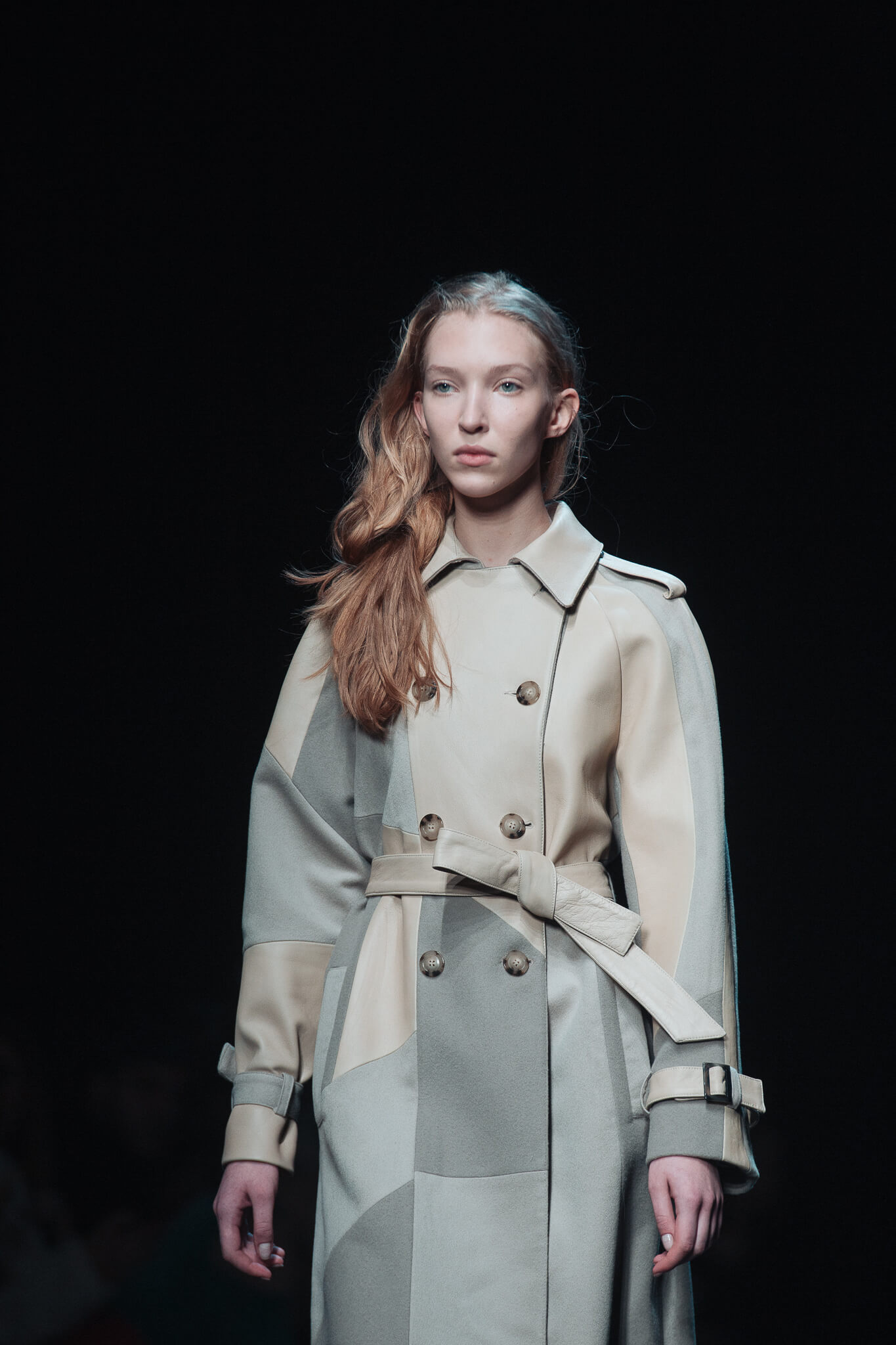 CRISTIANO BURANI F/W20
BEAUTY
A perfect skin, a clean and completely matte base, and the focus on the eyes with a glossy effect were the key elements of the makeup look created by Giulio Panciera. After prepping the skin with Dermalogica products, and after applying the Eye Contour Dermalogica Biolumin-C eye serum (which exfoliates, illuminates and reduces wrinkles), the following step was the application of the powder, which gave a matte effect. No contouring, while all the attention focused on the eyes, where a glossy black lipstick was blended as if it was an eyeshadow, on top of which it was applied a bit of gold glitter and the Lipglass Mac Cosmetics to emphasize the wet effect. On the lips a nude effect, while the eyebrows were combed naturally. The hair, on the other hand, was left soft and natural, with a slightly messy wet effect, for a disco girl to express all her strength and personality.