Acne and pimples: the feared duo!
All of us have woken up with some unwanted friend on our face or back, or in even more unlikely places at least once in our lives (more than one?!?): if we're lucky, it's just pimples passing by, and in a few days we get rid of it, but sometimes these rashes can worsen and give rise to larger skin diseases such as acne, a chronic inflammation of the hair follicle and sebaceous glands characterized by the presence of comedones, papules, pustules, or nodules. The causes of these inflammations – both when it comes to acne and when it comes to transient imperfections – can be different: from hormonal variations (with how many of you does your period play nasty tricks?), psychological factors, food, to the wrong use of skincare or makeup products, sometimes too pore-occlusive.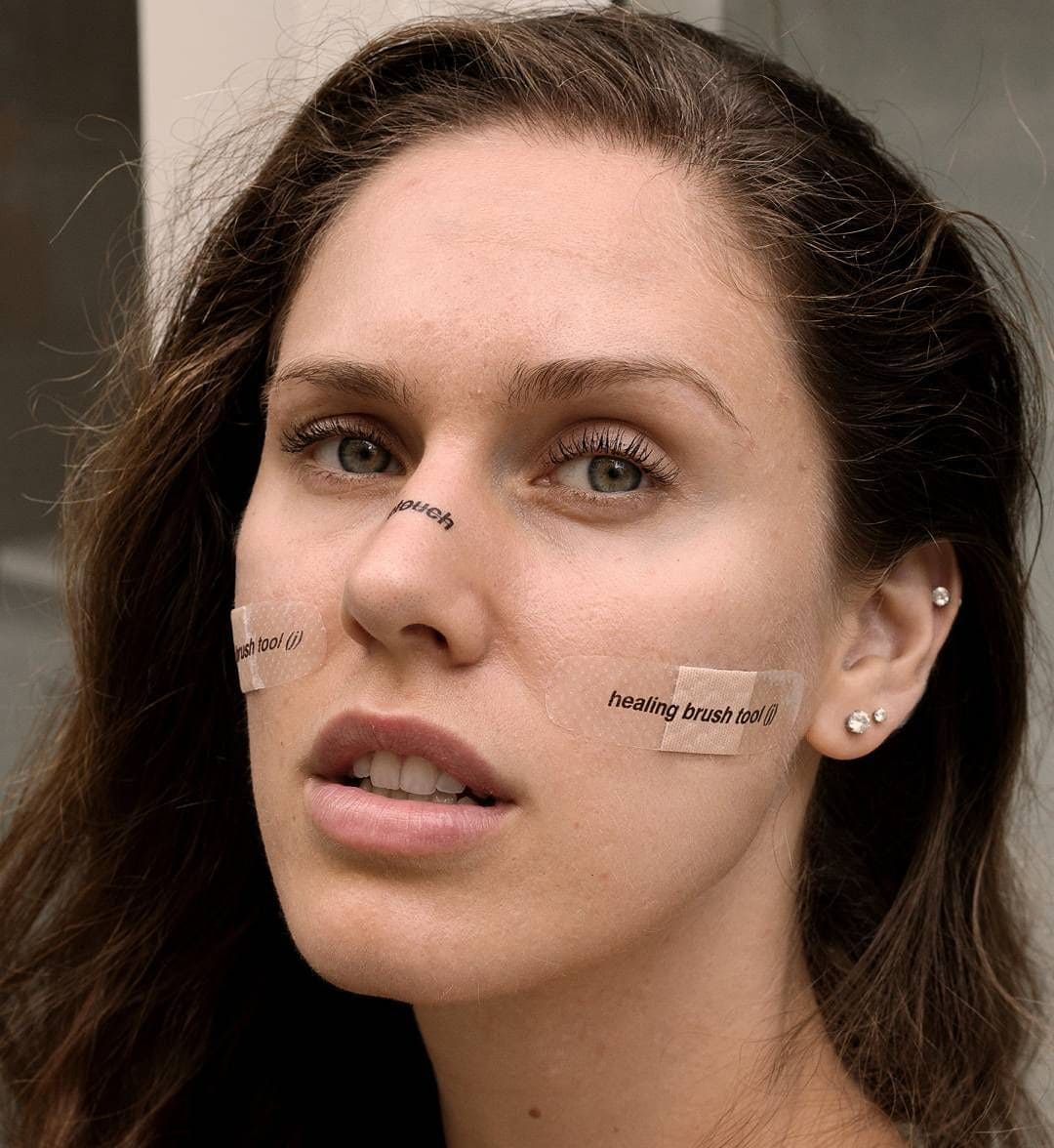 Pimples is a rather vague term in which we enclose different types of spots, often without really knowing the differences between one imperfection and the other: learning to recognize which type of pimple is feasting on our beloved skin is very important to be able to treat it better, possibly get rid of it quickly, and make sure it does not get worse. We then made a list of the different types of pimples and how to treat them, so you never find yourself unprepared!
1. Comedones are instructed pores which can appear either on their own, or together with acne, and they usually concentrate in the areas of the nose, forehead, chin – the T area – and also on the back, caused by excessive sebum production by the sebaceous glands (that greasy and oily substance that has the main purpose of moisturizing and protecting our skin) that accumulates in the hair follicles and obstructs them. Comedones can be of two types: open comedones, also called blackheads, which are accumulations of sebum, corneous material, and dead cells in the open follicles which, in contact with oxygen, oxidize and darken, and closed comedones, also called white spots, which also accumulate sebum, keratin, and dead cells in the closed hair ducts, creating small, subcutaneous cysts caused by sebum that can no longer escape. Comedones are associated with comedonic acne, a type of acne that generally affects puberty – for this reason, it is also called juvenile acne – and it may be due to hormonal factors and, in particular, to the production of androgenic hormones such as testosterone, but also estrogen, stress and drug use.
2. Papules are small, palpable, beaded lesions of the skin which may be caused by inflammation, abrasion, or infection of the skin but do not show on the surface the presence of pus with a white tip.
3. Pustules, also known as the common "pimples," are small collections of pus (produced by the rupture of inflammatory cells) in the upper layer of the epidermis or in the dermis, larger and more inflamed than the papules, usually formed by the hair follicles or sweat glands, and due to the presence of bacteria; they indicate a more advanced and deeper infection.
4. Nodules and cysts are large and solid papules whichappear under the skin, when there is too much pressure on the "wall" of the pore and the infection penetrates into the second layer of the skin around the pore, giving rise to one of the most painful forms of acne, the nodule-cystic acne. This type of acne has large cystic formations with suppurative and abscessal phenomena that result in scars and is often associated with a late and slow recovery: their causes are not yet entirely clear. The sebaceous glands, in fact, for a reason still unknown, become extremely sensitive to an increase in the level of male hormones and respond by producing excessive amounts of sebum: consequently they swell, harden and cannot discharge the excess sebum on the surface of the skin, which makes them burst under the skin.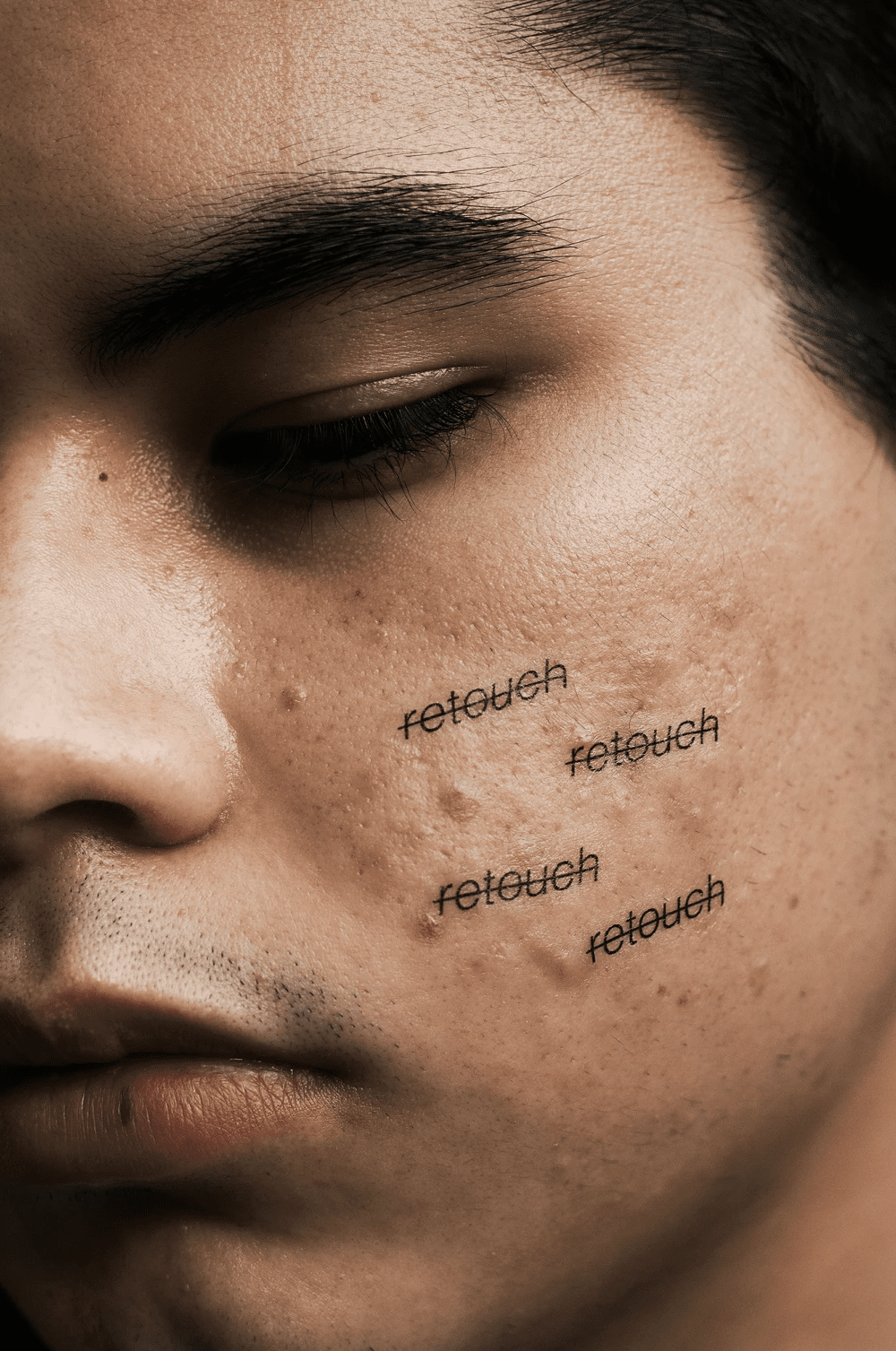 What to do if you suffer from acne/impure skin?
1. Be aware of the products you use: it is important to always be informed about which skincare products we are using and what ingredients they contain. In general, the main guidelines are:
– avoid the use of products containing comedogenic molecules (such as vaseline, pretrolates, silicones), which may affect skin physiology by clogging pores;
– avoid dense creams and oils: light textures are preferable, typical of gel products or liquid lotions;
– do not use products with irritant ingredients such as alcohol, menthol, peppermint, eucalyptus and citrus extracts; natural or synthetic fragrances can also irritate the skin and make it dry, red and scaly;
– do not use abrasive physical scrubs and hard brushes and diskettes to cleanse because they only damage the skin and the barrier which, being weak and irritated, cannot defend itself from bacteria that are the cause of imperfections;
– do not use products containing substances such as lanolin, isopropyl myrystate, sodium lauryl sulphate and laureth-4, which may irritate the skin by predisposing it to acne;
2. Exfoliating: BHA is recognised as one of the most effective exfoliating acids for acne control. By regularly using salicylicacid the redness, swelling and bacteria formation in the pores will be visibly reduced and will also improve the ability of the skin to discharge sebum.  Skin Perfecting 2% BHA Liquid Exfoliant from Paula's Choice is the most known and valid exfoliant on the market: containing salicylic acid, green tea extract, antioxidant and soothing properties and Methylpropanediol, known for improving the absorption of ingredients such as BHA and for its moisturizing properties, it eliminates dead skin cells (both on the surface and in depth) and helps reduce blackheads, spots, and redness in a short time. Just spread it on a cotton ball and then dab it on the face, without rinsing, always apply sunscreen after use, and voilà!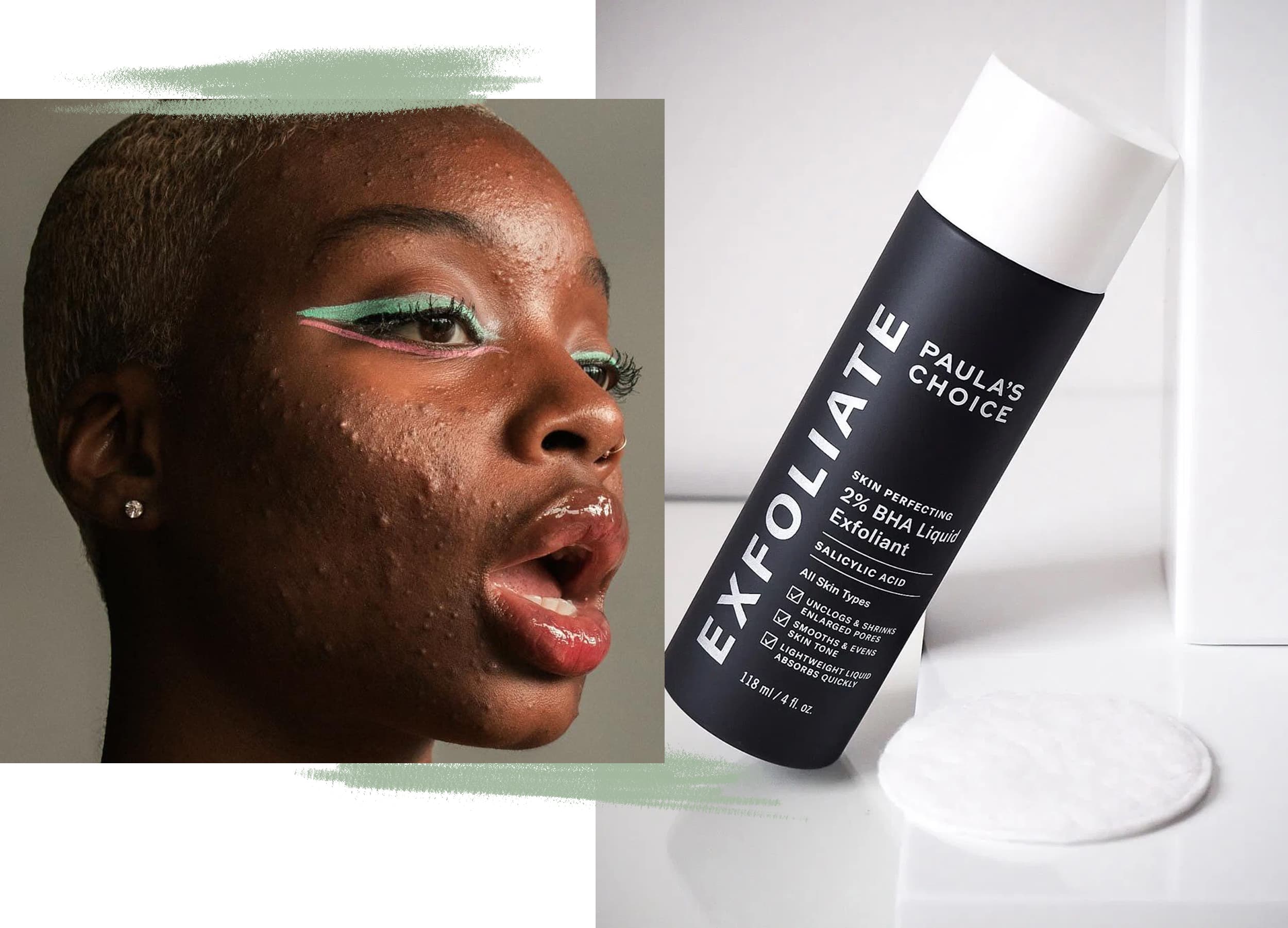 3. Benzoyl peroxide is the most effective treatment in the battle against acne, especially cystic acne. Commercial solutions are available in concentrations of 2.5 to 10%, and they are readily available in pharmacies. Usually, it is better to always start with a low concentration, as a product containing 2.5% benzoyl peroxide irritates less than a solution with 5/10% and can be equally effective. One of the most famous medical treatments based on peroxide is definitely Galderma's Benzac Gel. Available in three different formulations, Benzac 5% Gel, Benzac 10% Gel and Benzac Clean 5% gel, it disinfects the skin and acts on the bacteria that cause acne. Unlike the Benzac Gel, which must be used once or twice a day as needed on the affected areas and massaged until complete absorption, the Benzac Clean 5% gel must have a time ofcontact with the skin as short as possible (1 to 5 minutes maximum) to minimize the risk of side effects, and it should be used on damp skin, massaged as during the cleansing on the specific point, and rinsed immediately afterwards.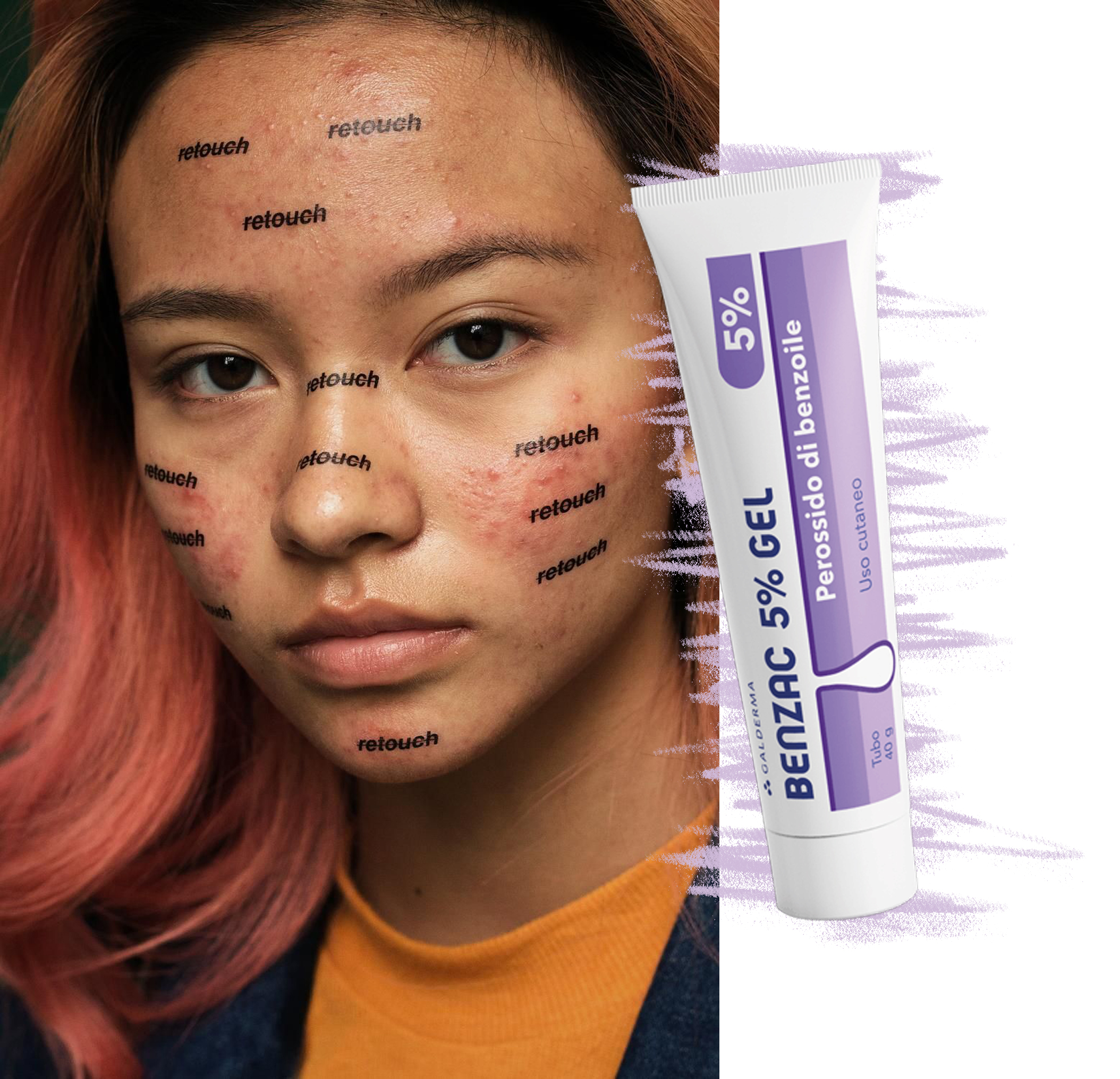 P.s: If your skin doesn't tolerate this ingredient, the most valid alternative is azelaic acid, with a strong bacteriostatic and bactericidal action, which normalizes the processes of epidermal differentiation and inhibits the proliferation of keratinocytes, reducing the content of free fatty acids in the lipids of the skin surface, enhancing its antiacneic and anticomedogenic action. What's our favorite one? The Azelaic Radiance Face Treatment from Freshly Cosmetics, a 100% natural and oil free treatment in gel-cream format, containing 10% azelaic acid, 7 multifunctional natural technologies to prevent and treat all facial imperfections and powerful natural active ingredients such as a complex of Honokiol Magnolol, a concentrate of probiotics and flavonoids and saffron flower. Suitable for all skin types, including the most sensitive and reactive, does not dry the skin and does not even leave it oily or shiny, going to treat imperfections such as pimples and blackheads and soothe redness, dilated capillaries, inflammation, itching and burning, as well as all signs caused by acne, but also by rosacea and couperose.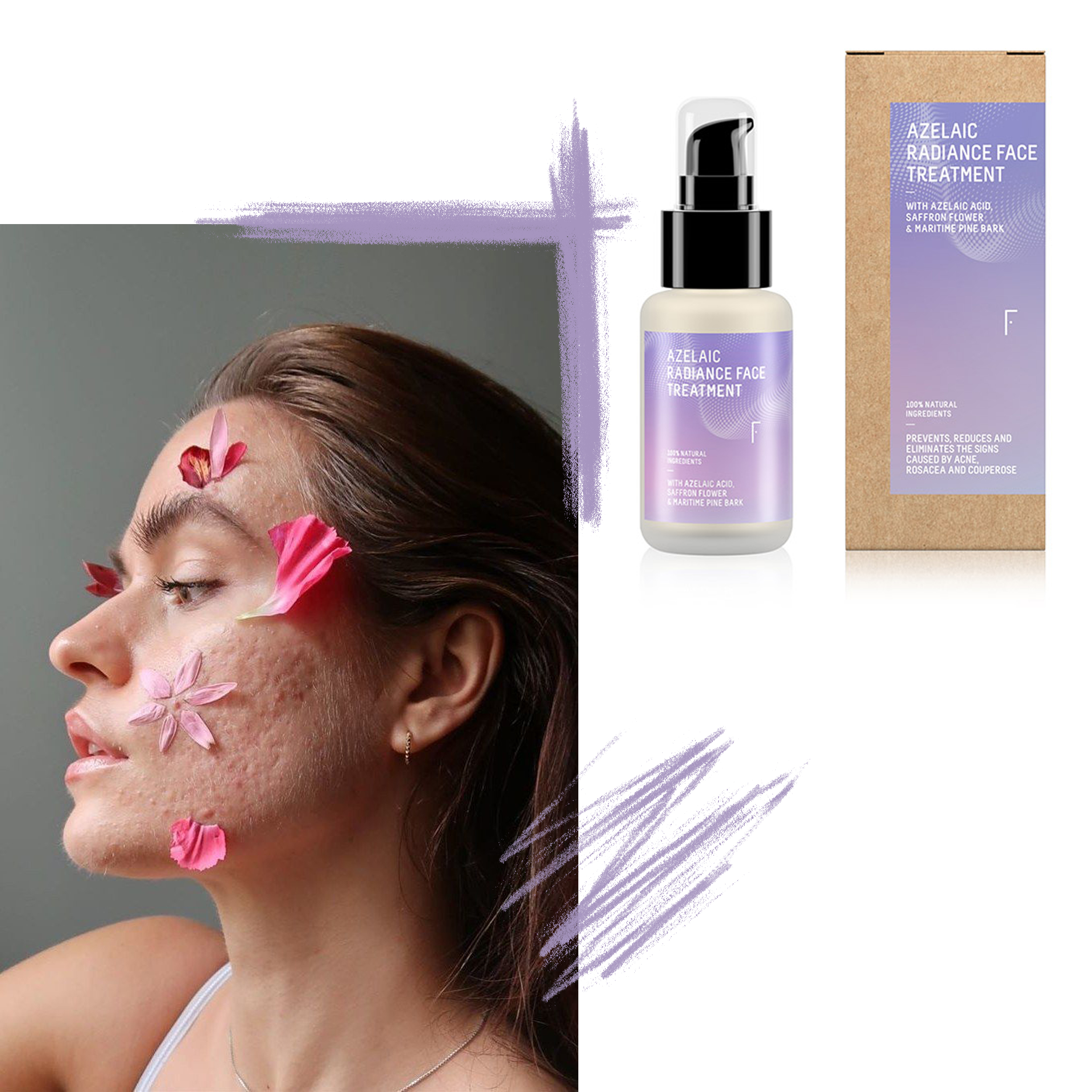 4. Wash your face with delicate cleansers that do not irritate the skin: the Toleriane line of La Roche-Posay is the skincare line formulated to specifically meet the needs of sensitive skin, sensitized (and also allergic) par excellence. The Toleriane Cleansing Cream is a cleanser that contains only essential ingredients to cleanse and remove make-up, without alcohol and fragrances, milky and soft texture to minimize rubbing, and is perfect to moisturize and soothe inflamed skin.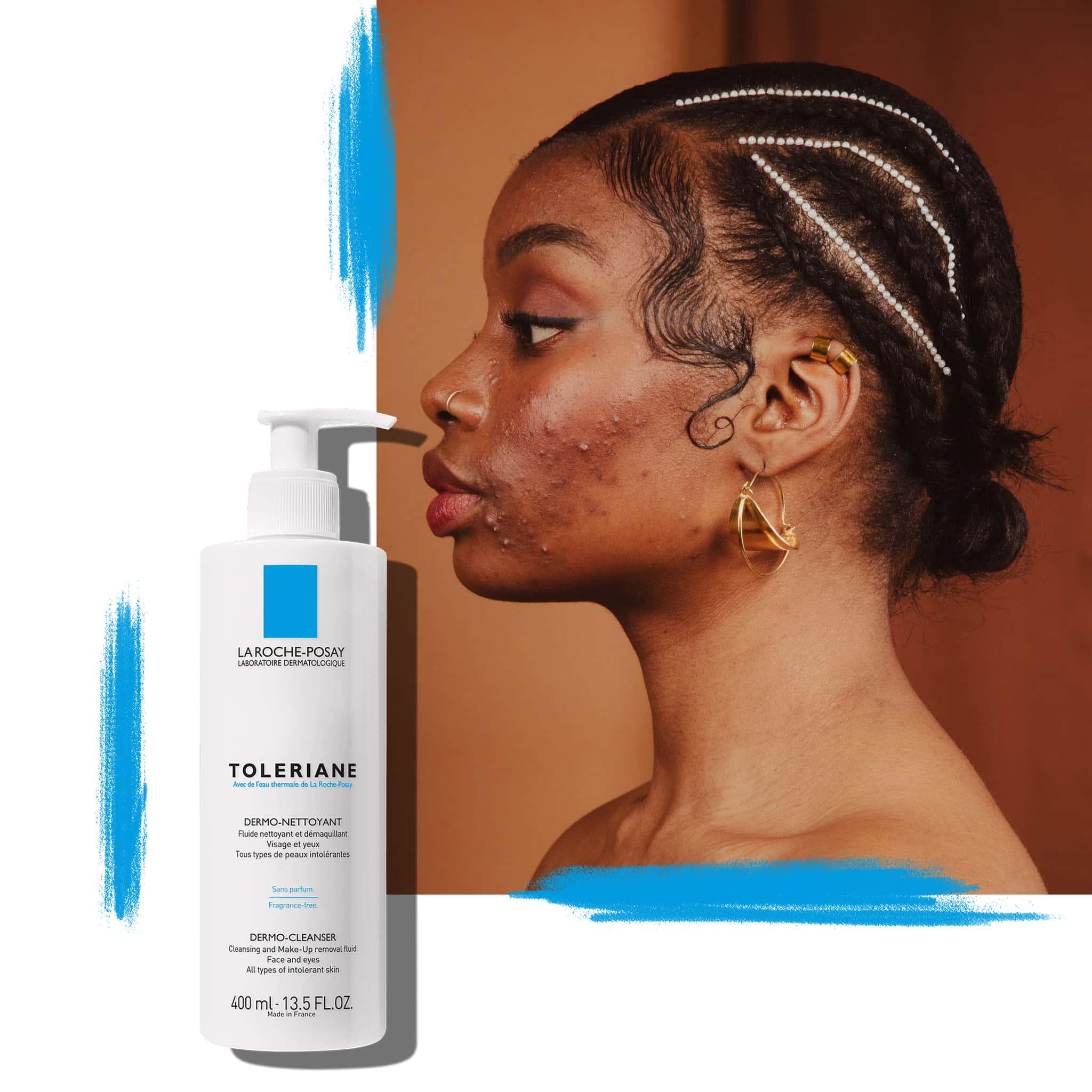 5. Always protect the skin from sun damage and further irritation by using a SPF 30 or 50, as exposure to sunlight may be a risk factor for aggravating pimples already present on the skin. We know, sometimes tanning can fool us because the appearance of skin seems improved, the production of sebum normalized and inflammation decreased, but watch out: the sun can only "camouflage" imperfections. In fact, our skin thickens to protect itself from UVA and UVB rays, "trapping" even more sebum and aggravating acne. Often, even with light and opaque sunscreens, oily skin, with the continuous use of SPF, can produce more sebum than needed and increase the appearance of imperfections: for this reason, sunscreen must be chosen with care. Eucerin Oil Control SPF50 is a daily protection, suitable for oily skin and acne-prone skin, also sensitive skin, with an anti-gloss effect of up to 8 hours. Thanks to the sebum-regulating L-Carnitine and the three micro particles that absorb lipids and therefore any excess fat, the skin results opaquer with time.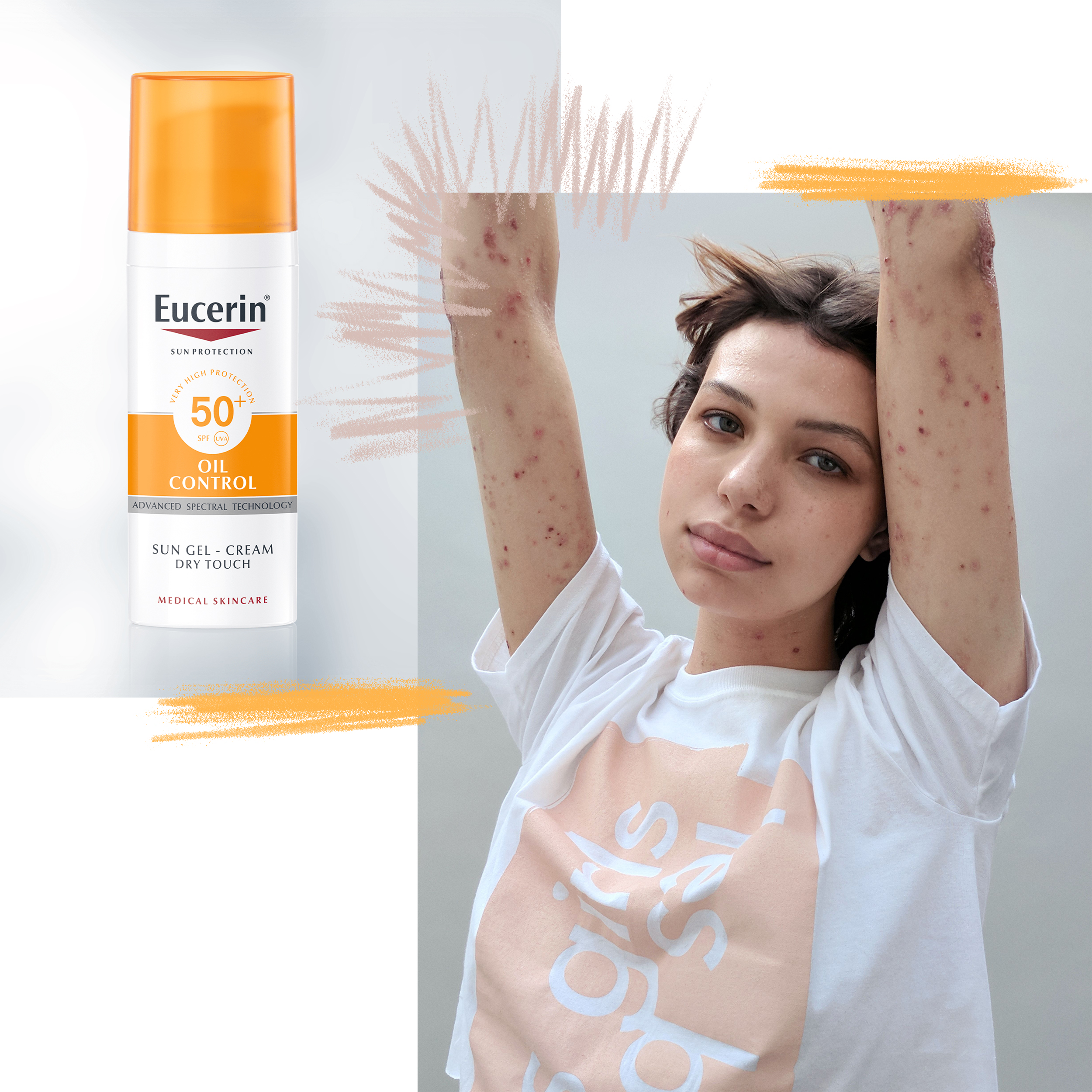 6. Never go to sleep with make-up or your day cream with SPF on: it is very important to always remove any makeup and SPF residue before the well-deserved rest, to overcome the problem of bacterial proliferation.
7. Avoid using "solid" makeup, such as foundation in sticks, concealers, and blush cream, which often contain wax inside or waxy ingredients that further obstruct the pores. Is better to prefer gel products, liquid foundation and light powders. Some examples? The Eaze Drop by Fenty Beauty, a long lasting and modular opacifying foundation formulated with the complex Hydrablend, which provides hydration for as long as we wear it, the blush gel (non-sticky) Espressoh, Glassy, that reacts with the pH of your skin, with its intensity and color varying depending on the tone and pH of your skin, or the Lip2cheeck by Trinny London, a cream blush that can also be used as a lip balm, the Luminous Silk Concealer by Armani, an ultra-textured and very liquid but intensely pigmented concealer, and the Hyaluronic Hydra Powder by Terry, an almost impalpable powder for a matte effect to balance the skin, whose powders contain microspheres of hyaluronic acid for a more uniform and smoother base.