Our Review of the movie Columbus, a quiet drama seen through Modern Art.
Title
Columbus.
Behind and in Front of the Camera
Columbus is the feature-debut of video-essayist Kogonada and it stars John Cho (Star Trek) as Jin and Haley Lu Richardson (The Edge of Seventeen) as Casey.
Who's Got the Typewriter
Another debut for Kogonada.
What to Know (ABSOLUTELY NO SPOILERS) 
Jin, an English-to-Korean book translator in Seoul, travels to Columbus after his semi-estranged father, an architecture historian, collapses while in town for a talk. As Jin waits to find out the real conditions of his father, he befriends Casey, a just-out-of-high-school tour guide and lifelong Columbus resident, who would love to study architecture but she is afraid to leave her recovery-addicted mother (Michelle Forbes). Casey and Jin wander the sites of Columbus, they debate on the healing power of buildings, modernism's relationship to religion, and why — or whether — architecture means something to them.
The film allows us to discover (maybe for the very first time) John Cho's talent, and we totally forget that he is the guy from the American Pie series, while Haley Lu Richardson is definitely a young actress on the rise.
Kogonada's first film is a quiet drama made all the more intense for being surrounded by silence and ambiance.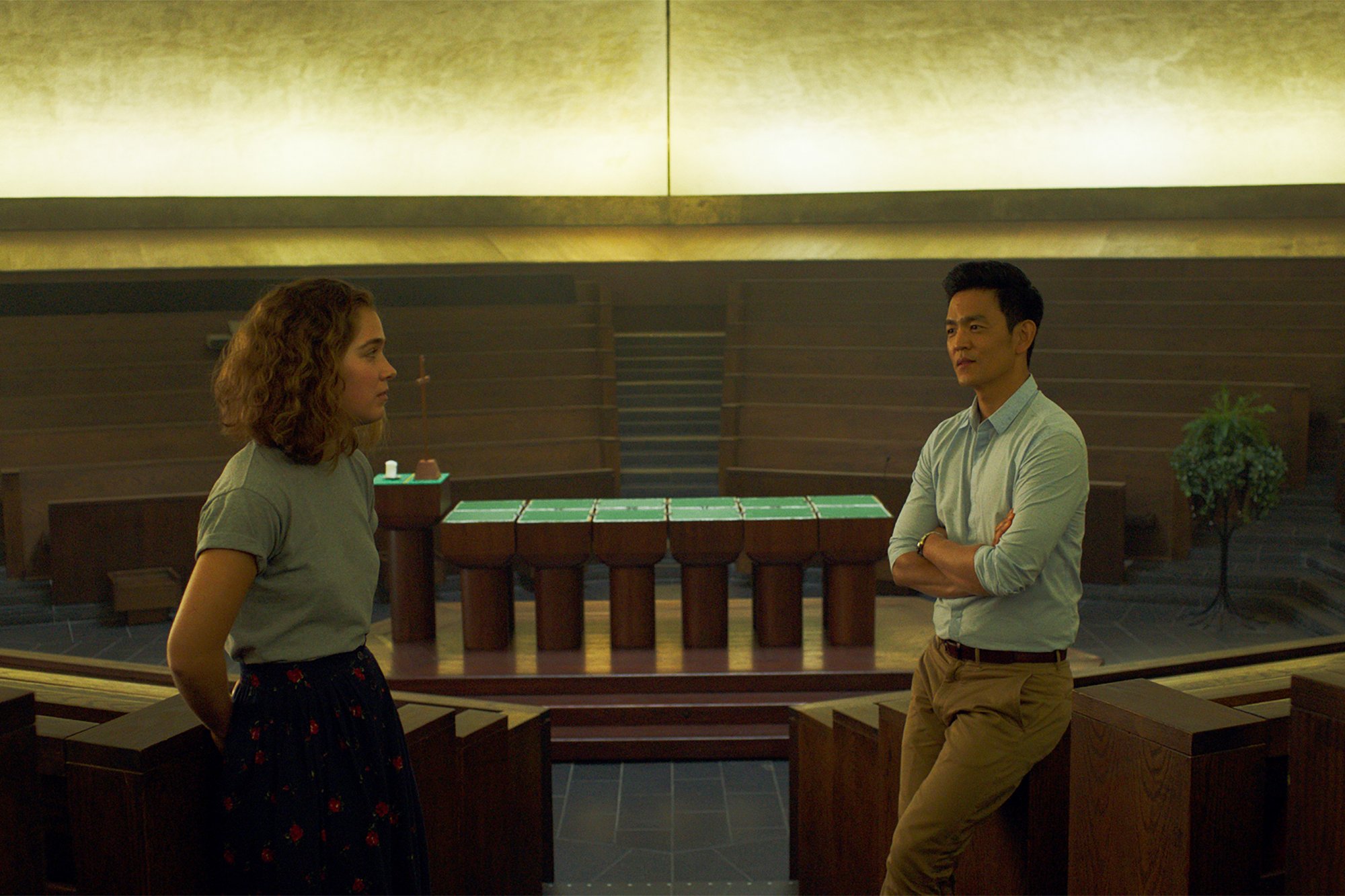 What You'll Need 
"Attention"; Columbus is one of those movies full of details and dialogues that may say more than it what might appear at first.
"Google Search", after watching the film, you'll want to know all about Columbus (Indiana) and its Modern Art "playground."
What They Say
On the making of the film, Cho said, "It felt like a little bit of a dream; Projects this small and this unusual are hard to make real, but it happened. All of a sudden we got the call and I was in Columbus."
The director, when asked why he decided to make the film through the prism of modernism, said, "I think the question for me that has always haunted me is: How can you be modern in this world with some kind of meaningfulness? Modern art, in general, has spoken to me quite a bit. Architecture is also one of the forms that have helped me think through this question. I think of cinema as the art of time. Architecture is the art of space. It also constructs our sense of emptiness. It makes us see nothingness and absence in a way that, without it, is almost invisible to us.
Once I discovered the architecture in Columbus, I deeply wanted it to be a part of the first film that I made".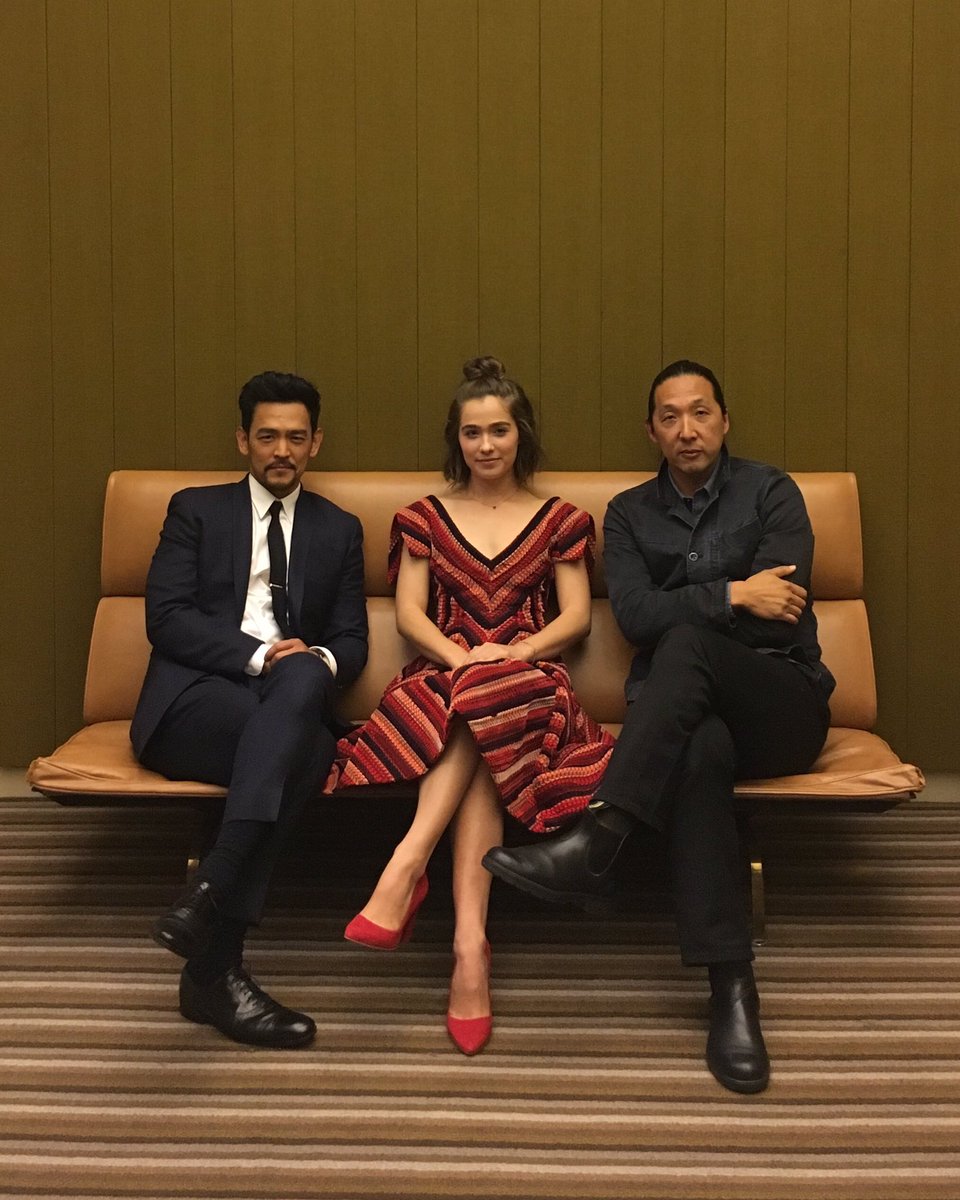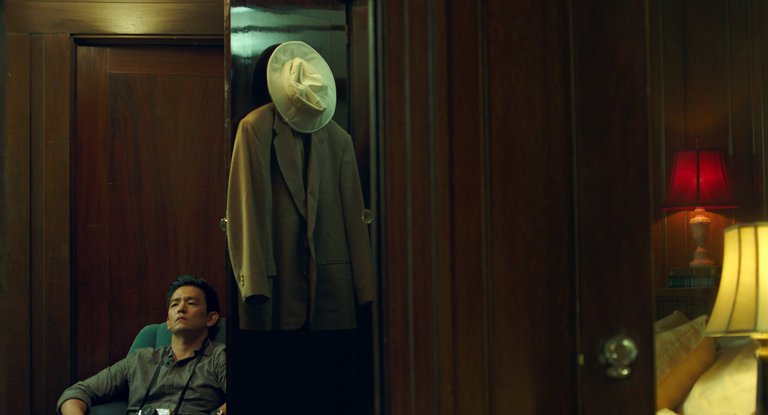 One Last Thing…
The movie premiered at the 2017 Sundance Film Festival and after receiving critical acclaim it has been nominated for 3 Independent Spirit Awards: Best First Feature, Best First Screenplay, Best Cinematography (Elisha Christian) and Piaget Producers Award (Giulia Caruso and Ki Jin Kim.)
Apparently, Kogonada has gone back to the American city to create a sort of behind the scenes documentary about the movie, so we will have the chance to discover more about cinema-architecture and human beings-architecture relations and connections.
Out of 5 Monkeys