In the exact moment you meet Bronagh Waugh, you are hit by a hurricane of energy: a strong, proud woman who loves her job to madness.
Right after that, while talking about life and stuff, you get to know a delightful person, with whom to have a good chat, of a unique intelligence and sympathy.
And when the interview is over, you realize you would like to be her best friend. Forever.
Love, fun, passion, and desire to explore the human mind, especially the craziest and complicated ones: this is what makes Bronagh a unique actress and person.
After starring in "The Fall" series, we now find her in the film "Steel Country," and in the TV series "Unforgotten," always giving life to complex and strong characters, yet she doesn't want to stop there: between Italy, a bit of darkness from Denmark and the dream of portraying, someday, a warrior like Boudica on the big screen, Bronagh has overwhelmed us with her ideas and words.
Do you want to know her (incredibly funny) epic fail on the job? Or what is the best pub to visit while in Northern Ireland? Or what are her next projects? So, come with us and meet her.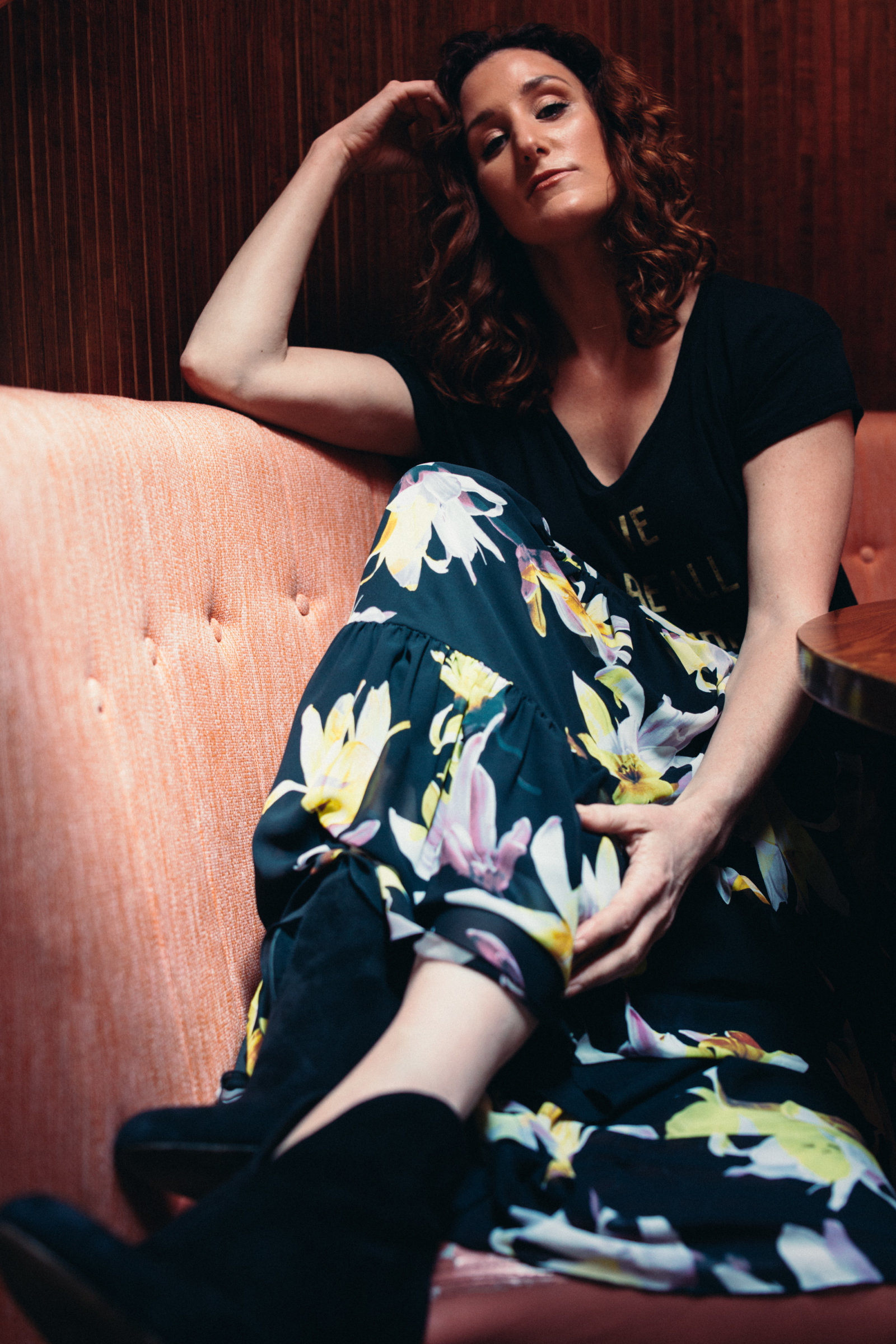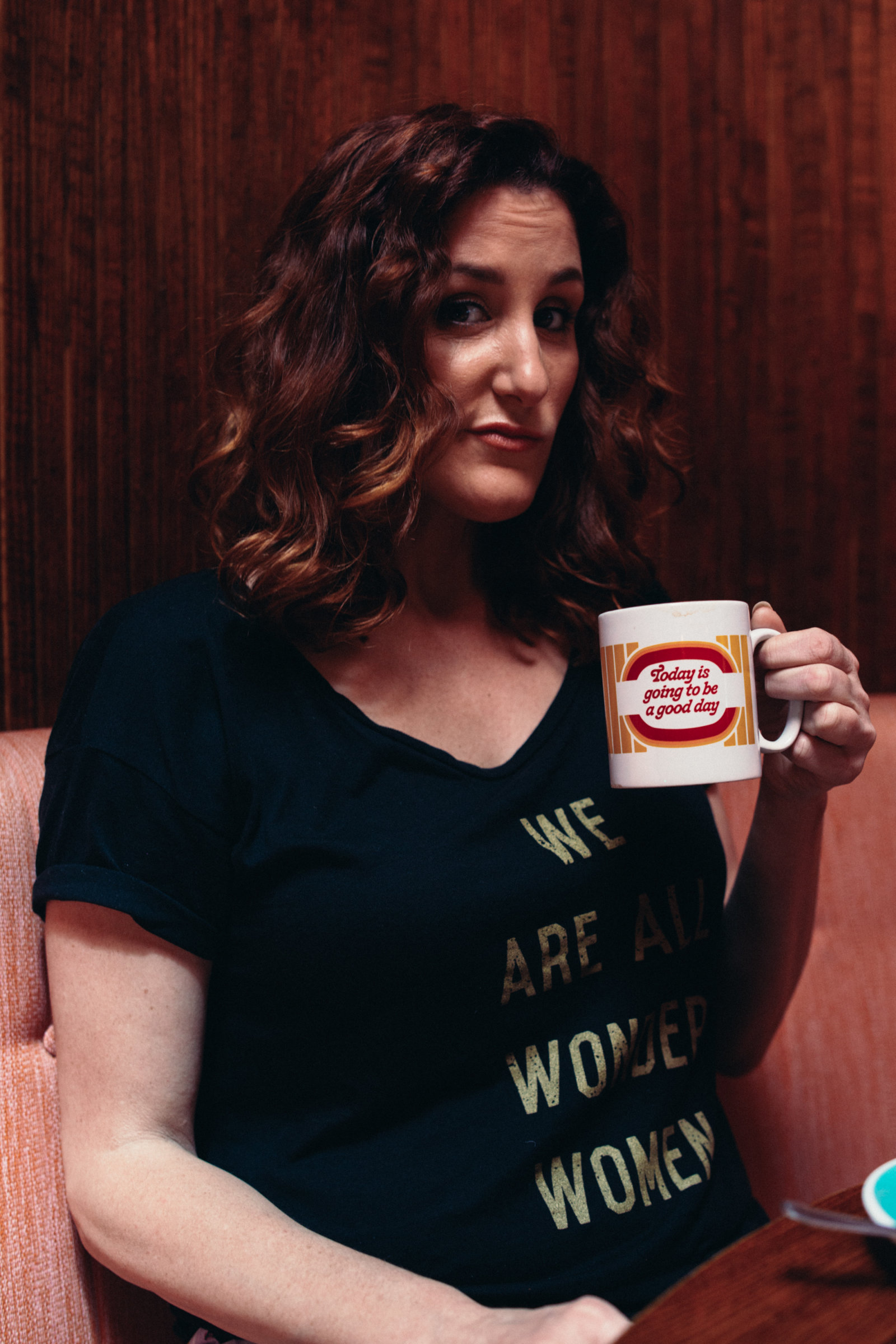 _______________
When did you fall in love with acting the first time?
_______________
Oh gosh! Well, for me I was an only child, so I think it started early on because I liked to make my parents laugh, I was always around a lot of other adults and I would put on a show or a play for them when they were all sitting around drinking and having dinner. So, I think I kind of started quite young with performing, and what I also loved was the imagination, it's like being able to escape to a different universe or world. Acting is basically being a giant child, you are being asked to make believe and suspend belief and create this entirely new world and as you get older we are thought to suppress that imagination and that kind of being playful. An actor's job is to basically unravel and pick all of that and get back to being two-years-old again. So I love it, it's a joy.
_______________
What was one of the best experiences you have had so far?
_______________
It's quite difficult to pinpoint one particular thing because I've had such a varied career. I think there have been a couple of different things that have been highlights and for me one would have been "The Fall;" definitely it was my opportunity to move up a step in terms of the television I had done before, it was a very big opportunity to get such an incredible run to work with Gillian Anderson and with Jamie Dornan as well.
So that was a career highlight for me and then probably also when I got my first American film, that was a big opportunity because I'm working with the producer from "The King's Speech" who's incredible and he has done incredible work and to work with Andrew Scott was just an absolute pleasure and I learnt so much from him and to work in America, doing my first American role, it was really exciting.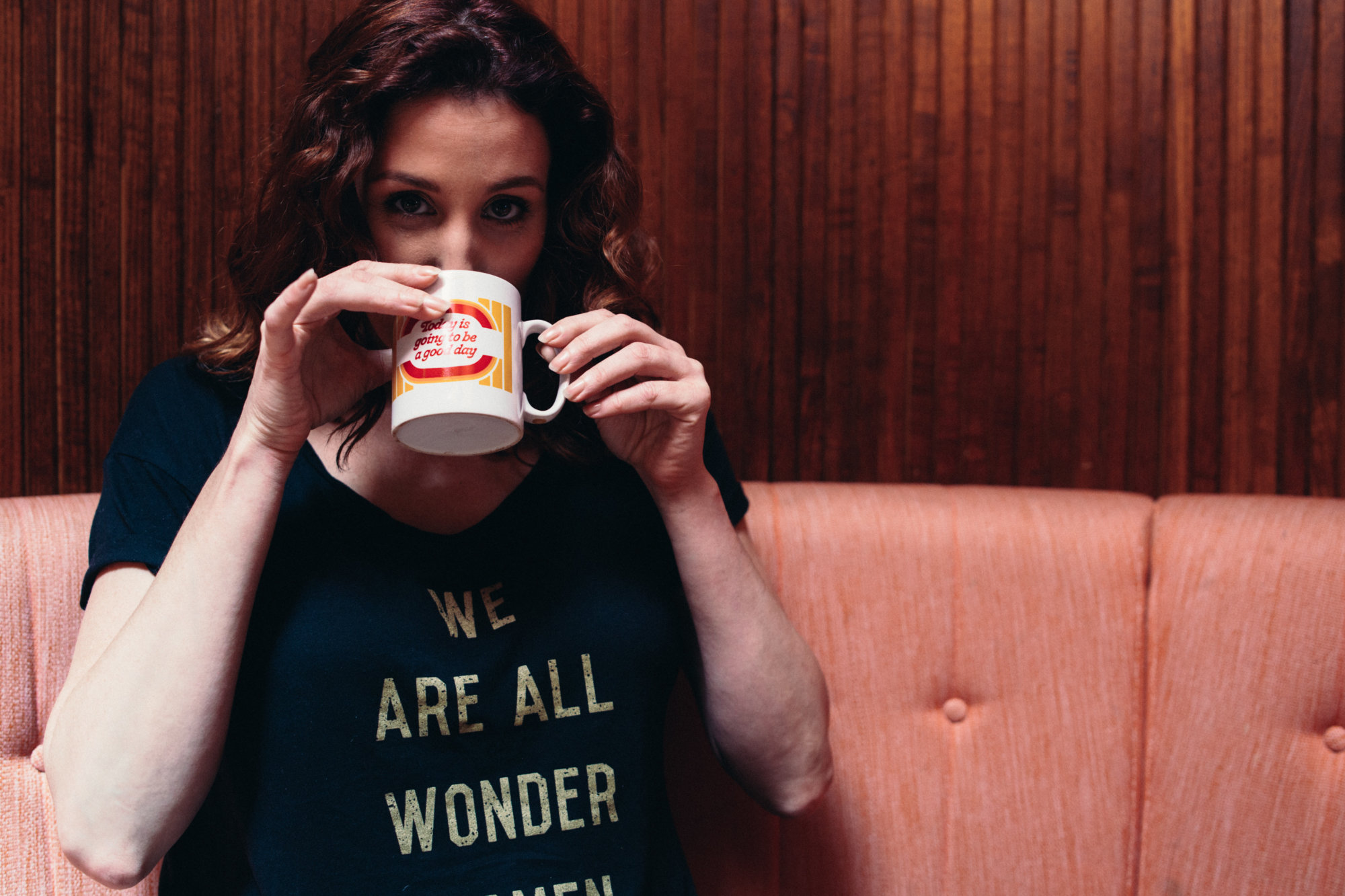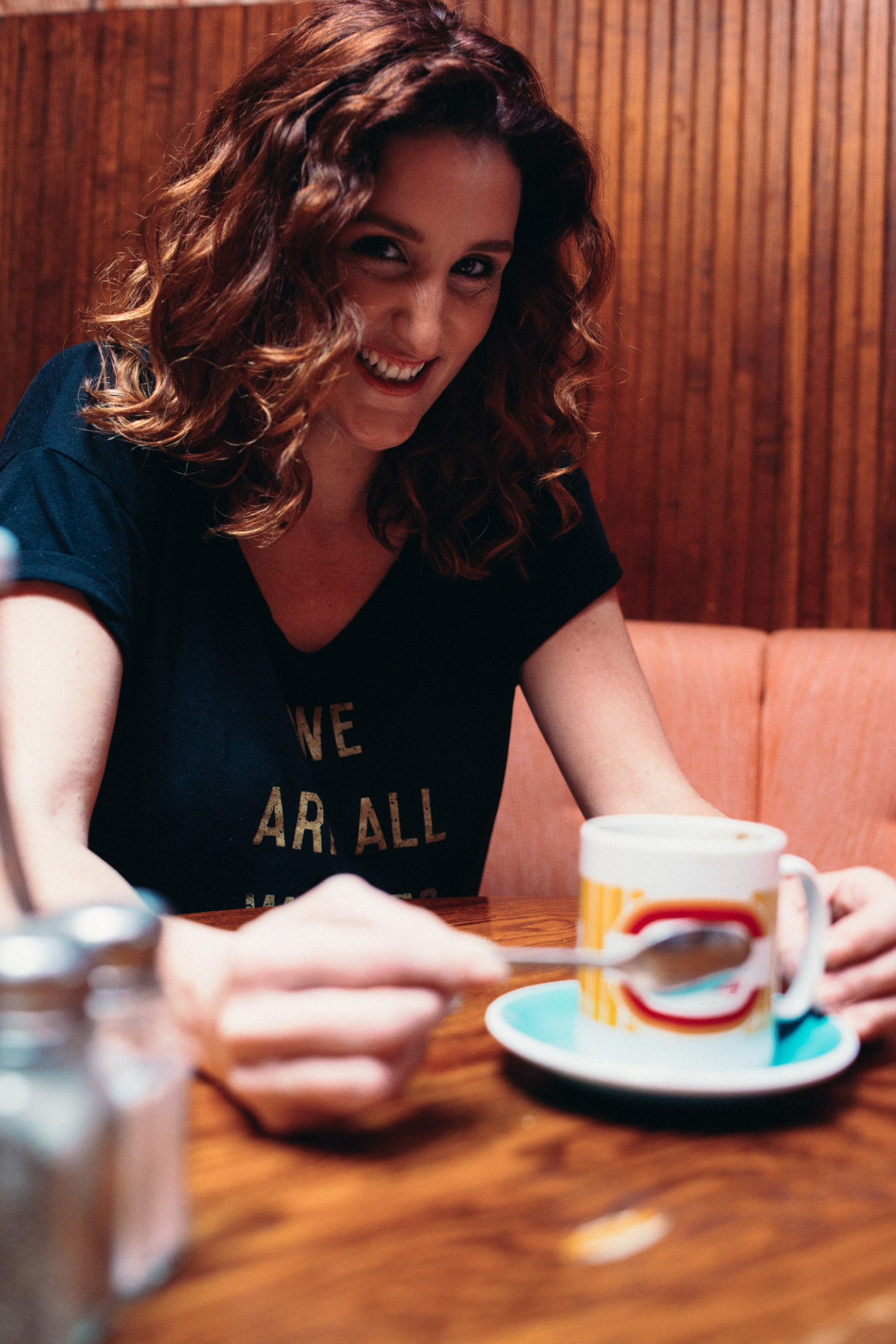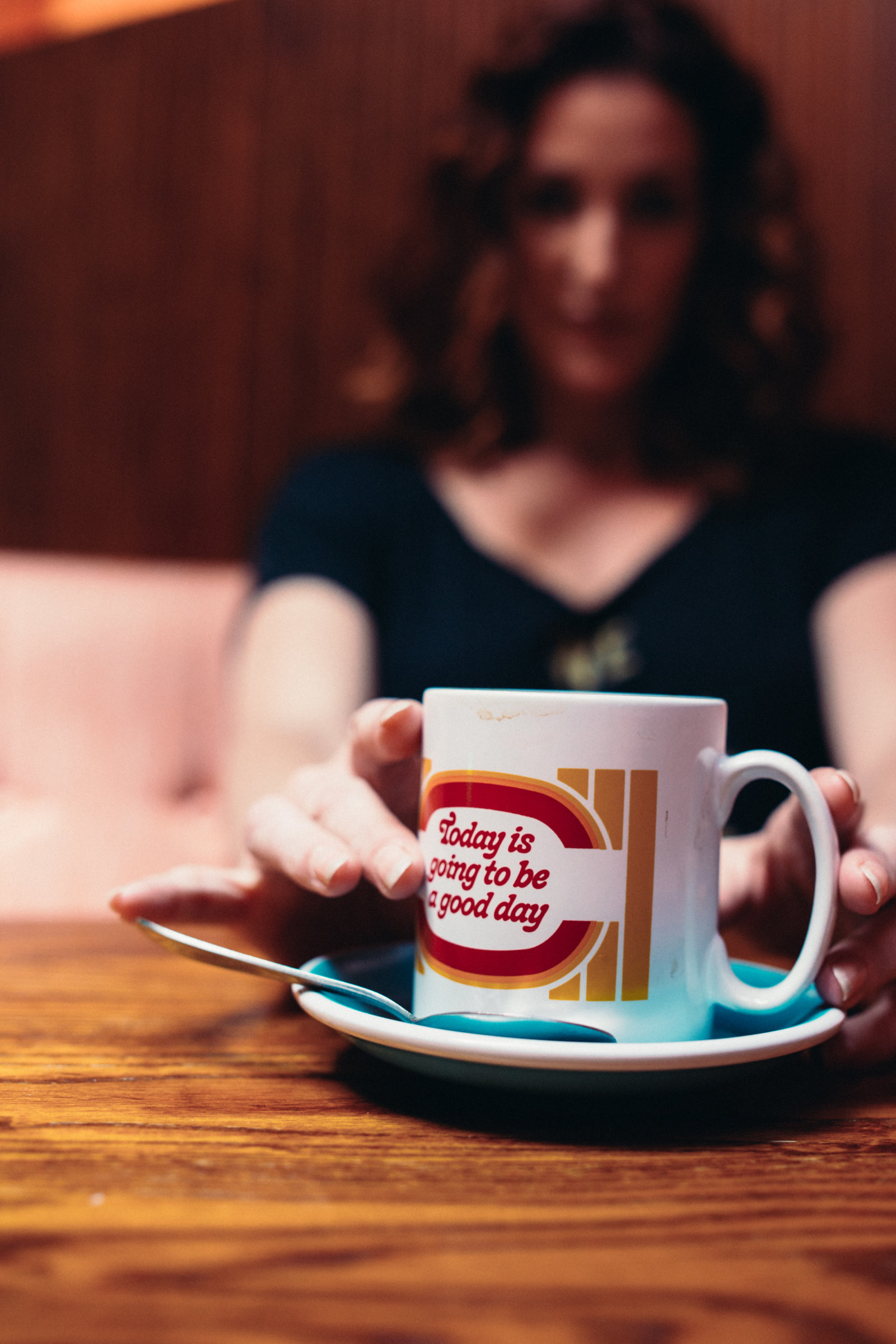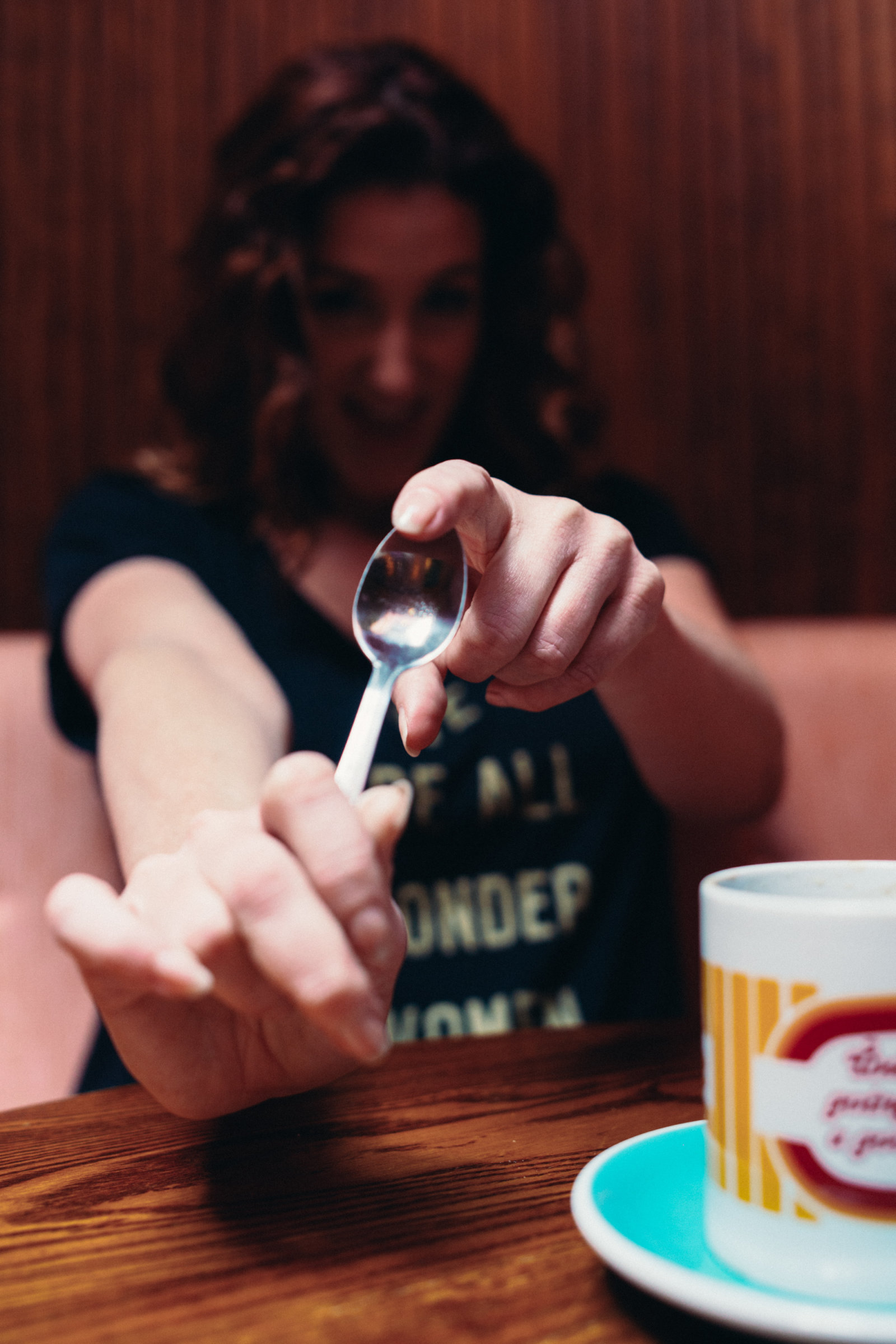 "Acting is basically being a giant child, you are being asked to make believe…"
_______________
About "The Fall," how did you prepare for such an intense role?
_______________
It was really difficult.
When we started in the first series I knew I was going to be a neonatal nurse so I went to the local hospital, to the ICU for babies and I watched the nurses work in the neonatal care unit. That's a part of what I did because I had quite a lot of technical stuff to do with the babies in the first series and then the second thing I did was to look at wives and partners of serial killers by reading a lot of books and interviews about that, but everybody I reached out to didn't want to talk to me on record or off record, it was very difficult to physically speak to someone which I understand, especially now that I've filmed all the three series; I have experienced a little bit of what it's like and it is that you don't want any kind of intrusion into your privacy at all because your family name has been dragged to the mud.
I also read quite a lot of books about it and looked into the psychic of how these women did not know and actually it happens very easily, like you would not know if your partner was a serial killer. Human beings have an ability to lie very easily.
_______________
That was one of the incredible things of the 3 series, he was incredible as a family man…
_______________
He was a brilliant dad and a good husband and then also this psychopath but, from the research I did, I found out that is very common: many women do not know, they have no idea and that's devastating for them because this person that you think you love and you share children with, is actually a complete 180 turnaround of who that is.
It's shocking and it makes you feel very stupid and you feel like the hood has been pulled over from your face. A lot of people comment "you would have known" but when you are into, it's too hard. I think that the one thing that separates human beings from any other group of animals on this planet is the ability to lie. We are the only animal on this Earth who has the ability to lie, I find that fascinating and it changes our dynamics, how we live socially, how we live on the planet, it changes our relationships and I'm a very trusting person but it's amazing the deceit you have around every single day. The more normal they are the more worried you should be (laugh).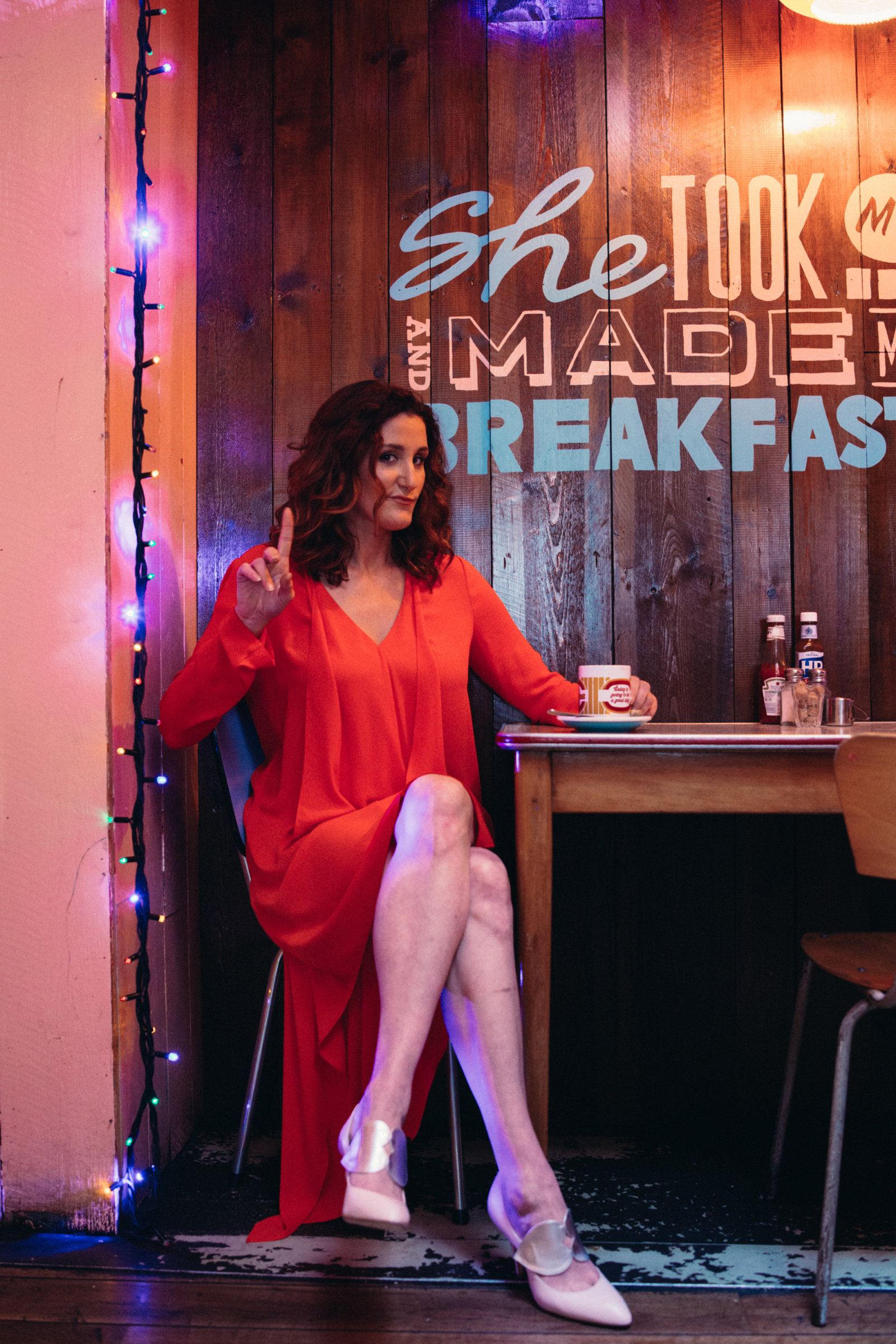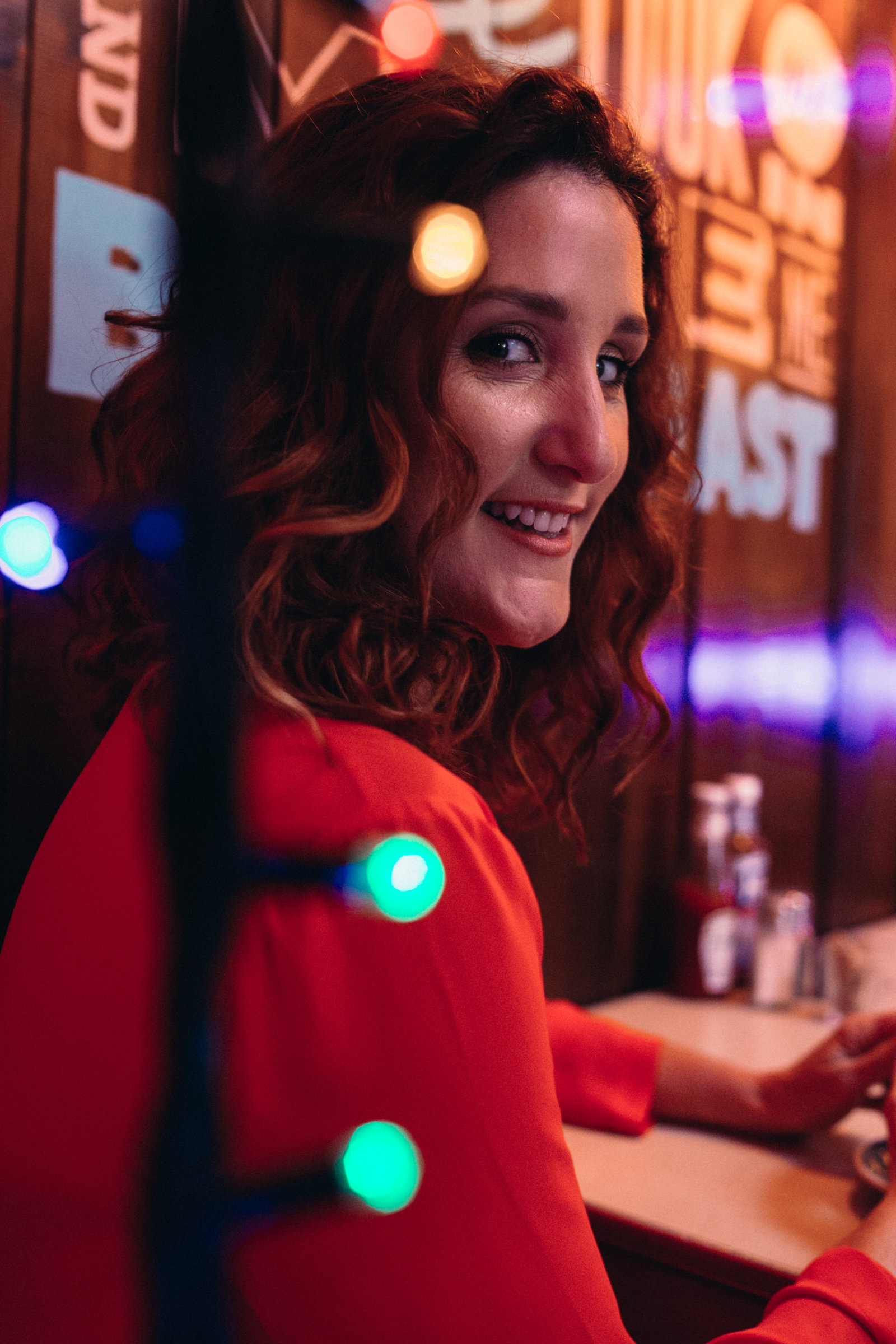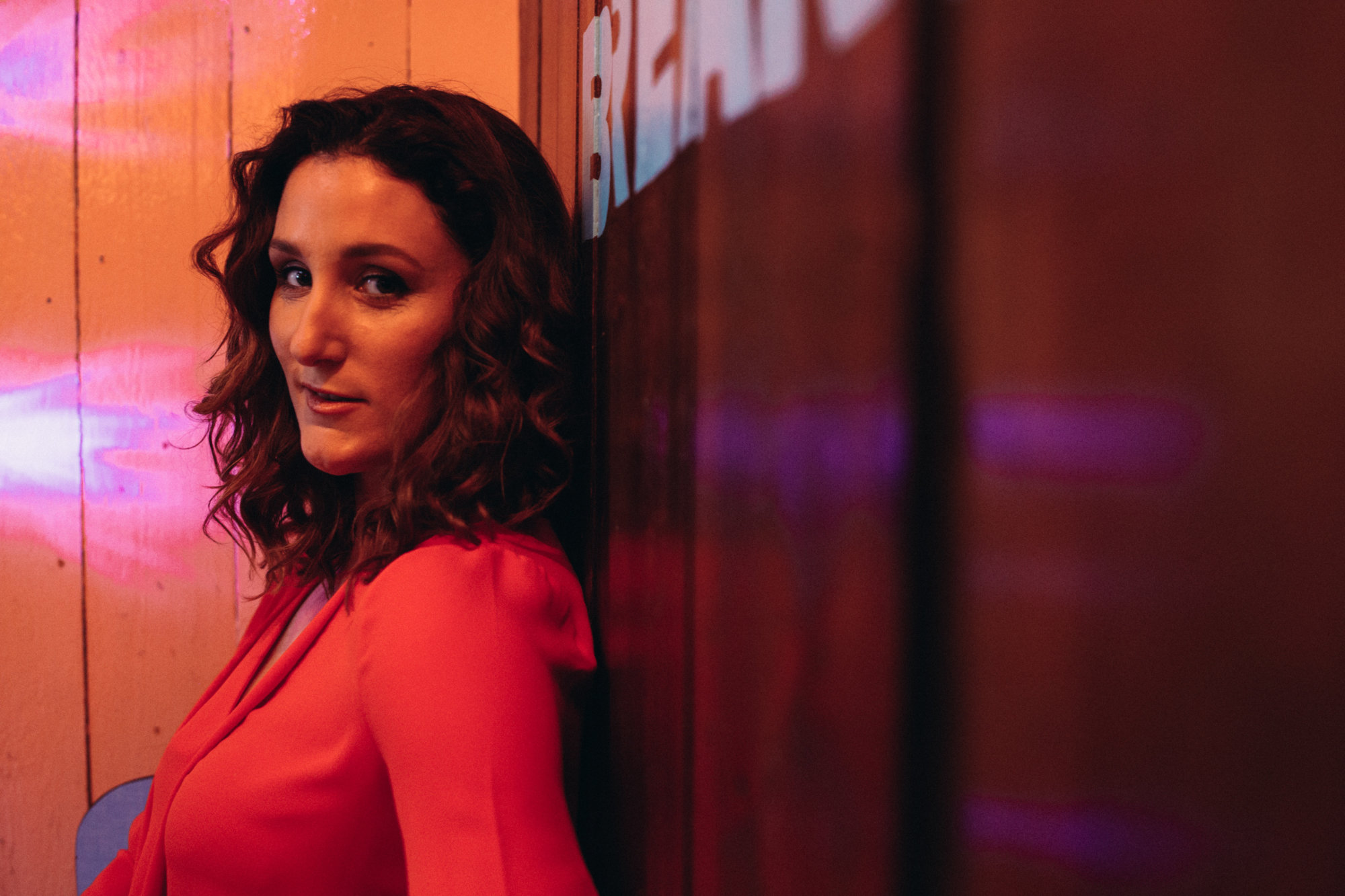 "We are the only animal on this Earth who has the ability to lie, I find that fascinating and it changes our dynamics, how we live socially, how we live on the planet, it changes our relationships…"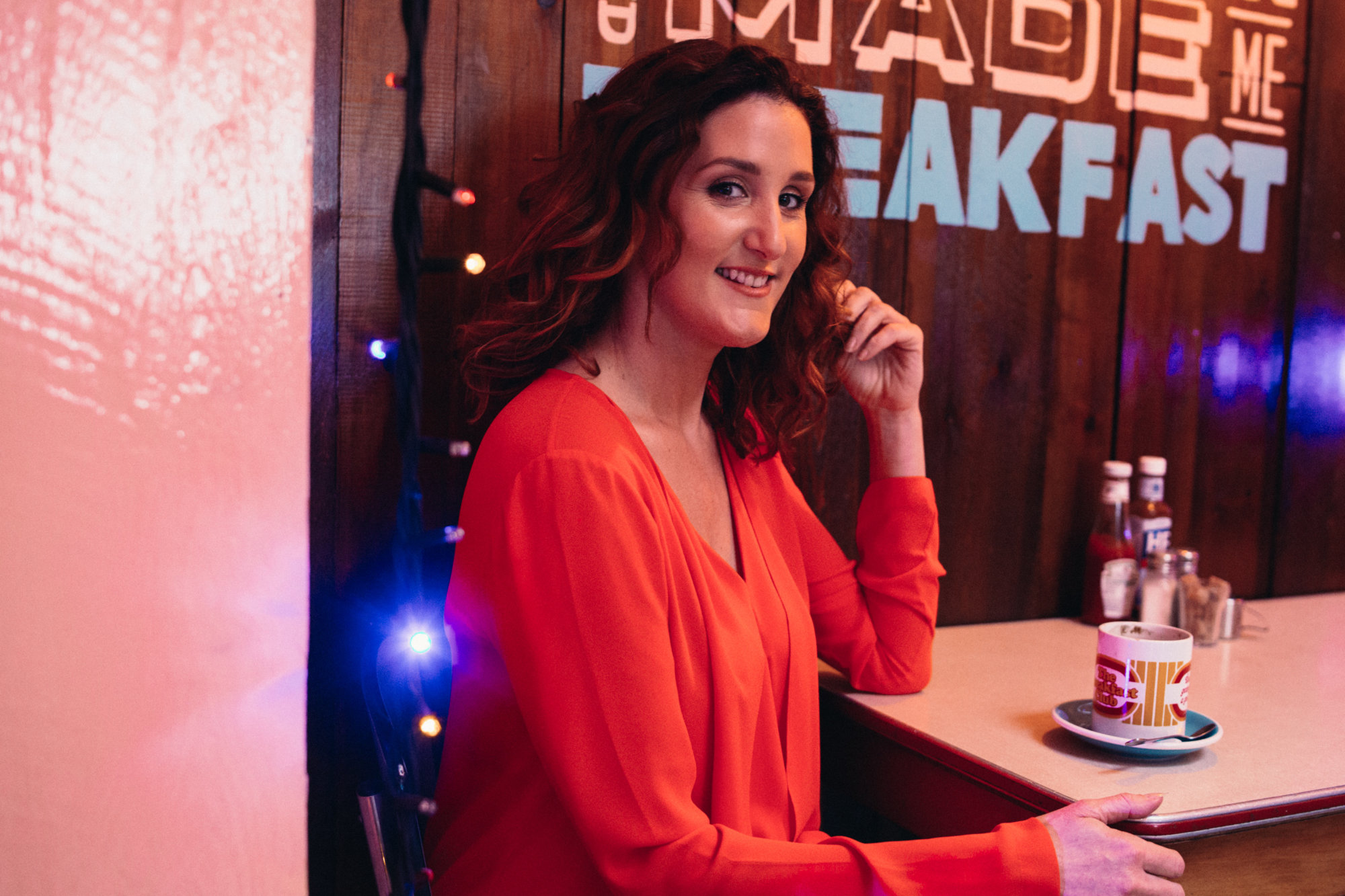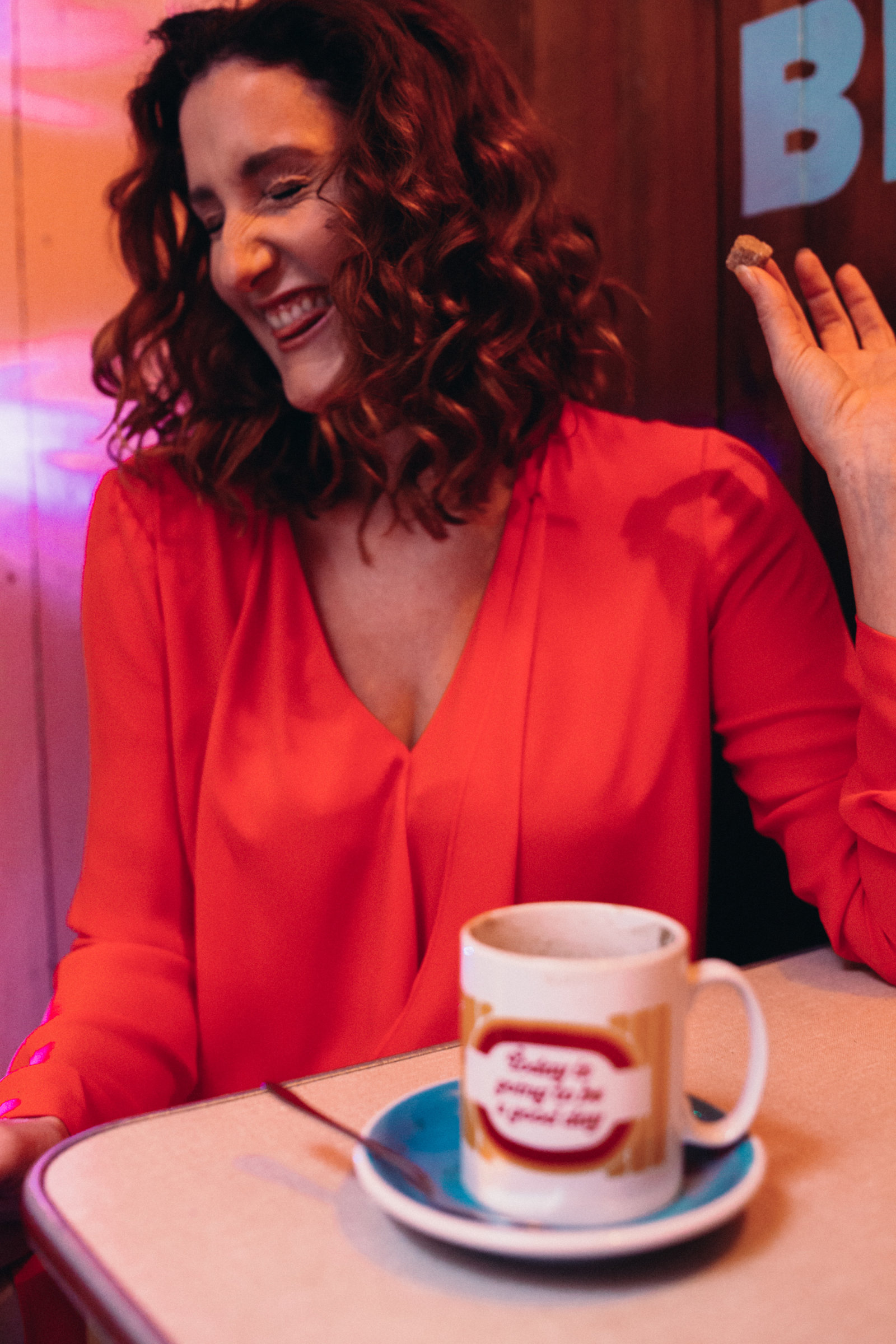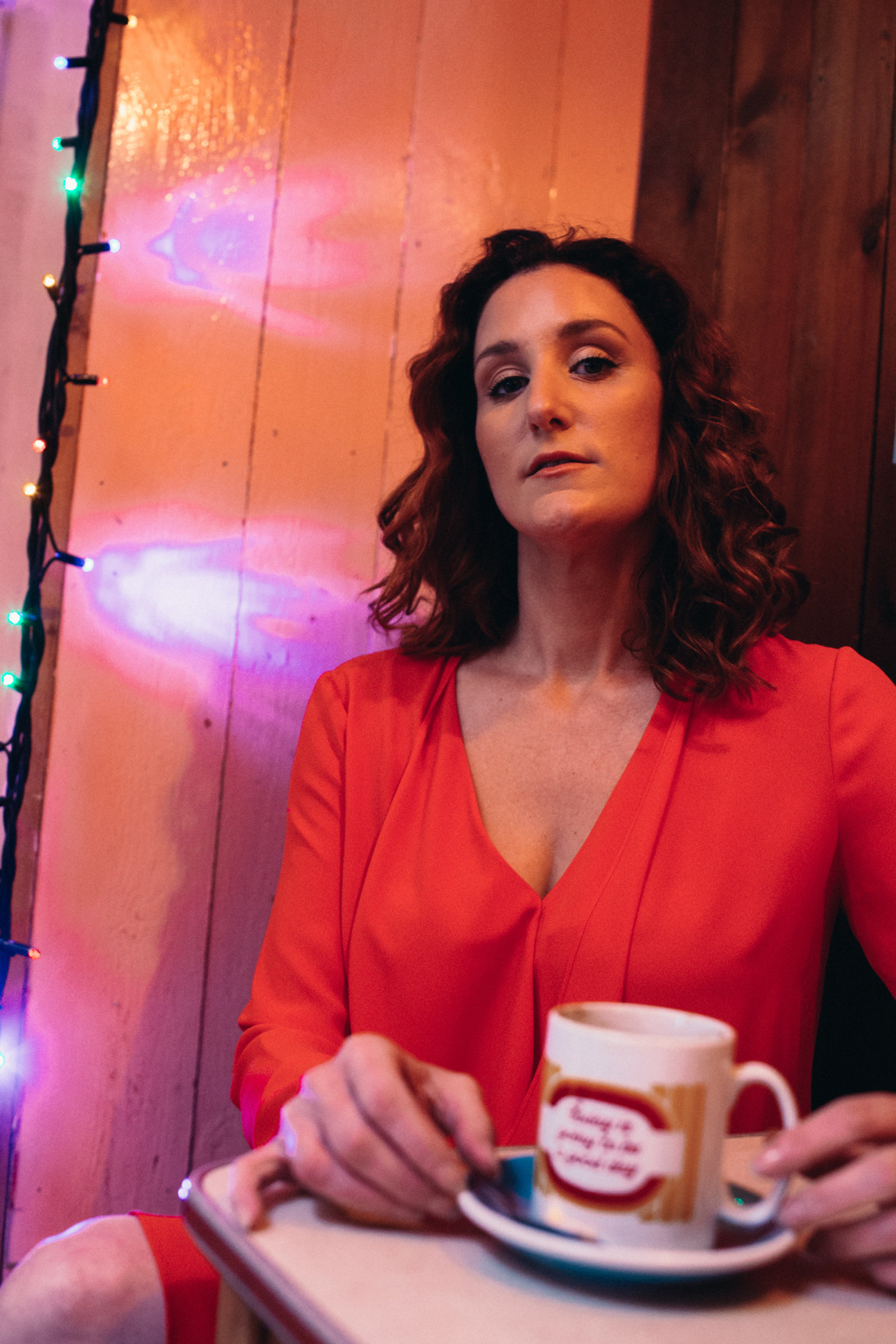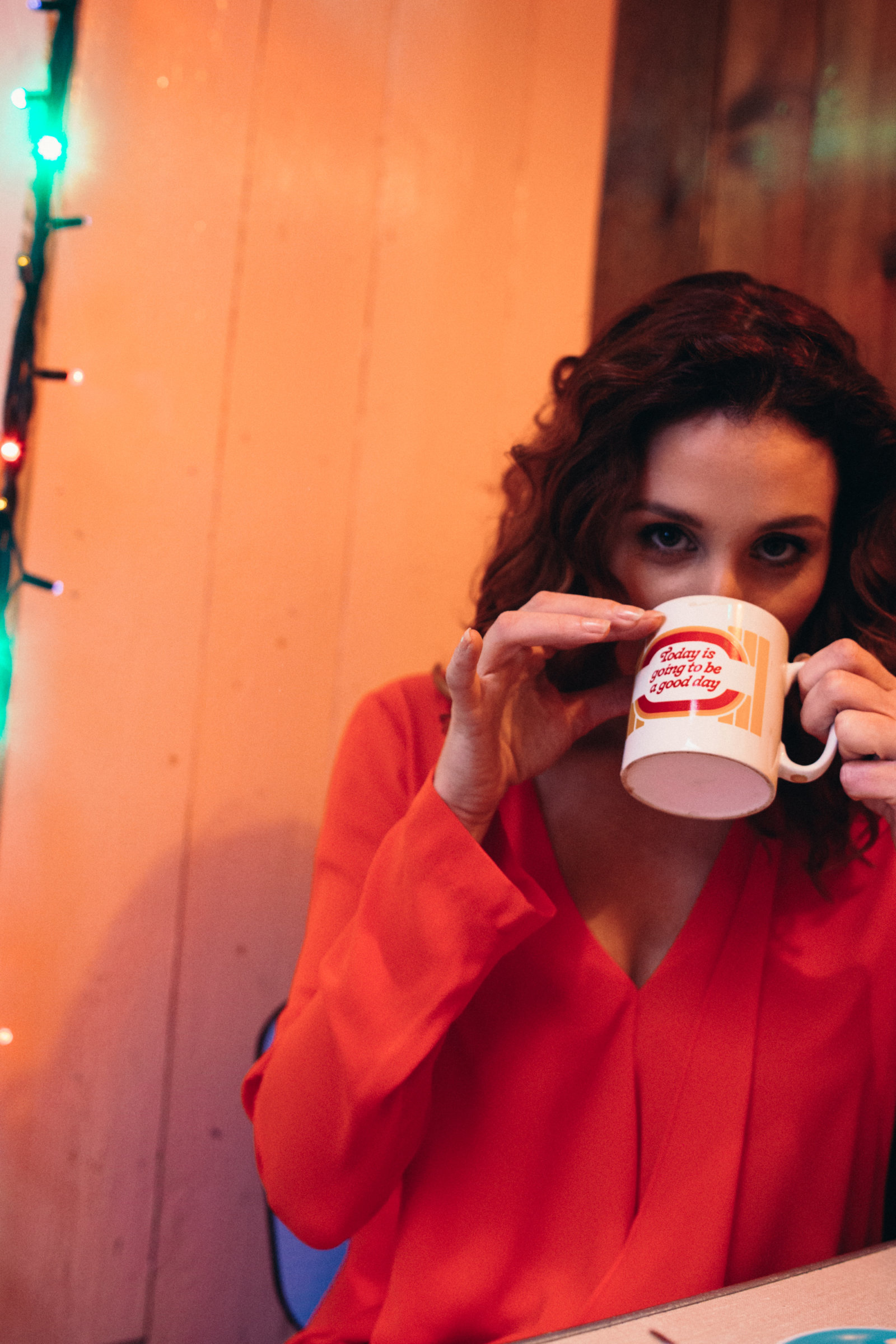 _______________
You have worked in Ireland, UK, US, and Canada, where would you like to work next?
_______________
I would love to work in Italy, I learned a little bit of the accent and language and I would really love to work there, I think that the passion that Italian people have is very like the Irish, I think we have a lot of similarities.
I love Ireland…
Do you? See, I think Italian and Irish people get along very well, that's why I have a lot of Italian friends, I think we have a real connection of similarities, the same sense of humor, same kind of family tradition values, culture, and a real passion for things. So I would really love to get involved in something where I would have to speak the language.
I would also love to do something in Africa, a film came up a couple of years ago with an opportunity to work in South Africa, and I think that would have been a very unusual different experience.
And there is a lot going on in France at the moment and I actually did a bit of accent coaching for a French actress that had to learn an Irish accent so I've been watching something of the things she is doing as well and it seems like a very healthy industry.
Denmark is huge as well, there are some directors in Denmark I would love to work with, the director I've just worked with on "Unforgotten," Andy Wilson lives in Denmark, his wife is Danish and the Director of Photography is Danish as well, Søren Bay, and that was really special. Some of their series like "Broen" which is "The Bridge" and "The Killing" are so amazing, so I would love to work there as well.
_______________
They are really dark…
_______________
Exactly, the female characters, like especially "The Bridge," the female character in that is incredible and such a detailed character. I think we've seen that a lot more here in the United Kingdom but it's so refreshing to see a woman in her forties who's got so many different layers to her, and she is autistic and she doesn't give a f**k about anything, she has sex with whomever she wants to.
It's just so refreshing to see that on cinema.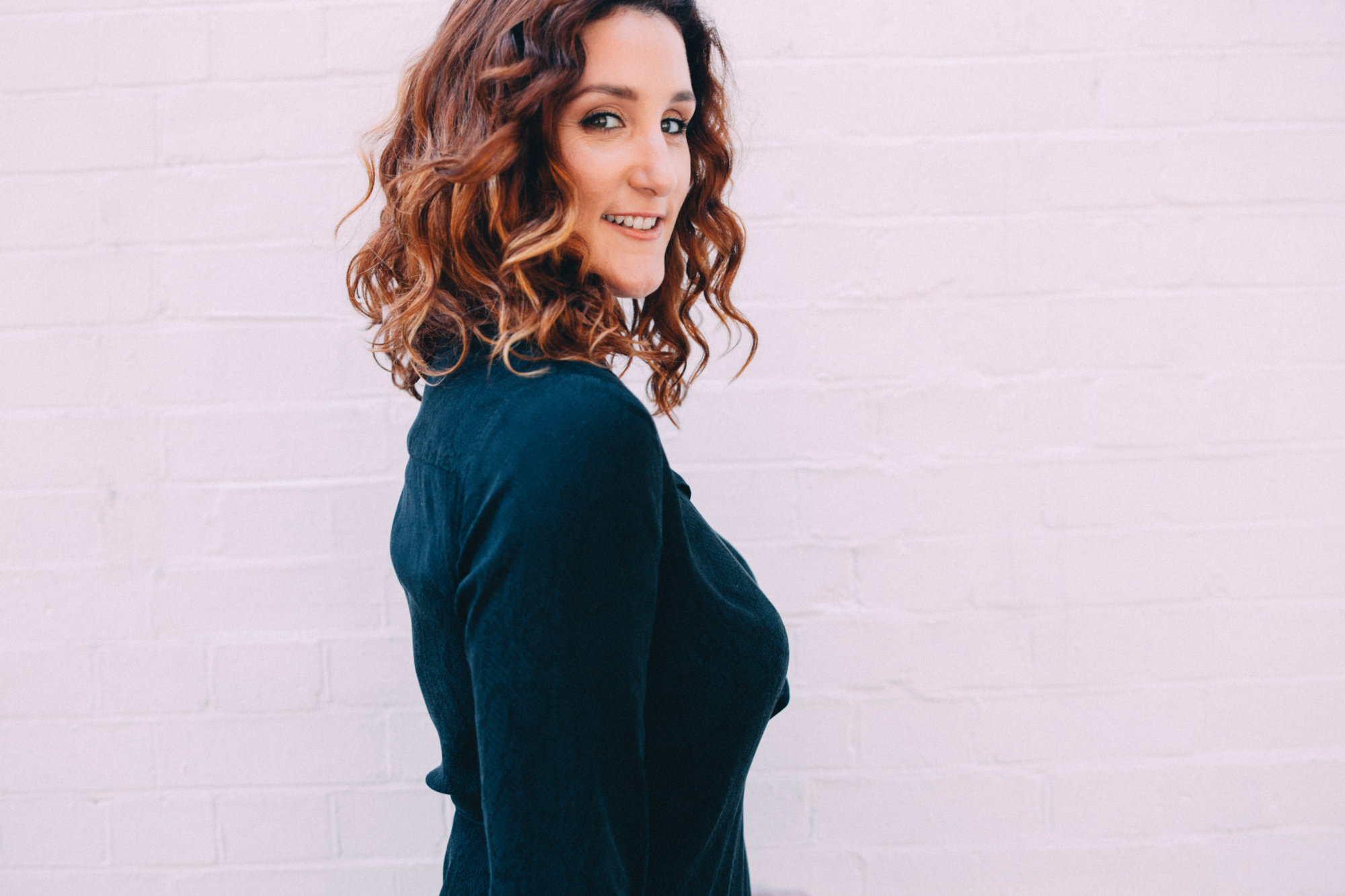 "…it's so refreshing to see a woman in her forties who's got so many different layers to her…"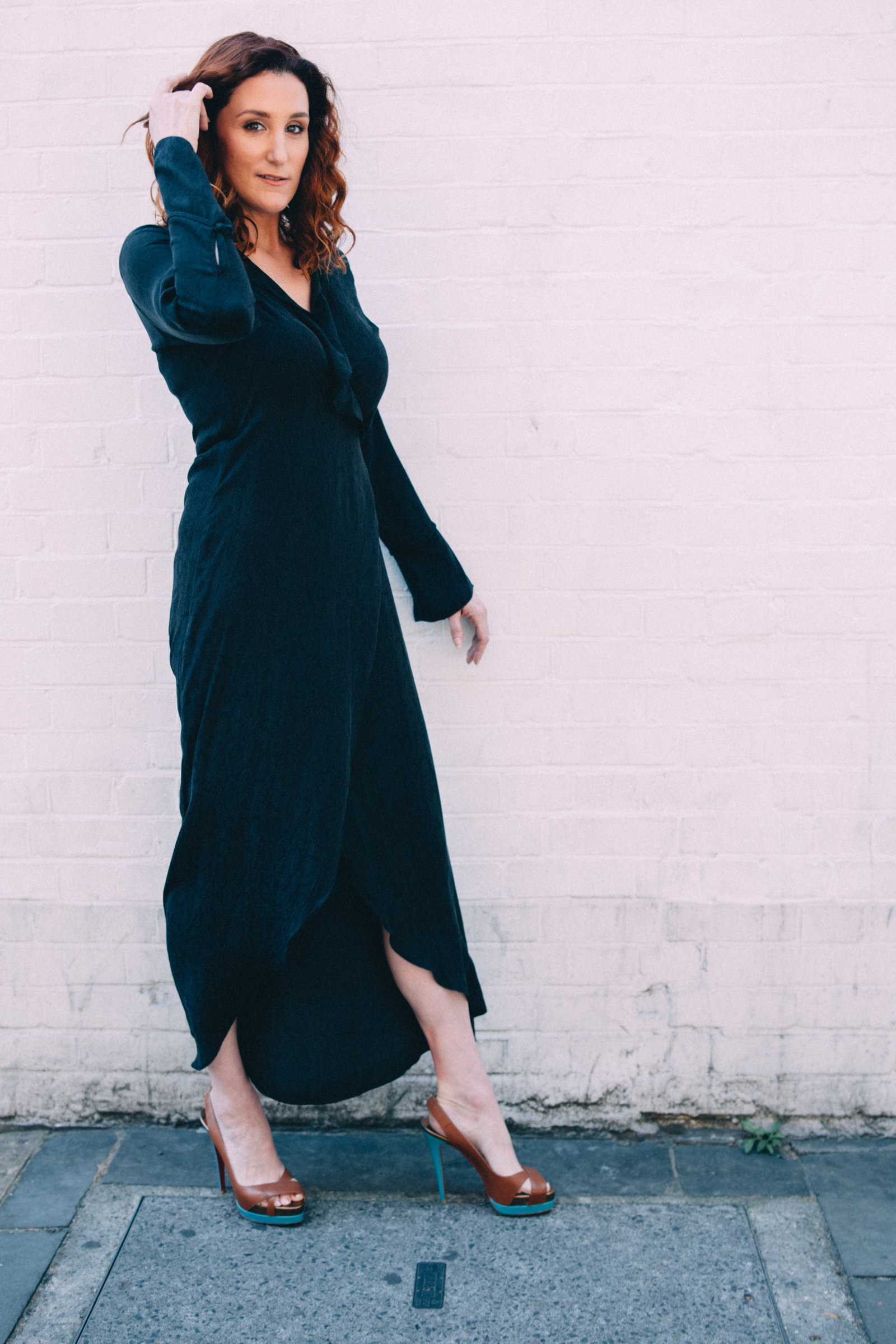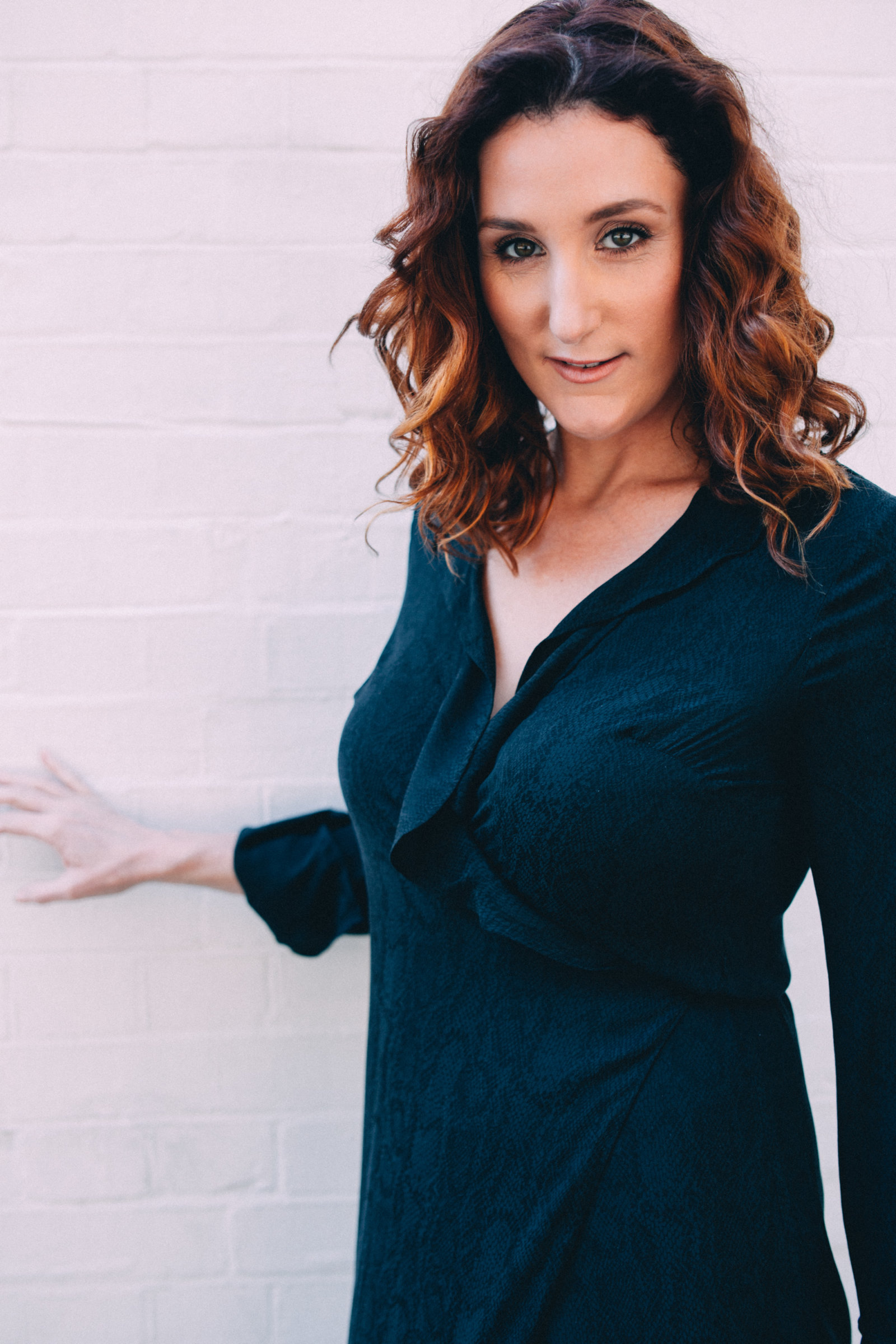 _______________
"The Fall," "Unforgotten" and "Steel Country"…are we seeing a pattern here? Would you say drama/thriller it's your favorite genre?
_______________
Yeah, there is a lot of drama. It's really funny, on "Unforgotten" it's an incredible role I've got, but in nearly every scene I'm devastated or crying but when I met the other actors and the director they were like, "you are so bubbly and happy." It's really odd that I keep getting roles in which I have to be incredibly intense and emotive because I'm nothing like that in real life.
And thanks God, I've just finished doing sit-com episode for which I was like "Yesss, it's so nice to do something happy!" but I wasn't sure if I knew how to do it, but even there, there is a bit where I have to slap a guy and I ended up making it really intense. And the director was like, "maybe not so dark, let's lift it up a bit, we should be laughing not going like, 'oh my god'." So I always seem to find the drama in something, and I enjoy it, it's a pattern for me that I've enjoyed and what's lovely is that it crosses Countries so on "Unforgotten" I'm playing an English character, in "The Fall" I'm Irish and in "Steel Country" I'm American. It's lovely that I gain this broad spectrum and being able to explore this genre in lots of different accents and different Countries.
_______________
What about "Steel Country," about your role, how did you prepare?
_______________
So I play Donna and she is a garbage disposal lady, she works on a garbage truck with Andrew Scott's character who's called Donny and they are best friends, from a very working-class family; it's set in Pennsylvania where it's old steel mill town so they used to rely on factories and producing steel but that's now been outsourced in China and in other places and now the town has become very poor and there are no jobs anymore.
We play two best friends that are running this garbage truck around the neighborhood and Donny has Asperger Syndrome and he notices one day that a little boy is not at the window and he sees him every single day and he doesn't see the little boy and he starts to question about it, and he uncovers that there has been a murder, the body is found and the police is trying to make it out like it's been an accident but Donny knows that there is something that is going on, so he makes it his mission to find out.
My character is very tough, very tom-boy, very street smart, and he's very innocent, very trusting because he has Asperger so we make a really good team, because I kind of protect him, I care about him a lot, I tell him, "you can't be doing things like that, you can't be going around talking to people and accusing them of things like that." So it makes a really good team, the whole thing is a drama, and a kind of very tense slow thriller, it's a slow burn, you really have to be concentrating in watching it, but it's great, it was such a wonderful experience.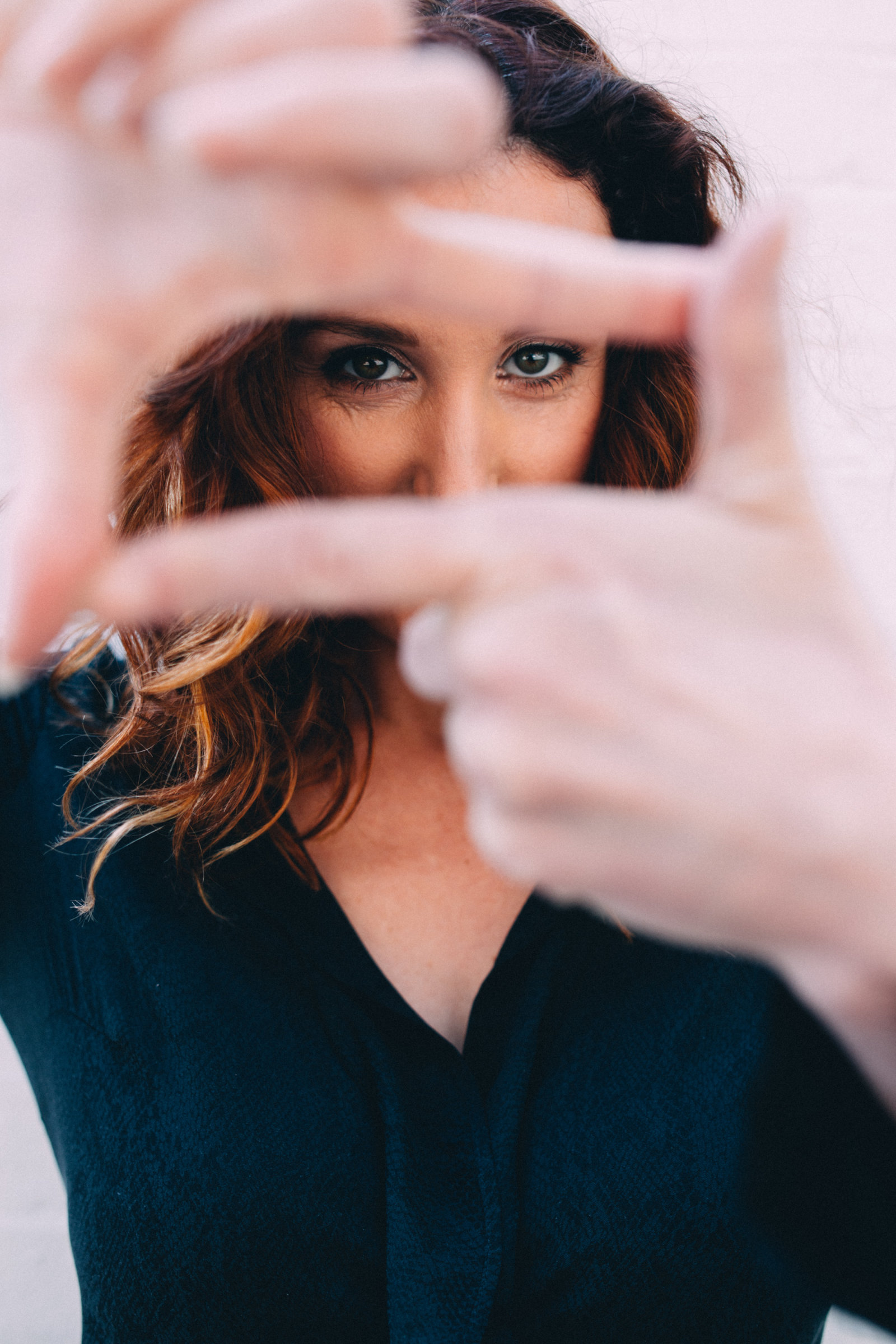 To prepare for it Andrew and I worked in a garbage disposal place, which was in Georgia in like a 40° heat, so the smell of garbage was so sweet and hot, a really acrid smell. And you wear this big overall with the jacket and boots and gloves. It was so HOT! Like we were doing a scene in a truck, and in it there was no air conditioning, he's got a hat on, one of those hats with ear flaps, big overalls, I've got overalls too with gloves on and we sat in this crap and garbage thrown in the scene and somebody checked the thermometer and it's 47 degrees Celsius in this thing. The two of us are just looking at each other and we are actually swaying and we couldn't remember our lines because I was just concentrating on breathing!
So yeah, that was a master challenge, working in that kind of heat and doing that job. I have a lot of respect for the people that go out there every single day, no matter what weather and do that. It's also a bit of an action film as well, I got to shoot guns, and that was really fun, I really enjoyed the action side of it, I'd like to do more of that I think.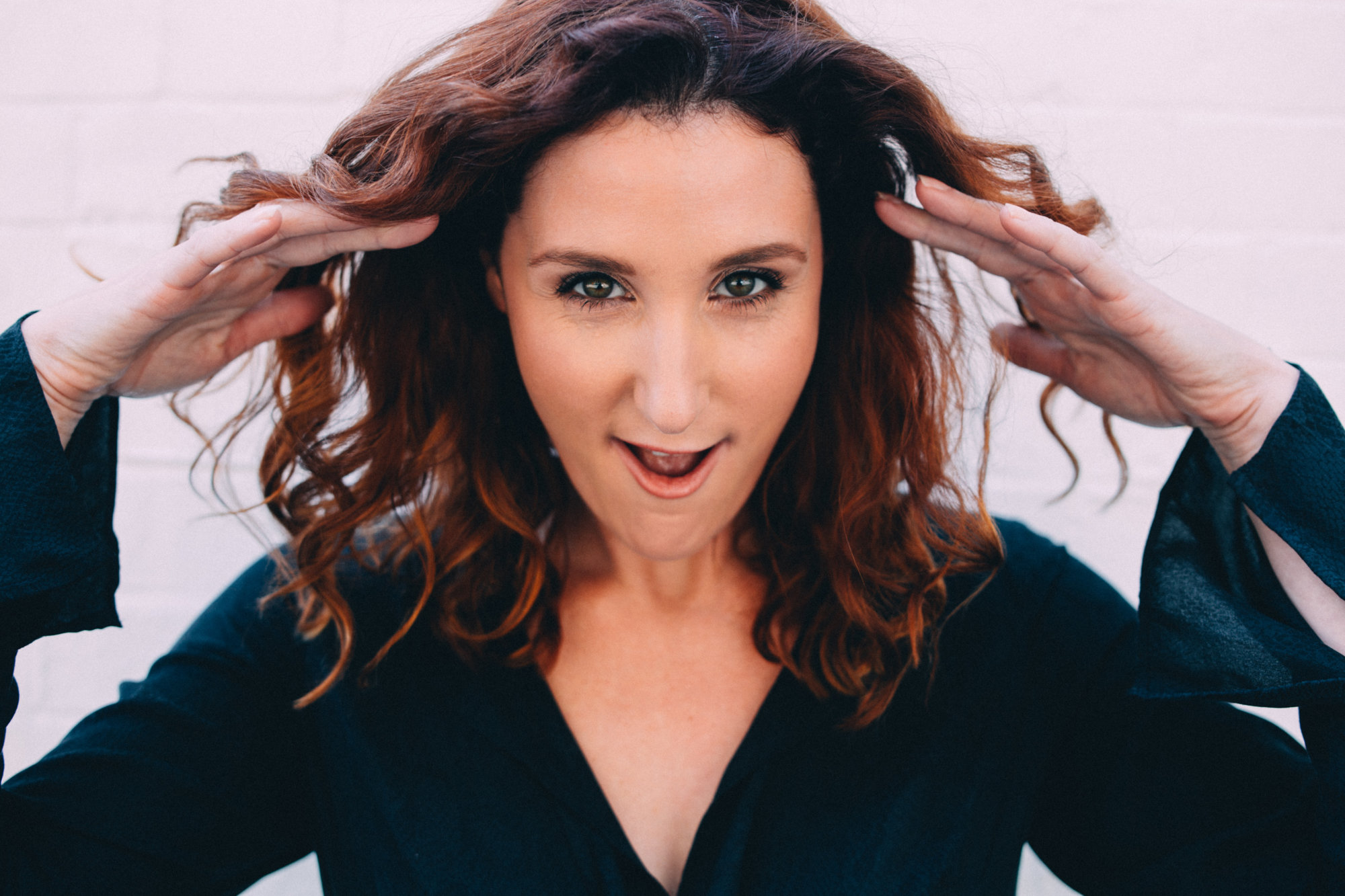 "My character is very tough, very tom-boy, very street smart…"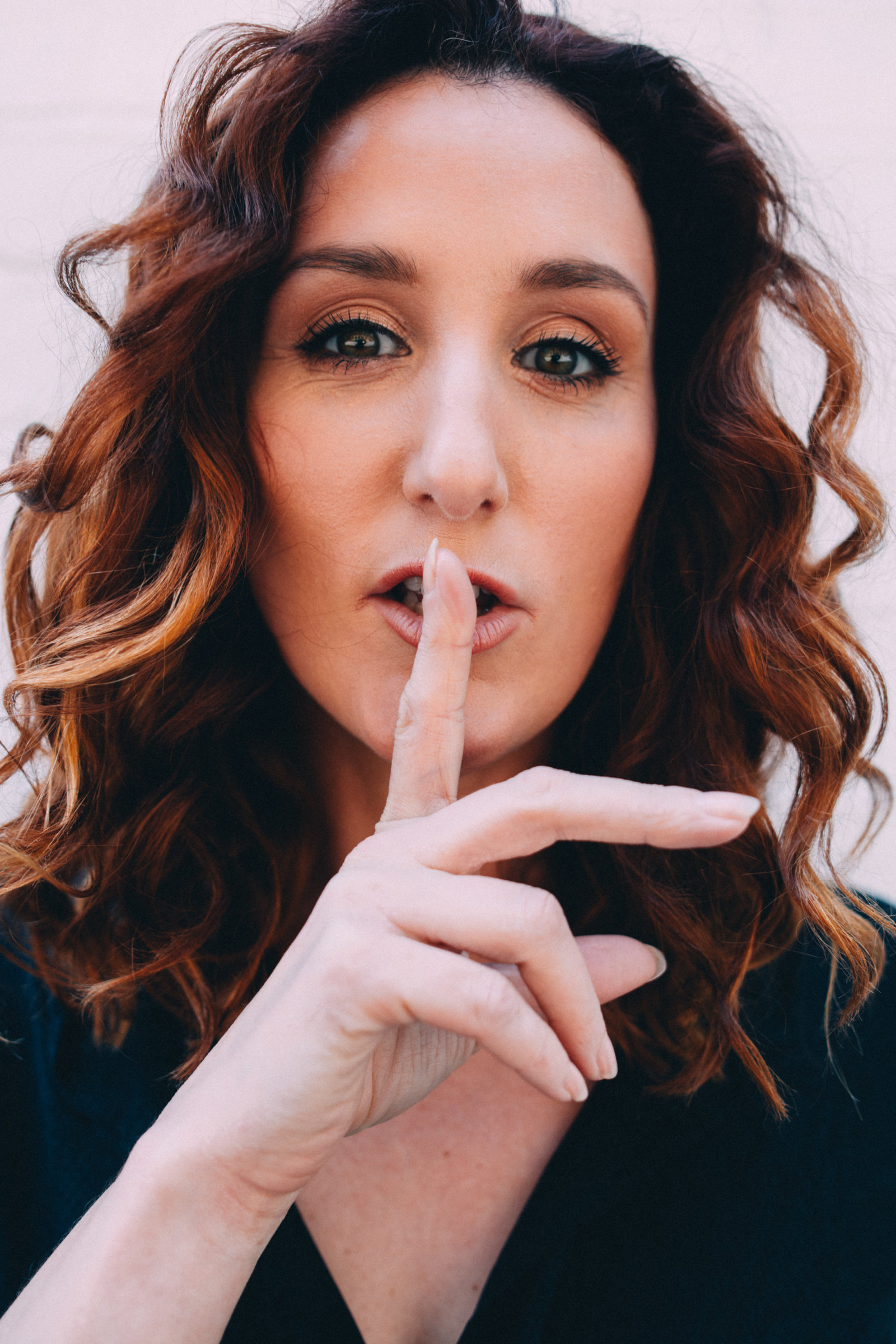 _______________
Your must have on set?
_______________
Probably chewing-gum because if you have to kiss somebody or sometimes you have to stand unnaturally close to someone and talking to them like we would never normally, so you need to have chewing-gum and perfume.
_______________
Your favorite quote?
_______________
"Throw love at conflict." My auntie Carrie told me that; it's something I carry with me everywhere. I'm learning, as I get older that challenging conflict with love, people kind of fear that, most conflict comes out of fear and if you take away their fear and give them love back, they will respond normally in a very good way.
_______________
The last series you binge-watched?
_______________
I watched "Safe" on Netflix because the guy who plays my brother in "Hollyoaks" and was also in "The Fall" with me, Emmett J. Scanlan is in it, where he plays the ex-husband who lives in the caravan, he's an Irish dad, and he's drunk and alcoholic. He is one of my very good friends and I know Amanda (Abbington) who plays the lead as well and I think she's a wonderful actress.
Then I watched "Evil Genius" which is a documentary series, a true story. It's compelling, I'm going to warn you though, in the first episode something very shocking happens that's quite violent and I wasn't expecting that and I wished someone had warned me about that. And what I love about it was like the woman in it, it's all about this serious mental health issues, she's crazy, and I'd love to play her (laugh). It's one of those things Netflix has made into a documentary and that they are going to make into a film: I bet my money on that! And it's probably going be Julia Roberts playing her, but I can try.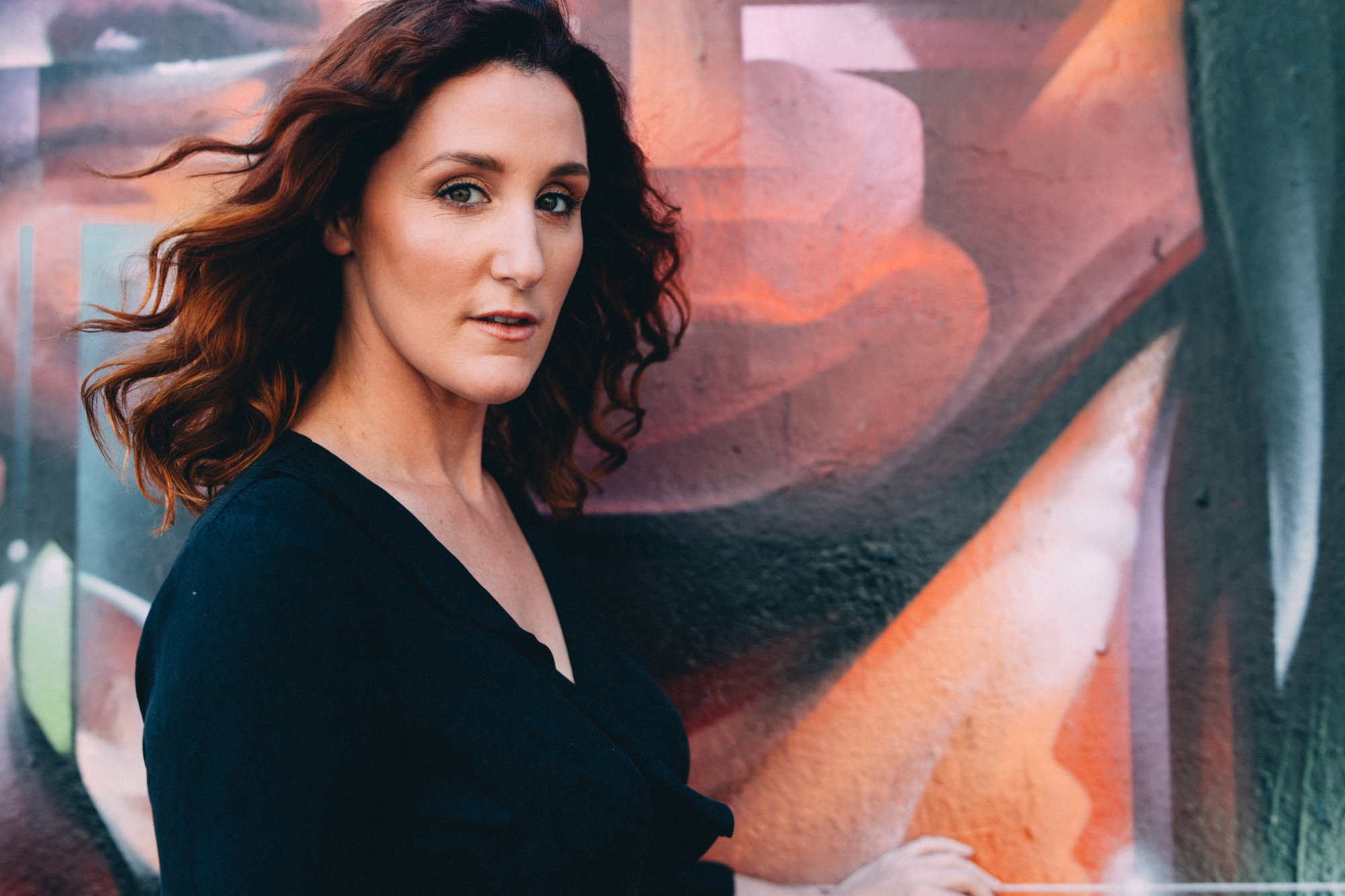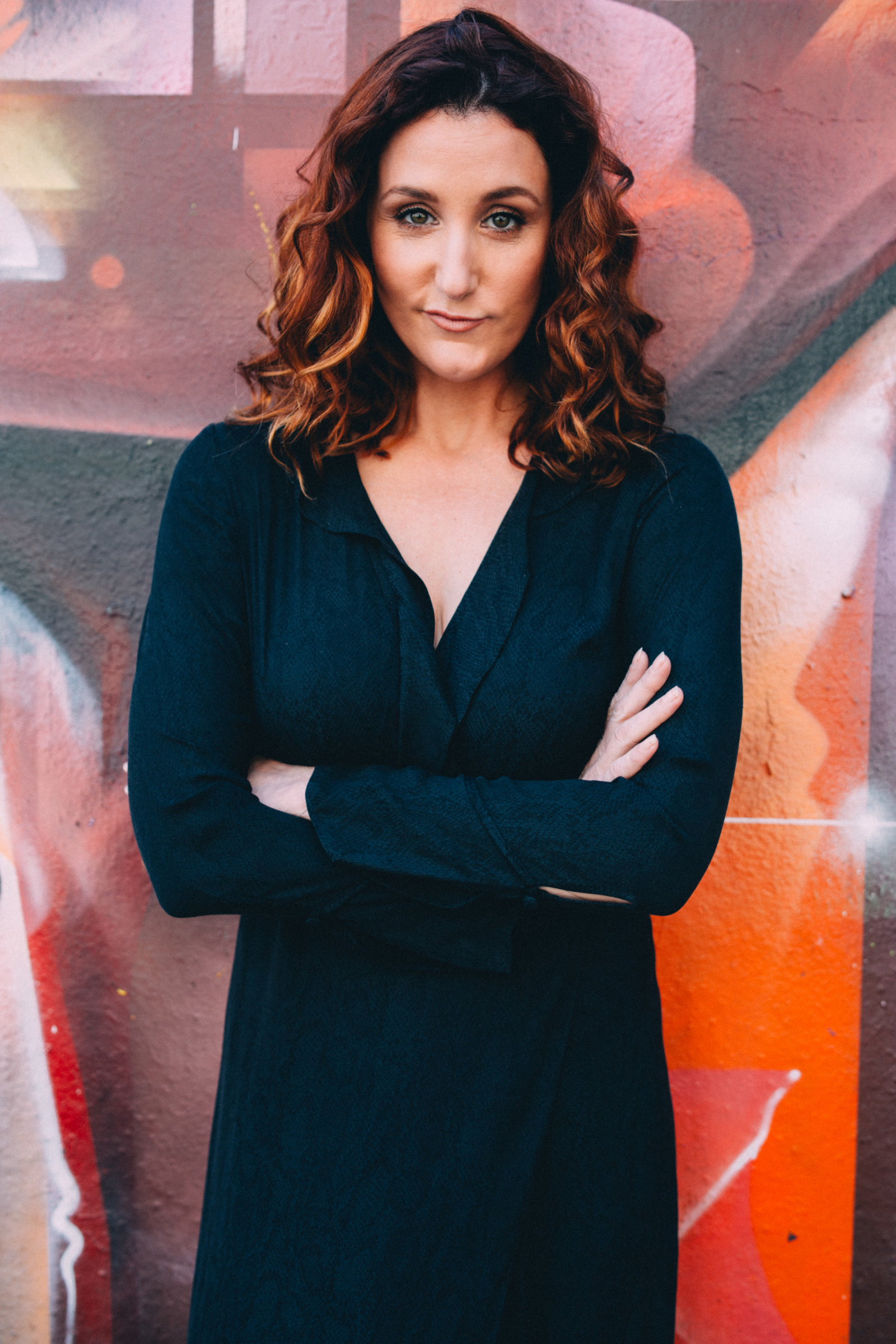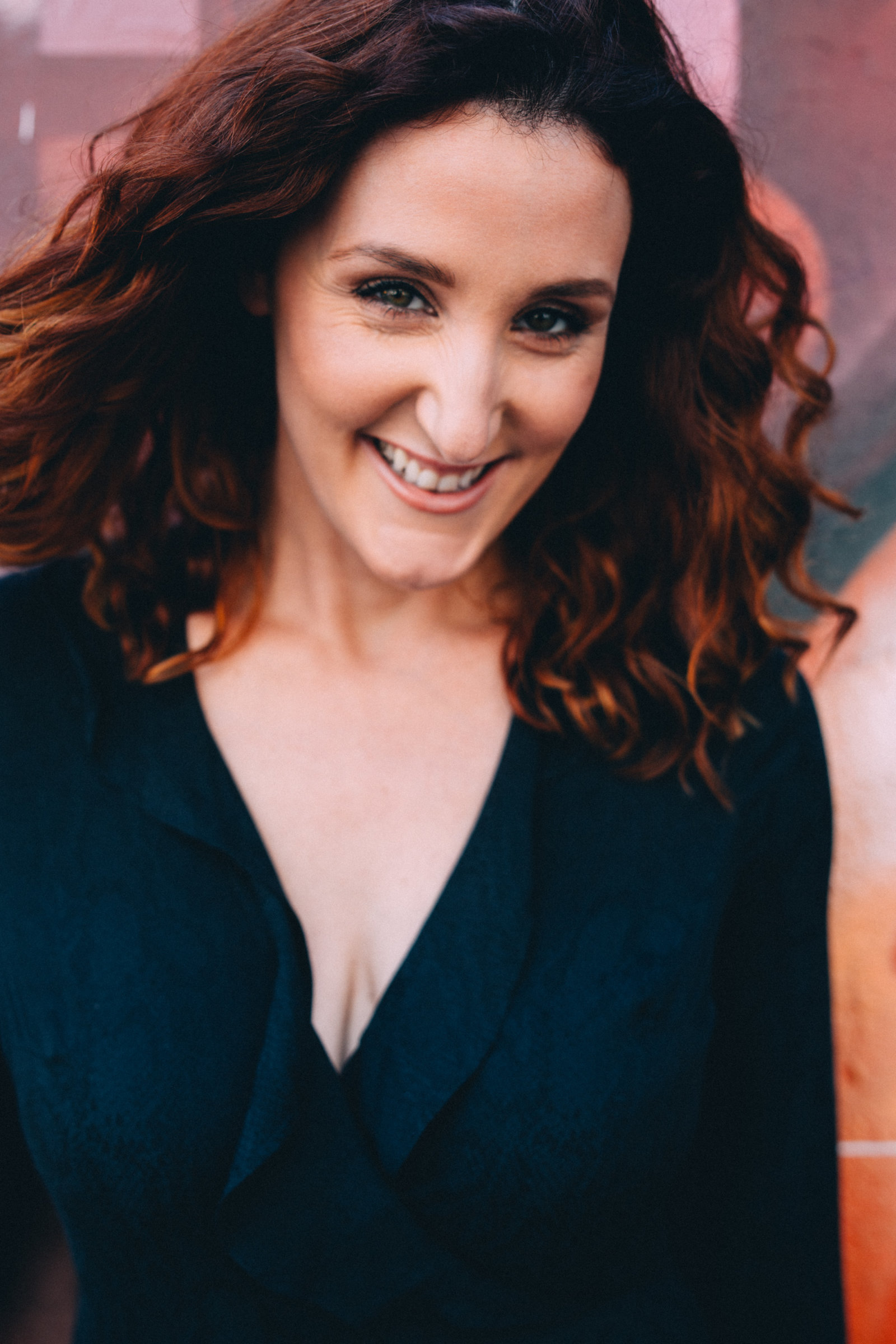 "Throw love at conflict."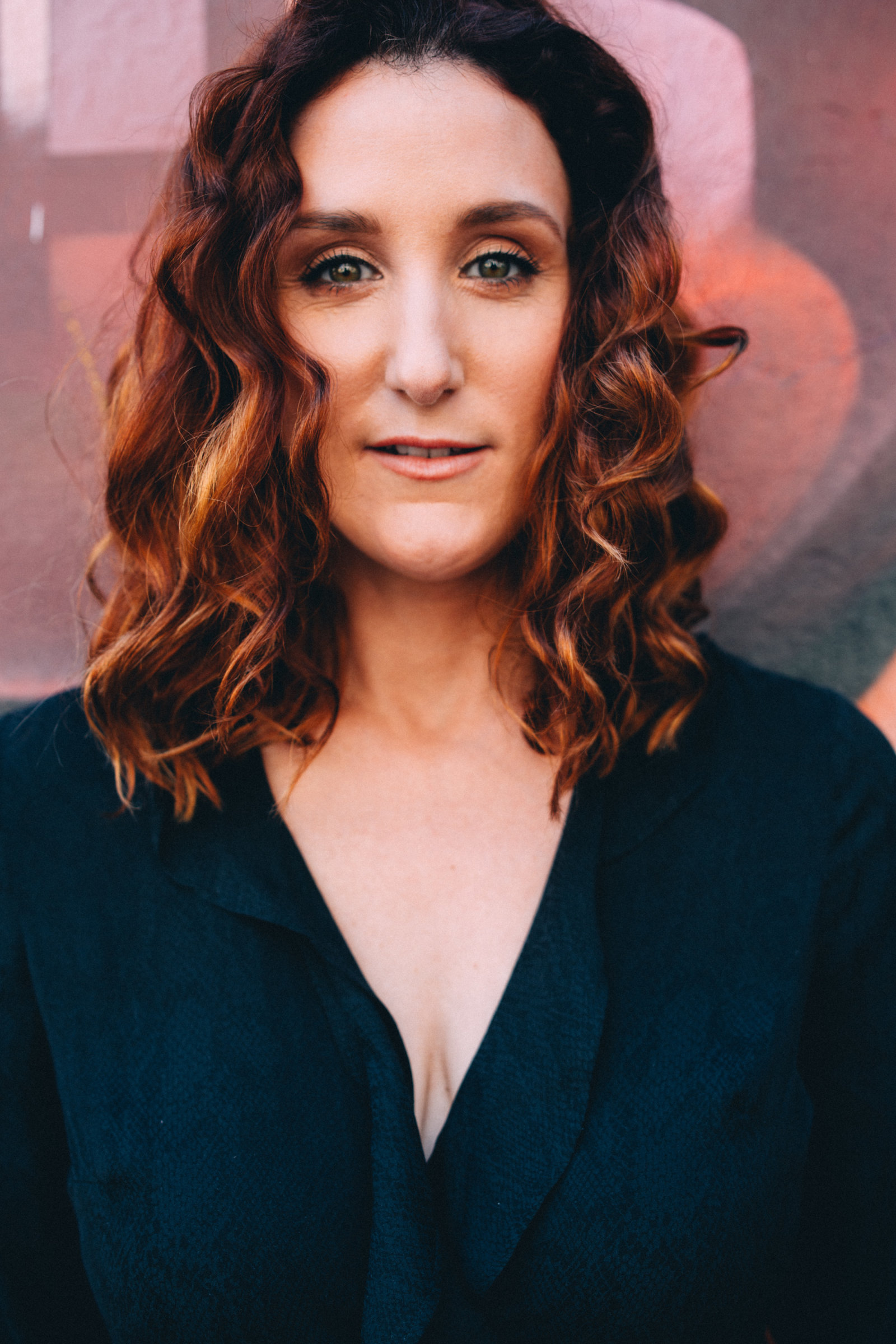 _______________
Your epic fail on the job?
_______________
There's been so many (laugh).
On "Unforgotten," the executive producer had a read through for all of the cast, when you read the script for the first time, and I was so nervous because it's the first job I had done in a while, I didn't know anybody in the cast, at all, it felt like the first day of school. So the executive producer, his name is Guy de Glanville, very lovely and handsome man, which doesn't help, he says, "Hi Bronagh, how are you?" and goes and put his hand on me and I thought he was coming for a hug, he wasn't, he was just doing that, so I went to lean in and hug him but I lend a little bit too far and kind of fell on him; and then I thought he was kissing me on the cheek but he didn't so I ended up kissing him on his ear but in a really intimate way. It was like 2 in the afternoon and everybody were like, "Is she drunk?". But I kind of have lent and I couldn't get back up again and I was like, "Oh my god, I need to help myself back up" and he just said, "Nice to see you." Also, the first assistant director looks exactly like the writer, so I called the first assistant director the writer's name, "Hi Chris, how are you?".
It was a good entrance…
Oh, I almost forgot, I ate a chocolate biscuit and I had chocolate all over my mouth and nobody told me throughout the all-read-through until I went to the toilet and I was like, "Oh my God, I have it all over my face." All 3 epic fails in one day, the FIRST day.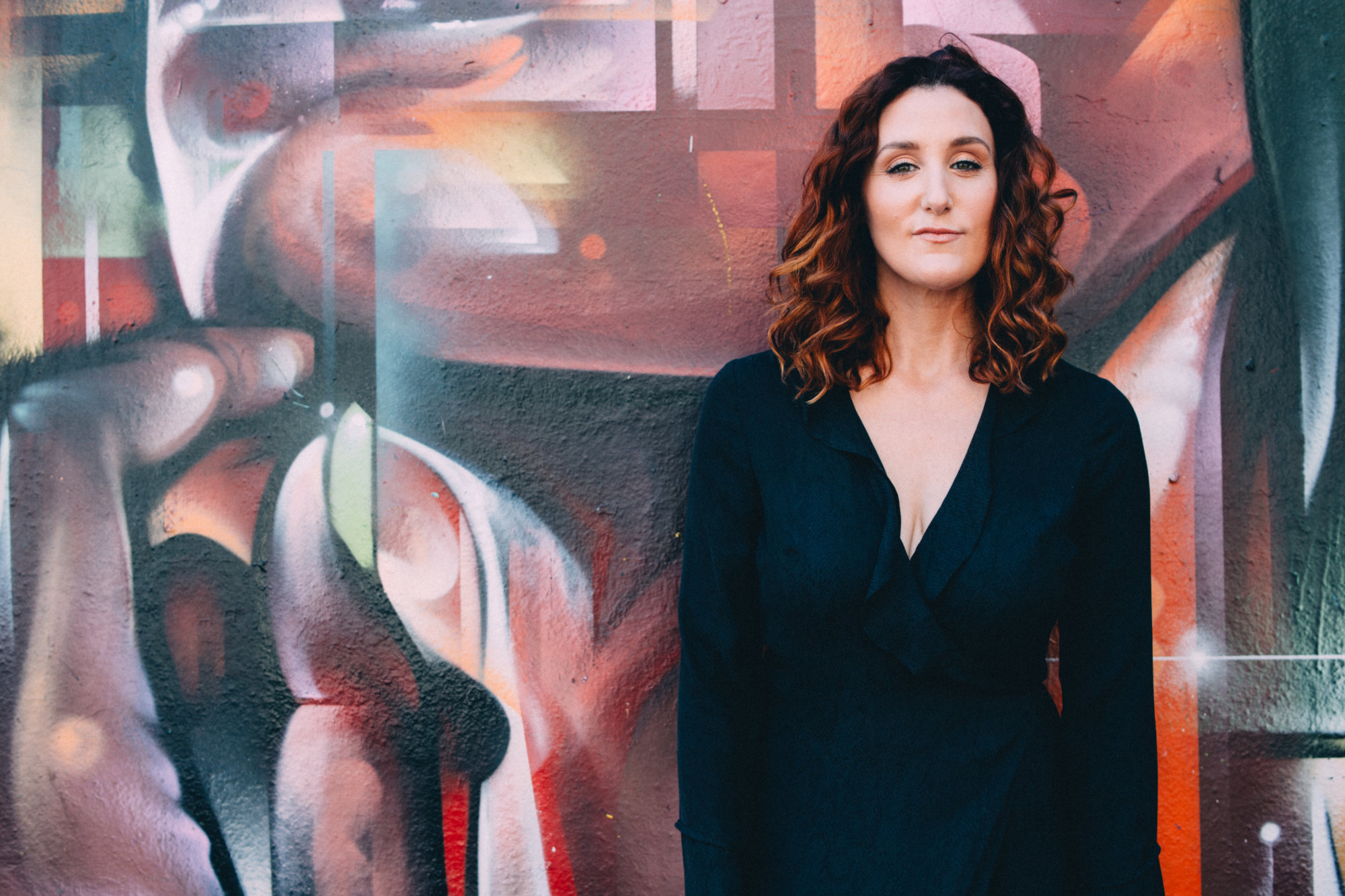 _______________
Your favorite movie when you were a child?
_______________
There are two: there is a French short-film called "The Red Balloon" that I loved when I was little and there is no words in it, it's just about a little boy that's given a red balloon and it's his journey from school to home with the red balloon and then he lets go of it and he has to chase it, and then these bullies gets the balloon off of him and they burst it.
It's not "It"…(laugh)
Oh no I'm terrified of it, when I was little I watched "It" and "Jaws" too early and now I'm terrified of clowns and sharks.
The other film I loved was "Mary Poppins."
_______________
So now are you excited for the sequel?
_______________
Yes I am, but I'm also kind of scared, because when they redo something, it's my childhood, and Julie Andrews was just so perfect. And the first film I ever saw in the cinema when I was 3, was "E.T." and my mom took me to cinema and I wept when E.T. was phoning home.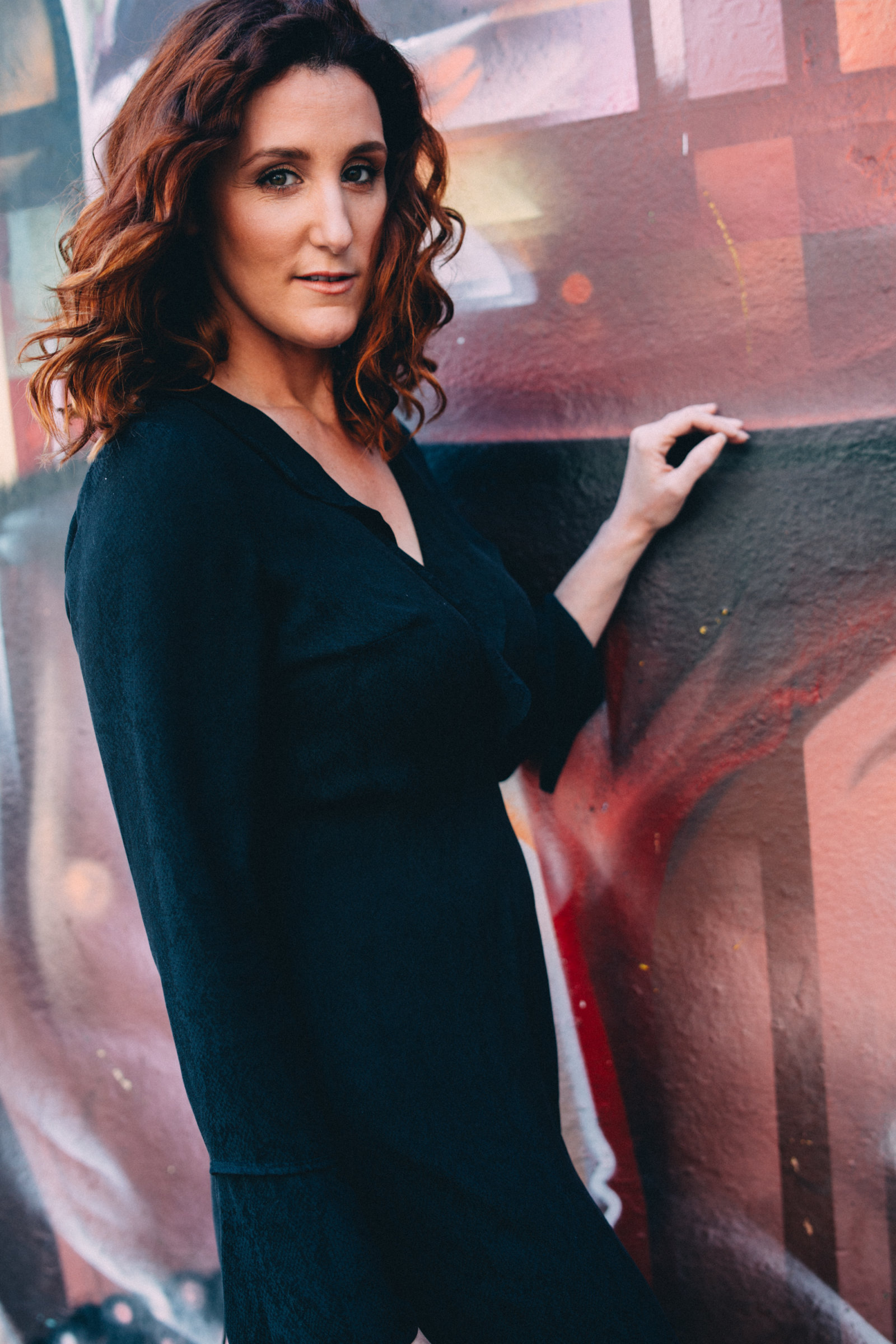 _______________
Your happy place?
_______________
Probably at home, in Northern Ireland. The place I'm from is on the North coast and there is a place called Mussenden Temple and it's this beautiful circular dome that used to be a library and it sits on the cliff top and I love standing out there; I want to get married there, I'm not legally getting married until they change the laws on gay marriage because it still is illegal to be married if you are gay in Northern Ireland.
That's why I'm getting married with my boyfriend in England but we are not doing the certificate until they change the law in Northern Ireland, but when they do that, that's where I want to go, it's my happy place, I feel connected to the Ocean, I love being by the sea. Anywhere around there which is Portrush or Portstewart which are two towns along the coast I come from, you get the fresh air, all the people from home and there is a pub called the Harbour Bar and if you are ever there, you have to go, tell them I send you, they'll make you the best pint of Guinness in the world, there is a guy called Willy who runs the pub, it feels like home, they always have music, it's a crack and everyone is really nice. It's just perfect.
_______________
Your favorite word?
_______________
Cunt. (laugh) I think it's so misused in a negative way, and I think it is a glorious word like you can say, "Oh my god, he was just such a glorious cunt," "He was just the most glorious cunt ever" and it's wonderful. So other than that, probably "crack" which means fun in Irish. But a lot of people here think you are doing drug, but it just means fun.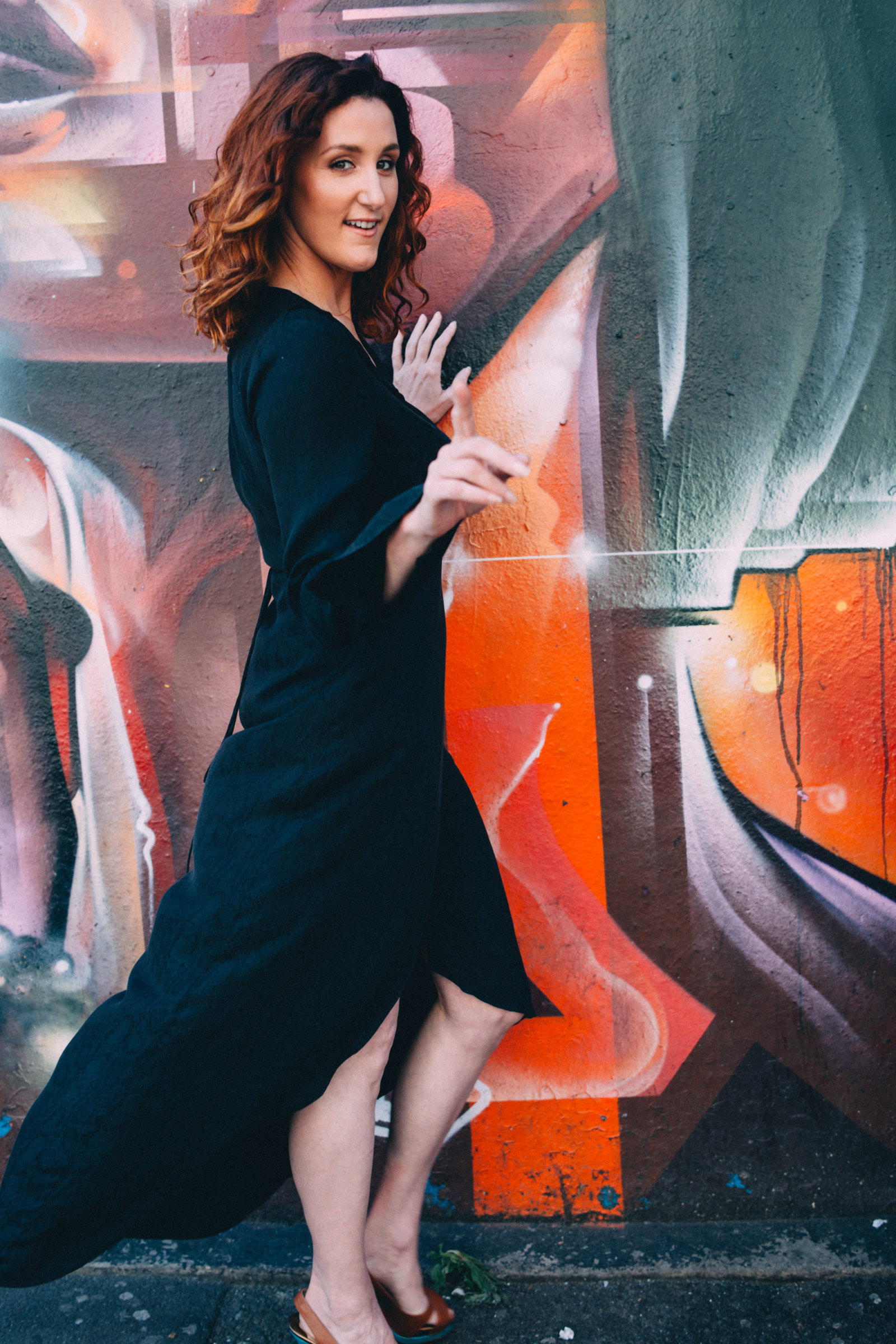 "…there is a place called Mussenden Temple…it sits on the cliff top and I love standing out there…"
_______________
Who you'd rather be as a character?
_______________
I'd love to play that woman in that documentary "Evil Genius" but there are also some other interesting ones that I would love to play, like the psychos or really strong women. I would love to go back and do something historical because I haven't done anything like that: someone like the Celtic warrior-queen Boudica, she was this fiery red hair warrior and I would love to play her, or somebody else from History that was very strong; I wouldn't mind giving a go at Queen Elizabeth I and chopping a few heads off.
_______________
The most beautiful thing while filming "Steel Country"?
_______________
Two things: getting to work with Andrew Scott because he is such a wonderful man and I learned a lot from him, he's such an incredibly profoundly good actor, so I just admired him and absorbed his work. And to work in Georgia, I had never been to Georgia before, and their hospitality is so beautiful, the people are so kind and it was such a gorgeous different place, nothing like Europe. It was really cool.