It's morning and the day ahead of you seems to be full of emotions and experiences. But, before it all begins, take a moment to find yourself and recharge. Read, drink coffee, meditate, dedicate yourself to your skincare routine: simply, breathe.
It seems so obvious as a gesture, doesn't it? And instead, the last few years of the pandemic have taught us not to take anything for granted, not even something as simple as breathing. In a society like the contemporary one, where you run and do not walk, where time never seems to be enough, where this pressing rhythm has become even faster than before, concepts such as "stop," "rest" and "take time for yourself" seem like a utopia.
We would like to do what we like, but instead, we have to do what it takes. 
We would like to slow down, but instead, we decide to push our limits a little further, to see how far we can resist. We would like to slow down, but then we don't. Because it seems like a luxury to us, because it doesn't seem possible to us, because we don't think we deserve it. The result? According to data from the Italian Society of NeuroPsychopharmacology (Sinpf), over 40% of Italians reported worsening anxiety and depression symptoms in the post-lockdown period, with a reduction in the quality of life in more than 60% of the subjects.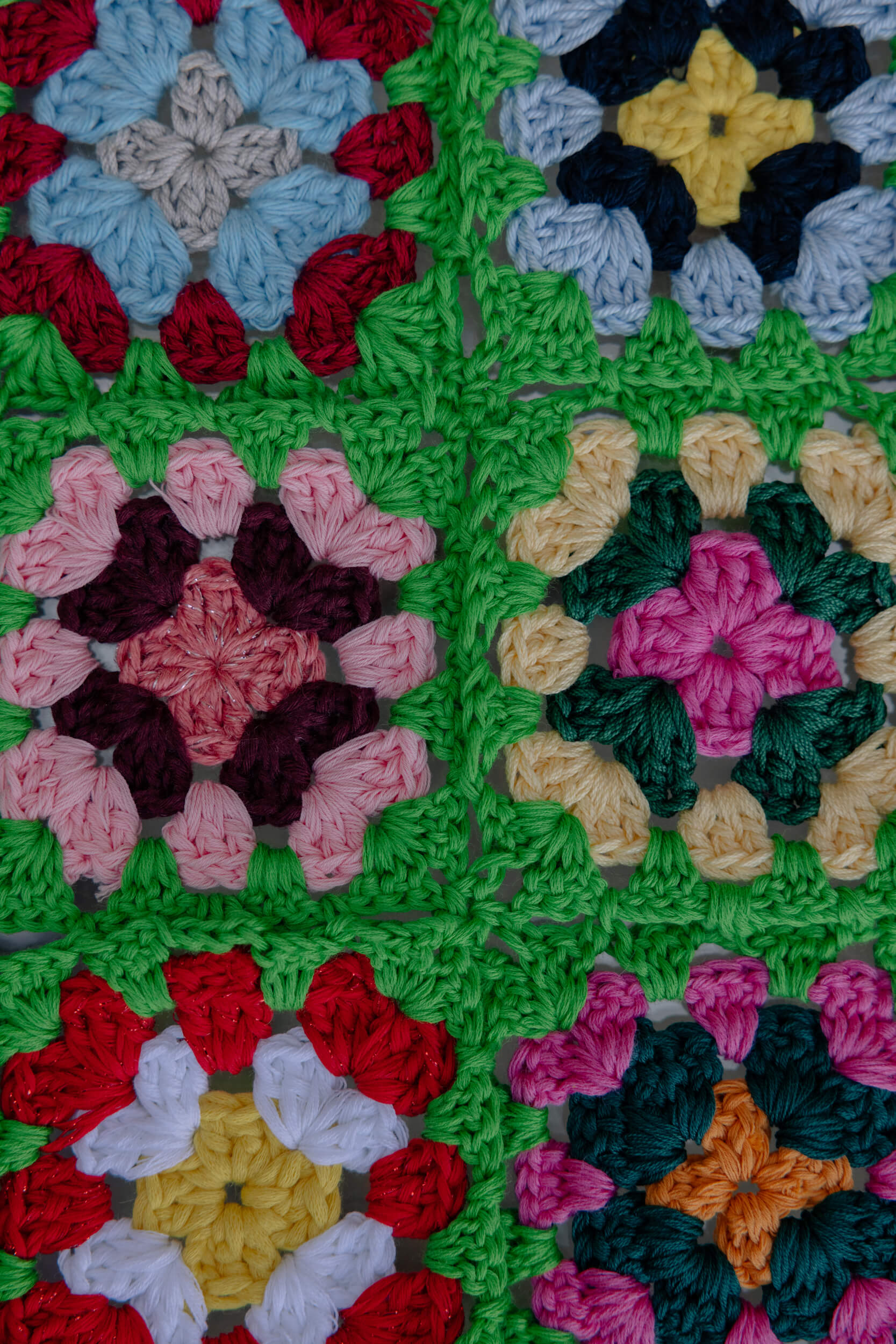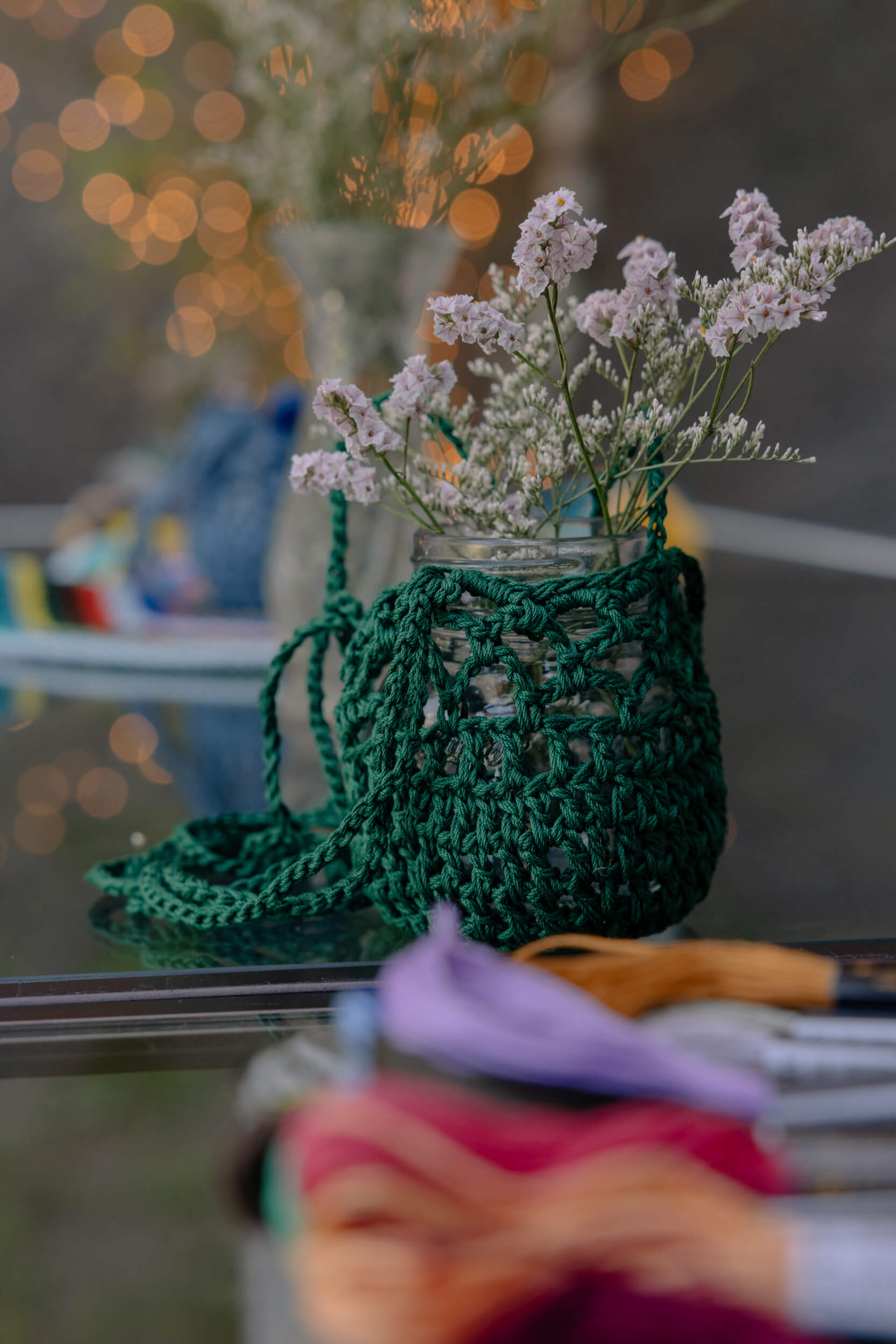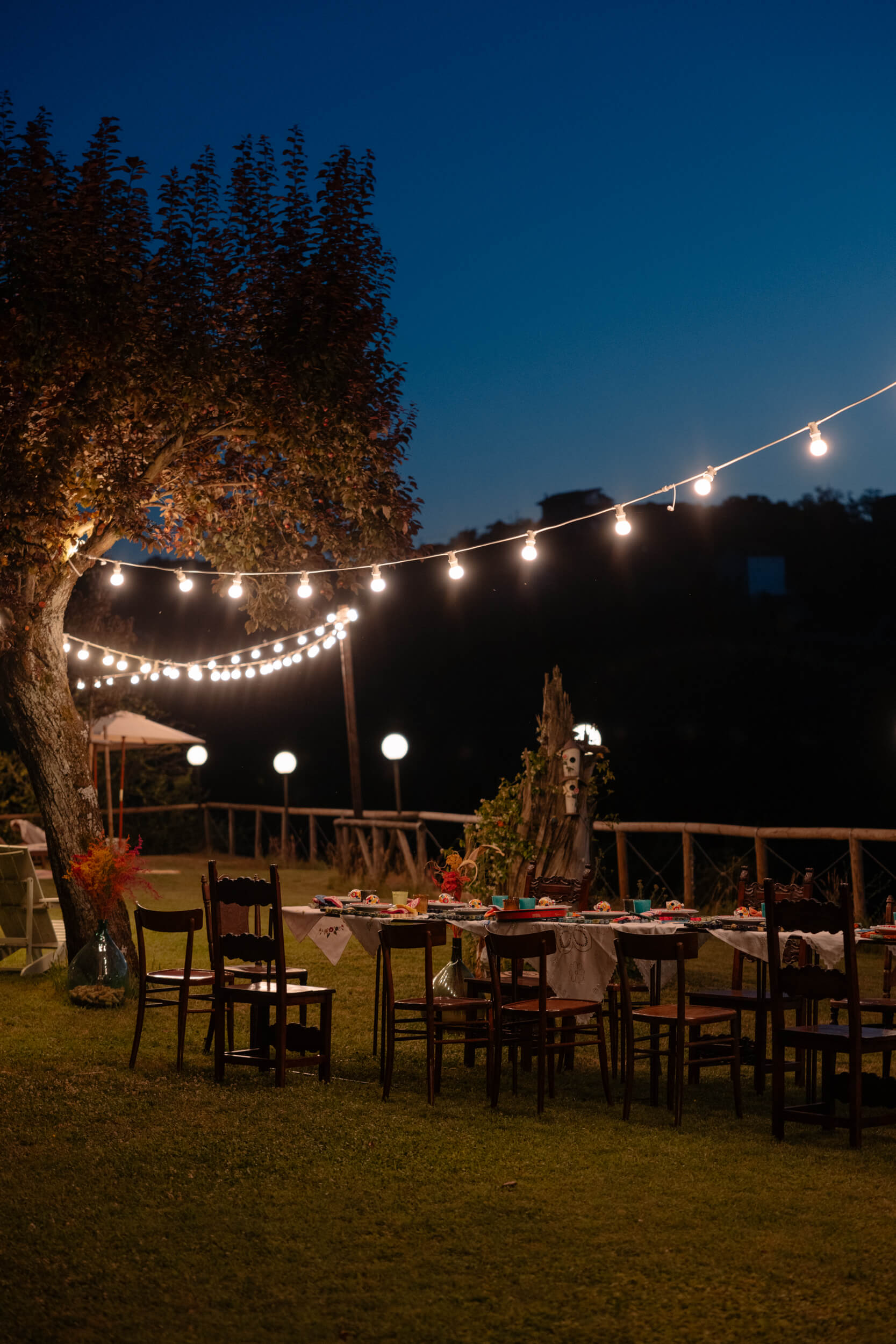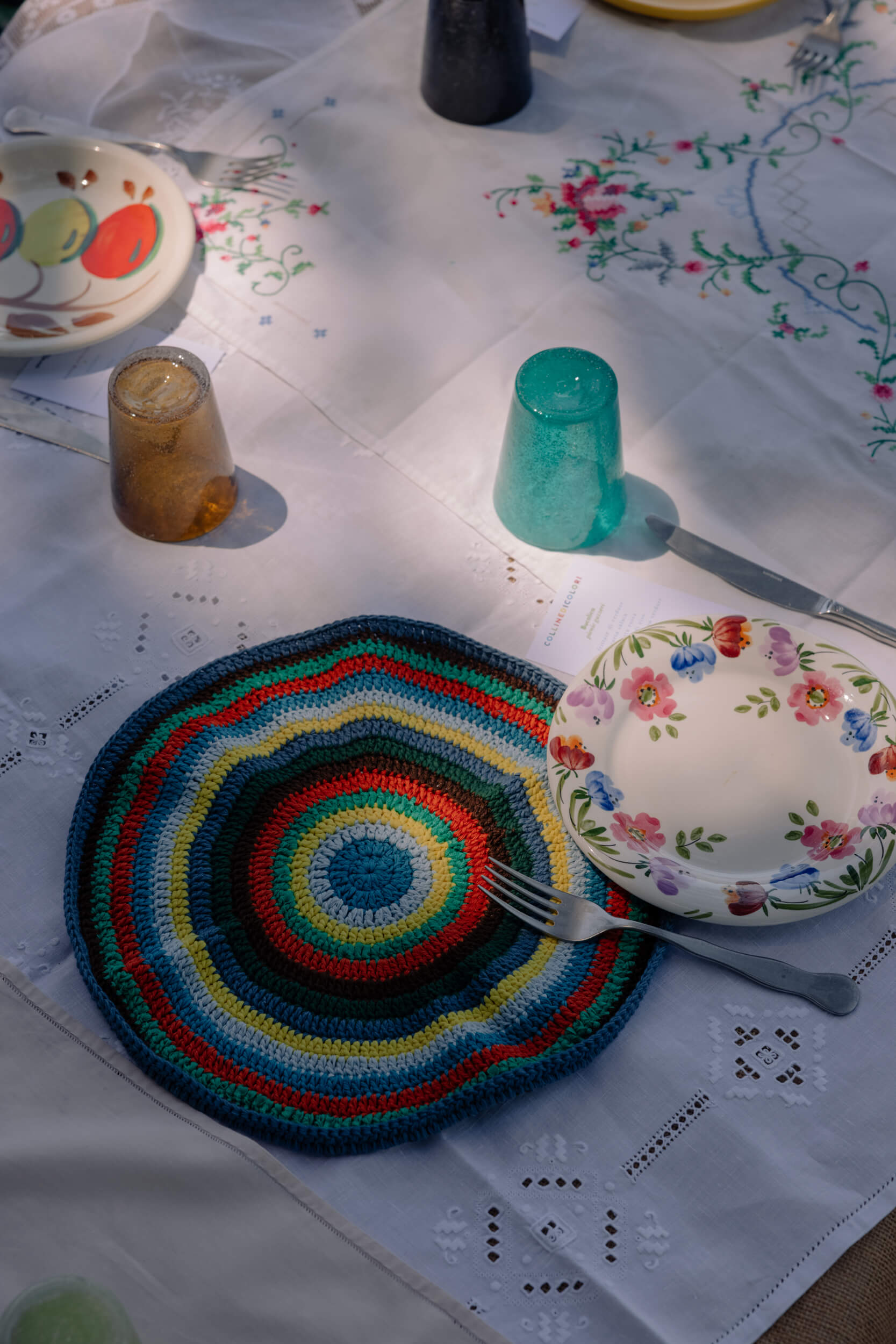 But.
Luckily there is a but.
Listening to our desires, using time as we like, giving vent to creativity, and rediscovering the beauty of small, simple things in life, is possible: it is not always easy, it is not an equal path for everyone, but it is possible. Because we deserve to allow ourselves real moments, we deserve to explore new possibilities, and we deserve to enjoy the moments of life.
Go out, sleep, play sports, do nothing, draw, read… Such moments are precious and can even lead us to discover new passions or to dust off old ones, perhaps even doing good to the world, and consequently to all of us. Martina and Cecilia teach us this with the Almace brand: garments and accessories made with hand crochet, Made in Italy and in a sustainable way. To resist time and to go beyond the concept of trend. With a "thank you" from the Earth: just think that fashion is one of the most polluting sectors in the world.
But.
Here, too, luckily, there is a but.
The latest data have shown that research related to sustainability, vintage, second-hand and creative reuse is growing strongly, especially among the new generations, who increasingly prefer unique and tailor-made garments to fast-fashion chains. A positive and encouraging sign that, although the road towards change is still very long, gives us hope that improvement is possible, as well as necessary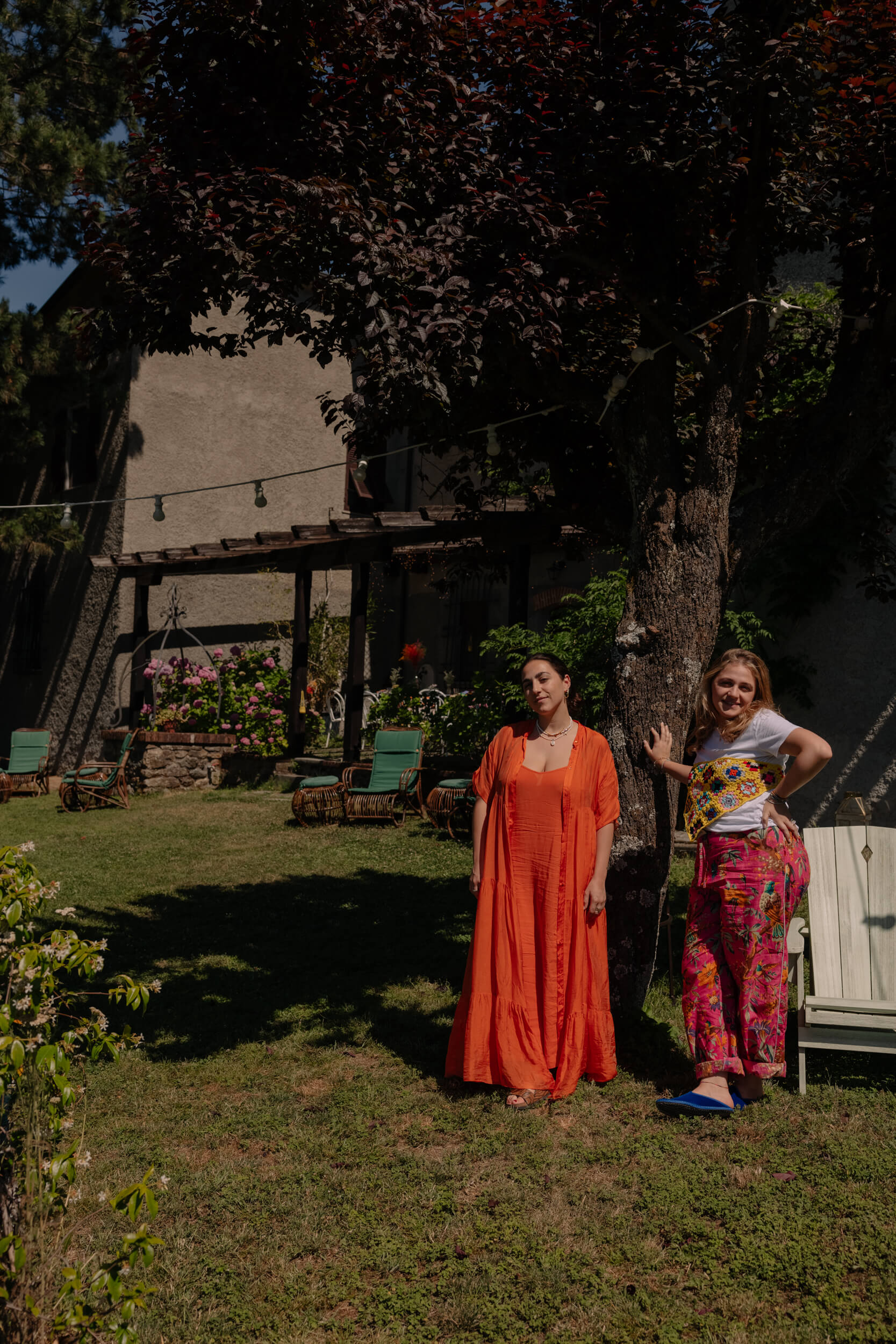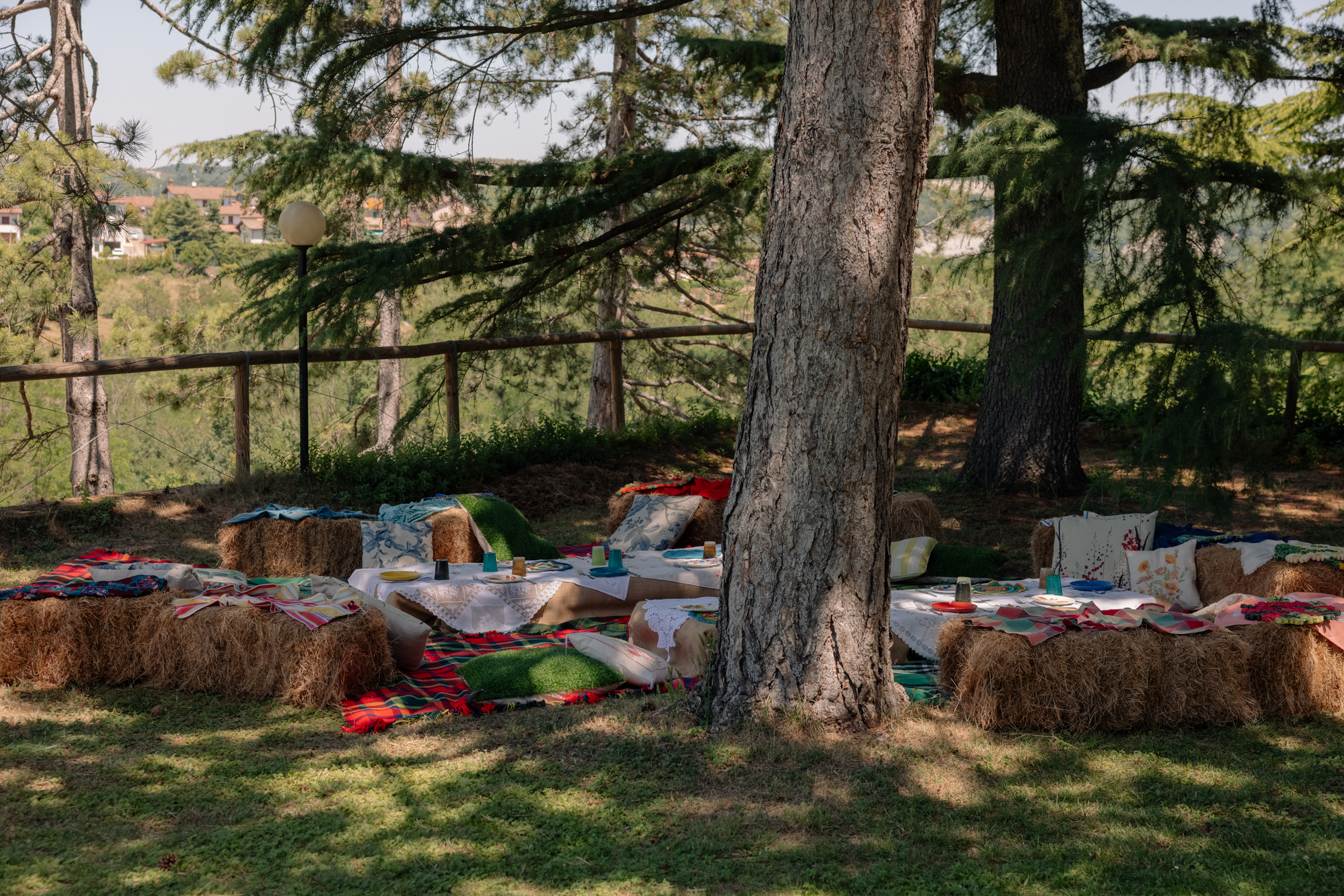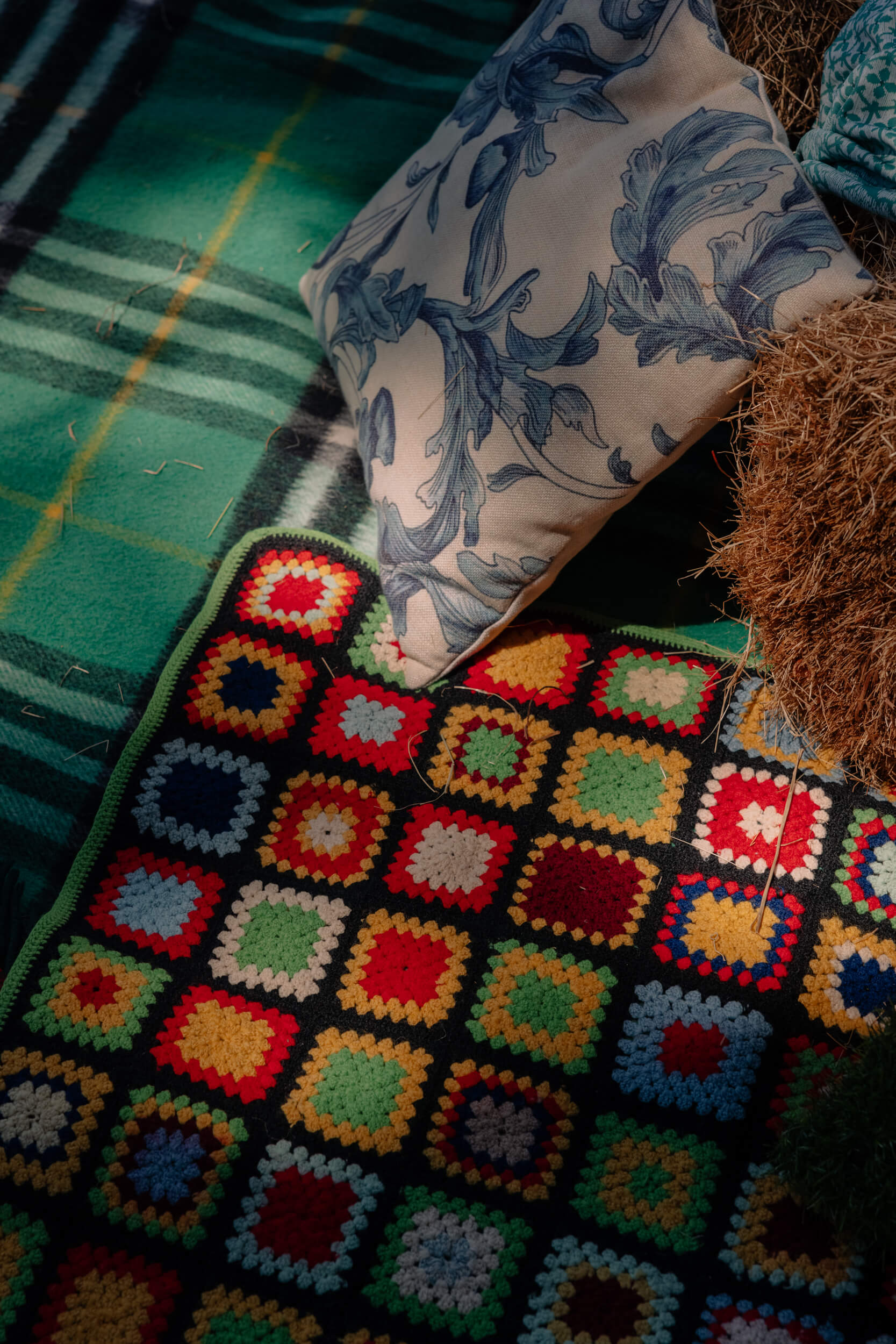 This is why realities like Almace know how to sew together (literally) all the positive aspects of what has been listed so far: the desire to relax with a technique like crochet, the pleasure in getting involved to dust off the past, and traditions, which return in a contemporary key. And, first of all, respect for the planet… All this gives life to clothes and accessories that always amaze, in their being unique. It's official: hand-made is back, and it's here to stay.
And, just to discover (or rediscover) these values, Almace invited us for a weekend themed "Hills of Colors" at the Cascina Gazzeri Country House, where all these elements and the importance of knowing how to enjoy the present and relax are further emphasized: here, in fact, past and present meet in a suggestive way, surrounded by a family atmosphere. We almost seem to breathe deeply, also thanks to the landscape that surrounds us. Surrounded by a regenerative silence, where there was no lack of good food (lots of good food), good wine, and good company, Almace presented its new Home collection: placemats, coasters, and doilies for the table that are an explosion of colors and crafts, perfect for dinners or lunches with friends but, why not, also for a picnic in nature (as we could see for ourselves).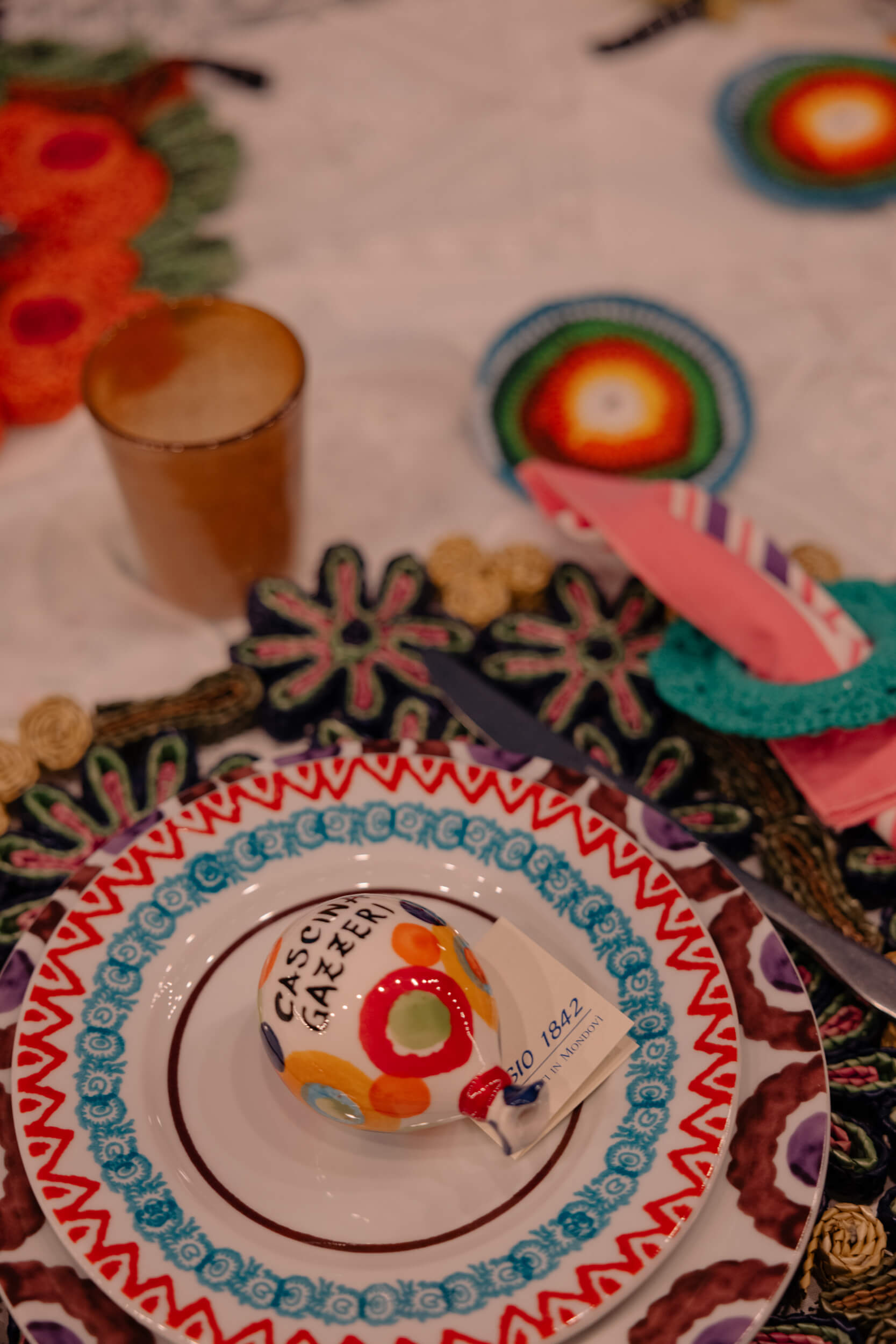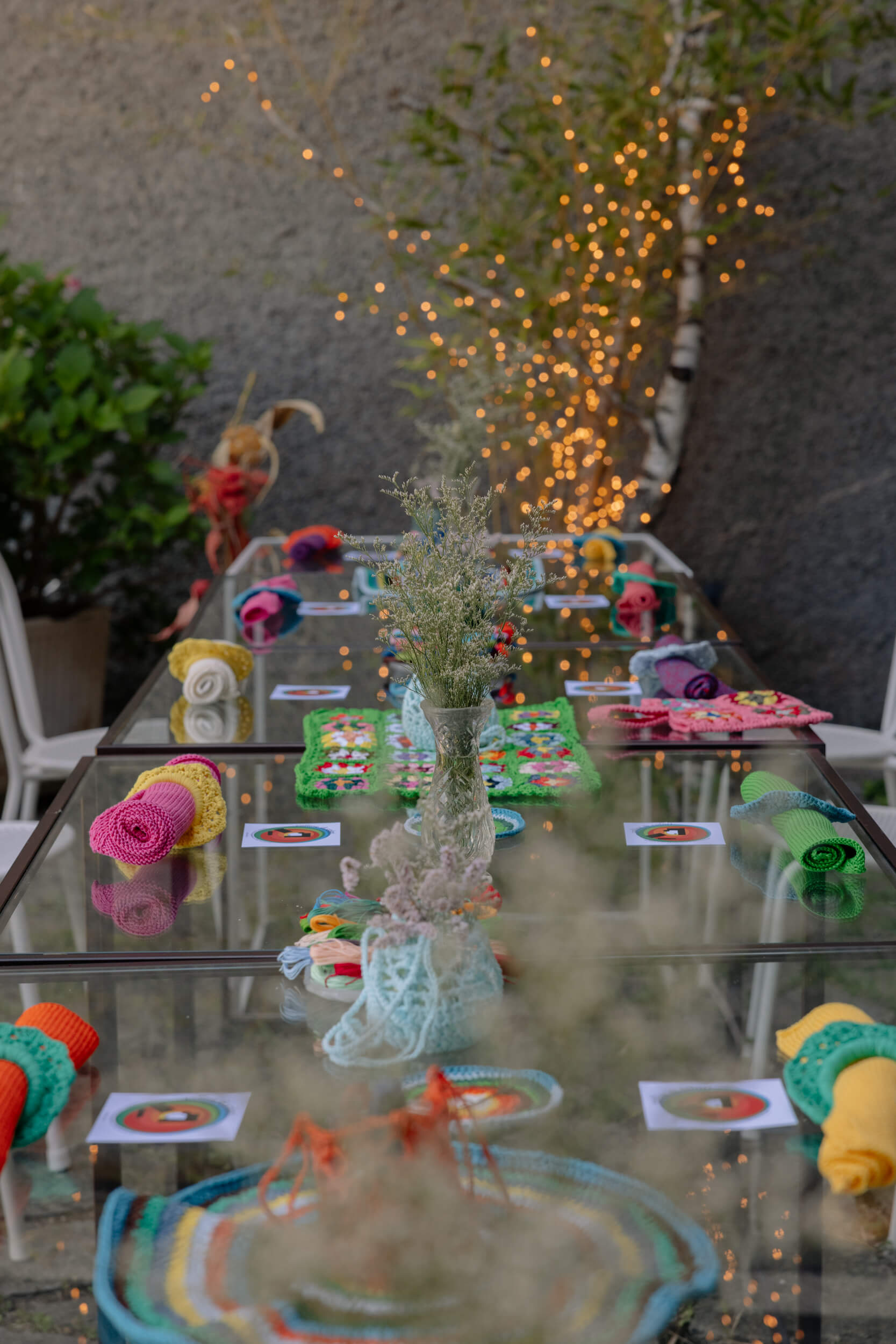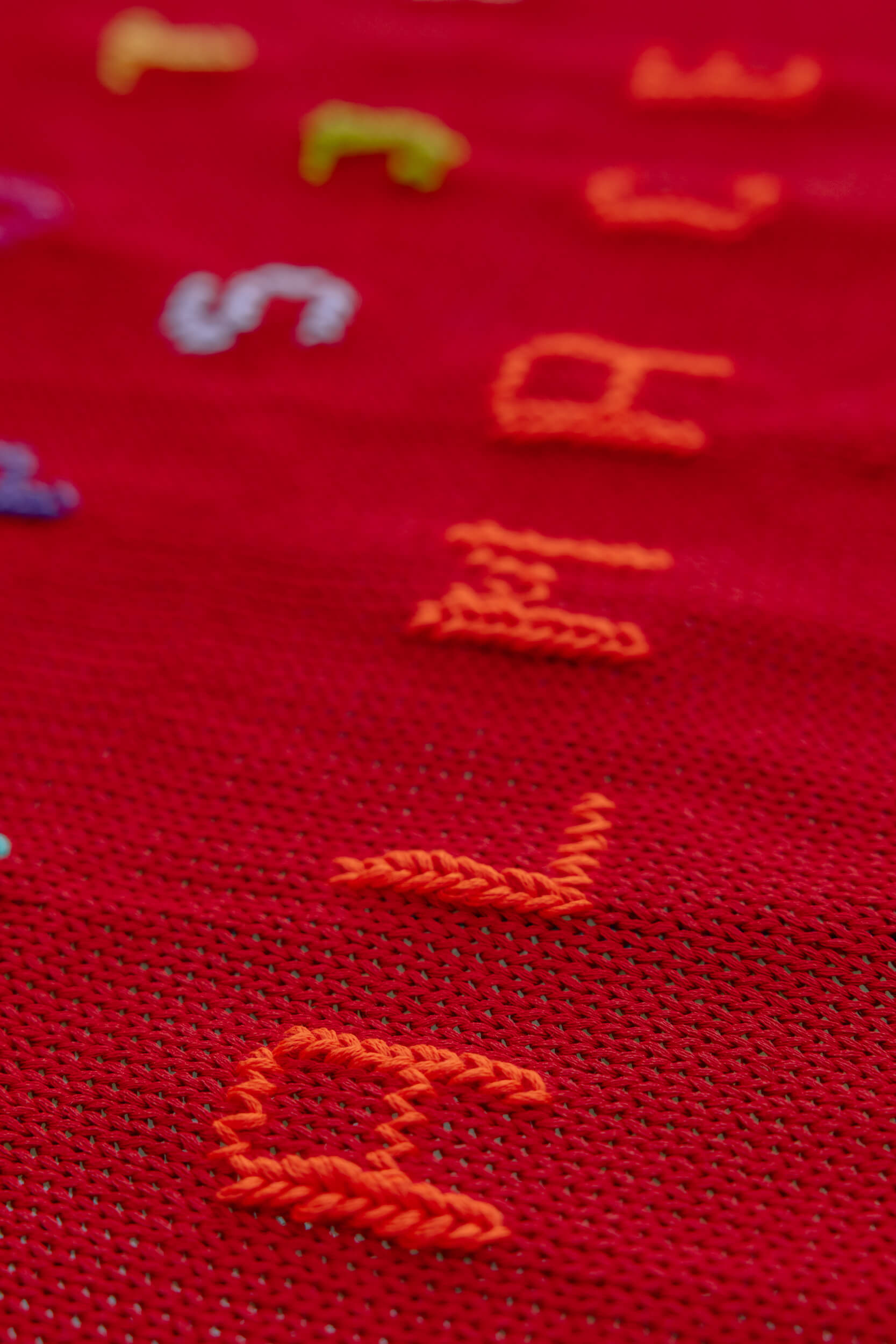 With the occasion, we were able to get involved with needle and thread to embroider our placemats and customize them at will, in a moment of a workshop where creativity was the protagonist. And again, in the company of Martina and Cecilia, the family of Cascina Gazzeri Country House, and the other guests (Matilde Prestinari, Isabella Petrosillo, Sarah Pilloni, Alice Sampo, Dave Burt, Aya Mohamed, and Clorinda Sgromo) we were able to live an experience made of shots with Almace garments, karaoke around the bonfire, tasting of local wines and brunch under the trees in the hills. In short, we were able to relax and rediscover the beauty of handmade things, with love.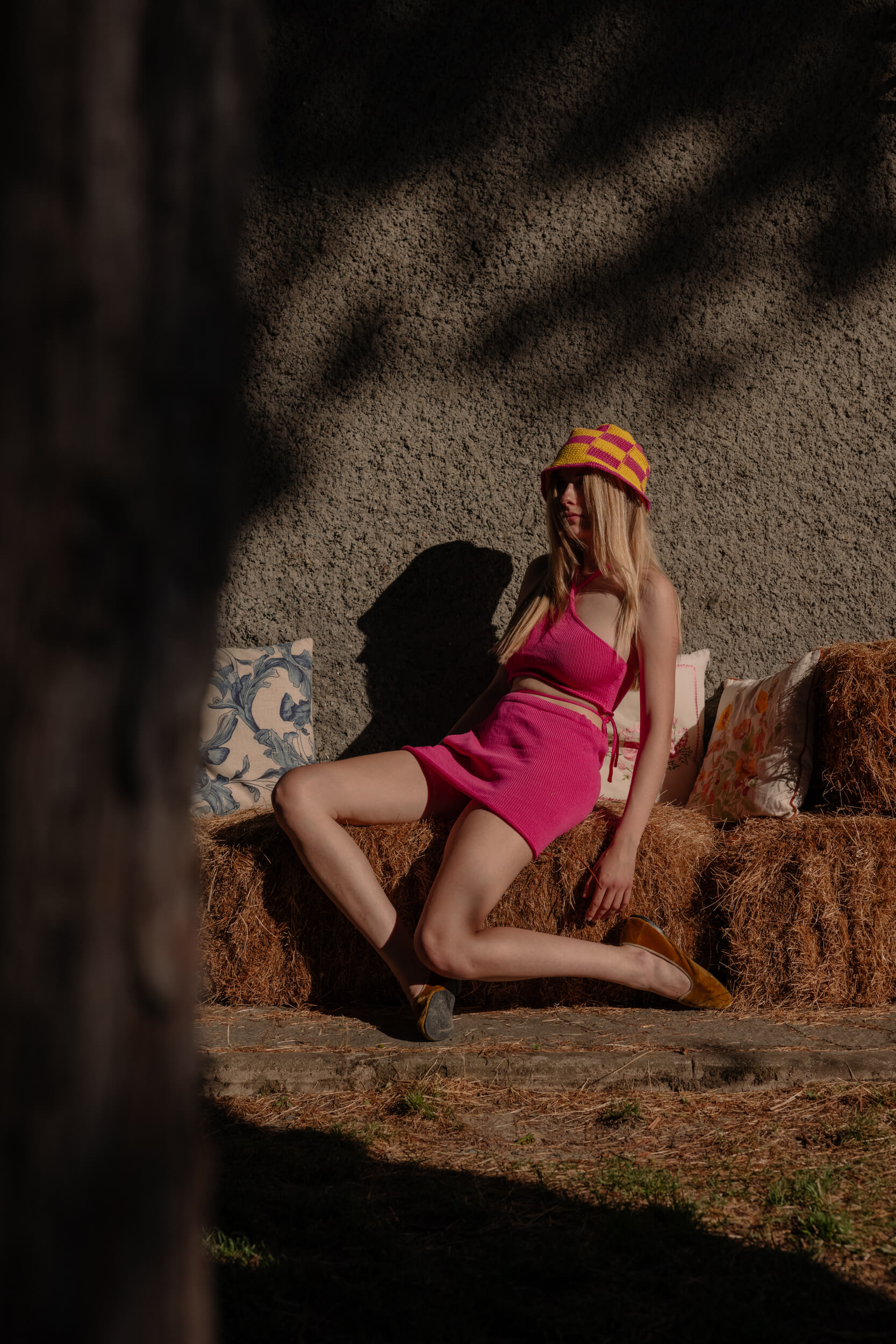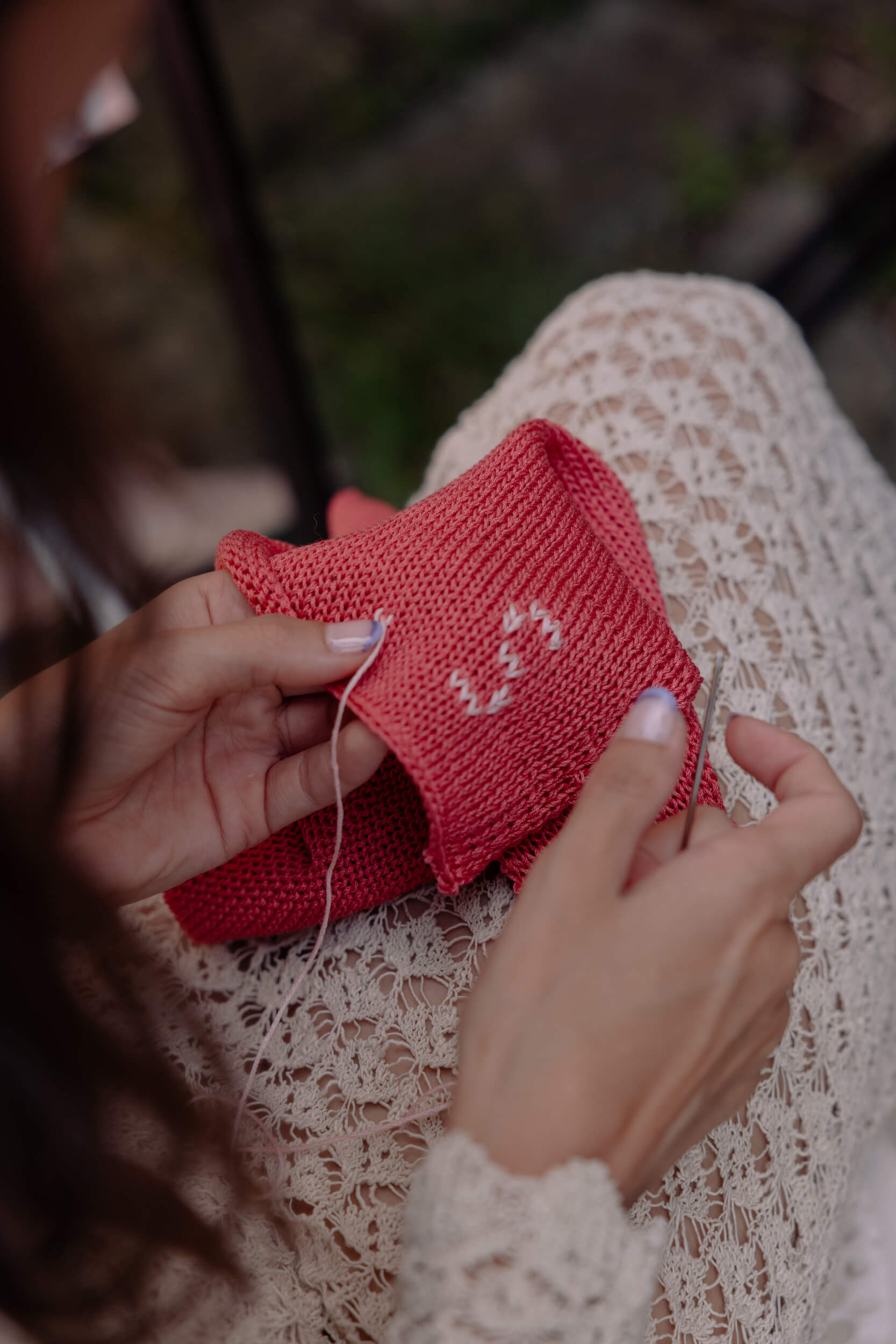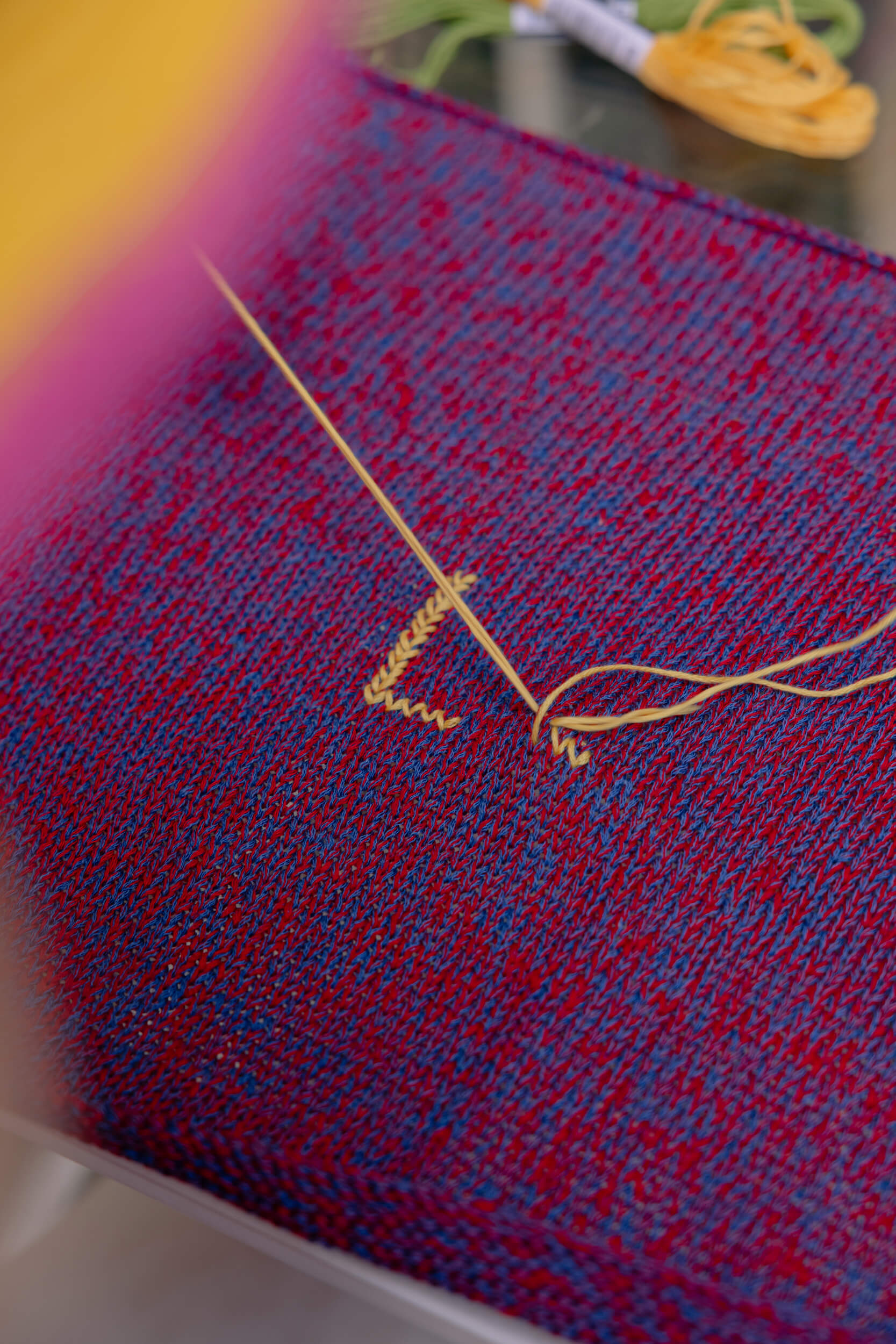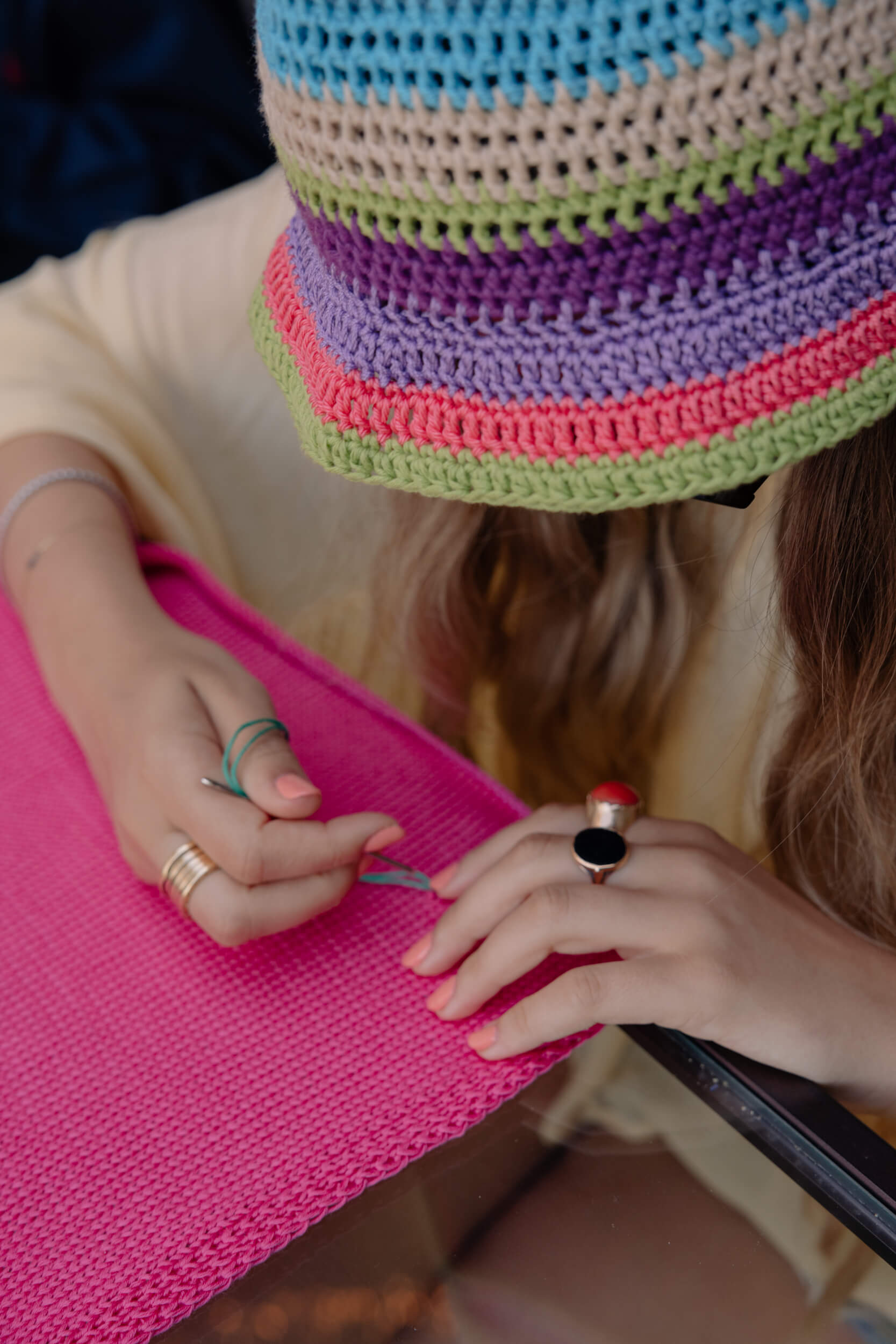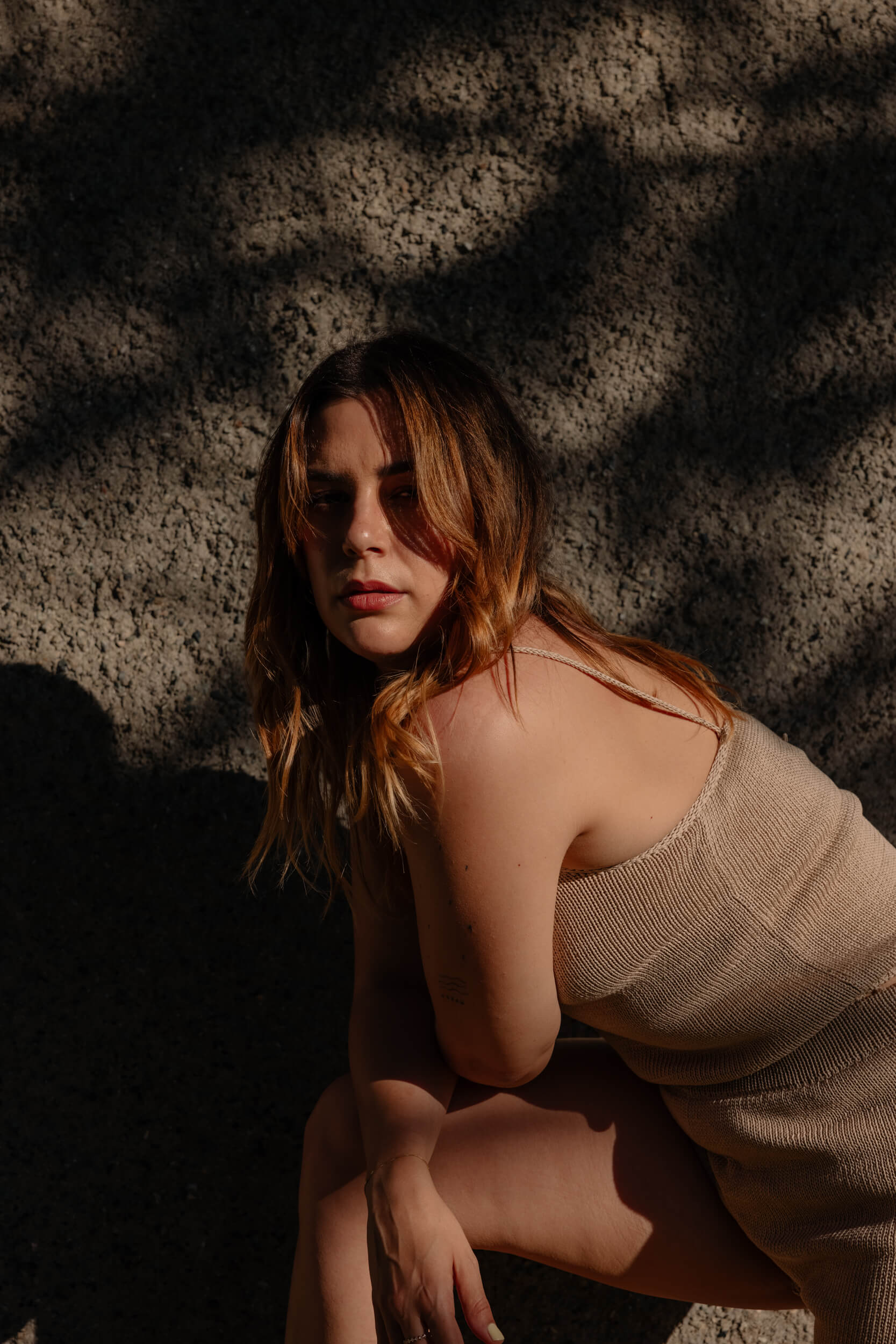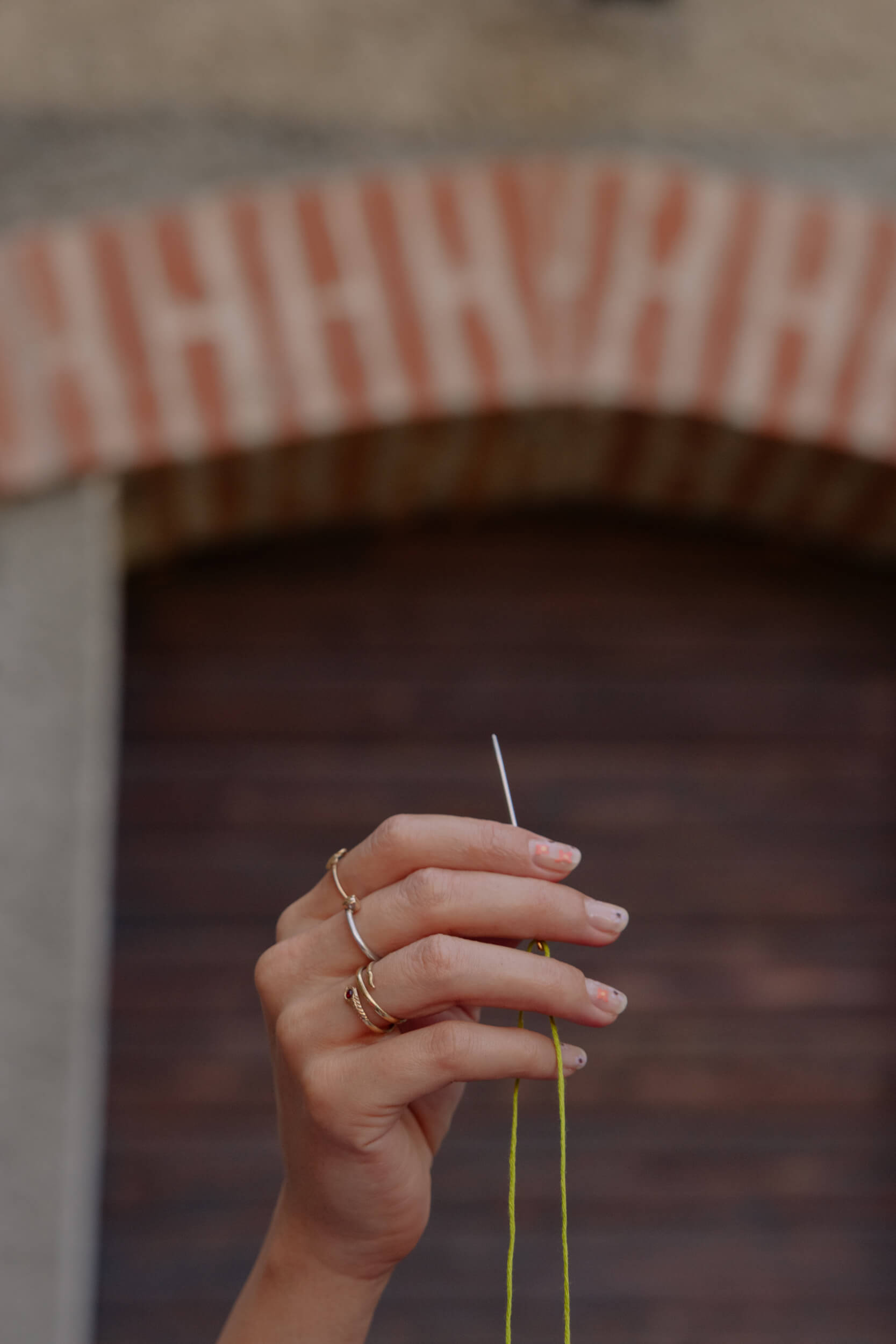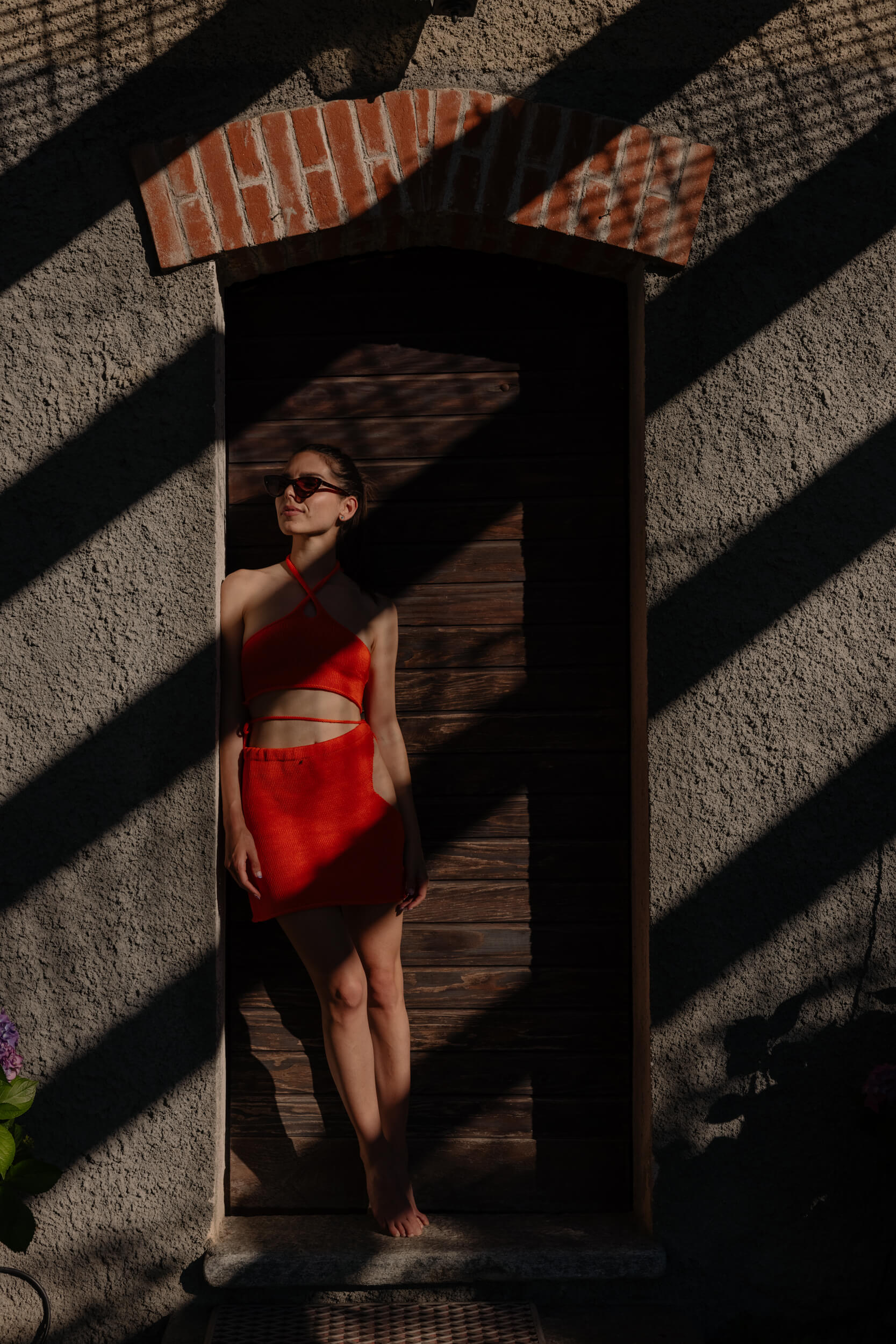 Speaking of this, the Cascina Gazzeri Country House has been able to welcome us from the first moment as if we were a big family: surrounded by the hills of Alto Monferrato, this country house has maintained the ancient and typical rural architecture of the place, from which four apartments equipped with all comforts and furnished with original vintage elements have been obtained, fine furniture and design objects. Here, you can organize your picnic, discover the food and wine tradition of the place, participate in multidisciplinary workshops and walk on horseback: but above all, you can enjoy the wonderful hospitality of the hosts and that well-deserved relaxation that everyone, all of us deserve.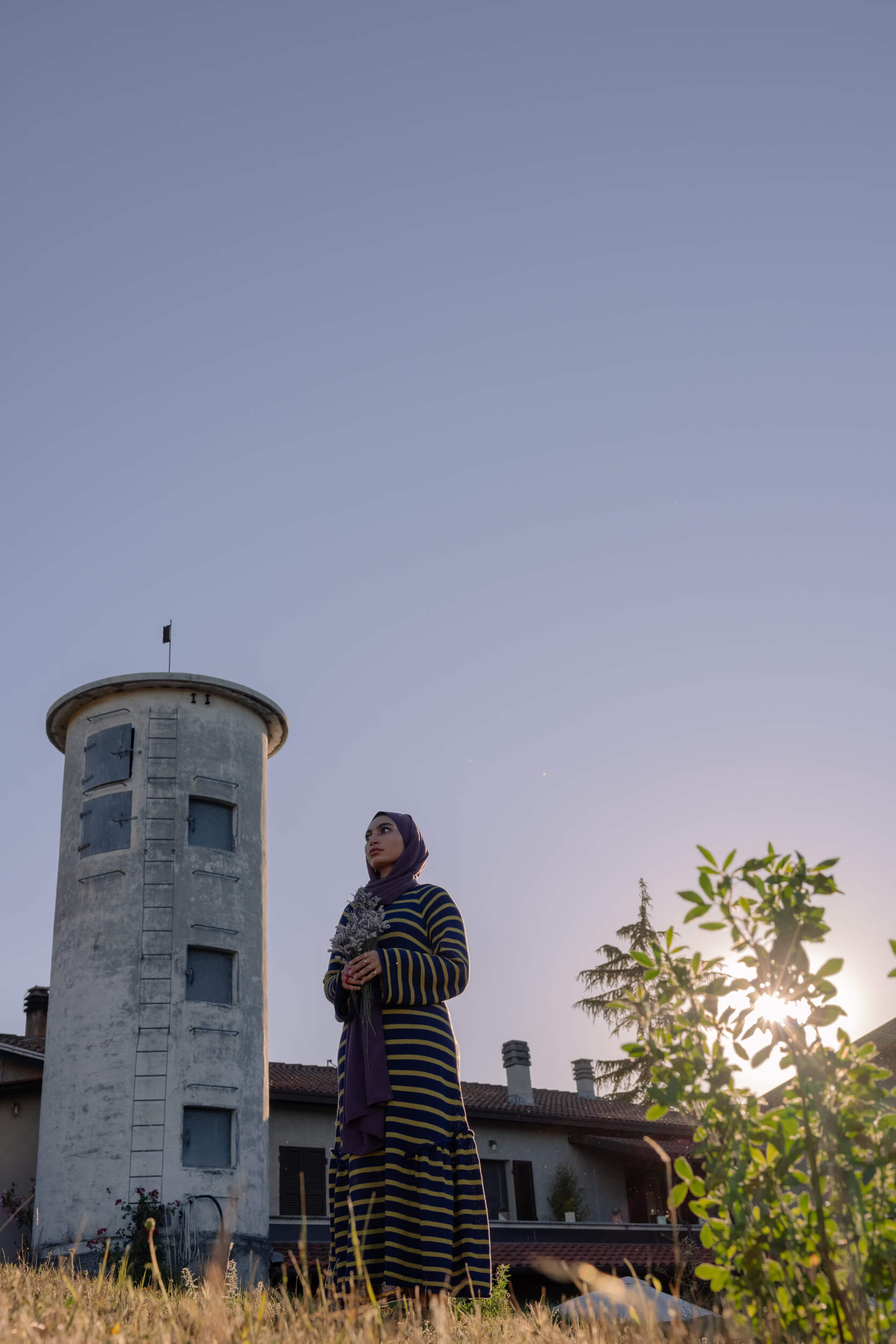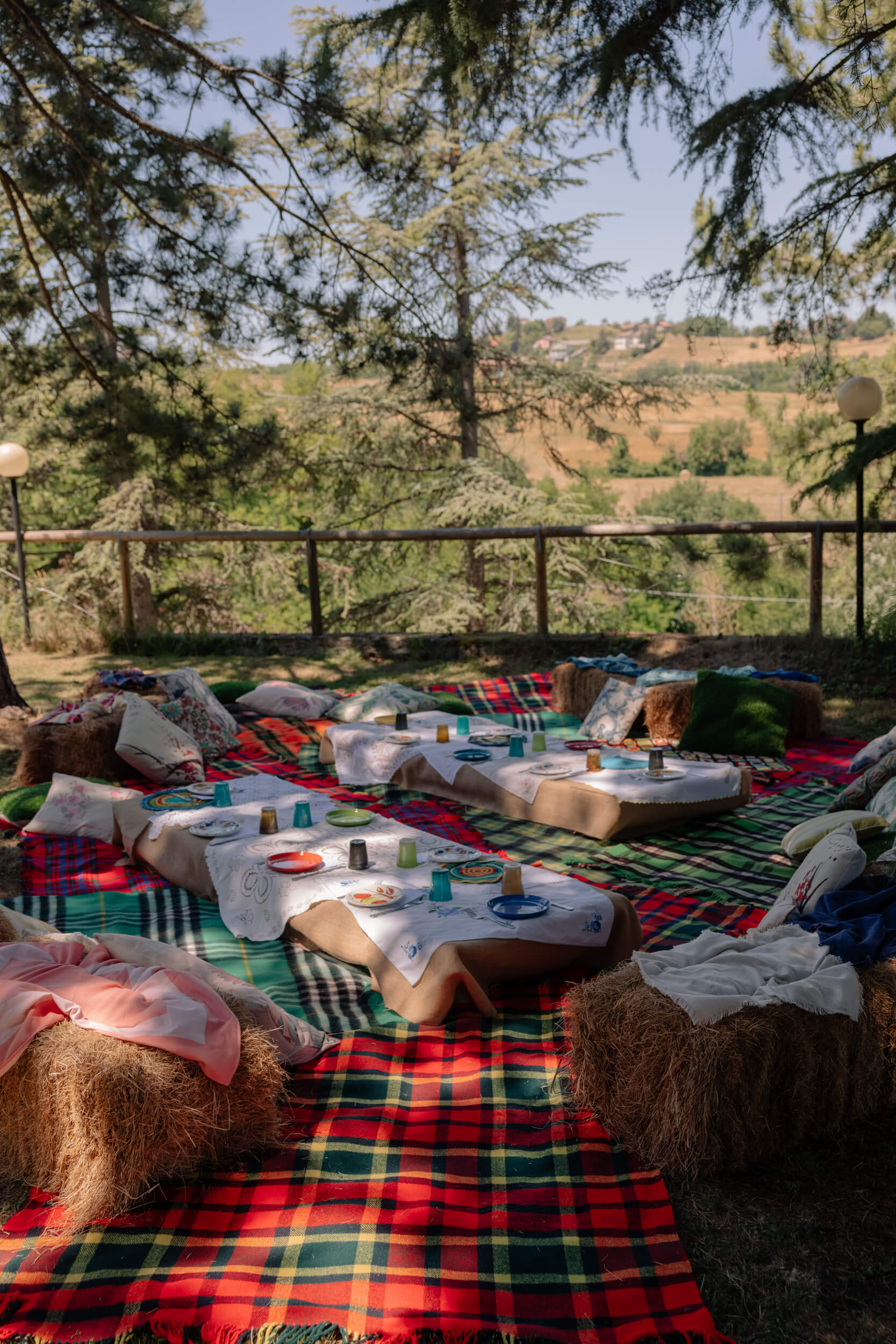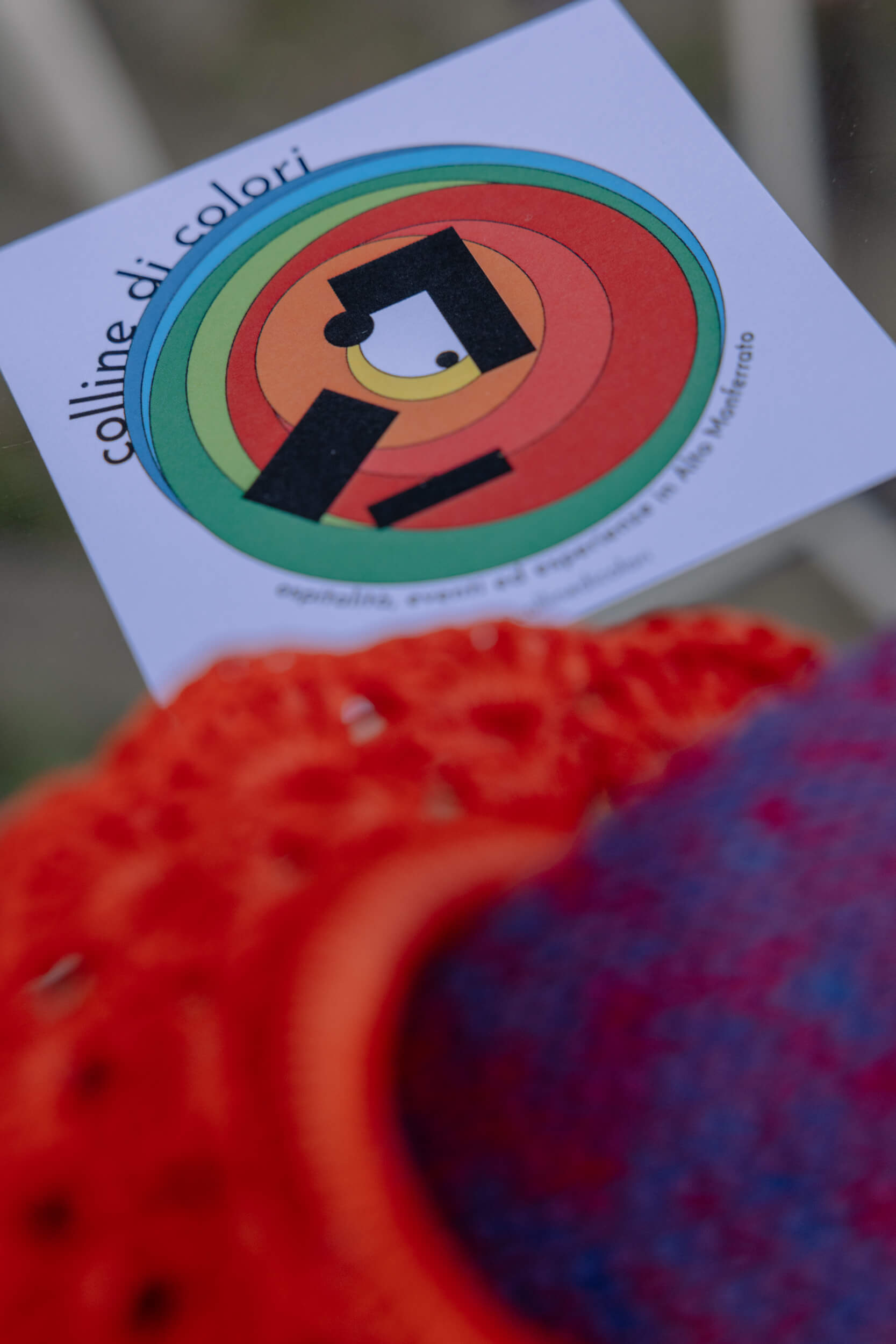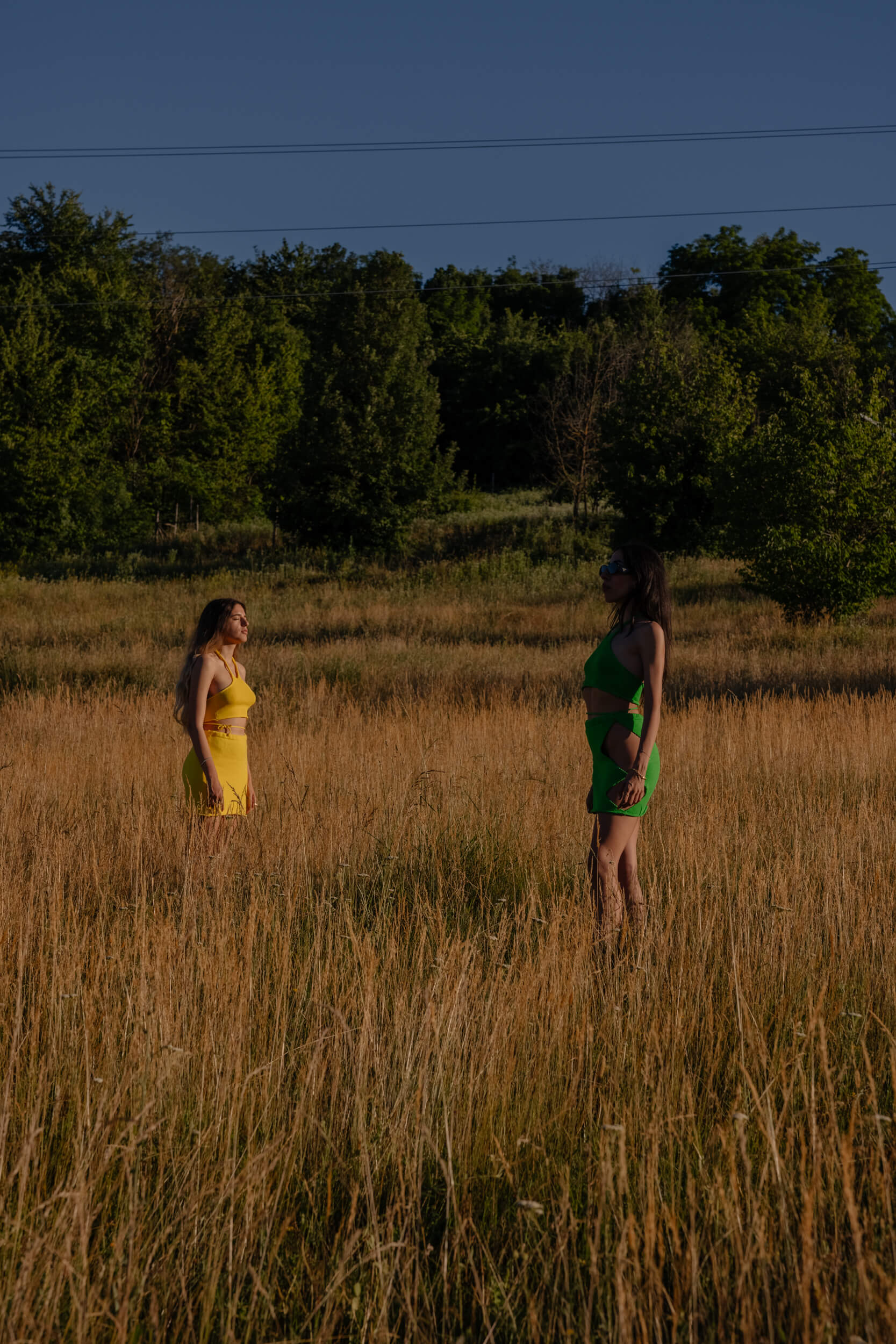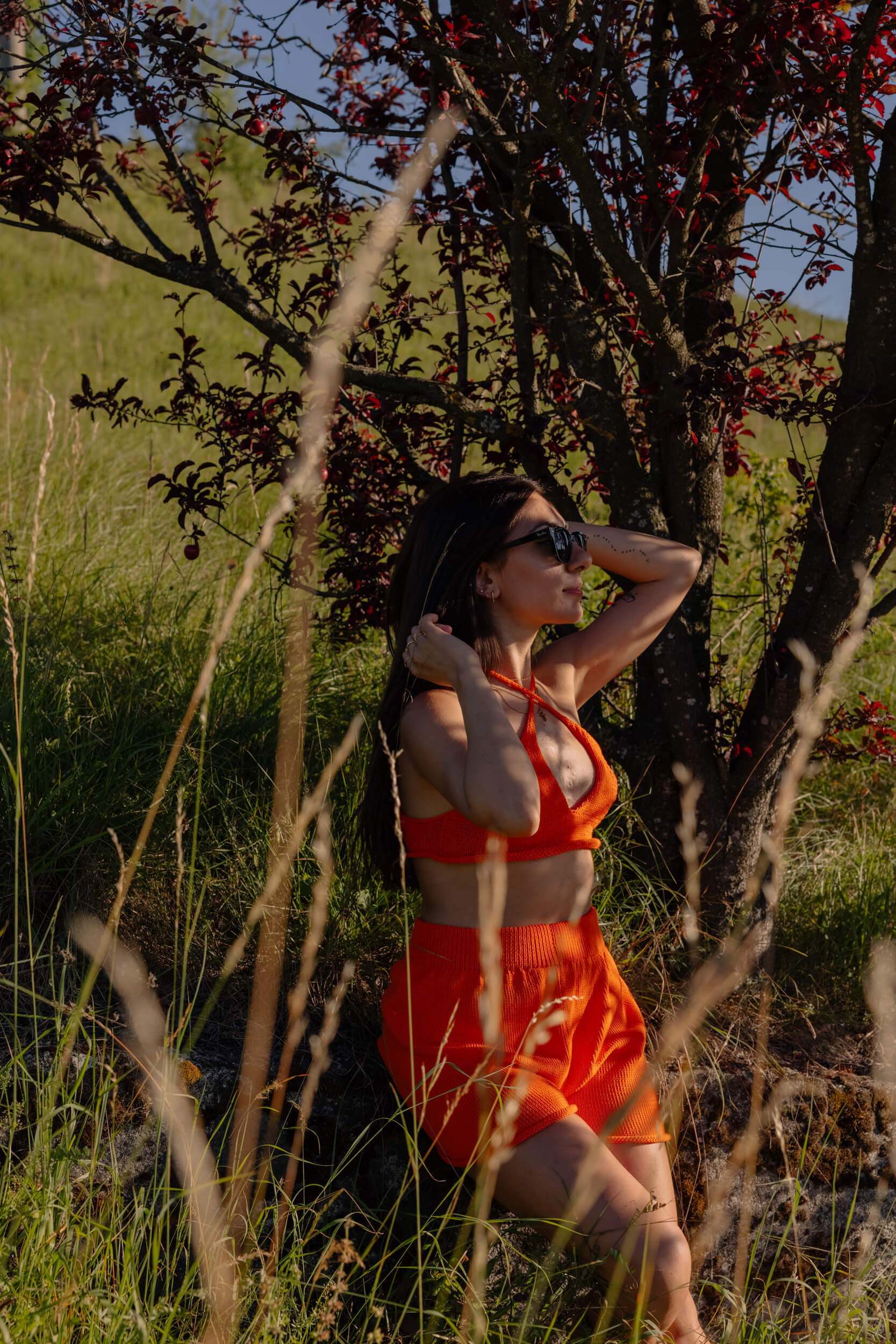 And it is precisely from this experience that we want to start again with a greater awareness of how important it is to take care of ourselves: because only by doing so, we can take care of the others and the planet, too. Now we are ready. Breathe.