National-popular legends narrate that Italians from central and southern Italy like to take it easy, embracing the philosophy of "slow living" or rather, as I'd rather say, they like to enjoy every bit of their life. Like in Rome, for instance, where there's no rush, where no one thunders and hustles to get to who knows where and who knows why, where a lunch can last half a day, where friends, when they get together, then struggle leaving each other, going back their own stuff, to their own stories.
How hard is it, oftentimes, to come to terms with yourselves? Even the loneliest of wolves sooner or later finds itself suffering some kind of restlessness towards their situation. Because loneliness, as valuable as it can be, for some people more than others, often ends up bordering with another circumstance that's typical of private life: boredom. That "state of being weary and restless through lack of interest", the dissatisfaction, hassle, sadness coming from the lack of activity and idleness or from being busy with something that feels monotonous, opposite to one's own inclination, so to seem useless and vain. This very boredom, the /nò·ia/, the ways in which it can be interpreted, those in which it can manifest, how it can be represented and actualized, inspired and linked the shots of Storie di /nò·ia/ (Stories of boredom), the first photographic project by Johnny Carrano.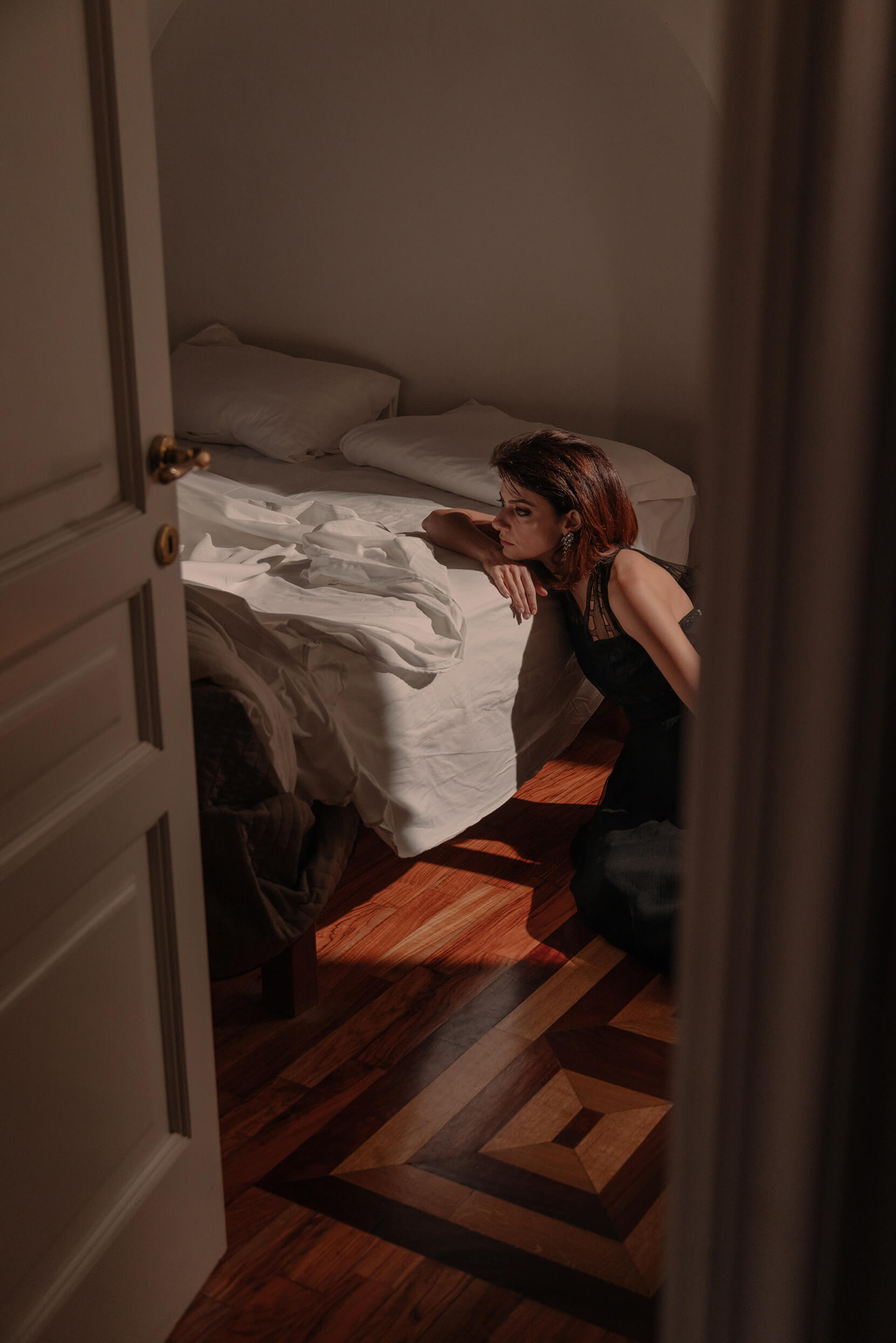 Roma, Rione Monti, destination of a panoramic tour of the Eternal City with a chatty taxi driver and anecdotes that would be such a good fit for @romantalks, pebbly climbs and descents and the impatient chatter coming from the bar tables of people who've just peeked through the weekend, from the tables in via Panisperna 59. There, in those moments perfectly in tune with what is taking place, I walk up the entrance step of  Sacripante Art Gallery and switch my eyes with Johnny Carrano's eyes and dive into the most private places of his subjects' everyday lives.
Dim lights, excited guests, the photographer and his team cheered by a mix of emotion and pride, perhaps at that point indistinguishable from one another; hung on the stone walls, 10 stories of boredom, projected on the mirrored wall at the end of the art gallery 10 videos of boredom.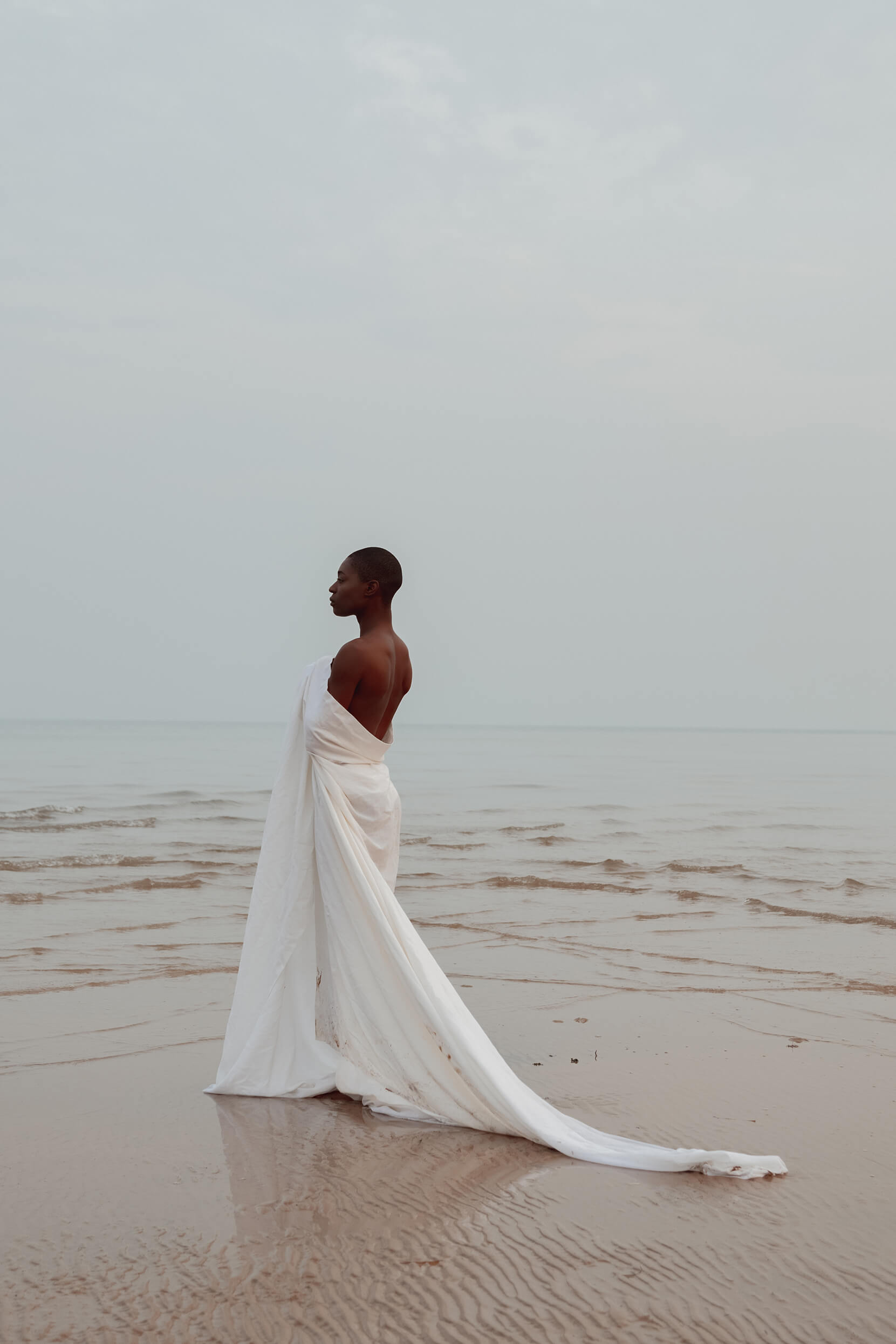 From the first to the last shot, the aim of the photographer seems clear: to explore, by representing it, that state of being that obsesses him and has obsessed us all ever since the beginning of our human awakening.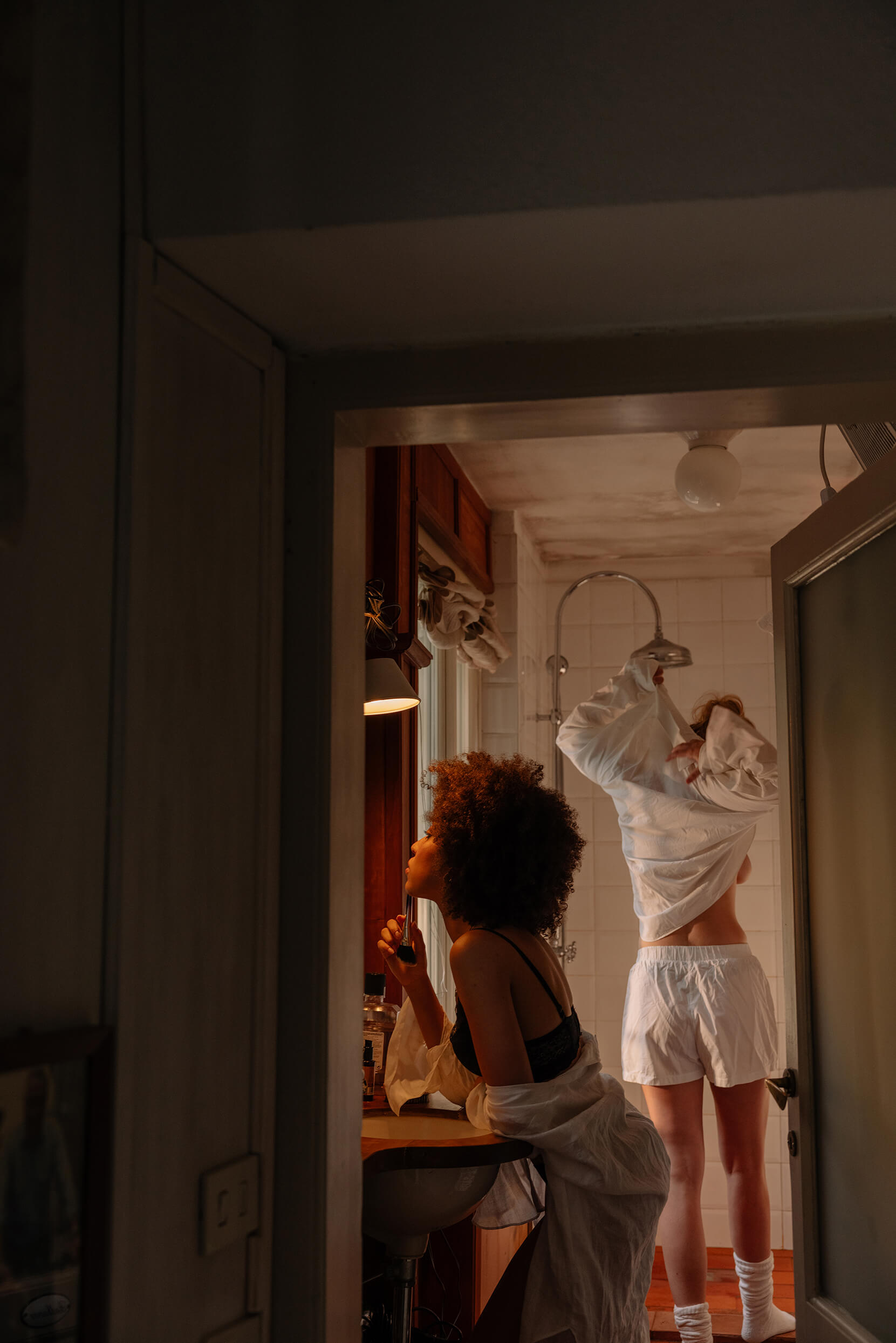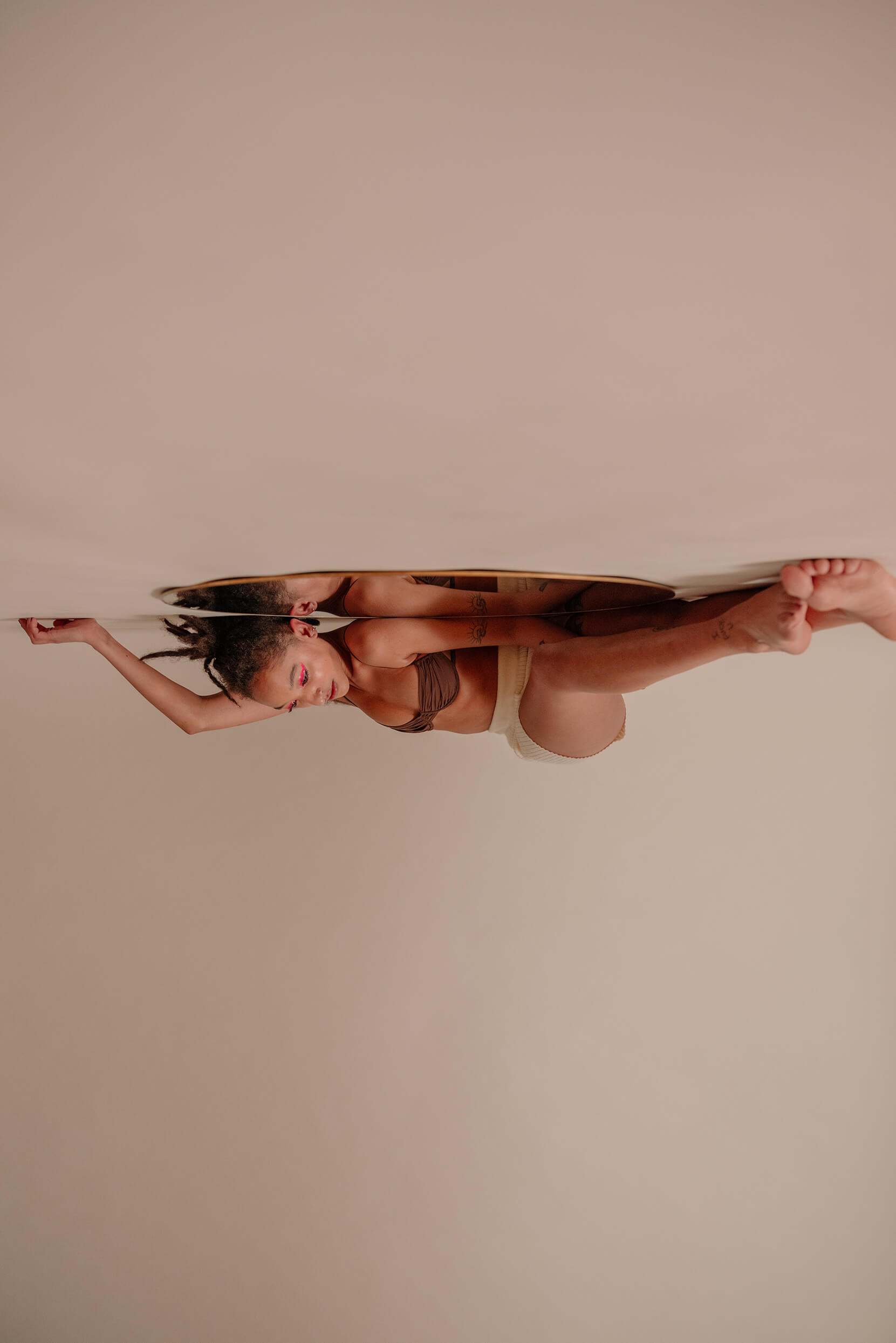 Each of us has their own way of being in the world, just like each of us has their own way of getting bored, their own "style of boredom", which defines and characterizes us as much as our lifestyle. Because I've never really believed that quote from a famous American TV show saying "Boredom is for lazy people who have no imagination" ("Girls", 03×02). Proving my viewpoint, the subjects of Storie di /nò·ia/ are precisely actors and actresses, artists, creatives, namely the least lazy and the most imaginative people by definition. Beatrice Grannò, Fatima Koanda, Barbara Ronchi, Eduardo Valdarnini, Federica Sabatini, Valeria Bilello, Patricia Allison, Noemi Brando and Arianna Panieri, Ema Stokholma, Giacomo Rabbi: for each interpreter, one definition of boredom.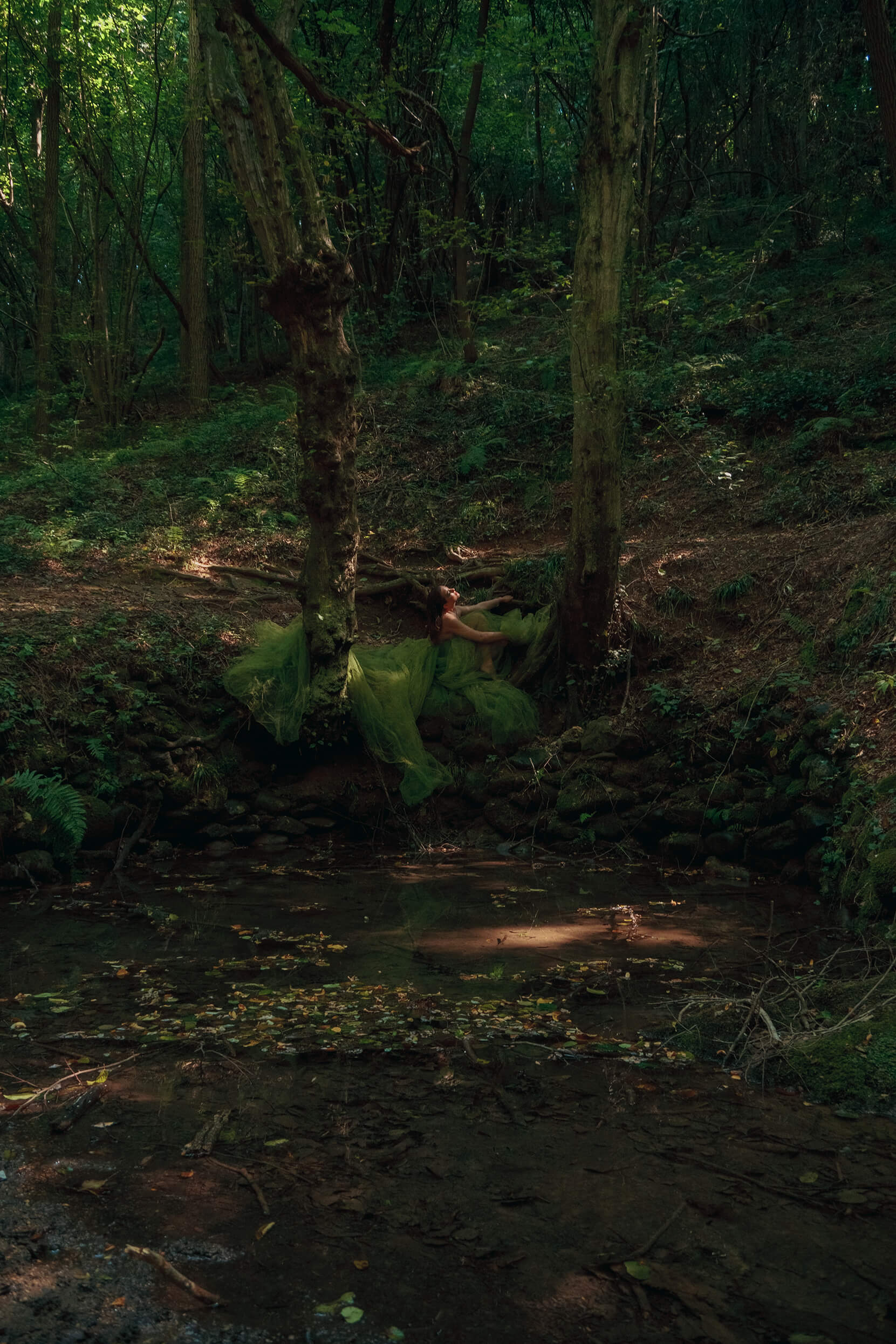 In "Unicum", actress Beatrice Grannò is a modern Dafne, with pearls on her face as a sea creature, wrapped in multiple layers of tulle to merge into the elements of nature; model, actress and dj Fatima Koanda is a piece of the desert, a presence that's perfectly integrated with the wild, sandy and isolated environment of "Candid Shadow"; actress Barbara Ronchi is the domestic elegance, the deceptive idleness that way too often haunts us, in "The Wait"; in "Grown-up Games", actor Eduardo Valdarnini is pure impatience, like when kids are restless because they want everything but don't know what specifically, perhaps because deep down they want nothing; actress Federica Sabatini, in "De(i)solated" is the portrait of overthinking, that lingering inside your own head that often tediously attacks us when we're alone; in "Shapes of Light", actress Valeria Bilello is water, rays of sun filtering the surface of the element that can fill everything up and satisfy all needs; in "Me Me Me", actress Patricia Alison is ego-centrism in its most literal meaning, the curiosity for your body and how it relates to what surrounds it; in "For Better and Worse", the two actresses and models Noemi Brando and Arianna Panieri are the routine of cohabitation, those habits to which every lived-in relationship can relate; TV and radio host and author Ema Stokholma is the protagonist of "Edges", the representation of the fluidity of existence, the gender experiment, a woman who kills time doing men's stuff; in "Where", actor and author Giacomo Rabbi portrays what happens on the road when, with or without a destination, we abandon ourselves to the journey, we let our car drive us, immersed in and absorbed by ourselves.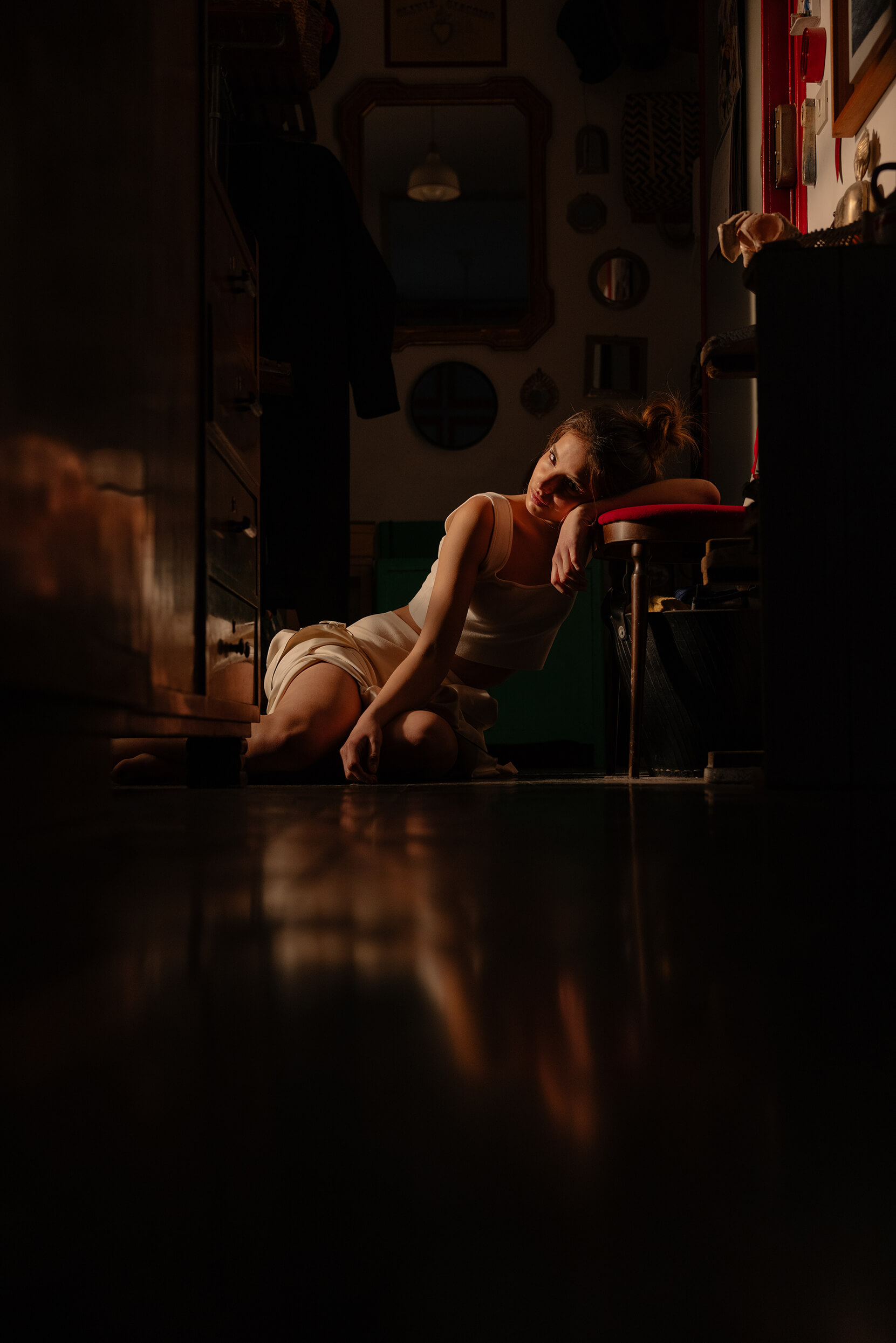 What comes to my mind is a reflection I often find myself making, and into which I've fallen again on that night in via Panisperna, like when in between things I understand what I'm doing wrong and then realize that we're all wrong when we close the door to certain nuances of emotions and states of mind, or even worse when we force ourselves to send them away as soon as they come across us. Boredom can be an added value of our lives, boredom can teach us lessons about ourselves and the others and the world. Storie di /nò·ia/ tells us about those who have no fear to surrender to the monotony of idleness, it invites us to welcome boredom to see where it takes us because, as every emotion and state of mind, including those that make us weak and seem to impoverish us, it has an actual purpose and a function of its own, it must be lived and processed. To lean out into possibilities we would have never imagined to explore.