"On the road again
I just can't wait to get on the road again
The life I love is makin' music with my friends
And I can't wait to get on the road again" – Willie Nelson ("Forrest Gump" – Soundtrack)
Summertime means going on vacation, but none of those boring holidays stuck in one place, it's the perfect time for a road trip whether it is with your friends, family or just-met runaways (sometimes those too!).
So, if you are looking for inspiration for your next road trip, here some of the best road trip movies ever!
__________ 
FOR THE MUSIC
 __________
A road trip doesn't work unless you have the perfect playlist to accompany you through everything. So here two of the most iconic film about road tripping and music, after all, "Everybody needs some…music"!!!
Our Pick for Best Road Trip Movies: 
"The Blues Brothers" directed by John Landis – 1989
"Almost Famous" directed by Cameron Crowe – 2000
__________ 
FOR THE NOT SO LEGAL ADVENTURES
 __________
Ok so it's not like we are suggesting an illegal road trip or anything of the kind, but just maybe adding a little thrill to the journey and all could be exciting…just find a legal thrill!
Our Pick for Best Road Trip Movies: 
"We're the Millers" directed by Rawson M. Thurber – 2013
"Thelma & Louise" directed by Ridley Scott – 1991
"Midnight Run" directed by Martin Brest – 1988
"Easy Rider" directed by Dennis Hopper – 1969
"Bonnie and Clyde" directed by Arthur Penn – 1967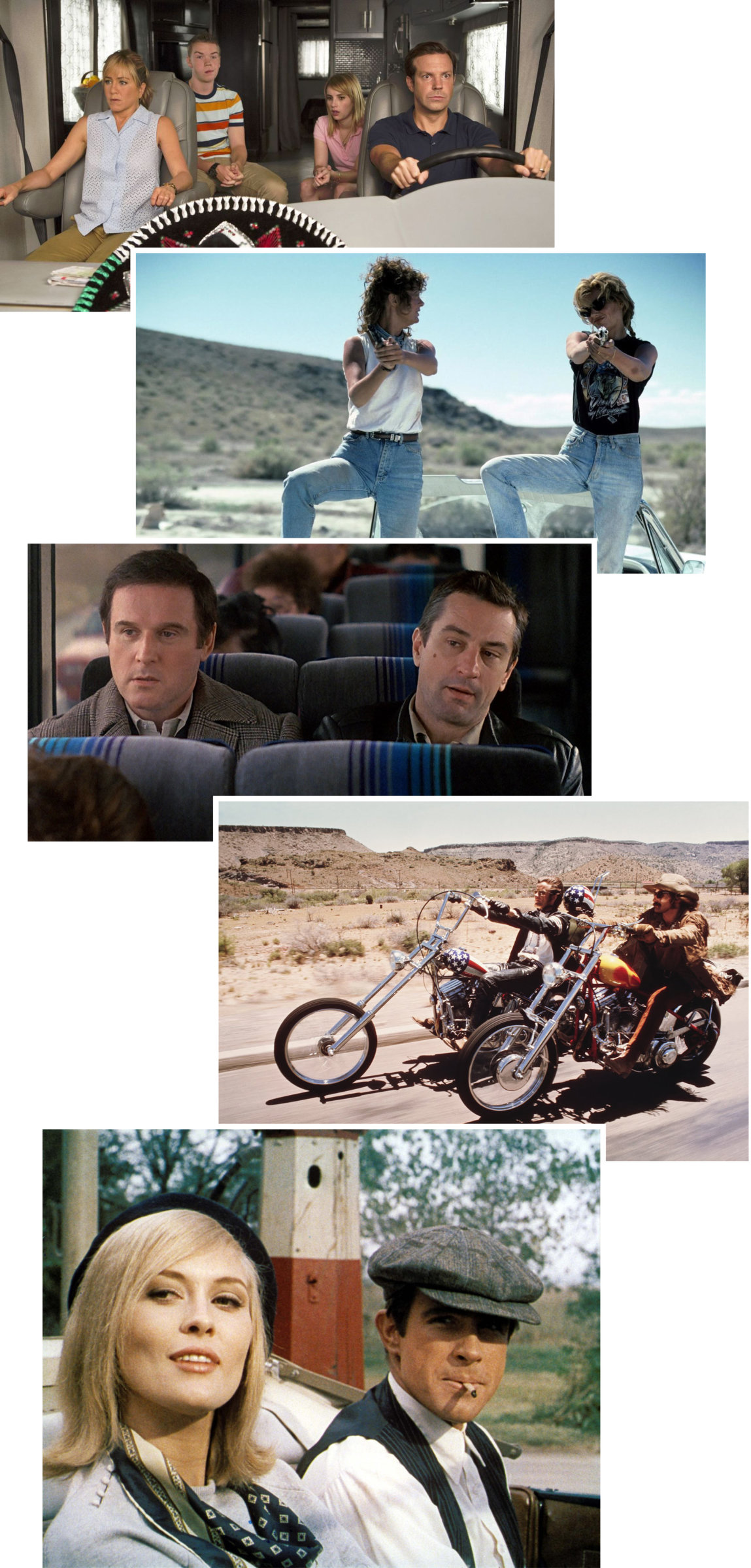 __________ 
BECAUSE GRANDPARENTS ARE THE BEST
 __________
Usually, they are the wise people in our life trying to reconnect the family ("Everybody's Fine"), yet sometimes they might be a bit nuts and take us through a journey of self-discovery and maybe a bit of partying!
Our Pick for Best Road Trip Movies: 
"Everybody's Fine" directed by Kirk Jones – 2009
"Grandma" directed by Paul Weitz – 2015
"Dirty Grandpa" directed by Dan Mazer – 2016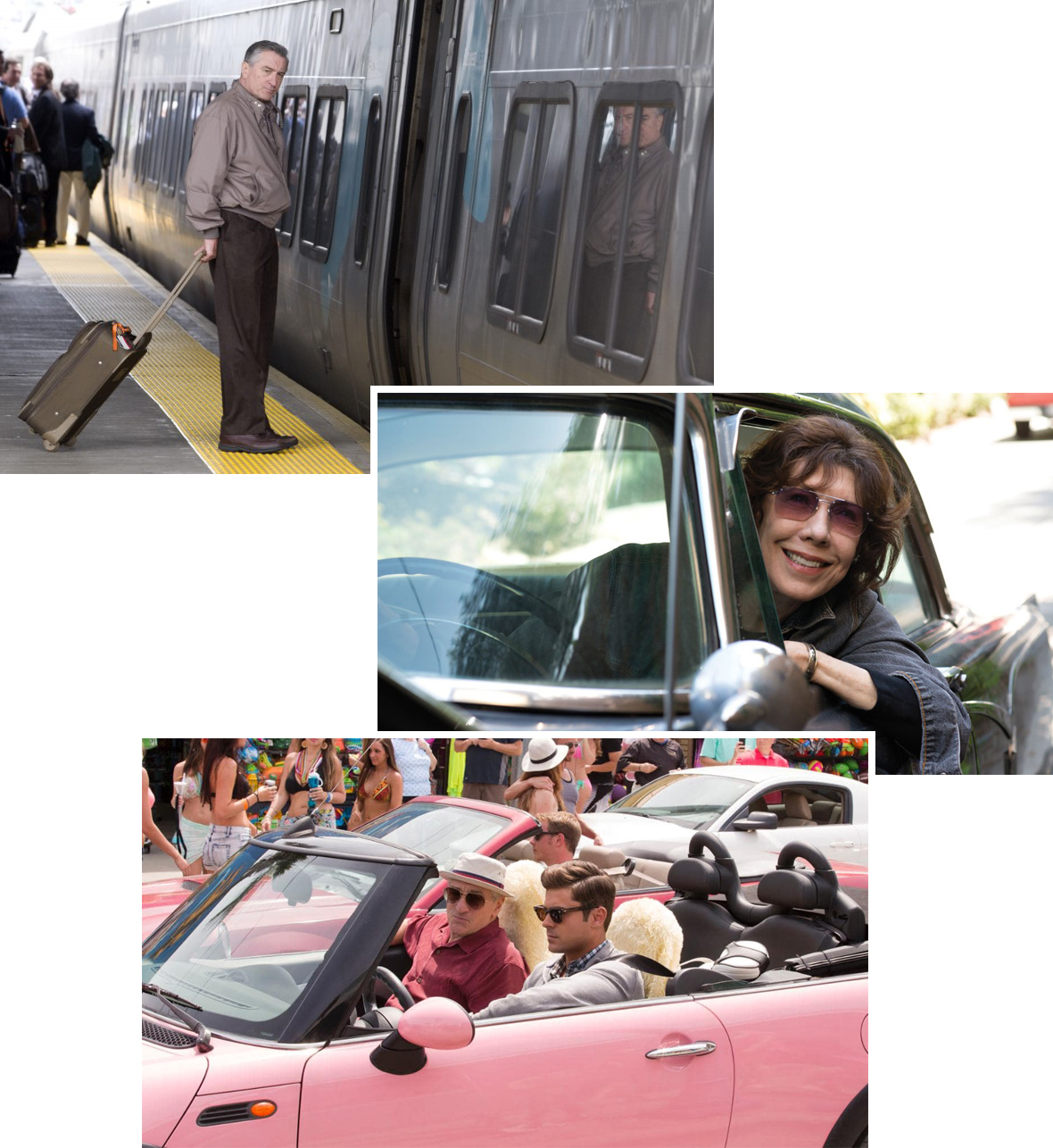 __________ 
THE ORIGINALS
 __________
Vintage is trending, isn't it? So why not be inspired by the films considered the fathers of the road movie.
Our Pick for Best Road Trip Movies: 
"The Wizard of Oz" directed by Victor Fleming – 1939
"It Happened One Night" directed by Frank Capra in collaboration with Harry Cohn – 1934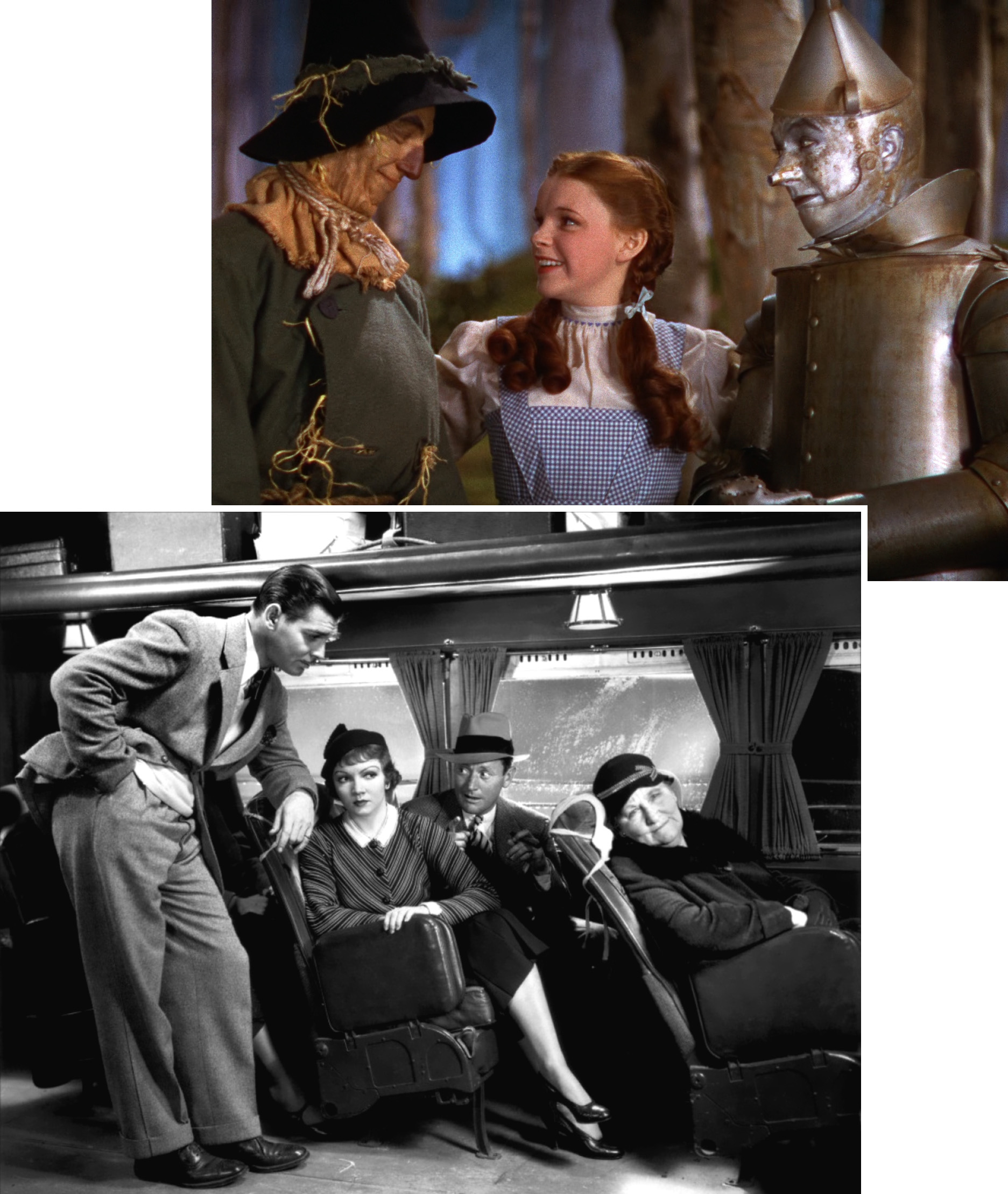 __________ 
COMING-OF-AGE
 __________
Everyone has a favorite coming-of-age film, and the genre itself implies always a trip (no, not that kind of trip) whether it is emotional, of learning or literally on the road.
"Little Miss Sunshine" by the way would have deserved also a spot on the "Because Grandparents Are the Best" because, c'mon, Alan Arkin is simply the best (he won the Academy Award for Best Performance by an Actor in a Supporting Role).
Our Pick for Best Road Trip Movies: 
"And Your Mother Too" directed by Alfonso Cuarón – 2001
"Stand by Me" directed by Rob Reiner – 1986
"American Honey" directed by Andrea Arnold – 2016
"Little Miss Sunshine" directed by Jonathan Dayton and Valerie Faris – 2006
"The Fundamentals of Caring" directed by Rob Burnett – 2016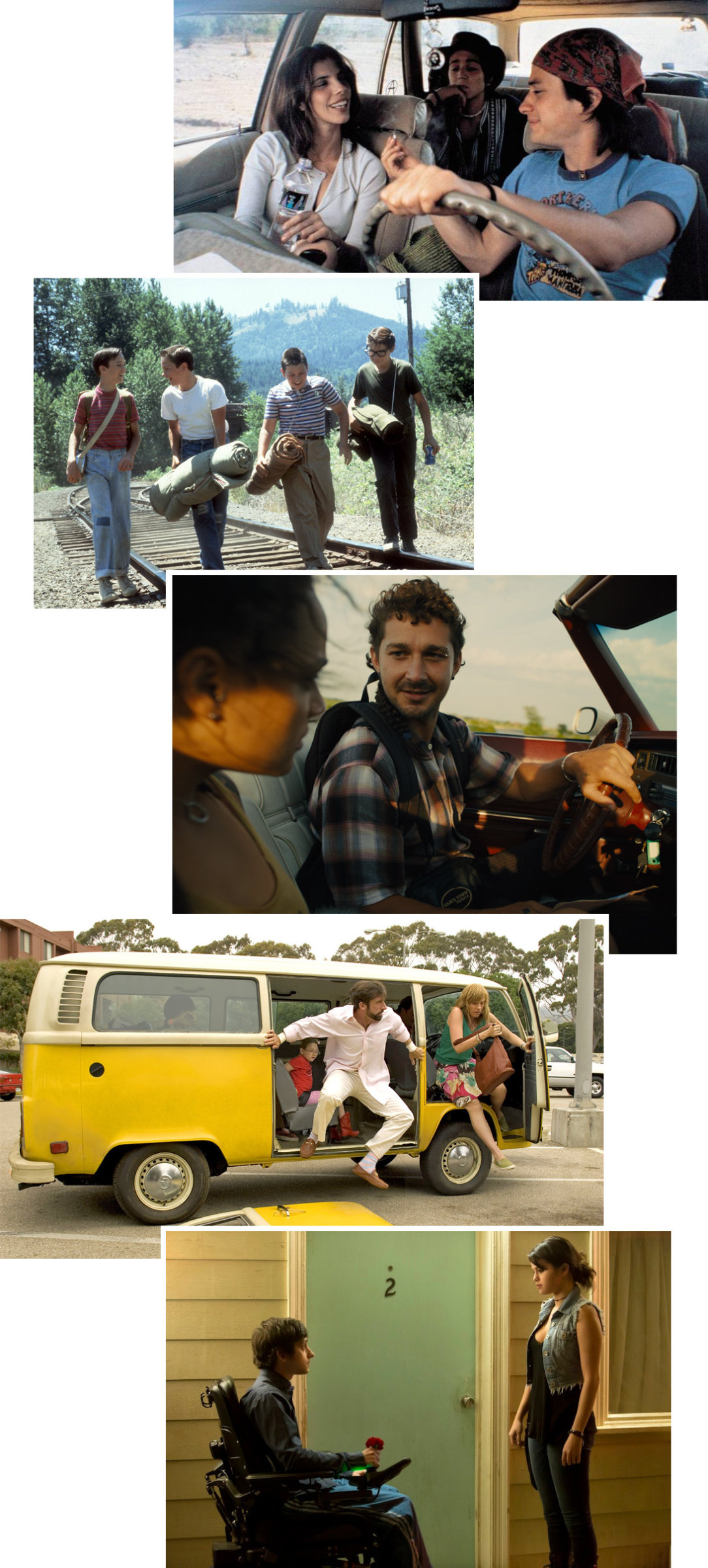 __________ 
FINDING YOURSELF
 __________
On a motorcycle through South America, a journey to Alaska, the Pacific Crest Trail, a "walk" through the Australian desert and an interview on the road with a great yet tormented writer. These are all conditions for a great journey to discover yourself (let's avoid some of the endings though). One thing these films have in common? They are all biopics!
Our Pick for Best Road Trip Movies: 
"The End of the Tour" directed by James Ponsoldt – 2015
"The Motorcycle Diaries" directed by Walter Salles – 2004
"Into the Wild" directed by Sean Penn – 2007
"Wild" directed by Jean-Marc Vallée – 2014
"Tracks" directed by John Curran – 2013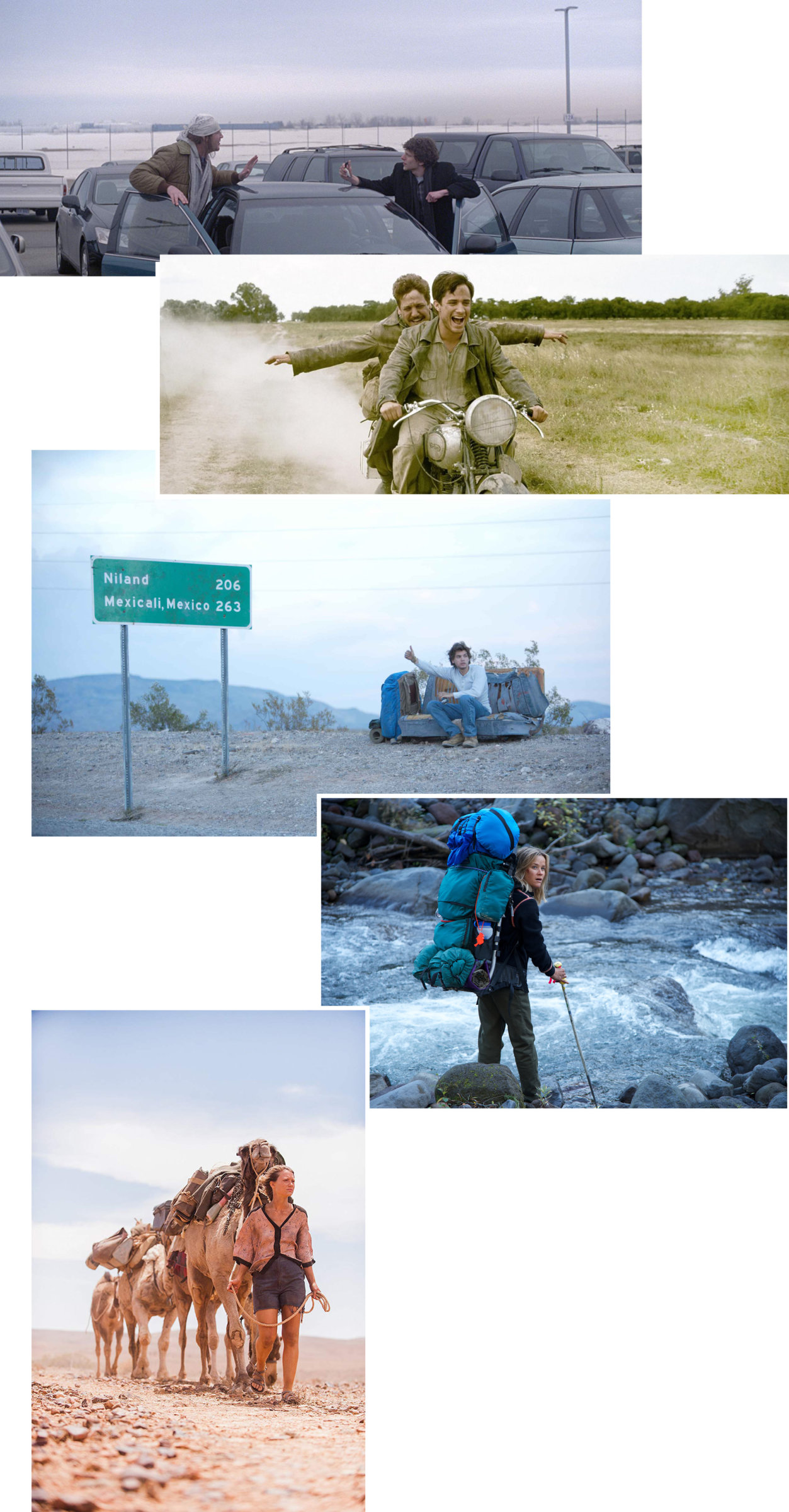 __________ 
ROAD TO LAUGHTER
 __________
British humor, classic Lampoon's jokes, teenagers on the loose and simply Jim Carrey: take your pick, and get ready for a full-of-laughter road trip with your friends!
Our Pick for Best Road Trip Movies: 
"National Lampoon's Vacation" directed by Harold Ramis – 1983
"The Trip" and its sequels directed by Michael Winterbottom – 2010
"Harold & Kumar Go to White Castle" directed by Danny Leiner – 2004
"Dumb and Dumber" directed by Peter Farrelly – 1994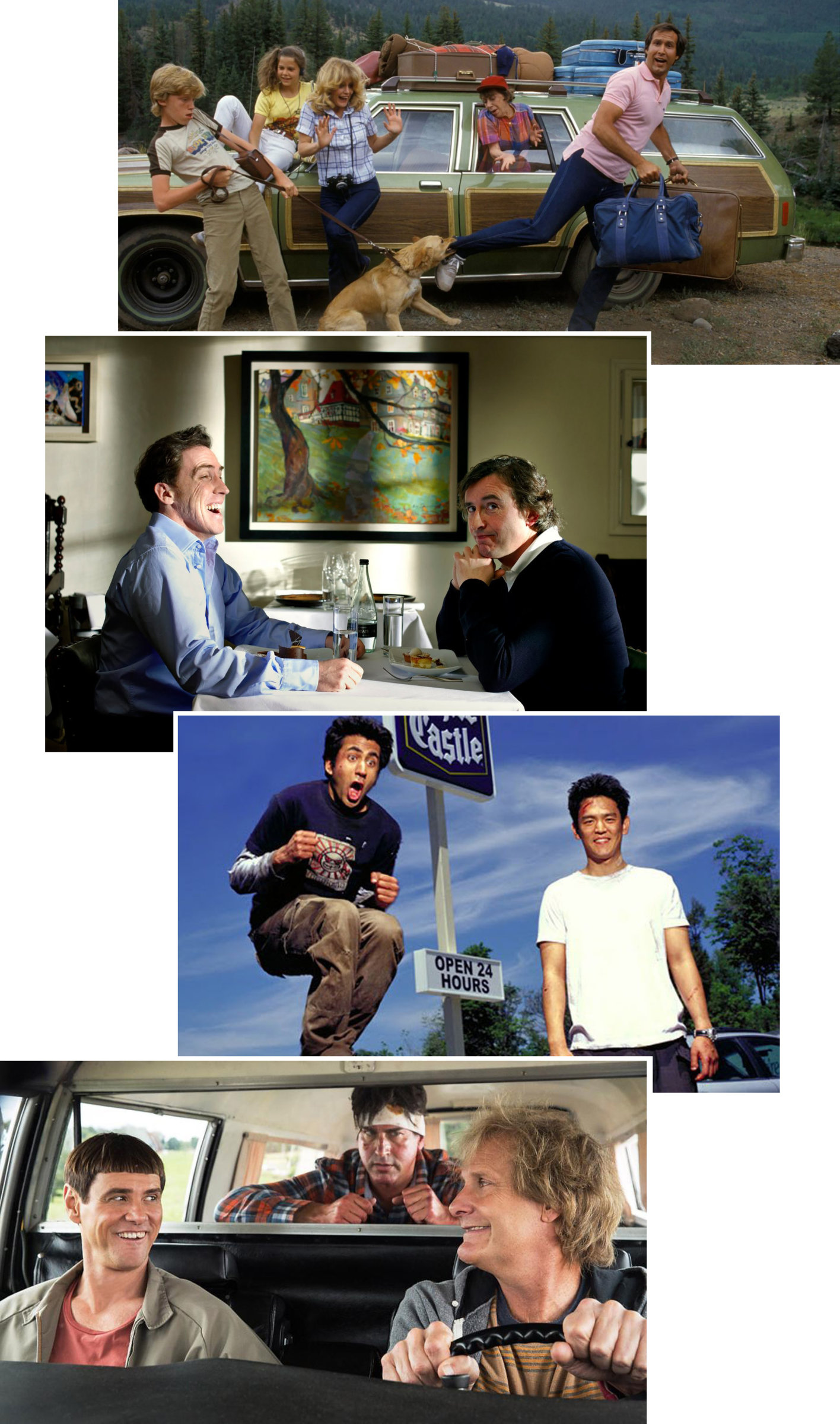 __________ 
SOME FAMILY QUALITY TIME
 __________
In need of strengthening the bond with someone in your family? Here some inspiration for an intense and emotional road trip…be aware though, it might get a bit bumpy every once in a while.
Our Pick for Best Road Trip Movies: 
"Rain Man" directed by Barry Levinson – 1988
"Paper Moon" directed by Peter Bogdanovich – 1973
"Nebraska" directed by Alexander Payne – 2013
"Captain Fantastic" directed by Matt Ross – 2016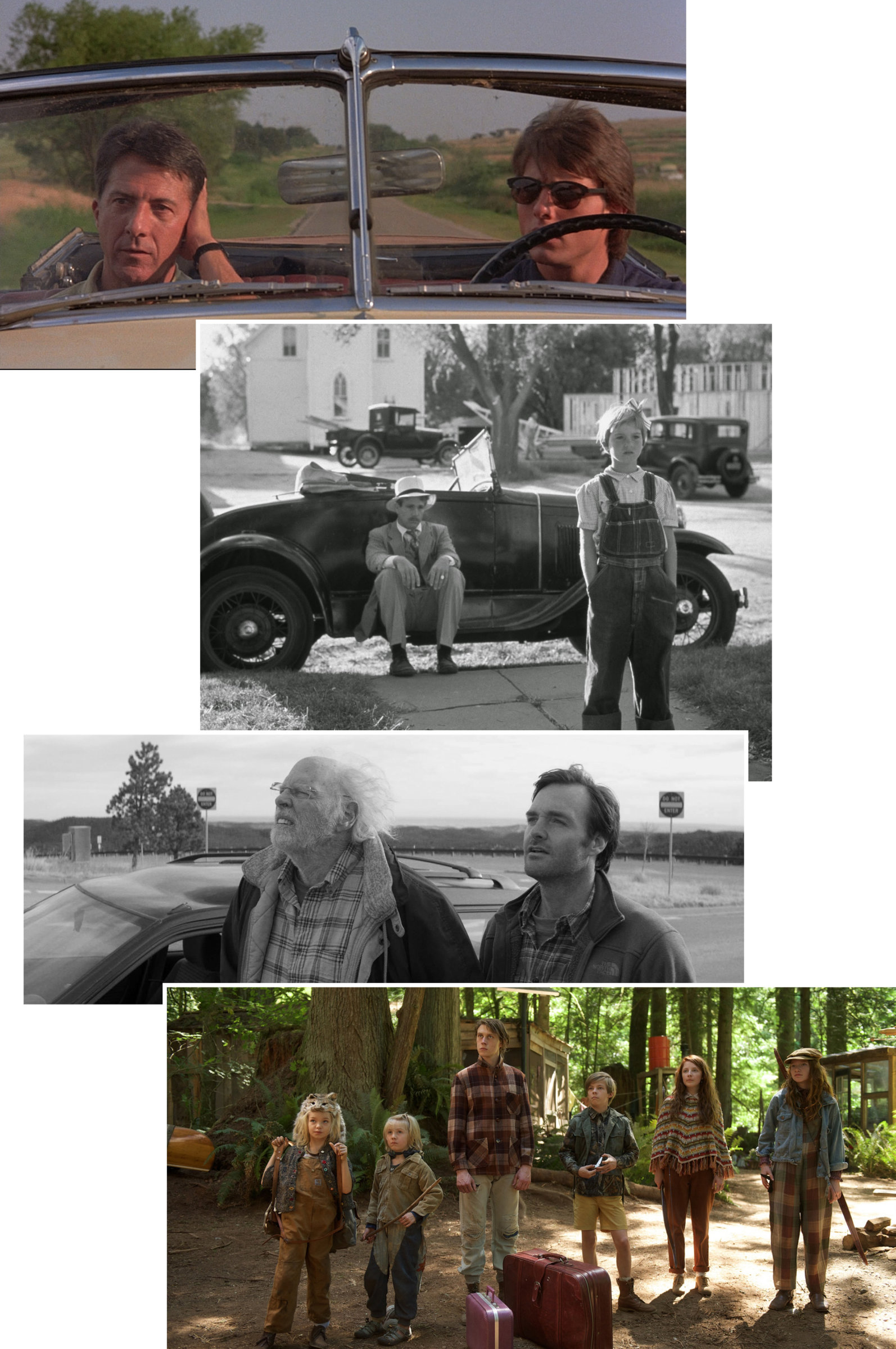 __________ 
EPIC ROAD TRIP
 __________
Ok, let's admit it, these are not real road trip movies, yet we can definitely talk about a long-lasting journey, so let's be inspired by the epic theme and let our next road trip be epic!!!
Our Pick for Best Road Trip Movies: 
"Gone With the Wind" directed by Victor Fleming – 1939
"Lawrence of Arabia" directed by David Lean – 1962
"The Lord of the Rings: The Fellowship of the Ring" directed by Peter Jackson – 2001
"Mad Max: Fury Road" directed by George Miller – 2015