Olivia Toledo Palermo has been the It-Girl for years now! Born in 1986 and 163cm high, wherever she goes she draws the attention not only of photographers, but also of the many fans worldwide, for whom she is a source of inspiration in terms of beauty and style. She's always very posed and elegant, friendly and always smiling, one of the most famous icons in the fashion field. She is also famous for her shiny hair, which have always been making "jealous" women all over the world.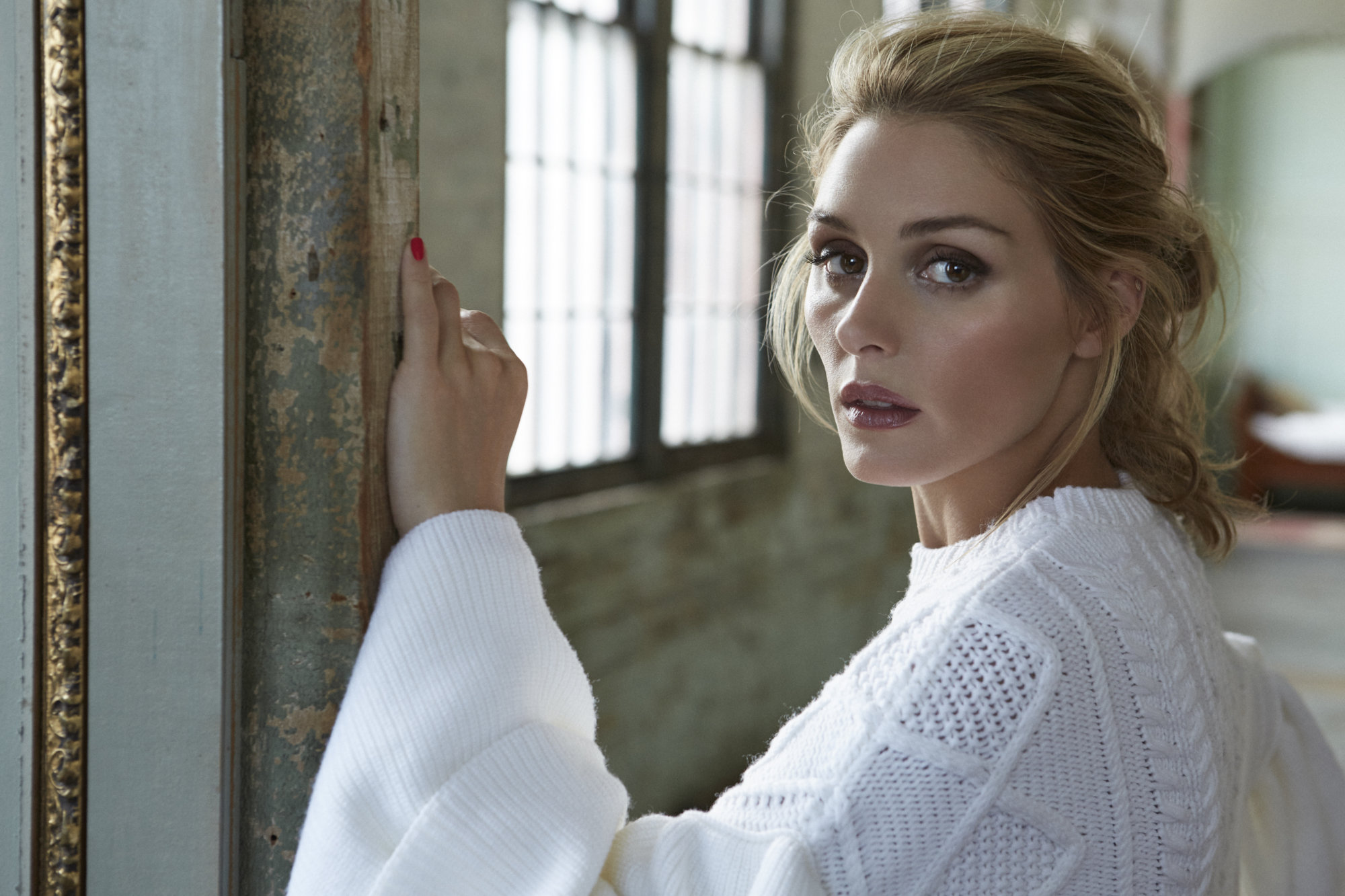 However, her career started as an actress, participating in 2008 at the MTV reality show "The City", in which during the second season she works for Elle Magazine, a collaboration that continues in her real life in addition to other collaborations with other newspapers where she also models in photo shootings of several brands until she becomes ambassador of BananaRepublic and Max&Co., a position that she still holds today.
In 2011 she opens her Blog, where she talks about fashion, beauty and lifestyle: also she continues her collaboration with the brands and she is constantly invited to the fashion weeks and fashion events all around the world with her husband, Johannes Hubel (A German model, met in college and married with a private ceremony in 2014 with a wonderful dress by Carolina Herrera, after 6 years of engagement).
Whether we are talking about street style or official events, Olivia Palermo always amazes for her refined style without being glitzy, trendy-chic and featuring details and accessories that make the difference, turning her into a queen of style to imitate and to take inspiration from.
STREET STYLE
______
Olivia Palermo is one of the most followed people by paparazzi not only outside the fashion shows/events  but also in her everyday life: her look ranges from comfortable to elegant outfits, from jeans and shirts to dresses, from monochrome to colorful clothing, in a variety of shapes, fabrics and patterns, always different and interesting. The most iconic look is perhaps the one that is composed by the Burberry cloak with her initials paired up with a pair of knee-high boots.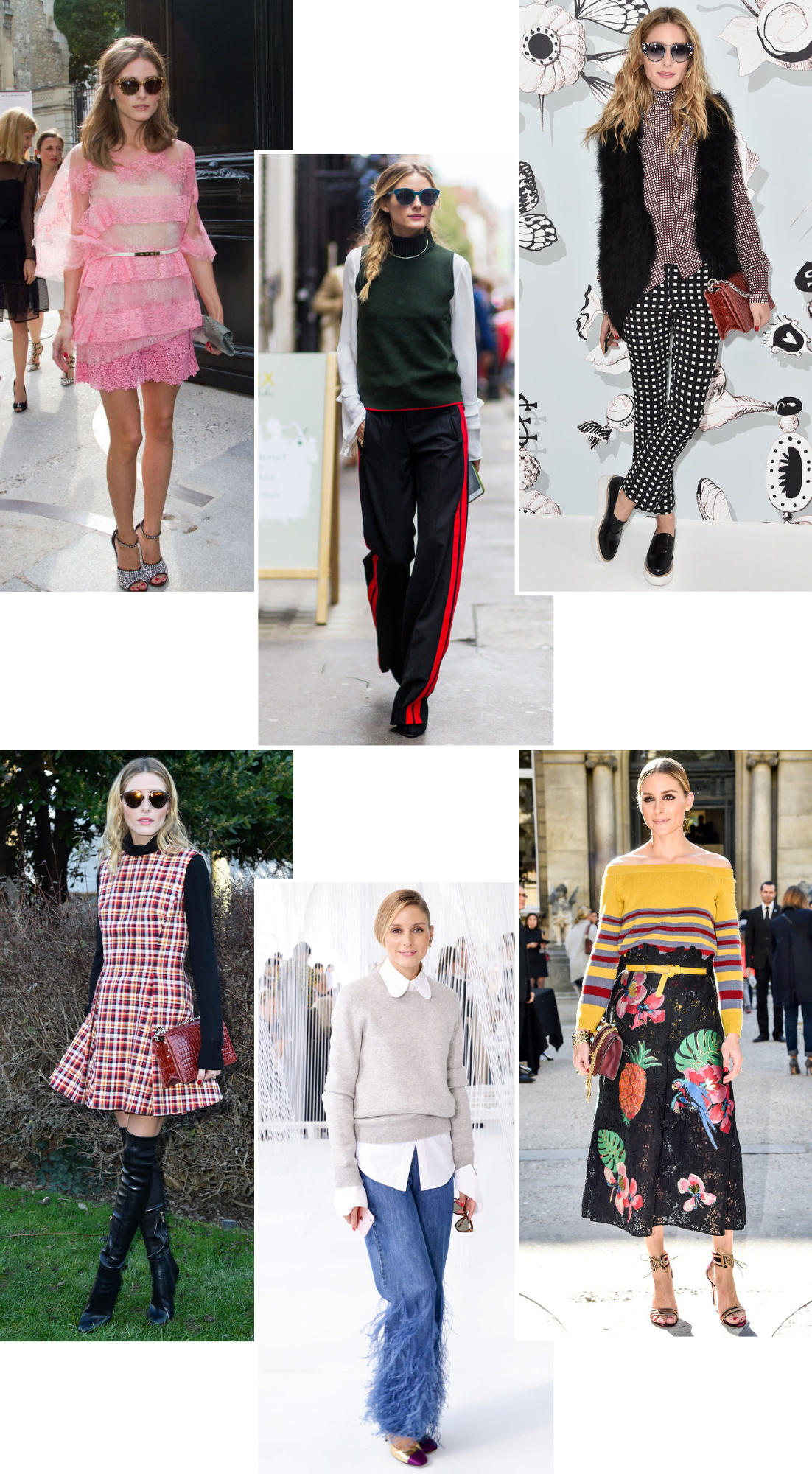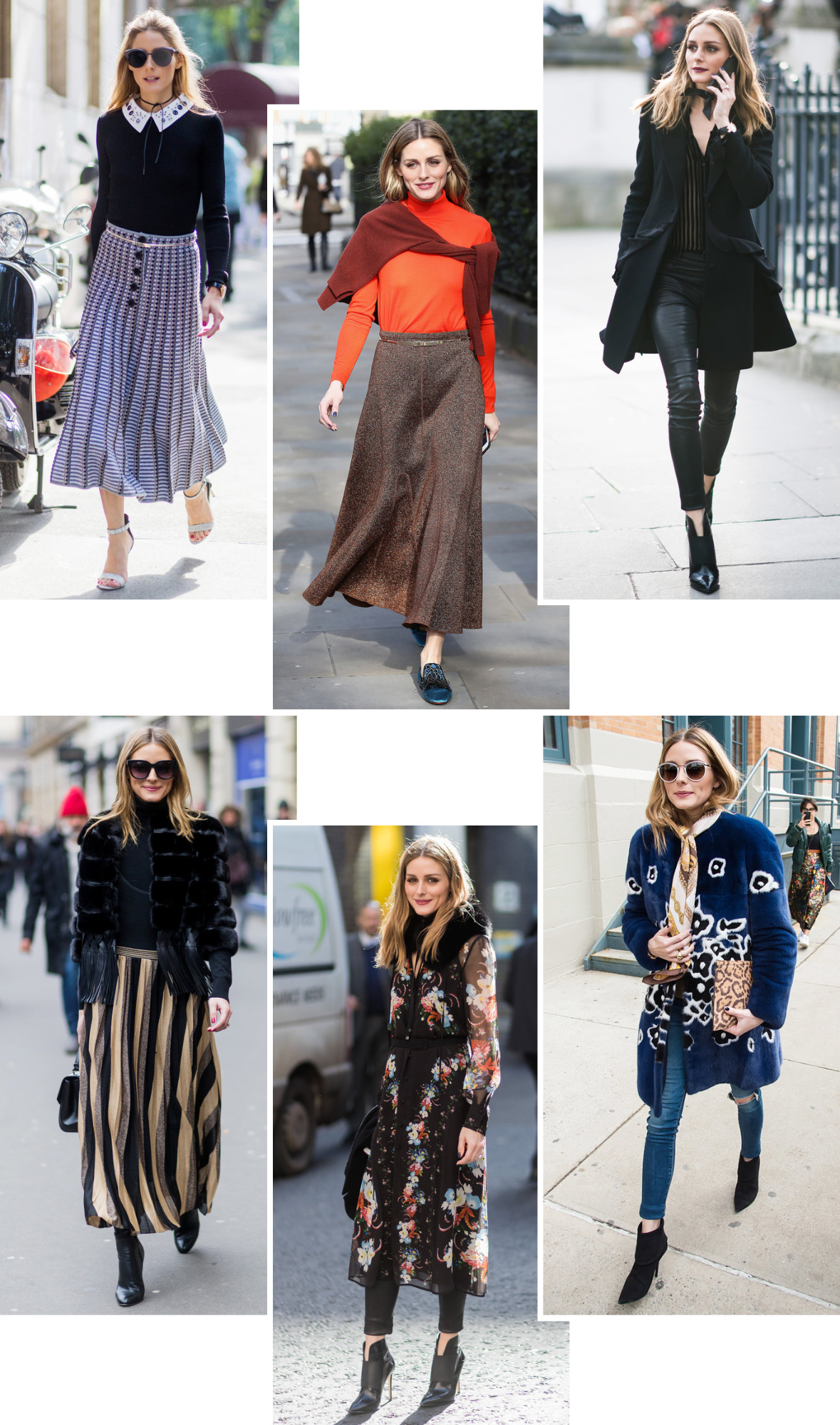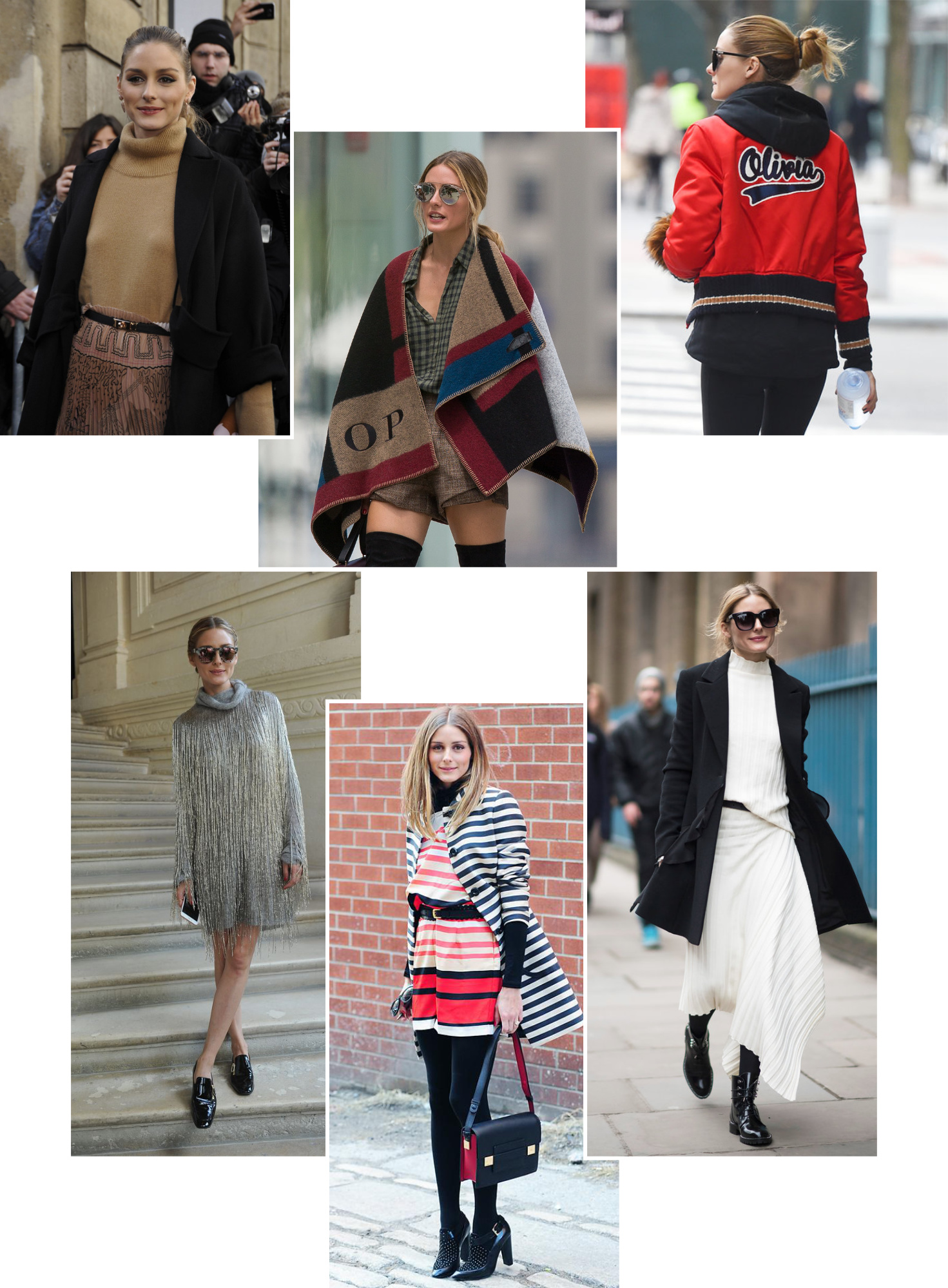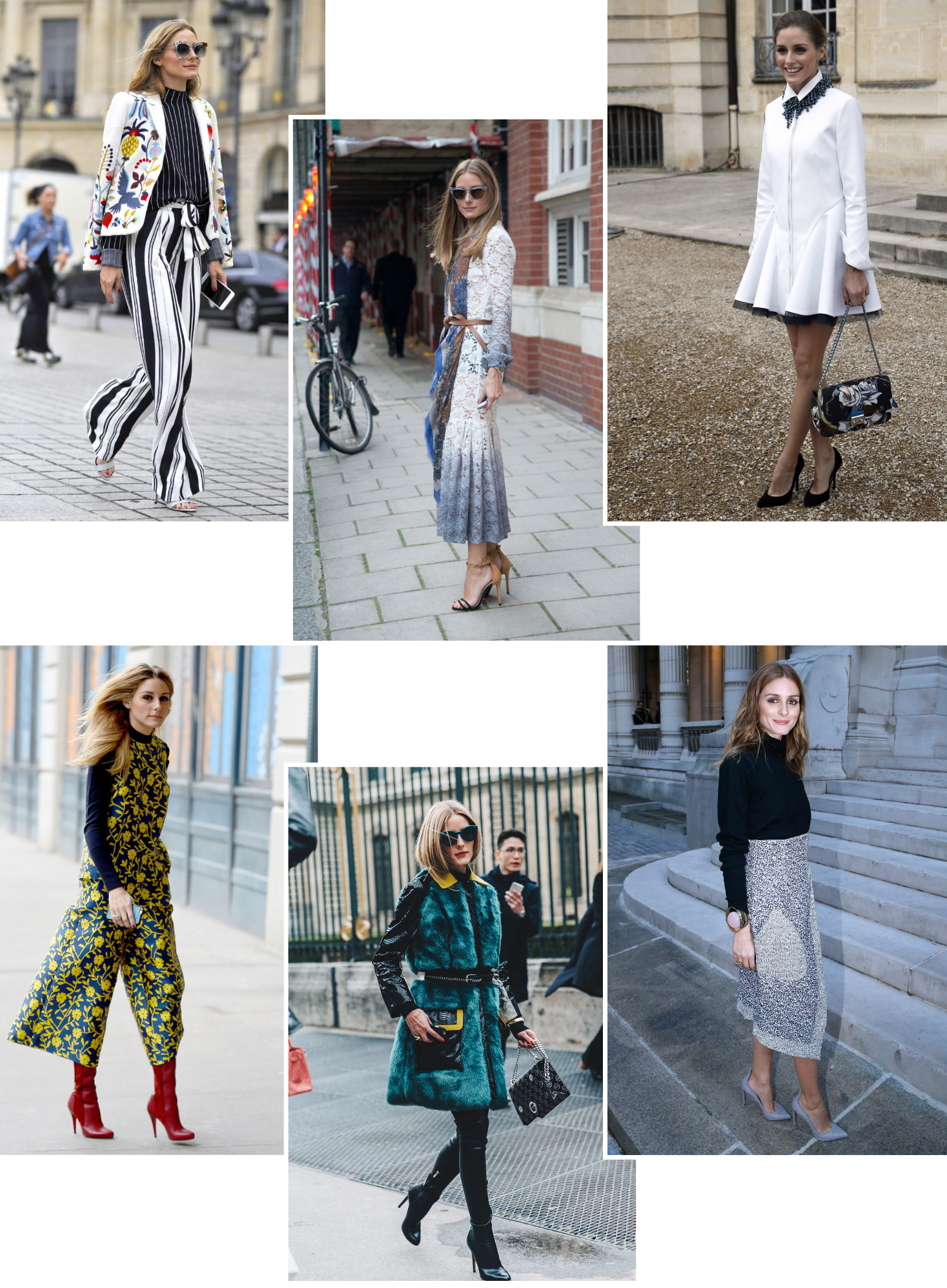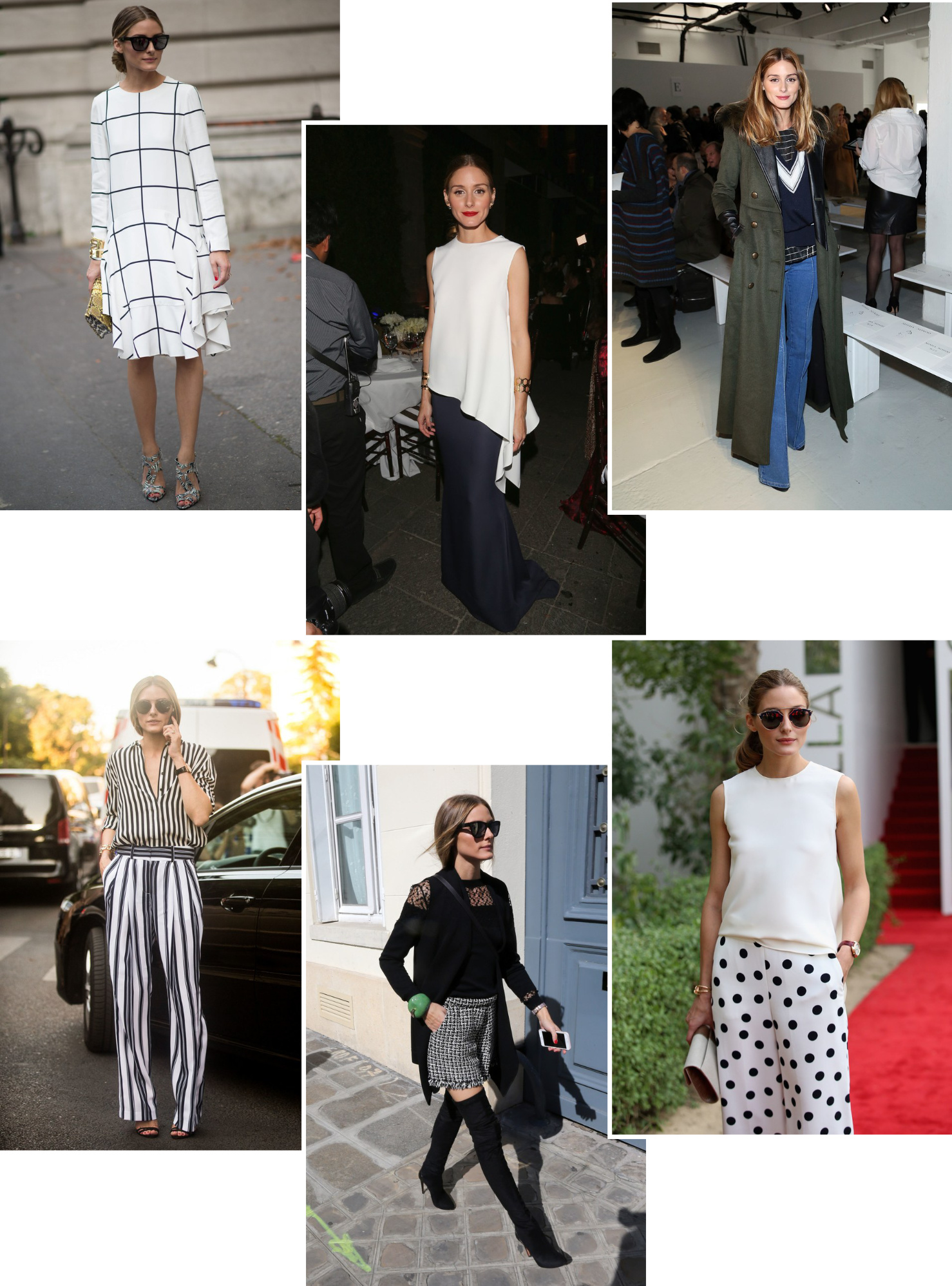 OFFICIAL EVENTS
______
Among the brands that get the chance do dress her up during official events there are Valentino, Max Mara and Tiffany's. The choice falls mainly on the dresses, both short and long, paired up with bags, shoes and hairstyles that make her almost a contemporary Princess. In this regard, how can we forget her simple but beautiful wedding dress made by Carolina Herrera and paired up with a light green cardigan and a pair of blu Manolo Blahnik?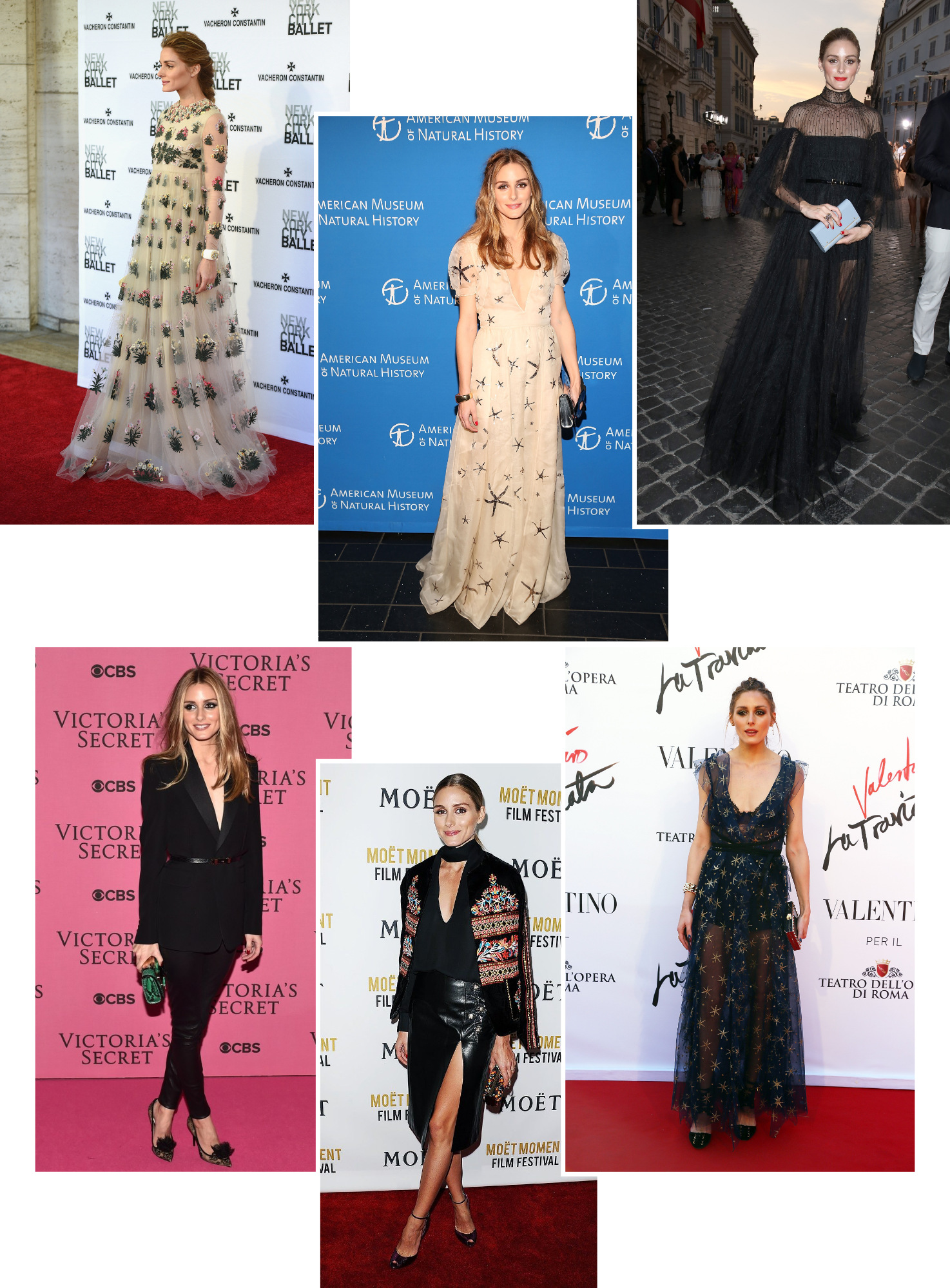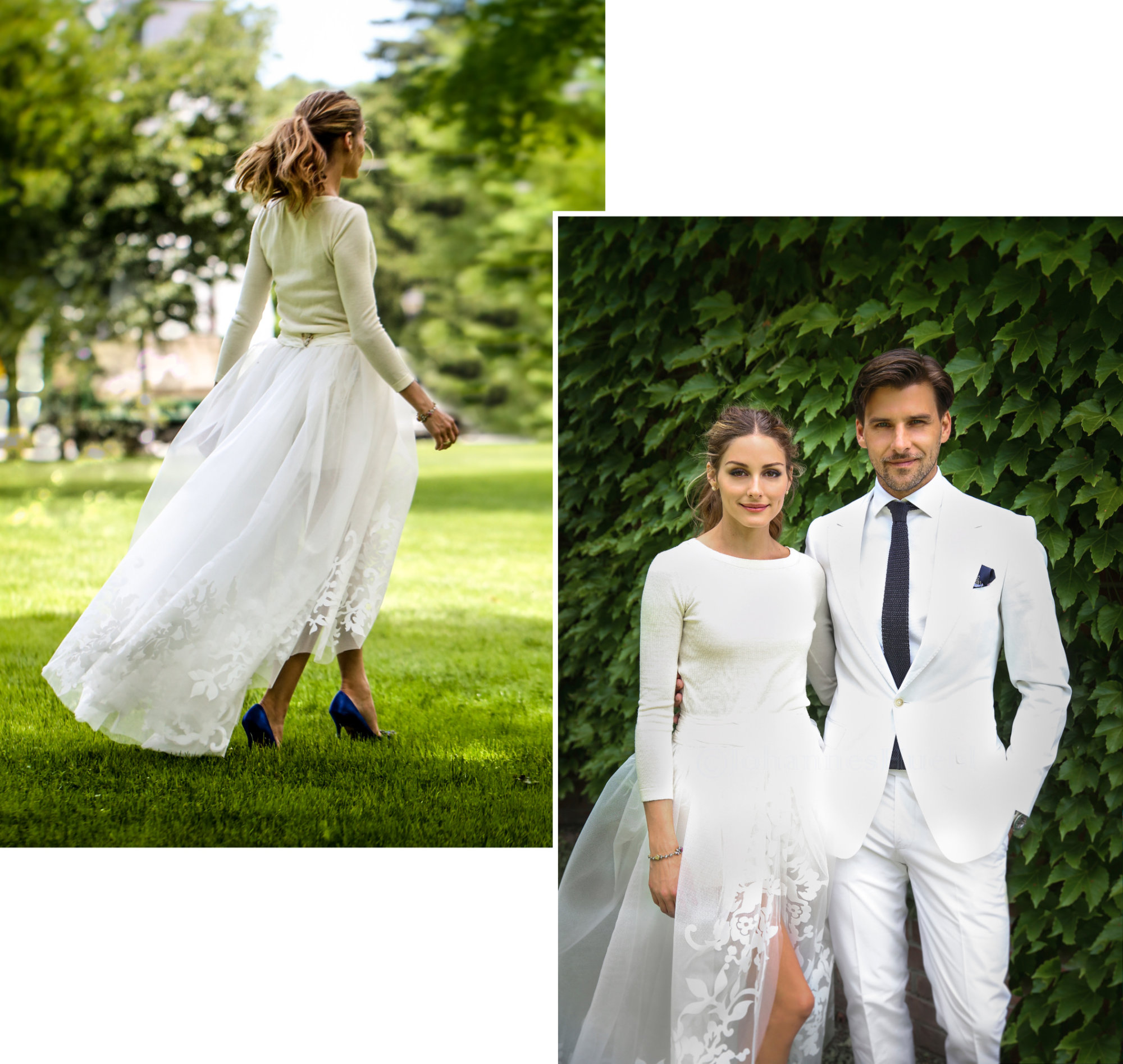 ADVERTISING CAMPAIGNS AND PHOTO SHOOTS
______
Olivia Palermo has an ethereal beauty that is well suited to any type of photo shoot, from the most artistic to the most classical one in which she has to enhance a product: everyone knows her as the "face" of Max &Co, but she has posed for the covers and press services of popular magazines all over the world, always managing to be spontaneous in front of the camera and to give the best of herself regardless of the look/outfit that she wears.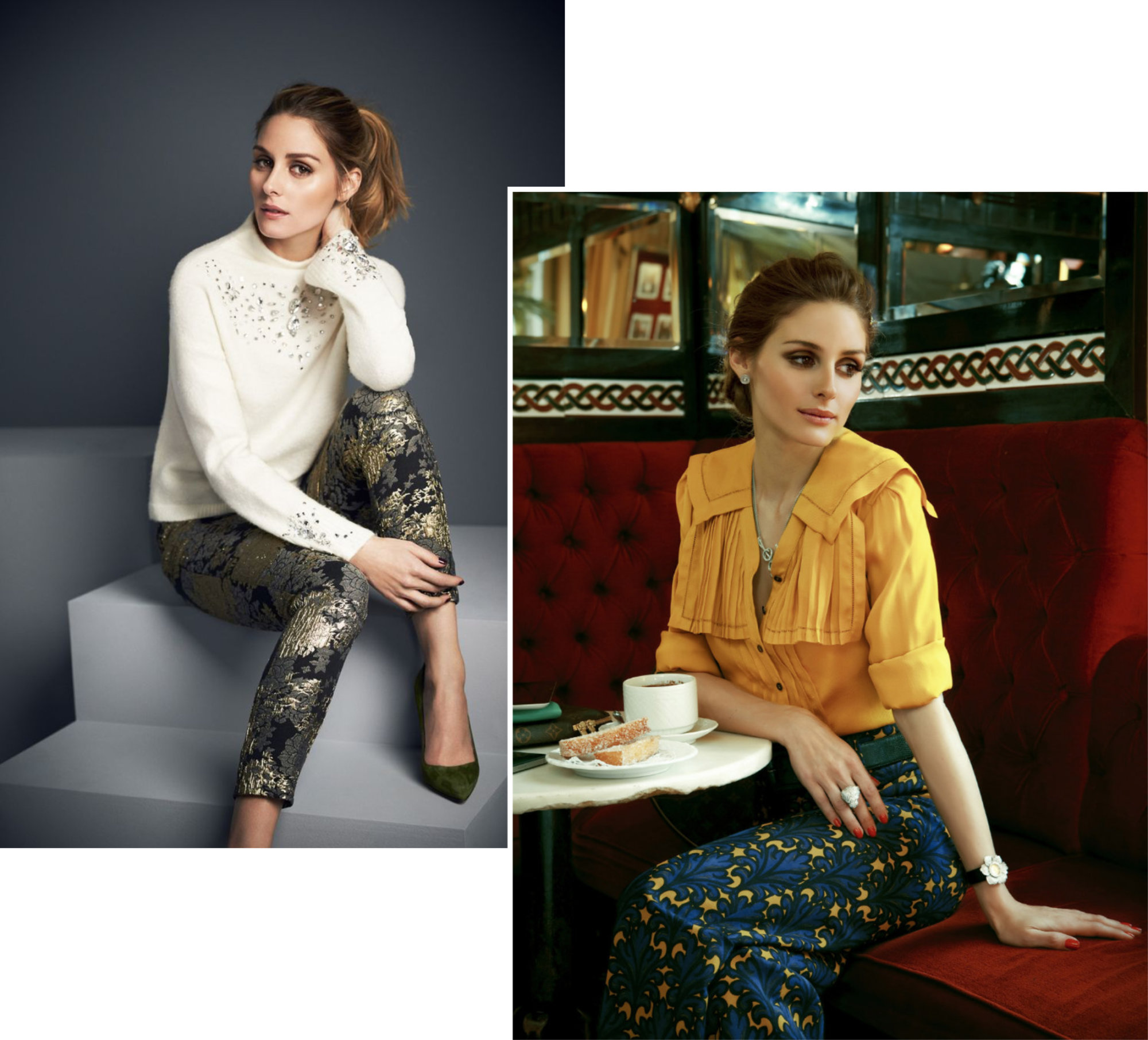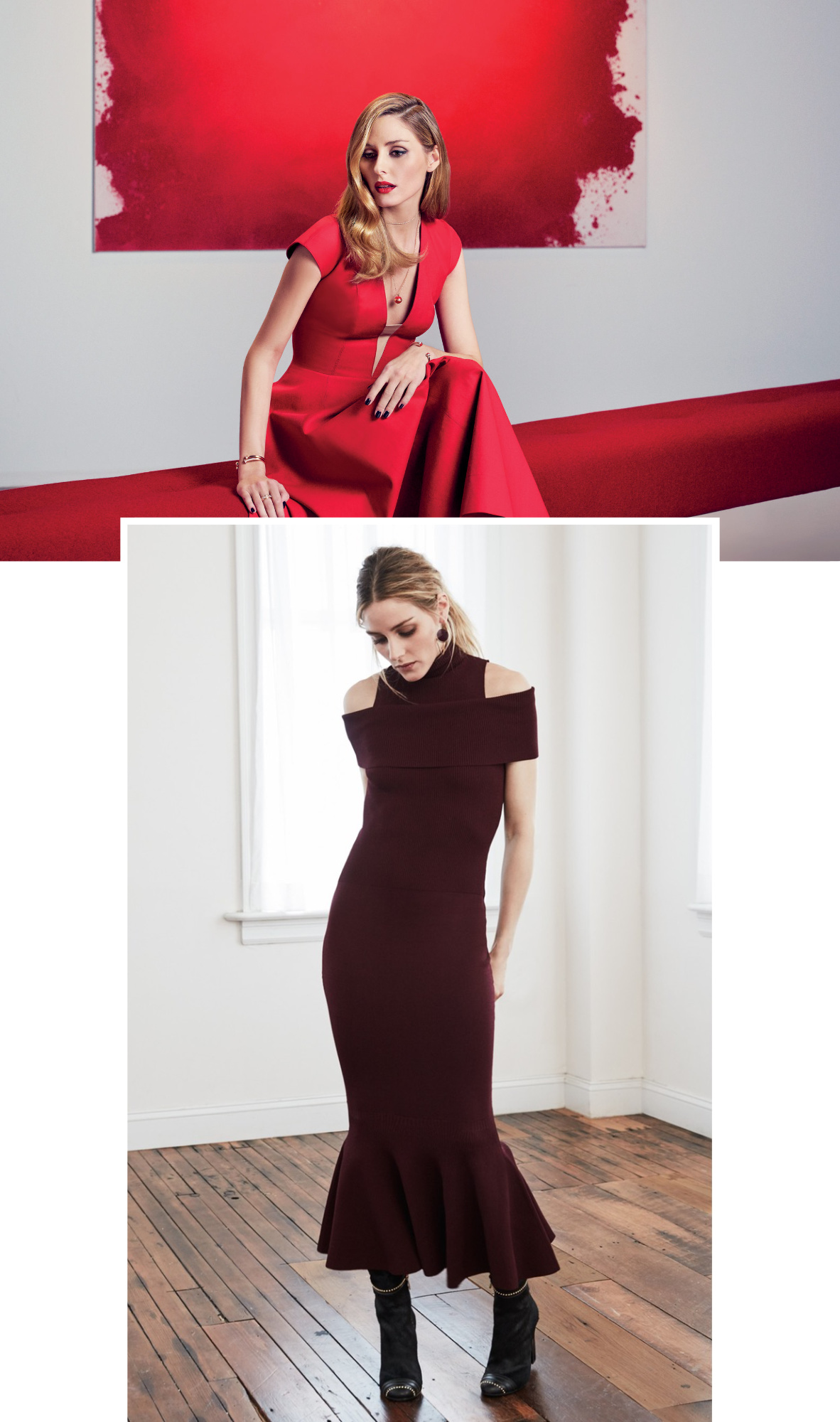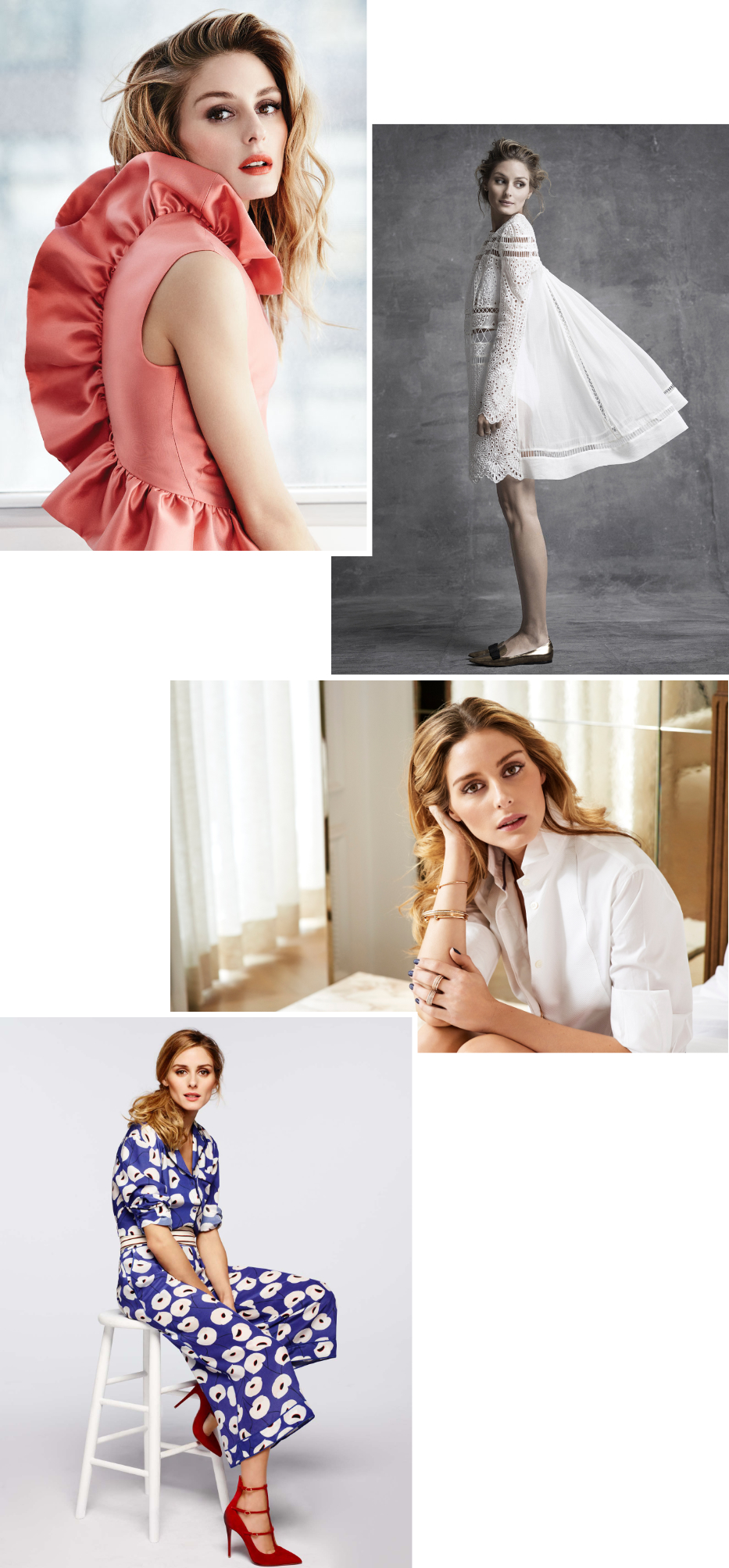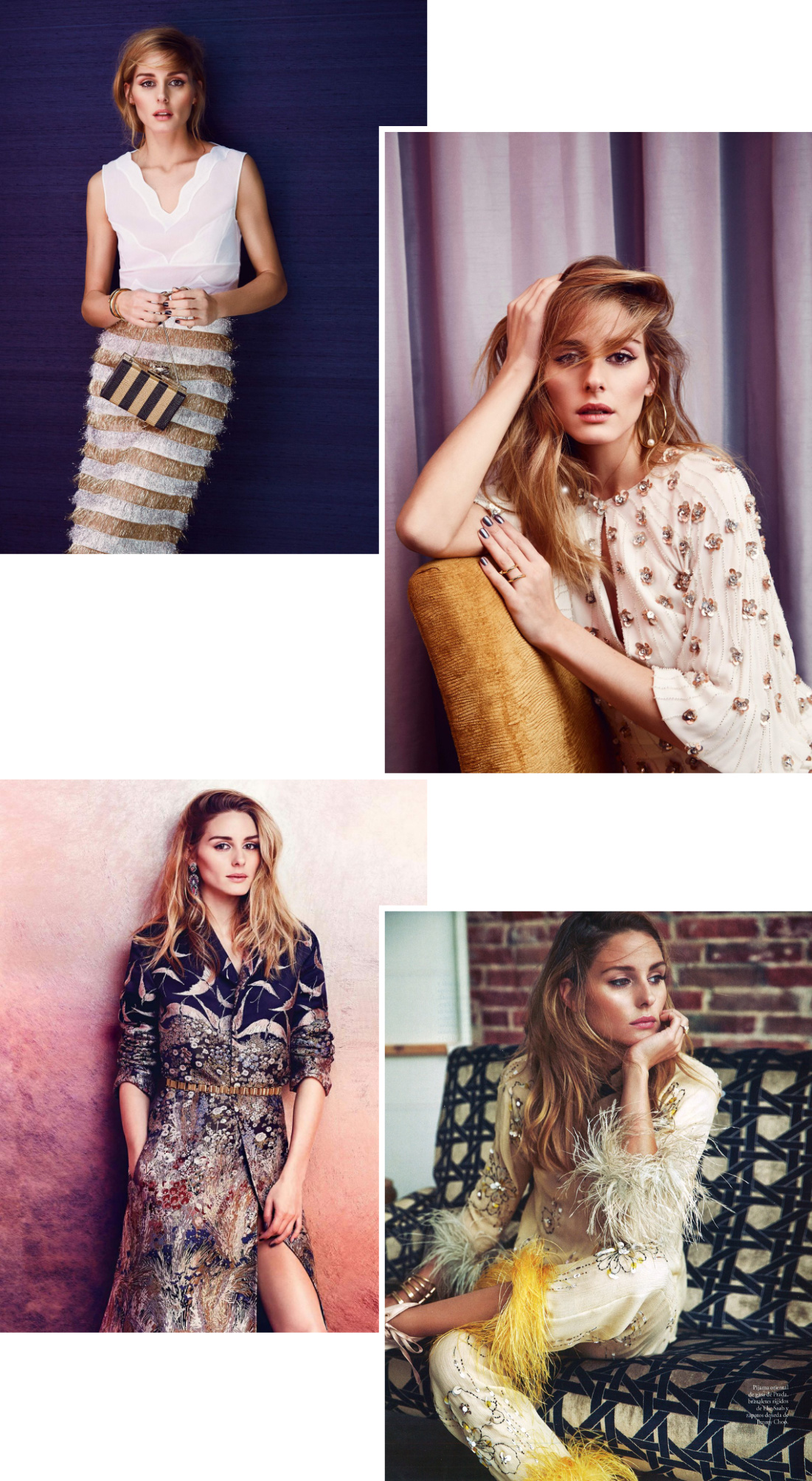 Credit Cover: Max&Co