September is coming and, with it, we're expecting the release of new TV shows and new series for old ones.
Thing is, we all have been inspired by a TV series character. At least once.
And it doesn't matter if we felt like Dawson's crying gif from Dawson's Creek or we wanted to be more of a Lorelai Gilmore than a Rory: we all have at least one character that we felt close to.
There are characters of cult TV series that we simply can't forget and that will be always in the Olympus of our heroes and heroines, characters we would gladly share a walk-in closet with (Hi, Carrie Bradshaw. No, we didn't forget about your thousand dresses) and characters we've grown up with.
But, now that we're living in the TV series Reinassance, what are the best 10 TV Characters? The ones that are just gorgeously written, good as a matter of fact?

Here some of the most compelling characters in recent fiction.
___________

Best Tv Series Characters
Jim Moriarty
___________

Intelligent, cruel and childish. This is Doctor Moriarty, whose long life begun on a grey 1893 day by the hand of Sir Arthur Conan Doyle. Since then, the common imaginary has reshaped the image of this mischievous Professor many times.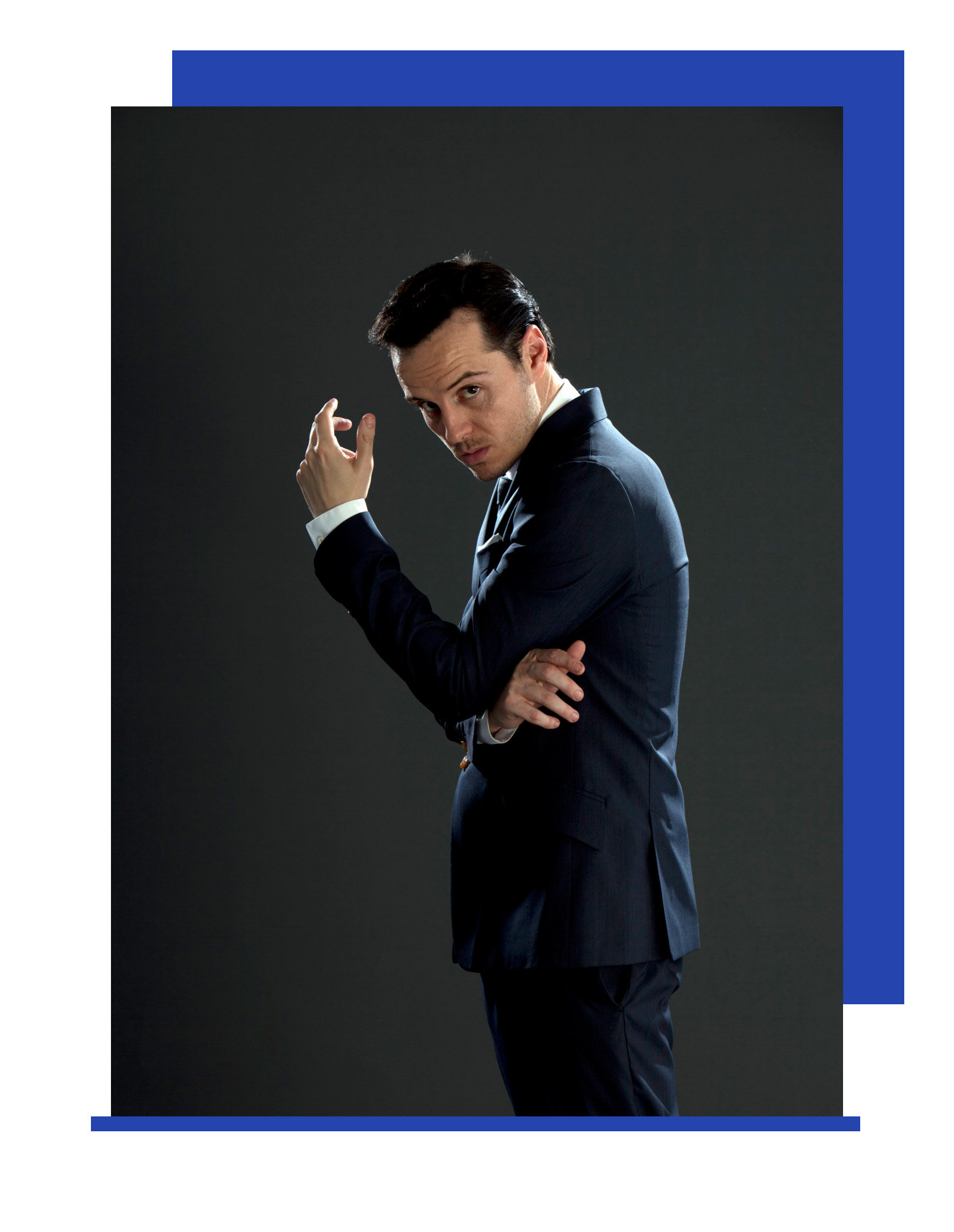 In BBC's Sherlock, Jim Moriarty (Andrew Scott) is literally under Sherlock' Holmes's skin -hunting his mind, mining his very sanity- with a bizarre mixture of black humour and cruelty, crimes and shared moments. In the frantic rhythm of the episodes, the mastermind of the villain gets clearer and clearer, until Sherlock can't but recognize that he's playing by the rules of a game that belongs to Jim Moriarty, rather than the contrary.
Moriarty, impossible to forget while he wears the royal crown or mocks Sherlock (Benedict Cumberbatch) and John Watson (Martin Freeman) from the Piccadilly Circus' screens, he is the mastermind always opposing the great detective, forcing him to push the limits of his creativity.
Without Jim Moriarty, probably, there would only be a bored, uninspired, uninteresting Sherlock Holmes. 

___________

Best Tv Series Characters
Vanessa Ives
___________

It's strange that, for the adaptation of a comic series called "The Extraordinary Gentlemen", the protagonist and most remarkable character is no gentleman at all. In fact, Vanessa Ives (Eva Green) has been considered by many "the real protagonist" of Penny Dreadful, an acclimated 3 seasons TV series signed Showtime and Sky Atlantic.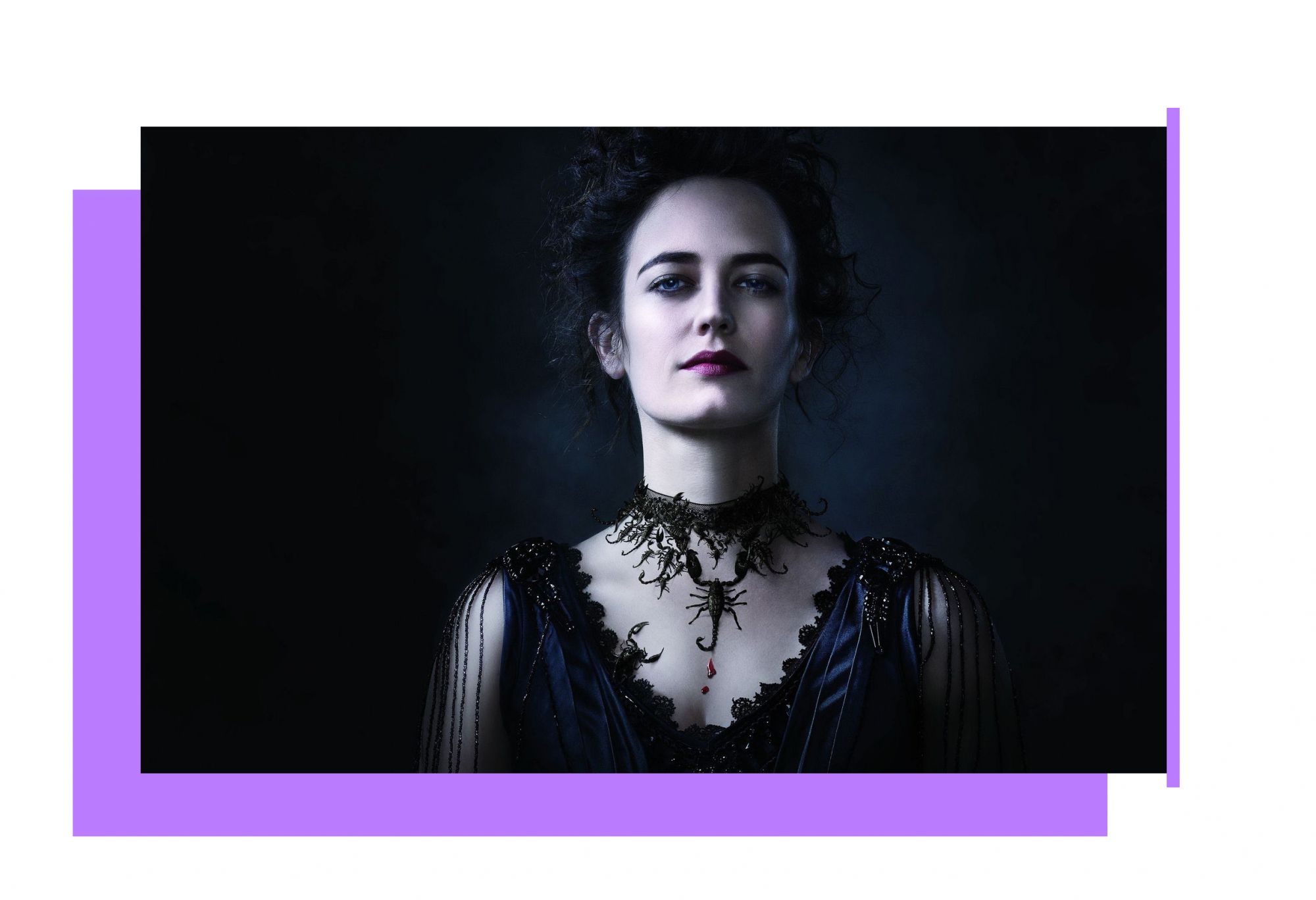 Vanessa is complicated, first of all, and that's a good sign for any well-written character. She's brave and loyal to her friends and fellow gentlemen and doesn't back down when it comes to a fight, but she's a deep, not totally explored sense of morality. The narrative certainly is not meant to create a stable ground for Vanessa's mind but balances it with moments of extraordinary lucidity. Be it because she fights unknown forces, because of her visions but, let's admit it, working with Victor Frankenstein (Harry Treadaway) and Dorian Grey (Reeve Carney) must be somehow unpleasing.
It's doubtless that Eva Green is an actress of huge charisma and of many talents. Terrific acting aside, Eva's very personality fits for a gothic, Victorian background: actually, she declares to be quite a nerdy, has an interest in taxidermy and collects preserved skulls. Really, isn't she just perfect?
___________
Best Tv Series Characters

Long John Silver
___________
Cunning and merciless in his own, subtle, apparently normal way, Long John Silver (Luke Arnold) is the perfect counsellor and, at the same time, he's the worst kind of enemy: the one you look at and see both a friend and a traitor. He worked as a cook on an English galleon before being dragged in a matter of gold and war, and never really lost his kind attitude despite growing more and more ruthless.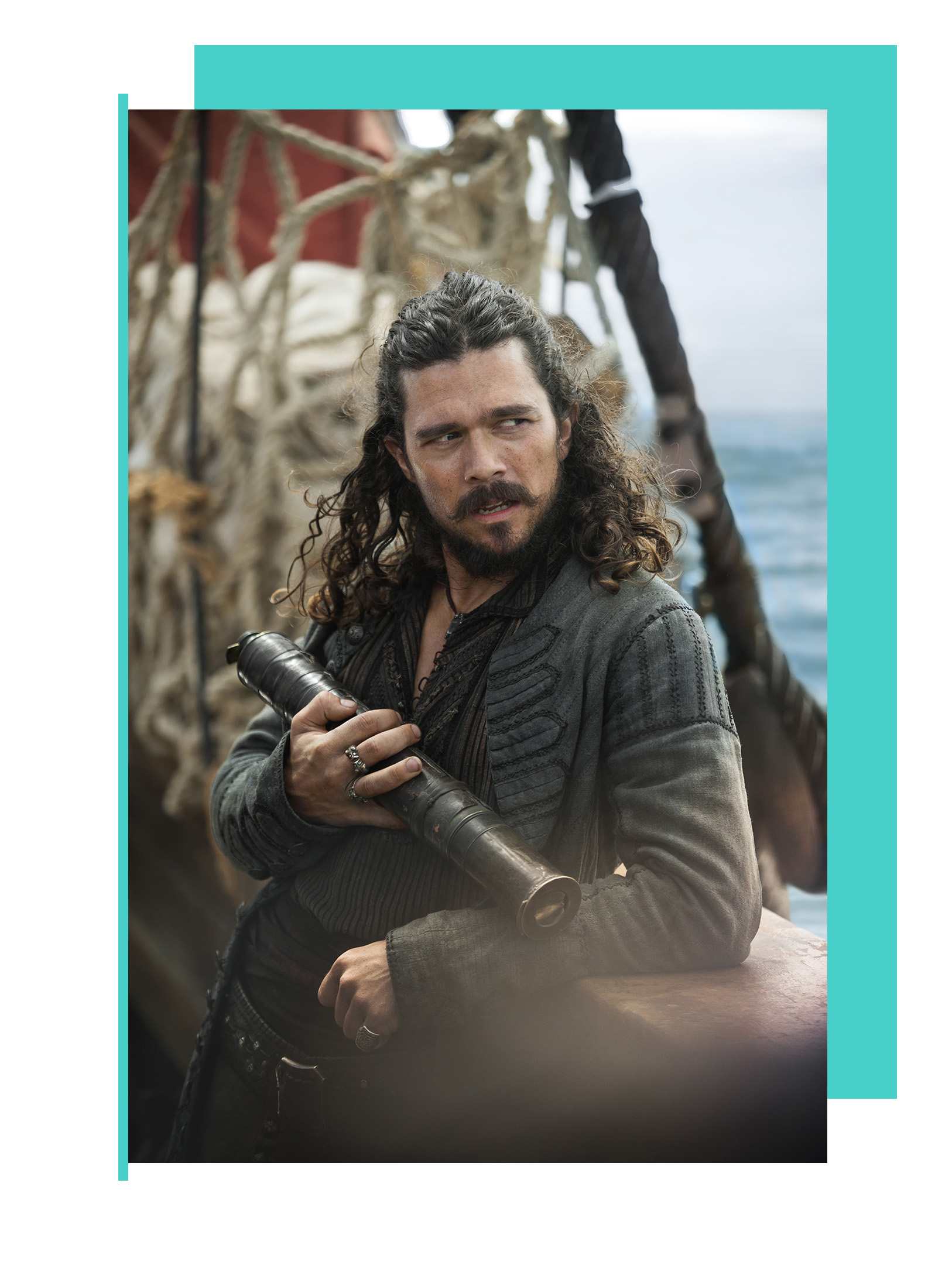 Michael Bay's Black Sails goes through the adventures of several crews of pirates, serving as a prequel of The Treasure Island and, yet, exploring further into the pirate's way of life. Historical are names such as Charles Vane (Zach McGowan) and Jack Rackham (Toby Schmitz), the one who first hoisted the Jolly Roger as we know it, while characters such as Billy Bones (Tom Hopper) and Captain Flint (Toby Stephens) come straight out of Stevenson's novel.
It's not a historically reliable work, but there are characters dynamics worthy of notice and John Silver is one of the strongest characters in the recent Starz's narrative. Many secrets revolve around the cryptic figure of Long John Silver, a man with a solid mind but blurred ethical borders.
___________
Best Tv Series Characters
Walter White
___________
Walter White (Bryan Cranston) is not your average middle aged high school teacher.
The genius in this character is his apparent normality, the way he's driven by desperation, and not pure evil. He chose a name, Heisenberg, to baptize his actions, a way to be born again under a luckier, darker star.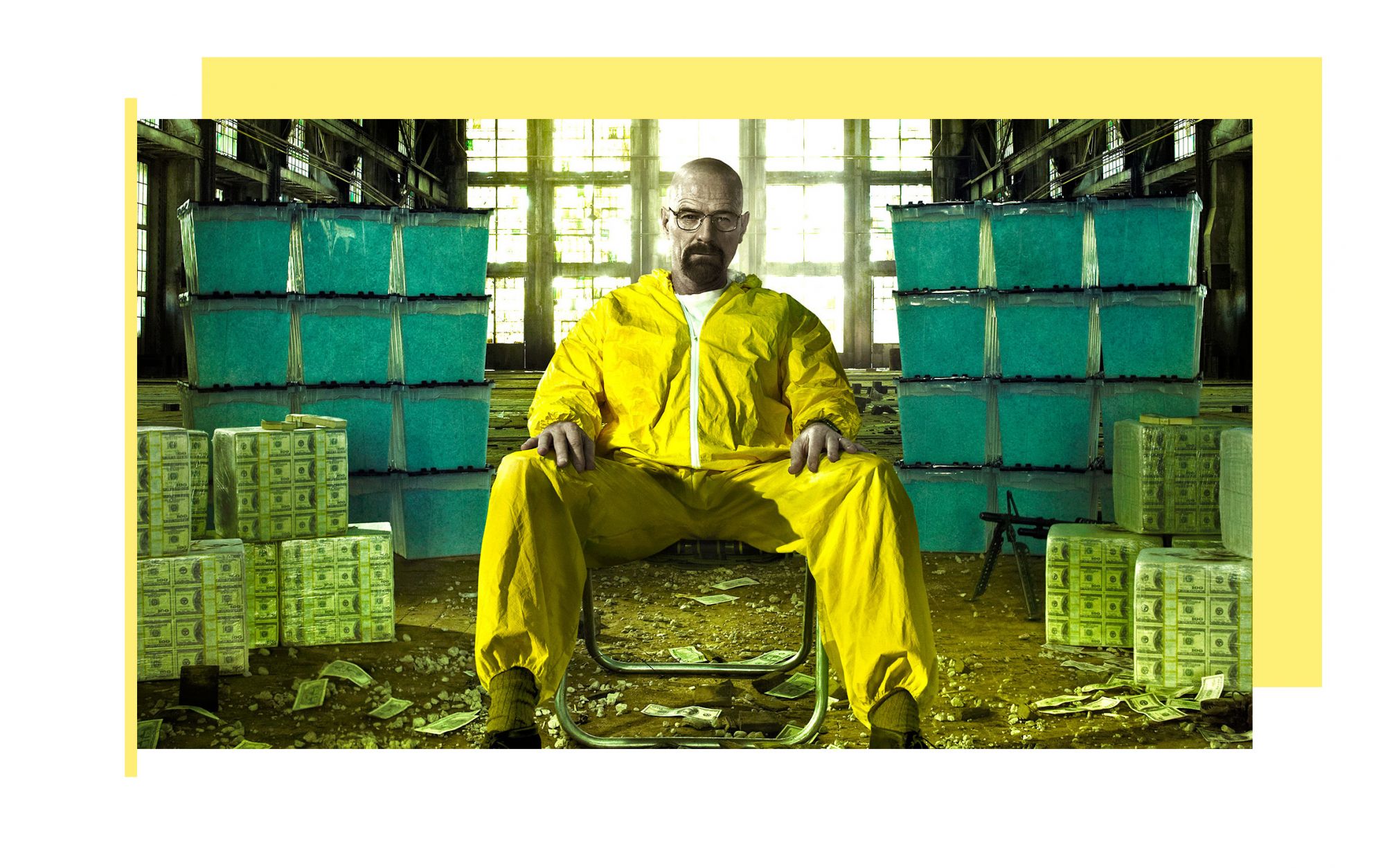 Walter greatness lies not in his competence, nor in his mind. It's not about his cruelty towards his wife, Skyler (Anna Gunn), or the scarce empathy that he shows towards his son (RJ Mitte) and his so called best friend, Jesse (Aaron Paul).
Walter is a great character because he's real, complex and made by a wide palette of different reactions. Each and every of his decisions, of his actions, make Walter one of the best-written character of all times.
What you may not know is that Walter's character inspired several teachers through the perilous way of meth traffic. In 2008, a drug dealer and producer nicknamed Walter White made it to the Most Wanted list in Alabama.
___________
Best Tv Series Characters
Tyrion Lannister
___________
In a choral work such as Game of Thrones, HBO major success, we can't exactly say that Tyrion (Peter Dinklage) is the supreme protagonist of the show. On the contrary, his sister Cersei (Lena Headey) and the other kings and queens share with him the most important scenes, in an enlaced narrative that struggles to find time to follow every character. However, Tyrion's screen time has been high since the very beginning and his importance grew with the audience's affection.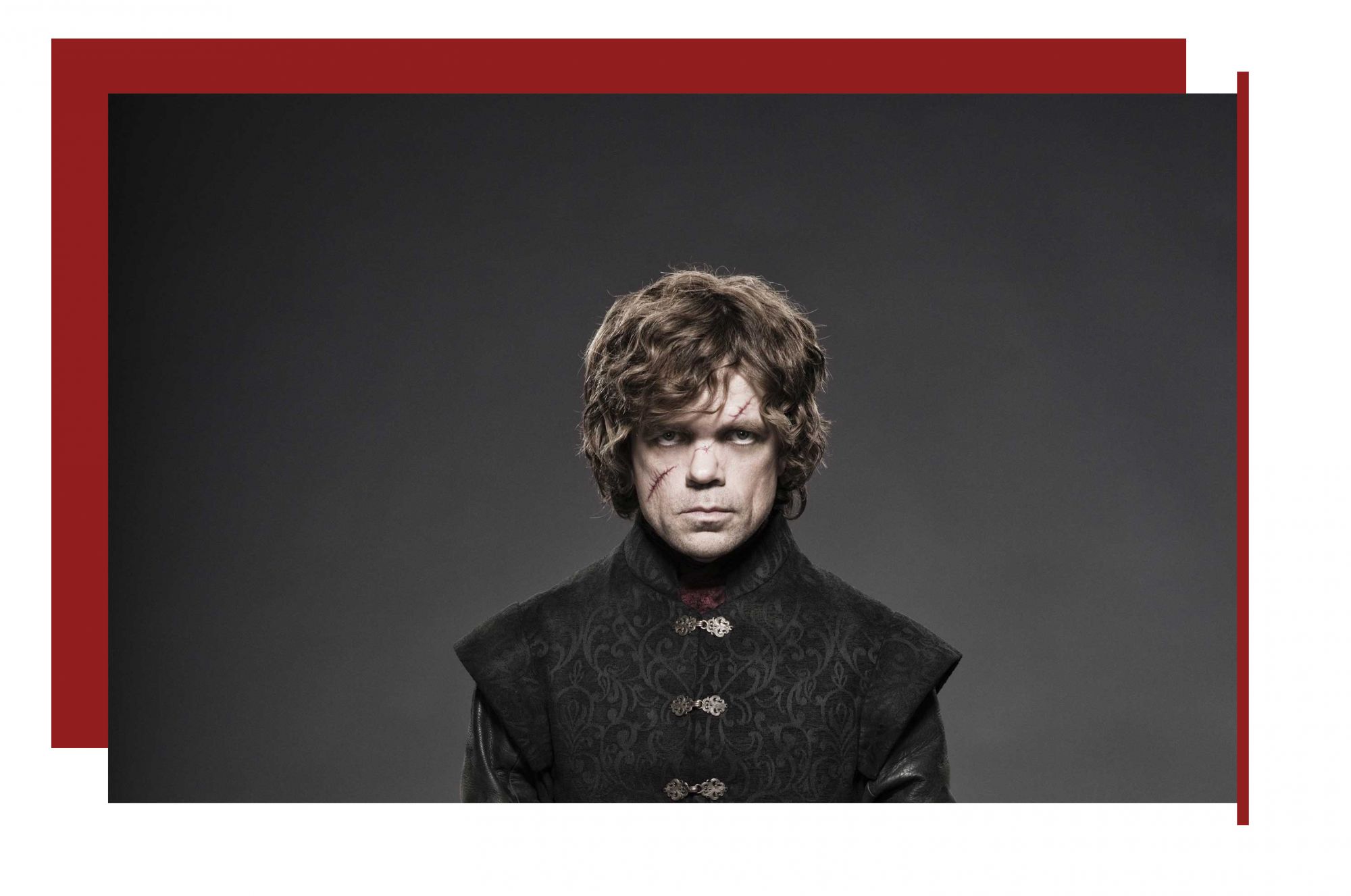 Tyrion is smart, funny, capable to protect his weak body with a thick armor of cunning and better judgement. Without a doubt, along with figures such as Varys (Conleth Hill) and Littlefinger (Aidan Gillen), Tyrion is one of the finest minds in Westeros.
He made mistakes as much as any other character in Game of Thrones but, somehow, he always took responsibility for his actions and paid the price for the bad deeds more than enjoyed the good ones.
We might add that Tyrion didn't have an easy life. He's a dwarf, considered deformed by his father, despised because his birth killed his own mother, imprisoned between fatherly's hatred and the incestuous love of his older siblings. But he's much more than his misfortune: he's an enjoyable, lovable, good natured character. In a world of wicked souls, Tyrion is cynical, yes, but far from cruel.
___________
Best Tv Series Characters
Eleven
___________
Eleven is a child, but not entirely. She had never lived a normal childhood but is capable of love and loyalty. Her mother was presumably was part a statewide project called MKUltra, orchestrated by the CIA, but Eleven never knew her family. All she ever knew were the experiments in the Upside Down, the cold aseptic wall of her room, the sensory deprivation tank and the horrors of facing a monster without protection.
Eleven is young, but her presence is powerful and heartbreaking.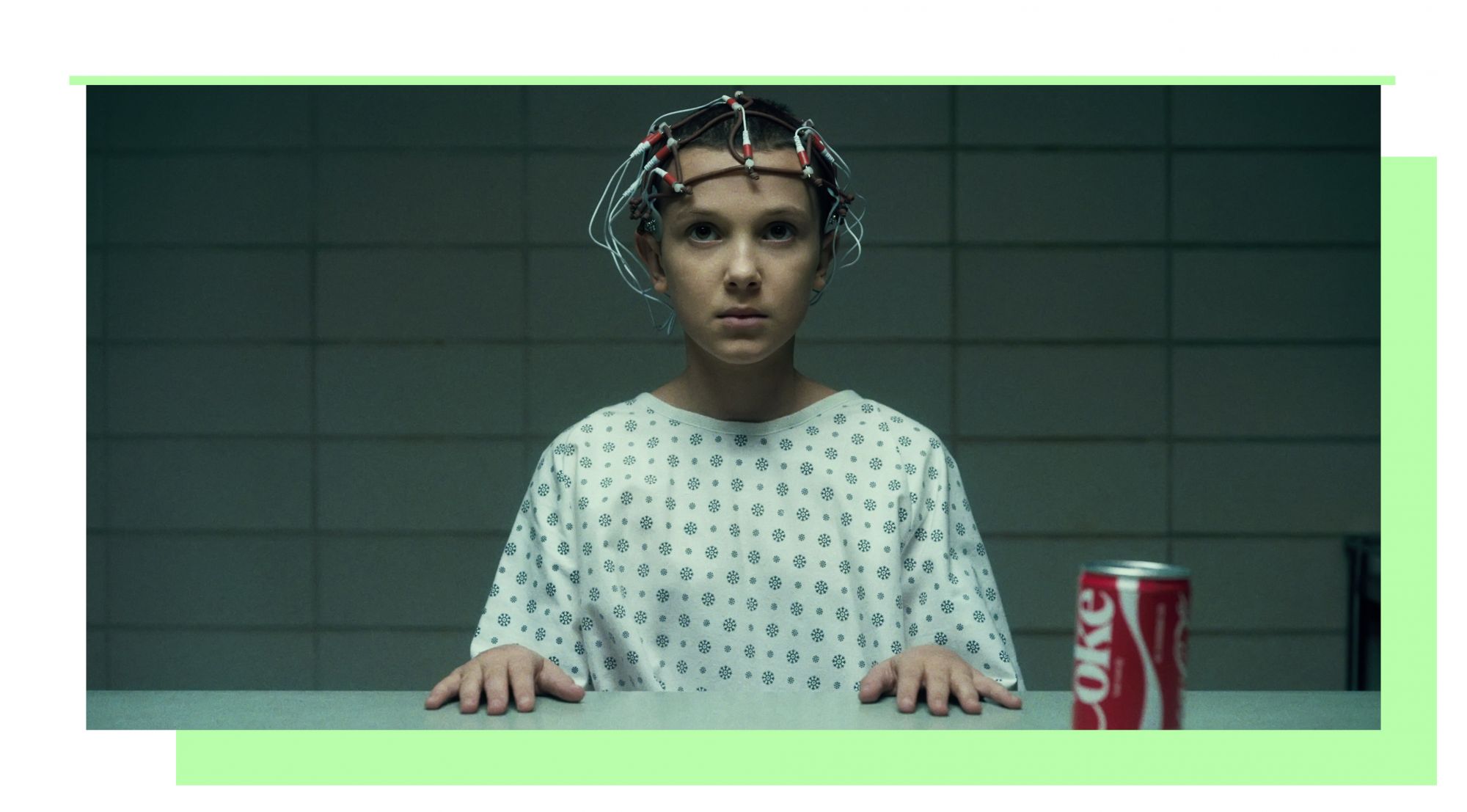 Young Millie Bobby Brown had made a great job with the character, portraying sometimes a girl that had limited possibilities to grow up like the others, but would like to, and, some others, a psychokinetic war machine.
Stranger Things is up for a second season, that will premiere on Netflix on October 31, and we'll witness again Eleven's power. The Duffer twins, the minds behind Stranger Things' compelling story and character, are a recent discovery in the world of screenwriting, but we're sure they'll keep up with the high narrative level that they set in the first season.
___________
Best Tv Series Characters
Lorne Malvo
___________
Malvo's presence is unsettling, to say the least. He looks like the perfect idiot but something, in the storyline of Fargo, tells us from the very beginning to be afraid of him. Noah Hawley, the main writer of the Tv Series, is not subtle in presenting Malvo (Billy Bob Thornton): he's funny, yes, but he's dangerous.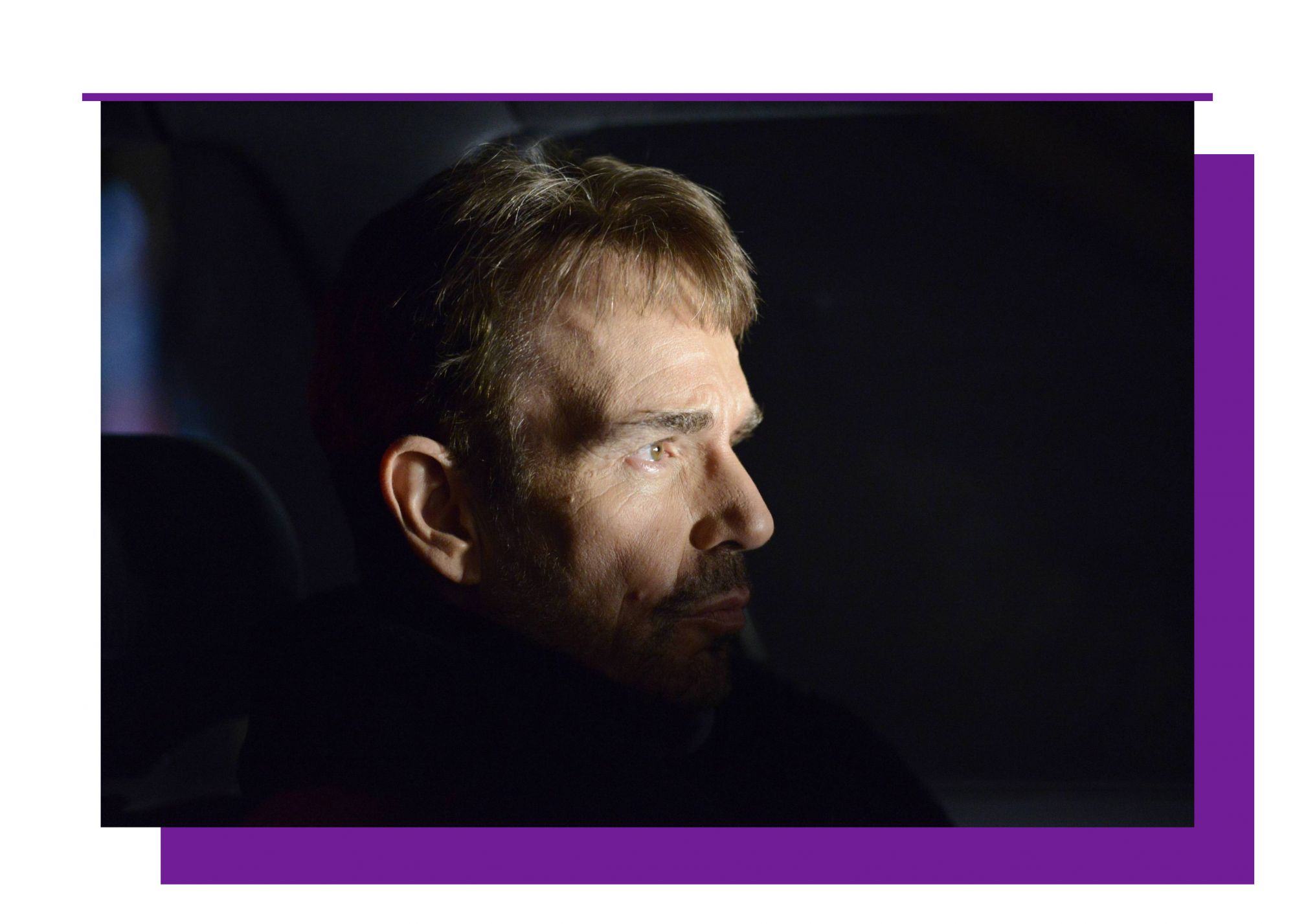 This assassin gives you the creeps. Not only because of what he's capable of (remember when he killed a dog just to break into a house?) but also for the simplicity of his mind: everything, for Malvo, seems either black or white. Nothing is really important to him and his mind works like a clockwork puppet: under the influence of a mysterious voice that only he can hear.
Billy Bob Thornton won the Golden Globe for Best Actor- Miniseries or Television Film for his role in 2014. Many critics have acclaimed his acting, finding him "fascinating from the first moment" and "always a pleasure to watch". Malvo's Character has been linked to Breaking Bad's main antagonist Gus Fring, since both of them are merciless killers who know exactly what they want.
___________
Best Character in a Tv Show
Grace Hanson
___________

It is never easy when your life falls apart. It's especially not easy when you're sixty and you husband decides to leave you for… well, his best friend?! And has cheated on you with him for twenty years!
Grace Hanson (Jane Fonda) is everything women needed to see on screen to feel truly represented: she's constantly on the brink of a mental breakdown, drinks too many Martinis, is a control freak and is forced to share a house with a woman she despises. Frankie, in fact, is much more than that: she's the ex-wife of said best friend and the two women shared the same situation. Unluckily, that's the only thing they share.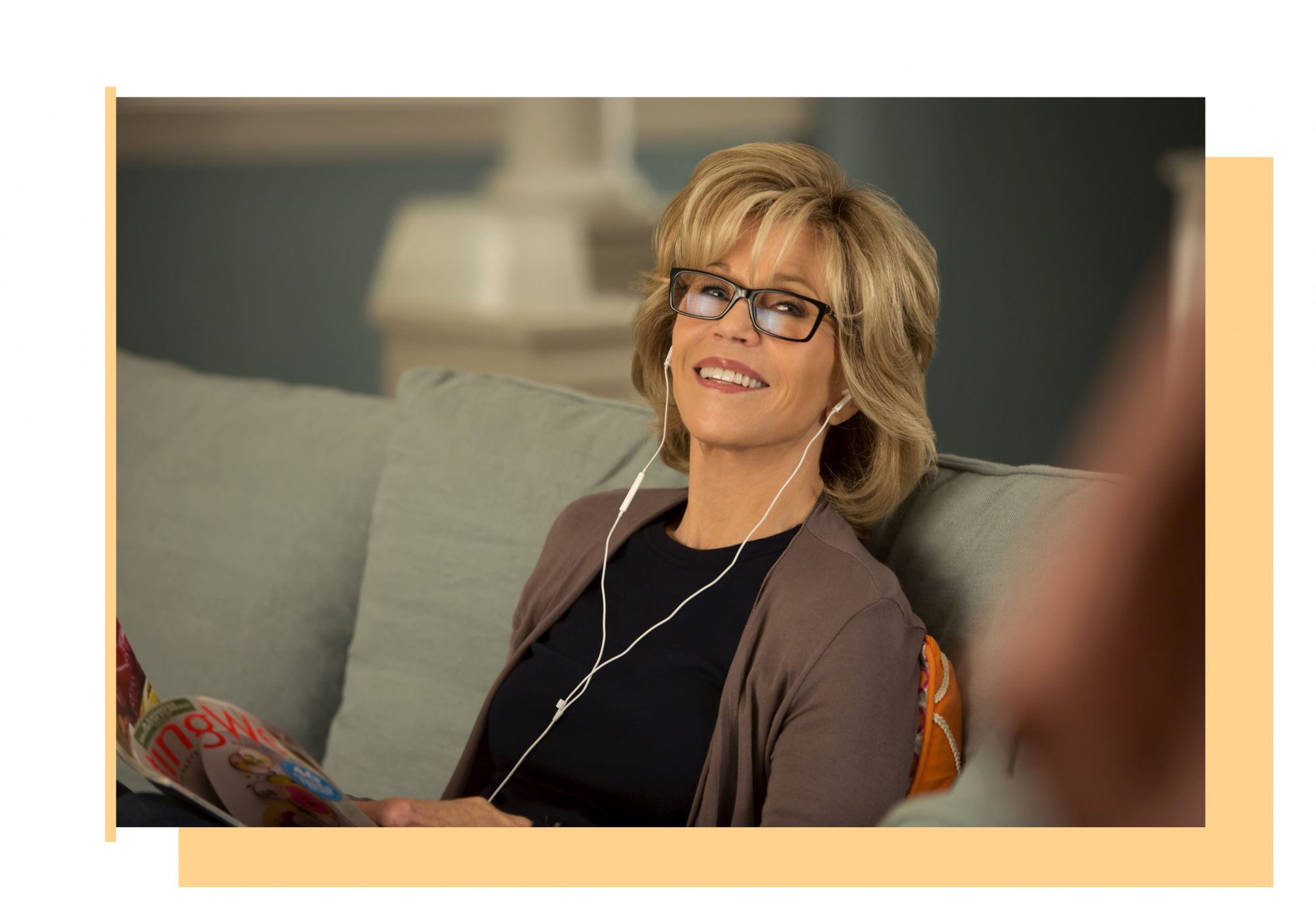 Grace is constantly unnerved by Frankie (Lily Tomlin): she smokes weed, has a number of manias, believes in strange deities and in the power of everything that ends with -Veda. On top of that, it's not like Grace's relationship with her two daughters is easy, too. However, the woman will be able to overcome everything with stubborn strength: she'll even discover parts of her character she never knew before.
The greatness in Grace & Frankie, and in Grace in particular, is the constant dose of unpredictable drama that the two women are able to generate. Grace shows all those behaviors we've noticed in our mothers at least once, and her character breaks free from the fake perfection of TV's adulthood.
___________
Best Tv Series Characters
Annalise Keating
___________
If you're looking for a strong woman to love for all the wrong reasons, Annalise Keating (Viola Davis) is the one you are looking for. She's not an example of morality and good teaching, but it's hard to find a character that has her charisma and dark aura of power. Annalise is portrayed as self-sufficient, cold, passionate: however, later in the series, we'll see a tender side of her personality.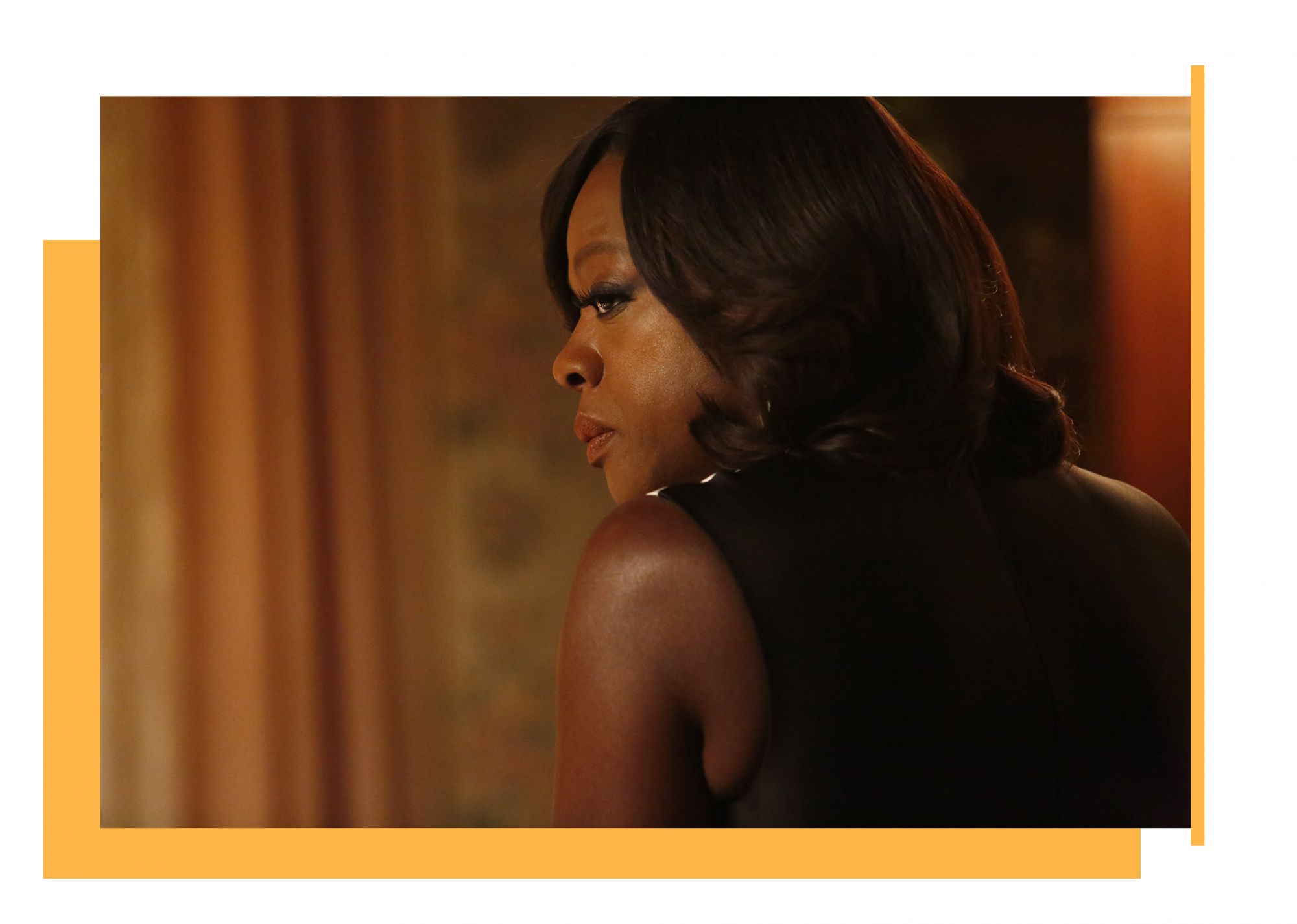 She lives within a fictional university's campus with her husband and works as law profession and defines attorney. Annalise is not only the best in what she does, despite being a woman of colour in a world ruled by white men, but she's also a respected professor at Middleton University. Yet, she puts everything at stake, even her own integrity, for unknown reasons.
Viola Davis has won an Emmy for her role in "How To Get Away with Murder", as well as two SAG Awards and two nominations for the Golden Globes. The actress has been outstanding in working too deeply with this character, strong and yet incredibly unbalanced and fragile.
___________
Best Tv Series Characters
Pablo Escobar
___________
Narcos is one of those series for which we shouldn't be praising the bad guys since they have killed real people. Not characters in the mind of a screenwriter, but breathing human beings.
Pablo Escobar Gaviria has kept Columbia under the heel of his boot for a long time, strangled between blood and cocaine. His cartel was the one that brought first cocaine to Miami. And yet, we can't but praise the work that Chris Brancato, Carlo Bernard and Doug Miro have done with this protagonist, both hero and villain of his own story.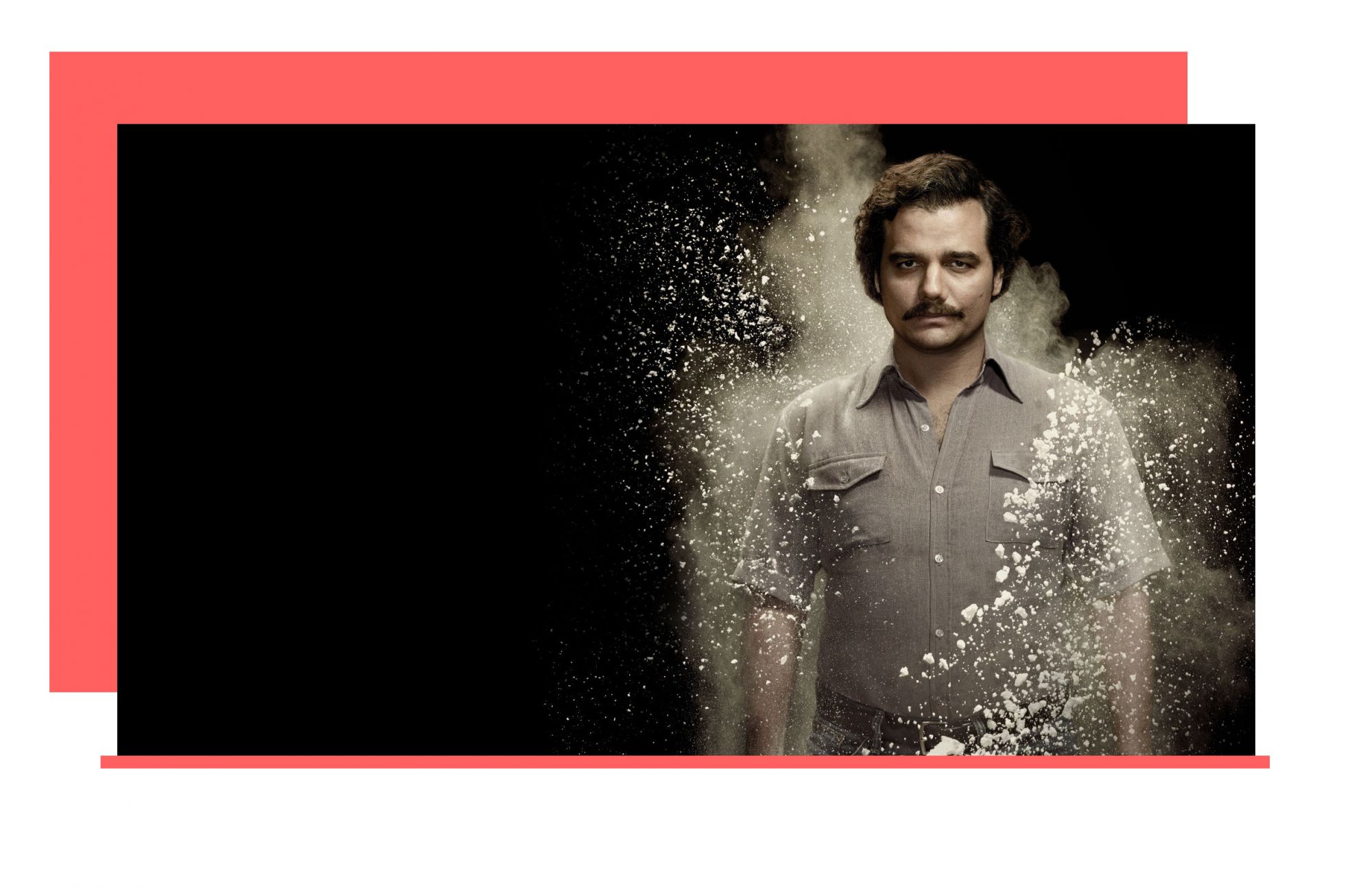 Actor Wagner Moura has not lived first handed most of Escobar's journey through Columbia (he's Brazilian), but his character study for Escobar has been profound and detailed. He portrayed a drug lord but also a father, a husband, a lover and a people's hero: he did so with dignity, never falling into the big-bad-cartel-leader cliché.
Maybe it was easy to trace Pablo Escobar's borders since he was rather the outstanding man himself. Netflix has worked around his legend, betting also in the most private aspects of his life, making a whole series revolving around Escobar even if the good guys are the ones from the DEA. The historical figures of Steve Murphy (Boyd Holbrook) and Javier Peña (Pedro Pascal) are deeply researched, of course, but each and every one of their actions still leads to Escobar.