_________

Beauty News December
WHO

_________

Cara Delevingne x Dior Addict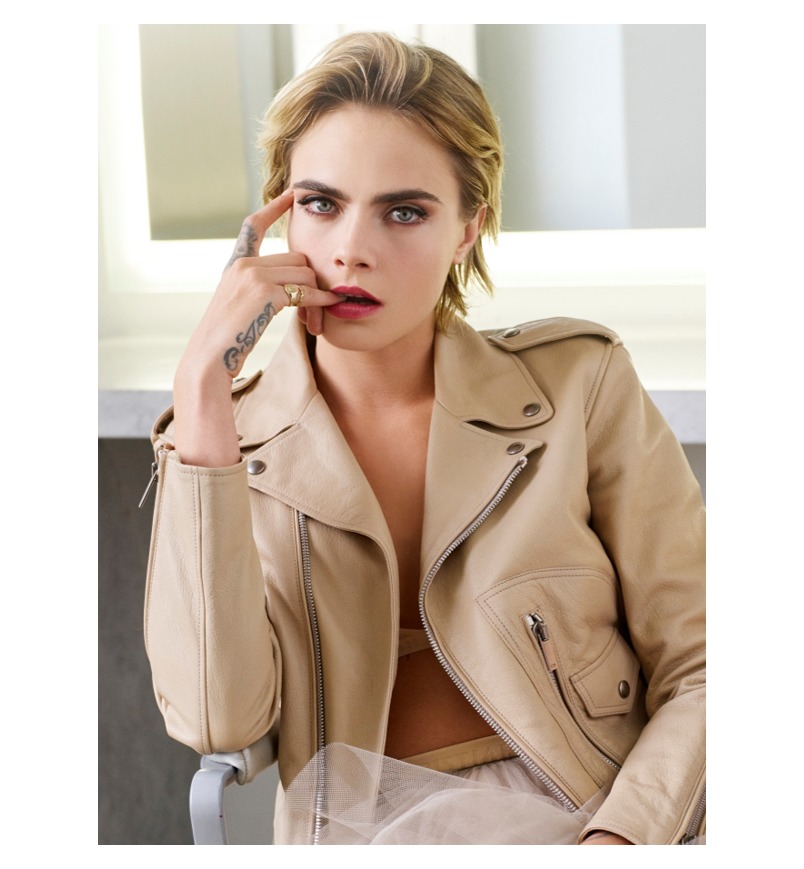 Model and actress Cara Delevingne is the new face of the new Dior Addict lipstick collection, created by Creative Director Peter Philips: the Stellar Shine collection, which will be launched next March. Cara, who is already an ambassador for the Capture Youth line, has always been an image of strong and self-confident beauty, with her androgynous and fascinating look, and for these characteristics, the brand has appointed the model as the perfect face to embody the spirit of this new collection.
Violette x Estée Lauder: La Dangereuse
We already talked about it a few months ago, but finally, it's time to take a closer look at the new collaboration between Violette, makeup artist, Global Beauty director of the brand and icon of 2018, and Estée Lauder. The collection is based on the idea of a self-confident woman, open-minded and free, which translates into luxurious and fabric-inspired textures. In addition to the four shades of lipstick (two lip tints and two intense creamy lipstick), we find two beautiful palettes, each one composed of 8 shades: the first (Amour, Amour) combines orange and pink to intense reds. The second one (Blue Dahlia) combines golden tones with a rich and seductive blue. The eye look is completed with the Sheer Scandal Eye Gloss, to highlight the eyelids and the eyebrow arch with a comfortable texture and to give the eye that touch "messy-chic" if applied on the eyeshadow. Furthermore, for the face, Violette offers a delightful Palette, which combines a trio of saturated pink blush, a beige blush, and a highlighting powder, perfect to be used together or alone.
Charlotte Mensah Wins the Oscar of Hairdressing
Charlotte Mensah is one of the most popular hair stylists in the scene and, with a wide background and more than 30 years of experience in the industry, she has opened the world to a new important moment in the history of beauty: Charlotte is the first black woman who won the British Hairdressing Awards, the Oscar of Hairstyling, adding the record to her many awards. Charlotte said, "Being the first black woman to win such a prize is a wonderful feeling. […] I hope that I can act as an inspiration to the younger generation who might want to get into hairdressing – to show that anything is possible if you stay focused, work hard and follow your gut."
Zara Enters in Makeup
For the very first time, the Spanish clothing brand and true fashion giant offers a beauty collection, designed in Los Angeles and made in France. The creamy lipsticks, available in twelve vivid colors and perfect for the cold season, ranging from nude to red, up to cool and playful colors such as fuchsia and lilac. All have a velvety texture with an opaque finish and a formula enriched with vitamin E. Then we have the Liquid Hi Matte lipsticks, declined in seven shades and enriched with Argan Oil, to make the application of the product more pleasant and to avoid dry lips. For now, the new lipsticks are only available online.
Lisa Eldridge New Lipstick Collection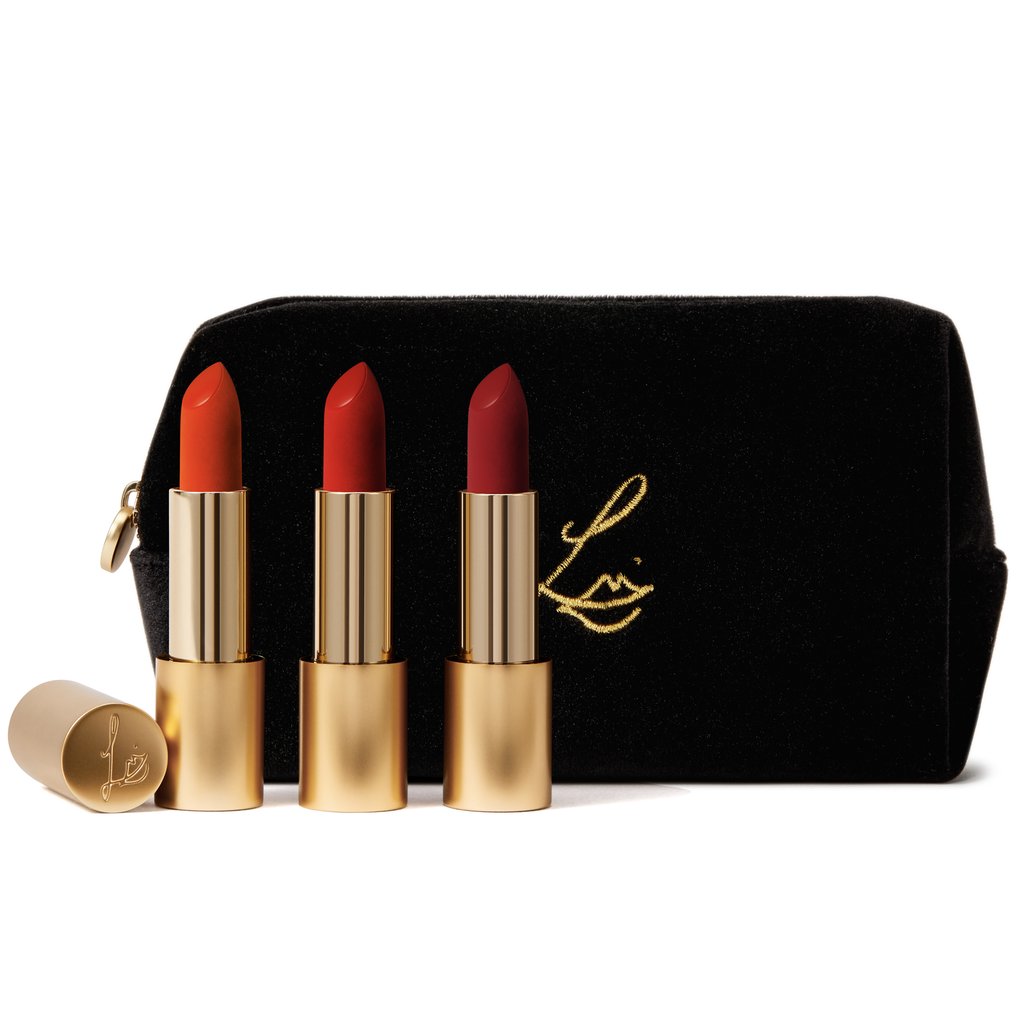 A trio of red lipsticks, each of them in a matte, limited edition and inspired by velvet, whose nuances range from crimson to an intense "red carpet" red: this is the first beauty collection by Lisa Eldridge, creative director of Lancôme and makeup artist loved by many. The signature of the MUA in engraved on the golden packaging and Lisa declared to have chosen the red lipstick because of its history of expressing not only femininity but also courage, self-assurance, and vitality. If she needs to feel a little bit more confident, Lisa always wears red lipstick: and we are sure that these products with a velvety texture and intense color will not fail to inspire that boost of strength in many beauty addicts!
Henry Davis leaves Glossier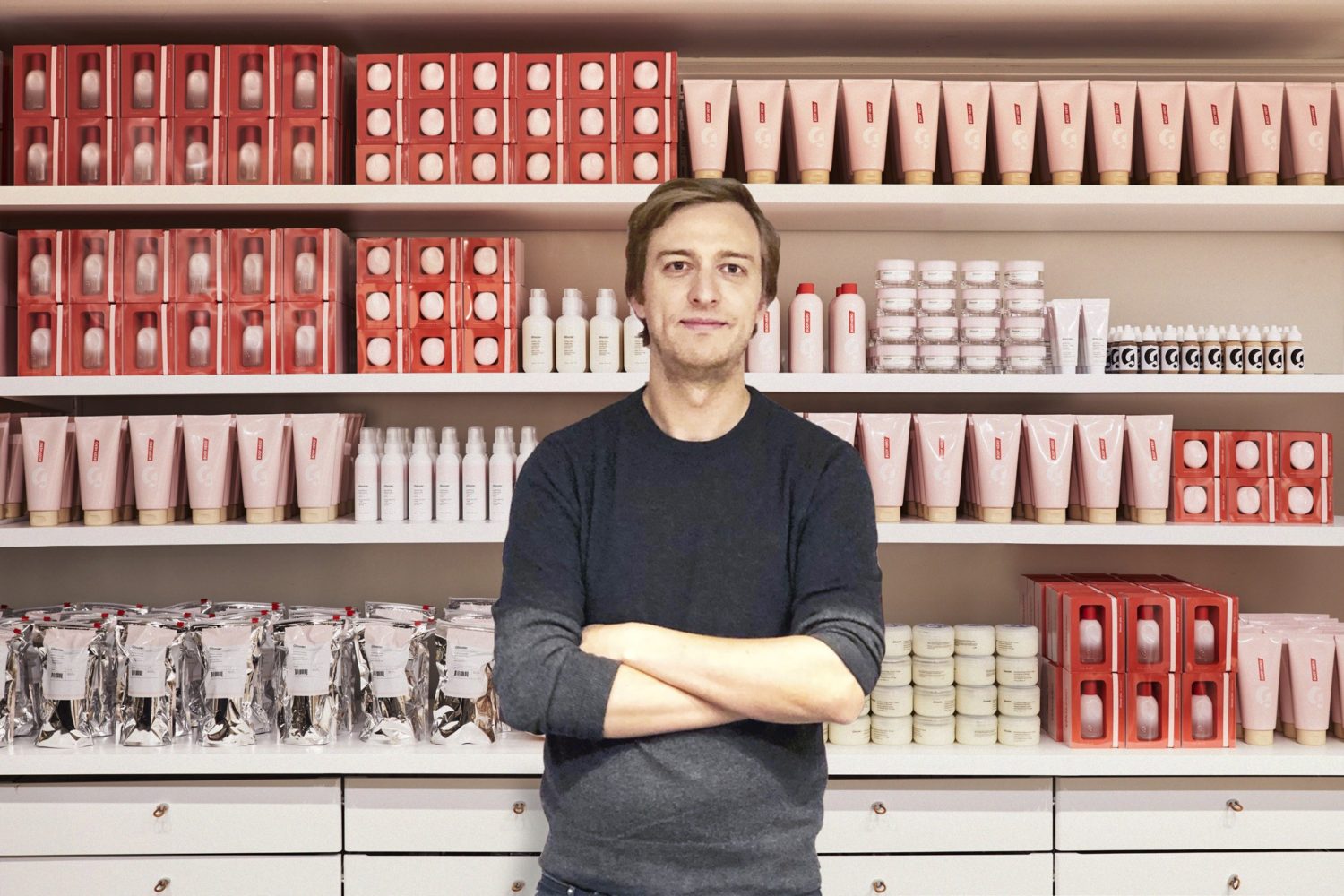 After five years, Glossier President and Chief Financial Officer Henry Davis is going to leave the skincare and makeup brand on December 31st. As a veteran in the ranks of Glossier, Henry has been one of the very first names that Emily Weiss, founder and executive director, wanted by her side back in 2014, months before the official launch of Glossier in the market. Are we going to witness a changing of the guards on the upper floors of one of the most influential brands of the moment?
_________
Beauty News December
WHAT
_________
Clinique iD

Clinique gives a twist to our Skincare with a range of skincare products that combines innovation and customization, with a revolutionary packaging and an even more surprising formula: just choose between 5 "cartridges" of concentrate and add it to one of the 3 moisturizing bases available, thus creating a remarkable range of 15 combinations for all skin types and needs. The package was designed to perfectly balance the product: 90% of the hydrating base of your choice, 10% of active concentrate from the cartridge.
Primark PS… Christmas Collection 2018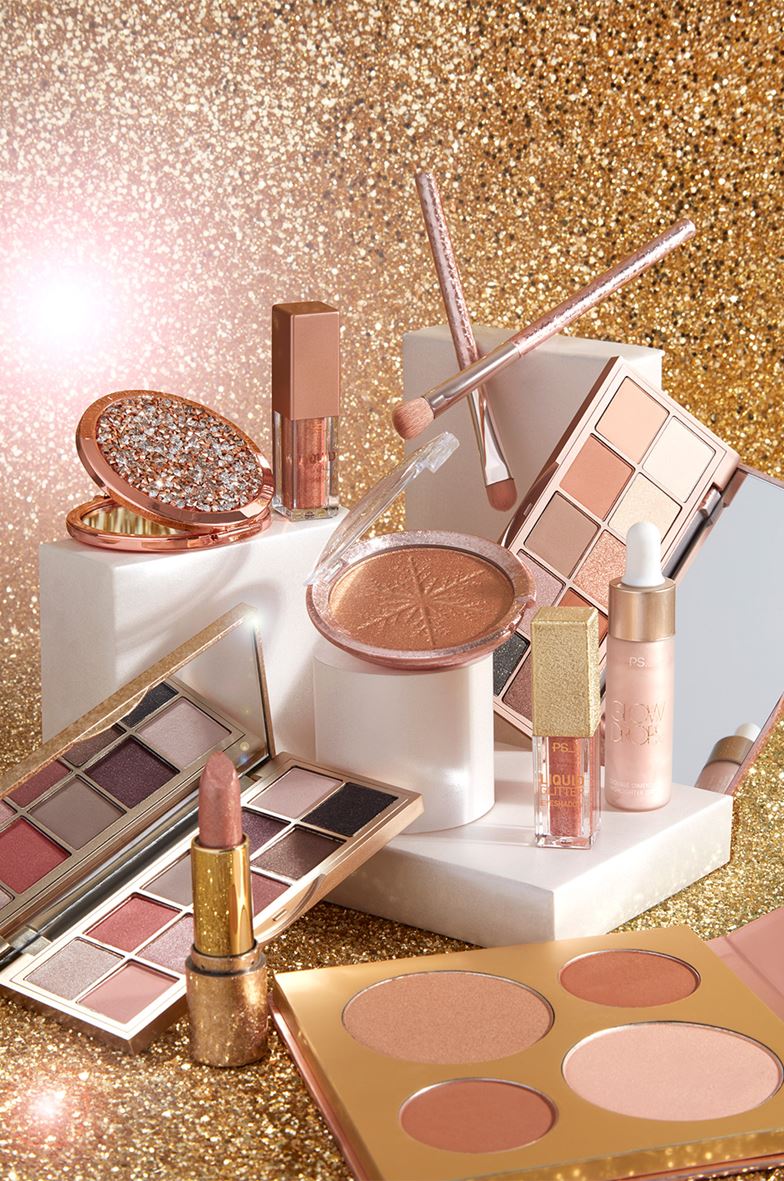 During Christmas, it is time to renew our makeup bag (and that of our Secret Santa's) with super-sparkling products, perfect for a party and in line with the brightest season of the year. The new PS… Christmas collection launched by Primark is a real concentrate of glitter and consists of many must-have products at a price as good as it can be.
In addition to the must-have highlighters, we can count on the lip gloss Ice Glitter Liquid Eyeshadows, which can also be used as liquid glitter eyeshadows, and the three Christmas lipsticks in the collection.
PS… Christmas set of 4 lipsticks is a set that contains four highly pigmented and metallic glosses, while the Glow Double Dimension highlighting drops are perfect as "custom" highlighters, easy to layer to obtain a more or less intense effect. If you prefer powders, instead, PS… Christmas also offers two colors of the new palette, the Blush & Glow Highlight Palette.
Tom Ford Extreme Holiday Collection
Tom Ford's Extrême Holiday Collection brings to the extreme the elegance and opulence of party looks with a limited edition made to play and experiment with hyper-pigmented colors and dazzling and celestial textures, all enclosed in a shiny chrome packaging. For unforgettable eyes, the collection includes a palette of four eyeshadows, hyperpigmented and versatile: a cold blue, a metallic lilac, an intense violet and an iridescent white, all unique thanks to the presence of iridescent micronized pearls and velvety textures. The collection follows with a lip gloss in an ice-y shade (Lip Gloss Extrême) for bright lips and an intense mascara for eyelashes and eyebrows, in a playful and electric blue.
Holiday Set: La Mer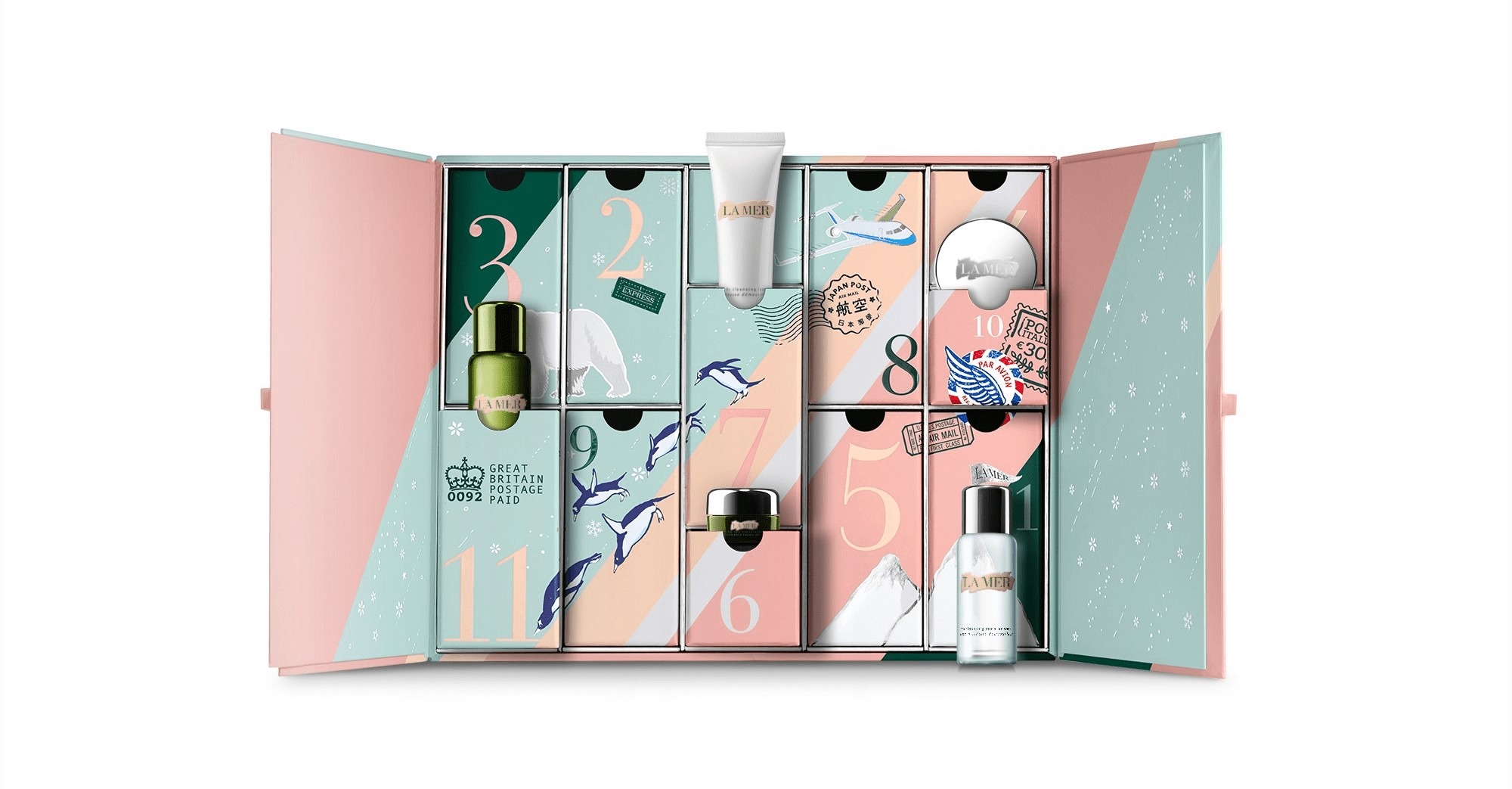 If you have decided to celebrate Christmas by presenting your family members (and yourself) a precious Skincare treatment, La Mer is what we need: precious boxes with the new limited edition products, perfect for deep skin protection. The perfect gift can be one of the collections, buildable for every need and matched with a beautiful bag: will you give the Illuminating collection, with Cleansing Micellar Water, Renewal Oil, and Crème de la Mer, or maybe the moisturizing and soothing one, which contains the Concentrate and Crème de la Mer?
For multitasking lovers, the new Lip and Cheek Glow Limited Edition is a multi-use stick that adds a touch of color along with intense hydration, while the new Illuminating Cream, limited edition as well, brightens the face, nourishing the skin thanks to the Miracle Broth, La Mer's signature formula. If you believe that it's never too late for Advent calendars, La Mer's calendar offers 12 surprises: a new cuddle every day, no matter what.
Kat Von D: Lolita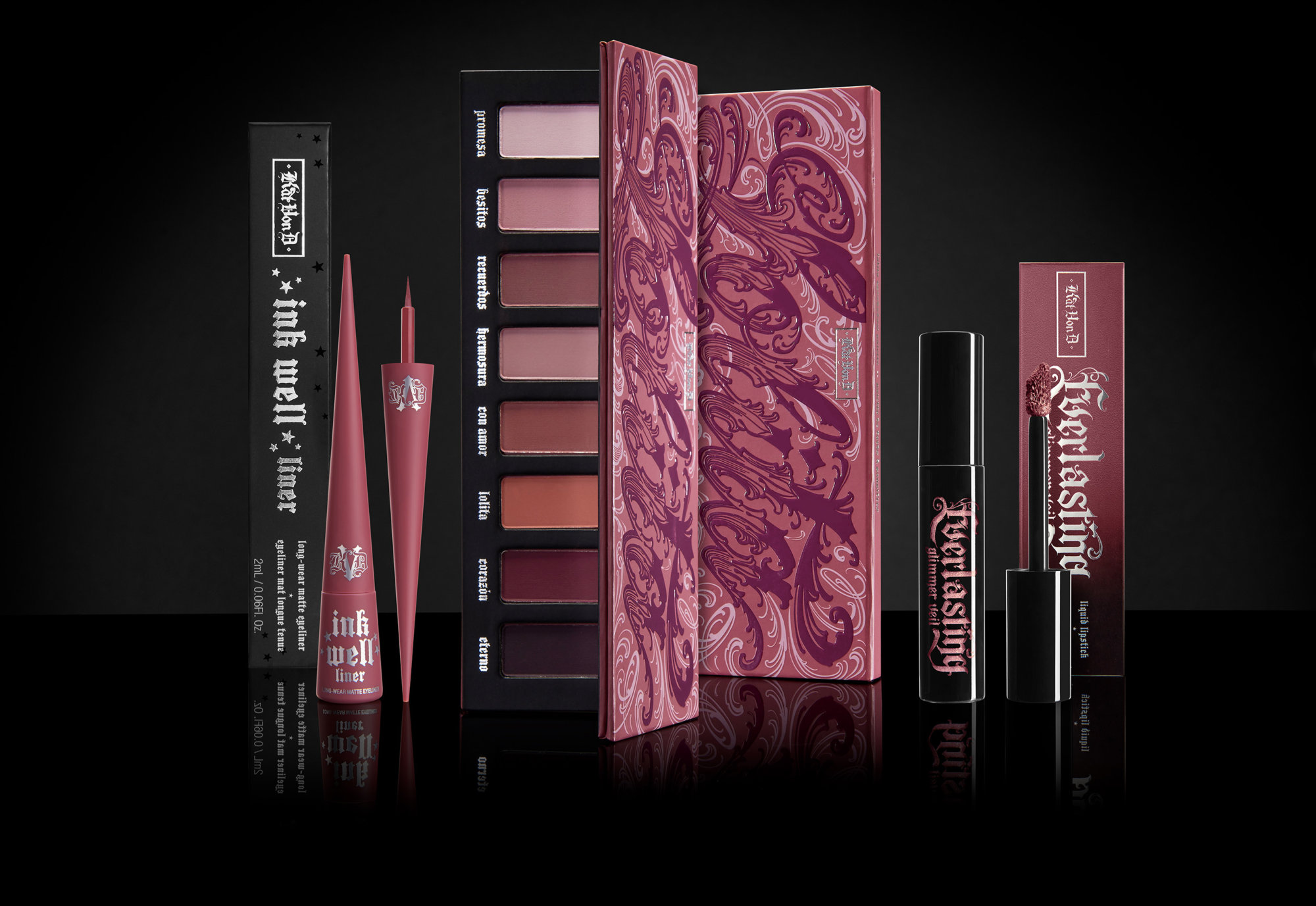 Surely you must know Lolita, the must-have liquid lipstick by Kat Von D: its delicate mauve color never ceases to make us fall in love, and that's why Kat wanted to dedicate a whole collection to it: all in shades of pink, including an exclusive palette, a liquid shimmer lipstick, and an eyeliner. While the classic Lolita is matte, Kat Von D also created a sparkling version with a soft texture and a finish enriched with microcrystals, for a metallic but always chic look. The palette, enhanced by a mirror on the inside, is composed of eight matte shades of rose and nude, from the very light pink Promesa to the dark purple Eternal. Even the liquid eyeliner, part of the Ink Well line, is in antique pink: a bizarre but versatile addition to our makeup collection, thanks to the high precision of the pen and the intense pigmentation.
Urban Decay: Mini Palettes On the Run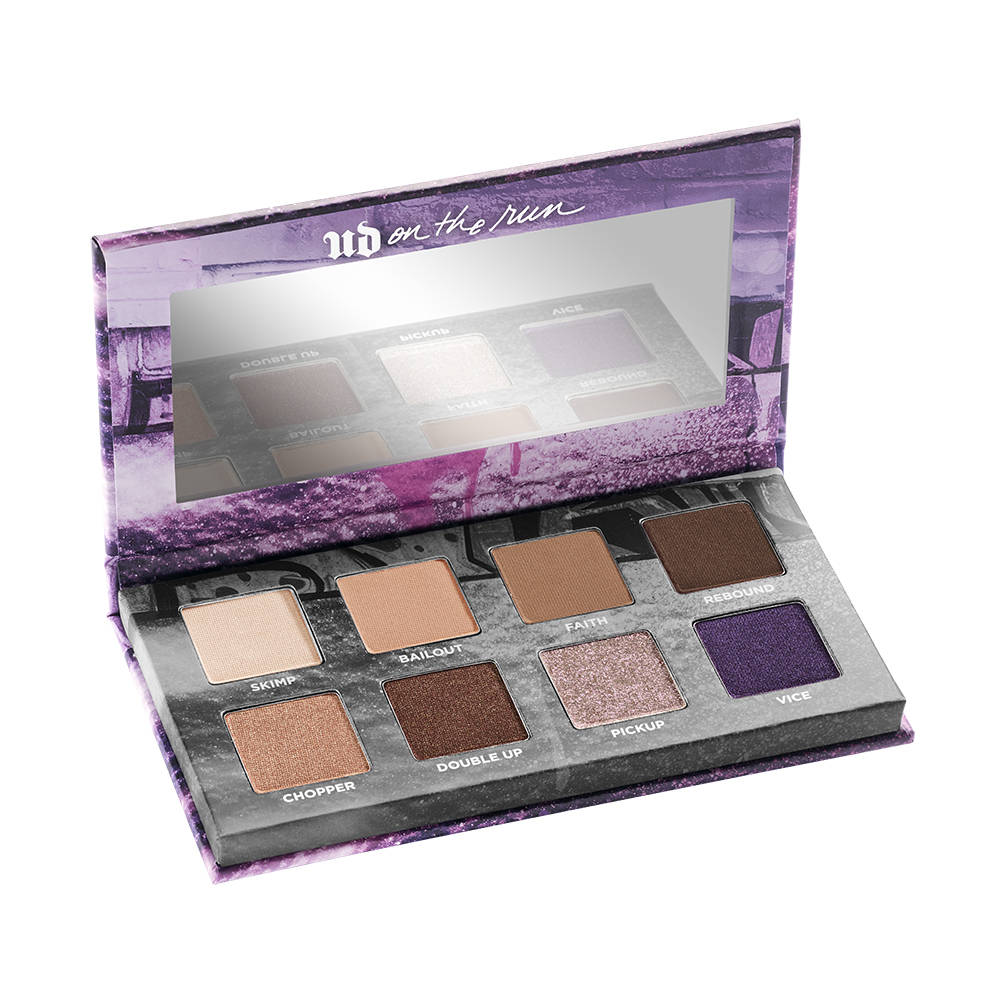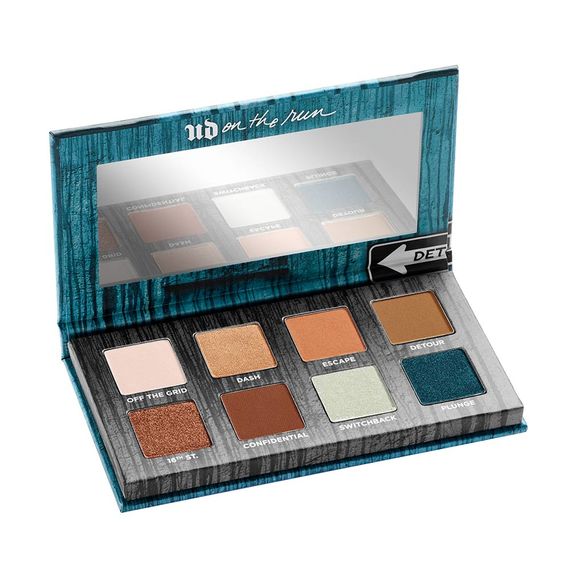 We felt the need to escape in summer and, now, even if the holidays are shorter, we can still allow ourselves a few days to leave for an adventure. For the holidays, Urban Decay presents three mini versions of the now cult "Born To Run," the summer palette inspired by an urban and exciting journey.
There are three versions available for the mini palettes. On the Run Detour, with its blue packaging, is inspired by the ocean, sand and summer with browns, bronze shades, a holographic white and an intense blue color. On The Run Bailout, on the other hand, has a purple packaging and colder colors, such as the cold metallic pink Pick Up and the purple Vice, intense and slightly glittery. The last palette, On the Run Shortcut, plays on shades of red (also on the package), including a glittery dark gray and a burgundy with a metallic finish.
_________


Beauty News December
To Keep an Eye On
_________

Layering Scents, & Other Stories
Launching: 2nd January.
Glow Stick, Tom Ford
Launching: Out now.
Highlighting Powder Fairy Bomb, Fenty Beauty

Launching: Out Now.
Gloss Bomb in Flu$$y, Fenty Beauty
Launching: Out Now.