________
Beauty News November
WHO
________
Huda and Mona Kattan Together for Kayali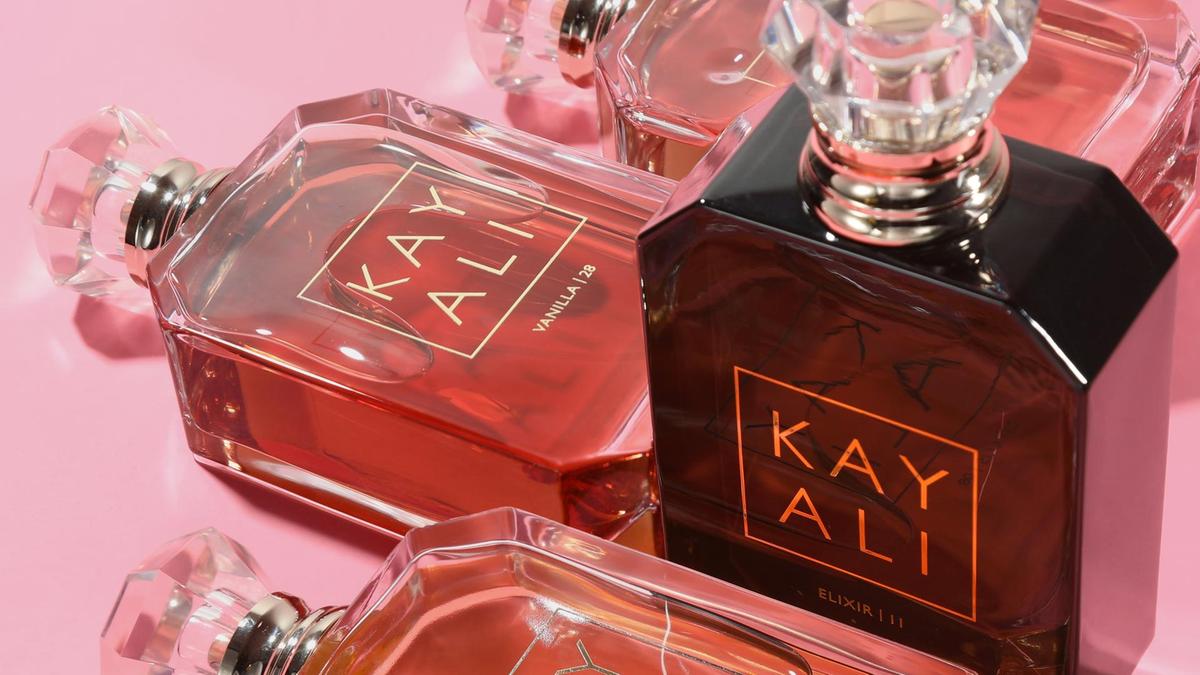 The two sisters (co-founders of Huda Beauty) recently launched their new, super-exciting perfume brand: Kayali. Mona Kattan has always been into fragrances and the two sisters really cared about delivering the best and highest product and sensorial experience, creating scents that can be layered to be perfectly flattering to every personality and skin combination.  The Kattan sisters also decided to separate this brand from Huda Beauty because, as they said, "We wanted Kayali to be its own brand – because we wanted it to have its own moment, its own strong moment."
The four fragrances available are Vanilla, Citrus, Musk, and Elixir.
Gucci #ForeverGuilty
A unique and (indeed) quite peculiar location was chosen for the new Gucci Campaign #ForeverGuilty, starring (among others) Jared Leto, Lana Del Rey, and Courtney Love: the famous Los Angeles cemetery Hollywood Forever. Lana and Jared are set to be the two faces of the fragrance, reuniting the Holy Trinity of Fashion with Alessandro Michele that we knew and loved at this year's MET Gala, and the campaign (which is set to be directed once again by the eye of Glen Luchford) will be launched in January 2019.
A New Makeup Line for GCDS
Giuliano Calza strikes again, and this time he does it with a colorful, groundbreaking and 100% cruelty-free makeup collection: the first by GCDS. Calza wanted this collection to be just like its fashion counterpart: functional, fun and unexpected, but always with an eye to the environment and strictly cruelty-free. And, with names such as Marijuana 4:20 (which is PH reagent, so its blushy color doesn't fade easily and which is also different for everyone, depending on the natural lip shade) and shades for every taste, we really can't wait to try it.
@DiorSkincare Lands On Instagram
A magical world made only of skincare and luxury? Yes, please! On Instagram just landed a must-follow, mixing a giant name in Beauty to the important ritual of skincare: Dior Skincare!
The account is full of inspiration and skincare goodies and offers not only a pleasing aesthetic experience while you scroll, but a real immersive journey through the most loved and known skincare products by the brand. Definitely a must-add to our Instagram feed!
Rimmel Launches "I Will Not Be Deleted" Global Campaign
On the 23rd of October, Rimmel London launched its new campaign, designed to raise awareness of beauty cyberbullying with a strong and groundbreaking title, "I will not be deleted". The brand created a visual campaign and hosted a discussion on the powerful impact of beauty cyberbullying, especially with younger generations. The host for the panel discussion was Gemma Cairney, speaker for BBC Radio 1, while Rimmel London beauty ambassadors Rita Ora and Cara Delevingne joined her to discuss the pressing matter of Internet, Beauty 2.0, and Bullying.
Wu-Tang Clan Launches a Lipstick Collaboration with Milk Makeup
Chinese philosophy, Kung-fu, music, and beauty: the mash may come as a surprise for someone, but we're excited to see the lipsticks that Wu-Tang Clan and Milk have created. The rapper and the US cosmetic brand carefully followed every detail of the collaboration from the breathtaking, luxurious design to the creamy texture: when it comes to Milk Cosmetics, after all, we can't but expect the best formulation-wise, and Wu-Tang's personal touch adds a new and exciting allure to the collection. The packaging flaunts a golden dragon twirled around the lipstick, while each of the shades is named after the eight earthly elements of the I Ching, an ancient Chinese book of wisdom.
________
Beauty News November
WHAT
________
Rebel Epoque Collection by Neve Cosmetics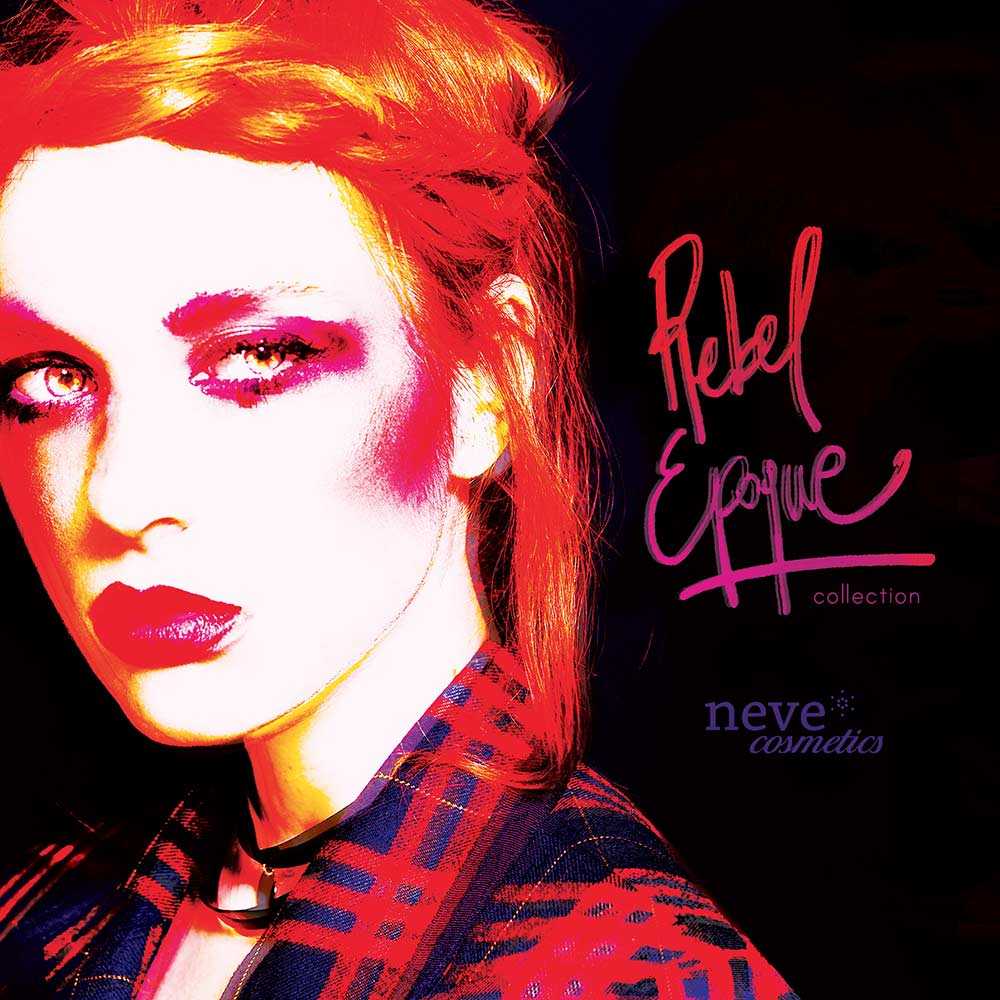 Edgy and unafraid, rebellious: these are the focal points of the new beauty collection by Never Cosmetics, which plays on the unlikely (but surprising) match between the punk-rock scene of the London of Sex Pistols and the French Belle Epoque. The results come in strong, bold colors like orange and purple, with two lip glosses directly inspired by Toulouse-Lautrec's paintings.
The collection (entirely green, cruelty-free and non-toxic, true to the mission of the brand) is composed of three eye pencils, one matte eyeshadow, one pressed-powder blush, and one pressed powder highlighter, plus the glosses mentioned above.
L'Oréal Paris x Mary Poppins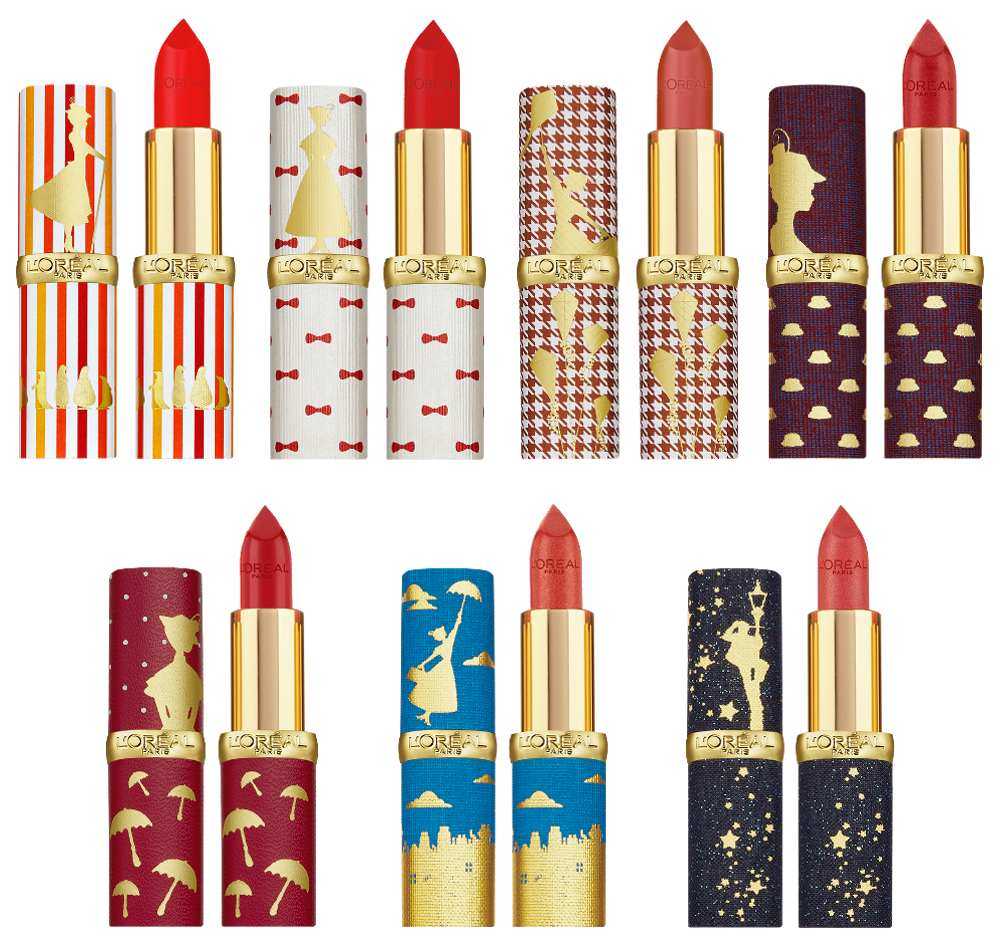 With a spoonful of sugar…how was the song again?
If you loved the previous Disney x L'Oréal Paris Color Riche lipstick collections (namely, the ones dedicated to the live actions "Alice In Wonderland" and "The Beauty and the Beast"), you can't miss this brand new line entirely dedicated to the upcoming remake of "Mary Poppins"! Seven creamy lipsticks for every character and situation so we can be just like Mary Poppins, who is always ready and has everything in her magical bag. The brand launched satin nudes, cherry reds, and a beautiful coral matte, each one with a pretty movie-inspired pattern on the packaging.
Kiko Christmas Collection 2018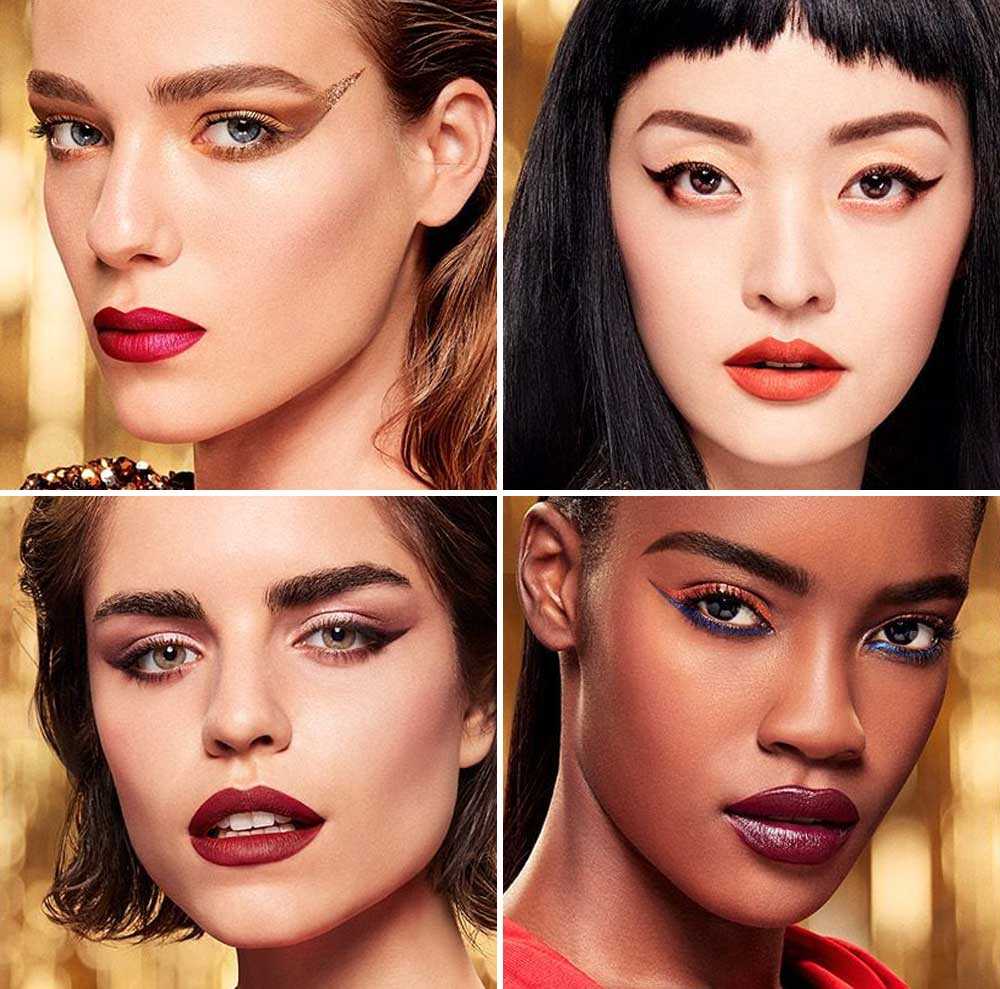 There's a new Christmas collection coming our way, and it has everything our hearts may desire: the collection touches every possible makeup tool and product, from brushes to bronzers, pressed-powder, loose powder and liquid highlighters, lipsticks and glosses in bright and Christmas-y shades. It even has glitter kits in three different colors. Of course, there are also beautiful and glittery nail lacquers in gold and red, just to feel a little more "festive."
The new collection is already available online and in store, and it's really starting to feel like Christmas!
Pretty Rich Collection by Too Faced
Remember the pink glitter mask Glow Job by Too Faced, with its luxury texture and tons of glitter? It's time to add a new color to the family, with a diamond-grey peel-off Glow Job Mask (infused with diamonds to boost radiance) that shares the same amazing benefits as its pink counterpart. The mask doesn't come alone, though: Too Faced is launching a whole new high-end collection, called "Pretty Rich," only for uptown souls and girls who feel princesses on the inside and (finally) want to look the part on the outside, too! The super-sparkling collection features mono highlighters, beautiful brushes, glossy and mirror-like new shades of lip glosses. The jewel of the Crown is without a doubt the new palette, the Diamond Light, which contains 16 zircon-shaped shades including eight shimmers, four mattes and 4 "pressed gel-glitters.'
Pat McGrath's New Holiday Collection
Pat McGrath Labs will release its new Festive collection on November, 18.
Keyword? Pearls, shimmer, and opulence. And Opulence is exactly the name of the beauty line, which is composed by three Mini Palettes with alluring colors, which come in Subliminal: Dark Star, in Sublime: Bronze Temptation and in Subversive: Metalmorphosis. Plus, we are getting three new lipsticks in Limited edition, with a ravishing packaging and the usual winning formula by Pat McGrath, with its long-lasting capacity and a great pay-off.
The best part? Each one of the lipsticks was personally chosen by Pat to match each Palette.
La Mer Cushion Foundation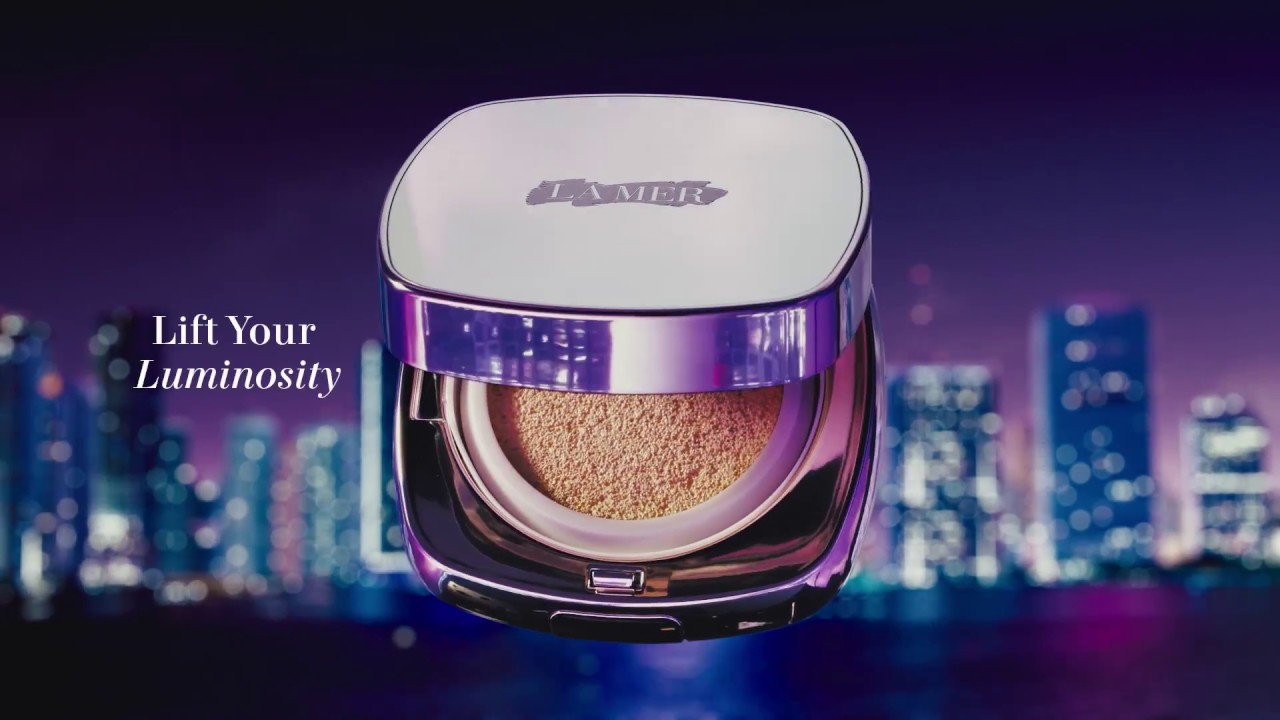 La Mer recently launched its new Cushion Foundation, with an advanced formula that allows an even and natural-looking coverage and the attention to skin that always elevated the brand, enriching the foundation with an SPF 20. The advanced technology of La Mer, with its formula Miracle Broth and high-quality standards, meets a silver elegant compact package, perfect for being our best ally through the day for a perfect base.
This new foundation promises hydration and perfect coverage every day, everywhere, and we can't wait to try it!
________
Beauty News November
KEEP AN EYE ON
________
Generation G Lipstick, Glossier
Launching: Out Now
Scalp & Body Scrub, Ouai
Launching: Out Now
Aerin x Johanna Ortiz Lipstick in Cartagena Sunsets, Aerin
Launching: Out Now

La Vie Est Belle Happines Limited Edition, Lancôme
Launching: Out Now