______
WHO
Beauty News May

______
Beauty News May – Benefit: Bold is Beautiful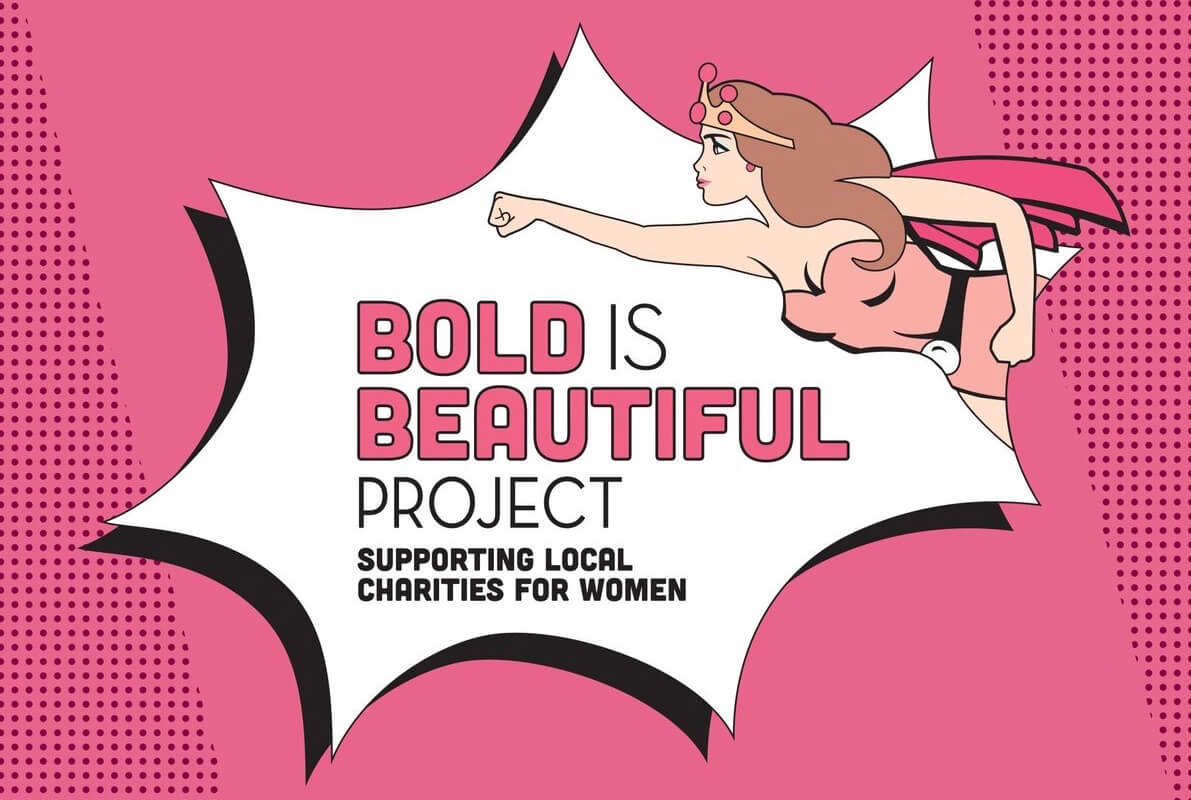 Throughout May, Benefit brings back its successful campaign Bold is Beautiful, to support and raise awareness in the matter of female empowerment: the first campaign of the brand took place back in 2015, decided by the two founders Jean and Jane Ford, and it was welcomed with a lot of enthusiasm and participation. As happened for the previous editions, this year too the campaign aims to raise a substantial sum (this year it's 6 million dollars, with the participation of 21 countries in the world) to help associations that promote women's empowerment across the globe. Each Country has the power to choose how to employ the money to aid local women associations. How can you be a part of that? Just go to one of the Brow Bars of the brand in Sephora stores, where 100% of brow wax proceeds (one of the brand's strengths, which is an excellence in the world of beauty also for the wide range of kits and products for eyebrows) and 100% of the proceeds of the limited edition Magenta 3DBROWtones throughout the year will entirely go in support of female empowerment.
There's a broad spectrum of associations that the Benefit campaign is going to sustain, from Dress for Success (an international not-for-profit organization that empowers women to achieve economic independence) to Look Good, Feel Better, a program that is entirely dedicated to improving the quality of life and self-esteem of people undergoing cancer treatment. The programs, though, are Country-based and will address directly the challenges and problems that women in need have to face in their everyday life. In Italy, last year, Benefit won the special prize of the Sodalistas Foundation, which fights violence against women. It is important to remember how this type of action is fundamental to set in motion a large machine of solidarity and empowerment, necessary today more than ever.
The official hashtag is #BoldIsBeautiful, and here you will find all the Sephora and Benefit stores participating in this wonderful and important initiative.
Beauty News May – Amandla Stenberg is the first celebrity Ambassador of Fenty Beauty (in addition to Rihanna)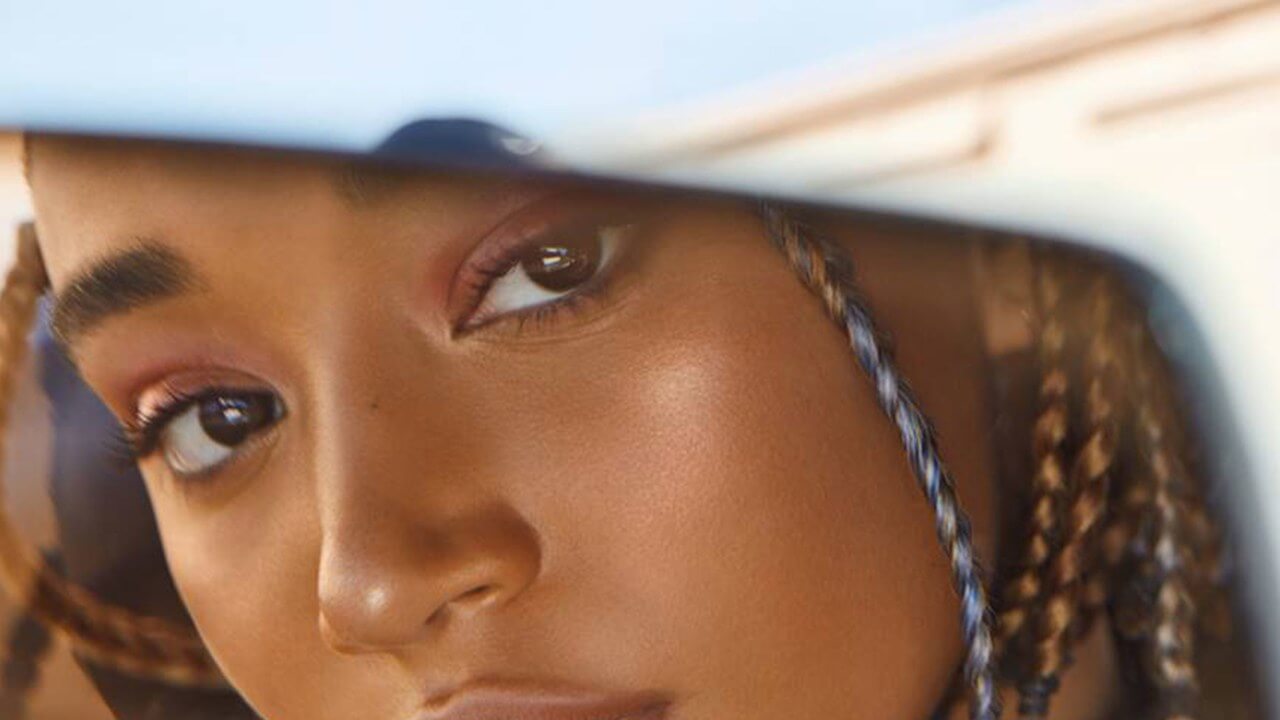 The twenty-one-year-old actress and activist Amandla Stenberg joins the Fenty Beauty family as a Celebrity Ambassador, the first one to join in this role alongside the brand's pop star founder, Rihanna, who has worked so well in showing off the products by her brand for events, gala and social media.
"I wanted to be part of the Fenty Beauty family because it is one of the few brands that allow me to feel myself," were Amandla's words, as the former "Hunger Games" star and lead of "The Hate U Give," is a huge fan of the brand. 
Also, Amandla has often advocated for diversity and given voice to the importance of non-homologation within the Hollywood environment, and this seems to perfectly marry with the mood of the Fenty Beauty family, always engaged in a battle for inclusiveness that allows everyone to feel as a cornerstone of the beauty community.
Beauty News May – New Gucci Campaign and Lipstick Launch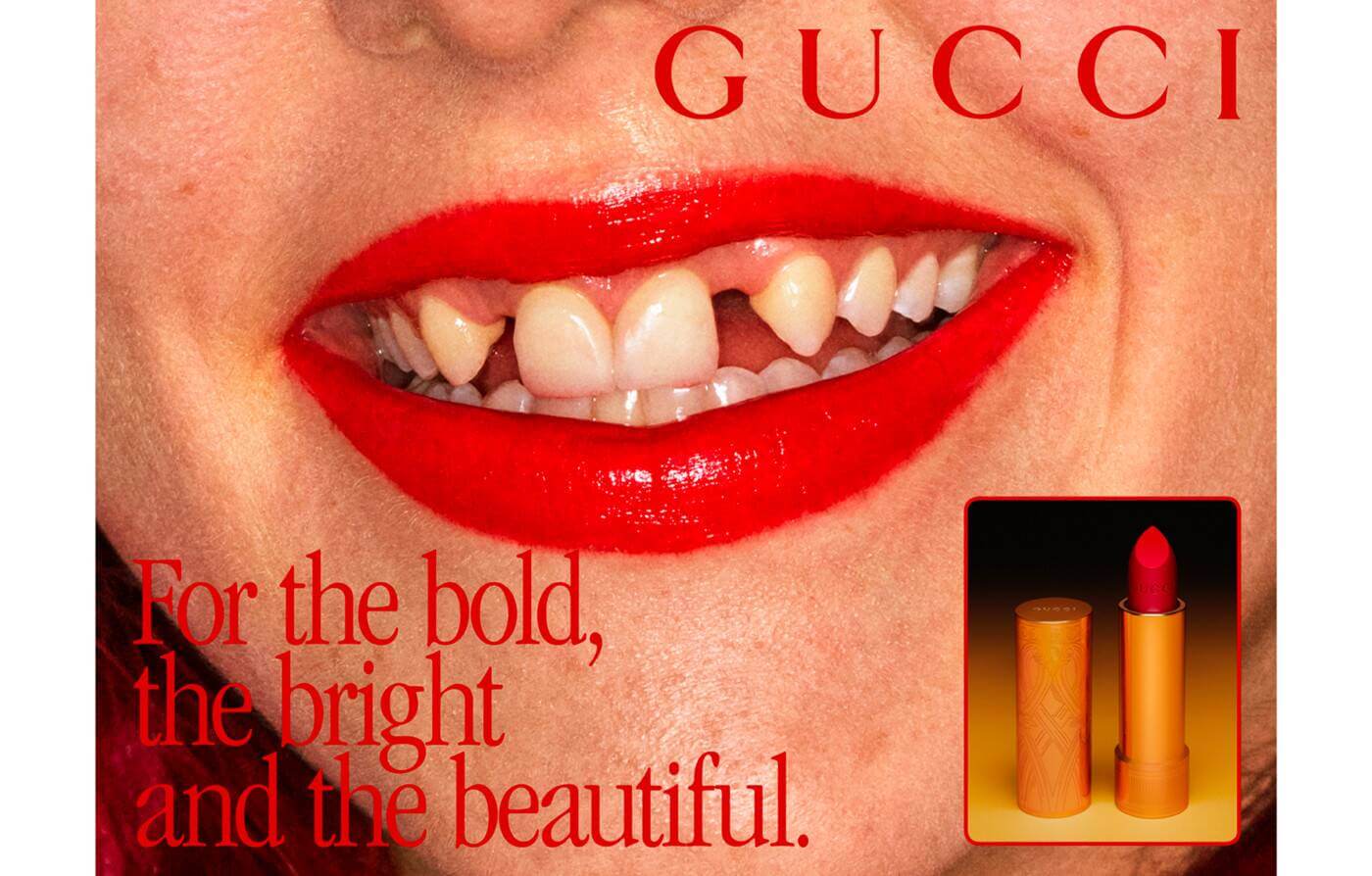 58 new lipstick shades have landed at Gucci Beauty for the Rouge à Lèvres line, a new launch after three years of hiatus, and (as if bringing to life beautiful colors for bold lips is not enough) both the packaging and campaign are stunning, in a very-Gucci-way the first and weirdly satisfying the second. The line counts three formulas: the majority of the violet-scented lipsticks have a Satin finish, but we can also find the sheer Rouge à Lèvres Voile and the balmy and creamy Baume à Lèvres.
 The campaign looks are done by Thomas de Kluyer, while the art director is Christopher Simmonds, and they show the smile of Dani Miller (singer of the punk band Surfbort) playing with the lipstick shades; other models for this one-of-a-kind campaign are Mae Lapres, Achok Majak, and Ellia Sophia Coggins.
Beauty News May – Huda Beauty and the Resting Boss Face campaign.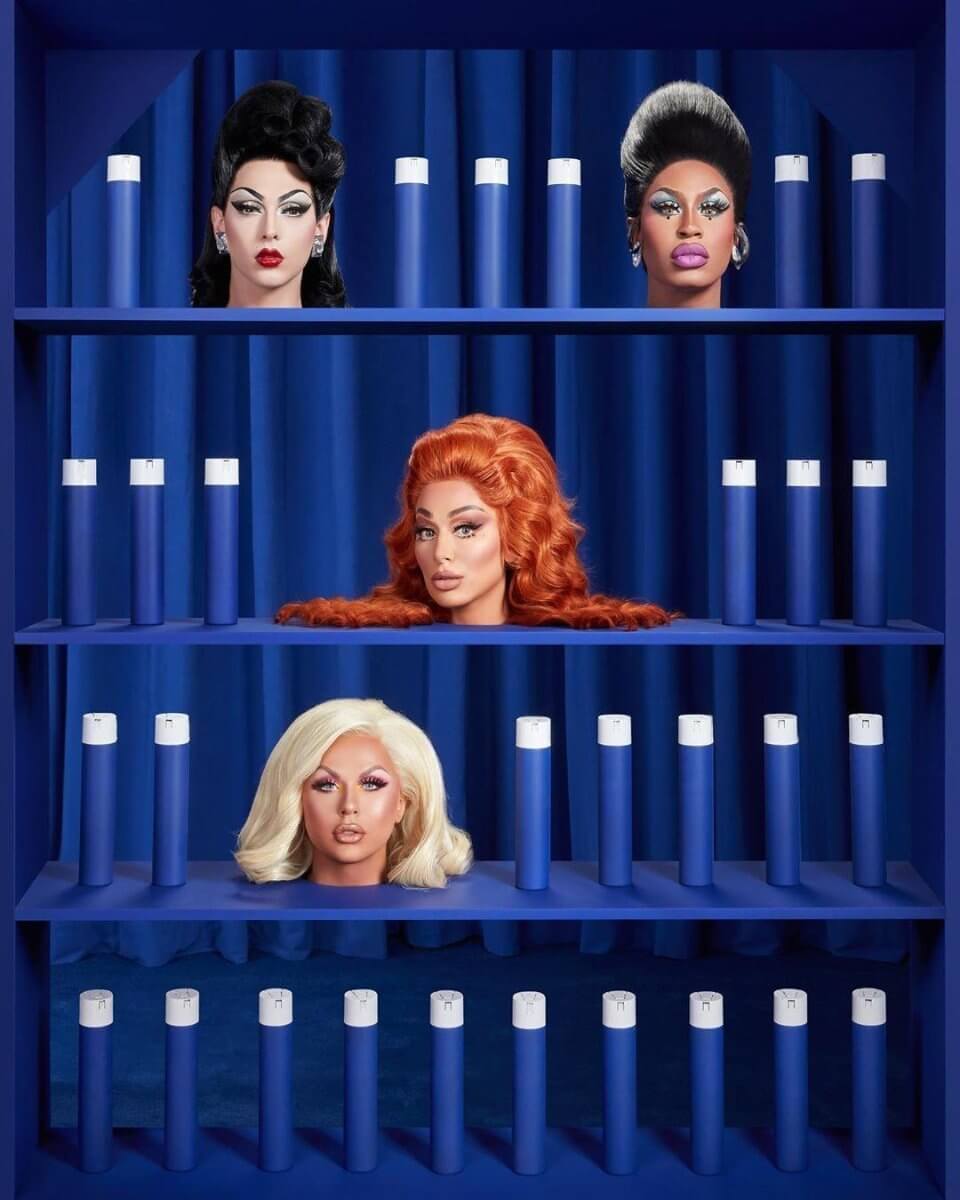 Let's keep talking about diversity, because Huda Beauty recently created a groundbreaking campaign based on beauty and inclusivity, embracing a broader spectrum of living beauty and rocking it with charisma, uniqueness, nerve, and talent.
The campaign promotes the new makeup setting spray launching on May 12, and it stars beautiful and fierce names in the Drag Queen world: Farrah Moan, Violet Chachki and Shea Coulee, all former participants of the hit talent show RuPaul's Drag Race. This comes after Vogue US dedicating to Drag Race's winner Violet Chachki a full article about her Met Gala Moschino look, which was addressed as "The true essence of Camp," and it definitely shows a further opening in the beauty and fashion world.


Beauty News May – Marc Jacobs Accomplice: Nikkie Tutorials and Snoop Dogg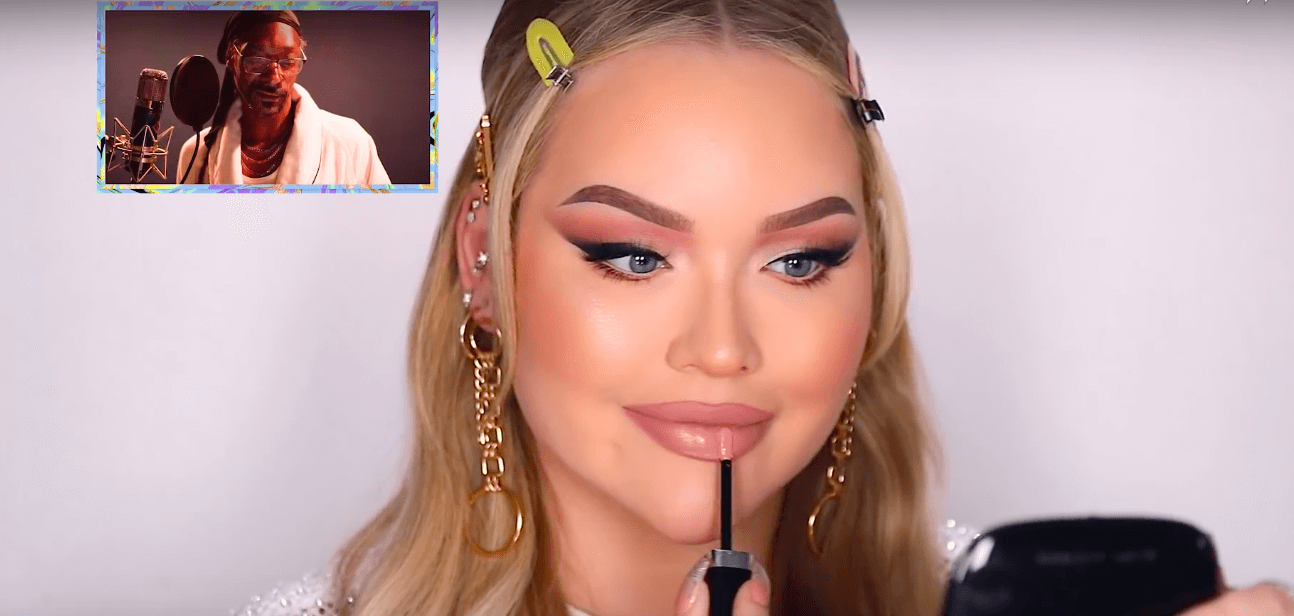 Last January, the vlogger Nikkie de Jager, famous for her must-follow Youtube Channel Nikkie Tutorials, was appointed Marc Jacobs Beauty Global Artistry Adviser, and we were all so happy; she hinted that there might be some exciting projects on the way. Well, the first one of these projects has arrived and is a video on Nikkie Tutorials which promotes the new launches of the brand: Accomplice Concealer & Touch-Up Stick and Accomplice Instant Blurring Powder.
What's impressive about this new launch? Well, the products are called "Accomplice," after all, and that's where Snoop Dog steals the scene, narrating the entireness of Nikkie's video! It's genius and hilarious, with Snoop Dogg loving the look ("It's looking like a work of art right now. Nikkie, you looking like a work of art right now, girl.") and making some pretty epic remarks.


Beauty News May – Kylie Jenner Confirms Skincare Line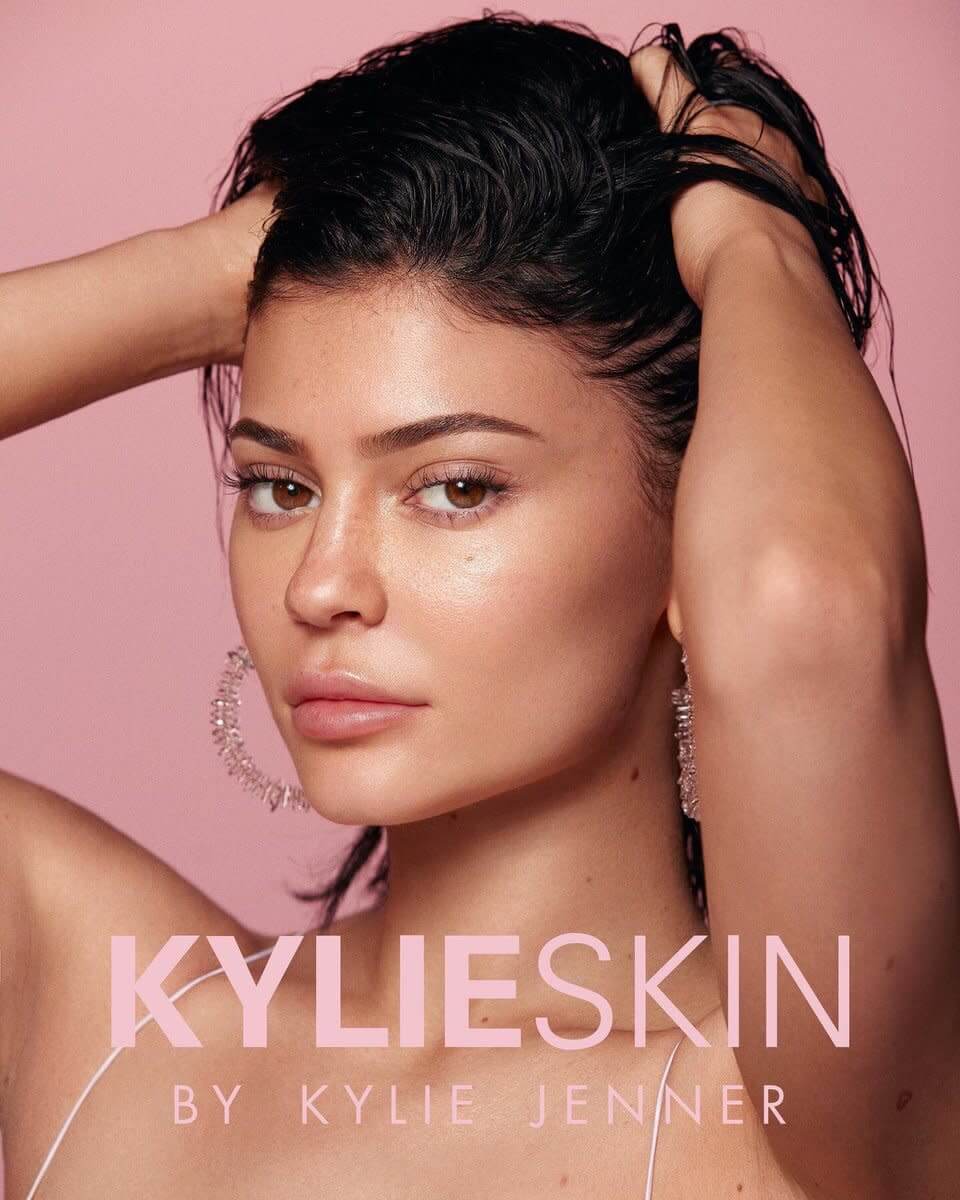 Remember when we teased that Kylie Jenner might have been launching a new line soon, based on a very cryptic Tweet on her account? Well, we weren't wrong! Kylie skin, her skincare line, will drop on May 22. 

Skincare has always been a goal for Kylie, as she writes on Instagram to finally announce the launch, and Jenner also gave her followers some more info regarding the upcoming line: "Birthing a whole new team, manufacturing, fulfillment, etc. separate from my cosmetics line was challenging, but here we are! I got the best of the best for you guys! Everything is cruelty-free, vegan, gluten-free, paraben and sulfate free and suitable for all skin types."

There's already an Instagram account (@Kylieskin) that you can follow to keep up to date with the official launch, in the meantime, we're curious to see how this turns out!
Beauty News May – Jorja Smith New Dior Makeup Ambassador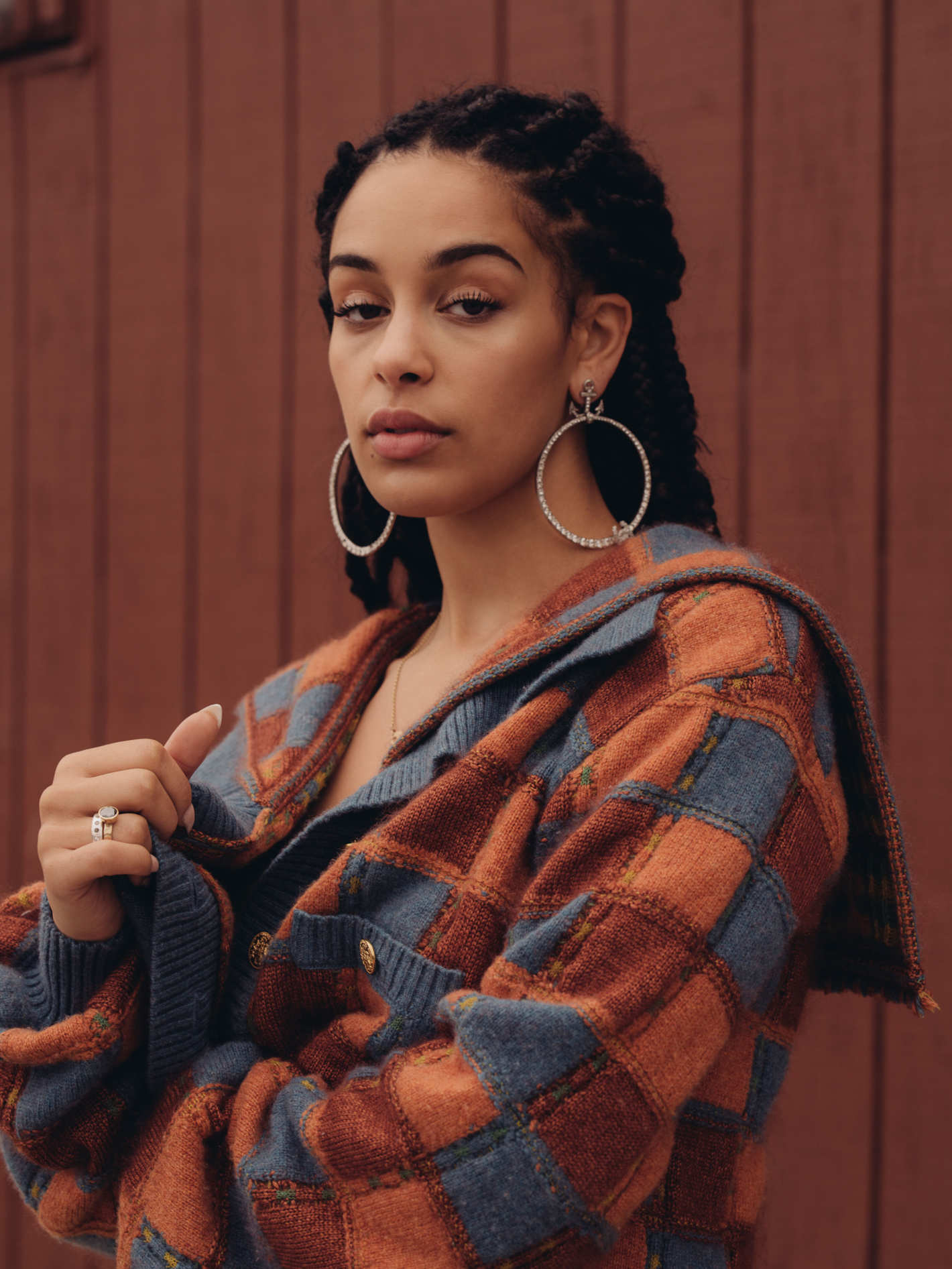 We know her as a 21-years-old star of soul music, a Grammy-nominated soul singer and songwriter that released in 2018 her debut album Lost & Found, but Jorja Smith can still surprise her fans: now she's joining Cara Delevingne and Bella Hadid as Dior Makeup Ambassador. Jorja may be young, but her ideas about beauty perfectly marry with the Dior mission, and she has already made clear that beauty, for her, is being comfortable in your skin and embracing who you are. What best way to empower young women?

Jorja will lend Dior not only her voice (as she already did at the Guggenheim during the International Gala Party) but also her unique sense of style and beauty for campaigns, editorials and digital projects.
______

WHAT
Beauty News May

______
Beauty News May – The New Uoma Beauty
Call everyone, because a new, game-changing makeup brand is here!
Uoma Beauty (founded by Sharon Chuter) has a great aesthetic, full of life and colors, and a critical mission to create high-quality makeup products with a modern kick and a broad palette, so that great makeup can be available for all skin tones, ethnicities, and backgrounds. This is also clarified in their shoots and campaigns, which grab the attention for the diversity and beautiful smiles, with vibrant colors and displaying different and unique versions of beauty. 
For now, the brand offers 51 shades of foundation with six different formulas to fit every skin type, concealers with two different formulas and contour sticks.
Beauty News May – Glowgasm by Charlotte Tilbury
Charlotte Tilbury never ceases to amaze us, and this time she does so with a collection all based on glow and glamour: a five-piece line for a full face of radiance and golden hues, from eyes to gorgeous face palettes and magic wands. It mixes colors with glow, for bronzers that light up the face and cheeks that have both color and radiance, lips with an ethereal veil of light and glitters, and peachy tones that will open the gaze with the Dreamgasm Palette.
This collection really lit up our summer, and we can't wait to try it.




Beauty News May – Pixi: Vitamin C Collection
Yellow is the color of spring, of lemons, of the sun: Pixi Beauty celebrates the warm season with a brand new line with bright colors and potent ingredients, entirely focused on Vitamin C. As the pastel yellow of this line reminds us of light and sun, so Vitamin C is well known for its brightening properties, while its antioxidant power promotes healthy collagen production, also thanks to the extract of Orange Flower.
The collection counts a Vitamin C Tonic, Serum, a Juicy Cleanser, a Caviar Balm for deep hydration, a wake-up mist and lotion, available also in travel sizes and with a practical box with three mini must-haves.
Beauty News May – Glossier Skincare Superhero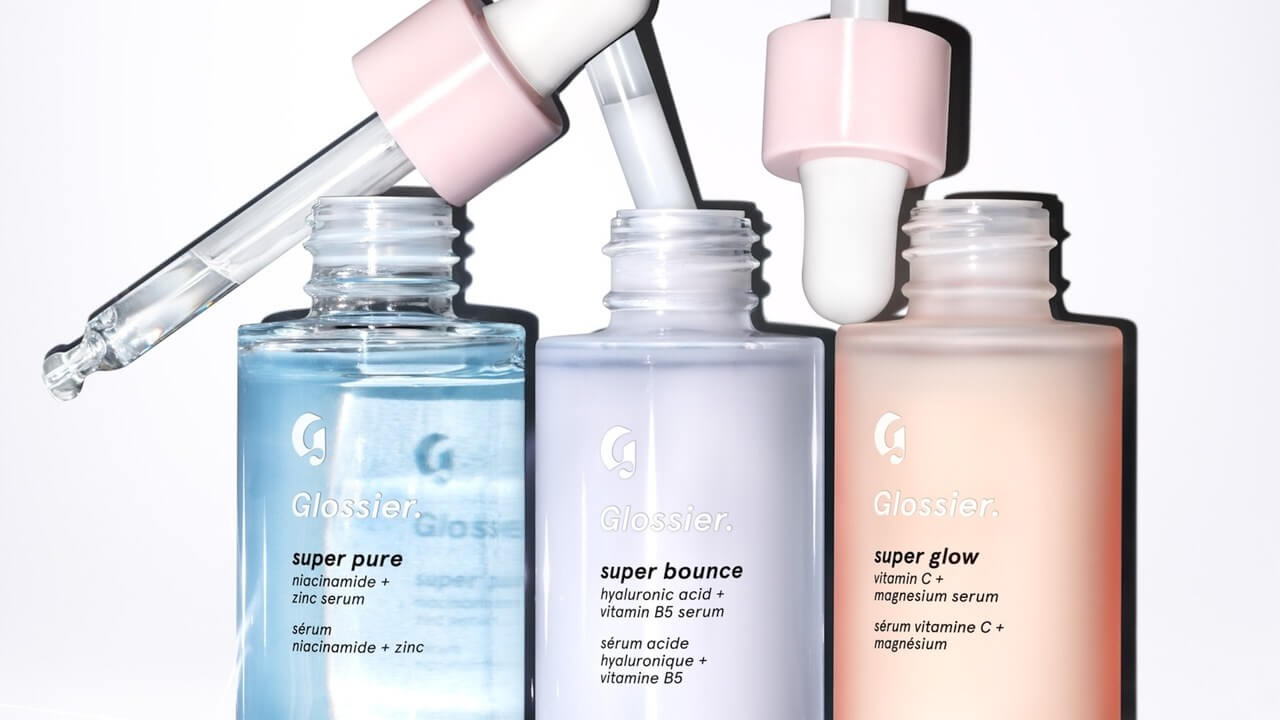 Glossier assembled a new team of skincare (super)hero serums to guard, protect, and enhance the health of our skin. Three brand new formulas for three new ways to target skin issues, from advancing firmness to boosting glow. The three serums are Super bounce, super pure, and super glow. Super Pure is for stressed, congested skin that needs to find a new balance, Super Bounce hydrates promotes skin plumpness with Hyaluronic Acid and vitamins, while Super Glow makes the skin radiant and happy with Vitamin C and Magnesium.
Another home run for Glossier, with the new, advanced formula for these must-haves serums that we can't wait to try.
Beauty News May – Nuxe: The new Insta-Masque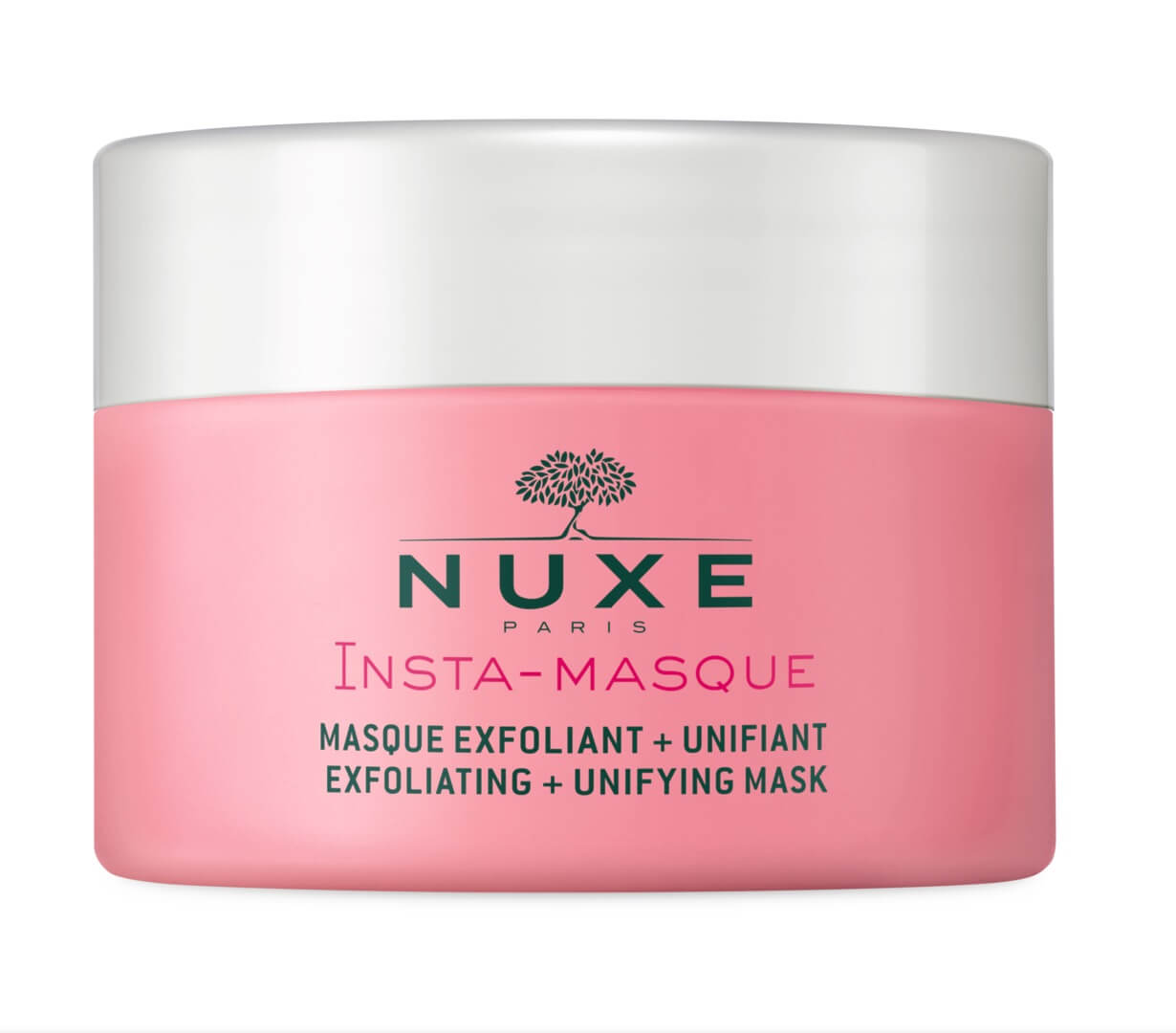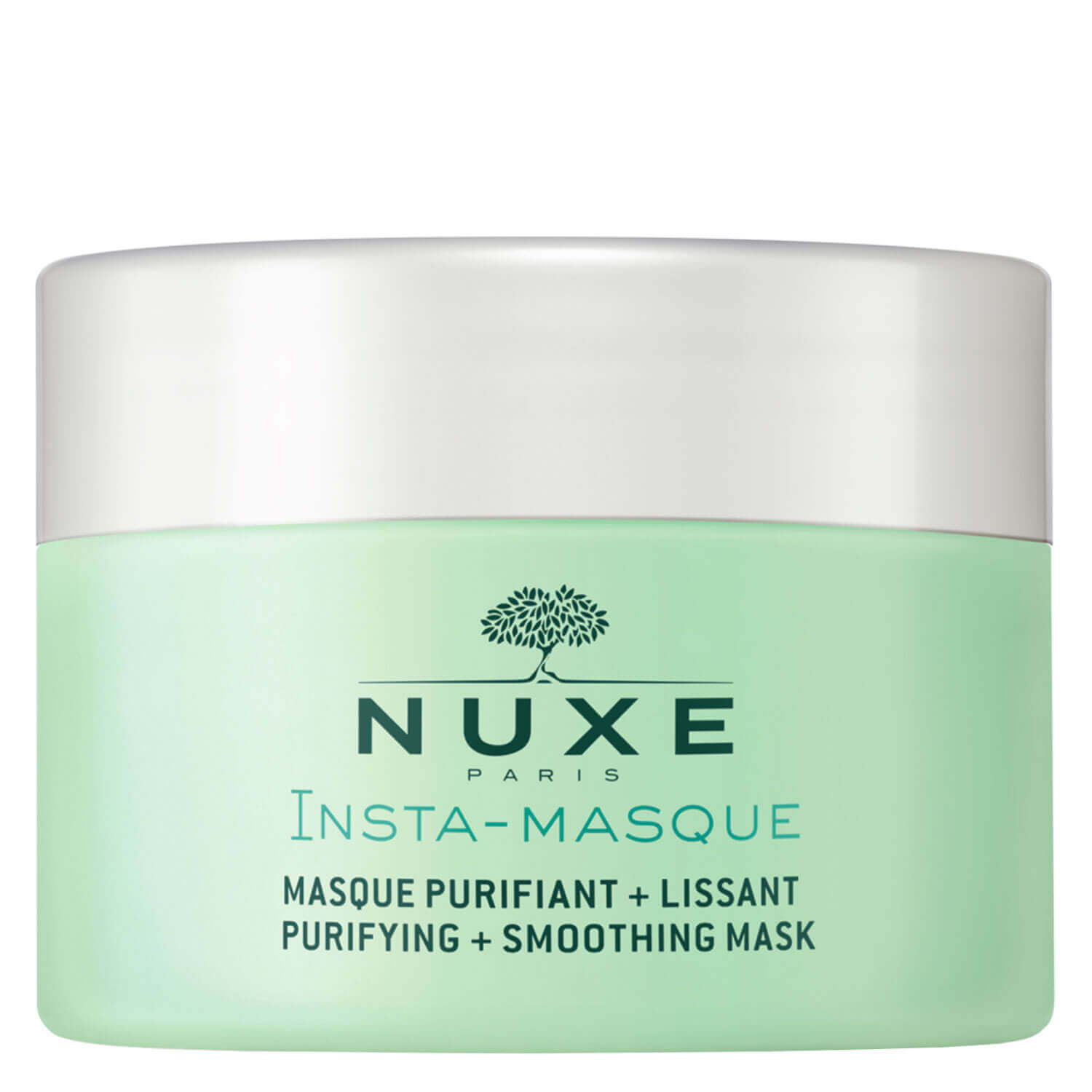 It's a daily and fast skincare the one presented by Nuxe with its new Insta-Masque, which promise a SPA effect in just two minutes: each mask, in fact, is made of 2 natural ingredients, which target two specific requests of the skin, acting in exactly 2 minutes.
The three different versions of the Insta-Masque presented by the brand are: Exfoliating + Evening mask, containing Rose Water and Macadamia Oil, which makes the complexion radiant; there's then the Detoxifying + Illuminating mask, whose two main ingredients are Rose Water and Vegetable charcoal, which rebalances and eliminates impurities; last, but not the least, the Purifying + Smoothing Mask, with Kaolin clay and Rose Floral Water to rebalance and visibly reduce the pores.

______
Keep An Eye On
Beauty News May

______
Dr Jart +, The Peeling Mask
Out: Now
La Mer, The Lip Volumizer
Out: Now
Glossier, Eye + Lip Cream: BubbleWrap
Out: Now
Huda Beauty, N.Y.M.P.H – Not Your Mama's Panty Hose
Out: Coming Soon