_______
WHO
_______
Beauty News June – Lancôme partners up with Chiara Ferragni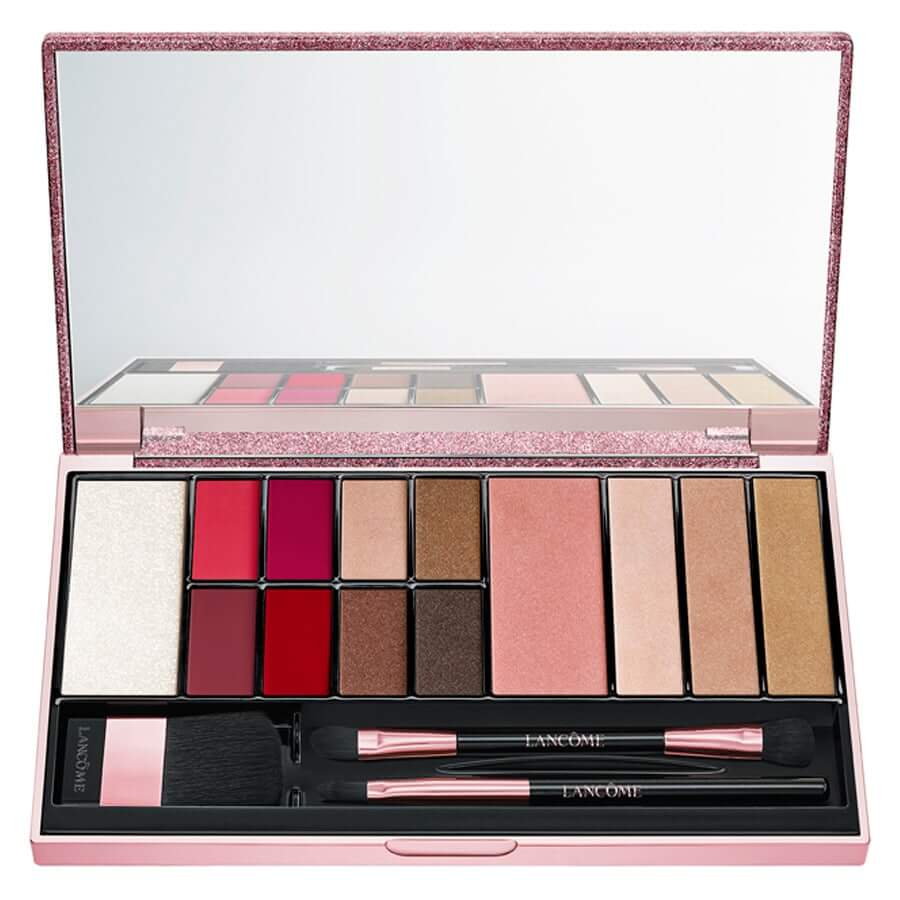 It is certainly not a secret that one of the most famous Italian influencers (and among the most influential personalities in the world) is linked to fashion, but this time Chiara Ferragni presents a brand new collaboration: not in fashion, as we were accustomed to, but in the world of makeup.
The famous French brand Lancôme has actually launched a limited edition with a unique packaging inspired by Chiara Ferragni and The Blonde Salad.
 The pack shines with pink nuances (a glittery pink for the palette or metallic hues for the other packs) and patterns with the now iconic blue "wink," the brand's signature trademark. The palette, Flirting, is not the classic eye palette that we might expect, but a multitasking product: it contains four eyeshadows with neutral and nude shades, a pink blush and three highlighters in various nuances. The palette is completed by four creamy lipsticks, ranging from cherry to wine red, and a transparent lipgloss, shimmery thanks to its micro pearls.
The collection comprehends also three shades of the new L'Absolu Mademoiselle Shine Lacquer, liquid lipsticks with a bright lacquered finish, plus three shades of the much loved creamy lipsticks L'Absolu Mademoiselle Shine, dressed in shiny pink packaging and decorated with a wink, and a mascara for dramatic lashes.
Beauty News June – Moschino x Sephora
After the recent Sephora collab with Barbie, Moschino proposes its own colorful and irreverent makeup collection in collaboration with the famous French franchise. This new set (including palettes, eyeliner, liquid lipsticks and much more) is designed for an "office routine," for the smart woman who is always in synch with the urban rush but who does not disdain a bit of color in her bathroom shelves: the genius of this collection is its inspiration, taking after our desktop and stationery.
To start, priced $60, Jeremy Scott has transformed one of the 2019 girls' best friends, our laptop, into a luxurious and popping limited edition eye palette consisting of 30 eyeshadows, with a big mirror instead of the screen. 
Then we find a black eyeliner with the packaging similar to a real pen, three highlighter markers in the classic pink, blue and yellow shades that are actual stick highlighters (luckily with normal colors inside), markers that turn out to be lipsticks (available in five shades) and a beauty blender that looks like an eraser.
The collection is completed with a white matte nail polish in a fun white-out packaging (who didn't paint their nails with the white-out when class got boring?), pencil-shaped brushes and a sheet mask for dry skin in the shape of the famous Moschino teddy bear.
An authentic "back to the office" collection worthy of every stationery addict.
Beauty News June – Alyssa Edwards Palette by Anastasia Beverly Hills
Has the famous "Alyssa's Secret" that drove Youtube crazy been revealed at last? With the launch of Anastasia Beverly Hills summer collection, the brand also premiered a brand new palette in collaboration with Alyssa Edwards, stage name of Justin Dwayne Lee Johnson: choreographer (he directs a dance school, the Beyond Belief Company, after which one of the shades takes its name) and drag performer. Alyssa is widely known for her participation in the famous "RuPaul's Drag Race" (for which Anastasia Beverly Hills is a sponsor) and is also the protagonist of the docu-reality "Dancing Queen" on Netflix. The palette, from the extra pink packaging to the 14 pressed-powder shades, is quintessential Alyssa, lively and bright. 
There are matte or metallic shades, from gold to royal blue to fuchsia, and the texture is buttery and hyper-pigmented, comfortable on the lid but, above all, it is ideal for looks made of shocking colors and contrasts. If you were looking for an excuse to experiment with color and discover the most flamboyant and bright side of beauty, showing off an eye look that does not go unnoticed, this is your time.
For girls who crave colorful and daring looks, "always and forever."
Beauty News June – Dua Lipa is the new face of YSL Beauté
Since her debut in 2017, the British singer has kept on surprising her audience with her talent: in fact, between a hit song and a Vogue cover, Dua Lipa has also been appointed YSL ambassador, starring in the brand's campaign for the next fragrance. The partnership was announced by the brand and the singer on their respective social media accounts, and Dua Lipa also declared to feel very close to the themes of the campaign. She said that she stands, "for the importance of being confident, strong and powerful and of not compromising on who you are, what you do, and what you believe in." All topics that seem will be involved in the campaign (shot by Nabil Elderkin) and that have always been supported by the brand's mission.
"She embodies today's free, no-compromise, write-your-own-rules YSL woman," says Stephan Bezy, CEO of YSL beauté. "This is why her fierce kind of freedom and sensuality expresses the fiery legacy of Yves Saint Laurent."
_______
WHAT
_______
Beauty News June – Clinique's Moisture Surge Lip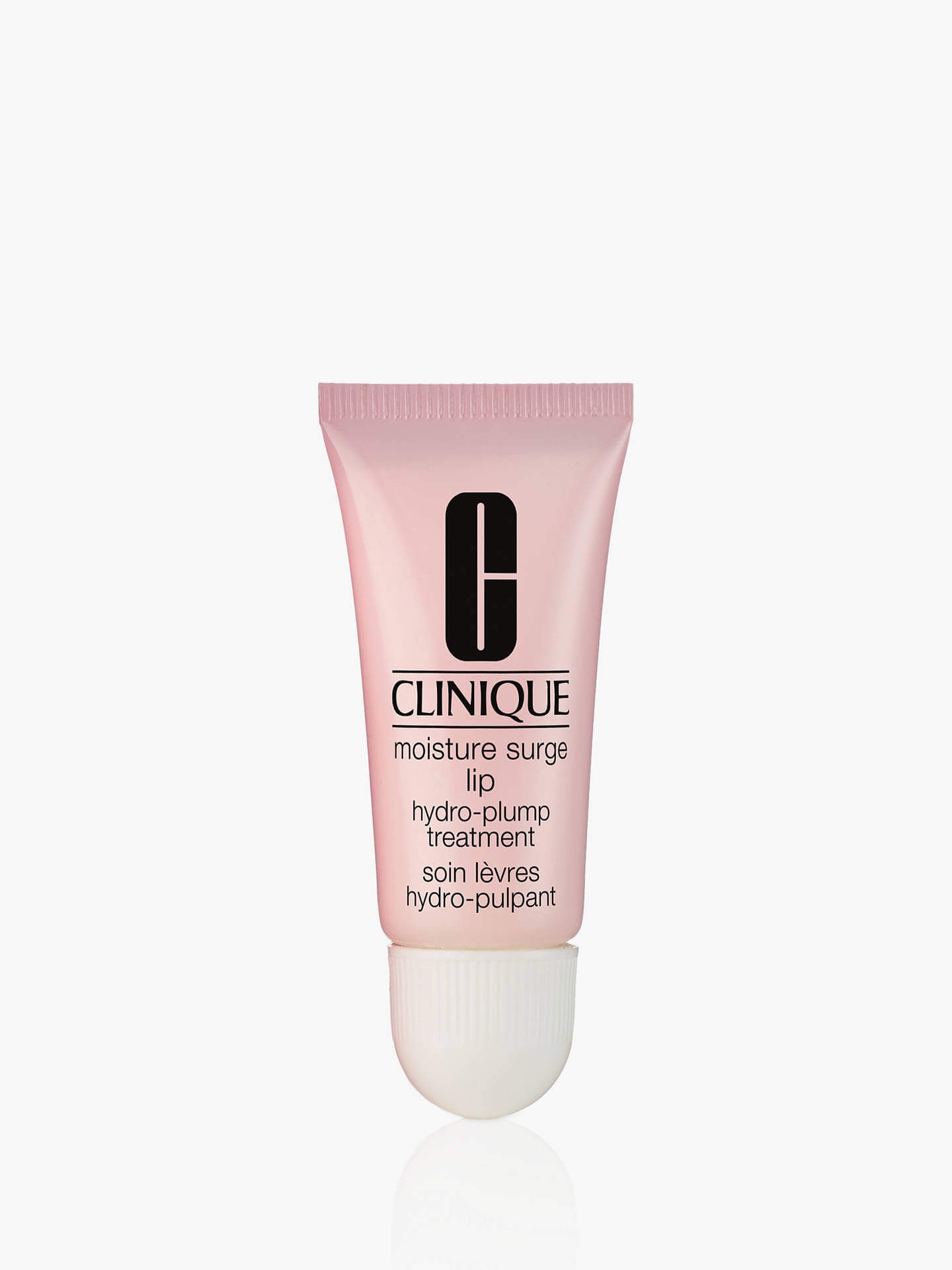 This new product is perfect to be used on the lips, morning and evening, right before makeup, or it can be used as a quick lip mask that gives our lips soothing hydration and helps replenish and retain the loss of moisture. Moisture Surge Lip is suitable for all skin types and the perfect time to make most of its benefits is at night: in just one application this night treatment mask will moisturize your lips making them soft, plump and healthy. It also works as a smoothing base to perfect and emphasize the application of every lipstick, especially the most drying ones, improving the makeup's pay-off.
Among the ingredients, we find the petrolatum, an agent that brings balance to the skin and which is used as a moisturizer to nourish and soothe the skin; the Murumuru butter that deeply nourishes and helps retain moisture, preventing chapped lips; and Shea Butter, a potent hydration source that covers the lips with silky softness, fighting dryness.
Last, but not the least, the formula is enriched with Ceramide, which improves skin/lip hydration and prevents trans-epidermal hydration loss.
Beauty News June – New Makeup Skin Caviar by La Prairie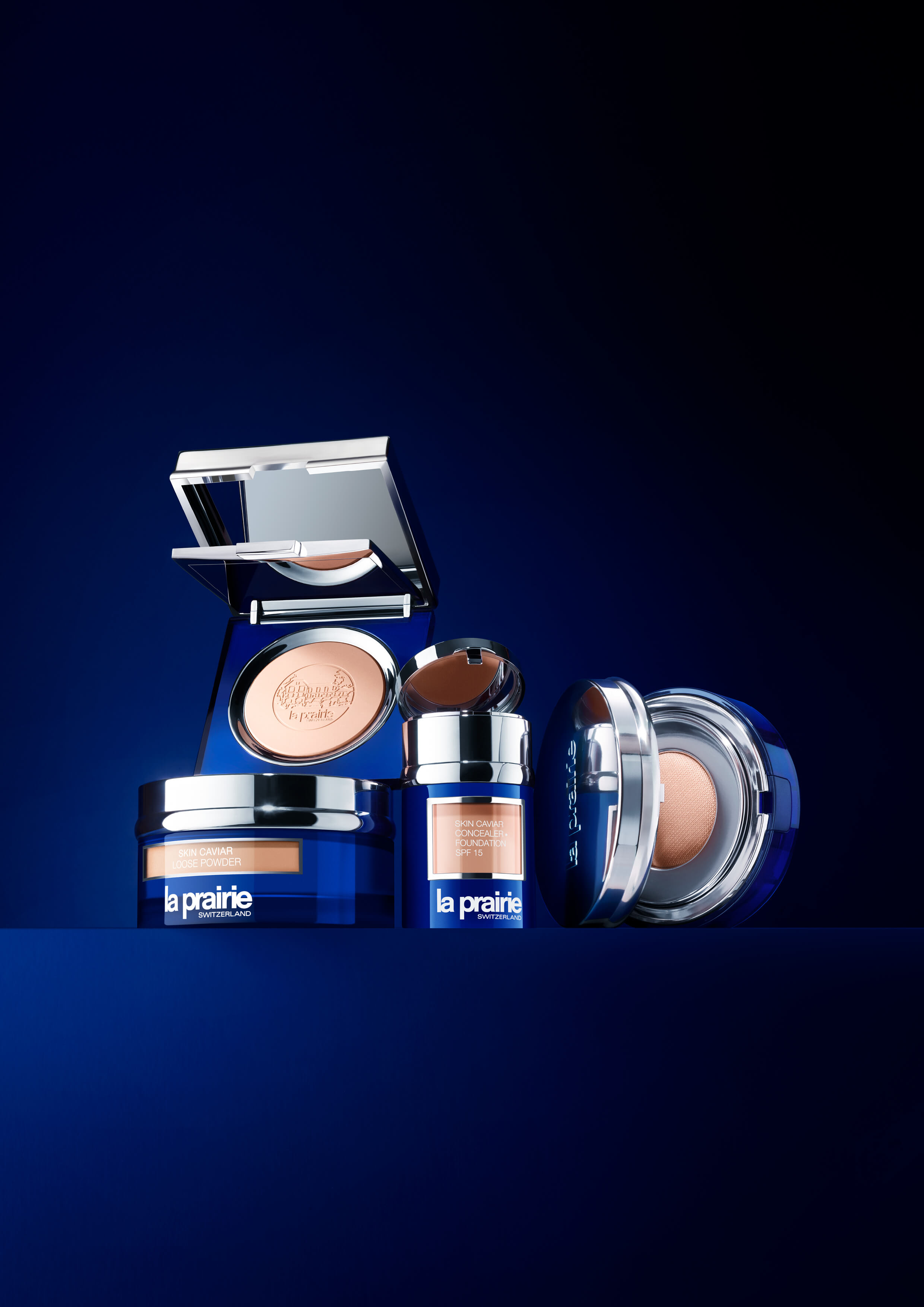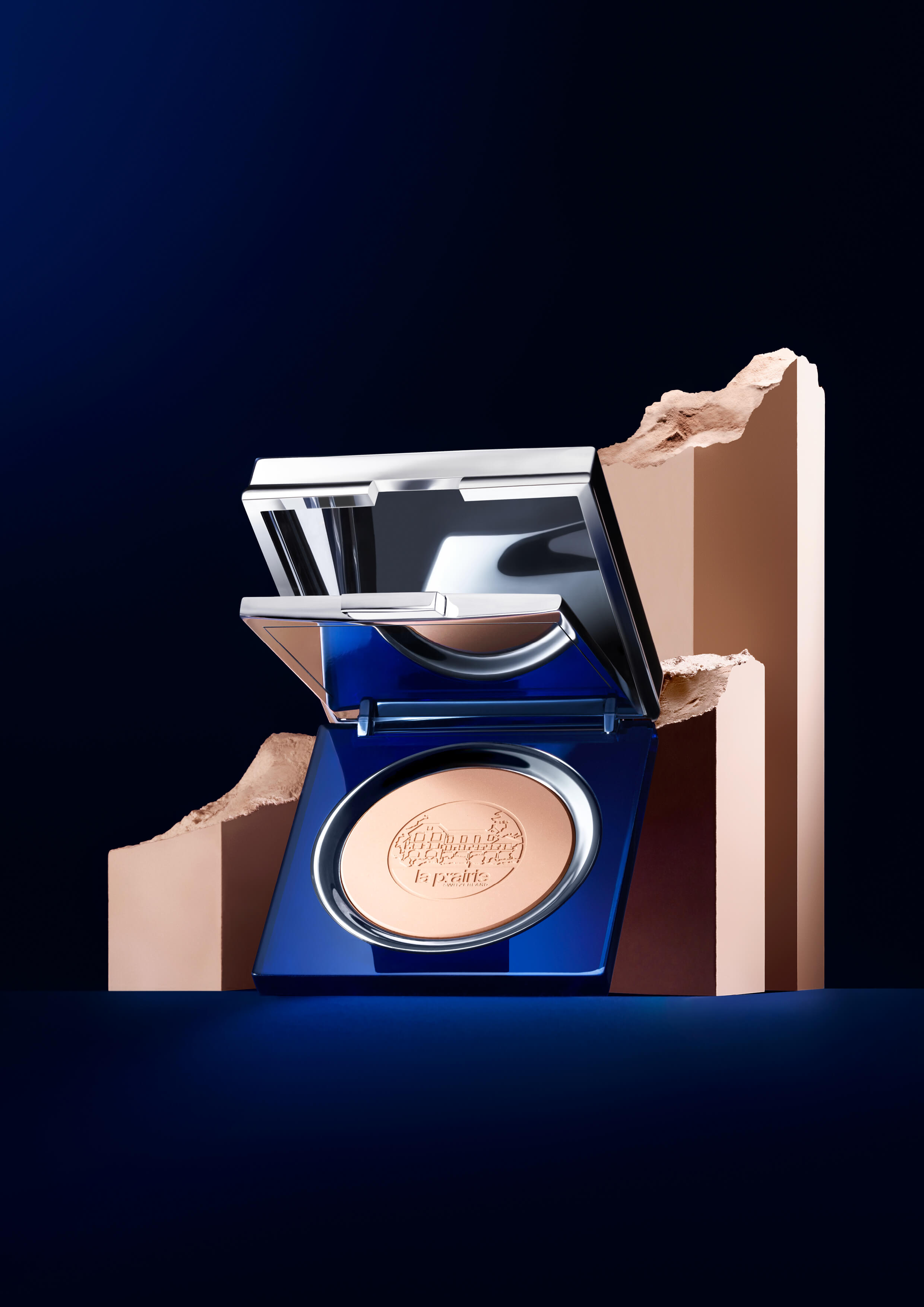 The La Prairie beauty collection gains two new elements, with an elegant design and unique formulation. Skin Caviar Powder Foundation SPF 15 UVA / PA ++ is the first foundation infused with Caviar Extract, for a perfect complexion and a product that blends easily and wraps the skin in a light veil of color. The product presents a creamy consistency at first, which culminates in a silky finish. Enclosed in a luxury packaging and with a refined formula, in this foundation, the Caviar Extract is combined with an advanced mixture of pigments, for a pleasantly light texture and an SPF 15 / PA ++ filter that protects from UVA and UVB rays, while the La Prairie Exclusive Cell Complex nourishes the skin. The coverage is customizable and buildable, for a look that looks fresh for a long time with a matte but radiant finish. 
The packaging is a tribute to the minimalist lines of the Bauhaus artistic movement, one of the key influences in the design aesthetics of La Prairie: for this foundation, it is an elegant shell with a chrome-plated surface and a cobalt blue base. Its shape is a perfect square that fits in the palm of the hand, with two mirrors inside, and a soft brush is also available.
Then we find the innovative loose powder, perfect to finish every look: the Skin Caviar Loose Powder.
This is the first powder enriched with Caviar Extract, for a perfect complexion and healthy skin. Comfortable to wear and easy to apply, the Skin Caviar Loose Powder spreads easily and wraps the skin with a very light film for a flawless result without occluding the pores.
Beauty News June – Marc Jacobs: Skincare Line & Coconut Collection
Marc Jacobs launches its first moisturizer, the Youthquake Hydra-Full retexturizing gel moisturizer, and it is indeed a boost of energy and a breath of fresh air for the Maison, which enters skincare with its best foot.
"I love the mix between classic and innovation, and that's what my moisturizer represents," says Marc Jacobs. Formulated with 54% of enzymatic pineapple water, 5% of synthesized hyaluronic acid and extracts of carambola (commonly known as star fruit) and dragon fruit, which are ingredients rich in antioxidants, this innovative gel moisturizer grants immediate skin radiance and lasting hydration up to 24 hours.
This formula exfoliates, and hence smoothes, and renews the skin, to obtain a brighter and healthier skin thanks to the fruit's enzymes and their exfoliating action: the unexpected texture delights the senses while the cutting-edge ingredients grant a younger, healthy and radiant skin. What we know about the line is that Marc Jacobs Skincare combines high performance with the pleasure of texture and that this gel moisturizer is ideal for most types of skin, from normal to dry, with a lovely citrus fragrance which blends beautifully into the skin.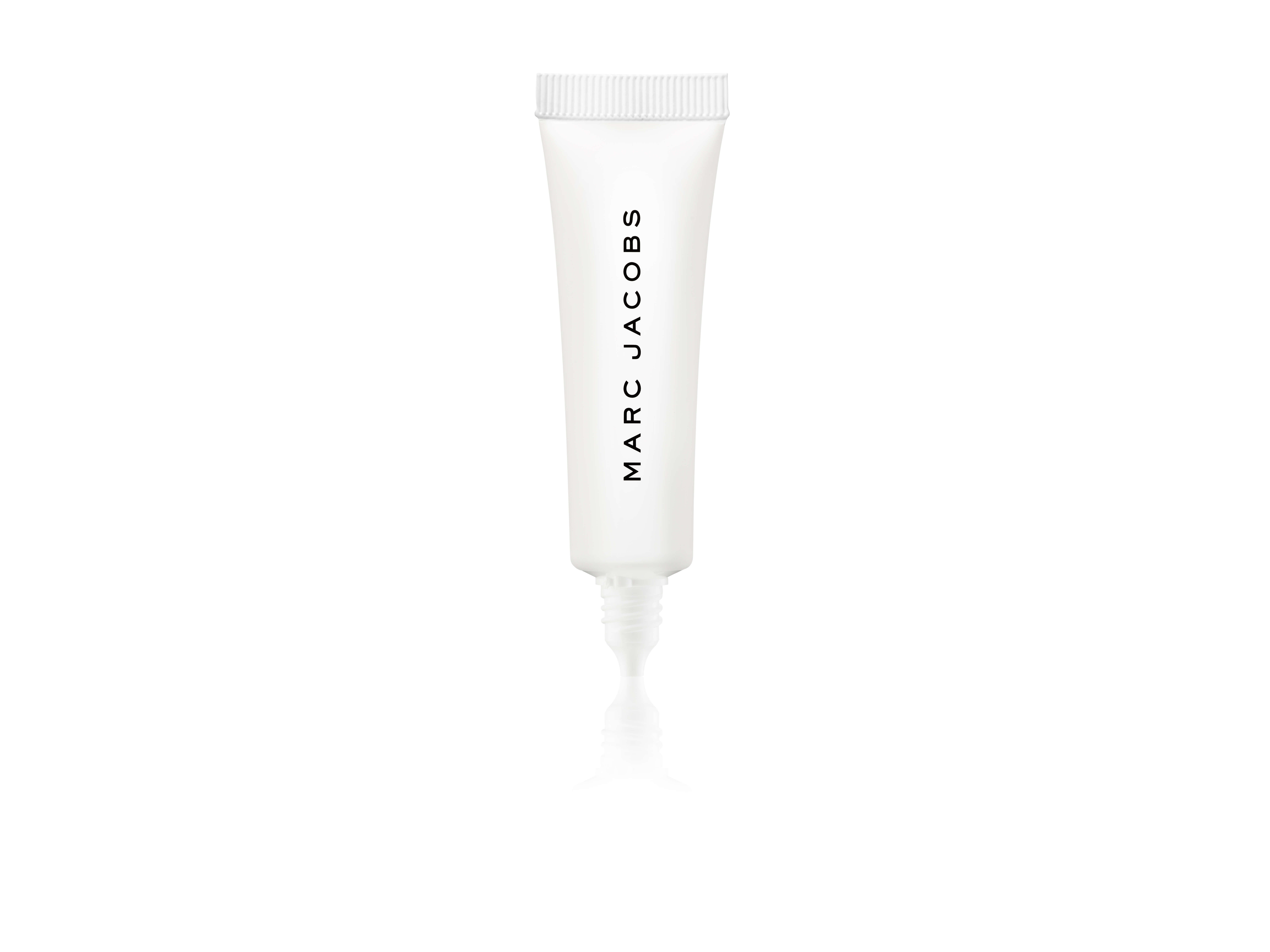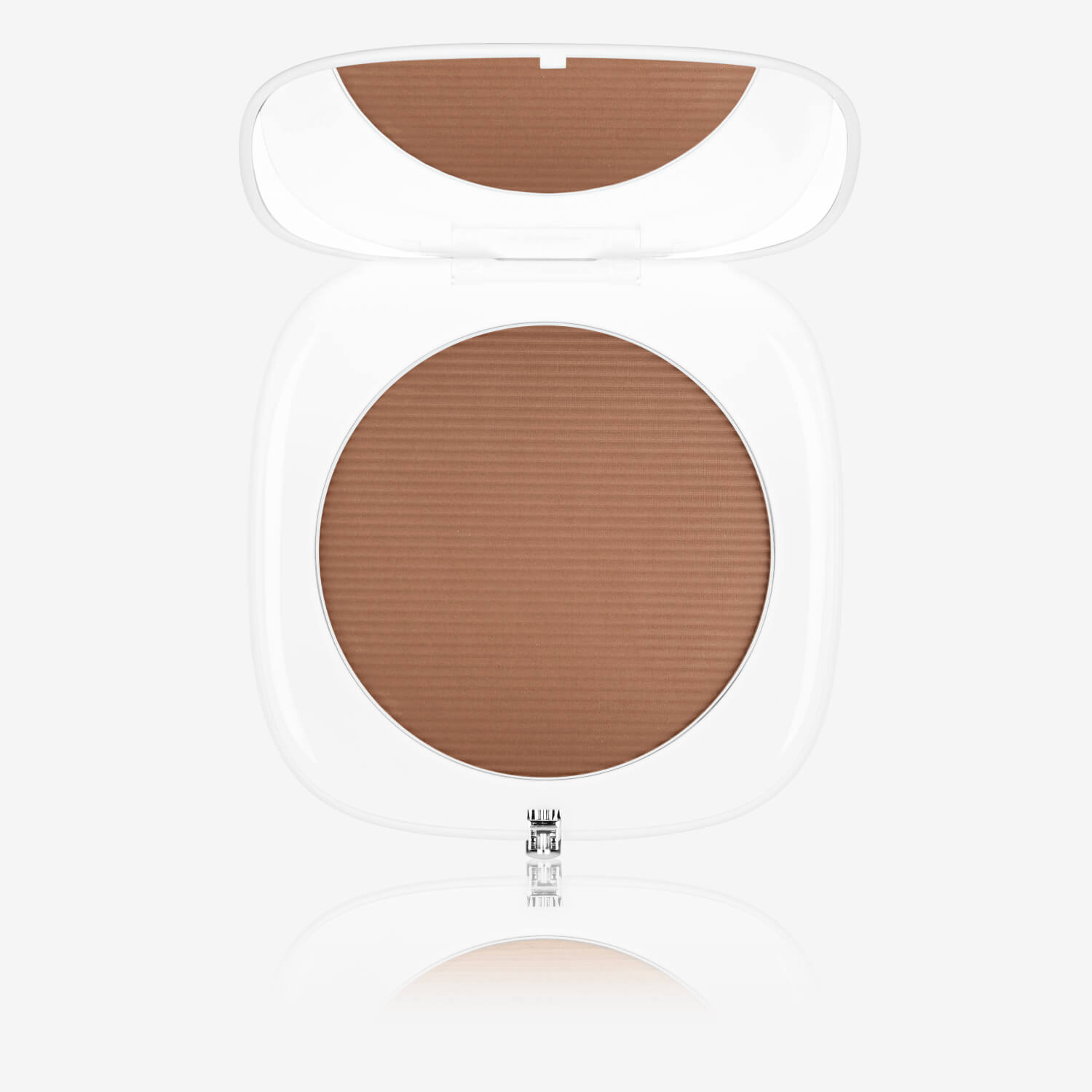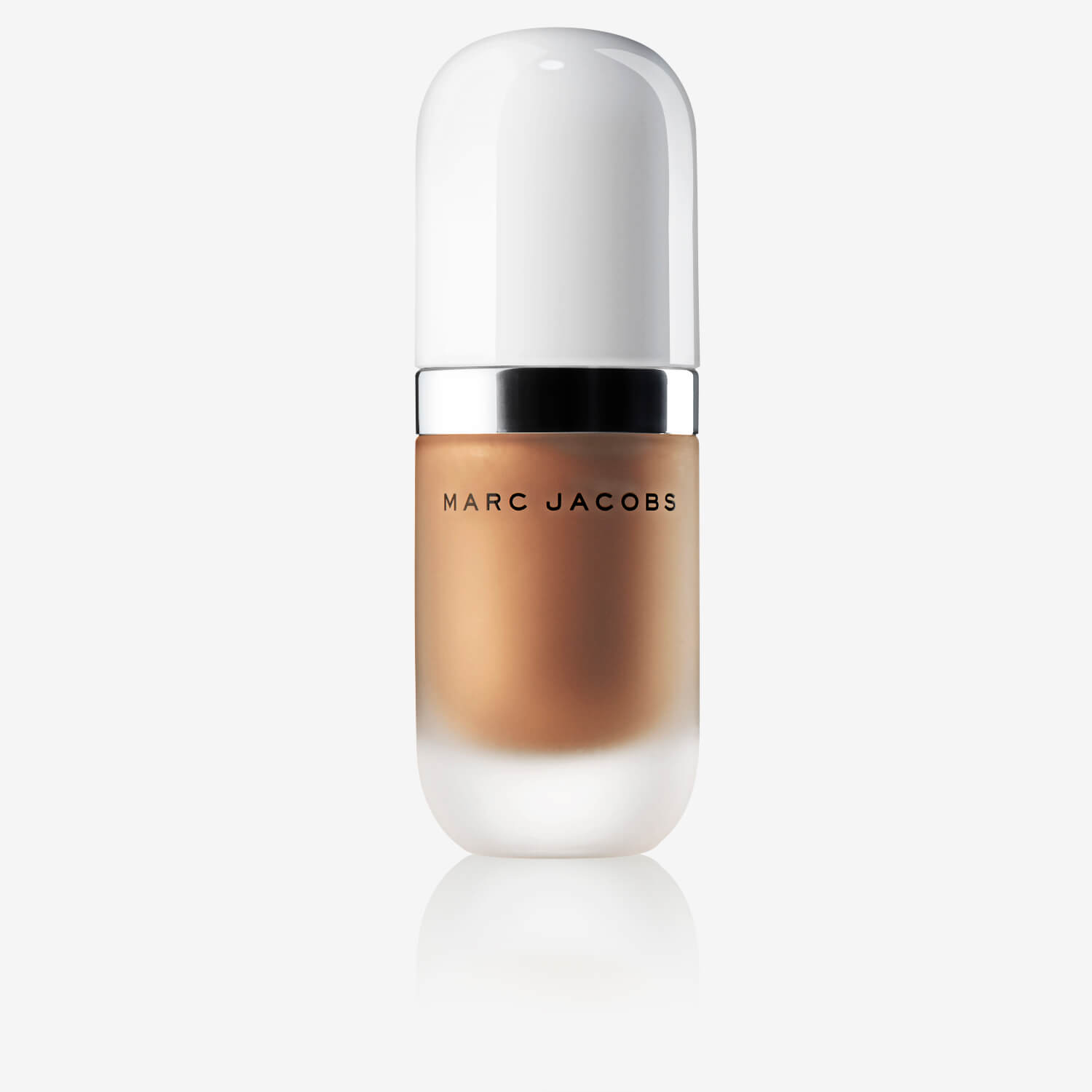 Also, it's summer and changes are in the air. Marc Jacobs has re-launched the beloved coconut-based summer line, Coconut, which was a must last season: this year, the line gains three new allies to prepare for the warm season, which is just around the corner, and to help to adjust our makeup to the new temperatures.
First, we find the smoothing face primer Under(cover), enriched with coconut: unlike the existing perfectioning coconut primer, this new product is designed with five different forms of coconut water and has an innovative formula that reduces imperfections, while de-clogging pores and smoothing fine lines. Thus, this primer grants brightness, without the danger of drying or excessively mattifying the skin. Then we find a new color of the much-loved O! Mega Bronze Coconut bronzing powder, now available in Tantalize.
Also the coconut-based highlighting gel Dew Drops is back, and this year it returns with the new Tantalize shade, a fondant and radiant golden hue: with a lightweight and refreshing formula, Dew Drops (which was part of last year's collection with the shade "Dew you?") makes the complexion shine while nourishing the skin, thanks to coconut water and vitamin B5. It can be applied directly to the skin or by adding a few drops to the foundation or primer to turn the makeup into an elixir of pure light: for a face that looks naturally sun-kissed.
Beauty News June – Nars Collection Orgasm
 This one is an absolute must-have, known for its irreverent name and for the formula that made it an icon among blushes: of course, we are talking about "Orgasm," the peachy blush by Nars that has conquered the hearts of thousands of users. Recently, however, Orgasm's magic has been expanded and its name appointed to the new collection inspired by the famous product: Nars presented a line-up of 5 products, a playful and shiny collection that winks at peach and rosé shades.
Orgasm is a real authority in makeup, and for more than 20 years the blush has received praises all over the beauty world thanks to its iconic color, achieved with a perfect mix of peach, rose and gold shimmer.
To kick off the celebration for the iconic blush's twentieth birthday, Nars re-proposes the beloved Orgasm blush in a Maxi version.
Then, we find a multitasking palette composed of 6 satin-finish pigments that seem almost creamy at the touch, that can be used wherever on the face to add a touch of light: eyes, lips, cheeks. Nars laboratories created Endless Orgasm with iridescent shades, from mauve to beige to copper, perfect for an evening look or to be used every day.
Next, there is the liquid highlighter, with the extra light and blendable formula that can be easily mixed with your foundation for a more delicate and sheer result, or used directly on the skin to boost radiance. Finally, for the lips, Nars launches the Nars Full Vynil Lip Lacquer plumping gloss in Orgasm shade, an ultra-pigmented peach with ultra-reflective particles, and the Orgasm lip dye, a transparent veil whose gel-to-oil formula offers hydration and comfort to the lips.
Beauty News June – Tom Ford Extreme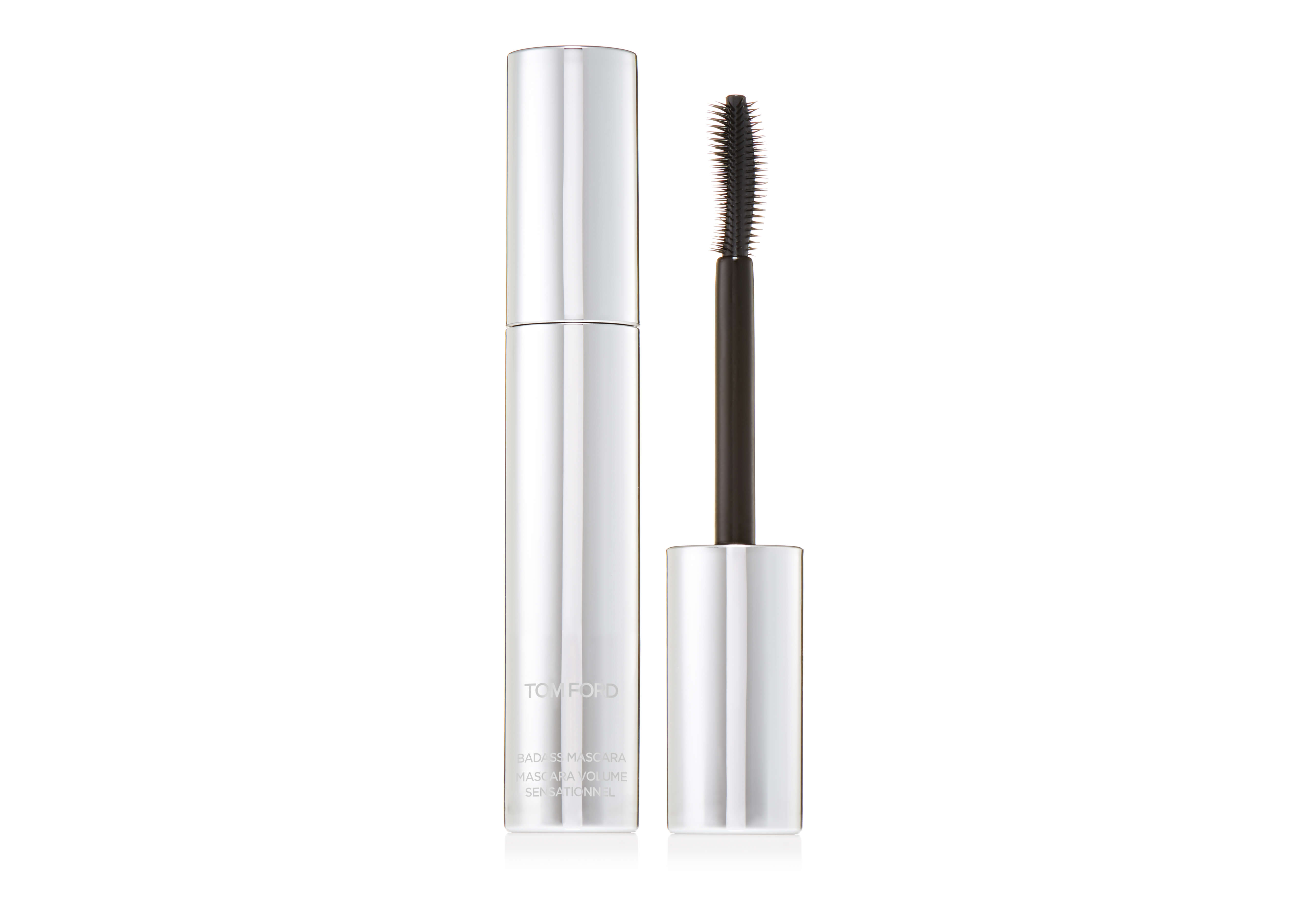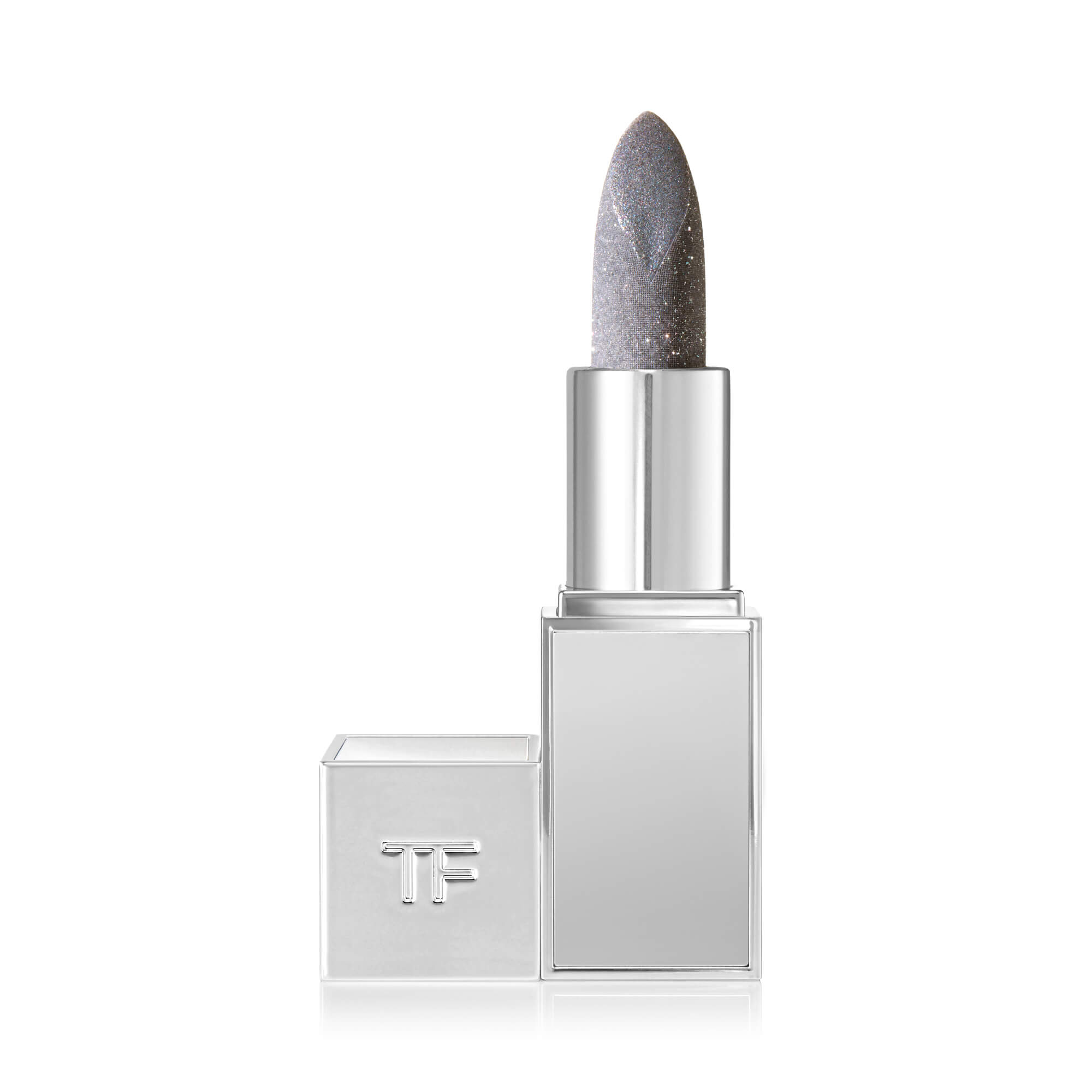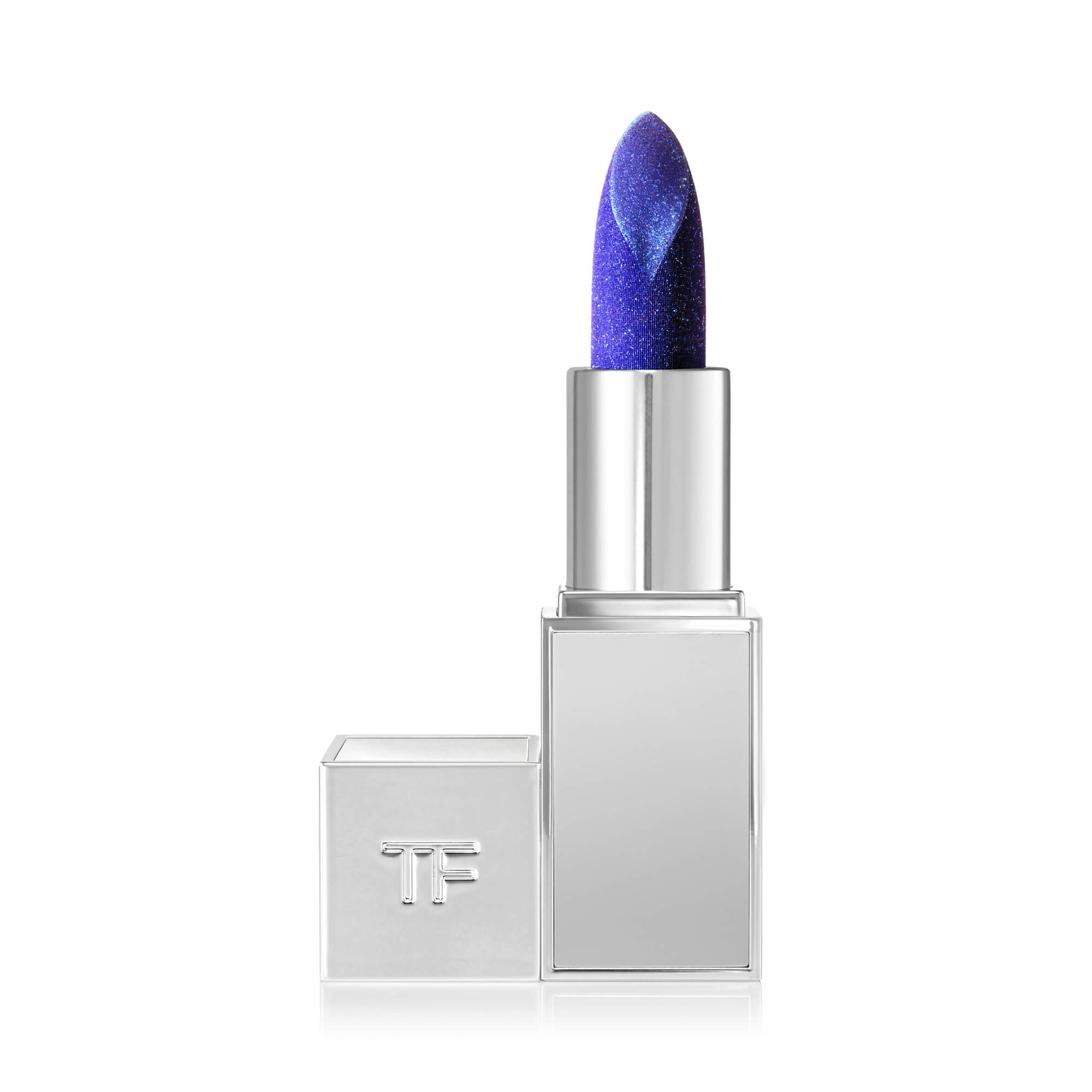 Eye and Lips are lit up in a new way of doing makeup, a path of glam and extreme exaggeration: Tom Ford introduces Badass Mascara and Extreme Lip Spark, a mascara that increases the drama of your gaze, layer after layer, and a line-up of enchanting lipsticks with a glittery metallic finish, able to turn a smile into a real work of art.
Starting with the eyes, Tom Ford's Badass Mascara is an innovative product with an asymmetrical brush, composed of three sides and with different consistencies and bristle materials to propose different looks and enhance length, curvature or drama of the lashes, reaching even the shortest ones. The new shape makes Badass Mascara one multitasking product for every need of your lashes, adapting and versatile.
 On the other hand, Extreme Lip Spark is a creamy lipstick comfortable on the lips and available in 12 bright and pop shades, from nude to purple to silver, making them perfect for every occasion.
Femininity is taken to the extreme, an urban-chic look with a rock'n'roll touch that made us fall in love with this collection instantly.
Beauty News June – Wycon Mirage Collection
The Mirage summer makeup collection by Wycon Cosmetics will take us all to the dreamy colors of summer in Morocco, with an intriguing line made of scented oils, moisturizing butter, and bright colors: from the lip balms to the three palettes, these nuances will be your best allies for a look with a summer touch, brilliant, light and with a pop of color.

The light textures assure a comfortable application even during the summer, despite the temperatures, while the excellent pigmentation ensures a sparkling look.
The line up opens with the trio of Summer Mirage eye palettes, available in three different colors: Spicy Vibes, with warm pink, peach-y, and brown tones; Beach Sunset, with glam shades, such as a magnetic lilac; Moroccan Dream, with "exotic vibes" and shades ranging from brown to purple. Each one of the palettes contains eight eye shadows with modern and velvety colors, including matte, satin and duo-chrome finishes. To complete the eye look, the brand also launched a mascara (in a magnetic turquoise packaging) and four shades of Beach Brow in a waterproof formula, perfect to outline, fill and shape the eyebrows.
A colorful lip is still the key to success, but with a further shield from the sun, thanks to the six shades of Sunproof Lipstick, creamy lipsticks ranging from nude to brick red with SPF 30, enriched with Rosa Mosqueta Oil and Shea Butter.

Also, for eyes and face that always look smooth and well-rested, the new Wycon stick concealers have great sun protection (SPF 50) and buildable coverage. The product is suitable to be used on the undereye and to cover blemishes: six shades that will make you feel like on vacation.
Closing the collection, we have 8 shades of the new Perfecting Skin Tint foundation, bright and with a fluid and elastic texture, the brand new scented lip balms (available in three fragrances: Apricot, Argan and Passion Fruit), a full-face primer, two shades of baked highlighter with a melange shade, three shades of satin baked blush and a bronzer, with a satin finish and an intense color despite the light and easily blendable texture.
In conclusion, Wycon undoubtedly presents a collection that will make you fly to the sunny Marrakech, even if only in our dreams.
Beauty News June – The New Luna 3 by Foreo
Customized, advanced skincare that adapts to the needs of the most demanding users and to the hectic lives of beauty addicts 2.0? Now, Foreo presents a new product created to transform our concept of customized beauty experience again. The Swedish brand is already famous for its technology, always stepping up the skincare game, and for the desire to create a beauty product tailored to offer the best consumer experience that adapts to everyone's lifestyle from the very first use, and it has dropped the new Luna 3.
Luna 3 (with an ultra-hygienic silicone design) is the first device that matches ultra-delicate and hygienic cleaning to a variety of targeted firming massages, customizable and activated via smartphone thanks to the "Foreo For You" app.
The new Luna 3 carries on all the innovations of the Luna range and provides improved T-Sonic pulsations, as well as up to 650 uses with a single USB charge (therefore it's our perfect holiday must-have, without the need to continually charge it). The new Luna reaches even the most difficult spots and ensures even deeper pore cleansing. Moreover, the cleaning head has a more extended surface than the previous model, offering a wider cleaning surface. It is, therefore, more effective, as well as more delicate to preserve the natural flexibility of the skin.
There are 16 different pulsation intensities available, up to 8000 pulses per minute, all connected to the app to get the full personalized experience. But that's not all: for those who (like us) always live on-the-go and never get to stop, through the app there's the possibility to activate "Find my Luna," which makes the device traceable and therefore recoverable anywhere.
A new product that Dalia Fernandez, Product Marketing Manager for the brand, states to be "destined to change the world of beauty once again" and, as skincare lovers, we can only agree.
______
Keep An Eye On
Beauty News June

______
Huda Beauty, Neon Obession Palette
Out: Now
Too Faced, Natural Lust Bronzer
Out: Now
Colourpop, Stix Blush and Highlighters
Out: Now
Nyx, Electro Bright Lipstick
Out: Now