At this time of the year, we are overwhelmed with news, products we had never seen before, gift sets that make us save on our favorite brands and, in general, this period that leads us towards Christmas makes us want to take care of ourselves even more: relieving stress with a luxurious skincare product, having fun with new textures and colors to get a "different from usual" makeup look or simply massaging our face with skincare tools that are real jewels.
We are talking about a lot of products to get lost in, and if this is really the right time to buy gifts for others, it is also true that it is the right time for a little extra pampering for yourself.
And, once again, if you feel lost in this endless sea of ​​products, we have just about THE right guide for you: between Christmas collections and cult products that will not cease to be part of your beauty routine. In short, welcome to our "quick" recap of this year's favorite products, with some Christmas additions.
BEAUTY CHRISTMAS GUIDE – THE FOUNDATIONS
Futurist Hydra Rescue Foundation by Estée Lauder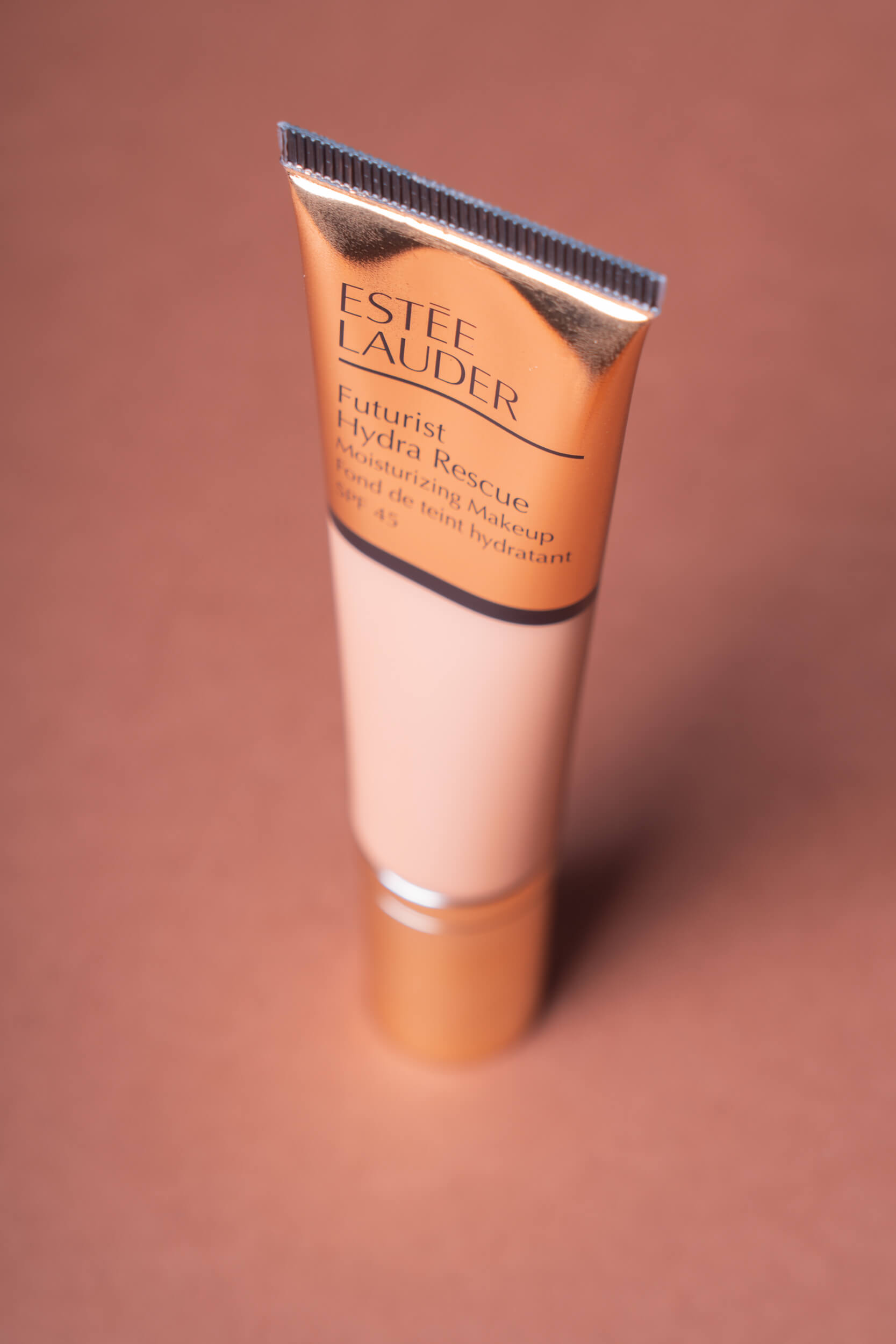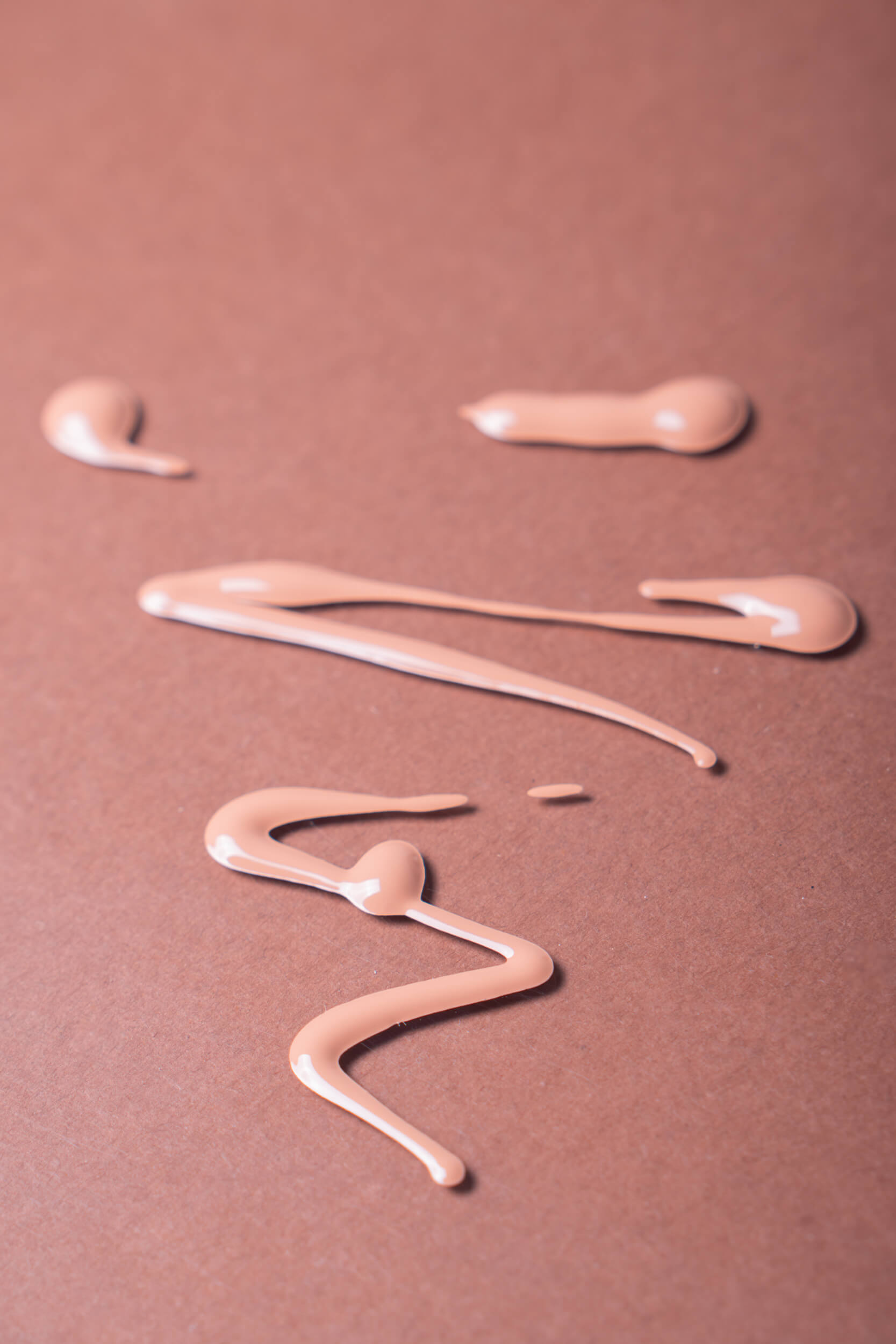 This foundation is a super novelty we fell in love with for various reasons: it's very light on the skin (as you can see its texture is super liquid), its coverage is buildable and we have tested it both with the sponge and with the brush; it gives a "second skin" effect for those who love an invisible makeup and, most importantly, it has SPF45. But what we like the most about this foundation is that, despite its very light liquid texture and its radiant finish, it's also a moisturizing product thanks to an infusion of ionized water complex, a probiotic technology and chia seeds extract that soothe, protect and moisturize the skin. If you love the iconic and unforgettable Double Wear and want a lighter and more moisturizing version…well, you've found it!
Even Better Foundation by Clinique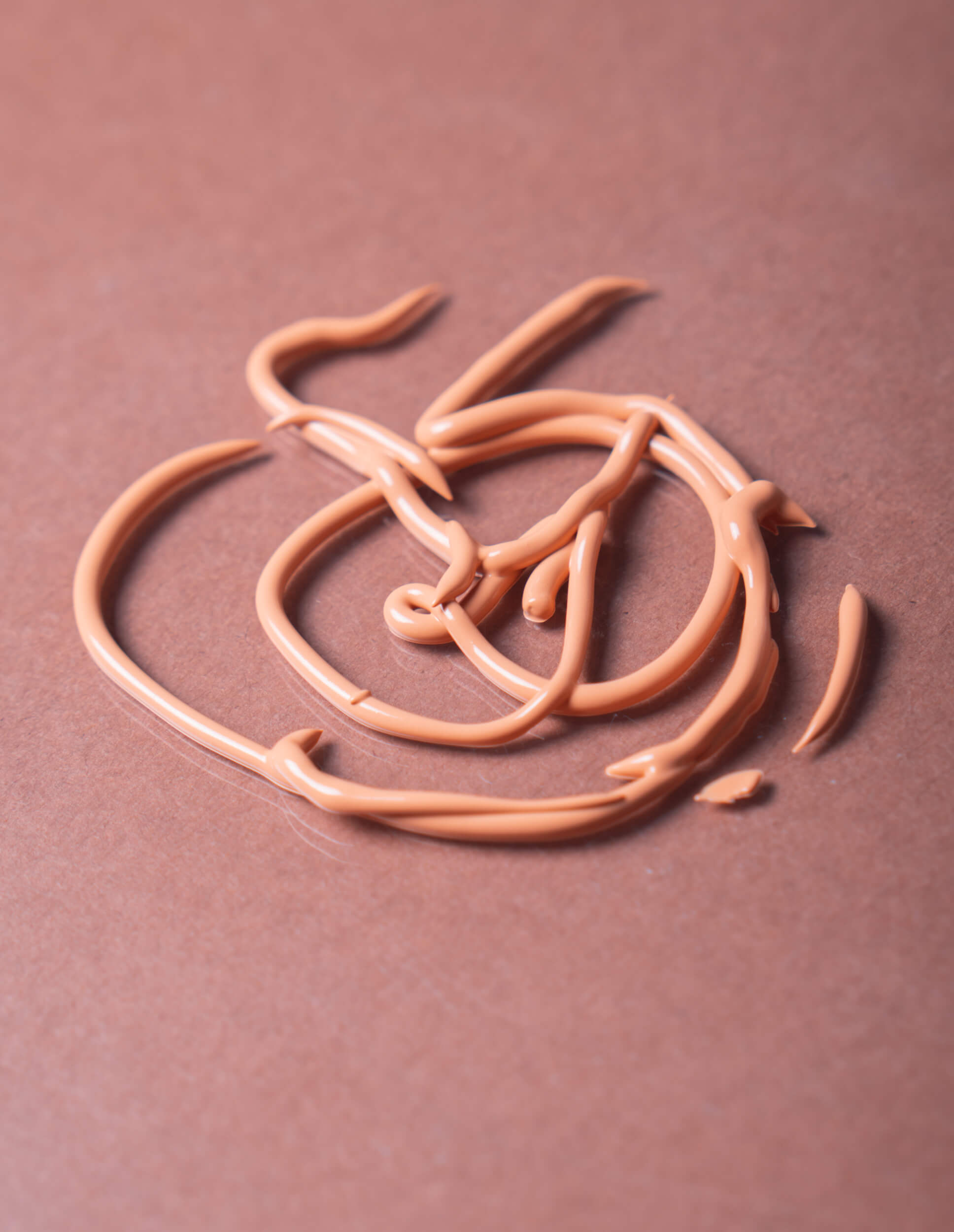 We are talking about a cult product, one of our long-time favorites that together with its "brother" Even Better Glow, is certainly among the products we've preferred in 2020. This foundation has a denser texture than the first, with higher coverage and it makes the complexion more even in 4/6 weeks. In short, a product that combines makeup with skincare – with vitamins C and E to reduce facial blemishes. Also perfect for those with sensitive skin and for all skin types. Its Glow version is recommended for those who tend to have drier skin.
10HR Wear Perfection Foundation by Sephora Collection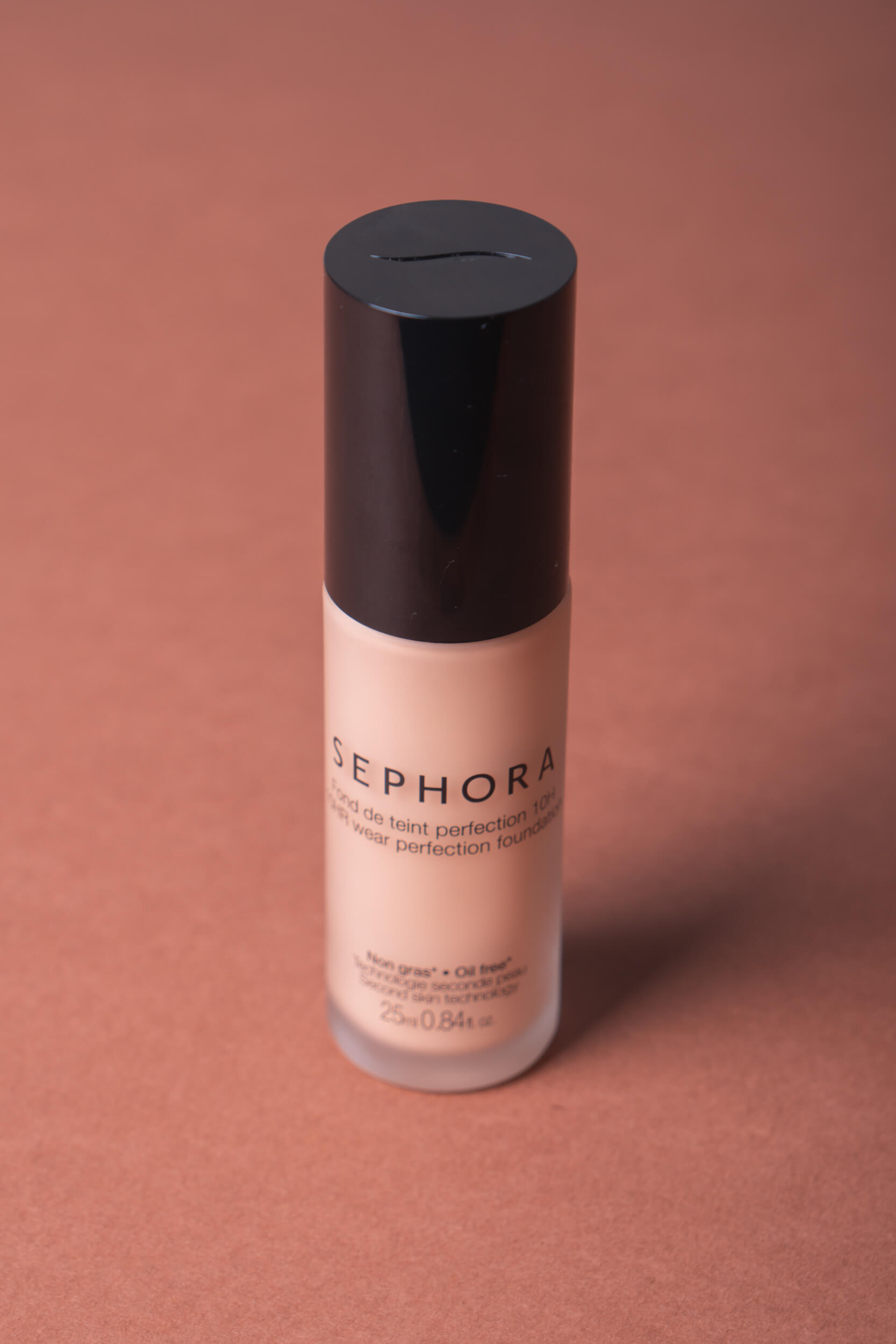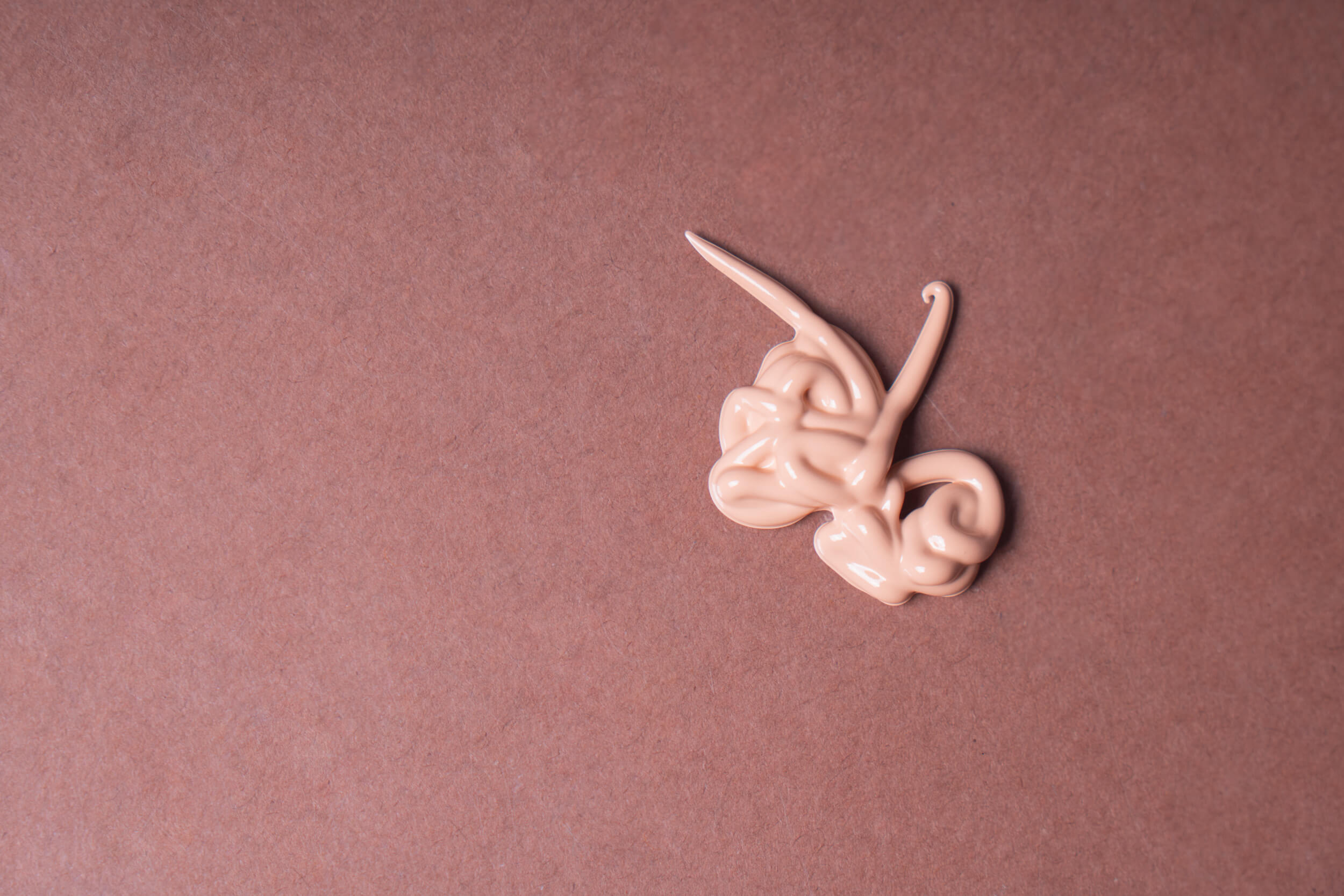 This is a real discovery. A foundation with a fairly dense texture, oil-free and that dries on the skin to create a beautiful perfecting effect and which, if layered, can reach a medium-high coverage. The beauty is that it contains hyaluronic acid and vitamin E that moisturize and protect the skin from external aggressions. We like it for its versatility and perfecting effect which, combined with a radiant matte effect, makes it special.
Neo Nude Foundation by Armani Beauty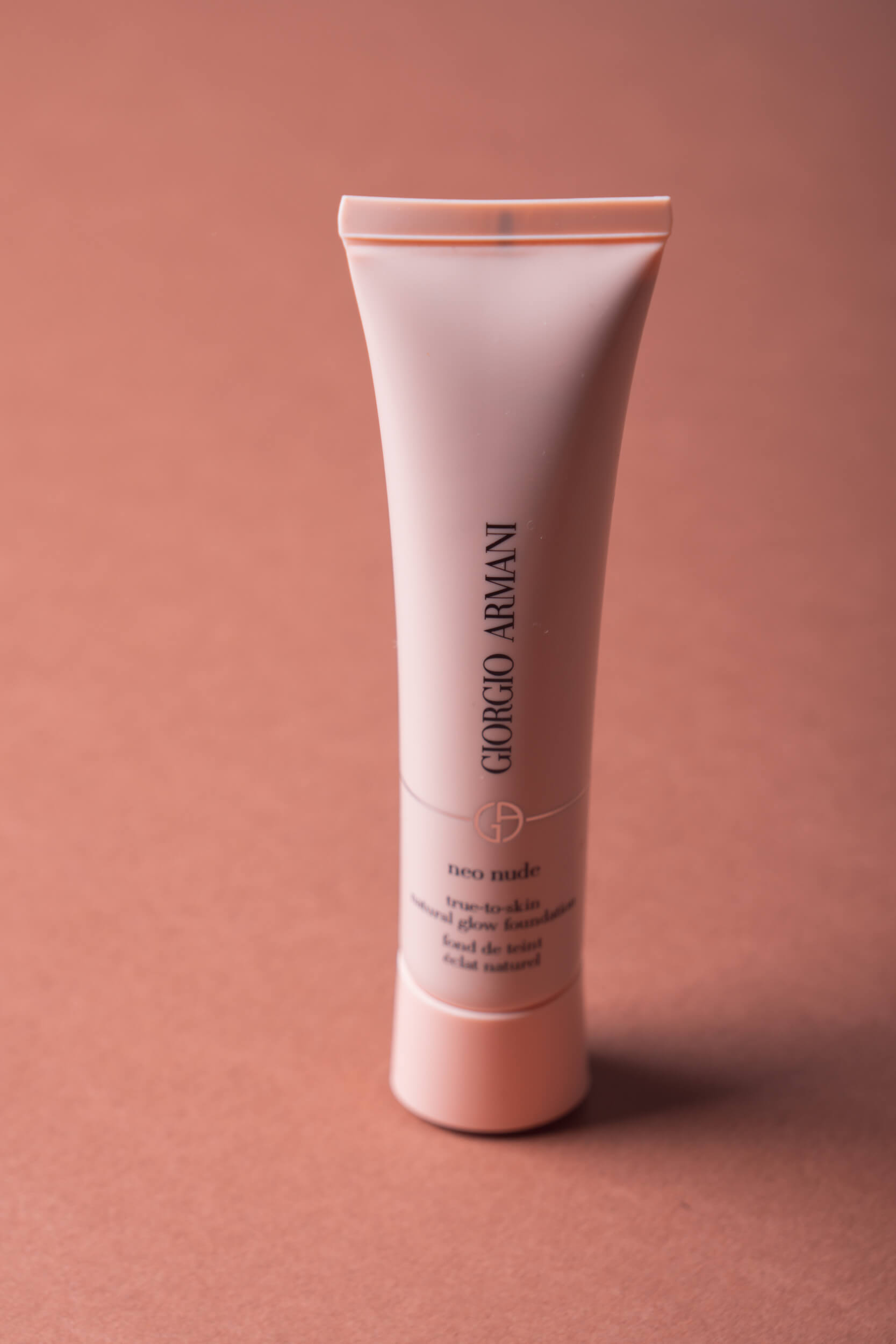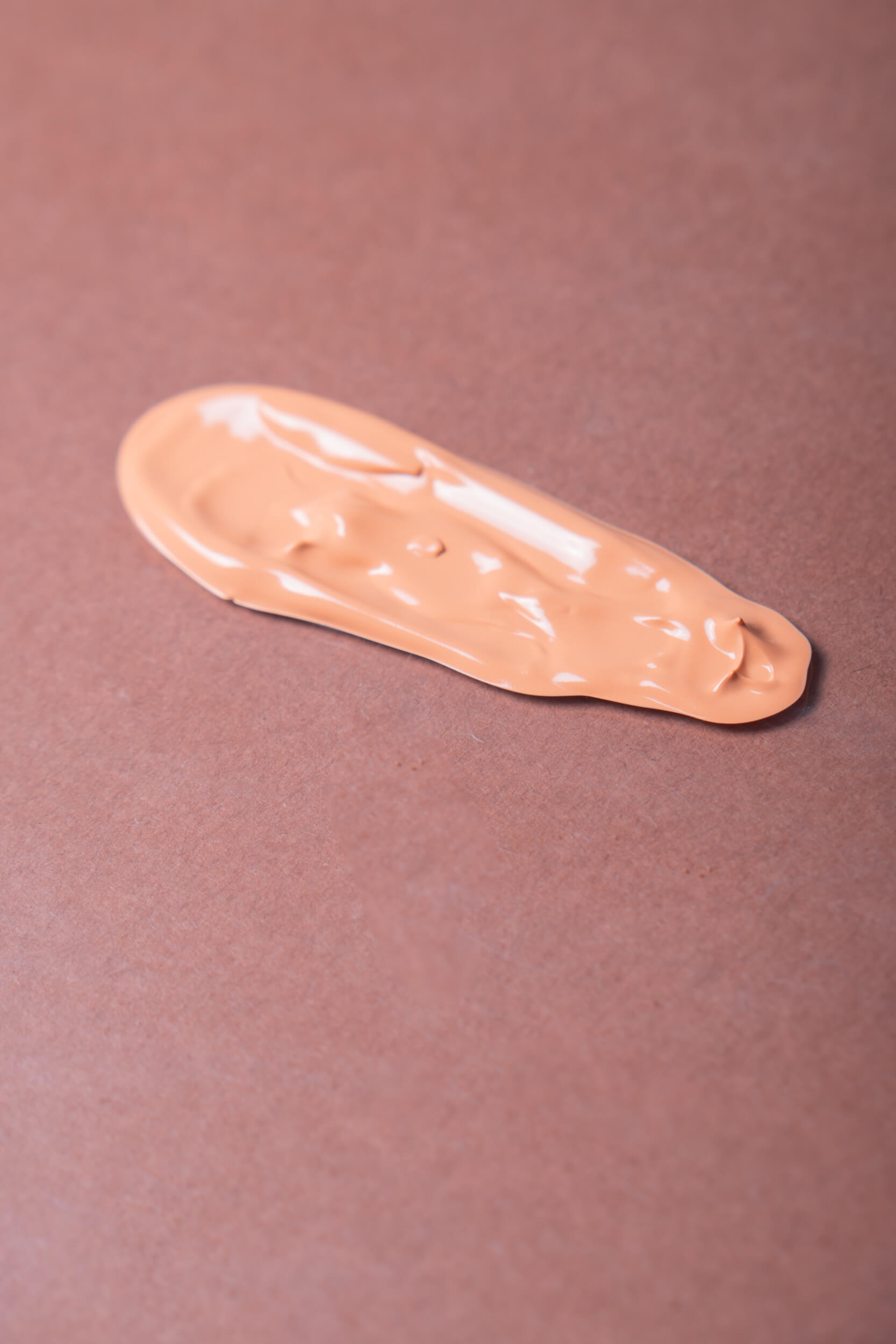 Here, again, we're talking about an absolute favorite of 2020: a light, skin-perfecting foundation that has the same texture as a serum, a bit of a gel. The coverage is natural and its radiant glow effect is unmatched. It lasts on the face all day, on the hottest summer days as well as on the coldest winter ones. Its formula, infused with hyaluronic acid and glycerin, hydrates the skin throughout the day, leaving a feeling of absolute freshness. In short, a little treasure to always have in your beauty bag from now on.
BEAUTY CHRISTMAS GUIDE – THE FRAGRANCES 
Voce Viva by Valentino Beauty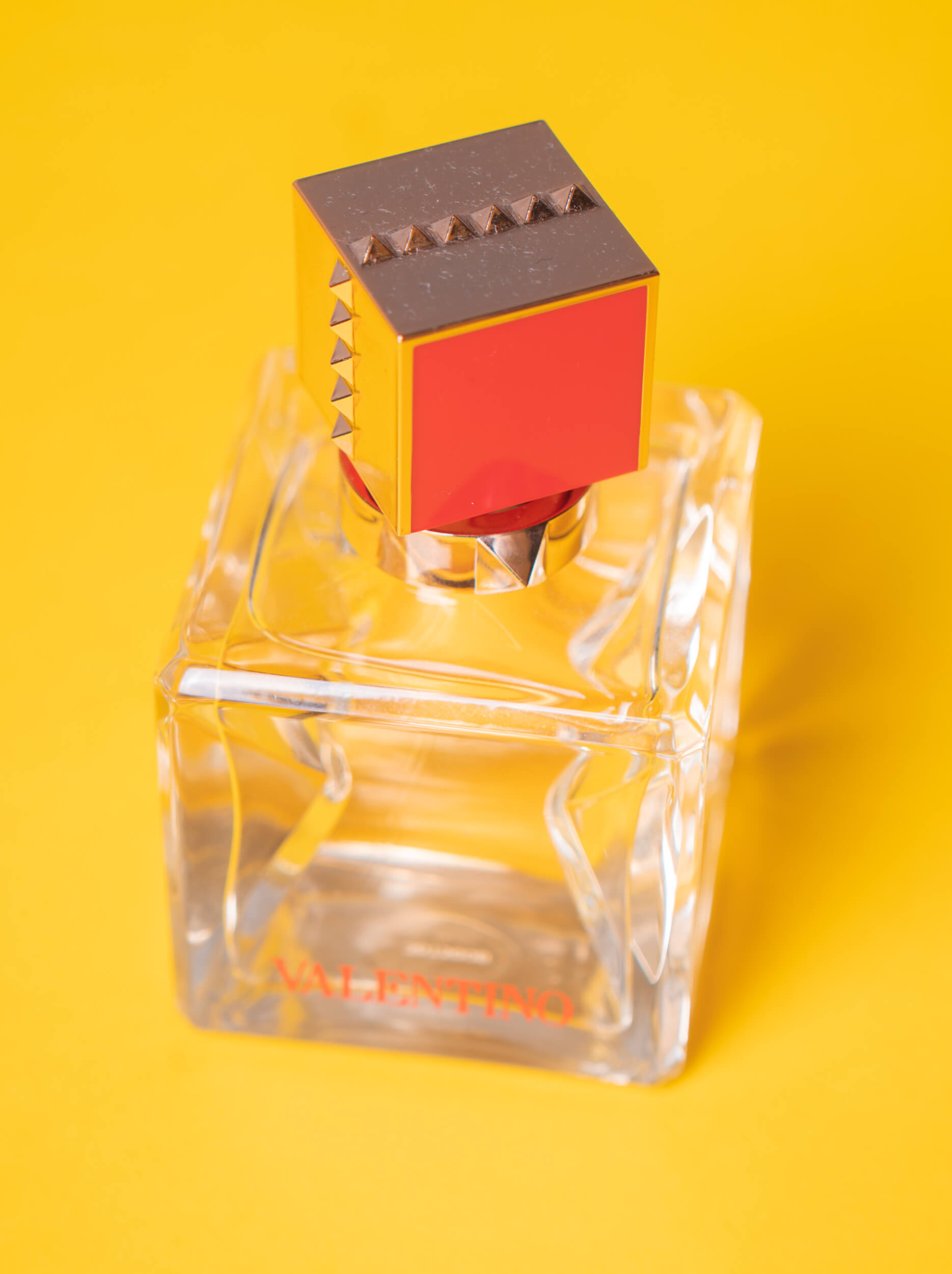 Who hasn't heard of this perfume already?! This is one of the beauty news of the year. Valentino Beauty launched Voce Viva literally through the voice of one of its heroines and icons: Lady Gaga. Let's start with the beautiful packaging, which recalls Valentino's Rockstud line thus making it beautiful if left in plain sight in your bathroom. The Eau de Parfum has notes of Italian bergamot, softened by a sweet and juicy mandarin with a golden gardenia accord. The scent is therefore powerful and fruity with very fresh notes. Perfect for those who do not like excessively sweet fragrances and want a perfume with character.
Bleu de Chanel by Chanel Beauty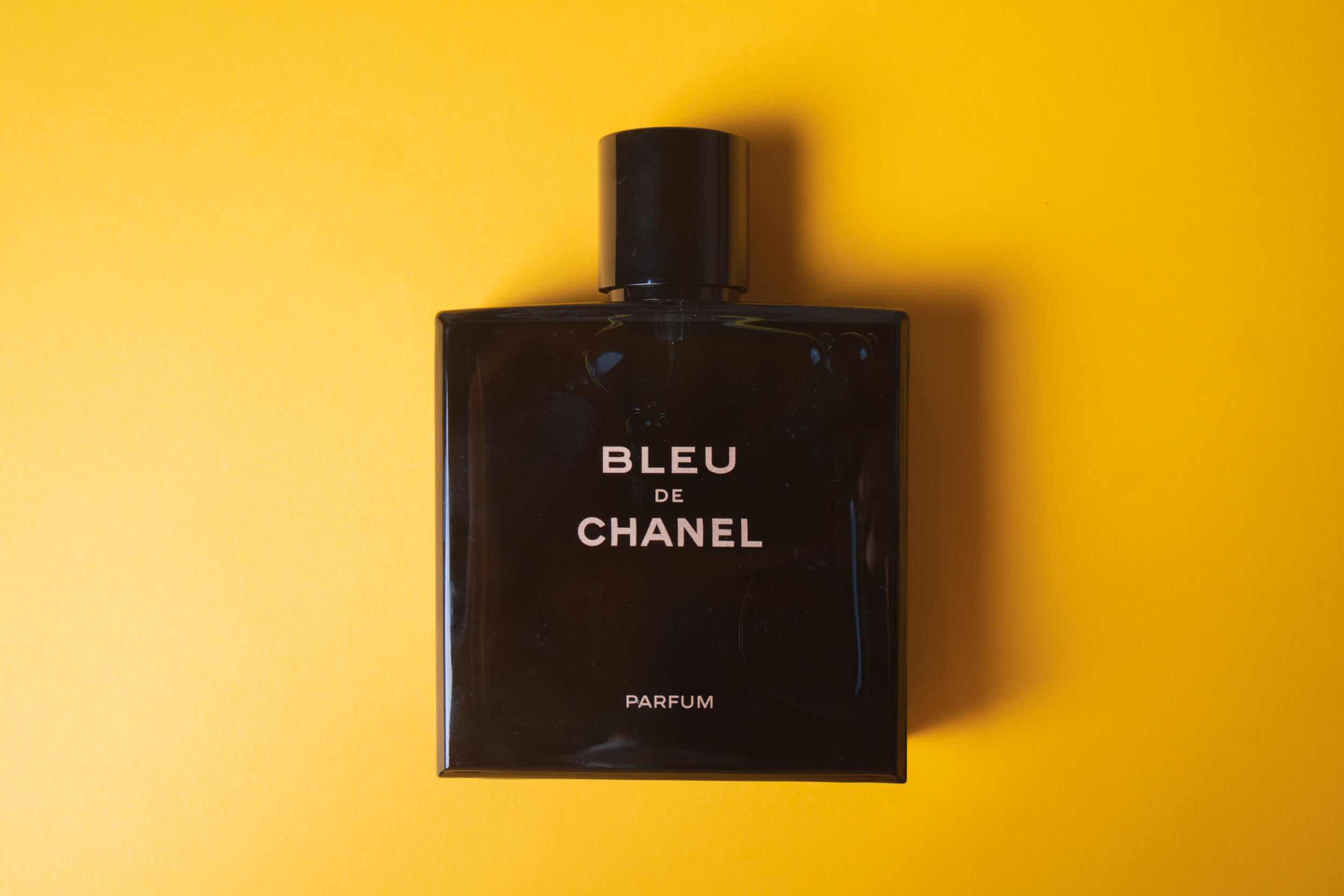 This perfume is a very intense aromatic encounter: it has a first fresh momentum that extends into a precious accord, given by the New Caledonian sandalwood that reveals its intense facets, with a decisive and refined persistence. A perfect gift for any man who likes a good intense fragrance but, we'll not lie to you, it is a perfume that, in winter, we like to use on ourselves too.
Waterlily Cologne by Jo Malone London
As far as we're concerned, this is the perfume of the year, or rather, the cologne of the year. A unique fragrance, fresh but intense at the same time. The protagonists are the white-water lilies, discovered by the brand during their Korean adventures. Enchanted by the elegant petals and their freshness, they decided to combine them with Arabian jasmine and neroli. We do not feel like we are being redundant in telling you that this is a truly unique product.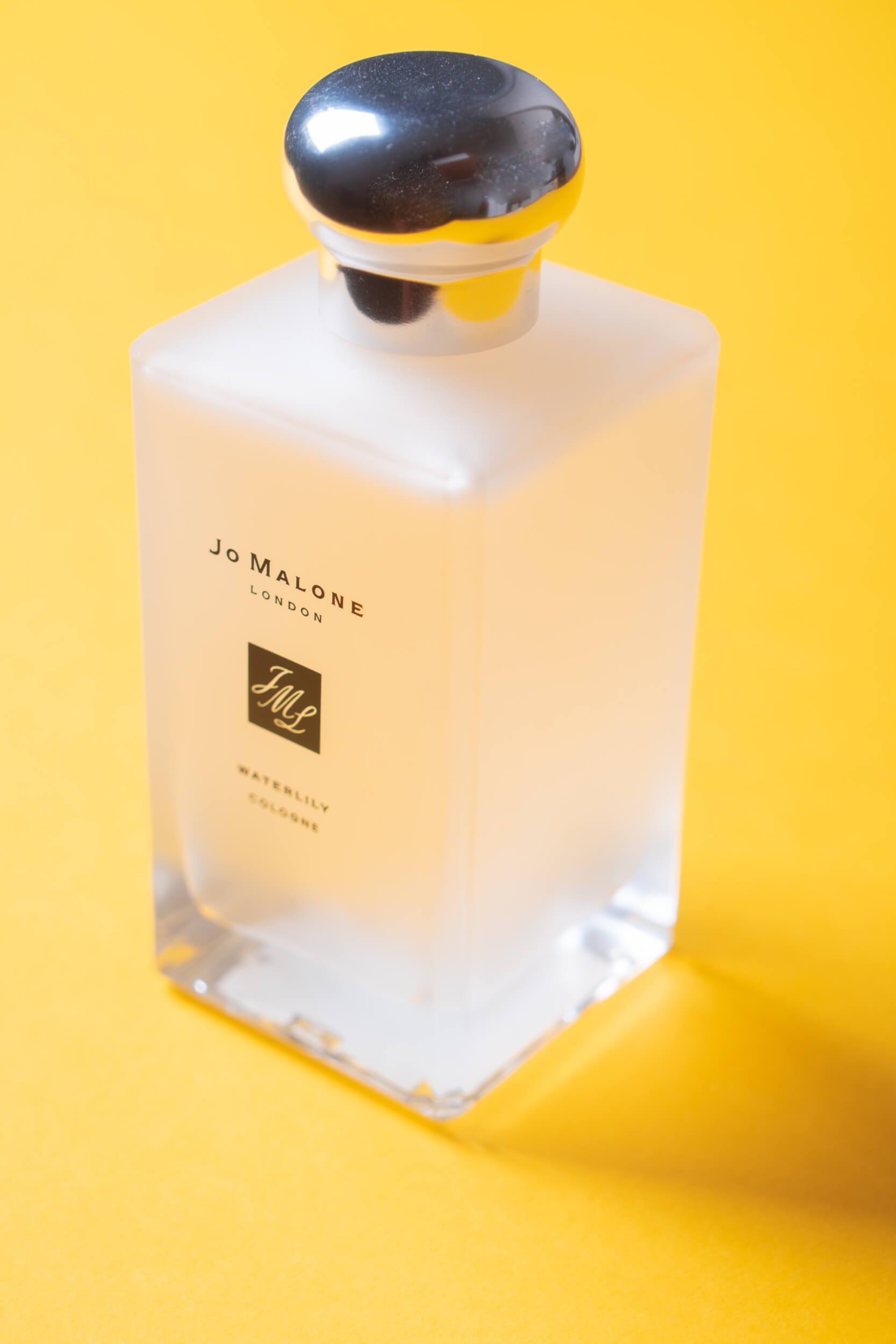 BEAUTY CHRISTMAS GUIDE – FACE MASKS
Cryo Rubber With Moisturizing Hyaluronic Acid by Dr. Jart+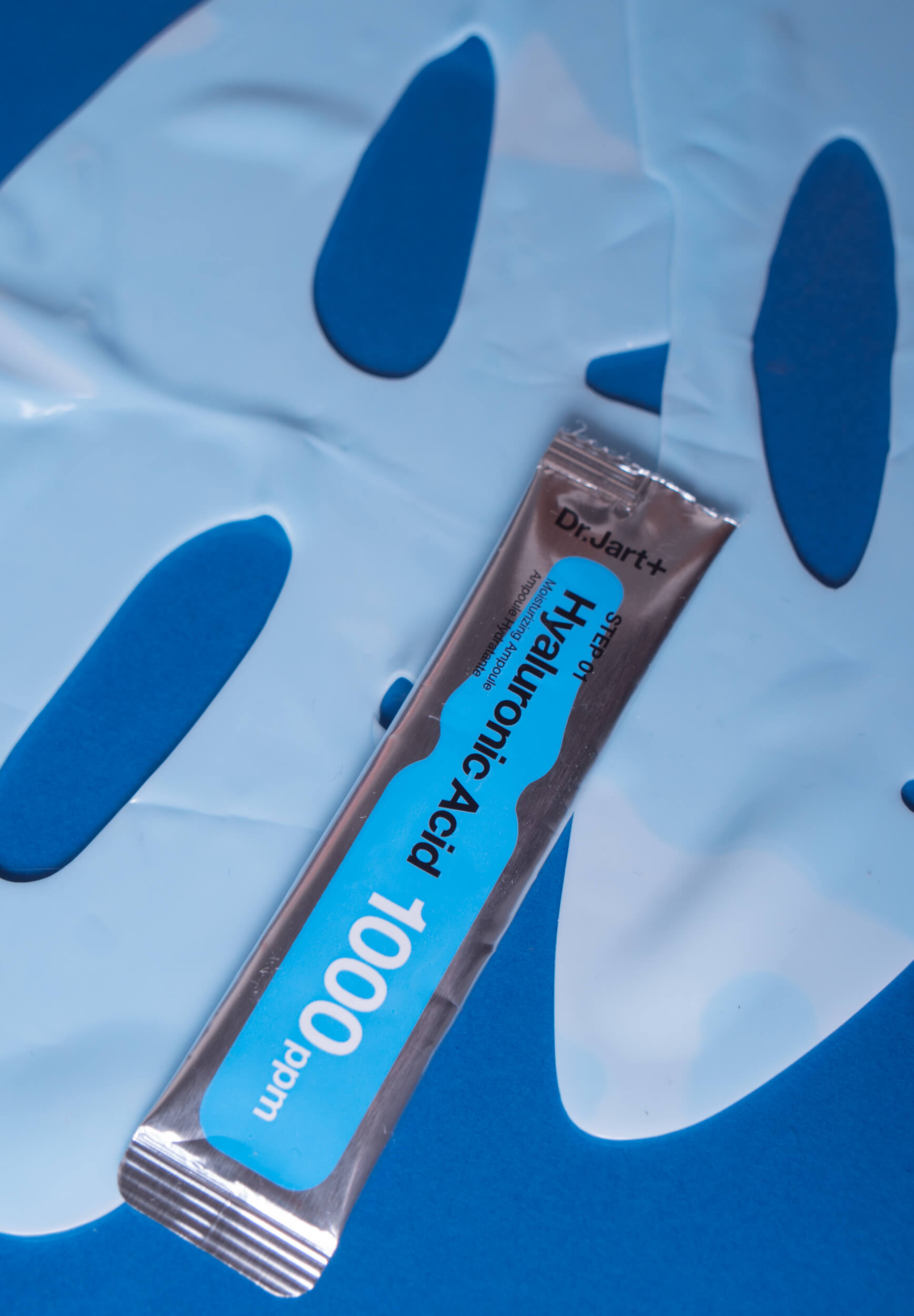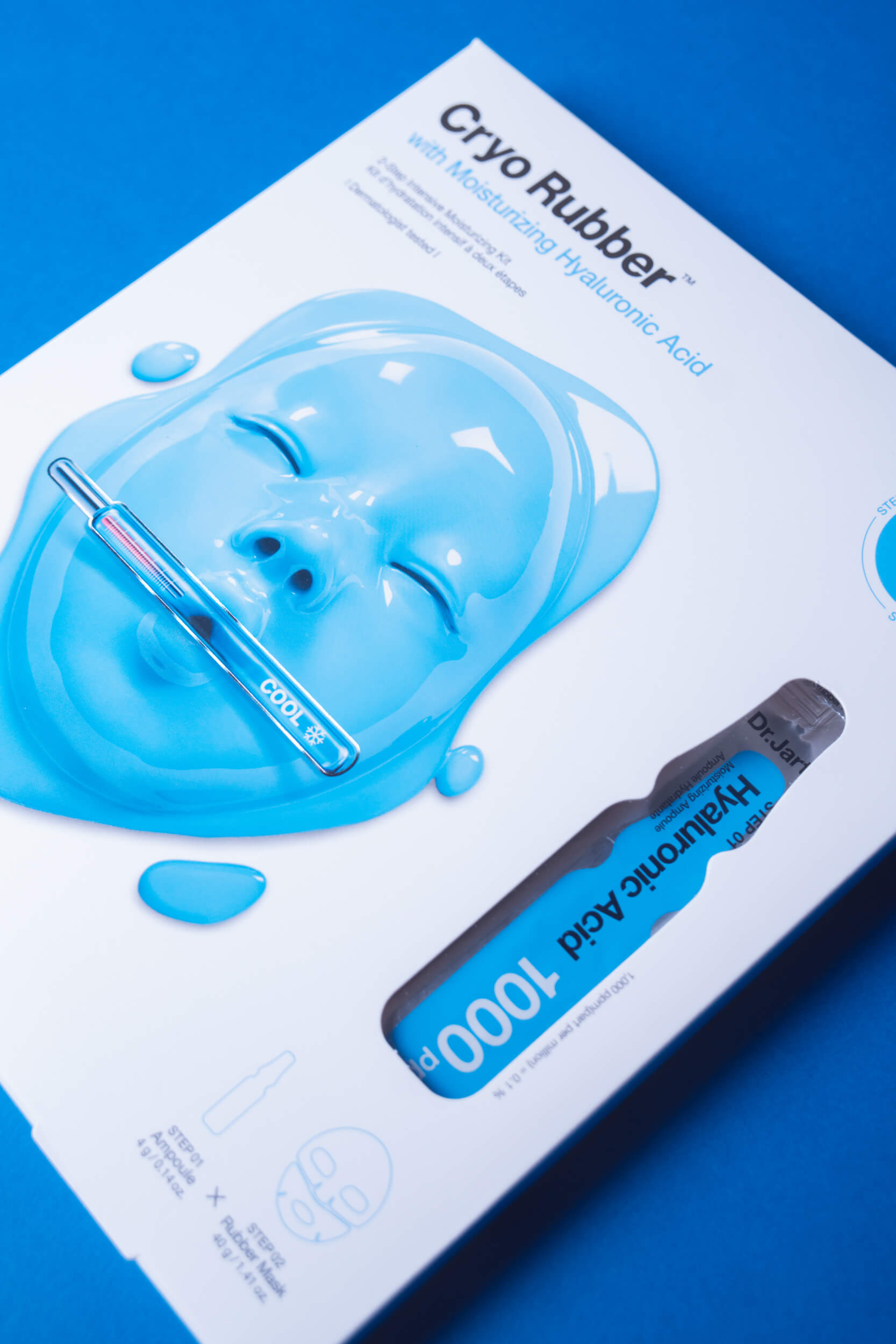 Speaking of pampering, what could be nicer than treating yourself to a moment of relaxation with a mask? And, speaking of masks, we almost always talk about this brand: Dr. Jart +, a brand that we really love and have been using for many years. But IT, the brand new Cryo Rubber is the mask for relaxation, the real one: 40 minutes in which our skin prepares to receive a super intense treatment while we read the next chapter of a book or watch an episode of a TV series (maybe one of those 40 minutes-long ones so no alarms will be needed). This mask must be done in two different stages: first apply the hyaluronic acid vial which will form a water barrier on your skin and then apply the cryogenic soothing mask which, with an algae extract, absorbs and stores moisture and maintains skin hydration. What special thing happens to your skin? The temperature is lowered to improve circulation and therefore also improving the absorption of all the ingredients. A little magic, to be enjoyed not only at Christmas.
Revitalizing Manuka Honey Mask by Foreo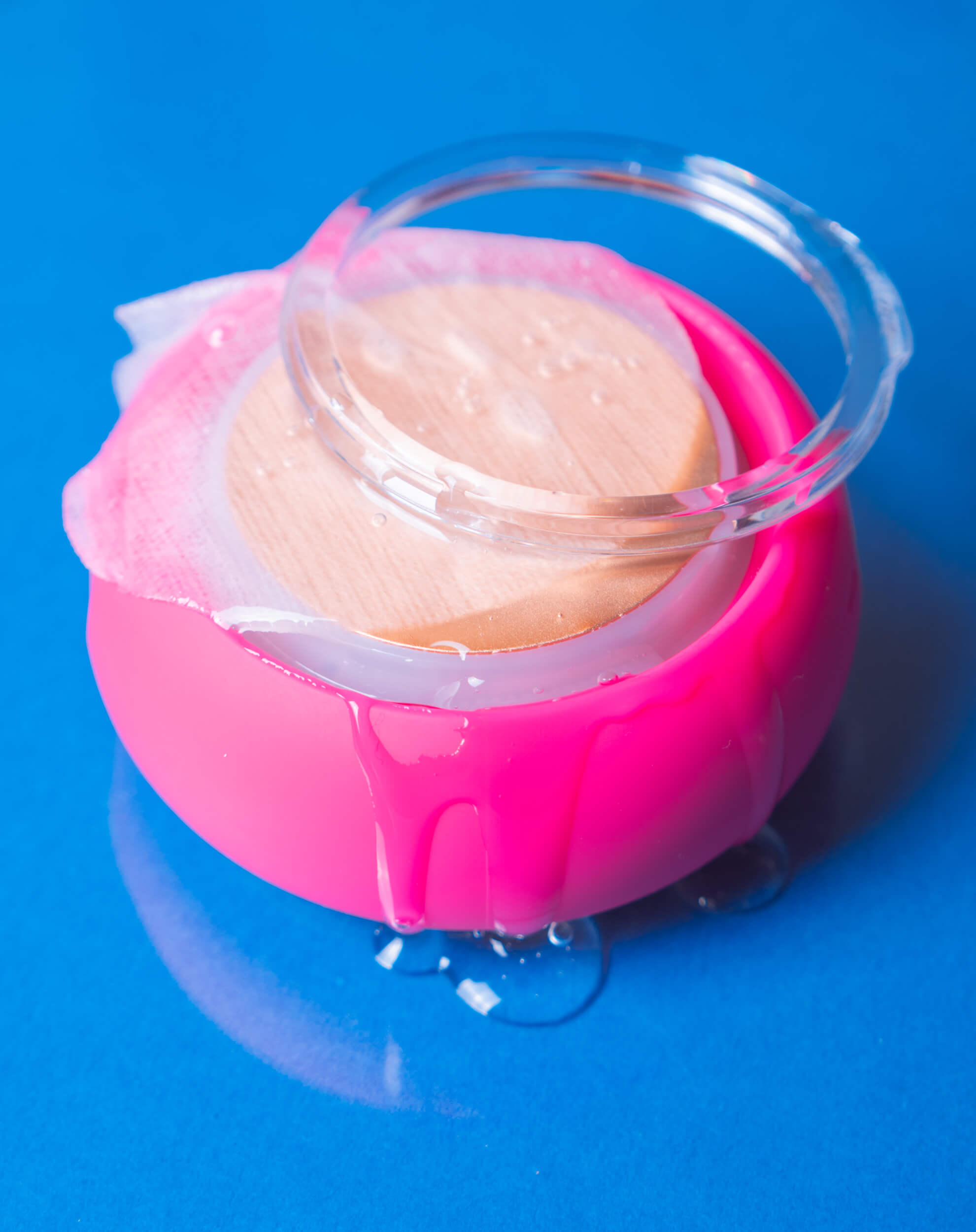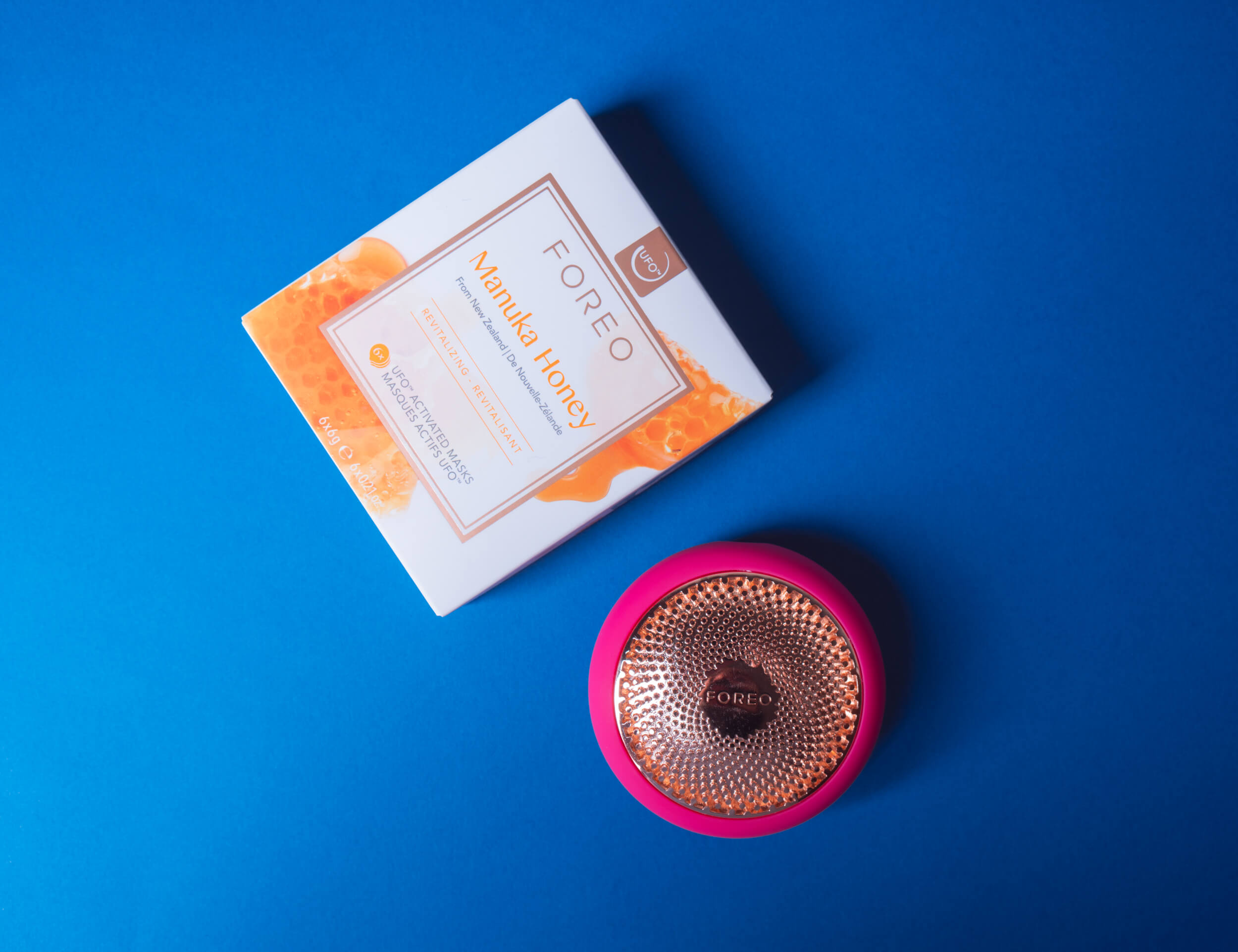 For those like us who own that magical accessory for the skin that is UFO by Foreo: a marvel to give your skin a boost of hydration, collagen, glow or to purify it. In this case, we have chosen a honey mask, a new addition to the range. We fell in love with it from the first application for three main reasons: its honey scent that will make you relax and think about breakfast in the morning, or the scents of a field, its viscous and dense texture (very particular compared to the other UFO Foreo masks) and a smooth and revitalized skin effect is evident right away. The skin is more plumped and toned. Trivia note: Manuka honey is considered the elixir of eternal youth, and is particularly suitable for those who want to prevent or reduce dryness and signs of aging. Each pack contains six masks, to be used with the genius that is UFO (or UFO mini).
Water Sleeping Mask Lavender by Laneige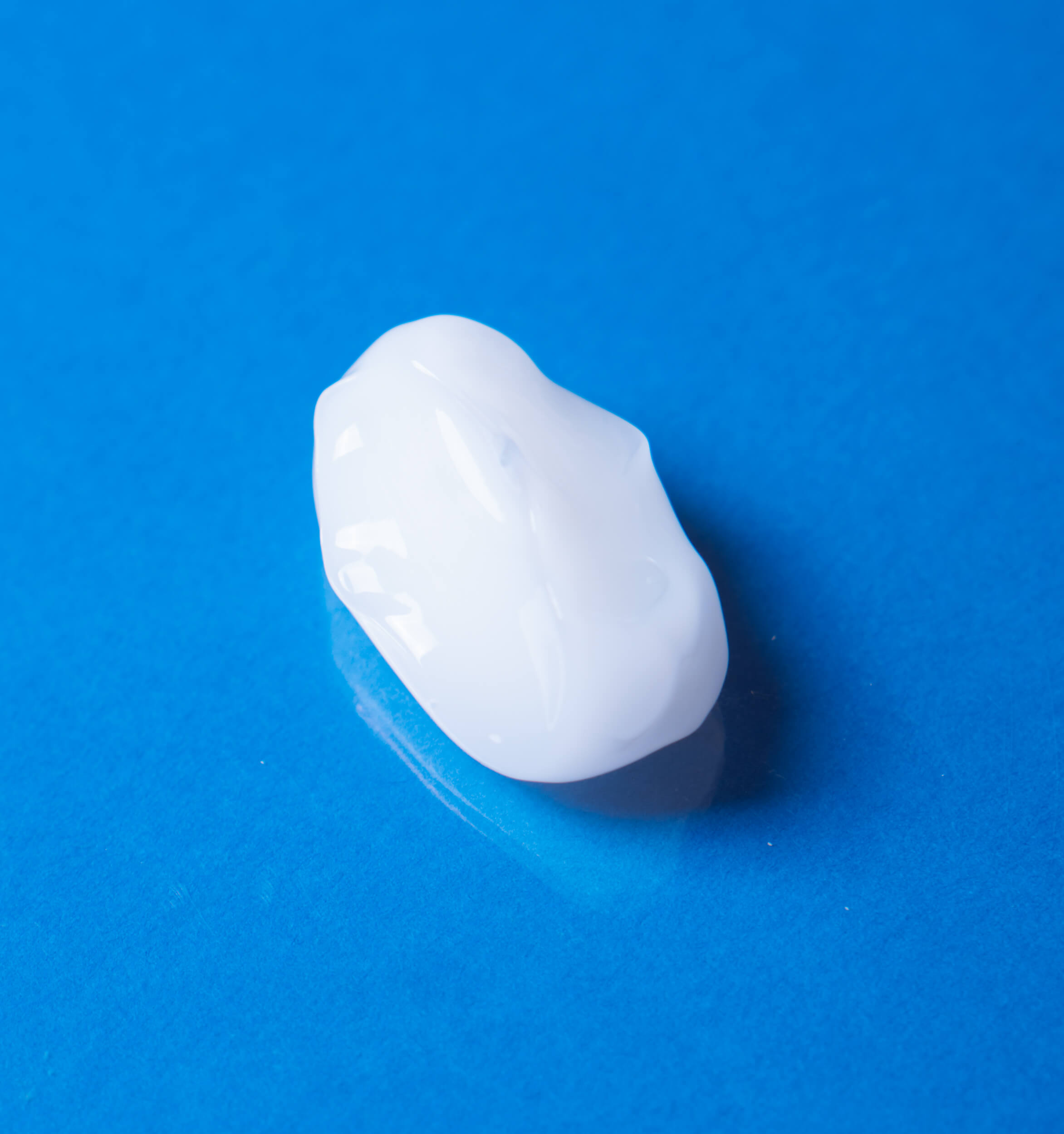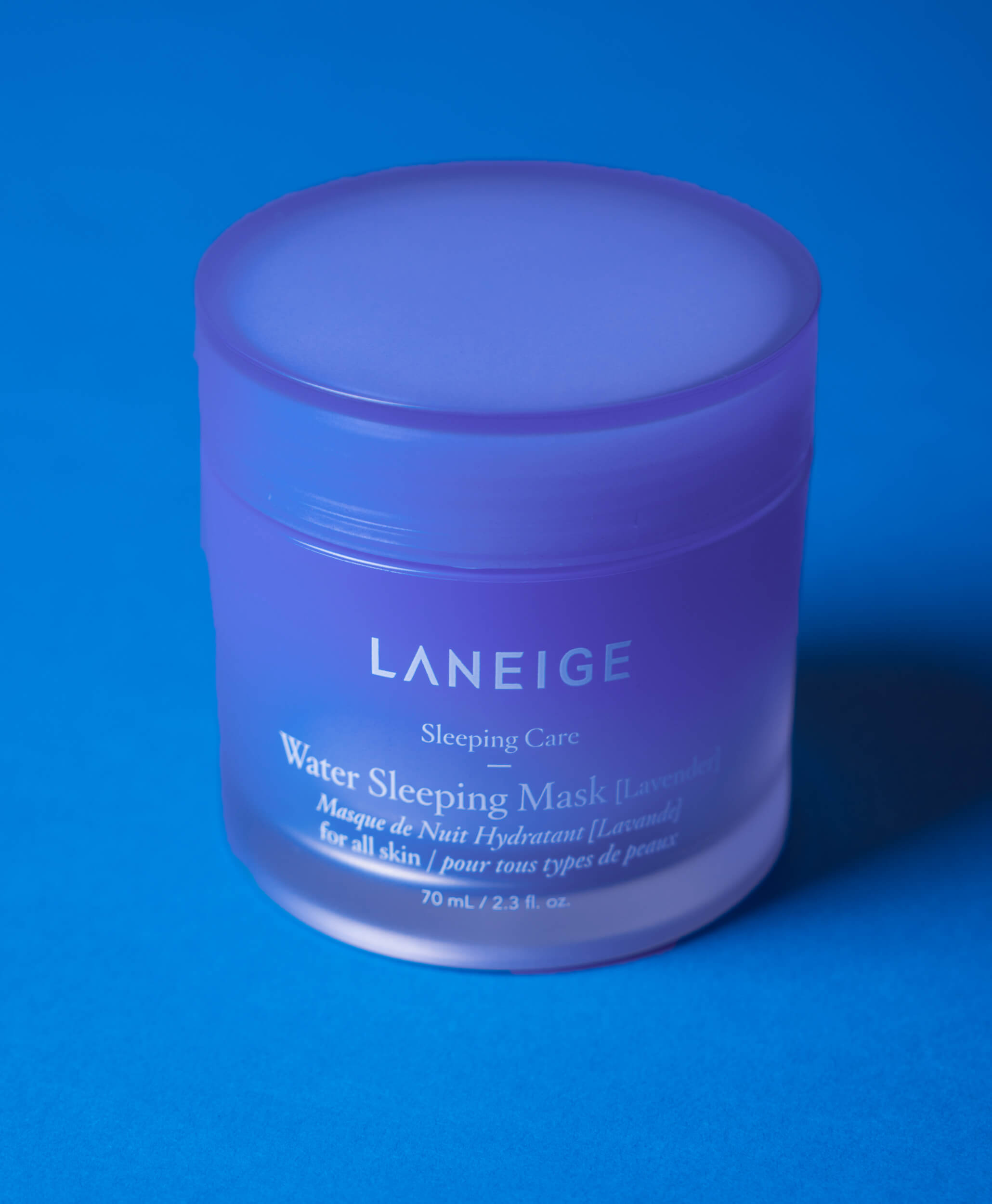 Those who know us know that we are great lovers of this brand since we tried its lip mask (about which we will talk very soon) a few years ago, and now we could not go without it anymore. If you want to give or treat yourself to a real cuddle that tastes like lavender to relieve stress, then you are reading the right paragraph. It's a night mask to be applied after your typical evening skincare routine and to be left on all night. As you can see from the texture, it is a product with a very dense gel texture but that blends on the face without leaving the typical "mark on the pillow." Its effect is immediately super refreshing and, during the night, it deeply hydrates the skin thanks to hydro-ionized mineral water rich in vitamins and minerals.
BEAUTY CHRISTMAS GUIDE – EYESHADOW PALETTES
Glam Palette by Natasha Denona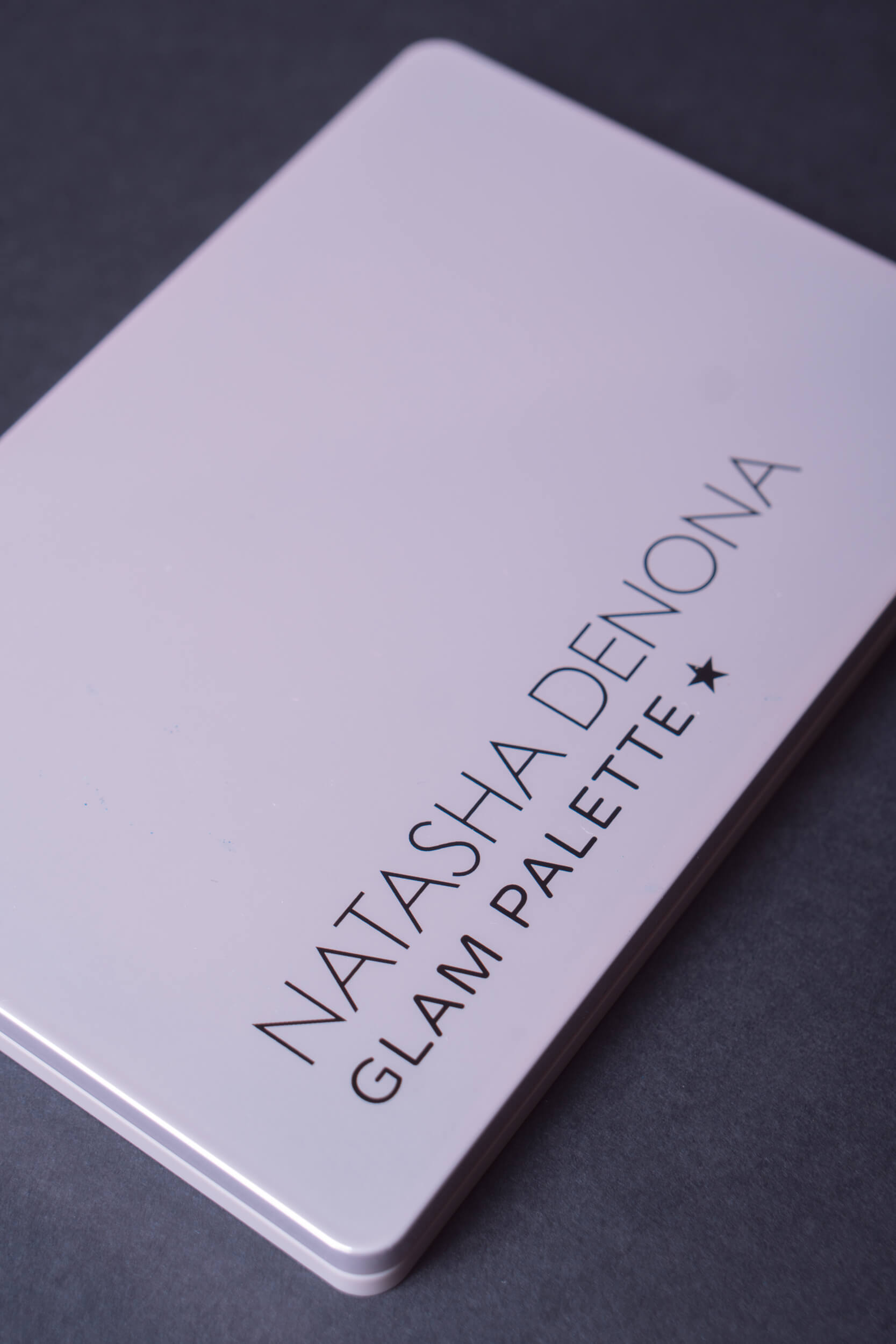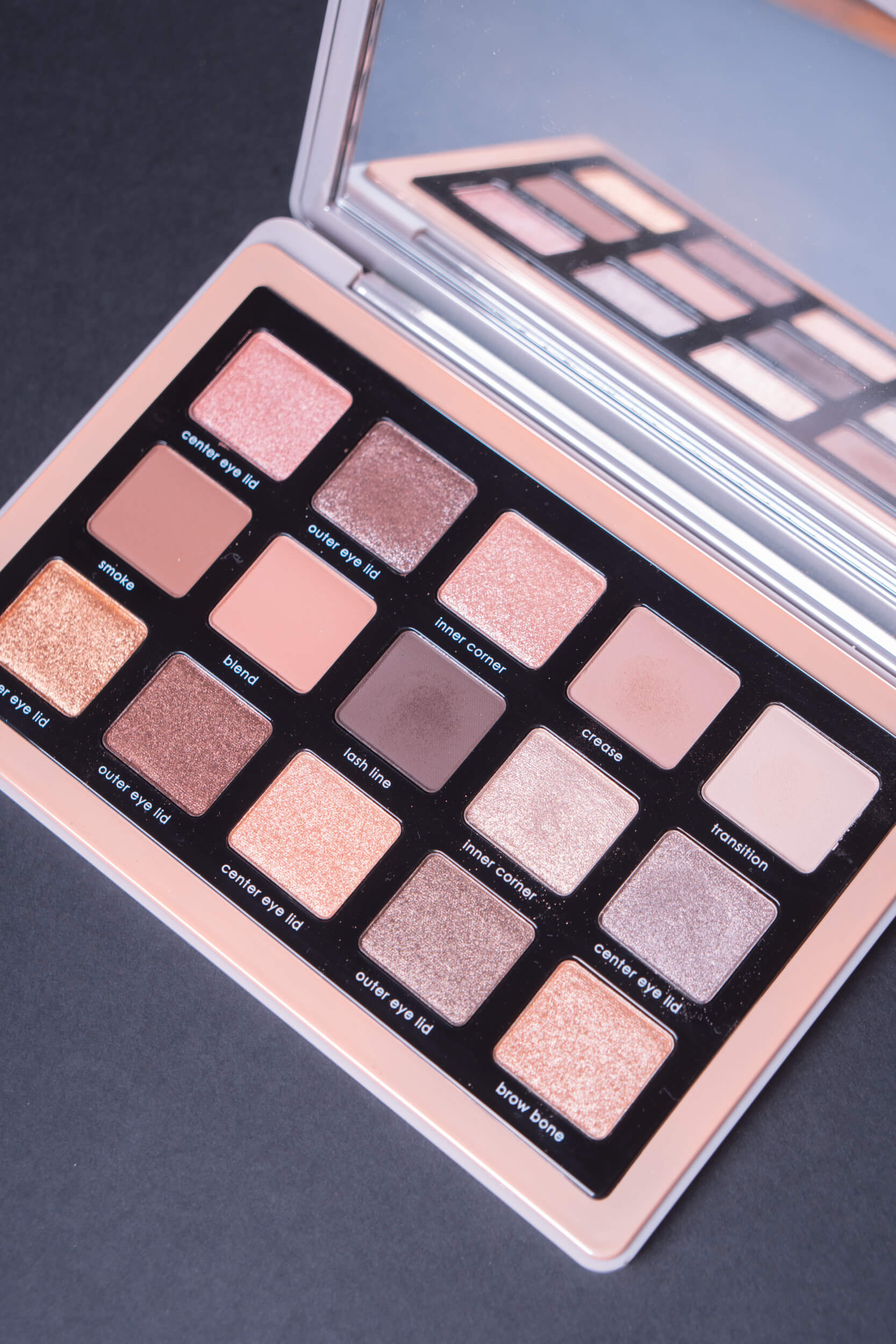 If you are a real makeup enthusiast, you certainly haven't missed the release of this palette that has bewitched the beauty community. And why is that you might ask? Well, precisely because you are makeup addicted, you should know that finding a palette consisting entirely of eyeshadows with a cold undertone is practically impossible. But Natasha granted our wishes once again. And with its quality, it's hard to go wrong. This can be the perfect palette both for those who have just started wearing makeup or for those who love only neutral colors or those who have palettes of all colors and this perhaps will become a little treasure.
Basic Witch Palette by Juno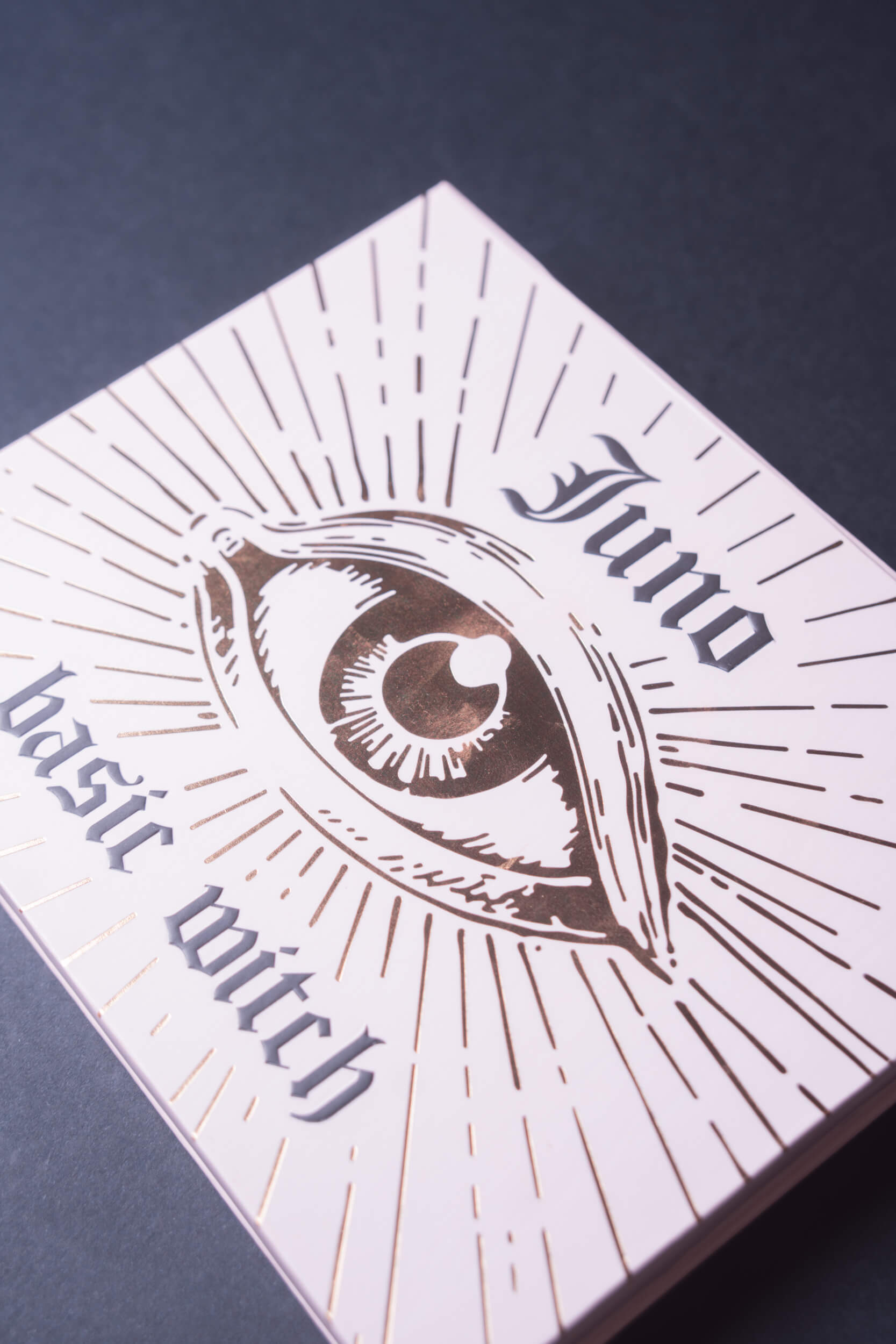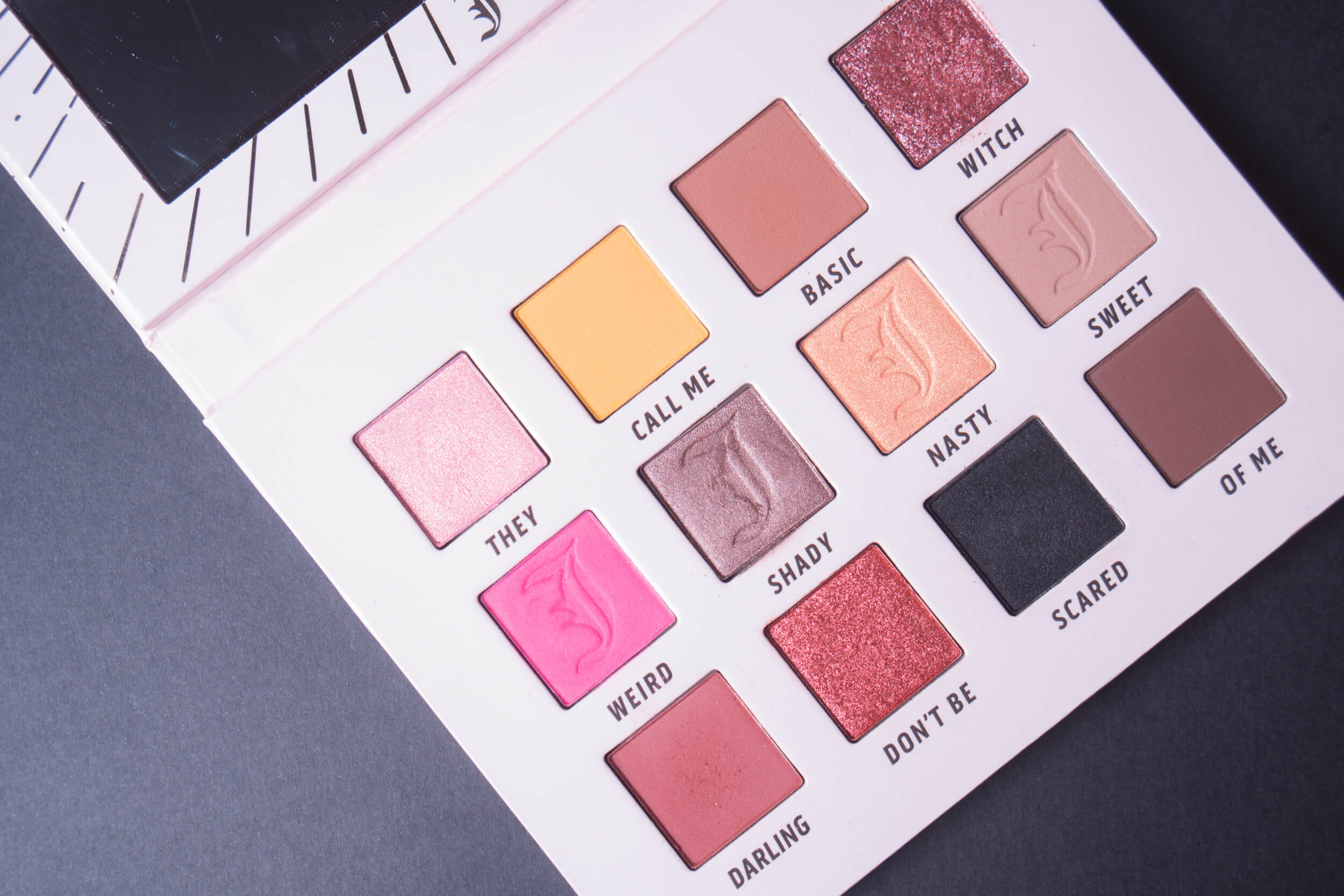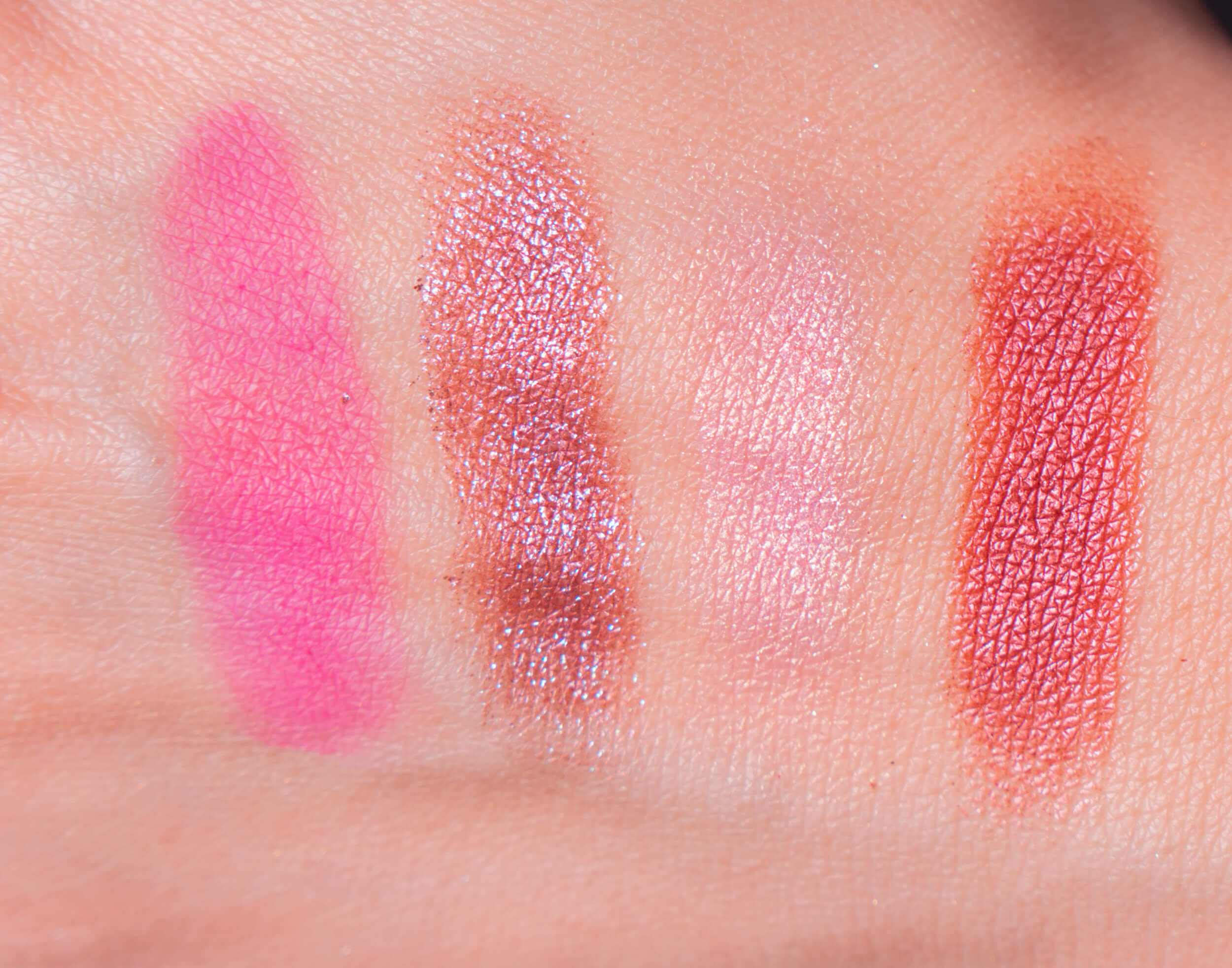 If, on the other hand, you are great lovers of palettes with warmer and brighter colors, this is the right one for you. Among the colors of the palette, these are the ones we like the most, with a history that goes from fuchsia to lilac, up to pale pink. The formula of these eyeshadows is rich and we really like the metallics tones, with beautiful pigmentation. Perfect for both those who want to dare with a touch of color and those who want to stay in the basic witch area.
Stoned Vibes Palette by Urban Decay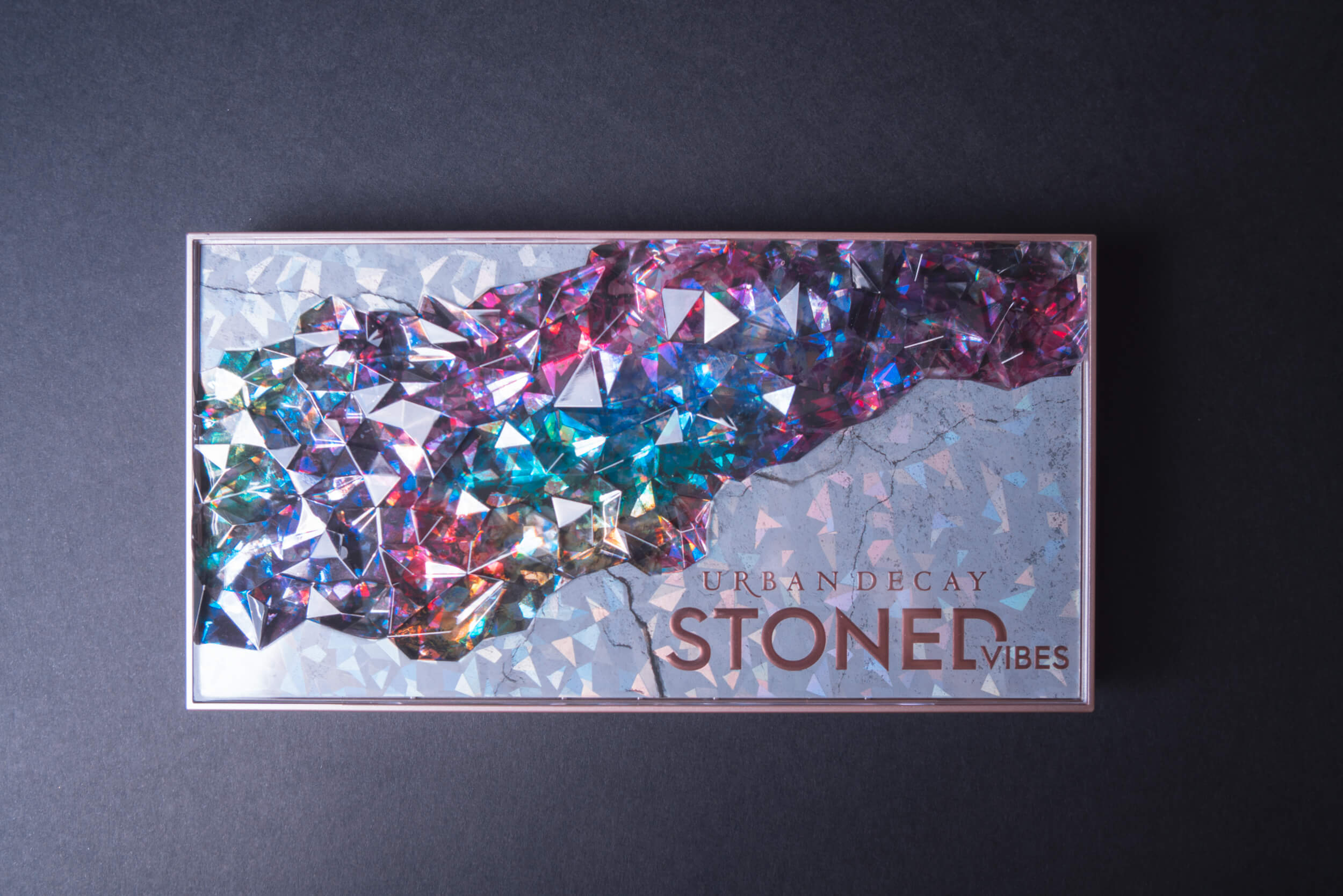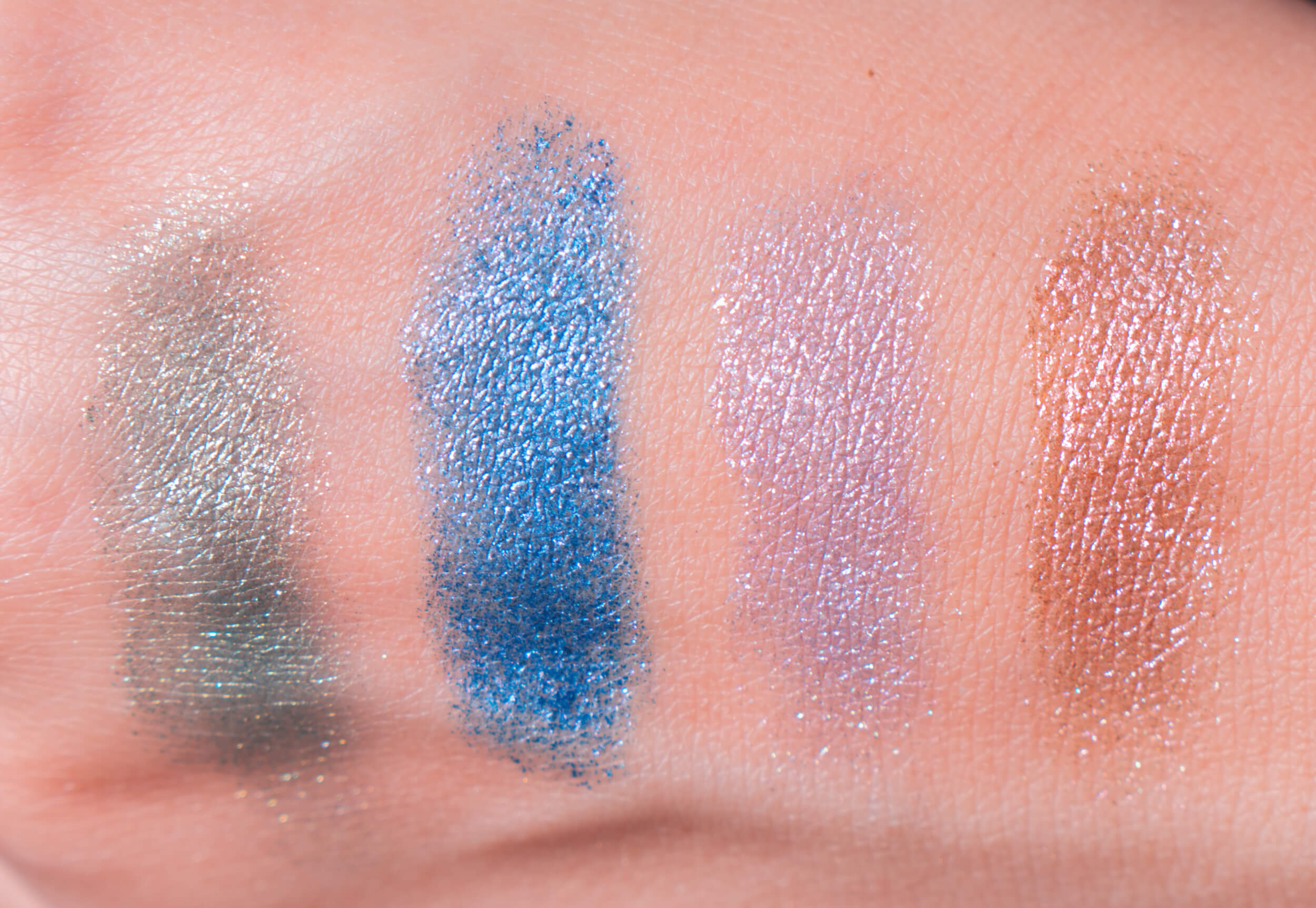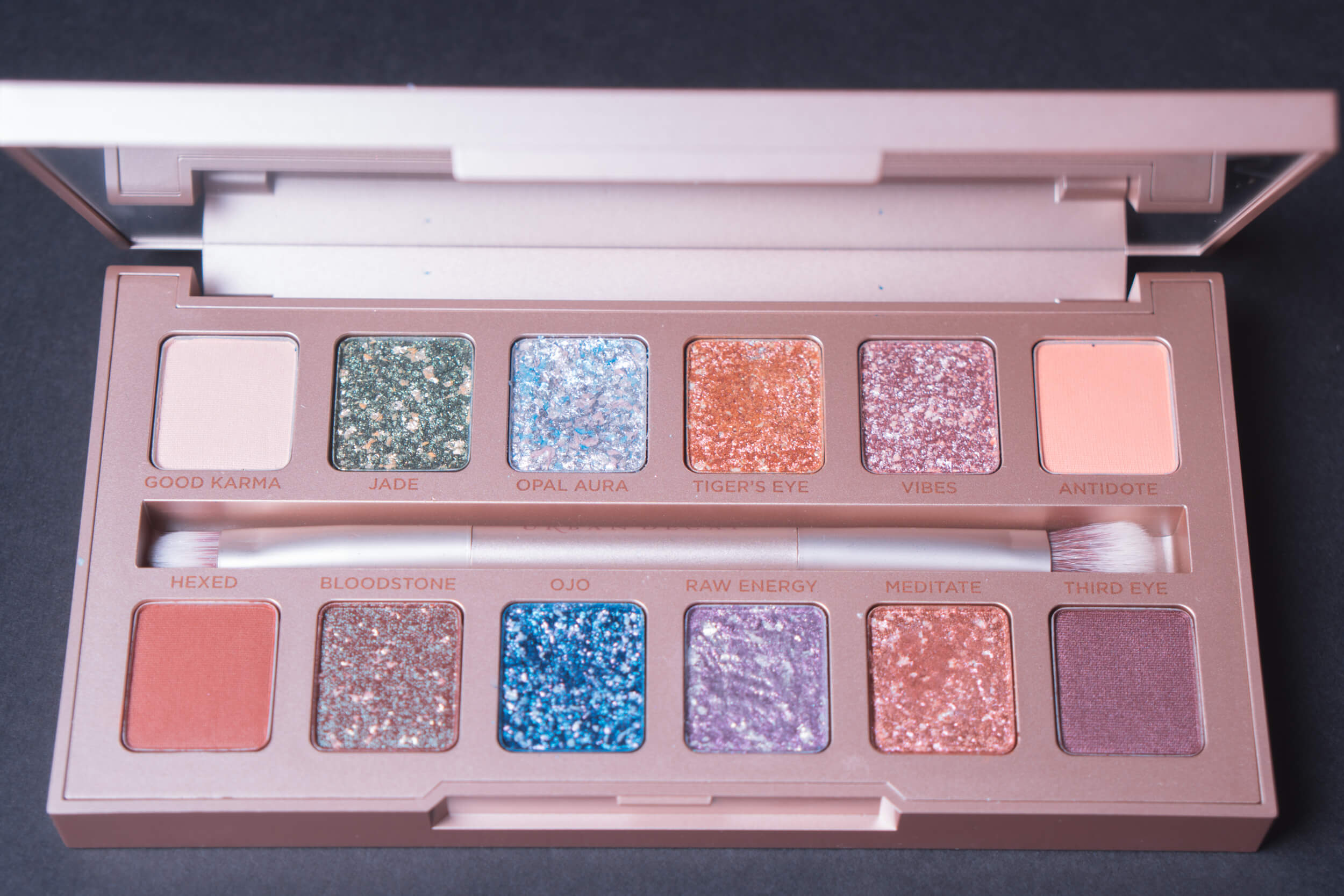 We tried this palette out of curiosity, at Sephora's, to see how intense these colors, which mimic the texture of the gems, could be. And well yes, we had to get it. A fairly unique palette of its kind: super bright and pigmented colors (better if applied with your fingers) ranging from military green to bright lilac, and then ending with an electric blue. For galactic shades instead, 4 matte eyeshadows will serve as a base, shade or to intensify the look. Swatch to believe.
BEAUTY CHRISTMAS GUIDE – EYESHADOW MINI-PALETTES
Mini Zendo Palette BY Natasha Denona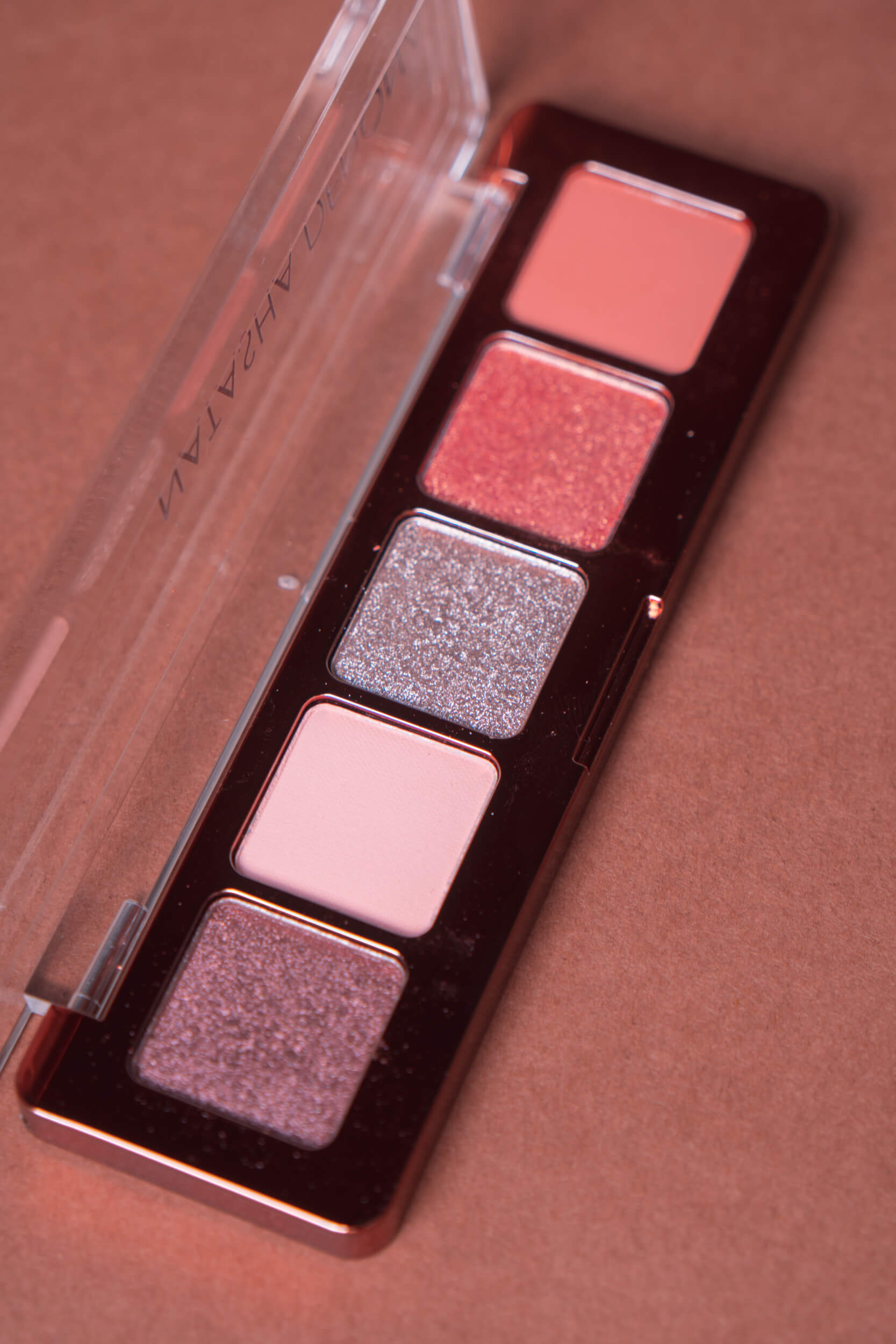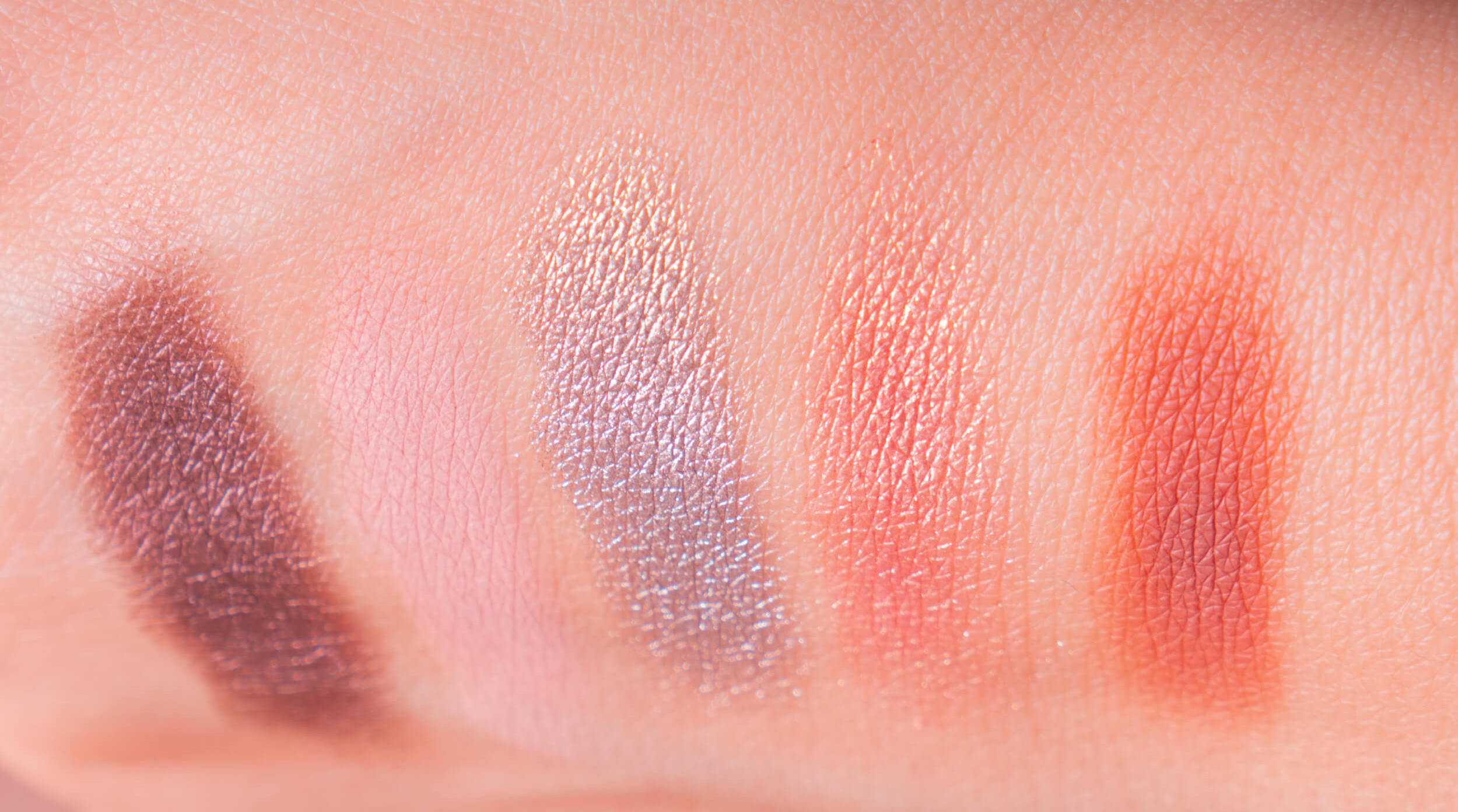 So, here's the thing, there were too many palettes on our list and we had to divide them between small and large. Because, you may not know it, but smaller palettes are perhaps even easier to fall in love with. Let's start with Natasha's Mini Zendo Palette. Yes, always Natasha. But you know, it is one of the best and we totally fell for the color story of this one. Warm and purple colors are combined with the coldness of that silver in the center. You might not believe it, but even with such a small palette, you can create unique looks, especially if those colors are a match we never would have thought of. We'll say nothing about quality because you already know everything.
Sweet and Sour by Espressoh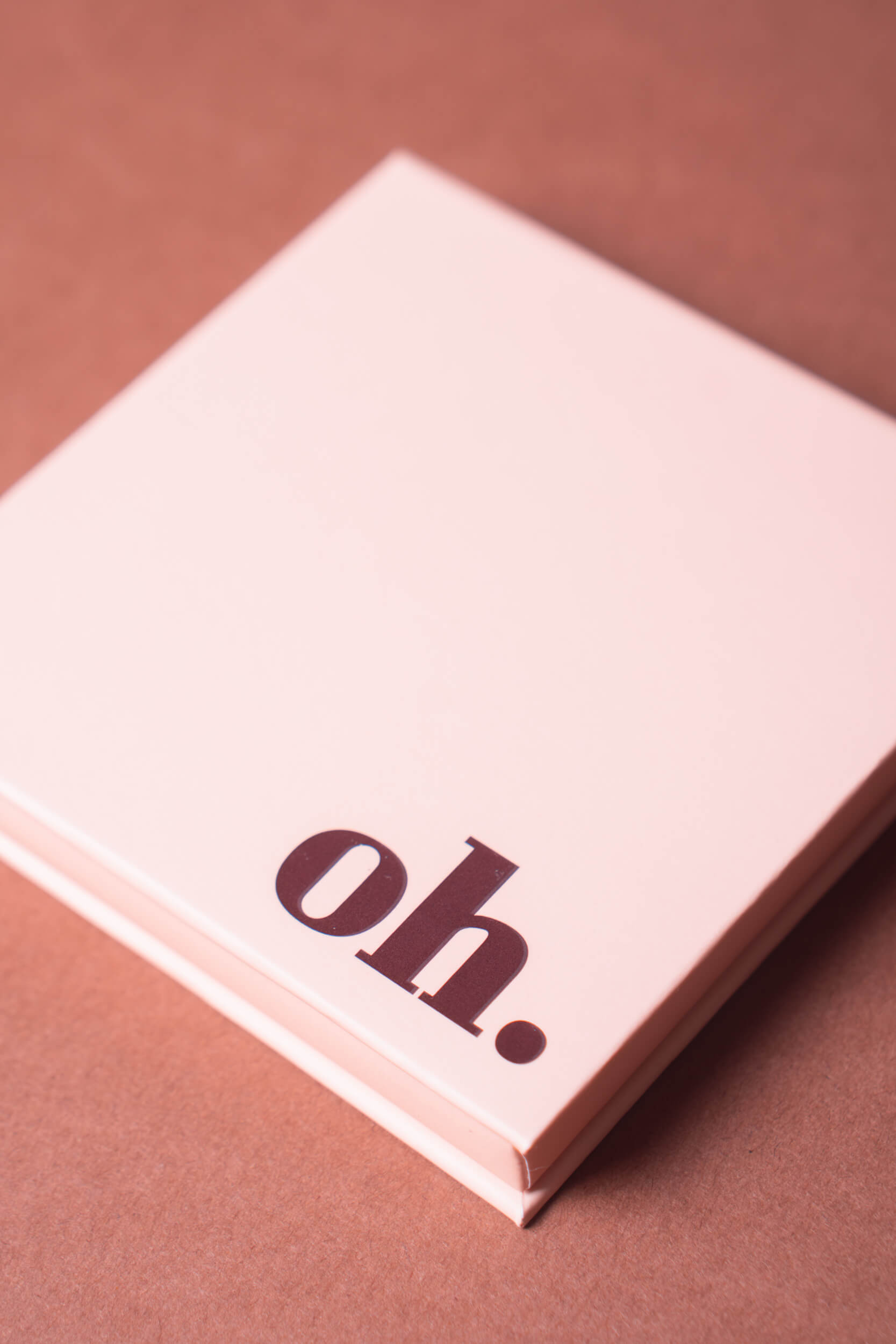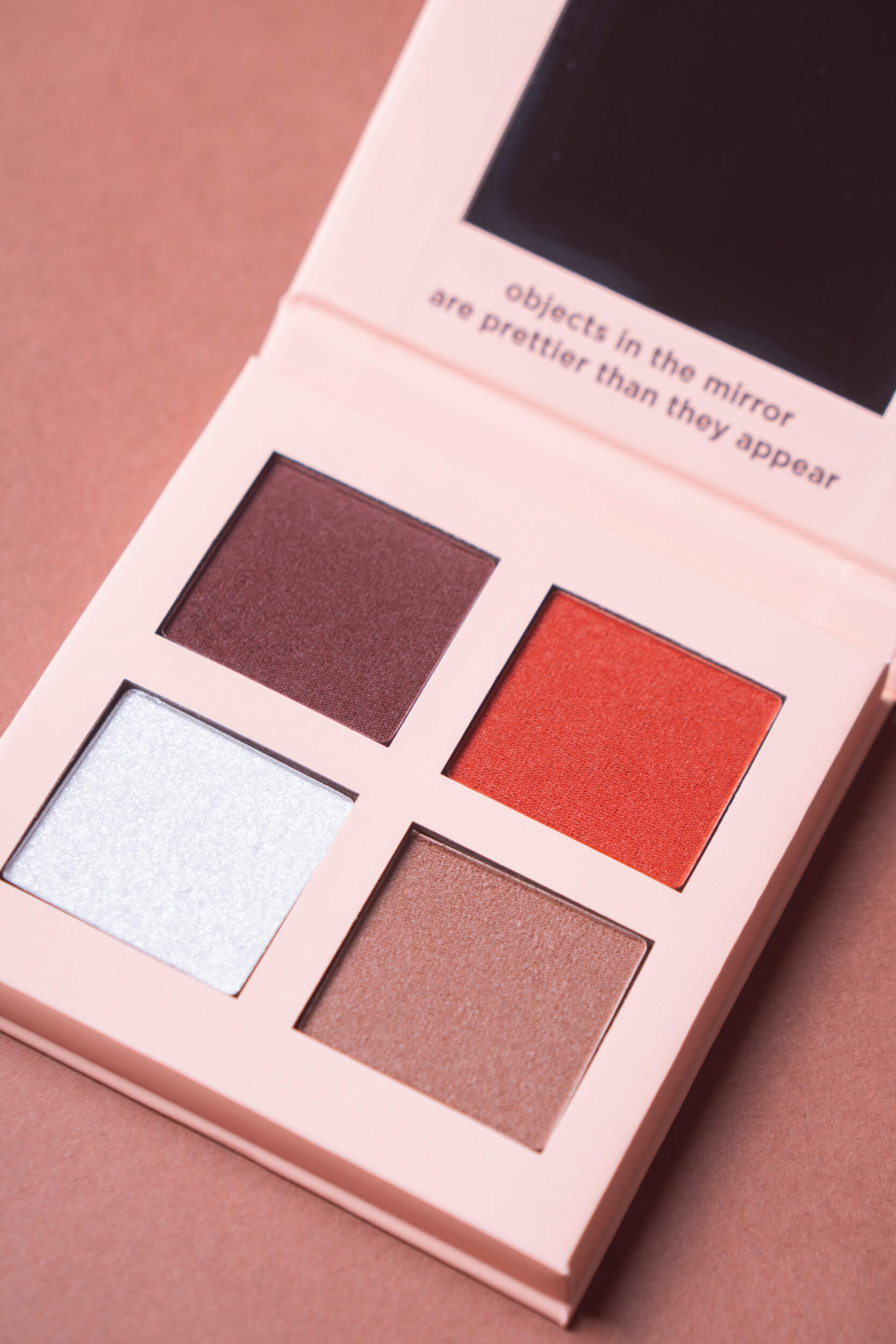 When this palette of four pods came out, we were struck by two things: the colors rich and full of character and the texture, a powder that becomes creamy and that, also, for this reason, turns out as super versatile. And in fact, the same color can be used as eyeshadow, blush and lipstick. Our favorite combination? Moka, all over the eyelid and perhaps with a touch of color with Tabasco on the inner corner. Not to mention Amaretto, the cold nude par excellence. In short, who expected so many ideas in a palette of only 4 colors?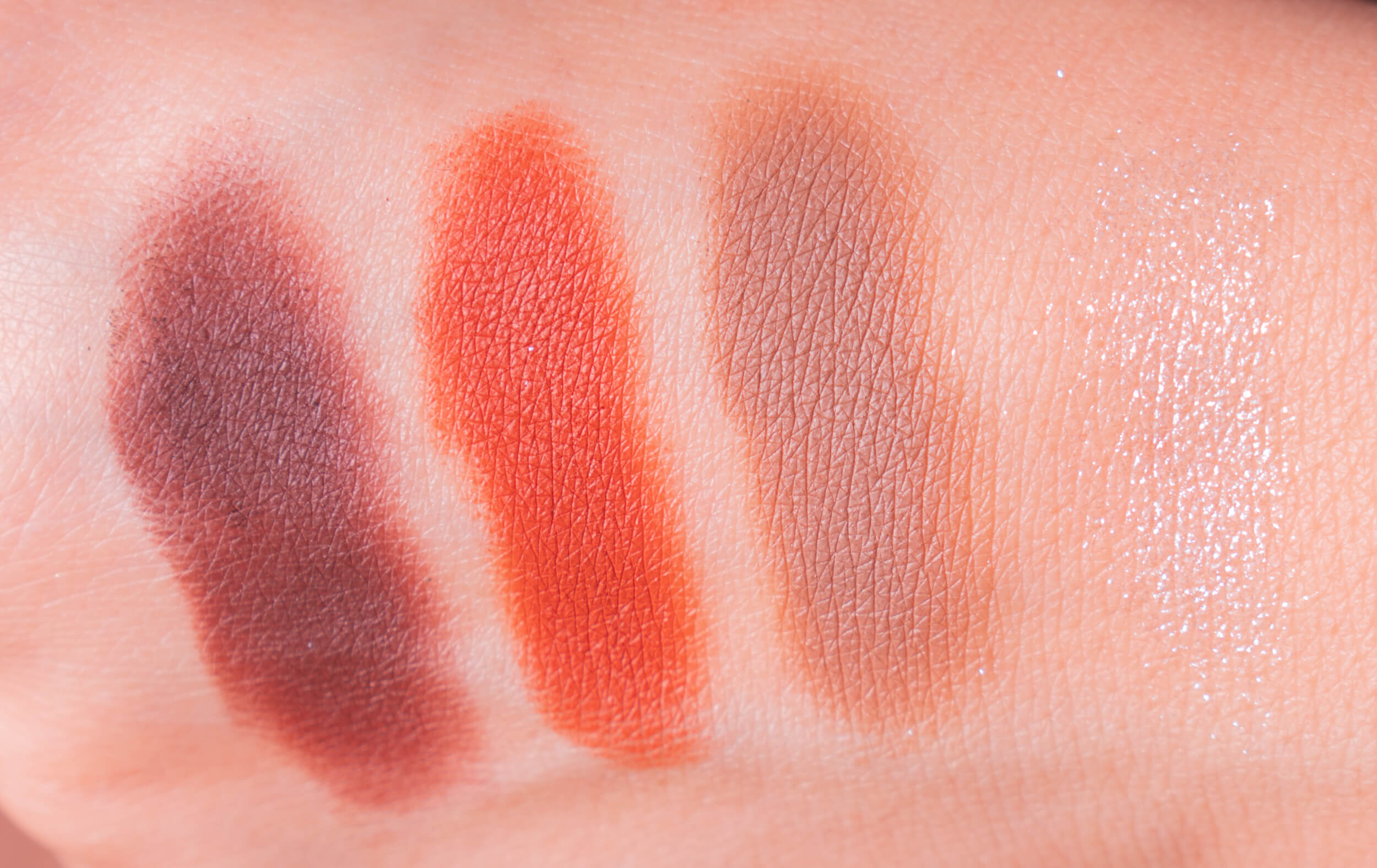 Snap Shadows in Money by Fenty Beauty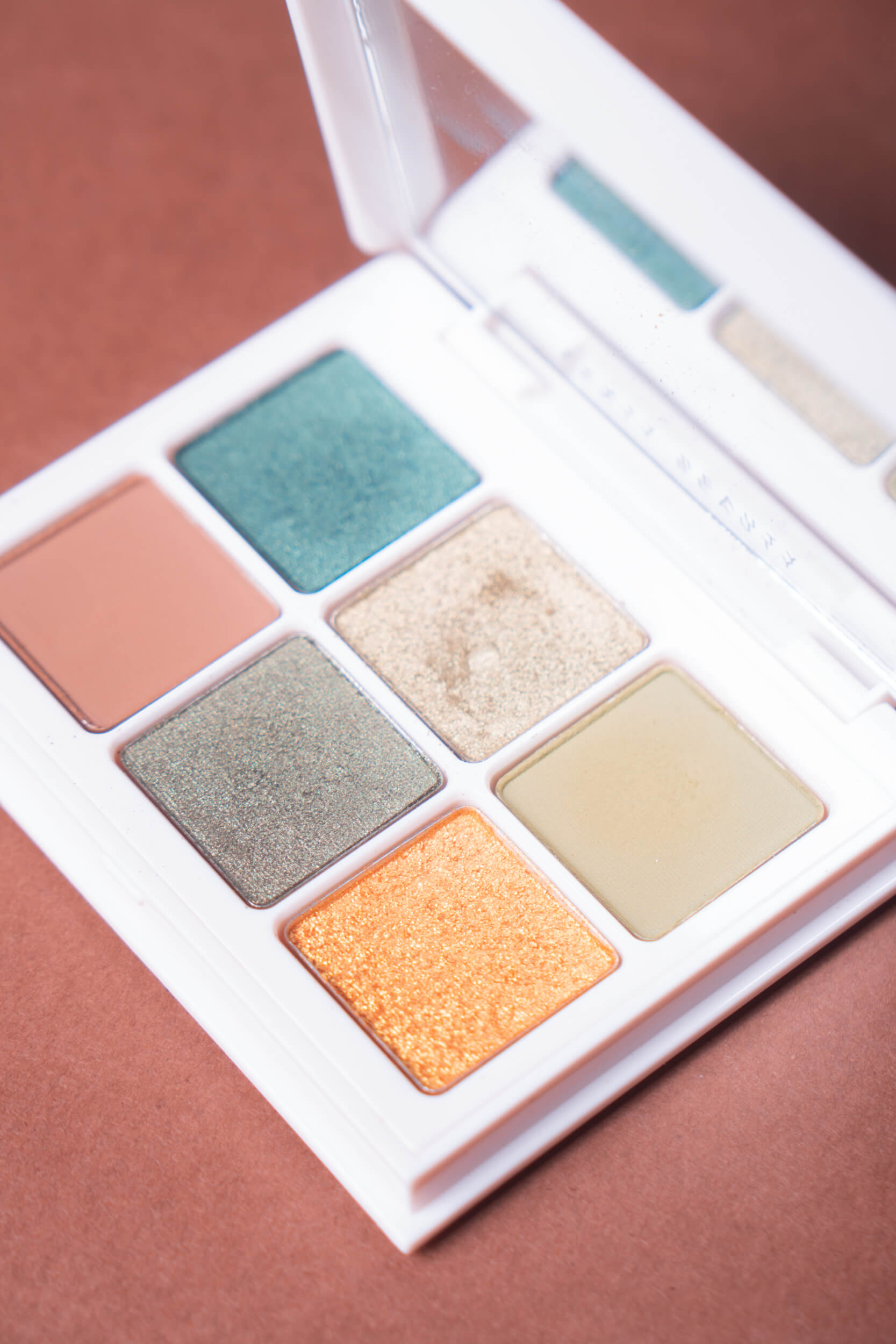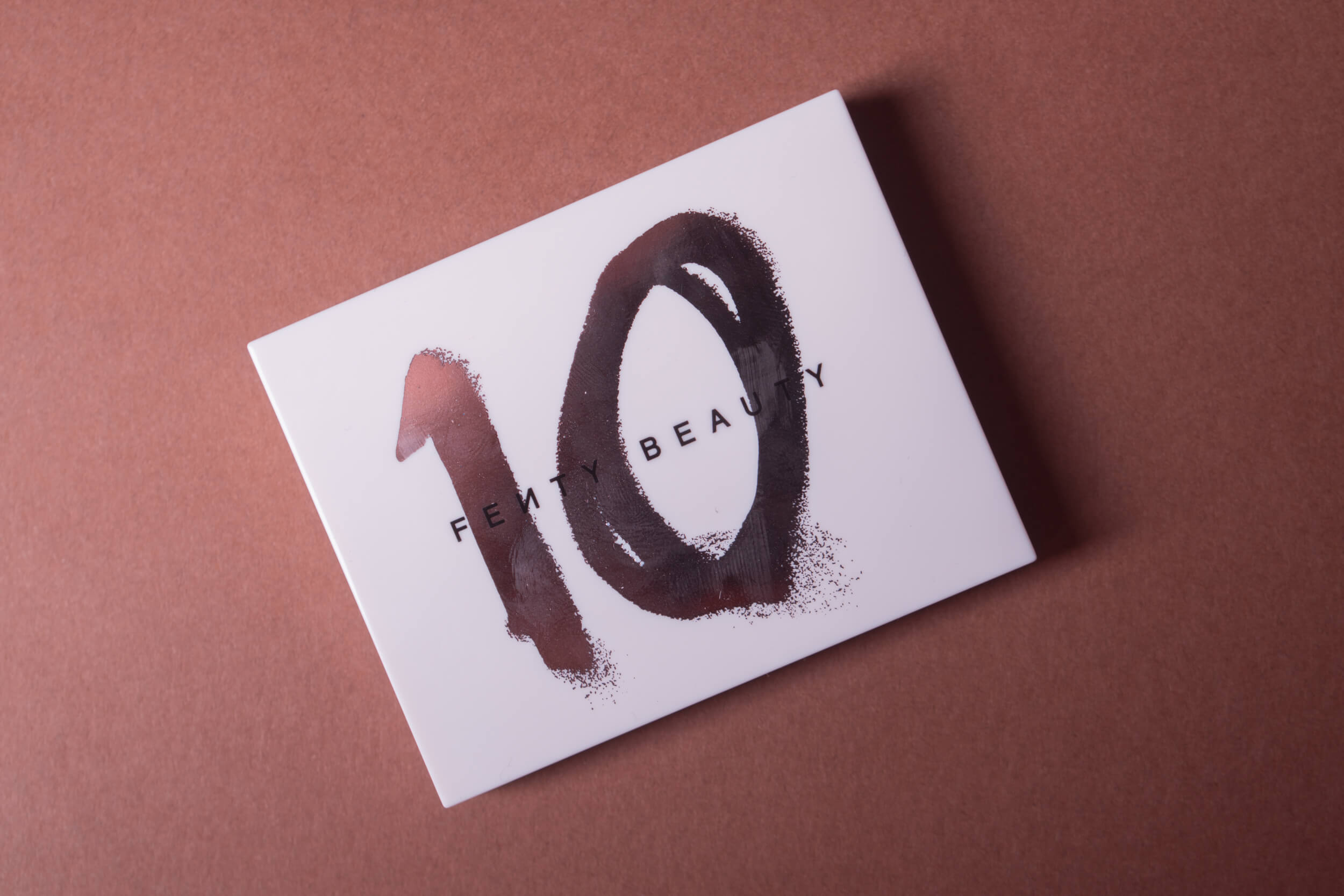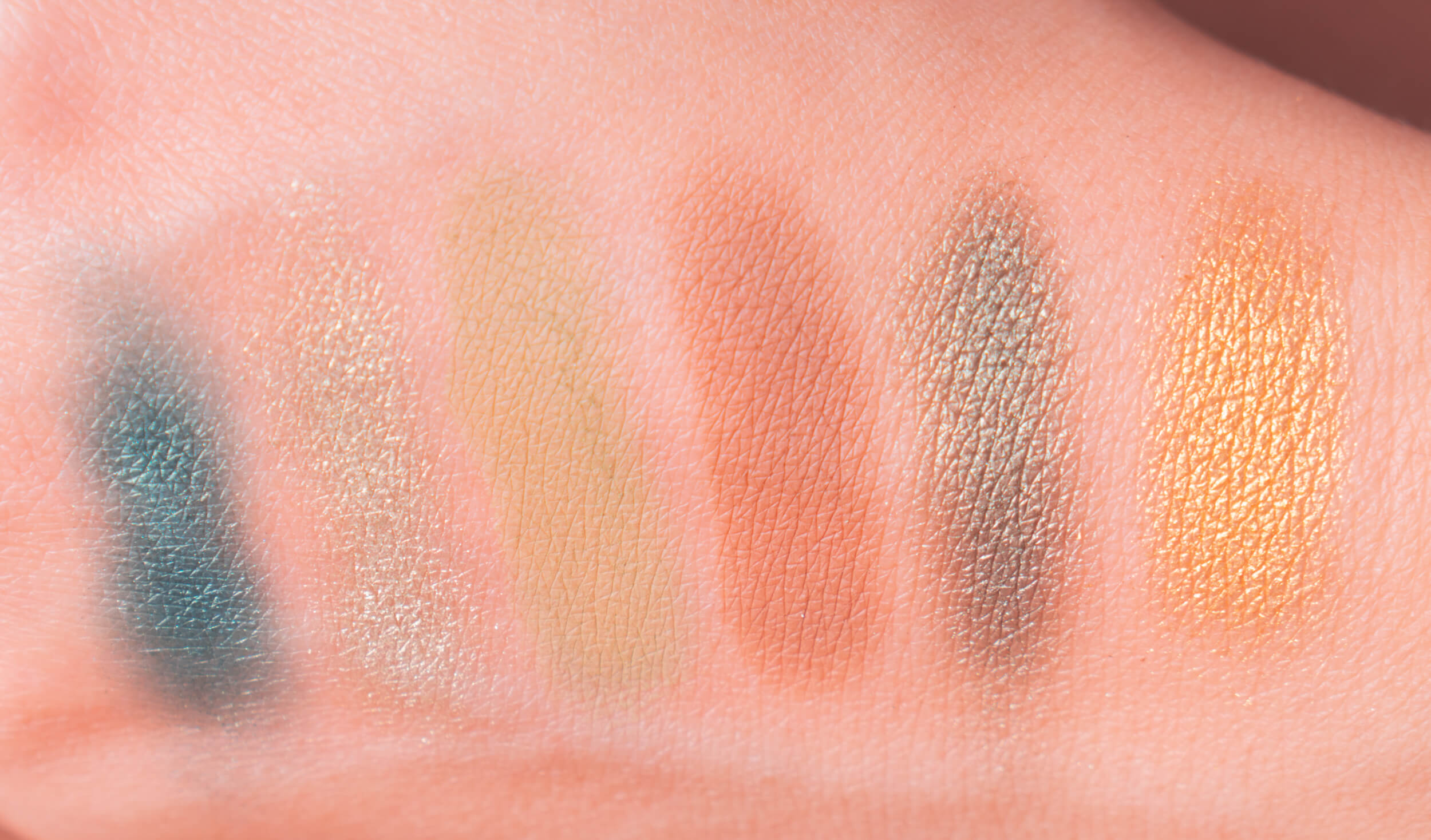 Maybe these shades are not for everyone but if you try them, you'll discover that green can be used with the same simplicity as a nude. This mix of matte green colors with that vibrant gold and that matte warm brown is an idea – a real "thought" that was turned into a palette. We love the texture, the fantasy, the pigmentation and the diversity. Yes, because this is not the usual palette. And it's also mini, truly pocket size.
BEAUTY CHRISTMAS GUIDE – HAIR PRODUCTS
Botanical Repair Intensive Strengthening Masque Rich by Aveda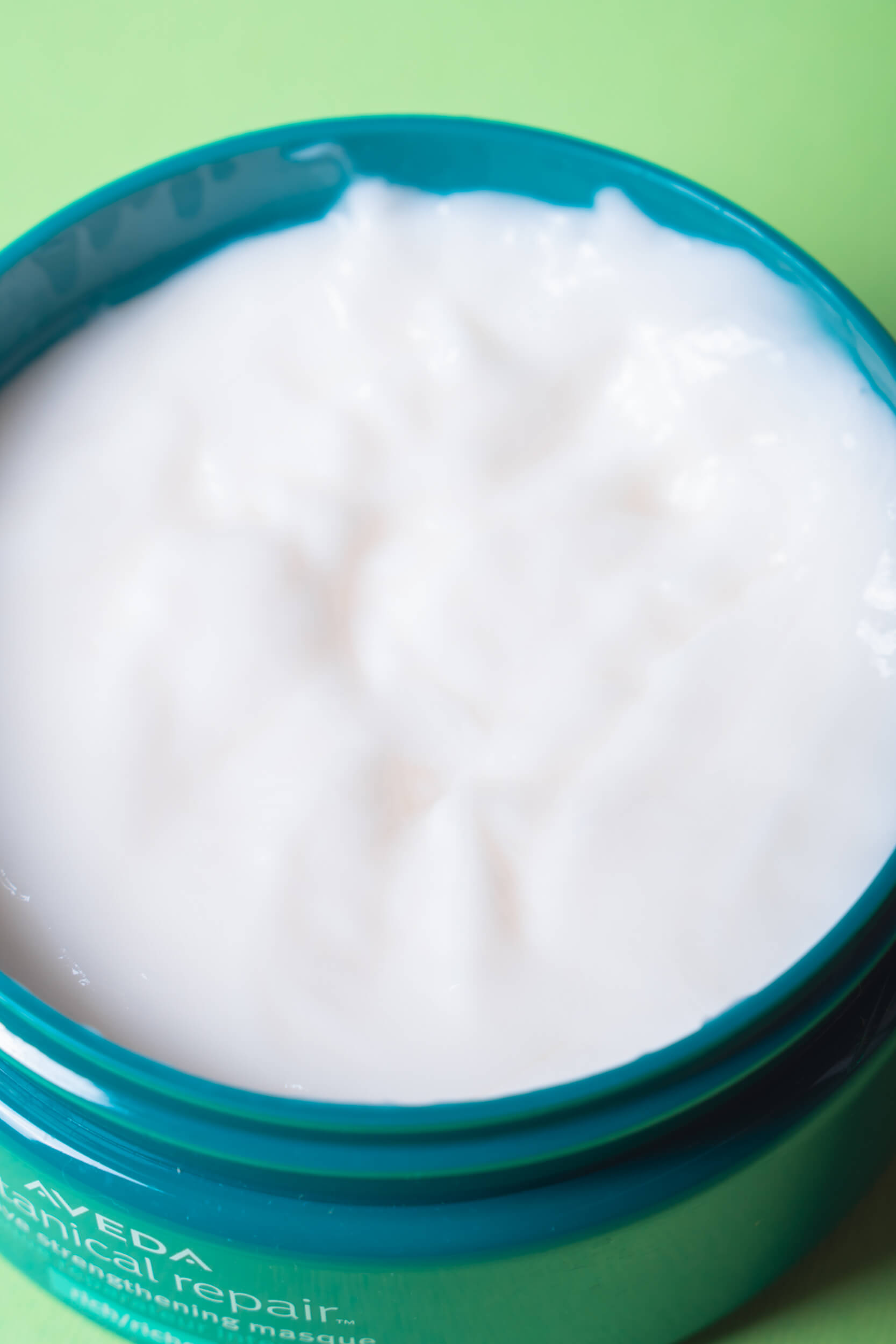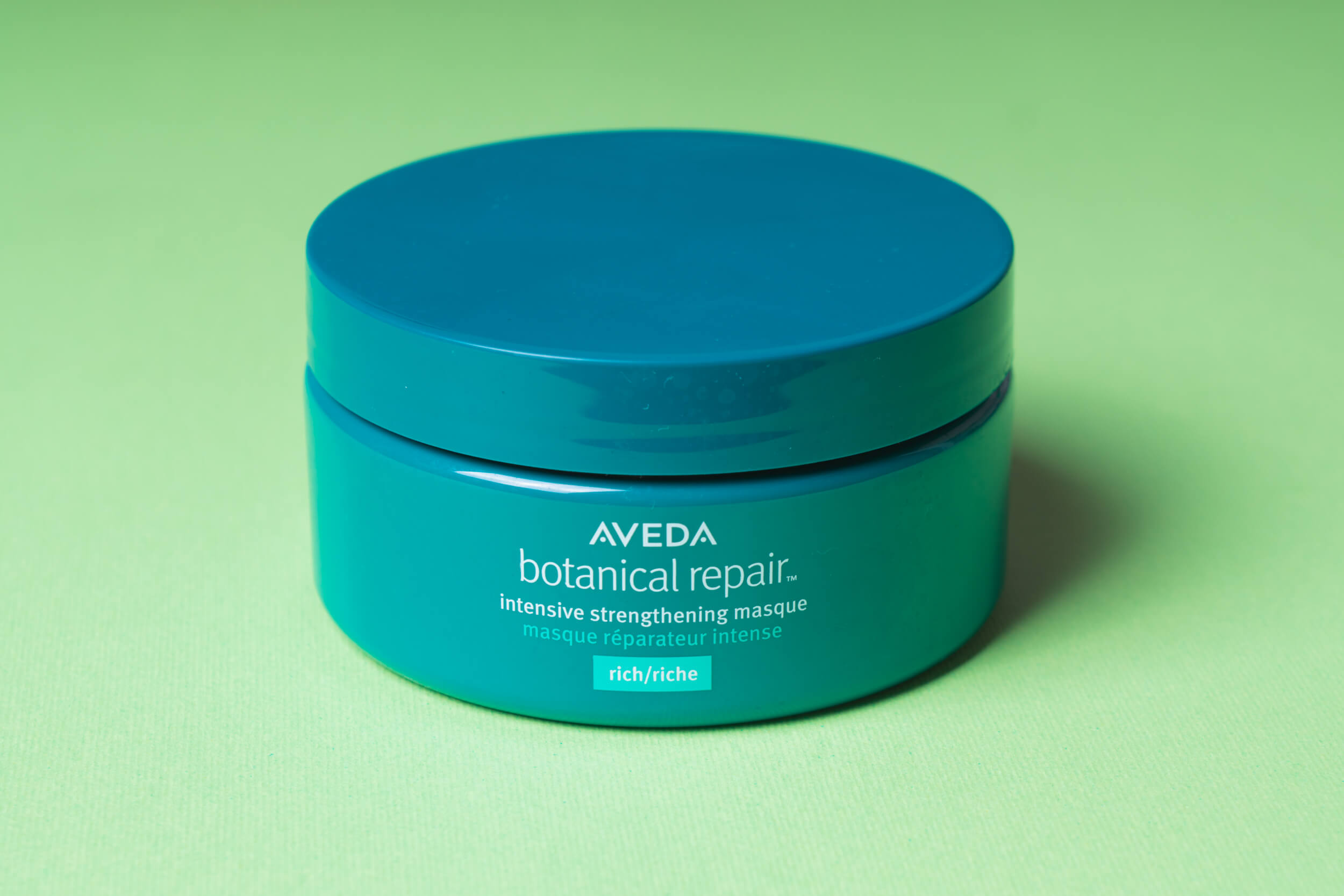 Hair wants its fair share too. And whether it's a product for you or your friend with shiny hair, this product is a real wonder. A hair mask to do in the shower – a real discovery of Aveda's new line, Botanical Repair. A marvel to give extra hydration and repair dry, dull and brittle hair thanks to vegetable butter and lipids. Its texture is super dense: just apply a little bit of product on the lengths and wait 4 minutes, then rinse and you are ready for shinier hair (but let's not forget that even the scent of the mask is crazy great).
Prêt-à-Powder by Bumble & Bumble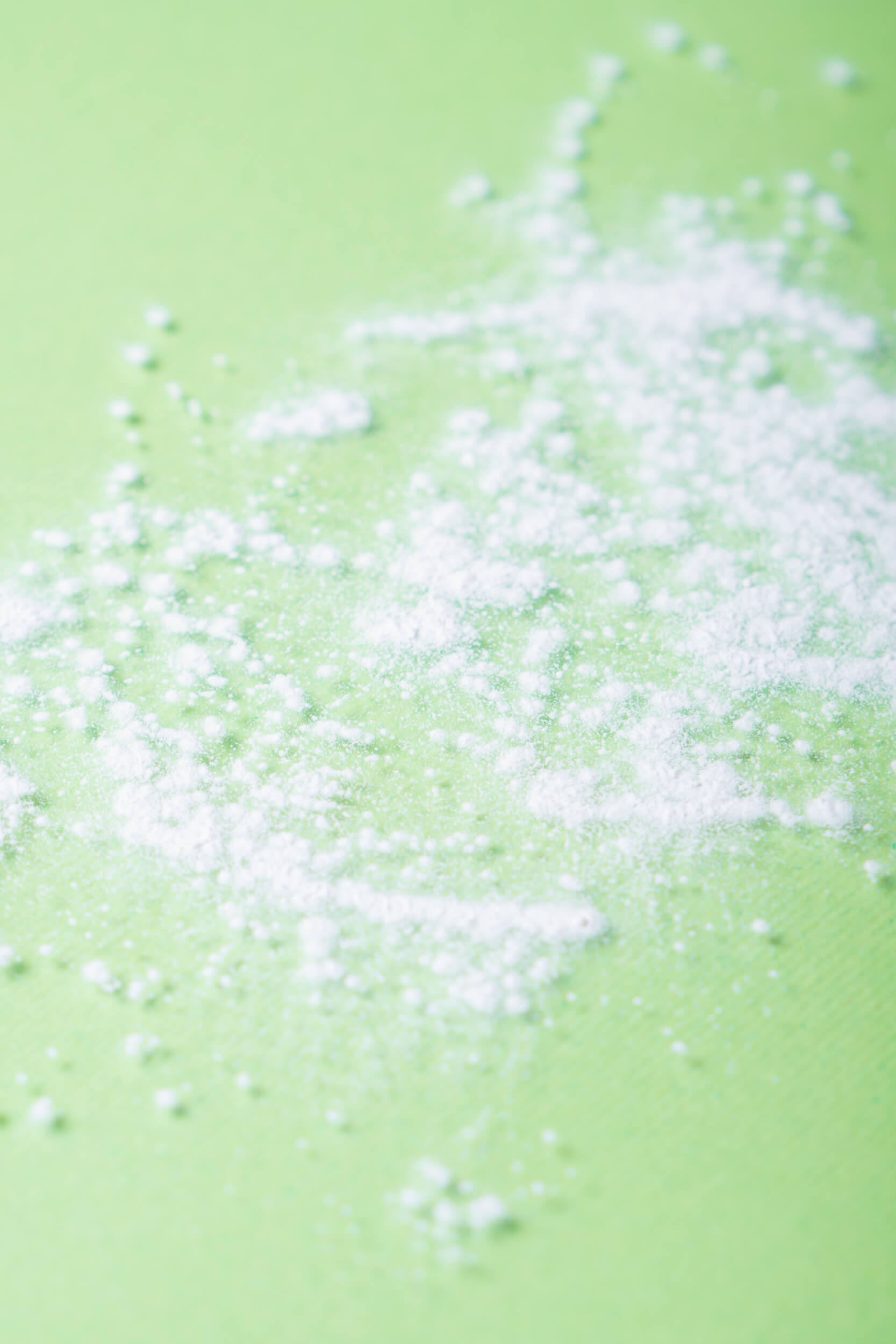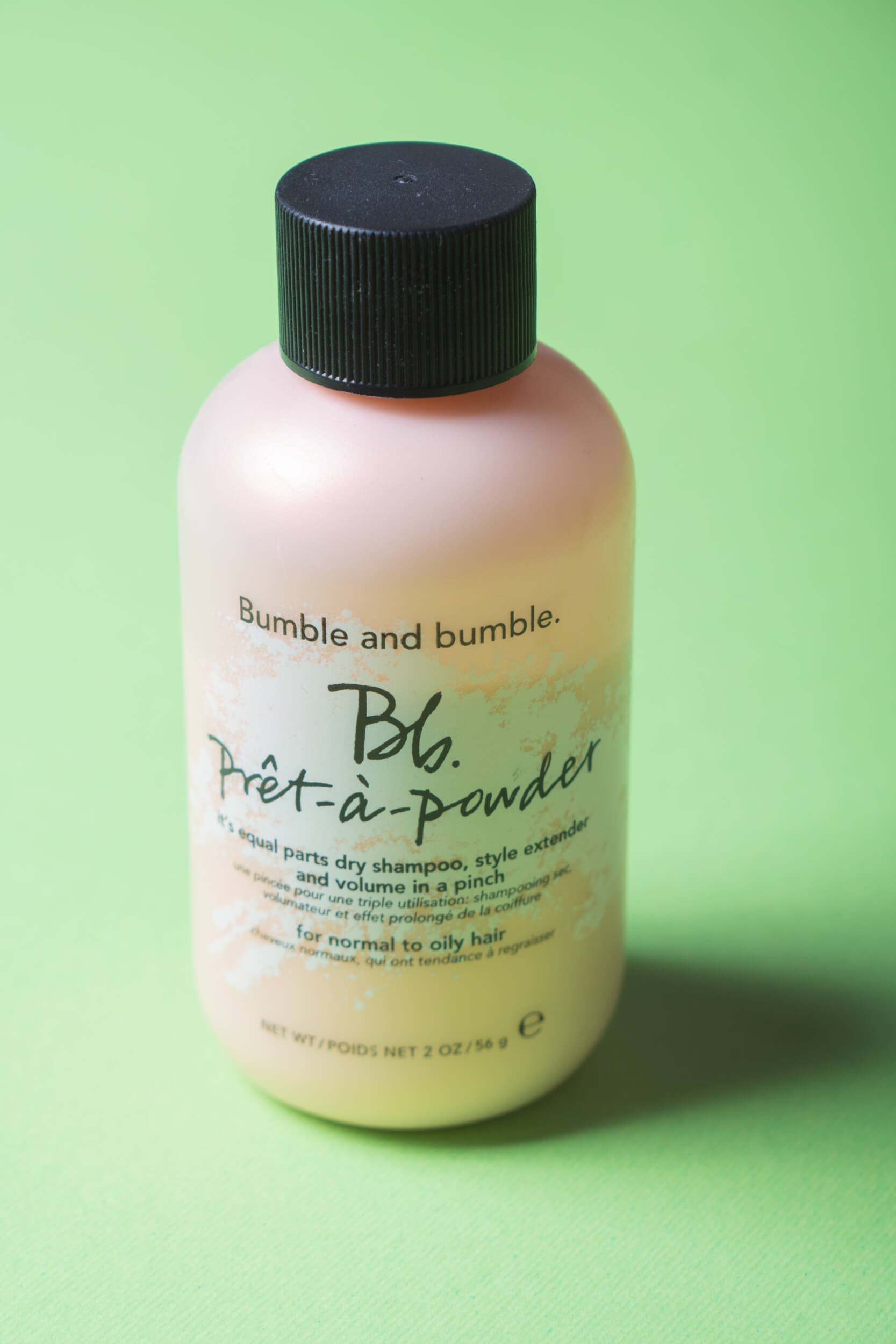 There is dry shampoo and there is THIS dry shampoo: one that not only will make your hair more voluminous but will also dry all the oils in your scalp without drying it out and will give your hair new life for at least another two days! This is not the usual spray product, it has, indeed, a different dispenser: this magical powder comes out of a small hole to massage your hair where you feel you need it the most. The perfect product also for those who love to give more volume to freshly washed hair!
Nutriplenish Multi-Use Hair Oil by Aveda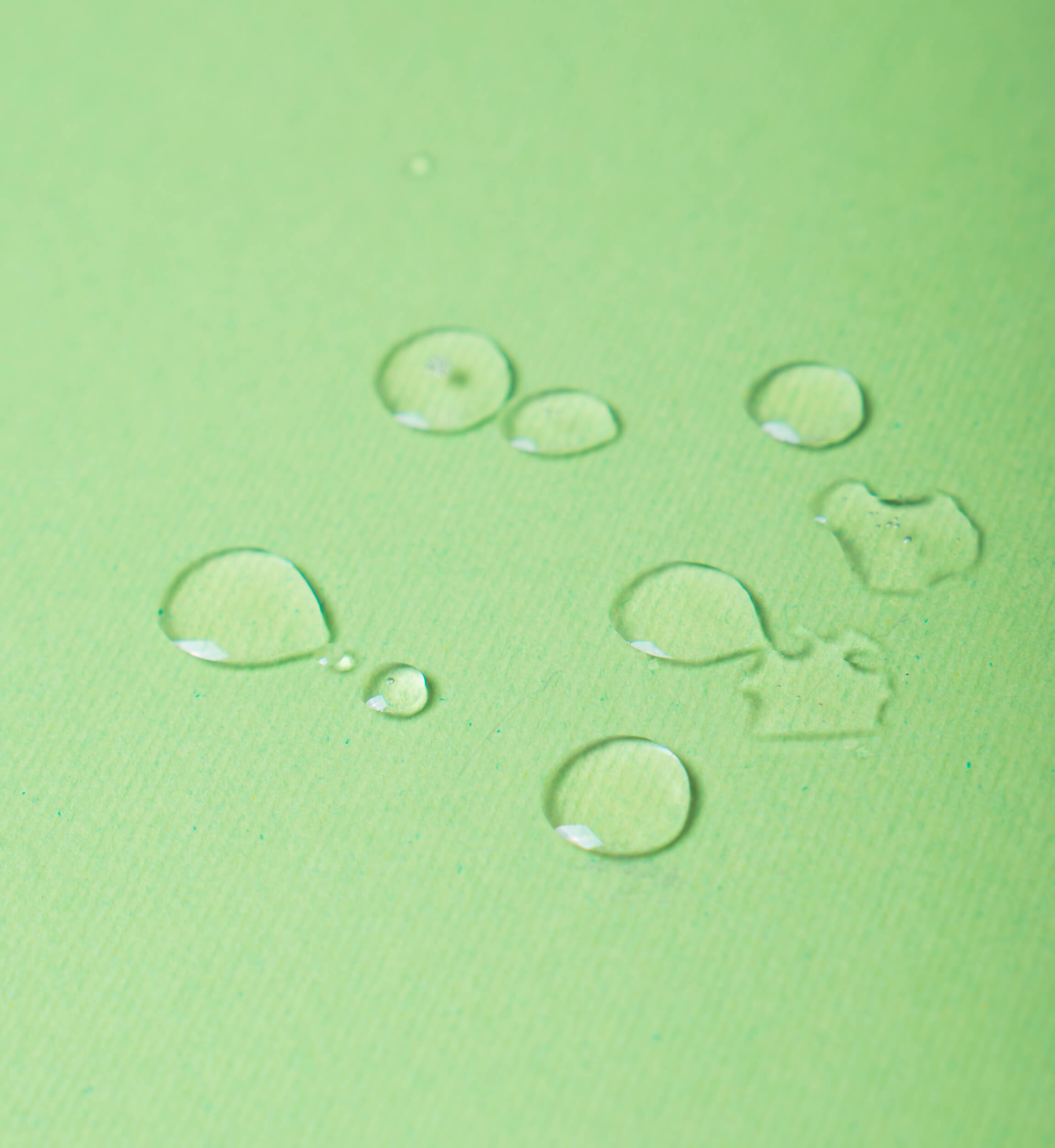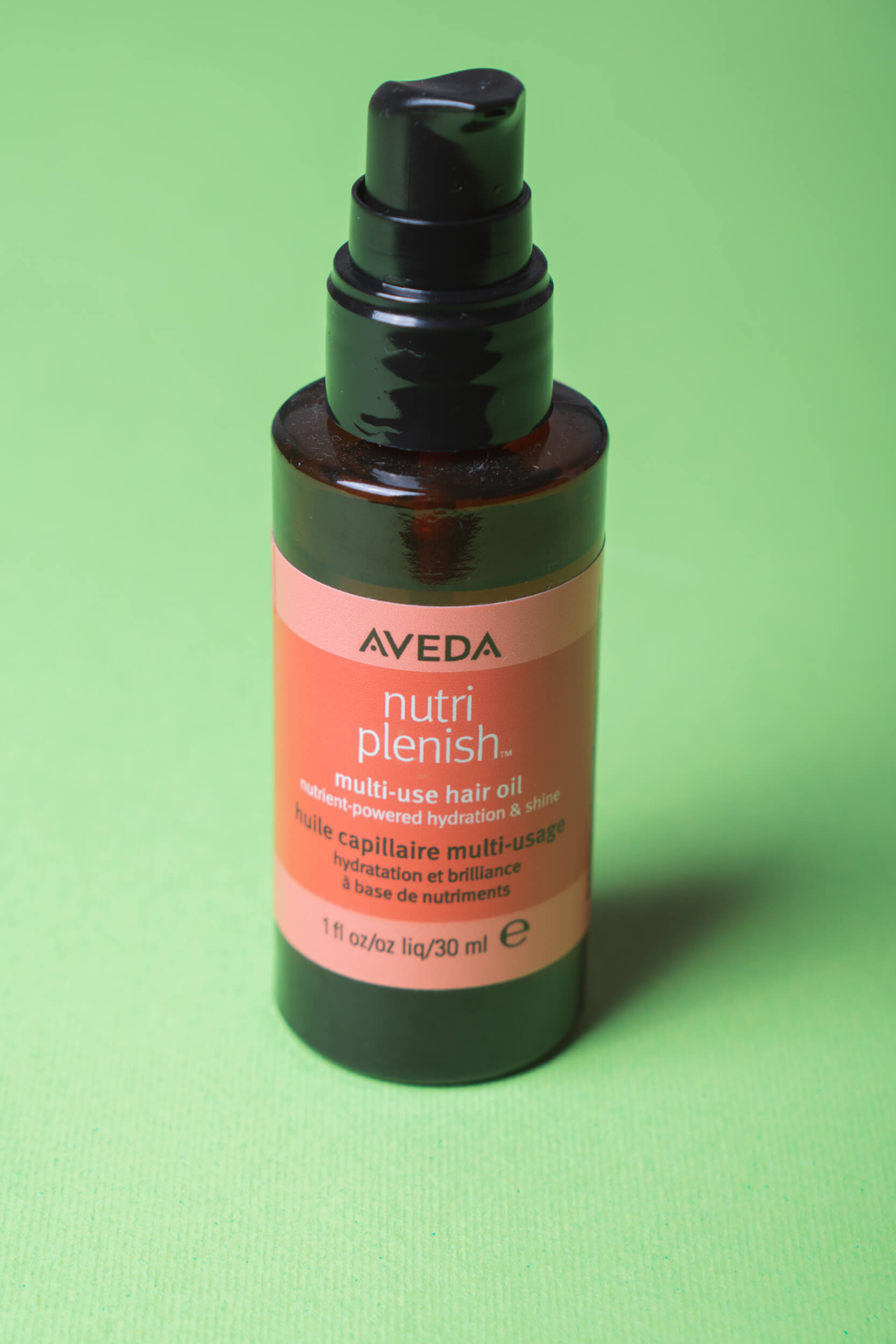 That's right, we're talking again about another Aveda product. But you know, we like to be honest and, if we like a product so much, repeating ourselves doesn't scare us. This multitasking oil is the instant remedy for dry hair: you know when you just blow dry your hair and it's not really shiny? Right there it's when we like to use it: a concentrated blend of vegetable oils that nourishes and gives shine. But its uses are many: you can abundantly apply on the hair and leave it to rest for a whole night or use it as a treatment before shampooing.
BEAUTY CHRISTMAS GUIDE – THE GIFT SETS
Here are our favorite Christmas sets, both for their convenience and for what they offer.
Let's start with makeup. We couldn't but be captured right away by the BADgal to the Bone Kit by Benefit Cosmetics: BADgal full-size mascara, POREfessional primer in mini size (this is an excellent size for those who love to use it only on areas with more dilated pores and it will last you a long time) and full size of IT, the only and inimitable Hoola – the bronzer of everyone's heart. Also, its tin box will be useful for you to store your eye and lip pencils, or your brushes and you won't even need to gift wrap it: it is ready to go (for you or for whoever you want).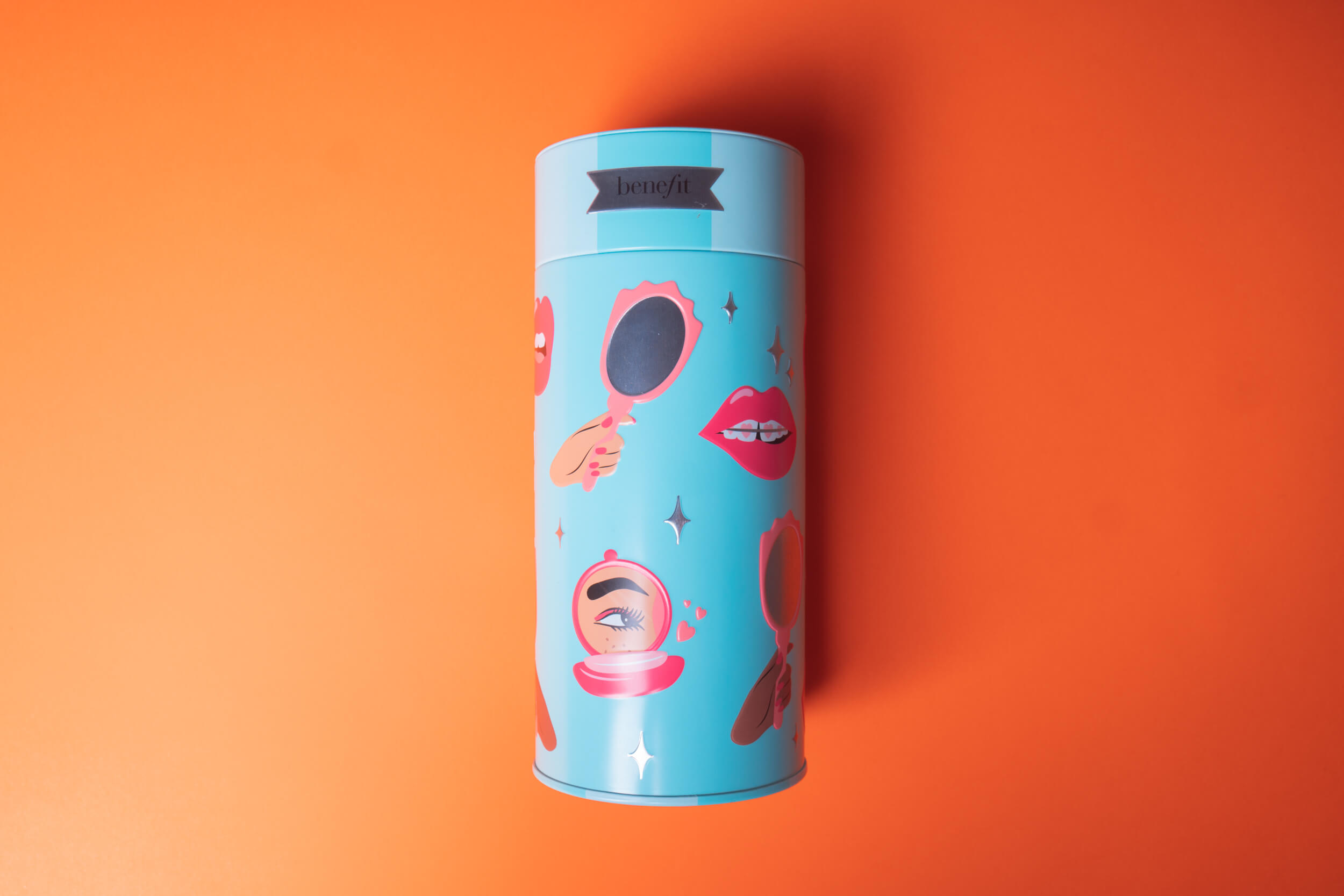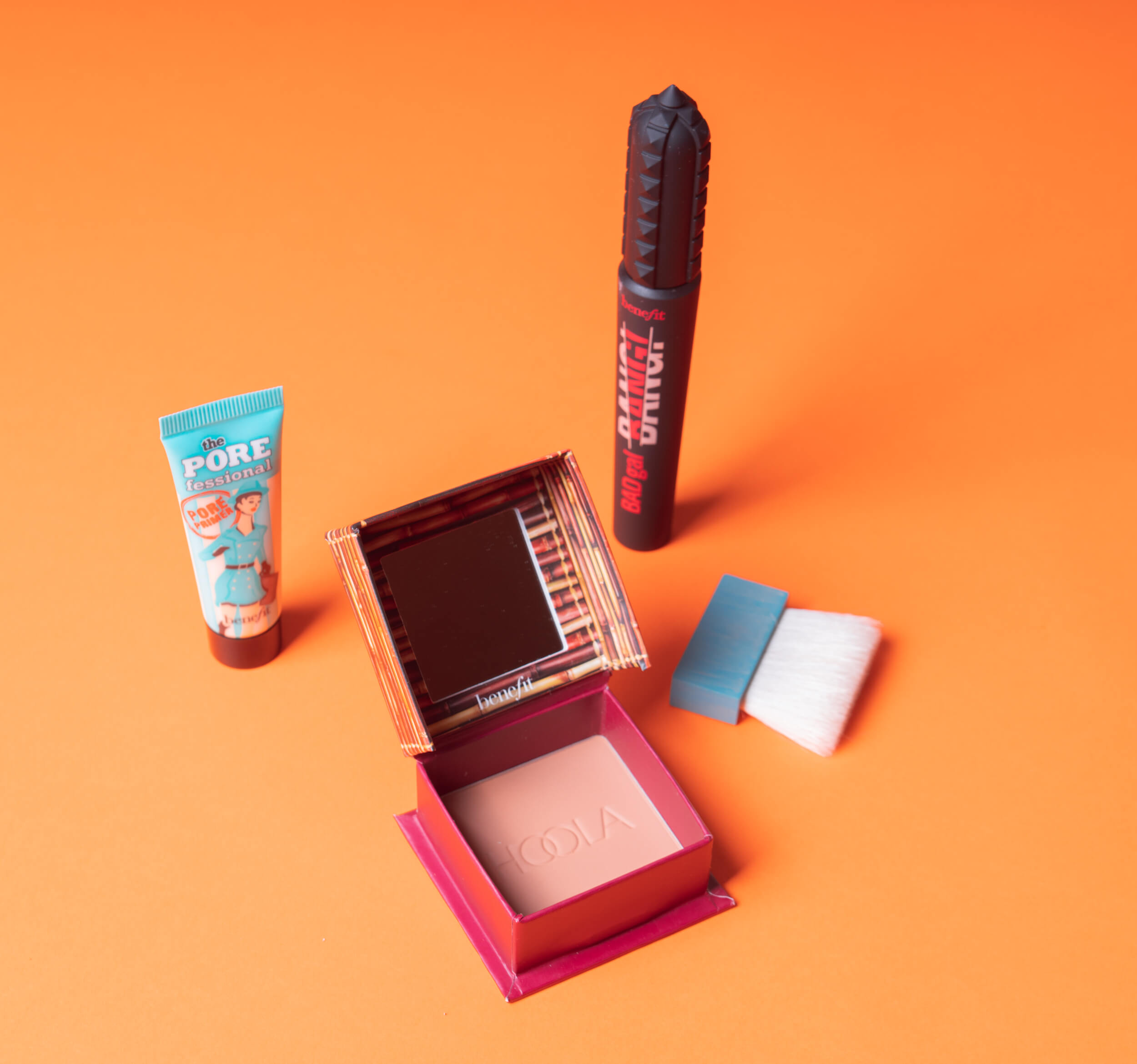 Still on the makeup sets, if you want to try KVD Vegan Beauty for the first time, or you have been in love with it for a long time and want to have the absolute must-haves of the brand, this is the kit for you. It includes the famous Tatoo Liner, Go Big or Go Home mascara, and the world-famous best-selling Everlasting in Outlaw liquid lipstick. All in Kitten Mini version.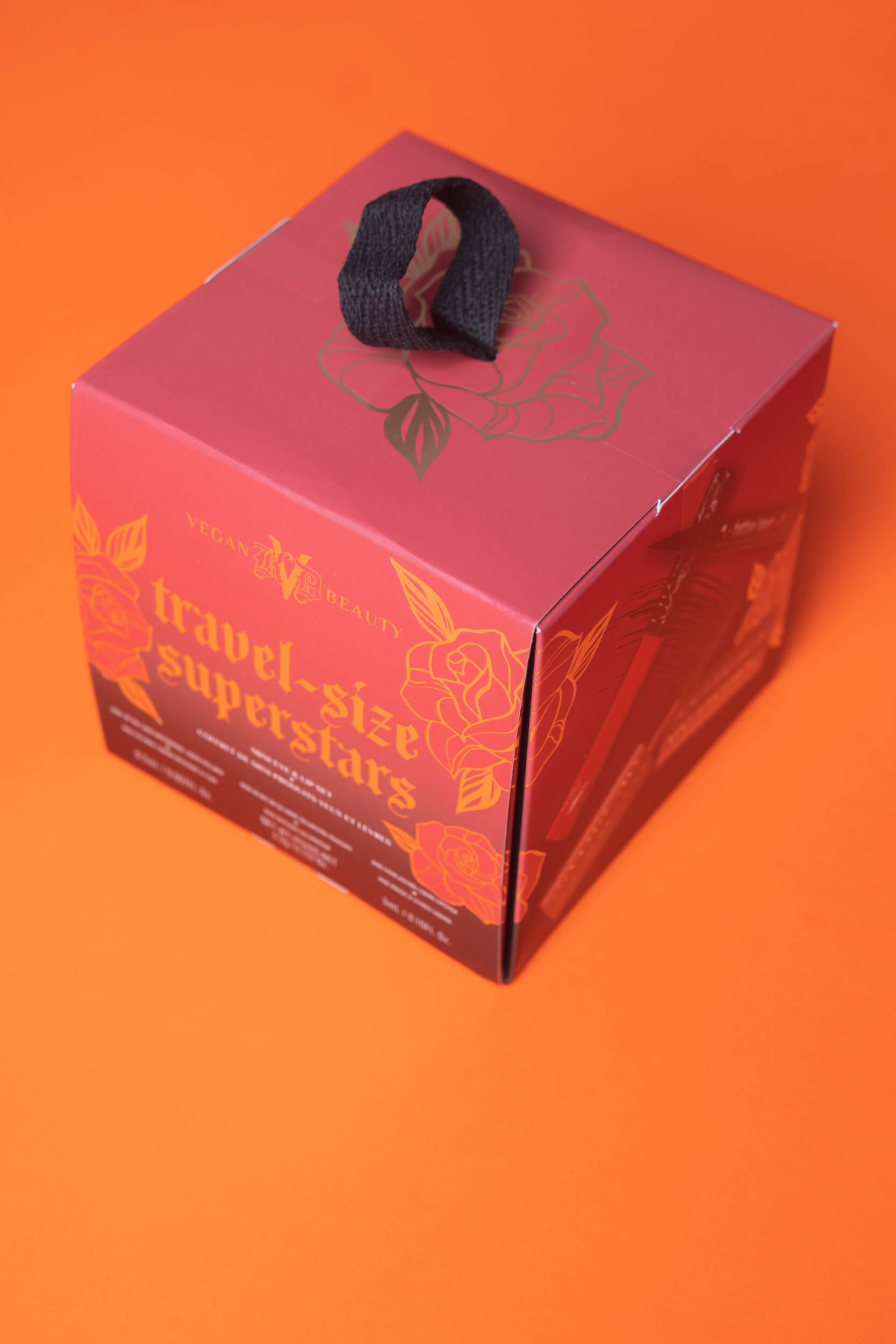 If, on the other hand, we are talking about skincare and you are Clinique enthusiasts and therefore you are great lovers of Moisture Surge, you cannot miss this set which contains a full version of the cream, an eye contour and a mask for the night, always Moisture Surge. Do you need Moisture? Then you can't go wrong here.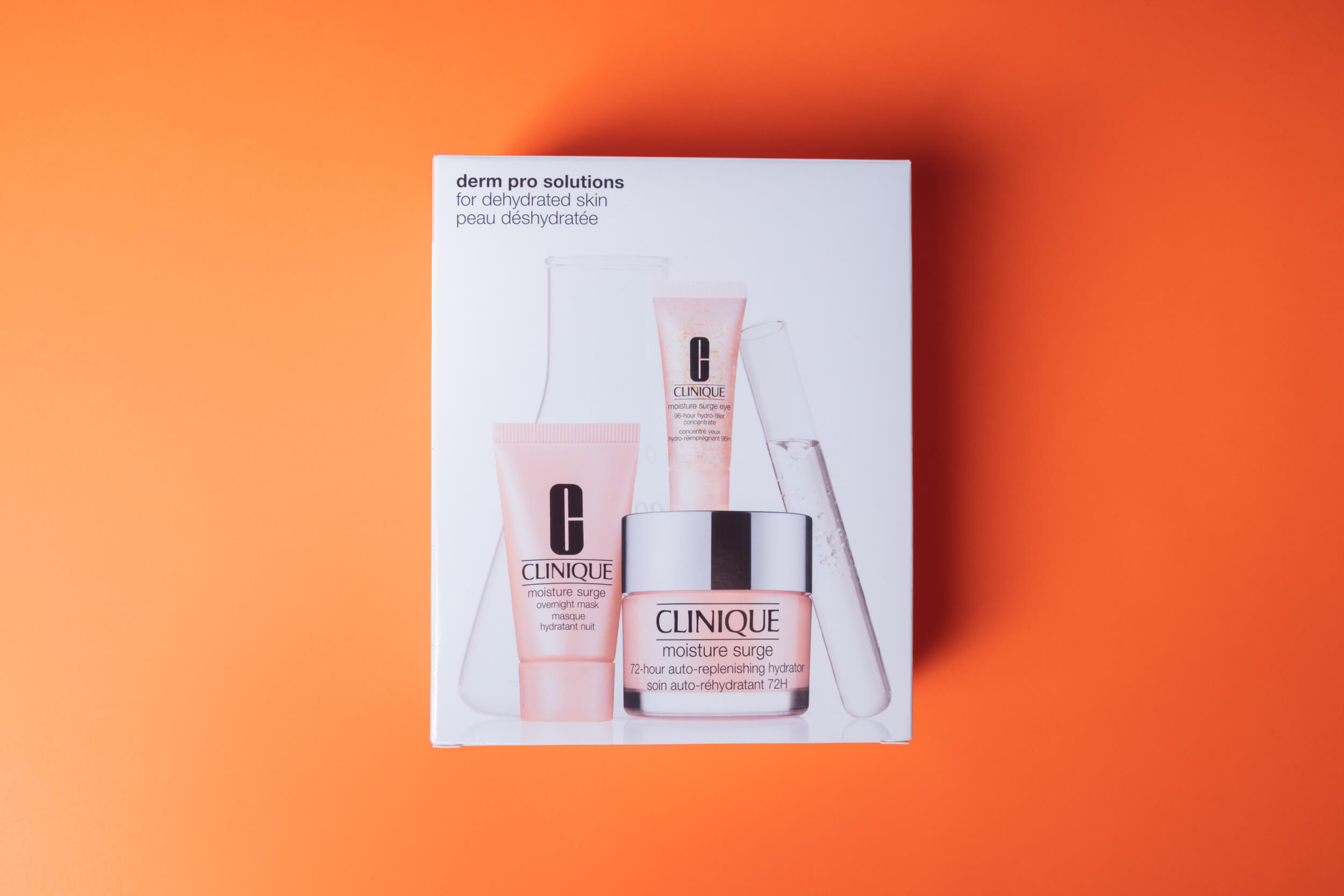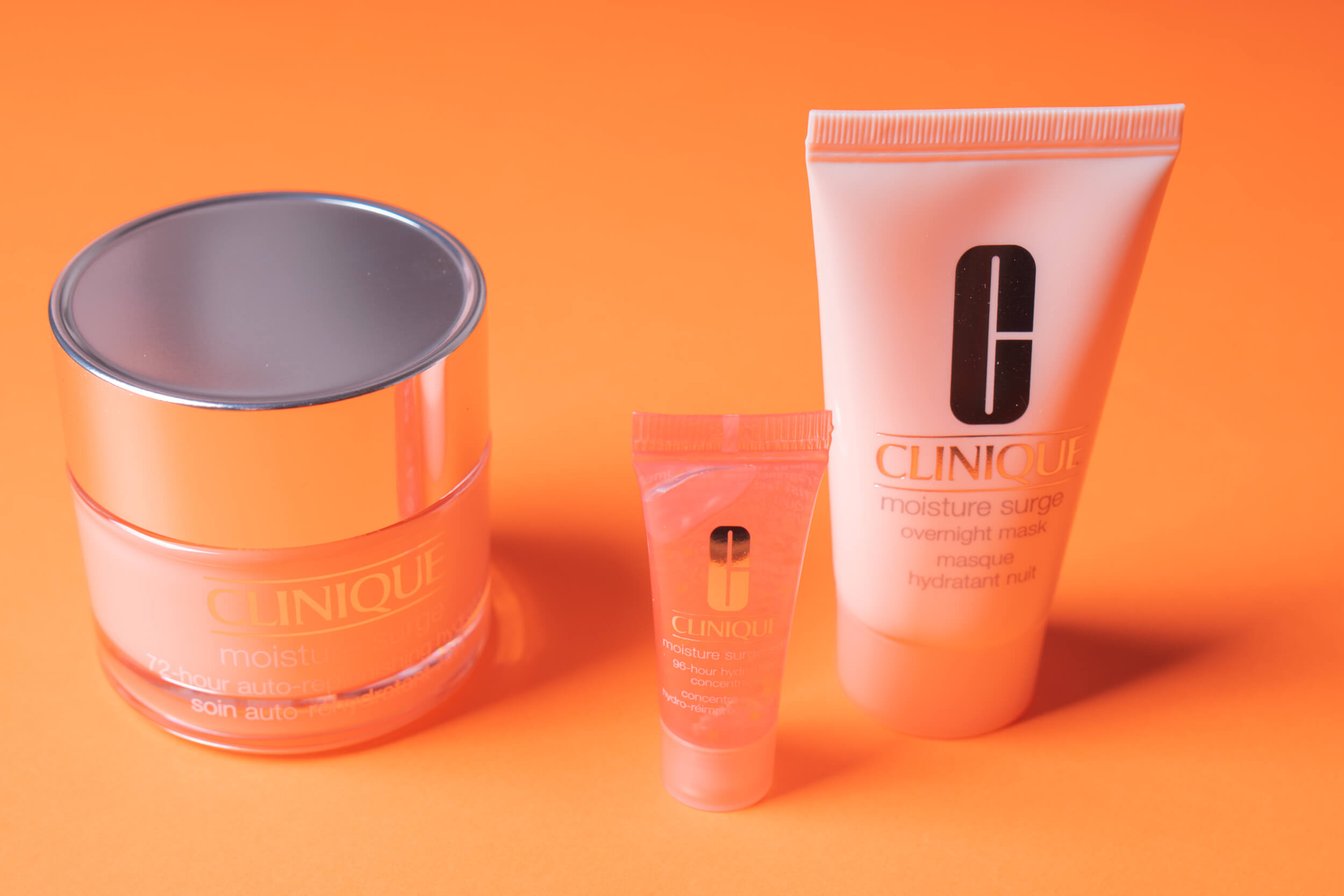 A little skincare, a little bodycare: this set is popular for its completeness and its indisputable quality. But not only that: that Body Bomba body cream is very moisturizing and absorbs quickly and has a wonderful, unique lemon scent. Stupendous. Also, you will find two other products that are a bomb (in travel size) the True Cream Moisturizing Bomb for the face and the Moisturizing Eye Bomb for an eye contour that could not be more hydrated. All signed Belif, of course.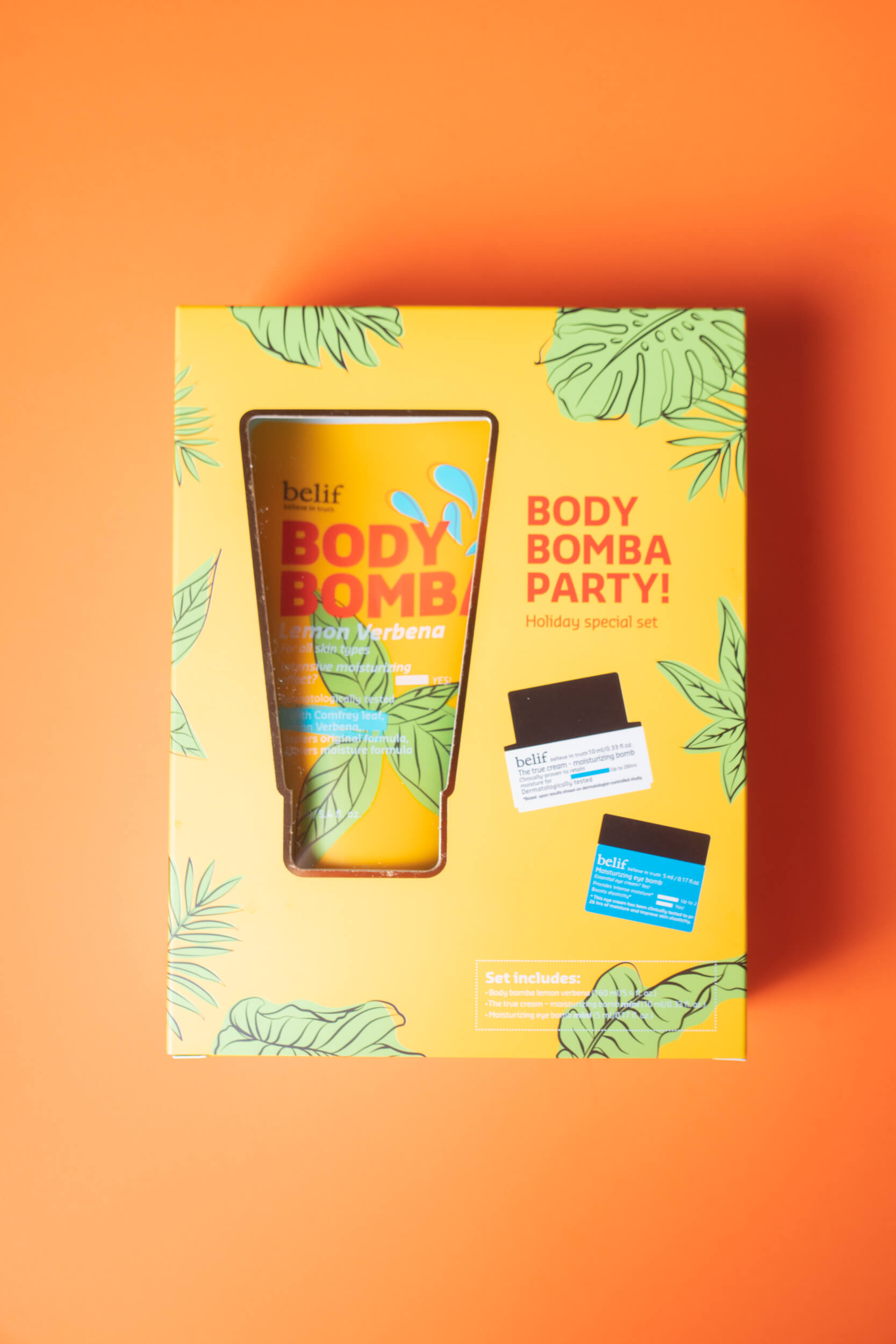 We don't even need to introduce it to you: this gift set contains an icon. We are talking about Darphin Paris Intral serum. The serum for all seasons, all skin types and that works wonders for those who suffer from reddened, delicate skin or that's sensitive to all the other serums in the world. We're not joking when we say we're going through the fifth bottle of our life… or maybe is the sixth? So, when we saw that there was a box dedicated to it, we couldn't help but tell you about it: it contains an Intral Full-Size serum, the Crème Apaisante Intral face cream and a wonderful chamomile teeny-tiny oil. If you have never tried Darphin Paris oils, now is the right time. And what's more is that this set is simply inviting us to do one thing: relax.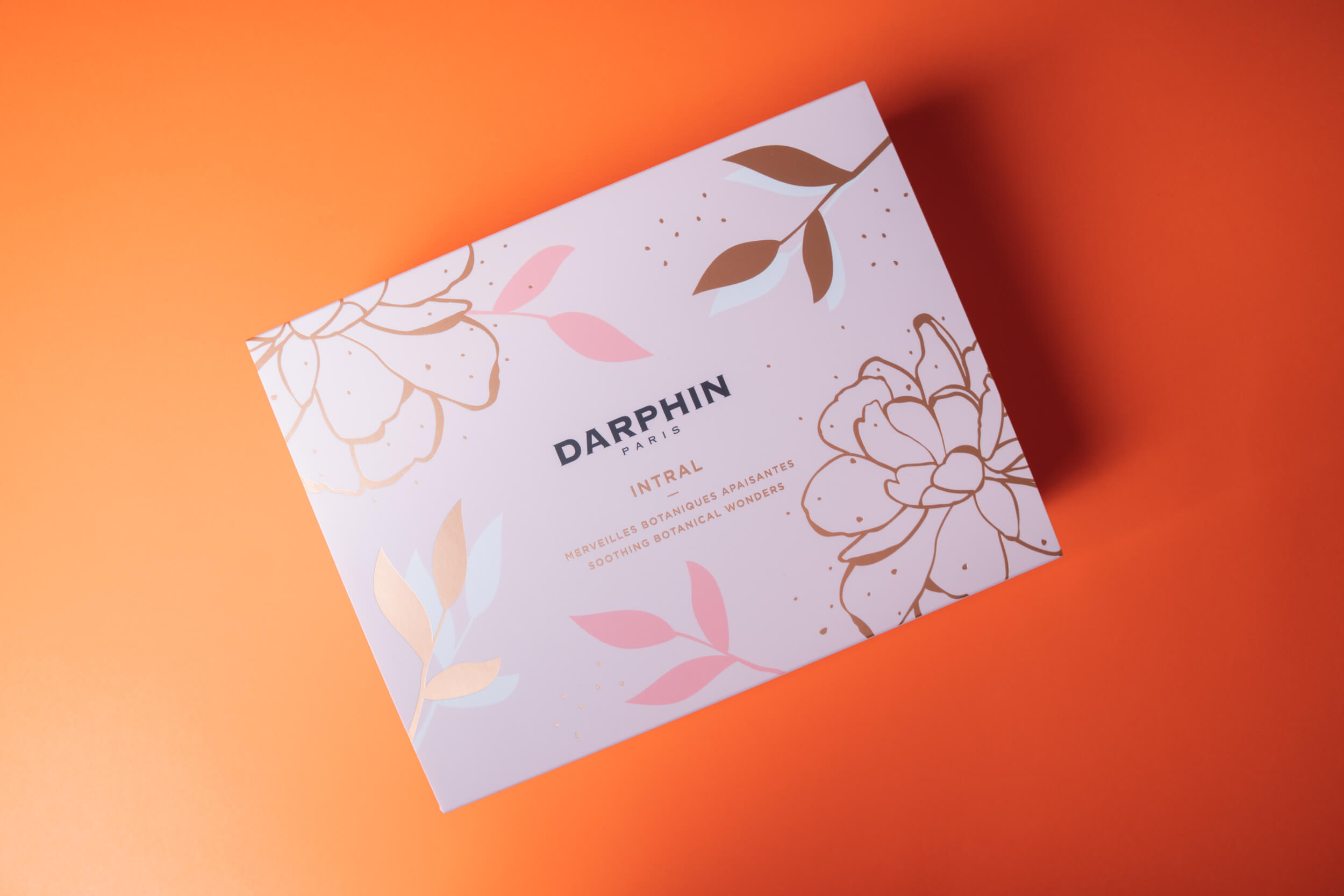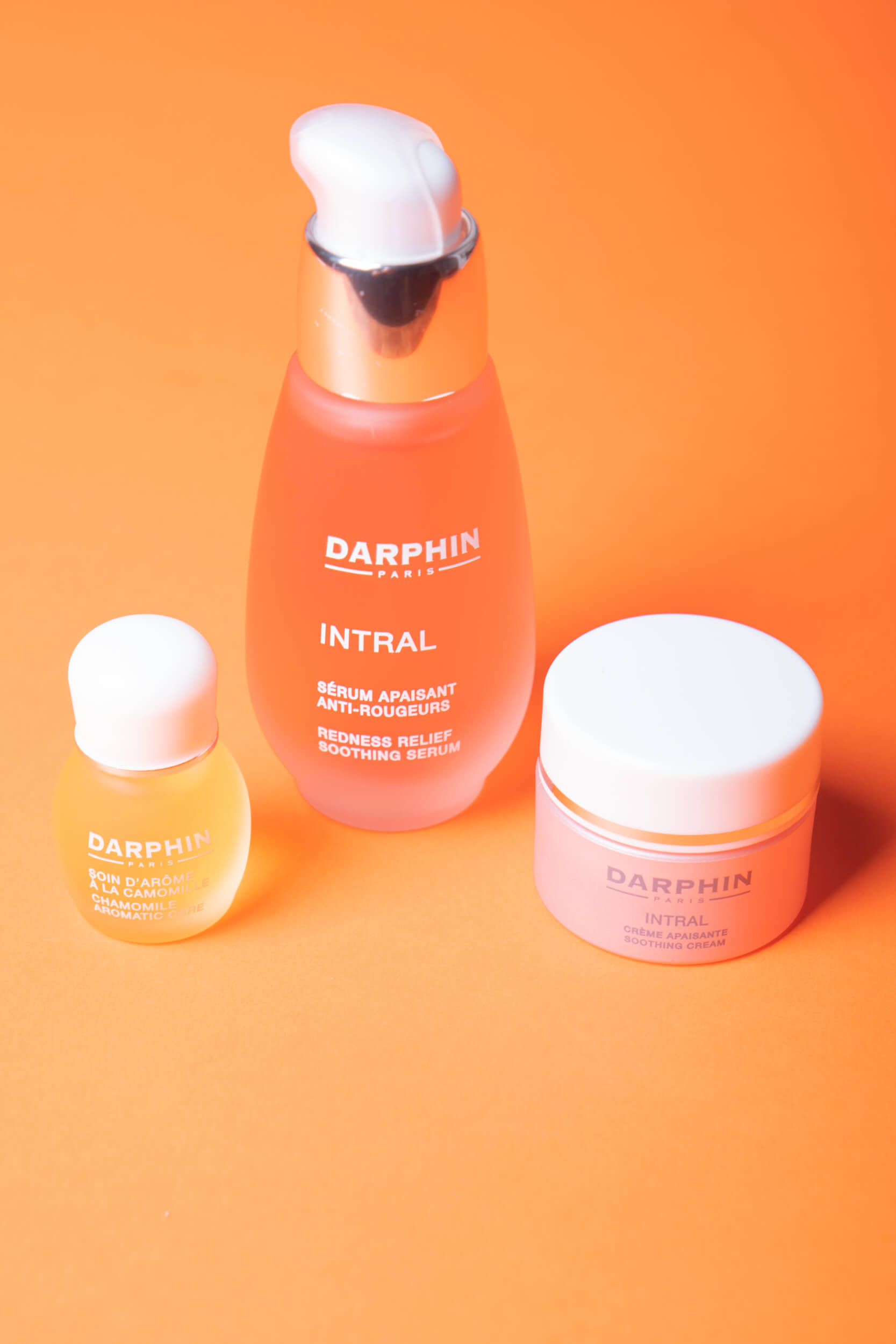 Last, but not least, the Fresh gift set. This is our favorite among the brand's ones and is budget-friendly, even for a gift. In the meantime, look at the packaging, we wouldn't want to throw it away and it will make a great impression among all the others. This kit contains the famous Soy Face Cleanser, the product that has made this brand reach for the stars, and a small balm, the Sugar Mint Rush, to always keep in your bag for moisturized lips all winter long.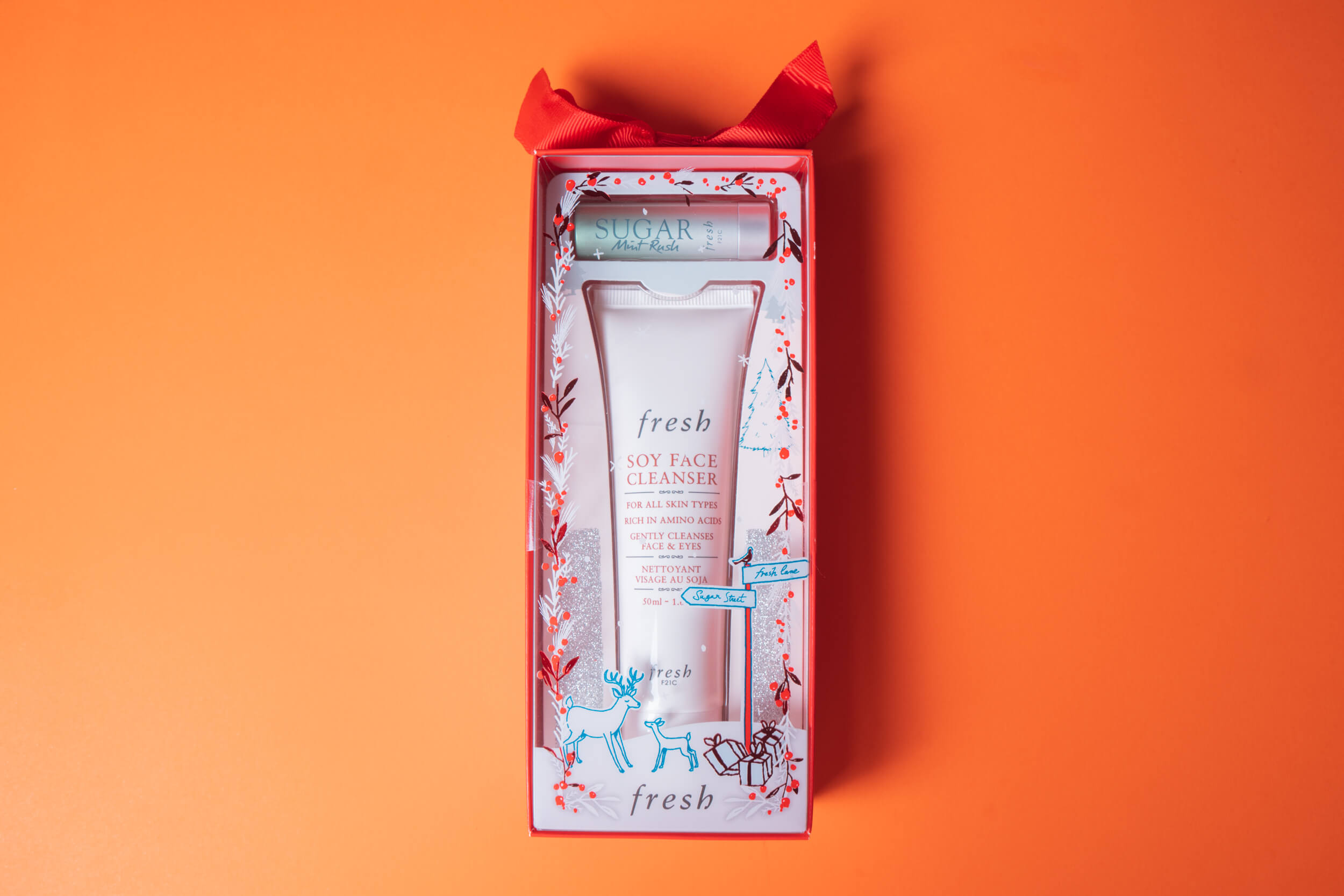 BEAUTY CHRISTMAS GUIDE – THE GLOSSES
Powerful Lip Shine by Zoeva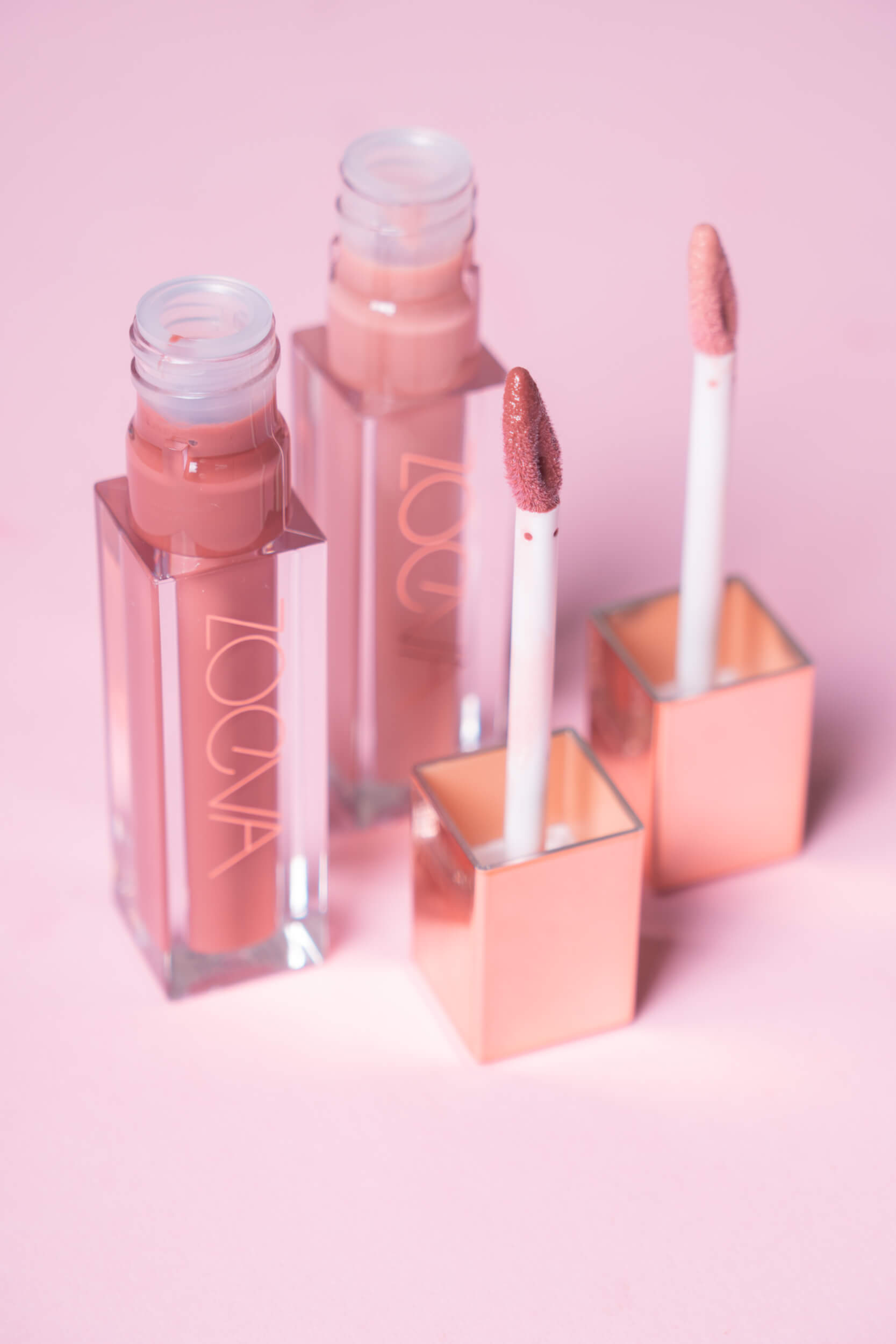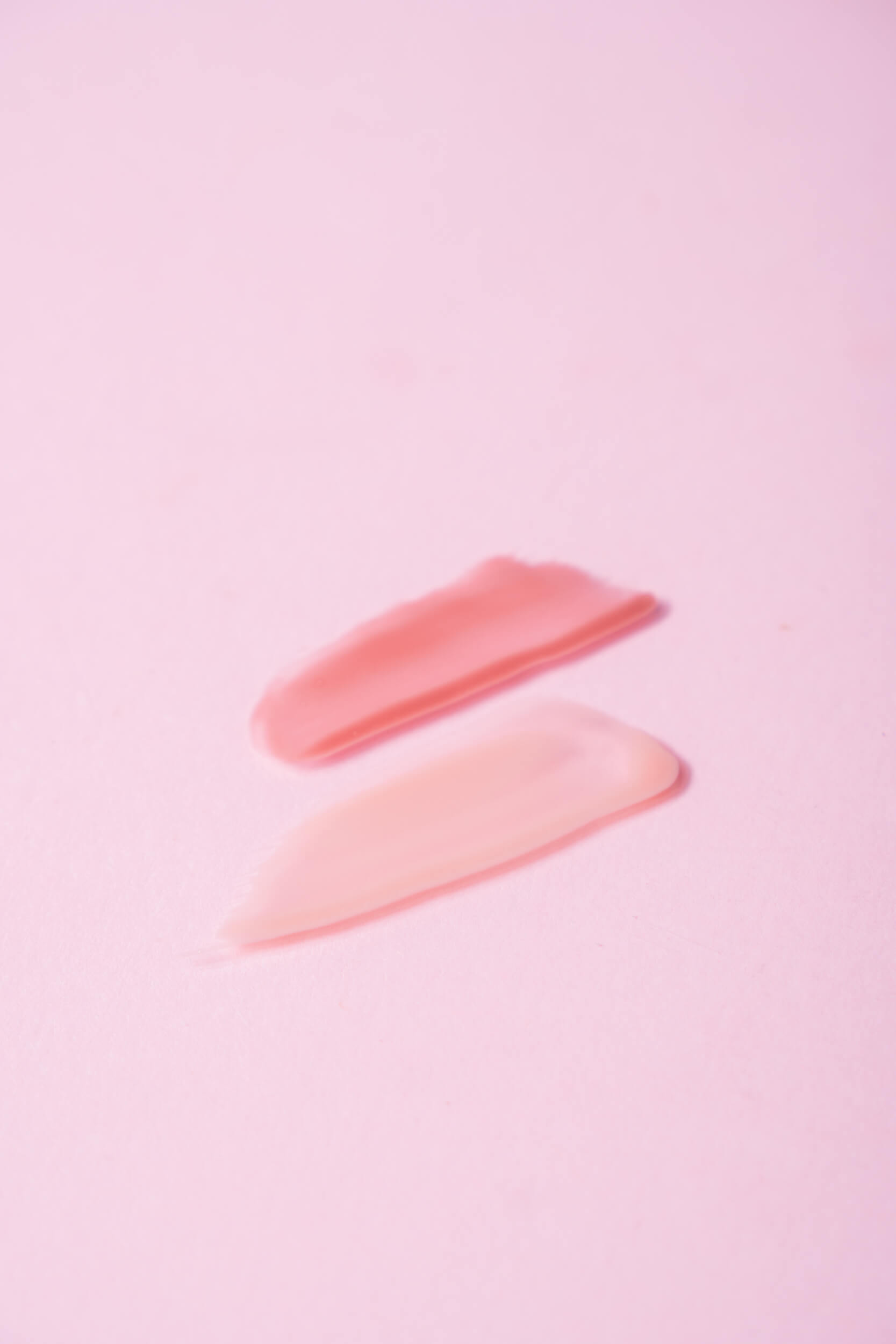 We can no longer deny it: the 90s are back on our lips. But they did so in their best possible version: bringing with them a selection of incredible glosses. These from Zoeva, the Powerful Lip Shine ones are really powerful and they really shine. We like their dense yet subtle texture and what we like even more is the color selection. Here we have chosen for you the pinkish-gray Walk with Me (very difficult to find) and the more intense mauve pink, Dance with Me. Their reflective power is truly incredible.
Pro Kiss'R Luscious Lip Balm by Fenty Beauty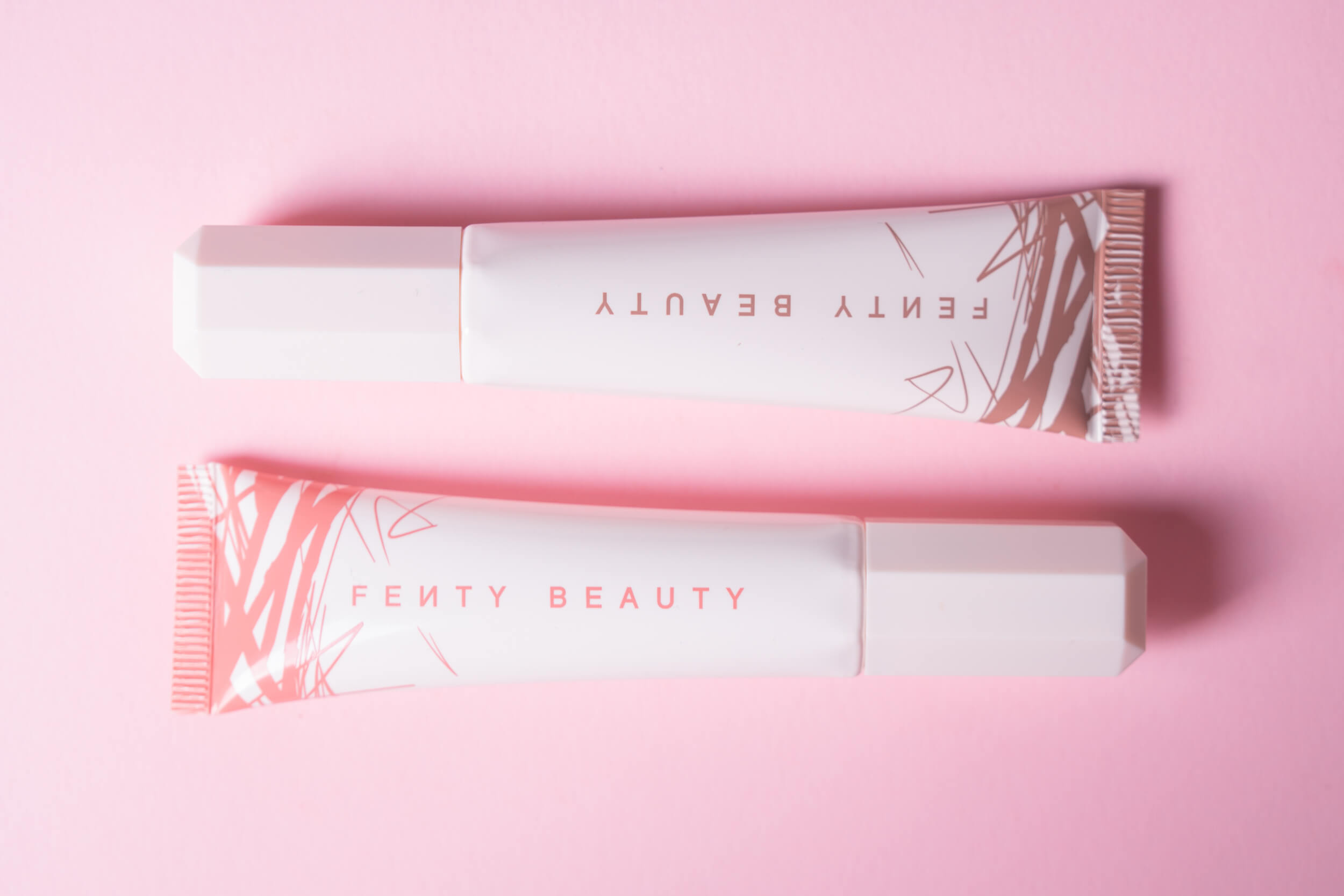 Here we are talking about a whole other texture, very full-bodied, which fills the lips; it's super bright and, at the same time, nourishing. While they look like glosses, they are actually super creamy lip balms with a formula based on shea butter and mango seeds. Beautiful when applied over your lipstick or even alone, we especially love the two Latte Lips colors, a pink with a hint of brown and Cocoa Drizzle, an intense brown but that looks great on everyone, even on lighter complexions.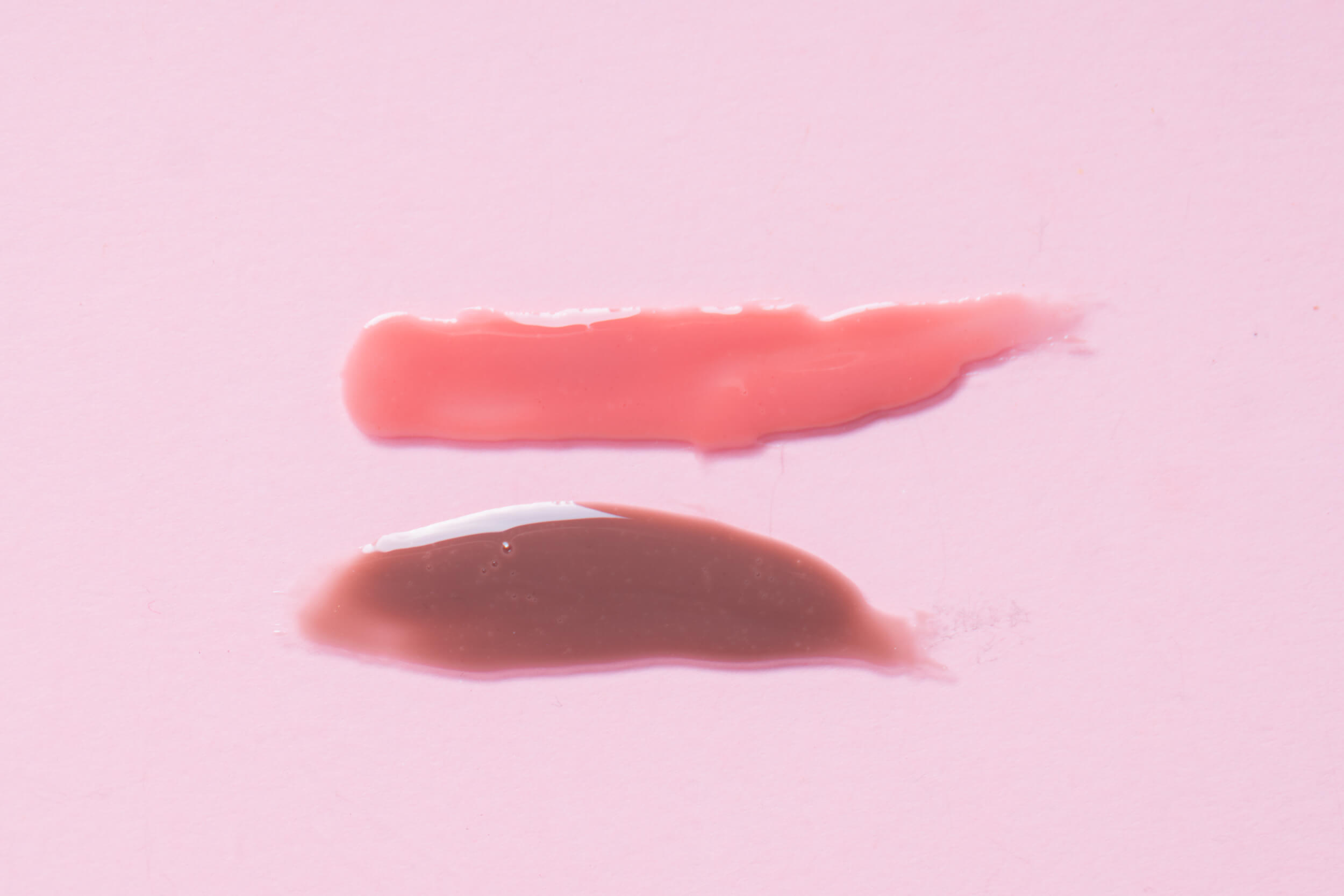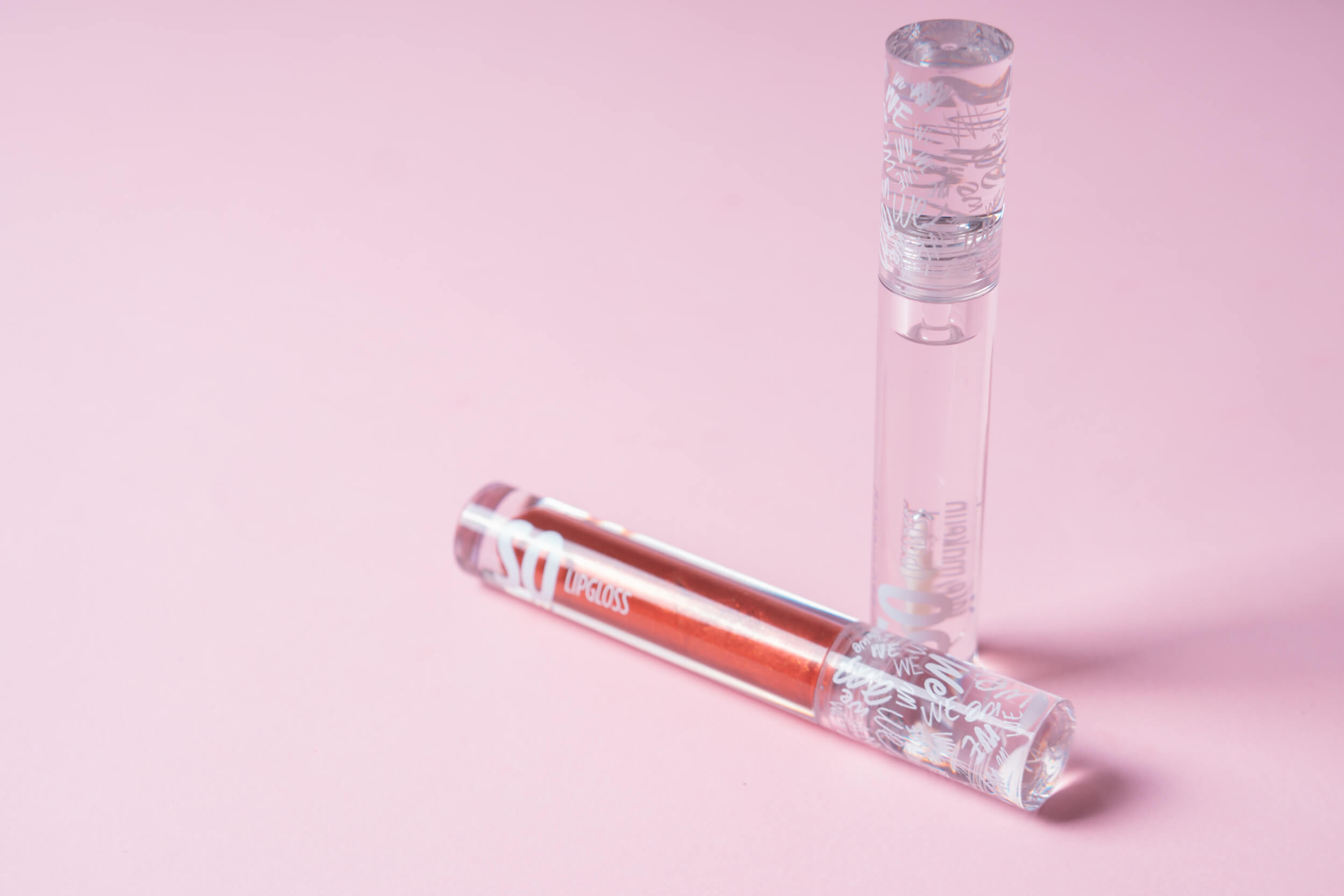 We went crazy for the So Lip Glosses at first glance and when we moved on to the first swatch, the love-match was sealed. There are unique colors to choose from, different and super bright finishes but we also fell in love with the transparent one that transforms each lipstick into something more. And then, finding a transparent gloss (01) that is really beautiful and long-lasting is not an easy task. The other one we are talking about is 07, a great favorite, a super-lacquered shimmer red color that will accompany you through the Holidays. Ah, and most importantly: these lip glosses last longer on the lips than most of the glosses we have tried in our life. And they have anti-aging and volumizing properties. Anything else? Maybe yes.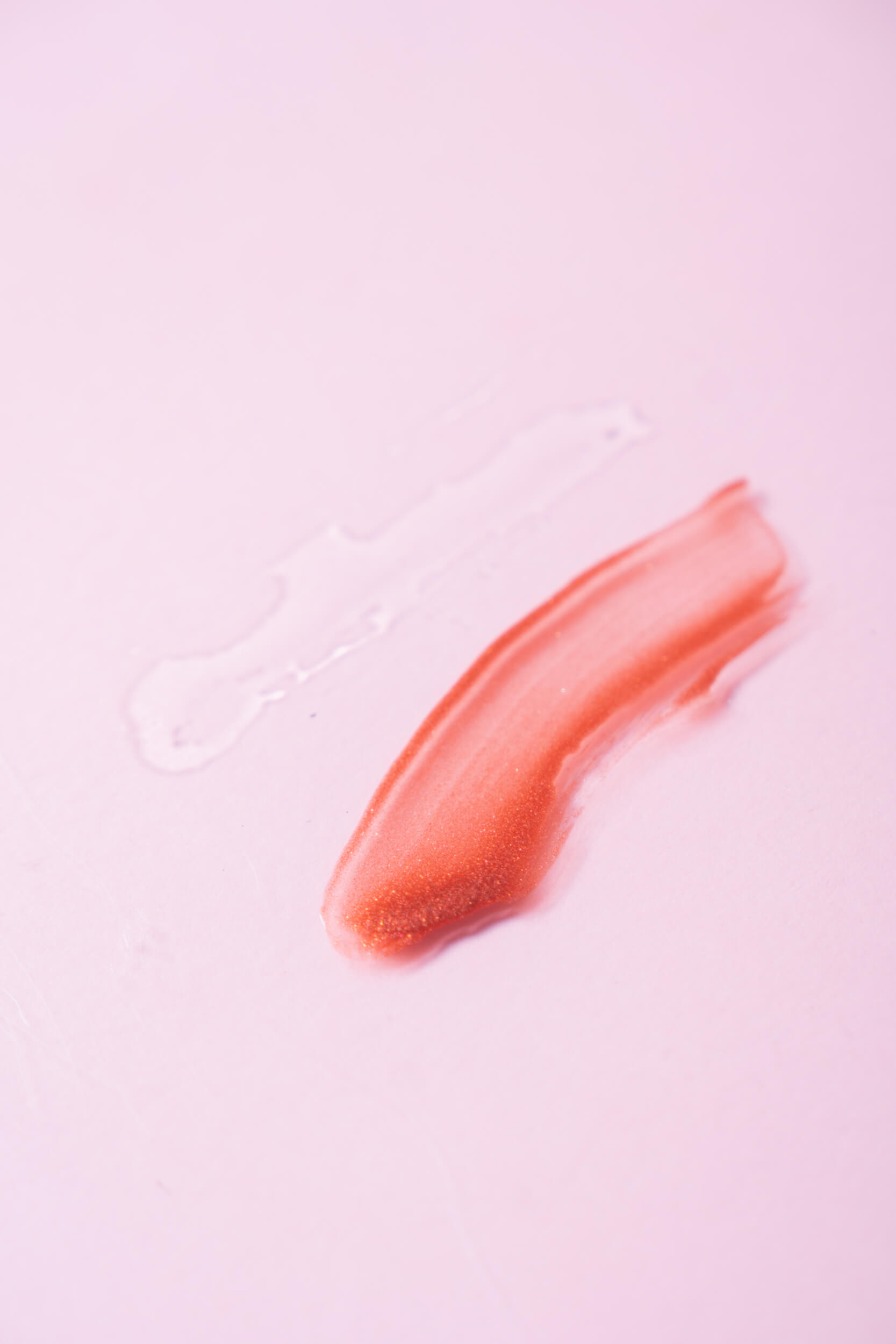 BEAUTY CHRISTMAS GUIDE – BODY PRODUCTS
N°5 Body Cream by Chanel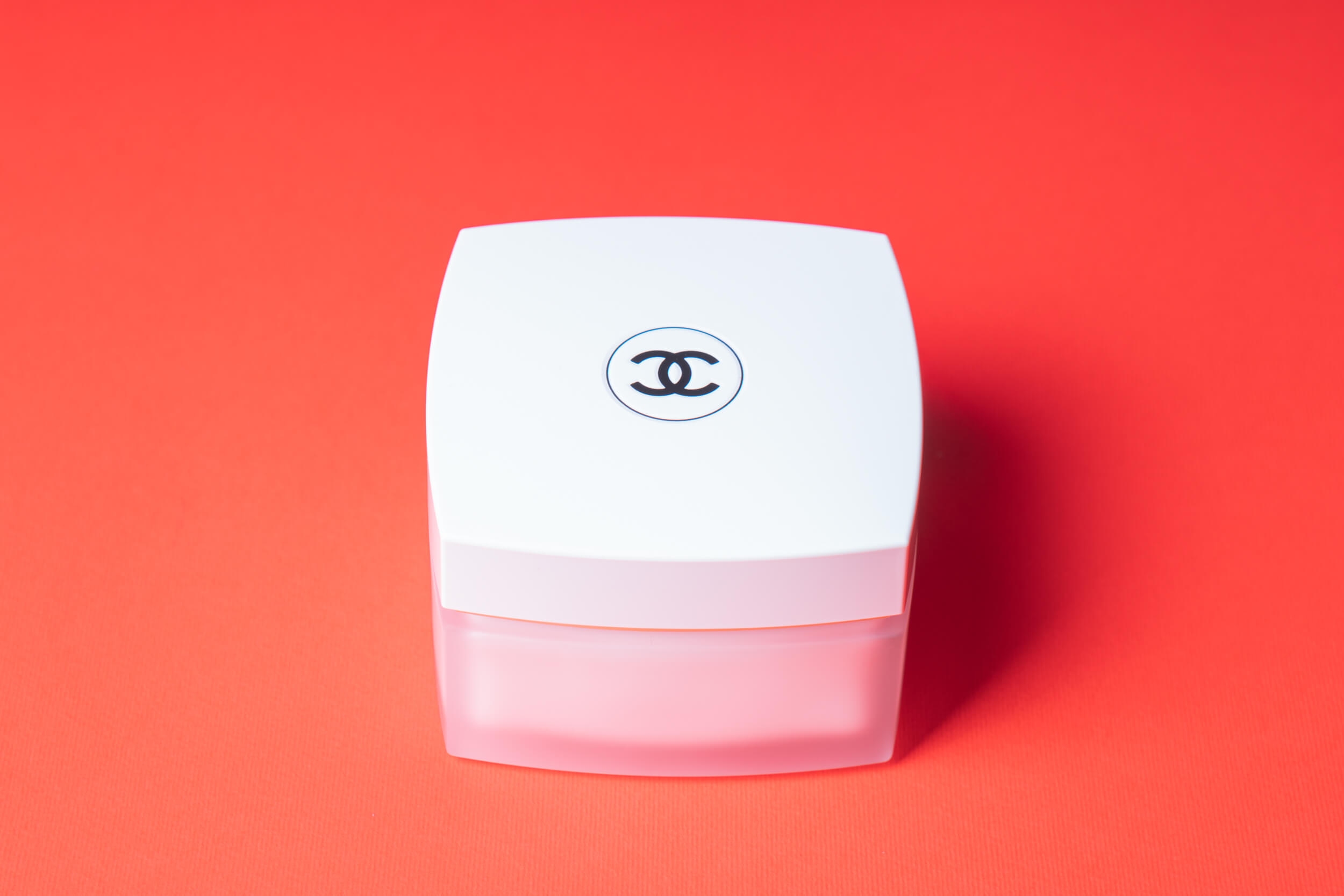 This body cream is the perfect gift for those who love the famous Chanel N°5 perfume but it is also a perfect gift for all the great lovers of very nourishing body cream with an intense fragrance. We don't like perfumes that are too invasive but this is not and its texture is truly dreamy. Soak your body skin every time you leave the shower with this pampering treat for dry skin, enriched with an active ingredient of rose and jasmine. Be aware, this is not the typical "mom" body cream, it is much more and it will be easy to become addicted.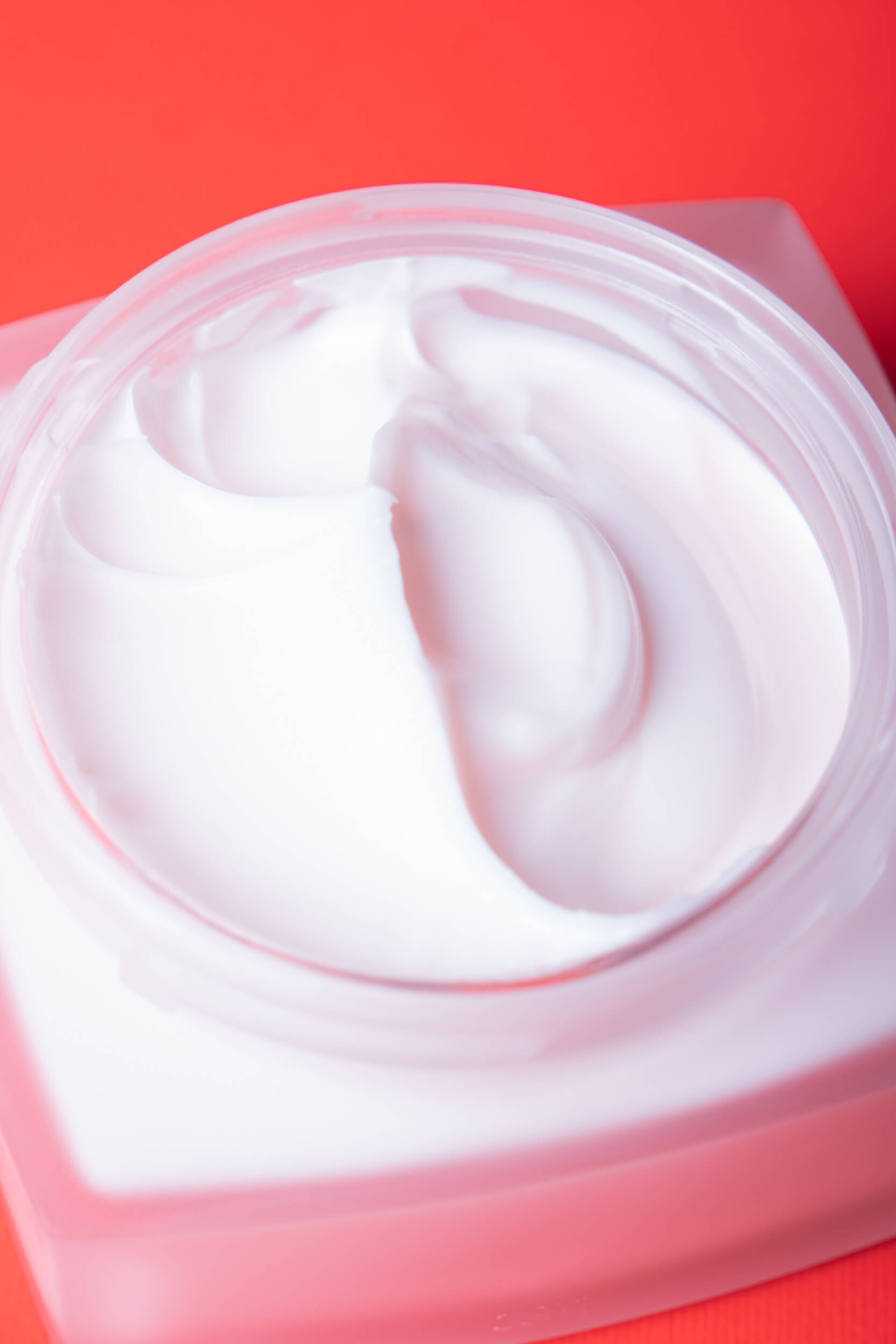 Pearl Body Serum by Julisis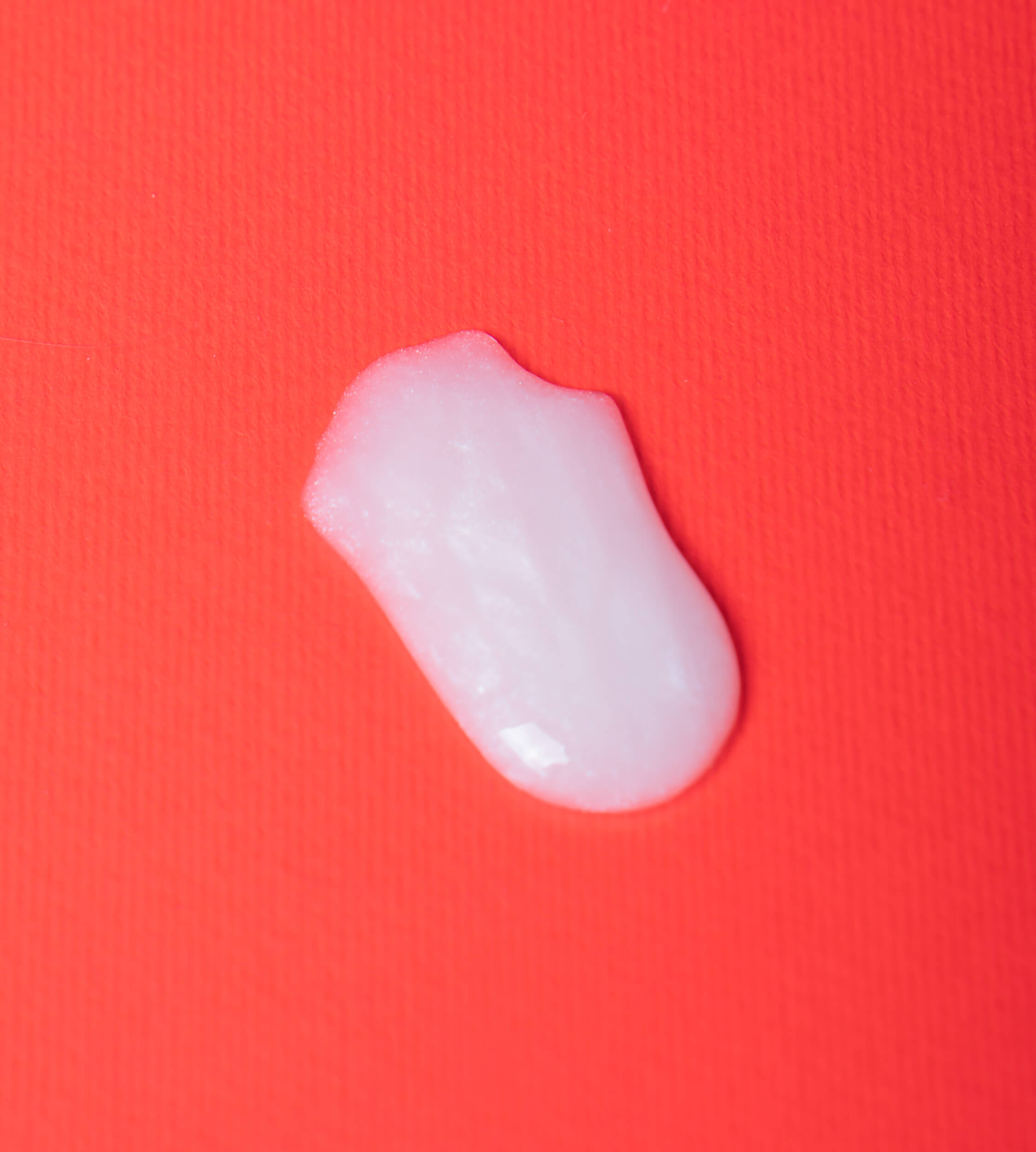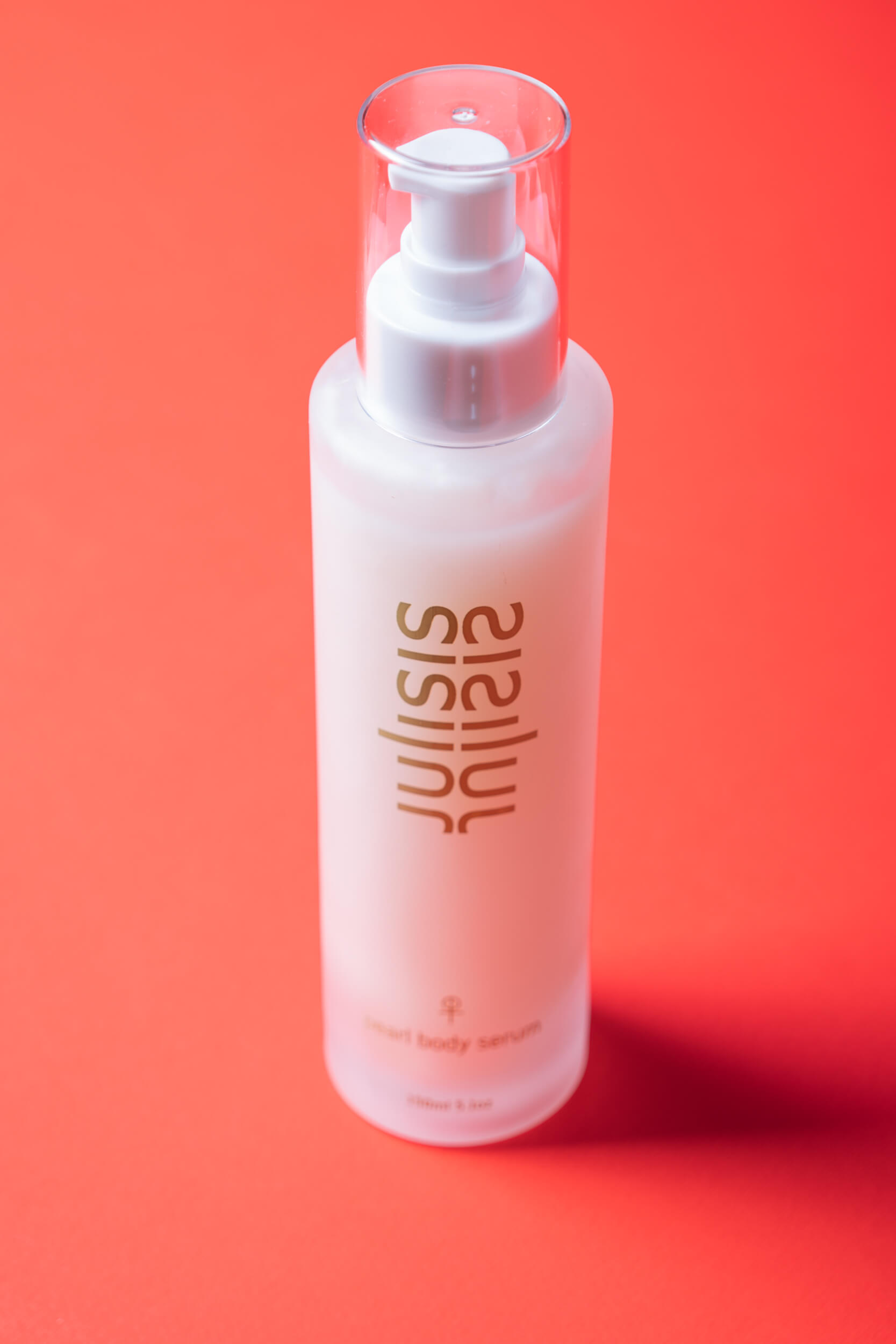 Why are we not used to putting the serum on the skin of our body while for our face it is what we always do? Well, we should do just that: first, a nice serum that deeply hydrates and regenerates your skin and then your body cream or lotion. We fell madly in love with this body serum that has an intense minty and botanical scent that really brightens your skin without being shimmer or glitter and has a liquid texture that is velvety on the skin at the same time. It dries quickly but leaves the skin soft. Its formula is made with extracts of chestnut flowers, bark, calendula, blue and orange algae. A paradise. Even the opaque glass packaging is simply a marvel.
The Ritual Of Ayurveda Foaming Shower Gel by Rituals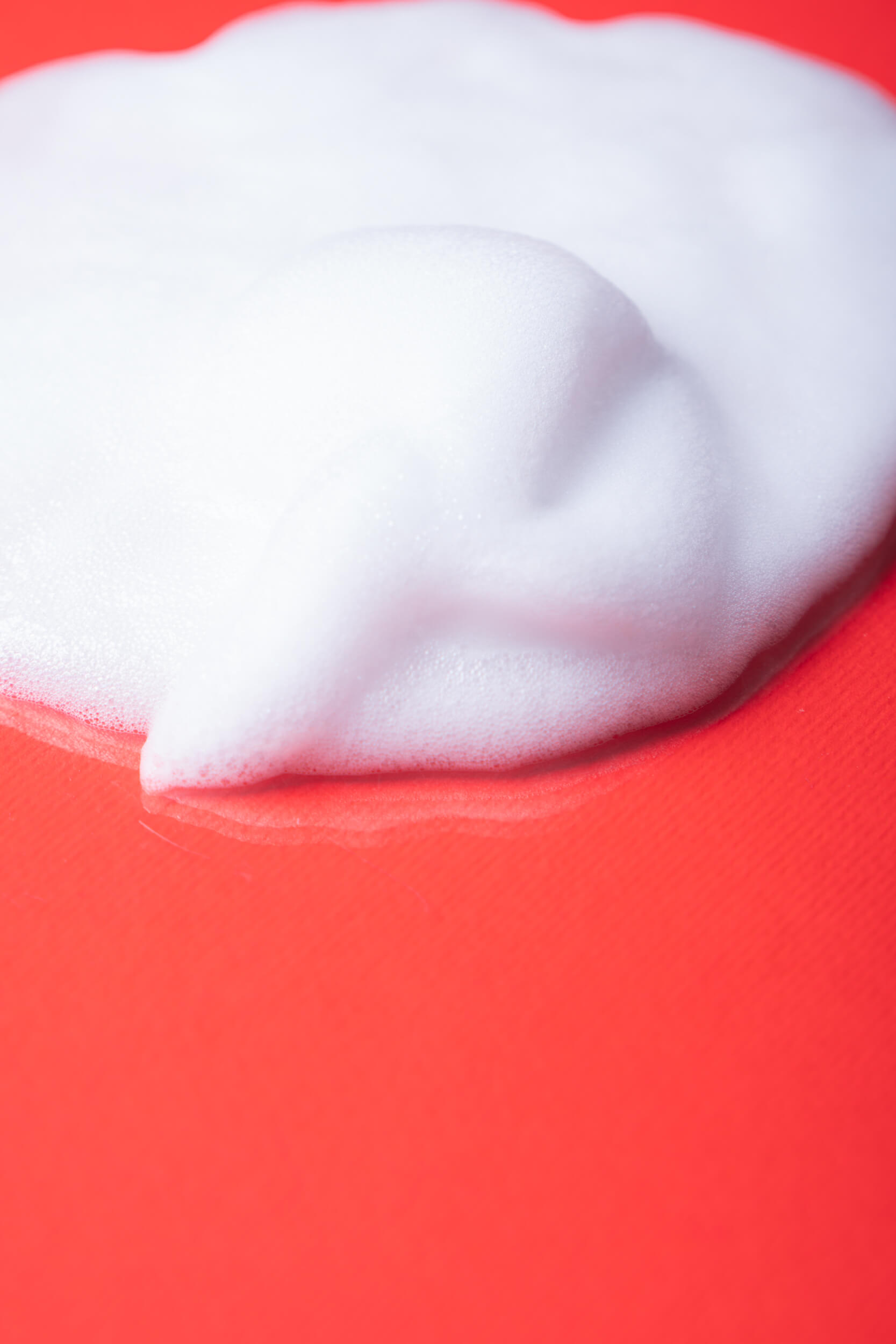 Another product for the body. But this time we are talking about one to use in the shower: this shower gel, which turns from a gel into a light foam is perfect for a cuddle even in the shower. A scent of Indian Rose and Sweet Almond Oil: let yourself be "hugged" by this cloud which, as the brand itself says, is made to do good for the body but also for the soul, simply by taking a moment for yourself and breathing in the most relaxing scents.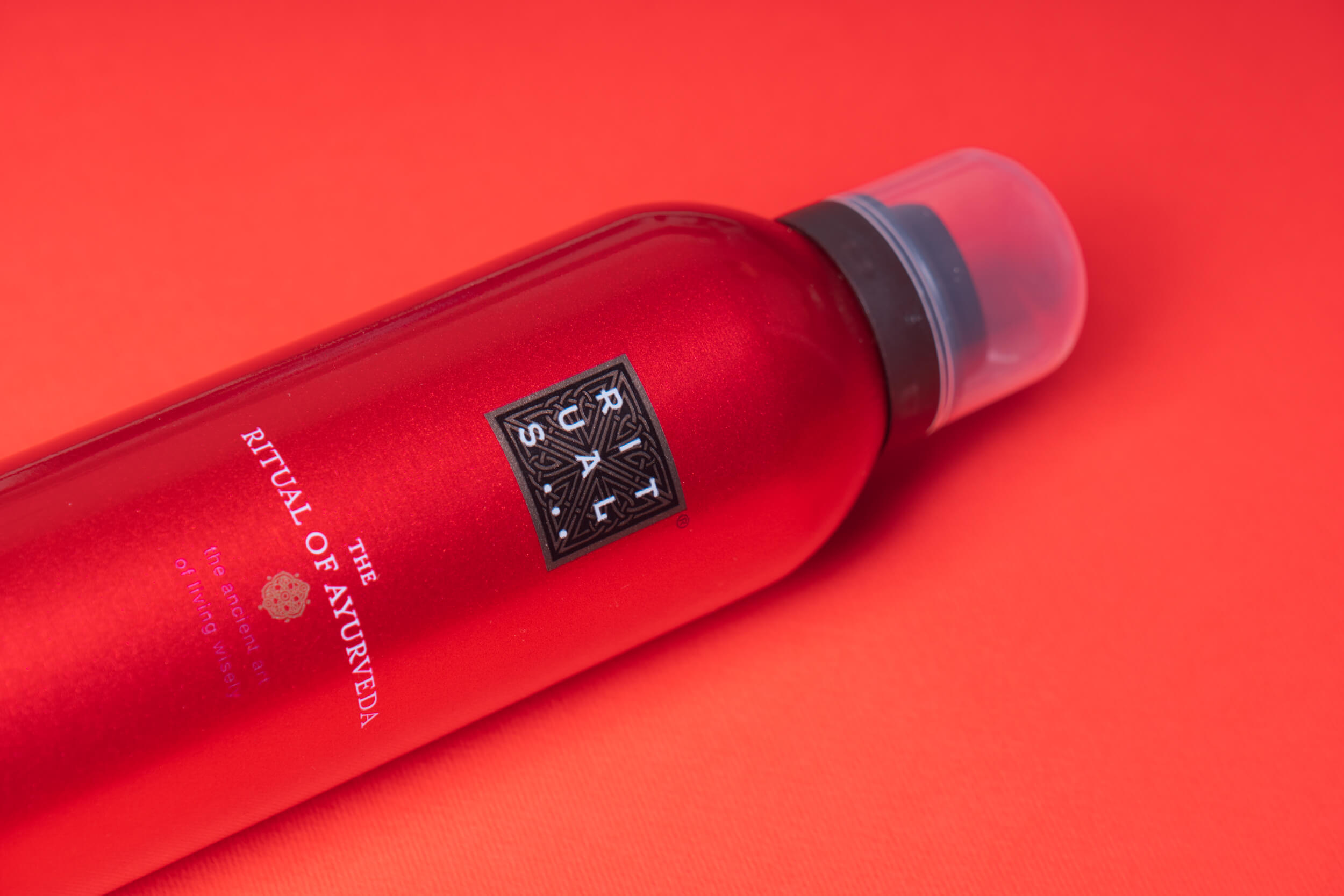 BEAUTY CHRISTMAS GUIDE – DRY SKIN? NOT A PROBLEM
Ultra Comforting Face Balm Rêve de Miel by Nuxe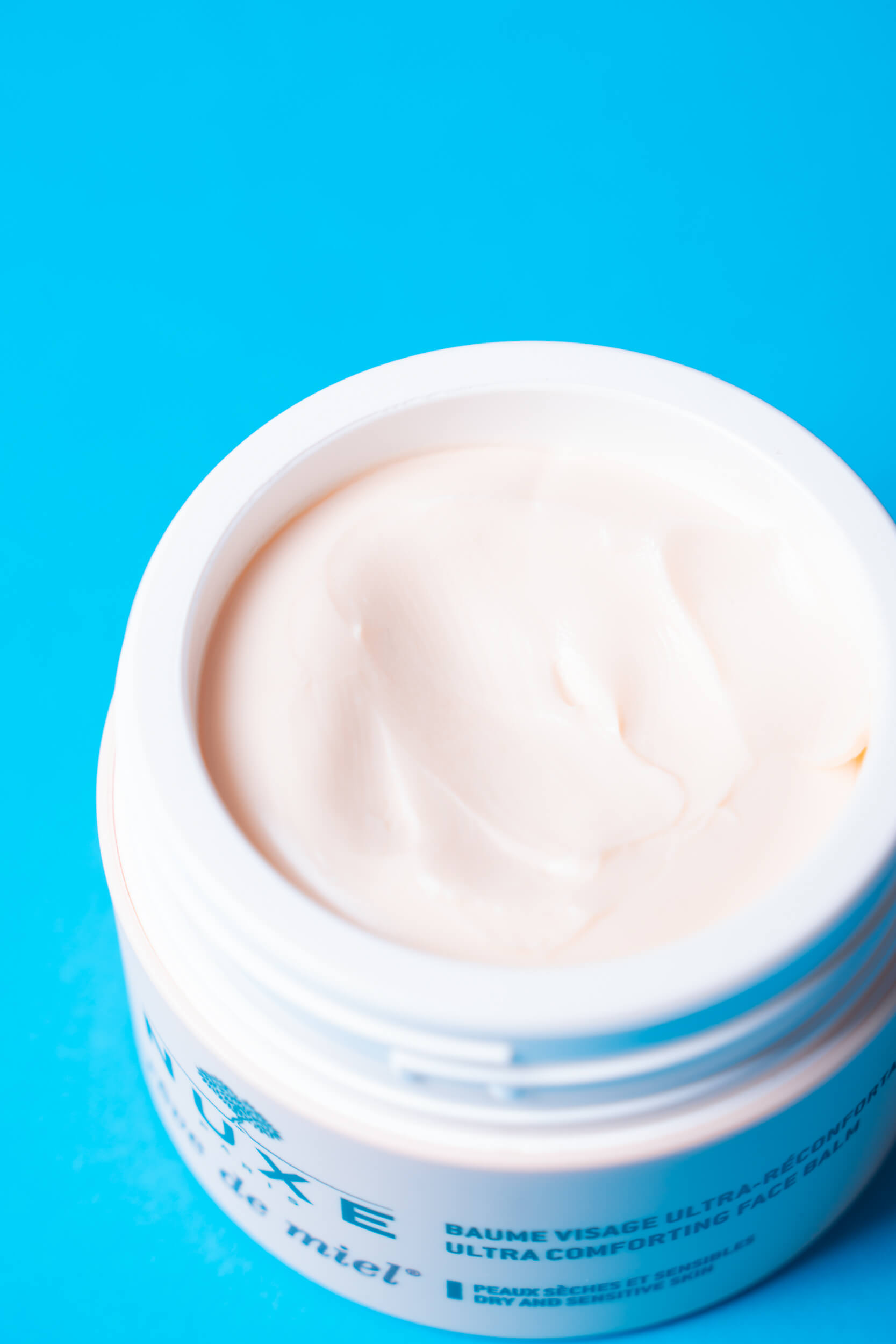 This category of products is for those with dry skin and for those who love rich textures, to fight the winter cold and give new life to dehydrated skin. Let's start with this product which is a super intense face balm: a concentrate of honey, propolis and precious oils. If you have already tried Nuxe's famous honey lip mask/ lip balm, you can't help but love this cream with an ultra-velvety balm texture. We like to apply it in the evening, as the last step of our skincare routine on the face and neck.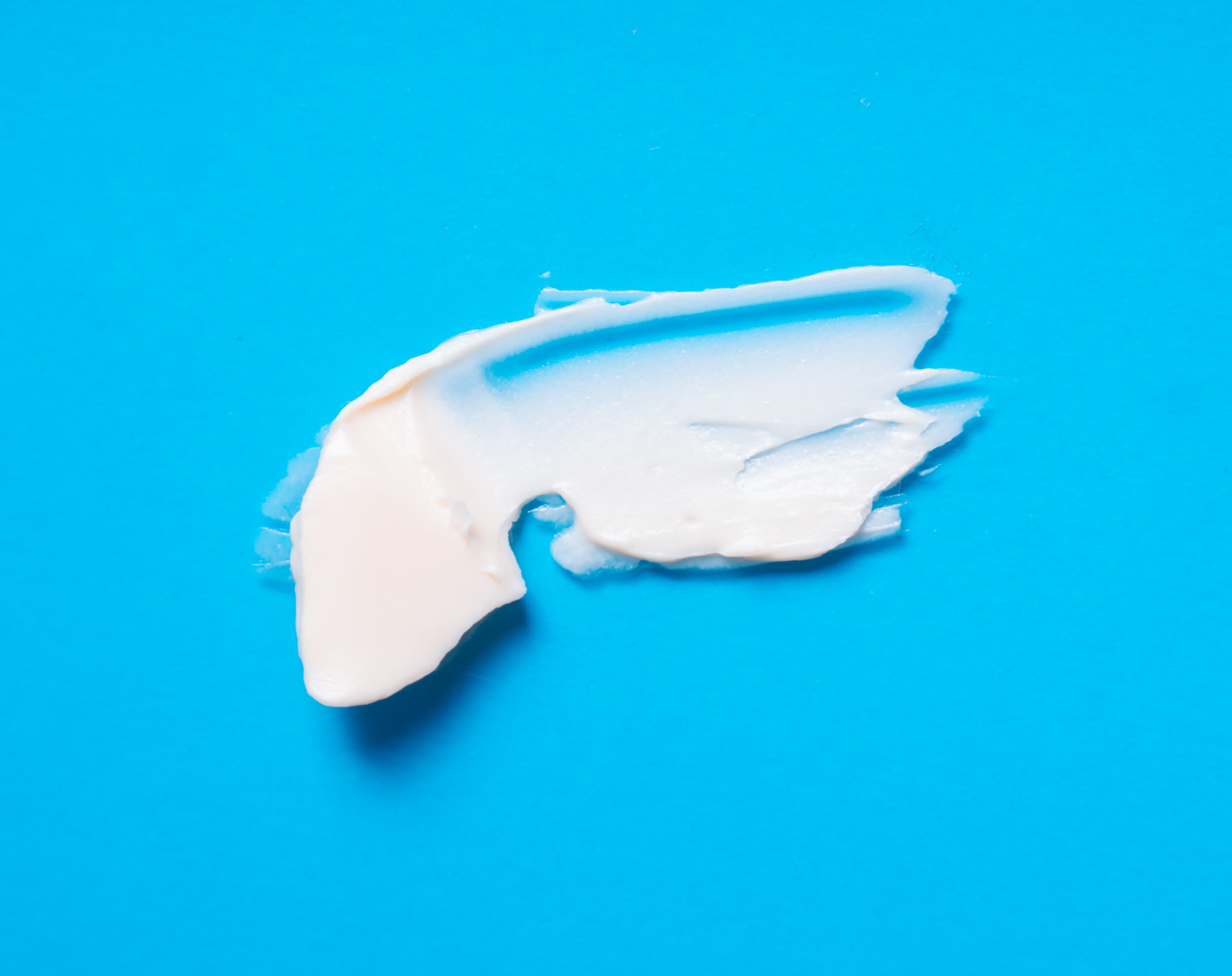 Lip Sleeping Mask Vanilla by Laneige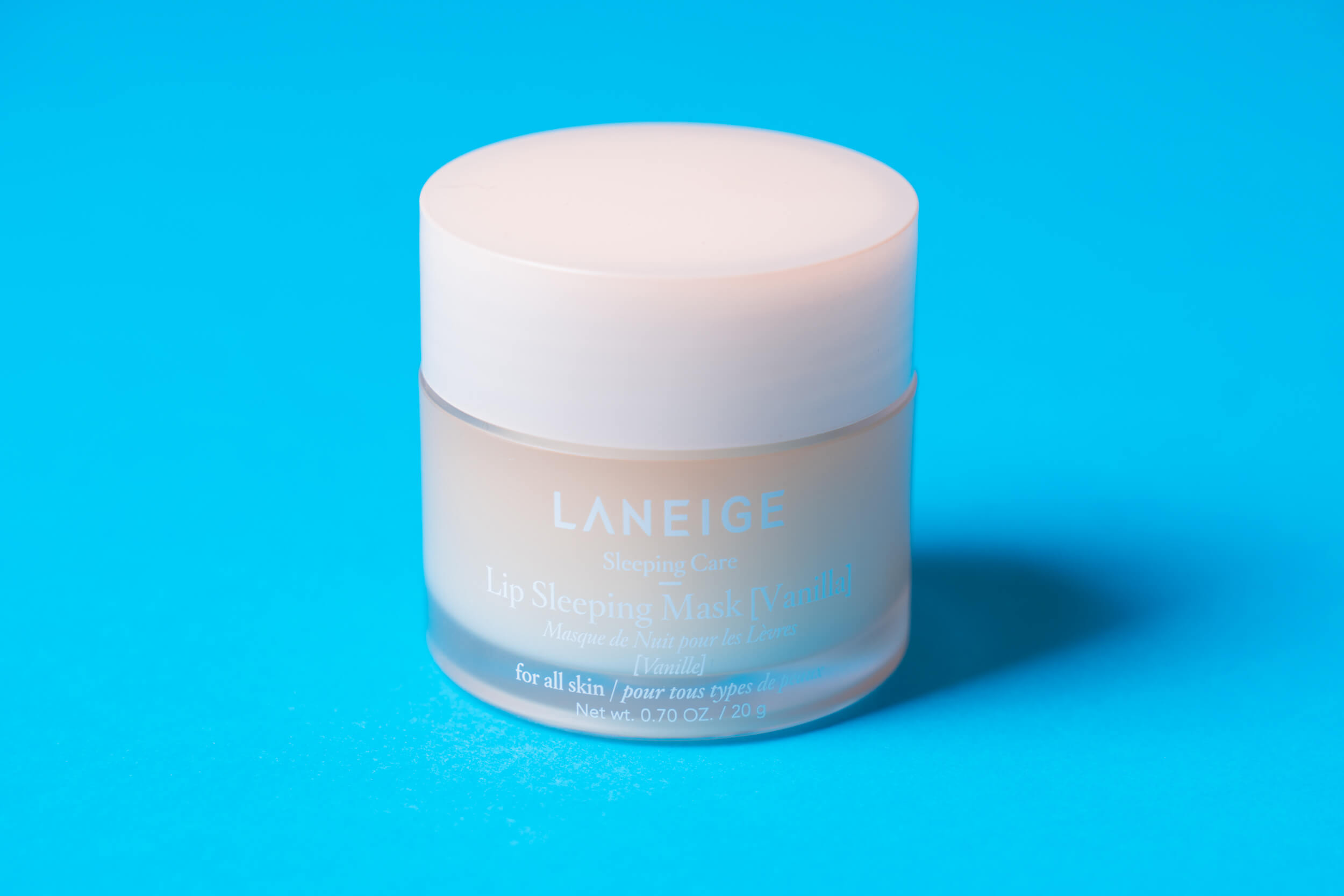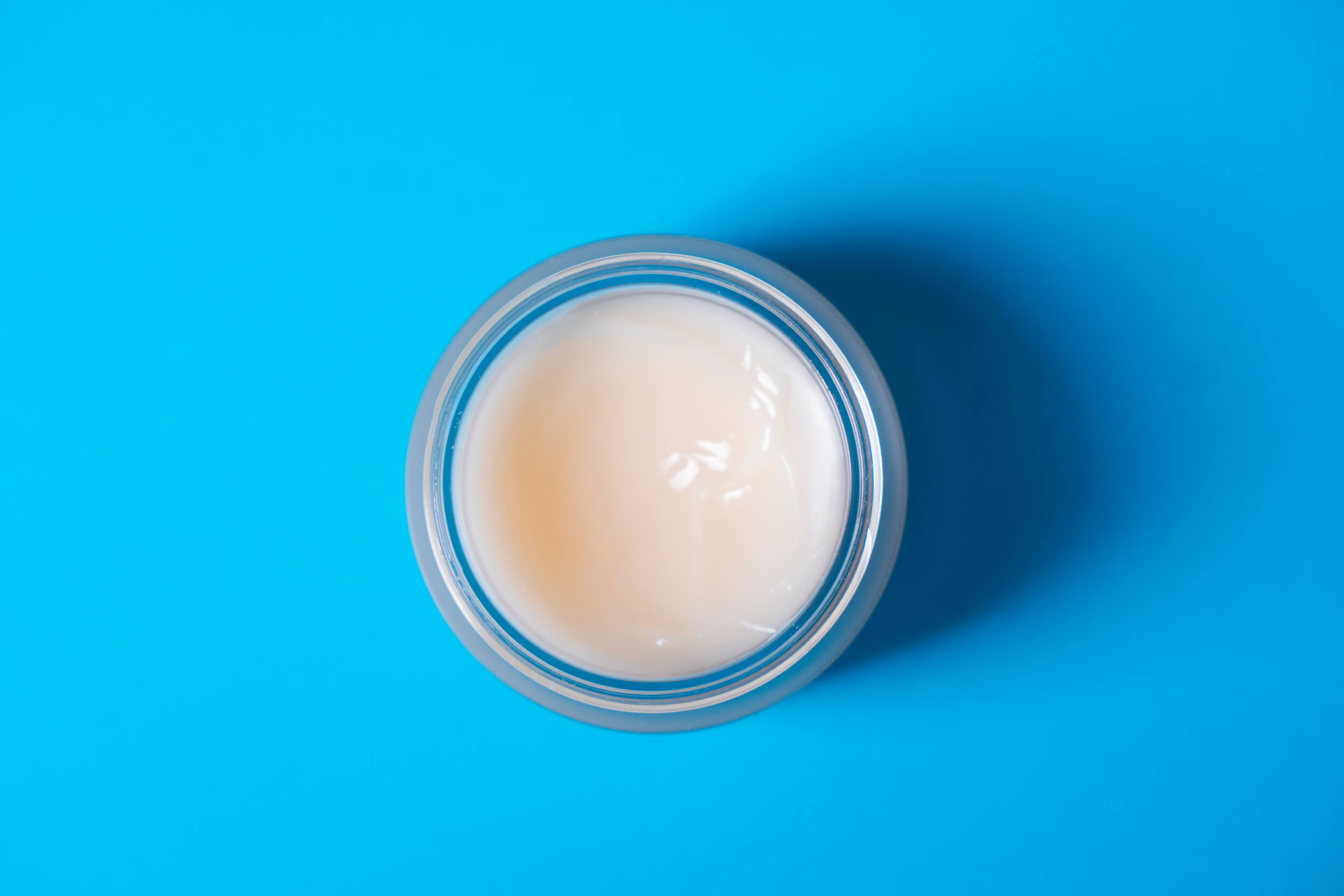 The same wonderful power of the classic Laneige night mask but a different scent: vanilla. Every time you apply it before going to bed, you will feel like you have a sweet to eat on your lips. The formula is based on minerals and hyaluronic acid and leaves the lips soft and nourished. But we don't just use it overnight since we use it many mornings as a treatment before putting makeup on our lips, to make them soft and ready for makeup. If you know someone who suffers from chapped lips or who loves using intense lipsticks, this could be the perfect gift. But, while you're at it, get one for yourself too.
Photo Finish Primerizer by Smashbox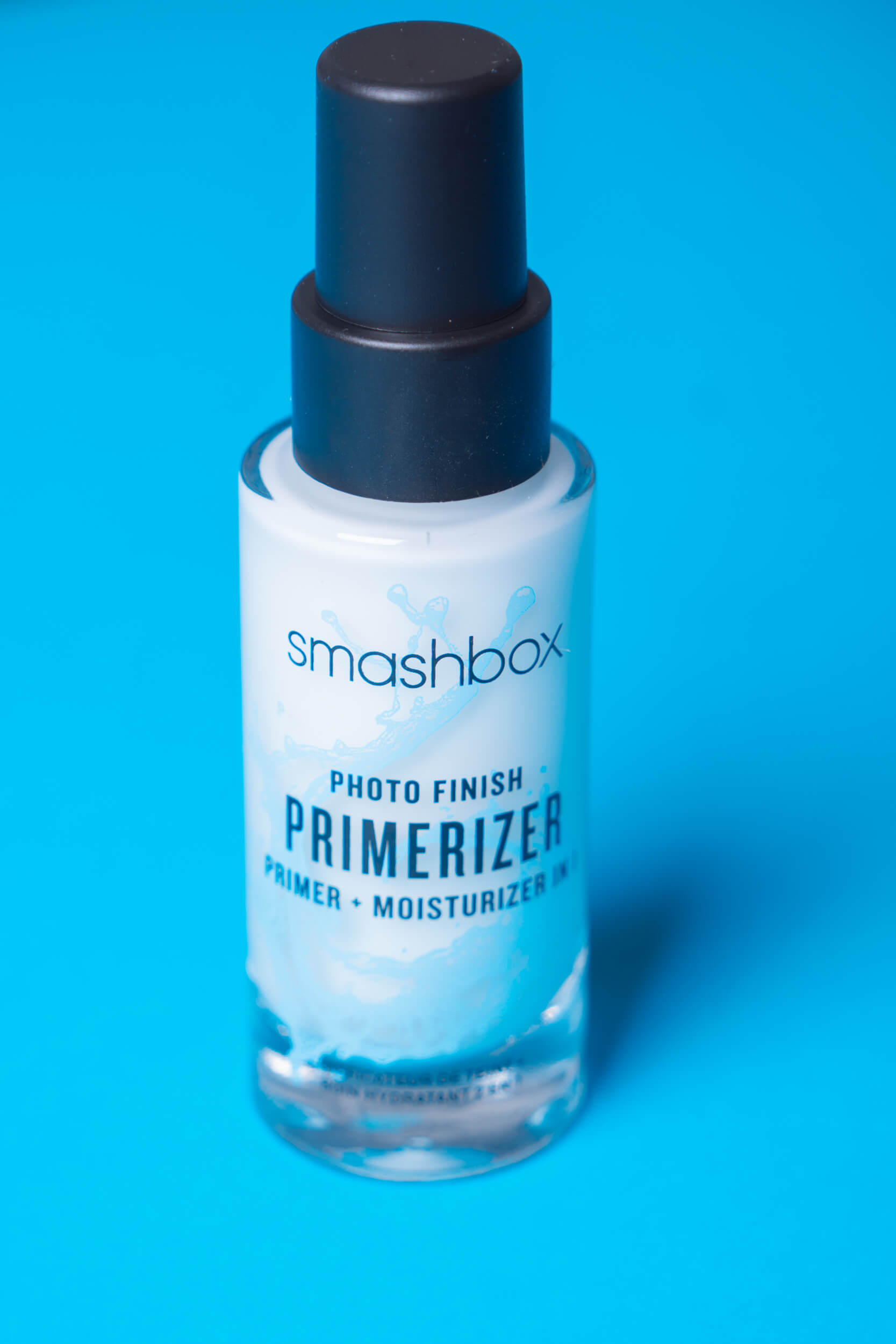 The name itself says it: here we have the perfect match between a primer and a moisturizer, a very moisturizing product that will keep your skin hydrated throughout the day, whatever your skin type and that will make your makeup last longer. It's not by chance that this is one of the most famous and sold primers in the world: a light gel texture that is the perfect match between skincare and makeup. We like to mix it with our foundation, especially in the coldest periods of the year!
BEAUTY CHRISTMAS GUIDE – SPF, ALL YEAR LONG
Resist Anti-Aging Skin Restoring Moisturiser SPF 50 by Paula's Choice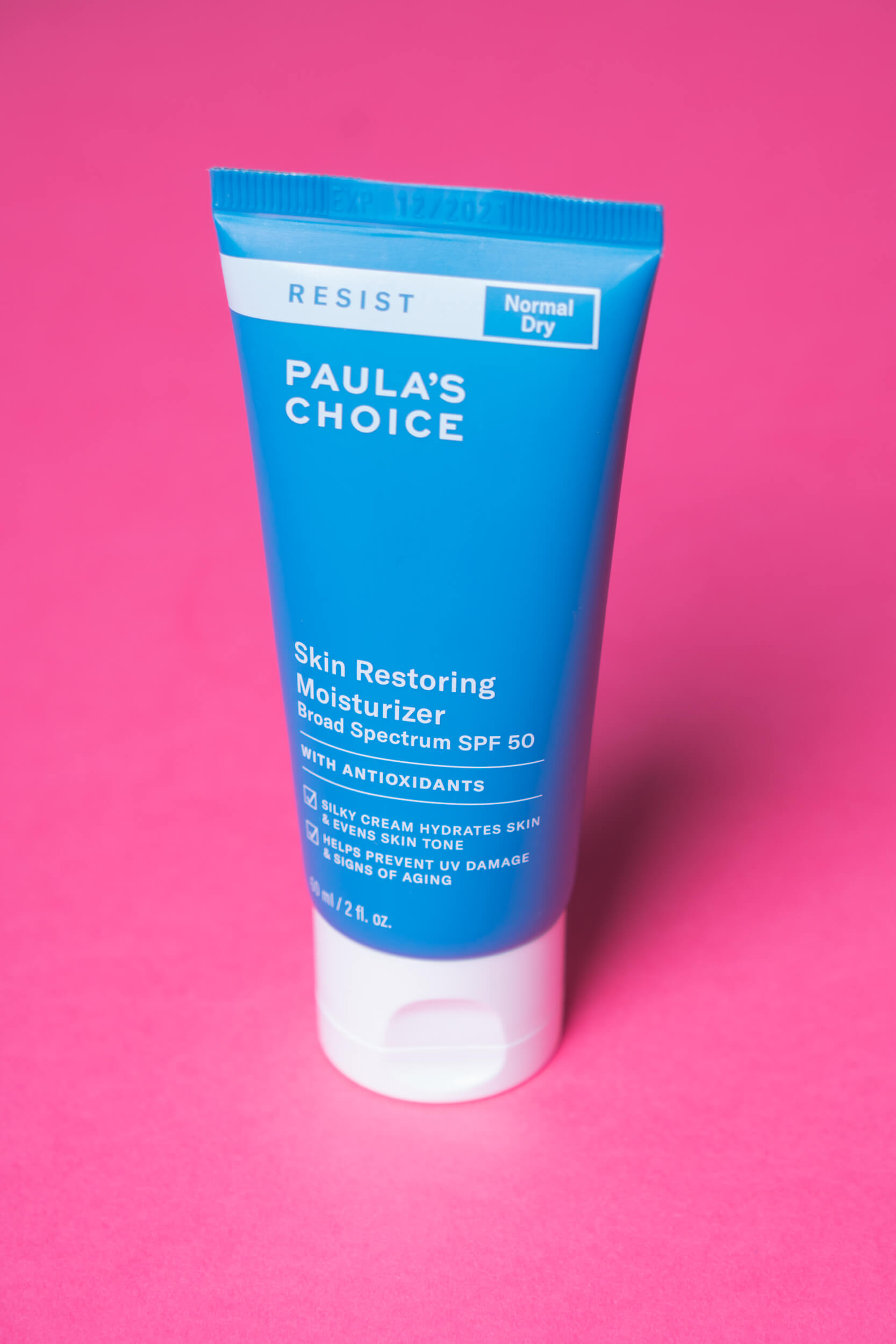 For those who do not know, but we are sure that you all know, SPF must always be applied to the skin: in summer, in winter, on a sunny or rainy day. And if this SPF has benefits for the skin, as well as protecting it, then even better. This Paula's Choice product has SPF50 and is a powerful moisturizer for skin that has premature signs of aging and contains shea butter, niacinamide and licorice. We can promise that you will see a new kind of soft skin that you have rarely seen and felt before. Use it before makeup and you won't stop loving it, take our word for it.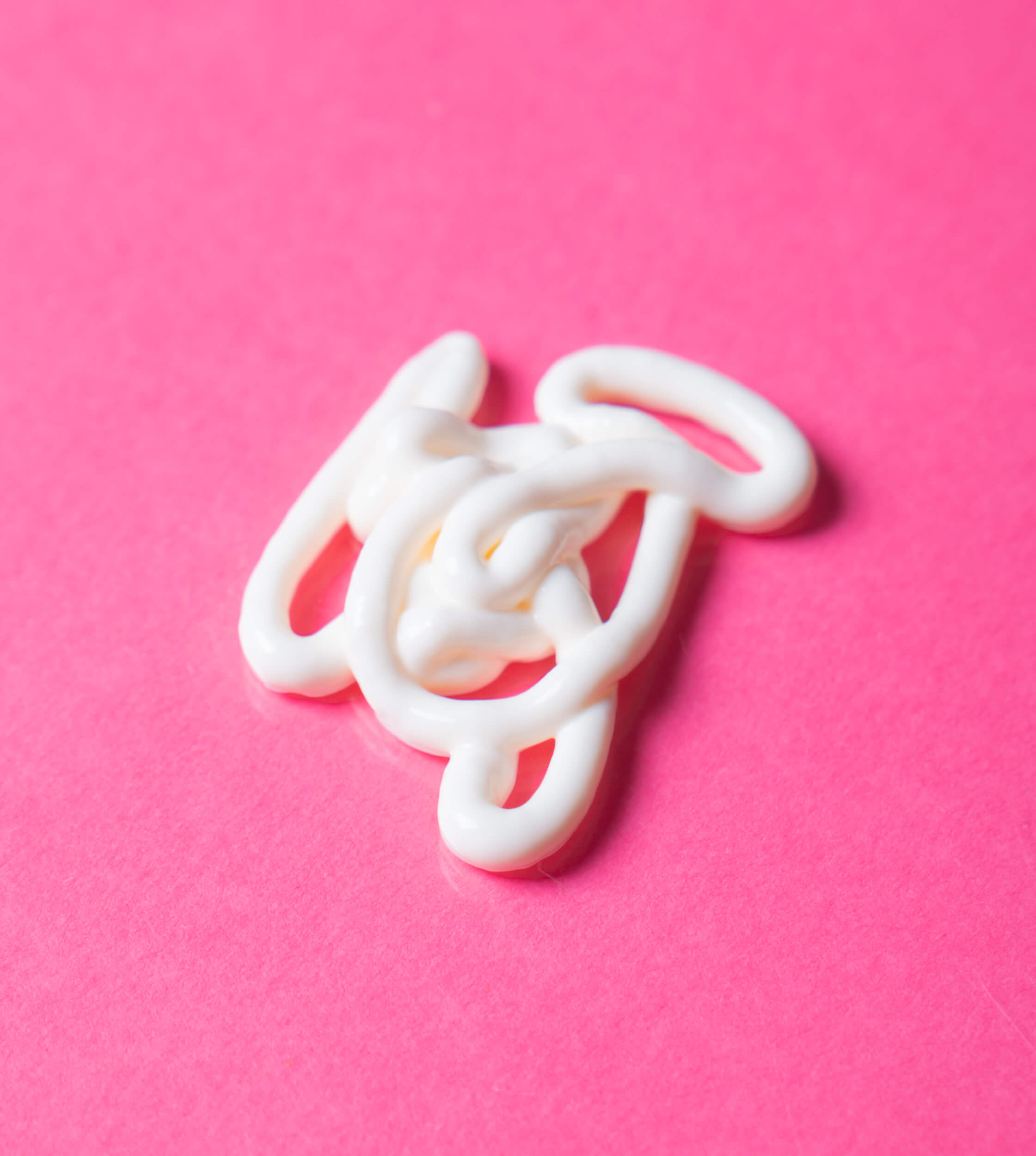 Glowy Face Cream SPF 50 by Darling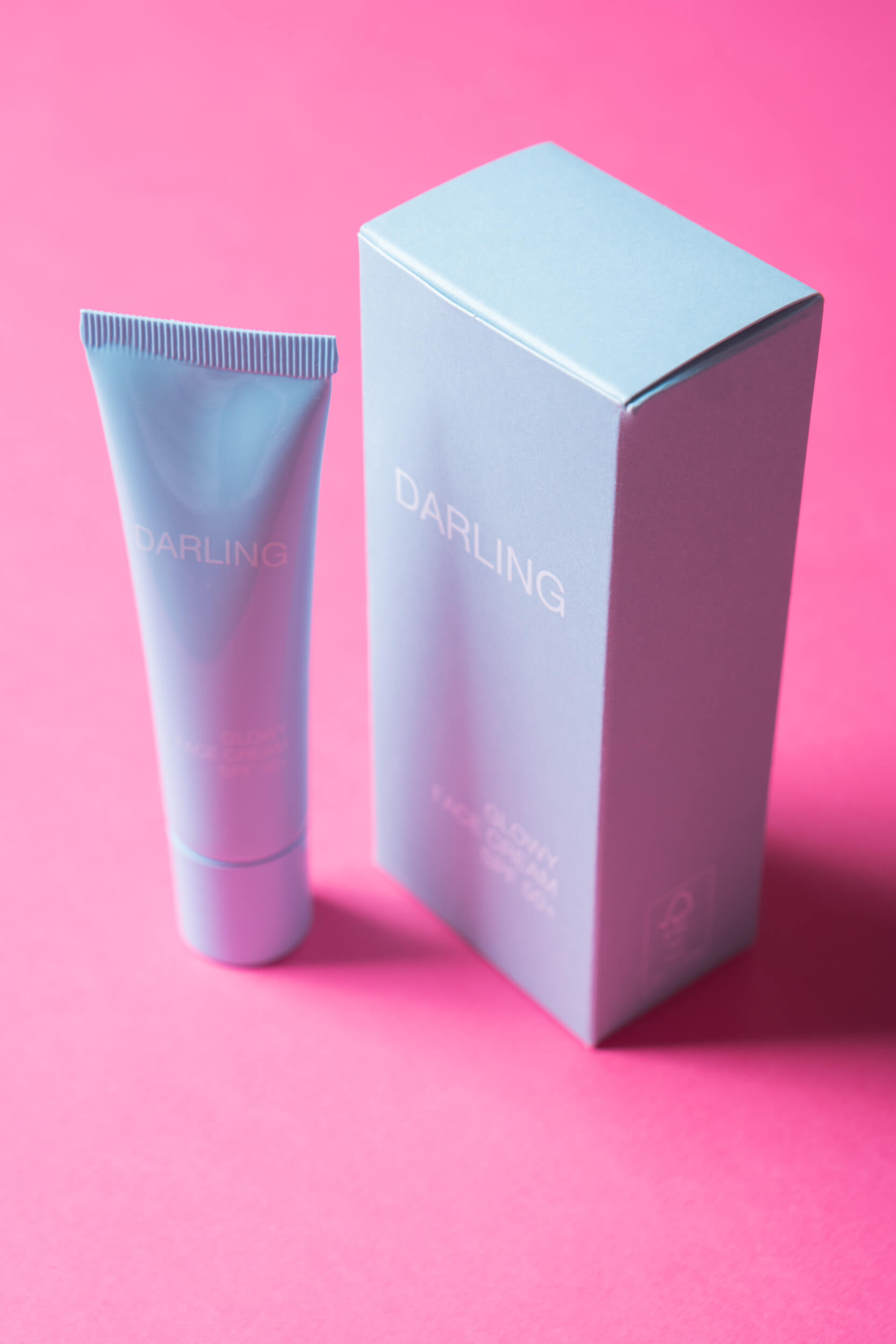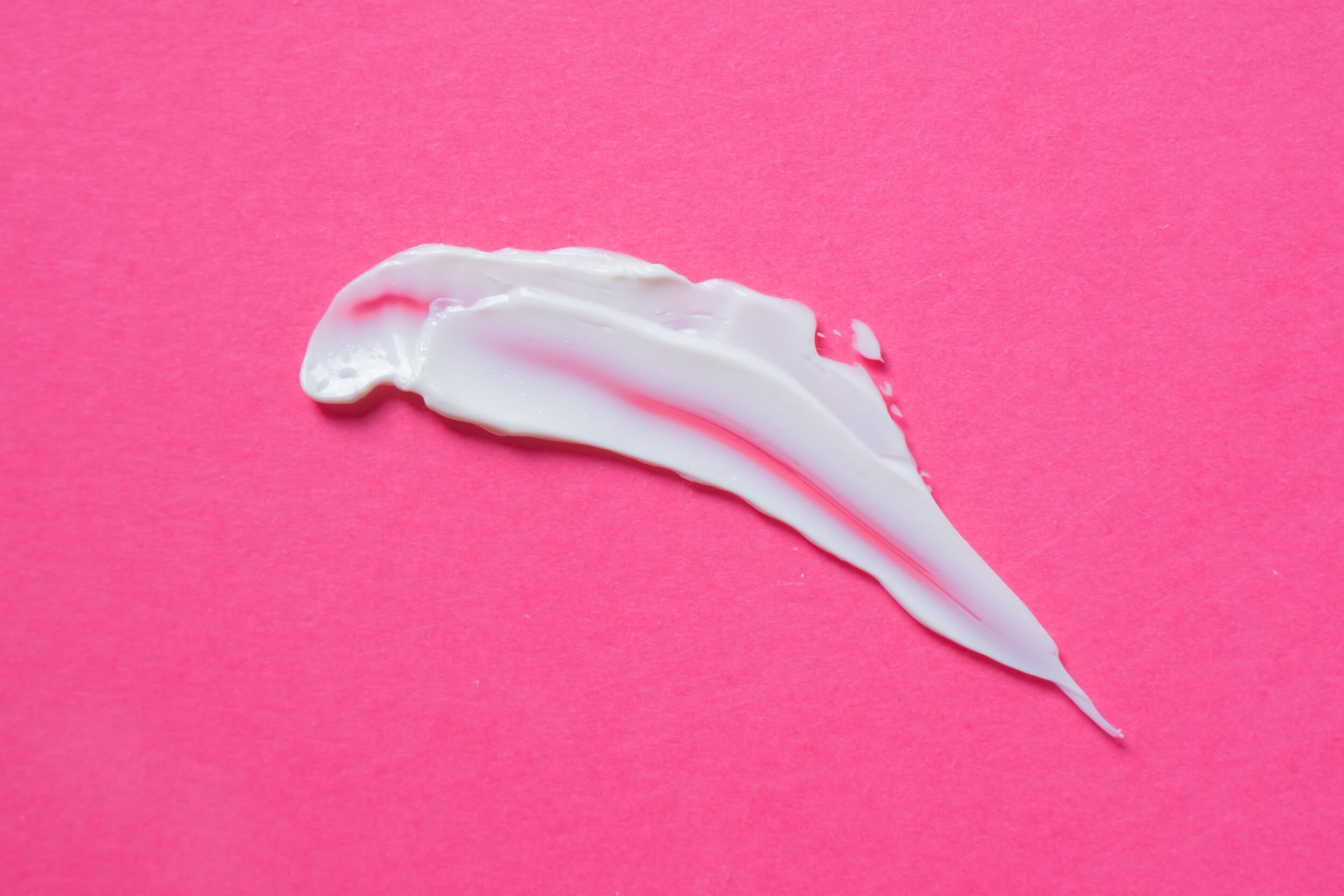 For Darling, SPF means Stay Pretty Forever. This Made in Italy brand, which focuses only on sun protection, is the haute couture of SPF and this face cream, in particular, is a little treasure to have. A multifunctional cream for face, neck and décolleté that also has anti-aging and anti-pollution properties. It has a truly moisturizing and emollient formula and a glow effect: your hero product for life in the city. It is rich in Vitamin E, antioxidants, Apricot Oil and Jojoba Oil, to keep the skin supple and hydrated all day, protecting it from external factors. Despite all this nourishment, its texture is very light and invisible on all skin types. Did you think sunscreen was a boring product? Well, you were wrong.
BEAUTY CHRISTMAS GUIDE – FACE OILS
Photo Finish Primer Oil by Smashbox
Many people think that oils are a product suitable only for super dehydrated skin and only for a certain period of the year. But actually, they are a very versatile product and are of great help in protecting the skin's barrier from stress and pollution, giving it a boost of hydration. The first product we are talking about is a hybrid between a skincare product and a makeup one. A thick oil that will act as a luminous primer, which you can use as a highlighter only on some areas of the face or that you can use all over the face just as a treatment: with its plant extracts such as jojoba oil and chamomile, it is able to soften and soothe the skin, giving visible results after only 4 weeks. And, above all, it will fill those small facial lines that were formed due to lack of hydration. You know, if a product is so versatile, we can't help but love it.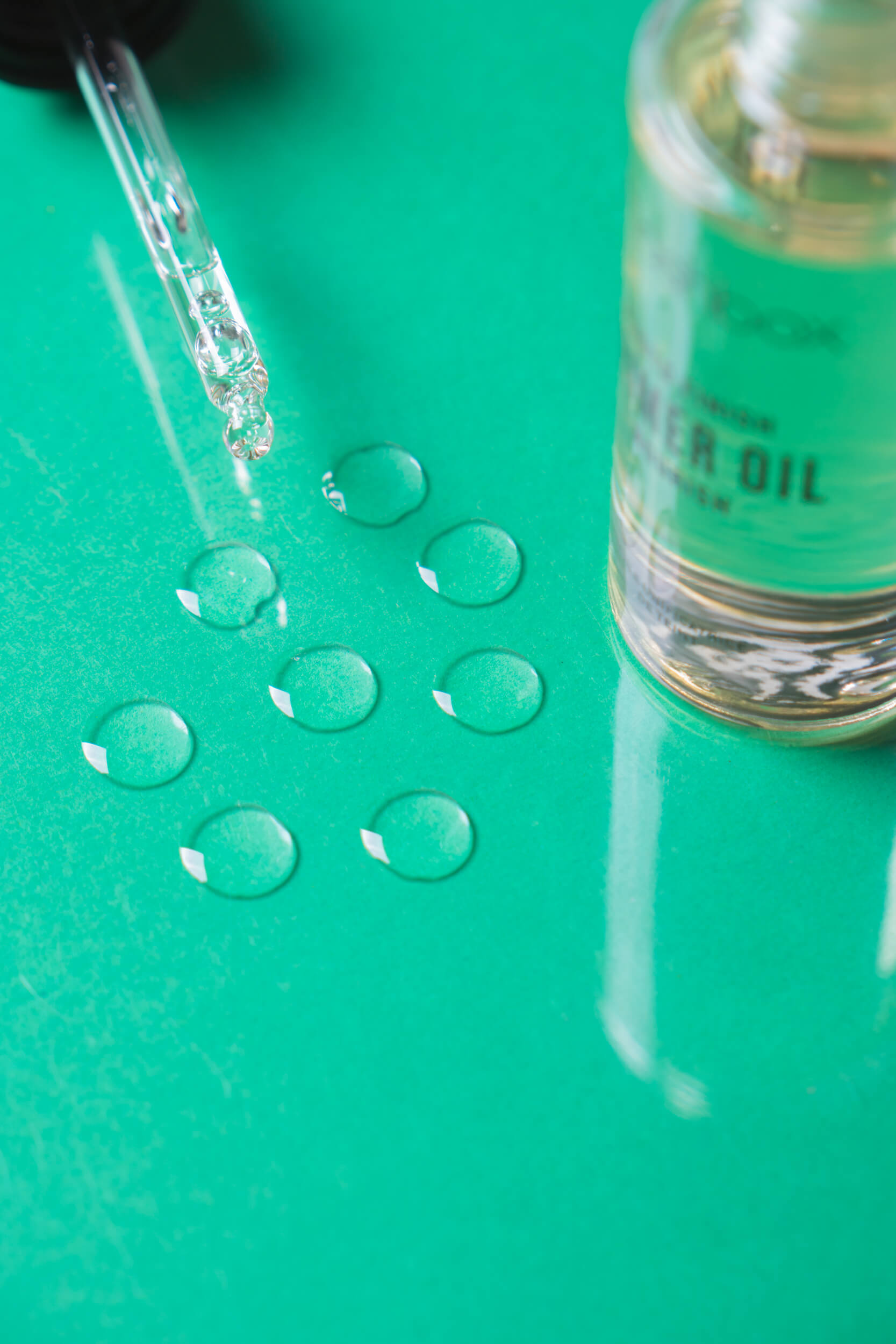 Care Oil by On The Wild Side
An oil that we discovered a few months ago, from a brand that we discovered a few months ago. It is a 100% natural product and, as the name of the brand says, wild. The brand, with its organic and natural products, wants to gently invite us to go back to basics, reconnect with nature and combine beauty and simplicity, through our skincare routine. This oil is formulated with active ingredients that derive from a wild harvest i.e. from an ancestral artisan practice, which leaves the wild plant its rhythm of growth. And what does this turn into? In a much higher concentration of active ingredients and, suitable for all skin types, Yes, that's right: an oil that adapts to all types of skin, we mean all types.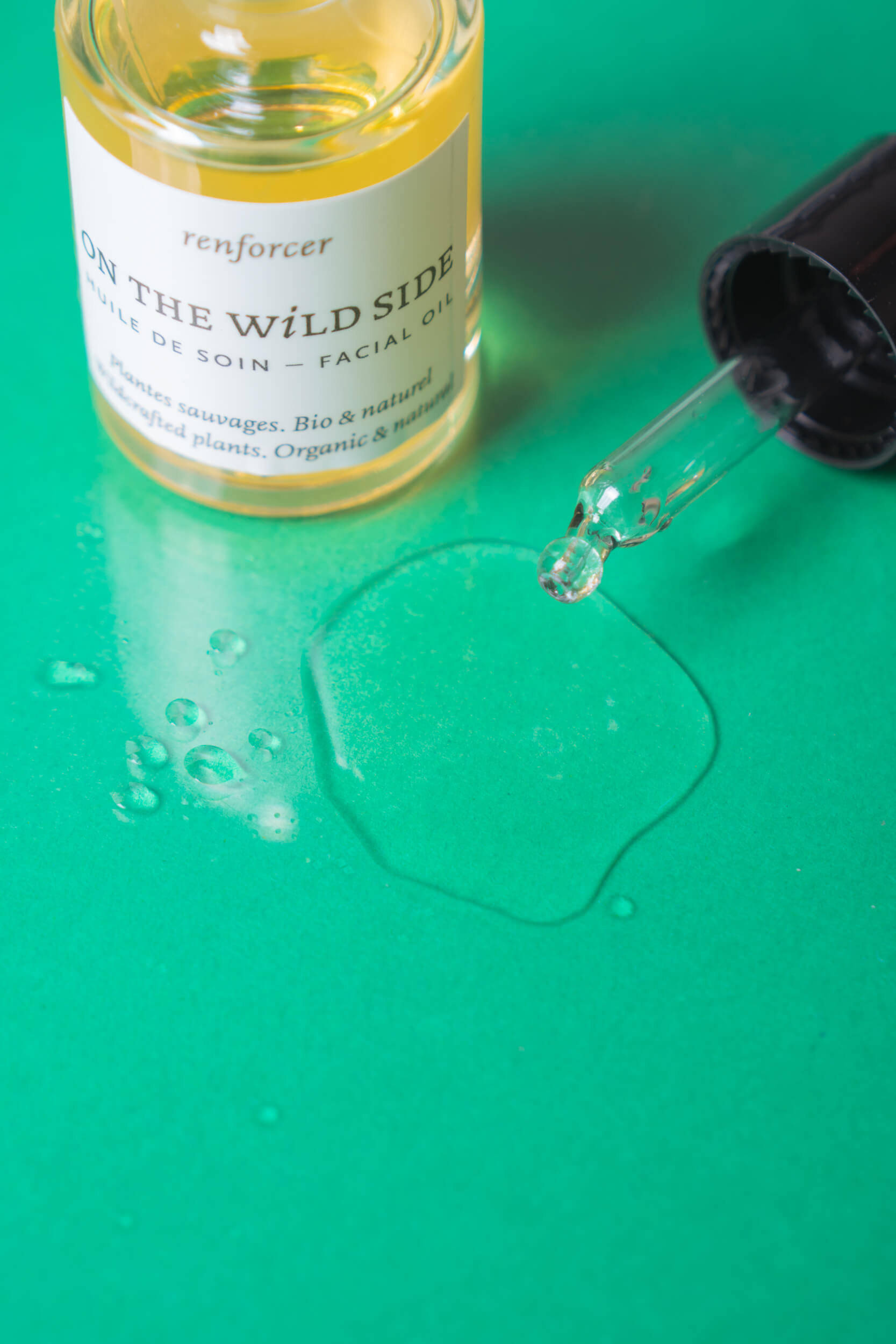 Huile de Jasmin by Chanel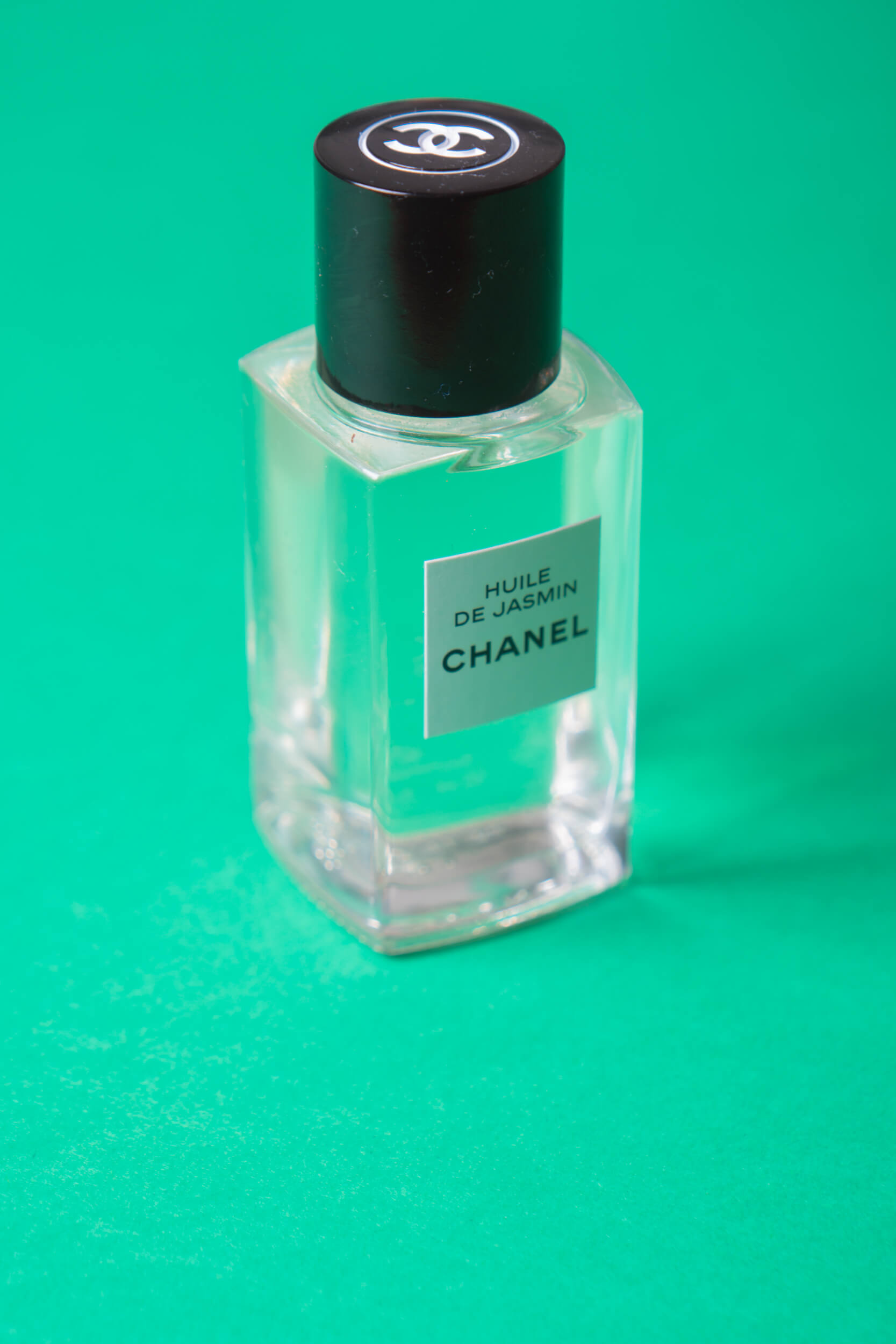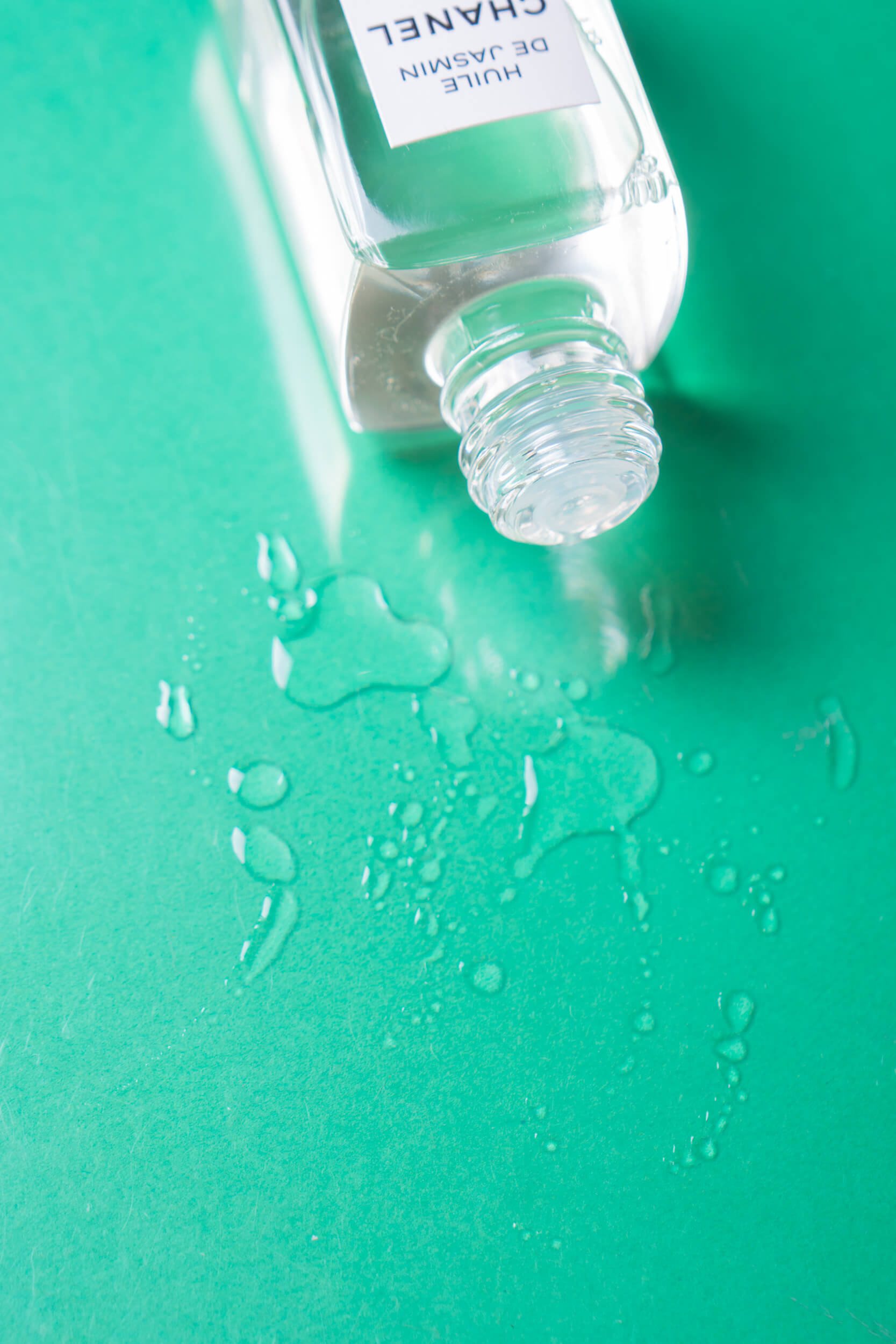 A revitalizing oil, very light, which is absorbed by the skin with a nice massage giving it a new tone. This oil reinterprets an iconic treatment of the Maison which was created by Gabrielle Chanel in 1927. It is a pure product, consisting of ingredients of natural origin and which contains in its formula the extract of Grasse jasmine. It moisturizes and nourishes the skin, but above all, it revitalizes it. To be applied after a serum and before a cream, or add a few drops to your day or night cream (or, why not, even to the foundation to make it radiant). Perfect for those moments when you see dull, gray skin and need a beauty boost. Here is a remedy ready for you!
BEAUTY CHRISTMAS GUIDE – LIPSTICKS
Lip Maestro in 206 Cedar by Armani Beauty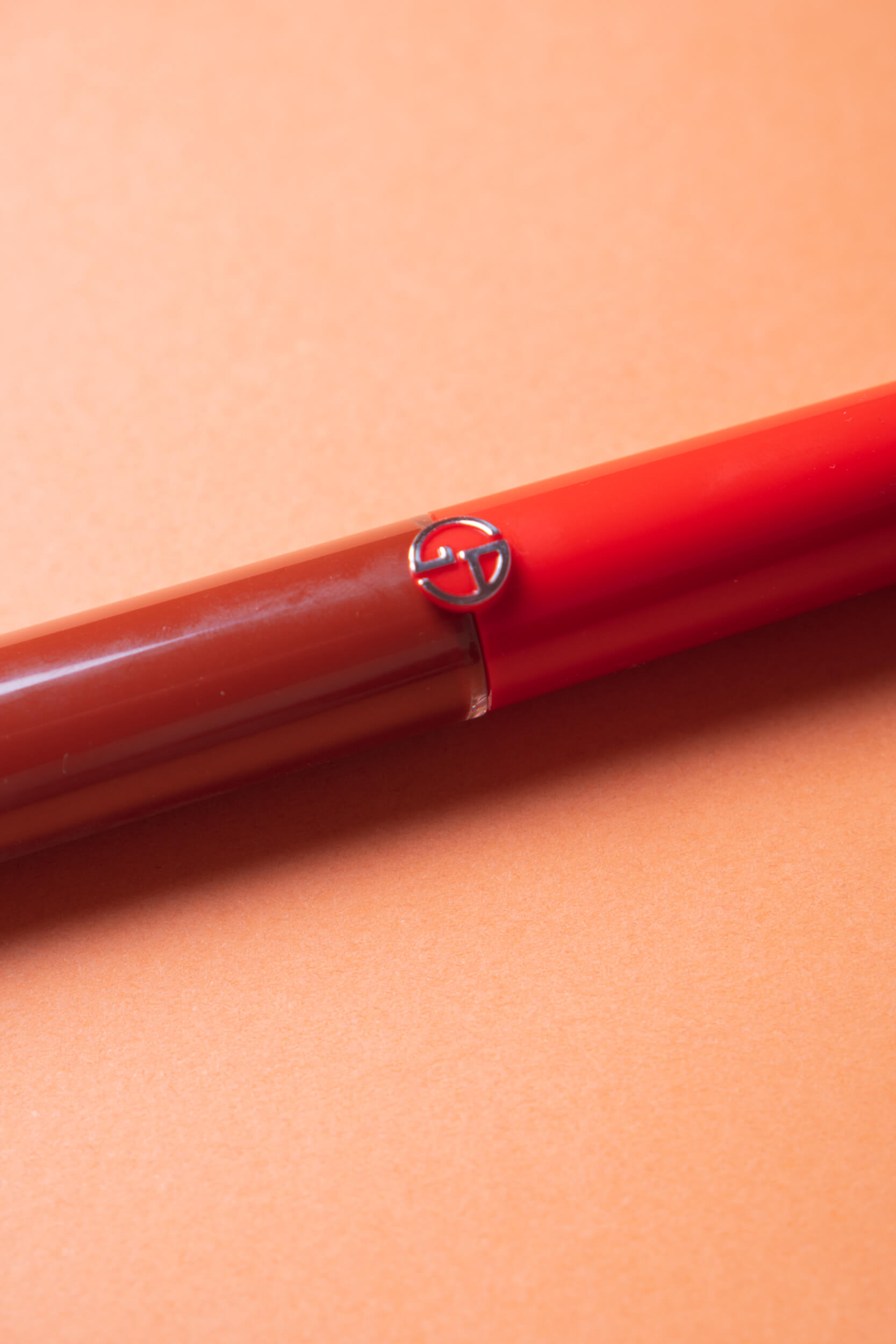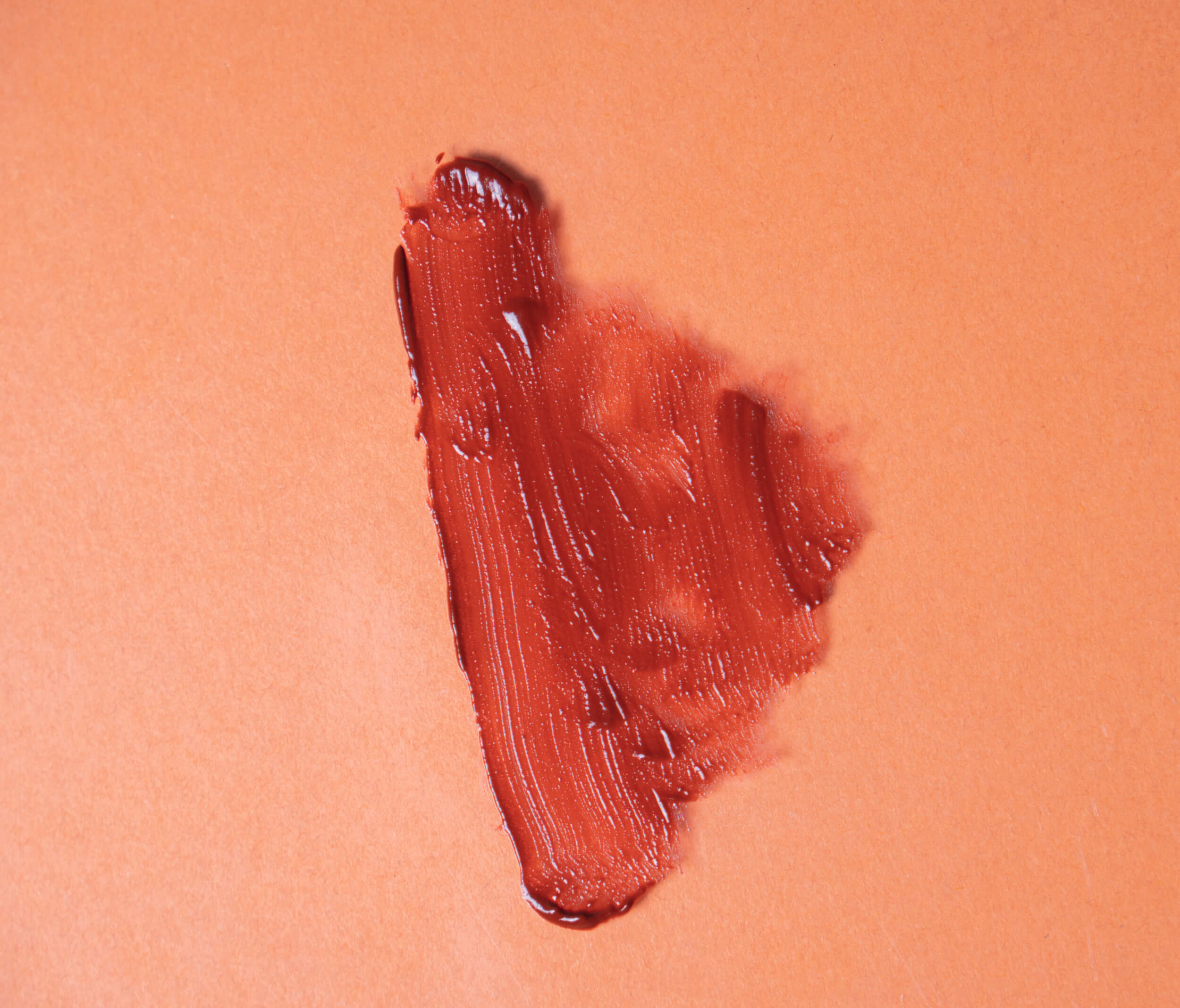 Among the matte lipsticks and lip tints, this Armani shade is the one we like the most since we tried it for the first time this year. It has a very particular color that turns to brown, a very soft texture that allows it to be applied both on the lips and as a blush (but we have also used it as an eyeshadow): in short, the perfect product for a monochrome look. Its texture makes it look a bit like a mousse and we like to apply it on the lips with the fingertips to give a bit of that "lived" look to the lips.
Rouge Artist Sparkle Limited Edition in Shining Garnet by Make Up For Ever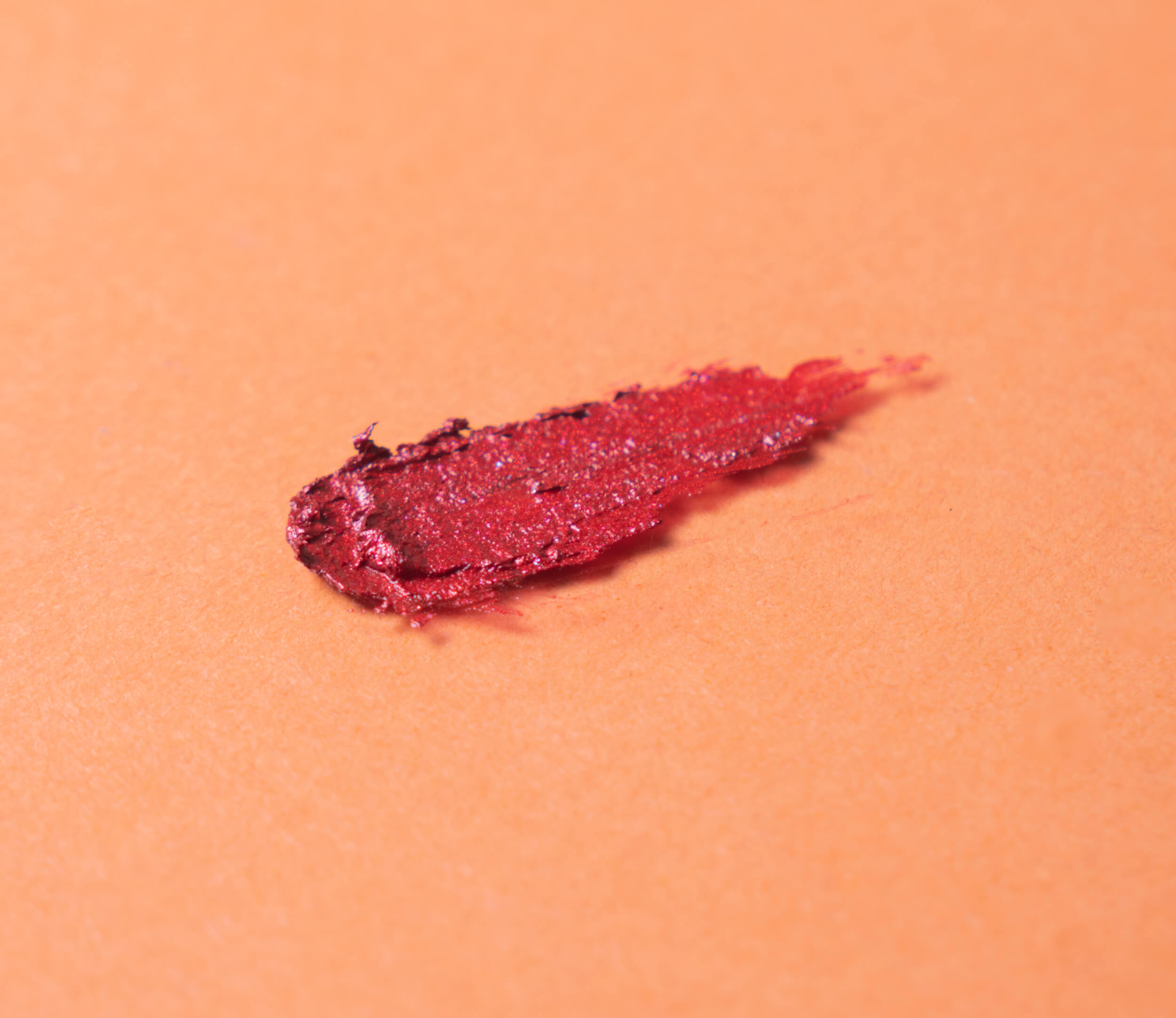 This lipstick is truly a unique novelty. A lipstick completely covered with glitter that when applied gives a super bright effect to the lips, without transferring large glitter. We particularly like this purple color and surely this Christmas collection of lipsticks from Make Up For Ever is not to be missed whether it is a gift (its packaging is wonderful) or a treat for ourselves because it truly is a unique product of its kind (and also very beautiful).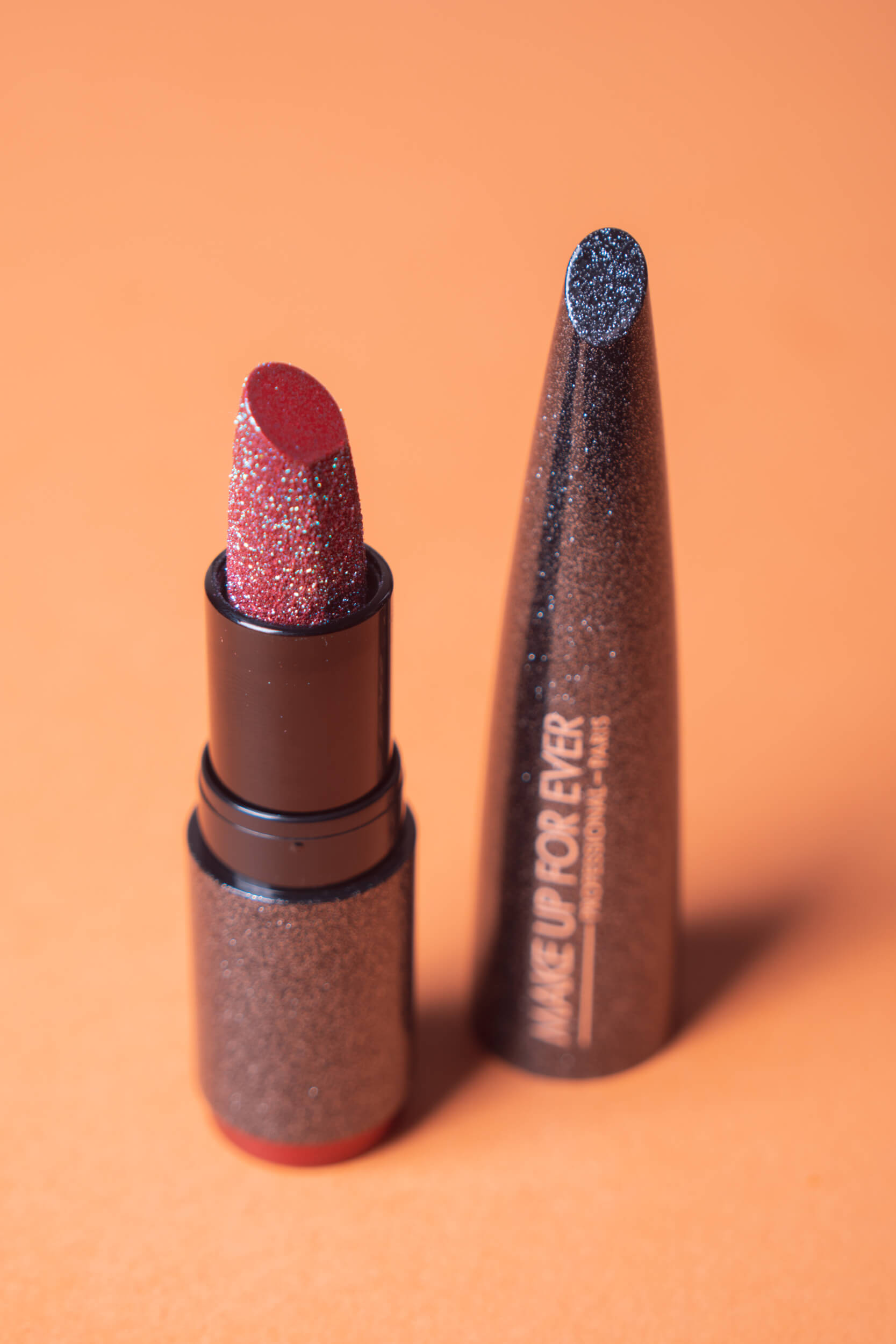 Rouge Allure Ink Fusion in Fresh Red by Chanel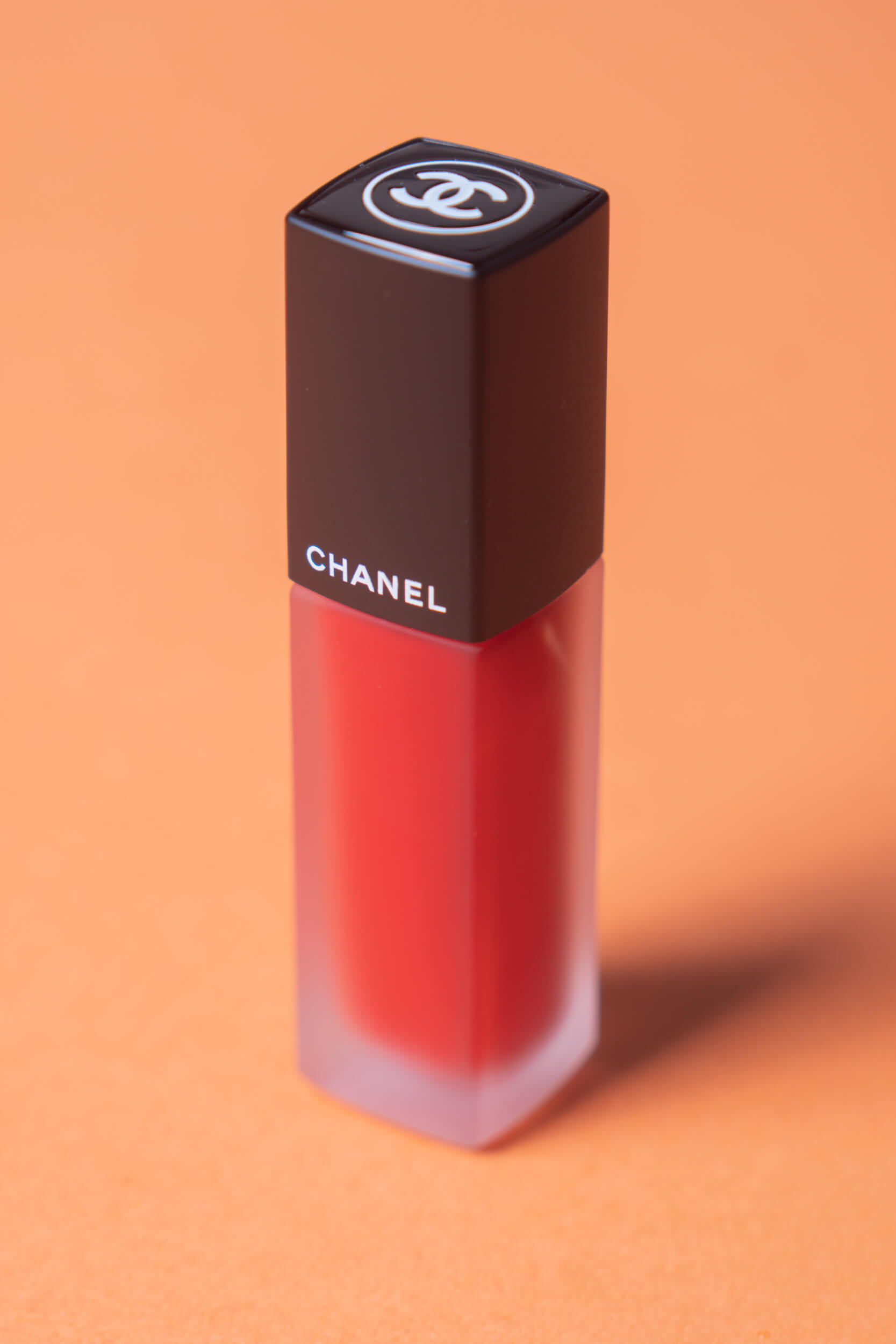 Going back to the topic of matte liquid lipsticks, we have chosen this lip tint which is a bright strawberry red color, right for all seasons. Its texture is much more liquid and fluid than the one we spoke about before but it has a good lasting and does not dry the lips. We especially like to use it as a base for a transparent gloss or one of the more shimmering ones that we talked about before.
BEAUTY CHRISTMAS GUIDE – AN EXCELLENCE TREATMENT
Excellence Énergie Diamant Soin Nuit by Eisenberg Paris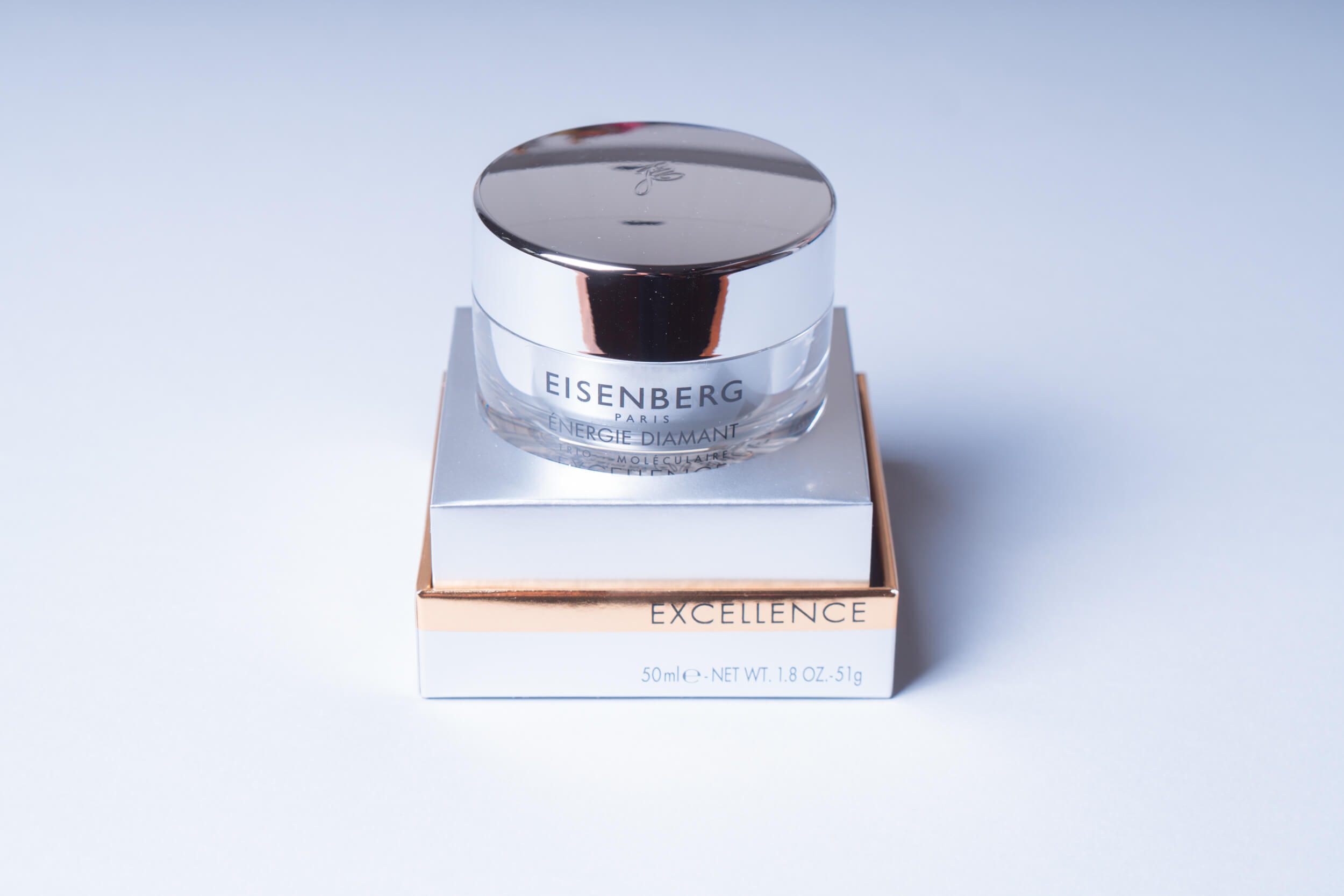 A treatment that is truly the best of the premium treatments we have ever tried so far. It is a regenerating, repairing and firming product but, for us, first of all, is a treatment that can give the skin a new life in just one week of use. Every evening, after its Diamant serum, we also apply a generous amount to the neck and décolleté. And, just after only a week, we saw the difference: a more plumped, hydrated skin, and finally a beautiful complexion. In short, a greyness erases made of high-tech science. Its color is white and super bright, without being shimmer: you will feel like you are going to bed with a new brightness on your skin, every day. When you think of an excellence treatment, you always think it is the one suitable only for very mature skin. It is indeed excellent for mature skin but it is also great for younger skin, which needs a boost and where the regenerating power will be even stronger! Its texture is velvety and is enriched with real diamond powder to stimulate microcirculation and give brightness. In addition, there are peptides that work in synergy with a Ginseng and Gynostemma Complex to increase oxygenation, cellular respiration and therefore reduce wrinkles and increase skin tone. Vitamin E and Artemisia extract offer intensive anti-oxidant and anti-aging protection. A Christmas gift that will give new life to your skin, and to that of others, an investment worth making, and not just once!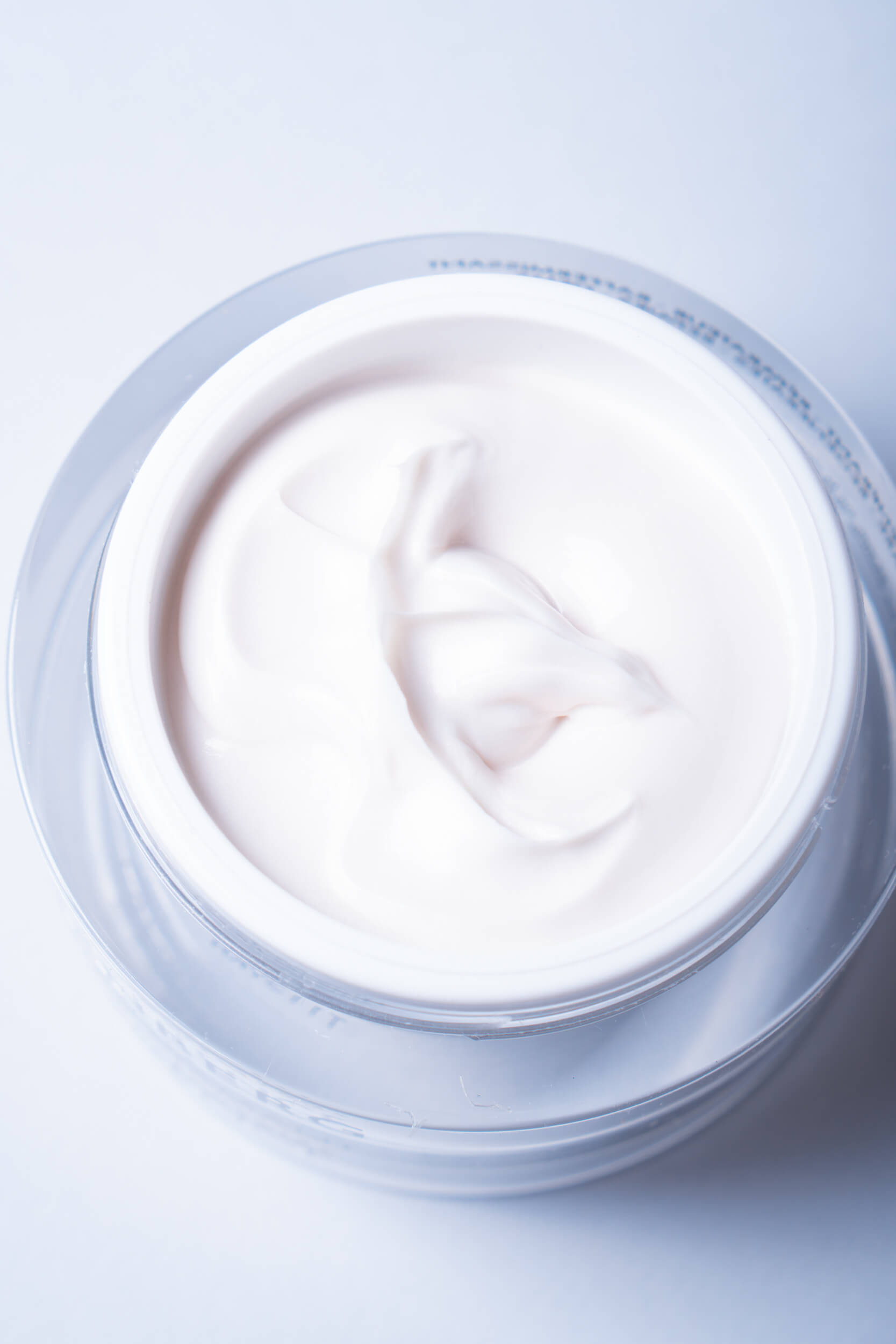 8 Flower Golden Nectar by Darphin Paris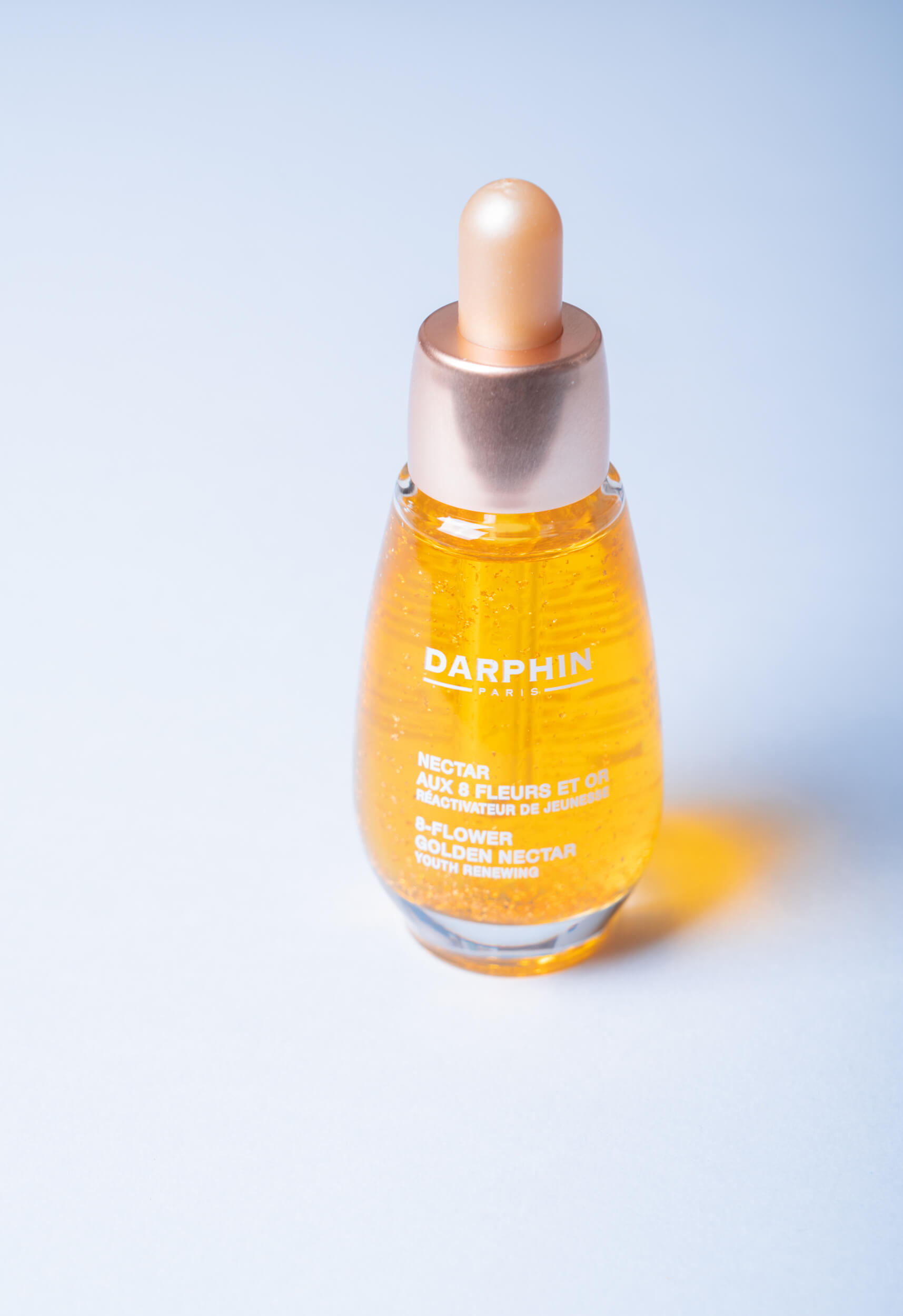 Speaking of precious products (in the true sense of the word) let's move on to an oil that has gold inside. We have used it several times iover the last year and we are uusing our second bottle: what to say? A real cuddle that smells like all the best flowers in nature and illuminates the skin. It is indeed a cocktail of botanical active ingredients enriched with 8 precious flowers (Helichrysum, Ylang Ylang, Patchouli, Neroli, Rose, Lavender, Jasmine and Iris) and more than 20 vegetable oils from all over the world. And what's more, its formula is infused with pure 24-karat gold. A truly precious gift, which we prefer to a gold accessory.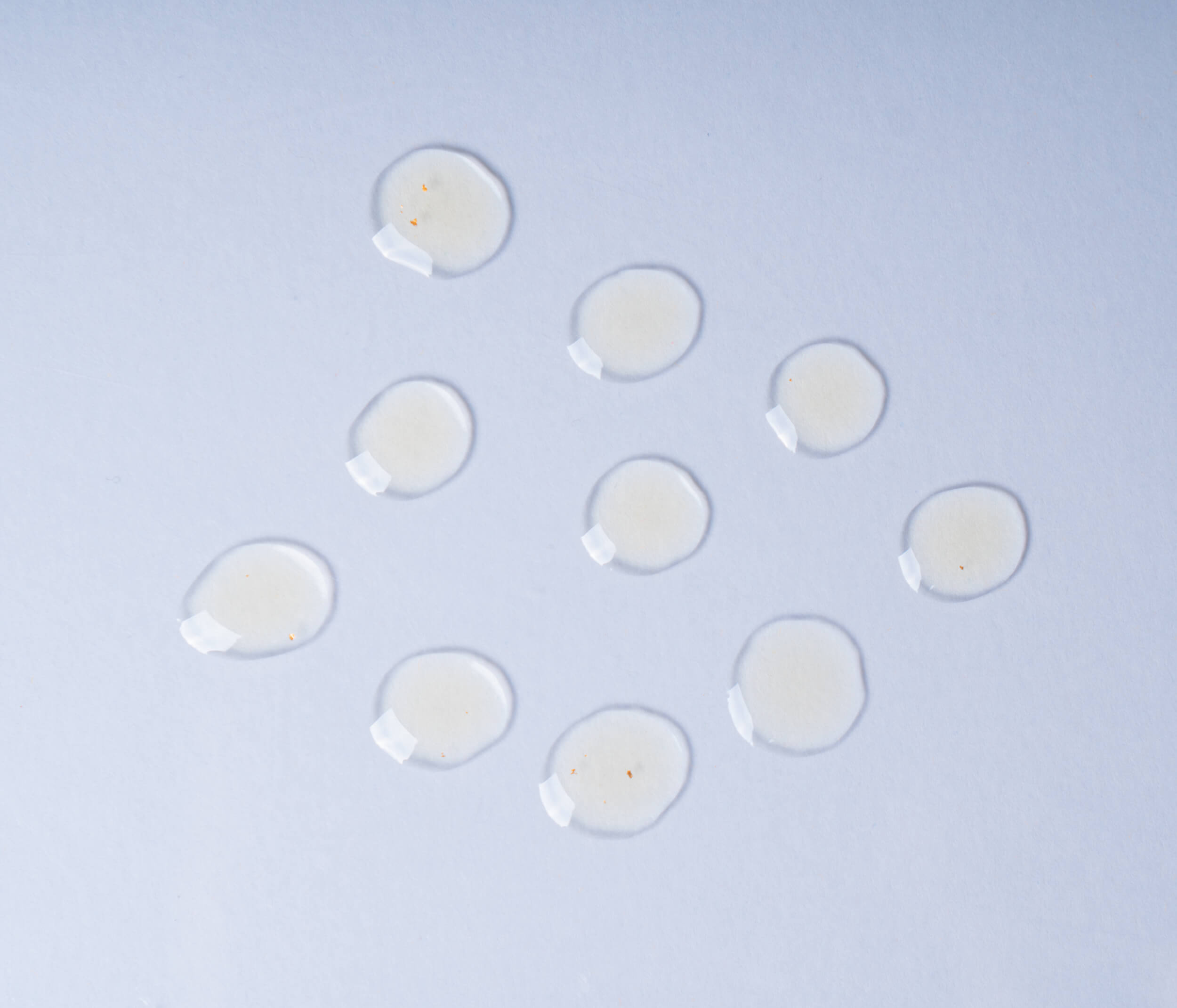 Trinity Facial Toning Device by NuFace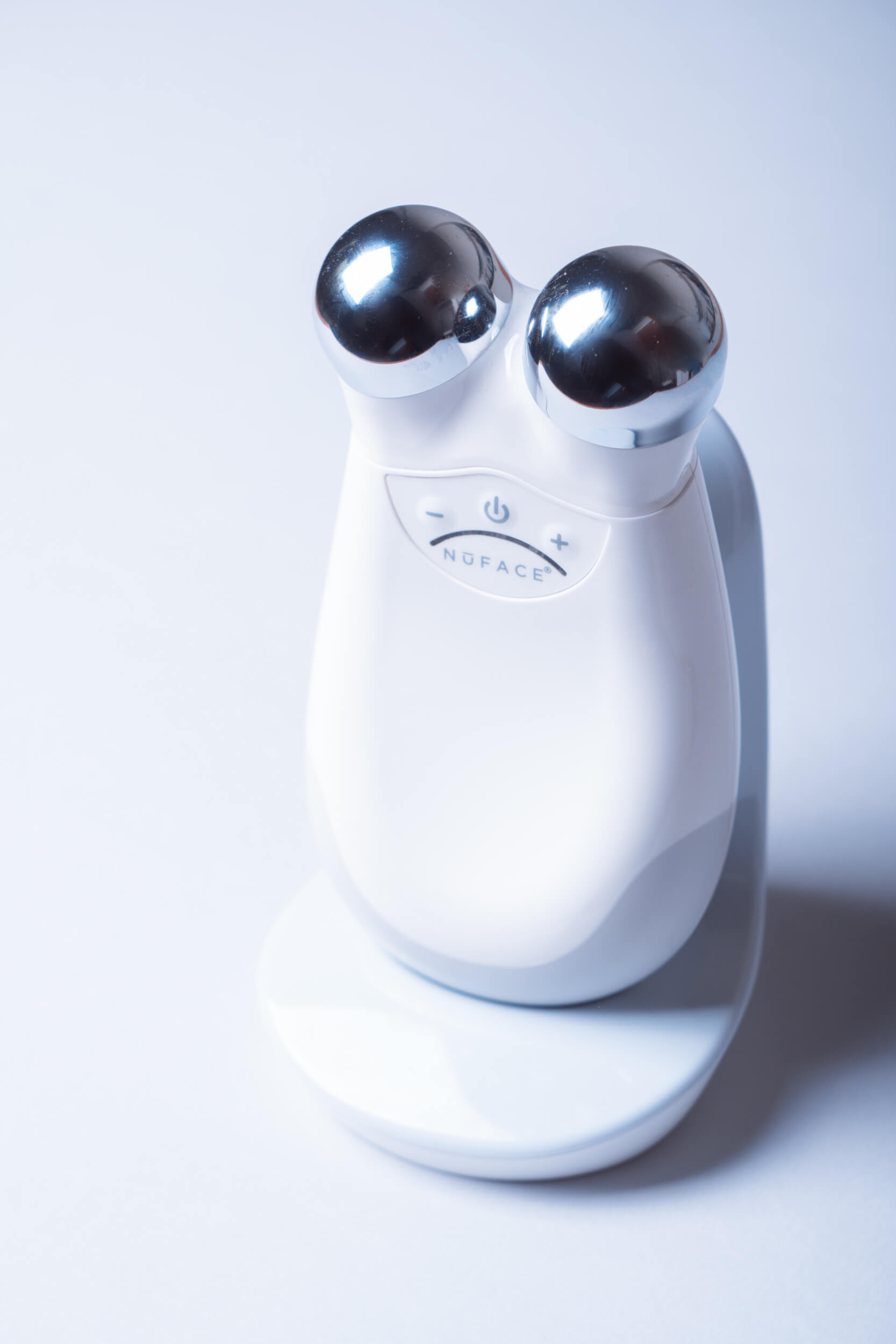 It has been with us for 8 months now and we can only confirm all our expectations: it is a small miracle, a skincare tool in which it is really worth investing. What this magical tool does is decrease the presence of wrinkles, reducing them over time and acting as natural contouring for the face, with an almost immediate effect. How does it work? Thanks to advanced micro-current technology, it releases small "shocks" of electric current, at a very low voltage, which stimulates the body's natural current, thus producing collagen, elastin and repairing the skin. Many call it the "natural lifting." If you want to invest in a product that will last a long time, with great reviews and with both immediate and long-term results, maybe it's worth stopping at this point on the list.
BEAUTY CHRISTMAS GUIDE – CULT BUYS
Eyes to Mesmerise by Charlotte Tilbury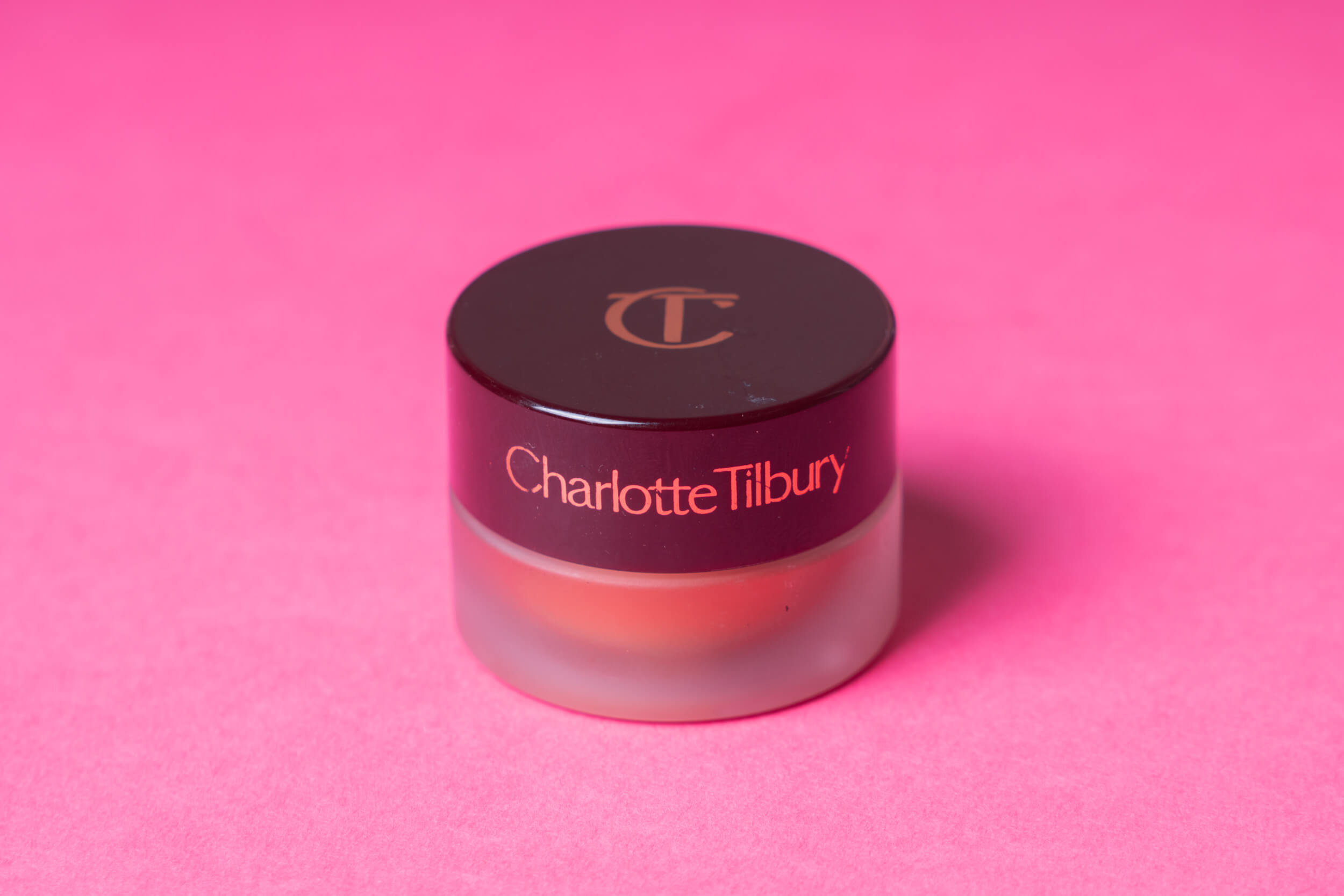 Yes, we have already written a post about what we think are the cult products to have, the ones to invest in, but here we can give you some more makeup suggestions. Products that are a guarantee not only because they are among the best-reviewed ever but because they are one of a kind or, simply, the best. Precisely for this reason, we are sure when we tell you that there are no cream eyeshadows with the texture and duration as these by Charlotte Tilbury. From the more bronze colors for every day to the more colorful and greenish ones (the one in the photos is Star Gold). They are also such a versatile product, to be used under smokey eyes as a base, alone on the entire eyelid or above your look, or perhaps just on the central part to give light. This is a gift you won't regret.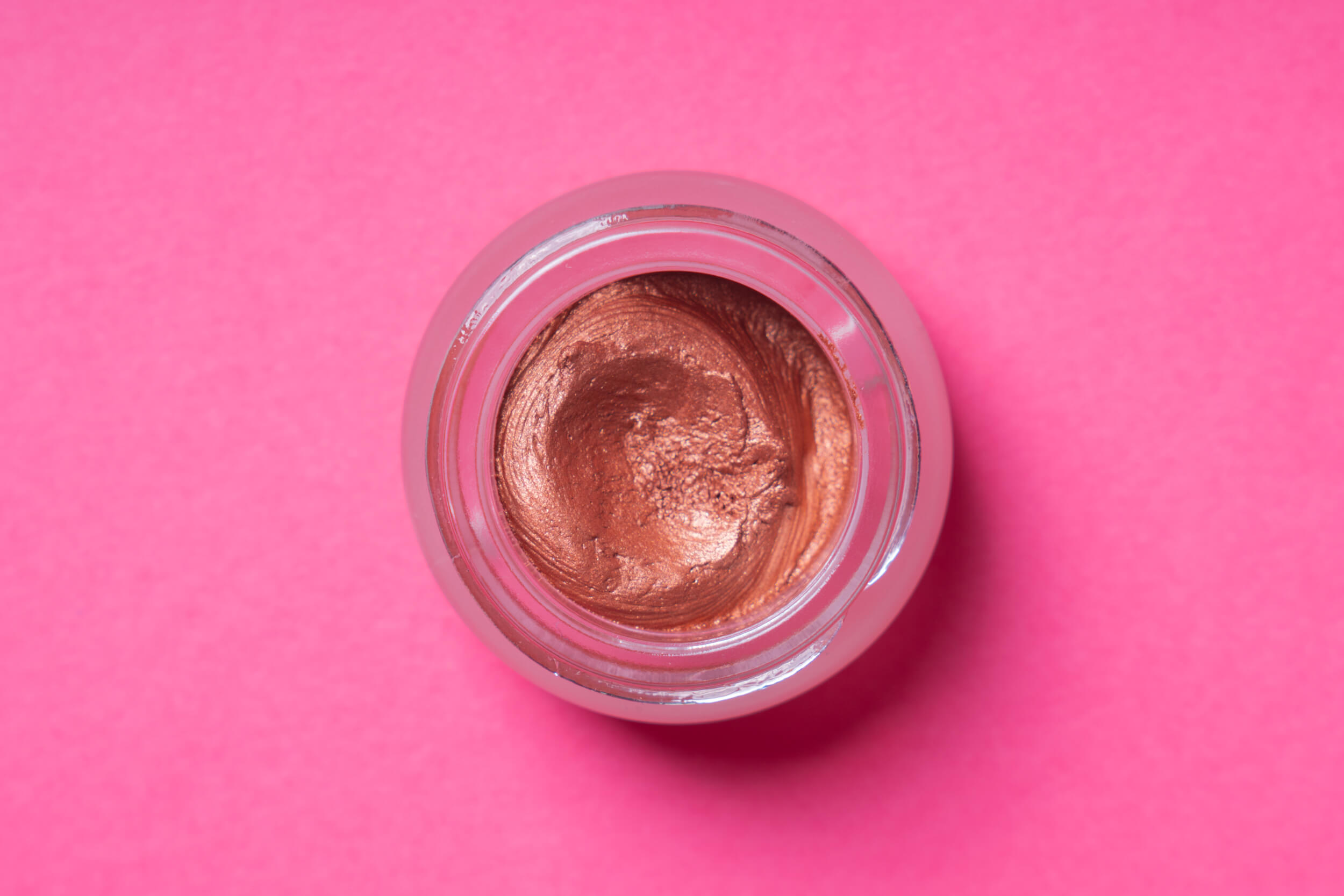 Lip Definer by Victoria Beckham Beauty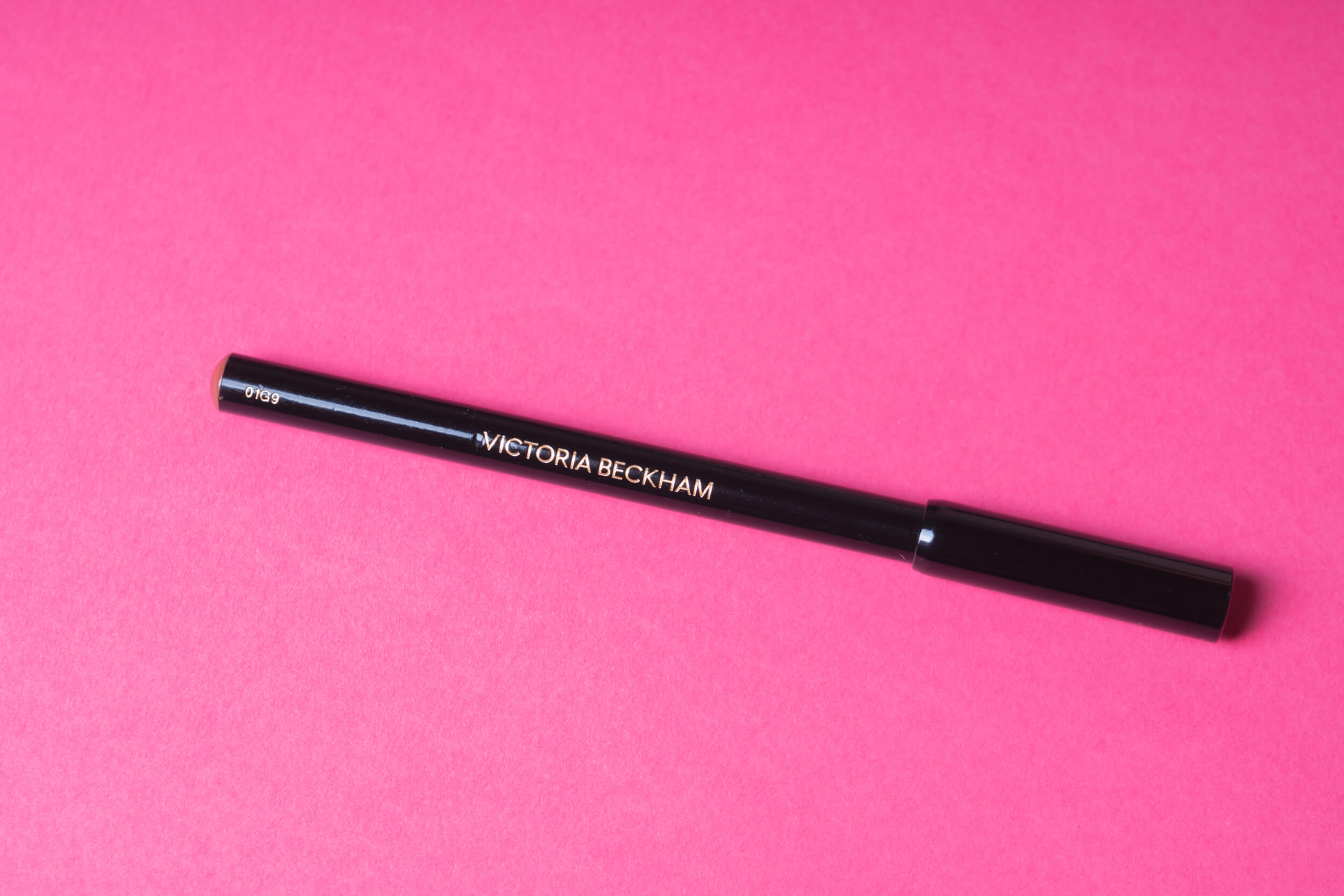 This, for us, was one of the discoveries of the year. Since Victoria Beckham set foot in the world of beauty, we've wanted to have every product, as if we had never had a nude eyeshadow palette or a nude lip definer. And it is precisely the latter, the number 02, that convinced us and made us fall in love with: it is creamy, lasts all day, does not dry out the lips and can really be the base for any lipstick or gloss.
Match Stix by Fenty Beauty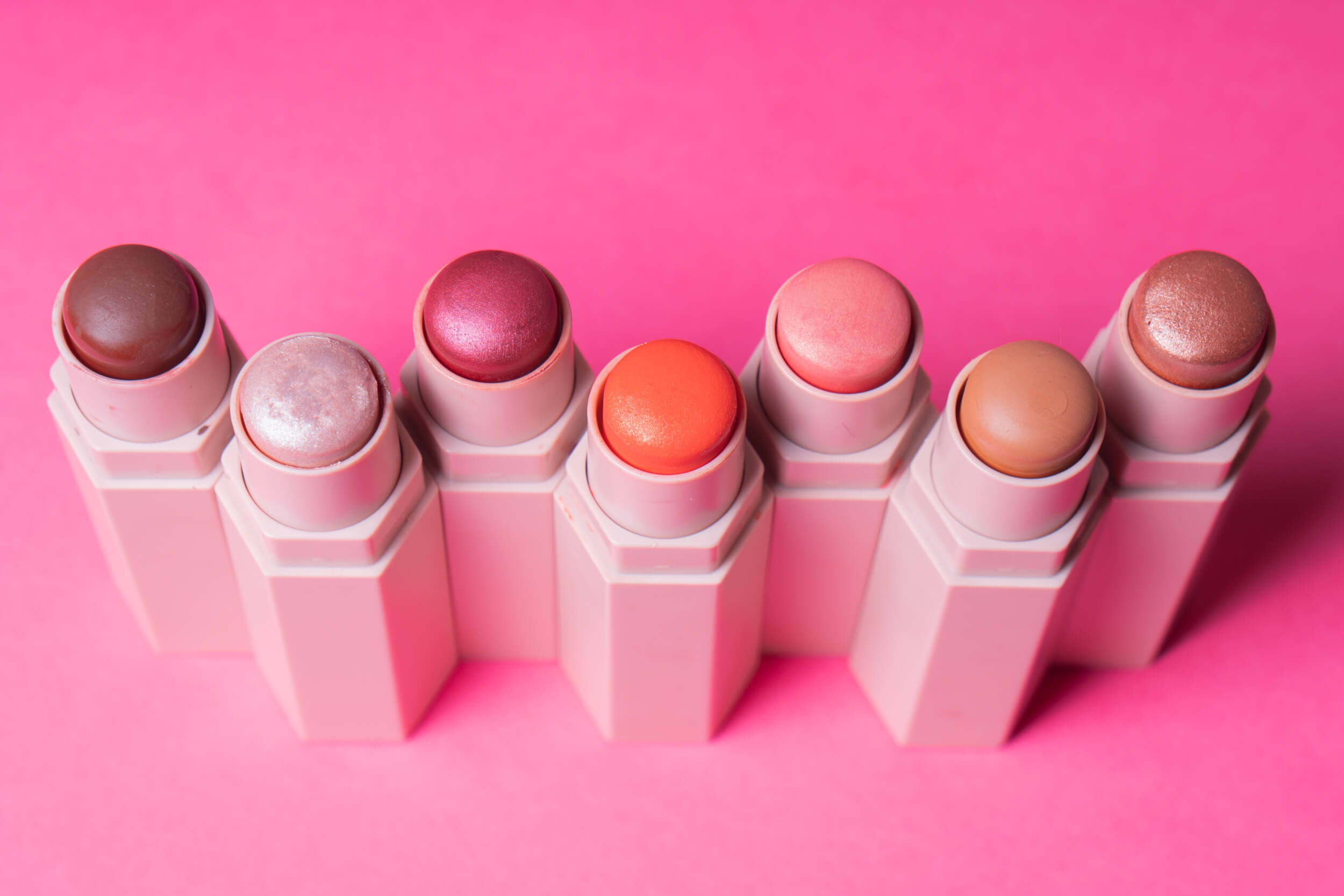 Each and every single one of you has seen it. Most of you have tried it and almost everyone has at least one. For us, it is absolutely a cult product, multitasking (you can use it on the lips, on the face as contouring, on the eyebrows to fill them, as an eyeshadow or as a blush, not to mention the illuminating power). These stixes by Fenty Beauty are the multitasking product par excellence and if you collect a few you will realize that you have a small "wardrobe" able to do everything you need to have a total makeup look. Their textures may seem dry but, when heated on the palm of your hand, they become creamy and truly versatile. You just have to choose from the many shades and you will be ready to go.
BEAUTY CHRISTMAS GUIDE – CHRISTMAS COLLECTIONS
To finish this guide we want to talk to you about two makeup collections designed for this season.
The first amazed us for the colors, for the textures, for how it manages to lead us to be creative, with that touch of sophistication typical of Chanel: the new collection, Les Chaînes D'Or de Chanel, takes up the iconic symbol of the maison: the golden chain with interwoven black leather that has been reinterpreted by Lucia Pica for a collection that had two keywords: radiance and deep nuances. Our favorite piece of the collection? Les Cahînes De Chanel, a pink-golden illuminating blush powder that will give a deep and luminous rosy complexion.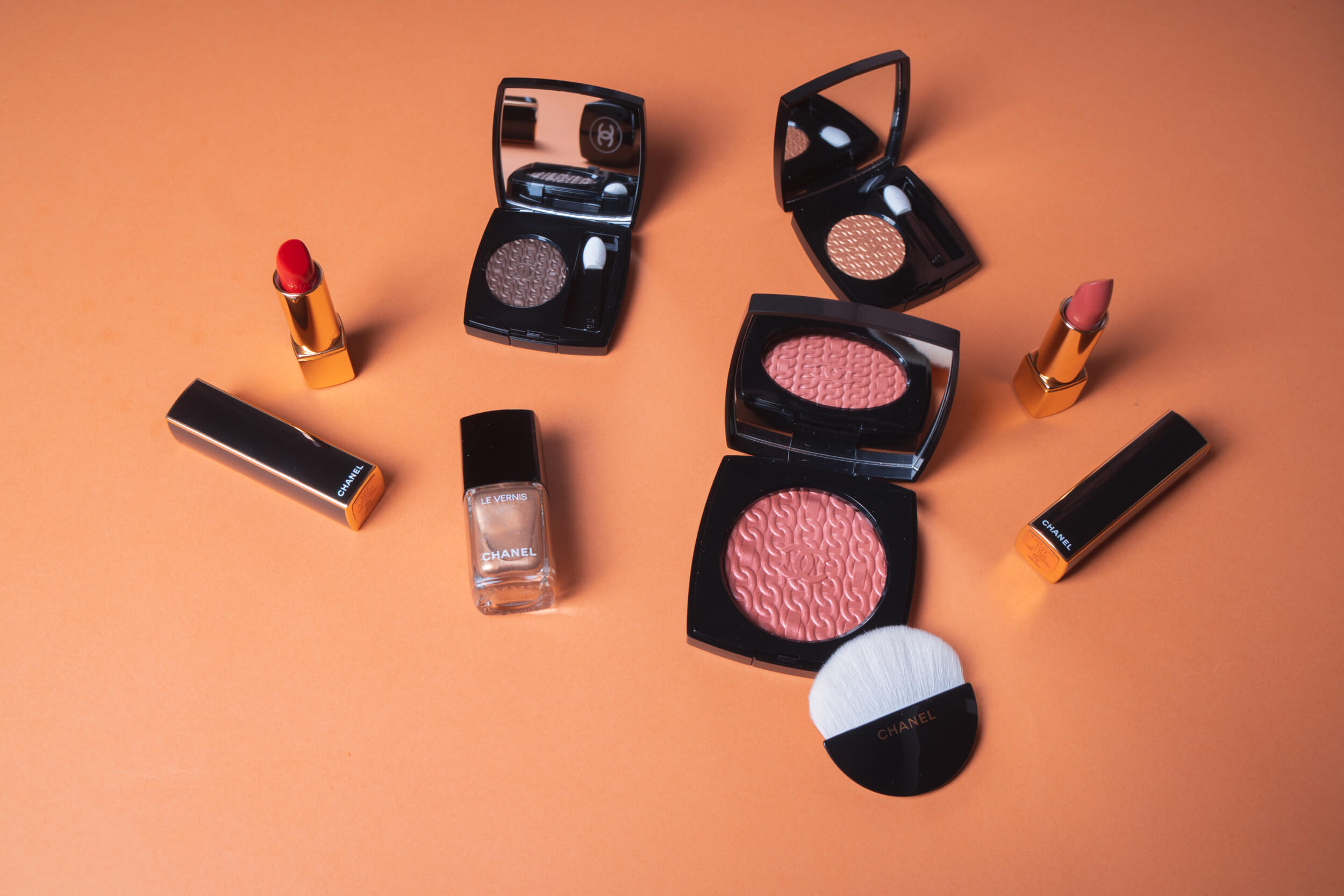 We know that it is not really a Christmas collection but Armani Beauty presents to us three of the most iconic products ever and that most complete a perfect look to use during the holidays (but not only).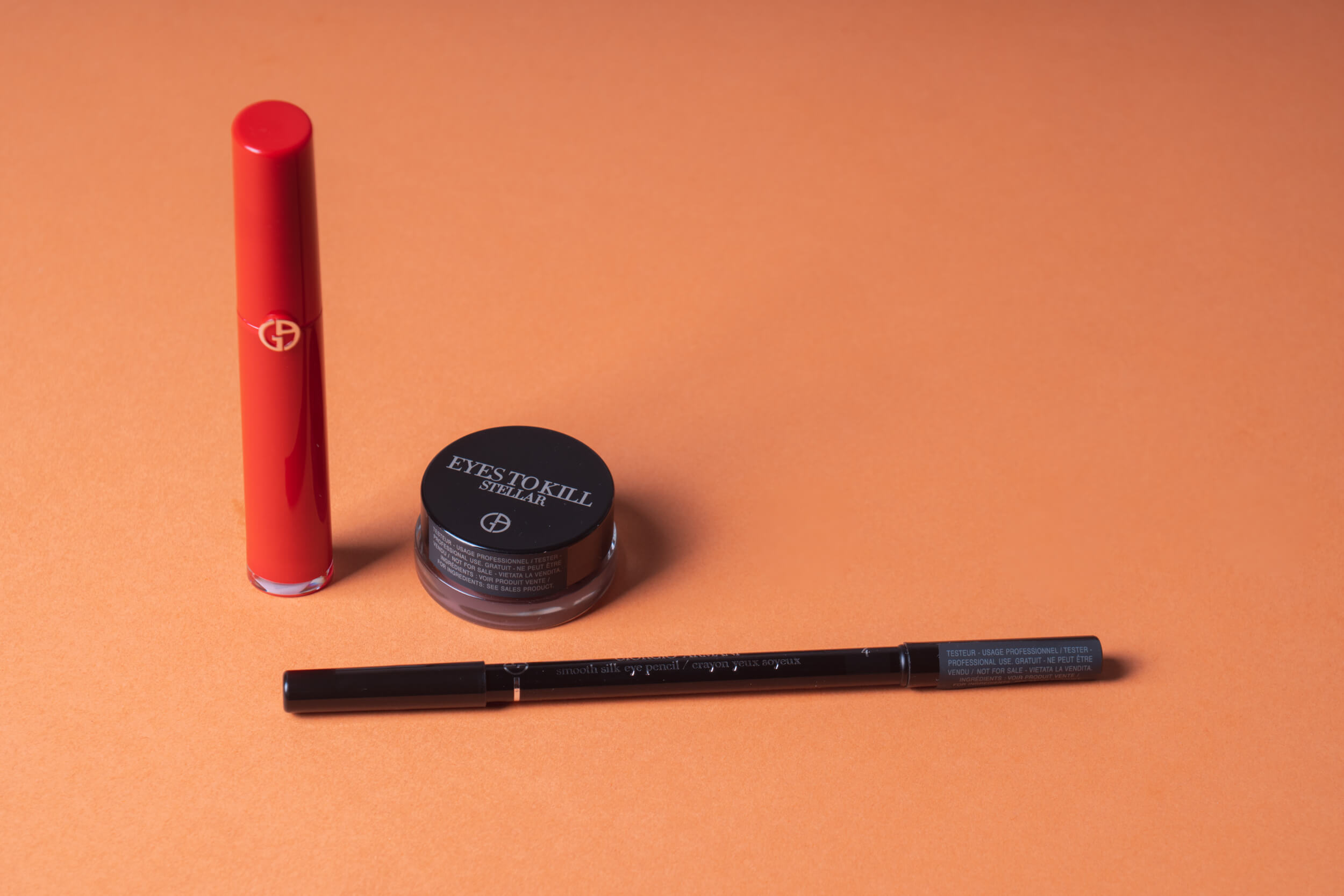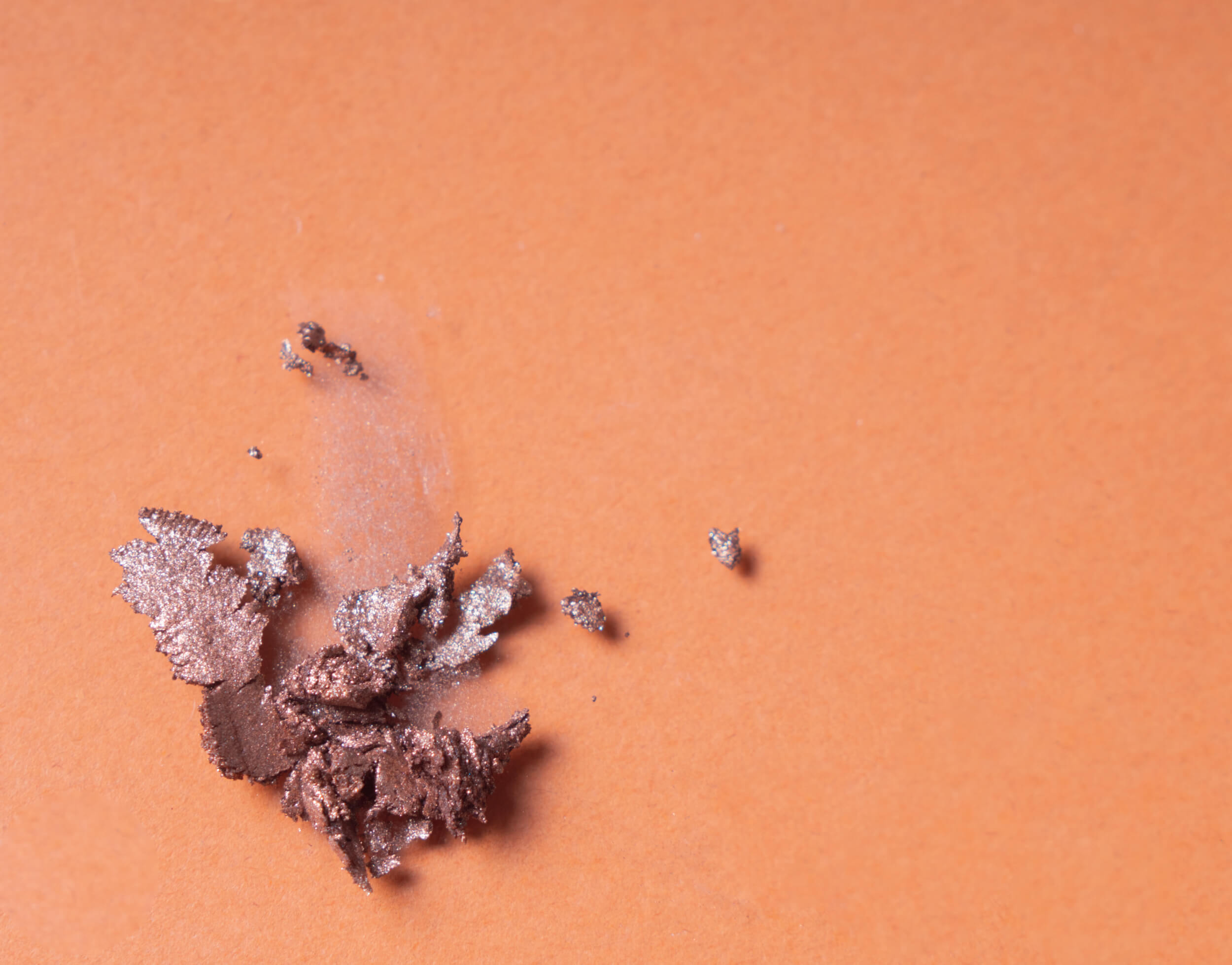 We are talking about an iconic trio: Eyes to Kill Stellar in n ° 4 for an intense golden shade, the Lip Maestro in its brightest red (in 300 Flesh) and the eye pencil, soft to create smokey eyes, in its brightest color black, with the Smooth Silk Eye Pencil.