Autumn has finally arrived, bringing with it the eagerly awaited Back To School Aesthetics (which, in its purely collegiate inspiration, also includes the Back To Office Aesthetic, as long as it's preppy in nature). The time has come to open the doors of our wardrobe to all the autumn pieces that have been patiently waiting in silence and are now ready to bring us back – in great style – to our daily lives. Whether it be school desks, university lectures, or endless days in the office.
As expected, the focal point of this trend is TikTok (an endless source of new trends and an incubator of nostalgic revivals that are revisited and modernized to be in line with the times). The #backtoschoolaesthetic counts millions of views, leading to a myriad of college-style fit checks from our favorite it girls. But the BTS aesthetic is not limited to TikTok; it has also conquered platforms like Instagram and Pinterest, where inspirations and outfits extracted from old movies and TV series that recall and celebrate academic aesthetics are commonplace. Starting from the famous school uniforms of pop culture icons like Cher Horowitz from Clueless and Kat from 10 Things I Hate About You, to the timeless costumes worn by the entire cast of Gossip Girl, especially Blair Waldorf, and to the recent costumes from series like Elite, Riverdale, Sex Education, and the Gossip Girl reboot.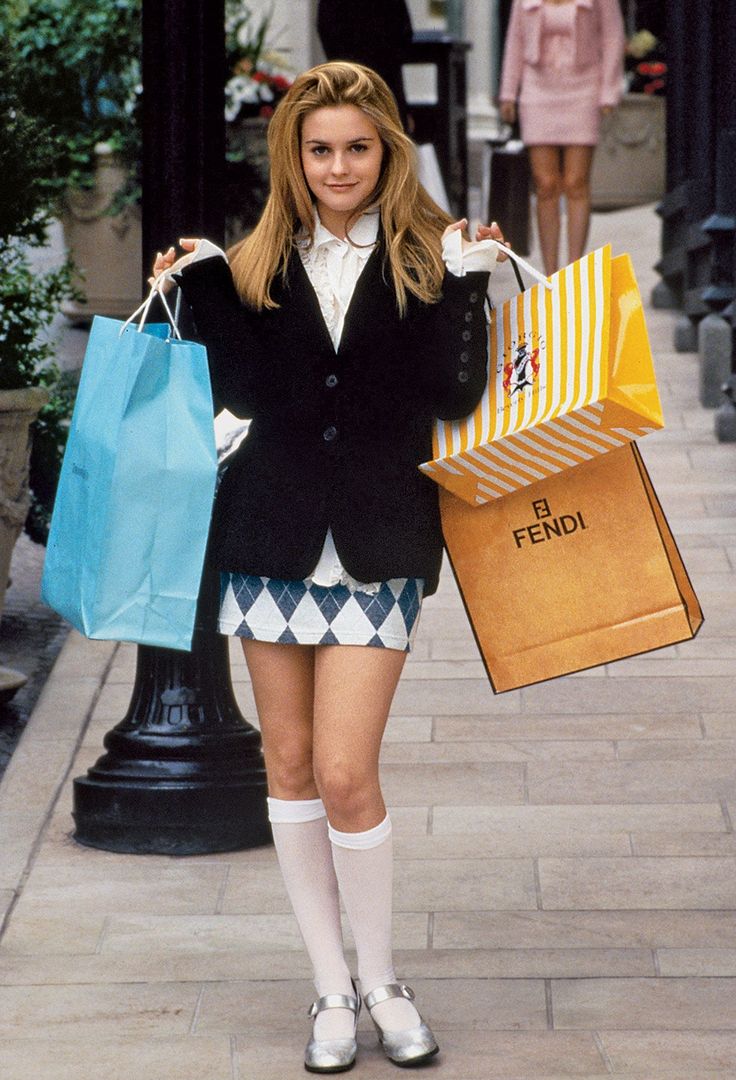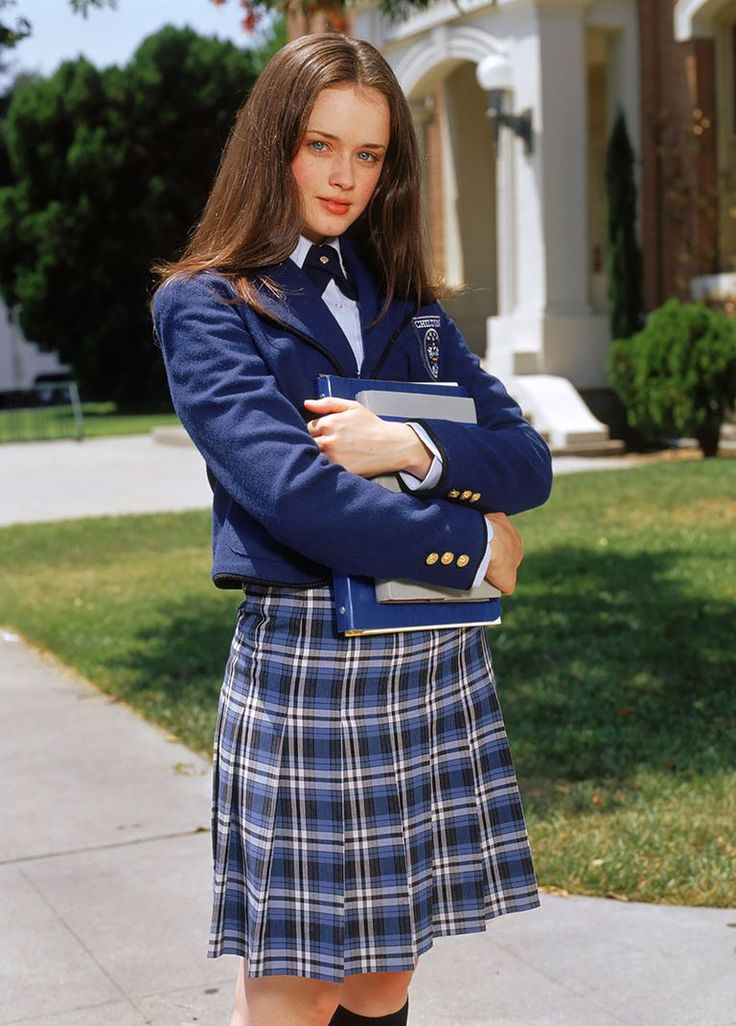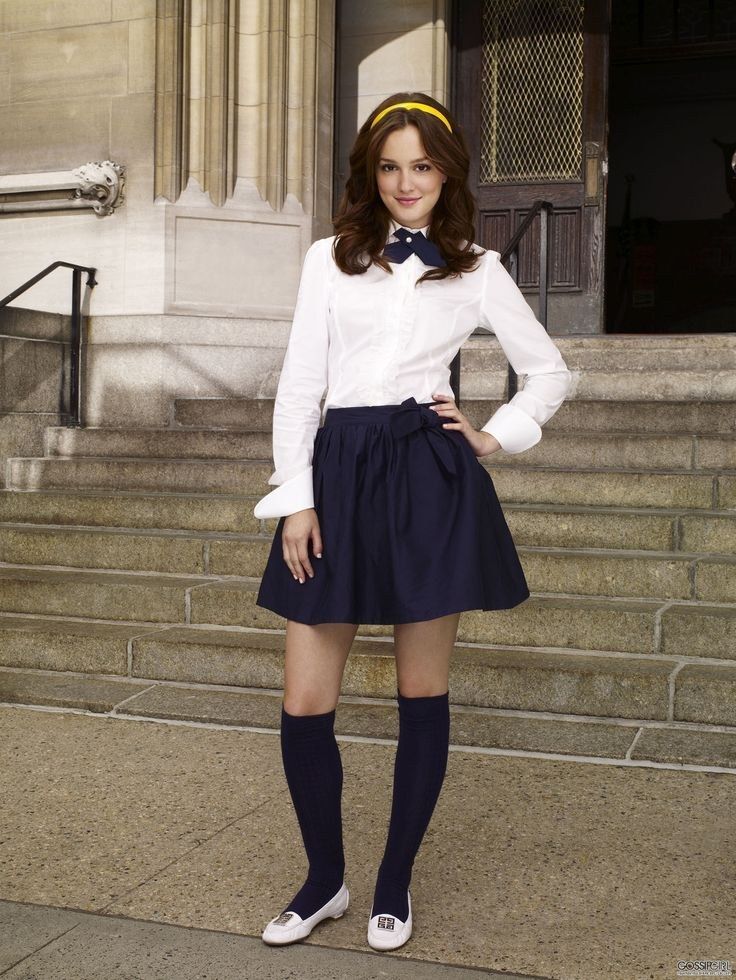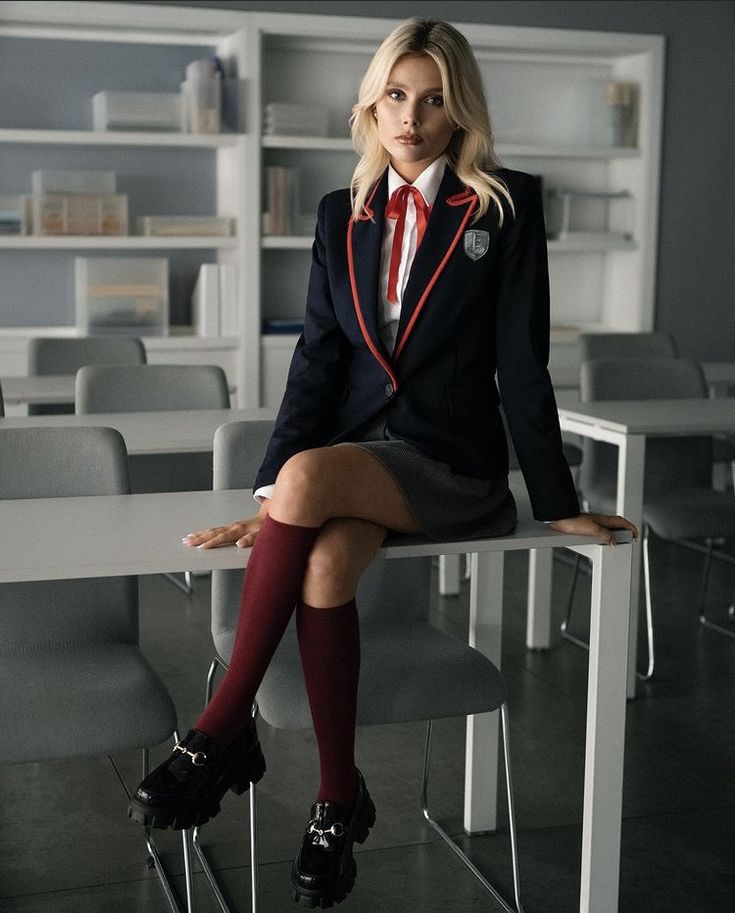 From the 90s to today, the uniform (in this case, a uniform in every sense) of the Back To School Aesthetic has never stopped exercising its charm, becoming a timeless statement in the world of fashion.
Not only on social media: the enchanting allure of collegiate aesthetics has not escaped major fashion houses that, year after year, evoke the images of a summer in college with their collections. From the runway appearances of houses like Prada and Miu Miu during SS24, passing through brands like Ralph Lauren, Tommy Hilfiger, Sandro Paris, and Sézane, which have always paid homage to the schoolgirl uniform with their creations and creative vision, to new brands on the market that, in their capsules, reserve a special place for this well-defined and acclaimed aesthetic. An example is Gigi Hadid's Guest In Residence knitwear line, which launched the Varsity Funk collection in 2022, inspired by the preppy style of American colleges.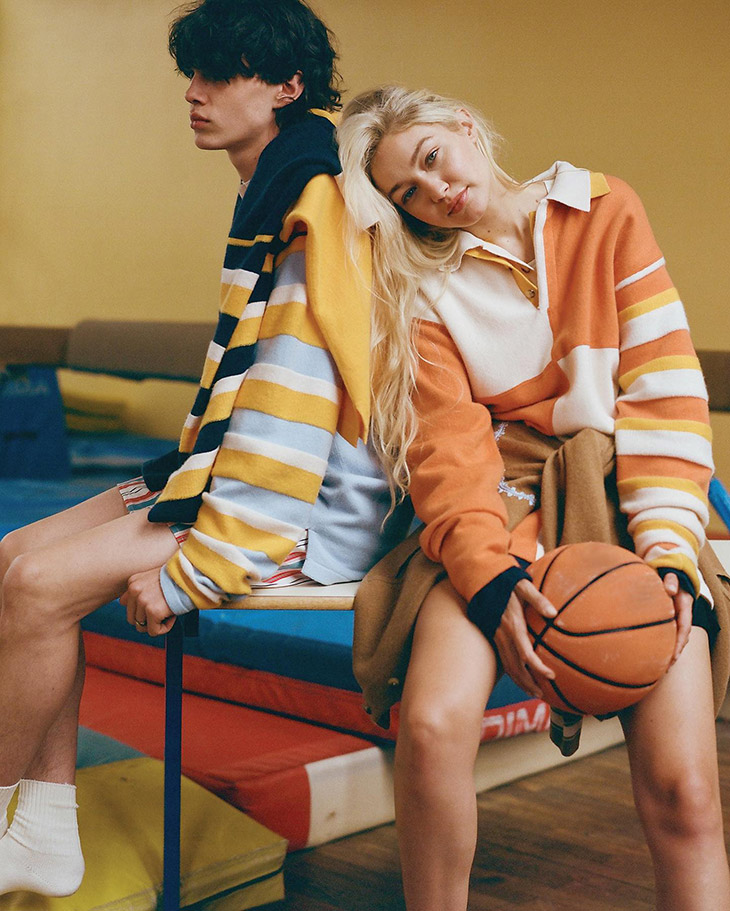 The Back To School Aesthetic consists of items that involve everything related to school, but what does this trend translate to, practically speaking?
The wardrobe of a true Back To School Girl must be based on a series of very specific and distinct items, ranging from mini skirts and oversized blazers, chunky loafers, white T-shirts, and polos, V-neck vests, knee-high socks, pleated skirts of different lengths, sneakers for more sporty days, classic hoodies with the names of American colleges that are now found in any e-commerce (like Harvard and Yale), rugby jerseys, and Letterman-style jackets. Also worth-mentioning, the tailored suits made of fabrics like Prince of Wales check and tartan. And, last but not least, pullovers, knitwear items for when temperatures start to drop, and accessories like baseball caps, berets, duffel bags, shoulder bags, and backpacks to carry everything needed for the day.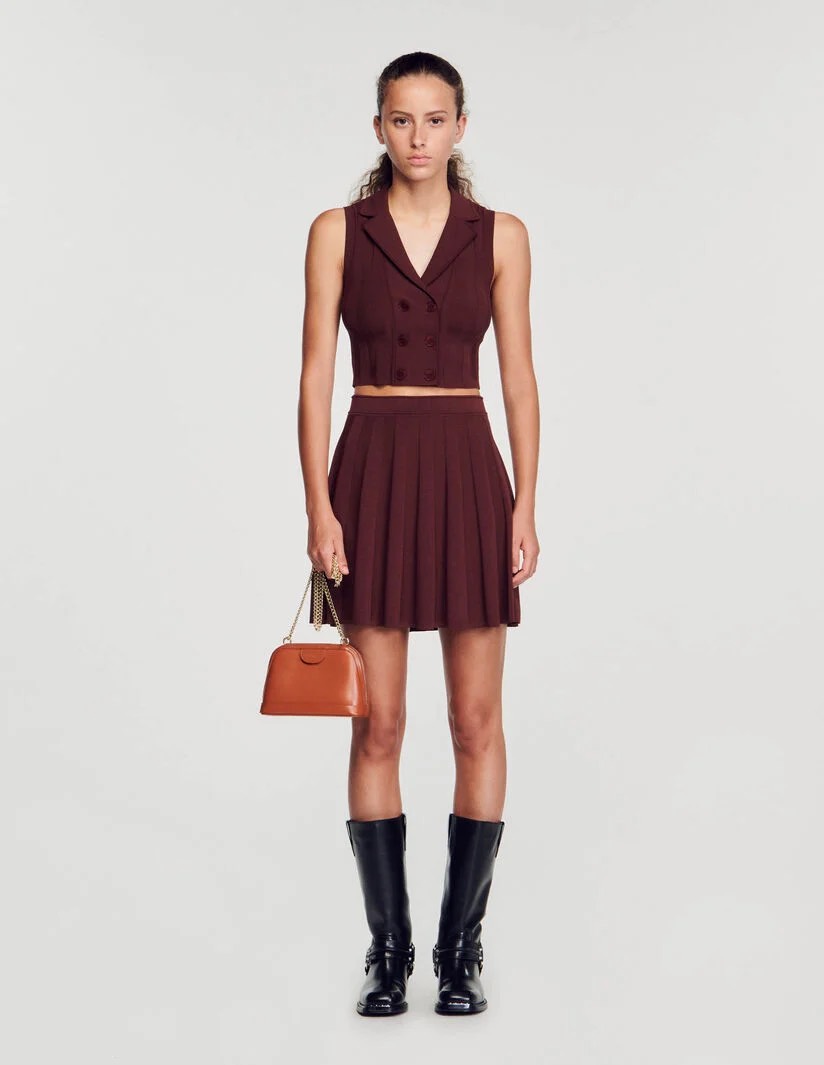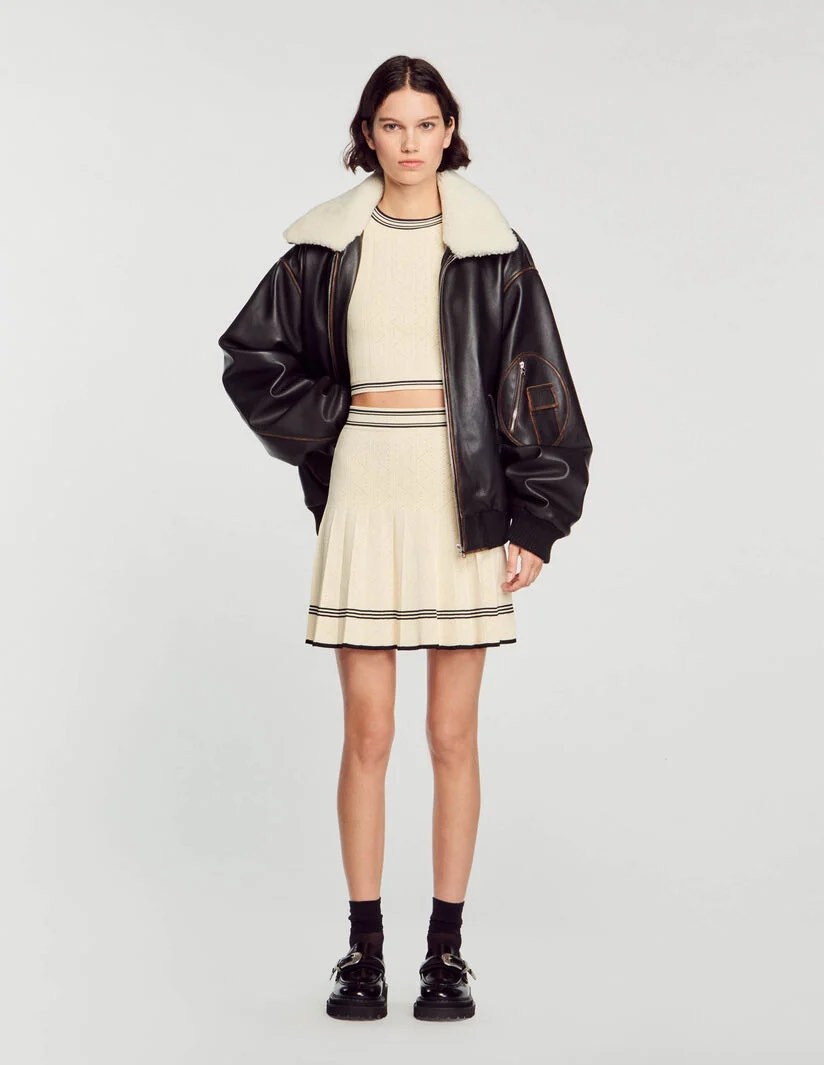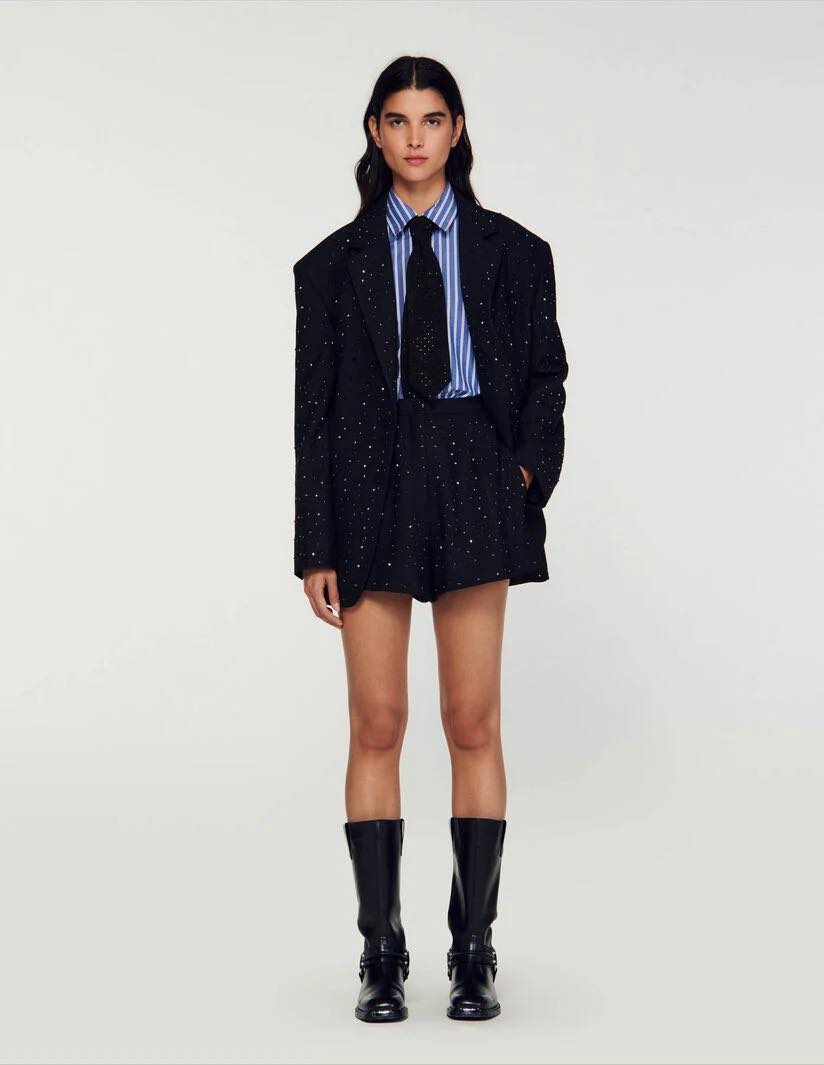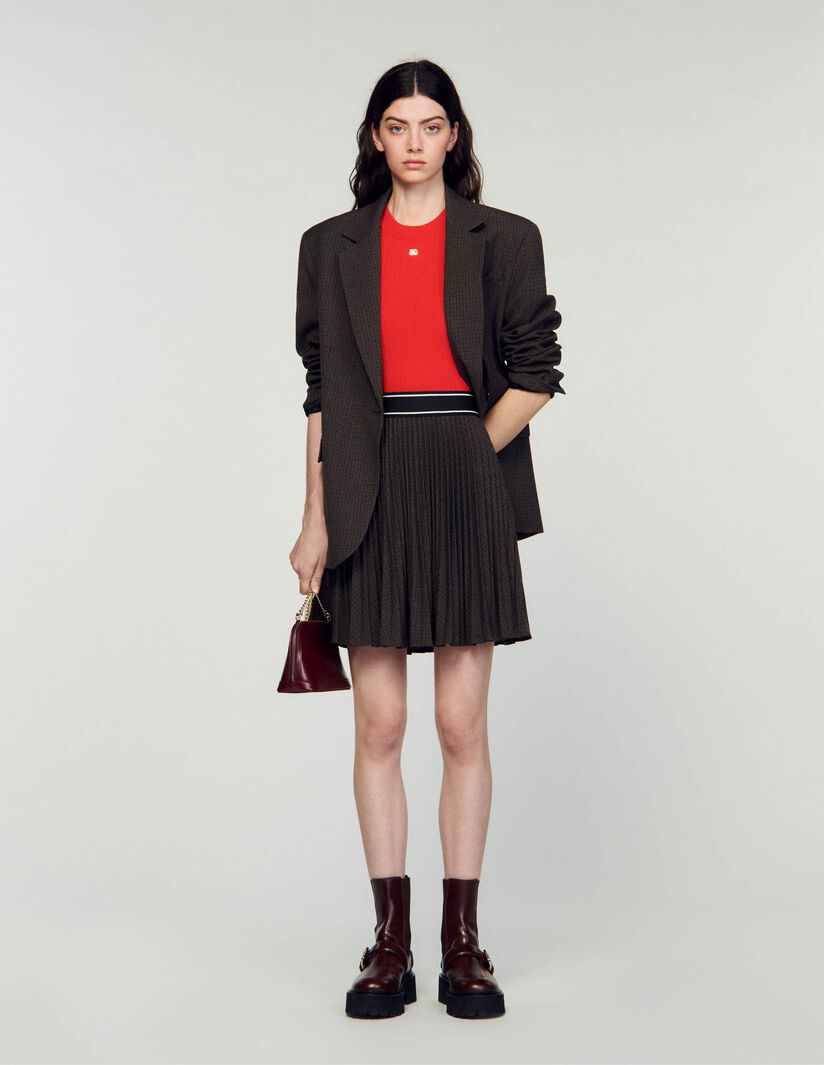 Furthermore, what makes this style so captivating – besides the inevitable American charm – is its versatility: even though the Back To School Aesthetic peaks in popularity between the end of summer and the beginning of autumn when it's time to go back to school, its intrinsic characteristics make it a trend that can be flaunted all year long. While the quintessential schoolgirl uniform in autumn consists of a white T-shirt, pleated mini, matching blazer, loafers, and knee-high socks, in summer, the same outfit can be worn in a lighter version without sacrificing the collegiate allure that we love. Simply choose a pleated skirt in a lighter fabric, reduce the length of the socks to the ankles, and avoid wearing the blazer (unless opting for a linen blazer), and you're good to go. Finally, don't worry too much about following every detail of this trend or thinking you have to hoard every aforementioned item to create a successful #backtoschooloutfit: the secret lies in pairing mostly basic pieces (we bet almost everyone has a white shirt, a blazer, or a mini skirt in their wardrobe) with a few on-theme items that give the look a personal touch (provided by an impactful accessory or a typical outerwear piece) for a more irreverent combination.