Some things don't change through the seasons (like ordering food in, seeing our friends, reading) but many others are affected by the time of the year we live in: like seaside for summer, pastel colors for spring and Christmas dinners for Winter. So what about autumn?
Love it or hate it, you can't escape the season.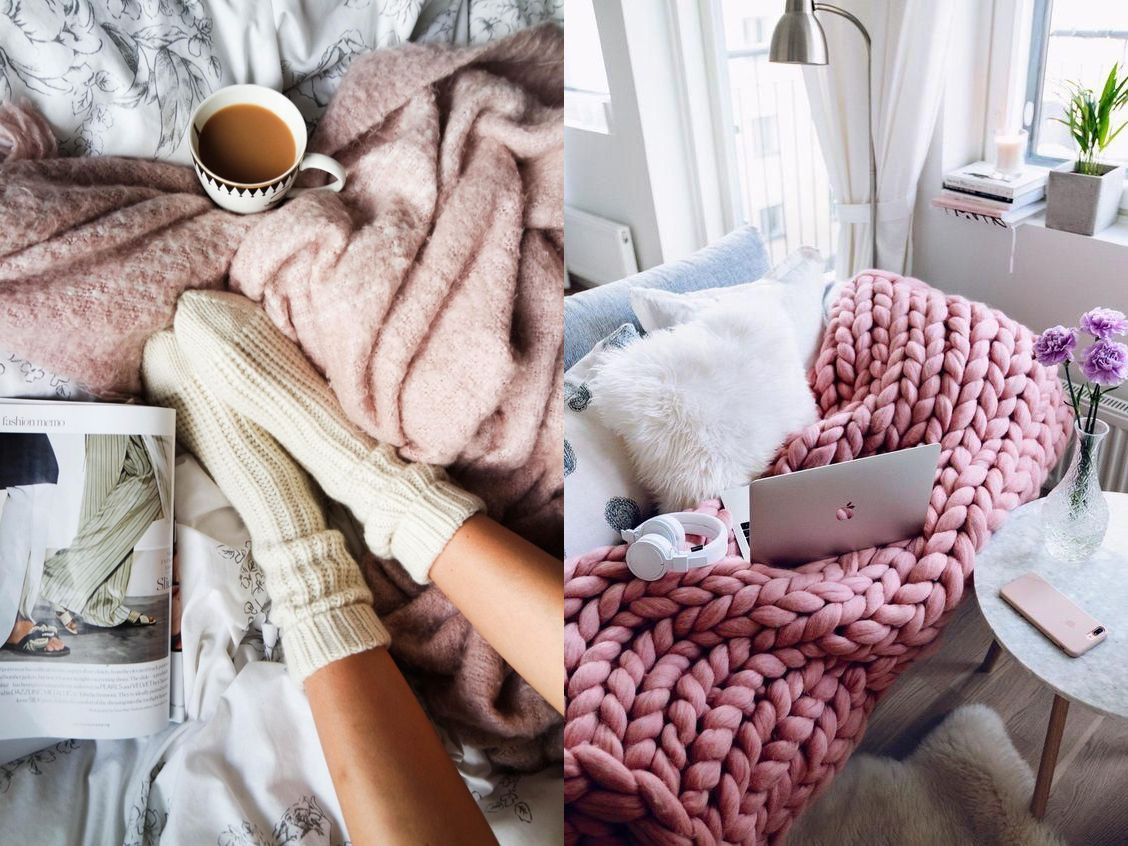 Now, people usually divide into two groups. Those who love the smell of roasted marshmallow, of crisp leaves piles, of firewood and cinnamon, and those who struggle to accept the end of summer – this is to all Summer-lovers who are already cold with the first chilly breezes, the ones who still keep their swimsuits at hand hoping for a last sparkle of late Summer.
But yes, fall, like wardrobe change, like Christmas, like popcorn during Netflix night, is something written in stone.
_____________
Autumn Guide
Shopping
_____________
It's time to bring Shopping to the next level with two of the most awaited appointments of the season: Black Friday and Cyber Monday. The first is dedicated to shopping-spree and incredible sales, the second is a vast online event with deals on electronic and cyber goodies. Although being particularly popular in the States, since Black Friday is usually the day after Thanksgiving and the beginning of the preparations for Holiday season, Globalization turned these "Festivities" of consumerism into a worldwide matter. Starting from the UK, and then in all Europe, although not having a Thanksgiving Day and thus losing part of its meaning, the majority of shops, both online and physical ones, have incredible sales for these two days. Better late then ever, the last Country to fully embrace the Black Friday-mania was Italy.
Are we ready to throw ourselves headfirst into some juicy deals?
_____________
Autumn Guide
Hot Drinks
_____________
Hot chocolate is finally back to something we can un-ironically order in a bar. But that's not the only thing: from the end of August the famous Seattle-born chain Starbucks, founded in the '70s and still rocking the industry (and beloved pop reference as well), has finally opened the doors to its seasonal menu. That means Pumpkin Spice lattes, Maple lattes, spiced hot teas and sweet treats. For those who love cinnamon and spices, that's the perfect season to pop into a bar.
Anyways, Starbucks is not the only one to be excited about the season: there are plenty of websites with easy recipes explaining how to make your favorite hot brew step by step. Apple, orange, maple, peanut, and pumpkin flavored drinks are usually the go-to choices through October and November, together with coffee and black and green tea (a market that is expected to increase this winter, according to the latest marketing researches).
If the food (well, that's debatable) trend for summer 2018 was the colorful ice cream Unicornetto, we can't wait to see the upcoming trends speaking of hot drinks!
_____________
Autumn Guide
Netflix & Chills
_____________
Pouring rain and colder days? That's ok, as long as we can stay indoors and have binge-watching parties with our friends. With the new season, there are a lot of TV Series coming back and/or starting anew, filling our Must-Watch lists after the first sneak peeks offered by the last San Diego Comic-Cons. This fall we're getting our fair share of remakes (like "Riverdale"'s spin-off "The Chilling Adventures of Sabrina," a darker retelling of the famous '90s Series, or the iconic NBC's "Will & Grace"). We shouldn't forget the comebacks of the series that made us cry and laugh last year, either: "Atypical," which premiered with season 2 at the end of September together with the 3rd season of "The Good Place," "This Is Us" and the upcoming (sadly) last season of "Crazy Ex-Girlfriend." There are also a few exciting new titles coming our way: "Homecoming" and "Maniac" among them.
So, let's arm ourselves with a cozy blanket fort, comfort food and a group of fellow binge-watchers and let the marathon begin!
_____________
Autumn Guide
Reading
_____________

You don't need a fireplace and a rocket chair to enjoy some seasonal reading: fiction or non-fiction, the newly found trips to work, cold nights and lunch breaks allow us to enjoy a good book.
It's fashion weeks time, so a themed reading is due: "Fashion Climbing" by Bill Cunningham mixes words and photos to share Bill's memoir, his hazardous designs, and career as a fashion journalist. Available starting from the beginning of October, it's for every soul who already misses the fashion weeks. If you need something romantic and heartwarming, words that are delicately dotted on the page and that speak to the soul, you'll love the new book by Rupi Kaur (author of "Milk and Honey"): "The Sun and Her Flowers," five chapters about love and self-discovery. As for fiction, countless books are coming out these months and, as always with a vast range of genres: from the romantic "The Beekeeper's Promise" by Fiona Valpy, filled with strong and compelling heroes in 1938 France, to the emotional strength of "Melmoth," a new mystery with a compelling narrative and a complex protagonist, by "The Essex Serpent" author Sarah Perry.
_____________
Autumn Guide
Traveling
_____________
Travelling is cheaper when most people settle down and are back to their usual routine. If you're lucky enough to be a student or to have the chance to pick your days off with a little freedom, fall is, without doubt, one of the best moments to hop on a plane and see the world.
The flights are cheaper, the cities less crowded and the weather milder almost everywhere. Autumn breaks could be a great chance to book a low-cost holiday: southern destinations like Lanzarote, the Greek islands and Turkey are still warm (with an average of 25°) and are perfect to enjoy a late sea-trip, but not only. October seems the best moment also to visit Asia: in Taiwan, the rain season usually stops by the end of October, leaving clear skies, gentler weather, and off-peak prices; the same goes for Vietnam, where the climate is more travel-friendly between October and November. Or Italy, perhaps: with the end of the heat and the flood of tourists, art gems like Rome and Florence become suddenly quieter and (most importantly) more affordable, or you could go to Perugia, where every October the city holds the Eurochocolate, a 10-days international festival dedicated to chocolate.
_____________
Autumn Guide
Scarves & Blankets
_____________
It's definitely the time for more comfortable and cozy clothes, for nests of blankets and scarves as big and heavy as they can get.
One of the most satisfying sensations of fall is going to the park with a hoodie and a scarf, comfy but not too heavily dressed since the weather is still mild. Declinable in everyone's personal style, versatile and yet like a warm cuddle always with us, knitted, printed or fringed scarves can match every taste and need. So, oversize and soft scarves become an essential accessory in our lives quickly. To the iconic monochrome scarves (the most loved colors remaining grey, black, mustard and ochre) and the classic and evergreen check and tweed patterns, the 2018 trend adds camouflage and animal prints. As usual, though, the most loved fabrics are cashmere, wool, jacquard, extra-soft fabrics, and silk.  
They can also become emergency blankets during long journeys!