August Beauty News 
Pixi: The New Tonic To-Go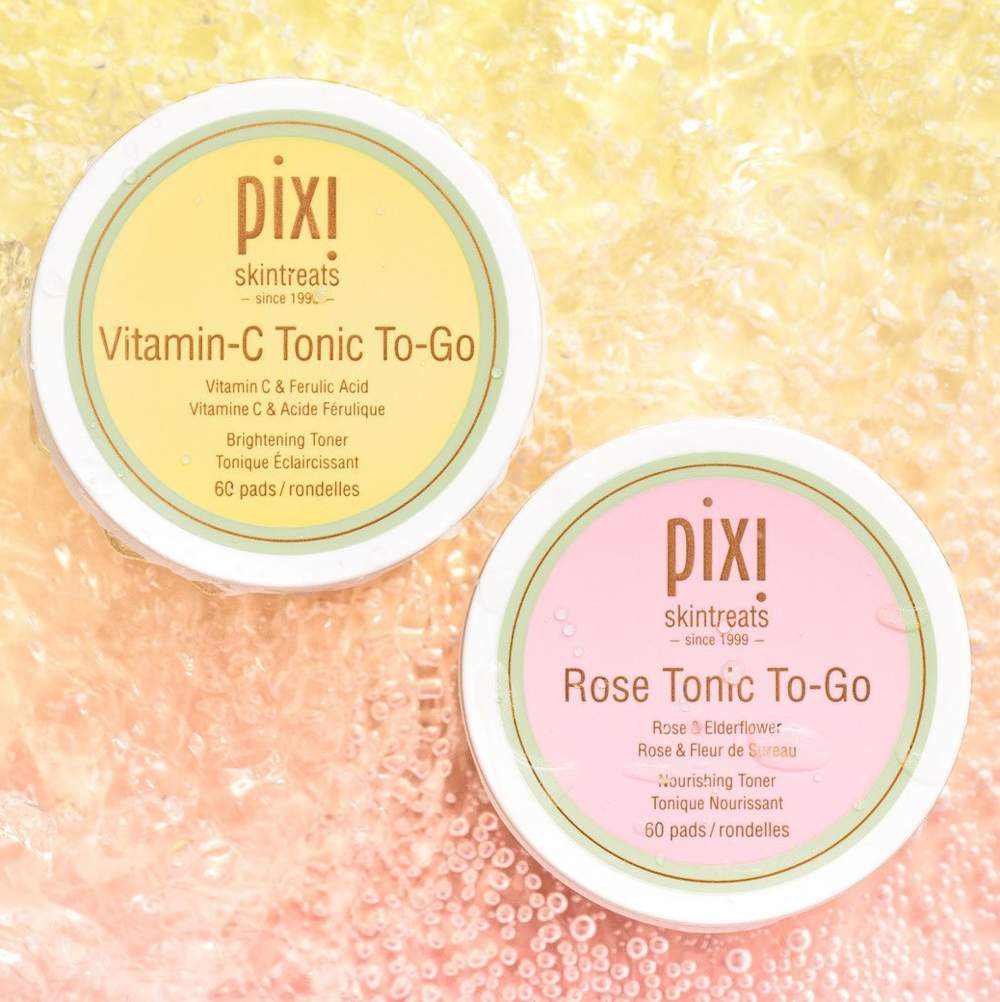 Here comes the tonic to always take with you! You heard it right, Pixi created the new Tonic To-Go, a travel-sized tonic that combines the exceptional properties of two of the brand's most beloved tonics, Vitamin-C and Rose: a practical travel-size, simple, and quick to use anywhere.
They both contain pads soaked in tonic: the Vitamin-C Tonic To-Go contains Vitamin C illuminating, Ferulic Acid, which gives an antioxidant boost, and probiotics that preserve and balance our skin, while the Rose Tonic To-Go is formulated with Rose Water, Aloe Vera that soothes and calms + Elderflower, rich in antioxidants.
August Beauty News 
Kylie Skin: The New Clear Complexion Correction Stick, The New Detox Face Mask, The New Face Mask Brush, The New Clarifying Facial Oil, The New Hydrating Lip Mask, and The New Make-up Melting Cleanser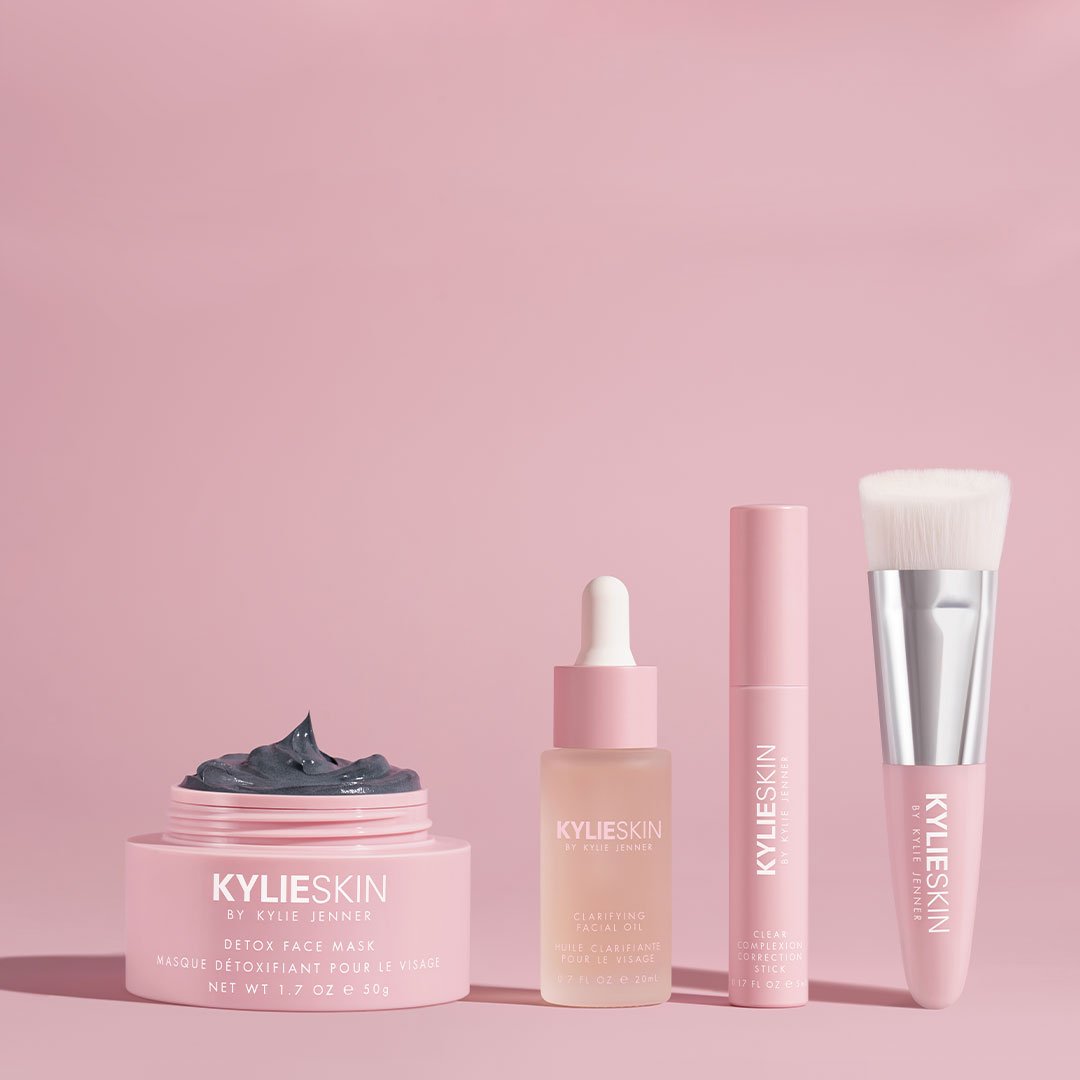 Kylie Skin, Kylie Jenner's brand, expands its skincare collection with five new references and a brush for the application of masks. The products of the line are all clean, cruelty-free, vegan, paraben, and gluten-free, and they contain innovative formulations based on acids and natural ingredients.
But let's move on to the news: the Clear Complexion Correction Stick is a transparent stick that corrects skin imperfections, containing salicylic acid and glycolic + witch-hazel, a plant renowned for its astringent properties and that helps to protect and improve the tone and texture of the skin; the Detox Face Mask, ideal for mixed to oily skin, removes impurities, excess sebum and helps to improve the appearance of the pores and is formulated with kaolin clay, bentonitic clay, marine silt rich in minerals and charcoal, glycerin and sodium hyaluronate for a boost of hydration. The Face Mask Brush, on the other hand, is a brush with synthetic fibers and shaped like a dustpan, which allows you to collect the perfect amount of product for a uniform application.
Going back to skincare, the Clarifying Facial Oil is an oil that helps to reintegrate moisture and reduce the excess of sebum, whose formula is based on safflower oils, babassu, pomegranate, marula, and rosehip, combined with salicylic acid and licorice root extract with a super-illuminating action.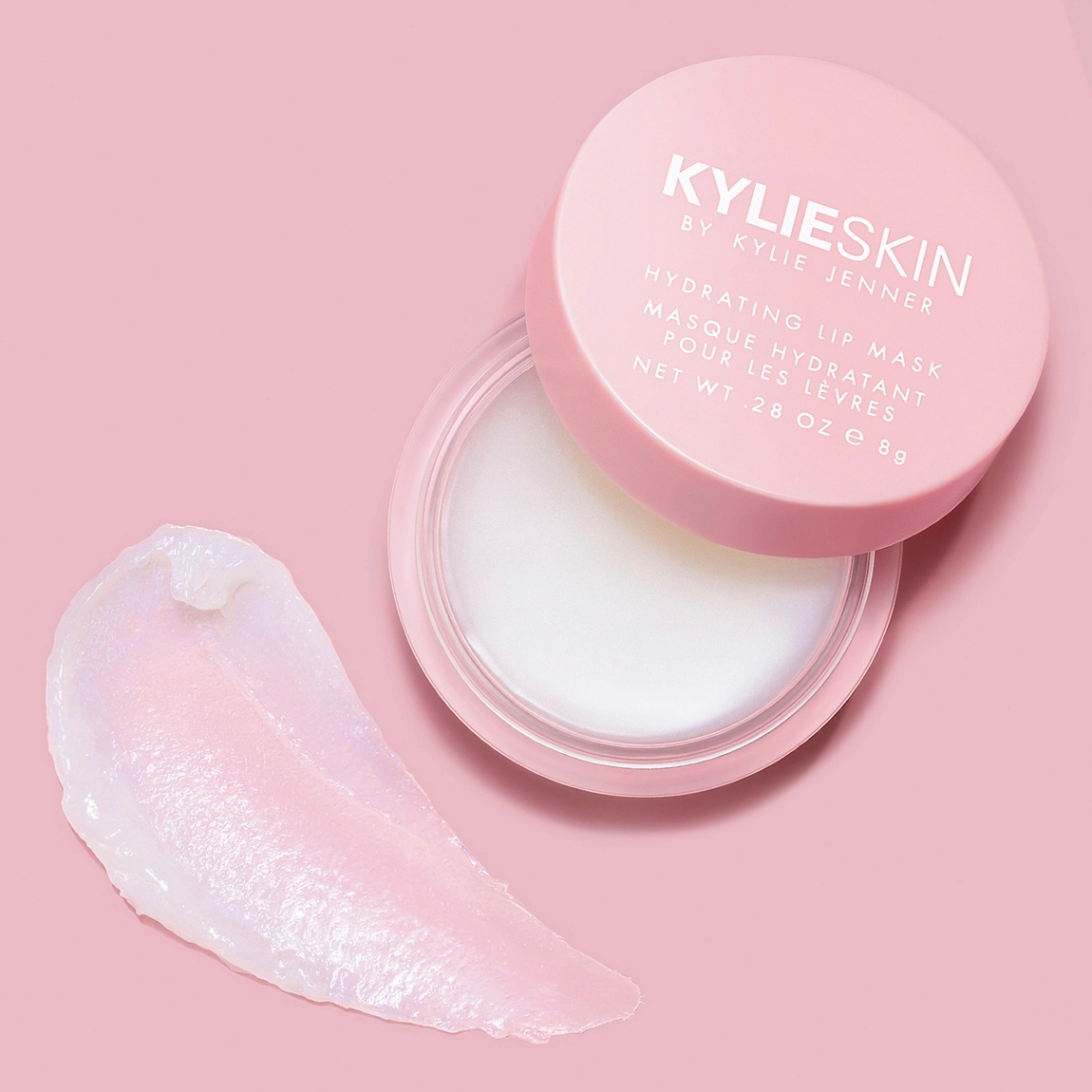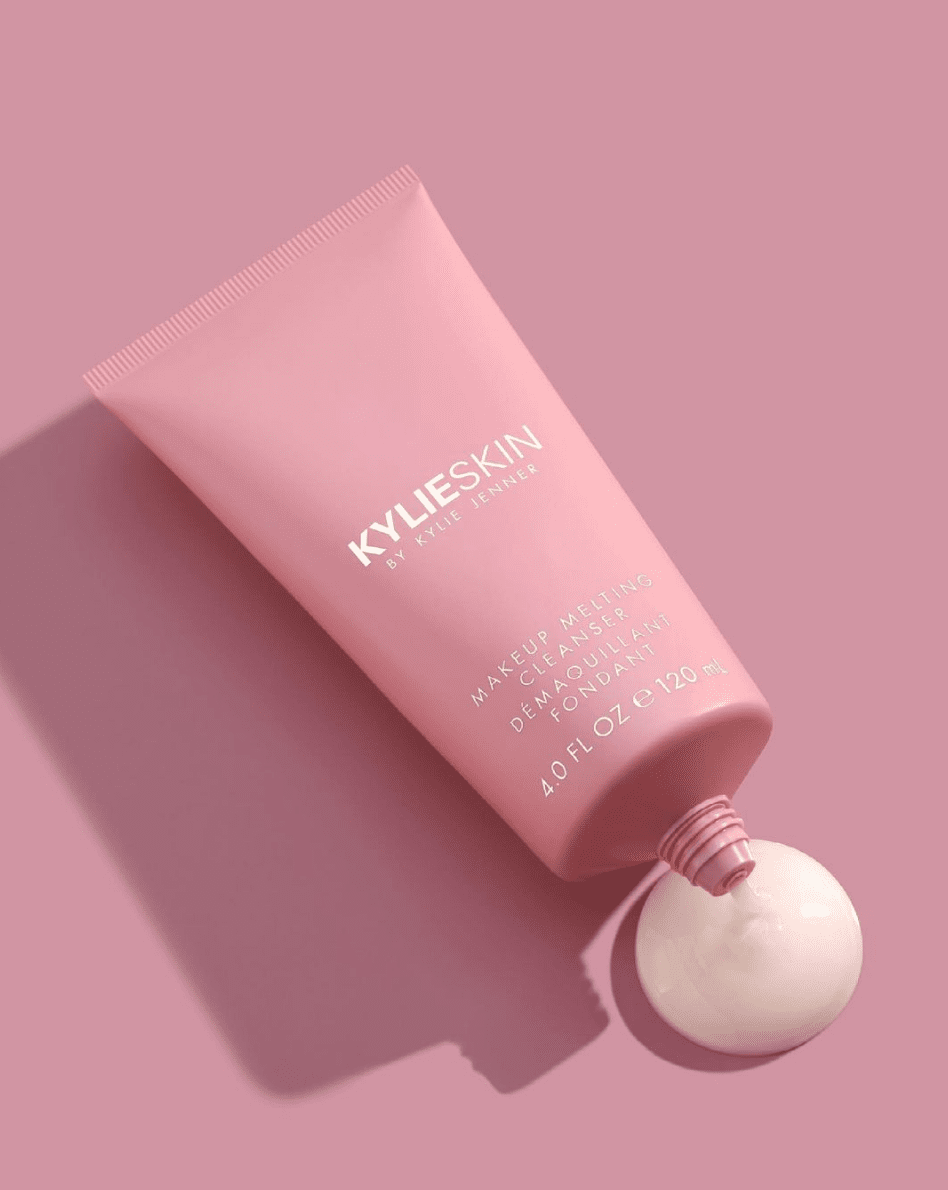 Lastly, the Hydrating Lip Mask is a rose-scented lip mask formulated with a blend of shea butter, pomegranate extract, and vitamin E, and the Make-up Melting Cleanser is an oily cleanser that removes impurities and make-up while the skin is hydrated thanks to glycerin.
August Beauty News  
Melvita: The New Organic Solid Shampoos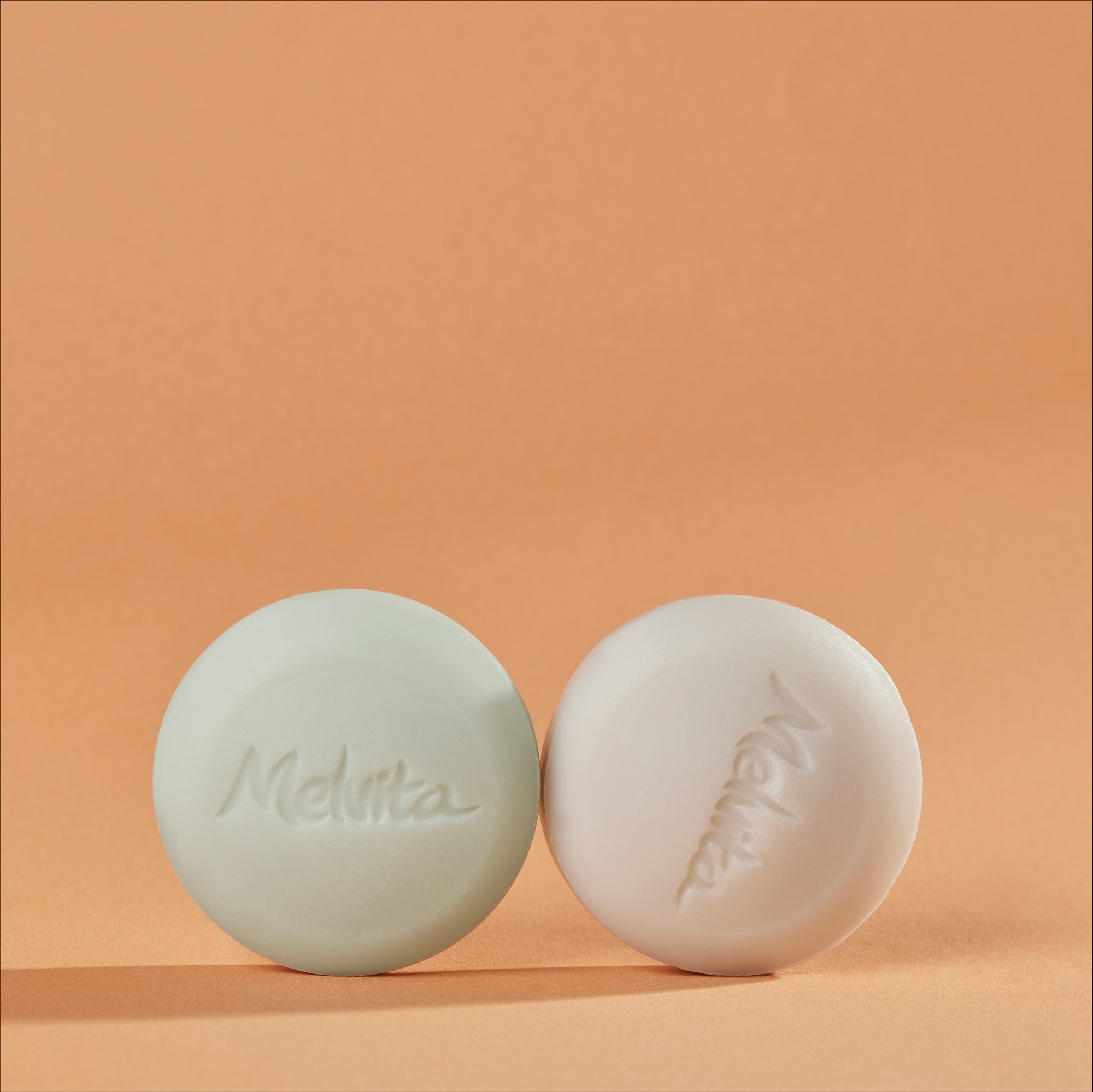 Two new organic solid and zero waste shampoos containing organic ingredients selected from vegan, biodegradable, and silicone-free formulations with eco-friendly packaging.
For the most fragile and thin hair, the Gentle Solid Shampoo Softness & Elasticity is the ideal product: it gently cleanses all types of hair and works to keep the scalp hydrated and balanced; it contains sodium coco, a natural and biodegradable foaming agent, coconut oil, which gives softness, elasticity and shine and its scent smells of almond, white tea, mimosa, with a hint of unmistakable vanilla. Do you also need a purifying treatment? The Detox Solid Shampoo Freshness and Radiance is the one for you! With green clay, suitable to remove impurities and absorb excess sebum, it leaves your hair light, fresh, and with a cool scent given by a mix of lemon, bitter orange, petitgrain, verbena, neroli, and freesia.
August Beauty News 
Drunk Elephant: The New O-Bloos Rosi Drops and The New C Firma Fresh Day Serum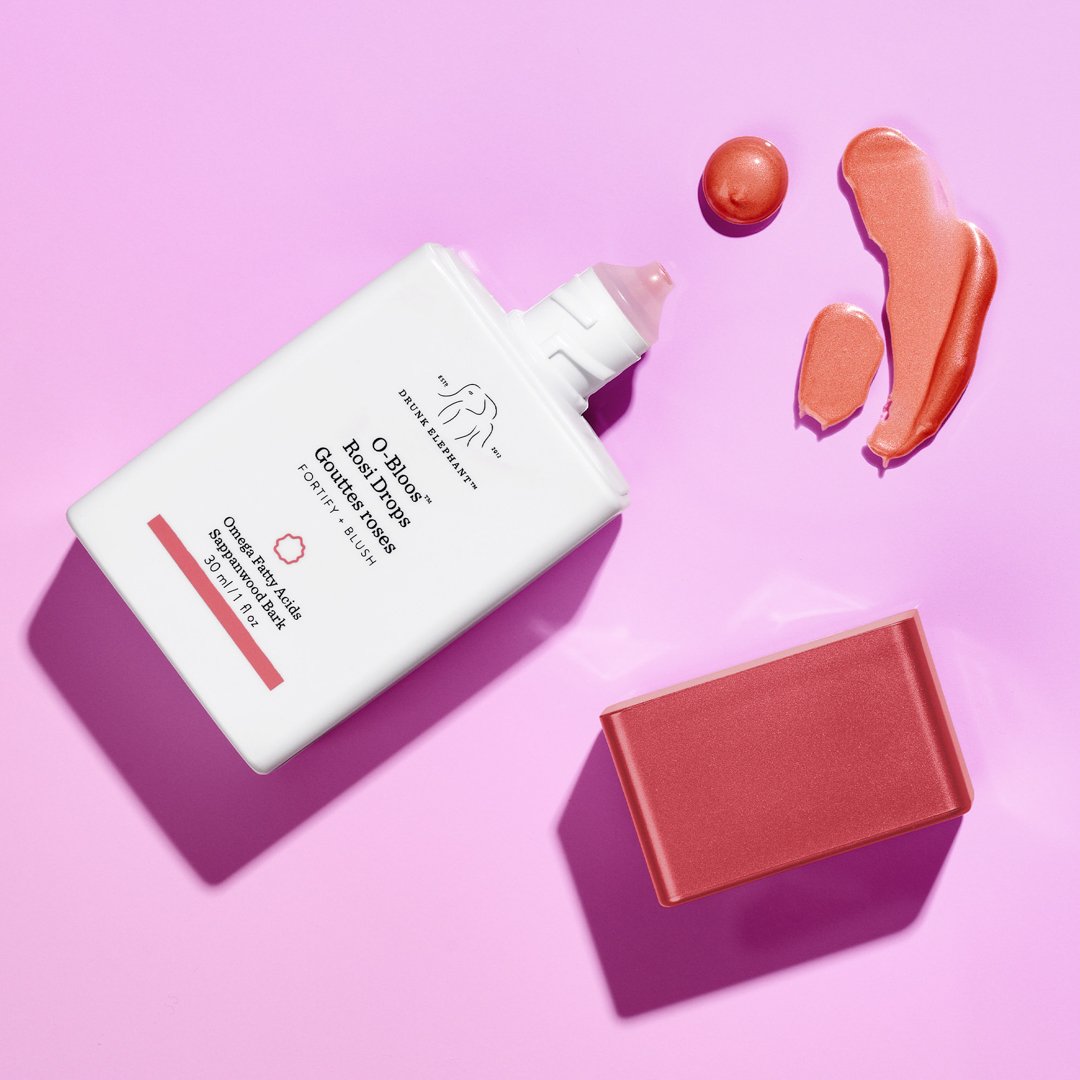 The new O-Bloos Rosi Drops is a serum that strengthens and gives color at the same time, by the pink golden peach veiling that will revive your face + a moisturizing blend of omega oils and essential fatty acids that support the natural function of the skin barrier, keeping the skin always soft and nourished
A tip? Combine D Bronzi and Marula Oil for a sunkissed effect all over the face, or try it only as blush or even as eye shadow!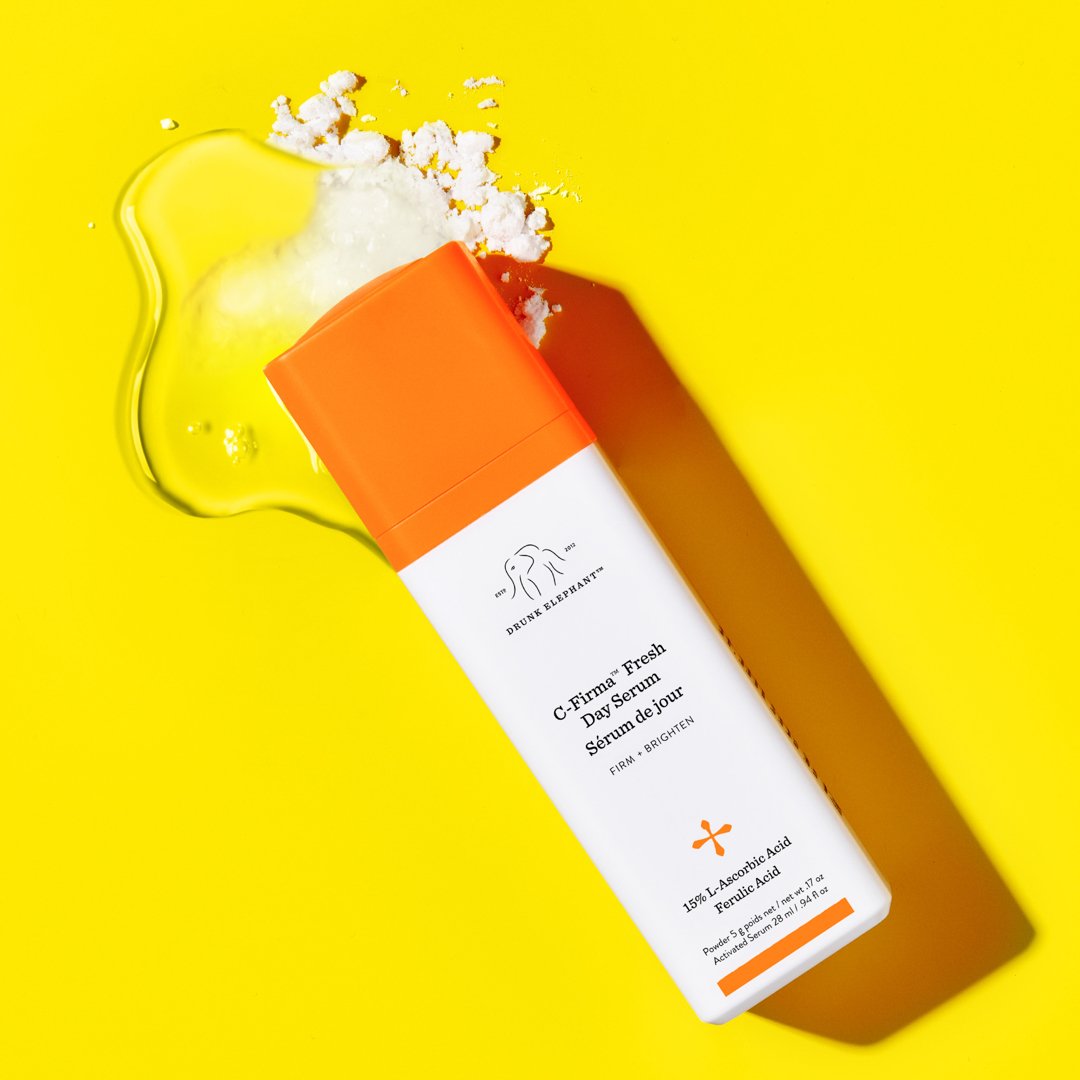 The C Firma Fresh Day Serum becomes even smarter! Why? Because the new formula must be mixed before use, thus allowing to maximize the effectiveness of the formula. Simply pour all the liquid into the vial containing 15% ascorbic acid to activate the serum and shake for a minute until the powder has completely dissolved (if you see bubbles do not worry, everything is normal). It contains 15% ascorbic acid, 0.5% ferulic acid, and 1% vitamin E, an extract of pumpkin ferments, and crosslinked hyaluronic acid, which work in synergy to enzymatically dissolve the dead cells on the surface while moisturizing in depth.
August Beauty News  
Kess Berlin: The New Vegan Lip Gloss Apricot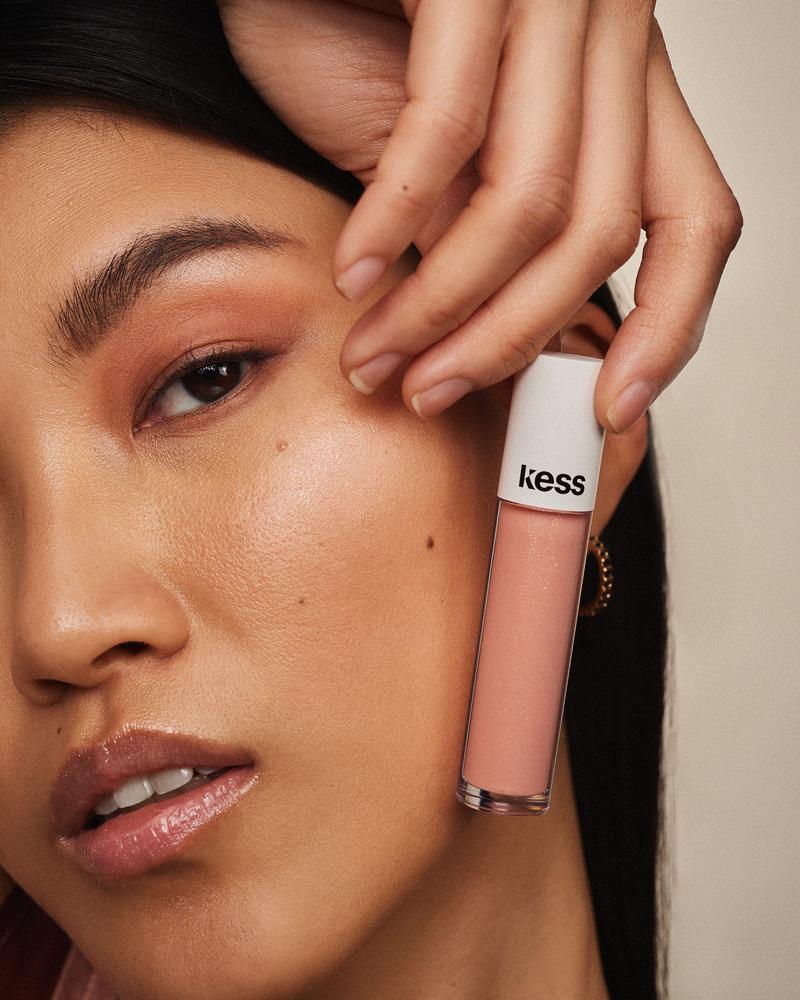 We have already worn and loved the Vegan Lip Gloss by Kess Berlin in the colors Nude and Rosewood and we couldn't help but adore the brand new shade released on 23 August: Apricot.
For all lovers of peach tones here is a pastel apricot, with milky-nude shades! Its formula is vegan and extra-nourishing and contains vitamin E to protect and smooth the lips, Hyaluronic Acid to maintain hydration (and make our lips look fuller), and peppermint oil. In addition, the "glass look" effect is assured: with just a hint of color, it leaves on the lips a slightly shimmery finish perfect for both the day and the most important occasions.
mer perfetta sia per il giorno che per le occasioni più importanti. 
August Beauty News 
Charlotte Tilbury: The New Instant Magic Facial Dry Sheet Mask, The New Magic Lip Oil Crystal Elixir, The New Magic Serum Crystal Elixir, and The New Multi Miracle Glow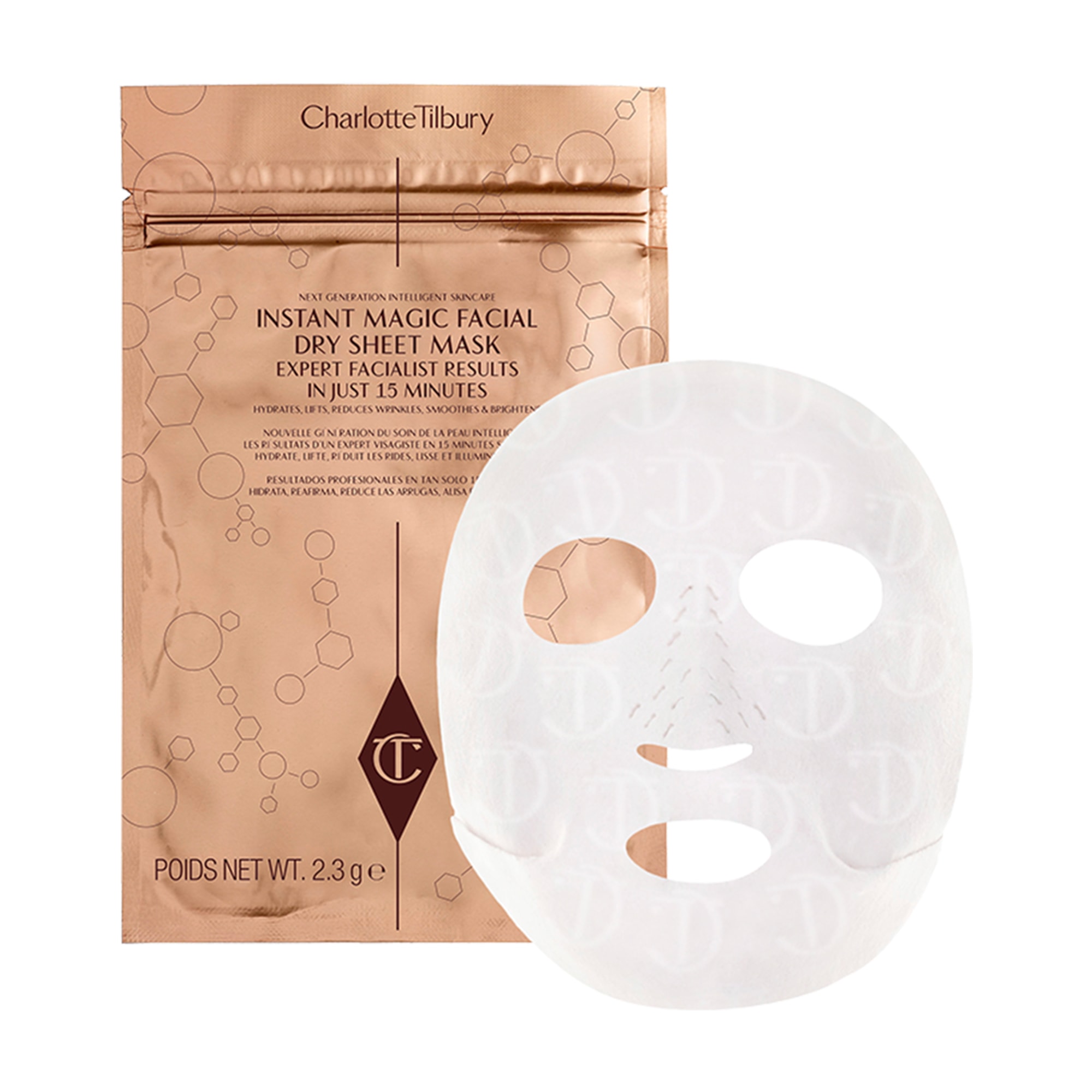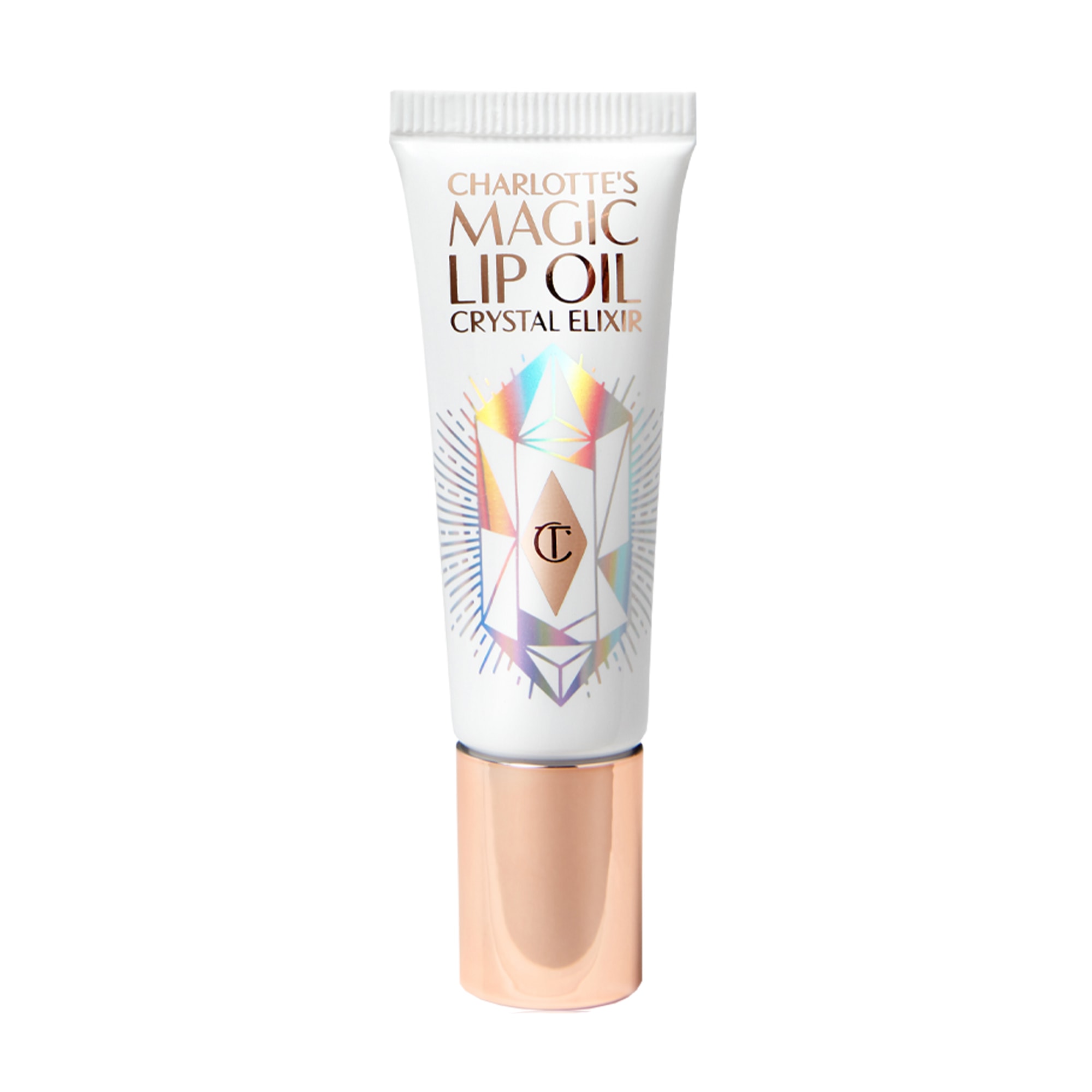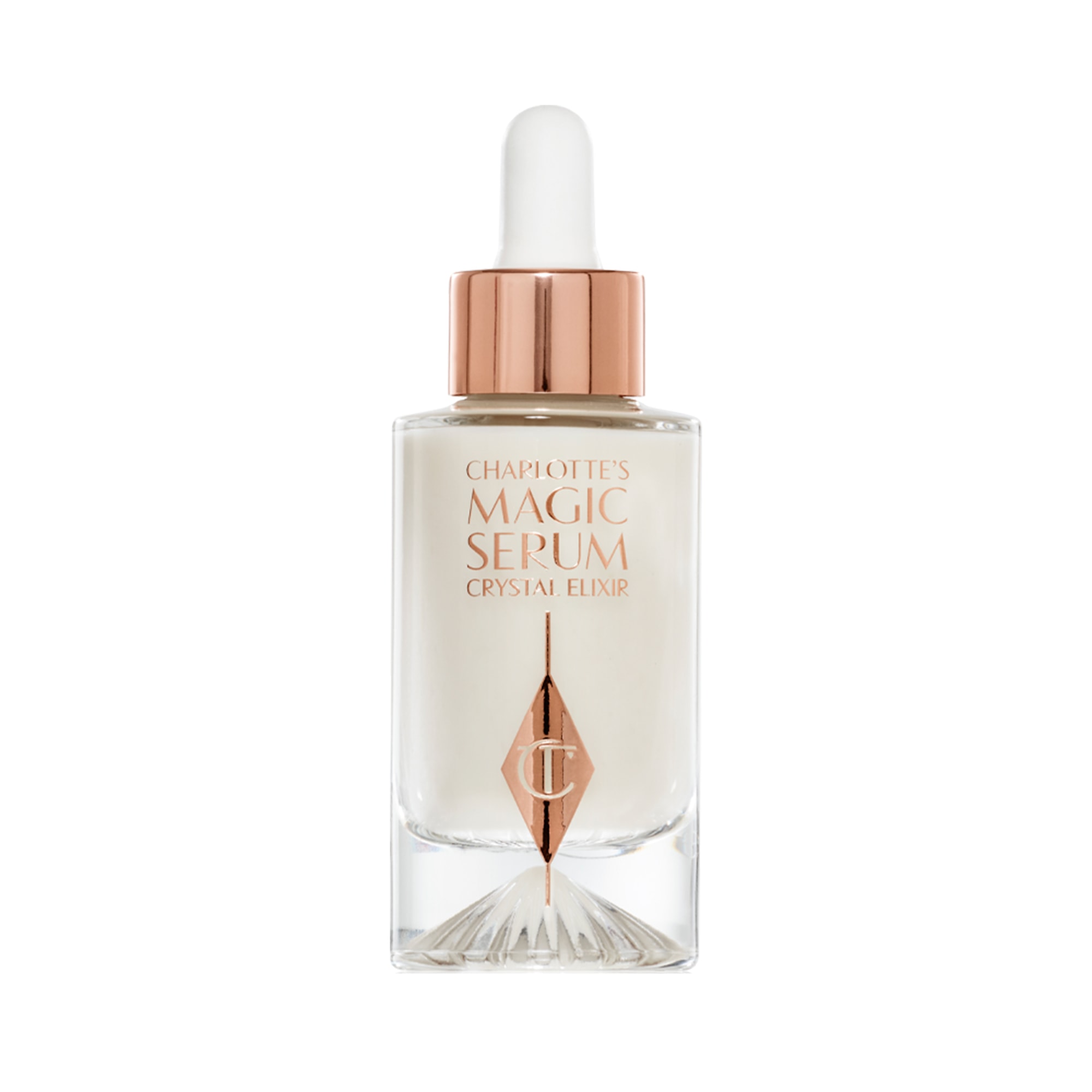 The holidays are over and our skin needs to be cured after a day spent in the sun, wind, or sea? Charlotte Tilbury has thought of everything: 4 products for our post-beach skin.
Number one: the face mask.
Quick and easy, it is the most loved remedy when you come back from the beach. The Instant Magic Facial Dry Sheet Mask is a moisturizing and dry tissue mask, fused with microparticles of vitamins, floral extracts, peptides, and oils. Leave it on for 15 minutes and your skin will thank you.
Number two, even the lips want their share.
The Magic Lip Oil Crystal Elixir is a lip oil infused with crystals, Swertia leaf extract to minimize the appearance of wrinkles, hyaluronic acid, and extracts of adaptogenic plants such as the plant of resurrection – which works as a serum. In addition to that, you can also use it as a night mask for the lips!
Number 3: If you're a skincare expert, you know how crucial the serum is, as it penetrates deeper into the epidermis. The Magic Serum Crystal Elixir is a moisturizing serum containing REPLEXIUM for younger-looking skin, vitamin C, and a moisturizing concentrate with polyglutamine acid (four times more moisturizing than hyaluronic acid).
Number 4: Multi Miracle Glow, a facial treatment not to be missed! It is a 3 in 1 product: a facial balm for deep cleansing, a facial mask, and a remedy for all the criticalities, that you can use on cuticles, elbows, dry heels, and even shins. Rosehip and camellia oils moisturize and smooth the skin, while vitamins A, C and E nourish it deeply.
August Beauty News 
La Mer: The New Hydrating Infused Emulsion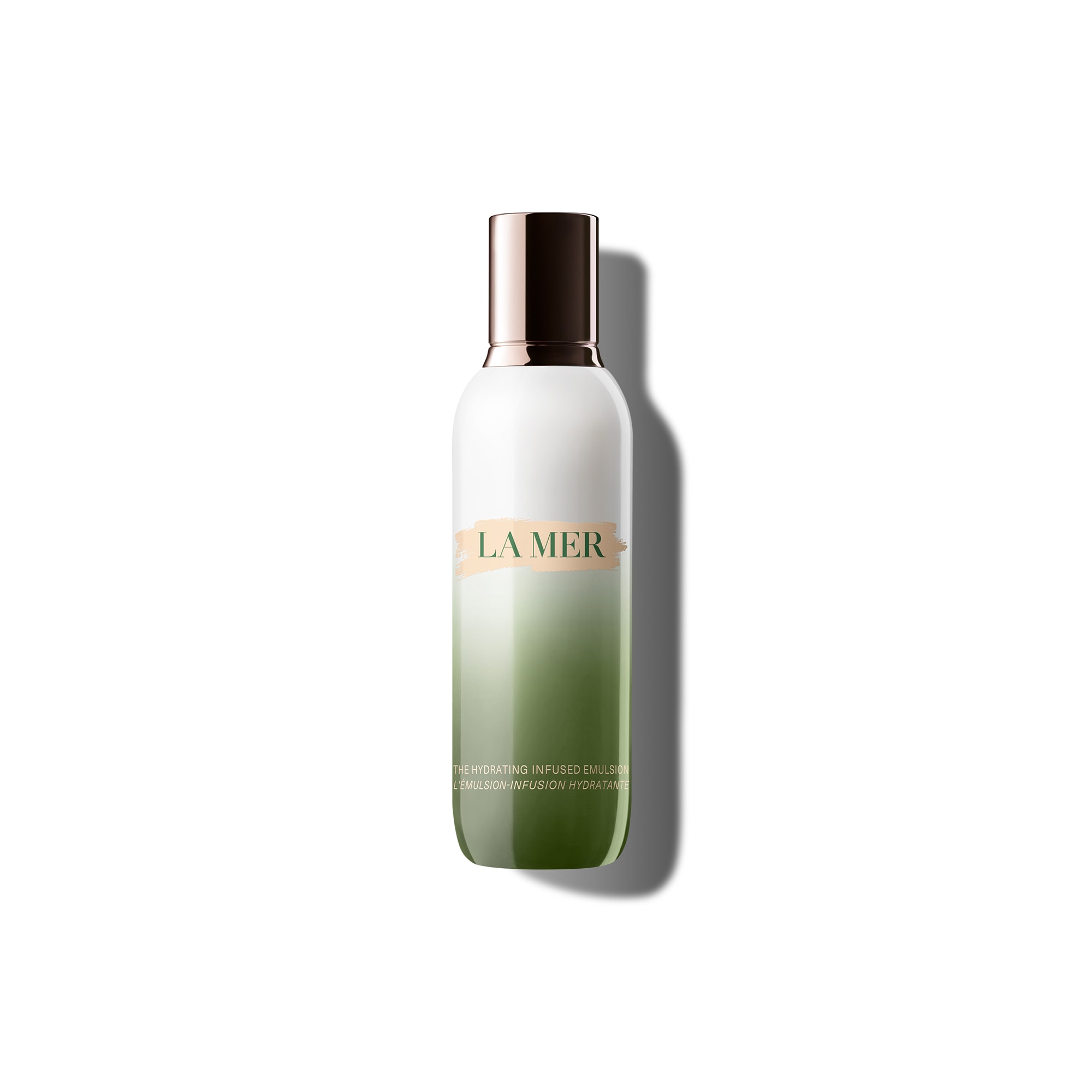 Light hydration like air: the first real emulsion.
La Mer is a moisturizer containing kelp algae (a superfood with high natural concentrations of calcium and vitamins A, C, D, and E, in addition to zinc, iodine, magnesium, and iron), soya, rich in fatty acids, phytonutrients, and protein, Miracle Broth, a cellular regenerator that provides hydration + Lime Tea Concentrate, a powerful antioxidant that fights free radicals.
August Beauty News

Clinique: The New Smart Clinical Repair Wrinkle Correcting Serum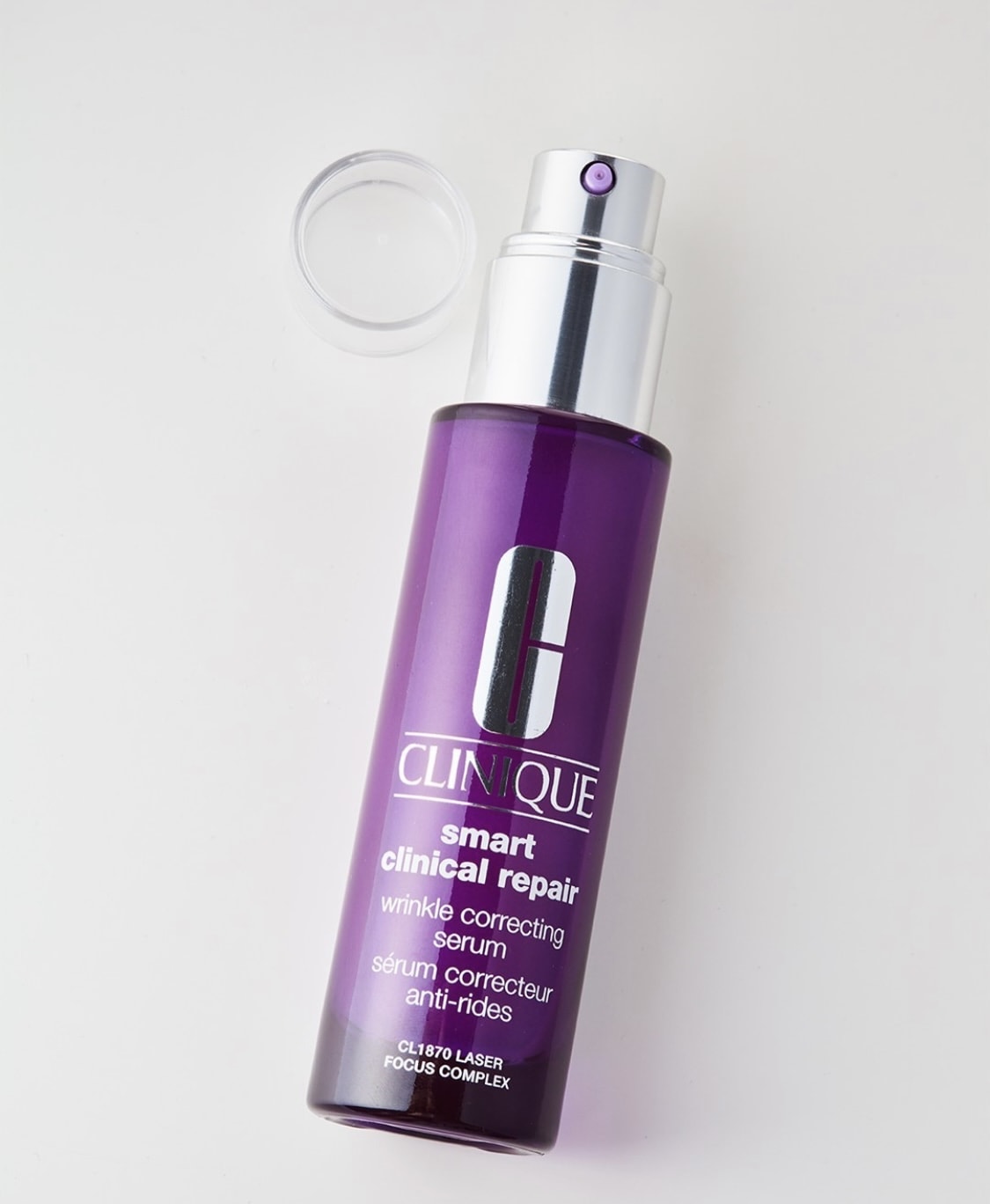 A potent anti-wrinkle serum that acts on the appearance of lines of expression, deep wrinkles and promotes the production of collagen. It contains The CL1870 Laser Focus complex, a mixture of peptides, such as Acetyl Hexapeptide- 8, Palmitoyl Tripeptide-1/Palmitoyl Tetrapeptide-7, two peptides working in synergy to help the natural collagen production, milk serum protein, caffeine, algae extract + Next Generation Retinoid- Hydroxycolon Retinoate – a derivative of retinol and sodium hyaluronate, one of the key elements of the extracellular matrix which helps to keep the skin elastic and plumped!
August Beauty News 
Shiseido: The New Skincare Waso Line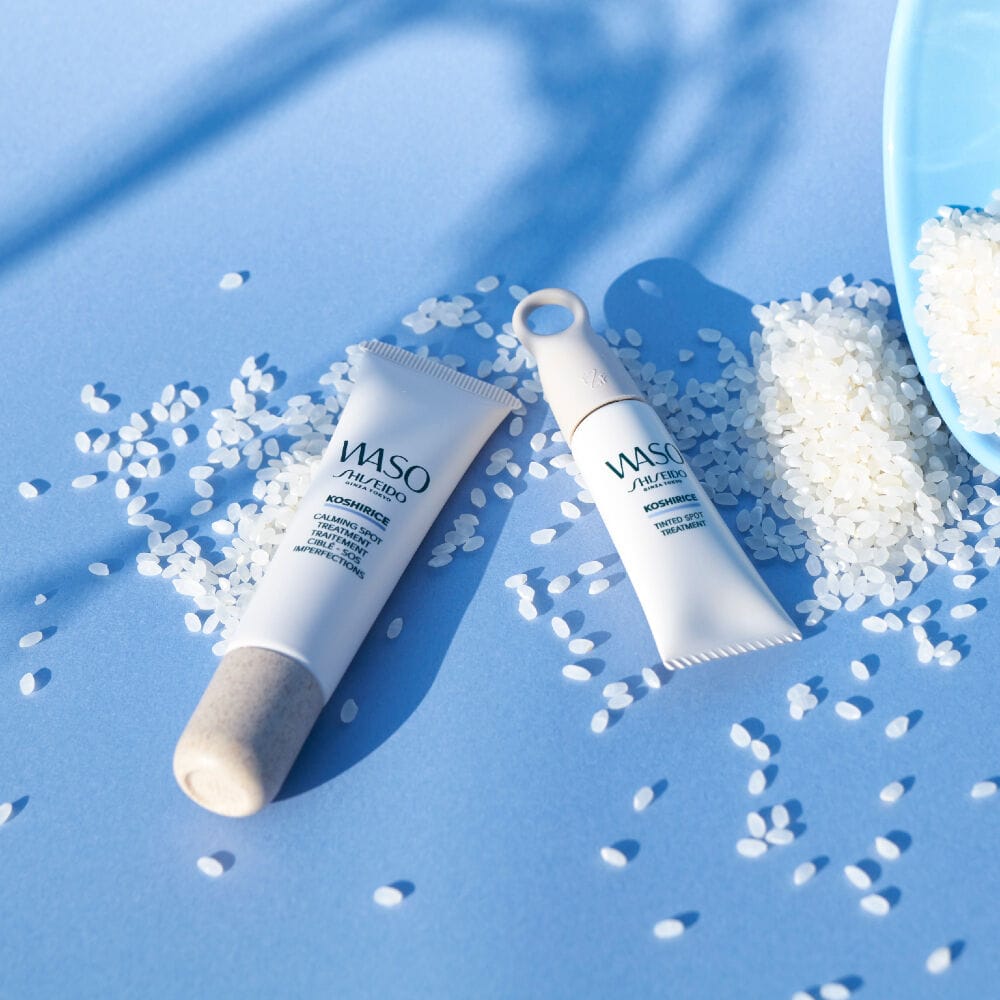 Shiseido, with the new skincare line, offers vegan, clean products containing only fundamental elements to maximize the benefits of what is effective, leaving out any unnecessary ingredient, with perfumes only derived from botanical extracts + sustainable packaging and recycled water from the production of apple juice used to reduce general water consumption.
The collection is divided into:
Gel-to-Oil Cleanser, a hybrid makeup cleanser enriched with Lime Shikuwasa that removes impurities, excess sebum and make-up without drying the skin.
Mega Hydrating Moisturizer, which contains Japanese Shikuwasa extract, the Hydro-Balancing Complex: Trehalose and Glycerin and Botanical Plankton extract.
Color Control Oil-free Moisturizer, a unique formula that blends perfectly with your natural complexion and hides imperfections while protecting from UV rays thanks to the SPF30 filter.
Beauty Sleeping Mask, thanks to the Yuzu, the citrus ripened in the sun of Japan, was created specifically to recharge the brightness of the skin in one night.
Pore Purifying Scrub Mask, containing extract of Japanese Satokibi and Shikuwasa, Mineral Clay and acts on the sebum helping to prevent future obstructions and promoting a healthy appearance over time.
Calming Spot Treatment, for delicate imperfections, is alcohol-free and does not dry the skin.
Tinted Spot Treatment, a hybrid anti-imperfection and corrector treatment that contains Koshihikari Rice antioxidants and salicylic acid to help reduce the appearance of imperfections and visible redness.
August Beauty News 
Rose Inc: the New Beauty line by Rosie Huntington-Whiteley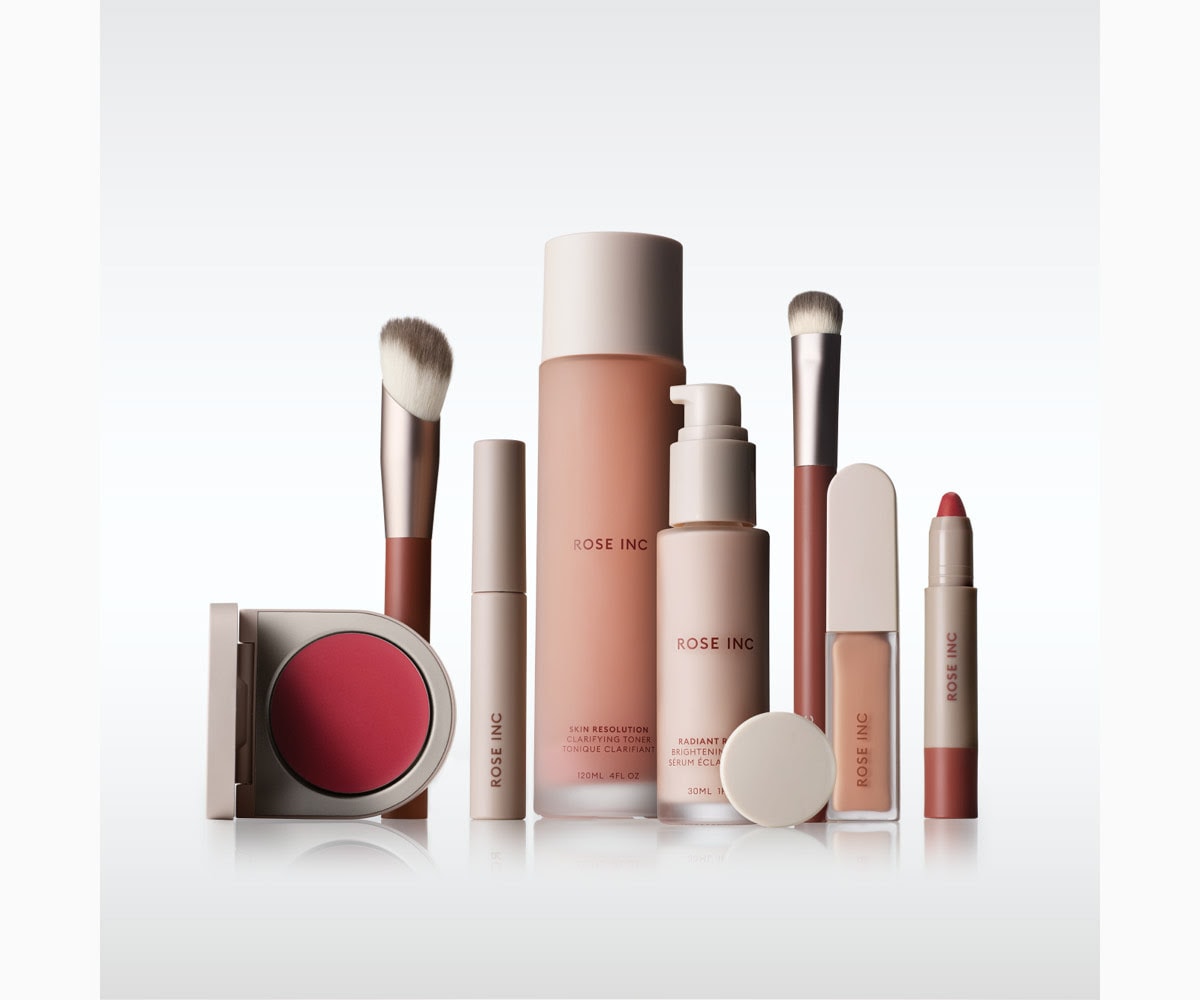 Five years after the creation of its beauty portal, Rosie Huntington-Whiteley launches her new brand Rose Inc, a brand that focuses on clean ingredients, ultra-cool, sensual and elegant packaging. Eight must-haves for skin care, plus some makeup products: the Modern Essentials collection presents, in addition to blush, eyebrow gel, foundation, vegan brushes and reusable cotton makeup pads, some novelties dedicated to impure skin (the model herself has suffered since her adolescence from acne problems): the Skin Resolution Clarifying Toner, a daily tonic without alcohol that purifies, exfoliates and illuminates the skin by exploiting the power of multiple acids, and the Radiant Reveal Brightening Serum, a moisturizing serum that contains a mixture of moisturizing squalane, vitamin C and the brightening sea fennel extract.