WHO
_______
April Beauty News
Huda Kattan: Wishful Presents New Products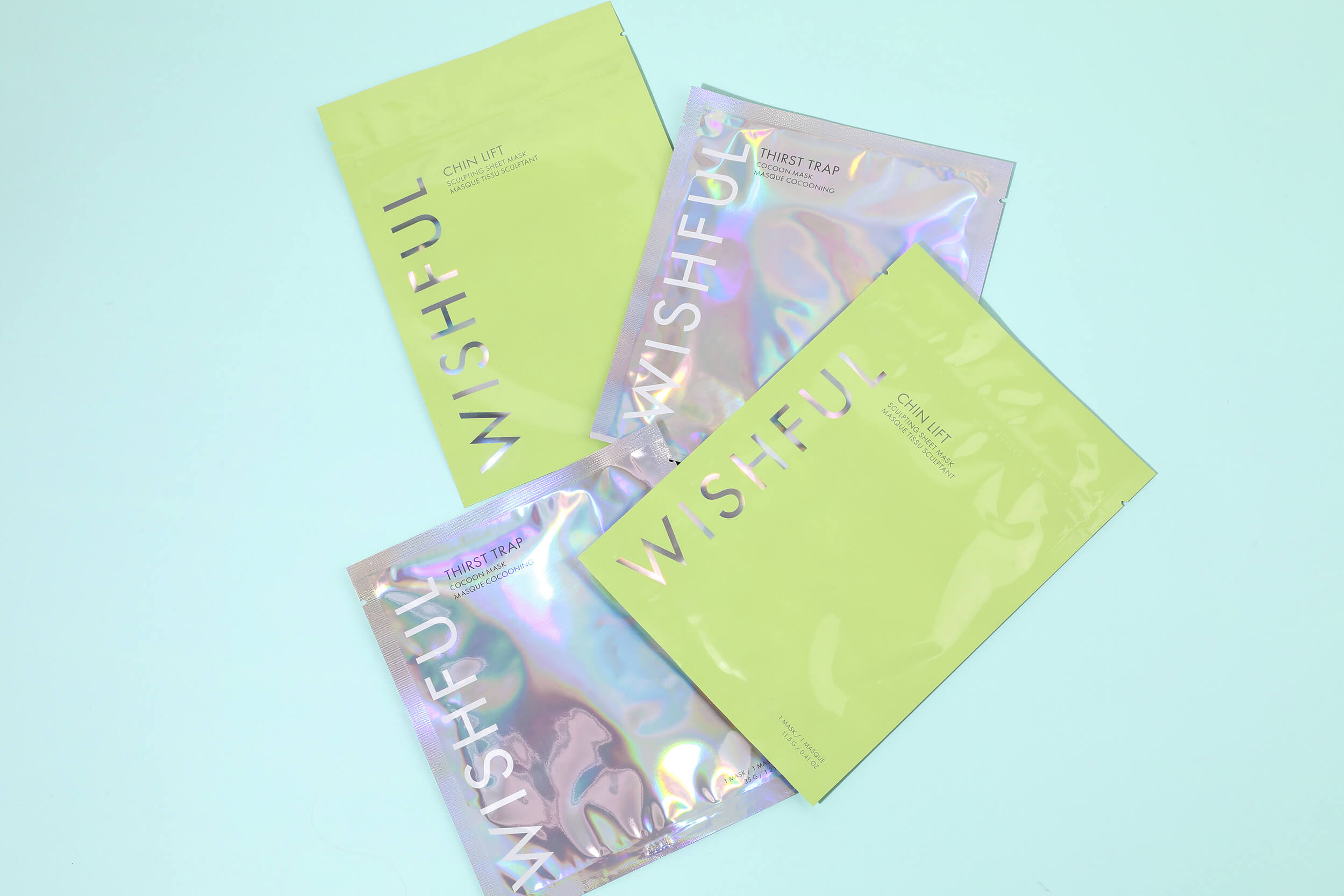 The beauty skincare line made-in-Huda, Wishful, is expanding its range after being launched in February! The beauty guru has dedicated herself to skincare, taking inspiration from her own skin struggles, presenting a line (initially formed solely by the Yo Glow Enzyme Scrub) that targets specific skin problems and makes the skin the best version of itself.
Fun, multi-tasking and minimal, with an amazing Insta-approved packaging, Wishful has already attracted a lot of attention. And now, thanks to new products and new sizes of the scrub that has launched the line, the Wishful family expands further!
In addition to the new sizes of Yo Glow Enzyme Scrub, Wishful presents the new Thirst Trap Mask, a sheet mask soaked in a deeply moisturizing serum with caffeine to re-energize the skin.
Then we find a brand new firming chin mask, the Chin Lift Sculpting Sheet Mask: a unique formula meant to define the jaw and immediately make the skin look more hydrated and reduce fine lines, with peppermint to soothe and give a sense of freshness to the skin.
April Beauty News
Rare Beauty: Selena Gomez Launches Her Makeup Brand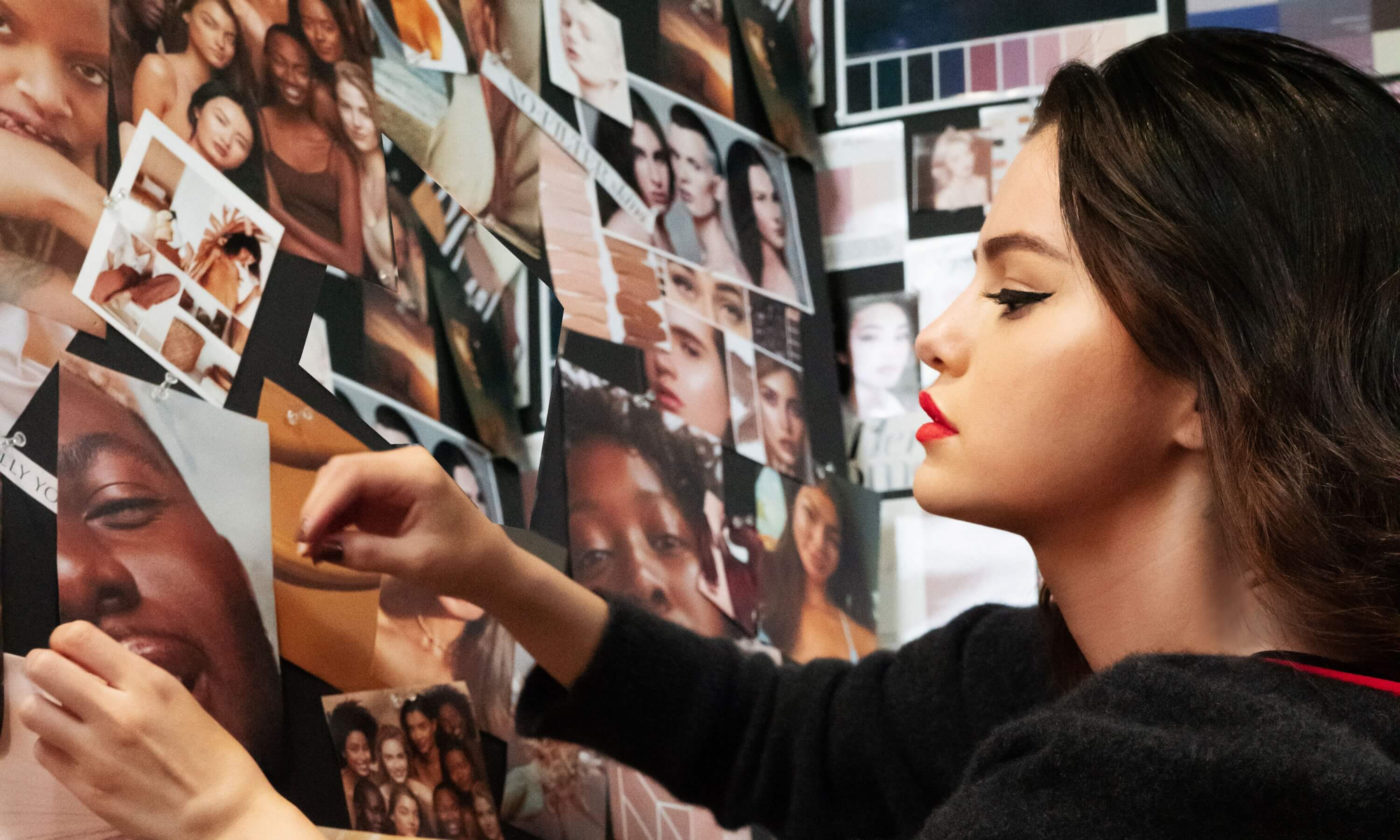 After stars like Lady Gaga and Rihanna, the singer Selena Gomez's has jumped on the beauty bandwagon and the first info on her upcoming makeup line "Rare Beauty" has landed. First of all, Gomez is thinking about inclusivity, launching 48 shades of foundation and concealer as the first product of her range: but outer beauty and "fitting into standards" might not necessarily be the focus of this makeup line, which has way more to say in terms of self-esteem, uniqueness and acceptance.
"People of my generation have all this pressure to look a certain way, and I wanted to make a line that took away a bit of that pressure," said Gomez, who also pointed out that she wanted people to feel safe regarding the formulations of her products and that in her campaigns she only uses real, genuine, "normal" people.
A line that aims to represent reality and not some glossy version of it? We like it!
April Beauty News
Giorgio Armani's Acqua For Life Enters in Its Second Decade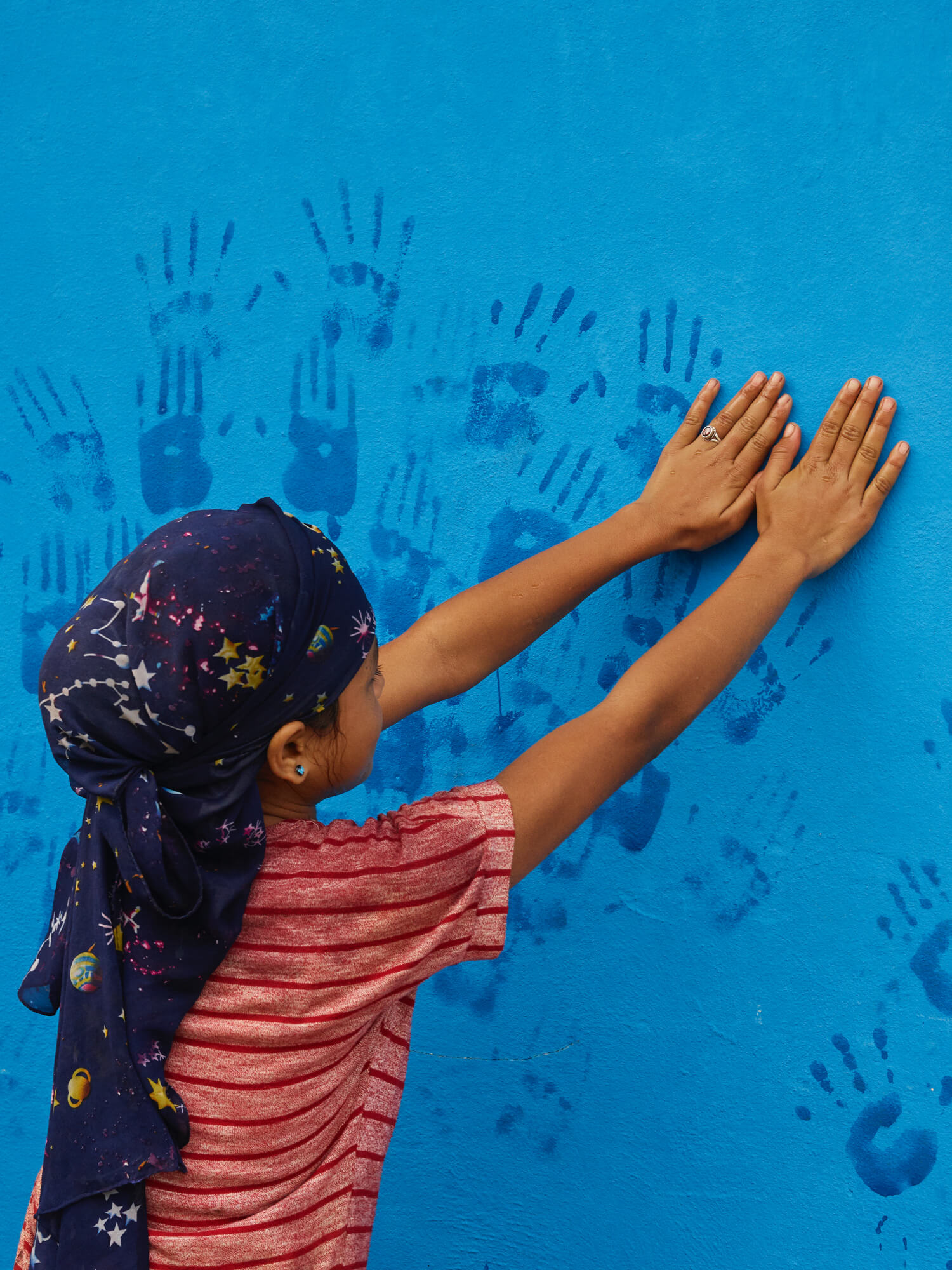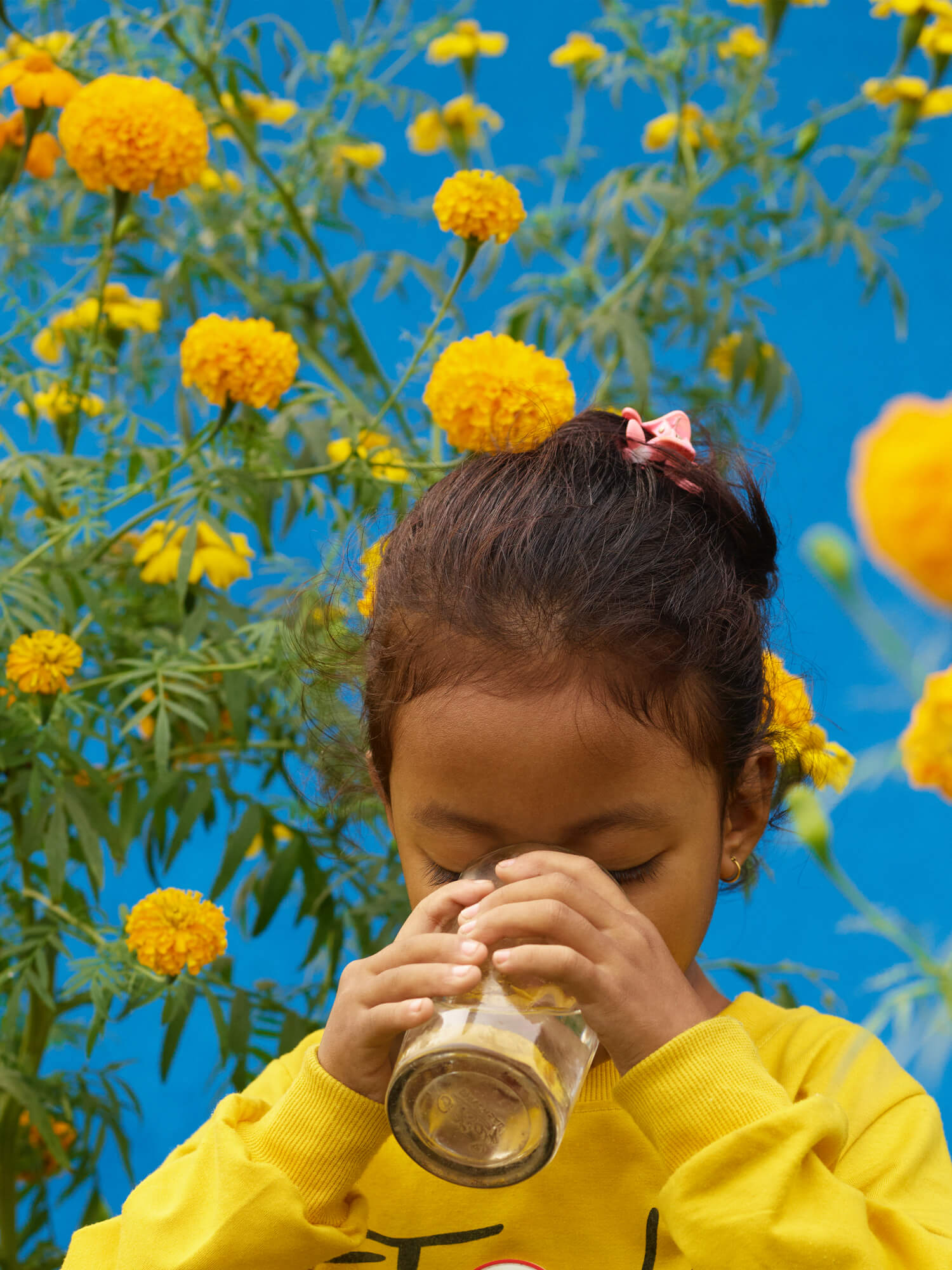 Acqua for Life, which enters this year in its second decade with a series of new goals and projects around the world, is the humanitarian initiative by Giorgio Armani which focuses on universal access to drinking water in areas affected by water scarcity.
To celebrate the first decade of this important project, Viviane Sassen's photos capture moments of happiness in Nepal thanks to the arrival of drinking water: water is a precious asset that we often take for granted and in, this case, it doesn't only brings smiles, but changes the lifestyle of entire districts in dire need.
At the moment, Acqua for Life has invested over 9 million euros for water-related projects worldwide, but it certainly does not stop there: 413 water supply systems have helped more than 217,000 people in 15 countries, across three continents, to access a safe water source. Moreover, Acqua for Life is preparing to further expand its aid network.
Water is an important asset and access to drinking water and sanitation, especially in this time of world crisis, is essential especially in the poorest or most isolated areas – for example in Papua New Guinea, where Acqua for Life will train support figures who help girls' self-esteem and will improve their knowledge about hygiene.
Acqua for life was born in 2010, the same year in which the United Nations recognized the right to water and sanitation as a human right, and in 2020 it launches eight new important projects (including two in Nepal, as well as for China, Madagascar, Papua New Guinea, Nicaragua, Tanzania, Zimbabwe) together with their partner WaterAid.
WHAT
_______

April Beauty News
Charlotte Tilbury's Magic Serum Crystal Elixir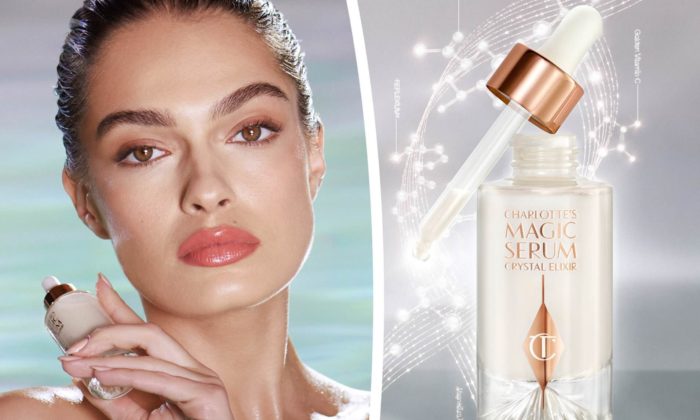 This new product is already a must-have, and we fell head over heels for it.
Charlotte Tilbury proposes a supercharged serum, Charlotte's Magic Serum Crystal Elixir, with a new, highly hydrating and firming formula that contains breakthrough ingredients including Replexium, Niacinamide and Polyglutamic Acid.
But what does this magical serum do? The skin feels younger, hydrated and replenished, for an all-round feeling of plumpiness and health. By targeting skin problems and reducing wrinkles and fine lines, this serum might be the best friend we were waiting for!
April Beauty News
Dr Jart +: New Cicapair Tiger Grass Calming Mist and Best Seller Travel Kit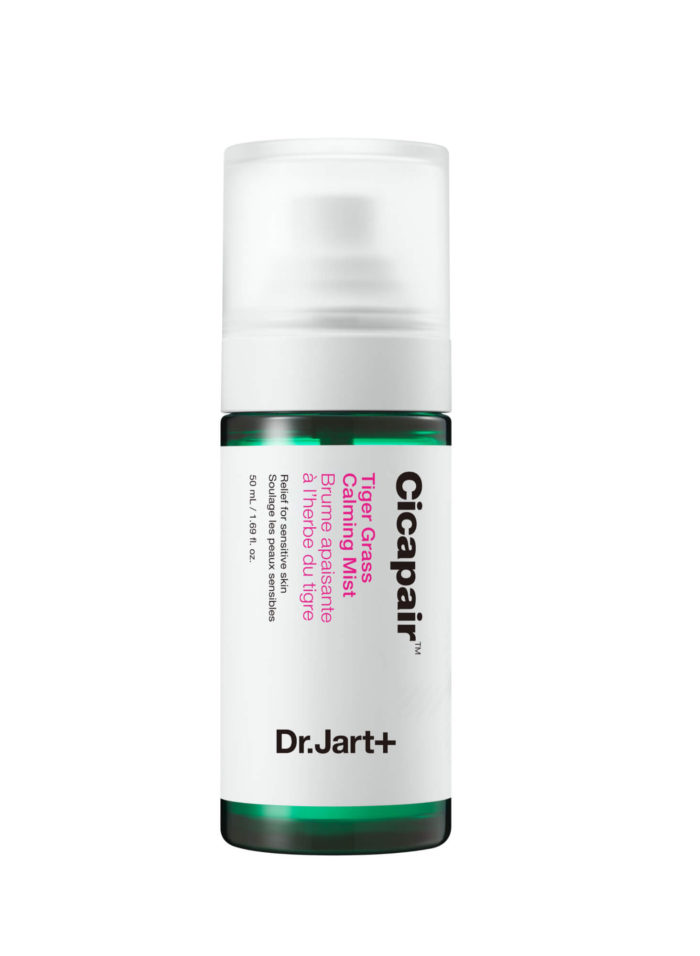 Dr Jart + doesn't leave us without news this month as well, bringing two amazing novelties in our radar.
As a first novelty, we have Cicapair Tiger Grass Calming Mist: a brand new cream in a gentle moisturizing spray that protects the skin (thanks to the Centella Rx) and repairs it with Cicabond, while instantly soothing sensitive skin. If there is any sign of redness or slight irritation, this mist is soothing and perfect for boosting the skin, allowing it a fast recovery and a sense of freshness.
Moreover, it contains JartBiom: the microbiome complex patented by Dr. Jart + that helps strengthen, rebalance and improve skin defenses.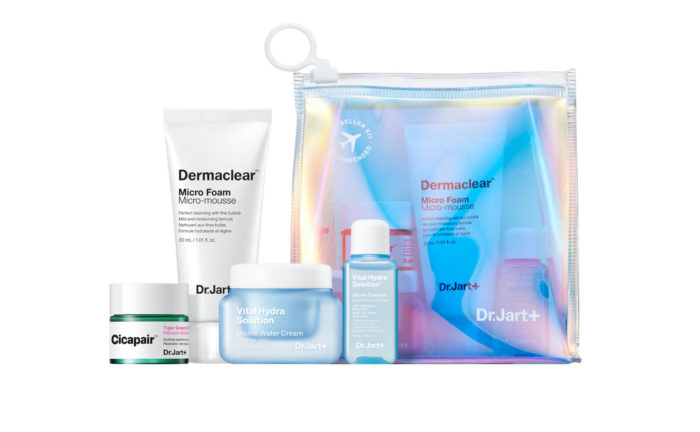 Moreover, Dr. Jart + also presents its new Best Seller Travel Kit, an essential must-have kit that will save our travels when our skin needs a little SOS. It consists of mini-sizes of must-have products from the brand, ideal to address every skin's need: Vital Hydra Solution Biome Essence with Intensive Blue Shot, Vital Hydra Solution Biome Water Cream, Cicapair Tiger Grass Color Correcting Treatment SPF30, Dermaclear Micro Foam.
A real SOS kit for all skincare-related emergencies and to always be ready to respond to all the needs of our face, wherever we are, without the risk of ever being caught unprepared.
April Beauty News
Fenty Beauty: Cheeks Out Freestyle Cream Blush and Bronzer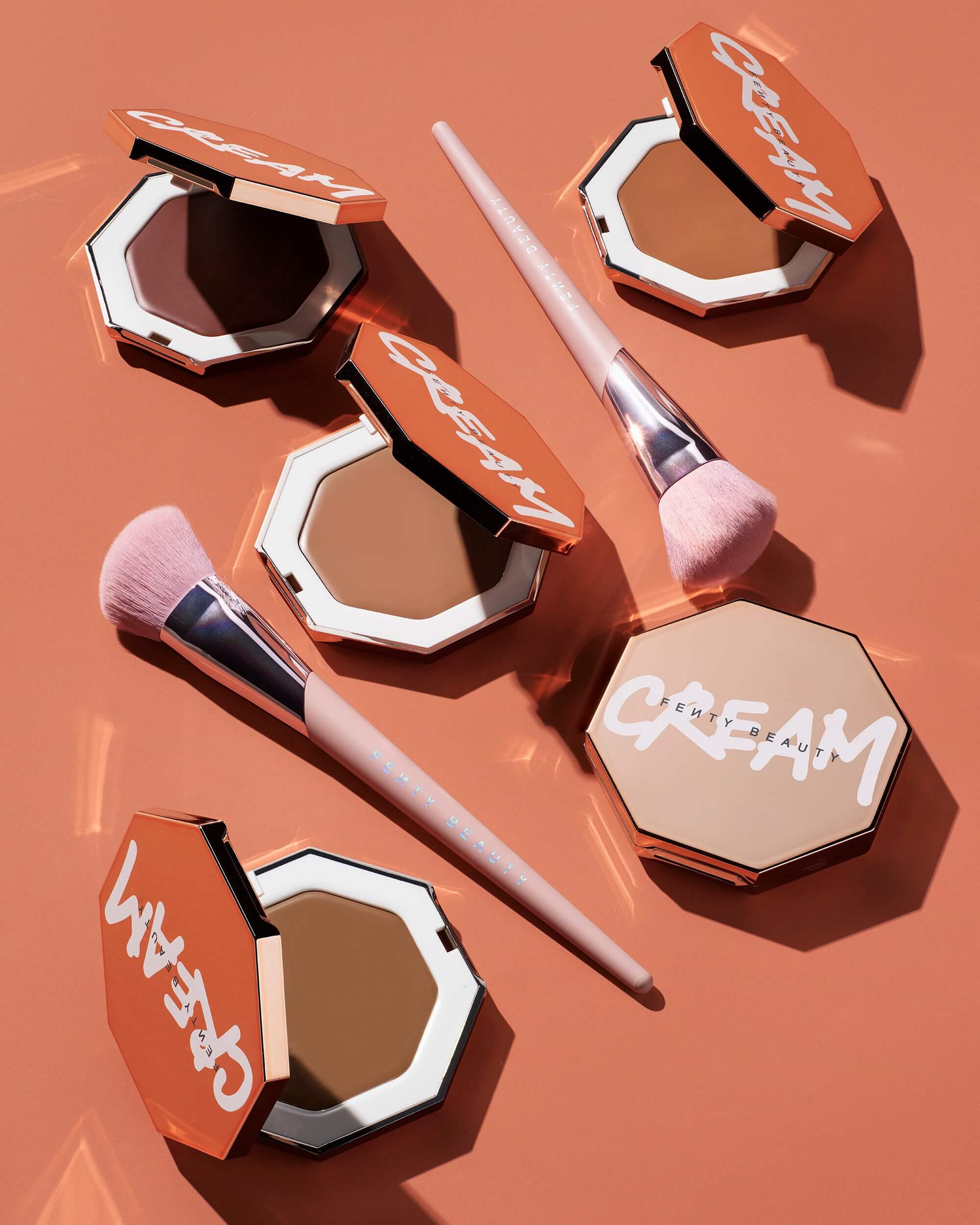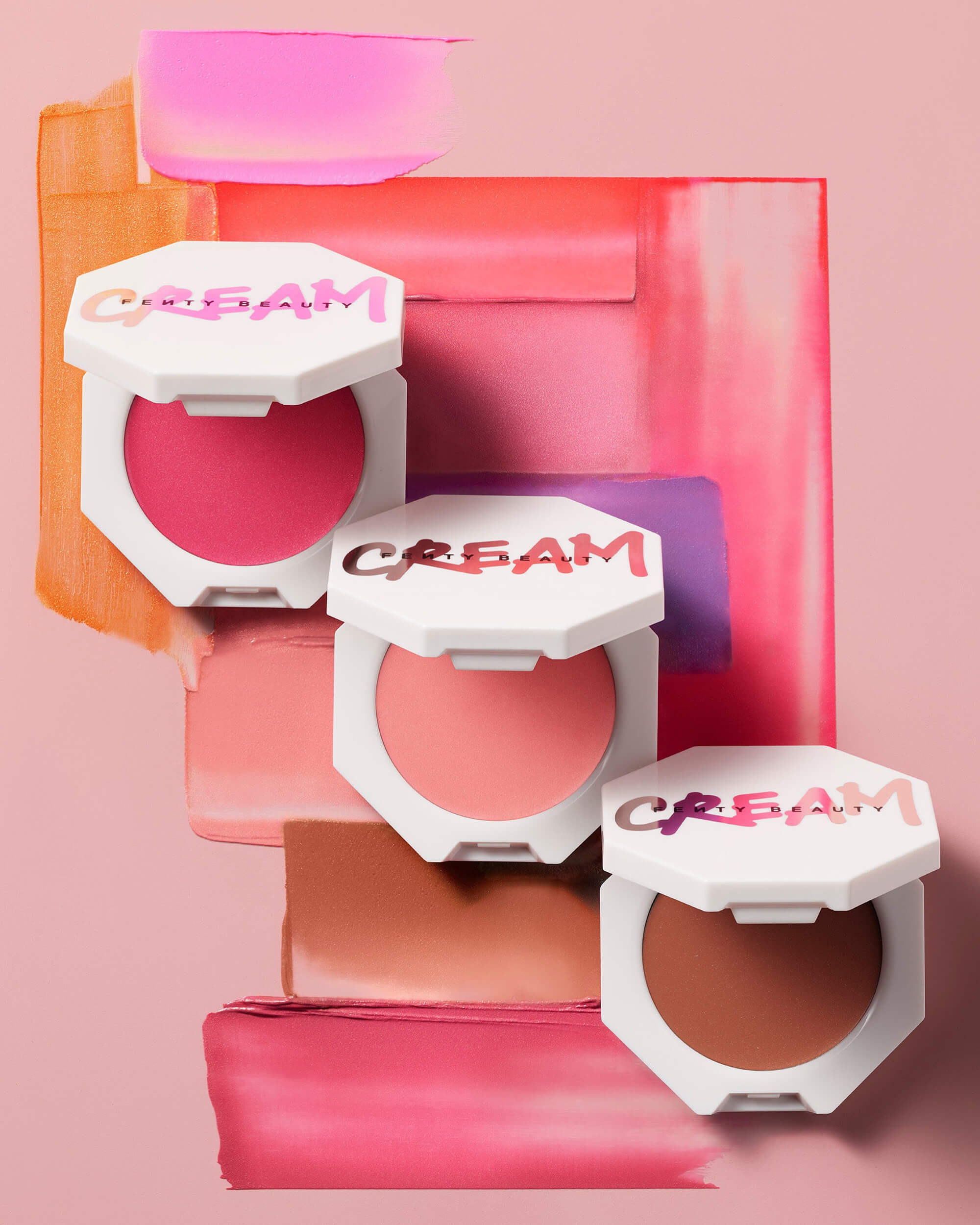 Fenty Beauty presents the new Cheeks Out Freestyle Cream Blush and Bronzer. These blushes and bronzes are essentials for the perfect Fenty Face Fresh: they may seem excessively pigmented at a first glance, but the swatches reveal their buildable nature and transparent finish of these formulas, which blend completely resulting in a pleasant veil of color on the skin, not excessive and glowy.
There are a lot of colors (ten for blushes and seven for bronzers) that give each complexion freshness – from the lightest to the darkest.
Cheeks Out Freestyle Cream Blush is a blush with a color for every occasion, available in shades such as the Daiquiri Drop red or the Drama Class (cold purple), but it is also simple to use and blend by tapping with the fingers on the cheekbone: it is impossible to exceed in quantity and it gives the face a glow and a natural veil of color.
The seven shades of the cream bronzer Cheeks Out Freestyle Cream Bronzer, on the other hand, open onto a range of chestnuts and warm colors that highlights the cheekbones, giving a natural radiance on the cheekbones, defining the face and adding a touch of glow.
The light and velvety formulation is pleasant to wear and waterproof, ideal for every day.
April Beauty News
Chanel: The Brand New Eye Collection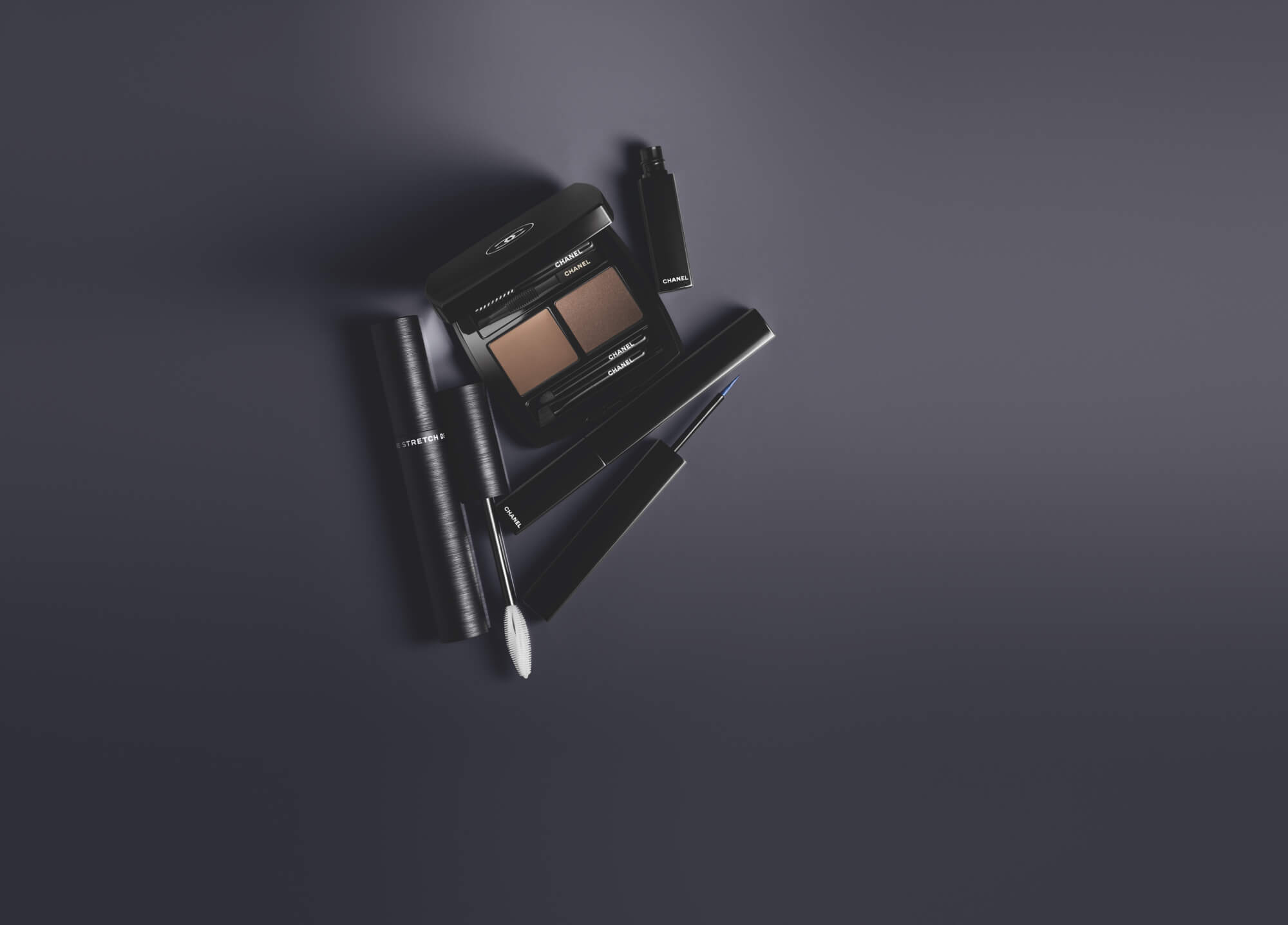 The new mascara Le Volume Stretch de Chanel offers a cutting-edge technology that reveals a new, tailor-made brush that visibly extends lash length while offering perfectly controlled volume, with a perfect balance between the formula of the mascara and the shape of the brush.
This new 3-D printed brush unveils an elegant, streamlined and curved shape that is extremely innovative and answers the need for innovation of the beauty industry. This brush has elastic shape memory, thanks to which it bends and stretches in all directions before returning to its original form.
Next, we find a powerful tool for the eyebrows: La Palette Sourcils, in three shades to help all women, to define the shape of the eyebrows. This palette offers two textures: on the left, a matte wax sculpts and colors the brow line. On the right, a powder allows you to soften the result and give it a natural, seamless finish. Two brushes are included, as well as a spiral brush for more definition and mini tweezers to adjust brow shape hair by hair.
Finally, we find the new Le Liner De Chanel, which comes in seven shades (three classic shades and four temporary shades). It's a classic tool for the makeup that will allow us to create the perfect cat eye with no risk of smudges: this liquid eyeliner hides a soft, extra-thin and flexible felt tip for every look.
April Beauty News
Clinique: Superdefense Fatigue + 1st Signs of Age Multi-Correcting cream and gel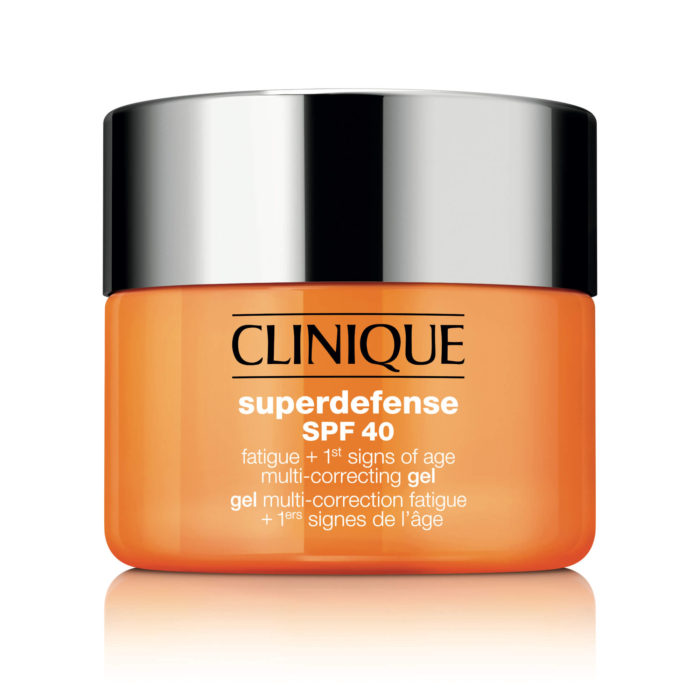 This moisturizing day product (available in two different versions, a cream and a gel) protects, awakens and re-energizes the skin thanks to its innovative formula, which defends against the first signs of skin aging and makes the skin look brighter (due the pearls contained inside) and well-rested (thanks to an energizing mixture based on creatine, carnitine and caffeine, which awakens and revitalizes the cells).
The skin does not only appear visibly improved and moisturized thanks to hyaluronic acid: it is also enhanced because of the Stop Signs technology which, in addition to protecting the skin from UV rays, infrared and blue light (particularly suitable in this period, when we are always in front of a screen), it also acts as the first defense against aging signs. Moreover, it fights free radicals, pollution, dust and pollen.
A true beauty hero that we can't wait to meet and a new ally in daily skincare.
April Beauty News
Nuxe Presents the New Very Rose Range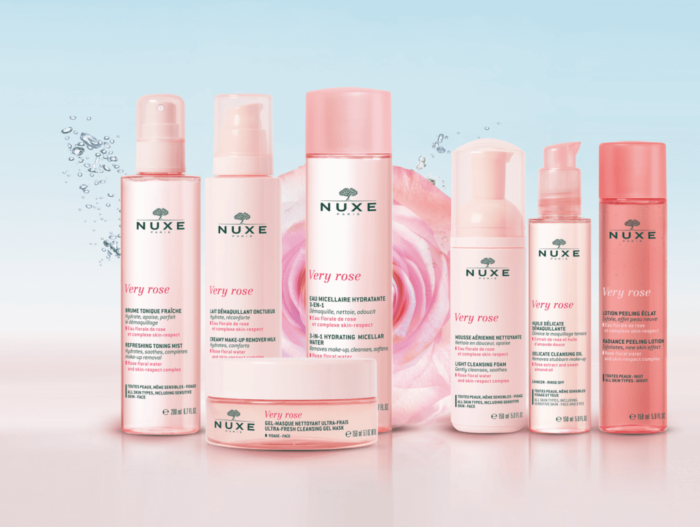 To "wash away the day" with a sweet caress that smells of rose, Nuxe presents the Very Rose range: make-up removers and cleansers with a very simple but effective formula, with 95% of natural ingredients, both delicate and potent.
The floral rose water is the true protagonist of this range of products: a delicate ingredient that grants relief to every kind of skin type, even the most sensitive. But that's not everything: these products increase hydration and make the sense of freshness last stay longer, thanks to their power to retain water. We also find the Skin-Respect Complex, consisting of 100% plant-based sugars with a moisturizing effect.
A collection that offers a new and modern sensory experience, that we can't wait to try.
April Beauty News
Honest Beauty: New Serum with Vitamin C and New Eyeliner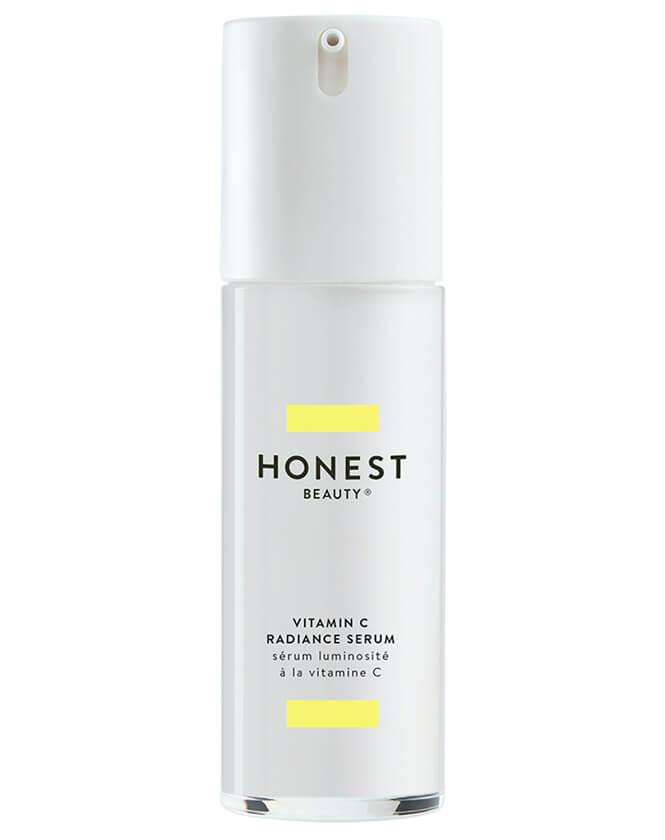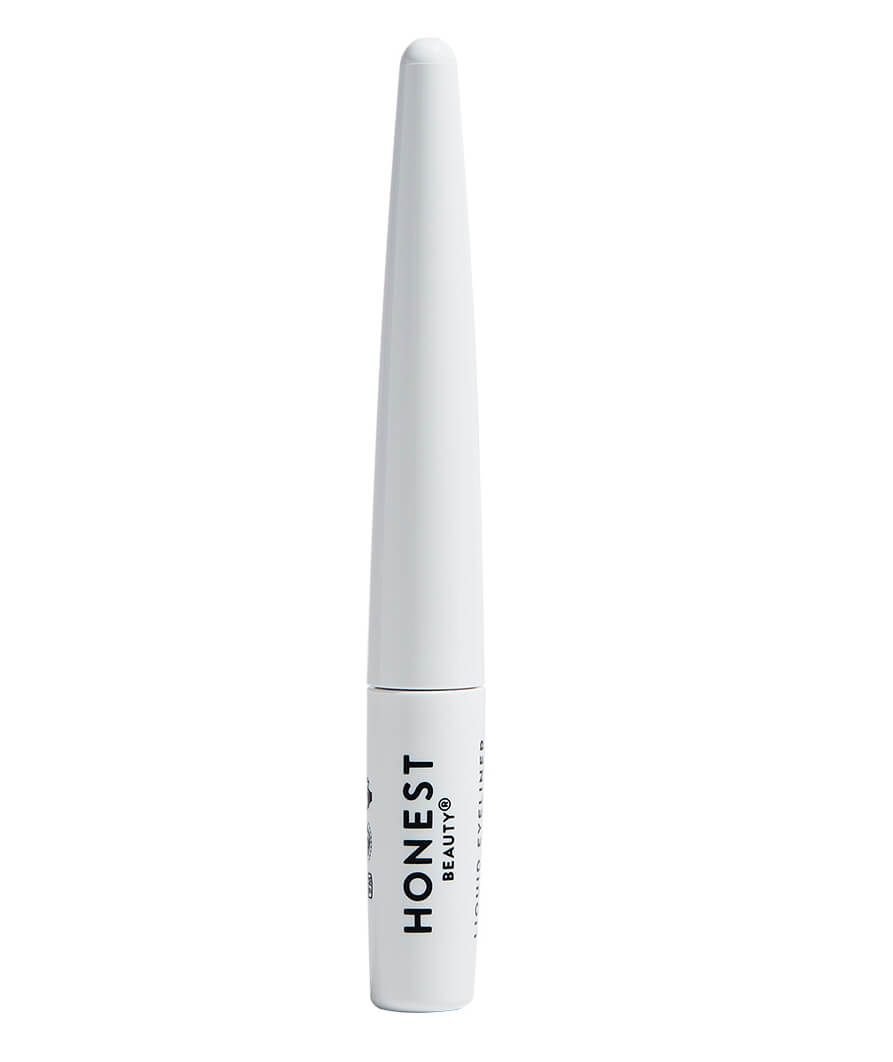 Doll eyes and perfect skin even at home? Honest Beauty thinks of everything thanks to the new makeup and skincare products, promoting skincare (and why not, a daily cuddle) even in these strange, strange times.
On the makeup front, the brand offers Liquid Eye Liner, a brand new ultra-pigmented and long-lasting eyeliner, entirely veg, with a vegetable and water-based formula.
It is perfect for creating infinite cat eye looks thanks to the flexible tip brush that allows you to draw precision lines that last for a long time, thanks to the hyper-pigmented black-ink formula. It lasts up to eight hours, so we can live our makeup without a care in the world!
To promote the health of our skin, then, Jessica Alba invites everyone to dedicate an extra moment to our skin by enriching our normal beauty routine with a boost of vitamin C. Honest Beauty presents the new Vitamin C Radiance Serum which ensures brightness and makes the skin firmer, thanks to its groundbreaking formula implemented with artichoke and clover extract.
For a radiant complexion, this serum is also composed of hyaluronic acid and Irish moss, promoting elasticity and hydration for every skin type.
April Beauty News
Glamglow presents Youthpotion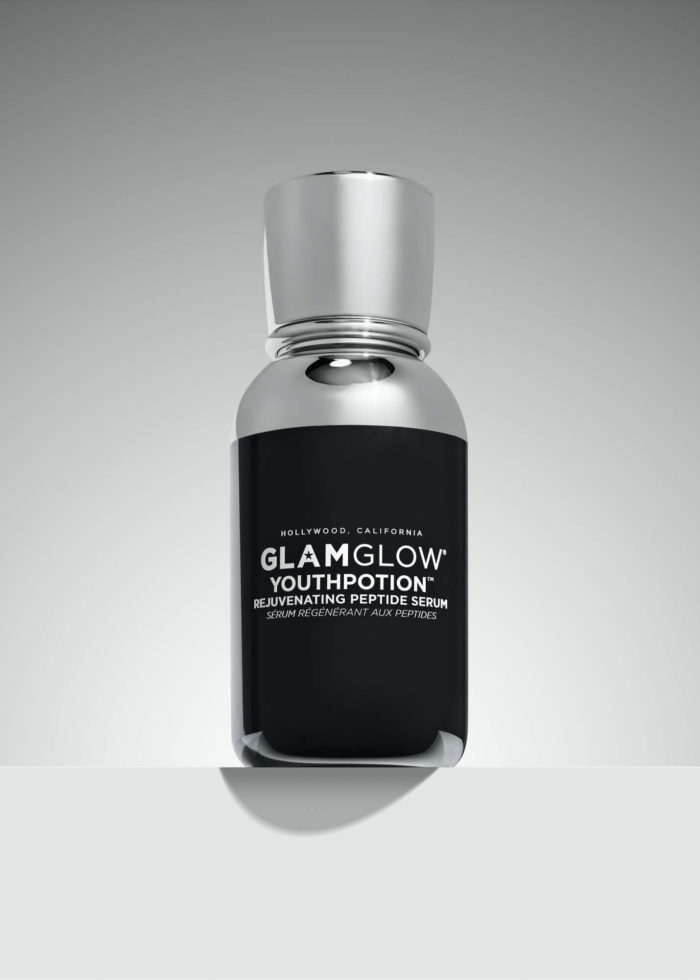 If you are looking for Hollywood-worthy skin, you are in the right place: the Californian brand presents a new anti-aging serum ideal for protecting the skin from signs of aging and diminishing those fine lines that are already visible.
Composed of a unique blend of raspberry leaf stem cells, which helps support the natural structure of the skin's cells, this serum is perfect for all skin types. In addition, it stimulates the production of natural collagen and the brightness of the skin, precisely because it is rich in peptides which are capable of rejuvenating the appearance of the skin, while also reducing wrinkles and making the skin texture appear smoother.
This product is also ideal for making the skin hydrated, thanks to the squalene and three dimensions of hyaluronic acid which helps the skin to stay remains fresh and plumped for a long time, leaving the complexion rejuvenated and moisturized.
April Beauty News
Gioia by Giorgio Armani: Ocean di Gioia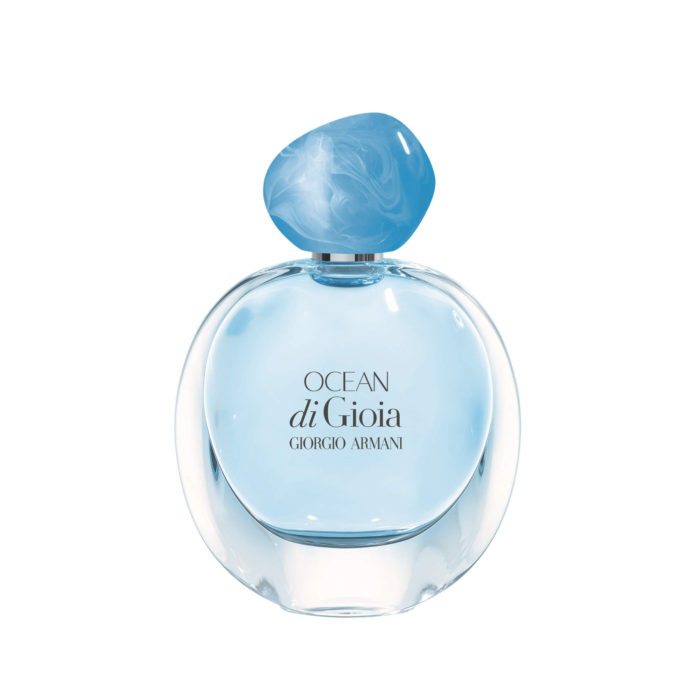 The Gioia fragrance collection by Giorgio Armani welcomes yet a new fragrance dedicated to nature: this time it is inspired by the ocean, a roaring and powerful force that matches beautifully with the free, modern and adventurous spirit of the Armani woman, represented by the beautiful Barbara Palvin.
Ocean di Gioia was created by Marypierre Julien and Sonia Constant (GIVAUDAN). The many layers and sensory notes of Ocean di Gioia open with juicy pear notes, embellished with crunchy vegetable notes and sparkling citrus notes. The heart envelopes us with crystalline jasmine, lily of the valley and rose.
The base notes of sandalwood and musk close this sensory journey through the water, for a bouquet that results as both sparkling and enveloping, like sea foam, reminding us of the vast freedom and strength of the ocean.
Keep an Eye On

________
Kilian Paris, Woman in Gold – Hair Mist
Out: Now
Smashbox, Photo Finish Vitamin Glow Primer
Out: Now
Comfort Zone, Body Strategist Peel Scrub
Out: Now
Laura Mercier, Caviar Stick Eye Color
Out: Now