April Beauty News
Fenty Beauty: The New Gloss Bomb Universal Lip Luminizer and The New Gloss Bomb Cream and The New Butta Drop Whipped Oil Body Cream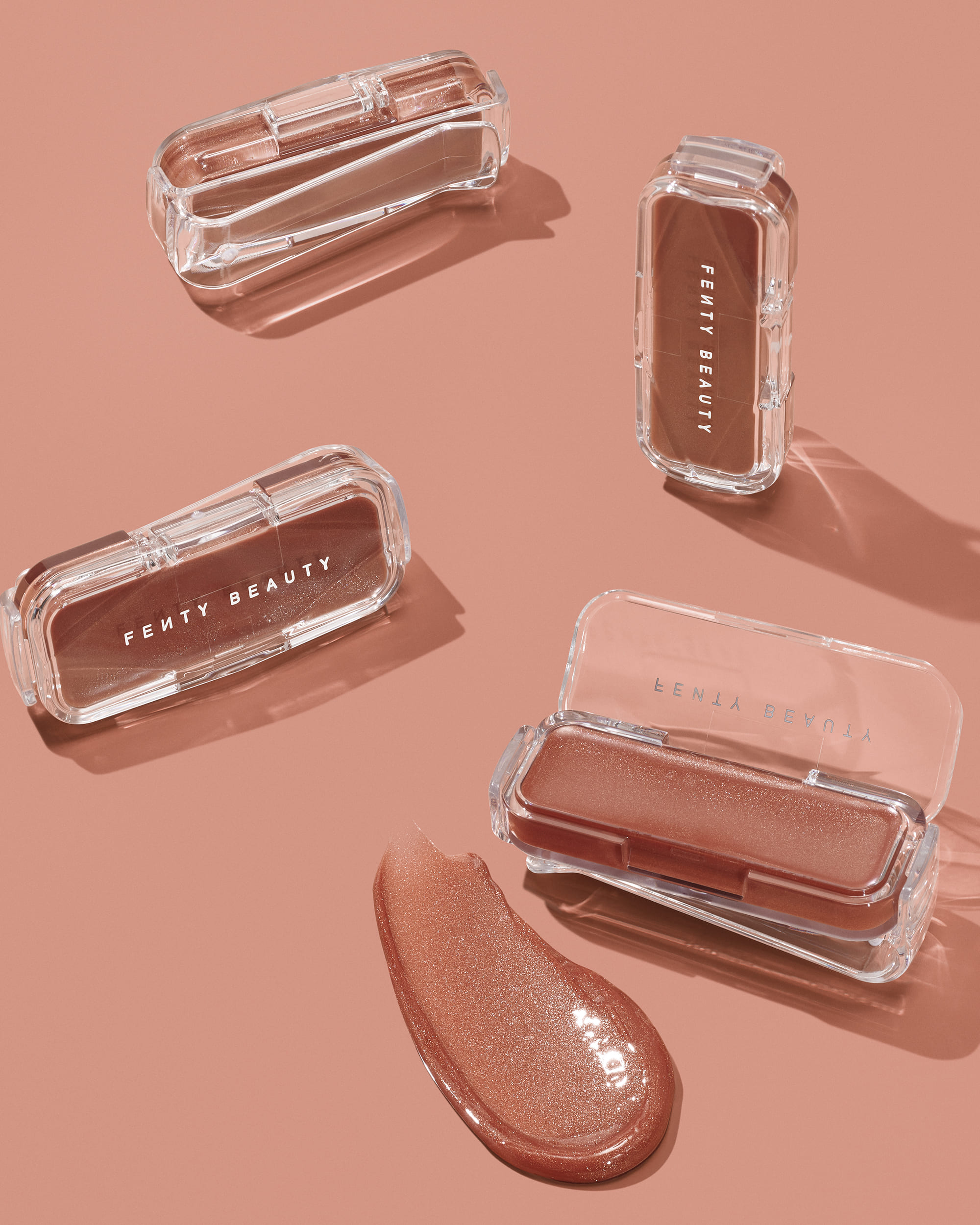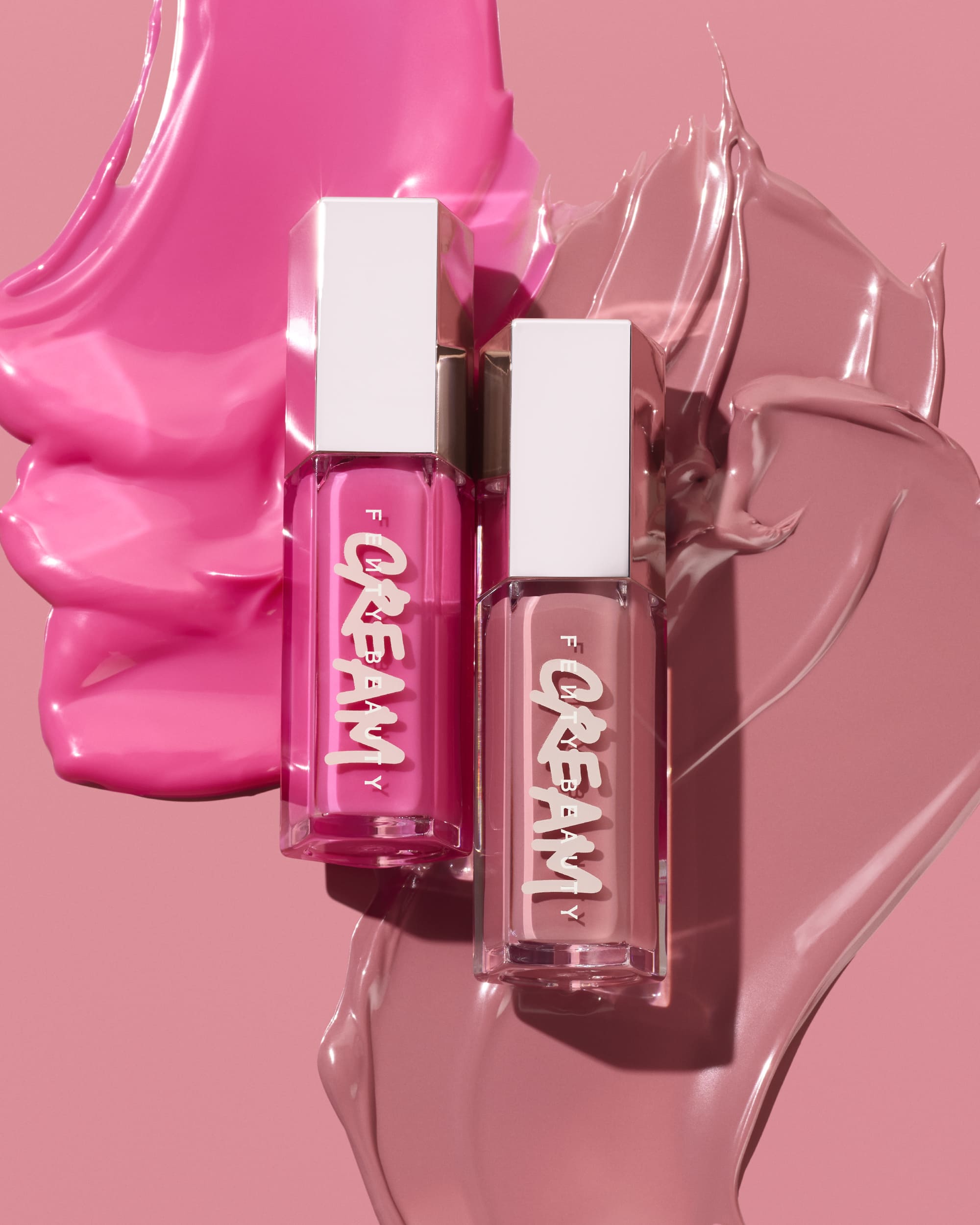 Fenty Beauty amazes us once again with two new limited-edition Gloss Bomb Universal Lip Luminizer and Gloss Bomb Cream, with completely new formulas and irresistible shades: the Gloss Bomb Dip Clip-On Lip Luminizer is a new clip-on format to take with you always, containing a mix of Borage Oils and Mango Butter, while the Gloss Bomb Cream Double Take Lip Duo is a limited edition set that includes two Gloss Bomb Cream Color Drip Lip Cream (in full size!) in two new summer shades in limited edition: Cupcakin' (a delicate and elegant antique rose) and Bubble Binge (a sparkling and explosive raspberry rose). What are you waiting for?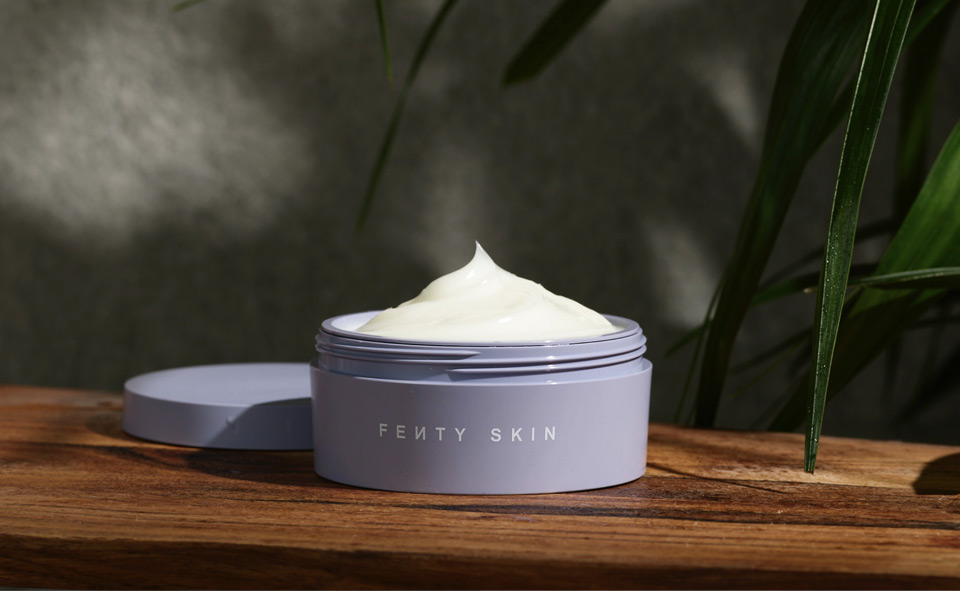 The other novelty that we can not miss is the oily moisturizing body cream, the Butta Drop Whipped Oil Body Cream, which redeems the body creams and acquires a new luxury connotation. Immediate and long-lasting hydration and a naturally bright effect + a mixture of tropical oils, butters and extracts including Kalahari Melon Oil, Baobab Oil, Sunflower Oil, Shea Butter and Moisturizing Glycerin, will take care of your skin.
Ps: Like all Fenty Skin products, the packaging is premium and planet-friendly, characterized by a refill system made of recyclable materials.
April Beauty News
Olio e Osso: The New Bel Corpo Body Oil, The New Lustero Glow Body Oil and The New Liscia Shave Oil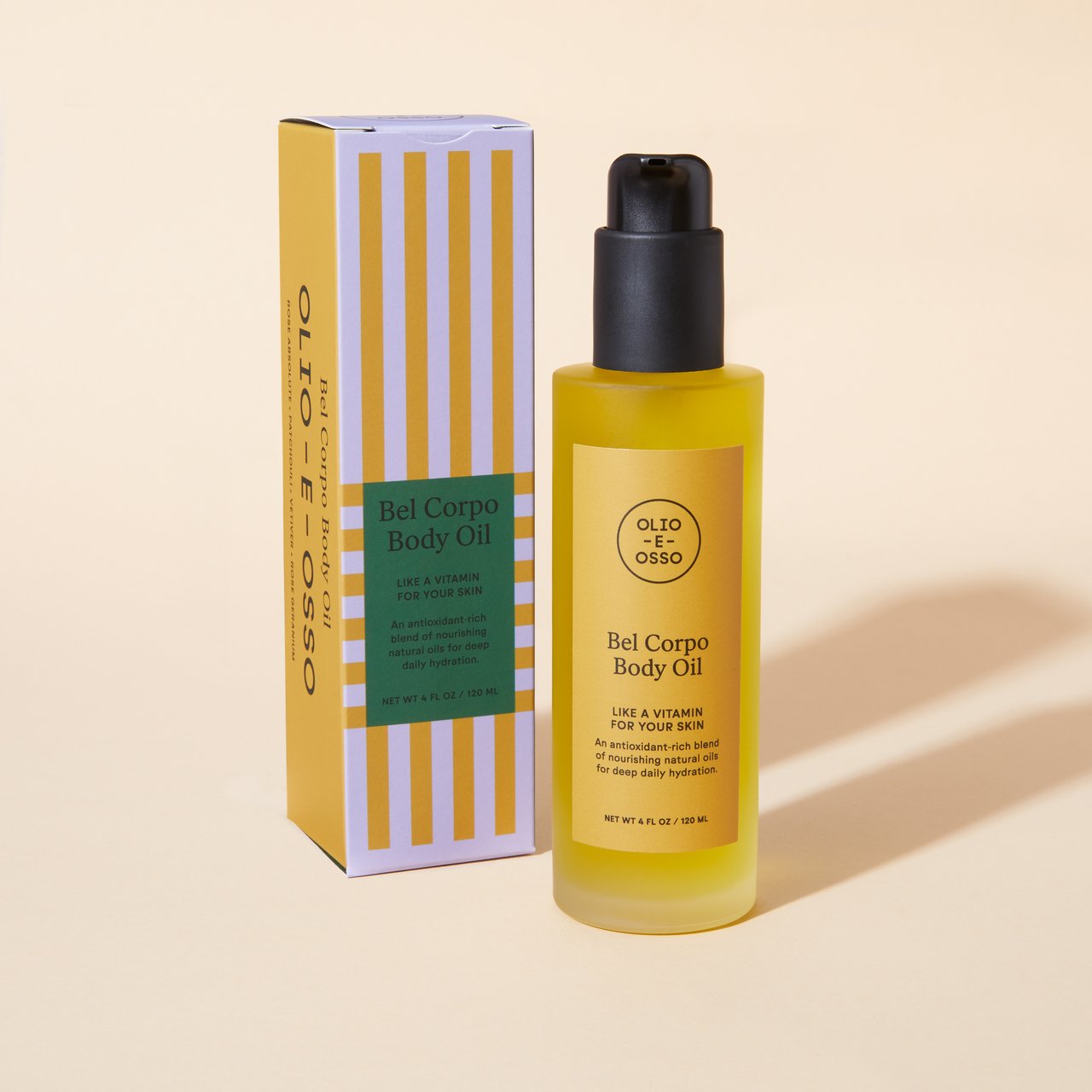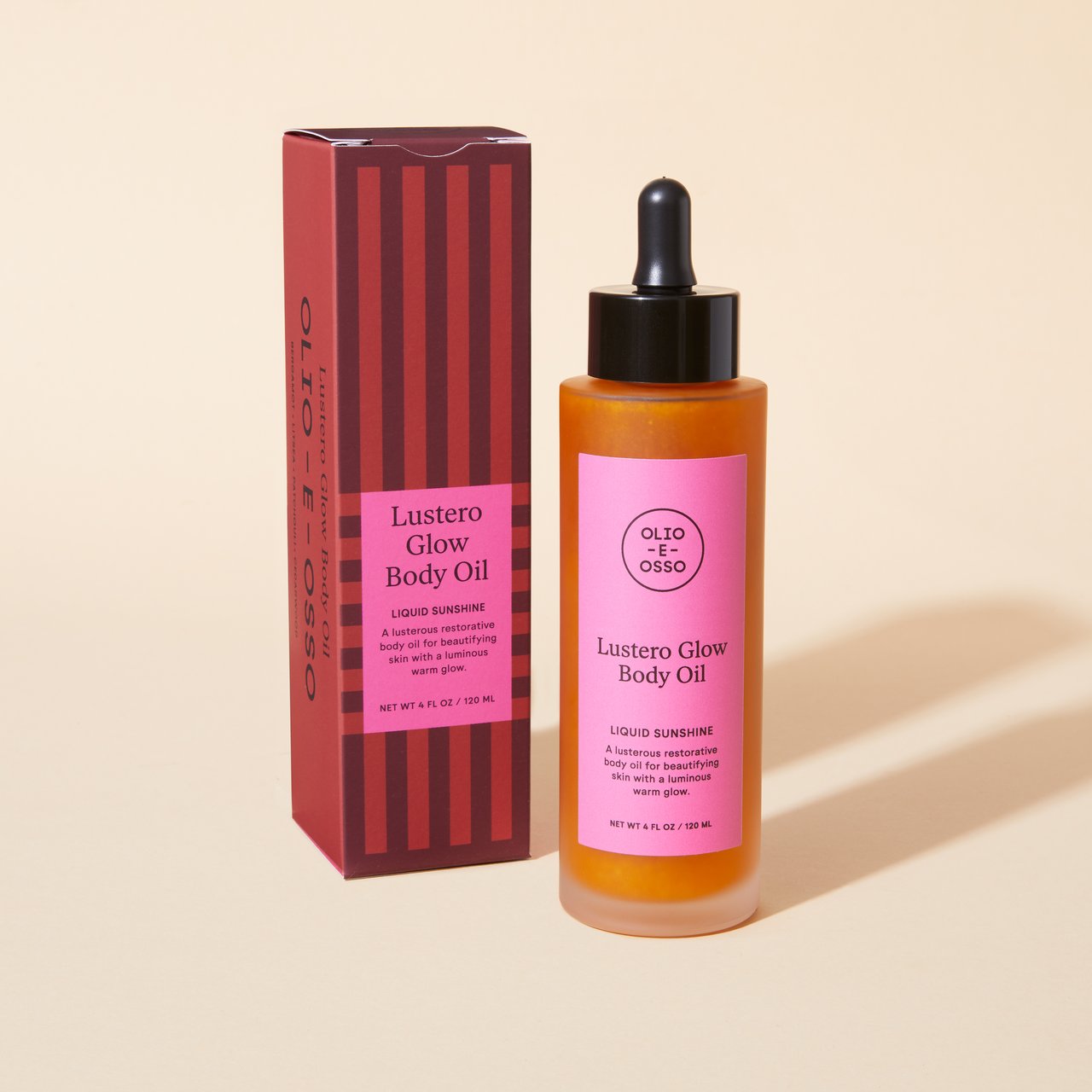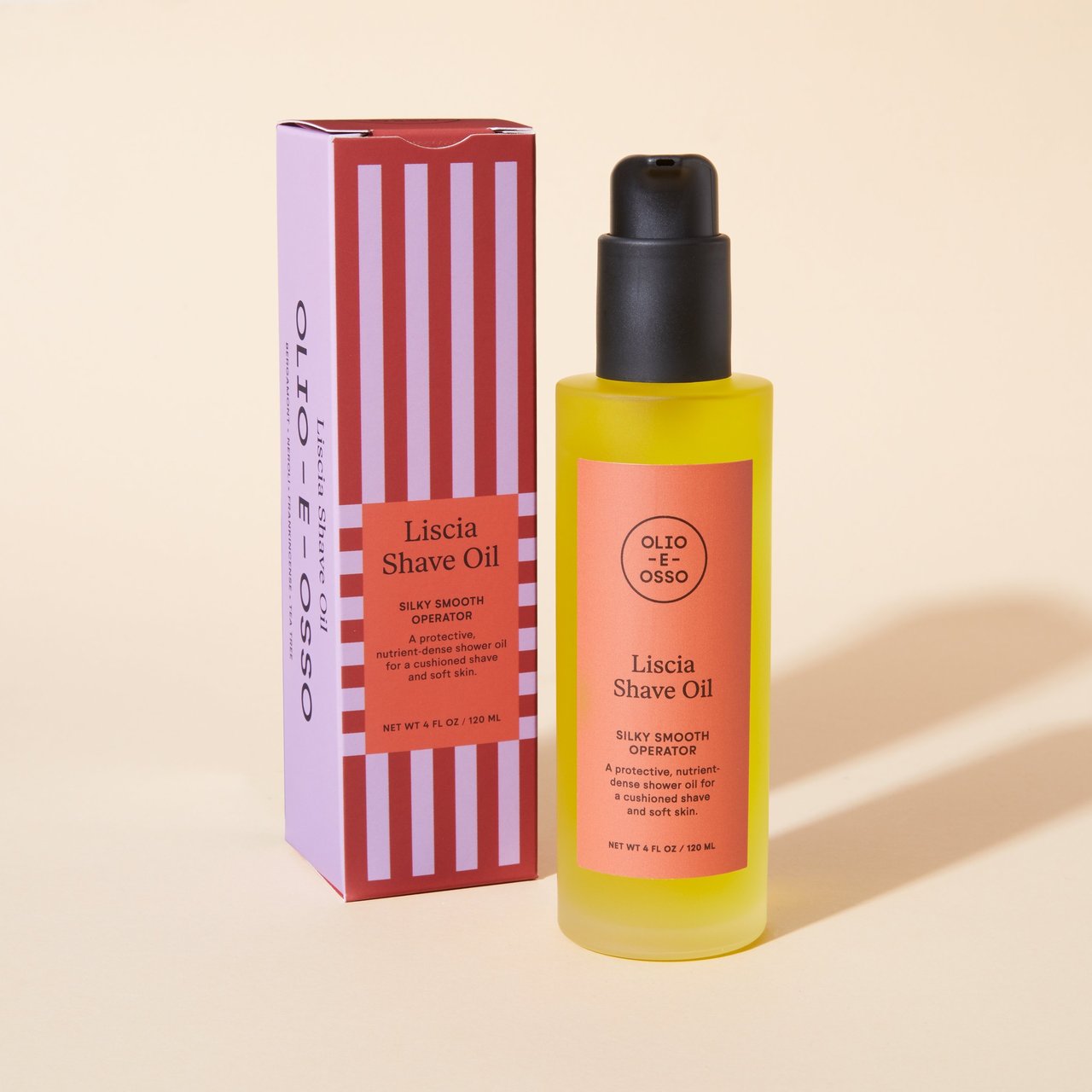 Oil e Osso presents 3 new body products: the Bel Corpo Oil Body (a name a program), a rich blend of antioxidants and natural nourishing oils for deep hydration by the intoxicating scent of Rose Absolute, Patchouli, Vetiver and Geranium Rose; the Lustero Glow Body Oil, a small ray of sun that will give your skin a beautiful glow finish that conquers with its woody and citrus tones as Bergamot and Cedar Wood; finally, the Liscia Shave Oil, a protective and nourishing shower oil perfect for when we have to depilate and we do not want to run into annoying irritations.
April Beauty News
Guerlain: The New Allegory Water Allegoria Flora Salvaggia and The New Allegoria Nettare Di Sole

 

and The New Terracotta Light Bloom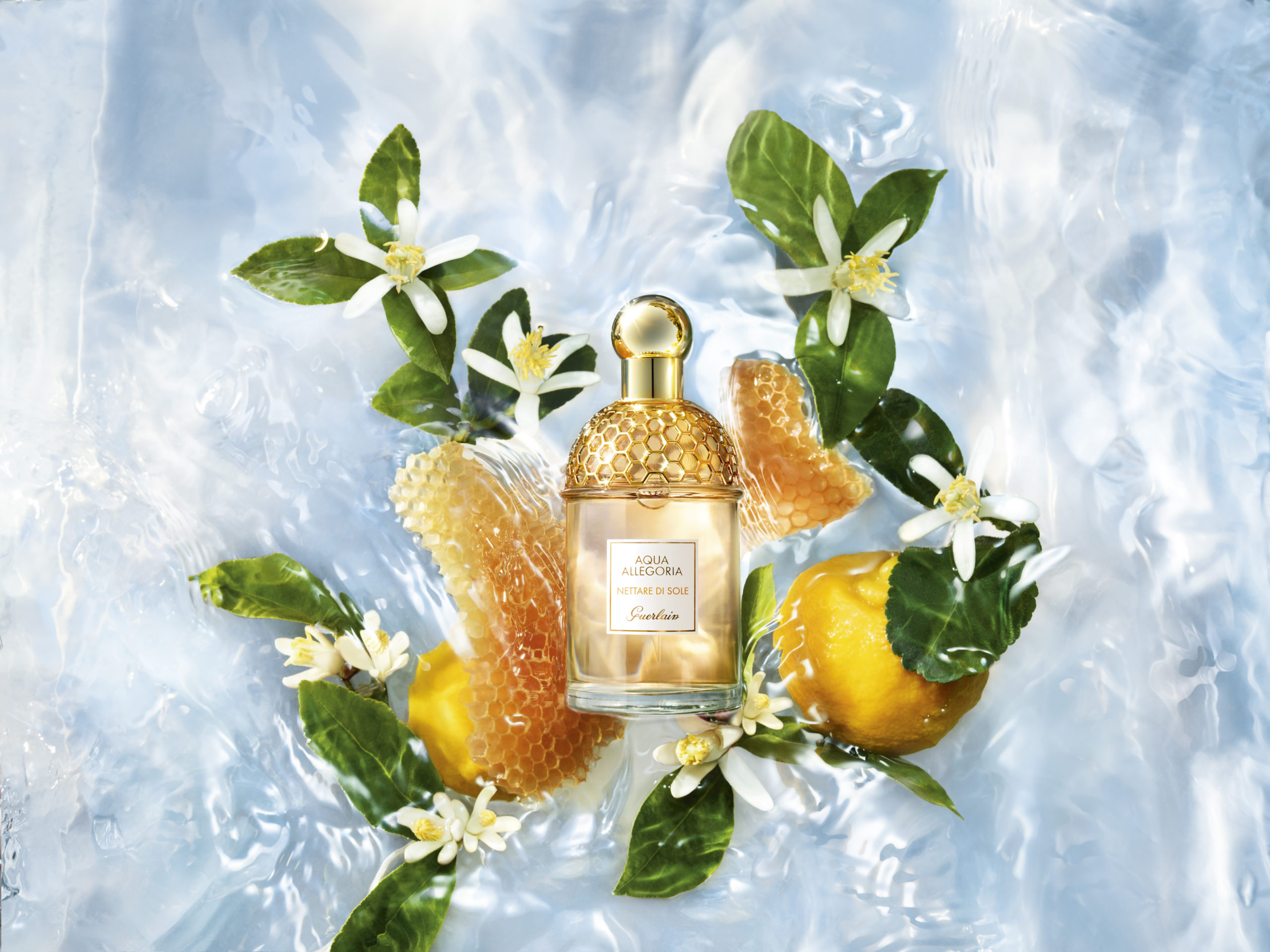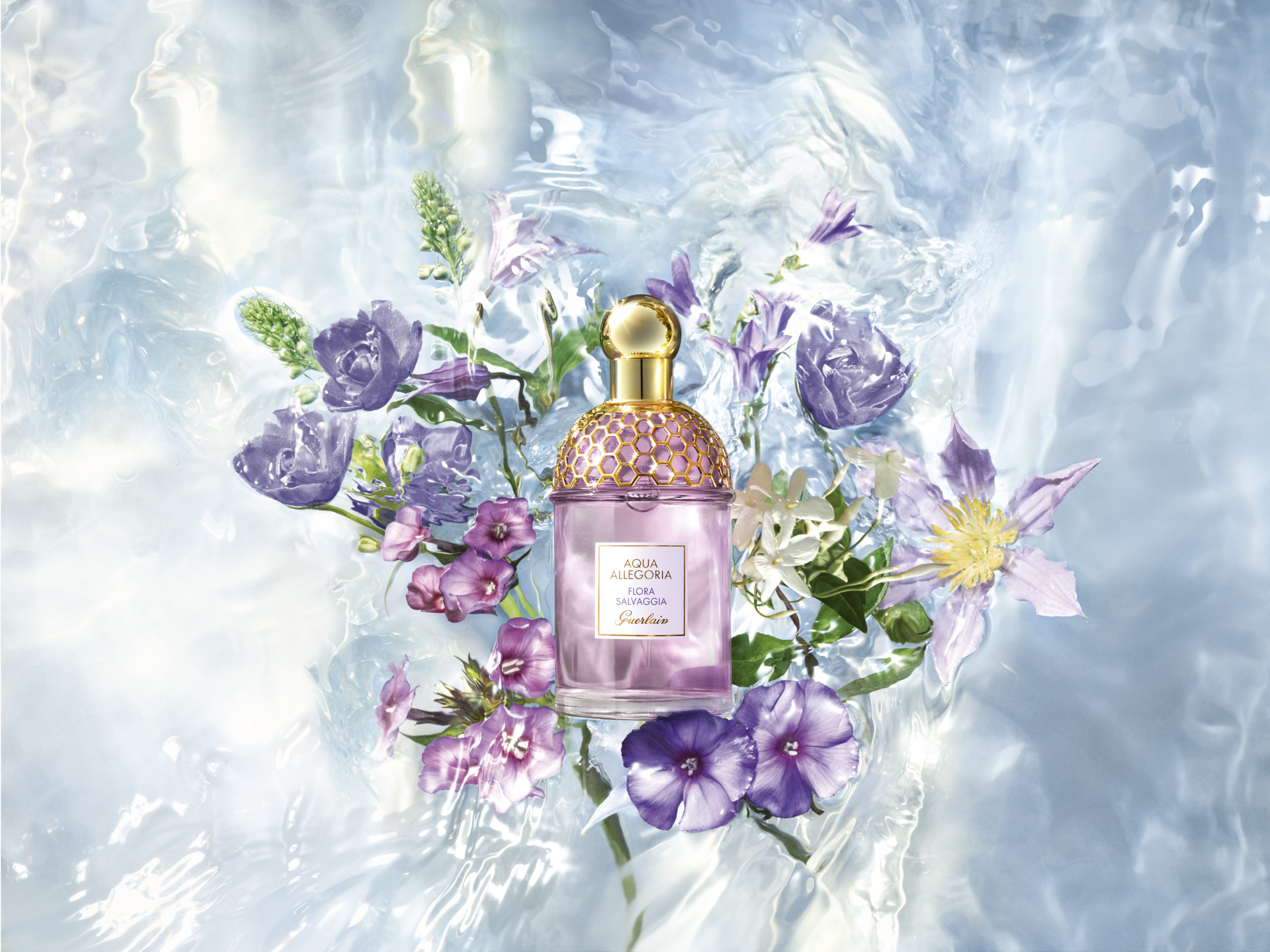 Since 1999, the iconic fragrances of the Aqua Allegoria collection have explored new gardens, both real and imaginary, and it is precisely from nature that Thierry Wasser, Maître Parfumeur Guerlain, and Delphine Jelk, Parfumeureguerlain, are inspired by creating four-handed formulas of Guerlain perfumes, which enclose the soul and culture of the territory. Also this time, the two new fragrances symbolize the need to return to nature, more and more present. Flora Salvaggia is an accord of wild flowers where jasmine sambacdona, orange blossom, melon, white musk, combined with a poudré touch of violet and iris, blend together to awaken the senses. Sweetly sensual is Nettare Di Sole, which combines Magnolia, rose, sambac jasmine and bergamot from Calabria, the iconic symbol of the Maison from its 1853 Eau de Cologne, which stands out as a top note.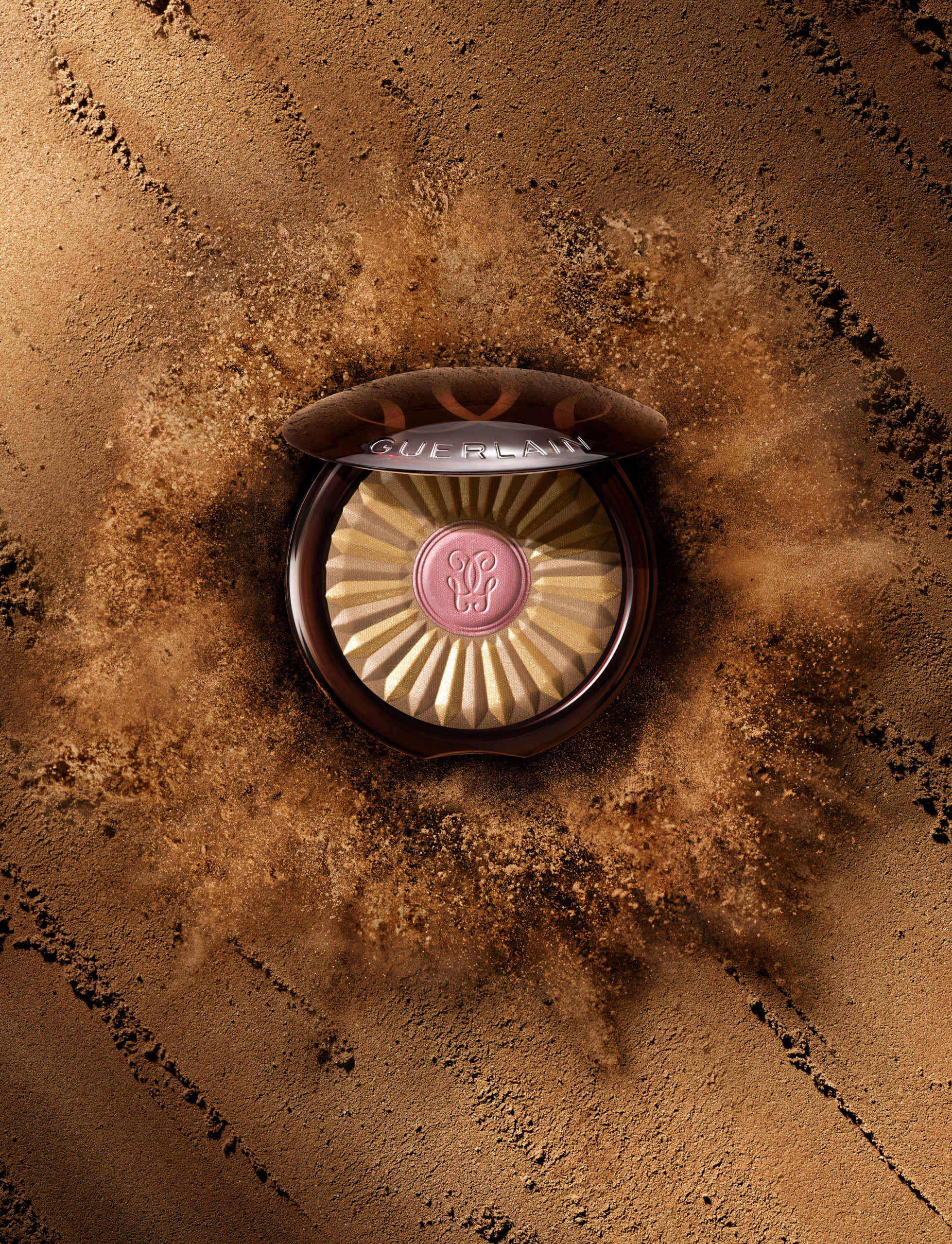 Nature also becomes the predominant theme of make-up: Terracotta Light Bloom is inspired by the first rays of sun of the day, enclosing them in a powder summer and bright in the form of a beautiful flower infused with delicate golden reflections, with center a delicate pink nuance. Get ready to embellish your tan (it's not long now) with its pearly and slightly sparkling finish, to shine from dawn to dusk!
April Beauty News
Caudalie: The New Vinoperfect Sérum Eclat Anti-taches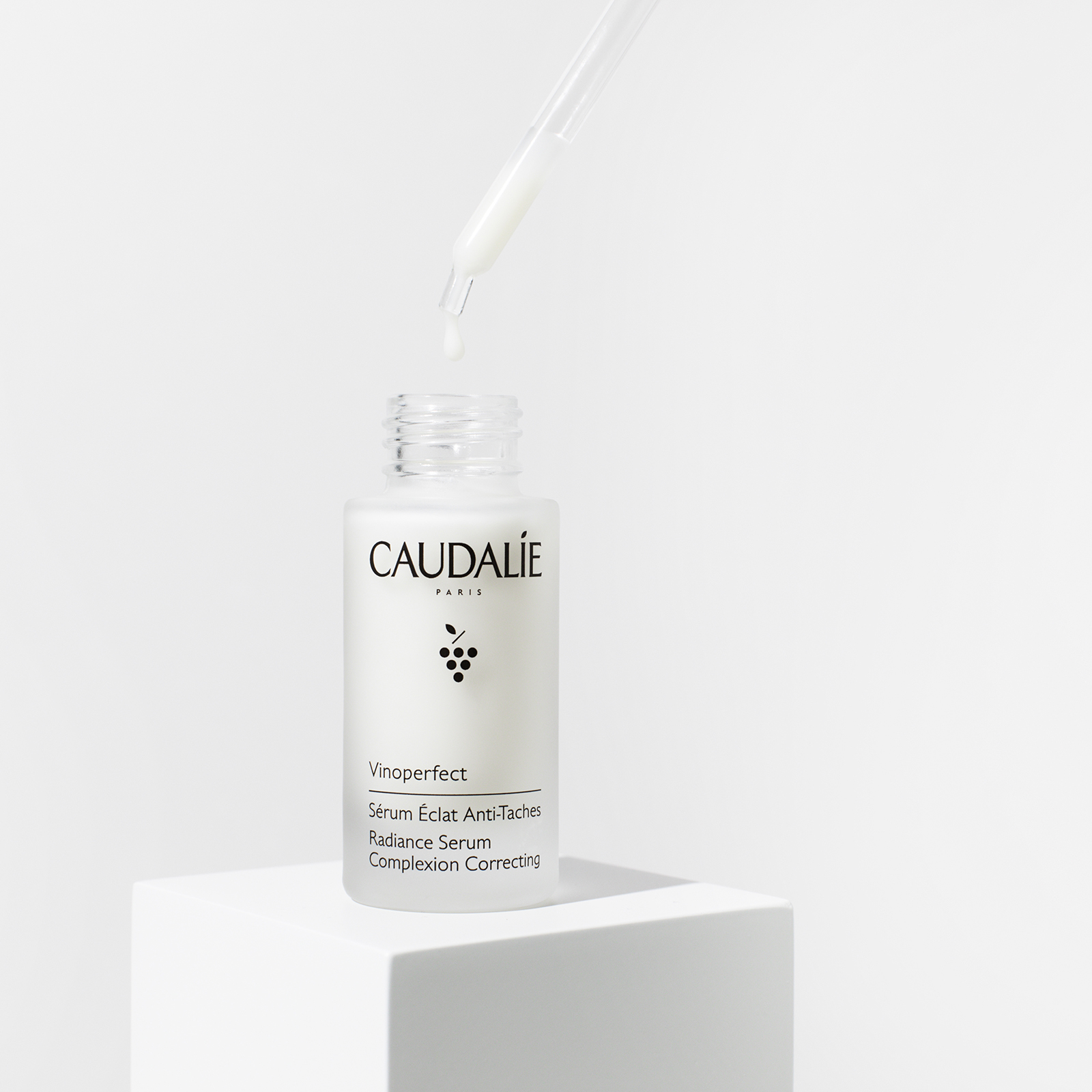 In 2021 Vinoperfect Sérum Eclat Anti-taches – Caudalie's best seller for 15 years now – becomes even more powerful in our daily battle against the dreaded spots due to sun exposure, acne, hormonal dysfunction (such as melasma or gravidic mask) or at the age. The new formula boasts a bio-inspired biomimetic emulsifier that mimics the structure of the skin and promotes penetration into the deeper layers of Viniferina, increasing its effectiveness. In addition, Vinoperfect Sérum Eclat Anti-taches contains 98% natural ingredients, is suitable for all skin types – even the most sensitive – and is not photosensitizing, so you can apply it even before sun cream.
April Beauty News
Nuxe: The New Line Rêve de Thé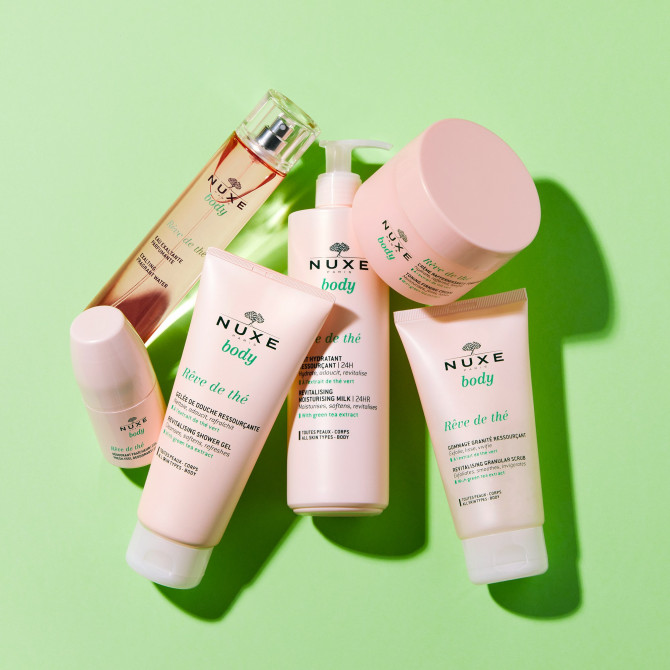 Did you know that the tea plant is rich in antioxidants and is known for its properties for almost 5,000 years? The extract used in the formulas Rêve de Thé is obtained by a biotechnological process respectful of the environment: from a very small fragment of the plant, are demoltiplicated plant cells enriched with active molecules which, Once broken, they release their benefits that strengthen the skin and improve its ability to retain water.
The line consists of 6 new products:
– The Revitalizing Gommage which combines green tea extract and two-measure exfoliating bamboo seeds and which, massaged on the skin, eliminates dead cells.
– The Revitalizing Shower Gel, with its melting texture, turns into a light foam that cleanses the skin; it is formulated with a vegetable base and a green tea extract, which leaves the skin soft and hydrated.
– The Toning Firming Cream is slightly perfumed and combines green tea extract with rye extract. In addition, its texture "ice effect" gives an invigorating and refreshing feeling while moisturizing at the same time.
– The Perfumed Water stimulates the senses with its intoxicating fragrance of rhubarb, green tea and musk.
– The Freshness Deodorant 24h is equipped with a trio of active ingredients that can regulate myrcobiot, adapt to the needs of the skin and regulate odors for 24h.
– The Revitalizing Moisturizing Milk is formulated with green tea + a complex of 7 sugars 100% natural origin, which increase hydration.
April Beauty News
KVD Beauty: The New XO Lip Gloss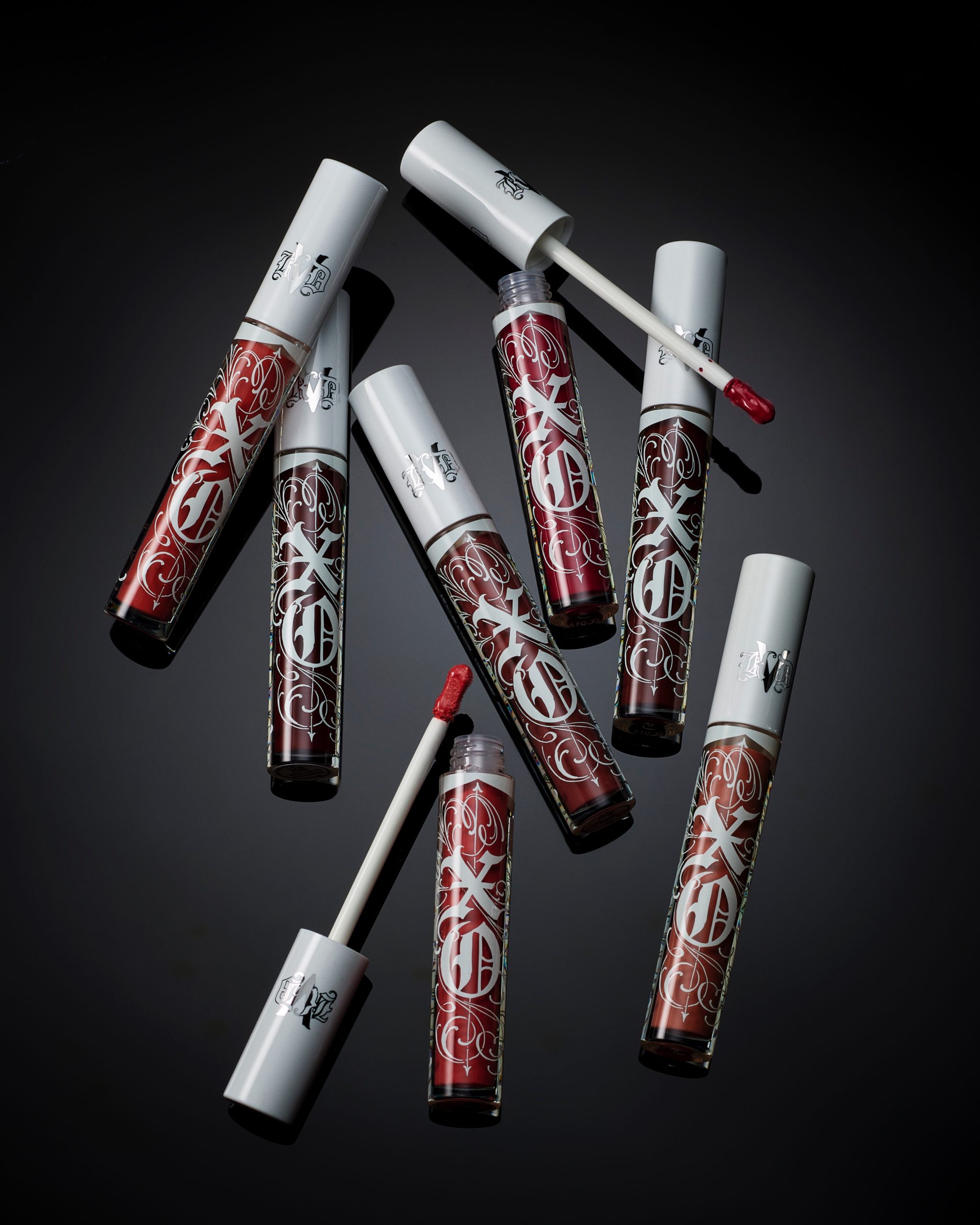 After the success of XO Vinyl Lip Cream, KVD Beauty presents a new gloss: XO Lip Gloss. Faithful to the style of the brand and available in 7 different shades, the new XO Lip Gloss is more pigmented than all the other glosses and its soft formula and medium coverage gives an extreme brilliance (without leaving that annoying grainy effect).
April Beauty News
Aveda: The new line 100% Vegan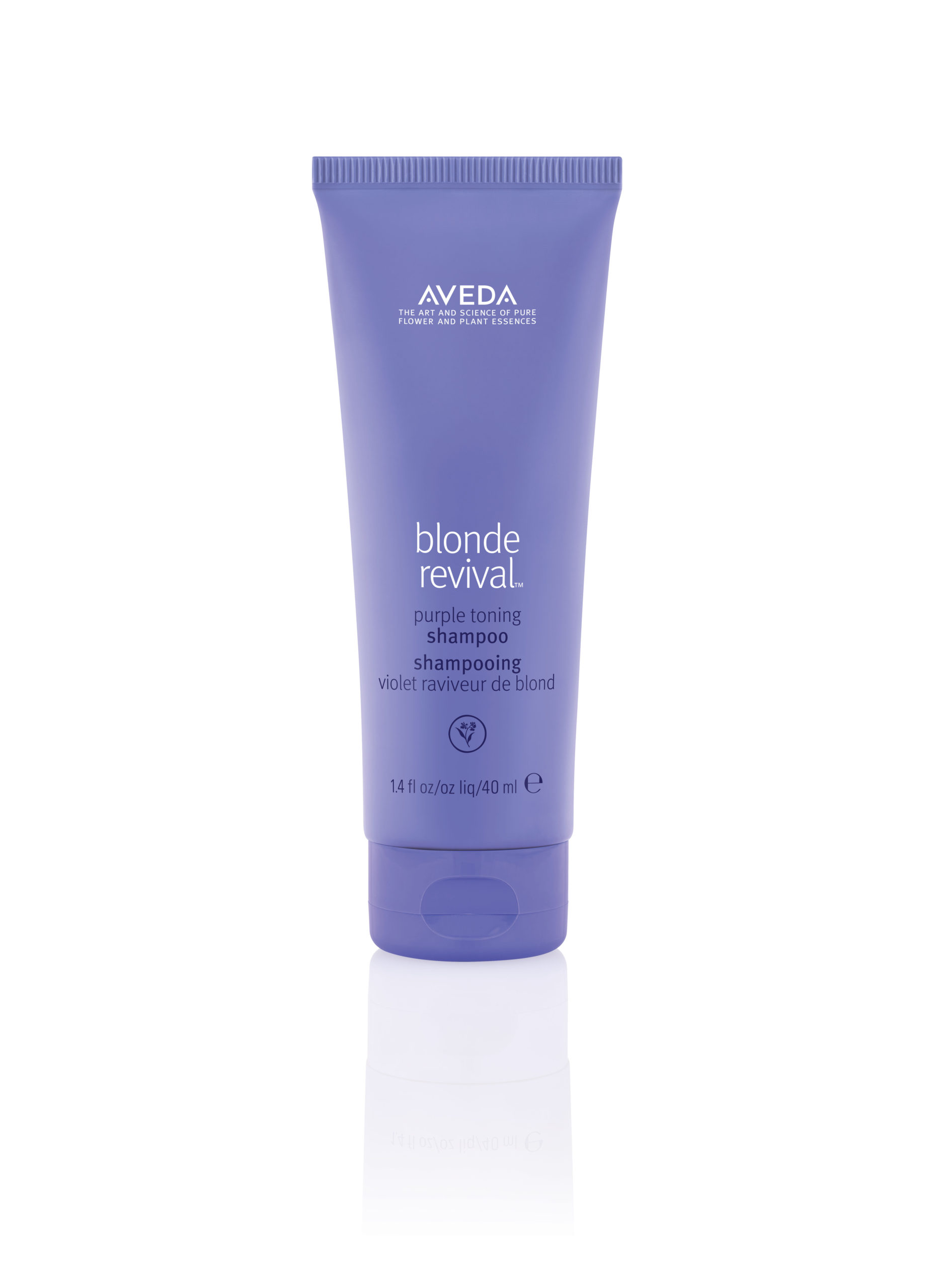 Aveda launches a new 100% vegan line!
The blonde revival purple toning shampoo and conditioner also without silicones and 96% natural derivation, formulated to revive blond hair, gray and silver thanks to the rich purple pigments that neutralize the yellow tones. A mixture of nourishing oils (acai and passion fruit rich in antioxidants and essential fatty acids) moisturize and condition the hair, while thanks to the progressive tonalization, our now-off color will turn into a blond cooler (and that lasts longer!).
April Beauty News
KORA Organics: The New Milky Mushroom Gentle Cleansing Oil and the New Turmeric Glow Moisturizer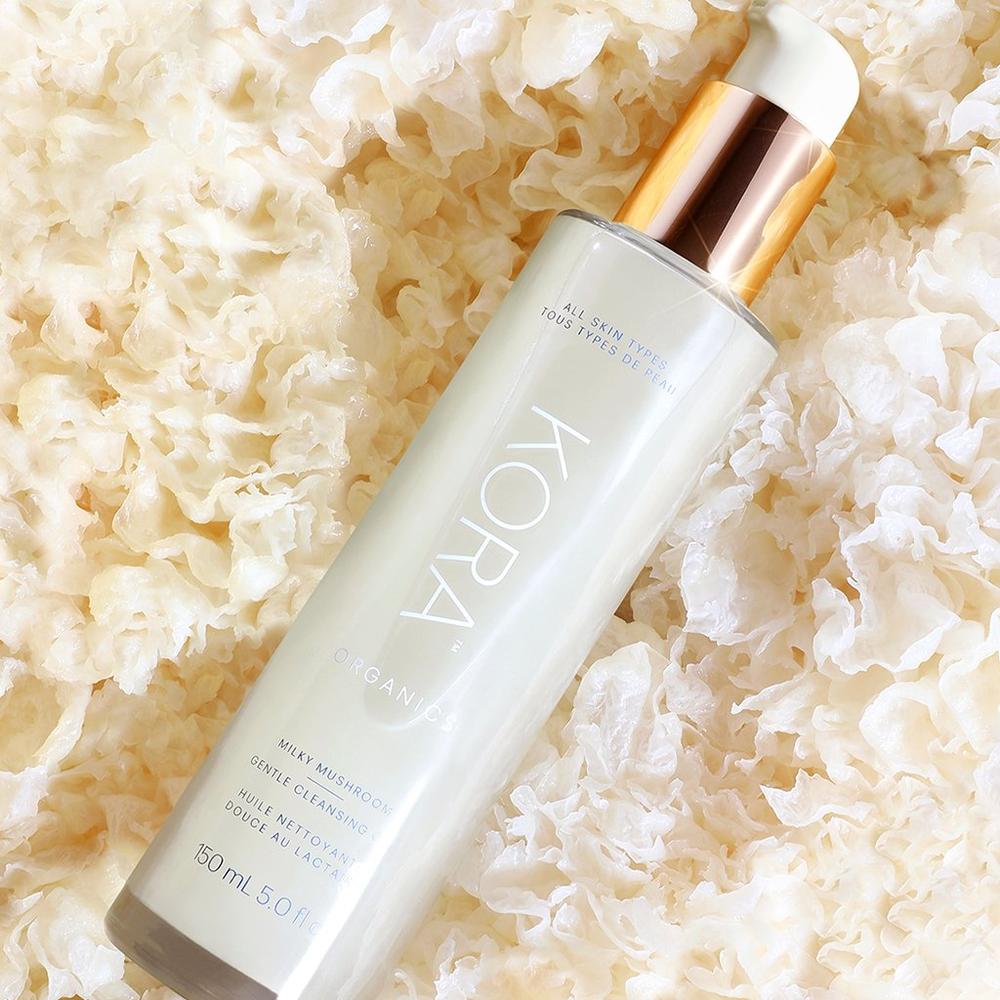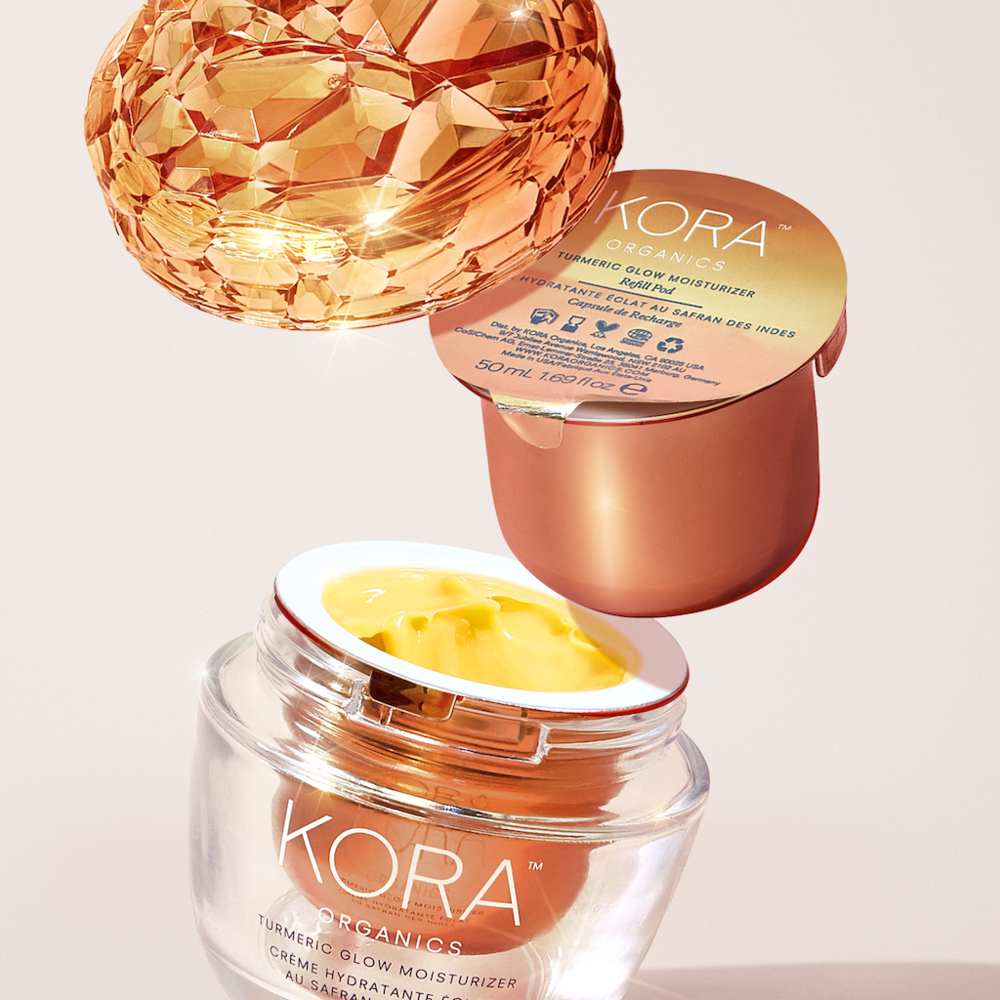 Kora Organics, created by model Miranda Kerr, presents two new skincare in line with the holistic and clean philosophy of the brand, whose products are cruelty- free and formulated with natural organic certification ingredients selected together with a team of researchers and consultants in microbiological, aromatherapy and biological chemistry.
The Milky Mushroom Gentle Cleansing Oil is a two-phase cleanser oil that turns into a creamy milk containing: babassu oil, rich in essential fatty acids and antioxidants; sunflower seed oil, rich in oleic and linoleic fatty acids that remove dirt; Fuciformis tremella mushroom (a natural alternative to hyaluronic acid) and apple seed oil, perfect for removing excess impurities and sebum. The second novelty is the Turmeric Glow Moisturizer, a moisturizing and nourishing cream with a personalized liposome that aims at the appearance of hyperpigmentation and skin spots, with turmeric and licorice, rosehip oil, seaweed, desert date and maracuja oil.
April Beauty News
Drunk Elephant: The New Sugared Koffie Almond Milk Scrub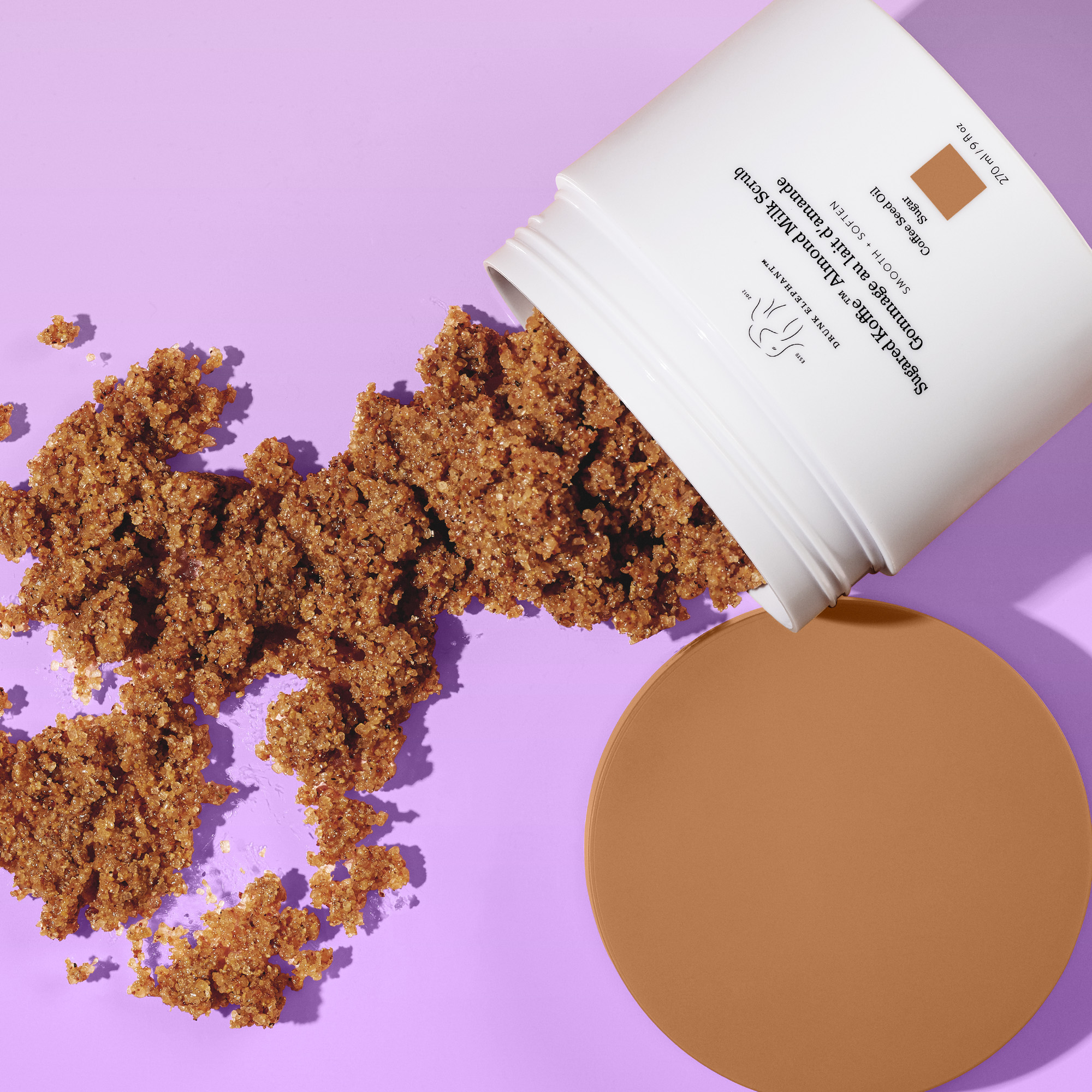 Who wants coffee? The new Sugared Koffie Almond Milk Scrub is formulated with a blend of botanical moisturizing antioxidant oils. Almond milk and passion fruit oils and marula will nourish your skin, while roasted and ground coffee beans and brown sugar crystals will gently exfoliate it, gently removing dead cells and cleansing dry areas, without damaging or sensitizing the skin barrier. Enjoy a shower full of well-being and give off its intense scent (but at the same time delicate) of coffee and almonds, without fragrances or essential oils, which we know: it will make you dream as it did with us.
April Beauty News
Olehenriksen: The New Cold Plunge Pore Remedy Moisturizer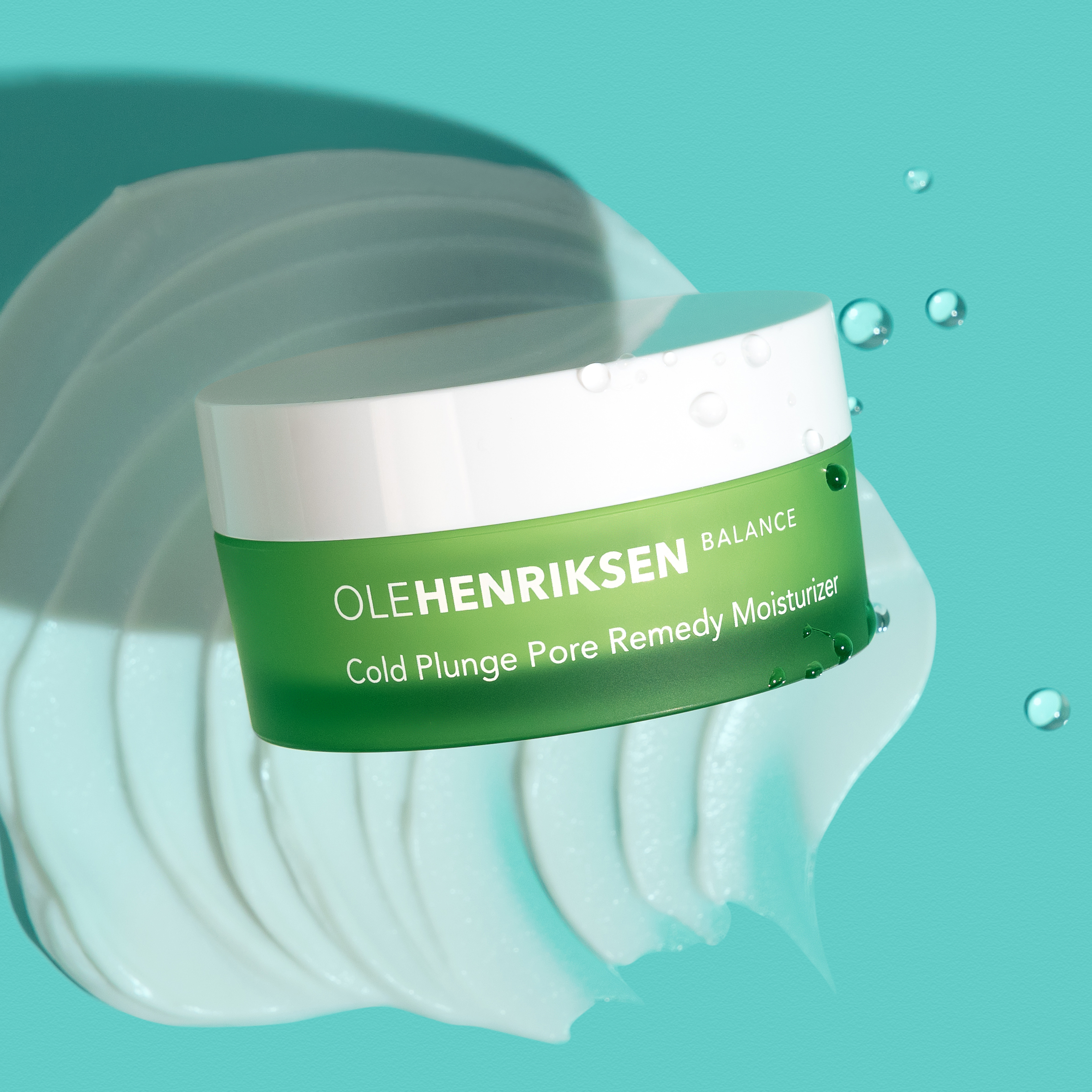 Finally comes on the market a moisturizer for oily skin that perfectly combines the control of sebum and the glow effect. Its formula is light, moisturizes in the blink of an eye, counteracts the shiny effect and reduces the appearance of pores throughout the day – all letting your beloved Ole Glow stand out. In addition, by harnessing the full power of BHA and LHA, it removes dead skin cells that can clog pores and smoothes the irregular texture of the skin, reducing the appearance of fine lines, wrinkles and dark spots.