The curtain is officially raised on Milan Fashion Week for the SS23 season.
Officially but, it must be said, literally as well: because the creative genius of Antonio Marras has once again put up a play more than a fashion show, drawing inspiration from the world of Opera to bring visionary and, as usual, poetic looks on the catwalk.
Antonio Marras SS23
MOODBOARD
When you enter Antonio Marras' backstage, you immediately get the feeling to be elsewhere, in an oneiric world that the designer himself commissioned, a sort of Arcadia to express himself through conceptual clothes and accessories, tailor-made and curated in detail. For SS23, Marras once again delved into the traditions of his beloved Sardinia, letting himself be inspired by the most unexplored side of the island to recreate a theatrical mood, where nature, fashion, and opera co-exist in harmony. So, also on the catwalk, to highlight the theatrical vibe, Antonio Marras presses play to an intense, visceral, musical, almost as if it could be a means for the designer to share his emotions with the audience. In the end, our round of applause can't but be so well-deserved and heartfelt.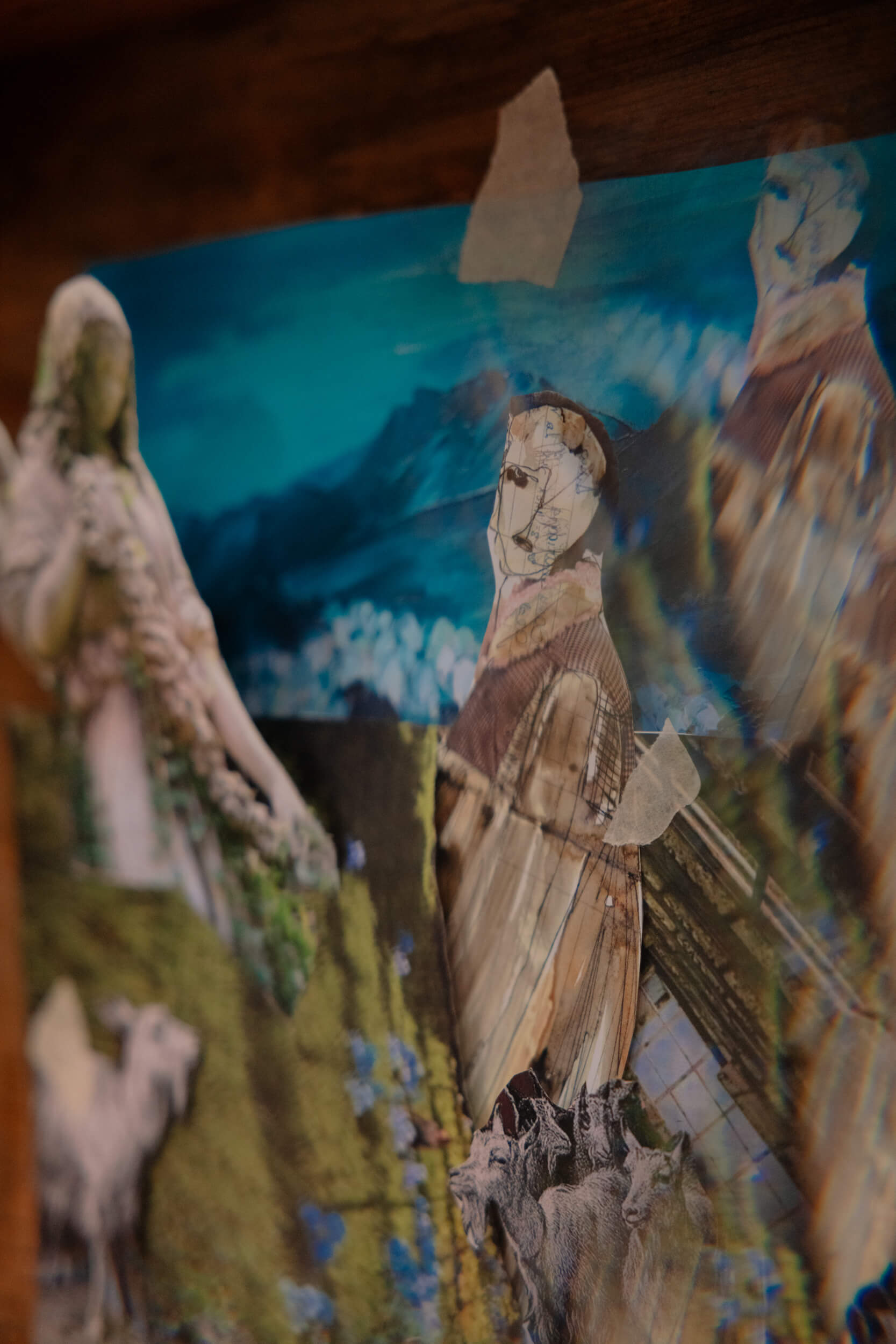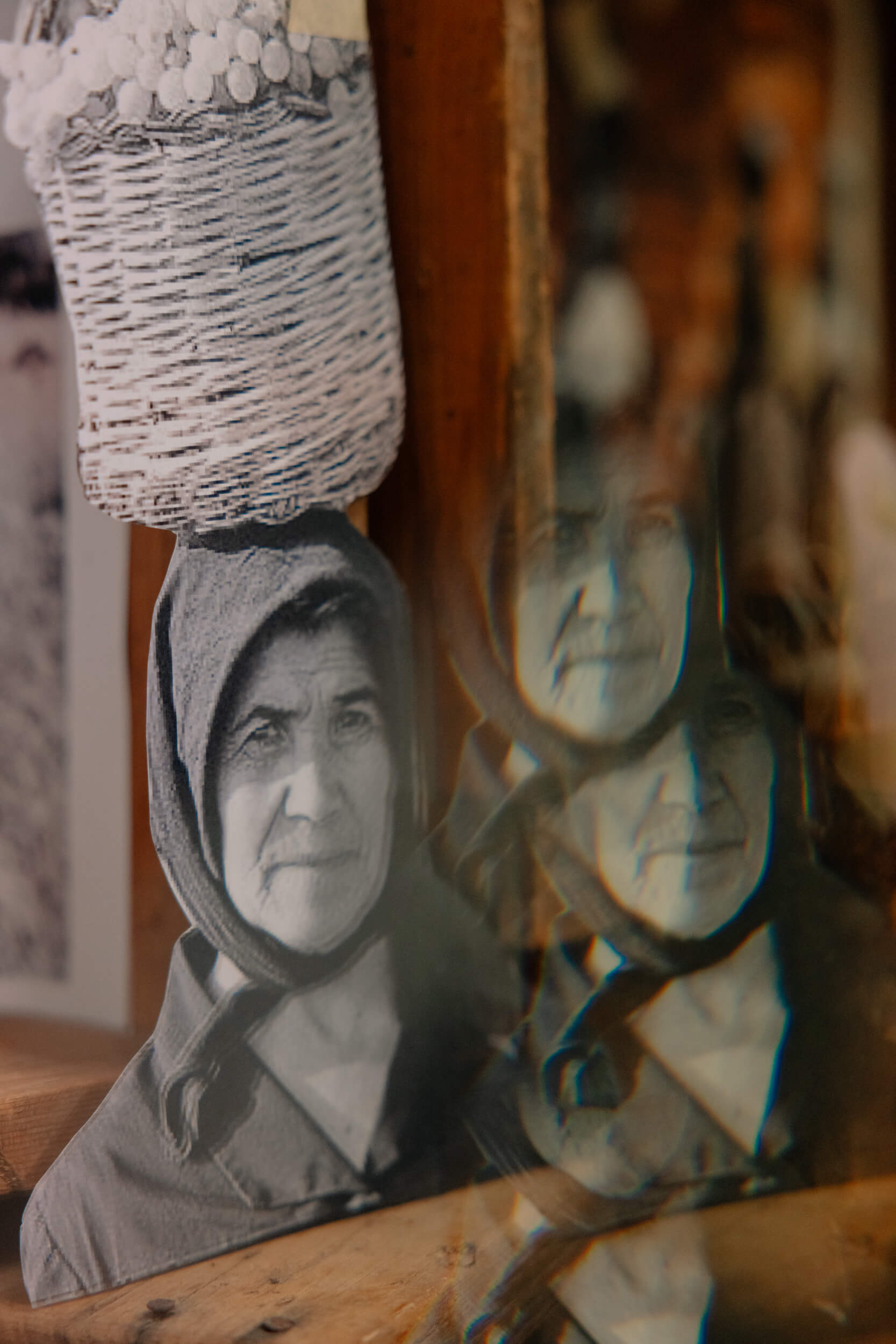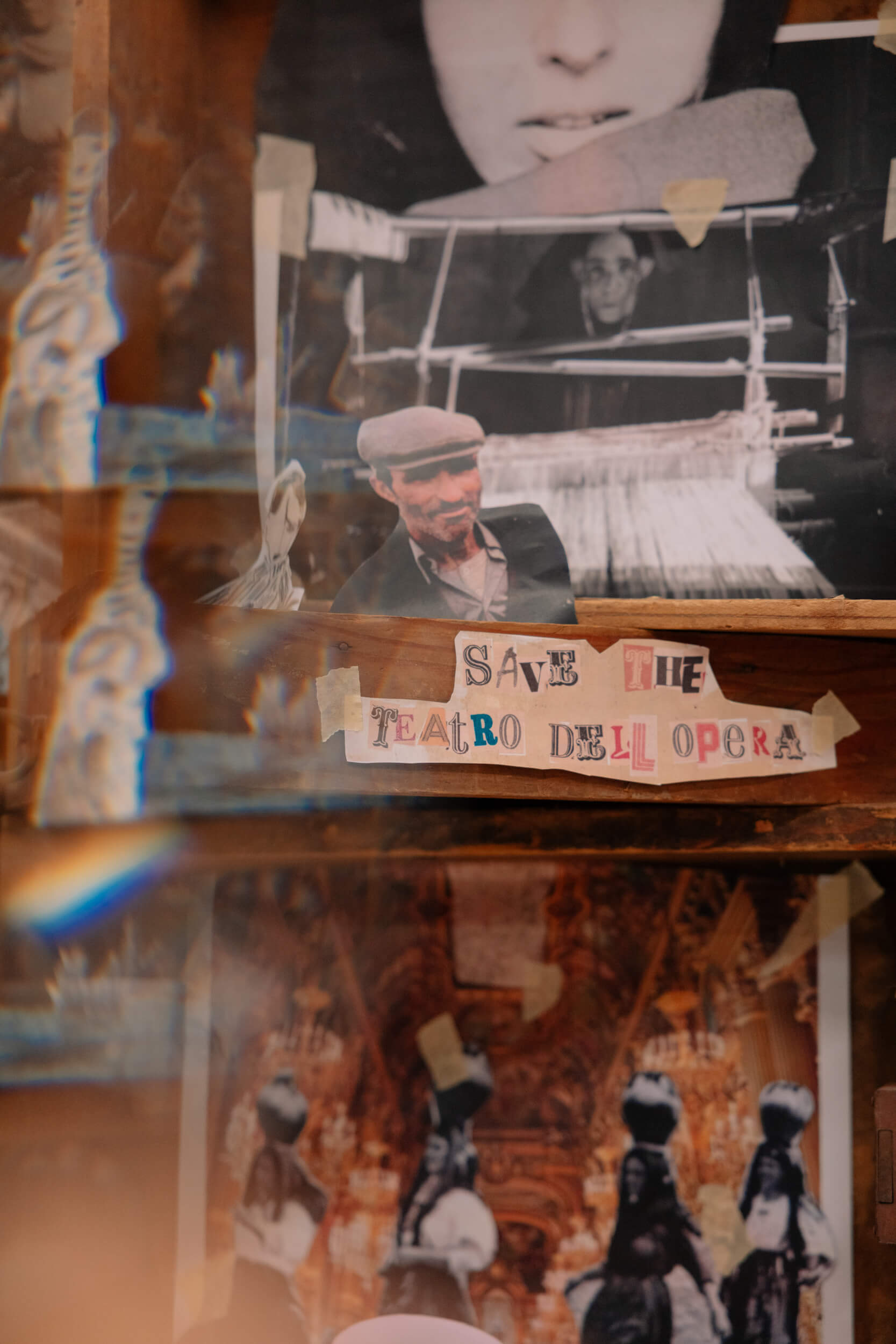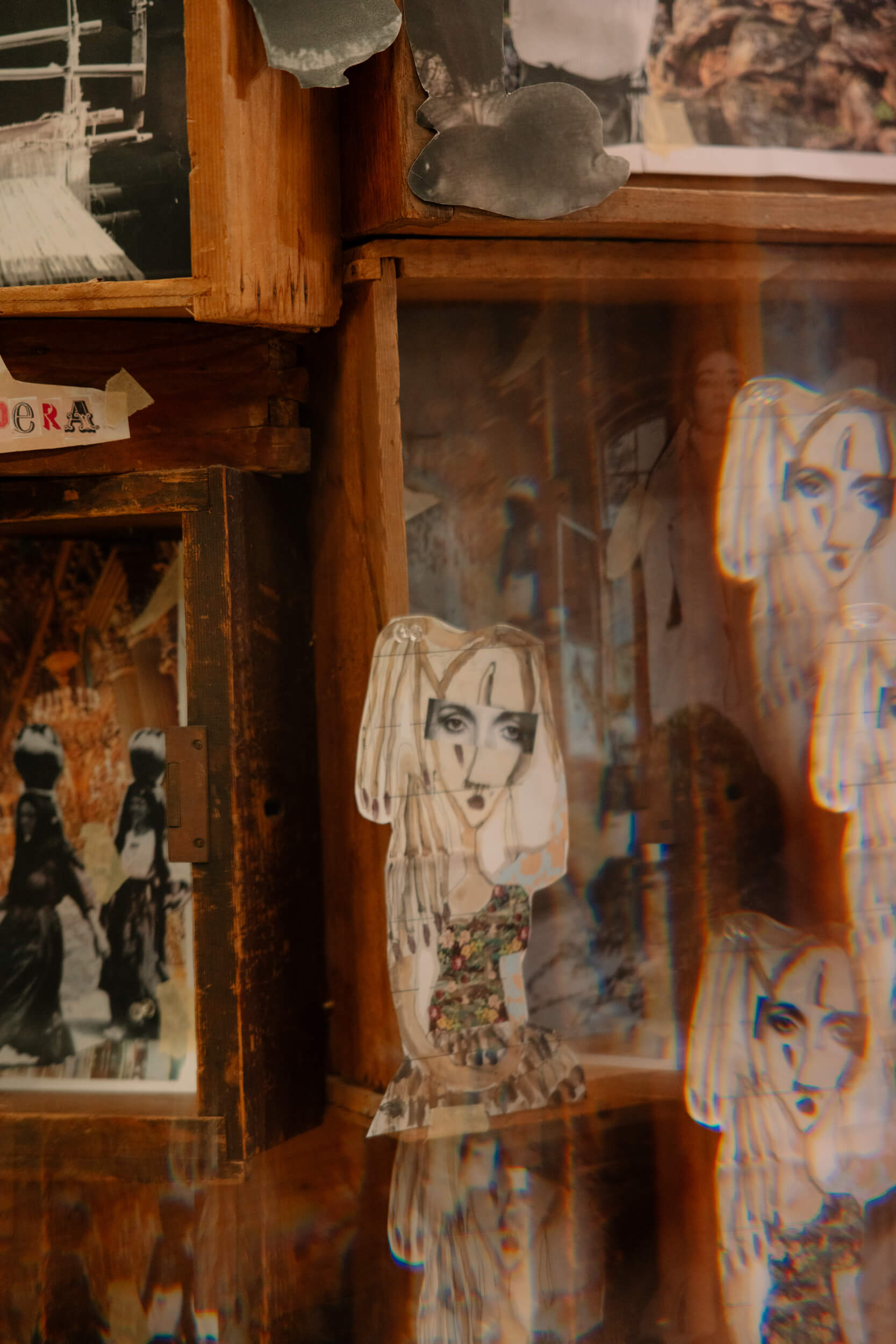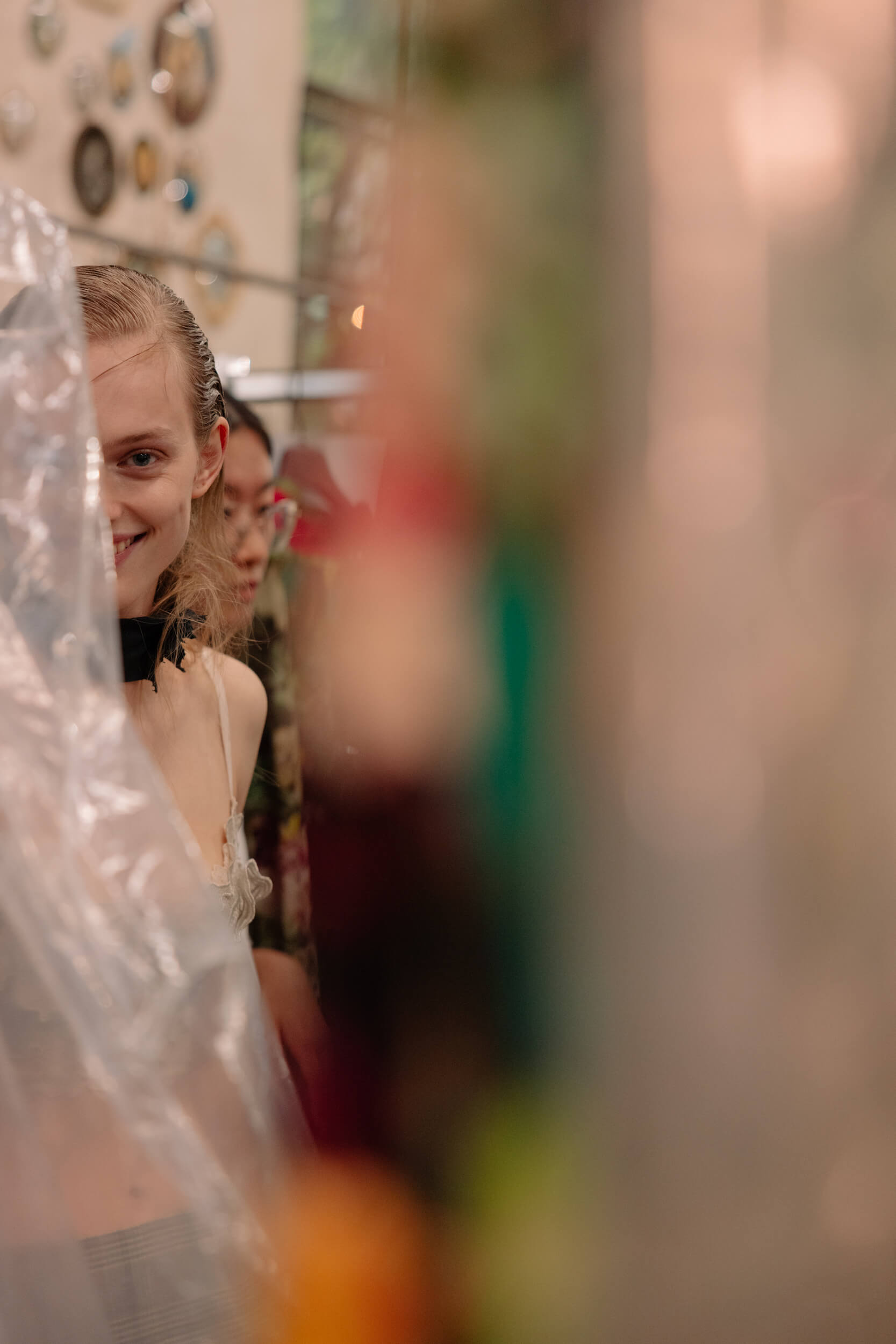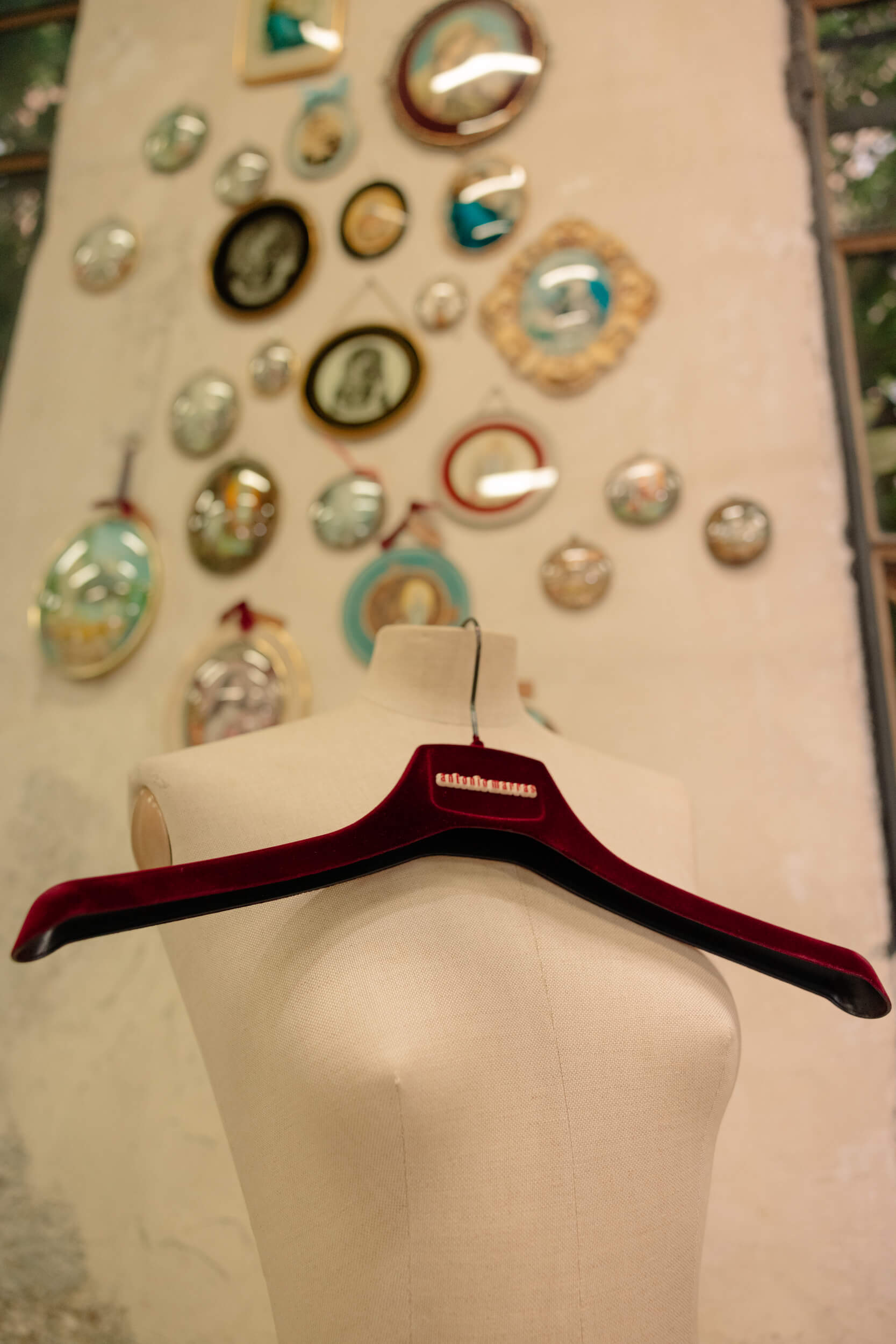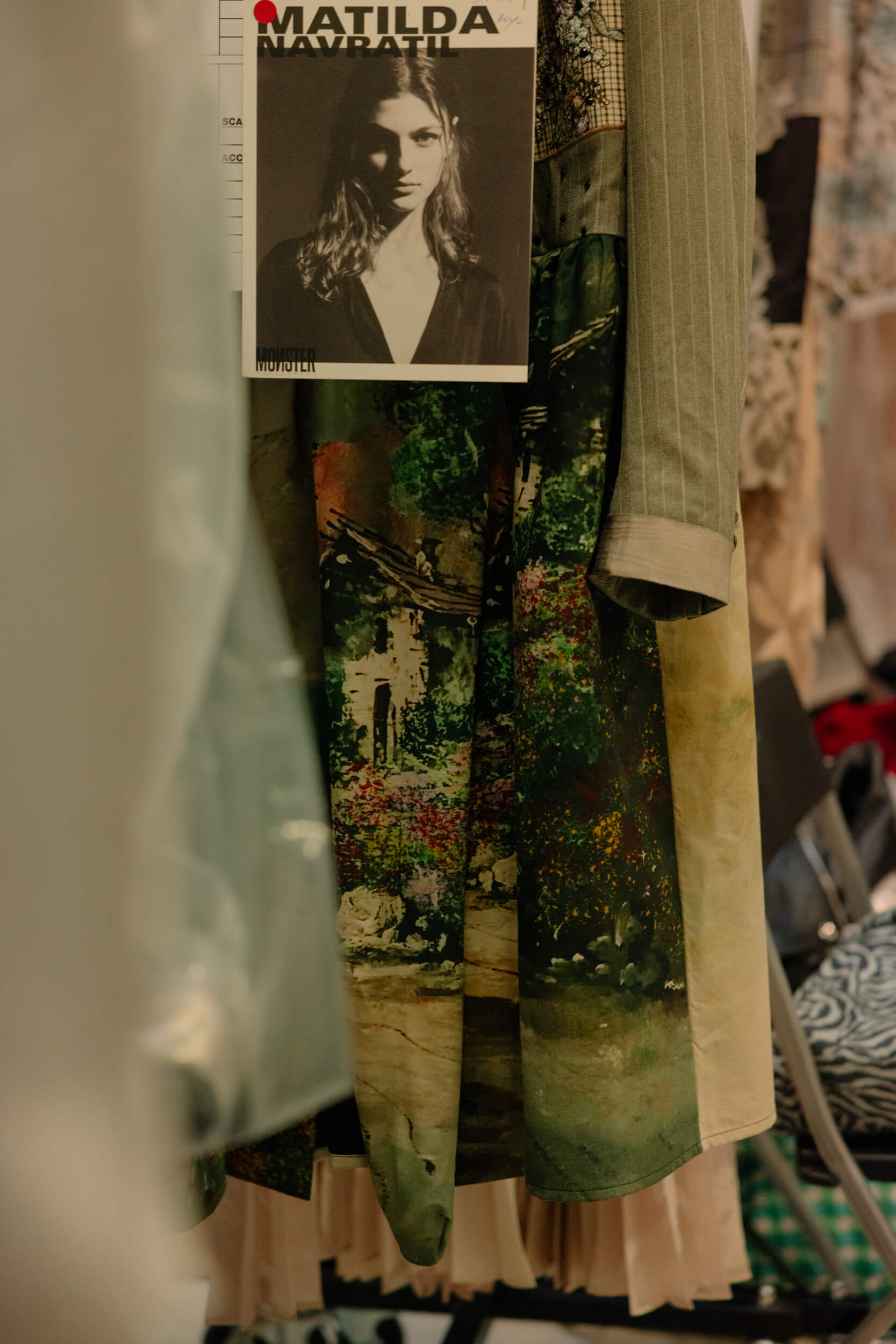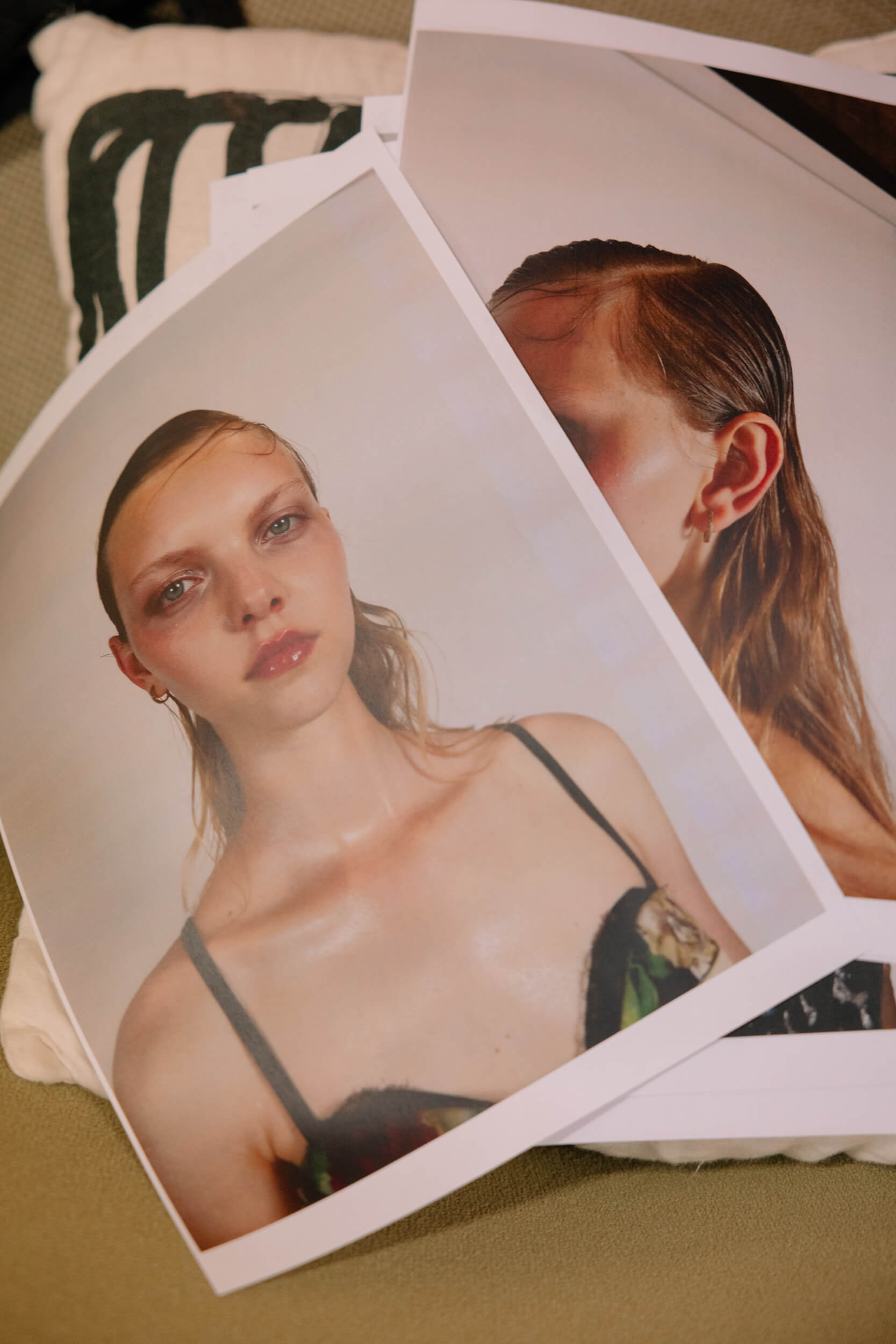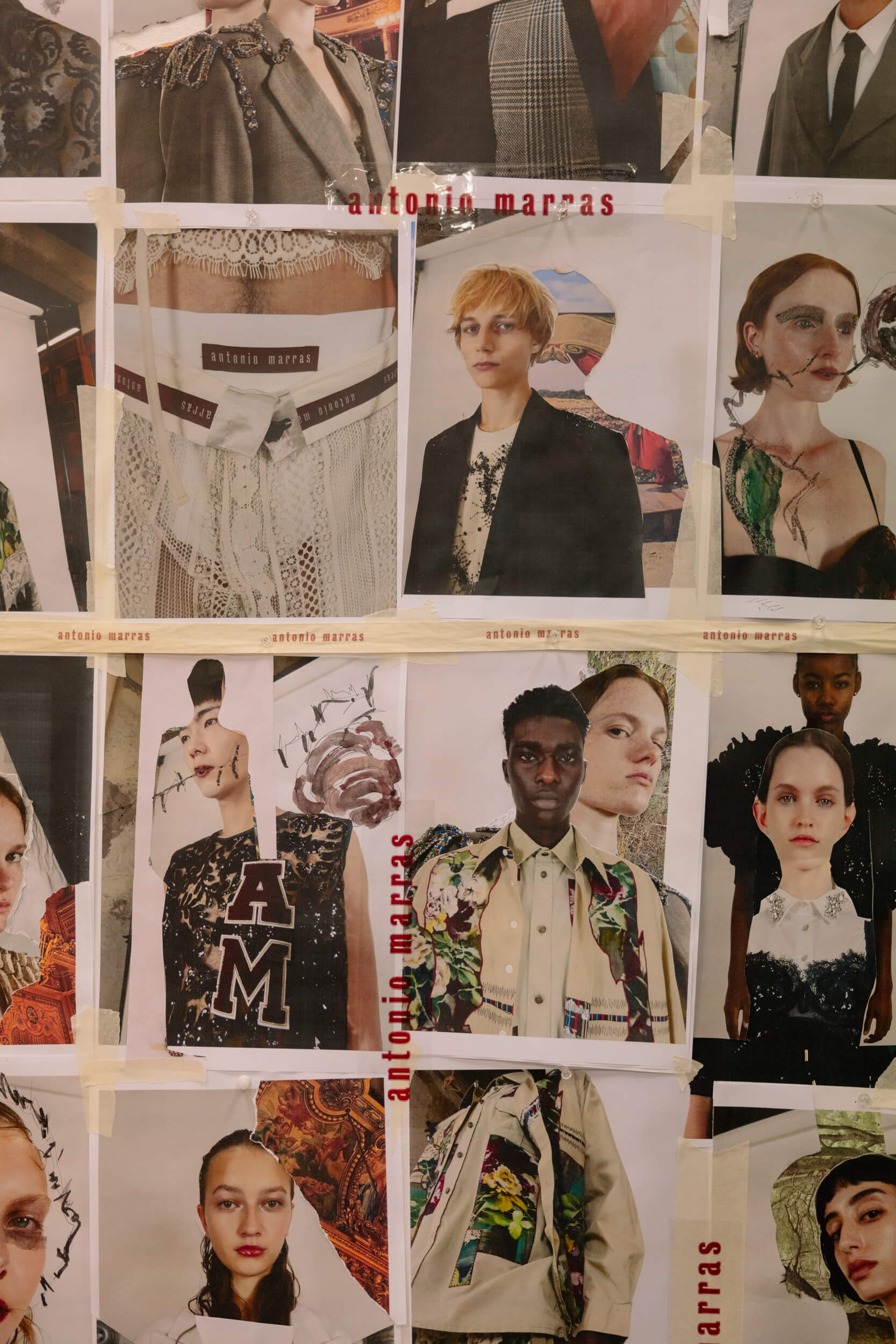 Antonio Marras SS23
OUR FAVORITE LOOKS
An homage to theater, Sardinia, fashion, and life: Antonio Marras encloses in these concepts his vision for the next season, letting Nature not only inspire him but also freely regain its space and importance. The designer always manages to surprise us, staging a magical and totalizing experience, concentrated in the tailored lines, intertwined textures, and the floral pattern that dominates the scene. A hymn, in other words, for craftmanship, knowledge (as well as know-how), and creativity, that know no time.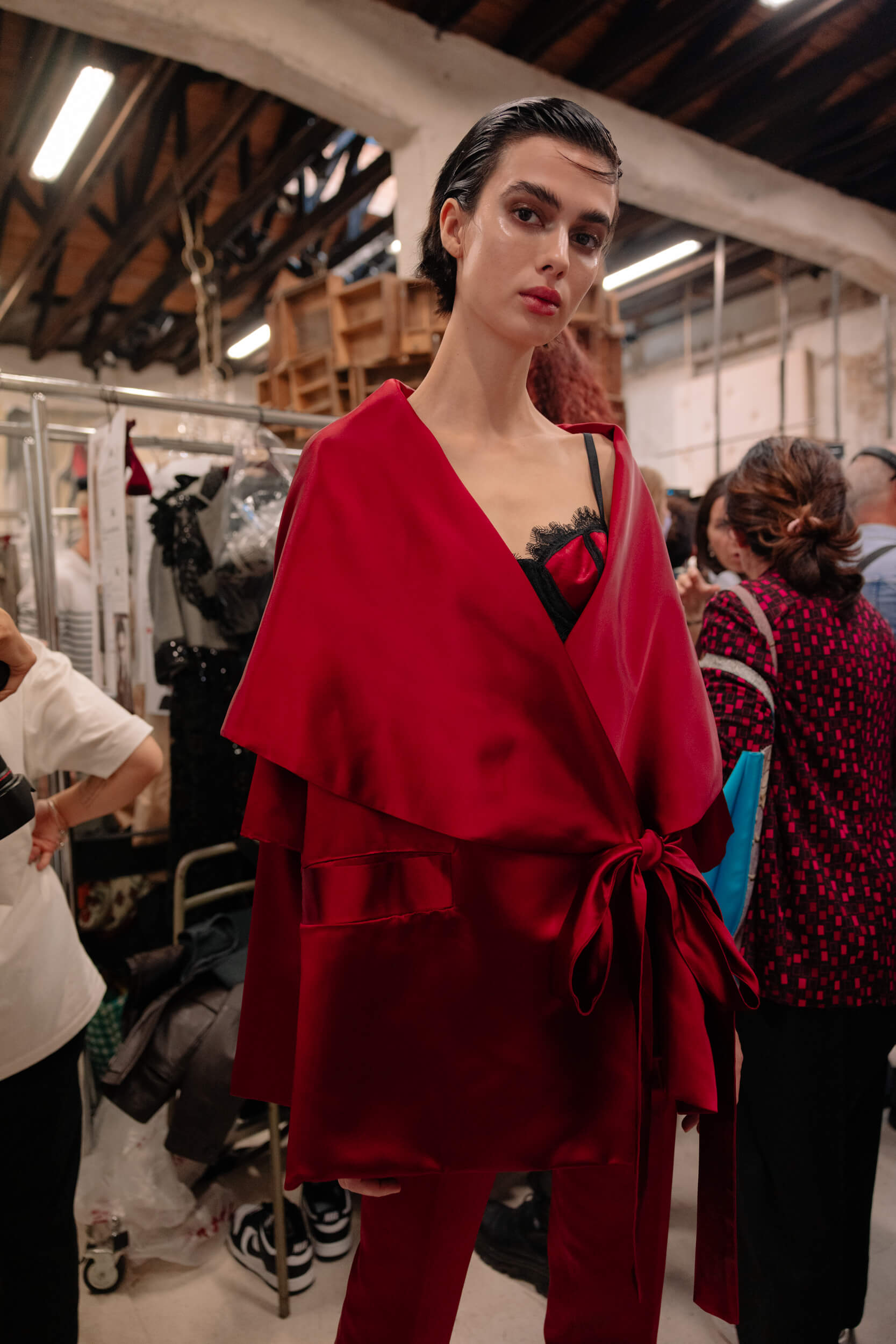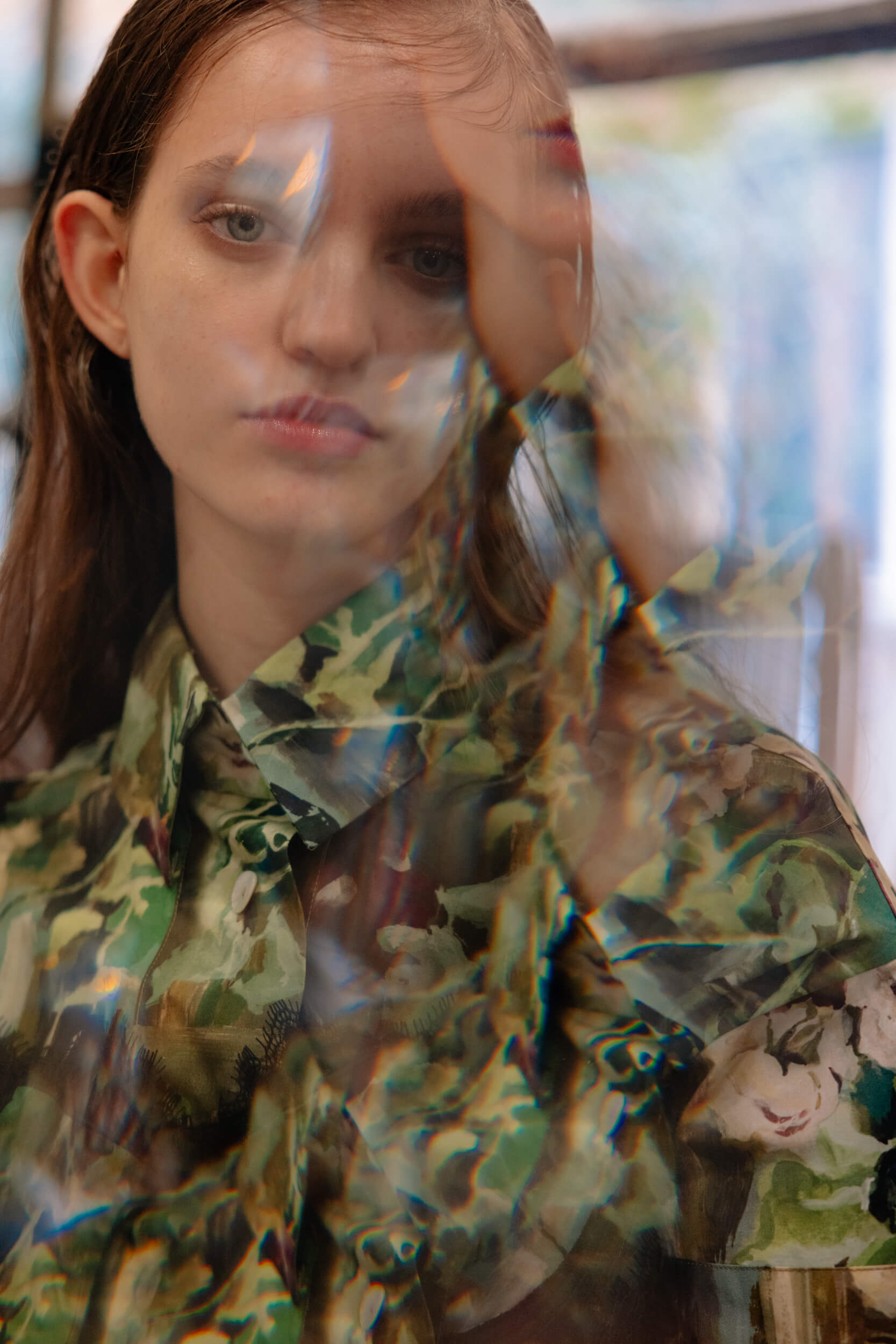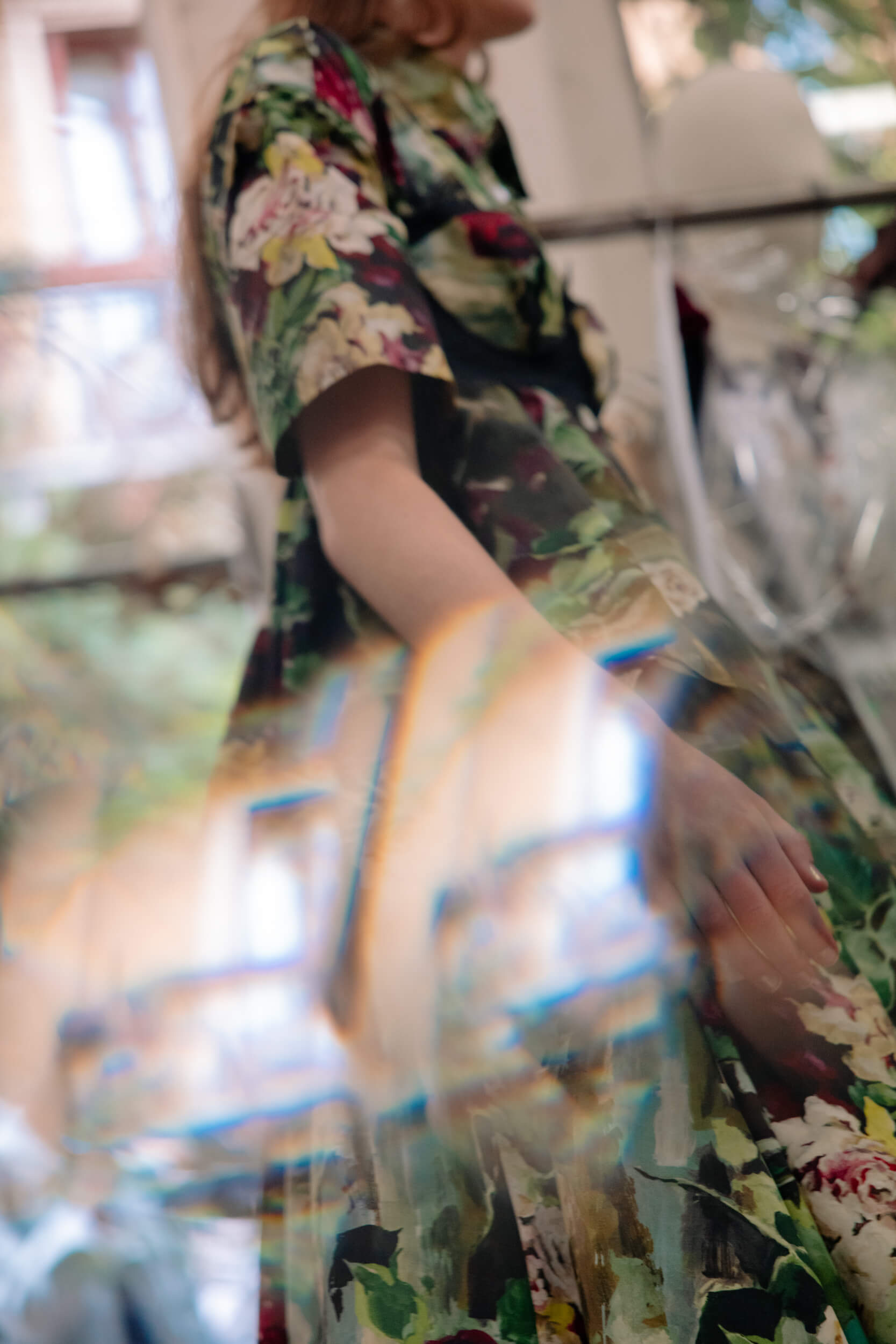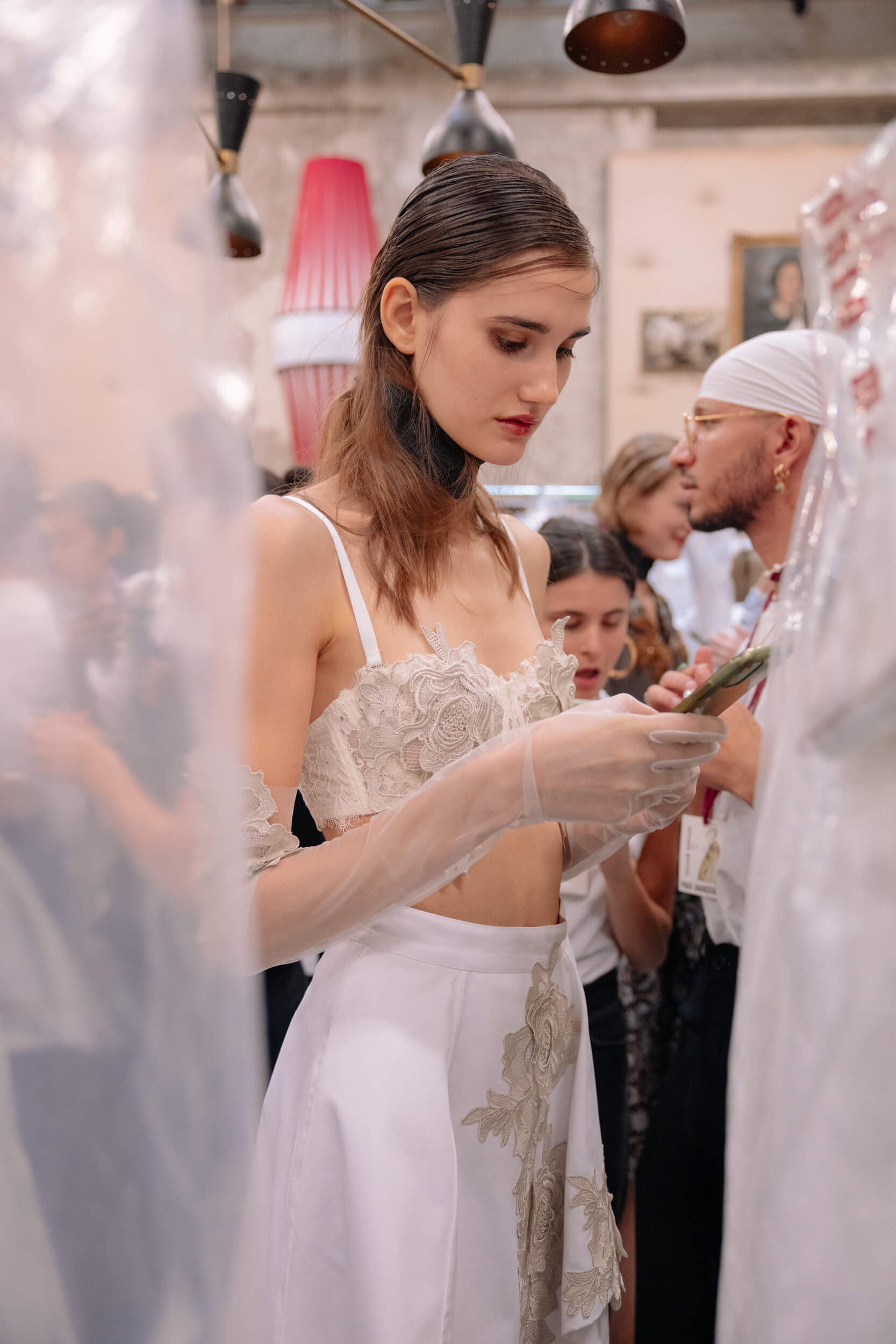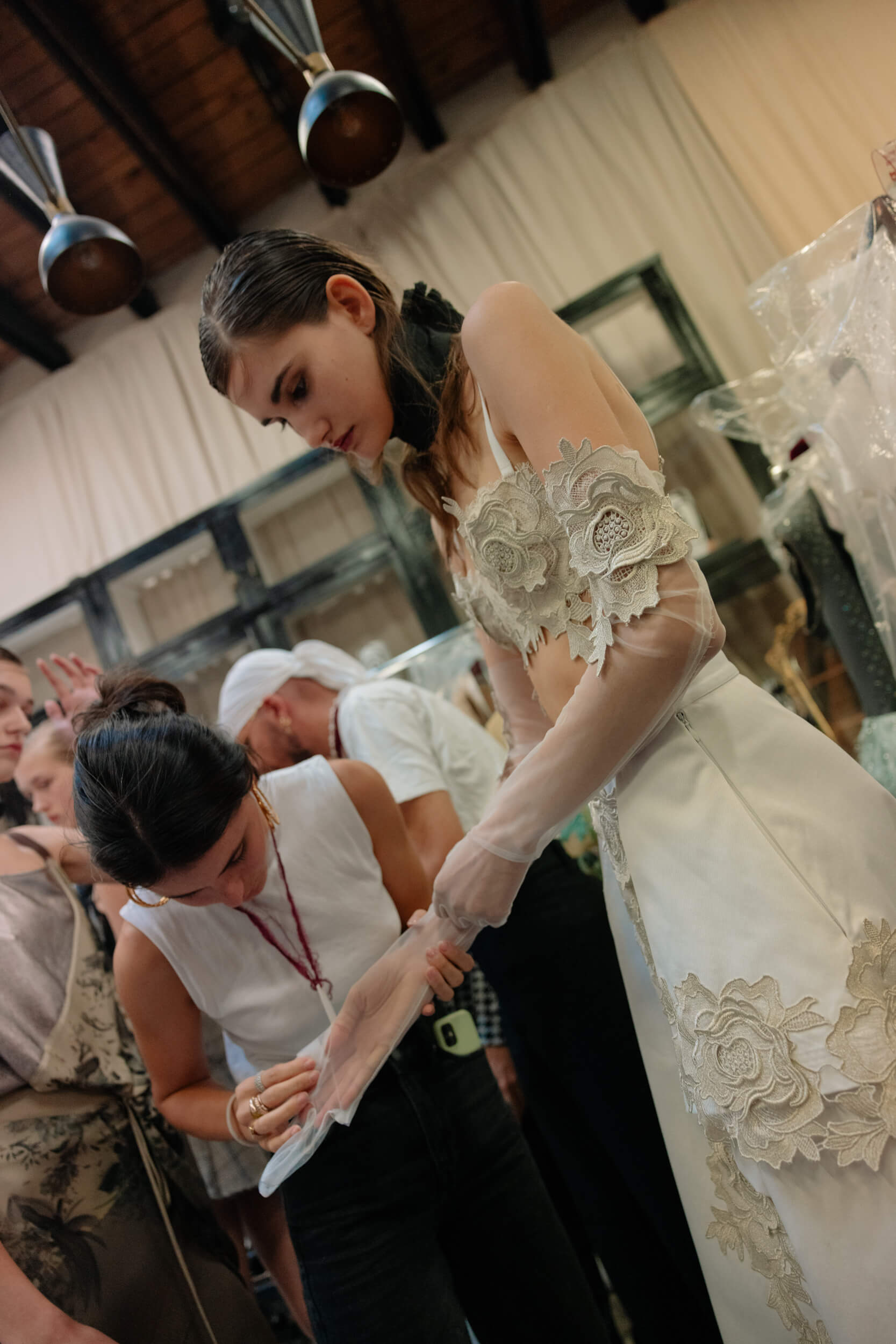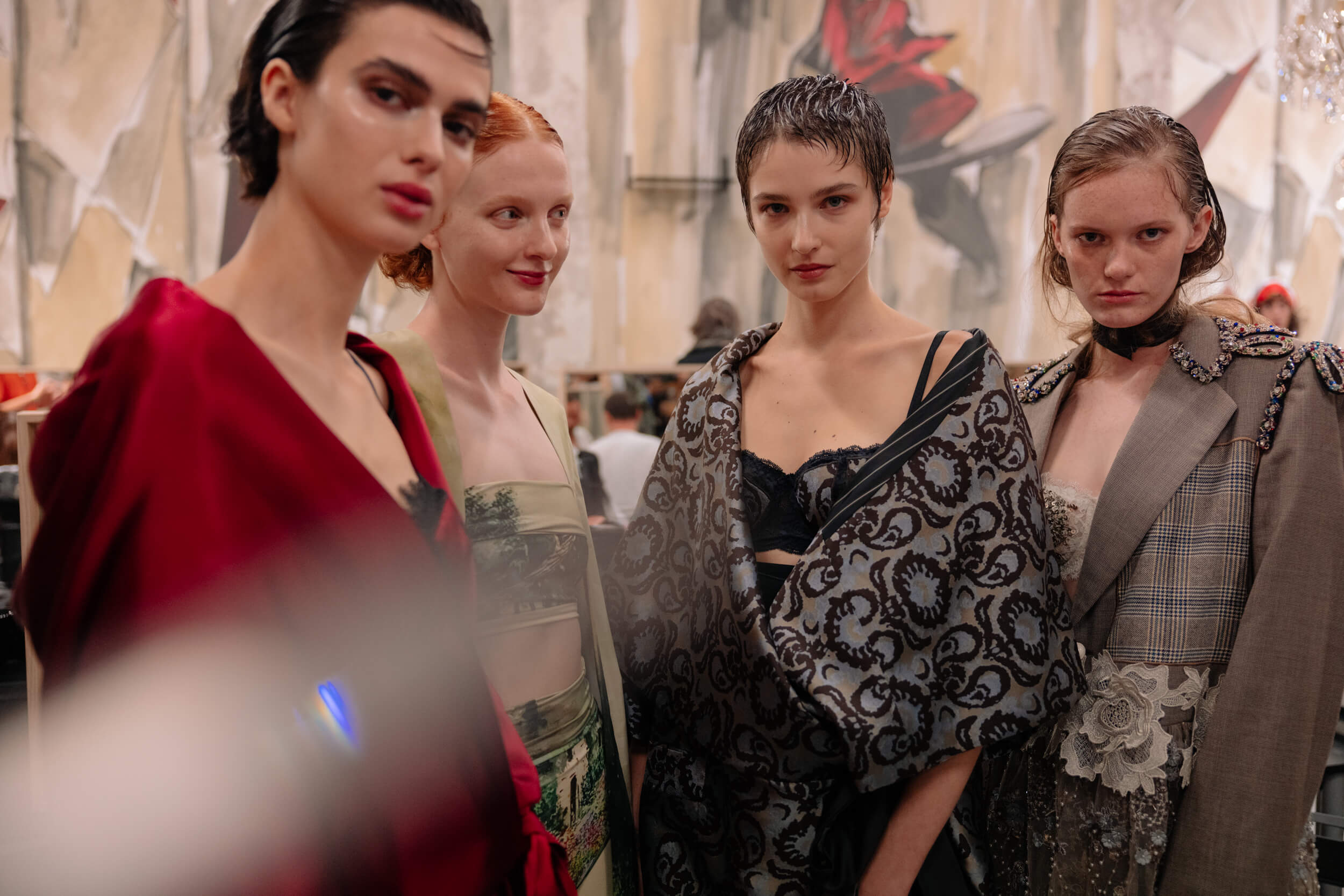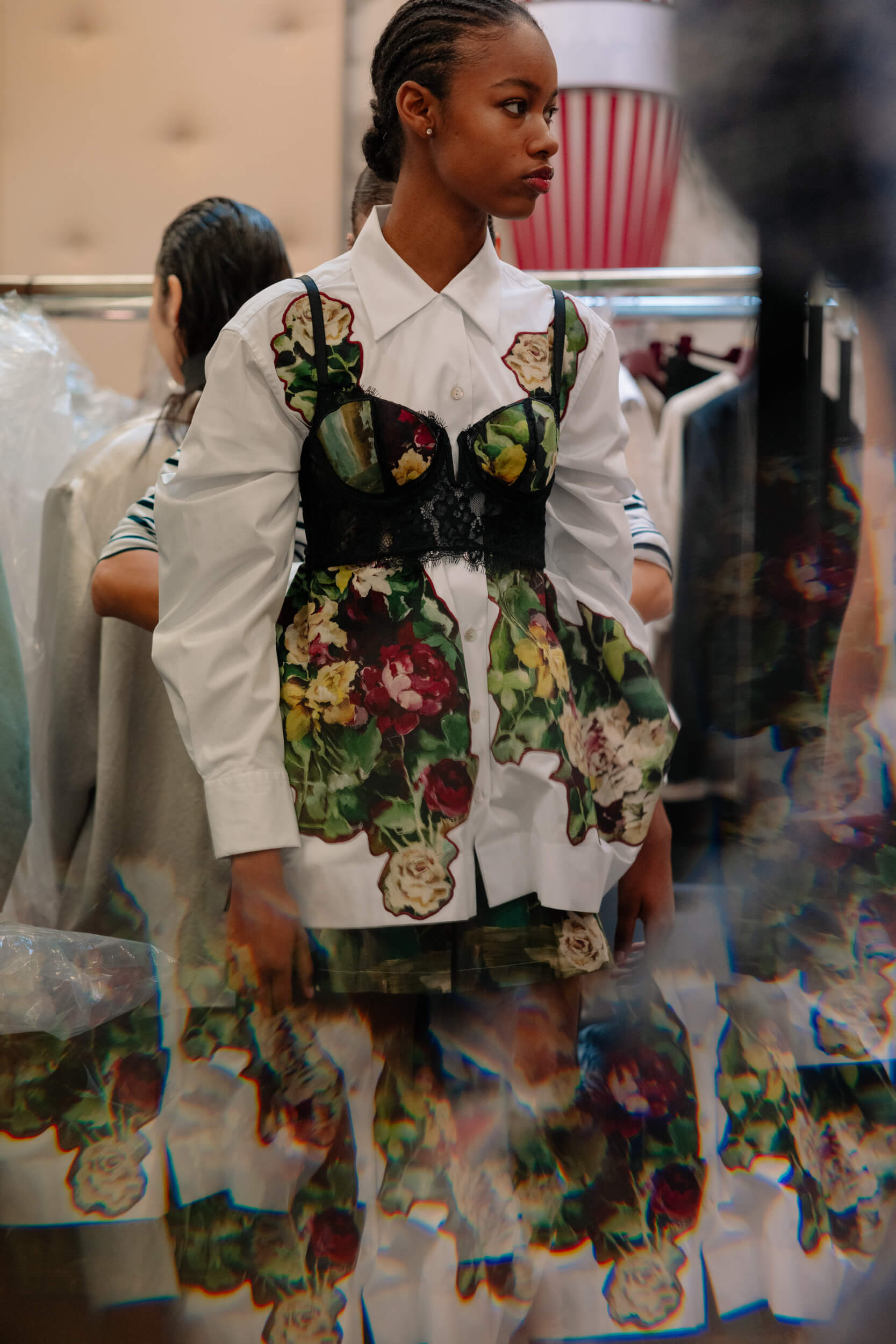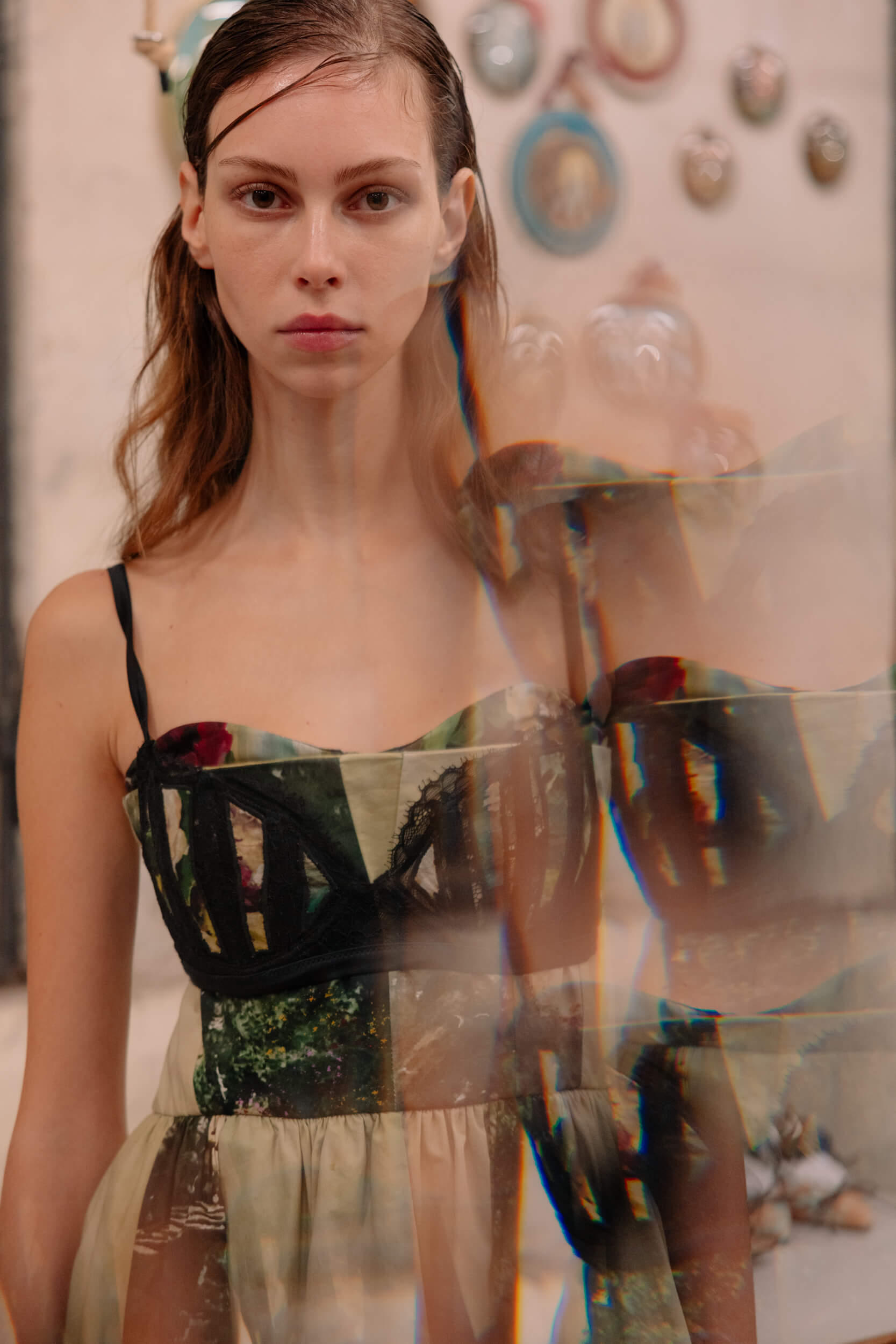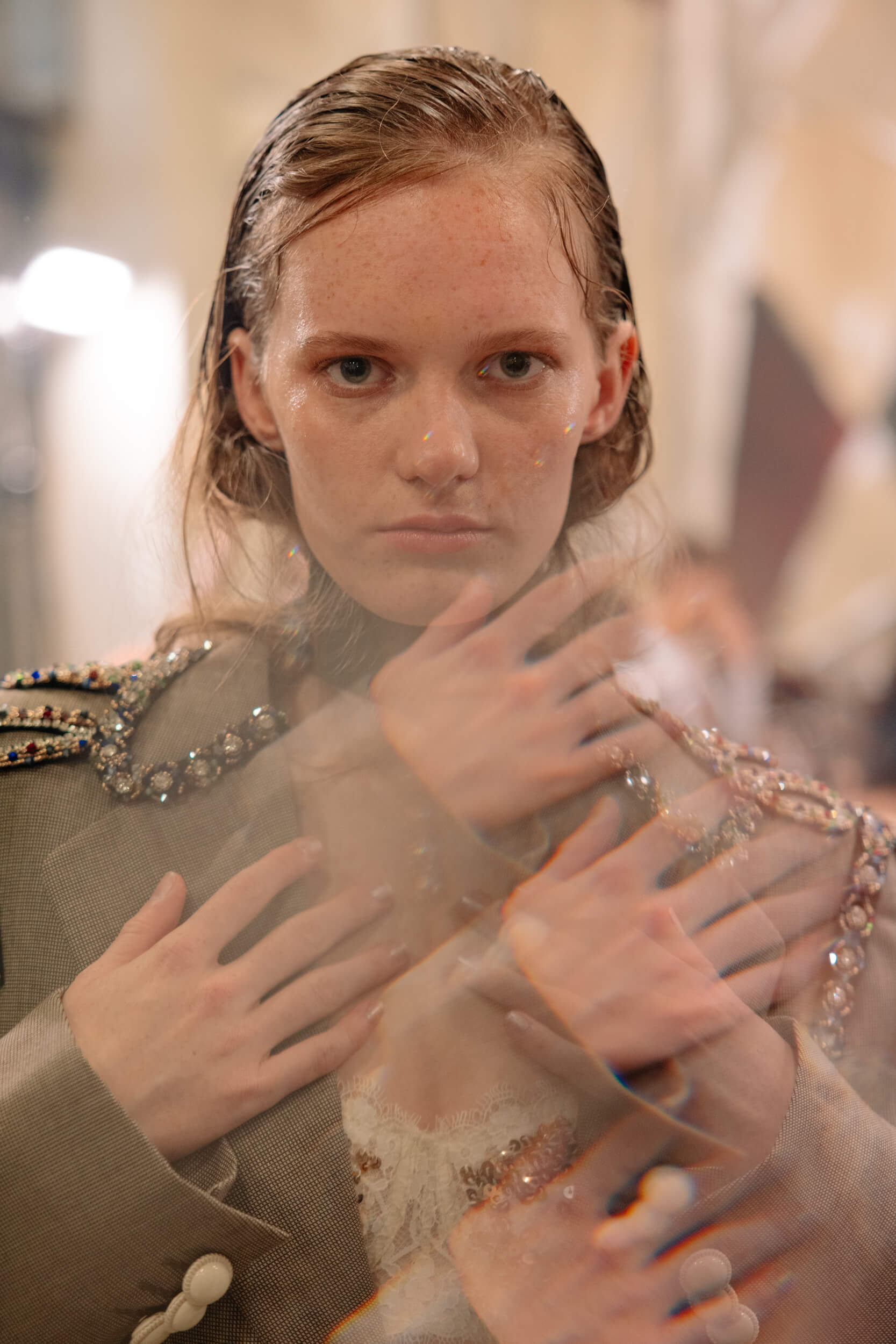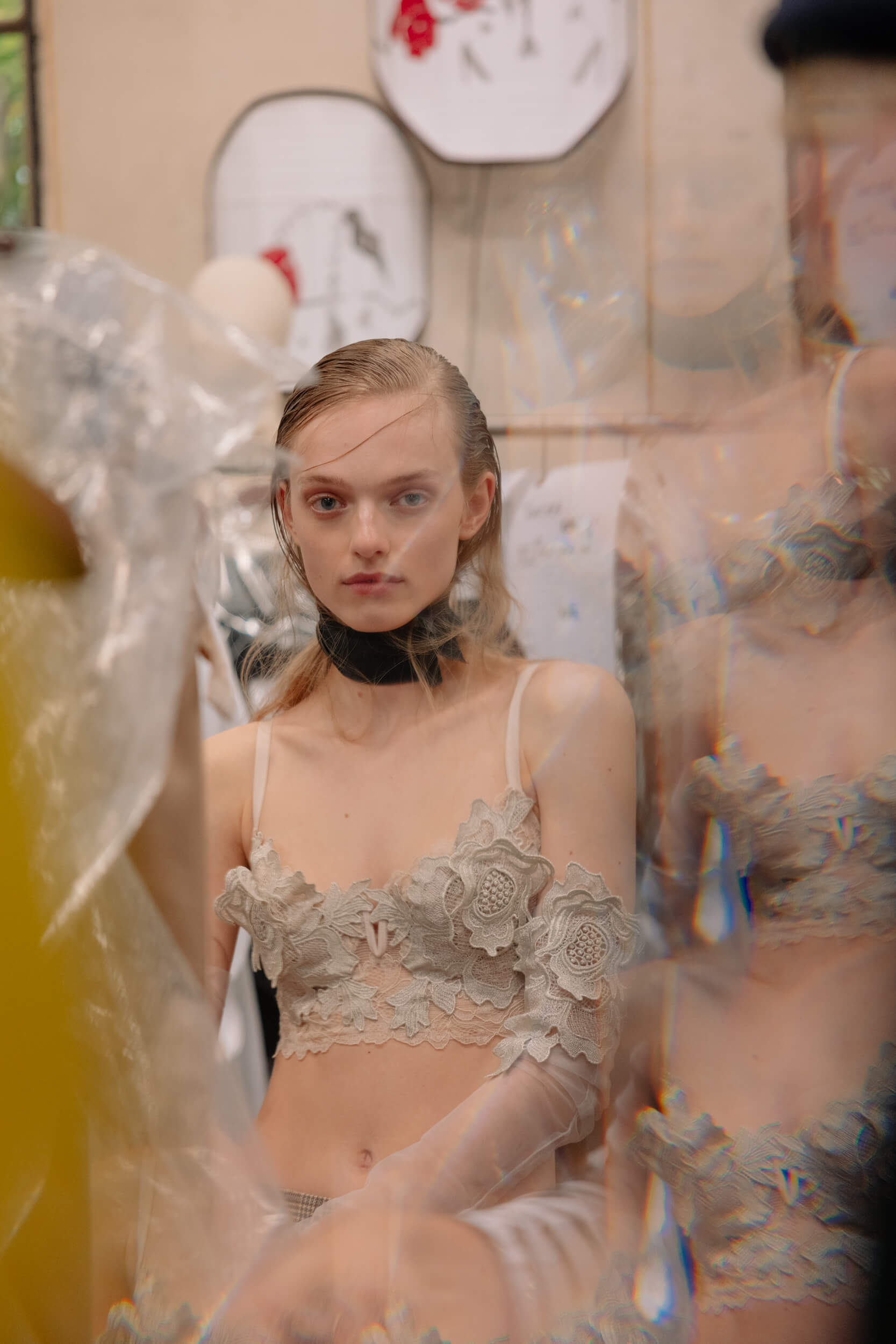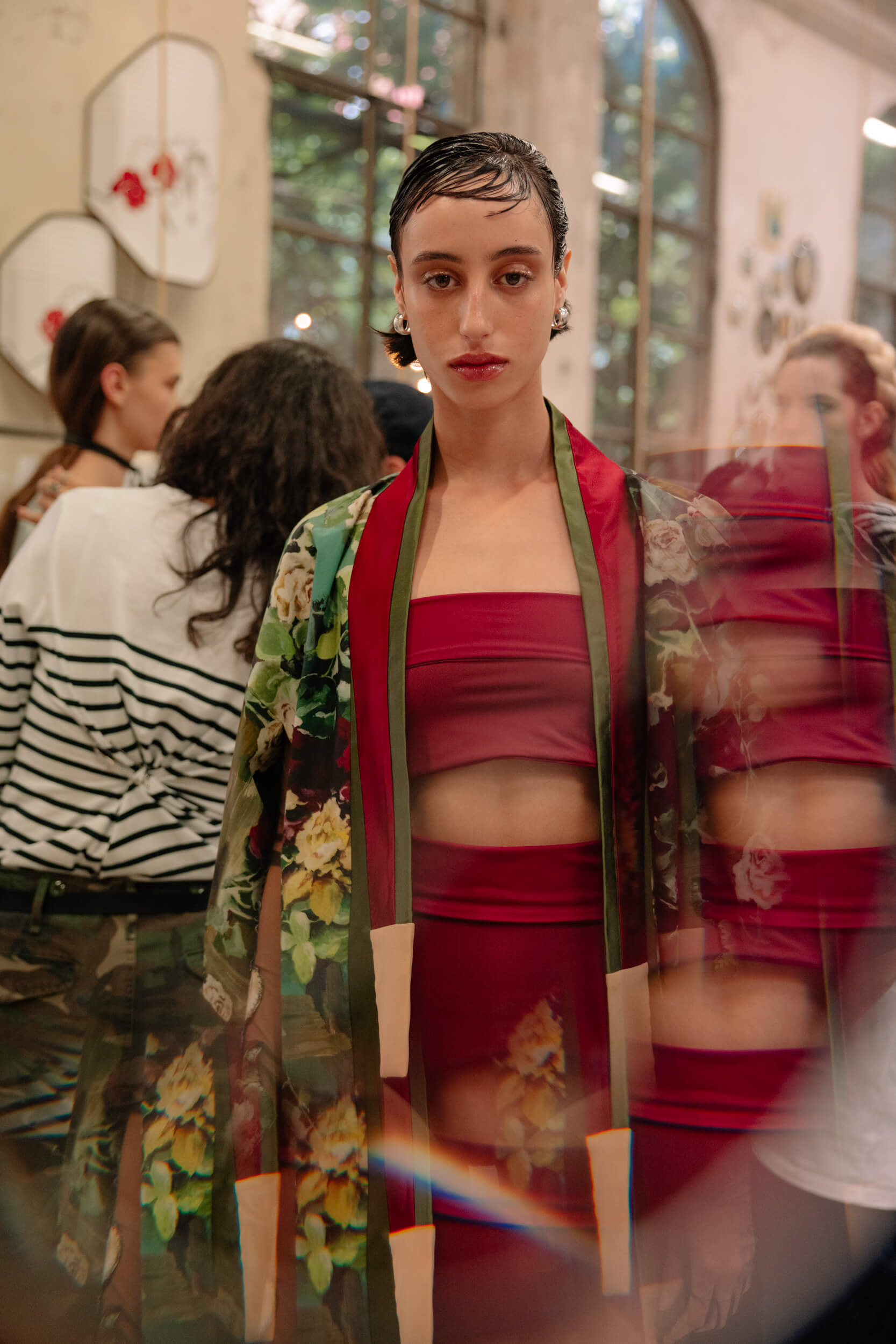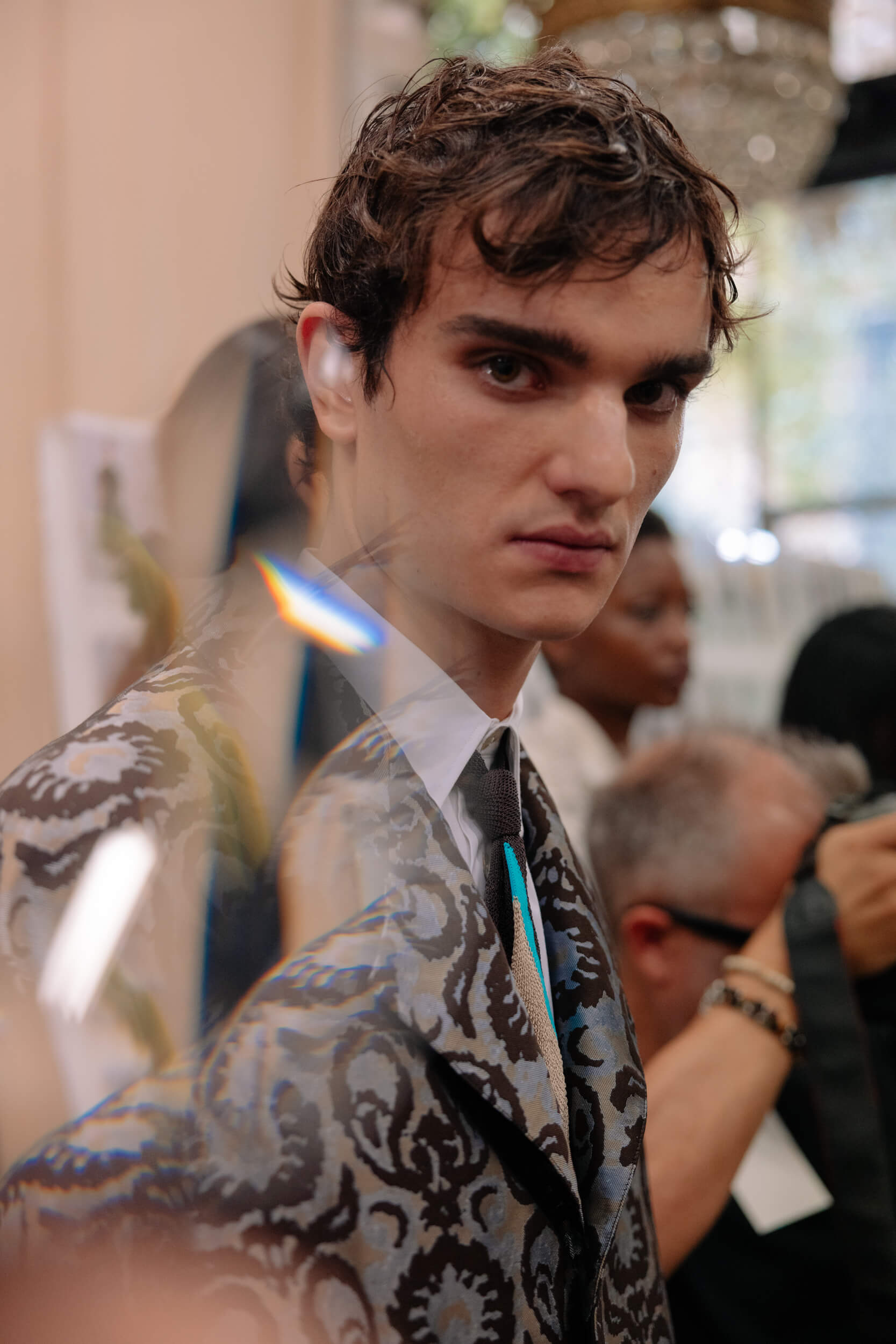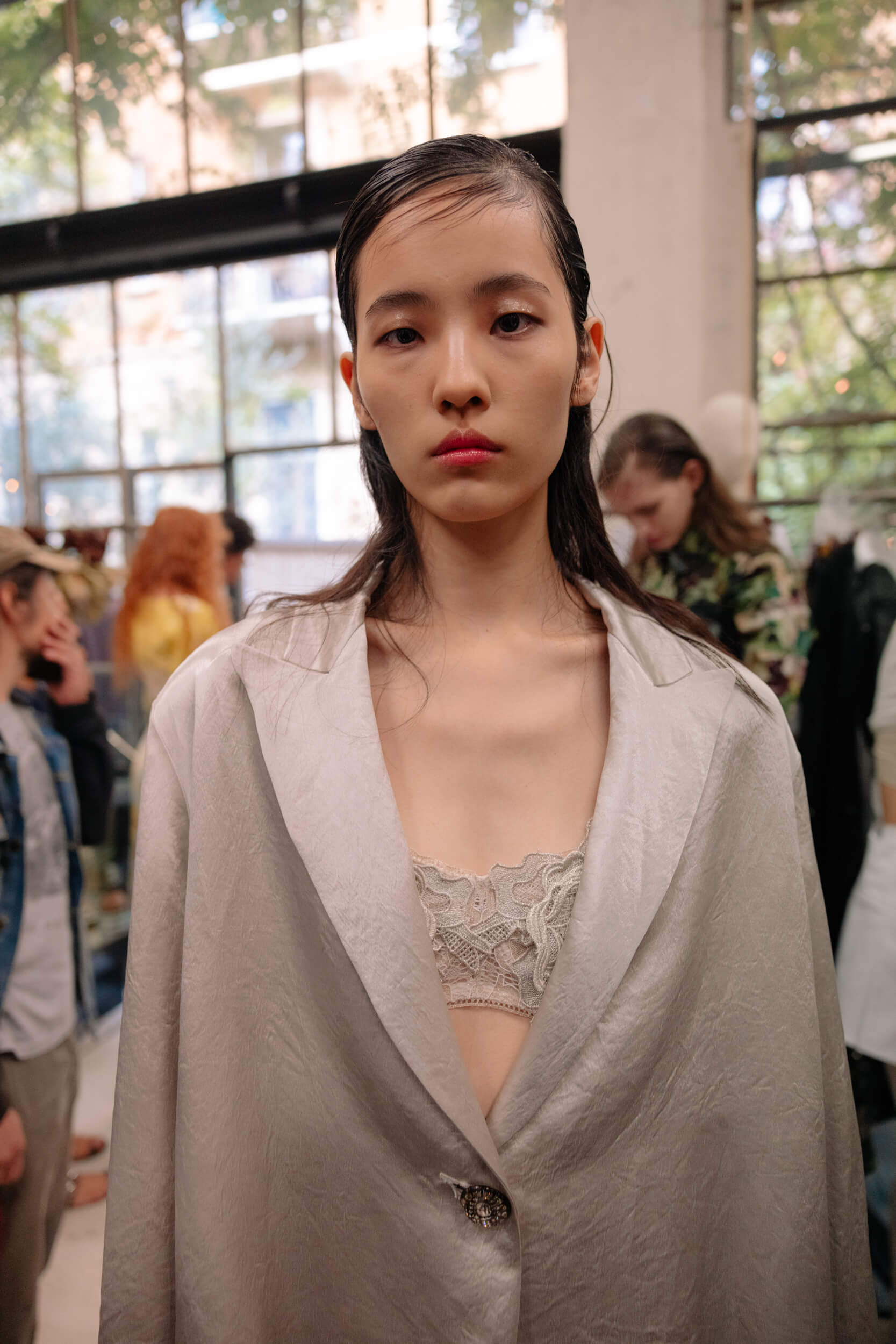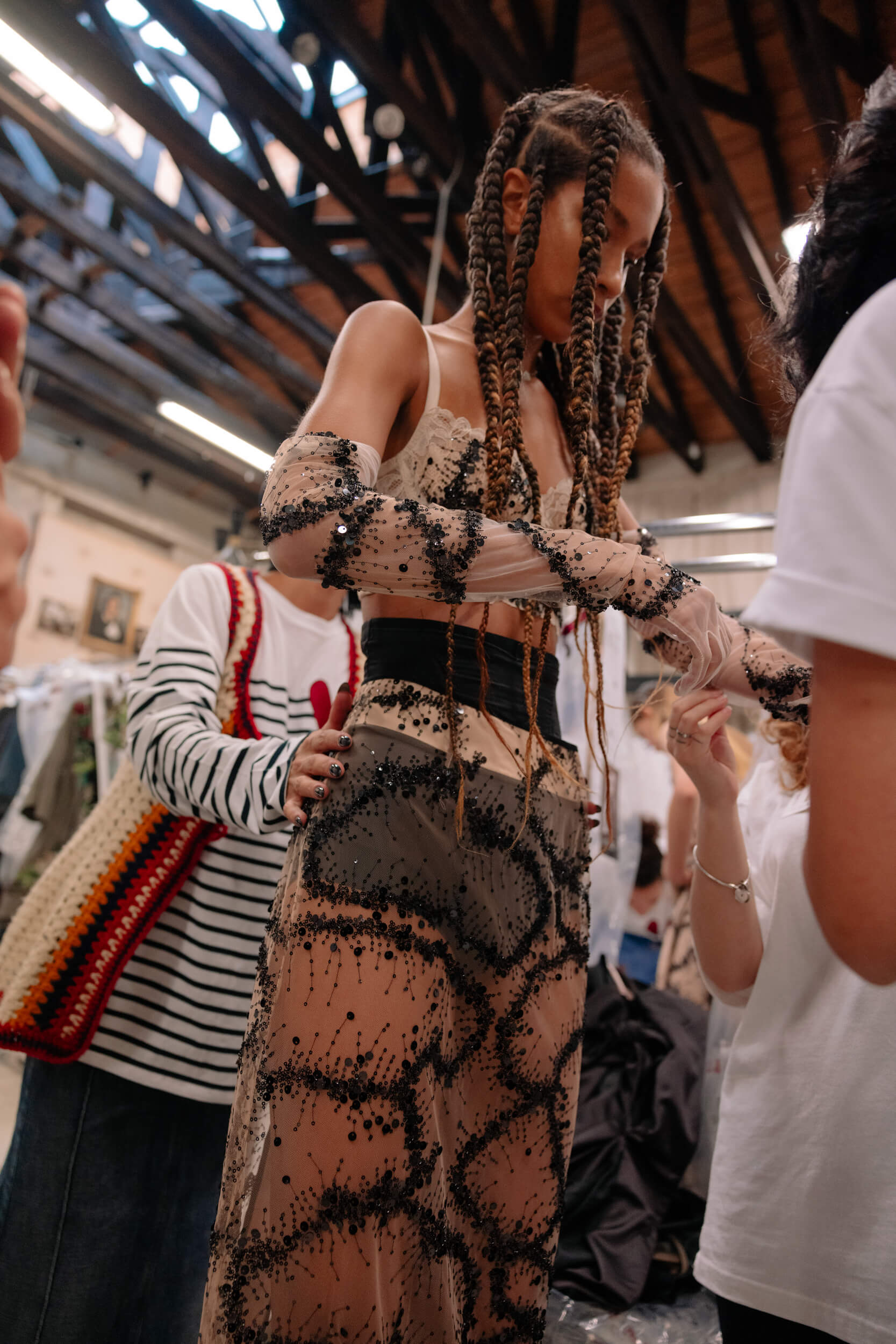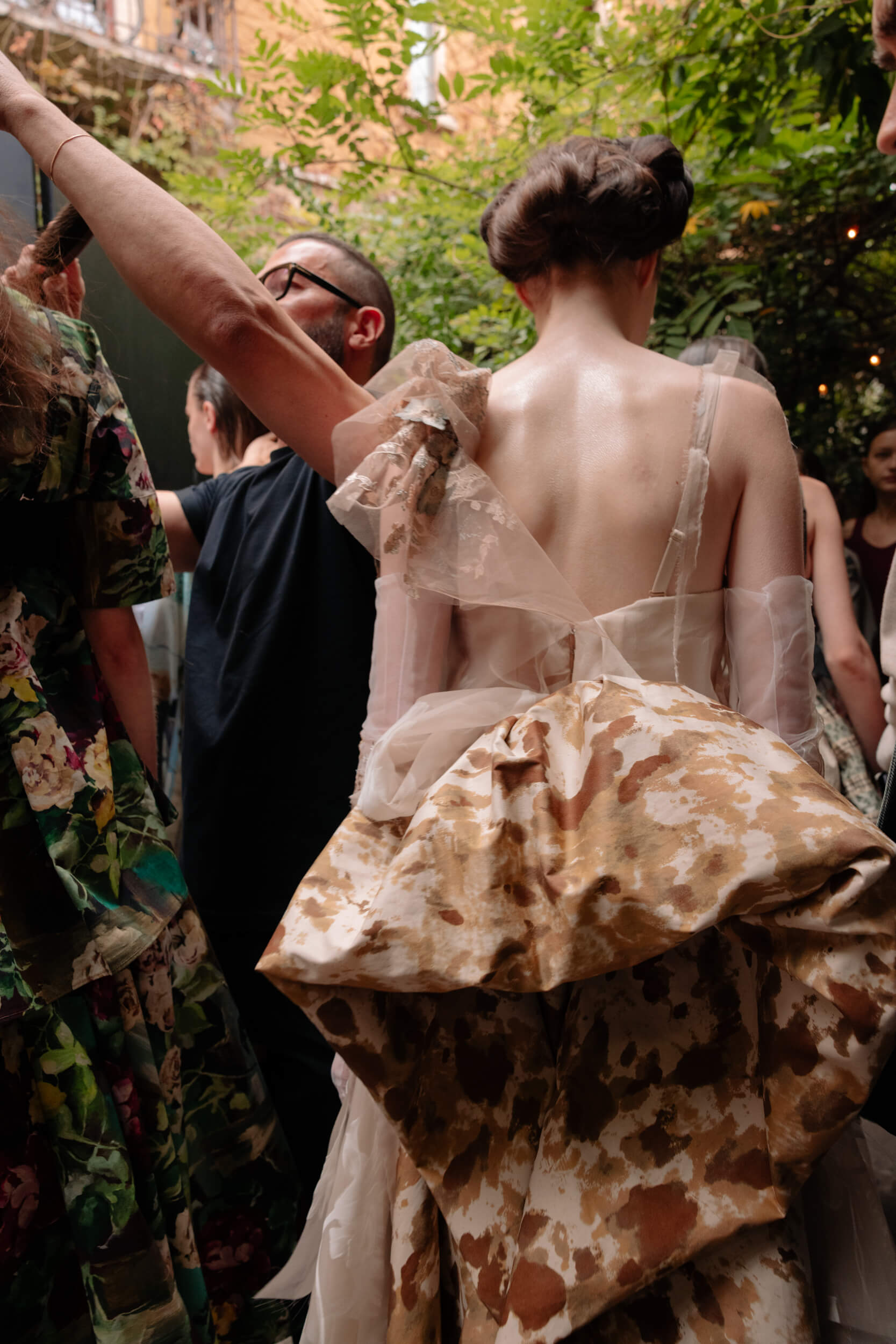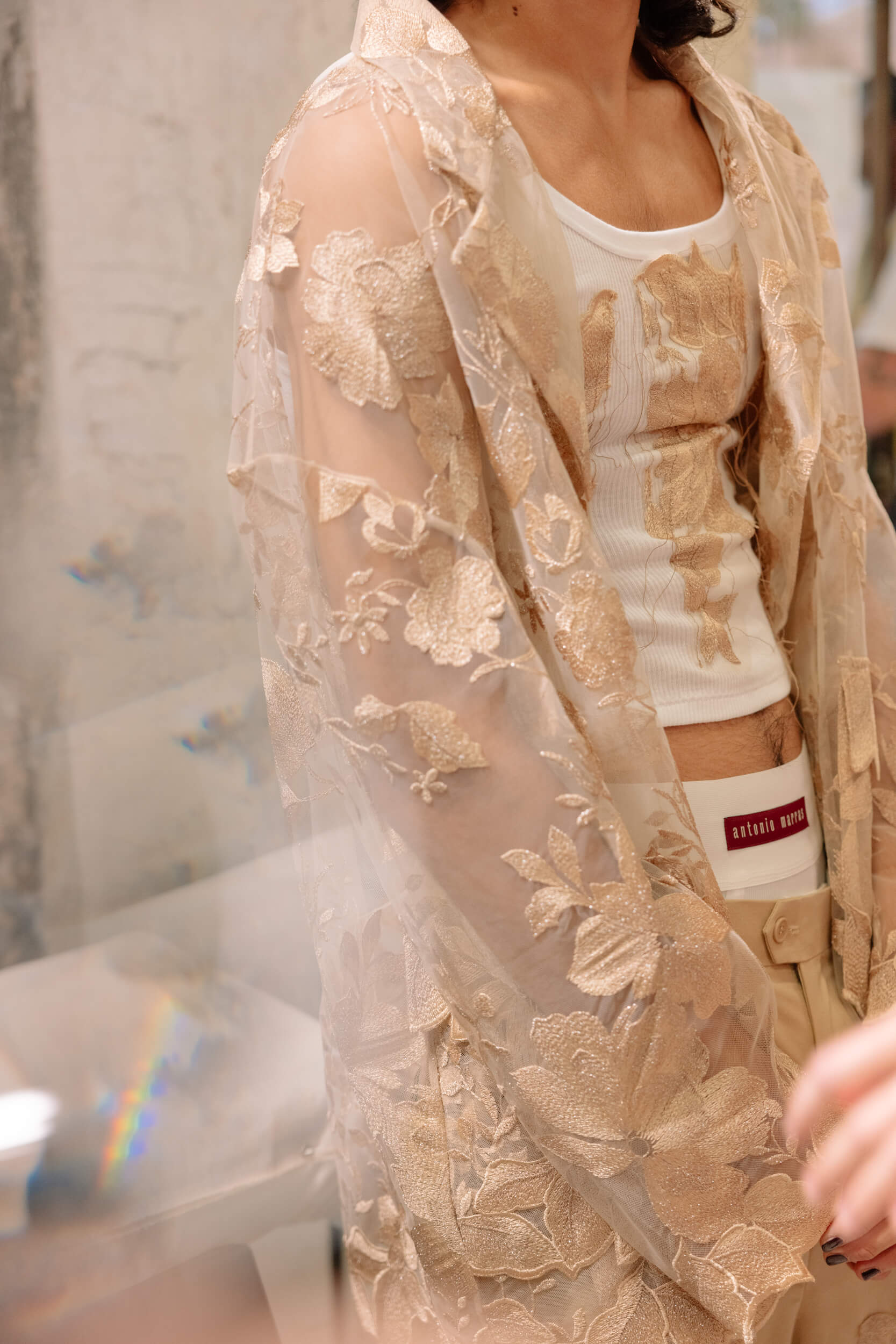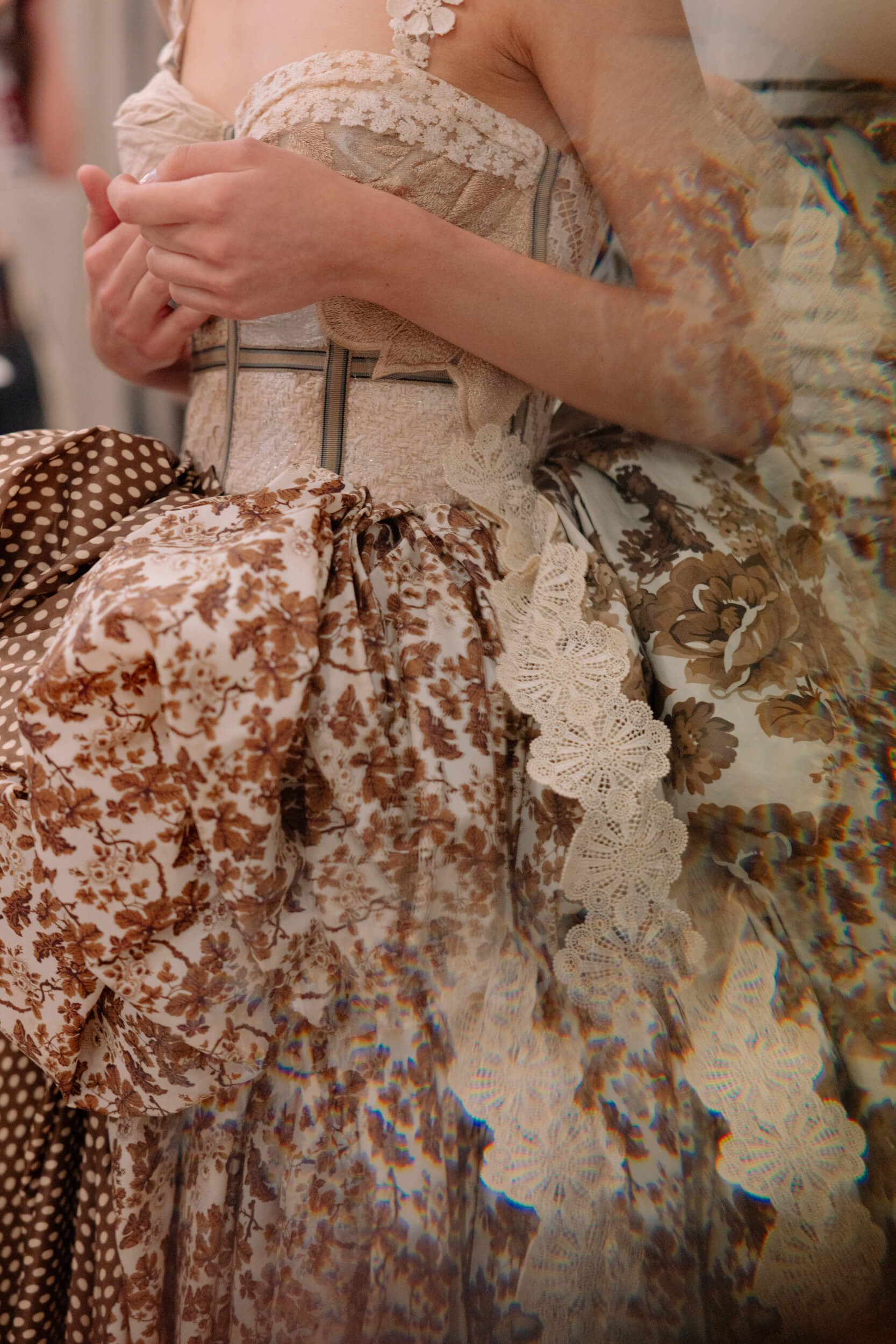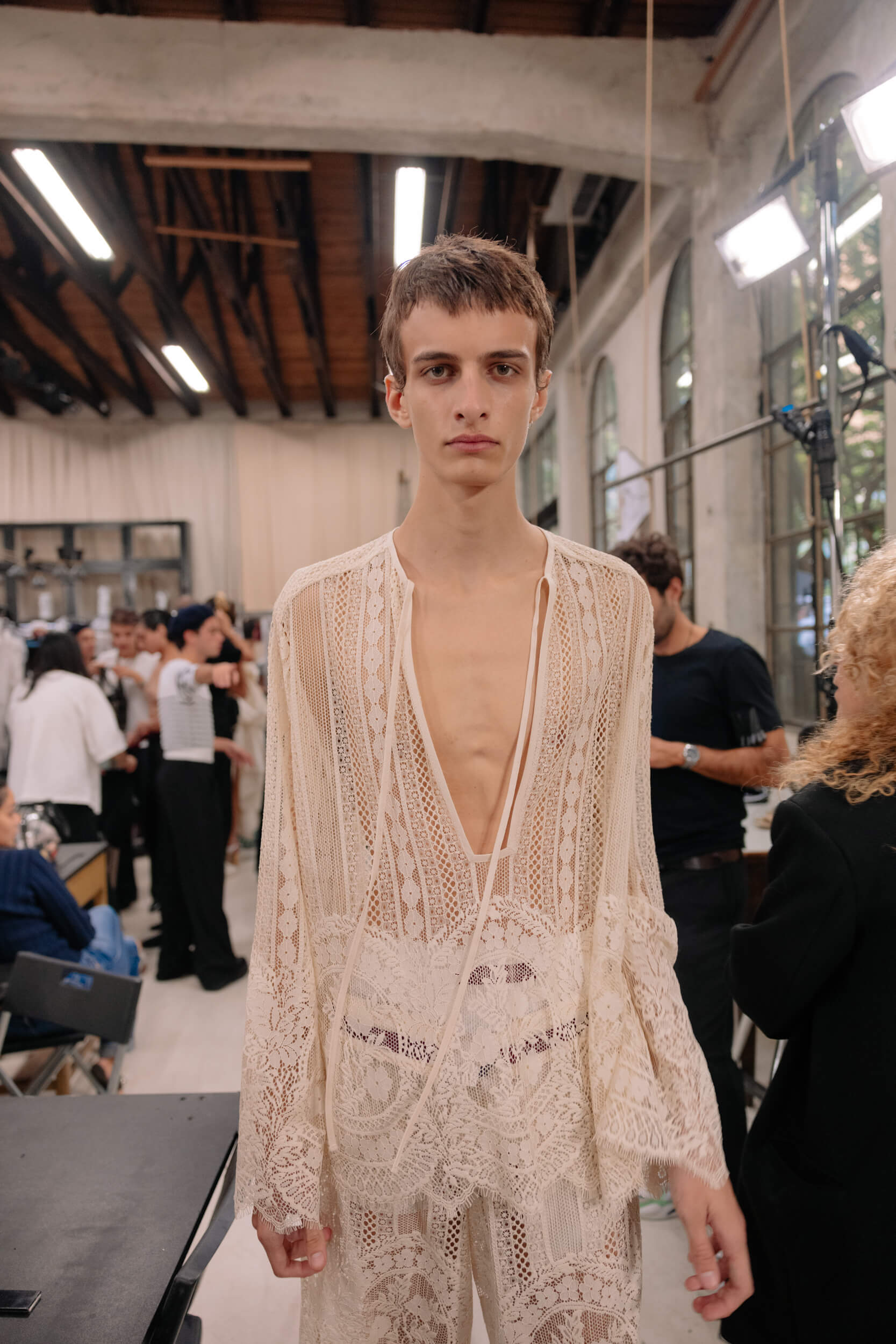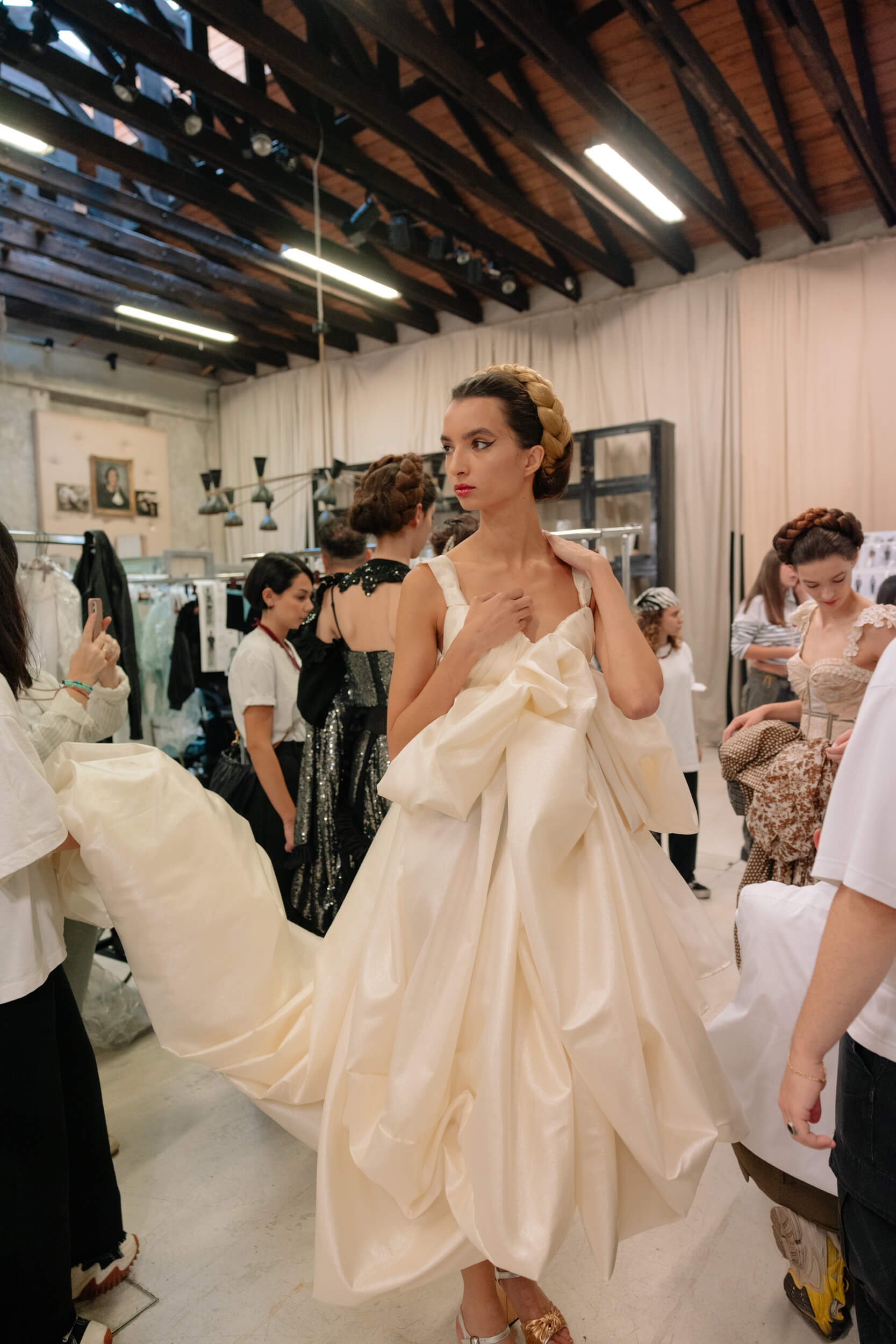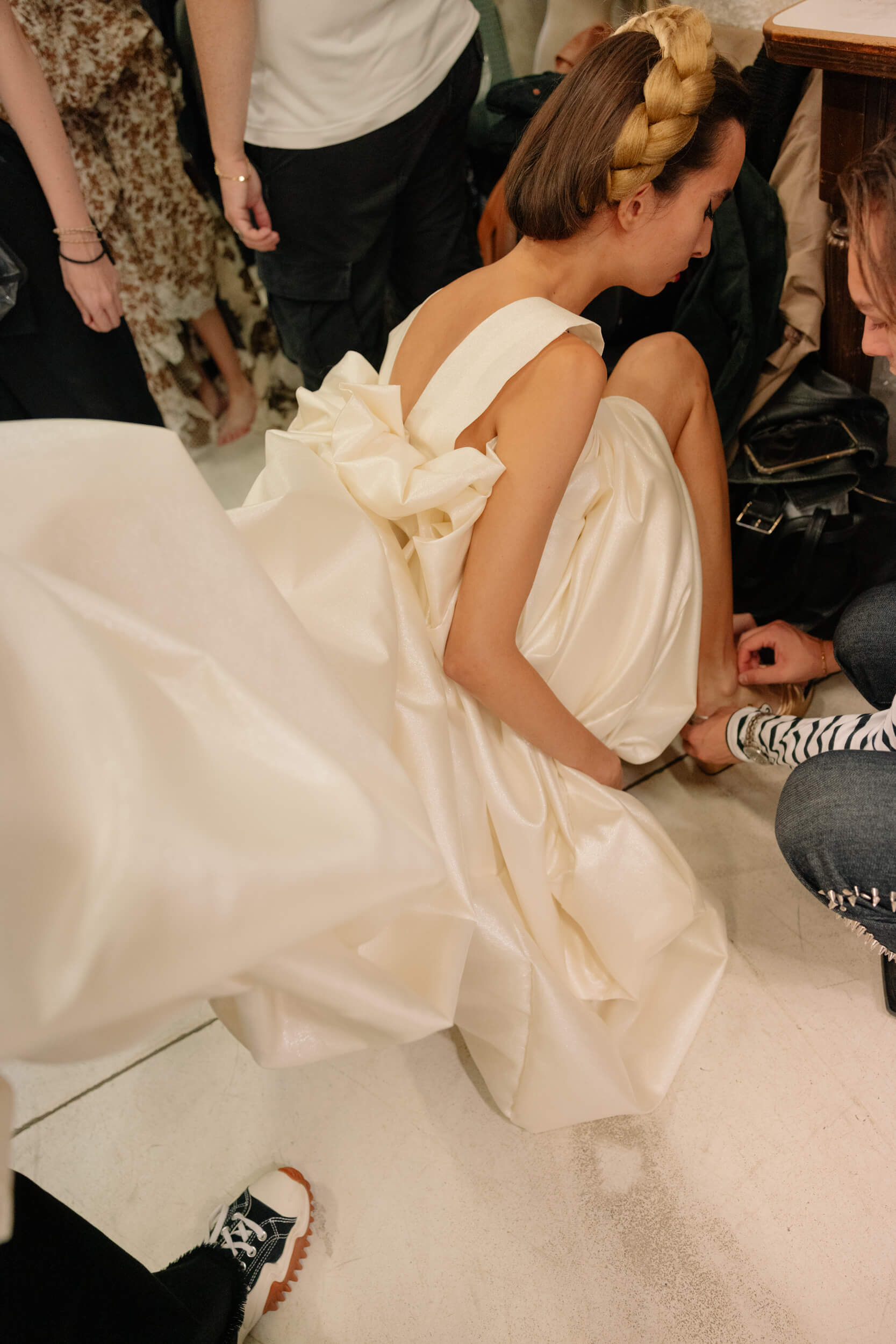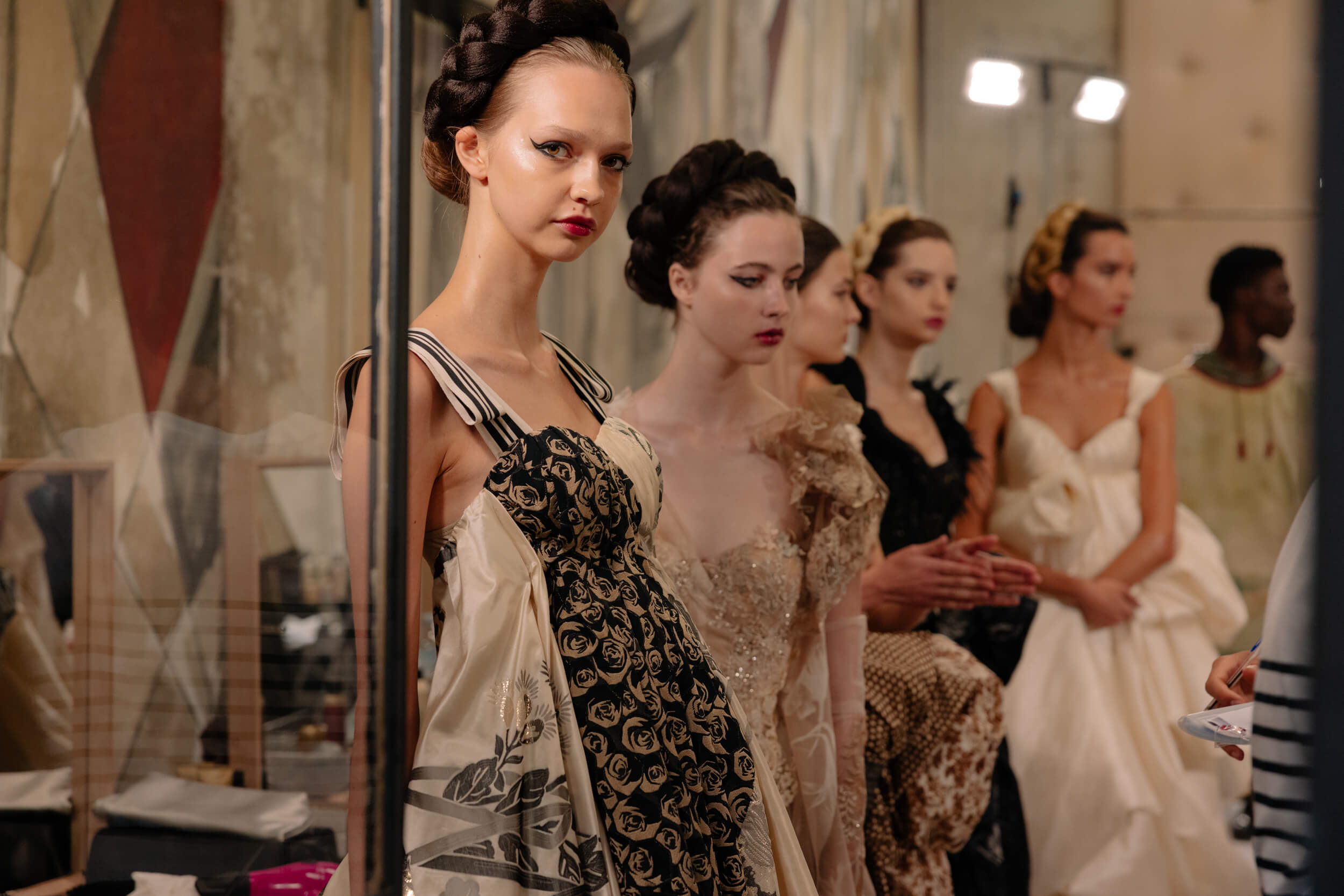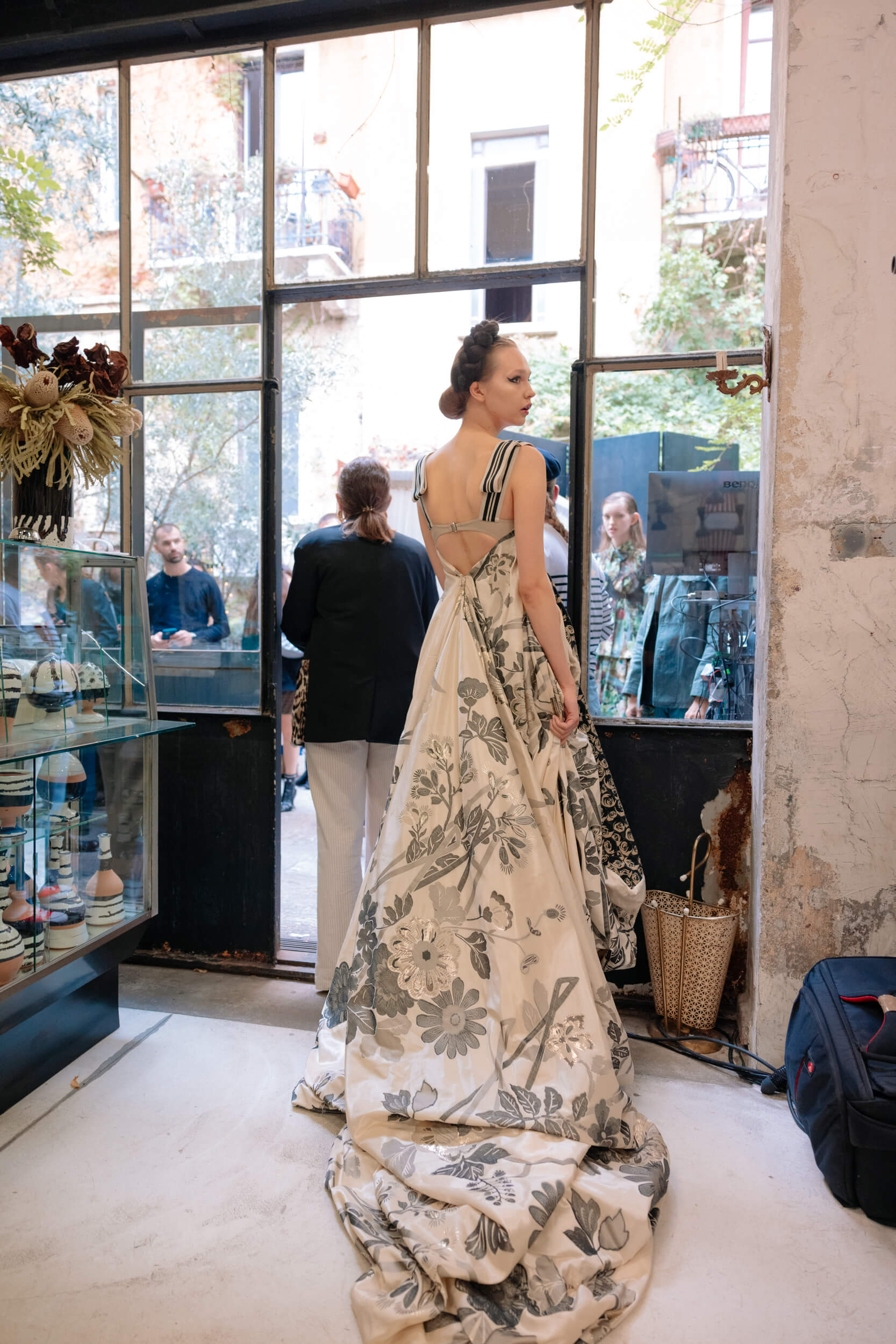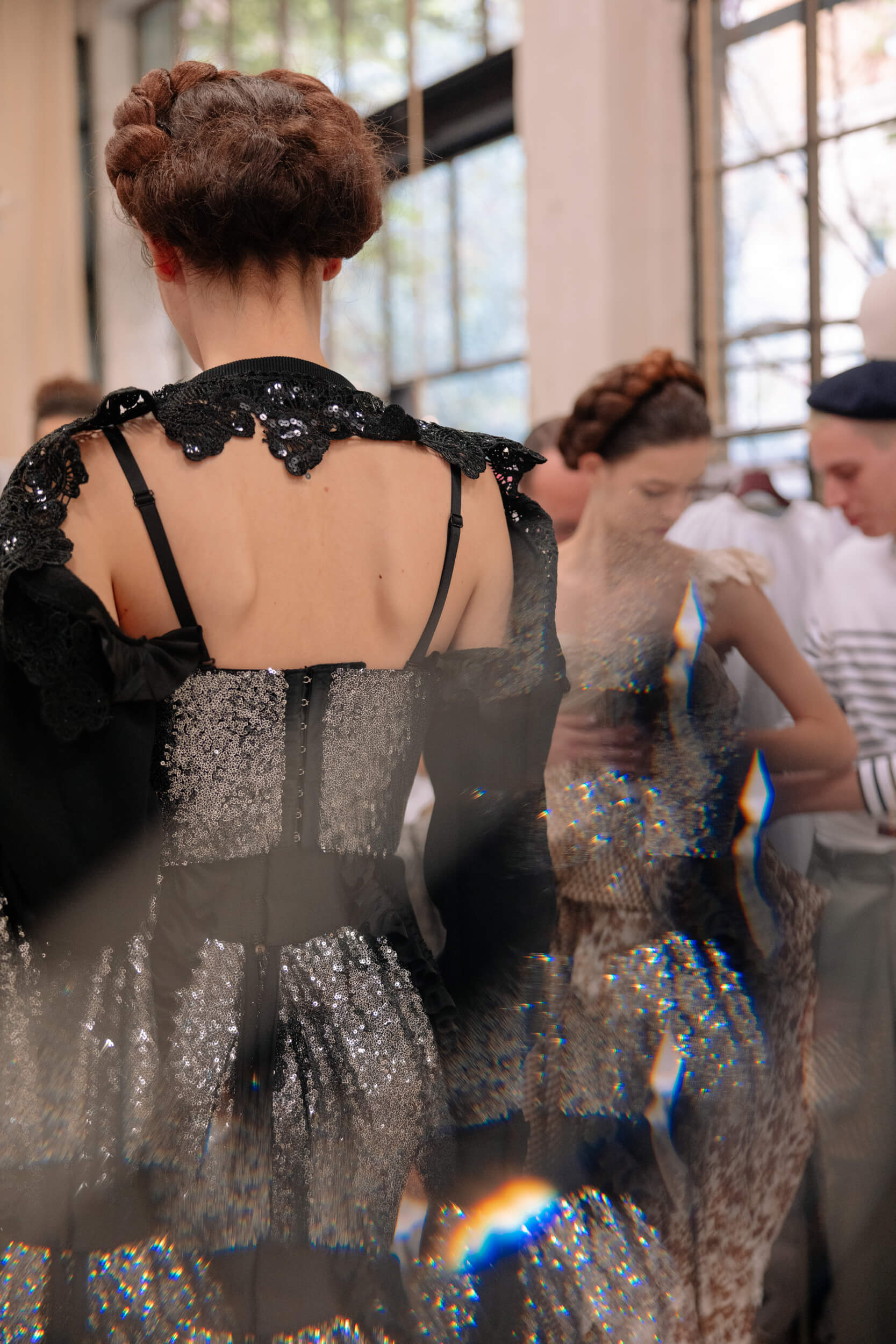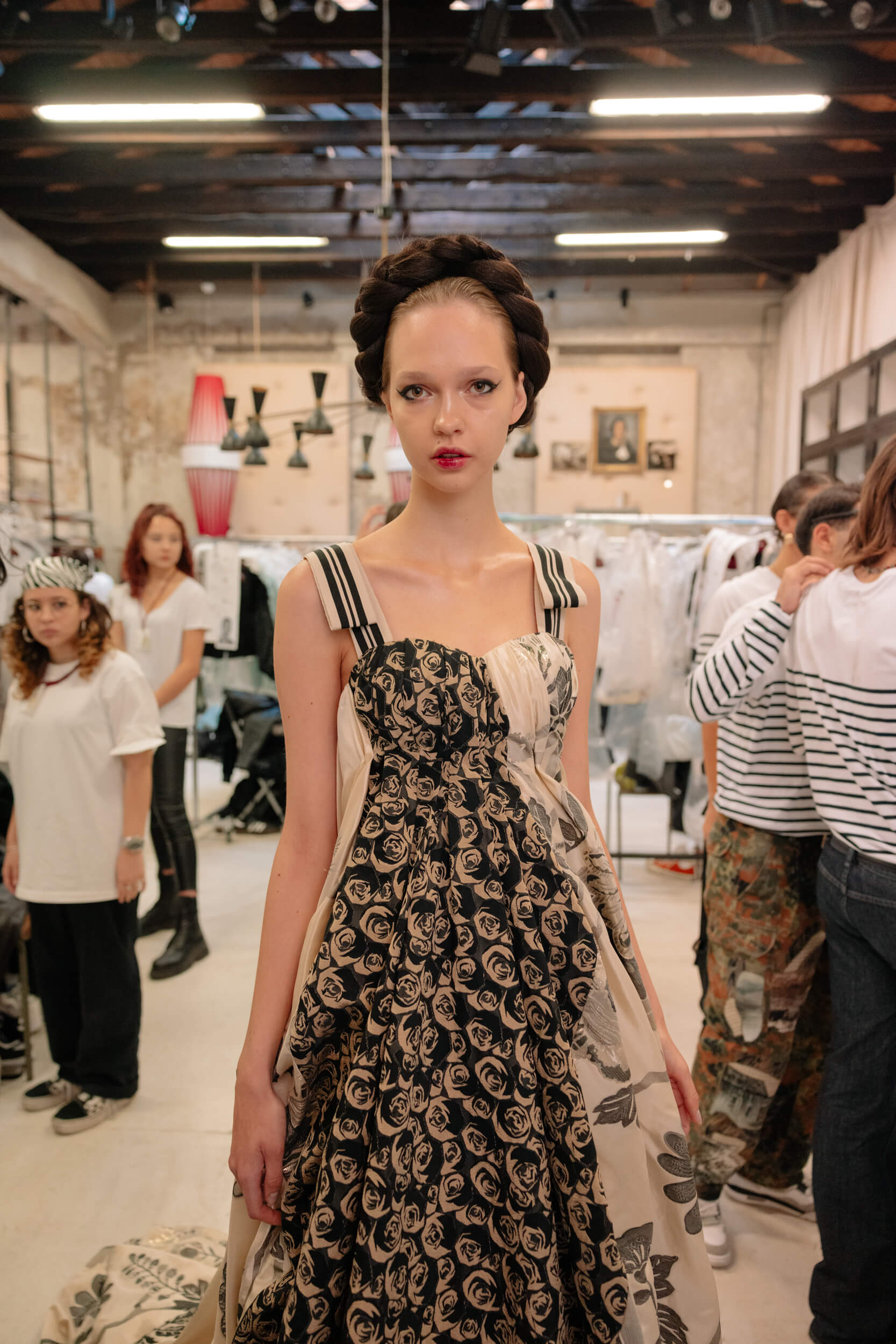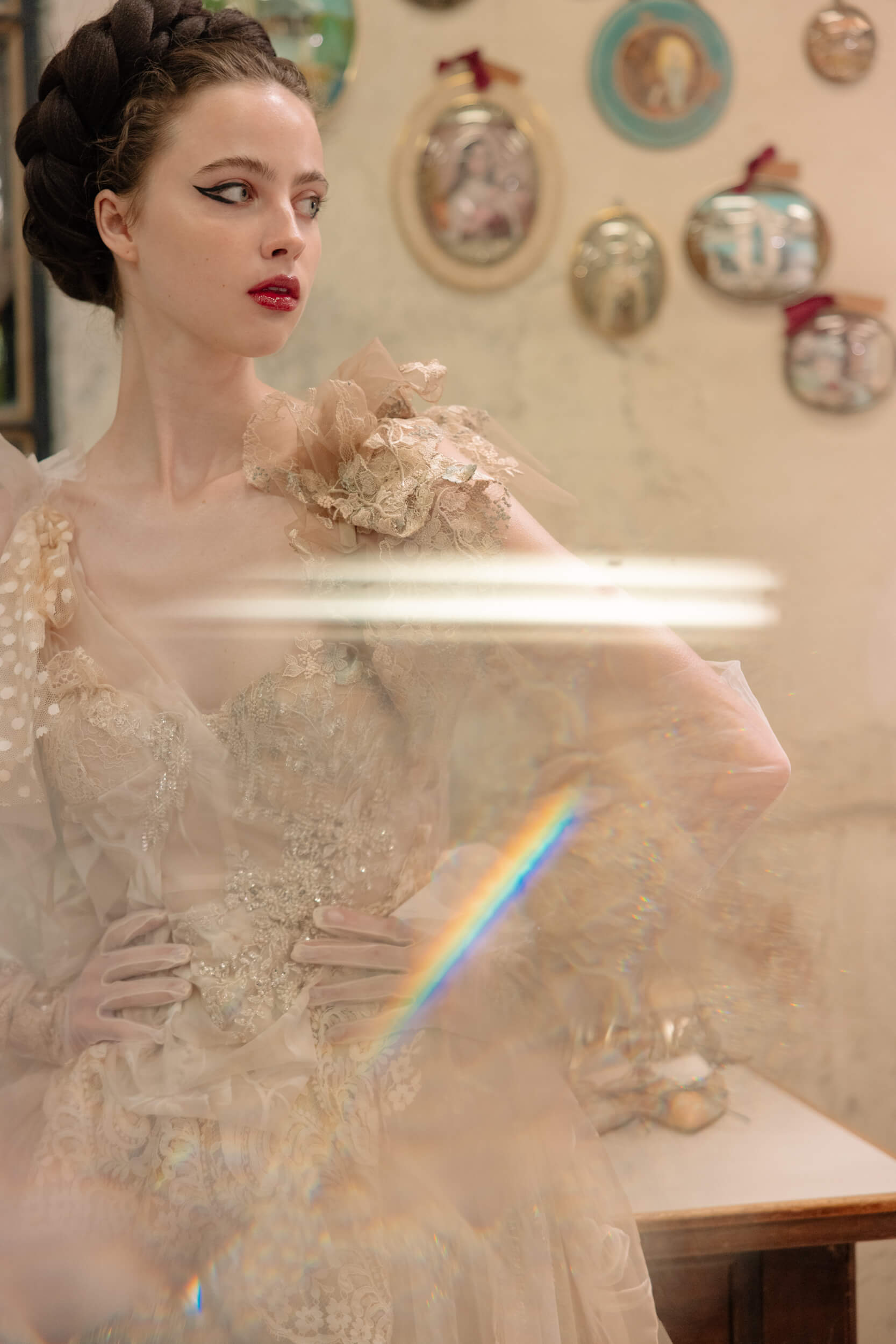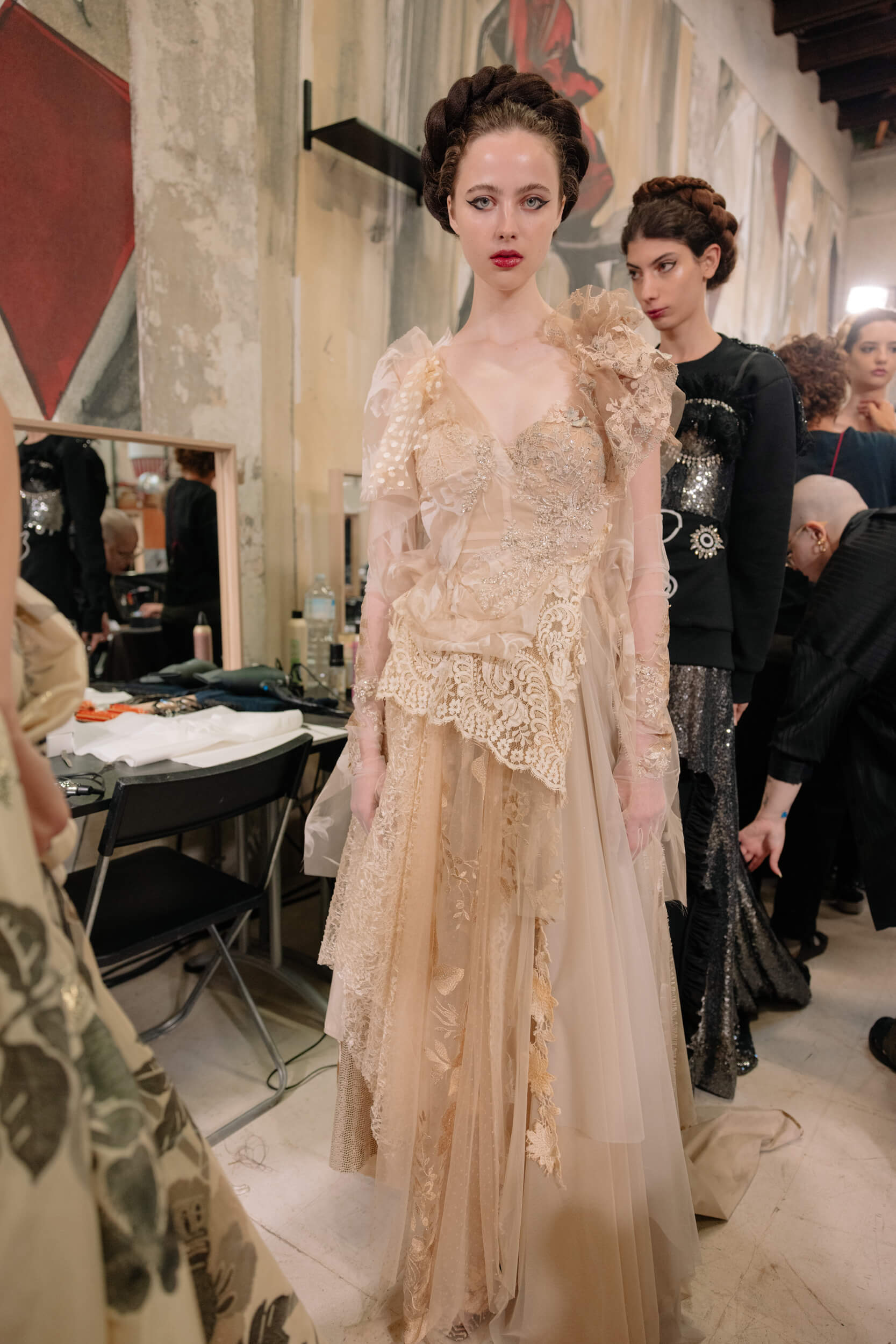 Antonio Marras SS23
DETAILS
Antonio Marras' stylistic canons are ever-present on the catwalk: voluminous shapes for him and for her, sartorial patches, mix & match of fabrics and asymmetric cuts. Everything with an abundance of embroideries, prints and patterns expressed in a palette that goes from white to gold, Bordeaux and the warmest shades of green, up to black. There are sporty and kway outfits, trending looks with culottes and top-of-the-line crops, as well as slip dresses and sequin inserts, and evening gowns that make tulle, lace and satin their reference materials. Last but not least, the presentation of 7 special items, a dedication from the designer to the divine Maria Callas, and made by the tailoring team of Piccolo Teatro. Contemporary stylistic codes and references to the archives co-exist on the catwalk with a naturalness that's almost impalpable, just as if the catwalk and the stage were one thing. And, perhaps, if you think about that, they really are…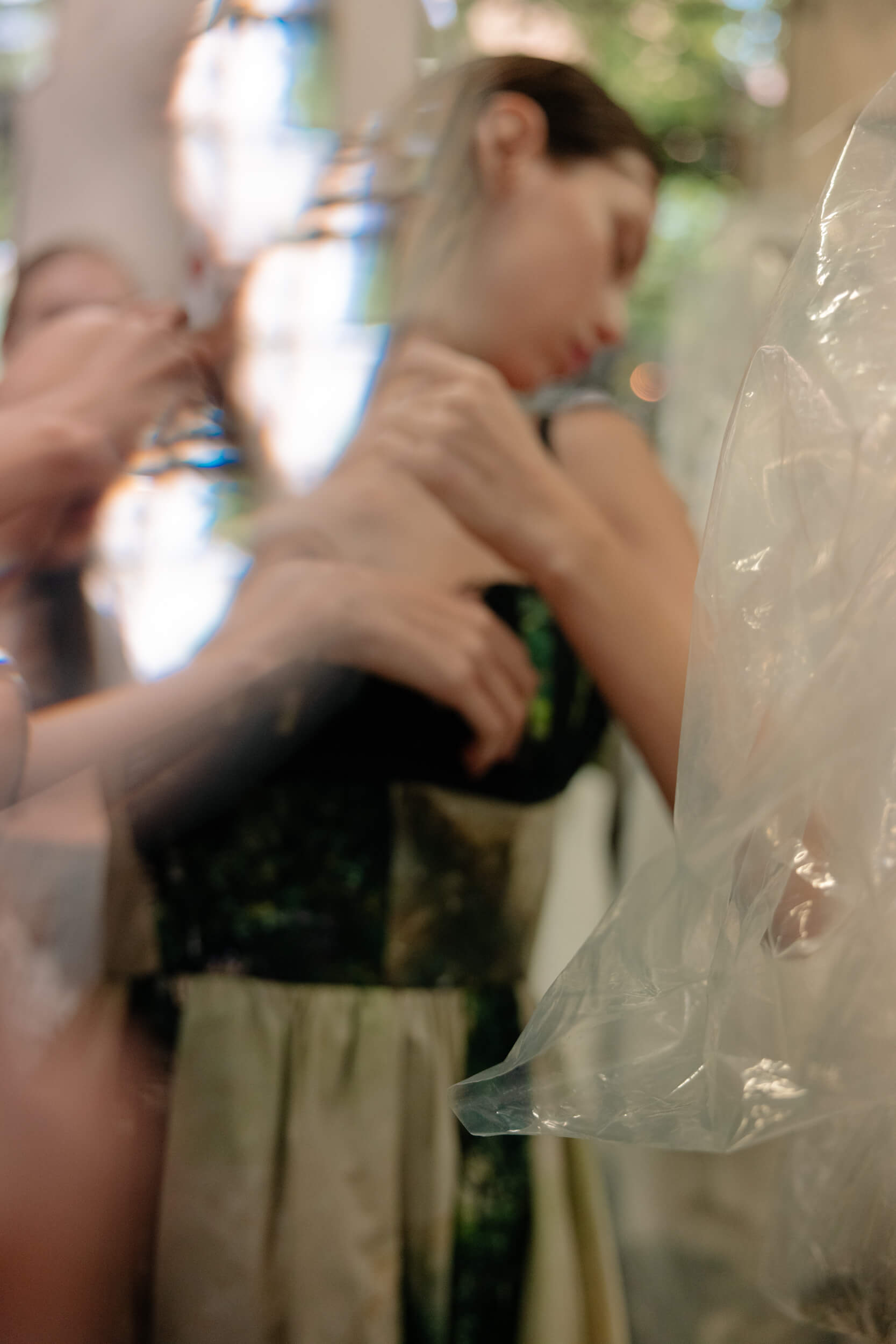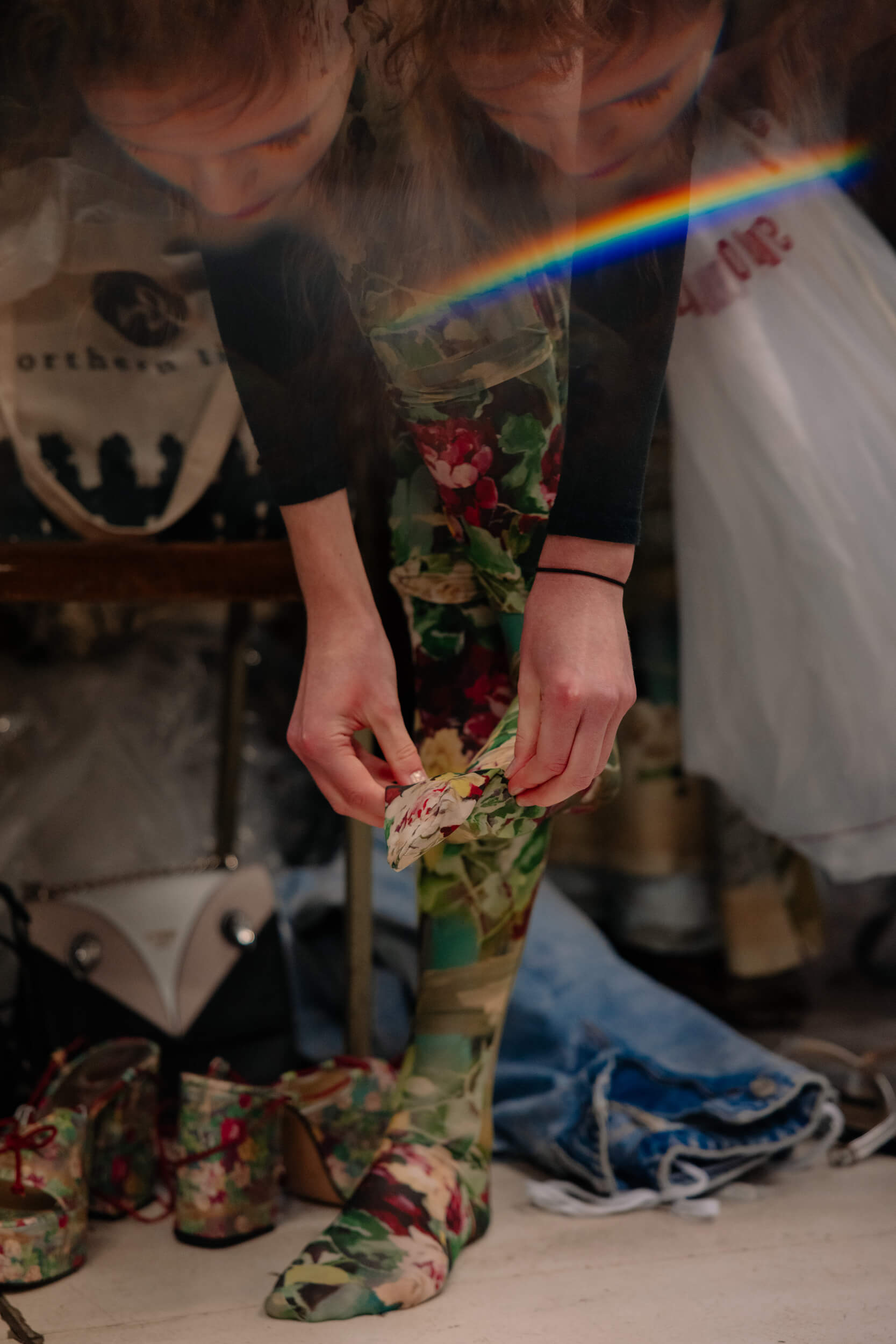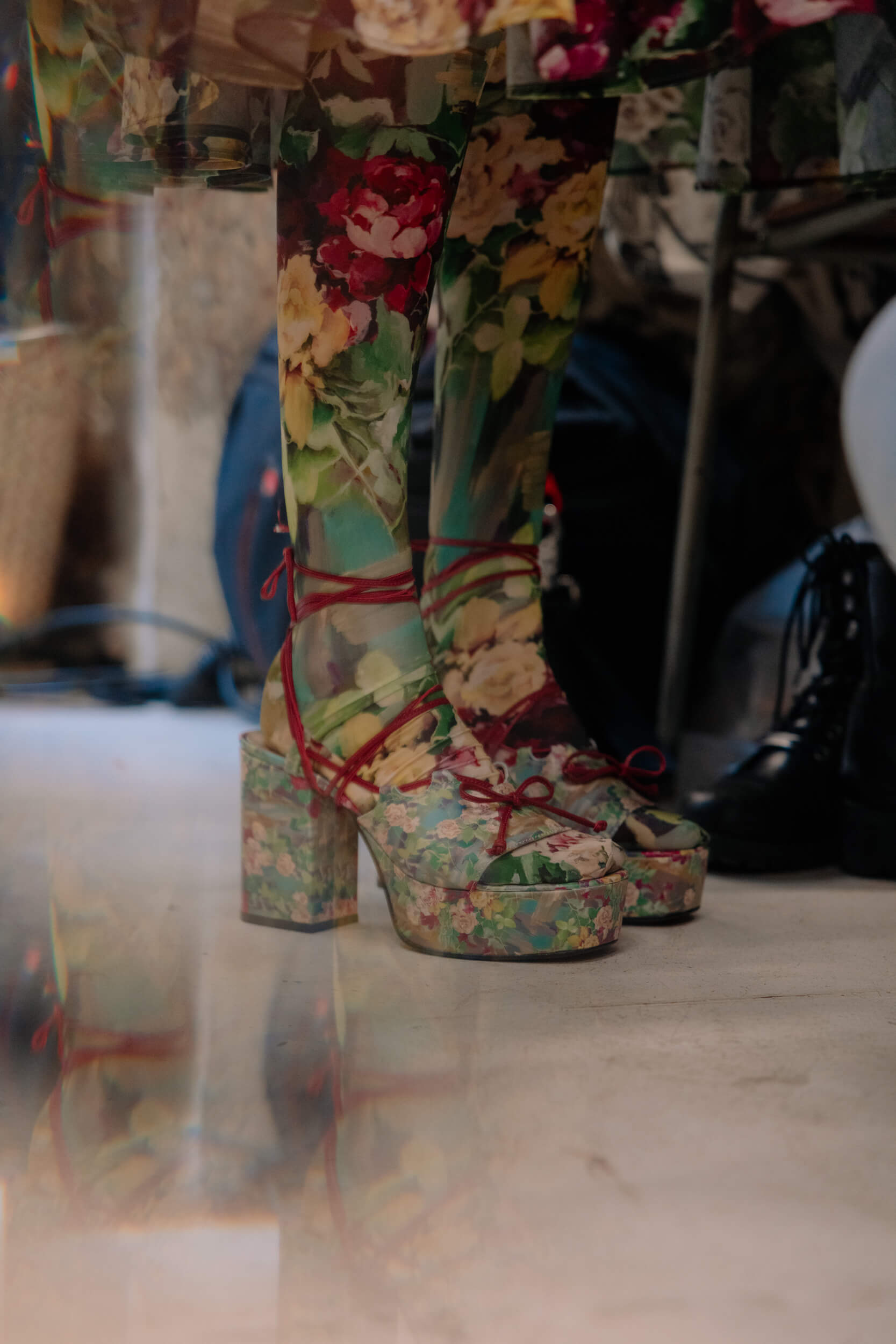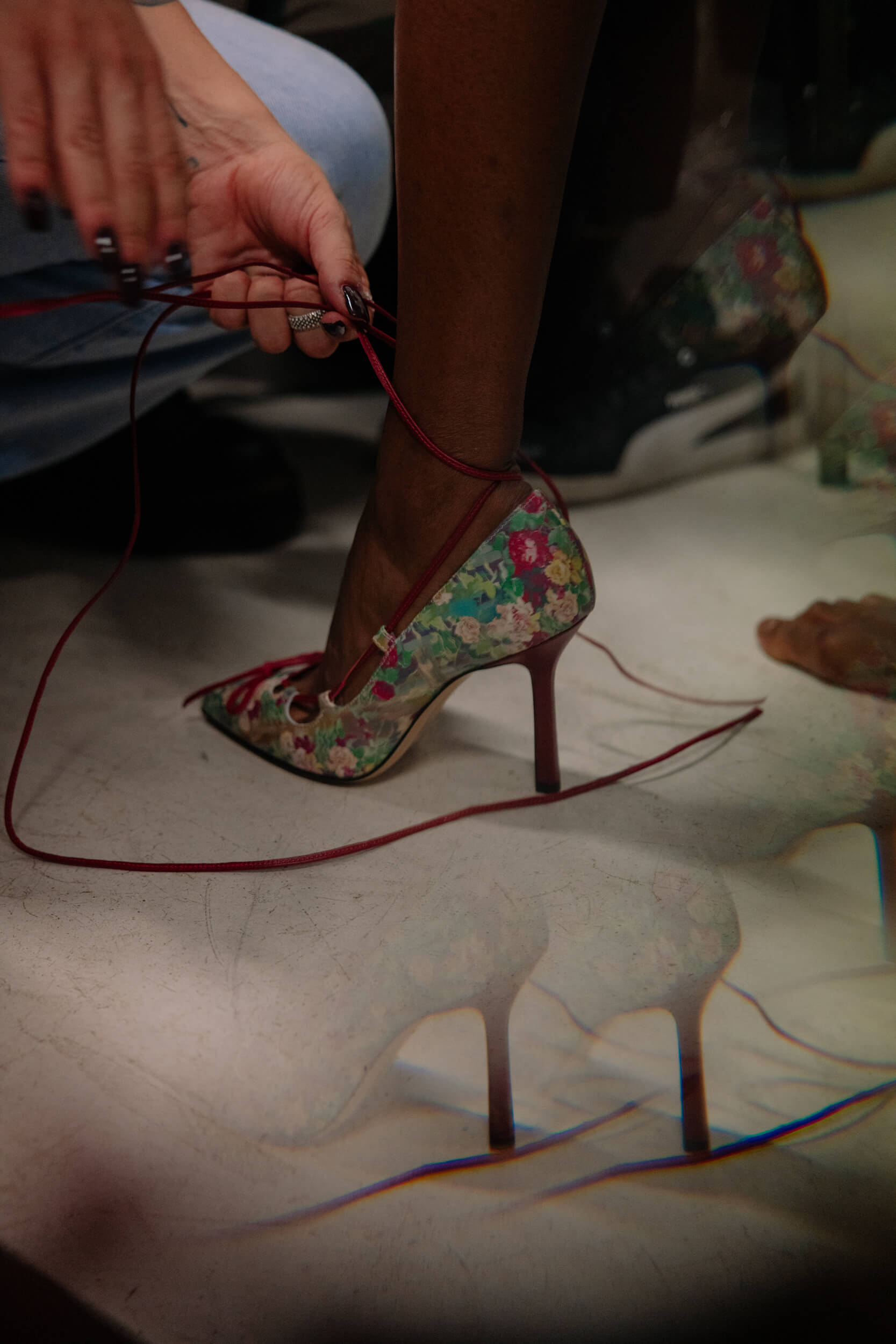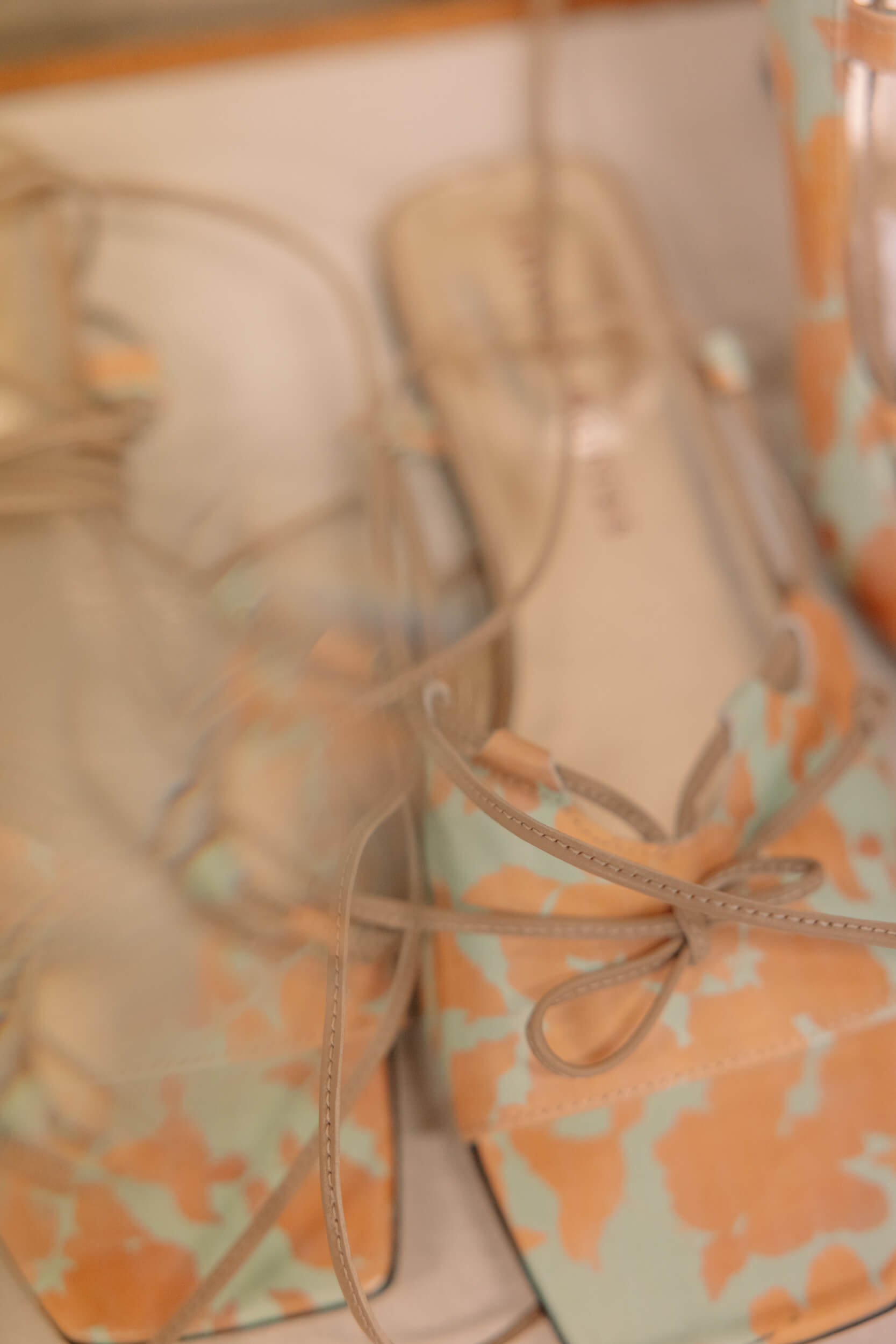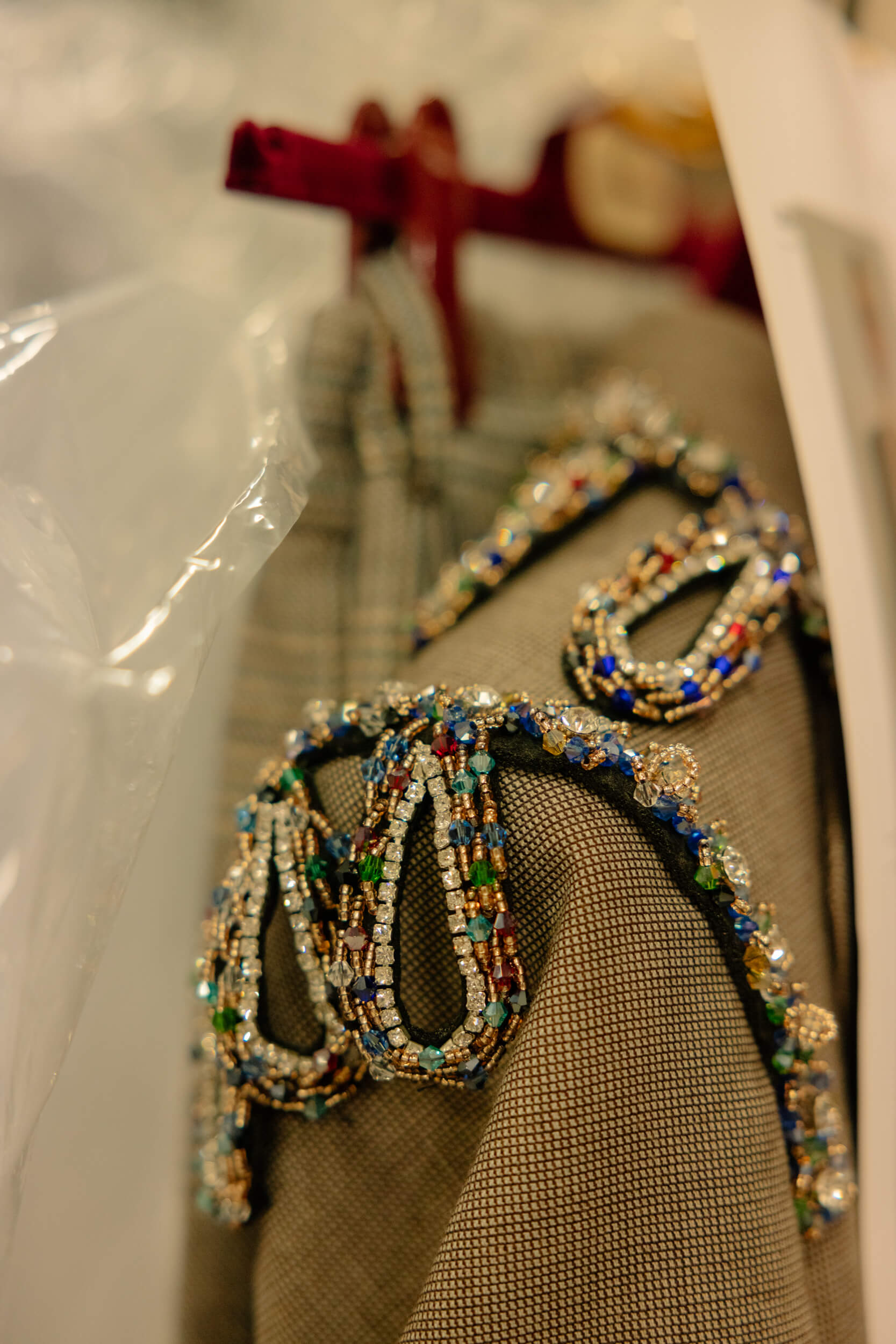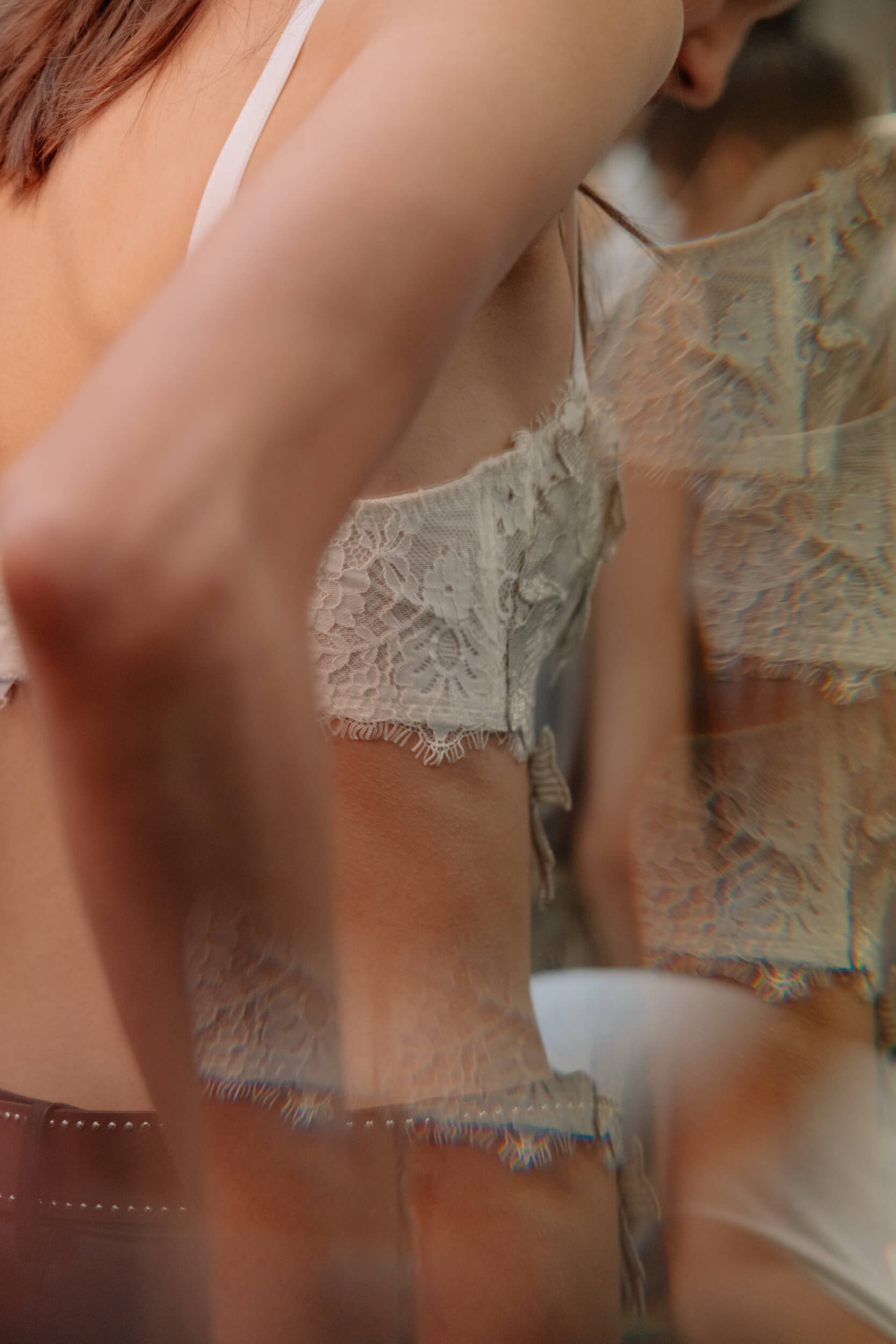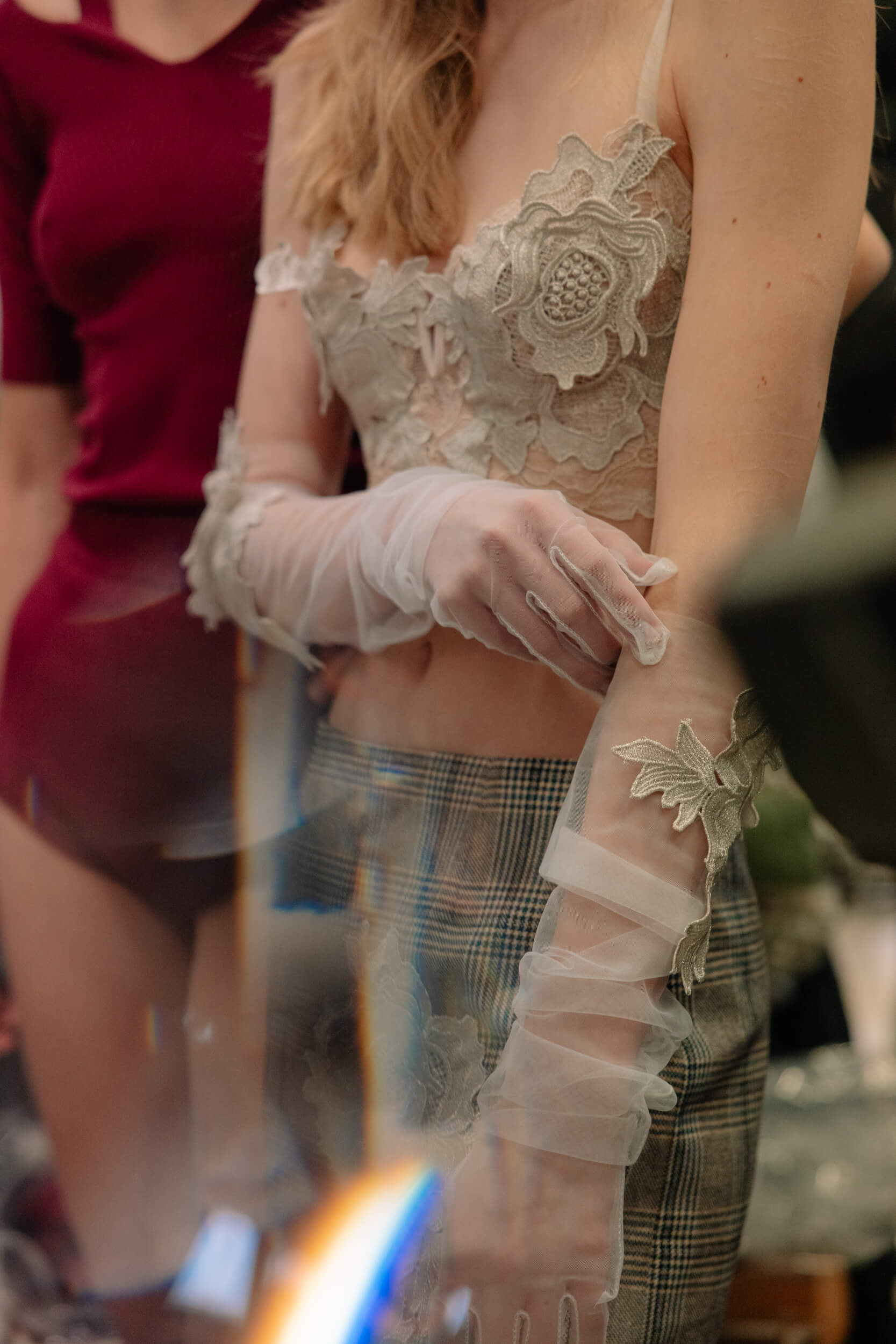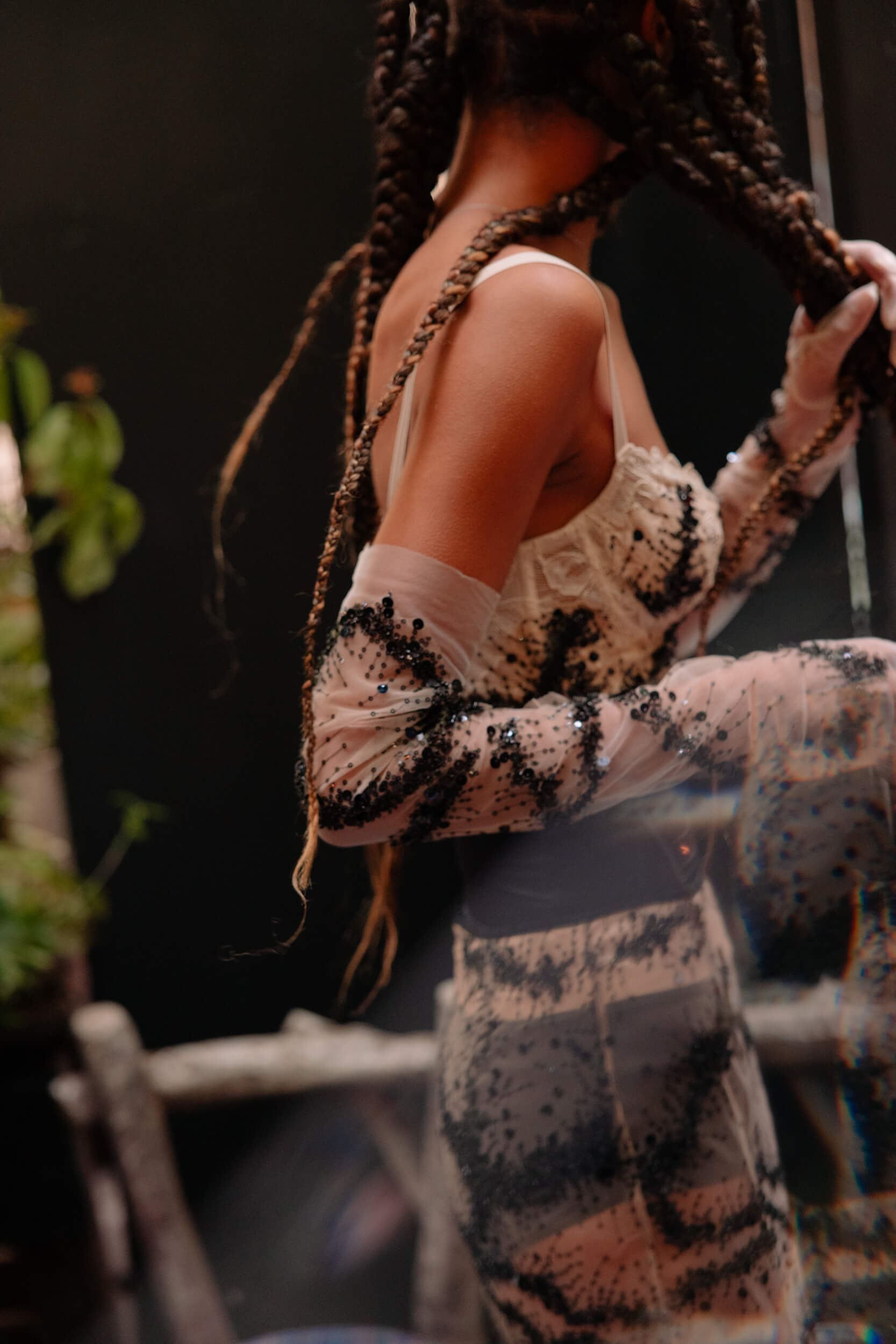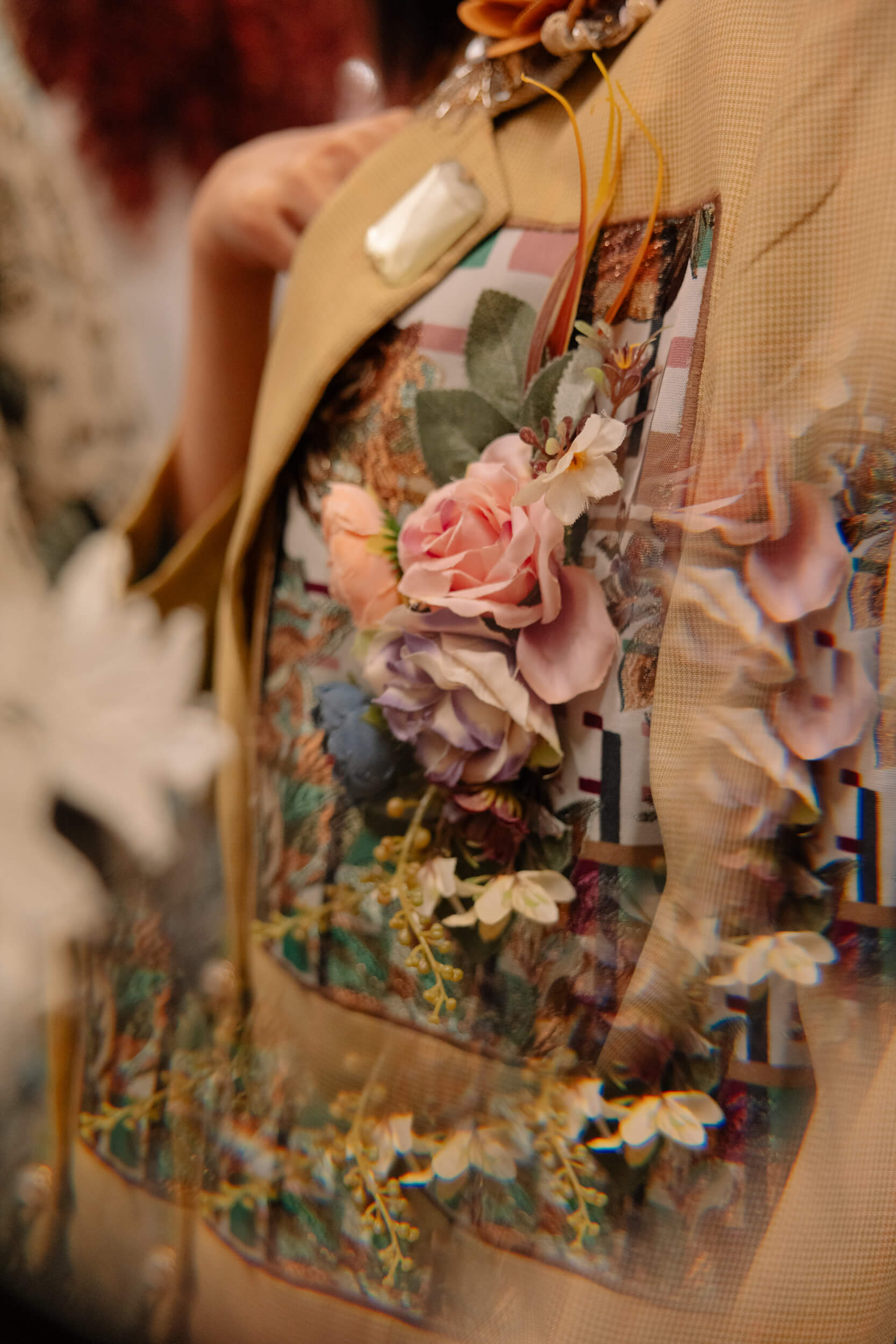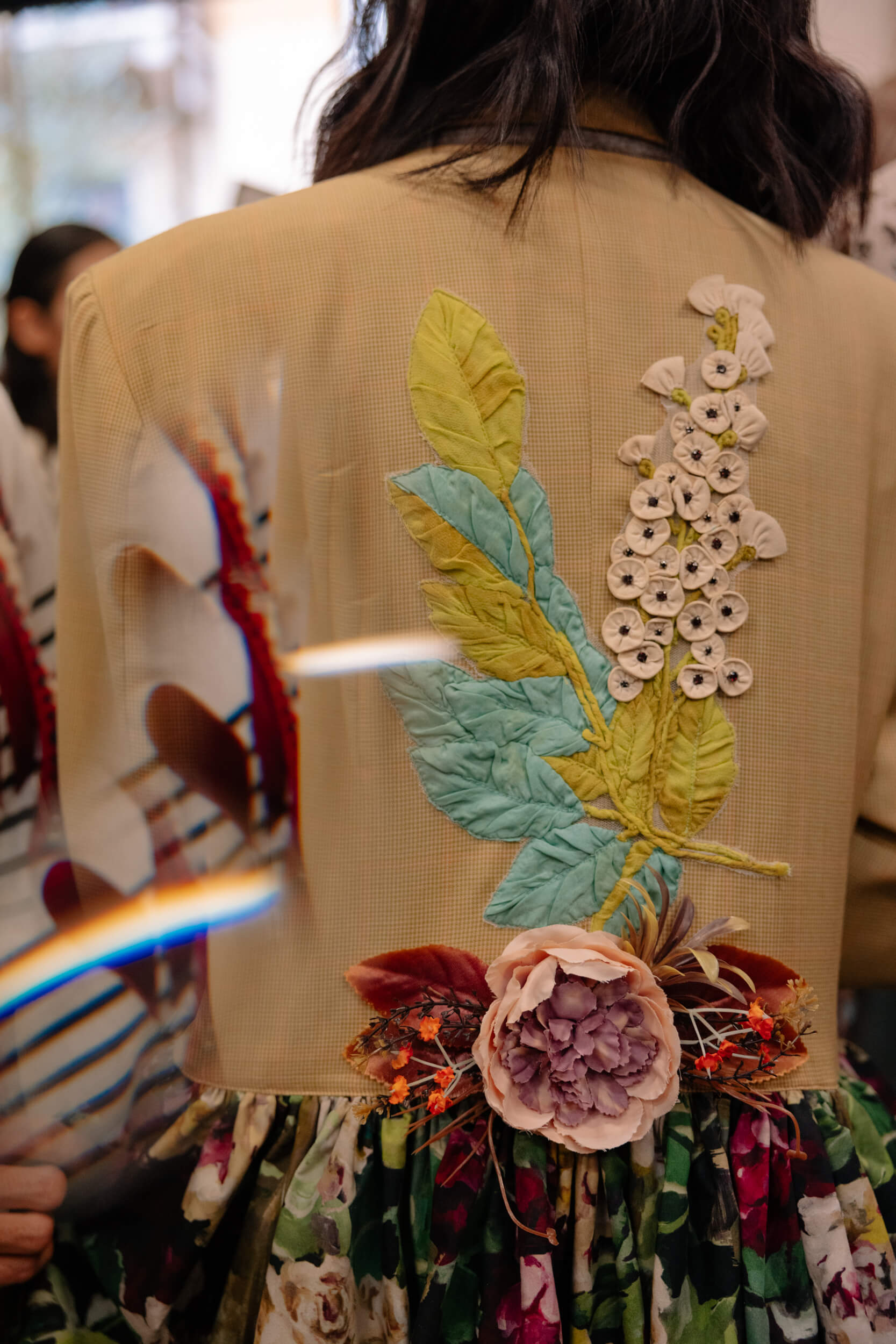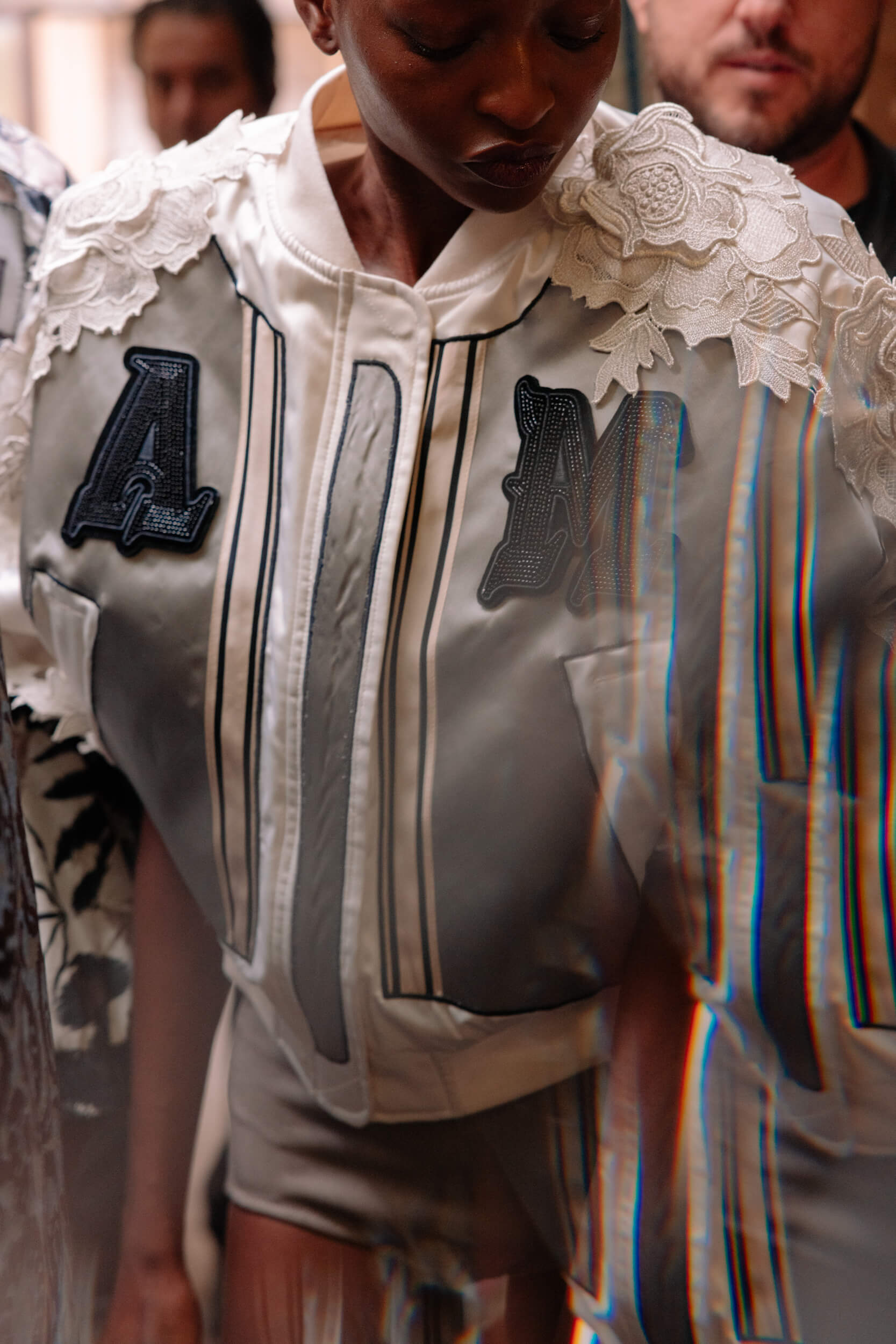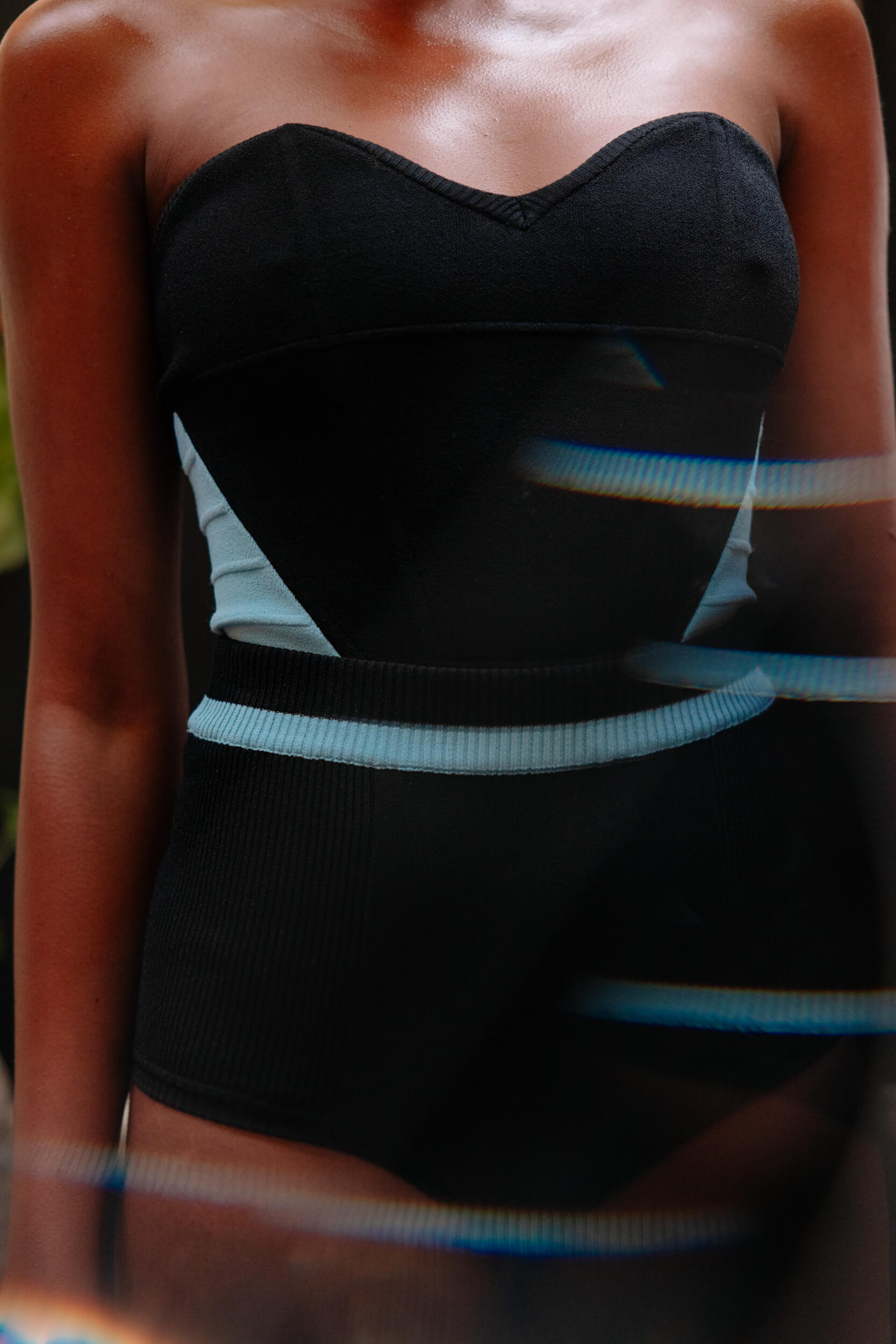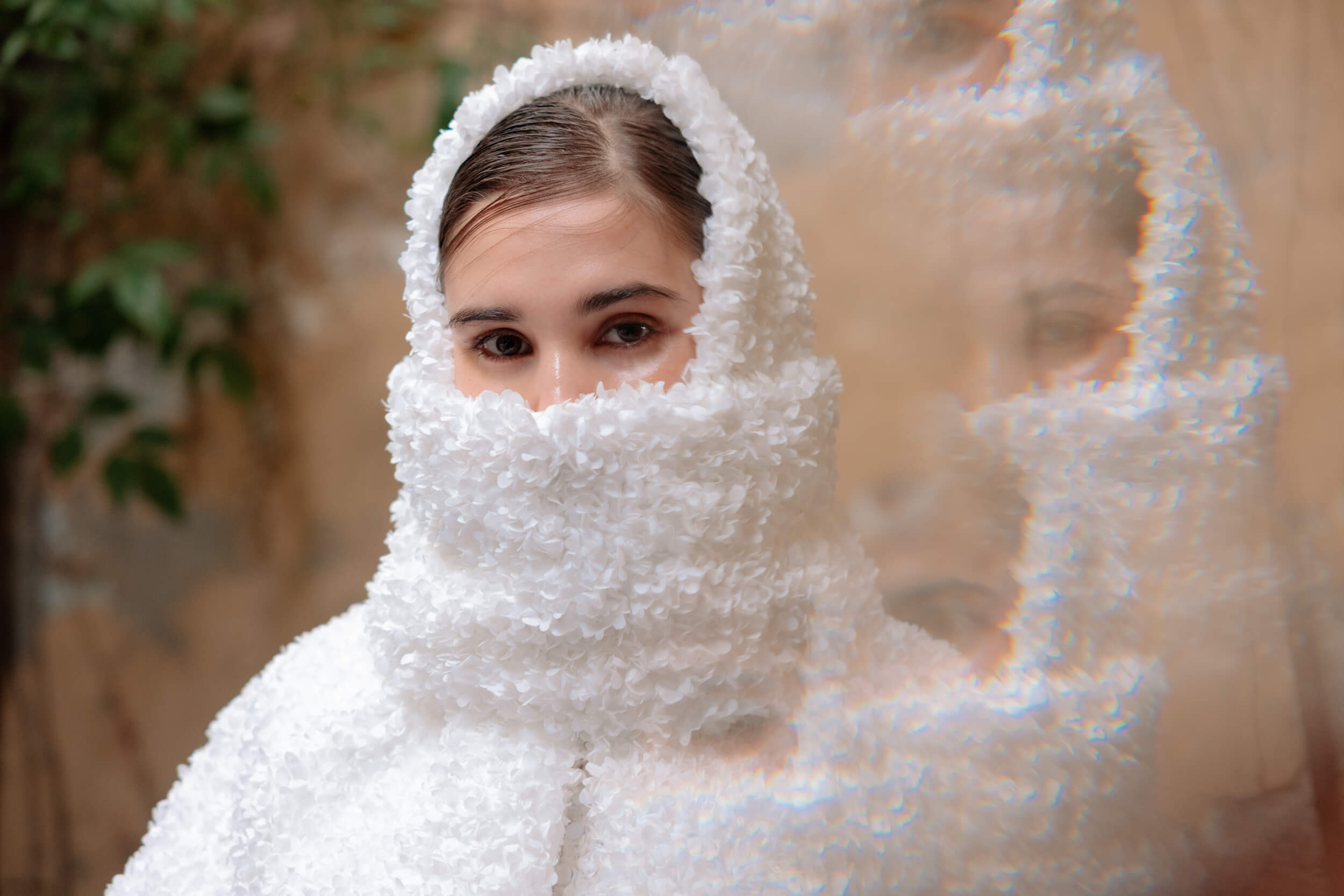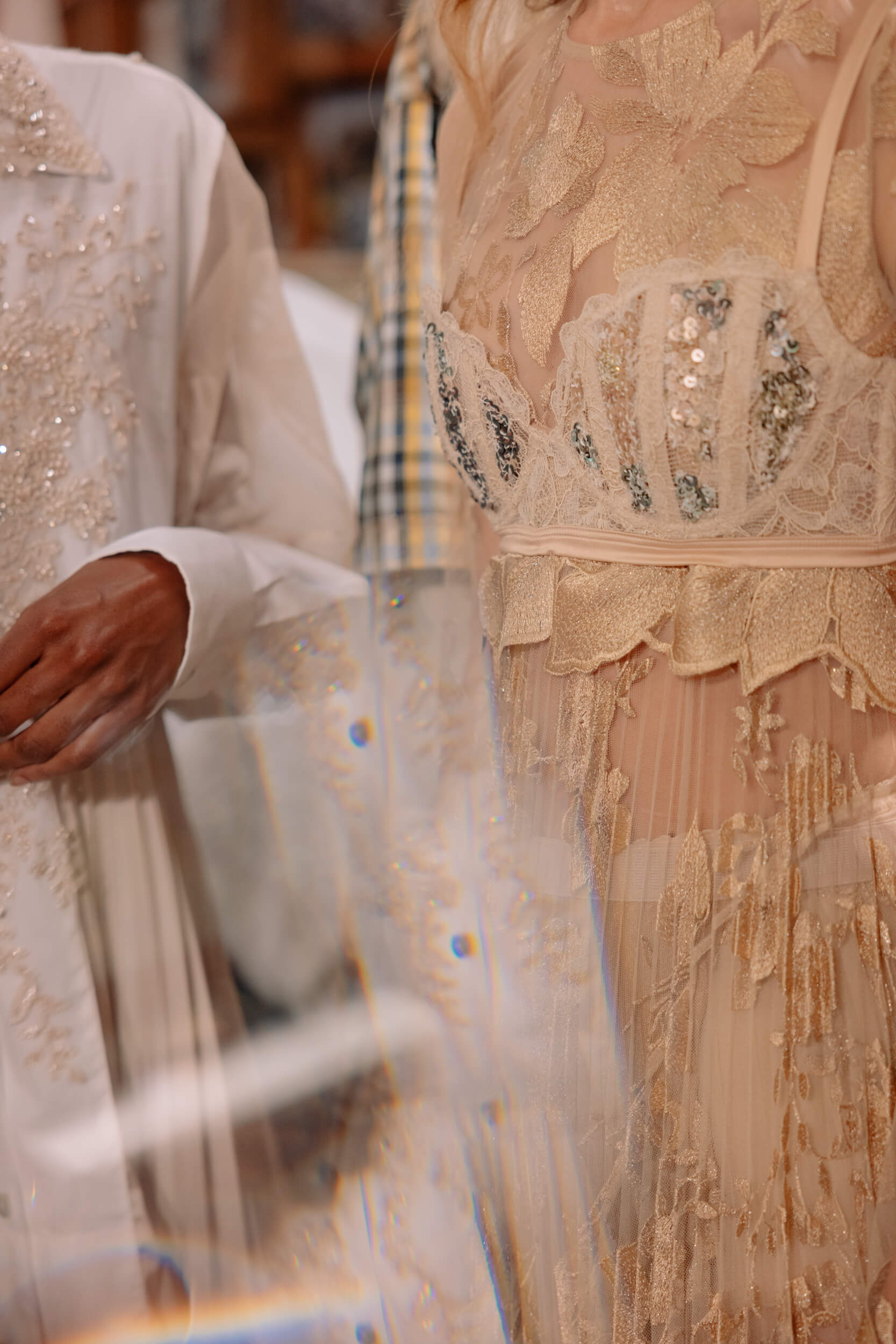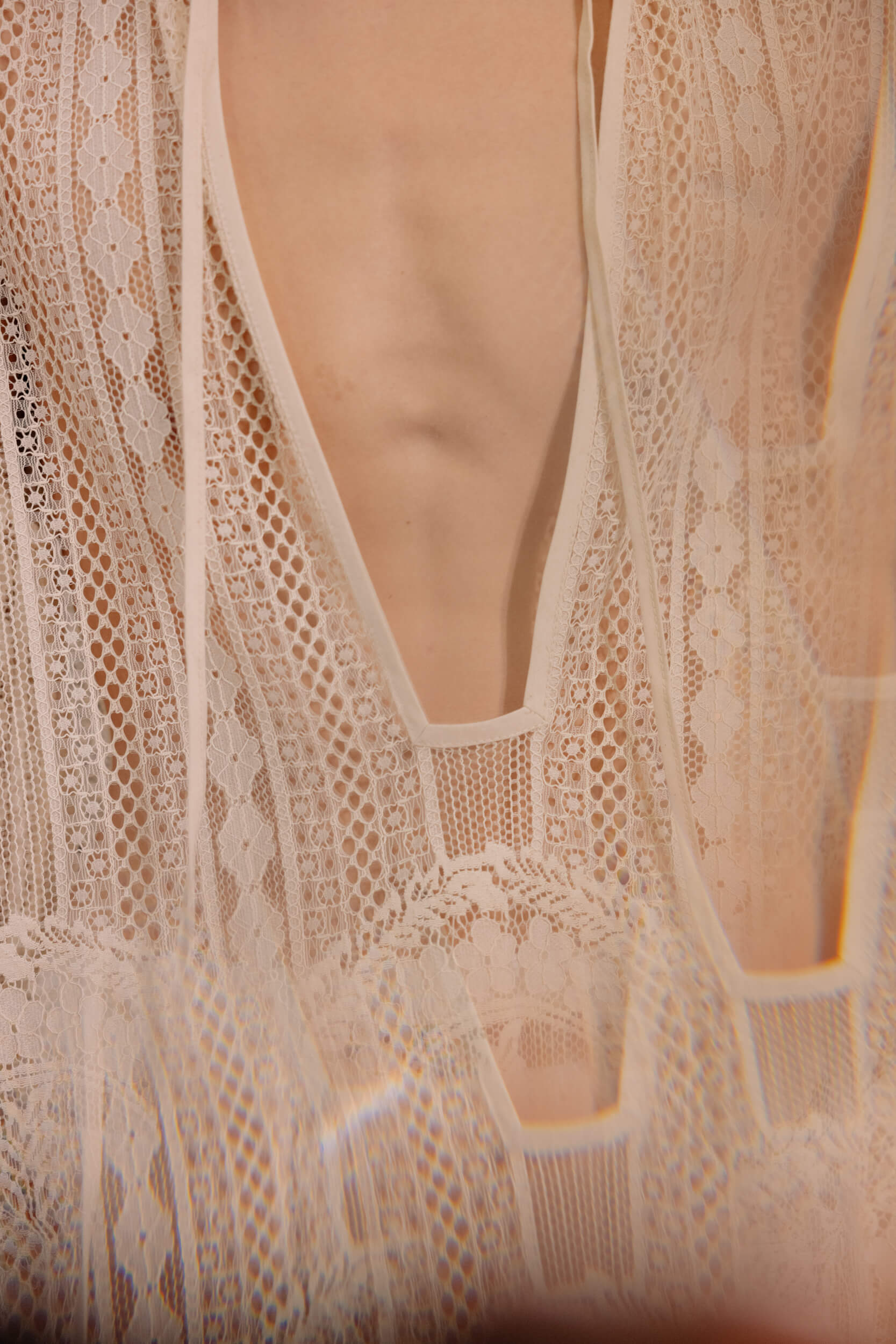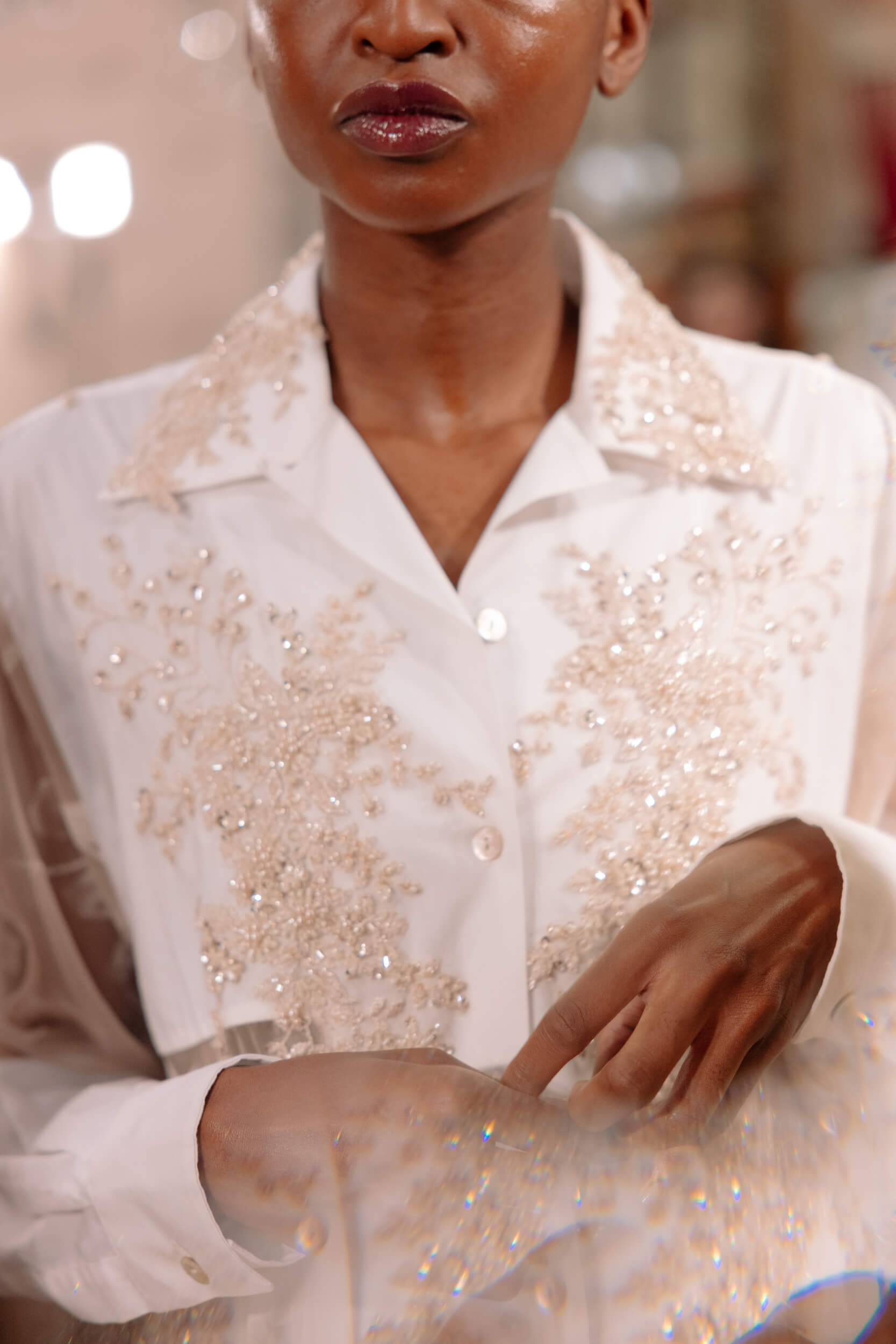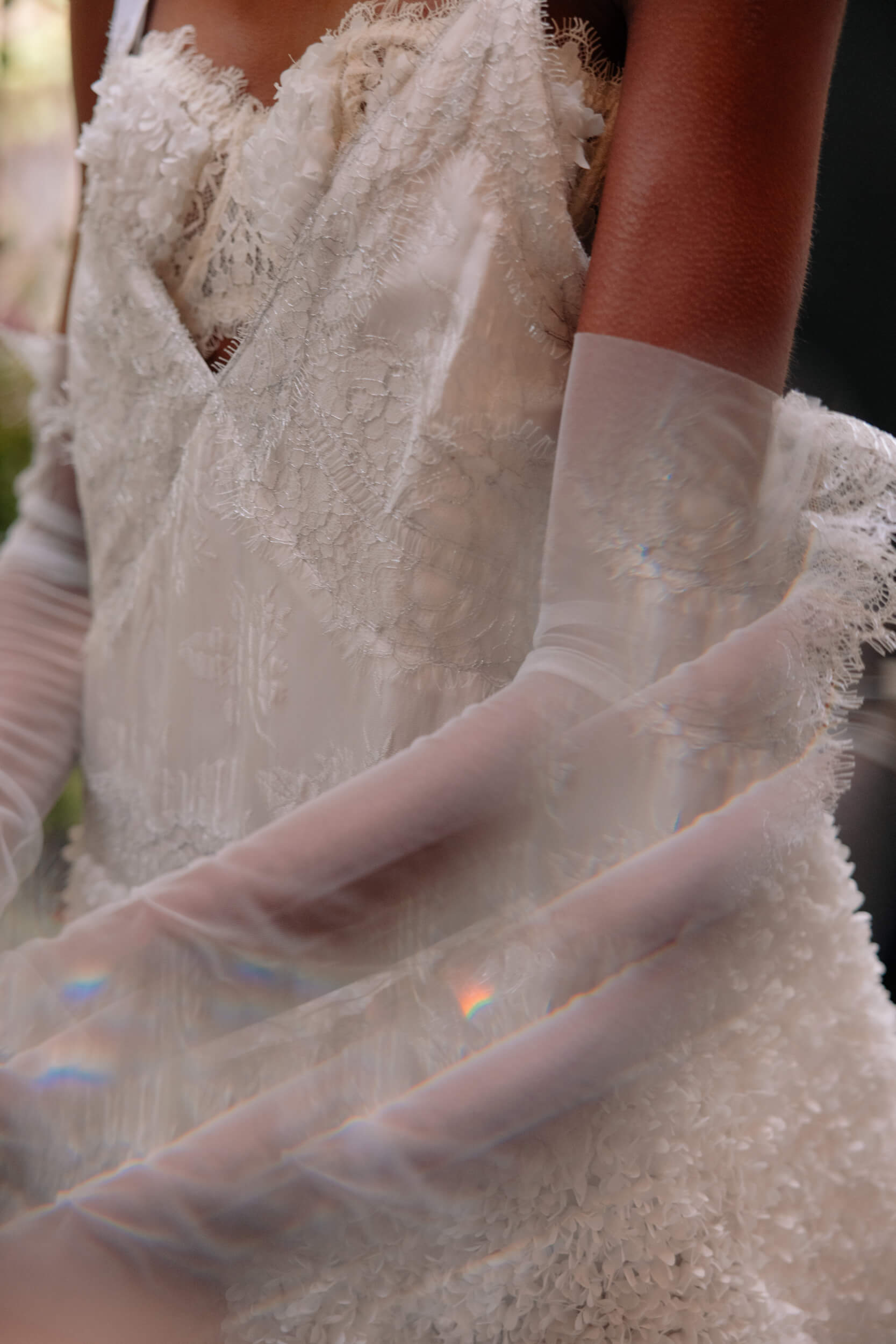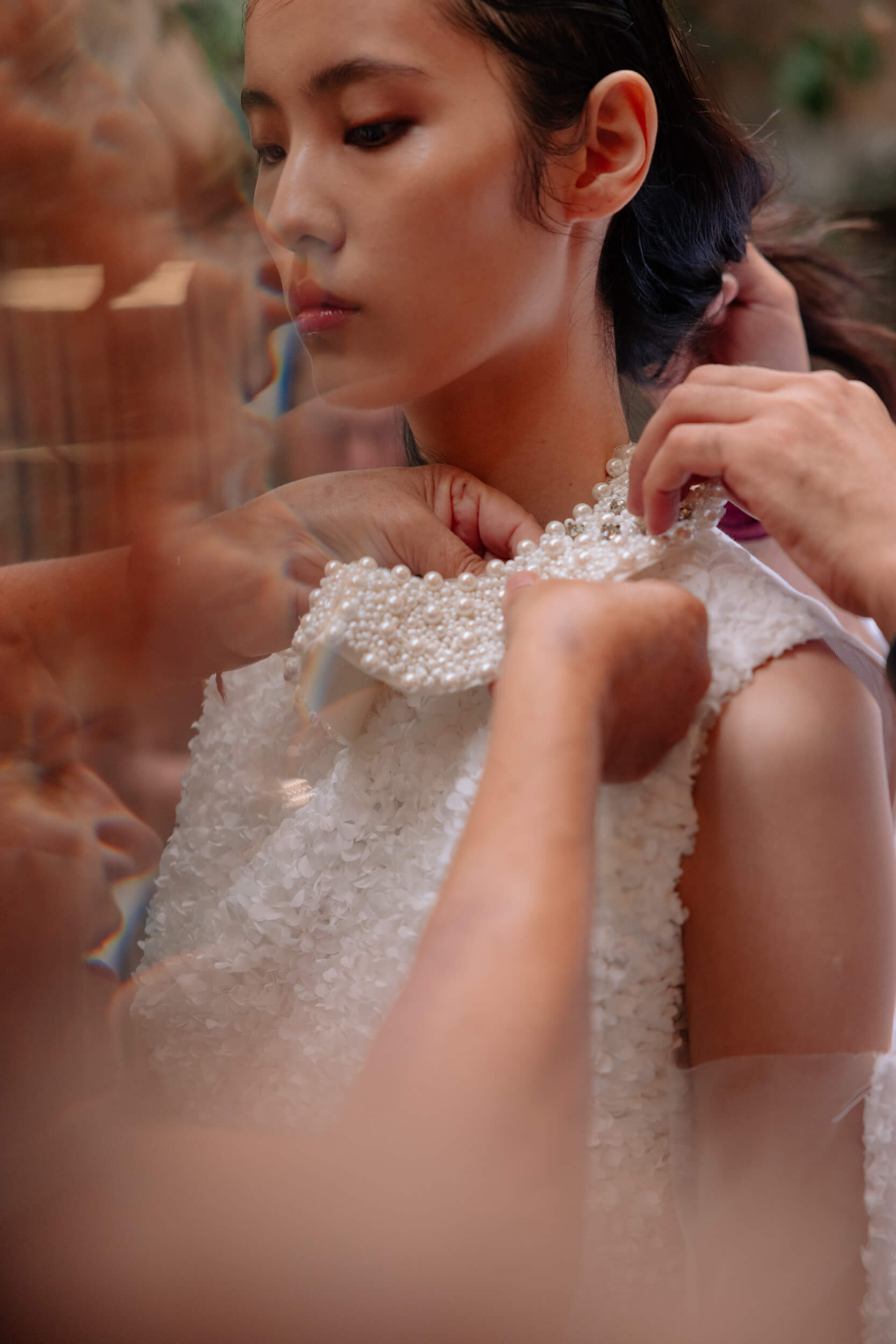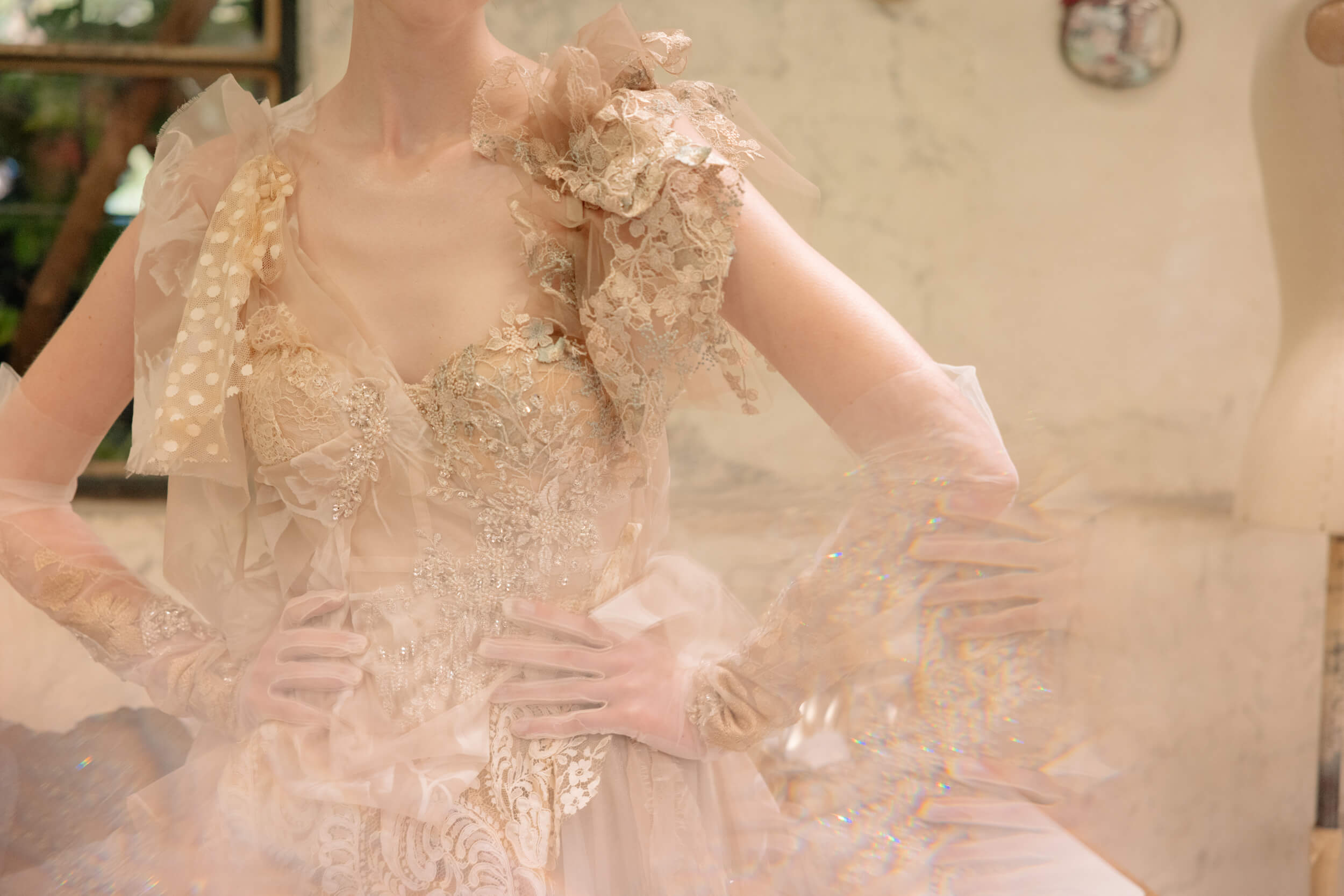 Antonio Marras SS23
MAKEUP
Contrasting the richness of the looks, but in such a perfect way that they end up being furtherly heightened, there's makeup: natural skin, with a dewy finish, lips emphasized by slightly colored glosses or, in contrast, touches of red, to match the color of the flowers that are embroidered on the clothes. An accentuated eyeliner frames the eye look, while on the eyelid one single eyeshadow, a glossy one once again, gives that glow effect to a makeup that stays strong and elegant.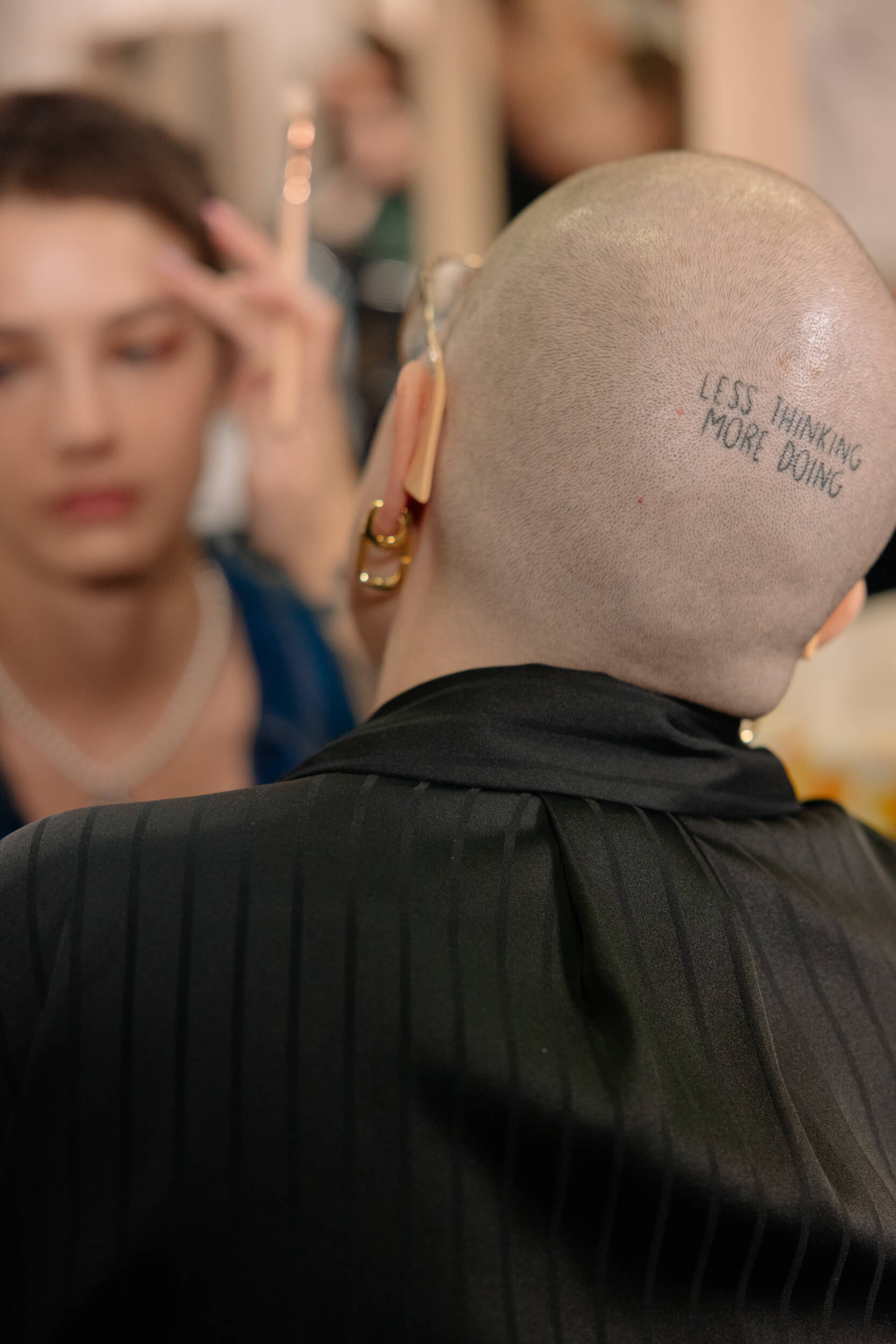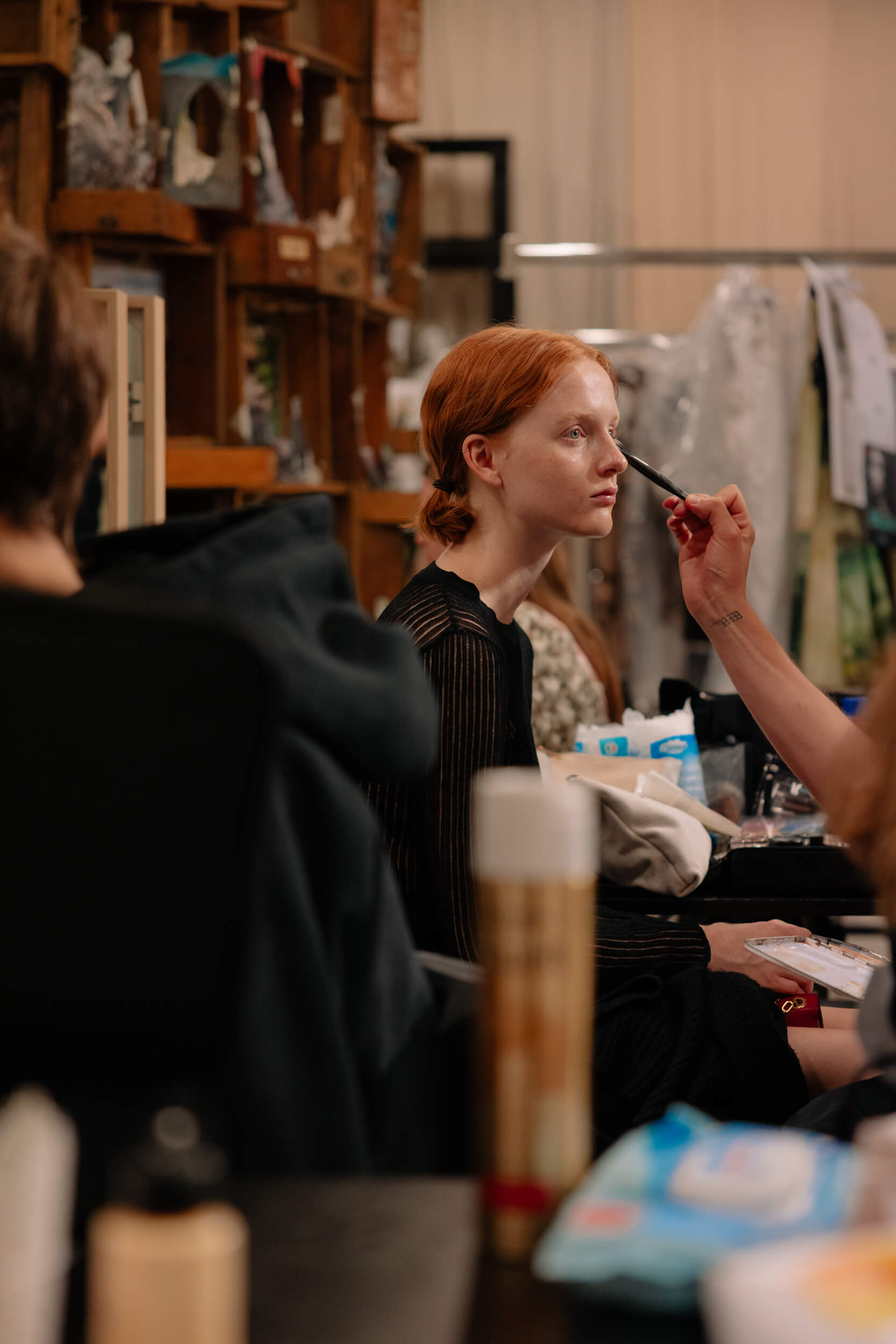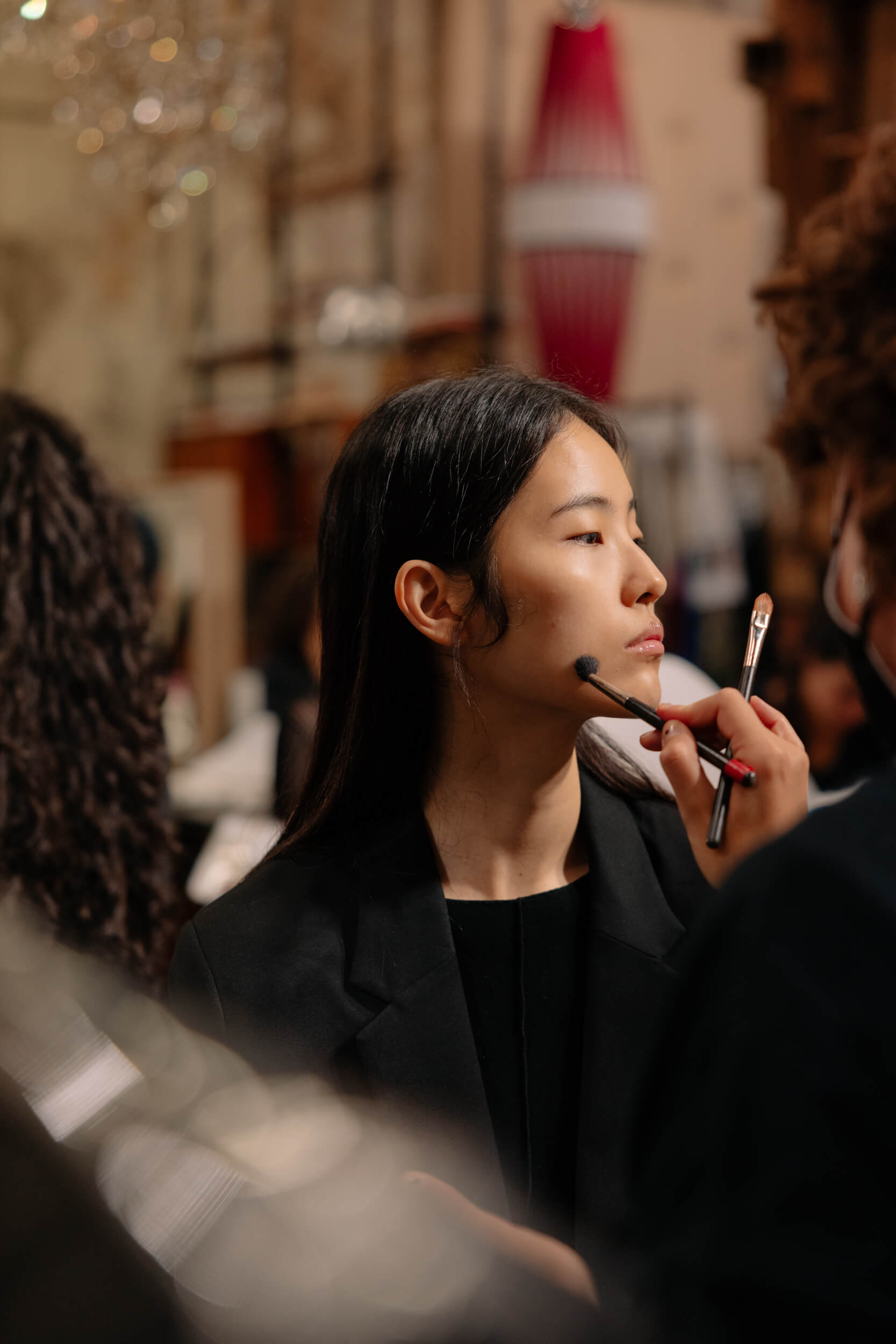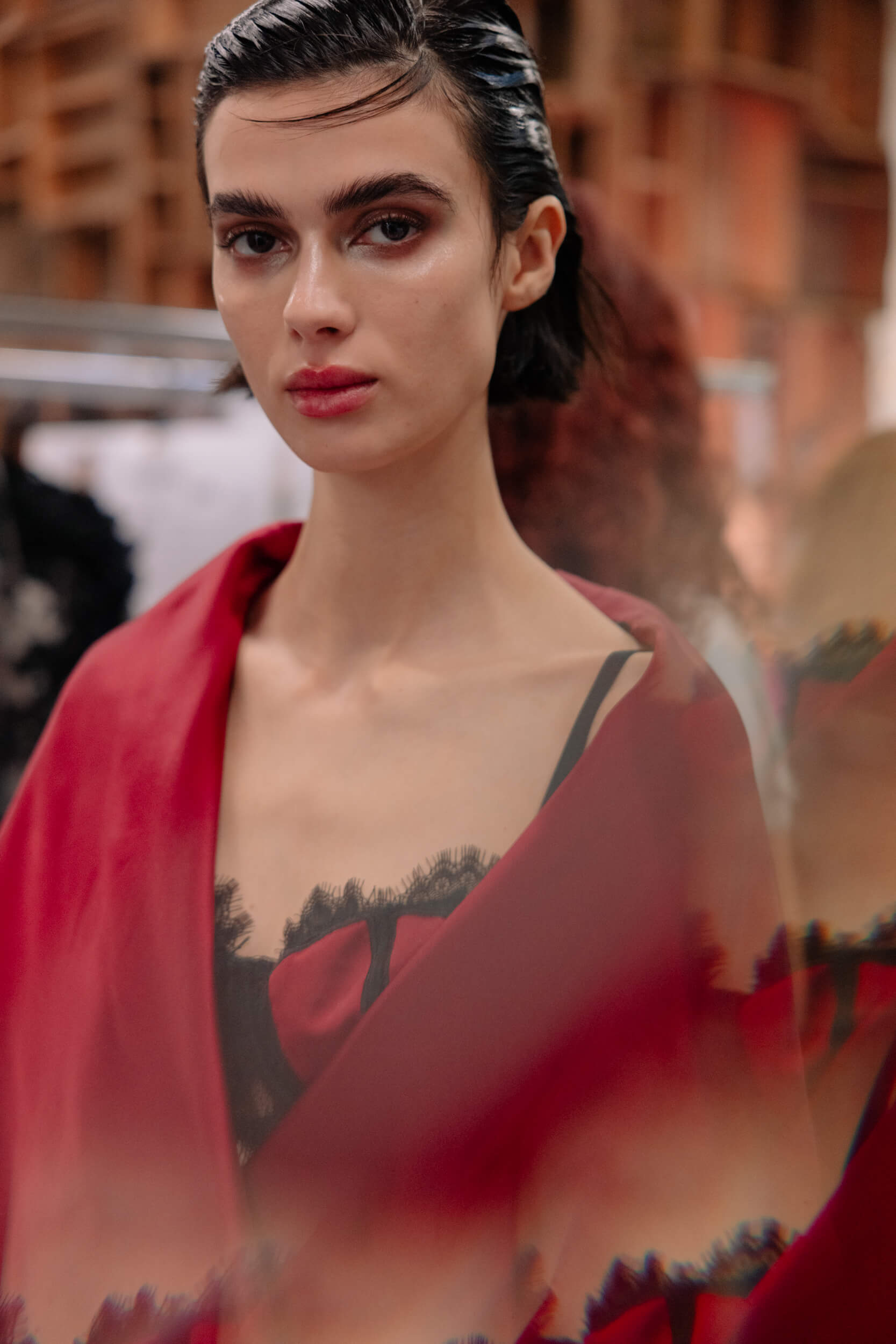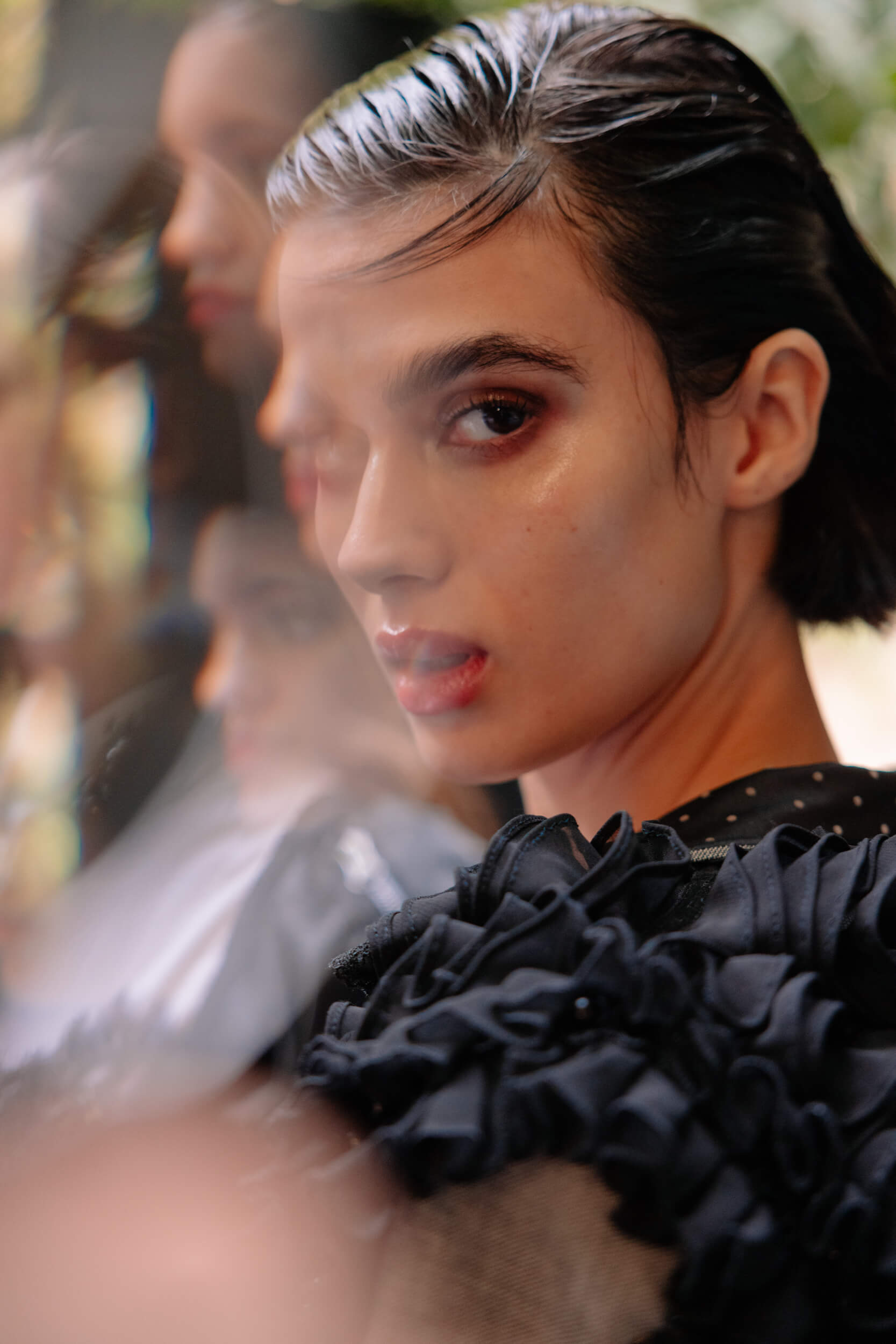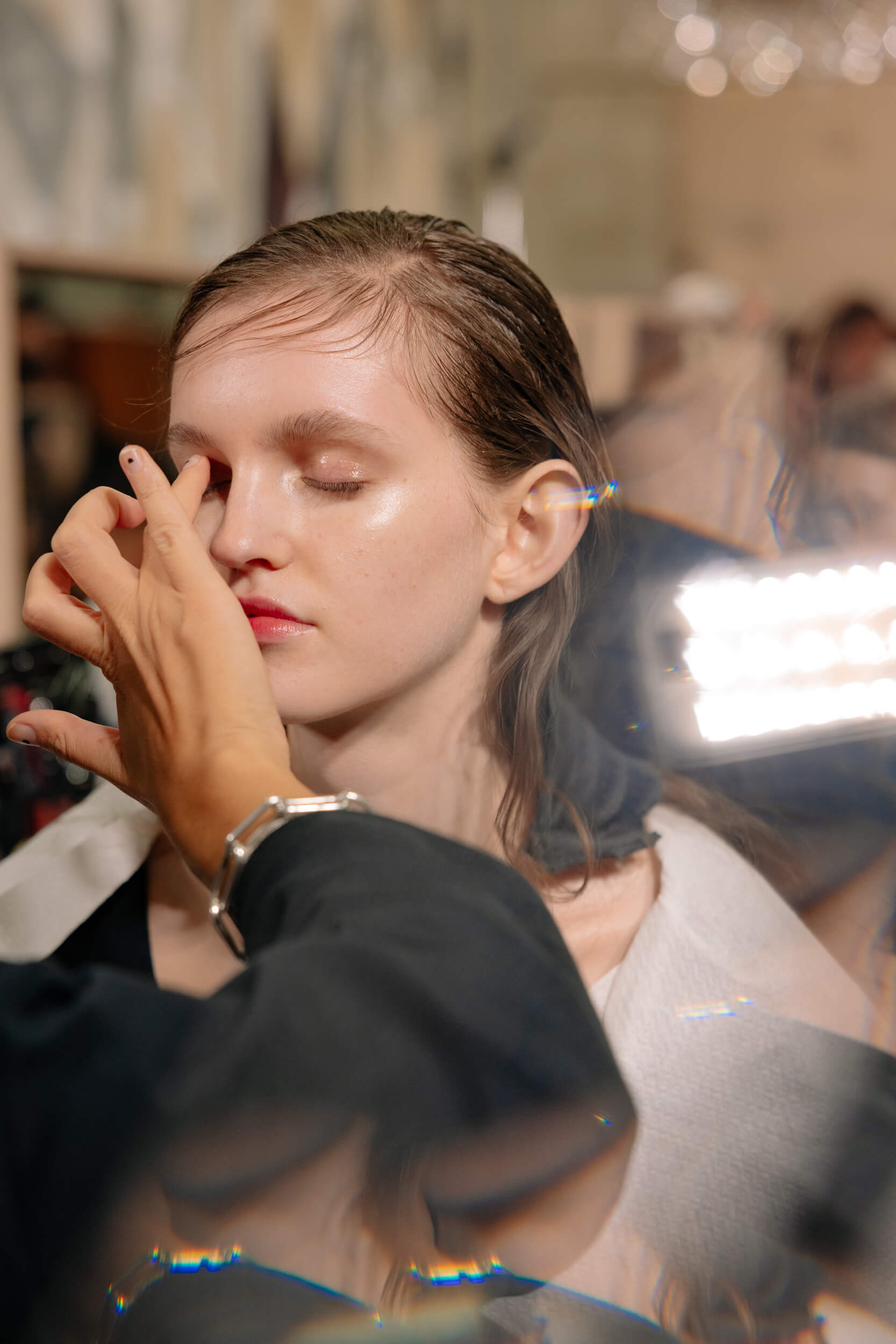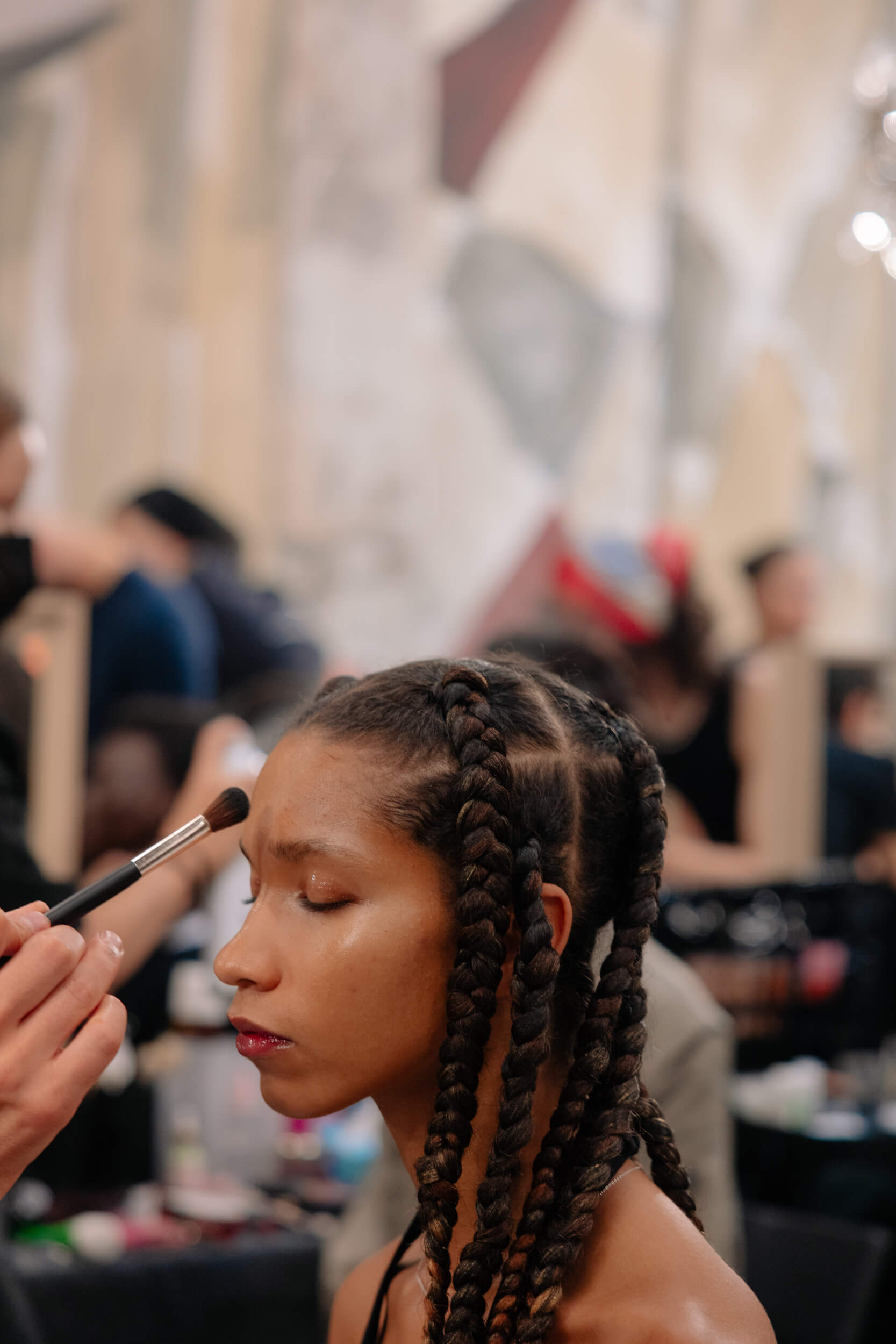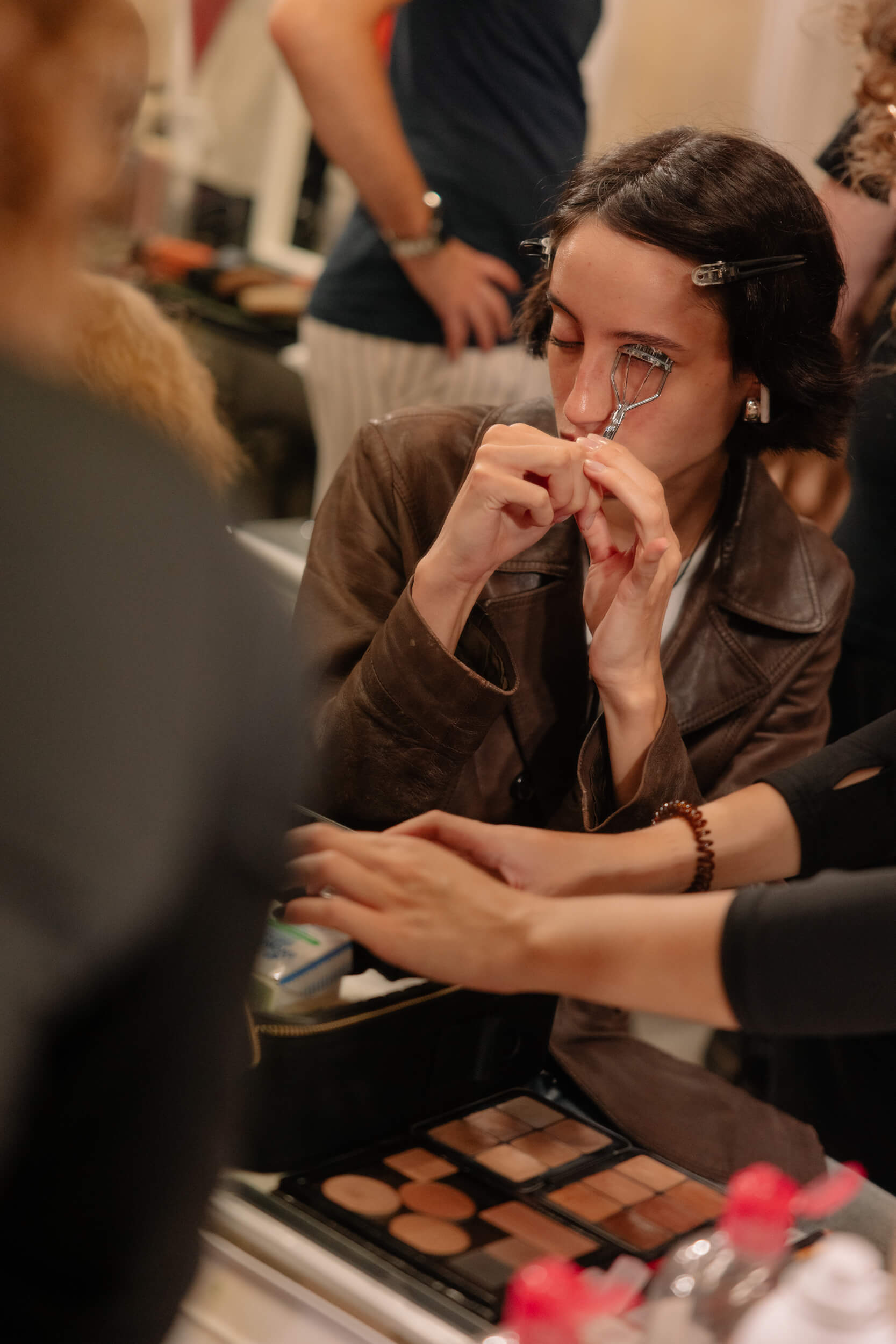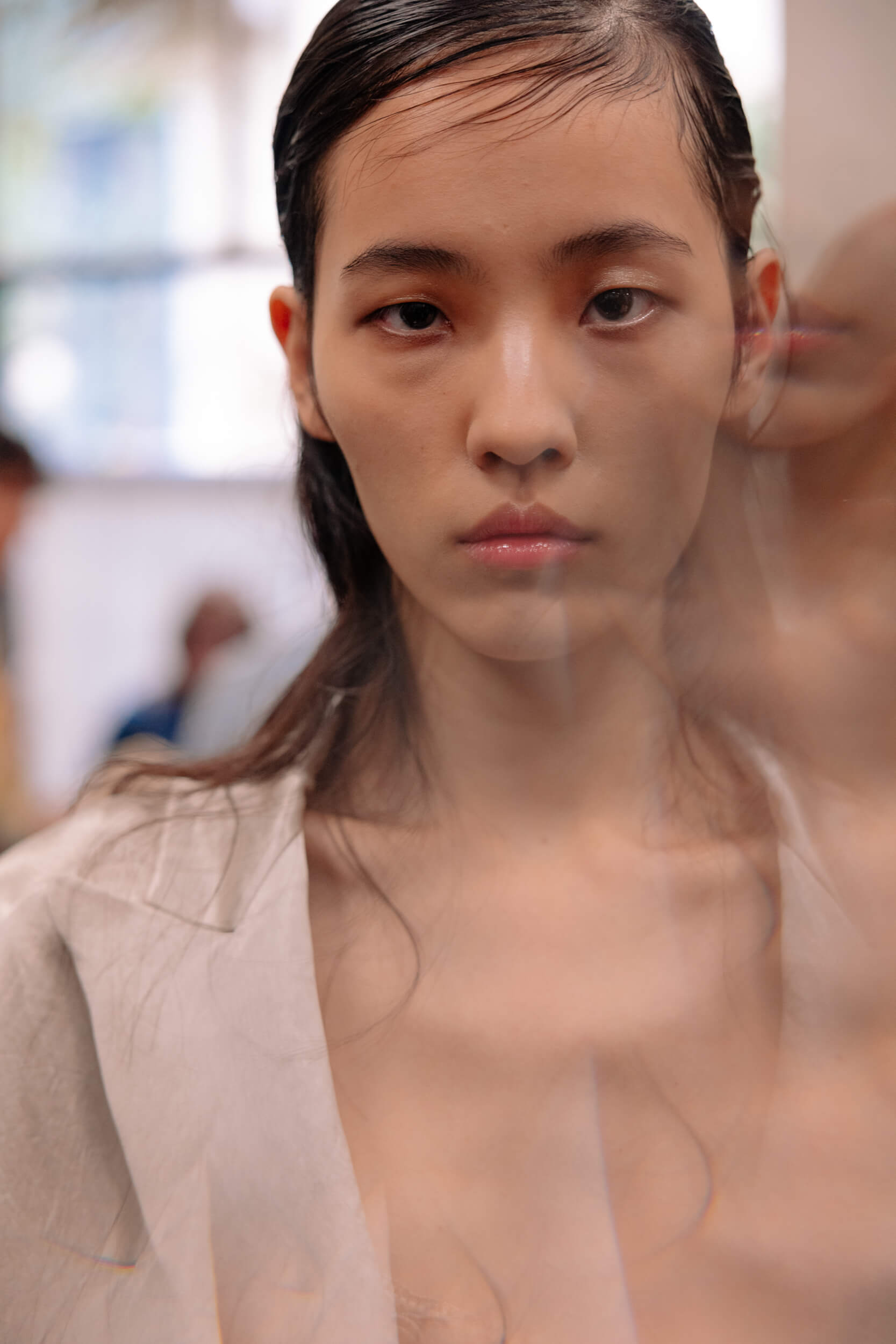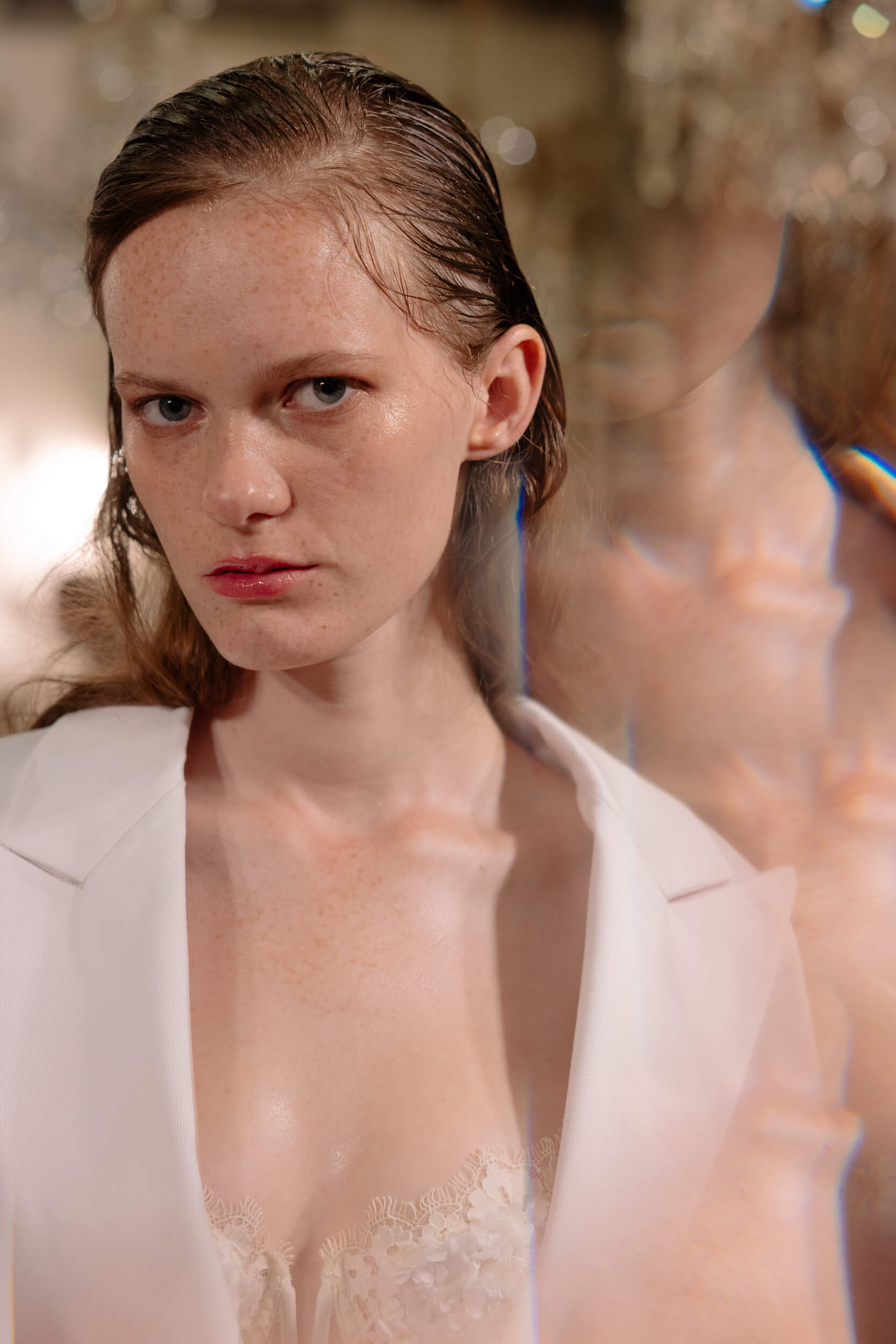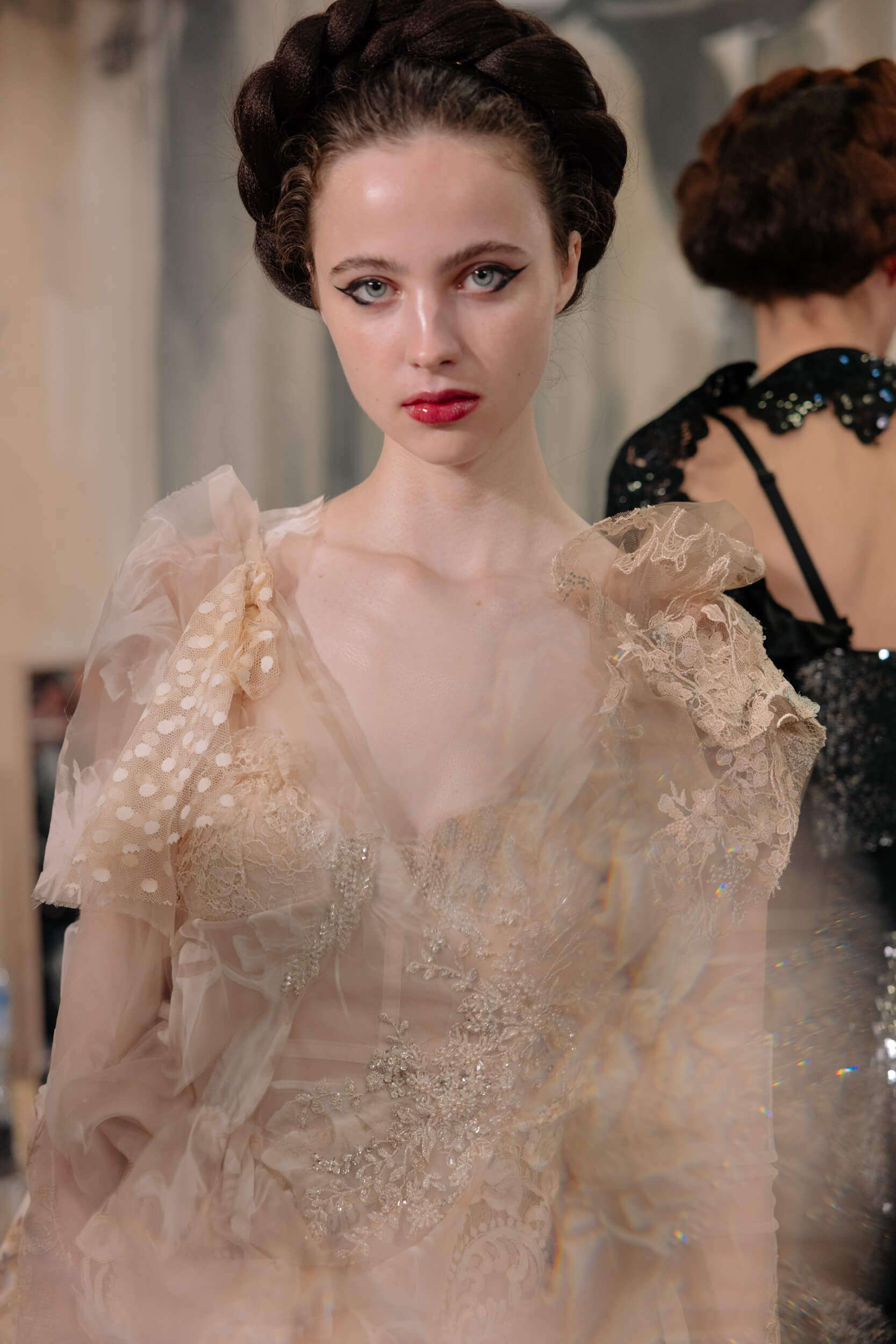 Antonio Marras SS23
HAIRSTYLE
The Hair Official Sponsor of the night is Davines, which authored bold hairstyles, poised between the desire for modernness and respect towards tradition. Long, soft hair, formal updos, and somewhat wet finishes culminate in the insertion of a braided extension piece on the nape which creates a scenographic effect that's perfect for a theater diva. Davide Diodovich, Hair Art Director of the show and Davines Hair Stylist, talked us through the details of the hairstyling: "The choice of the looks came from the uniqueness of each model; we took inspiration from their non-conventional and non-standardized beauty, which was rather particular and somehow theatrical", explains Diodovich.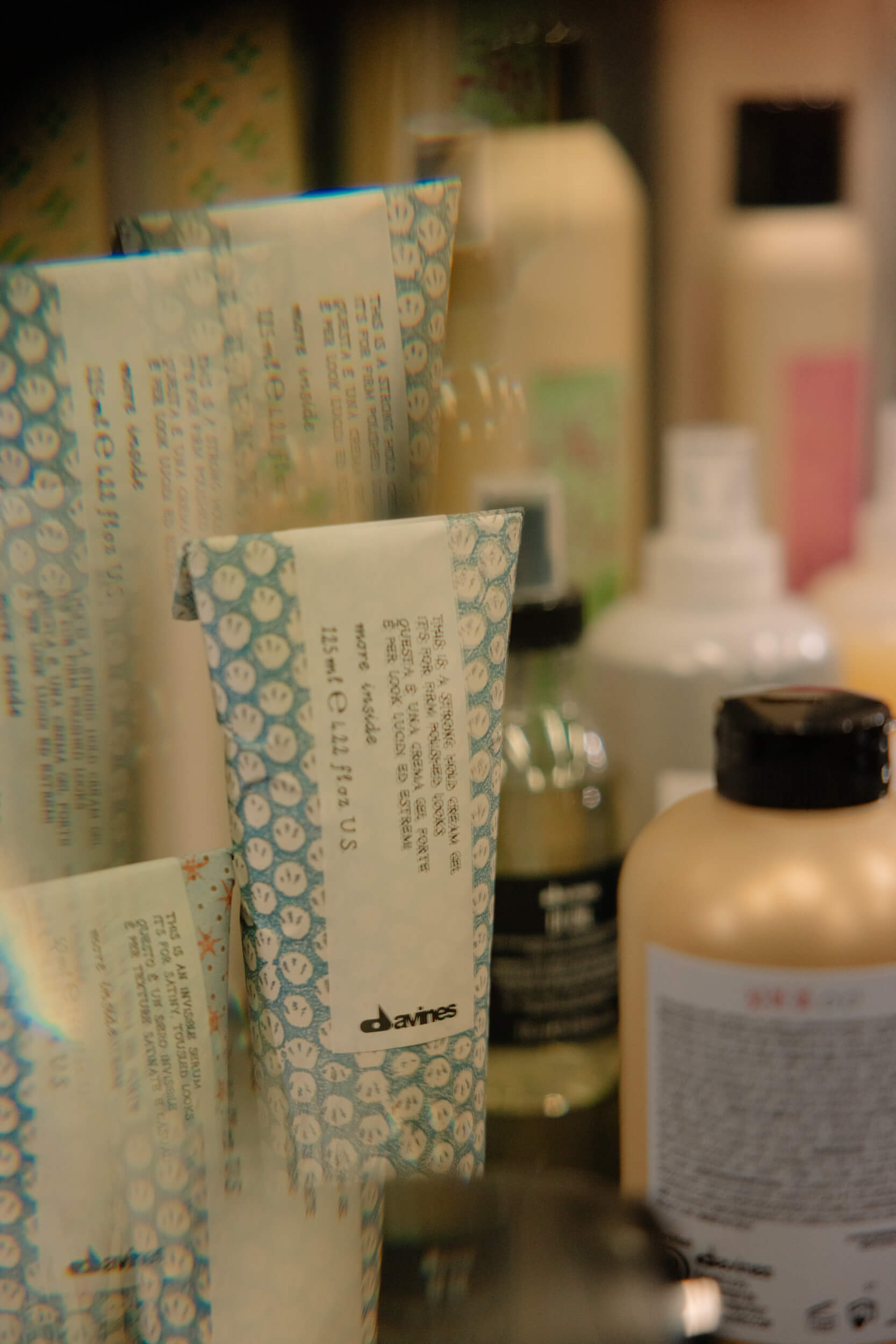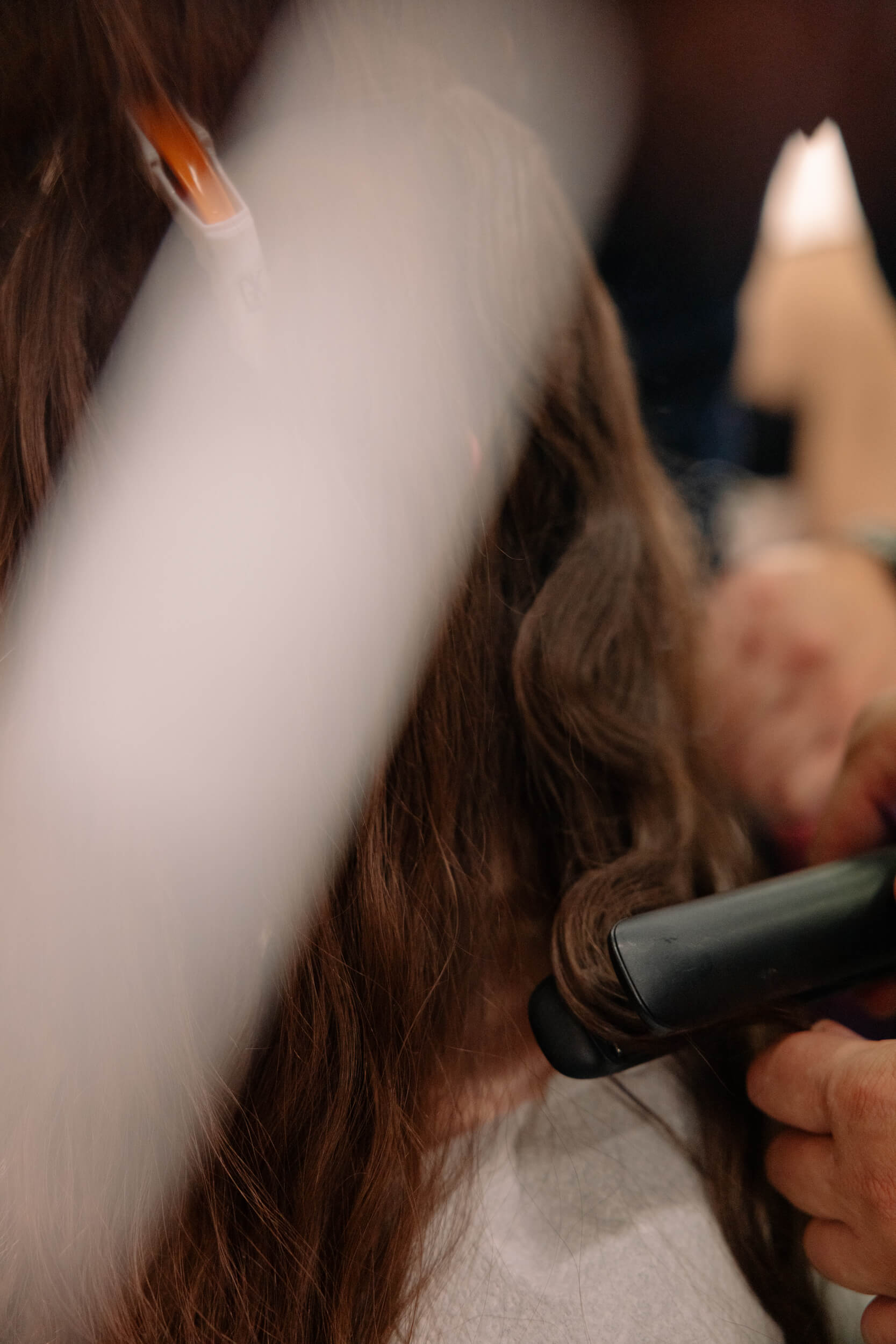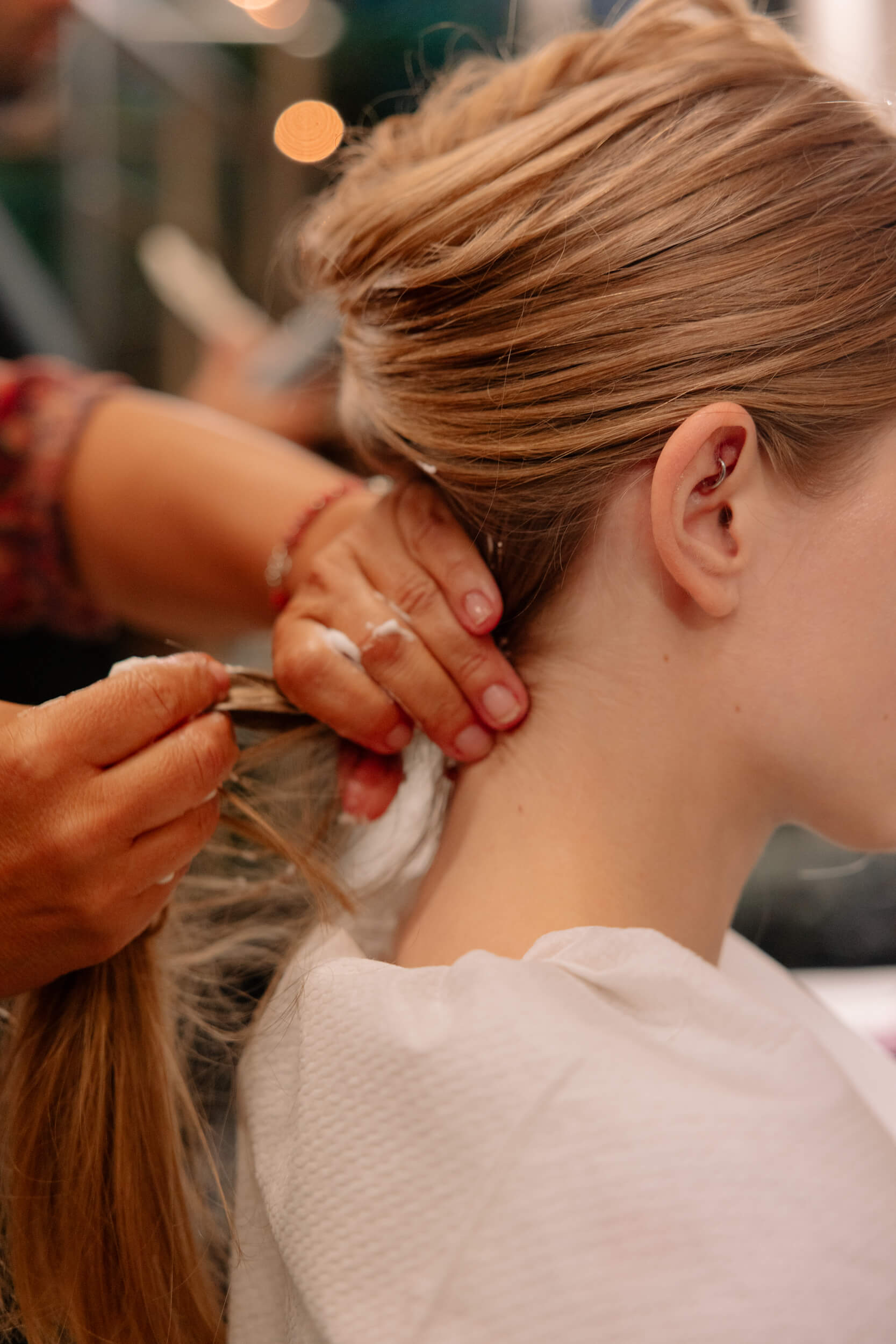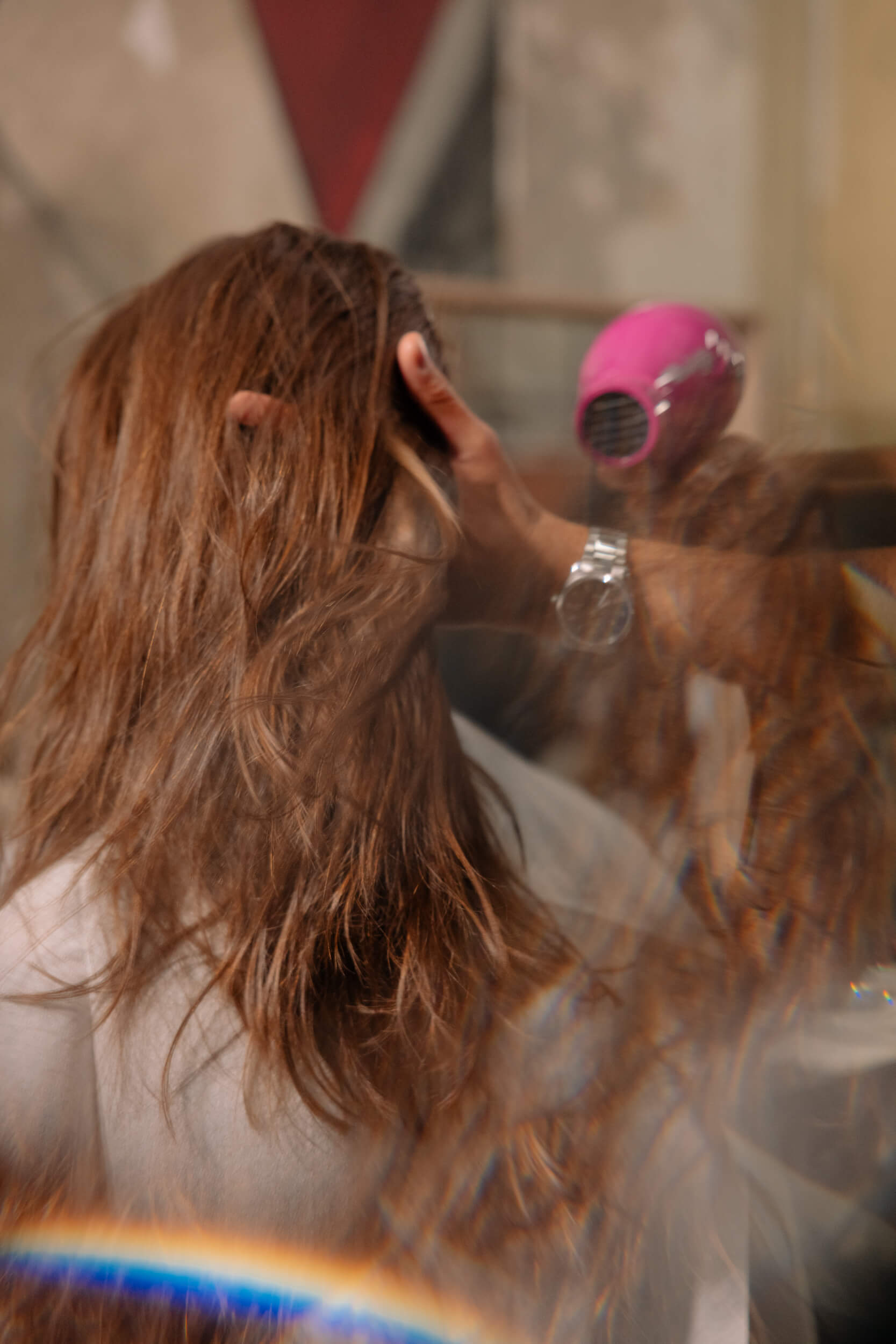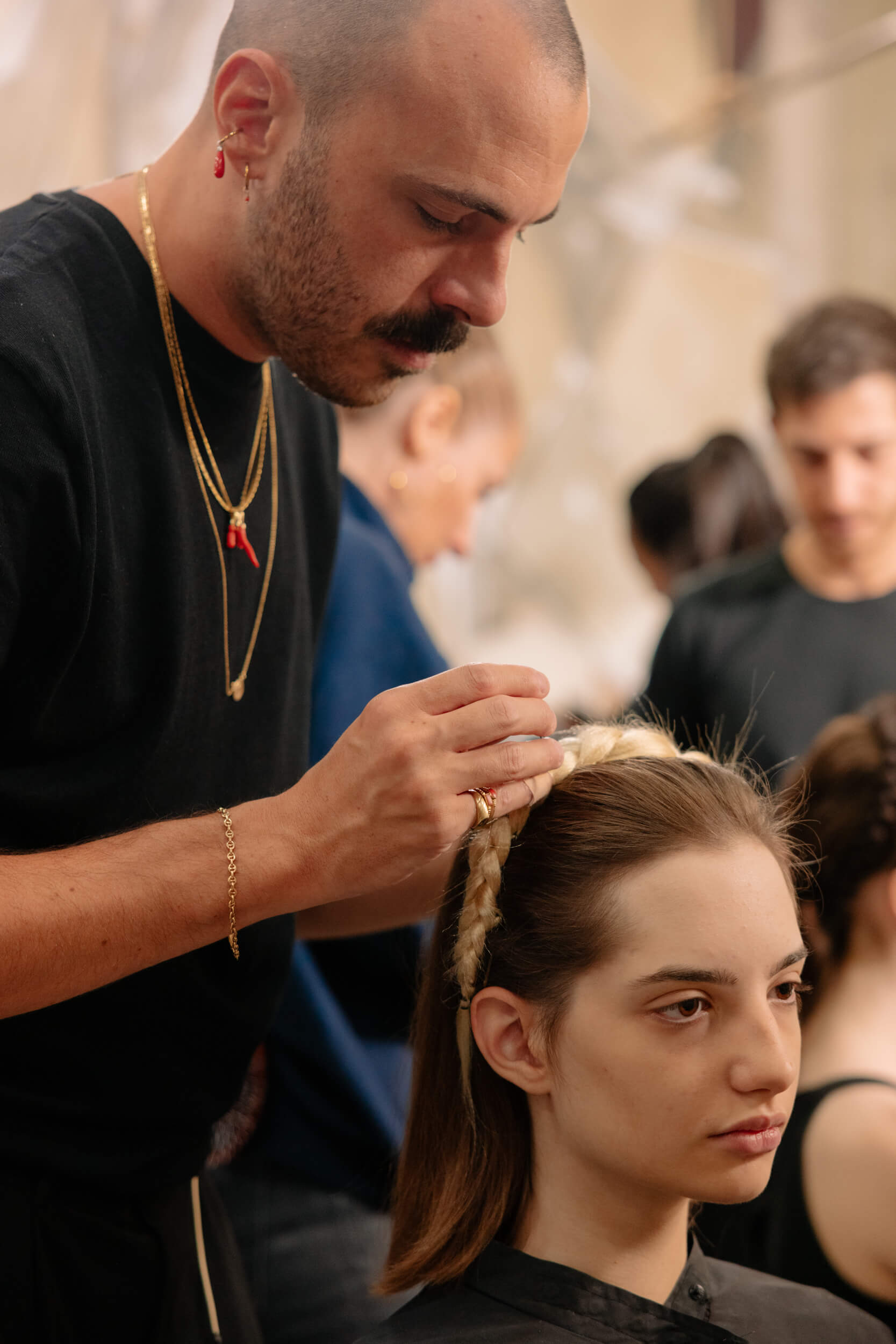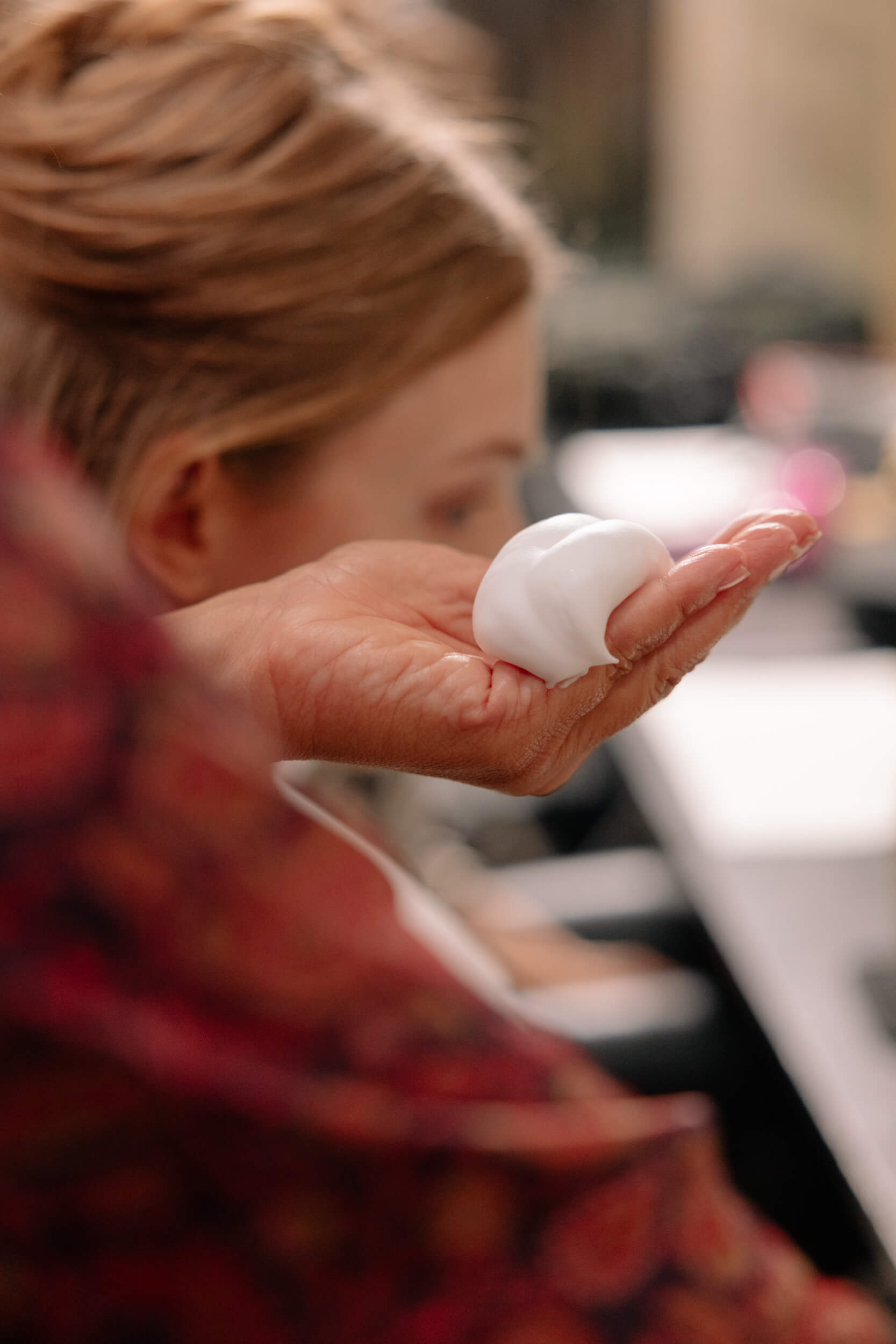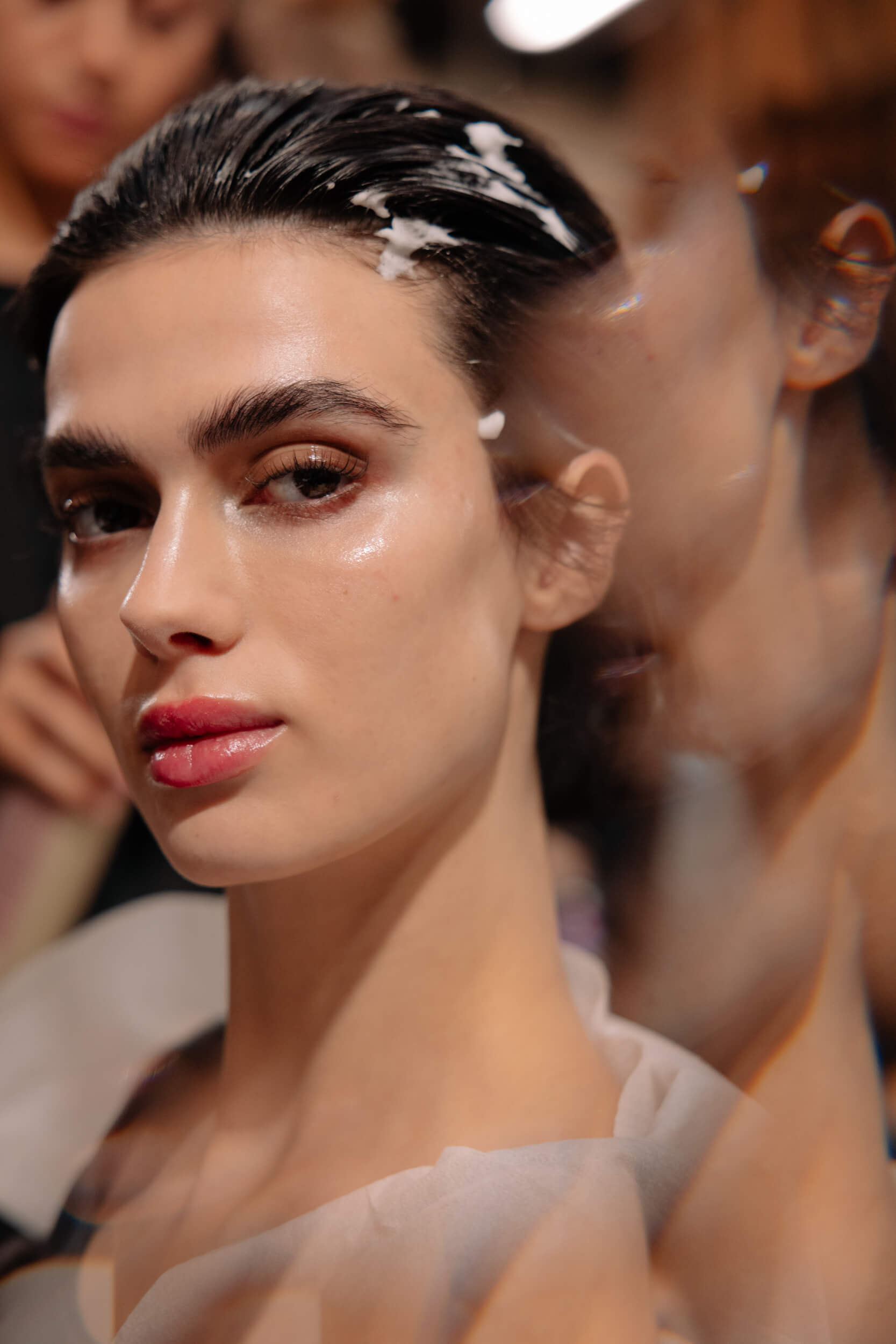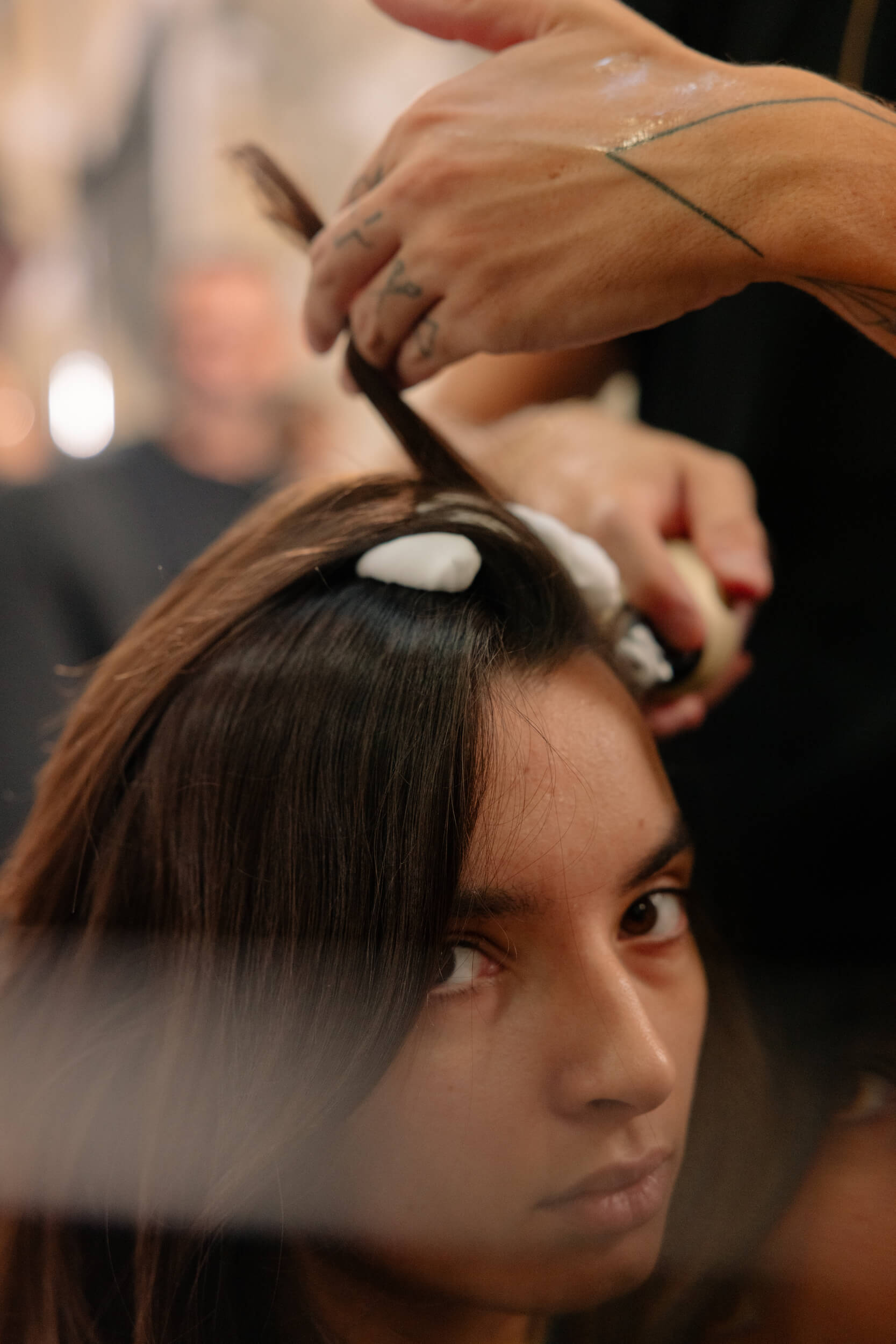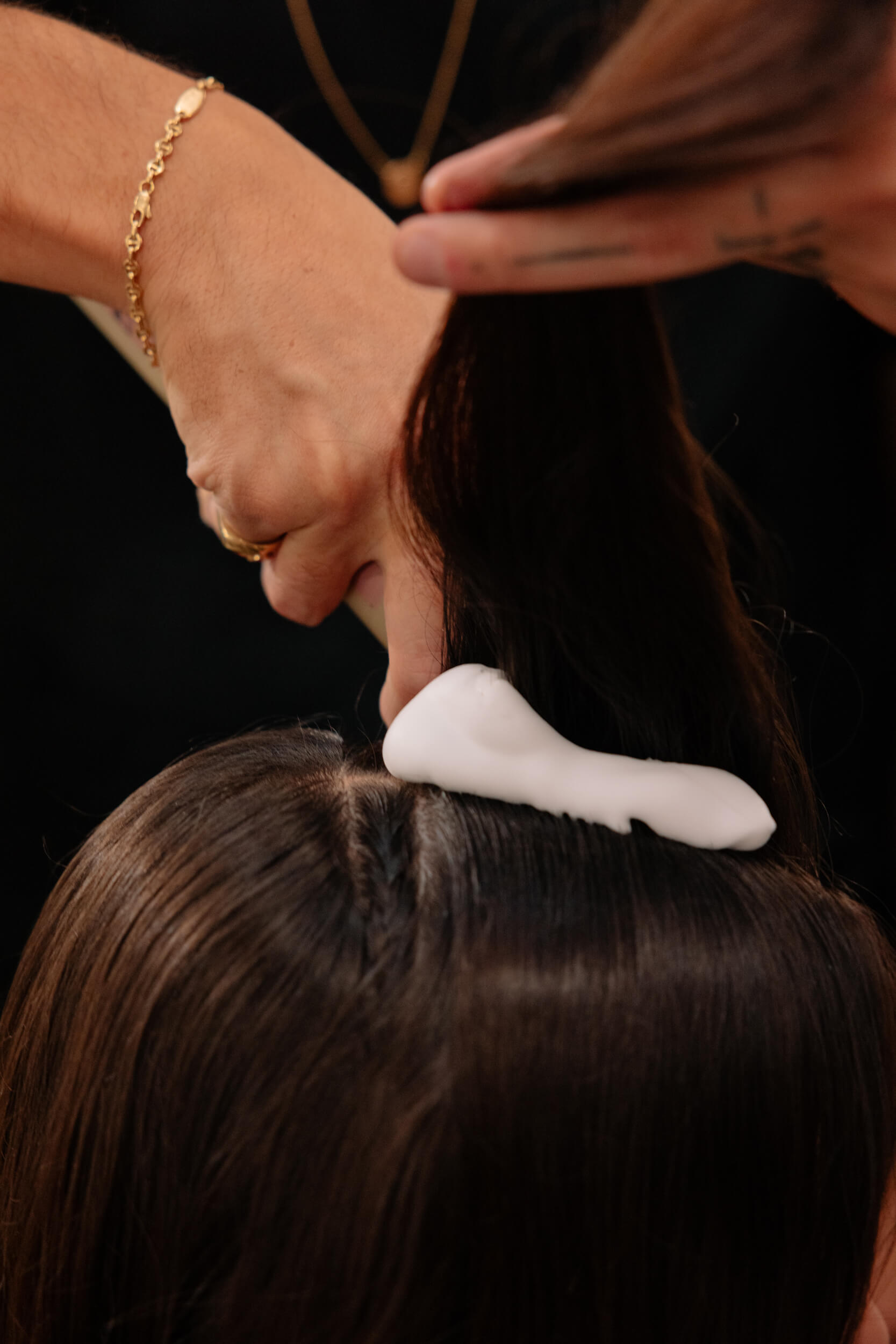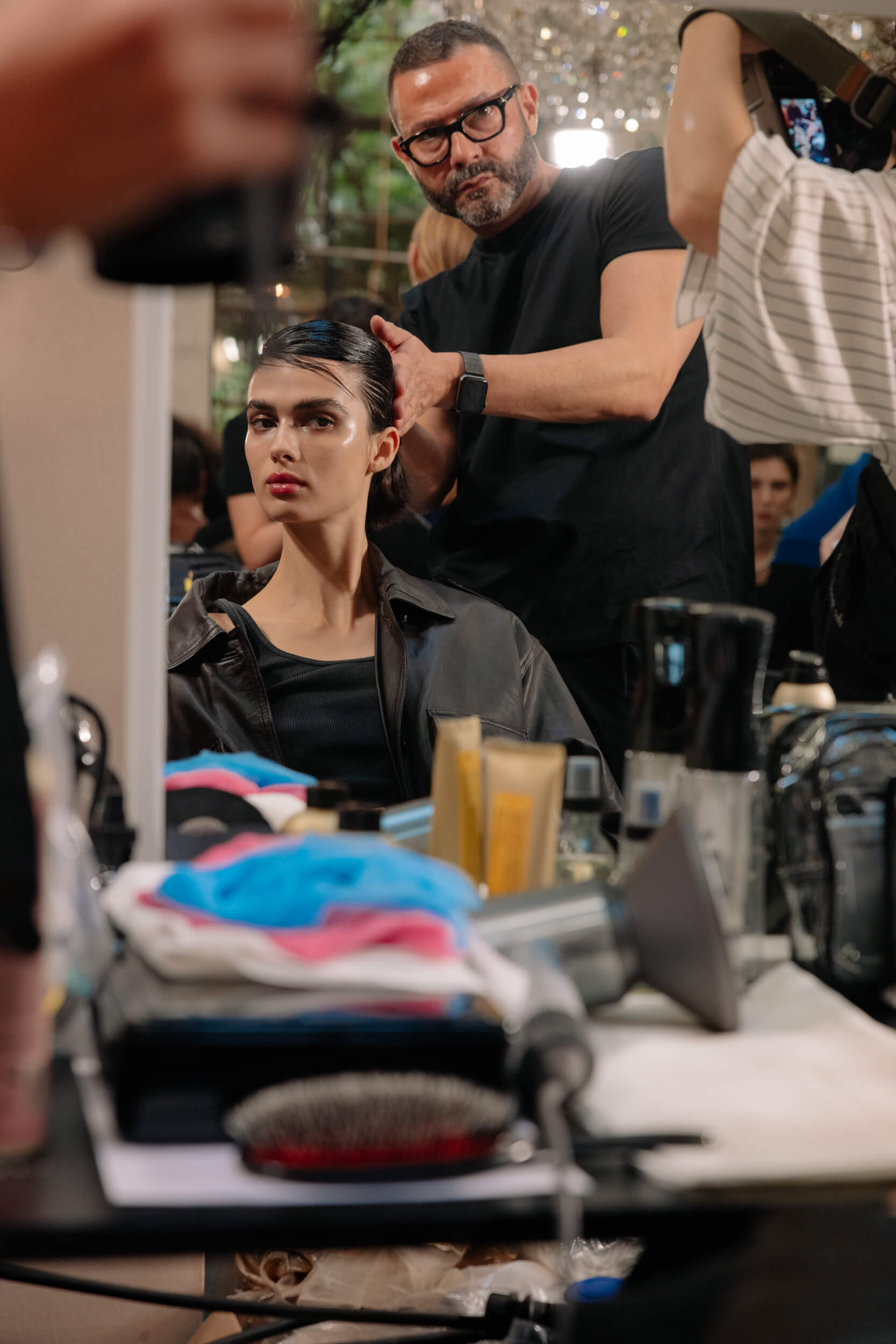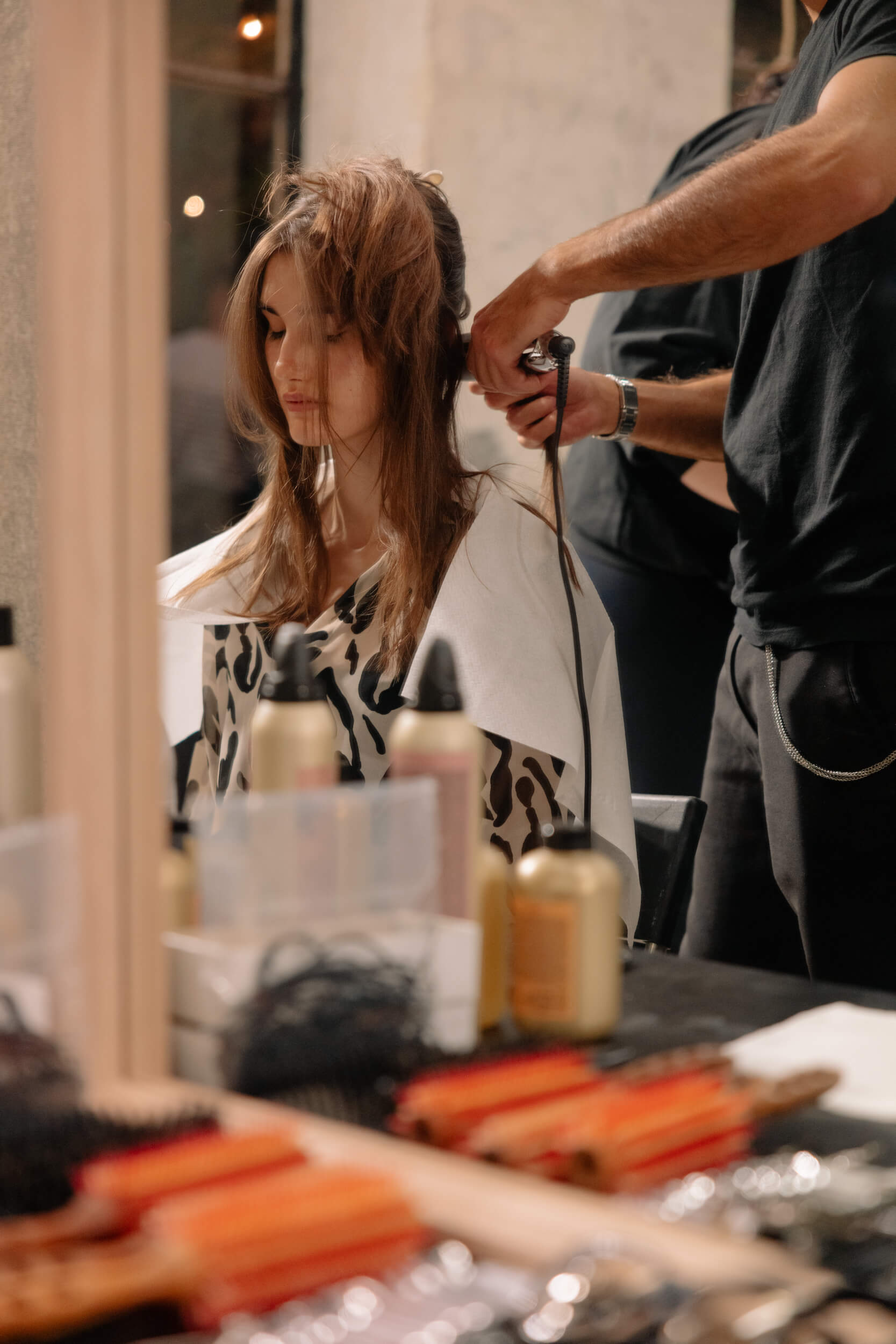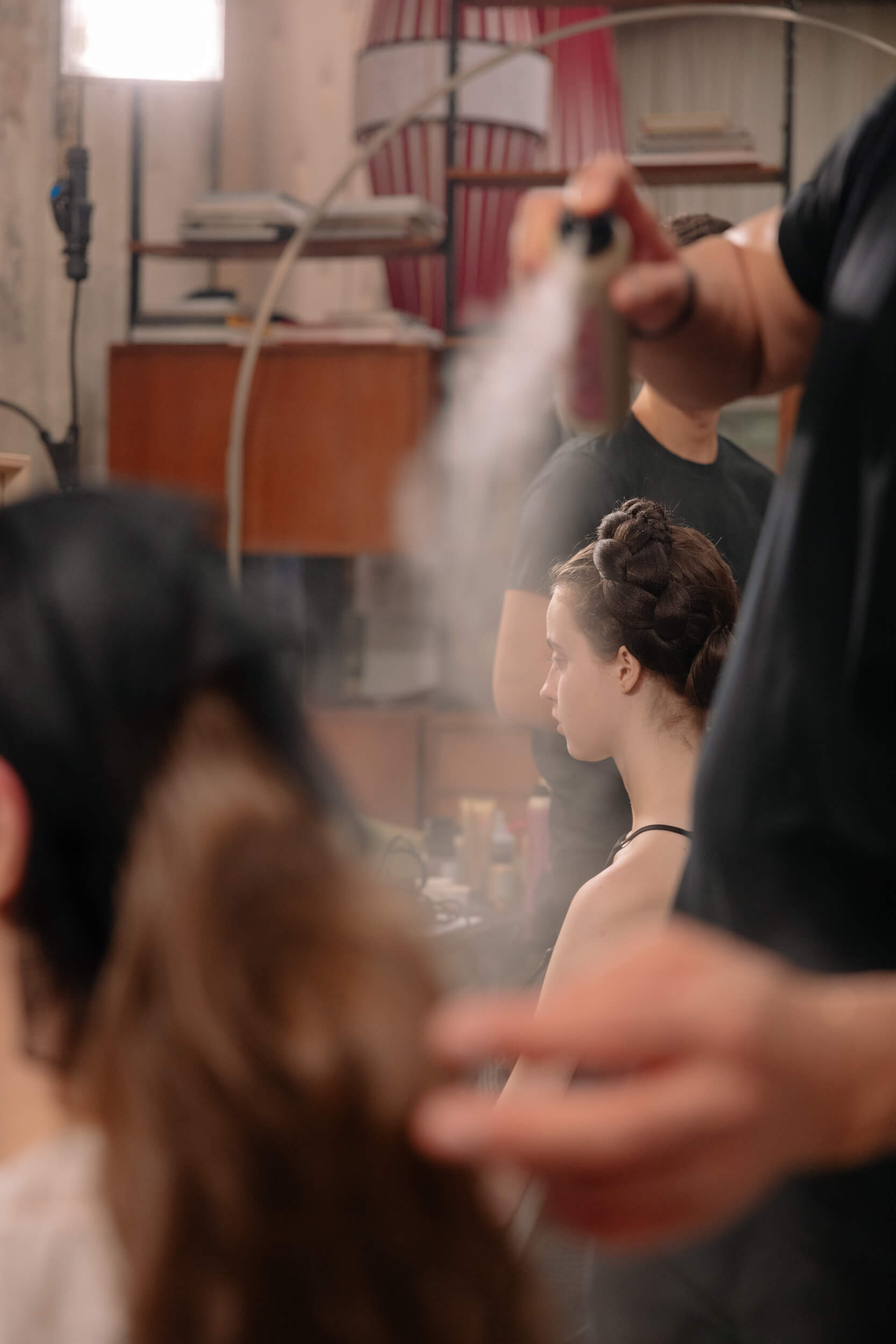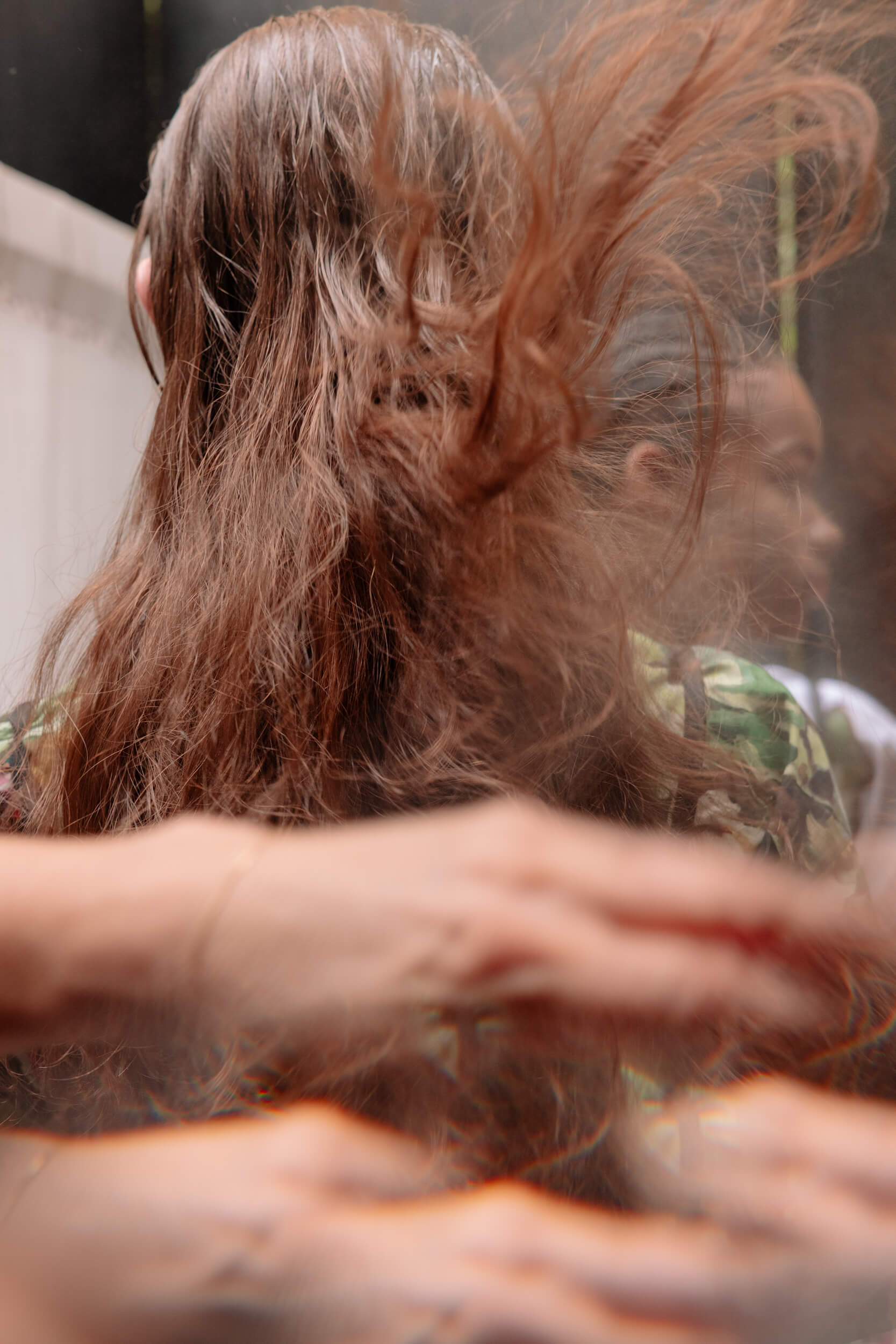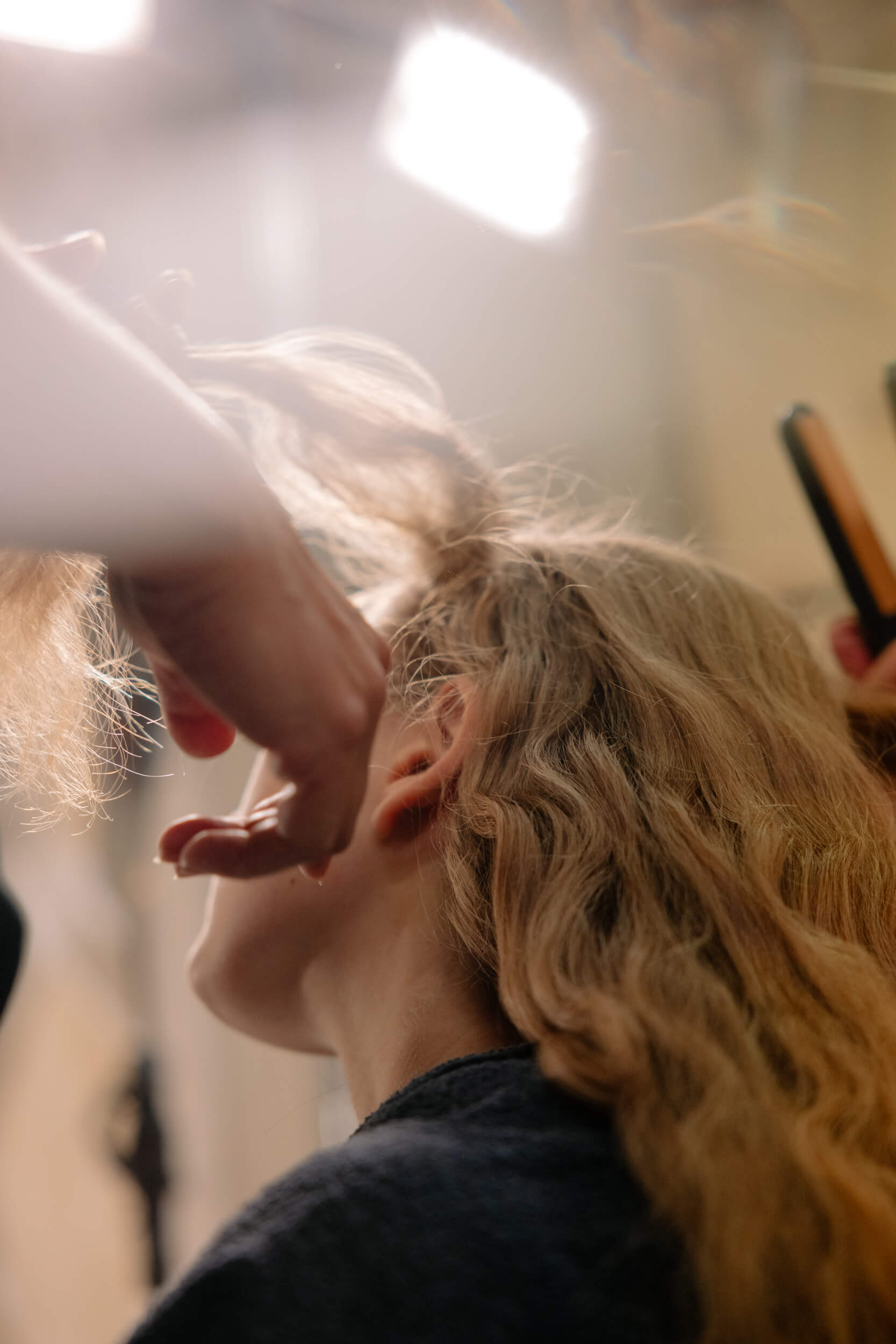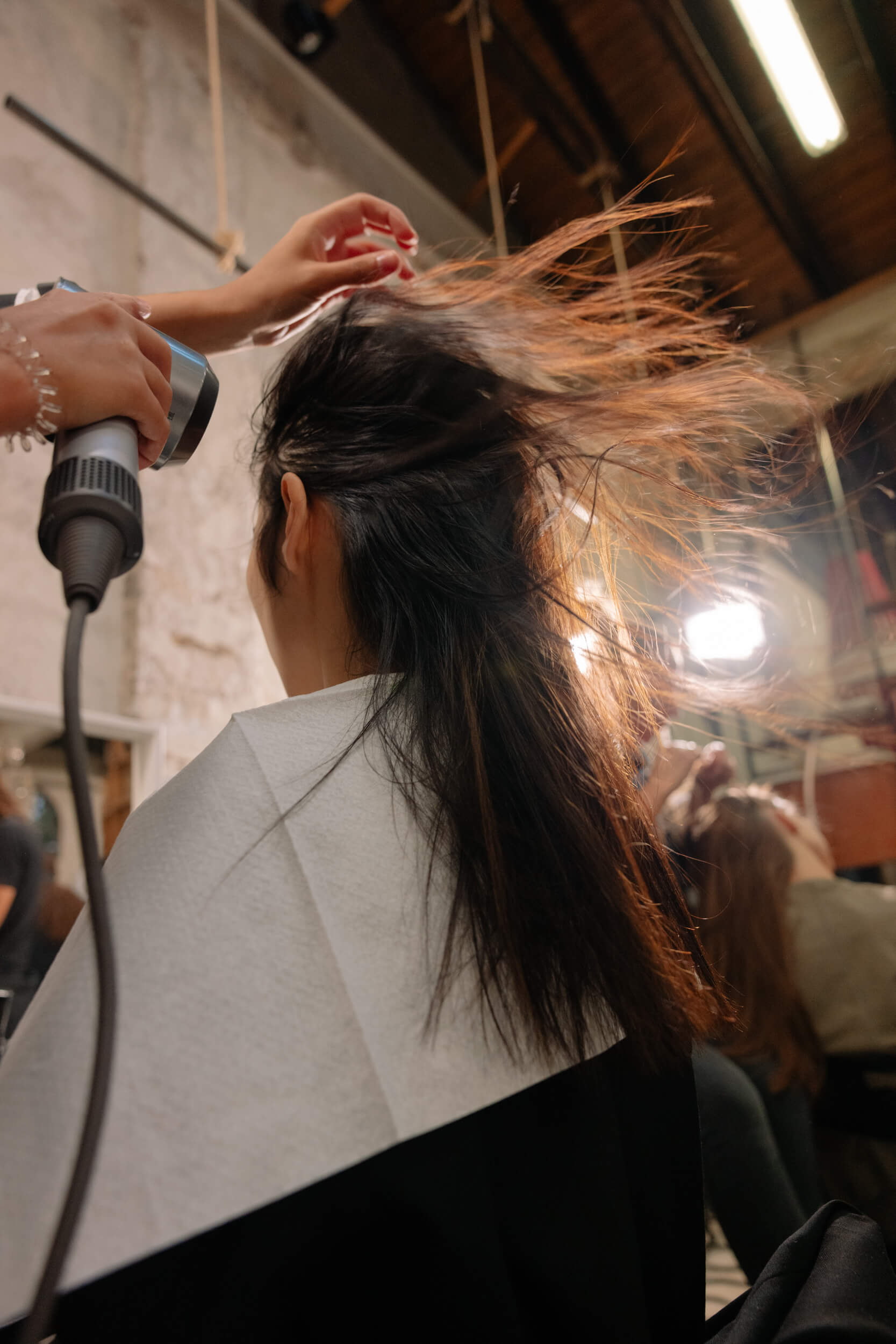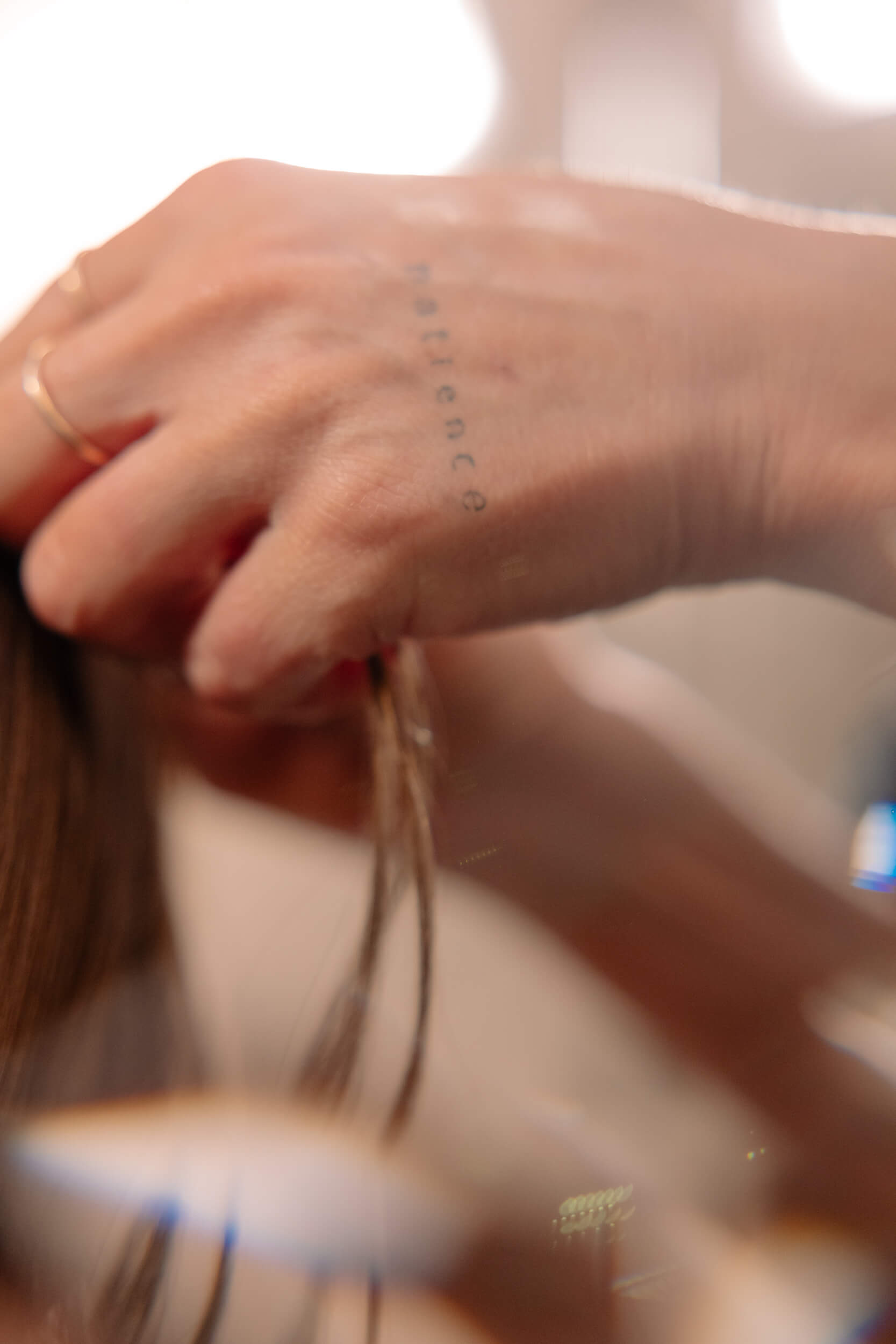 Also for hairdos, the world of opera and nature triumph; to get this result, Davines' must products were of course used: This is a Medium Hold Modeling Gel (a hydrating gel for structured, shiny and reworkable looks), This is an Oil Non Oil (a fluid and hydrating gel which works against frizzy hair for natural looks and textures), This is a Shimmering Mist (an aerosol, anti-frizz, shiny spray, which makes hair shiny and gives a velvety texture), and products with marine salt for men and short hair (to give hair thickness and volume). 
A story within the story, in other words, wanted by Marras, conveyed by the looks and emphasized by the hairstyles: a breathtaking triumph of art and beauty.