Imagine leaving for a journey between Sardinia and Japan to discover the purest and most honest meaning of love, art, and tradition, of those values that grant life its meaning. Now, imagine living it without ever leaving a theatre, namely the Teatro Elfo Puccini in Milan: welcome to the world of the Marras fashion show SS20, where fashion turns into emotion and artistic expression.
Antonio Marras SS20

MOODBOARD
__________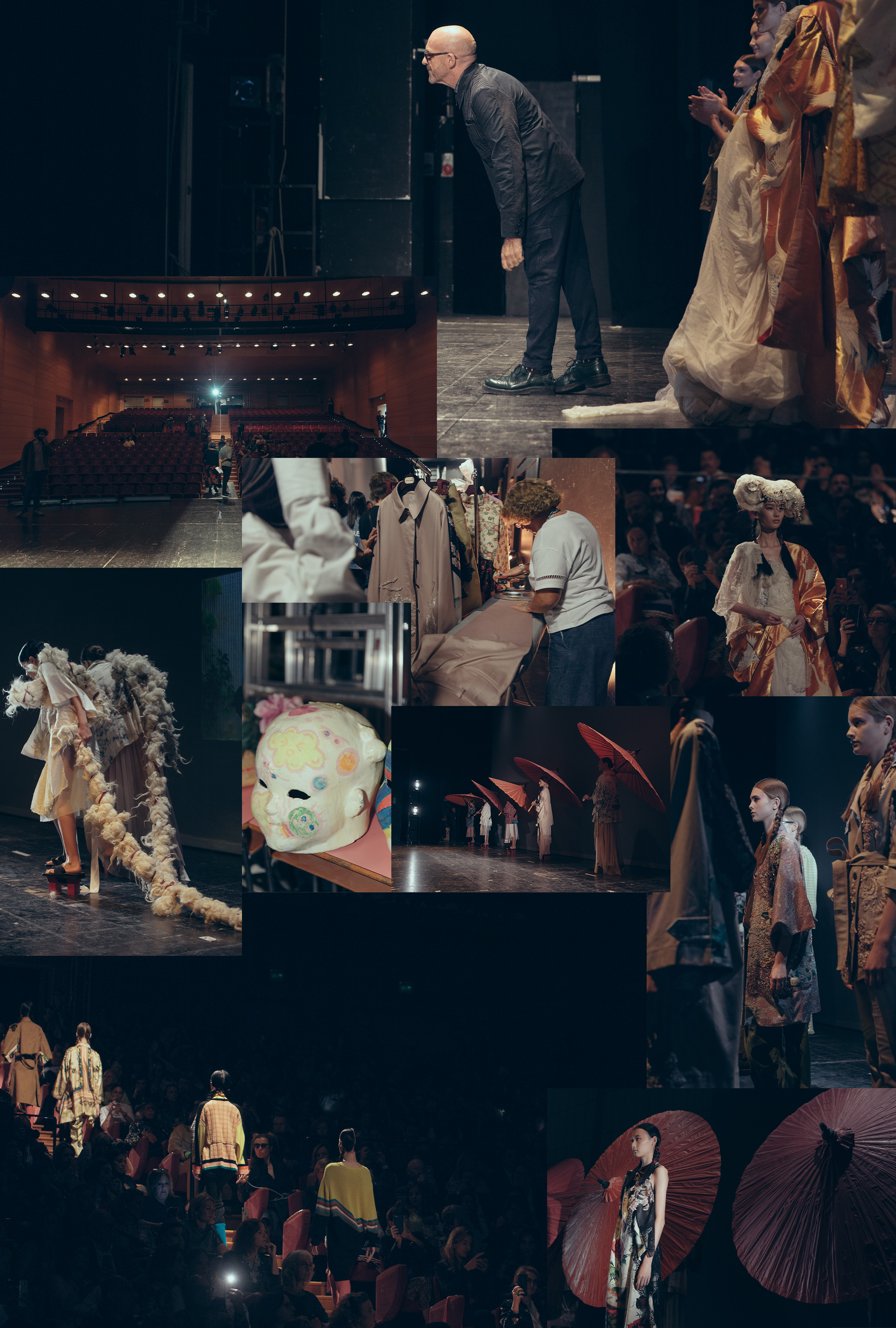 The fictional encounter between the Sardinian shepherd Baingio and the Japanese princess Shiro, that will bloom in mutual love, lays the foundation of the theatrical performance staged by Marras, a representation that turns models into the protagonists of a story made of clothes and musical intervals, of lights, shadows and animations that capture all the senses of the audience.
Sardinia and Japan find their synthesis in the fabrics, embroideries, inlays, designs, headpieces and in the poetic color combinations (which recall the shades of the earth and then merge into pinks and blues). Kimonos become the characterizing element of the collection and are carefully revised, cut out and enriched by Sardinian embroiderers. Next, we find winding and comfortable lines, soft outfits and feminine shapes that serve as a palette for traditional Japanese prints, which are sometimes modernized, and for references to Sardinian culture.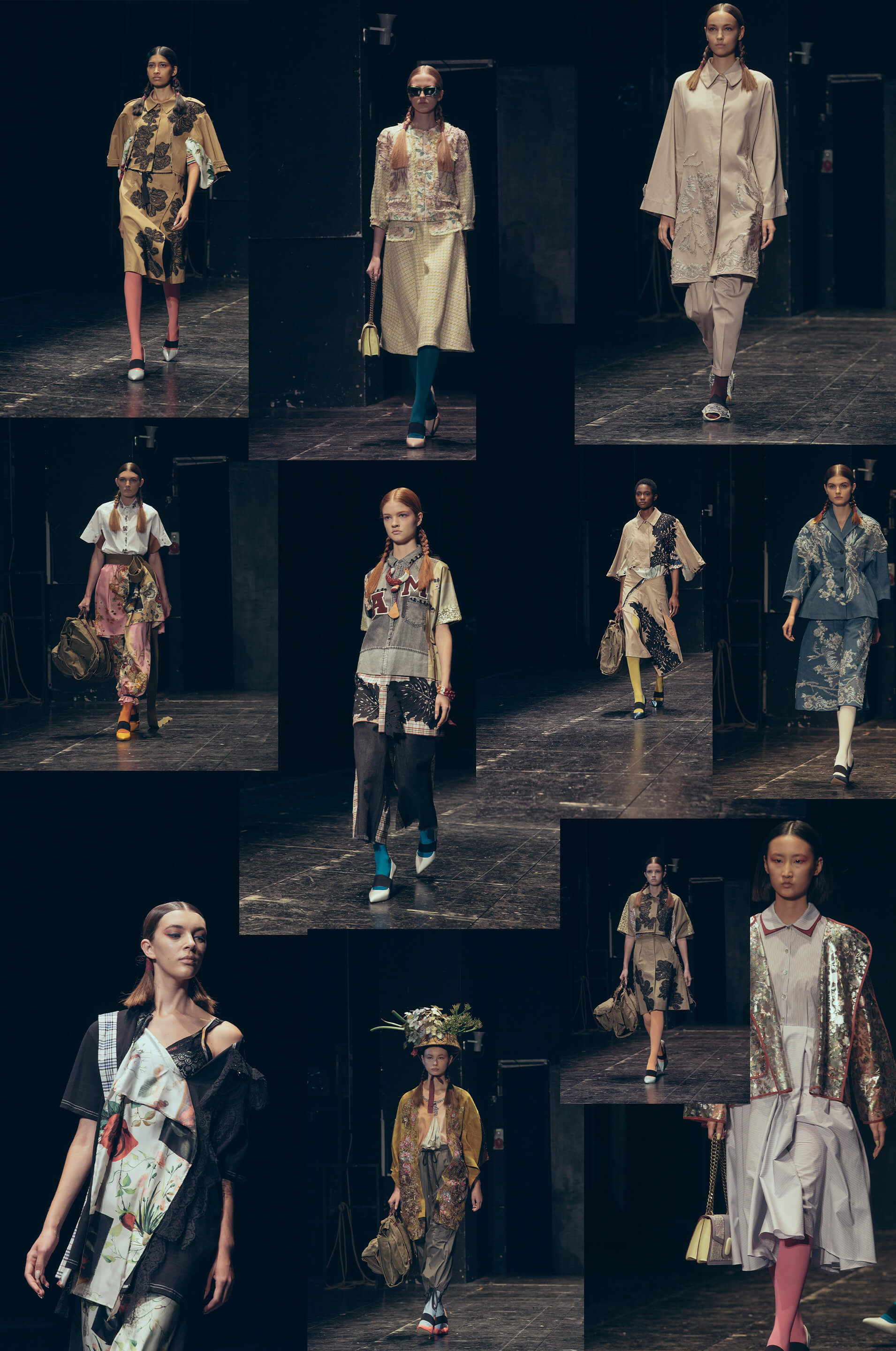 Antonio Marras SS20

CLOSE UP
__________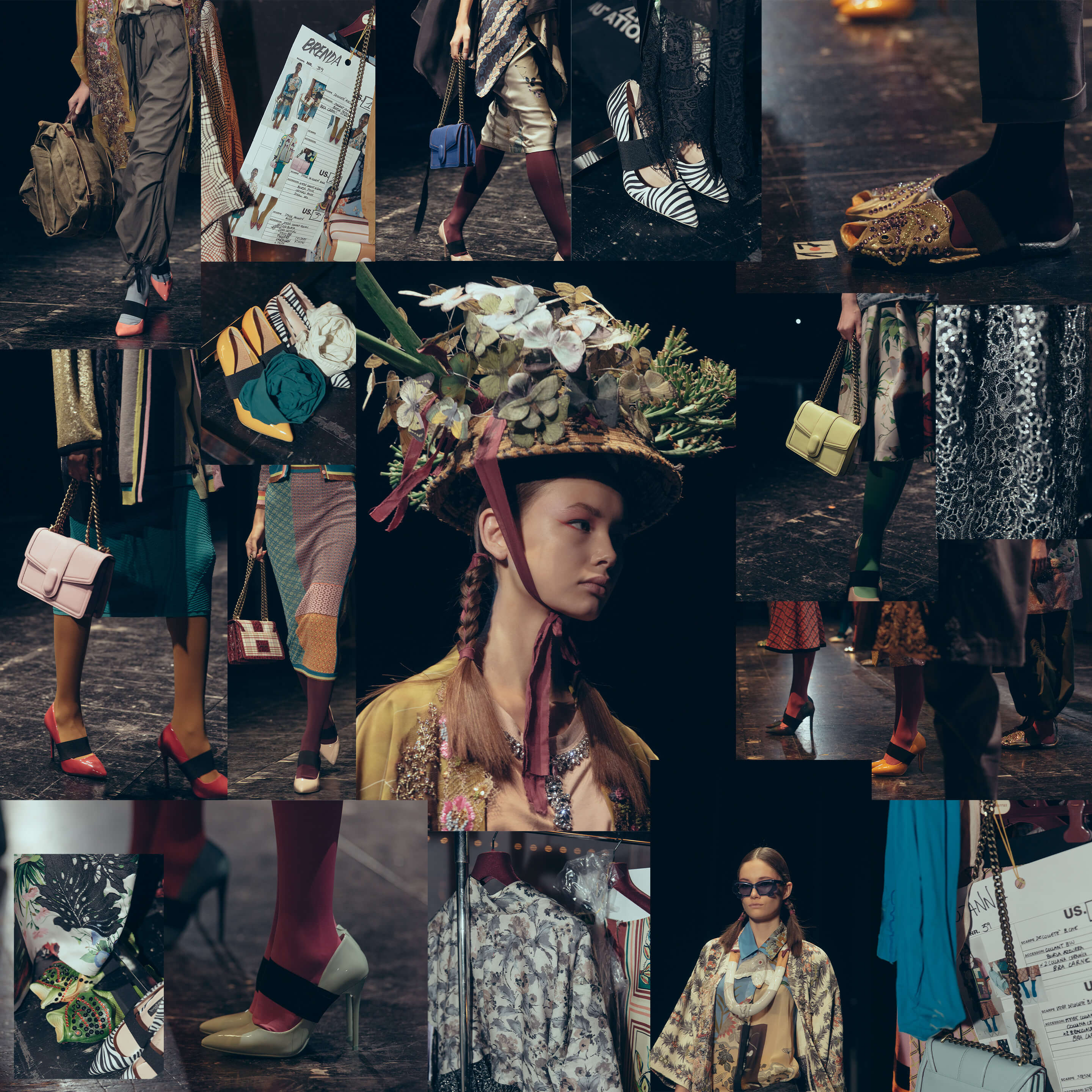 The marriage between East and West (or, more accurately, Sardinia) gives life to the most vivid triumph of details, which adds expressiveness to every look: flowery hats, overlapping prints (geometric, floral, traditional and decorative), a hint of lettering, Japanese masks, retro glasses and special fish-shaped shoes transform the outfits into chapters of a story that, for the Marras' SS20 show, focuses on creativity.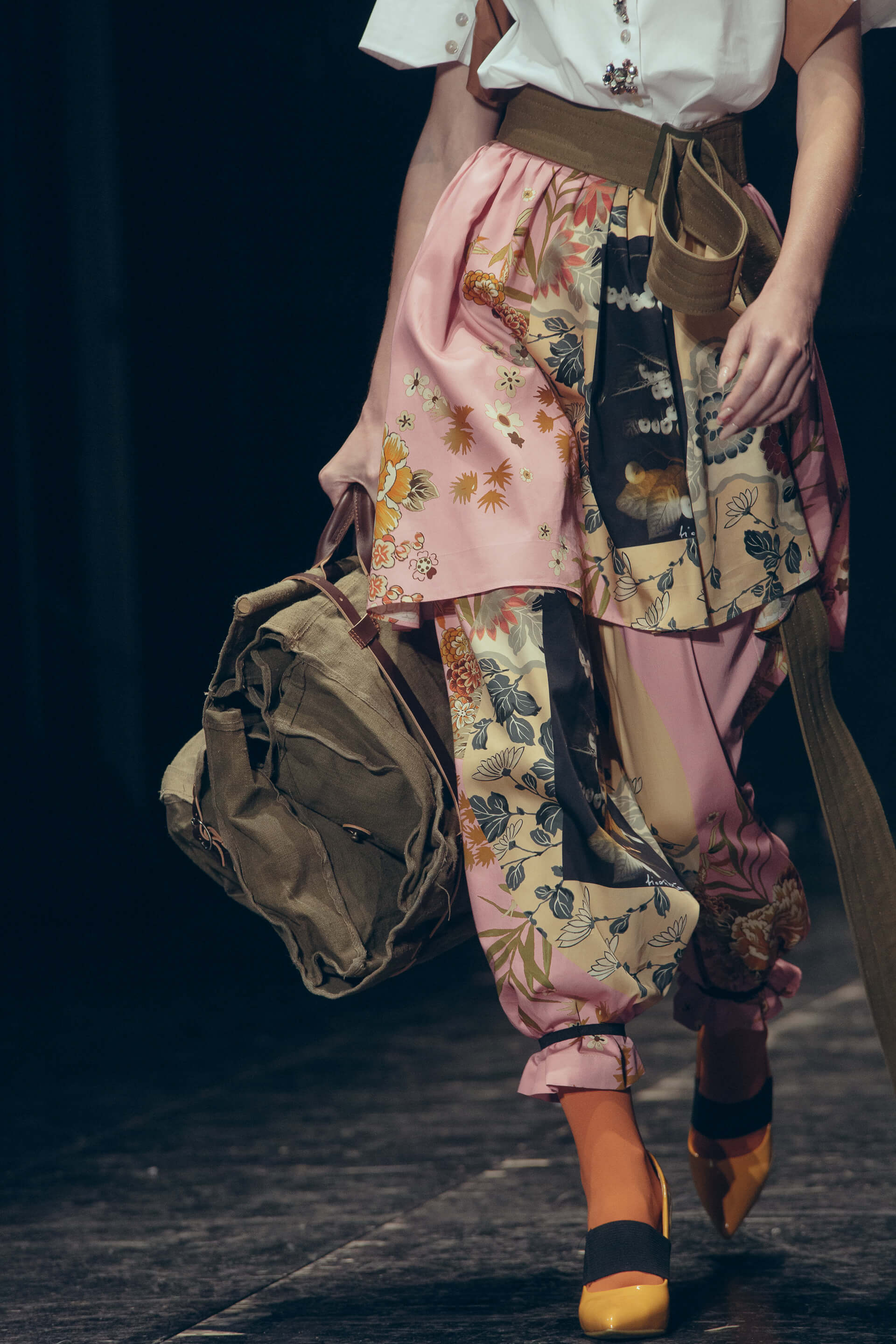 Antonio Marras SS20

OUR FAVORITE LOOKS
__________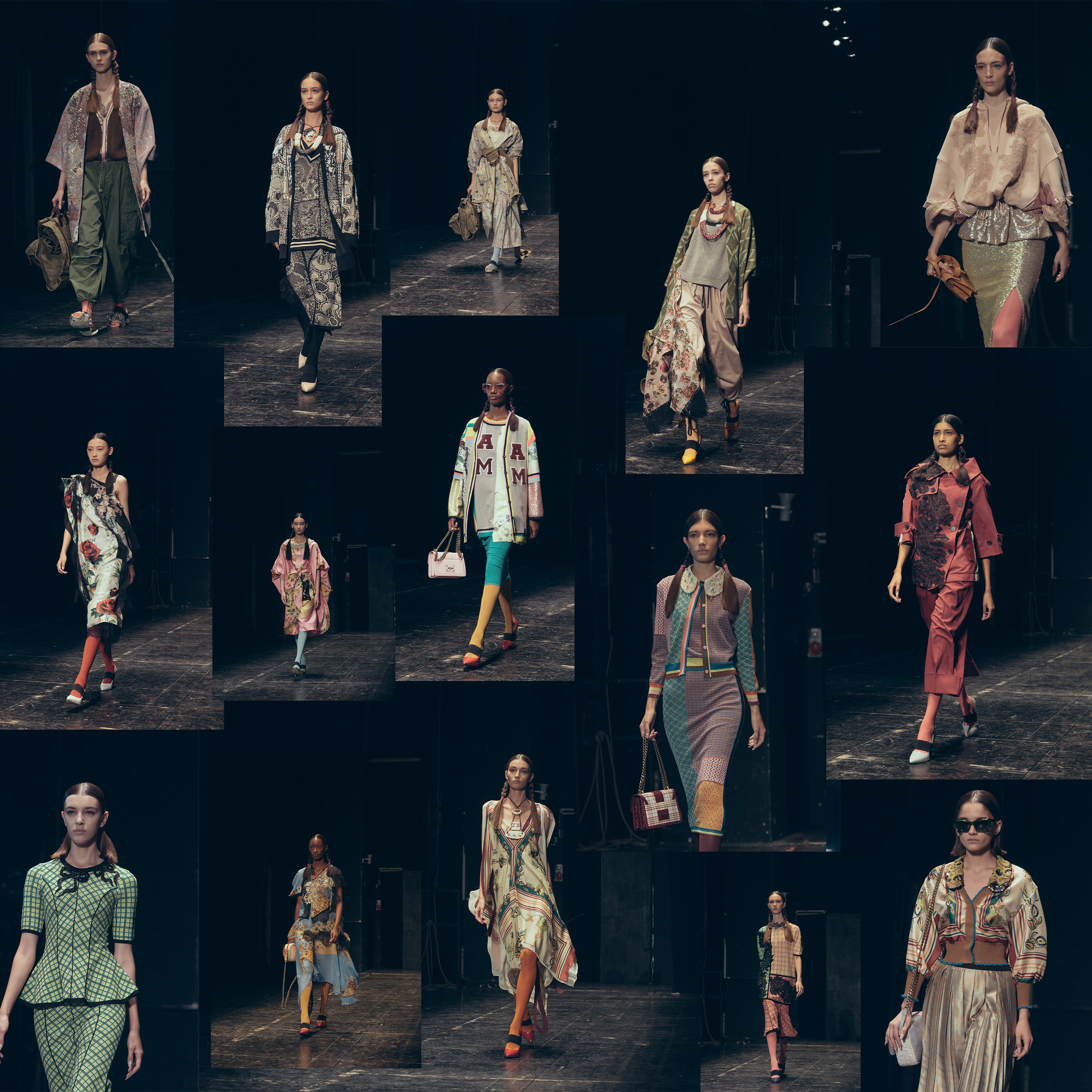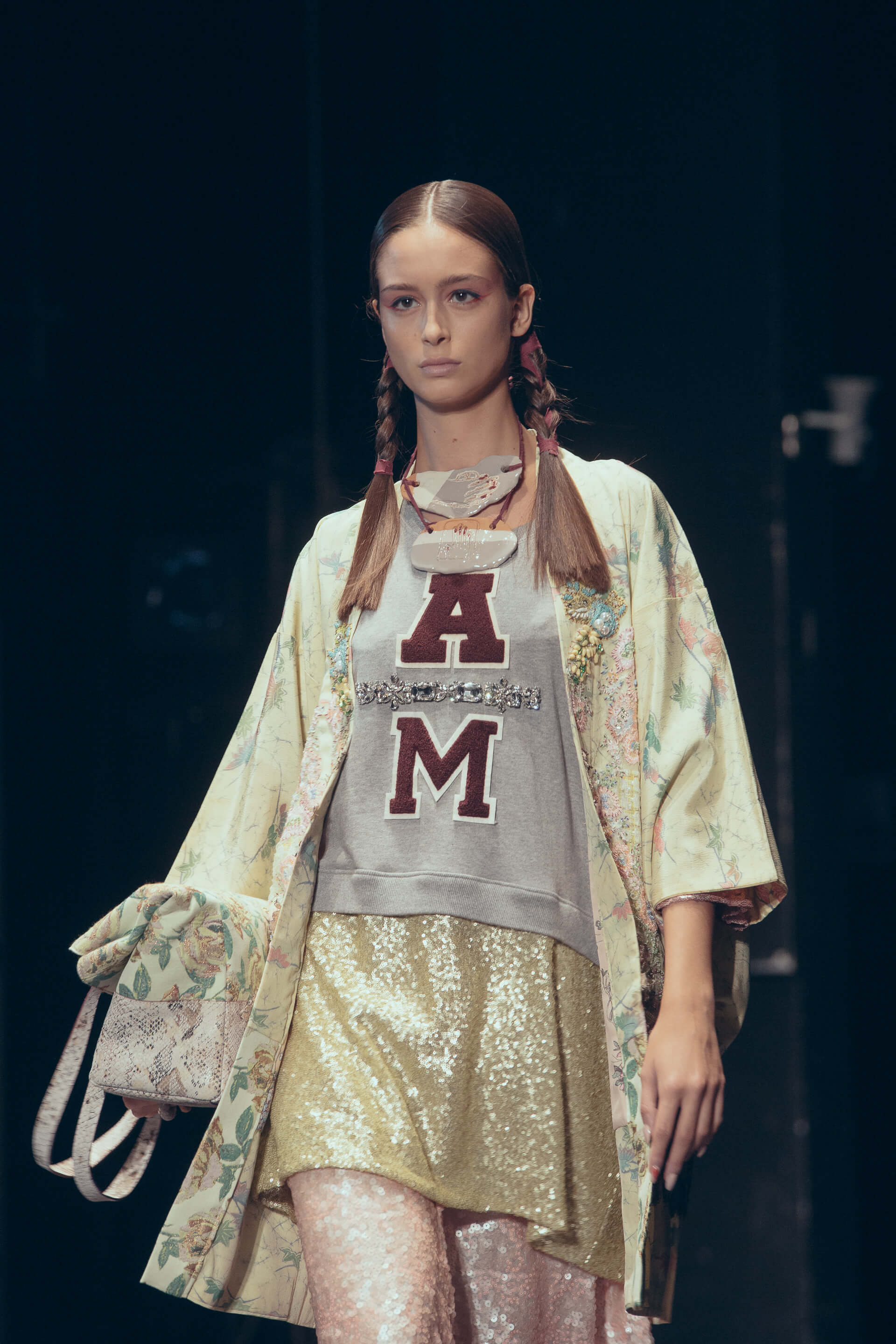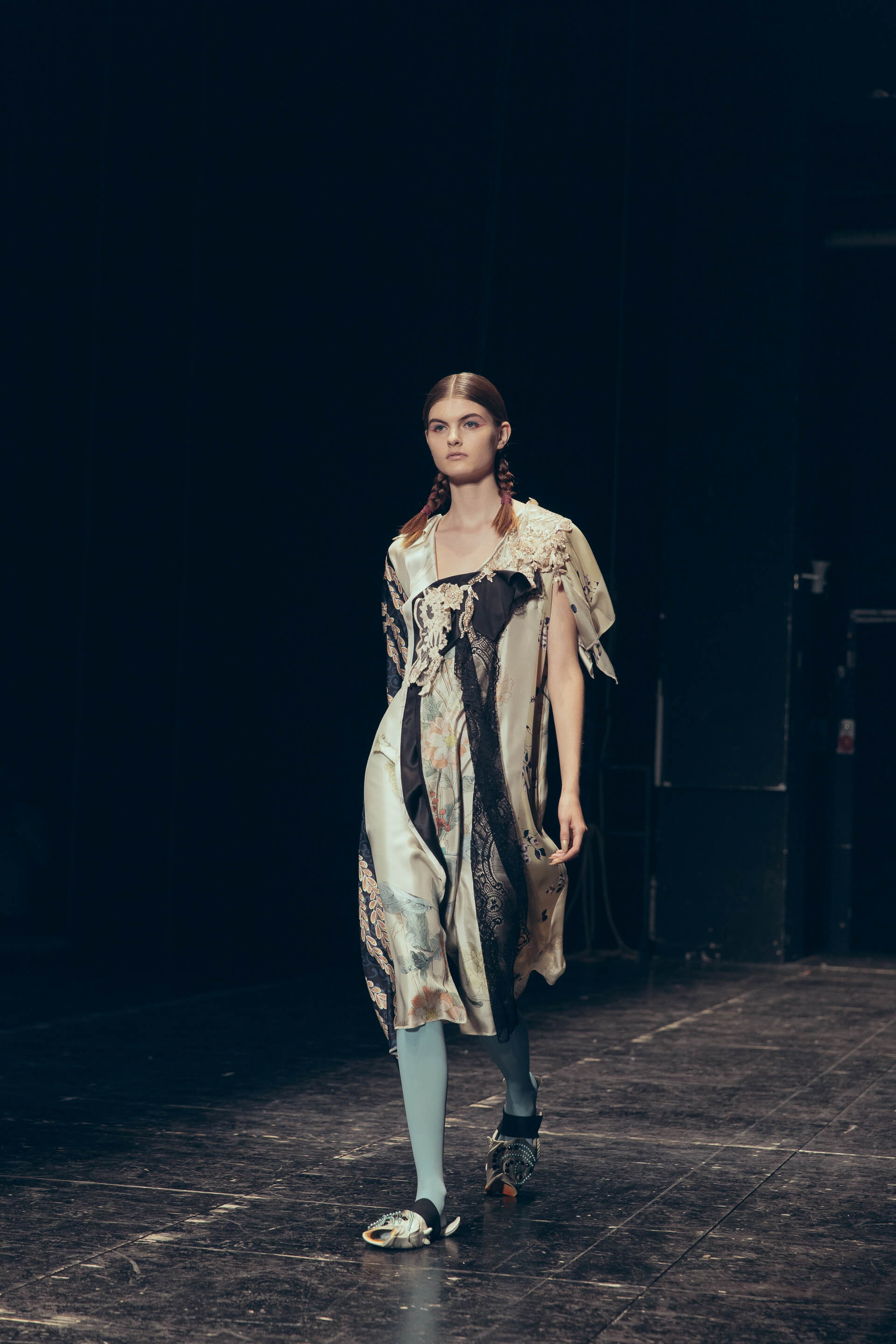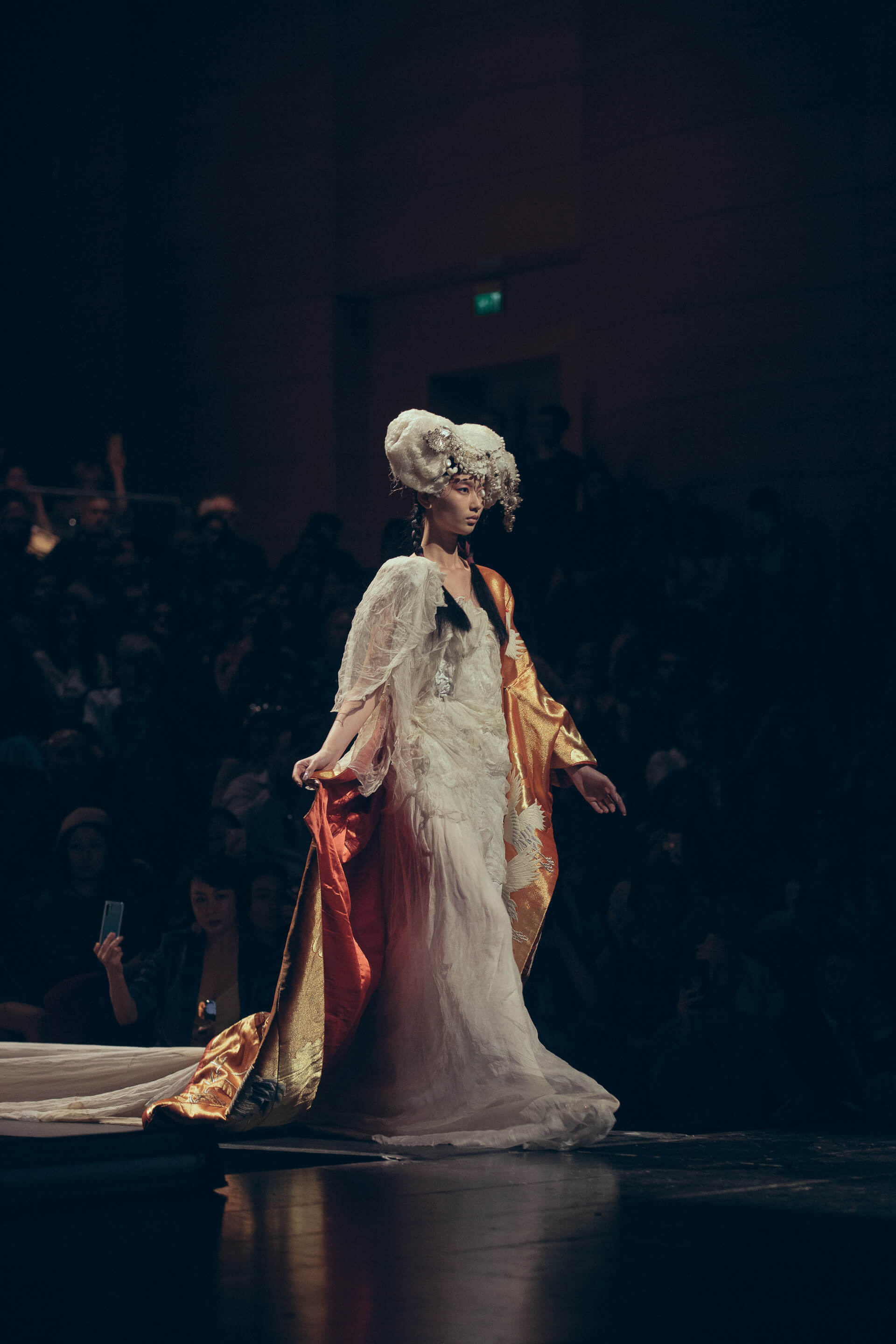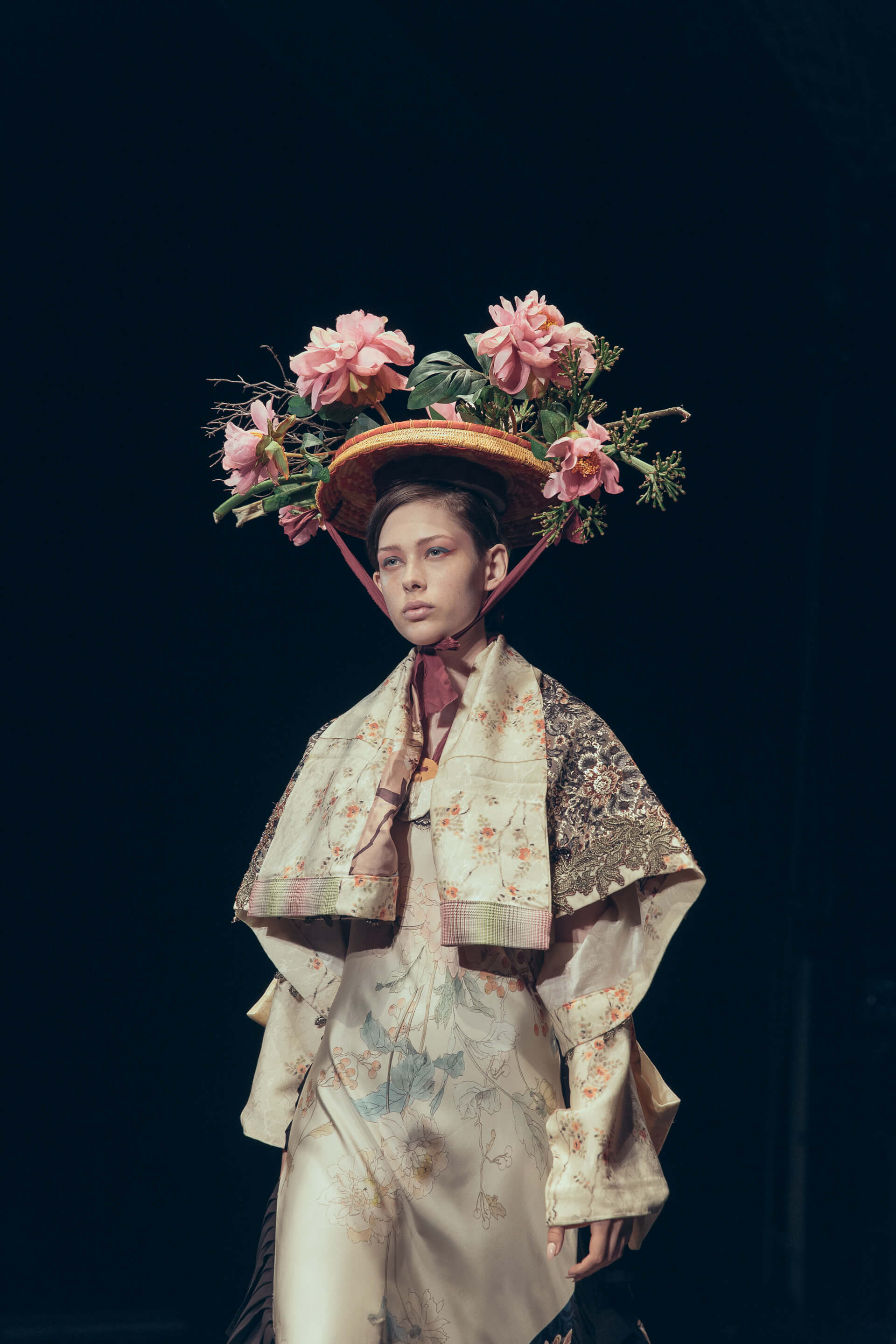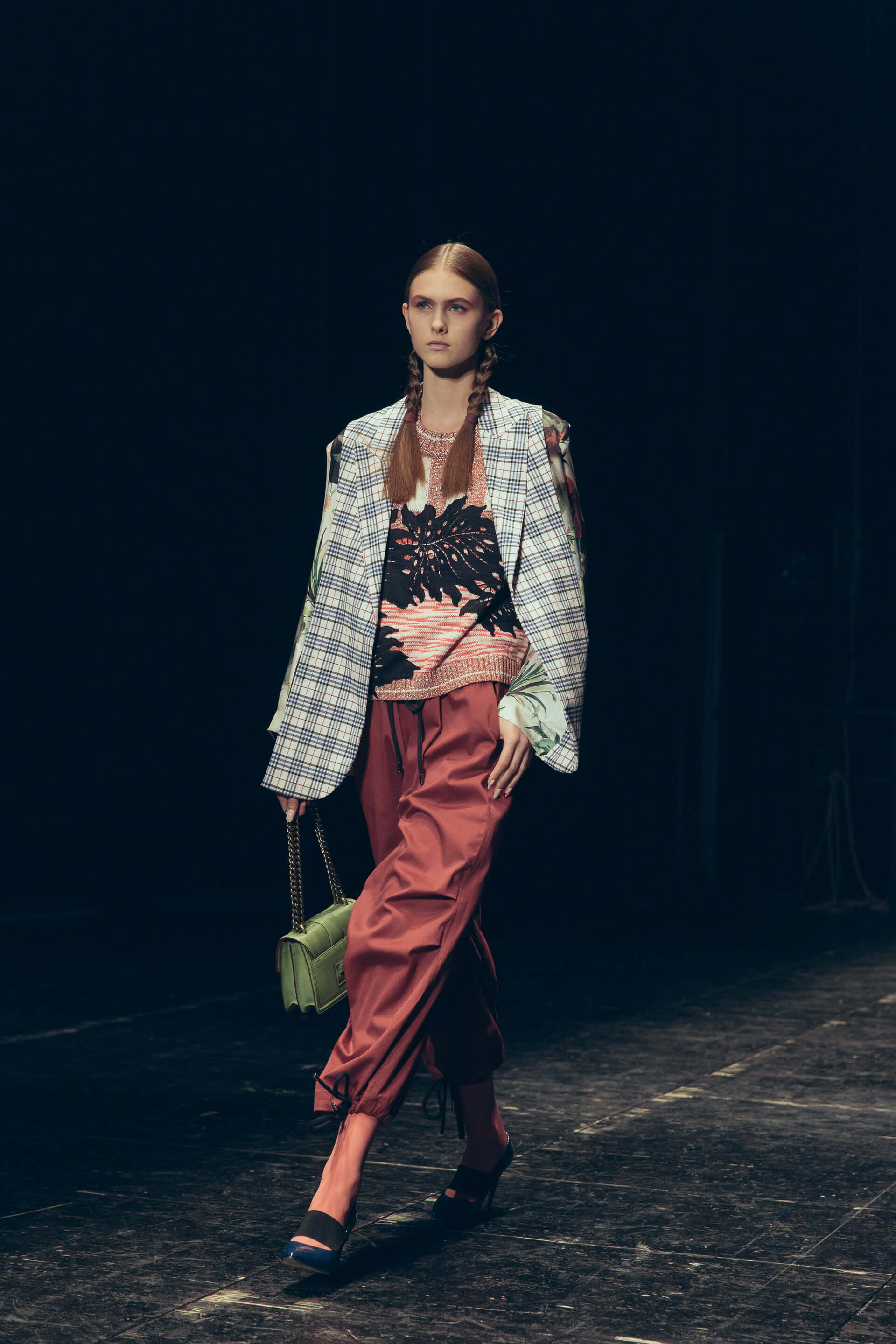 Antonio Marras SS20

BEAUTY
__________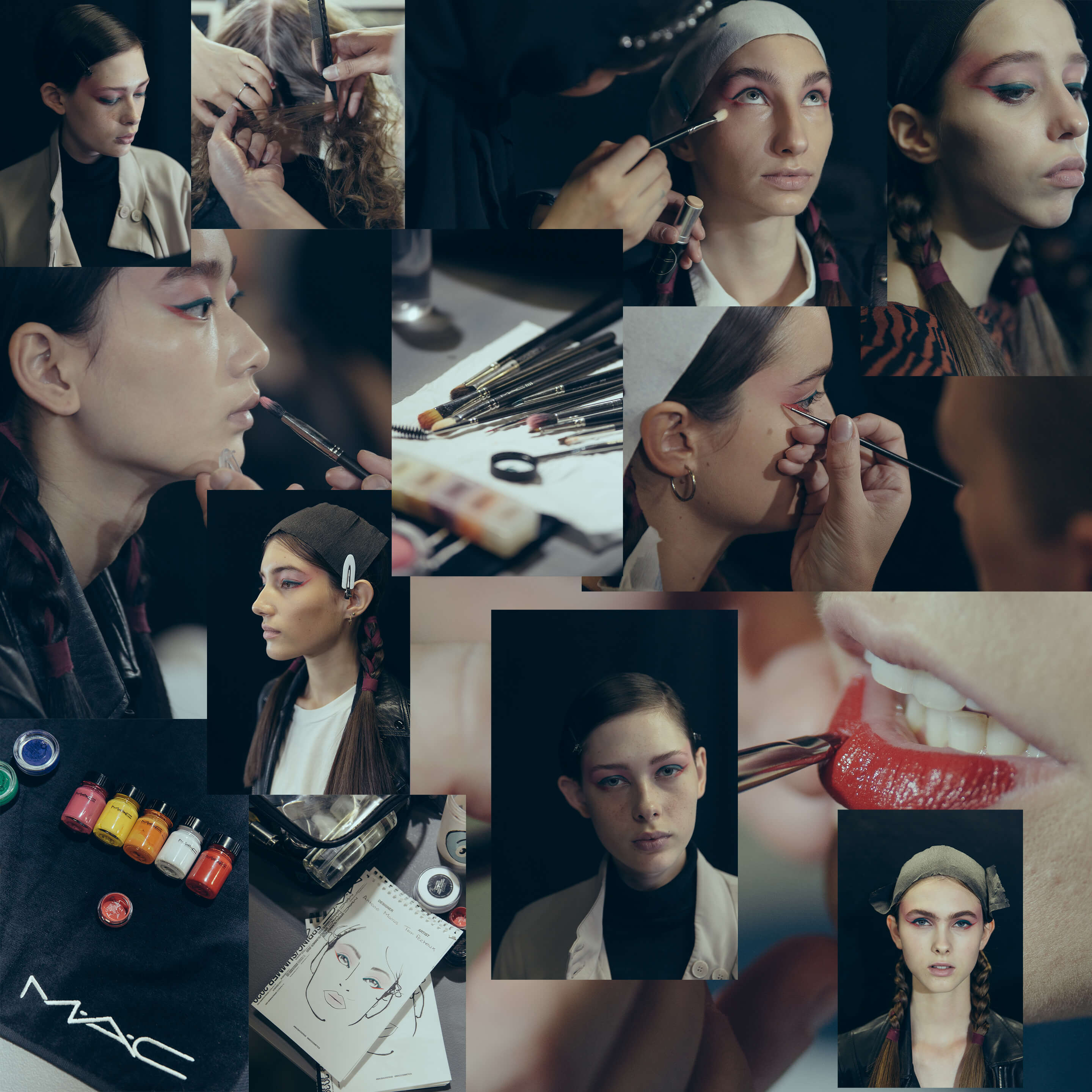 The beauty look for the show, curated by Tom Pecheux for MAC Cosmetics Italia, draws inspiration from the journey that gets the Japanese princess Shiro to Sardinia, and by all the elements that catch her eye along the way. "The skin is first hydrated with the Prep + Prime Fix + Primer before applying the Studio Moisture Cream on the whole face, while we used the Studio Fix Soft Matte Foundation Stick and the Studio Waterweight Concealer for a natural and luminous effect on the base. The eyebrows are then combed and filled with the Spiked Eyebrow Pencil.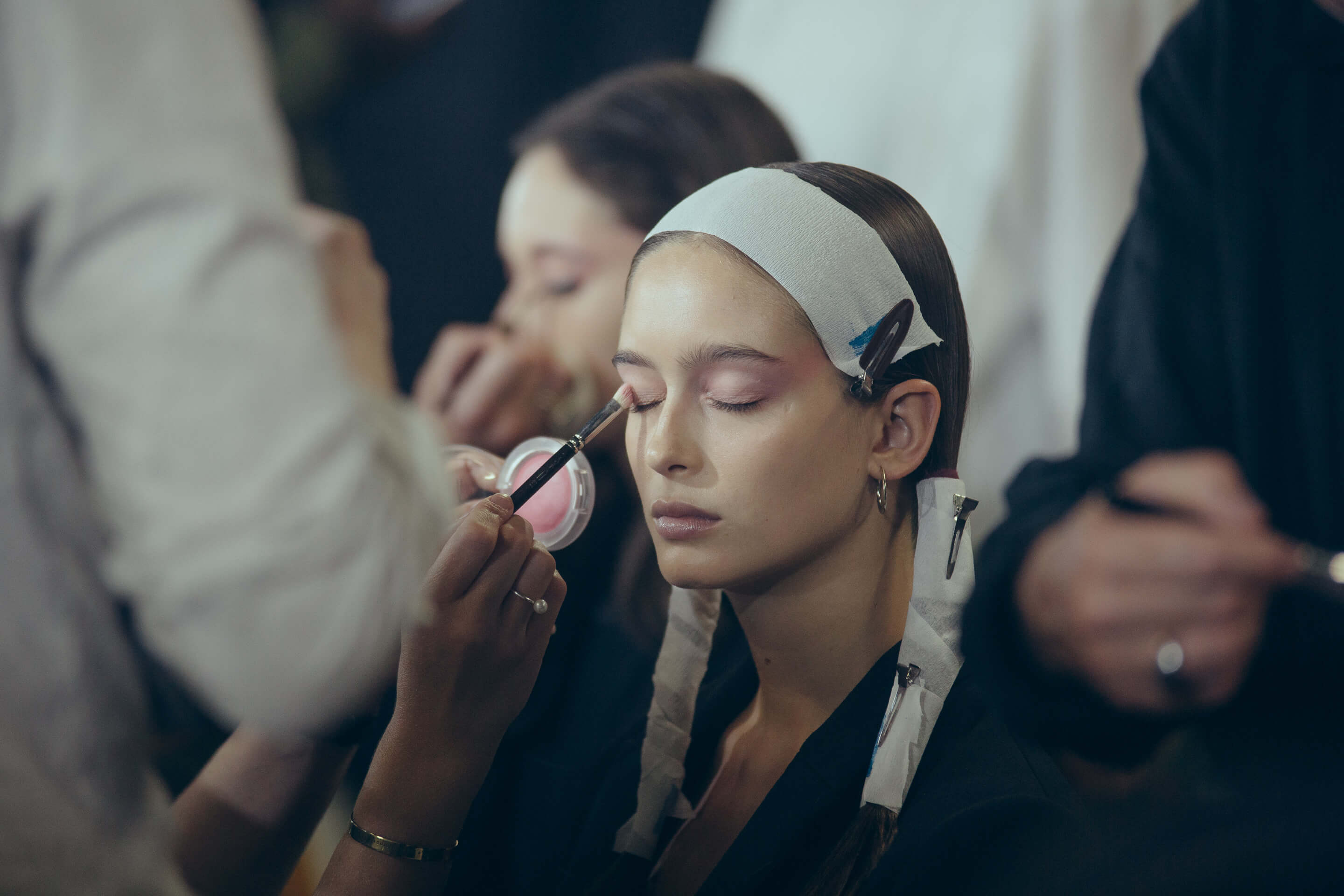 The eyes are the focal point of the makeup: the delicate wash of pink, applied on the lids and up to the temples, is granted by the Global Glow Blush, above which we applied a blue eyeliner. On the lower lash line, we chose a red eyeliner, the representative color of Japan, for a graphic and expressive result. On the lips, we applied a light veil of rose similar to the one on the eyes. After that, the hair is gathered in two braids with red swatches of fabric woven inside.