At the Sundance Film Festival in London, we had the chance to go to the premiere of "Animals," the touching comedy/drama by Sophie Hyde that shows with photographic precision and poetic closeness the life and struggles of a young woman in modern-day Dublin, where her aspiration to be a writer intertwines with her (perhaps sometimes suffocating) party life.
The release date for the UK and Ireland is set on August 2, 2019, while it's still TBA in other Countries.
Title
"Animals"
Behind and in Front of the Camera
In front of the Camera we find the partyers Laura (played by an ever so stunning Holliday Grainger, who was also Lucrezia Borgia in "The Borgias" and Bridget Watson Scott in the Bafta-winning miniseries "Patrick Melrose") and Tyler, her American best-friend with no family or past, played by a wild and yet complex Alia Shawkat ("Duck Butter" and "Whip It").
Next to the duo, we find Jim: the charming pianist boyfriend played by Fra Fee (Courfeyrac in 2012 "Les Miserables"),  a figure in strong contrast (also thanks to wise wardrobe and light choices) with the poet Marty,  an interesting and alluring take on the poète maudit played by "Bohemian Rhapsody"'s Dermot Murphy.
Behind the Camera, we find Australian producer/director Sophie Hyde, who delivers a story of drama, friendship and love with a subtle narrative, also rich in metaphors and dreamy sequences that become clearer and clearer through the movie.
The director fell in love with the book by Unsworth and decided to adapt it, finding in the author and in the producer Sarah Brocklehurst allies in her mise-en-piece of this truthful story of friendship and fighting against constrictions that cage and define who we are. With a female-centered story, free of cliché and enhanced by direct, almost dry dialogues, this movie reminds us that even feminism, fun and freedom can be cages if we let them define our persona.
And, of course, behind the camera we also find Emma Jane Unsworth, who in 2014 wrote the novel from which the movie takes inspiration (even though the book setting was Manchester and not Dublin, along with other minor changes).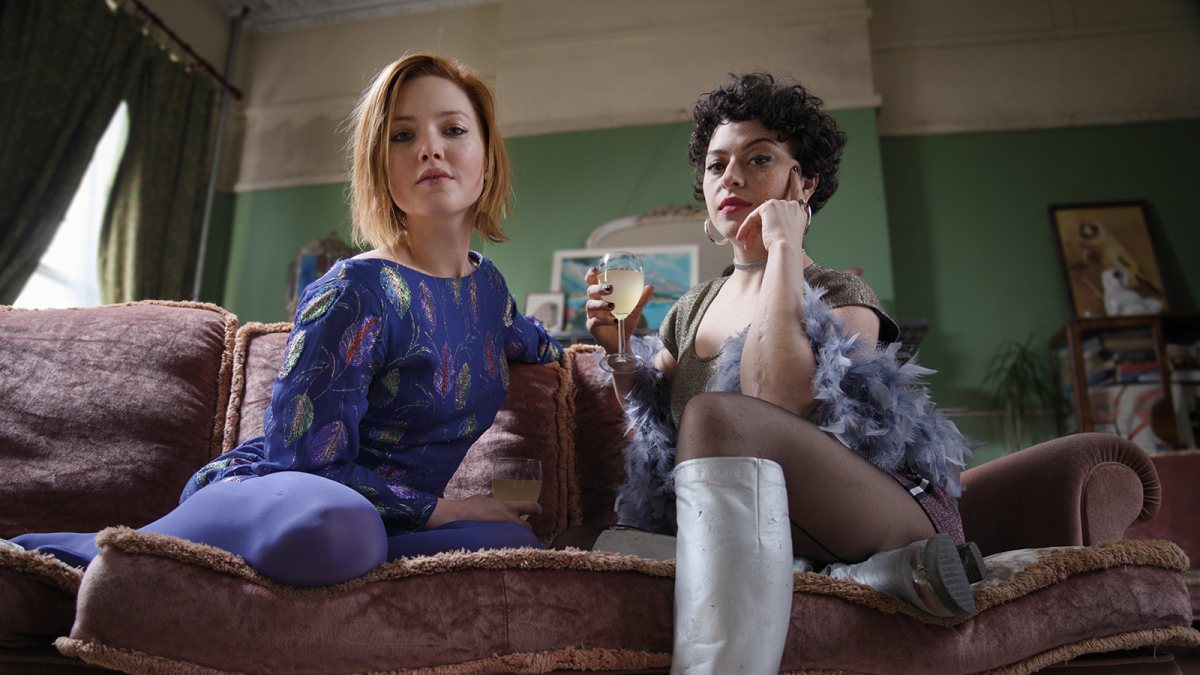 Who's Got the Typewriter
The idea for "Animals" comes from Unsworth's book of the same name, and the writer has thoroughly collaborated in the project and the script.
Back when it was first published, the novel received positive reviews both from The Guardian, which praised Unsworth as "a tremendous talent" and The New York Times, that enthusiastically defined the novel as "an emotionally complex and often go-for-broke-witty book."
All these characteristics that made the readers fall in love with the book may be found in the adaptation as well, where Laura and Tyler's co-dependent relationship and Laura's research of her truest self (and her way to navigate the world) comes alive with the same irreverent, dark, sometimes unapologetic strength that the book possesses.
Despite the change of setting – the book is based in Manchester – the characters come alive, and Hyde's eye and perspective on the novel turn out to be the perfect match to Unsworth's talent and story.
What to Know (ABSOLUTELY NO SPOILERS) 
What is an animal's primary need? Food, sex, safety. This is the question that the movie proposes and explores, in a non-judgmental but profoundly emotional way.
The main plot follows a couple of friends, the life-of-the-party Tyler and the writer-to-be Laura, in a modern-day Dublin that is divided between good families and wild parties, piano concerts, and drug abuse. In her 30es, Laura realizes that adult life is moving on without her and that she has been trying to write for so long without ever truly dedicating herself to it, stuck in a careless and carefree life that turned out to be her personal limbo.
Then, new questions emerge: are rugs and party-going working against her future, is she purposefully stalling, is her best friend really trying to help her?
When you add to the mix Laura's boyfriend and newfound teetotaler, the pianist Joe, the situation becomes even more complicated and relationships start to falter. In this journey, always in the company of her best friend and roommate Tyler, Laura will try and find a balance between who she is, what she wants, and who she wants to be.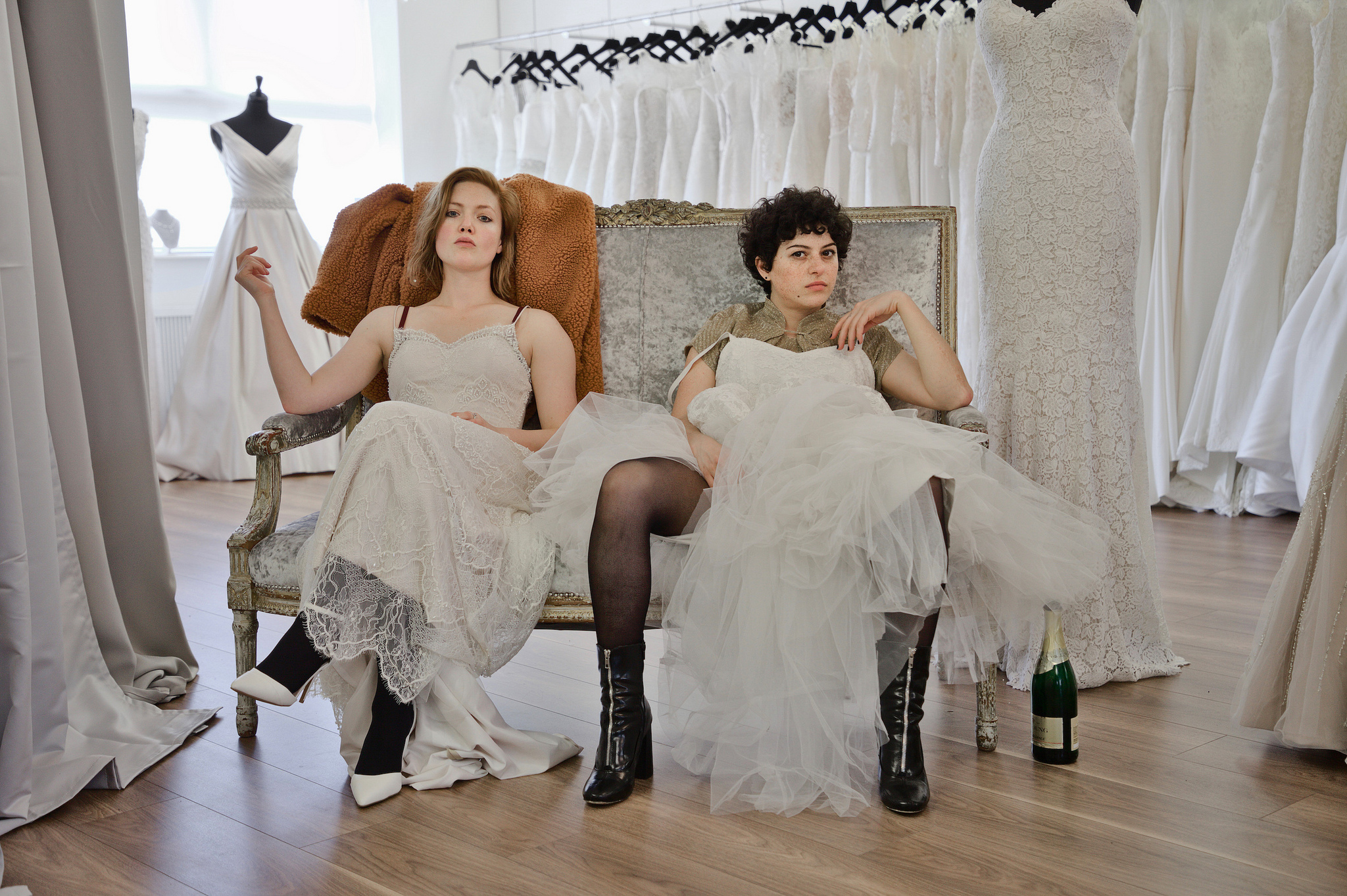 What You'll Need 
A glass of wine can keep you company for sure, in the same way the protagonists enjoy it in a way that winks to the world of the bohemian poets who struggled to find their art. Also, a good notebook (if you are an aspiring author, perhaps,) or poetry book to enjoy after the movie might prove as the best company you could ask for, since both stand out as recurrent themes throughout the narration.
What They Say
"While they have rallied against the traditional expectations of being a woman, Laura is rattled when she falls in love with someone else. 'Animals' explores her conflicted and competing desires, her fight to determine her own path, and how to let go of the things you love."
In an all-female team, the expectations and hopes for this adaptation were high, and the women involved were positive that the movie was going in the right direction.
Regarding the teamwork, Director Sophie Hyde said: "Then, of course, I met Emma and producer Sarah Brocklehurst, and those women responded to the version of the film I was interested in and gave me confidence in what we could make. They are both excellent and inspired me to want to tell the story."
Also, the production itself presented a lot of challenges, also because it is an Australian-Irish co-production and this, of course, is bound to be a physical and financial challenge: however, both Countries worked enthusiastically at the project, pouring everything they had and all the necessary effort to make this movie come to life.
"It was also a big challenge to finance a female-led story," The director revealed, even though it was surely worth it: "Emma's novel is a celebration of a female friendship and an examination of being a modern woman, a woman with faults and longings, aspirations and competing desires…I couldn't be more thrilled to be working with both Holliday and Alia to bring two characters to the screen who are funny, disturbing, charming, and nuanced, and I am delighted to bring this 'Animals' world to life with an exceptional team from both Ireland and Australia."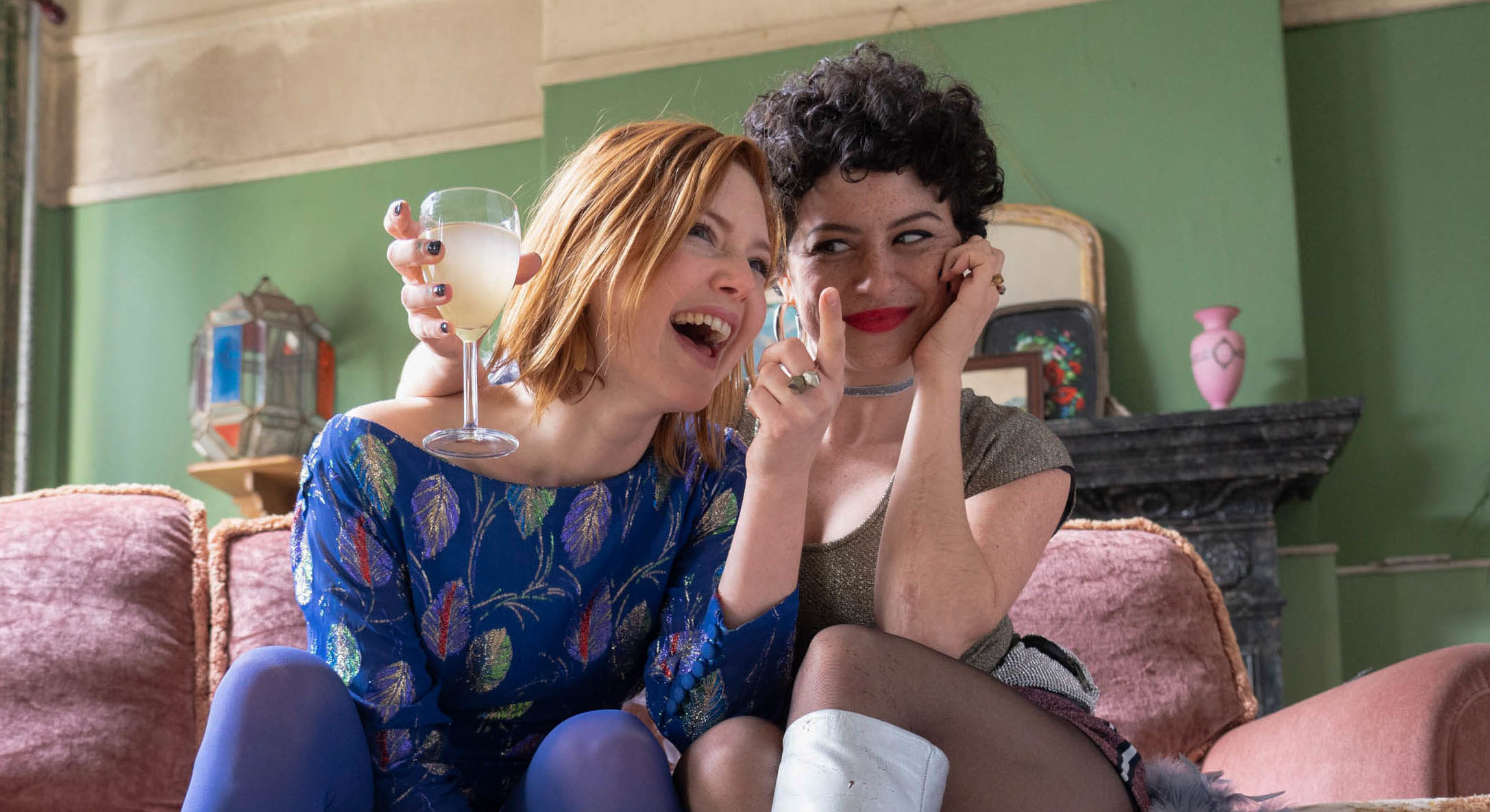 One Last Thing…
One funny coincidence? Caitlin Moran once described the 2014 novel of the same name as "'Withnail and I' with girls" and the movie development begun in 2017, on the 30th Anniversary year of the movie 'Withnail and I' (1987). Isn't this fate!
Also, the atmosphere of "Animals" is completed by a compelling and complex score (by Zoë Barry and Jed Palmer), which inevitably alternates disco music to piano concerts. A score in which silence of the alleys at night, the cab rides with silent drivers, the sound of "death approaching sold as tranquility" of the suburbs all play an important part, leaving the audience holding its breath without even noticing.