"Irony" is a tool characterized by a unique force, and that can be more or less understood by those who confront themselves with it, both directly and indirectly. In a sometimes closed and serious world like the one of fashion, which possibilities does it have to be appreciated?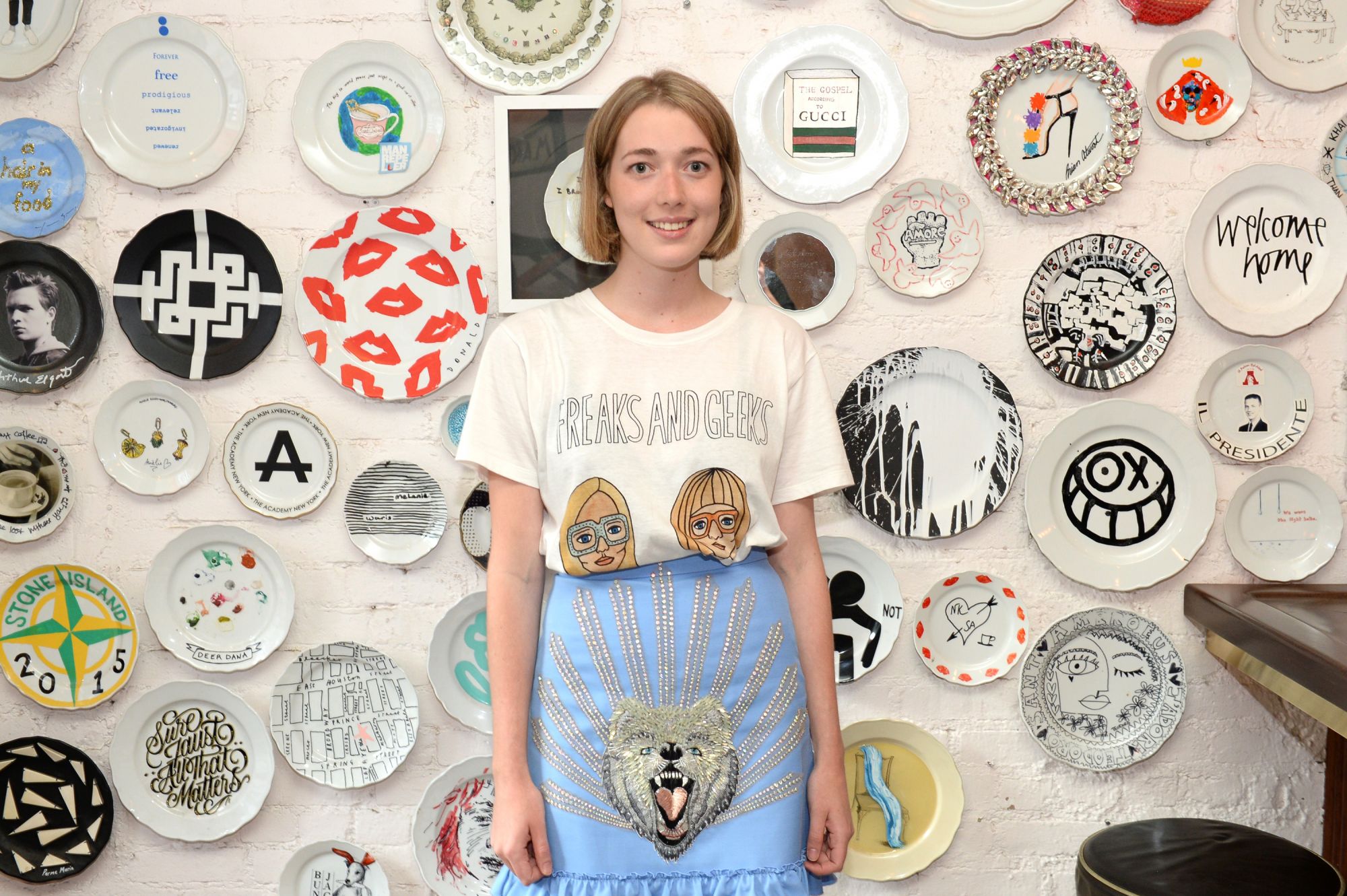 Well, recently it succeeded in its purpose thanks to the creativity of Angelica Hicks, an English illustrator who has come know to the public was discovered on Instagram, where she shares her illustrations, or rather her fashion and extremely colorful digs, from nothing less than Alessandro Michele, the creative director of Gucci who proposed her a collaboration thanks to which she became famous for her irony.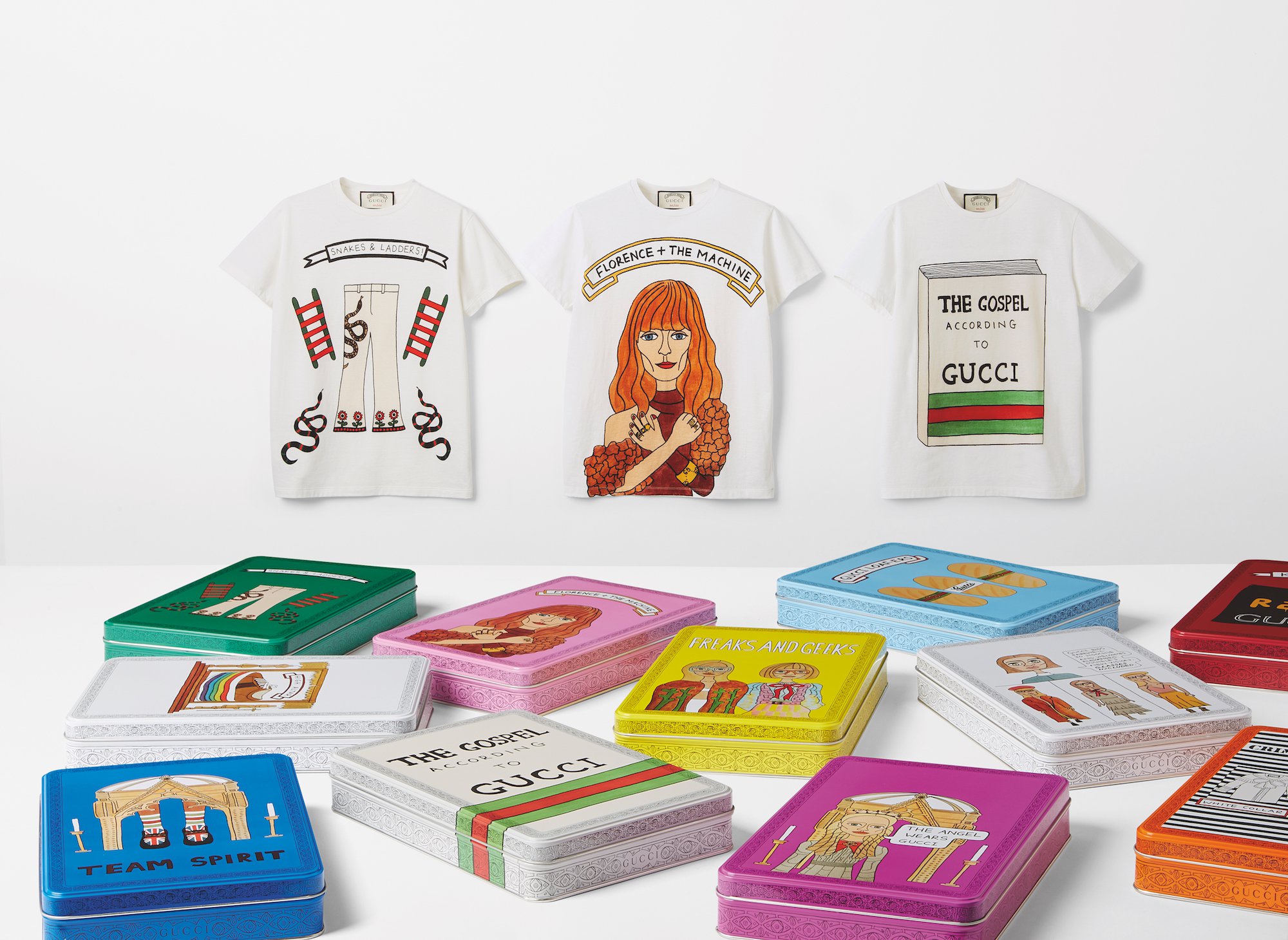 Angelica Hicks has designed a unisex T-shirt inspired by the subjects, the history and the most influential personalities of Gucci (one for example represents the singer Florence Welch) that were then produced for a limited quantity of 110 products (100 for each illustration).
Each label was numbered while the cardboard around which they were folded represented every single subject in miniature. Result? They immediately sold out.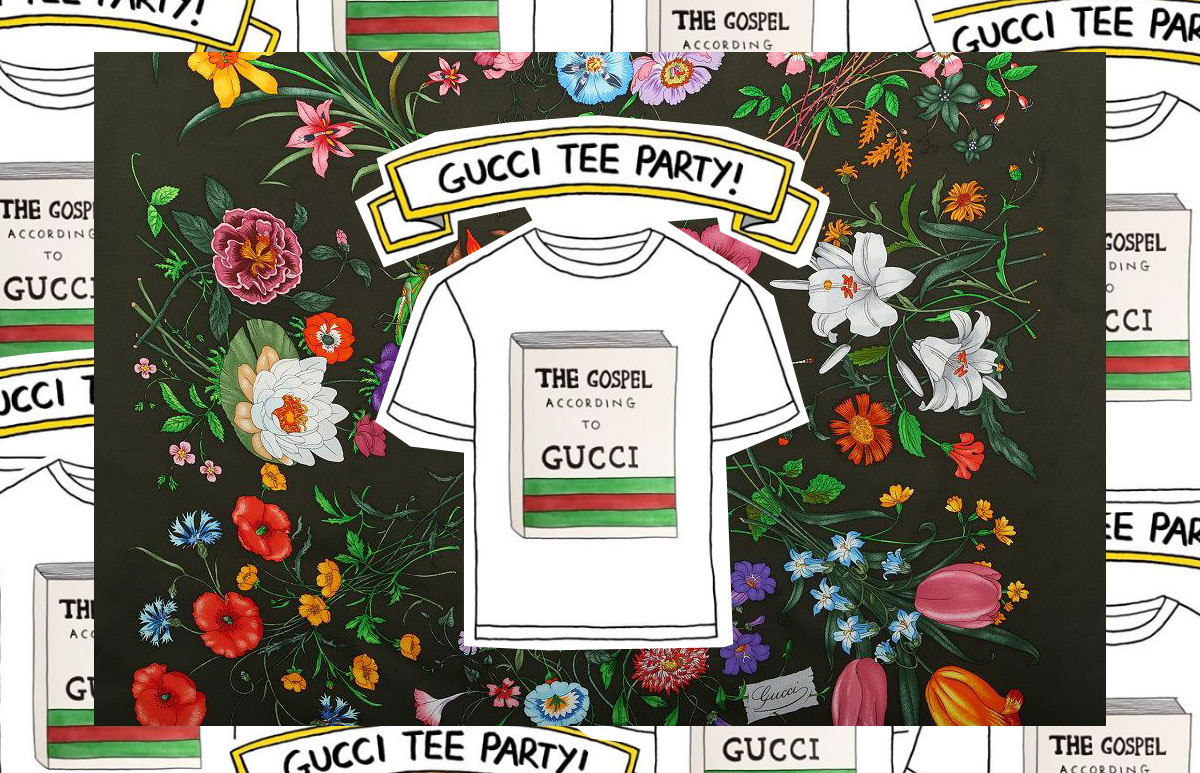 Two of the illustrations of Angelica Hicks were also chosen by the brand Gucci for two murals, the first in Largo La Floppa in Milan and the second in Lafayette Street in New York, becoming in this way part of the Gucci Art Wall project that sees several cities and artists involved periodically, who are chosen to replace the old murals with their new ideas.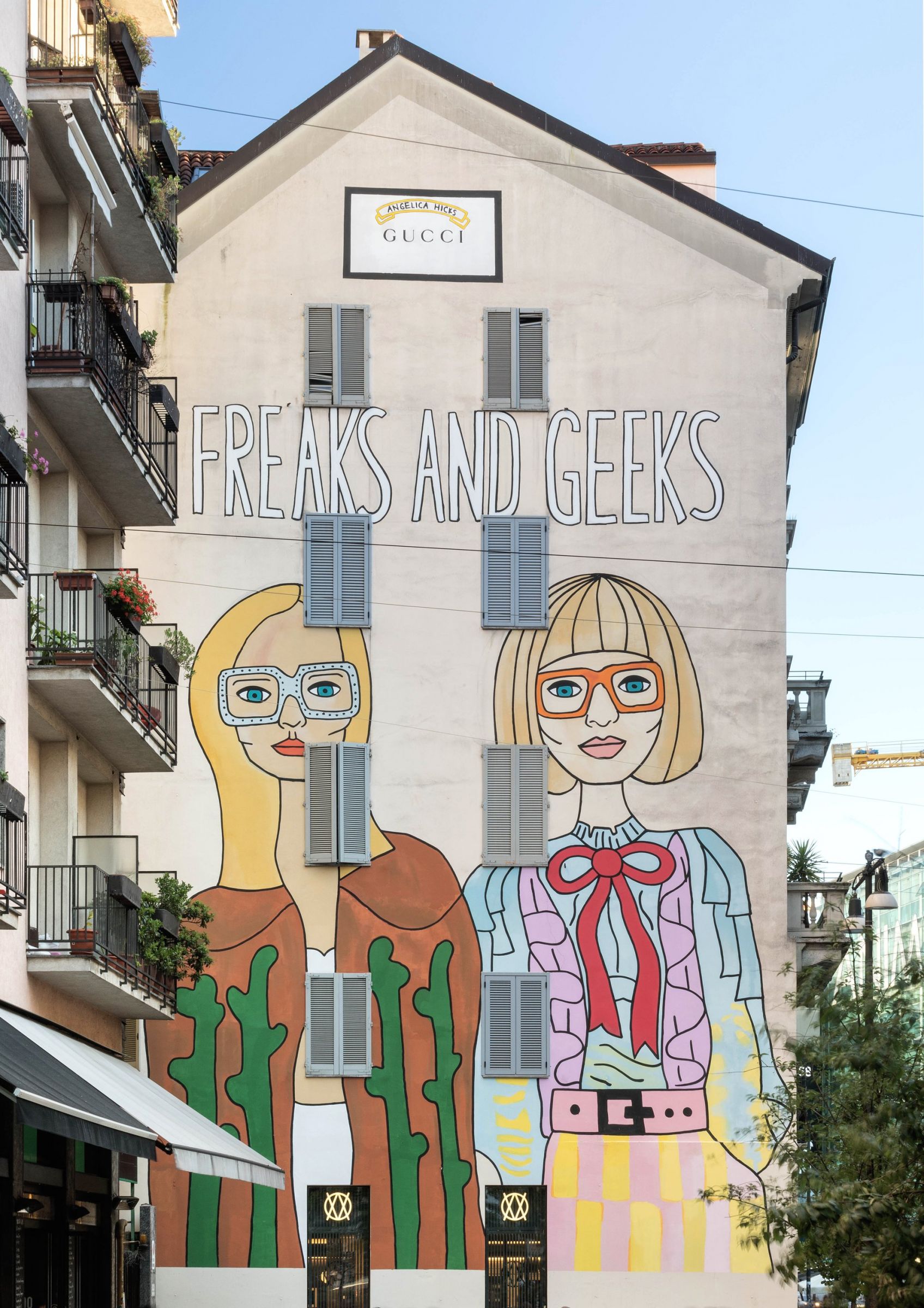 The energy of Angelica Hicks doesn't end however with Gucci: in her Instagram profile , which counts almost 50,000 followers, she publishes daily new ironic illustrations without "saving" anyone, not only in the field of fashion ("playing" with big pieces like Anne Wintour and Karl Lagerfield) but also in the music and entertainment field (Kanye West, Cher and Lorde).
Her simple and immediately comprehensible style (which could remind to the advertising images) adapts to every occasion, brand and sympathy, finding a big consensus among her fans!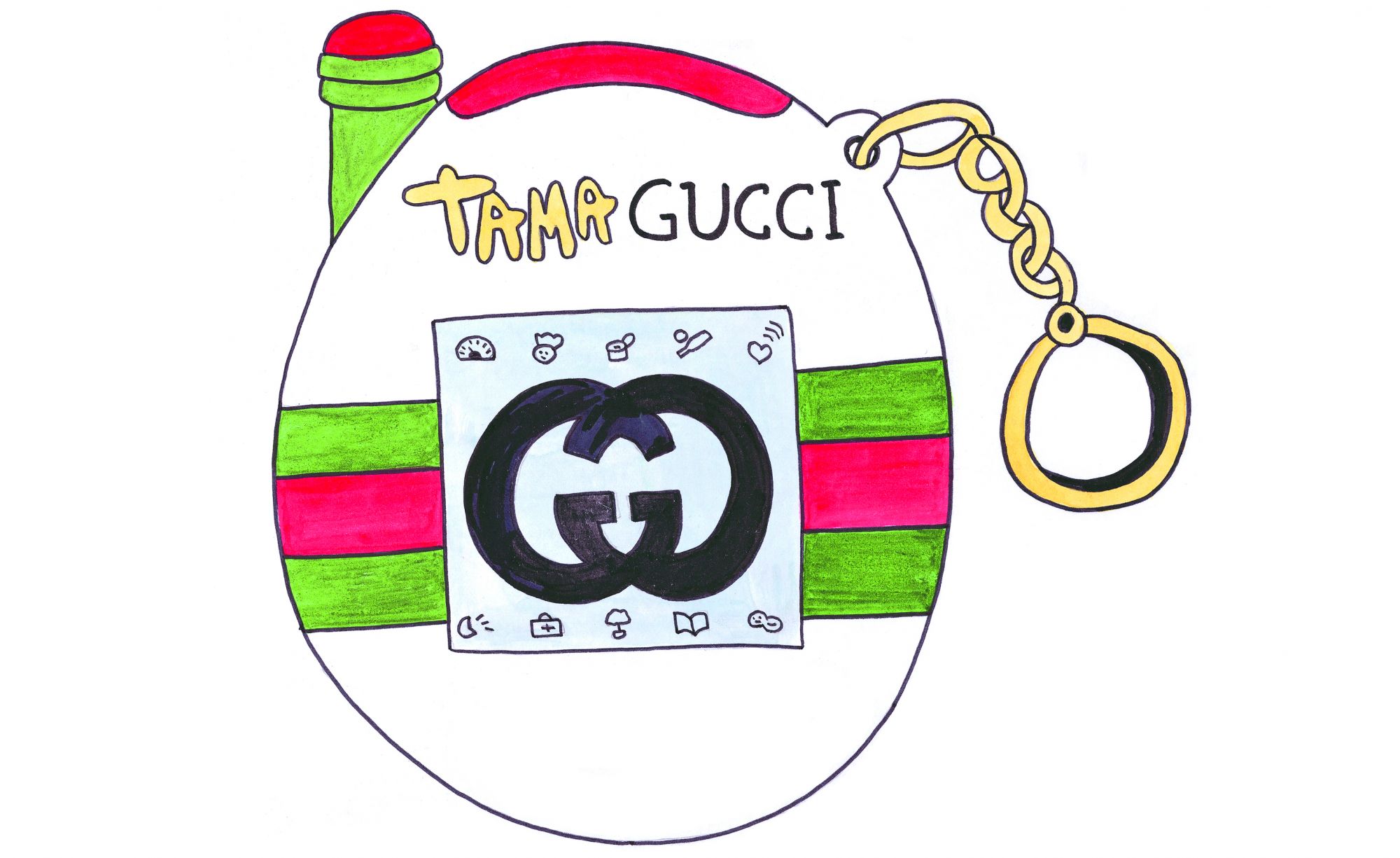 Her most famous illustrations were collected in the book "Tongue in Chic: The Fabulous fashion world of Agelica Hicks" available on Amazon: it seems that for the young illustrator all the possible doors have been opened and several dreams have become true!
Angelica, now what is the next step?